You might know for certain that you are a contemporary couple, but how exactly do you define a contemporary wedding venue?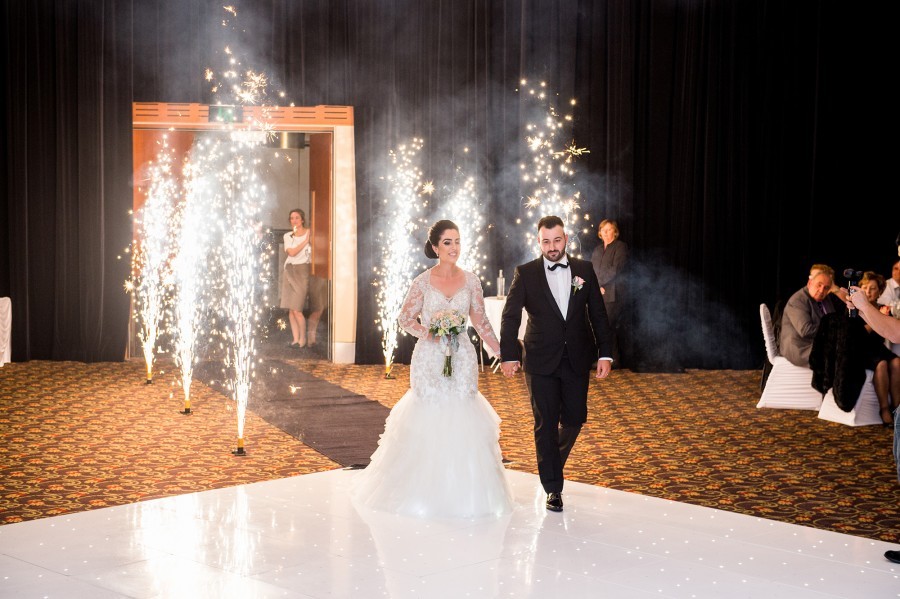 It can be hard to categorise because just as no two love stories are the same, just what makes each of these venues exceptional is their differences.
When looking for the perfect modern venue in Perth, you know that you want quality and convenience, but beyond that, it can be difficult to define exactly what you want.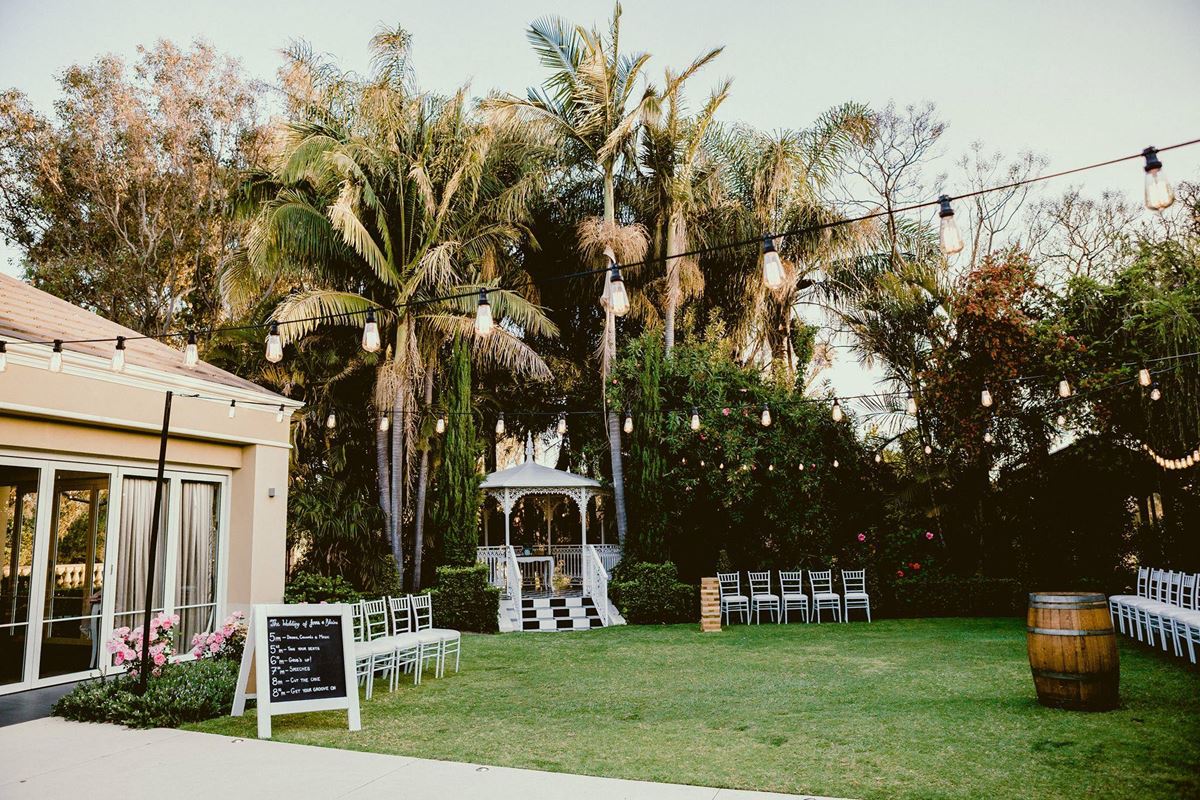 There will just be a certain something about the space that connects with you and tells you that it is the ideal place to bring your dream wedding day to life. When you walk in you will be able to imagine it all done up in your colours and with the personal touches that define you as a couple; you will see it all in your head and like a soprano, it will hit the high notes and just… sing.
In Perth, there are so many modern venues to choose from that you could spend a year checking them all out. To narrow the search a bit for you we have interviewed our discerning couples and compiled a list of the very best.
Top Ten Wedding Venues in Perth for a Contemporary Wedding

Perched on the edge of the Swan River you can create a truly unique and unexpected wedding experience with an outdoor wedding reception under the stars. Their contemporary rooftop celebrations here will make you the envy of all your friends and give you a wedding that will be talked about for years to come. For something that really does stand out and in all the right ways, you must inspect Burswood on Swan.
At Crown, you will find everything you need to create the perfect wedding day. Start your married life together in a modern outdoor ceremony on their Great Lawn so you can soak up the West Australian sunshine while taking in spectacular views of the Swan River and the city skyline. Dine in opulence and style in one of their reception rooms, stay in the luxurious accommodation. You can even treat yourself to a trip their indulgent Day Spa the next morning.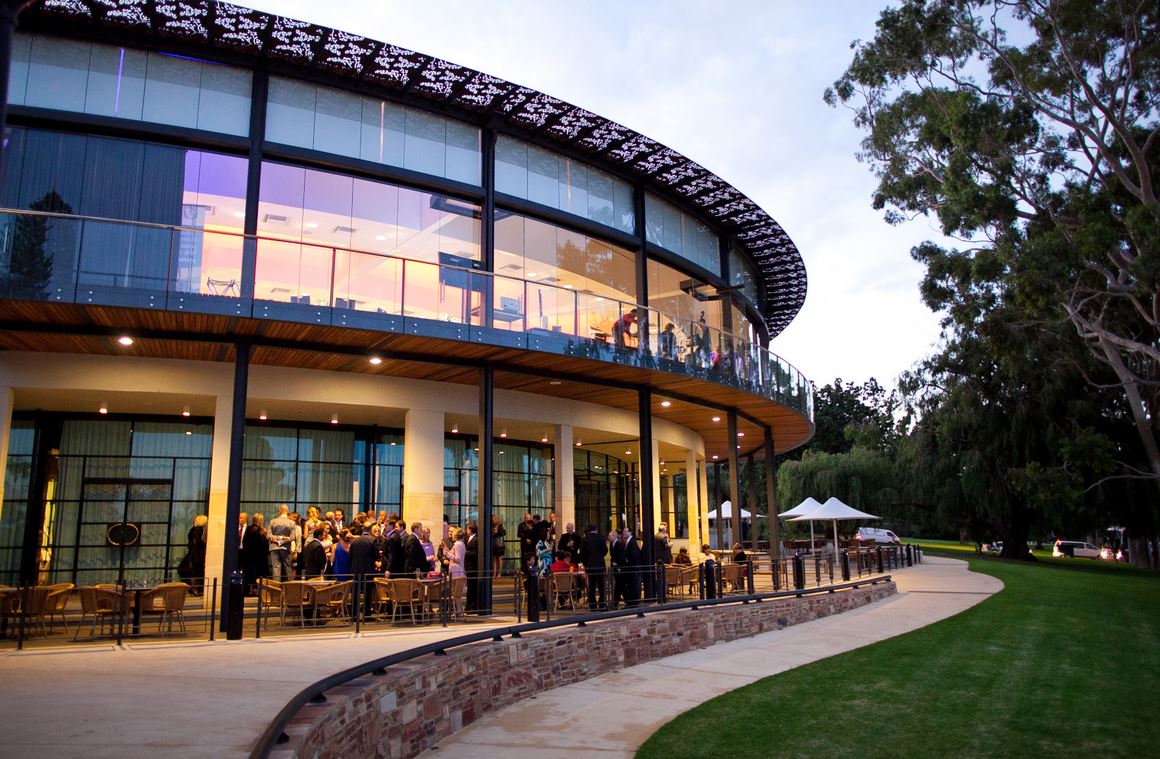 Located in the heart of Kings Park is the modern delight Fraser's. They offer a variety of spaces, catering from between 30 to 700 guests in one of their gorgeously finished rooms. Fraser's has an outstanding reputation, renowned for its commitment and dedication to providing only the best food, wine and service. They have a personal and flexible approach to being able to tailor a menu specific to your requirements.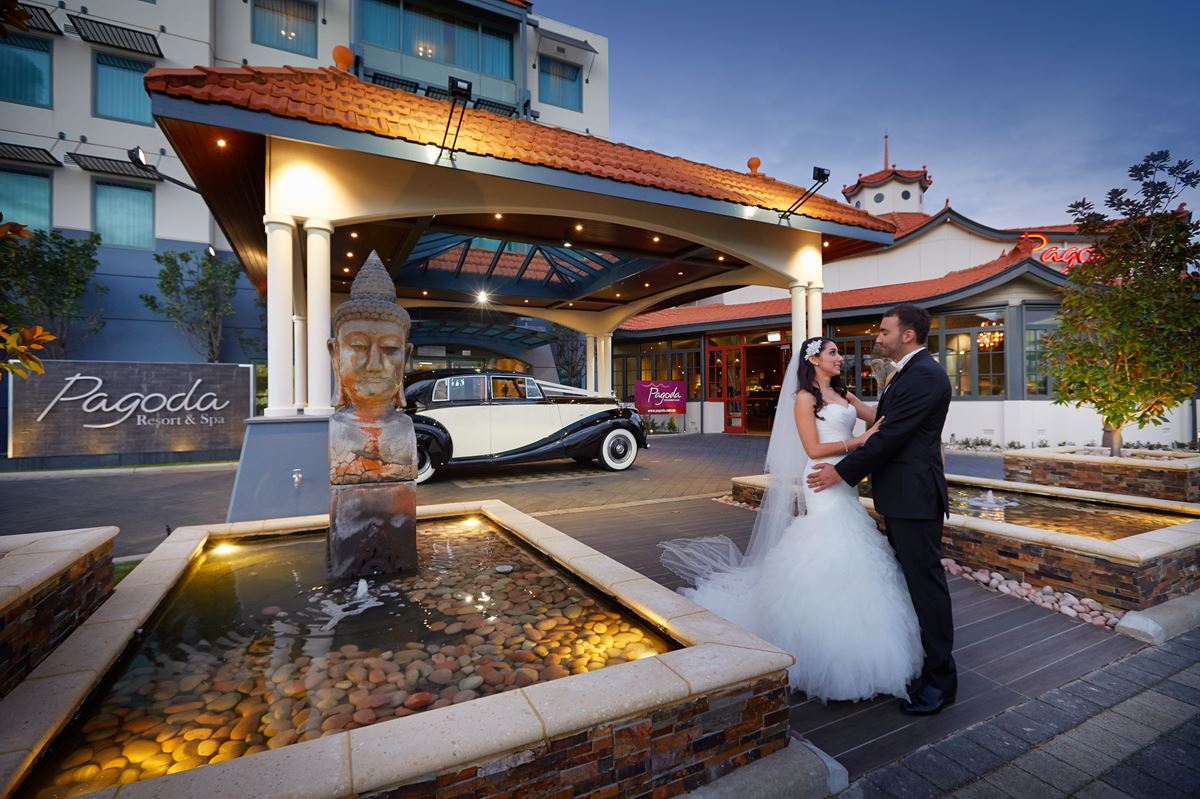 Originally established in 1926, the Pagoda has re-established itself time and time again as one of the most contemporary wedding venues in Perth. Their décor is second-to-none, boasting high ceilings, elegant crystal chandeliers, sleek white columns, grand piano, and if you want, the option of enchanting poolside drinks. Their Events team have hosted hundreds of weddings with an incredible attention to detail in every one, and they would love to be a part of your special day.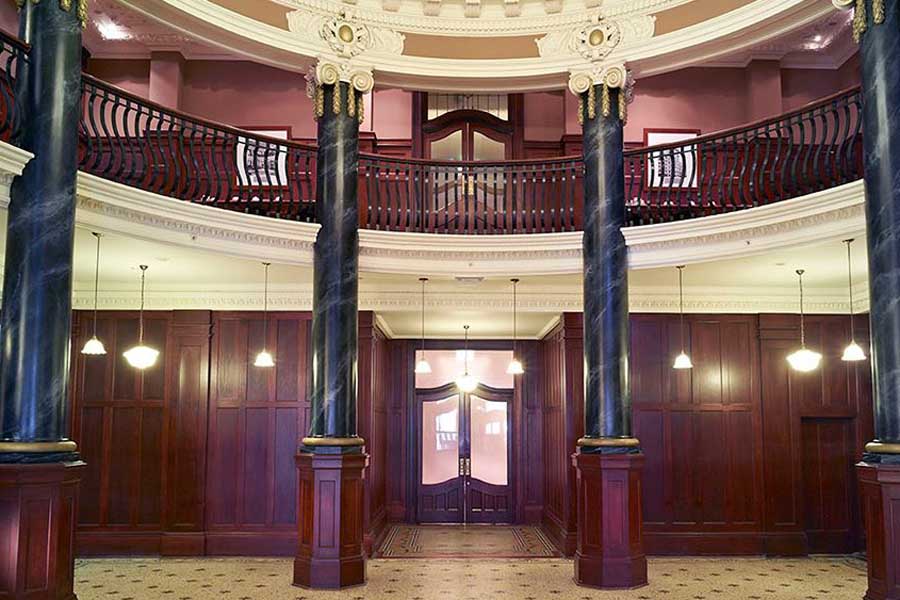 Newly refurbished, your wedding dreams will come to life at the Rendezvous. The Observation Deck located on the 24th floor provides panoramic views of the city and water. Choose to hold your reception in one of a number of flexible spaces that can be tailored to your requirements, including crisp white linens, sparkling silverware, and contemporary lighting displays.
Their sensational menus can be crafted to meet your every desire. Everything here will simply blow your guests away.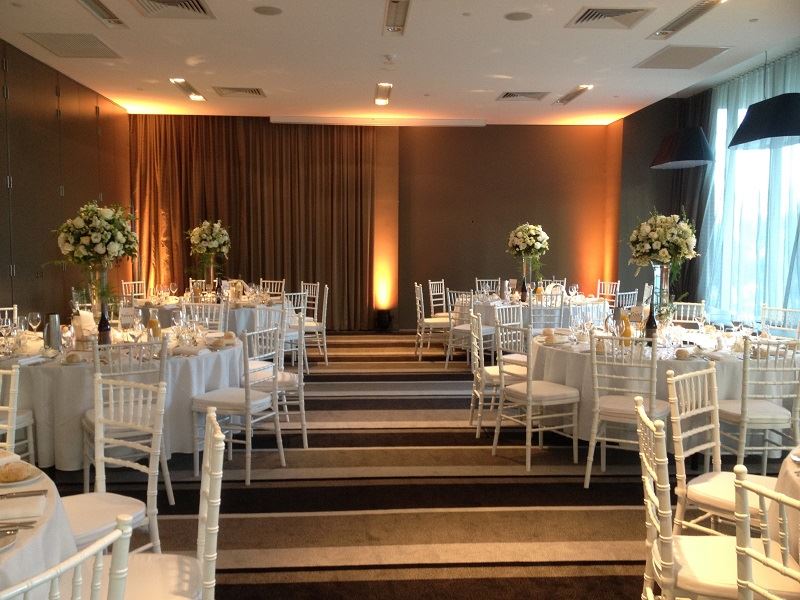 With magnificent river views, refined cuisine, lavish interiors and an outstanding location, Fraser Suites Perth is the quintessential venue for your perfect day. Overlooking the beautiful Swan River and conveniently located near the picturesque Queens Gardens in East Perth, this is an elegant and stylish venue for your wedding at any time of the year. The contemporary ballroom and large terrace balcony offer you a blank canvas to create the modern wedding of your dreams.
For that very special occasion, you need a very special venue. At the Breakwater they welcome you to enjoy everything about your wedding day. You could select the award-winning Akoya Suite, with Swarovski crystal chandeliers, stunning decor and stunning views. The Breakwater will provide the perfect glamorous location to make sure your special day is unforgettable for both you and your guests.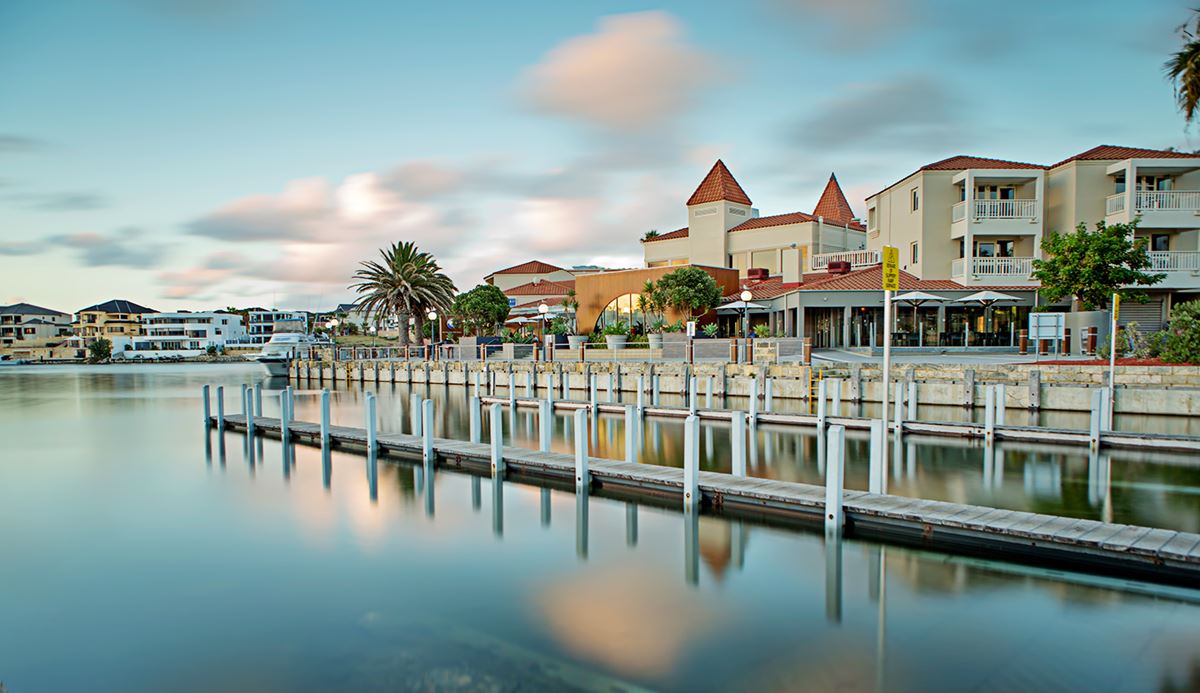 The Pavilion at Mindarie Marina is Perth's newest waterfront wedding venue with floor-to-ceiling windows overlooking turquoise waters. Mindarie Marina provides a spectacular backdrop that will ensure your wedding day is picture-perfect.
Designed with neutral colours, The Pavilion will work with any colour scheme and theme. Whether it's a ceremony at the exclusive Sky Chapel or a formal banquet for 250, The Pavilion make it the perfect choice for your wedding.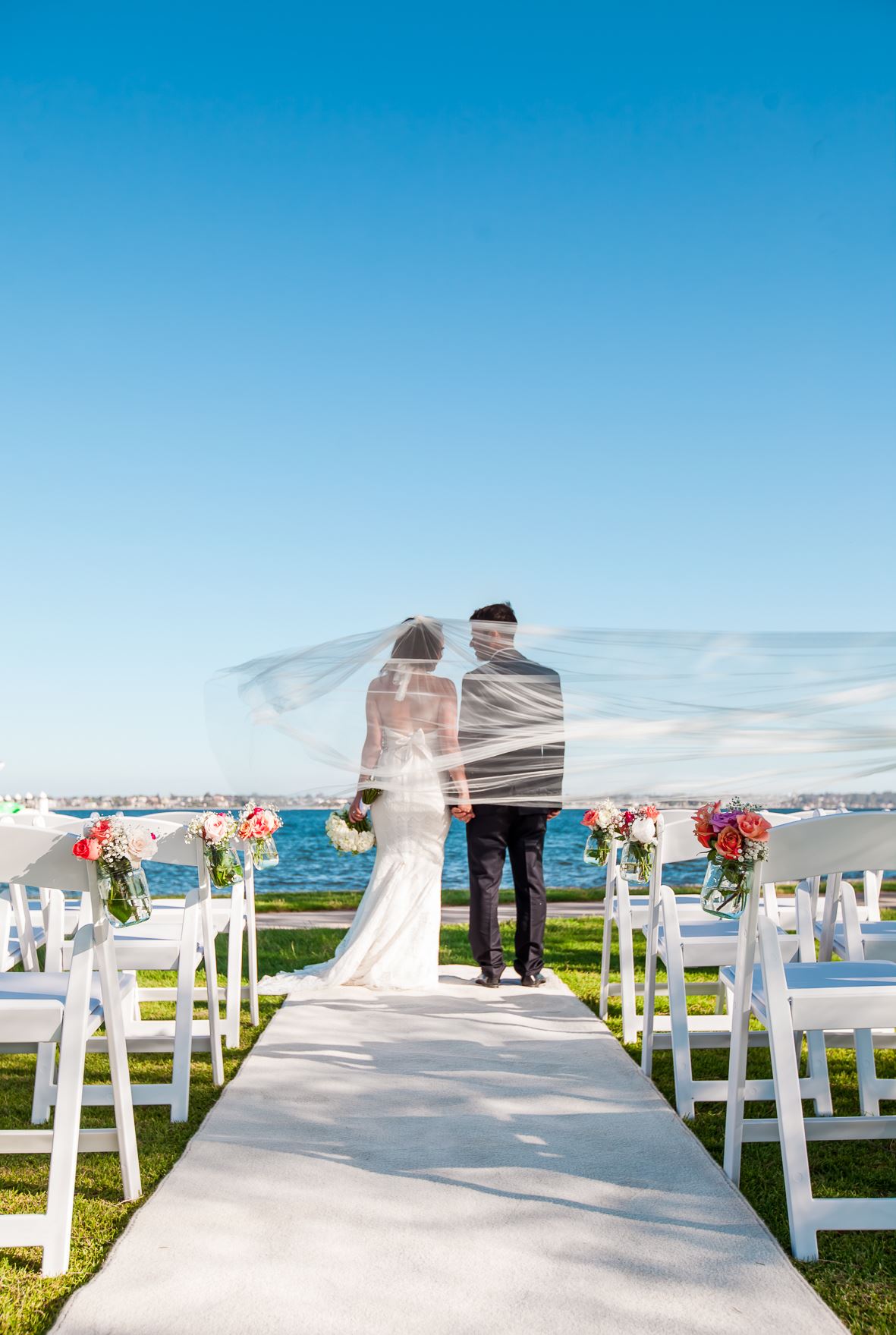 Are you looking for a Stunning Wedding Venue on the Water? Consider Acqua Viva for your special day! This is a sophisticated modern venue combining incredible views with exquisite food, fine wines and impeccable service.

Floor to ceiling windows fill Acqua Viva with natural light that compliments the timeless interior whilst the neutral decor oozes a modern minimalist elegance. White leather lounges, sleek, clean design lines, and quaint cocktail tables and ottomans add sophistication and a contemporary feel to the décor, and this is just the beginning.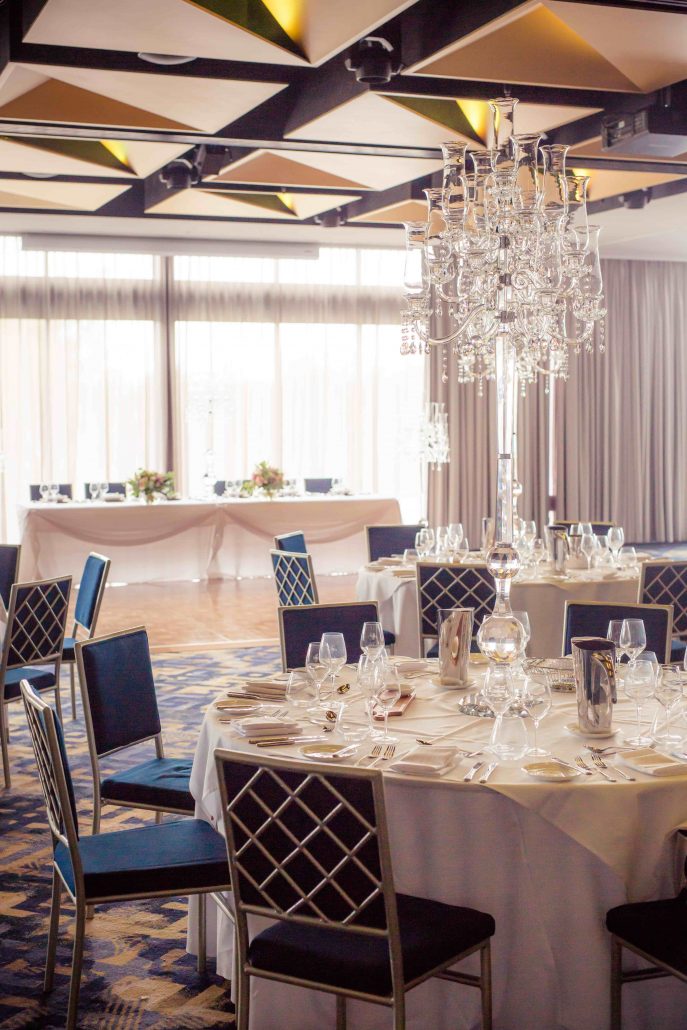 At Beaumonde on the Point, after you say "I do" the revelry begins. From champagne on the balcony at sunset to the glistening sparkle of the city lights on the river, this magnificent venue offers the perfect setting for any style of reception.
With a range of spaces available to suit intimate and smaller groups, their Grand Ballroom also comfortably hosts events up to 1,000 guests. As Perth's newest events and entertainment scene, On the Point, is sure to leave a lasting impression on your guests.