We love looking at wedding inspiration from around the world. But we also have some amazing wedding styles and inspiration closer to home as well!
Rustic weddings are the most popular theme in Australia. But we also know that couples are taking on different styles and combining them together. As themes start to take on these different looks, we love seeing how couples are giving their weddings a touch of Australiana.
If you're thinking about having a wedding that shares your love of the land down under, here's some real inspiration for you. Check out how these couples have added a touch of home to their weddings.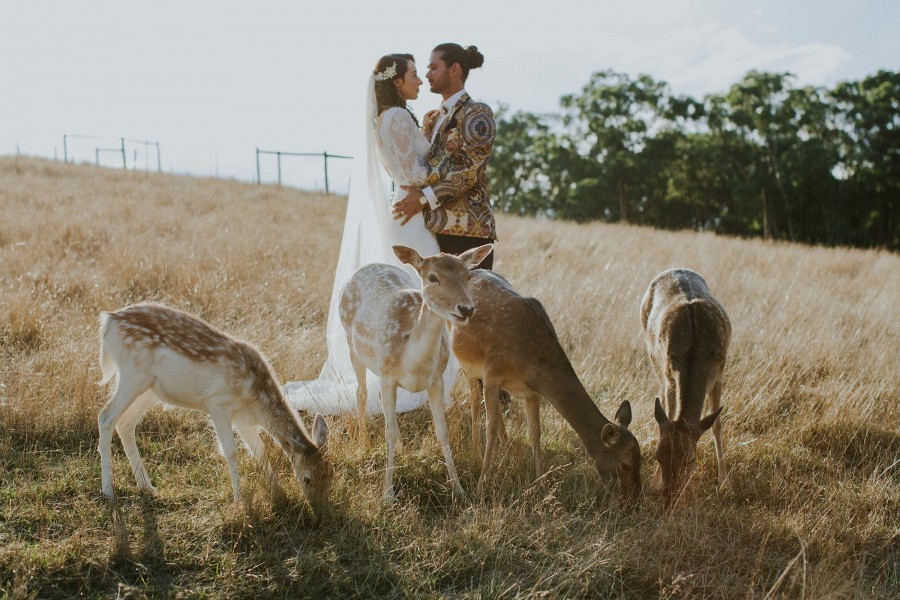 Native Australian flora
Australian natives are becoming more popular for weddings, not just for the Australian theme. Silver dollar eucalyptus is the most popular style of greenery at the moment, with spinning gum eucalyptus coming in very close. Other natives such as billy buttons are also rising in popularity, while native Australian grasses can be used to give your flowers an extra pop.
"Part of me wished that we hadn't gone away on our honeymoon so soon after the wedding so I could have filled our place with flowers!" Bec says of the native flowers at her and Josh's wedding.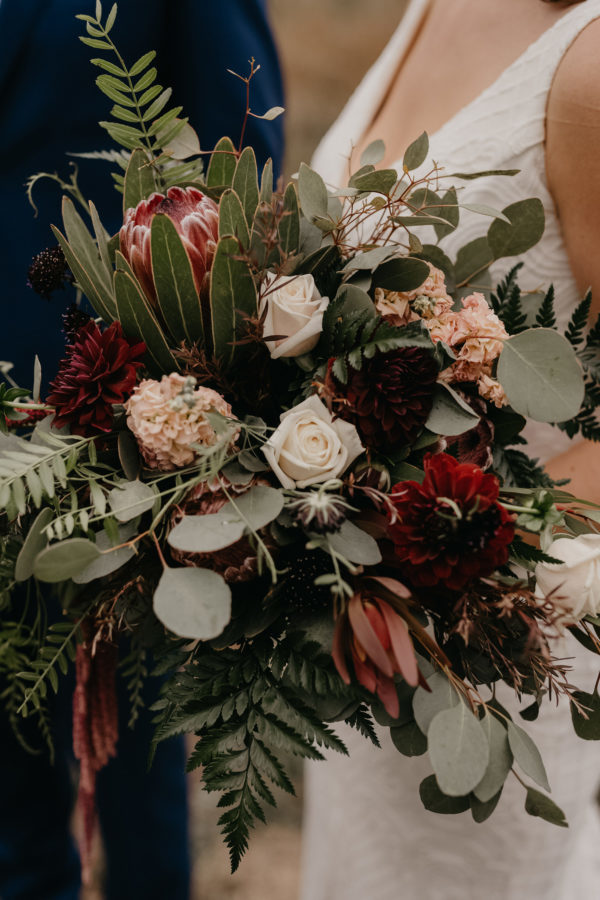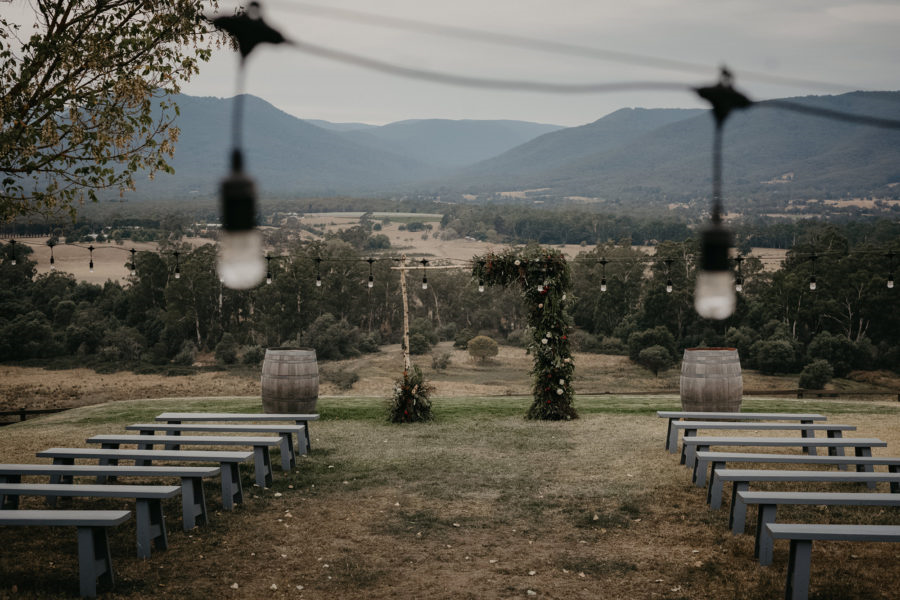 Rusty cars or trucks
Is there anything more Australian than rusty vehicles on a large property? Old cars, trucks and tractors set against the natural landscape remind us of hot summer nights and long roadtrips. Kelly and Alex used the old buses at their wedding venue to add a bit of history. Hay bales and a walk on the old railway tracks were also a must.
And in true Australian fashion, they had a 'no worries' attitude when it came to the day. "I knew that as long as the day ended up with us being married, then that was a successful wedding day," Kelly days.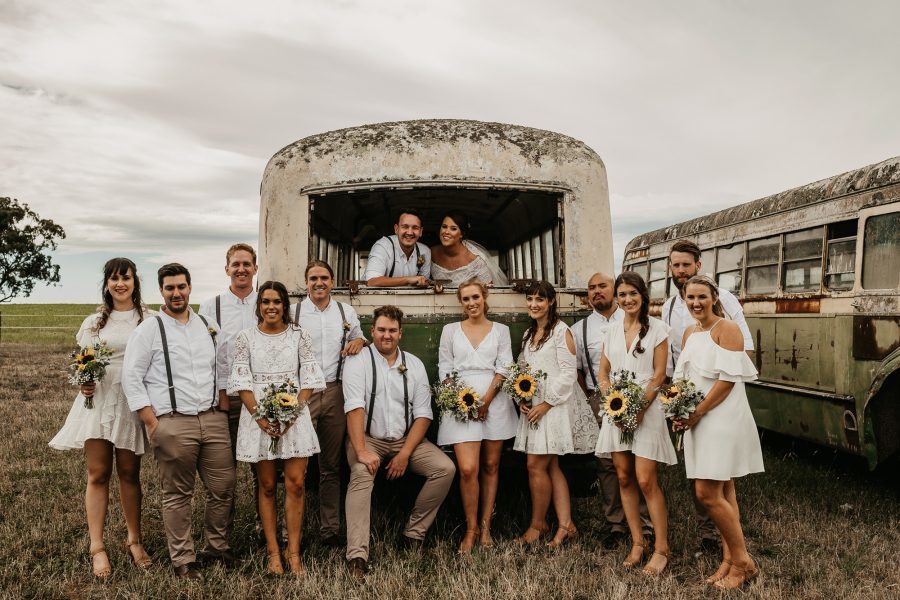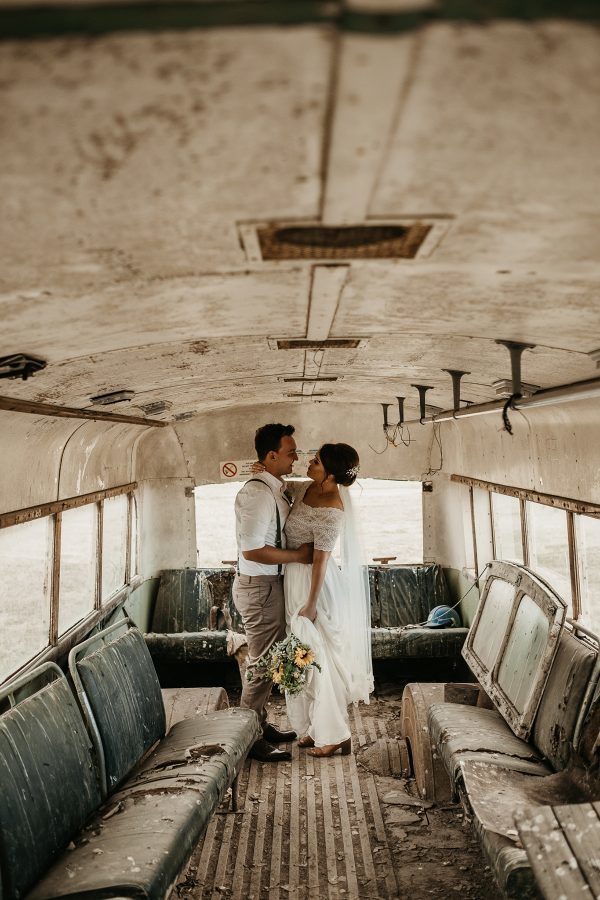 A barn wedding
The setting of your big day can really add to that Australiana theme. Rustic weddings are hugely popular, so add to those rustic elements with a few homegrown features. Particularly when it comes to your actual wedding venue.
A converted barn, or even an old school barn, are beautiful ways to pay tribute to Australian farming history with your rustic wedding.
"It was absolutely stunning and we were able to add our personal touches to the venue,"  Kristy says of her and Marks wedding.
"We could get ready onsite and guests could walk around and explore the grounds."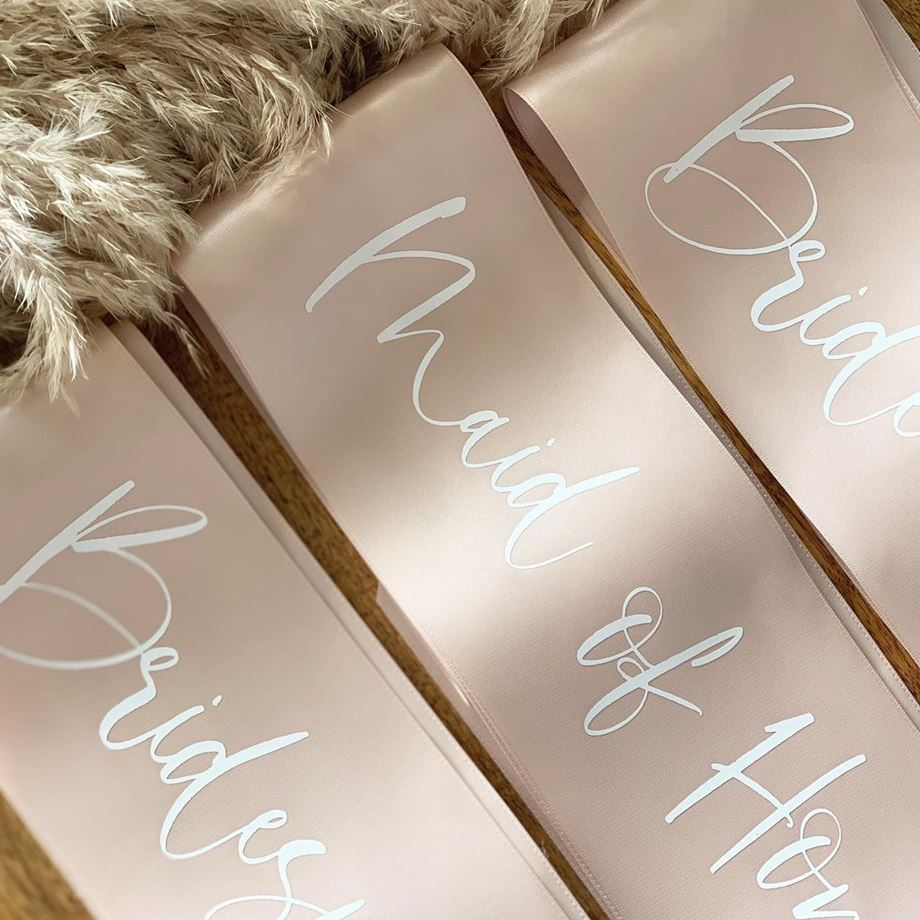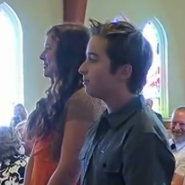 Alfresco dining
Truly surround yourself and your guests with Australian nature with an outdoor wedding reception. Alfresco dining and outdoor features for your reception will give your wedding a point of difference. It's also a beautiful way to make the most of daylight savings (if your state has it!) or warm summer nights. Rachel and Jamie found the perfect balance for their wedding.
They might have added Scottish touches and groom Jamie might have been wearing a kilt, but their wedding was quintessentially Australian. They even gave out Australian honey as wedding favours!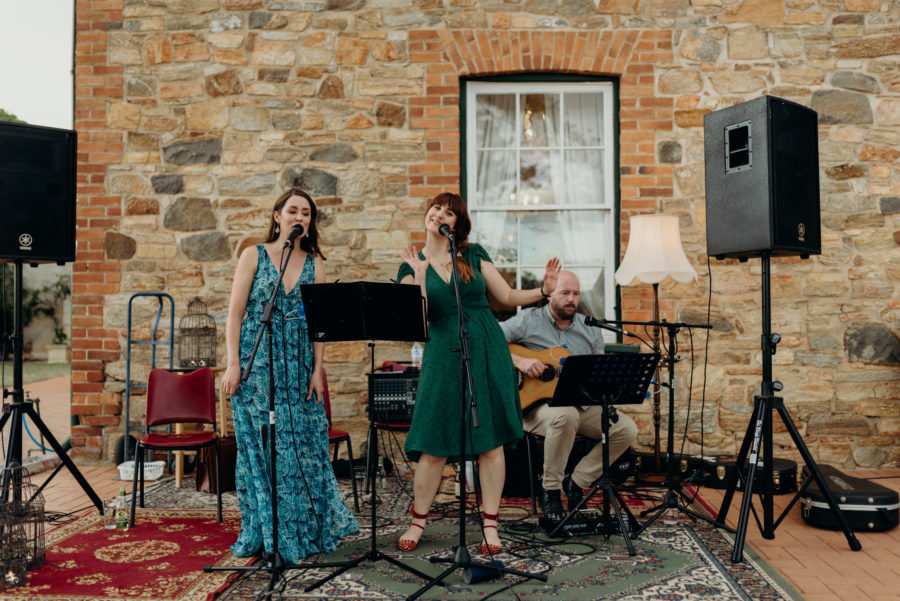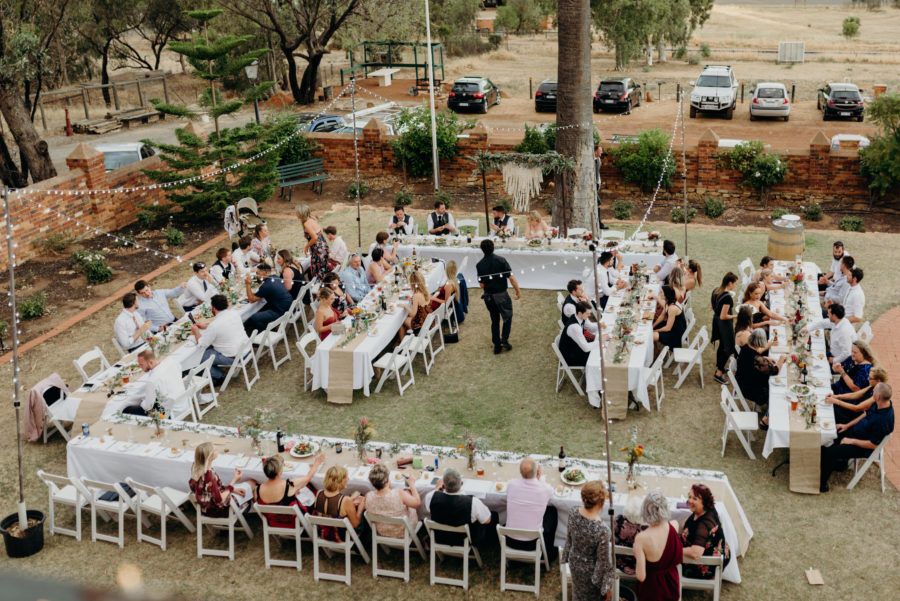 And an outdoor ceremony
While you're at it, why not host your ceremony outside as well? Did you know that there are some countries where you can't get married under the open sky? But in Australia, 66% of all couples will host their wedding in a garden or outdoors!
Chiara and Bianca had a stunning winery wedding ceremony out in the open on a beautiful summers day.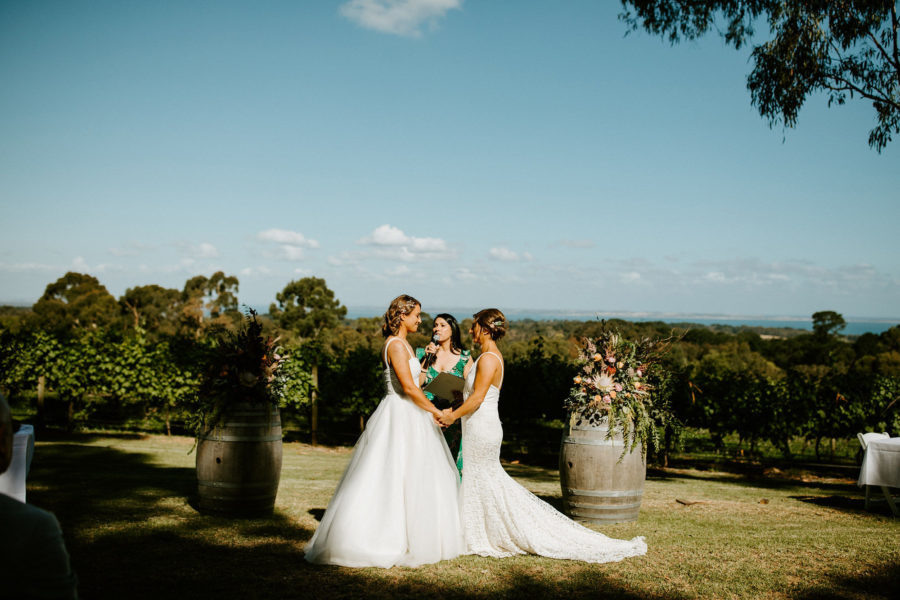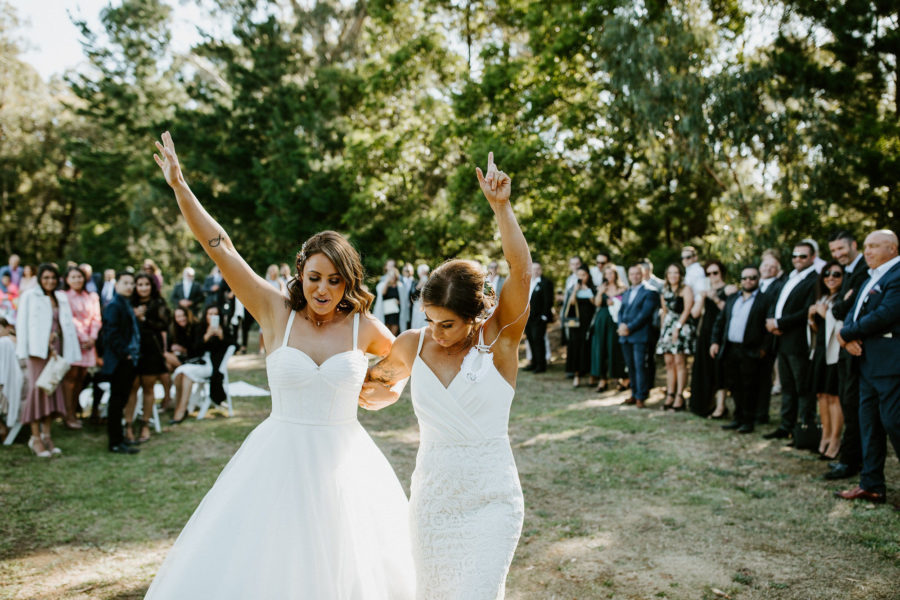 Rust features or dresses
Burnt orange or rust is a beautiful rich colour that can be suited to rustic weddings or weddings with an autumn theme. It's also a perfect colour to reflect the rich reds and oranges of the Australian desert and makes a beautiful addition to an Australian wedding theme.
We love the stunning rust bridesmaids dresses Georgia and Evan chose for their wedding day. They also added pops of red and orange into other details such as their florals and wedding cake.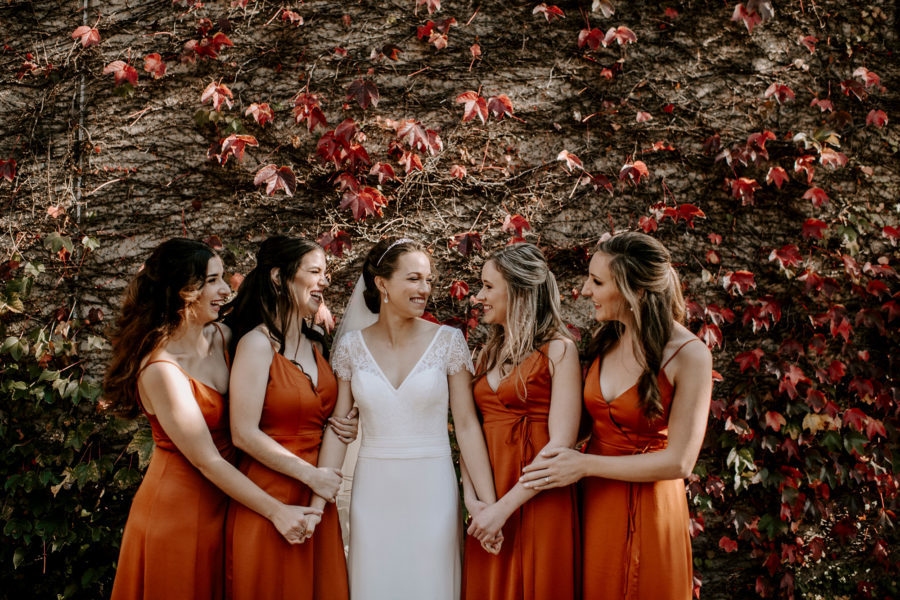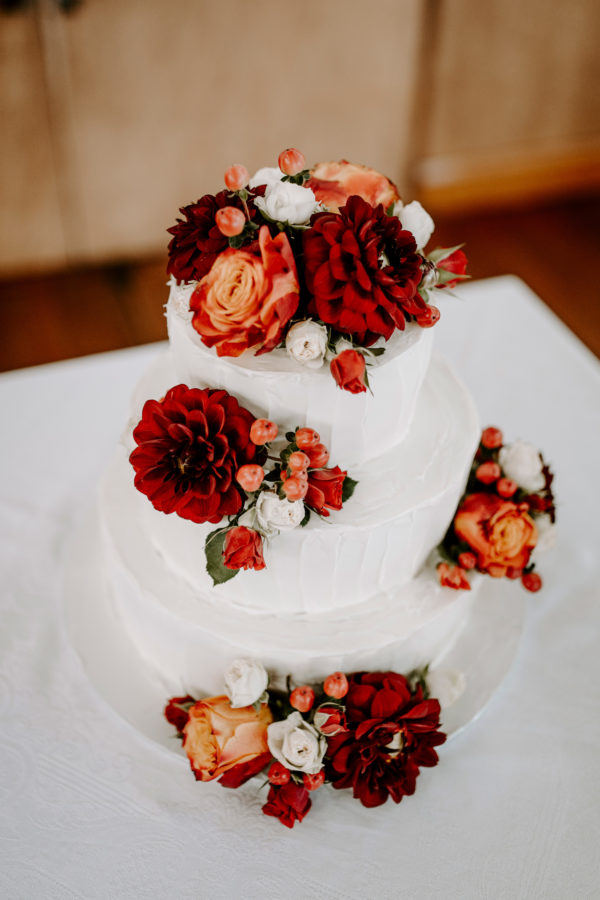 Gum leaves
Get ready for the beautiful smell of eucalyptus because it's time to set your wedding to the beauty of the Australian gum tree. Charles and Amanda focused on the serenity of the Australian outback for their wedding. They wed under beautiful gum trees and incorporated native florals and gum into their decor.
"Everything was designed to make the landscape sing," Amanda says. "The heartland of our family, our story, and our future."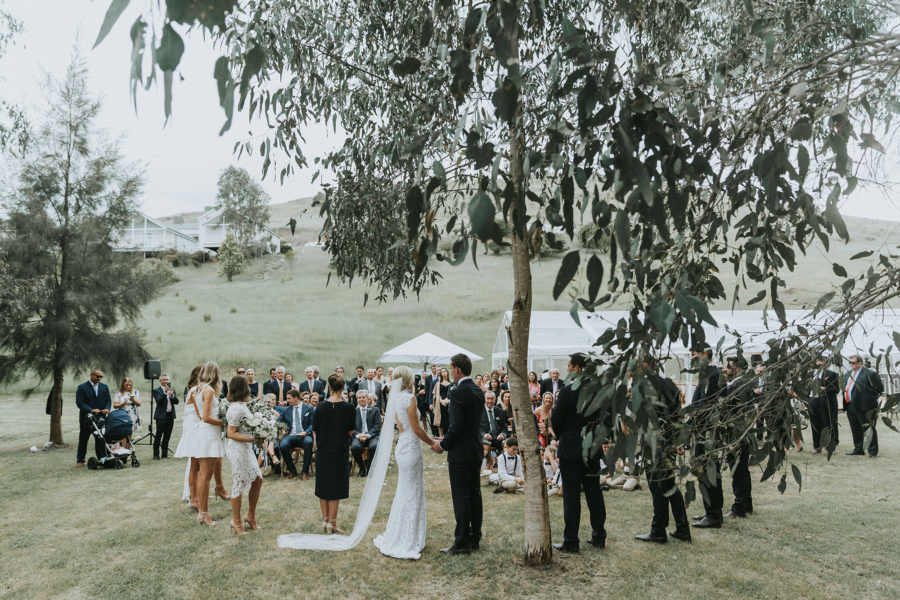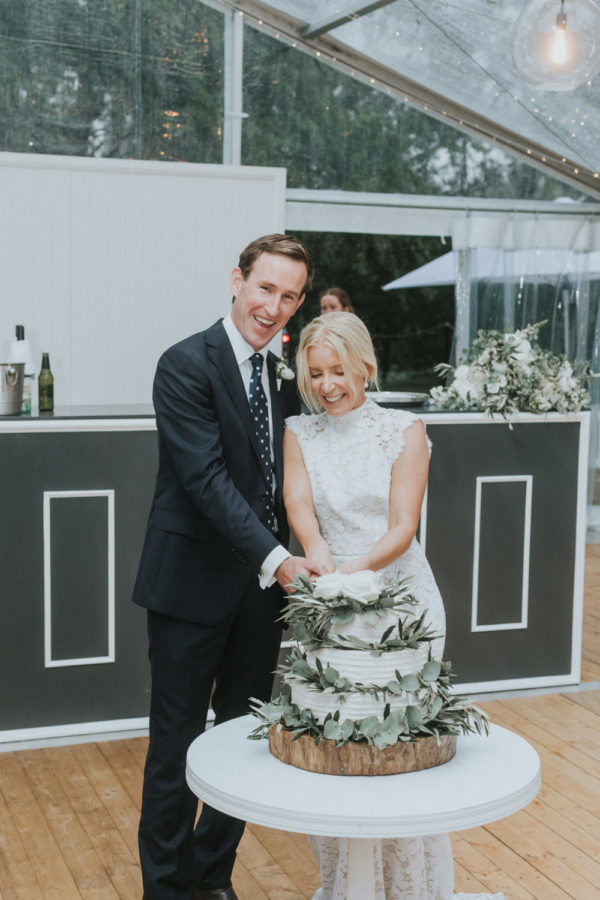 Quirky footwear
When you're walking down the aisle you want to make sure you wear the right shoes. And Jessica and Joel nailed it for their country rustic wedding. Sourced from Australian locals RM Williams and Myer, the pair opted for boots to give their wedding that extra Australian feel.
They also took their boots out for a walk in the Australian paddocks around them for some stunning golden hour photos with the locals!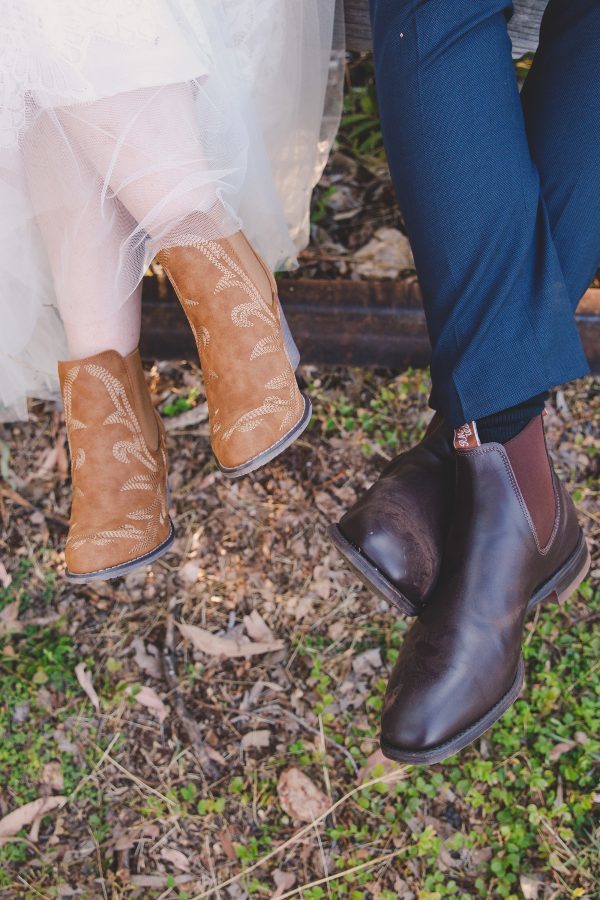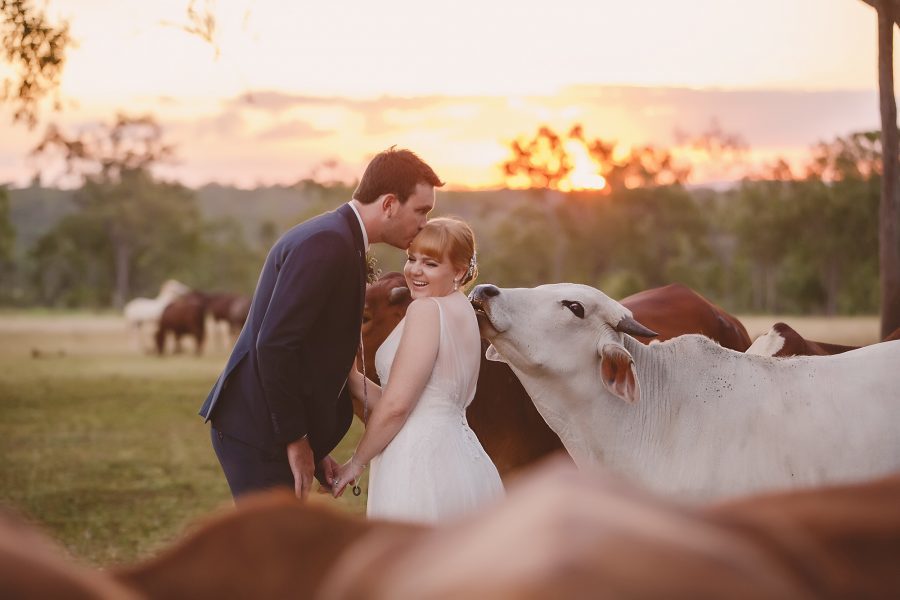 Not sure what your wedding style is? Download our the Easy Weddings app on the App Store or Google Play to take our free style quiz!