Chiara, 33, and Bianca, 36, were set up by their mutual friend and reiki healer Caroline, who says spirit guides told her they must meet.
The guides must have been onto something, with the pair marrying at their rustic vineyard wedding on January 5, 2019.
"Prior to us meeting, both of us had just got out of long term relationships with guys and we were both at rock bottom in life," Chiara says. "We are extremely grateful to Caroline for imagining the possibilities of this relationship long before we did, and having the courage and commitment to arrange that first meeting."
The pair wed at Max's Restaurant at Red Hill Estate in Victoria's Mornington Peninsula.
"Chiara actually proposed within the first year of being together," Bianca recalls. "But it wasn't until seven years later she proposed officially with a ring."
The couple say they are like "twin flames" and so grateful to have found one another.
Photos courtesy of Dan Brannan Photography.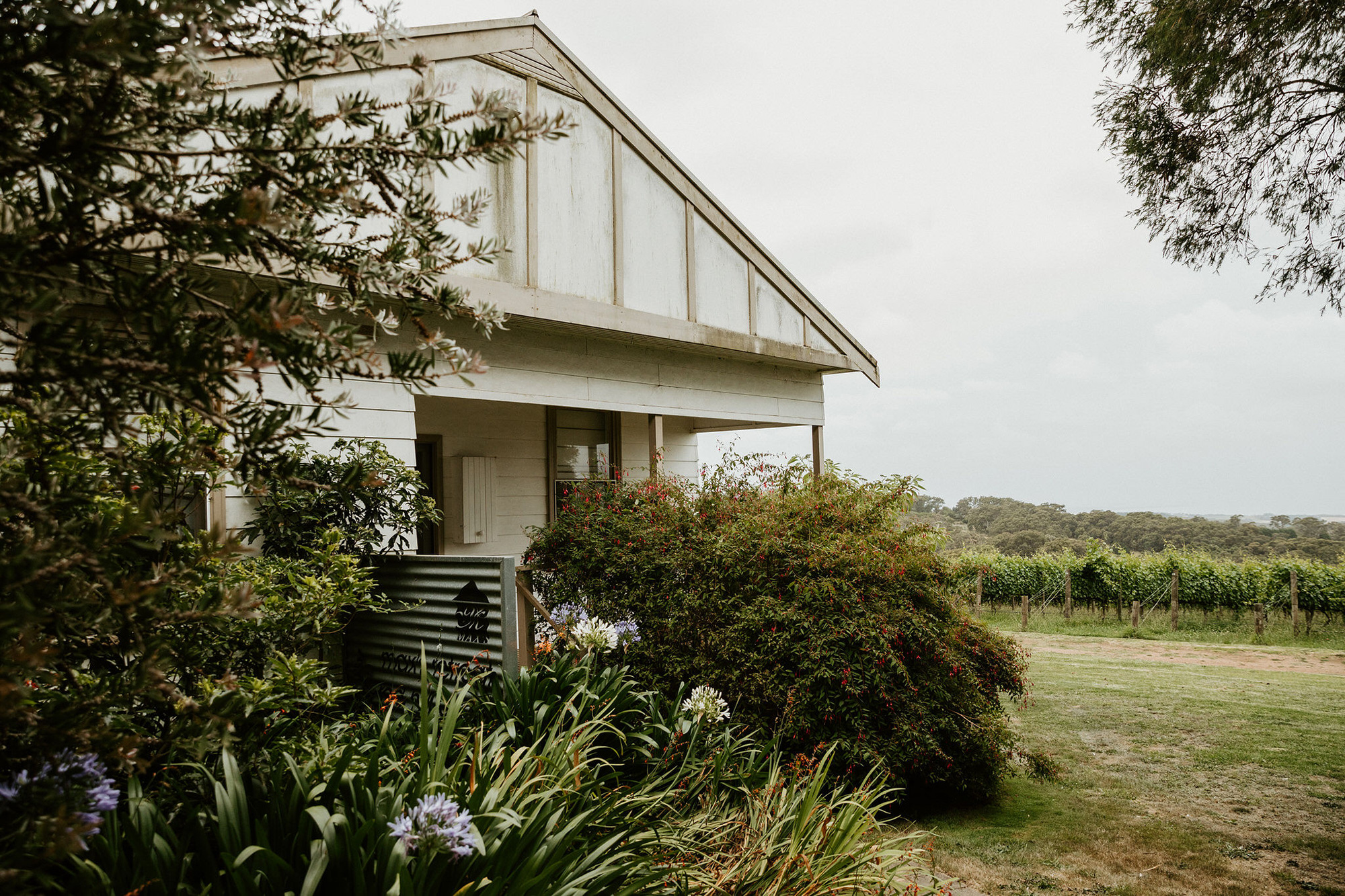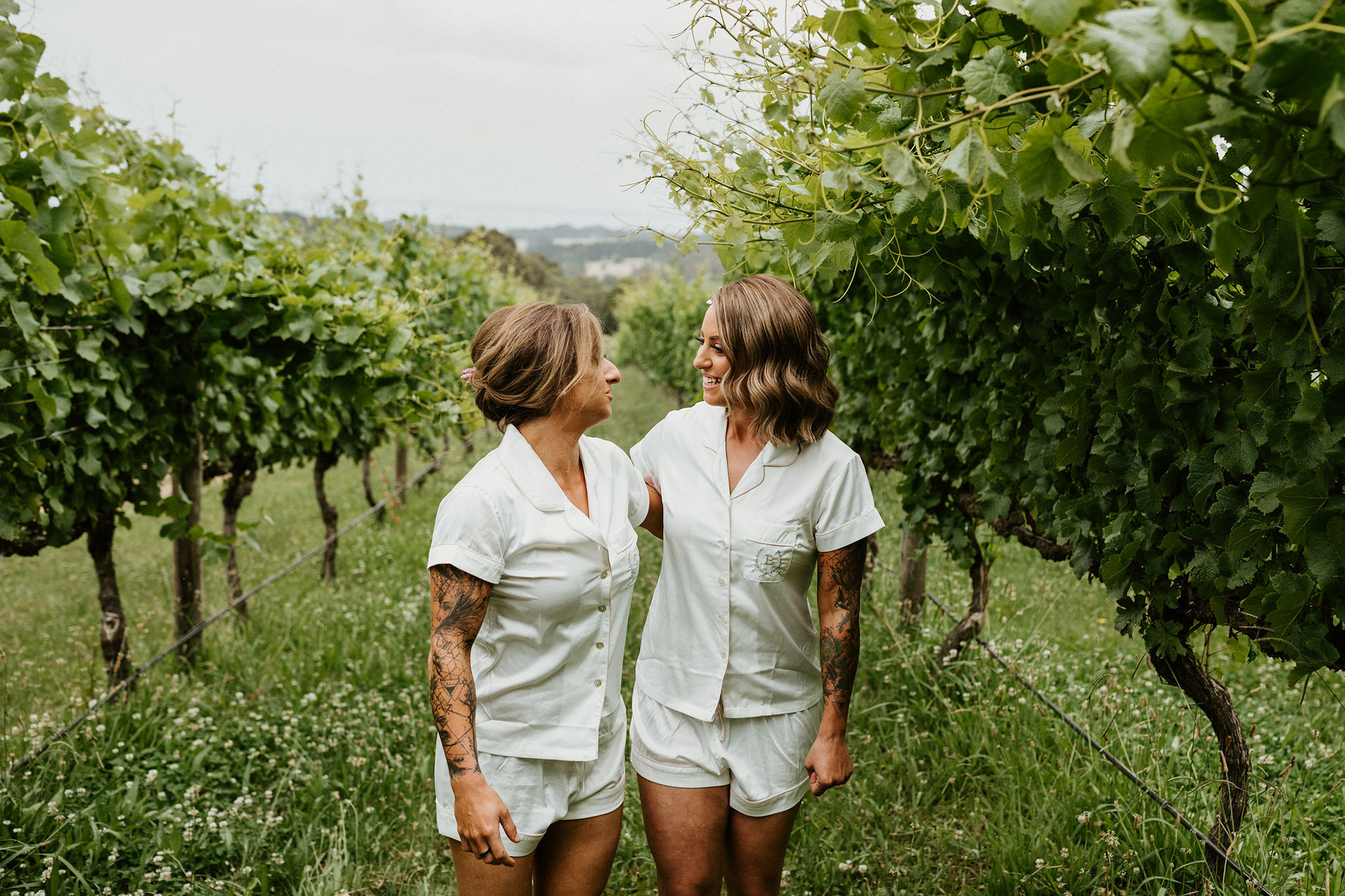 The couple among Red Hill's beautiful vineyards.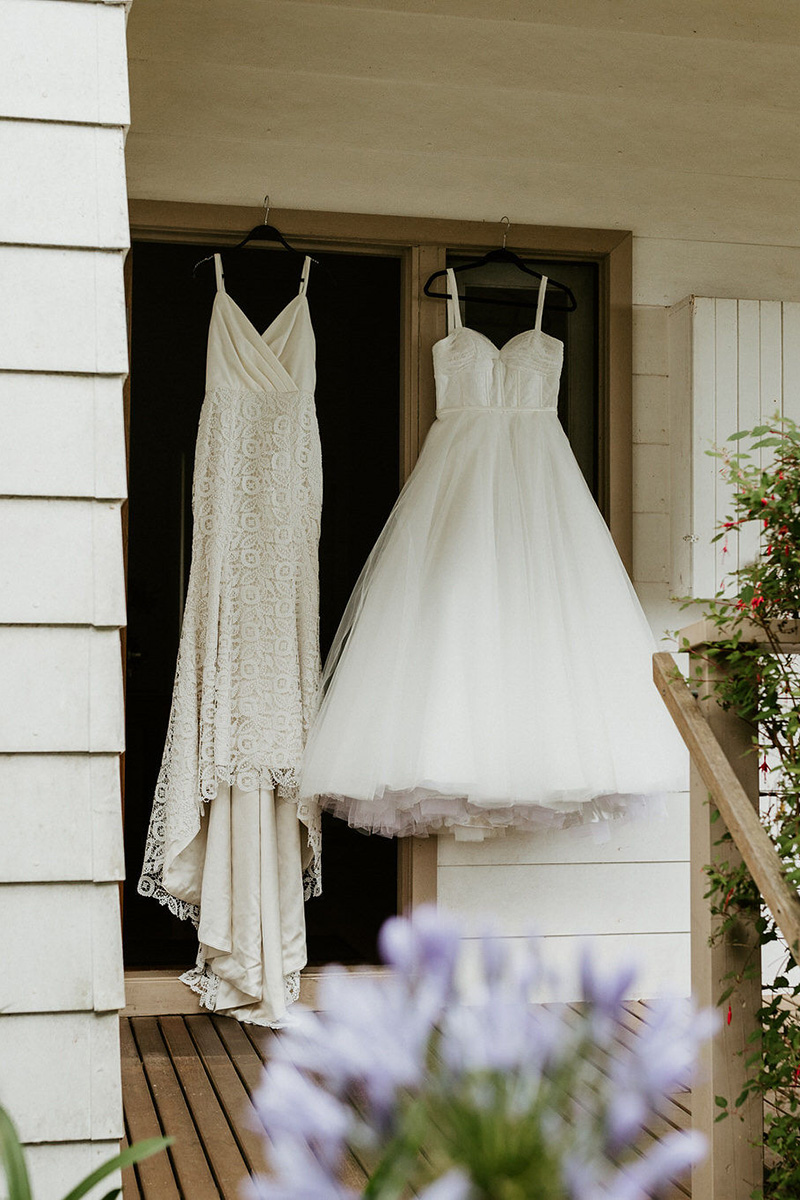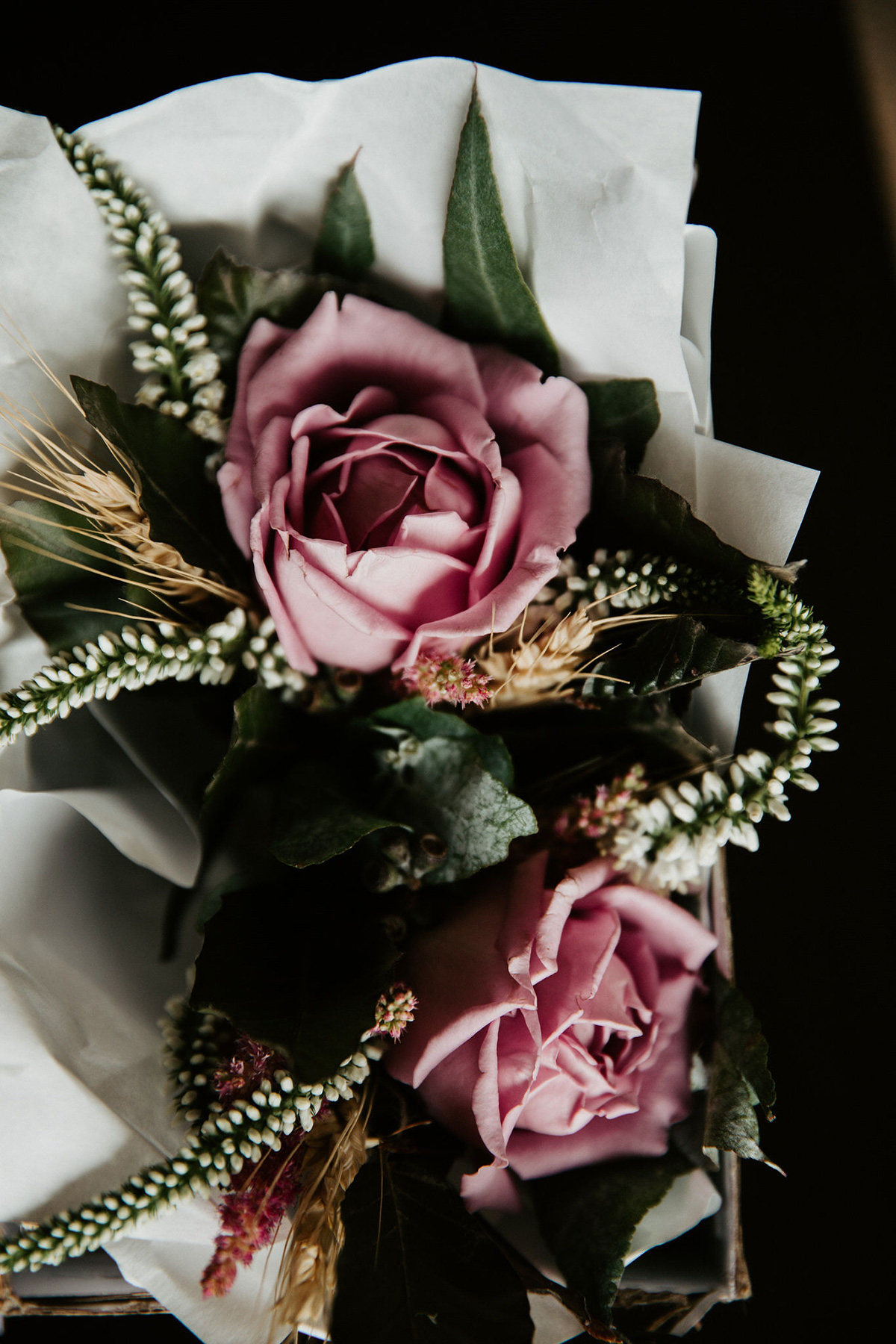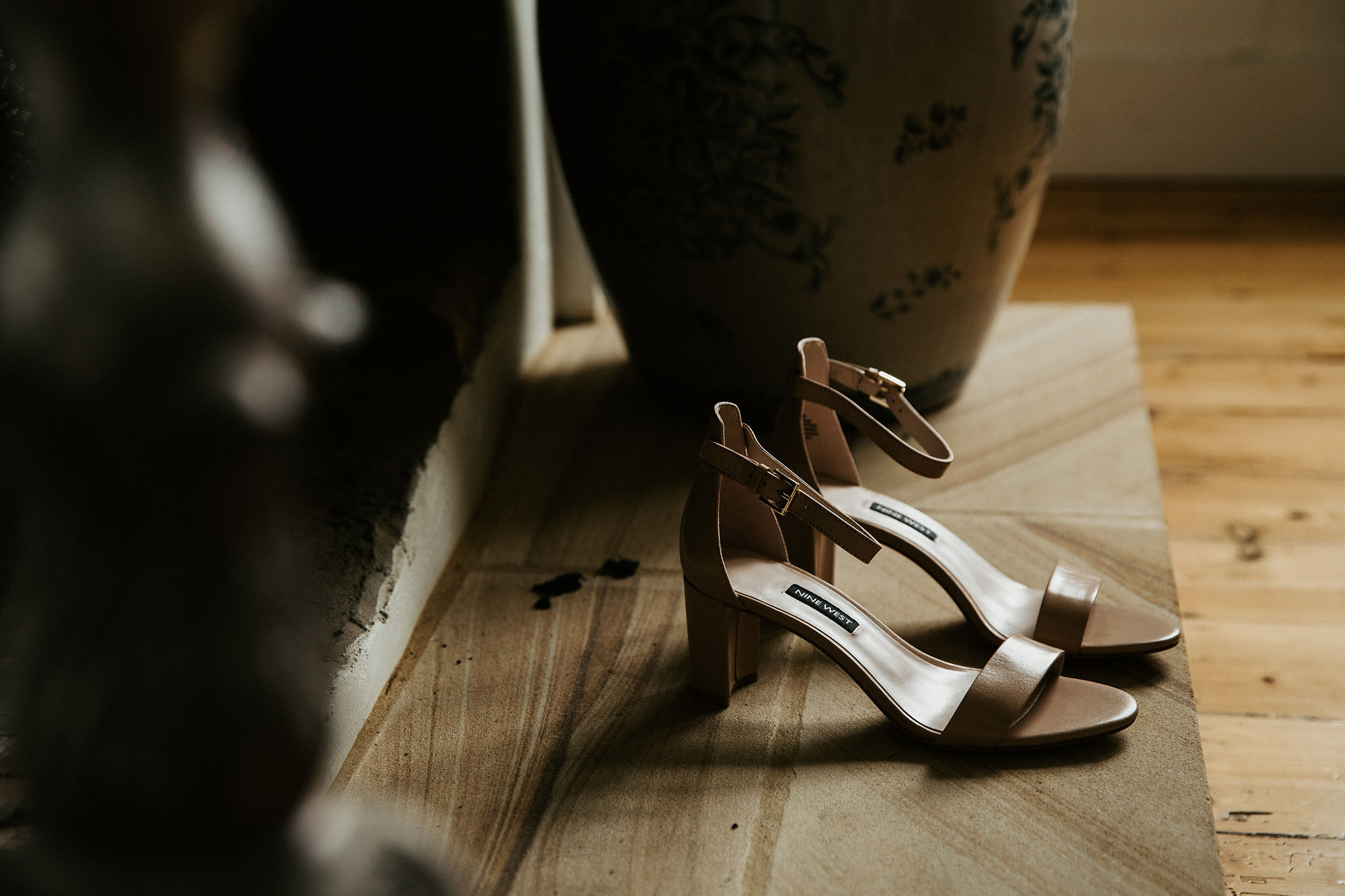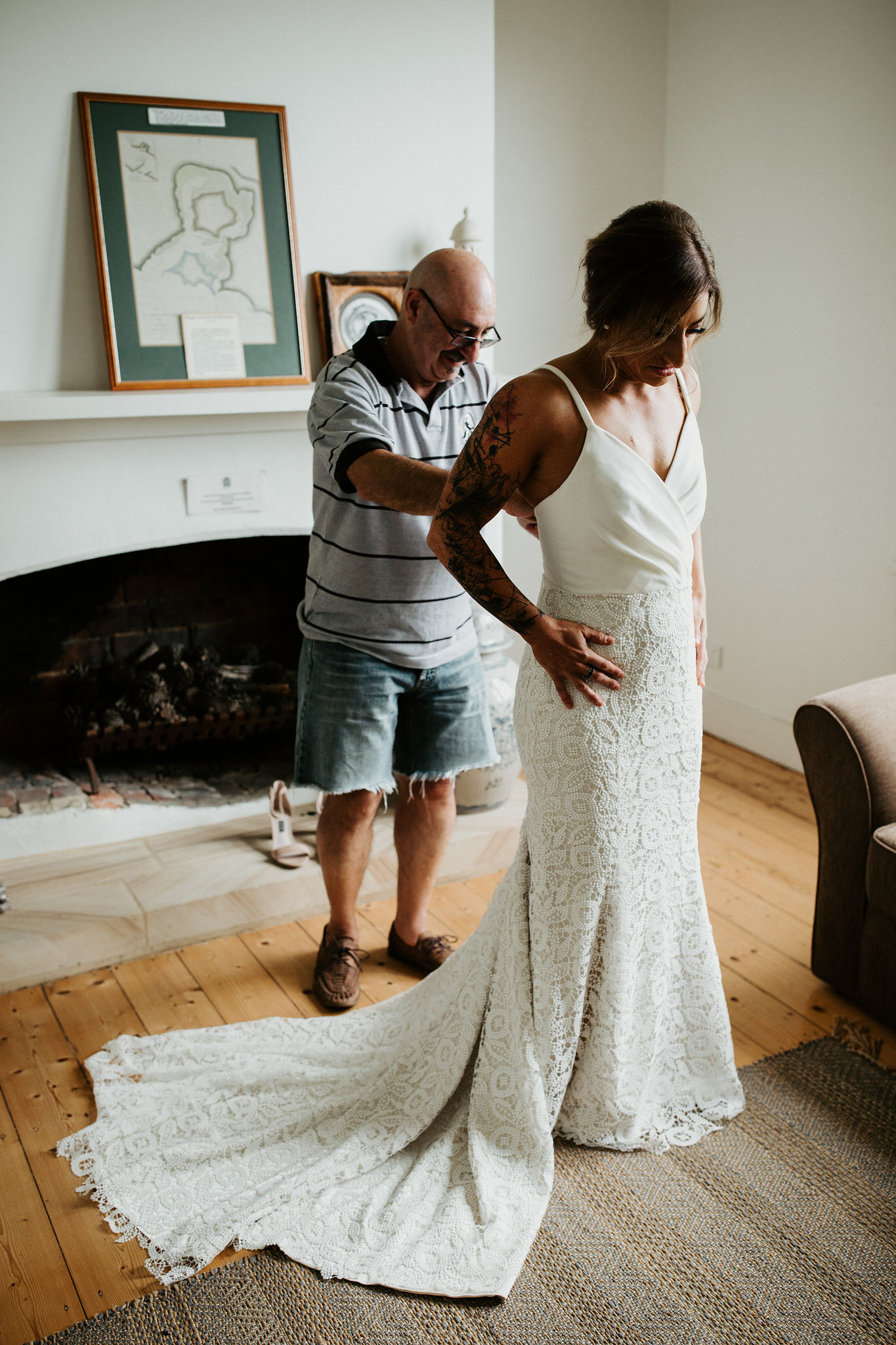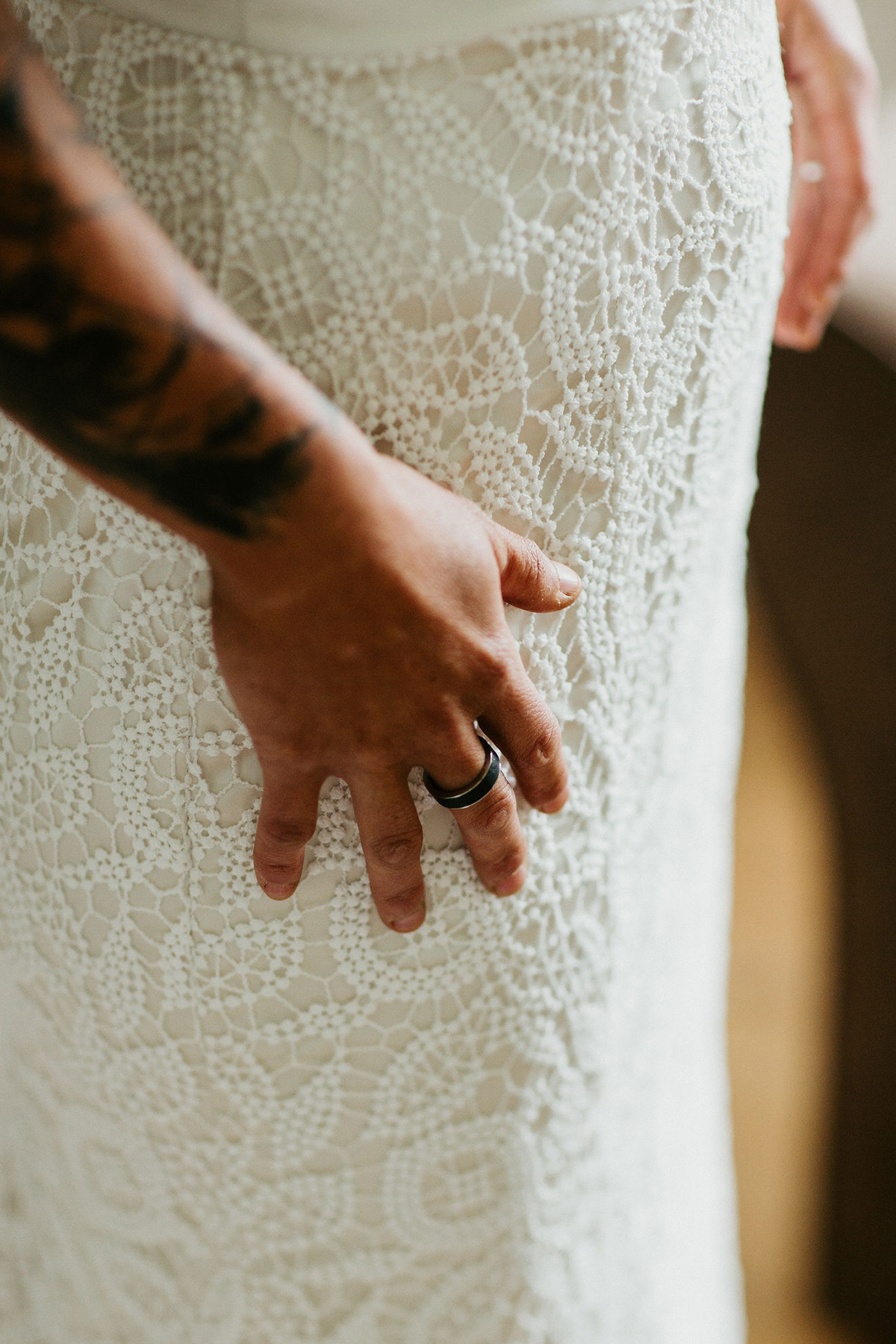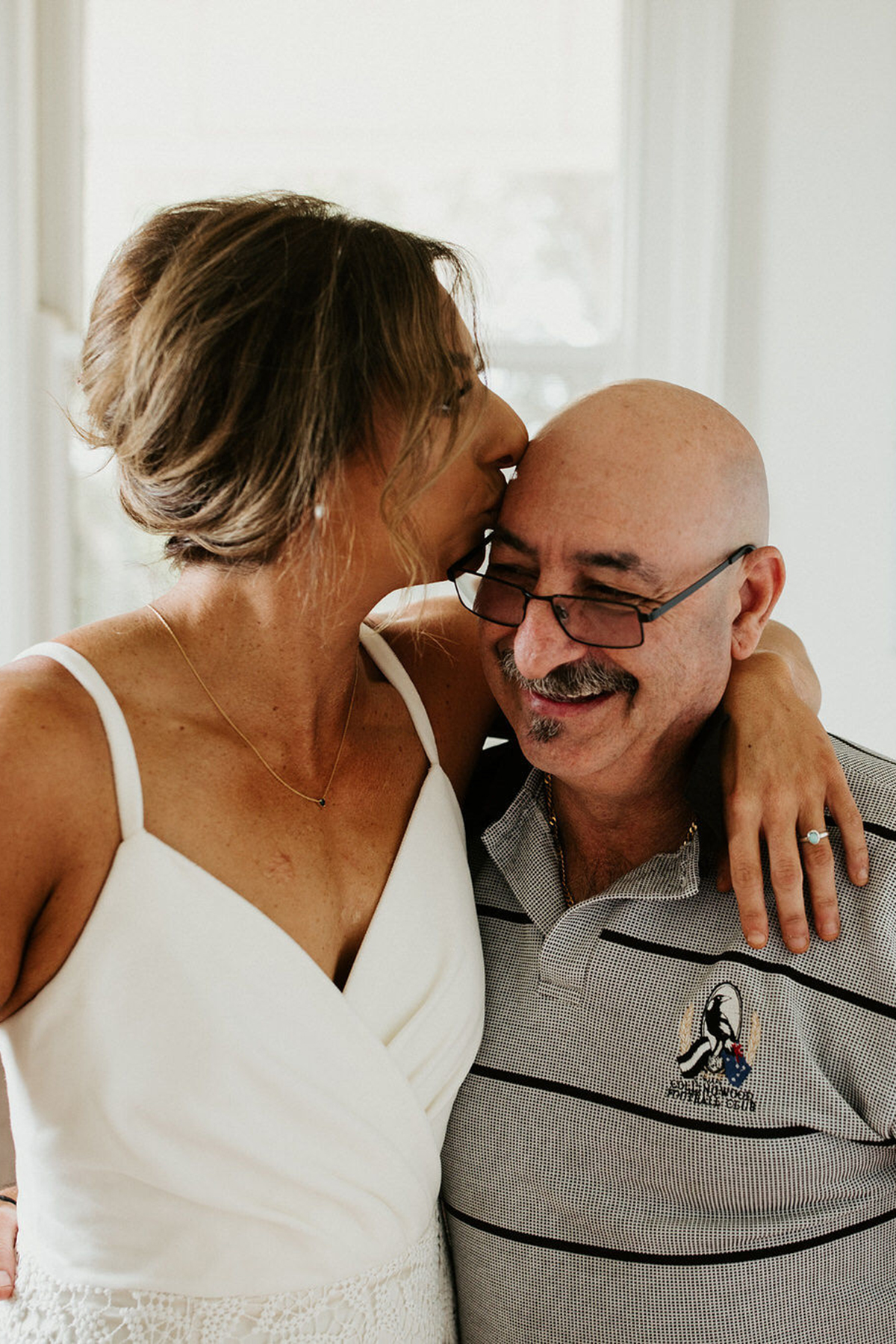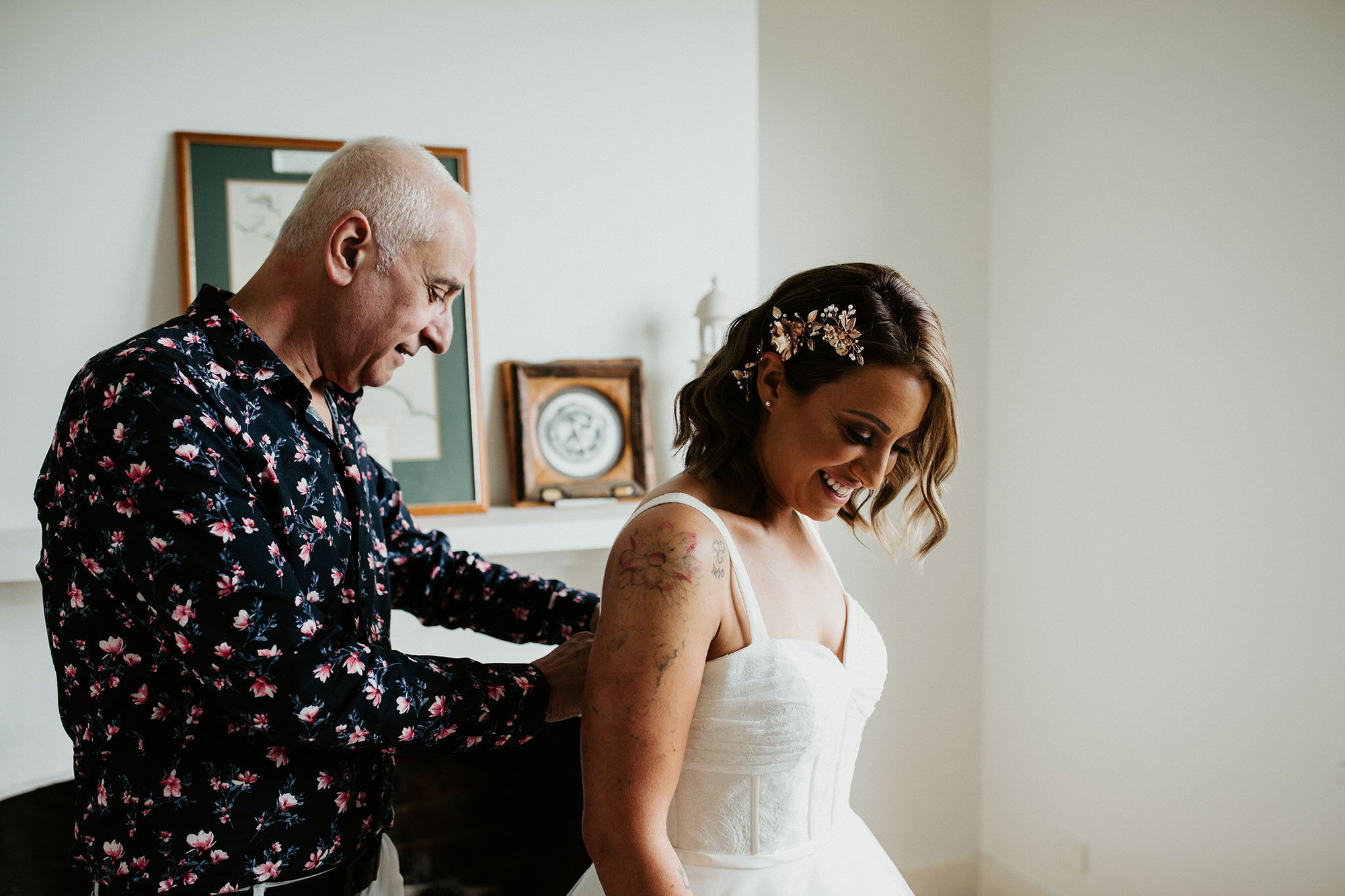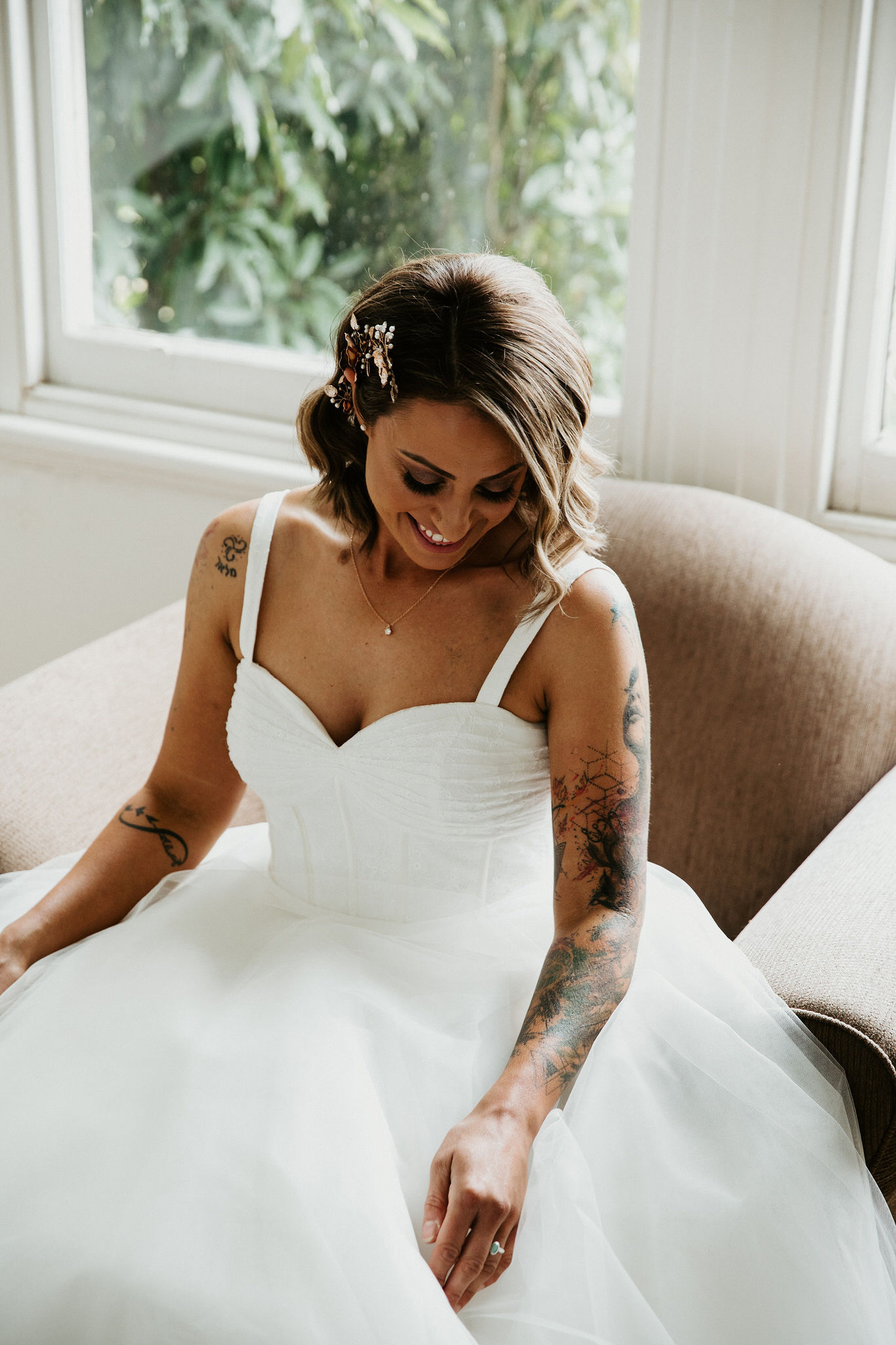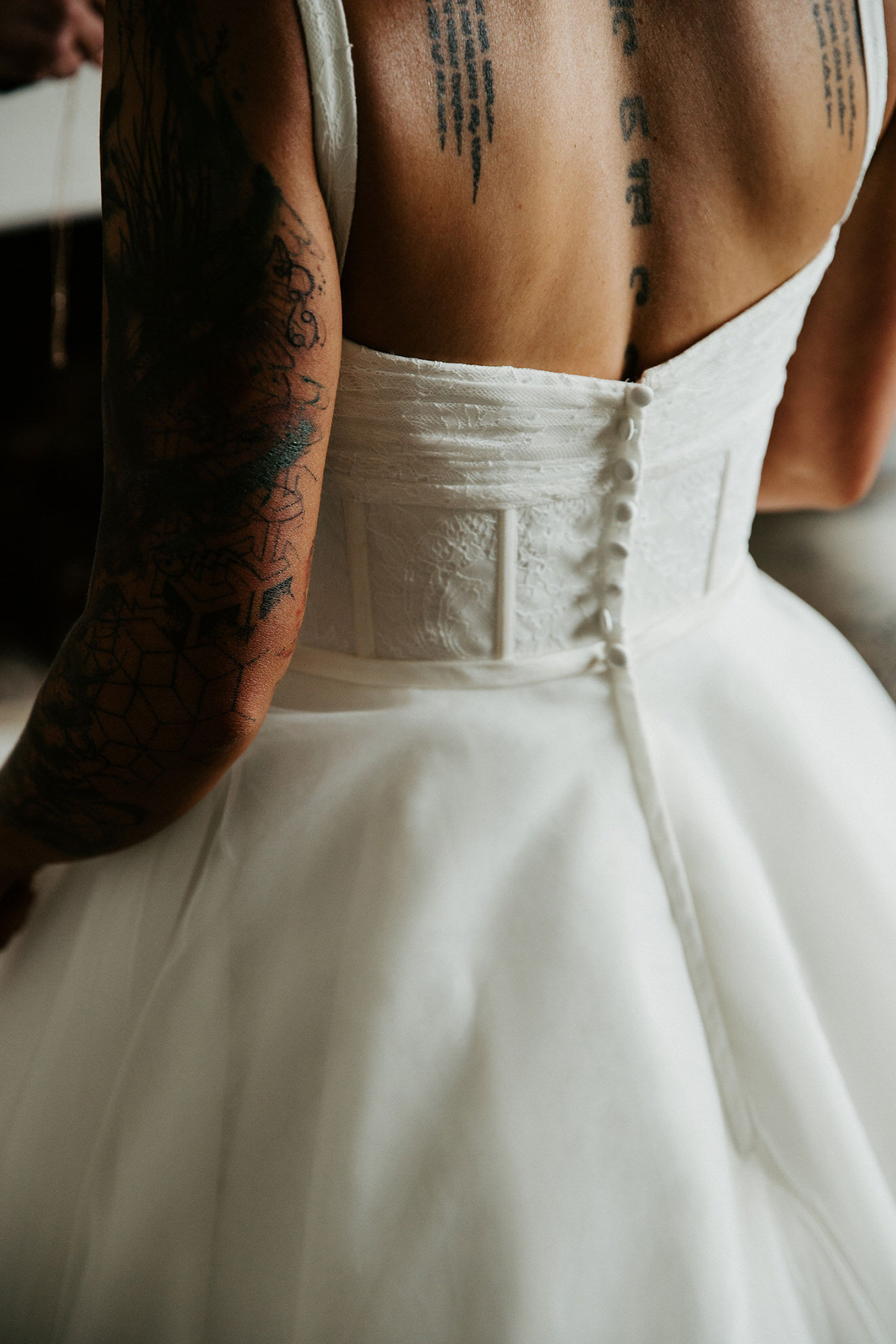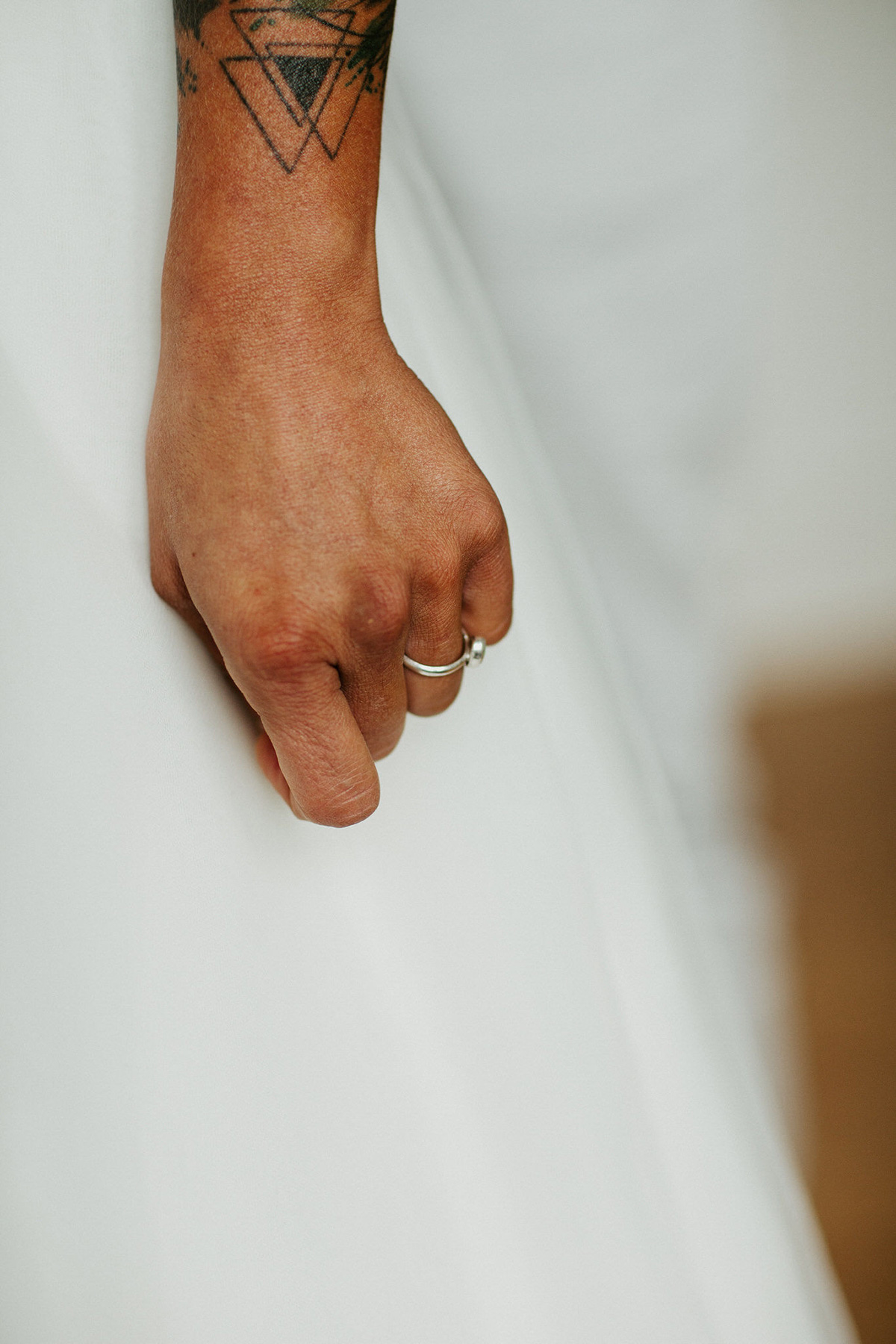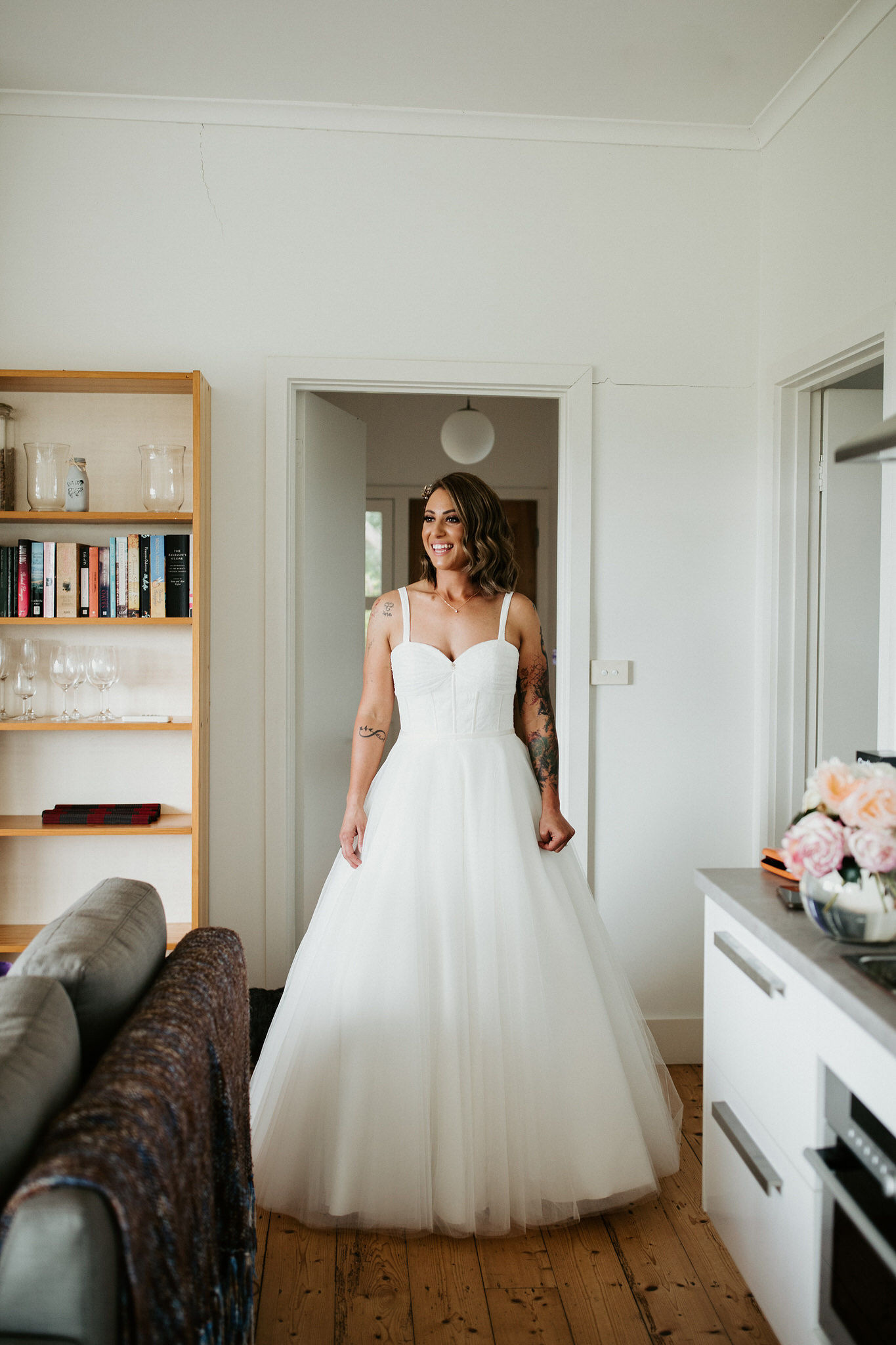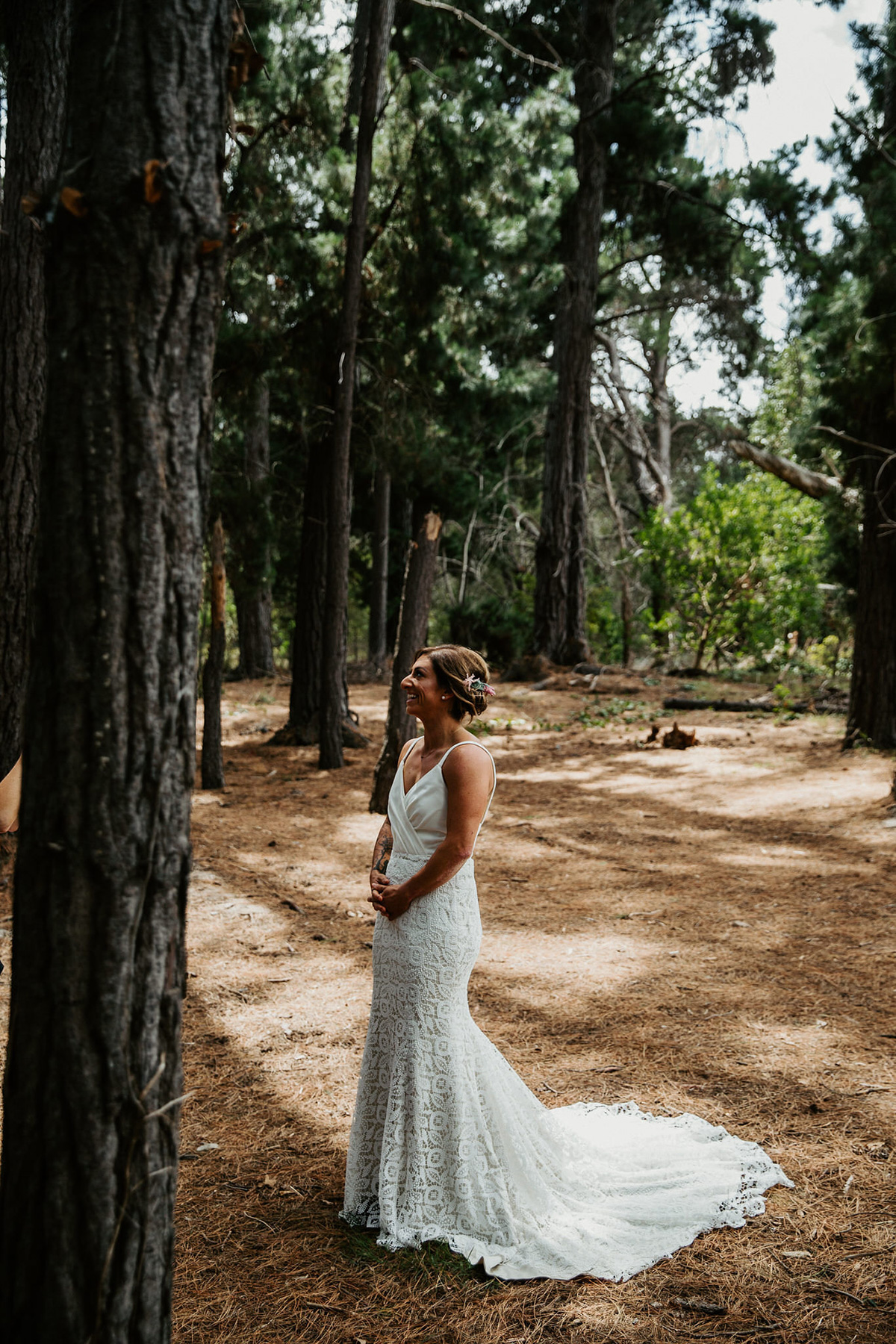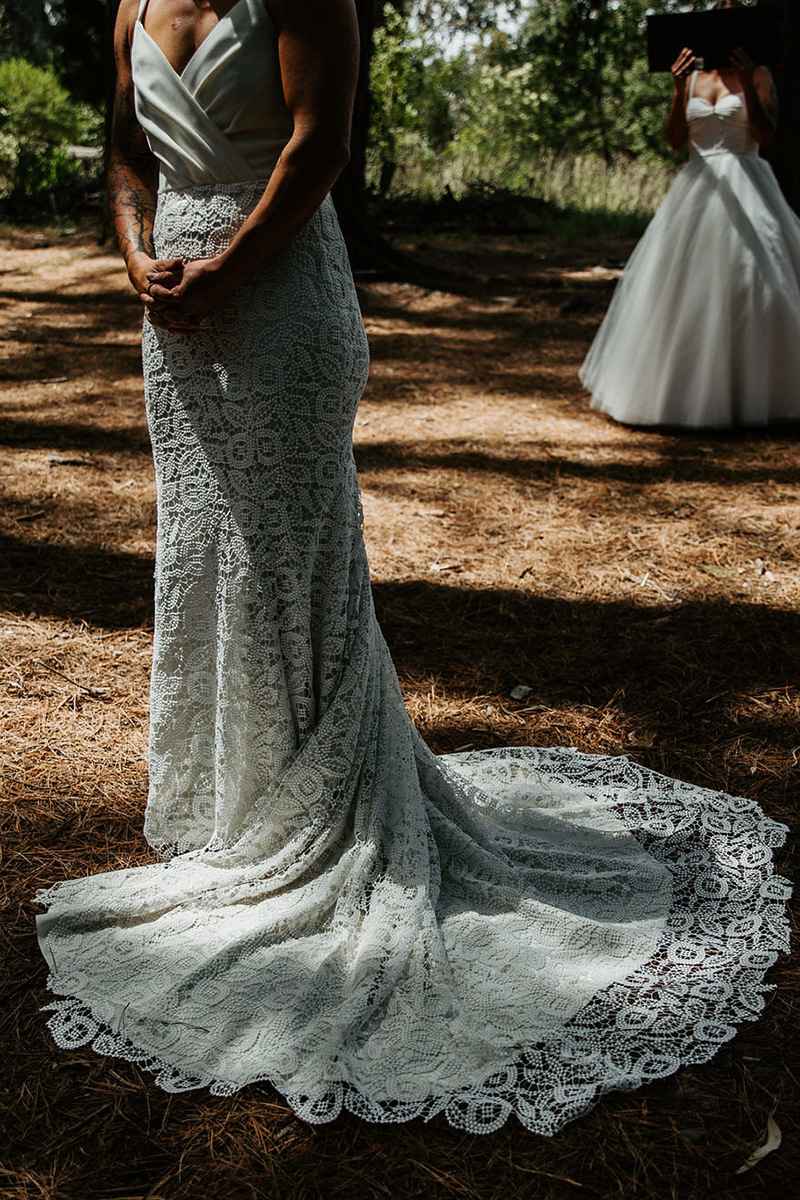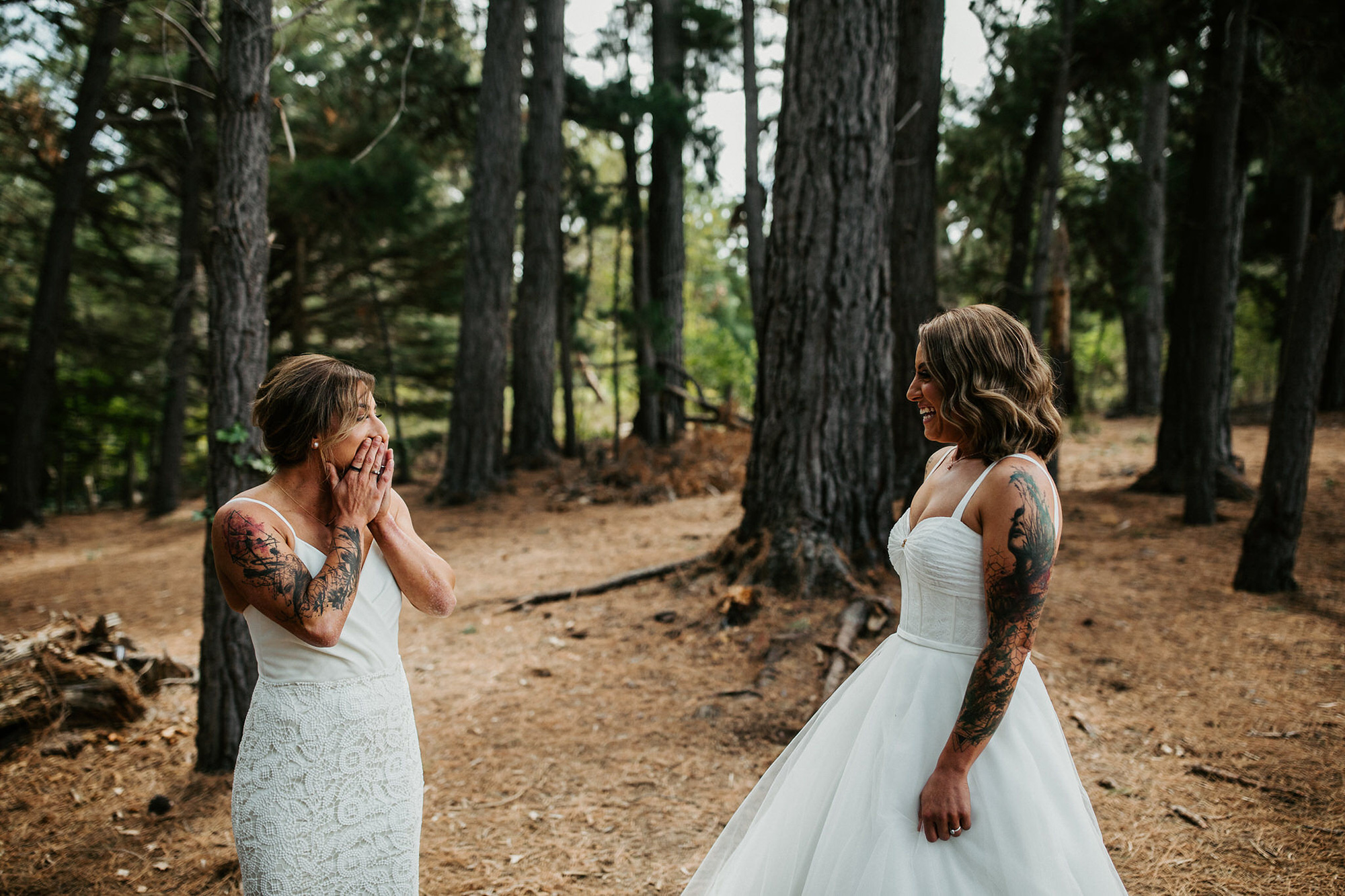 "That simple meet and greet turned into an ocean of conversation, waves of stories, laughs and emotions," the couple recalls of their first date.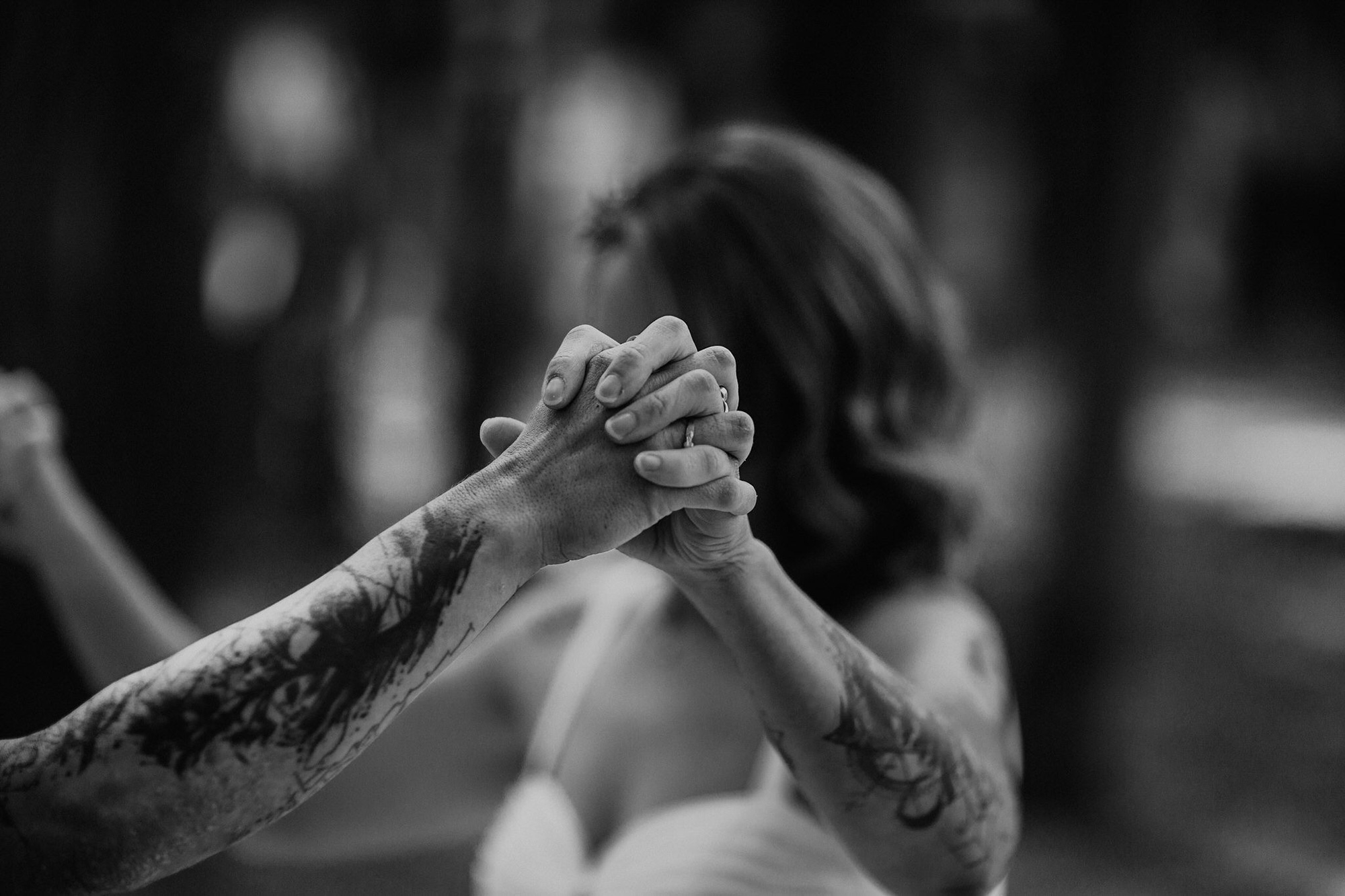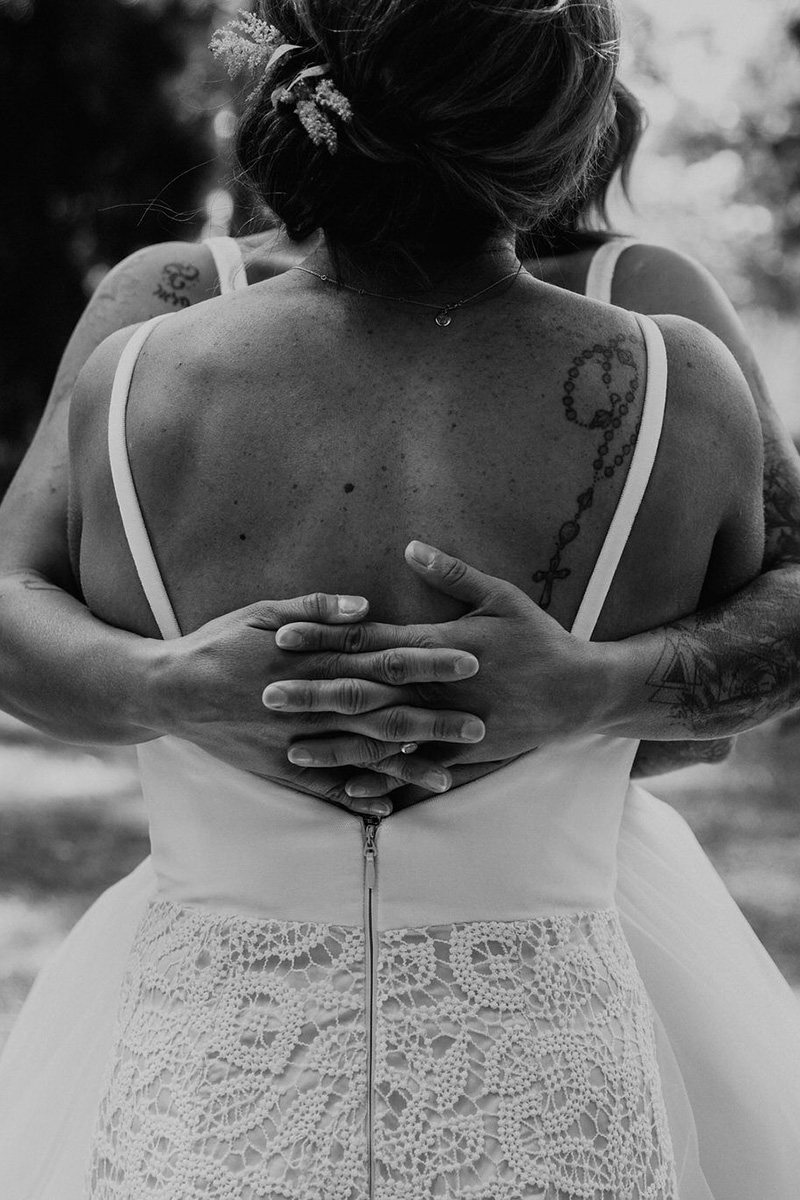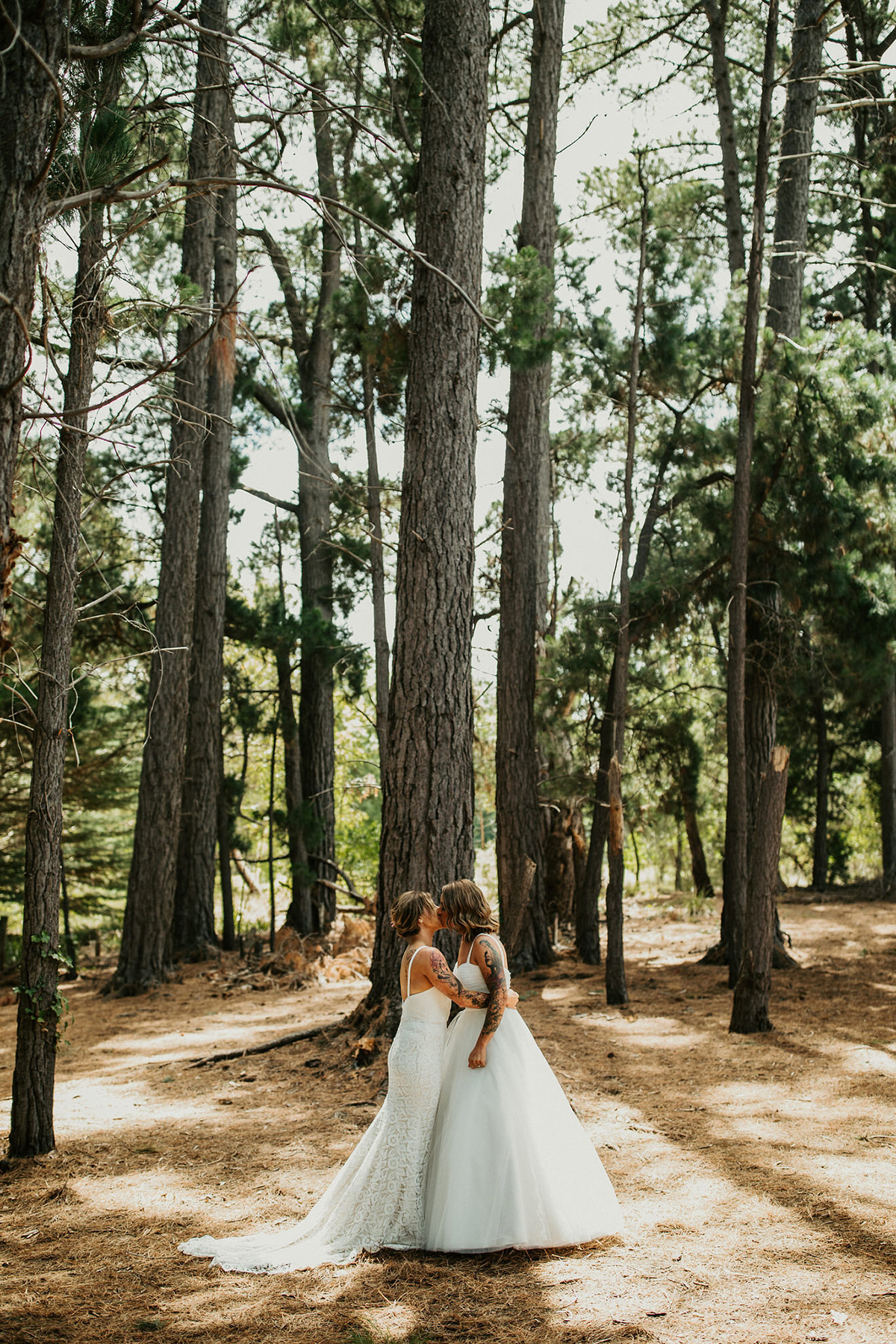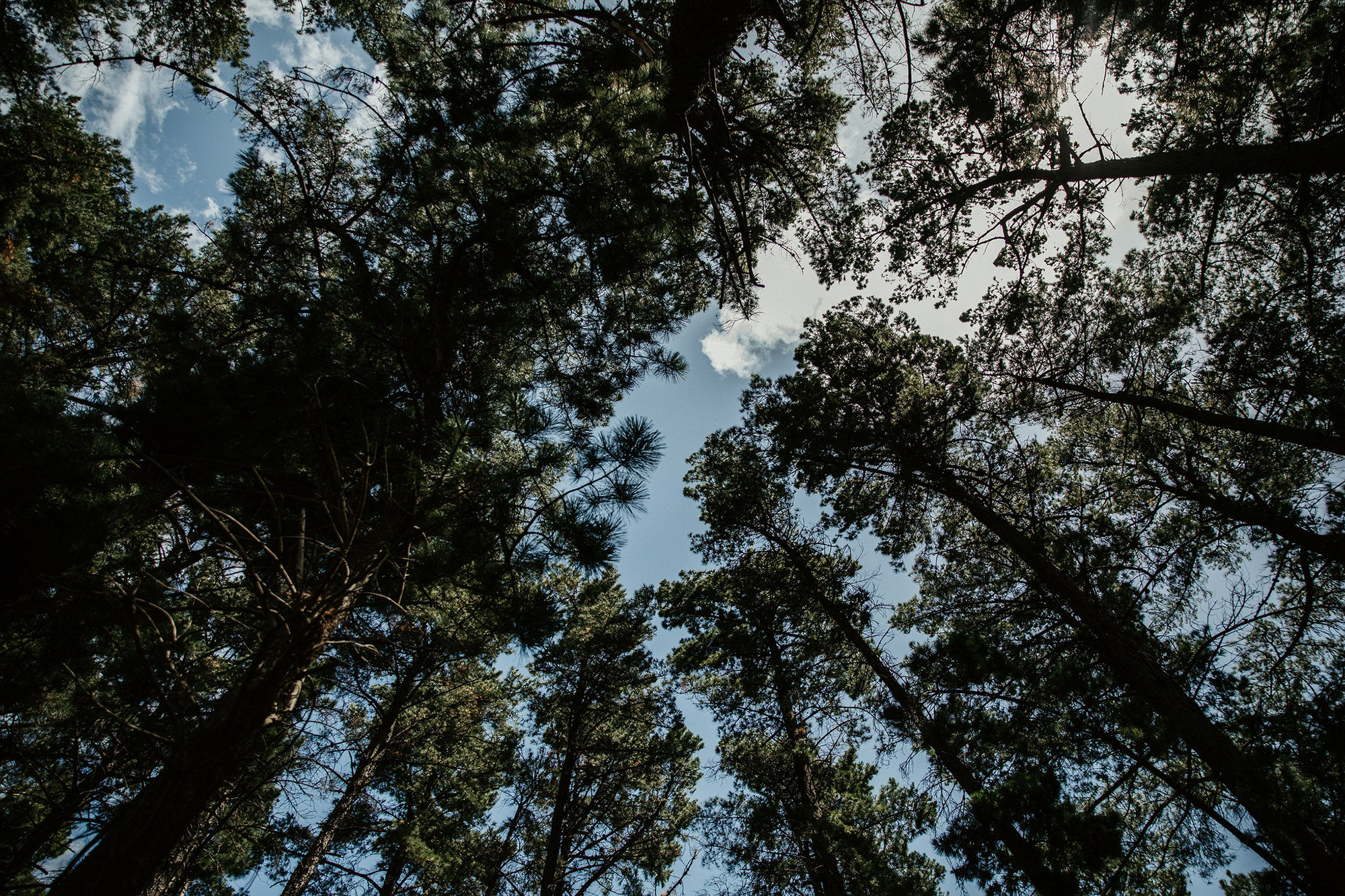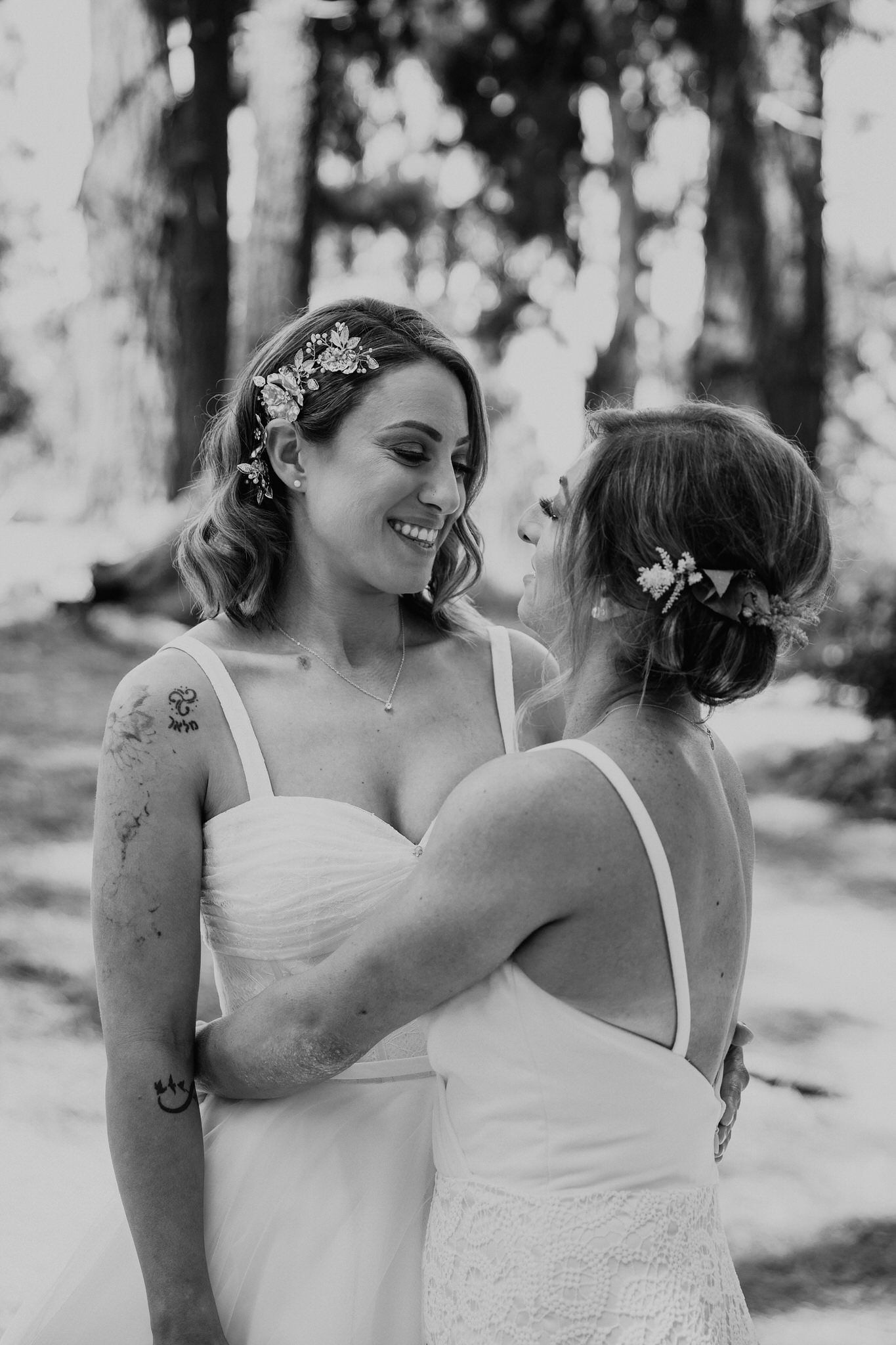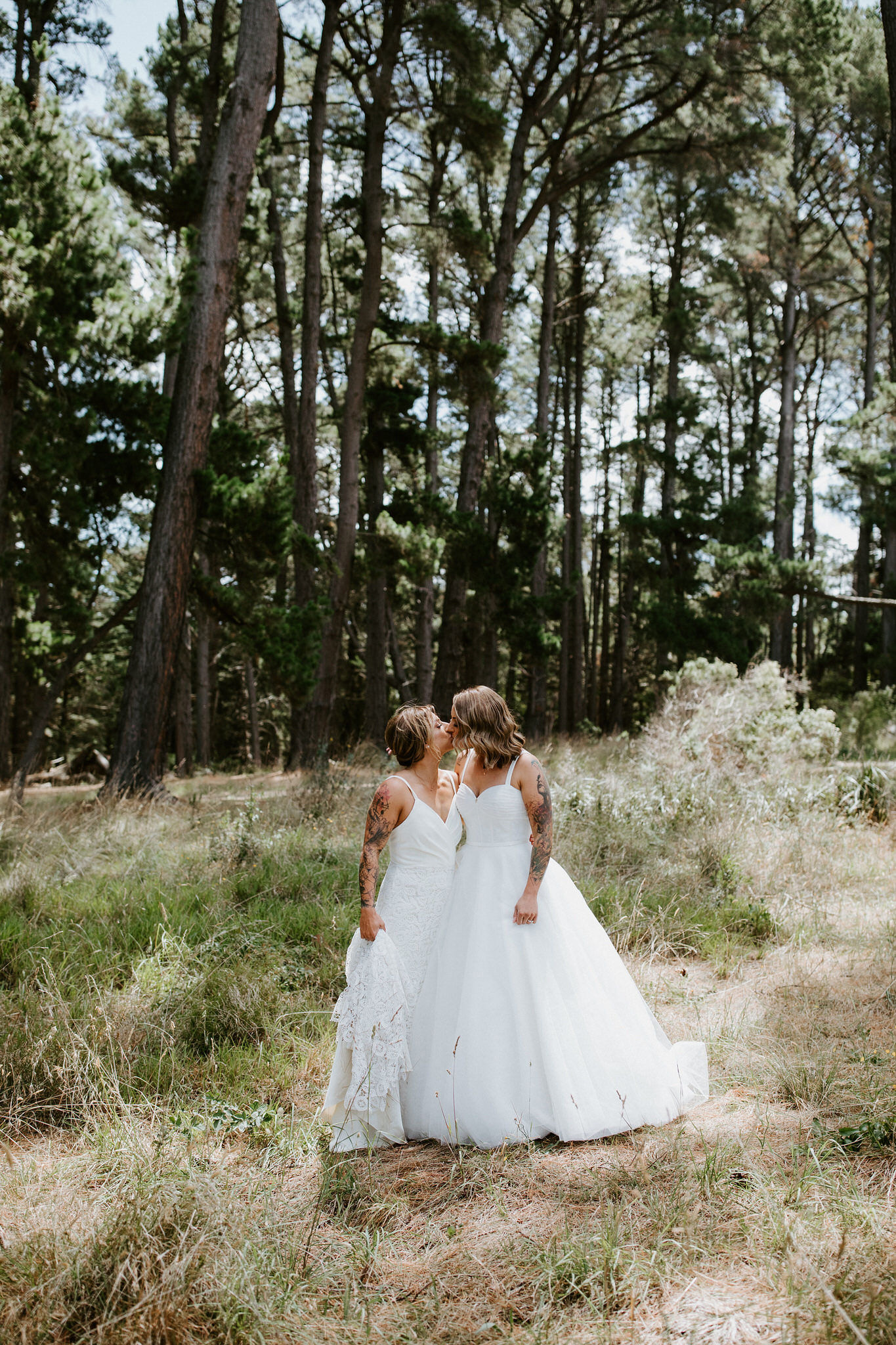 The brides chose two different style gowns for their wedding day.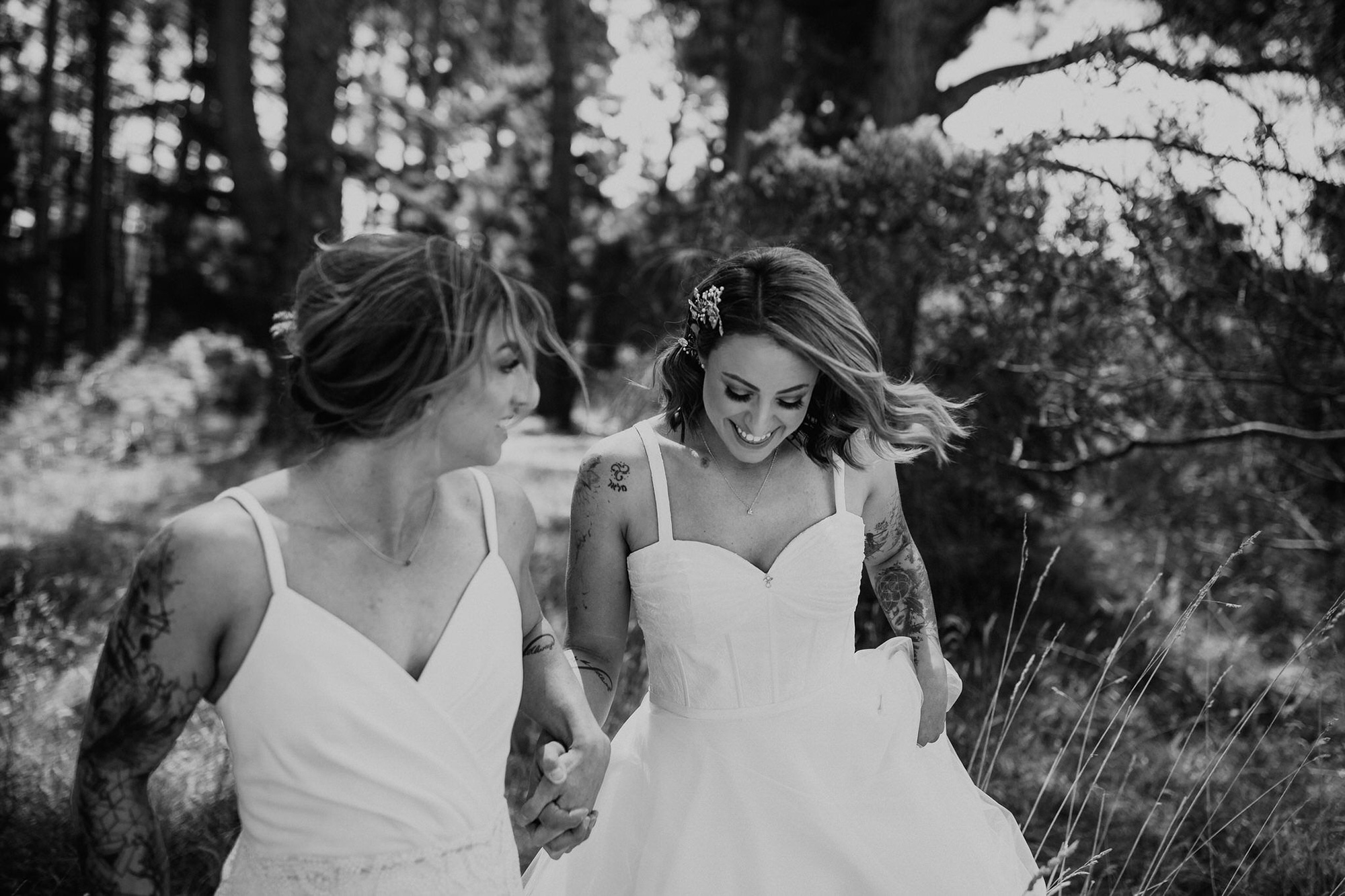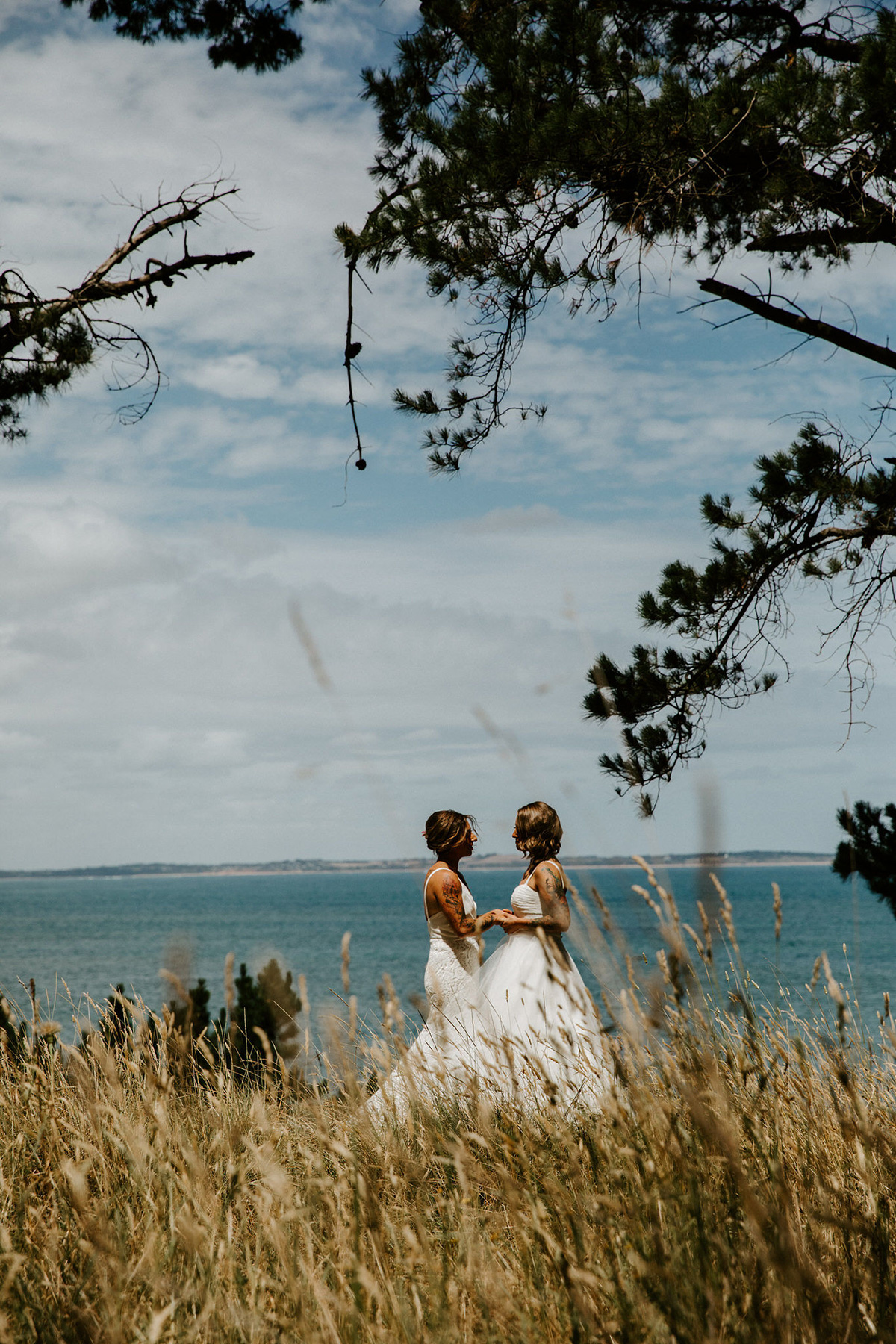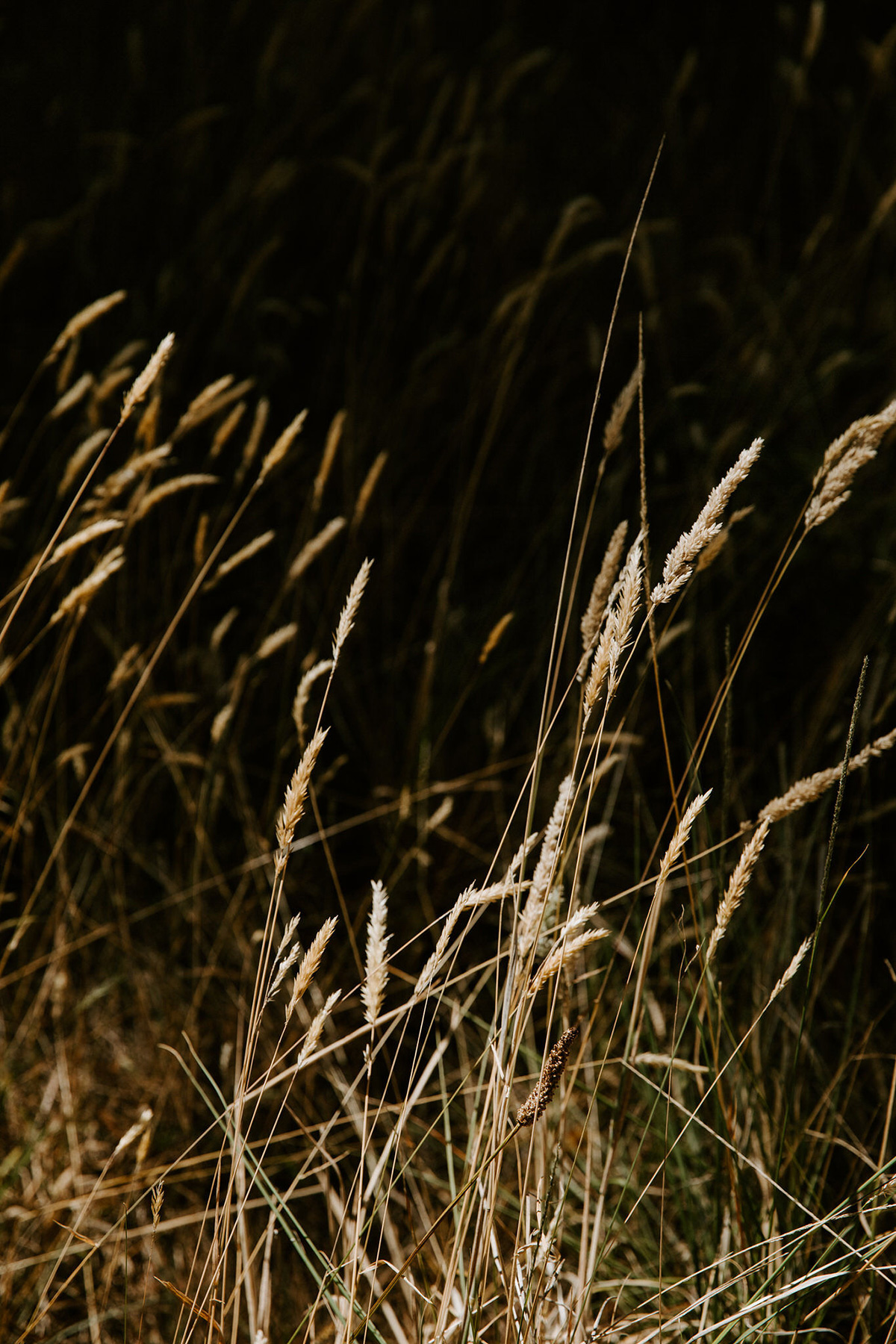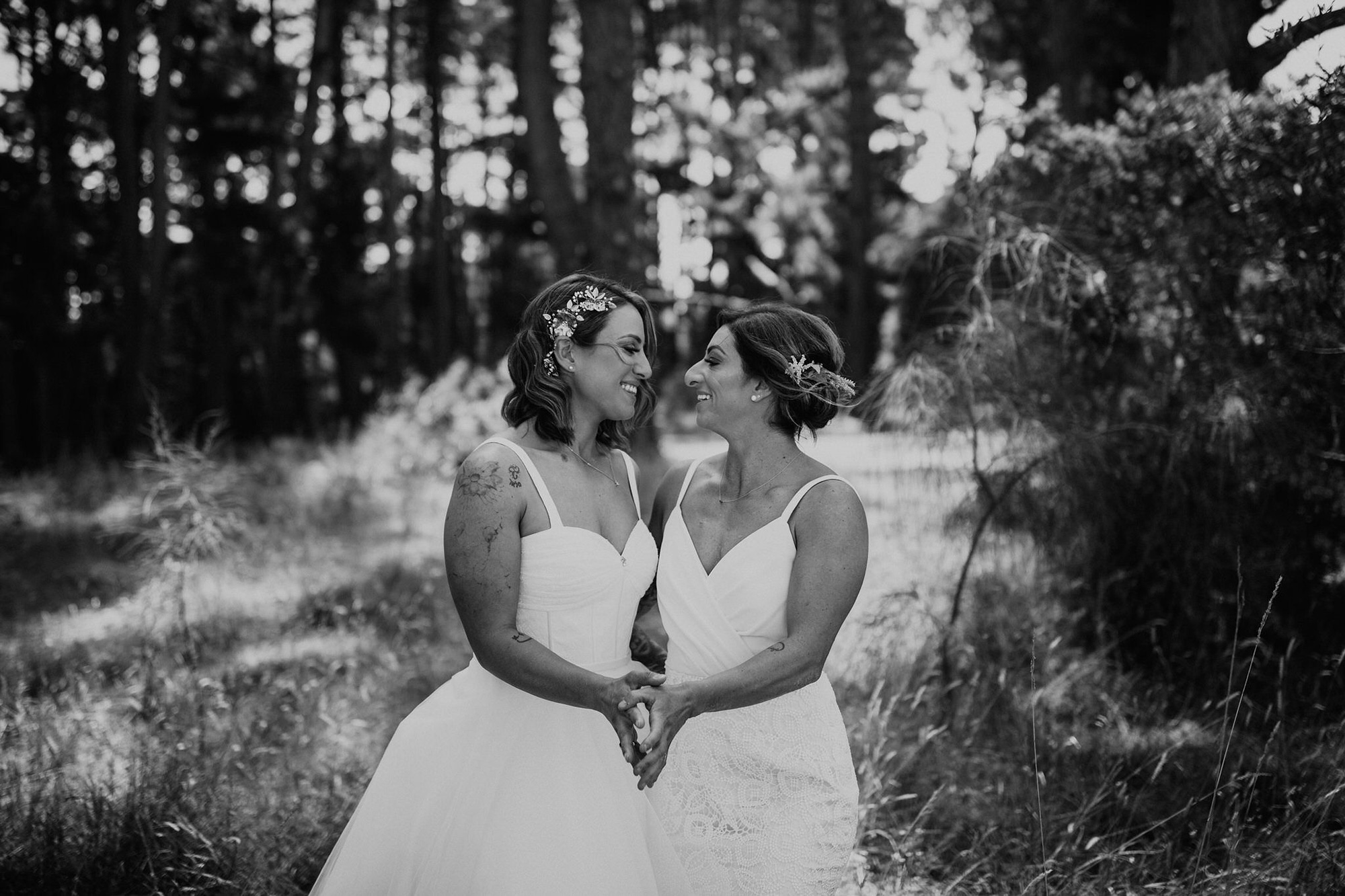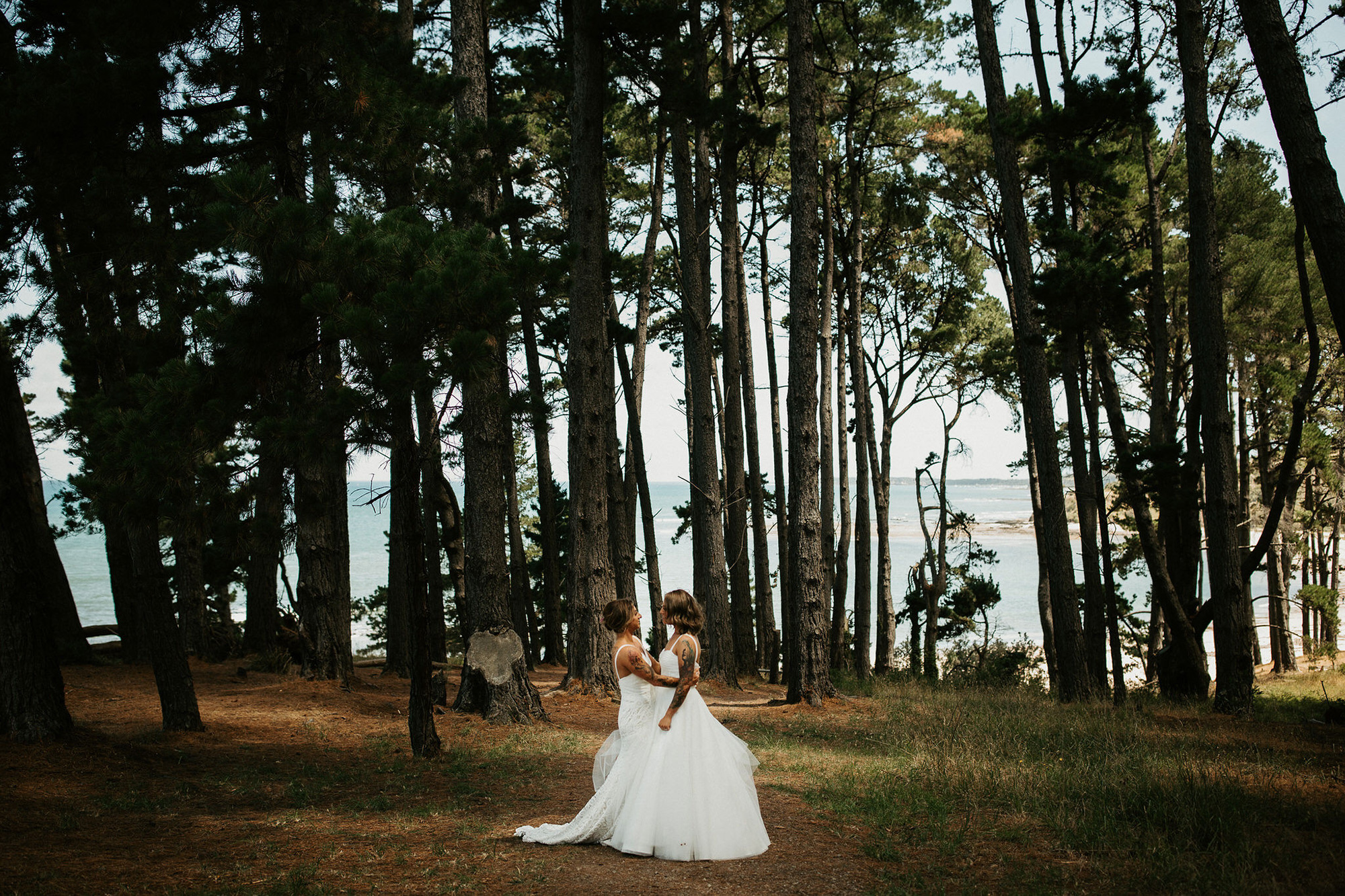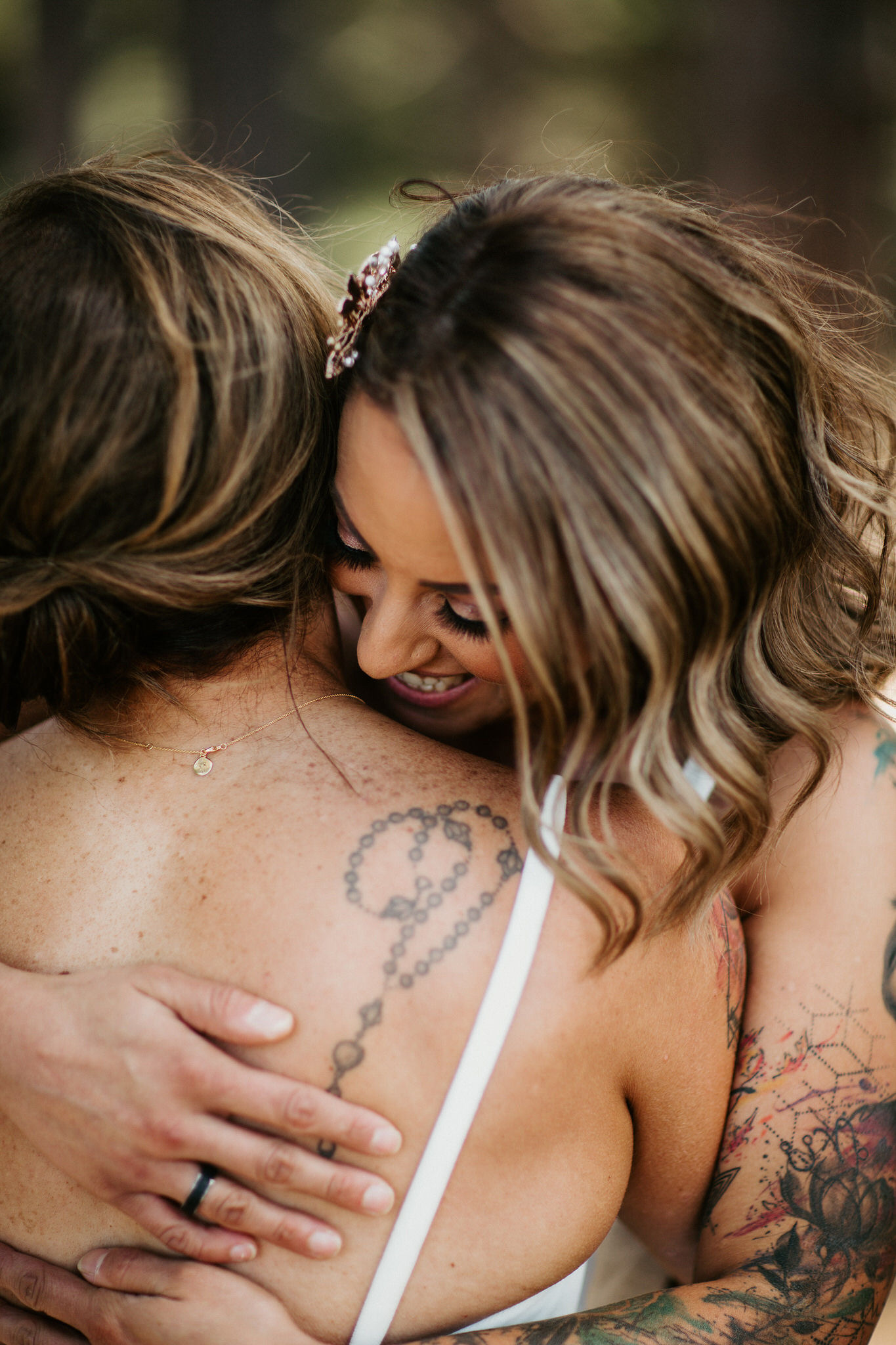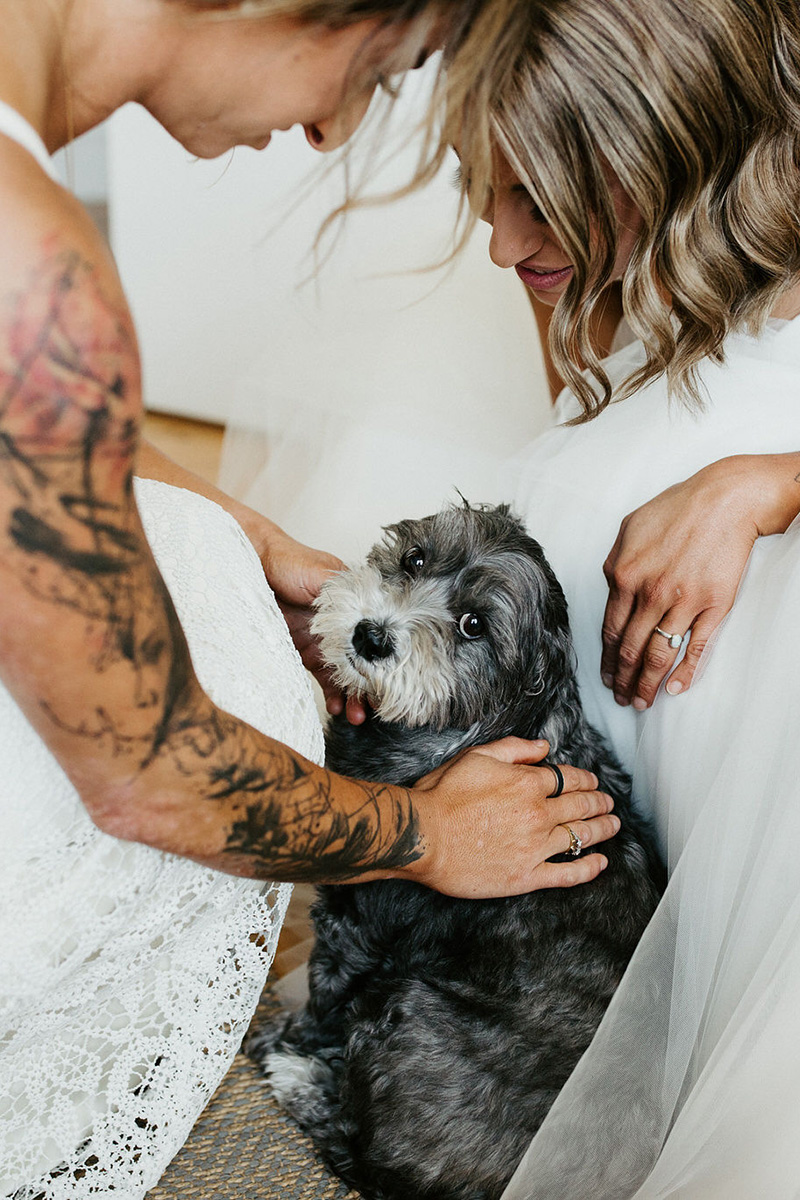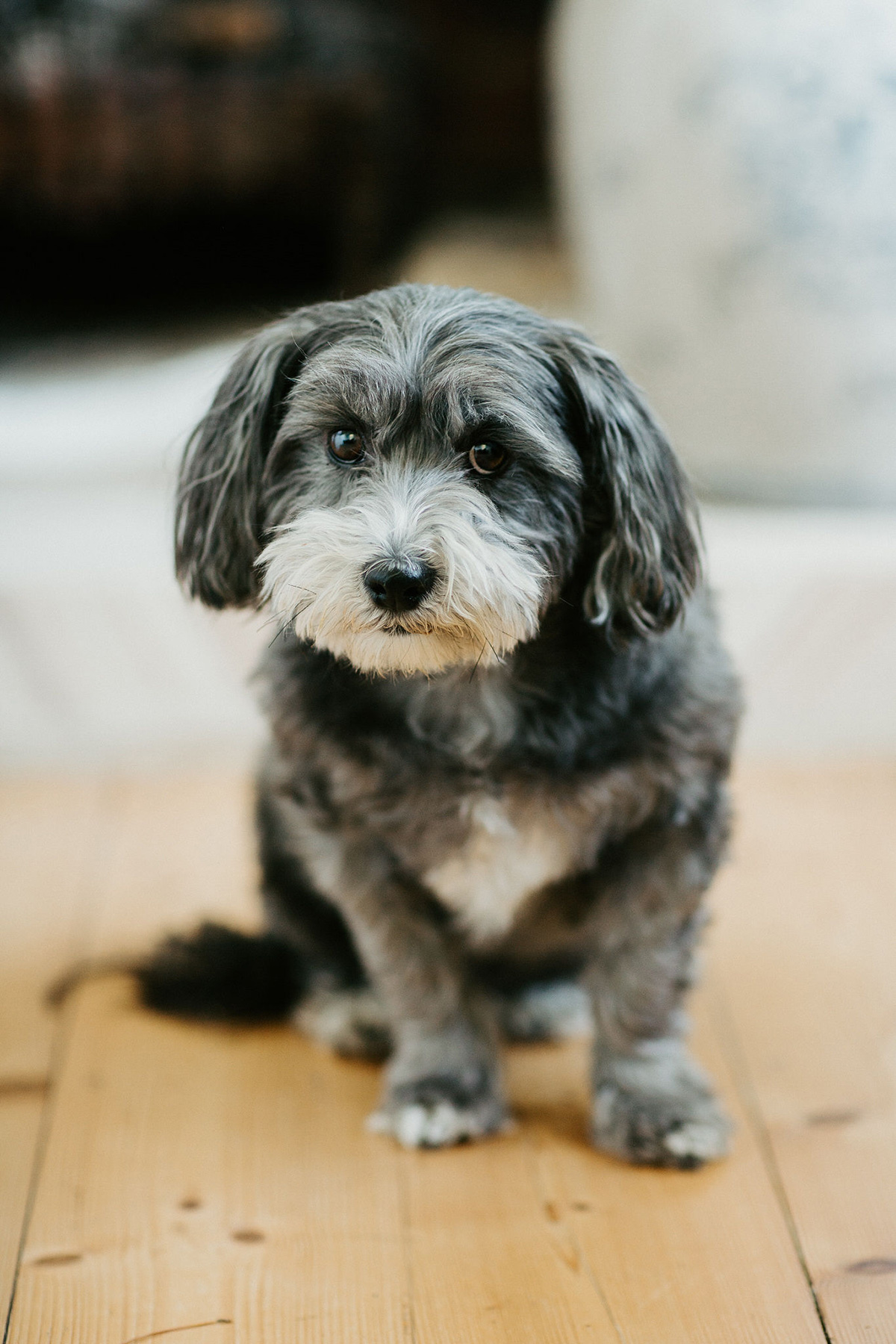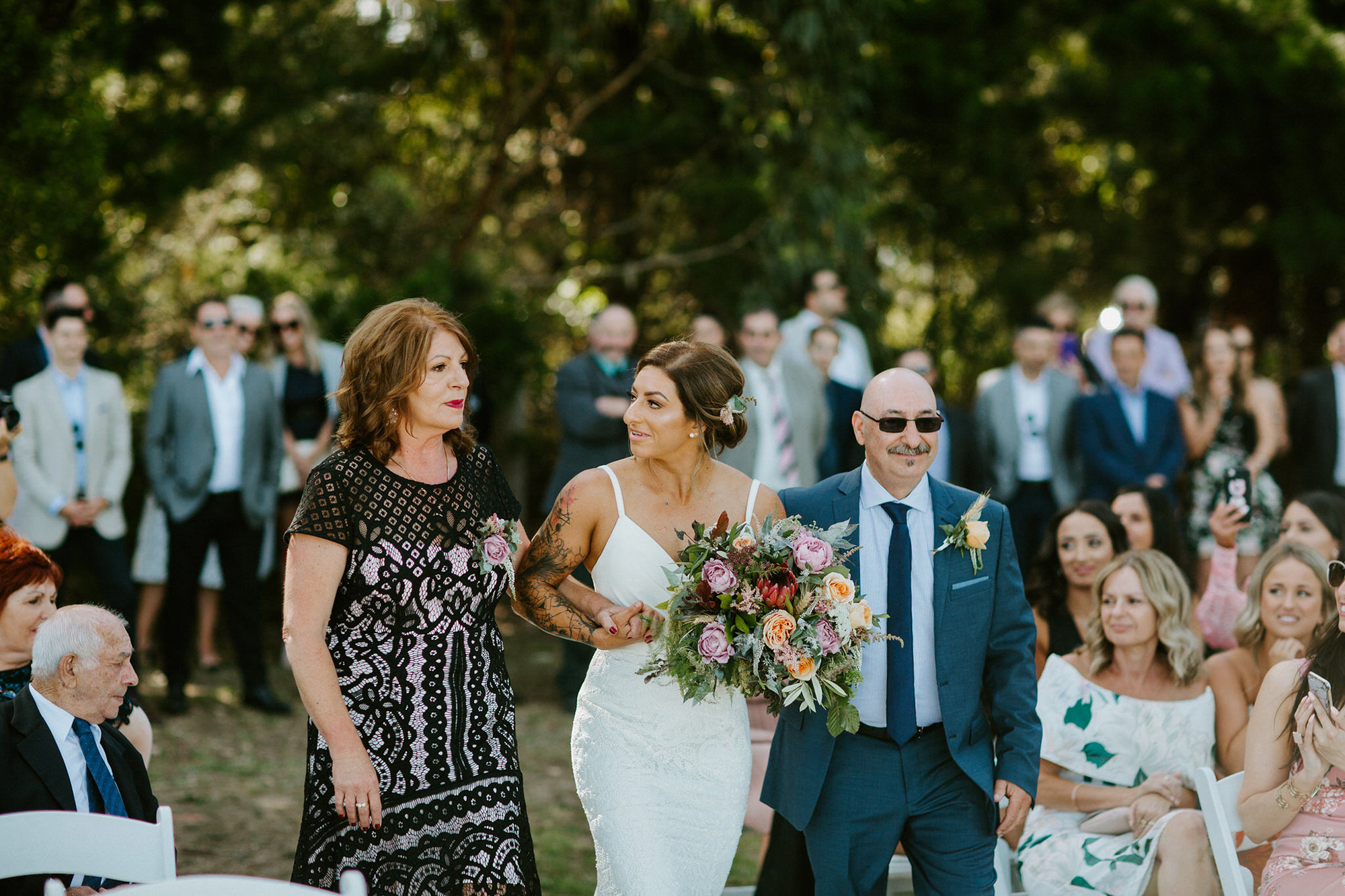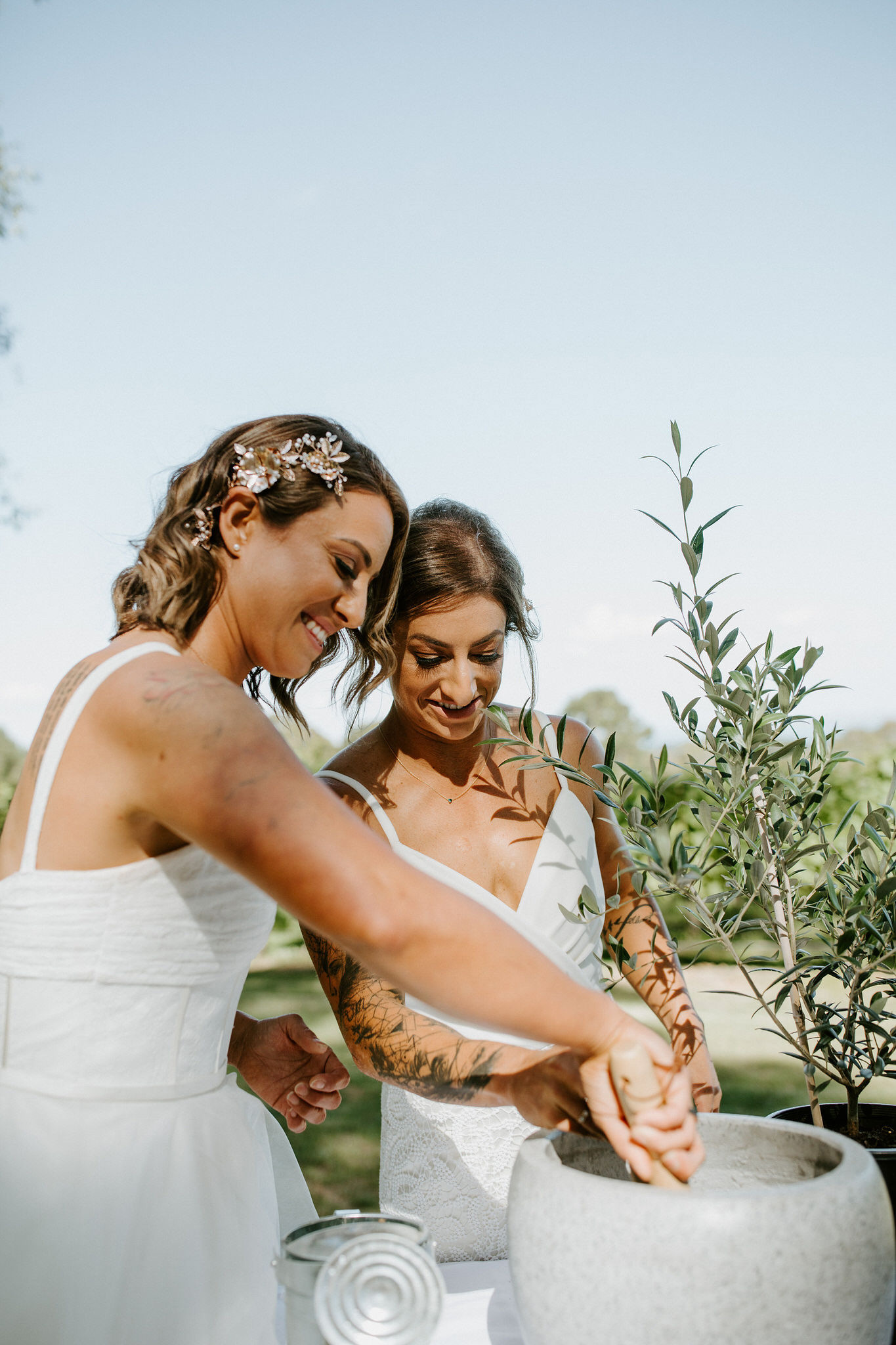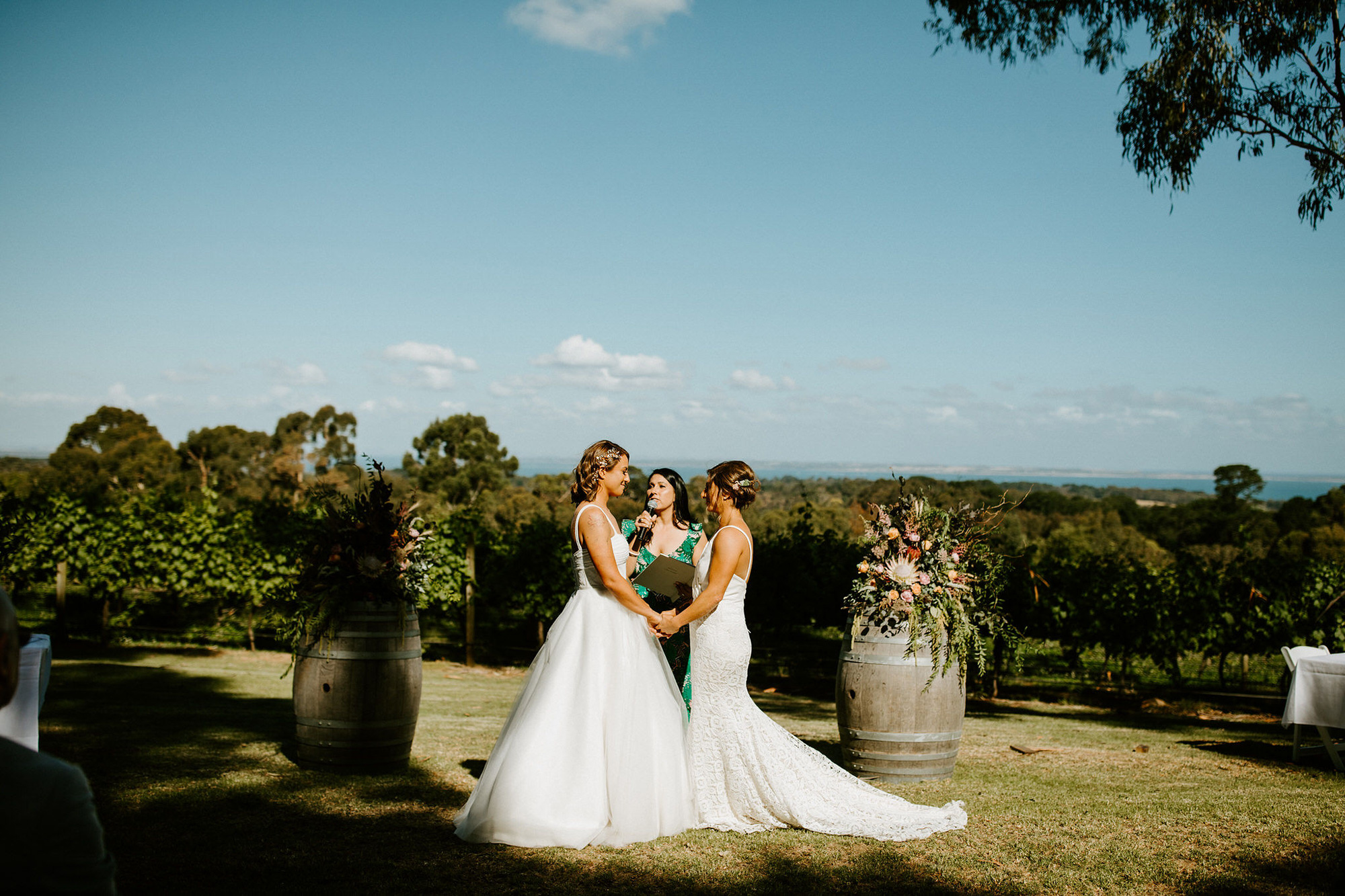 It was a beautiful day for a wedding.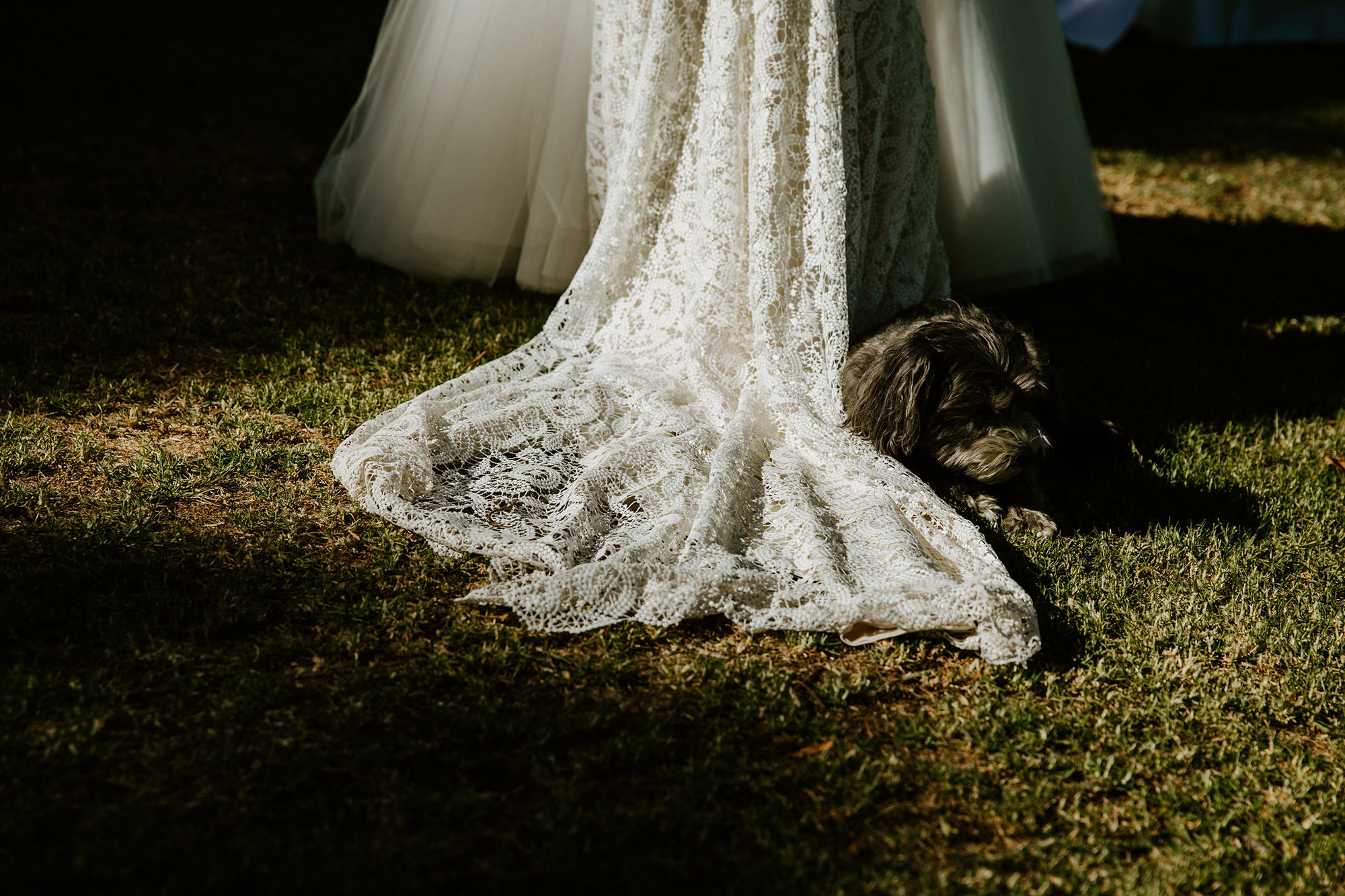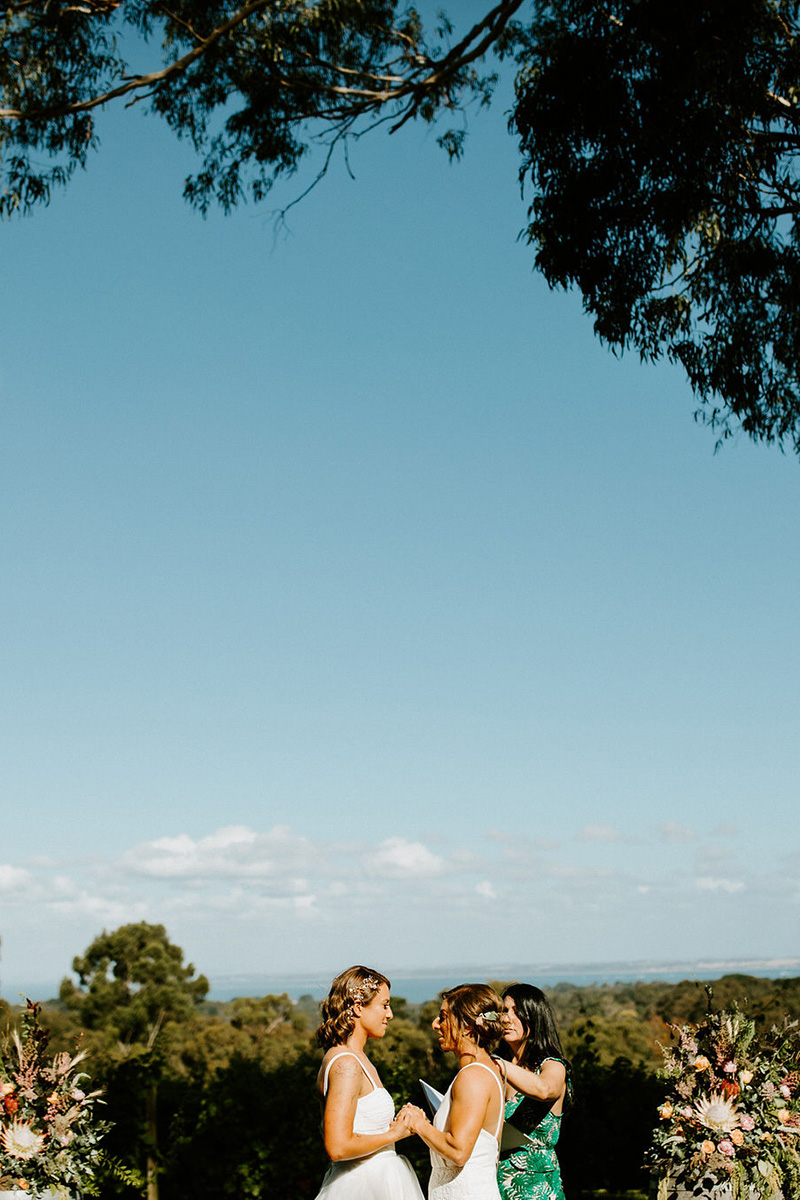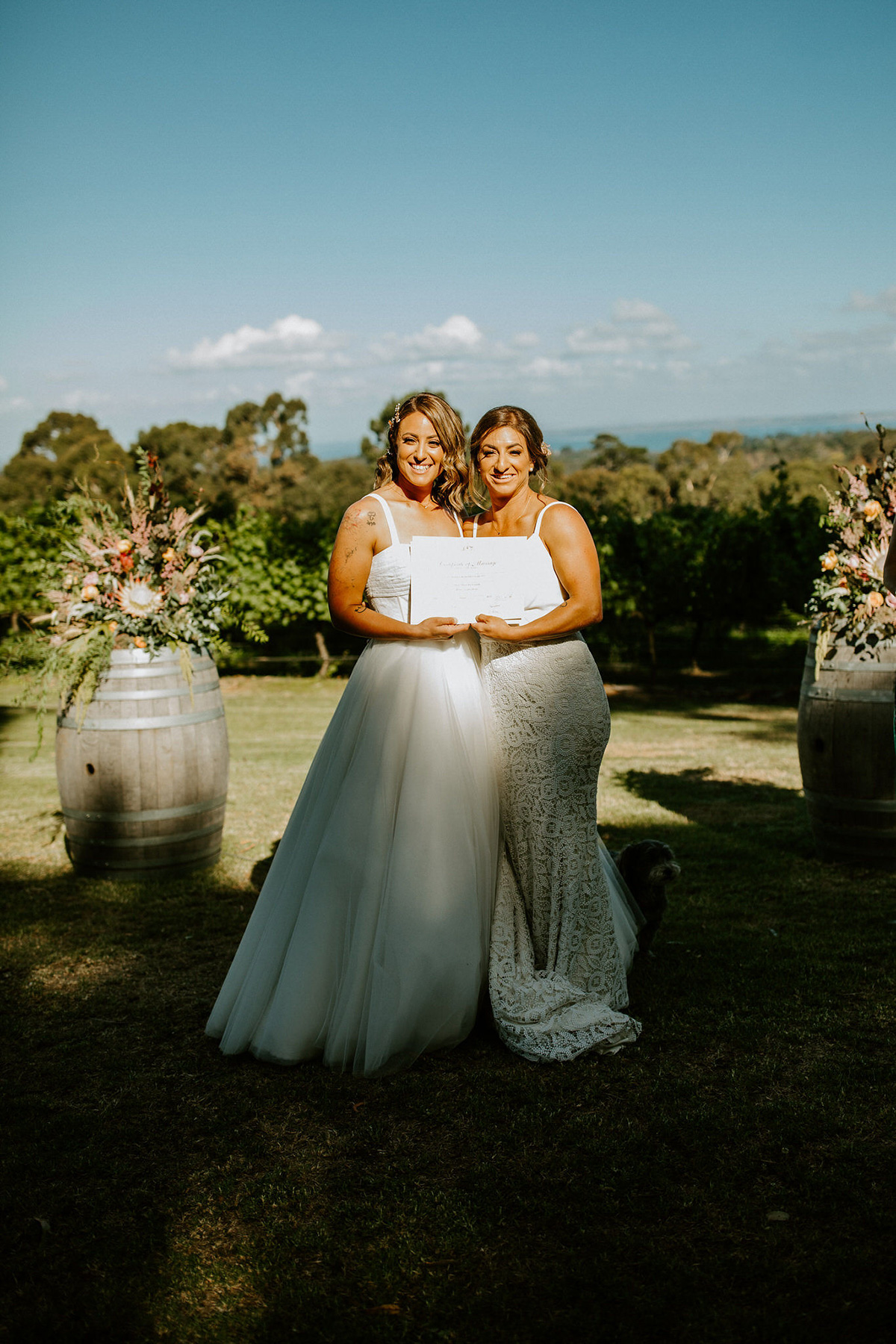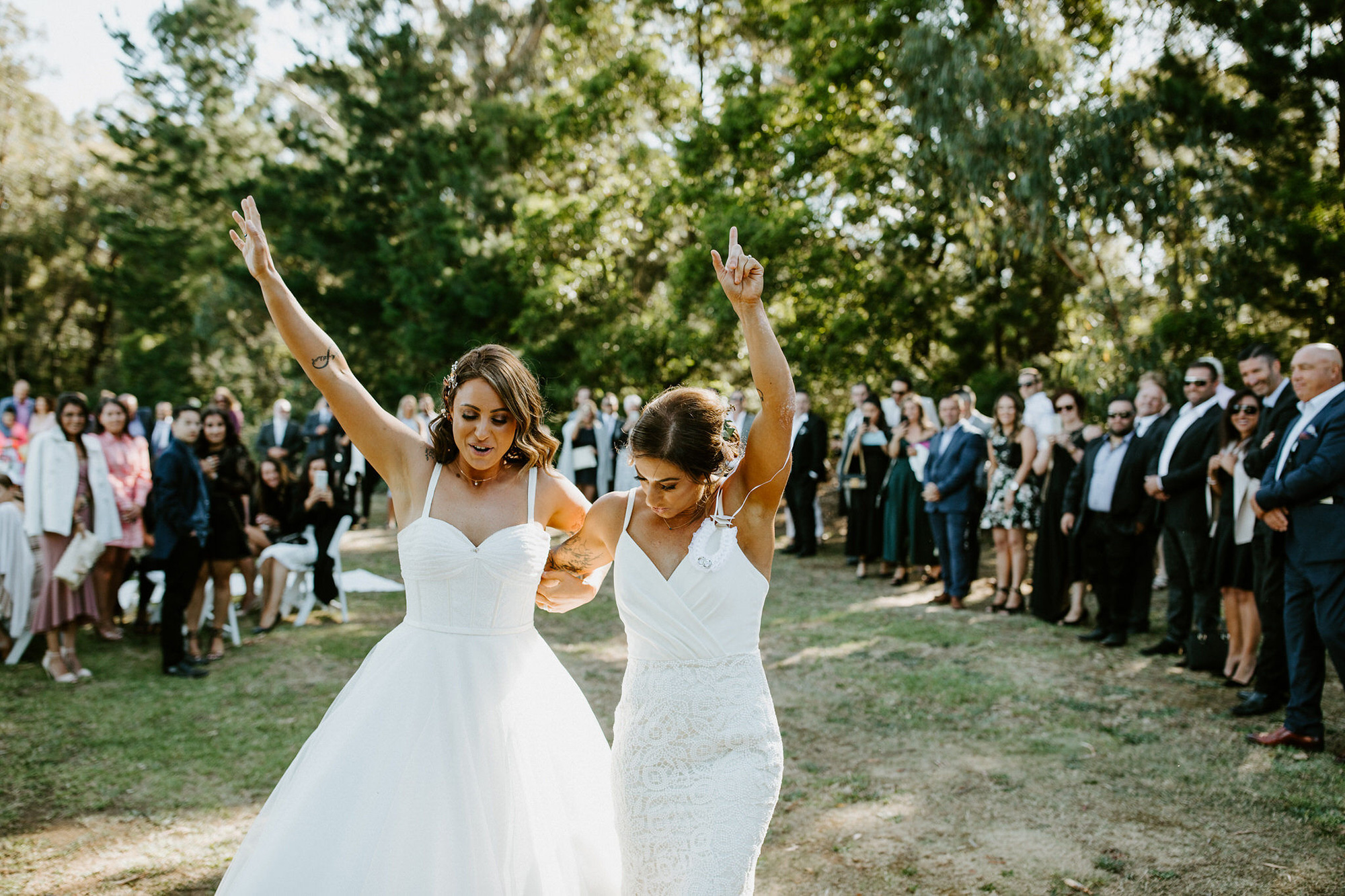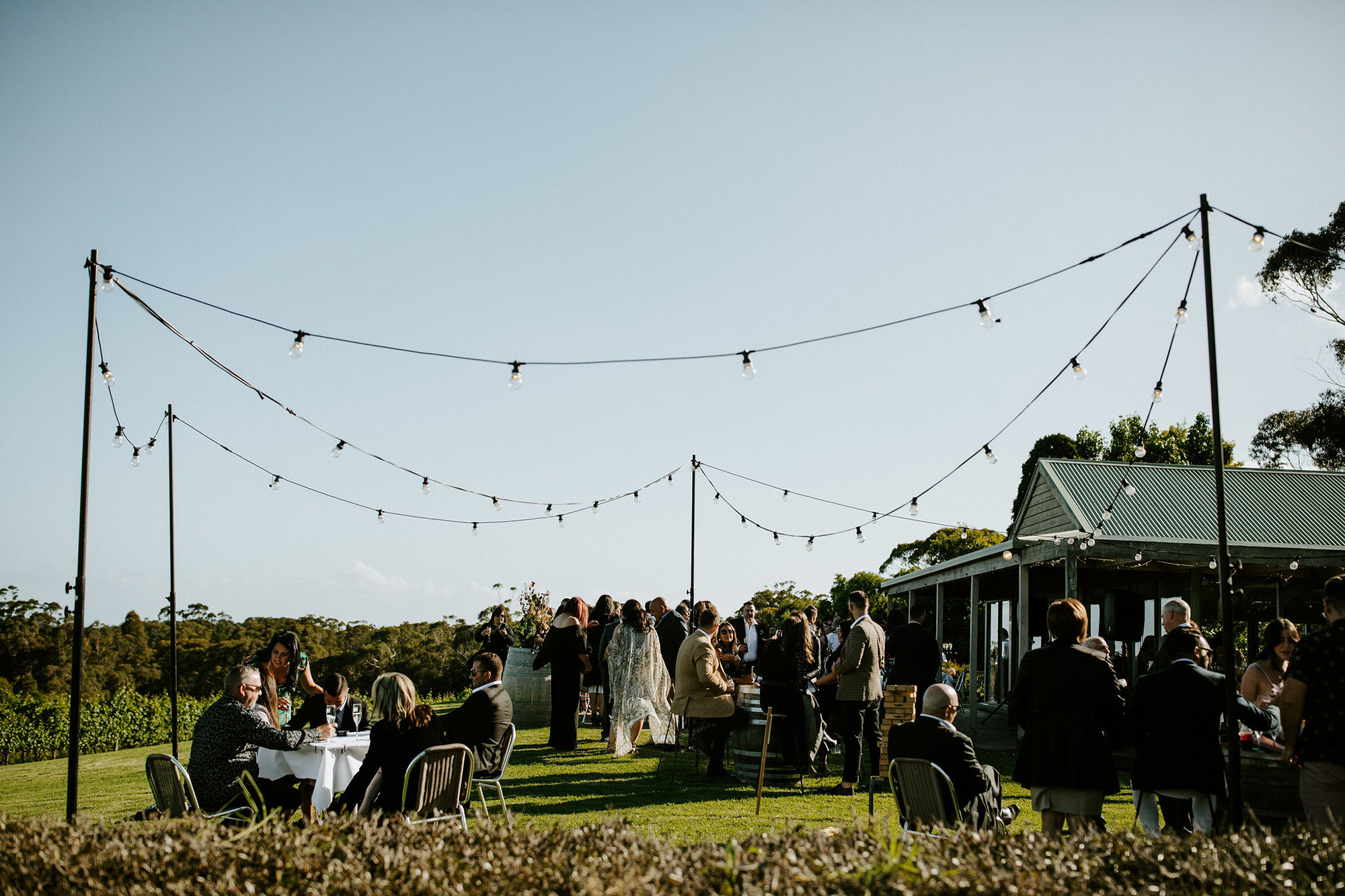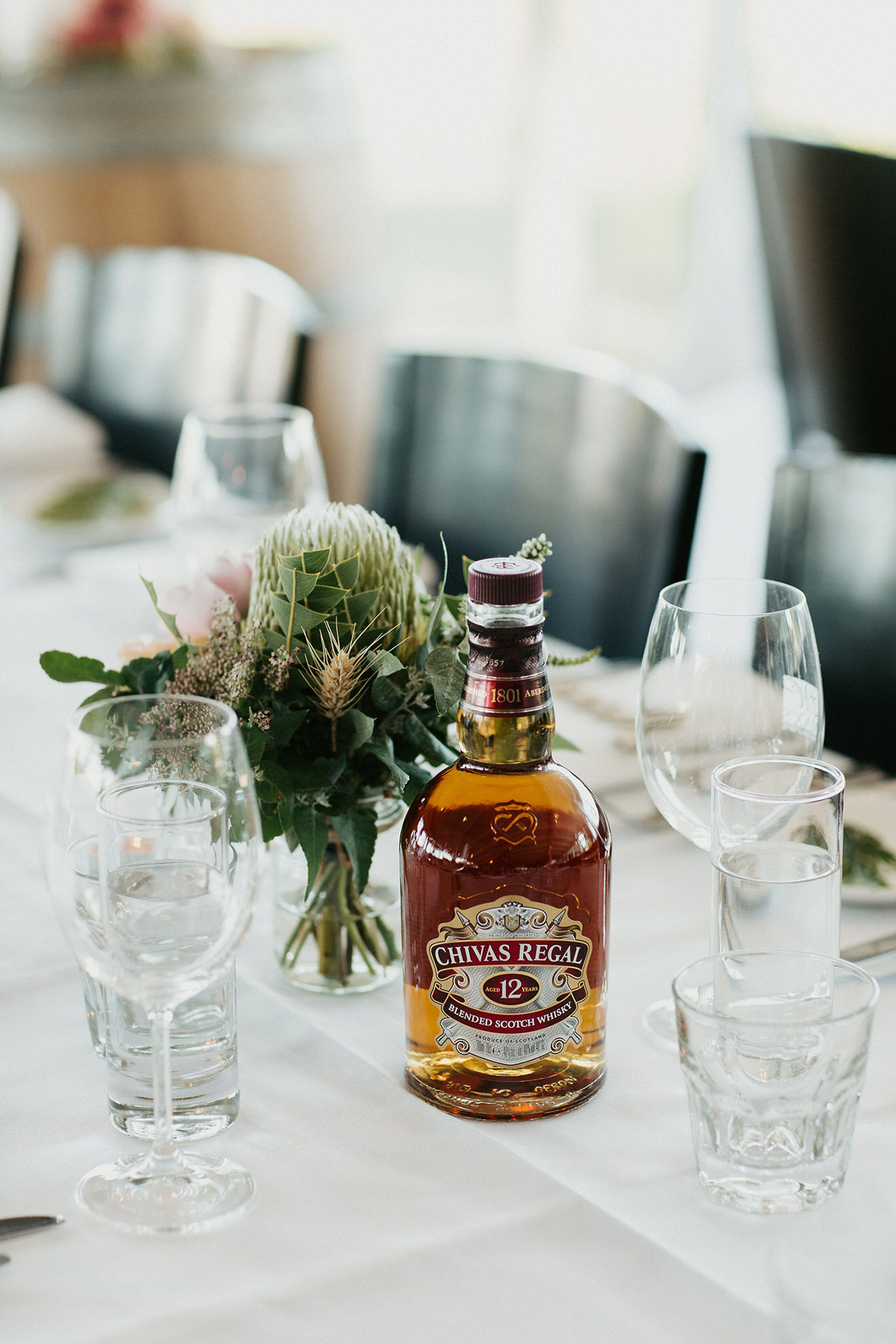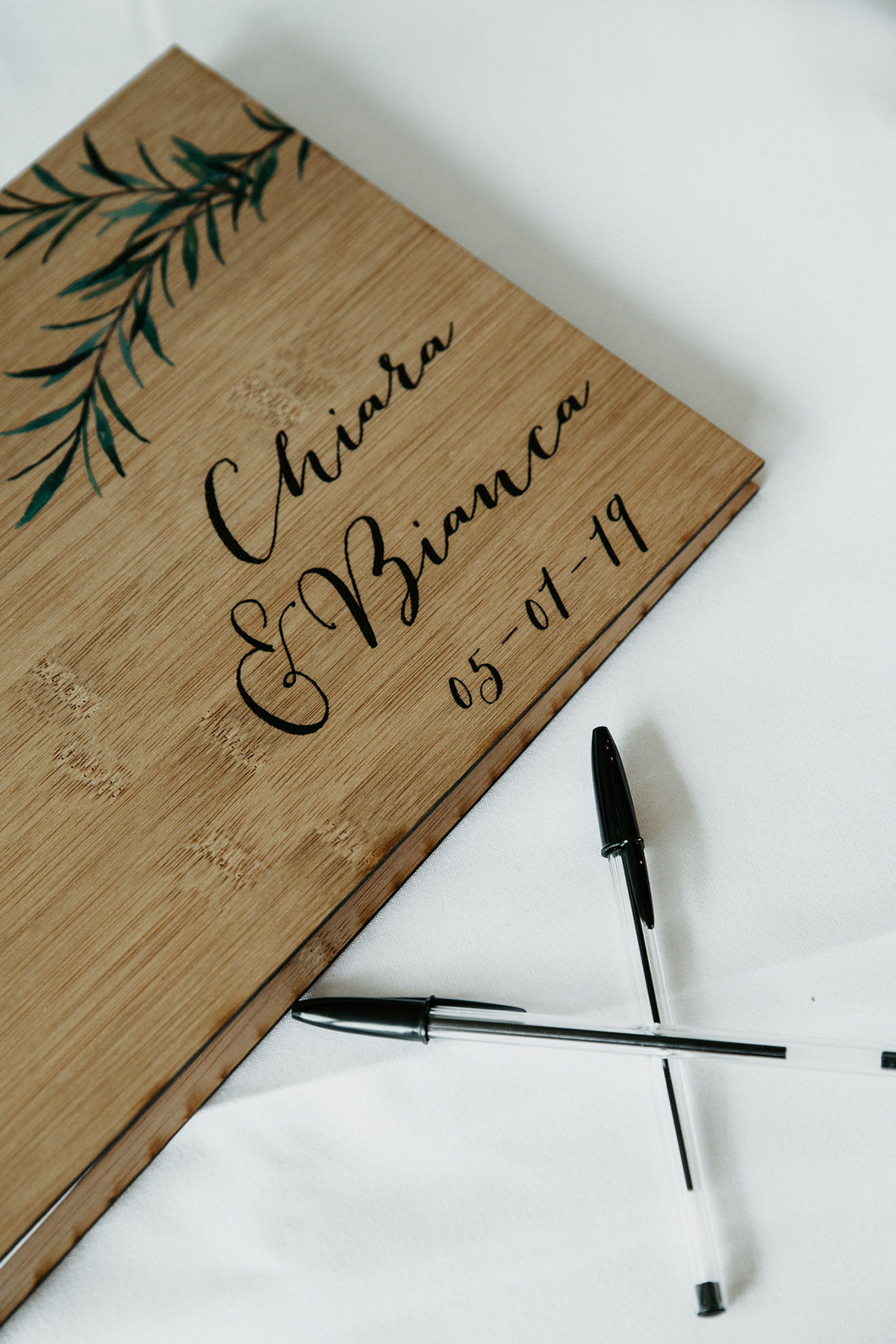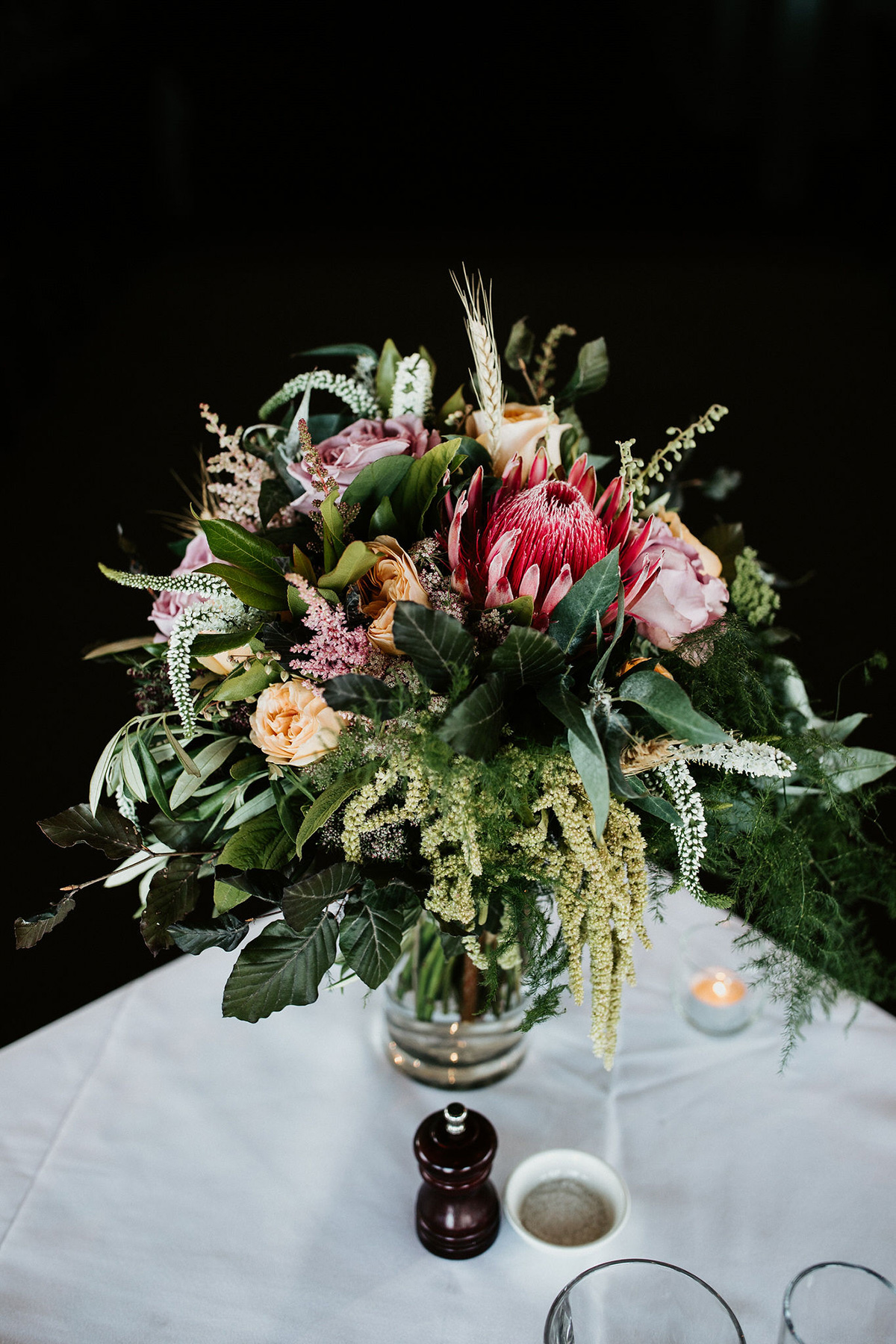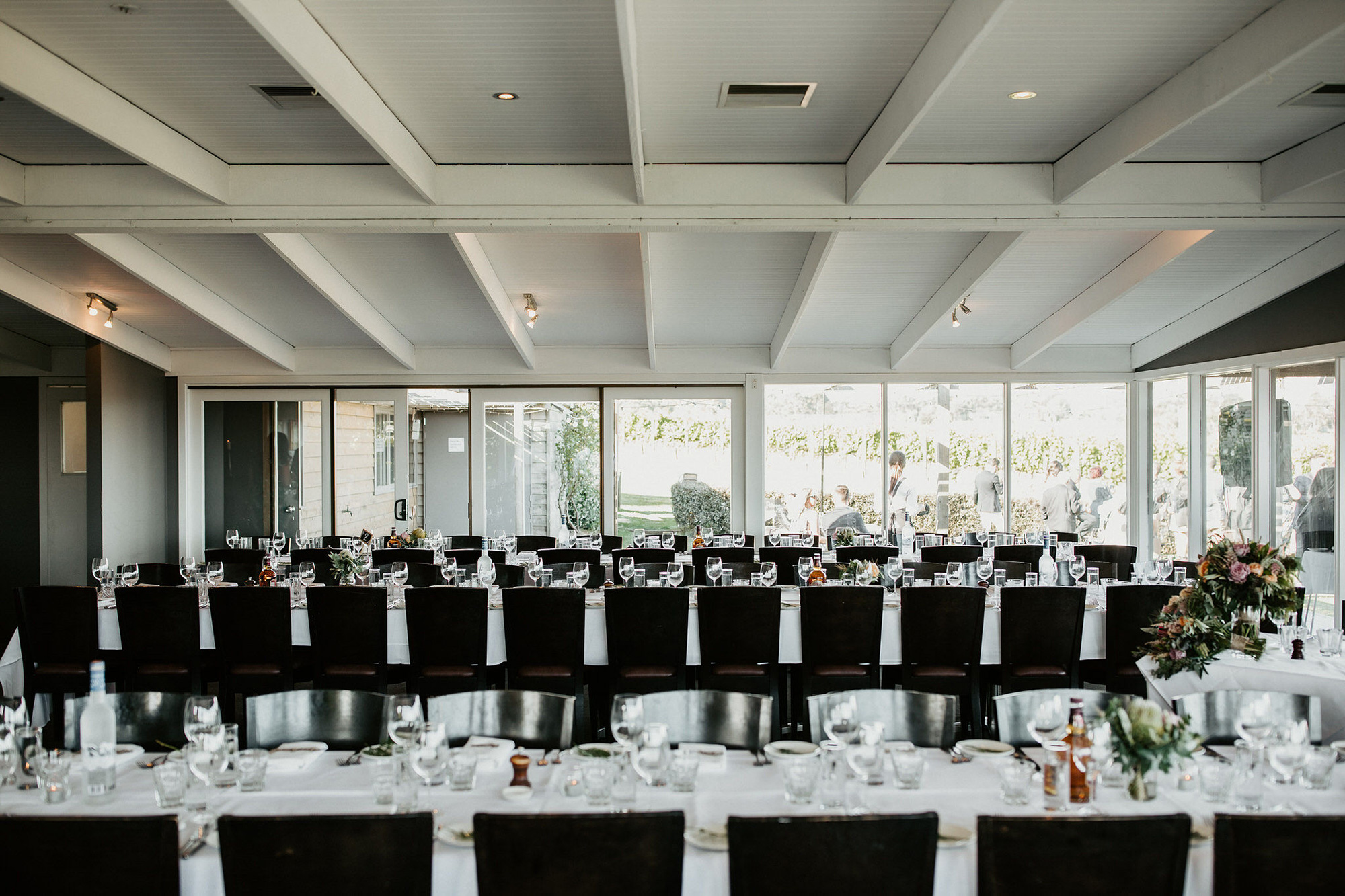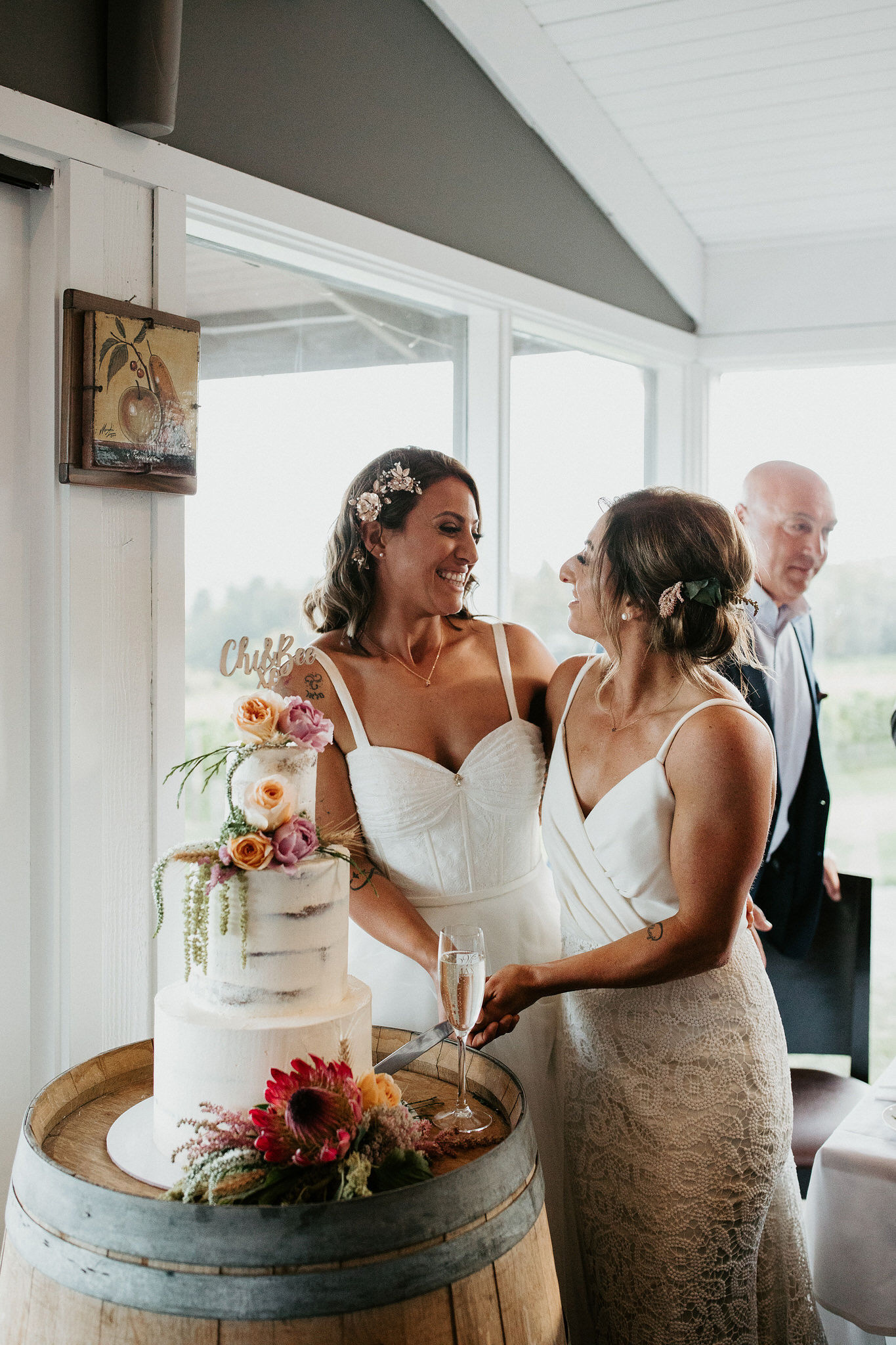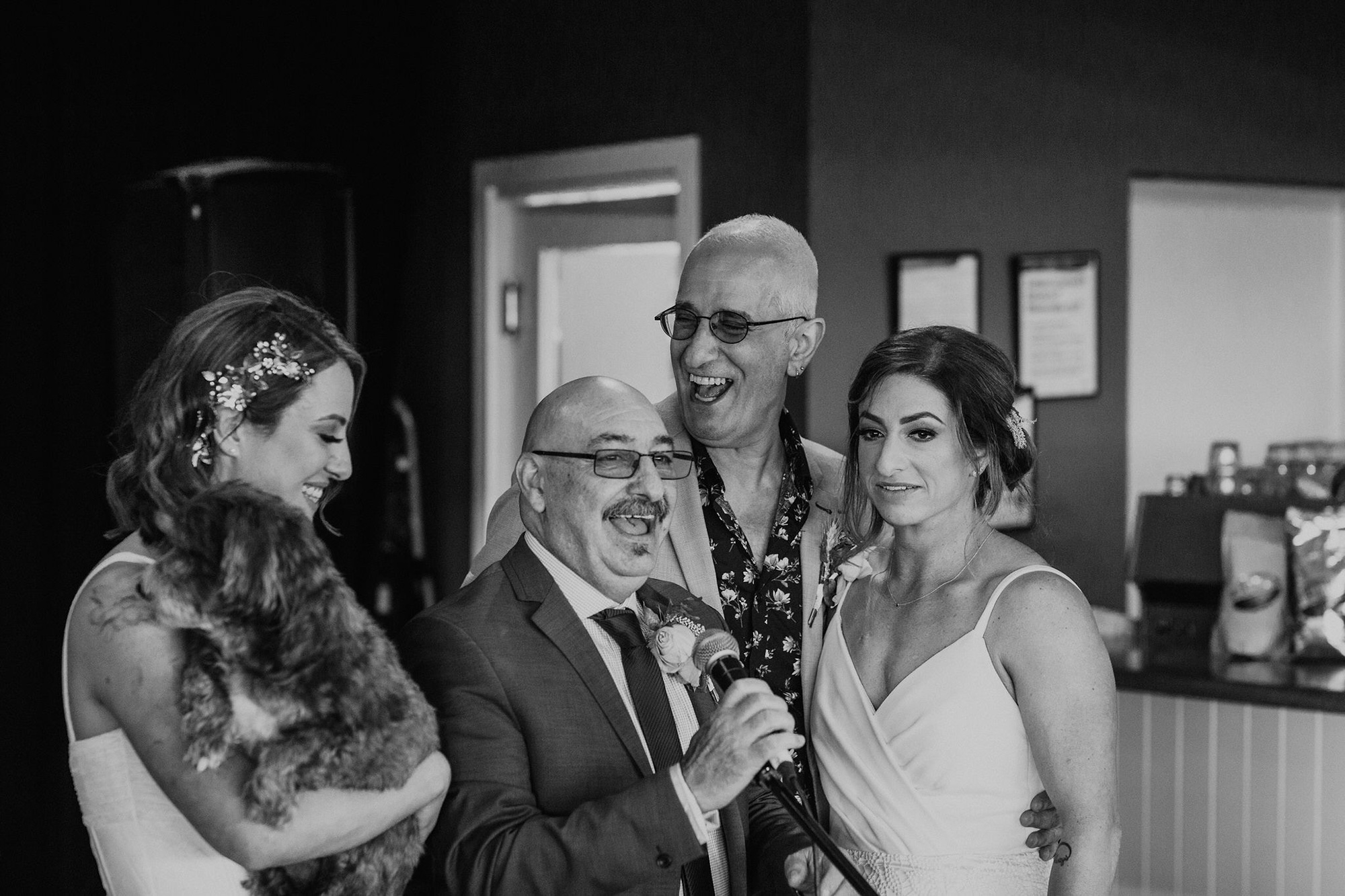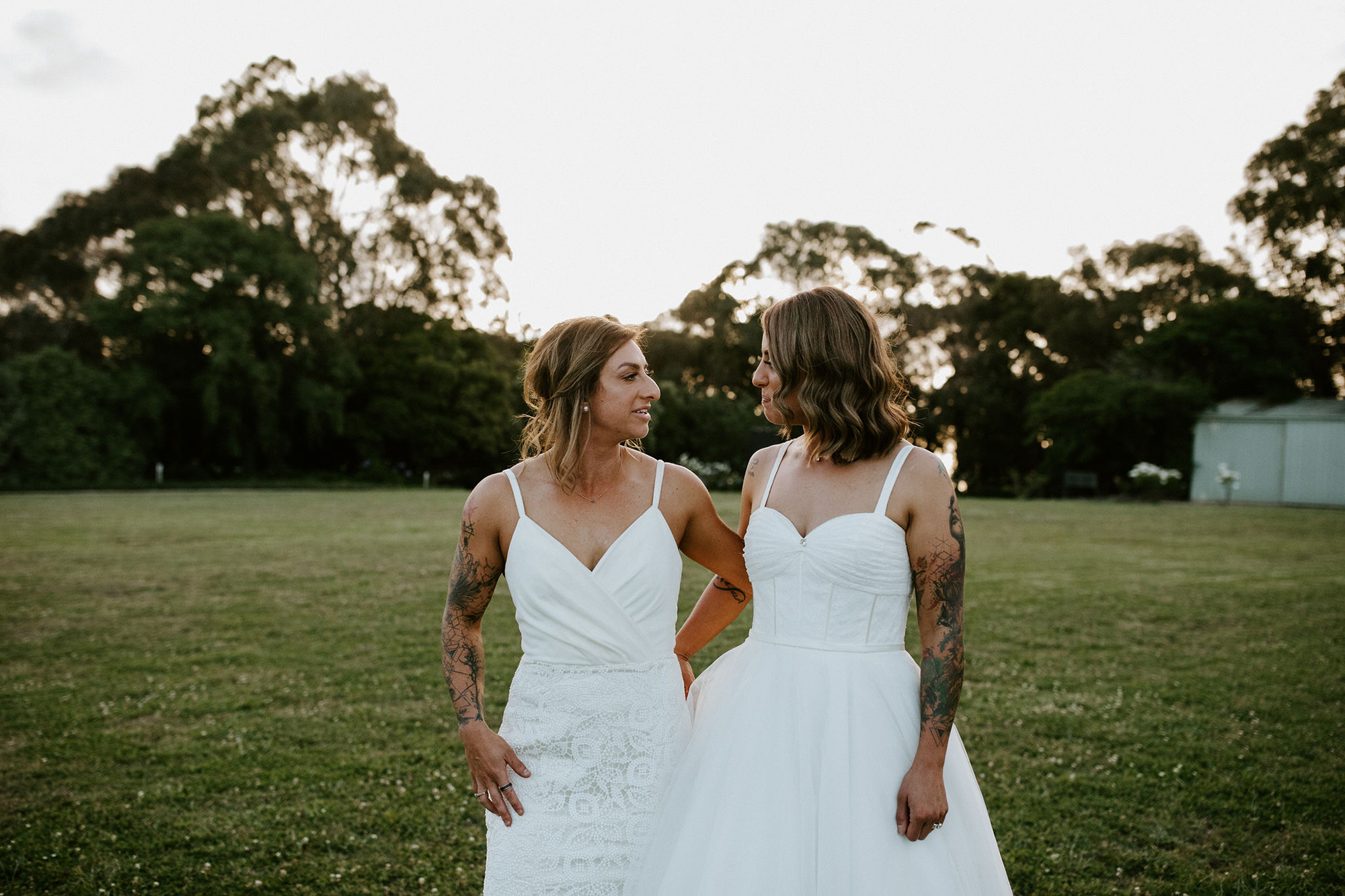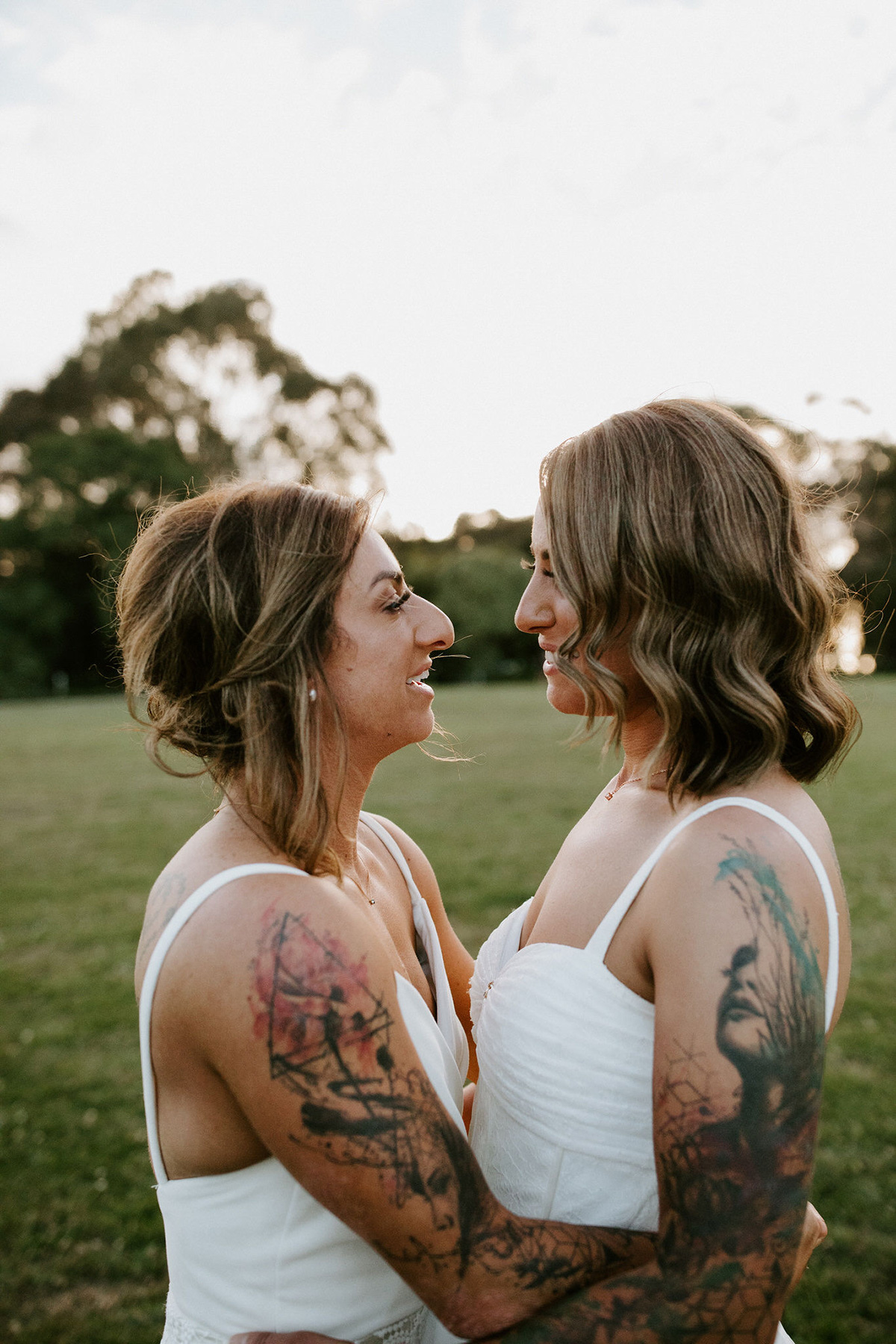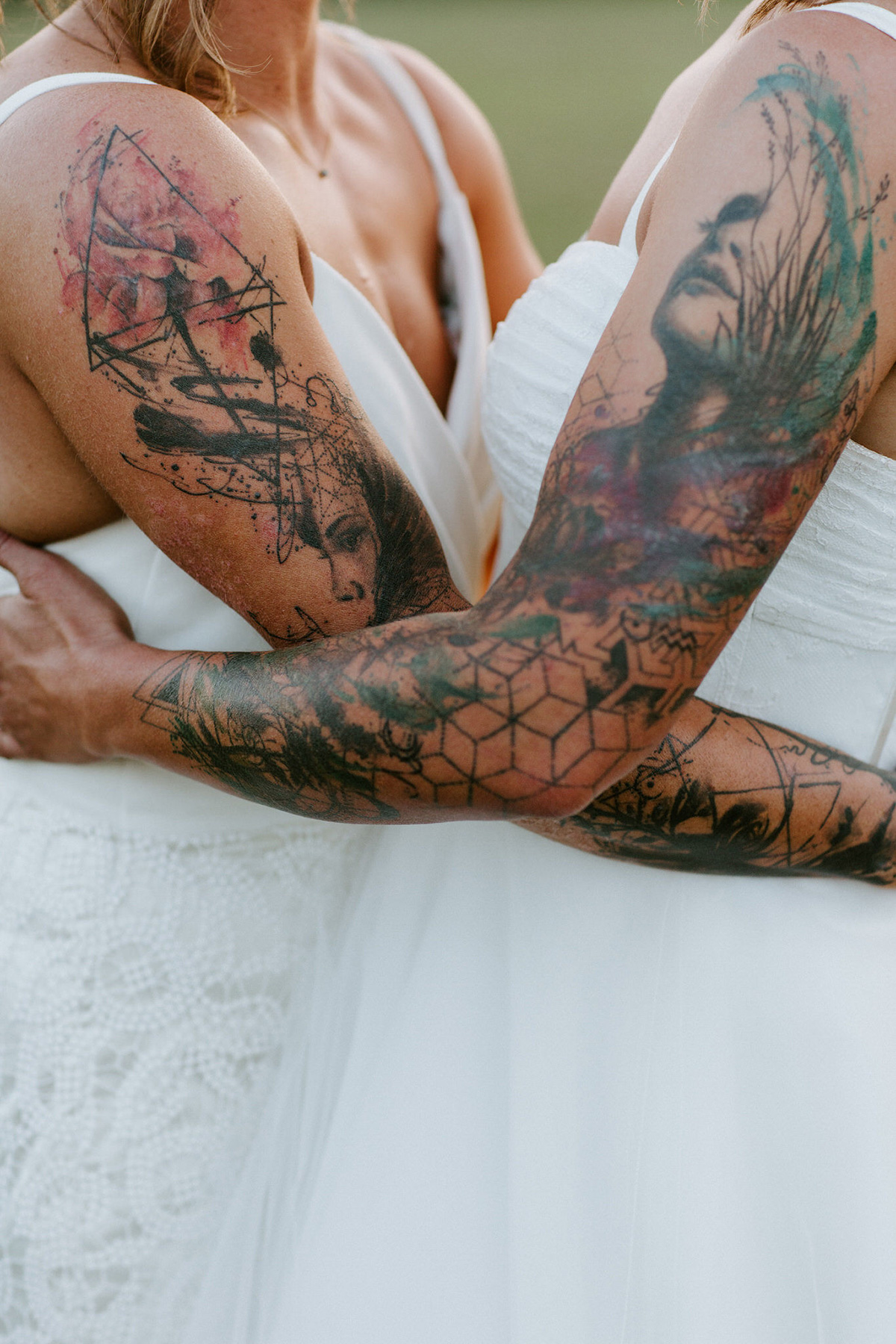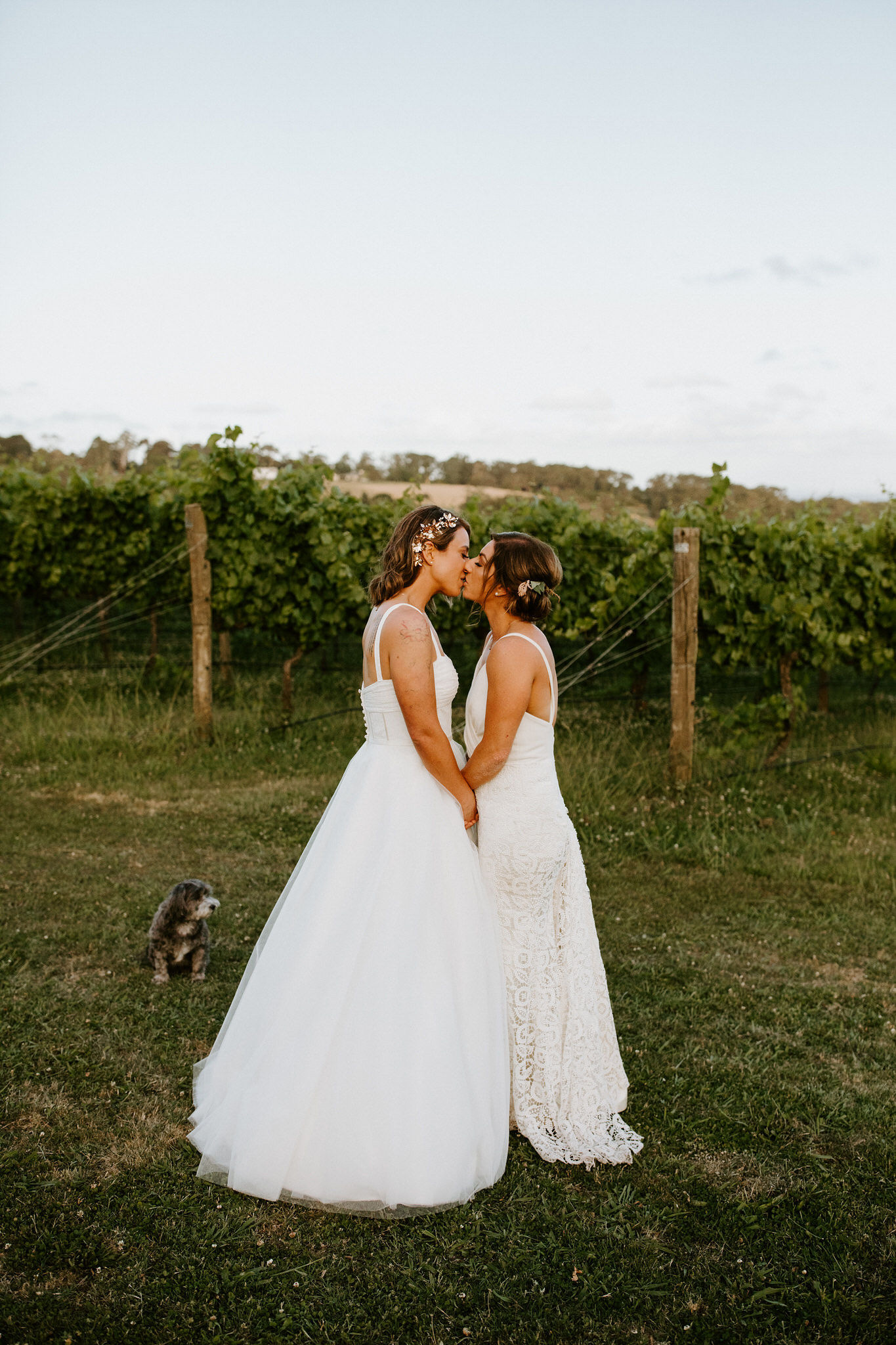 The couple honeymooned in Byron Bay.