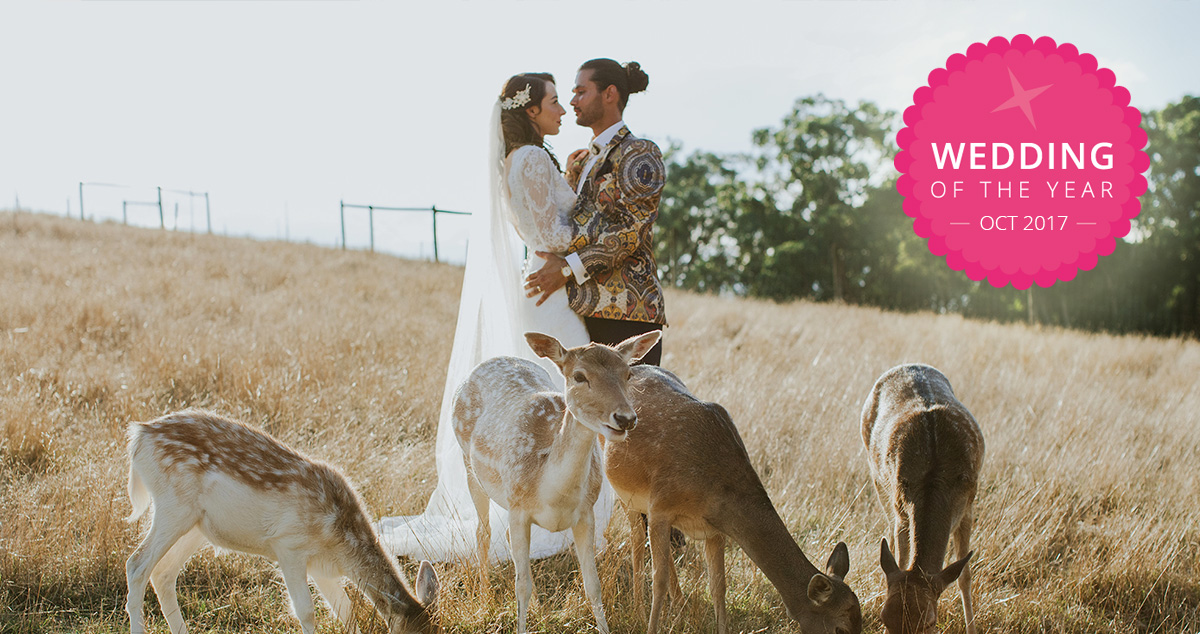 Congrats to Kelly and Damian who've been crowned our October Wedding of the Month winners! They are in the running for a luxe Thailand honeymoon with Melati Beach Resort & Spa.
Who says it's just the bride who has to bring a stellar fashion sense to their big day?
Damian Cathie definitely did not let down wife-to-be Kelly Byrne in the style stakes at their eclectic country wedding.
"It's fair to say that Damian is the most stylish groom I have ever laid eyes on," Kelly, 29, says.
"Despite wearing an incredibly beautiful imported French lace, couture-designed wedding gown – Damian's styling had many heads turning. His colourful silk jacket, Mickey Mouse watch and customised brooch summarises Damian's eclectic sense of fashion."
The bride was not to be outdone, however, discovering a gorgeous lace fabric at d'Italia and having it transformed into the dress of her dreams.
The fashion-forward Melbourne pair wed at Gum Gully Farm in Silvan on March 25, 2017 in front of 101 friends and family.
"The deer ran freely, beer poured quickly and the nooks and crannies in the venue were
packed with quaint features that we adored," Kelly says of the country venue.
Kelly and Damian, 28, wed in the chapel at the venue.
"We paid tribute to our heritage with a reading spoken in Gaelic and a shell trade to acknowledge Muyua Island, Damian's grandmother's native land," Kelly says.
"The reception was, as always, over before we knew it. However, we took time to sit and reflect together as the newly announced Mr and Mrs Cathie.
"We were so proud that we had achieved a wedding that we had hoped for, but more importantly we were proud to be sitting side by side as husband and wife surrounded by our loved ones."
Photos courtesy of Kerryn Lee Photography.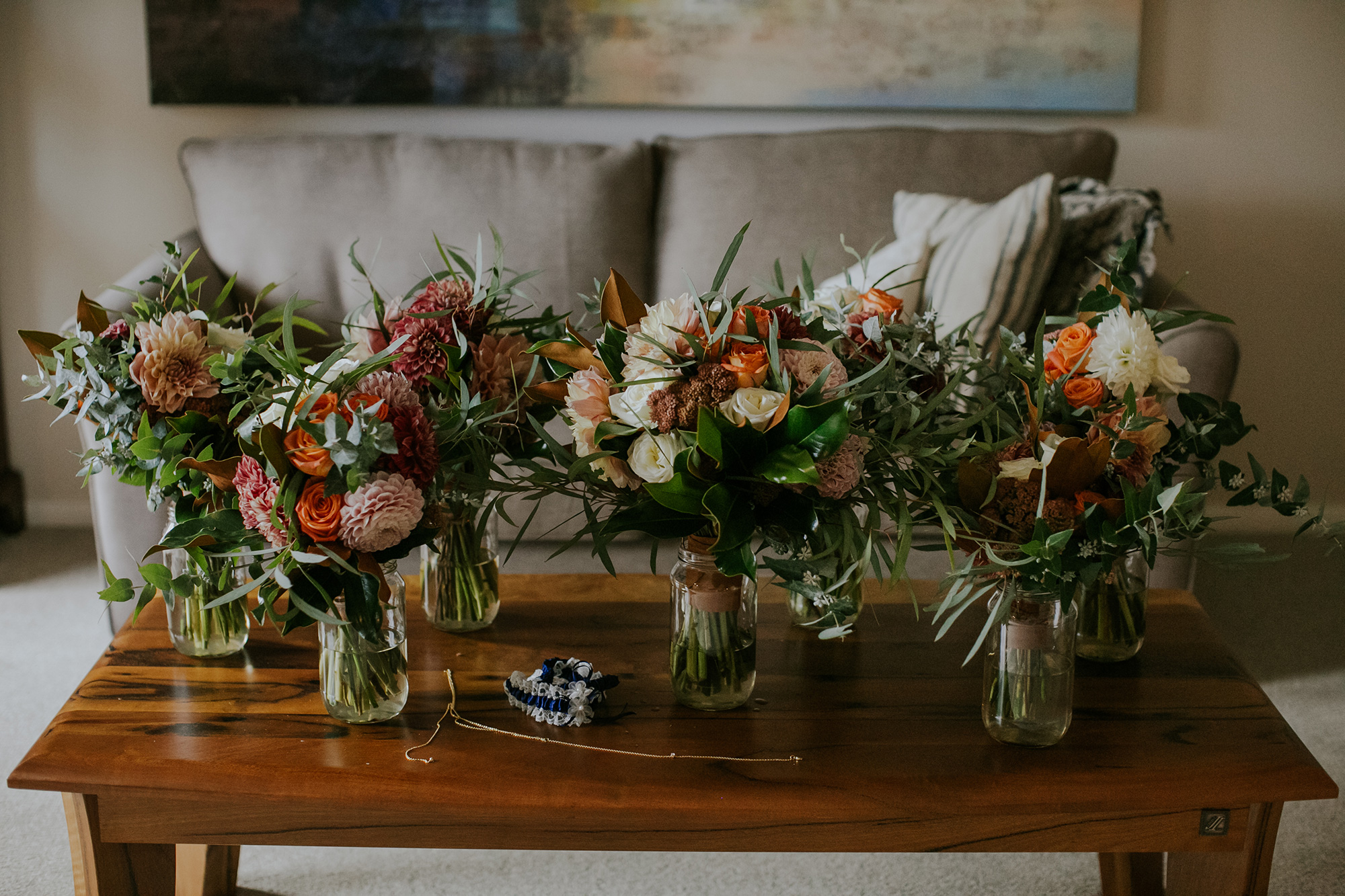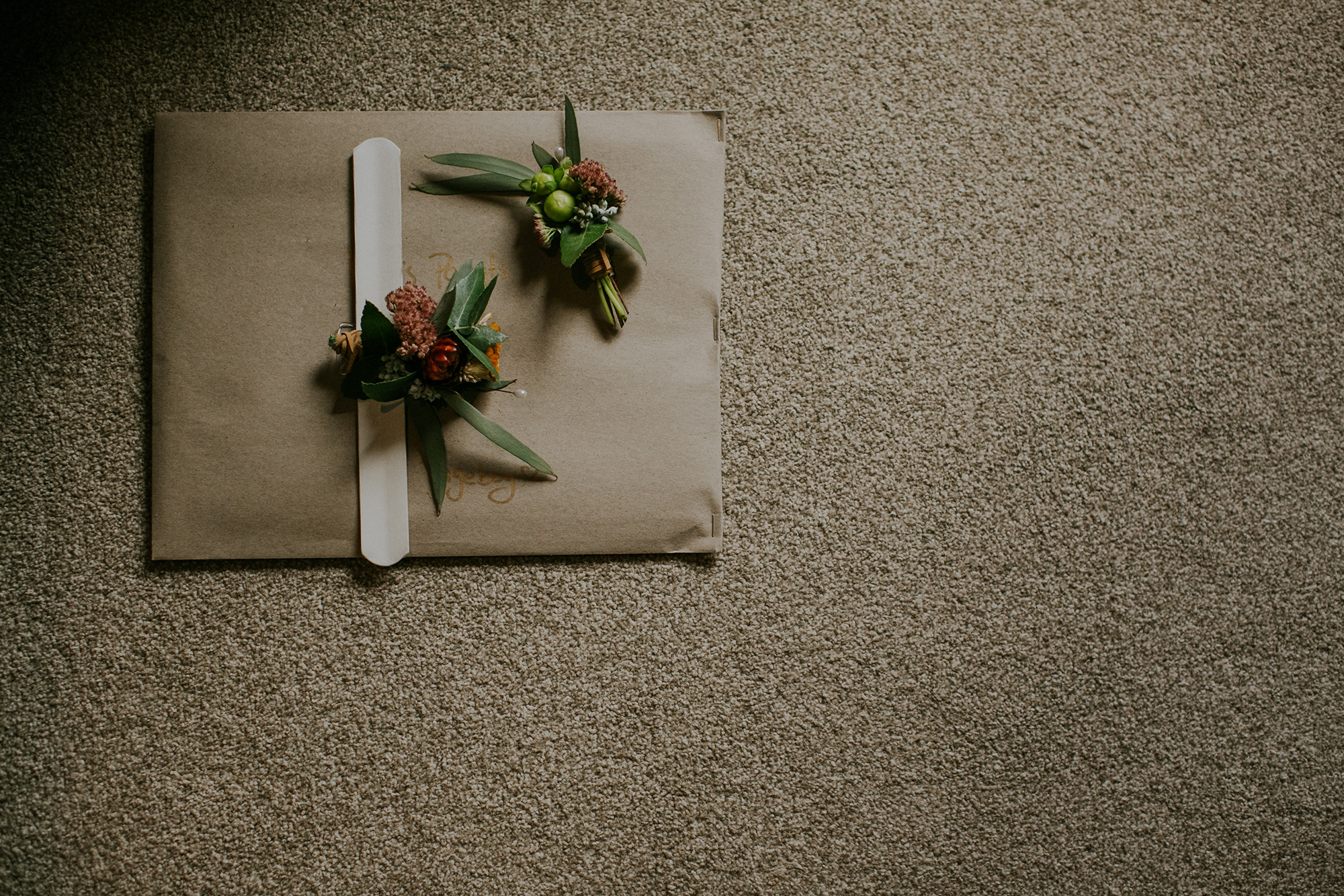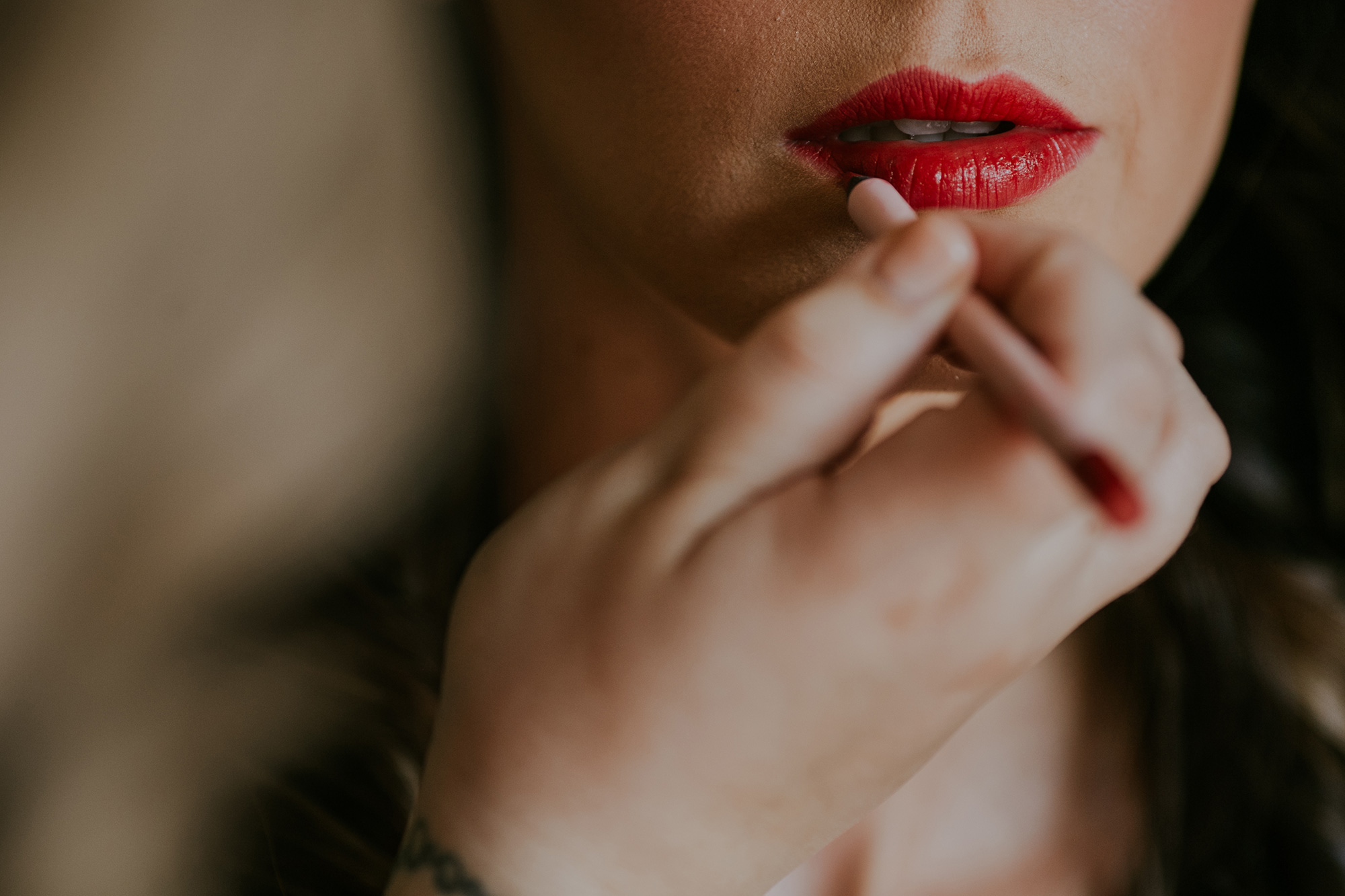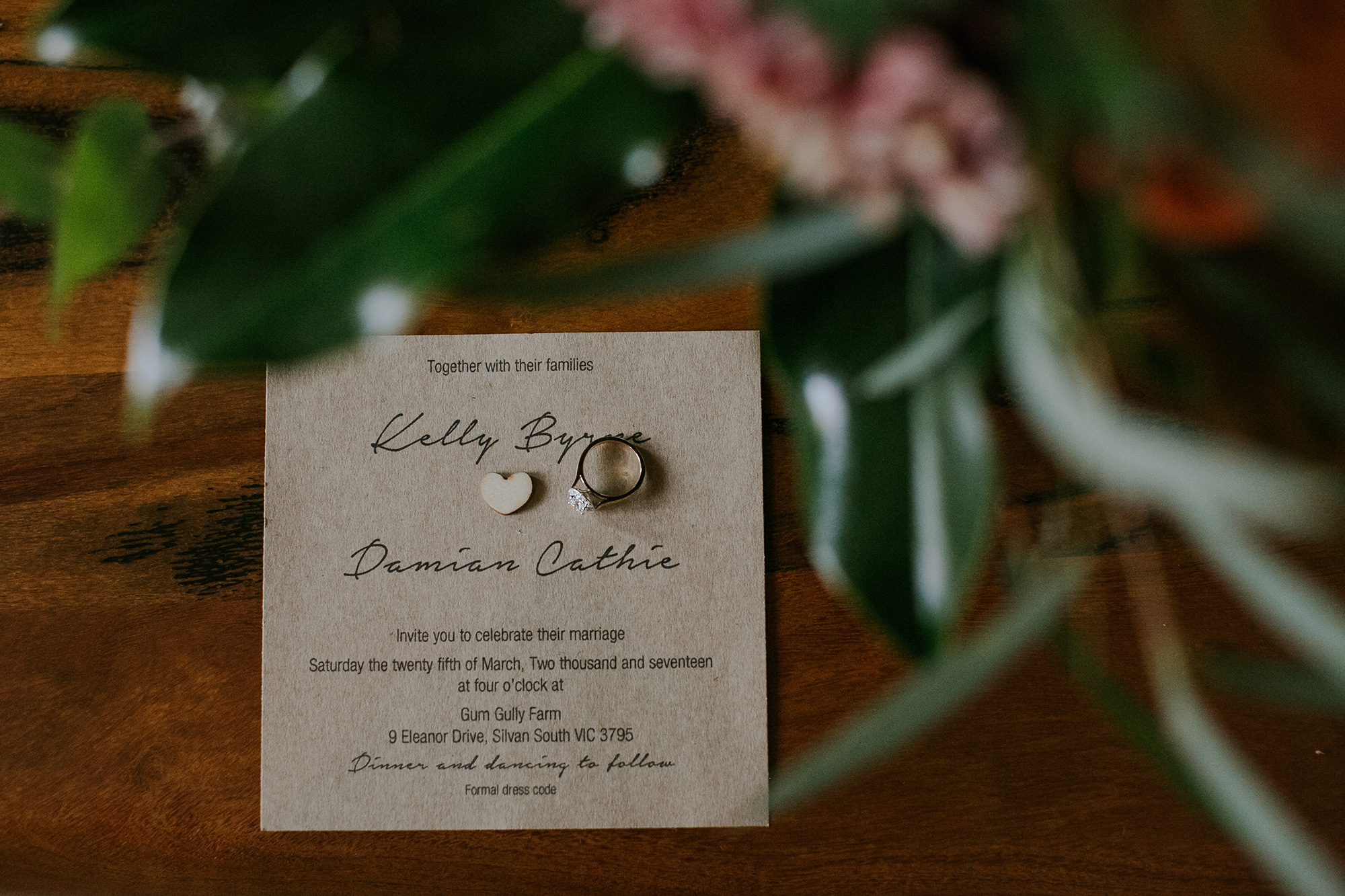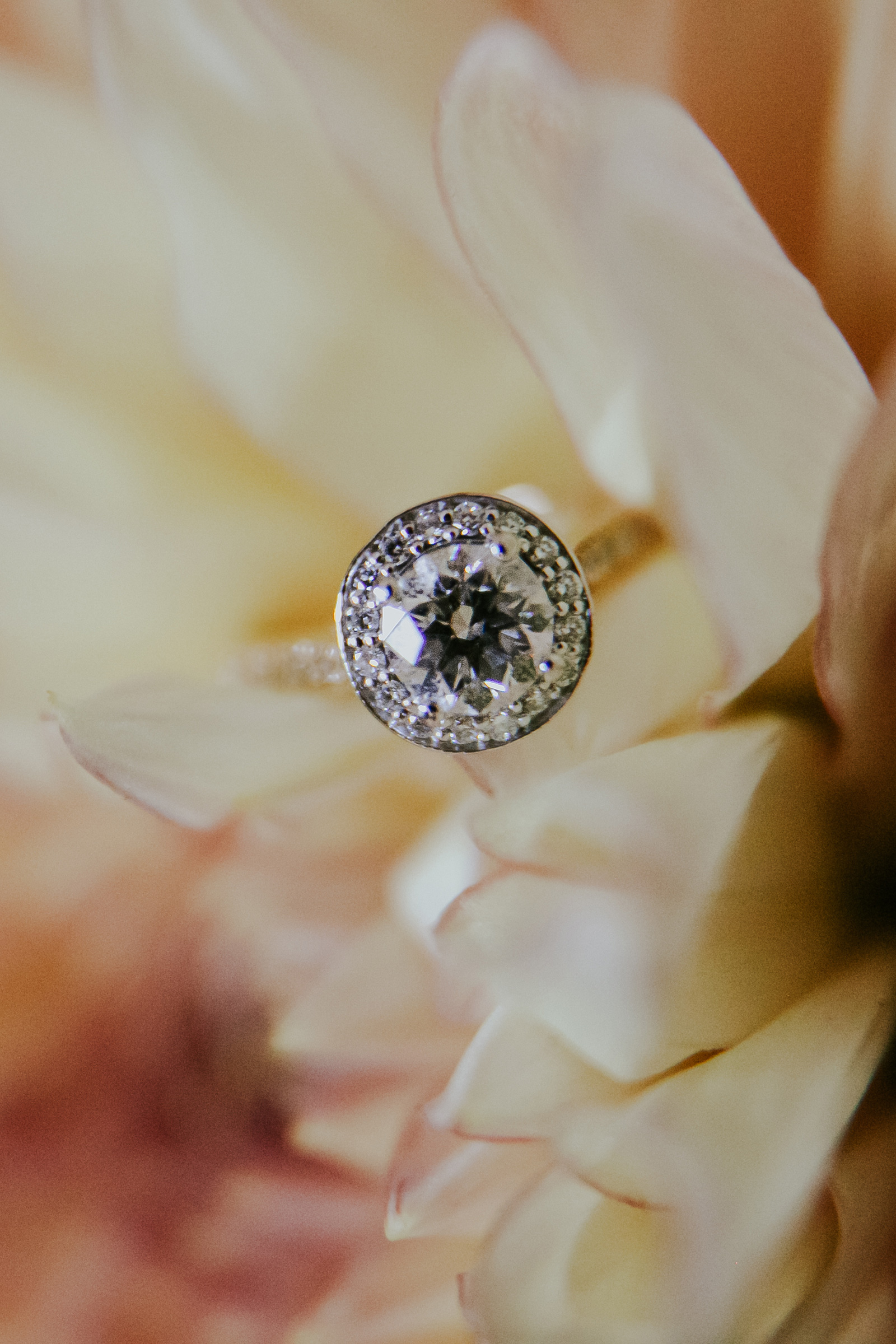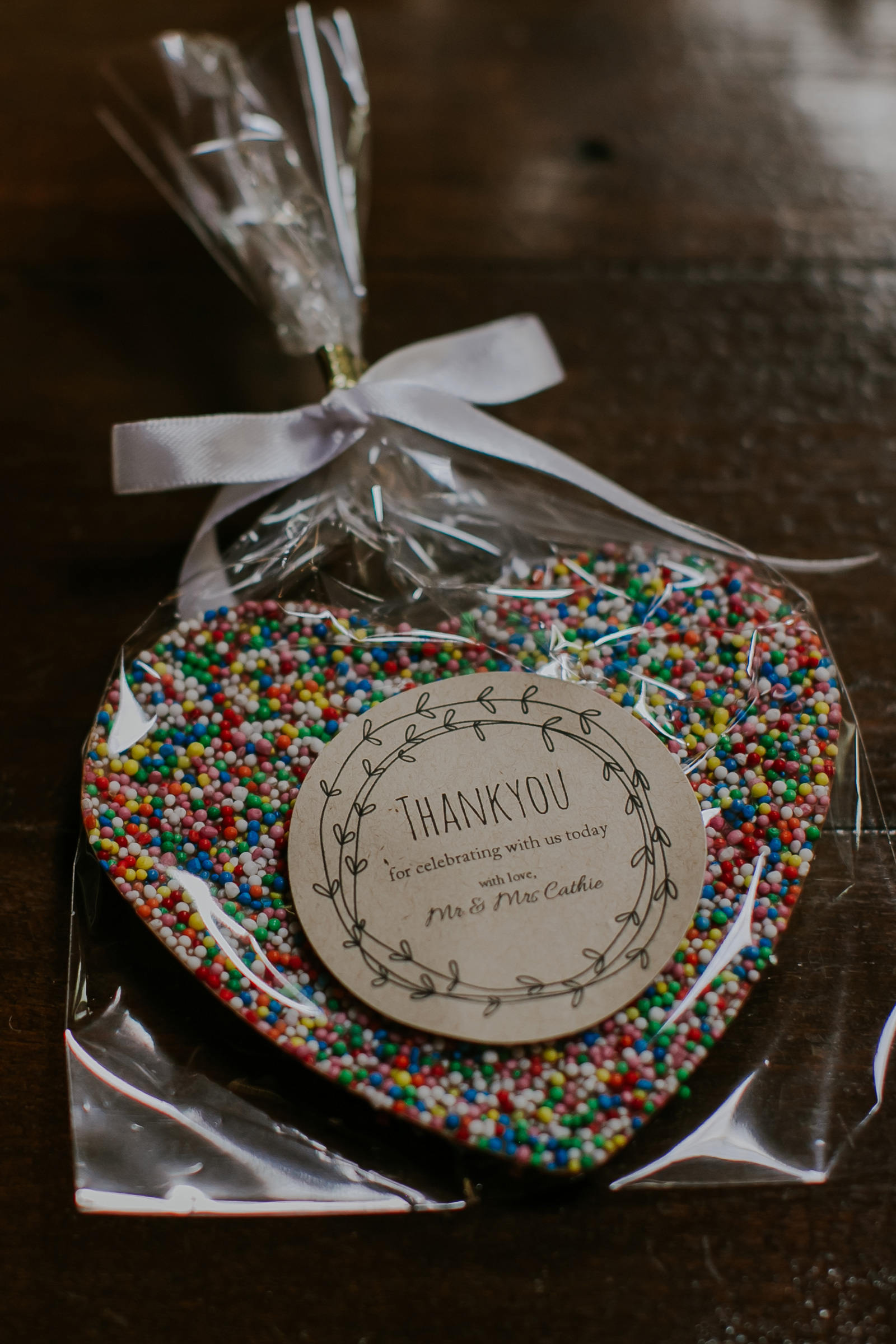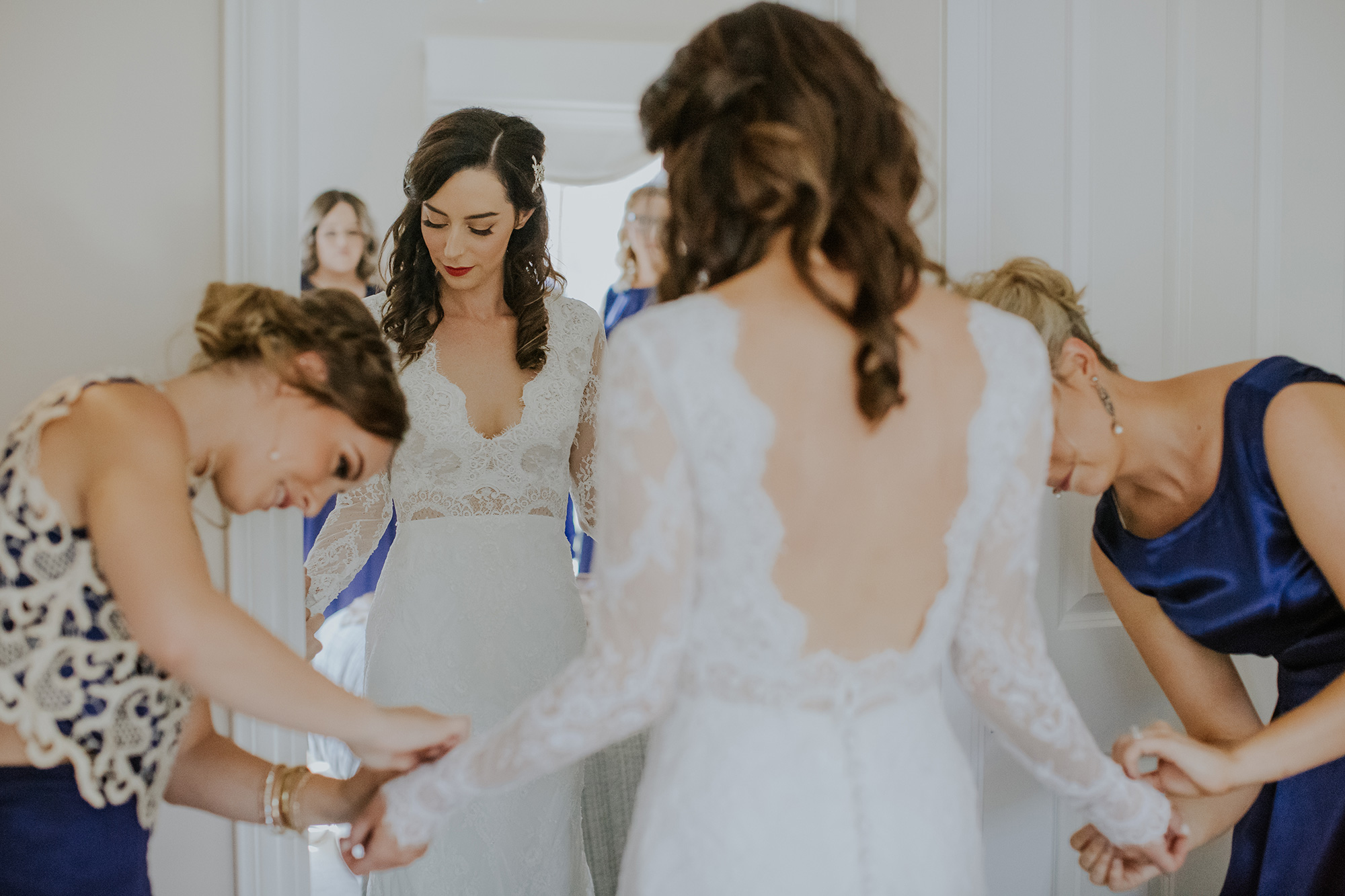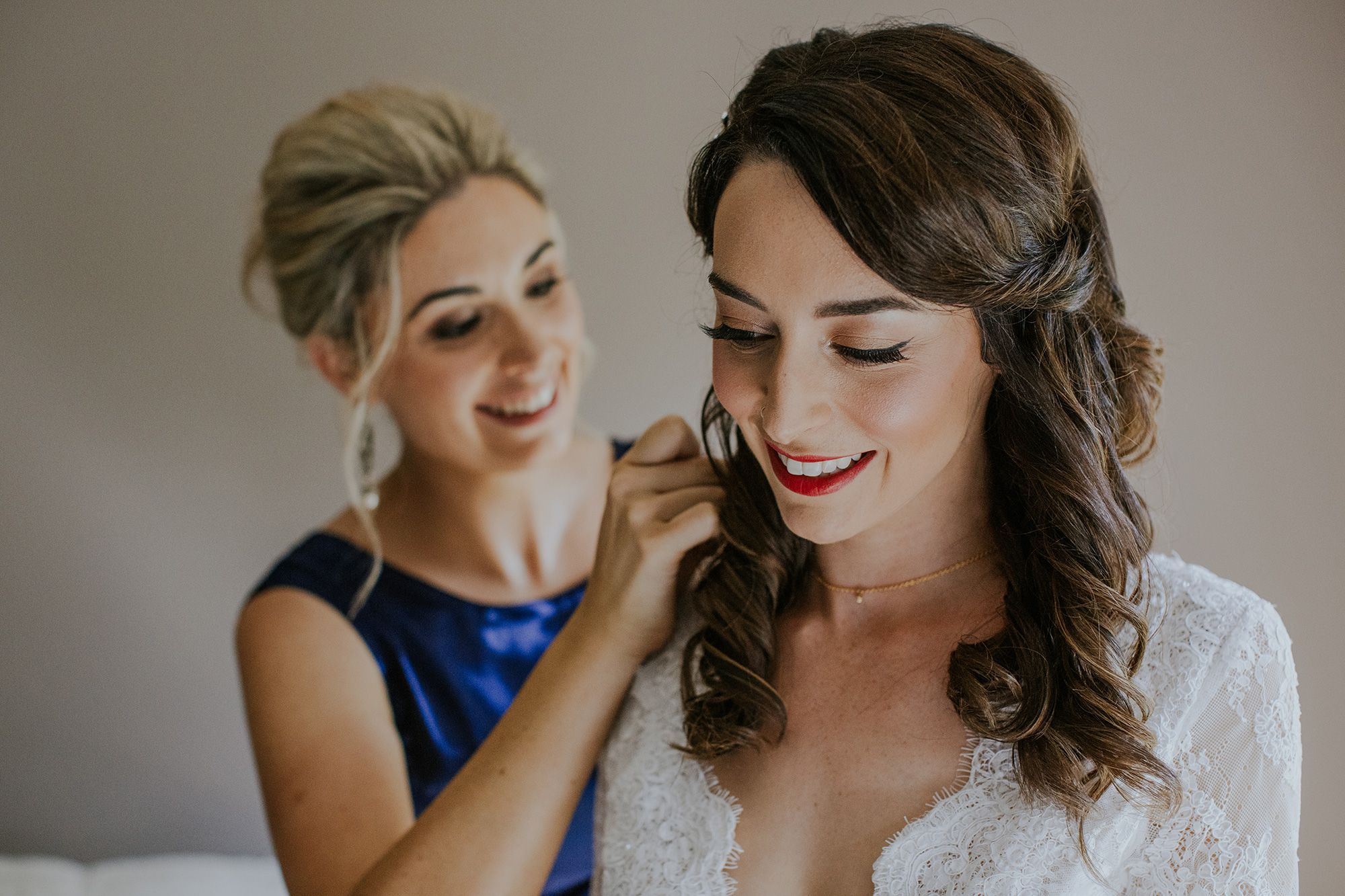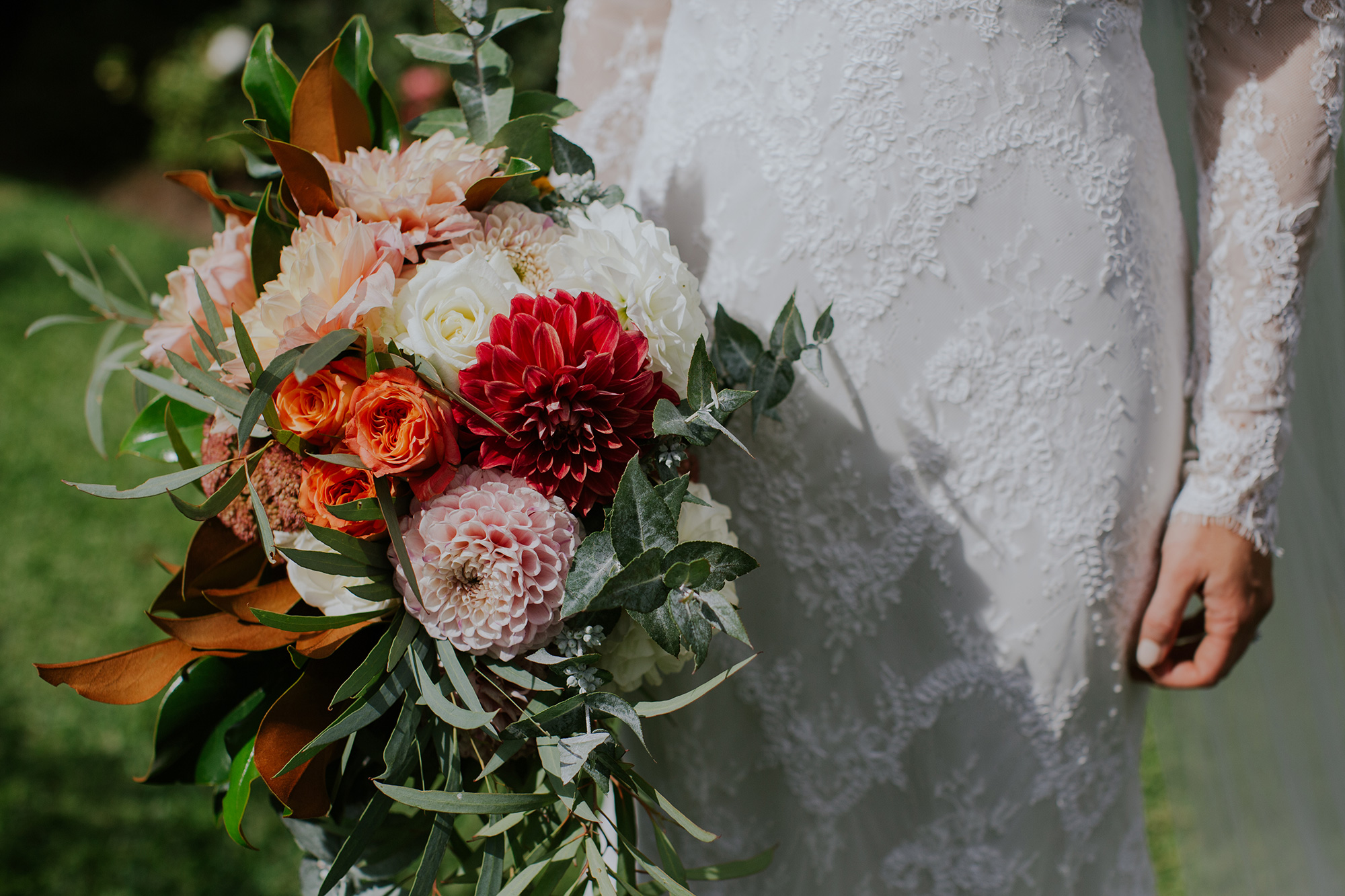 Native greenery added a touch of Australiana to the bridal bouquet.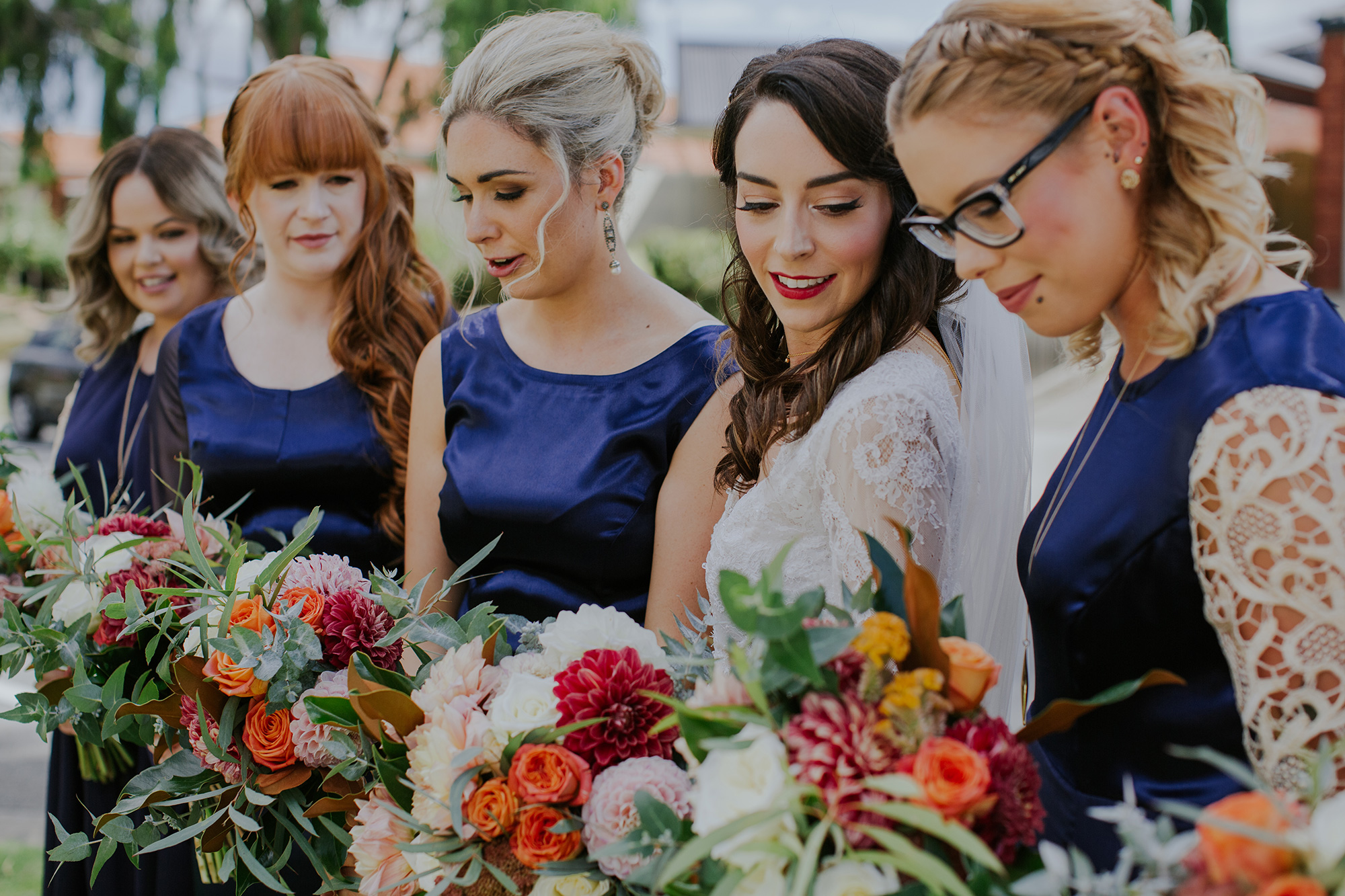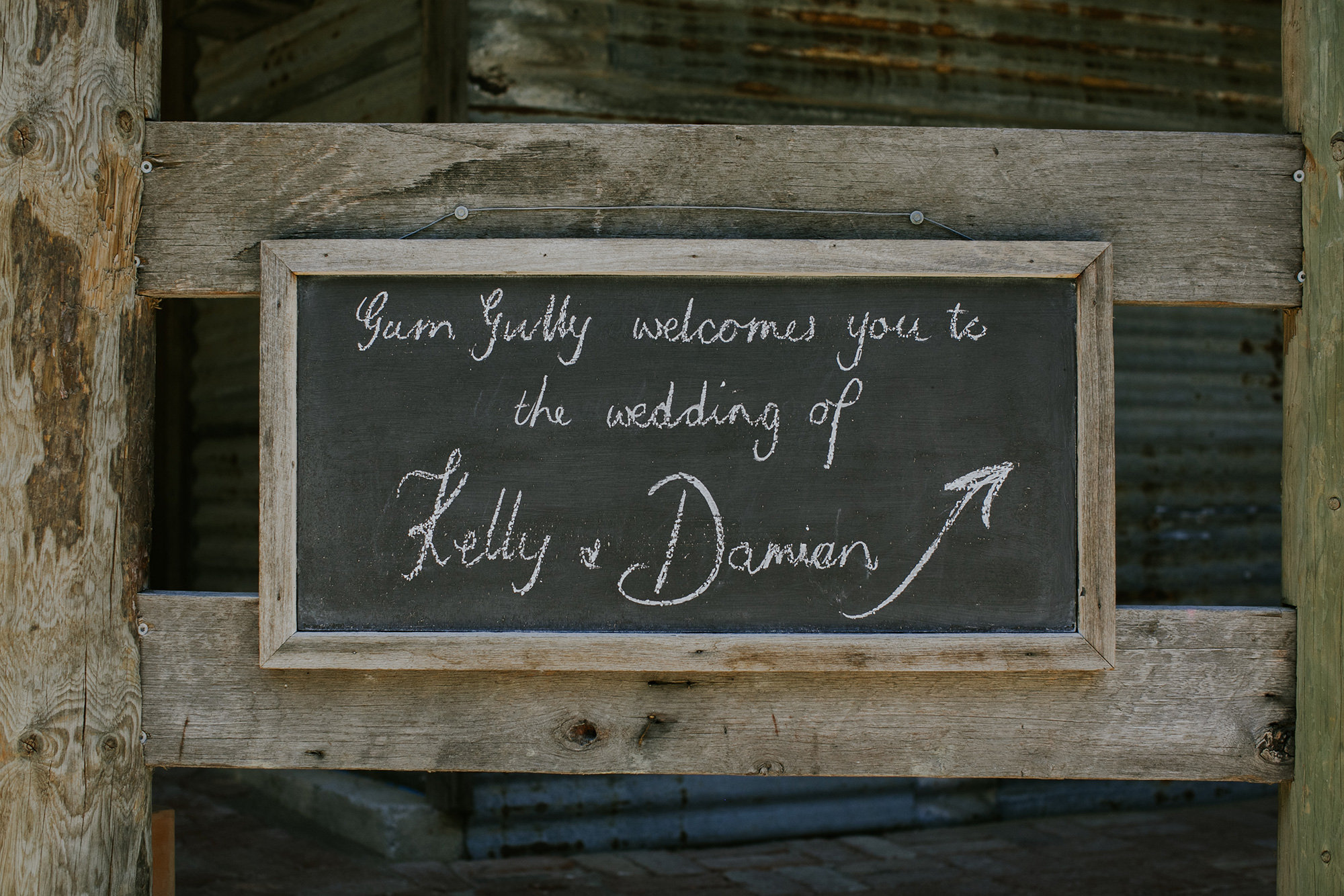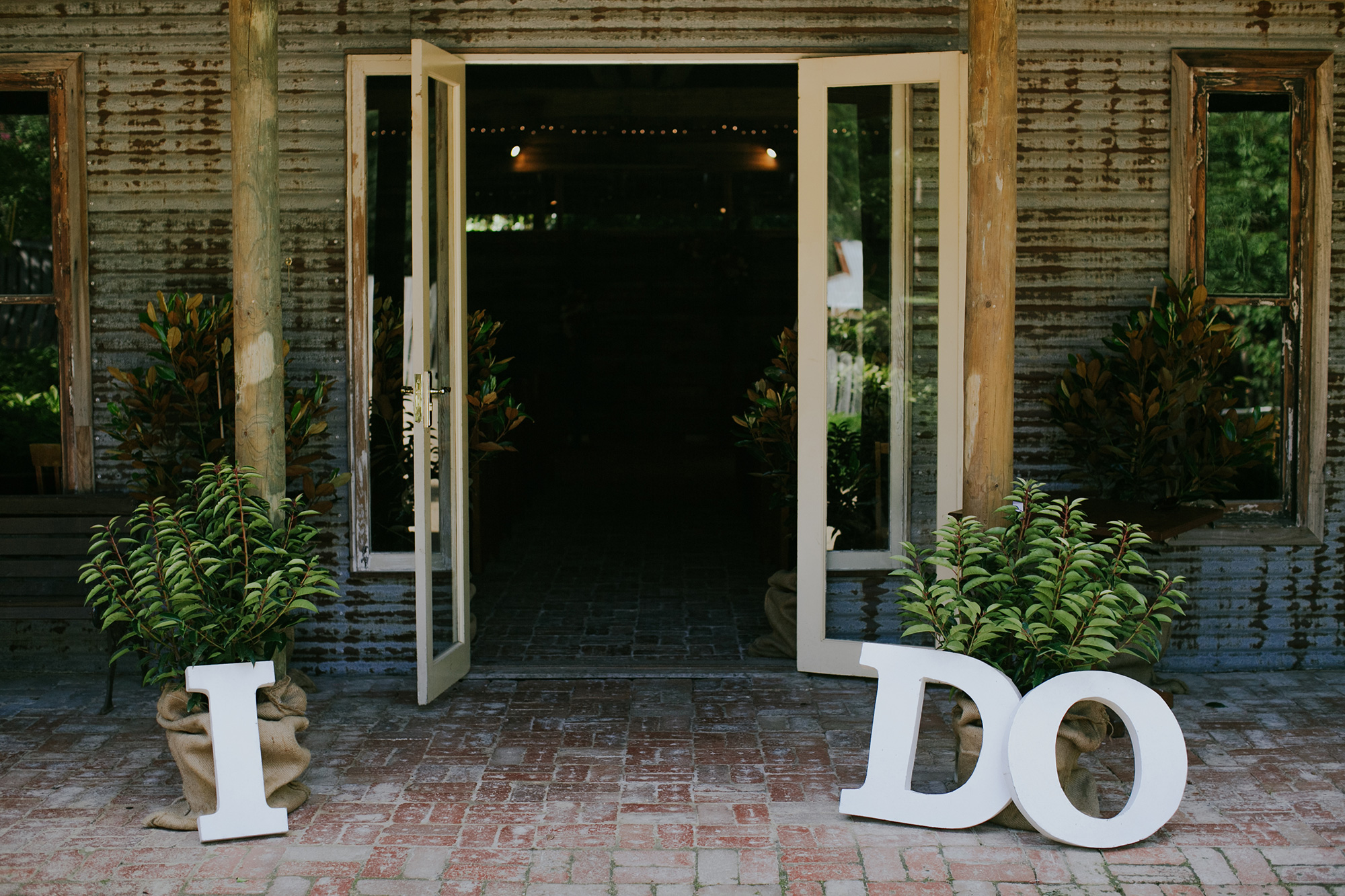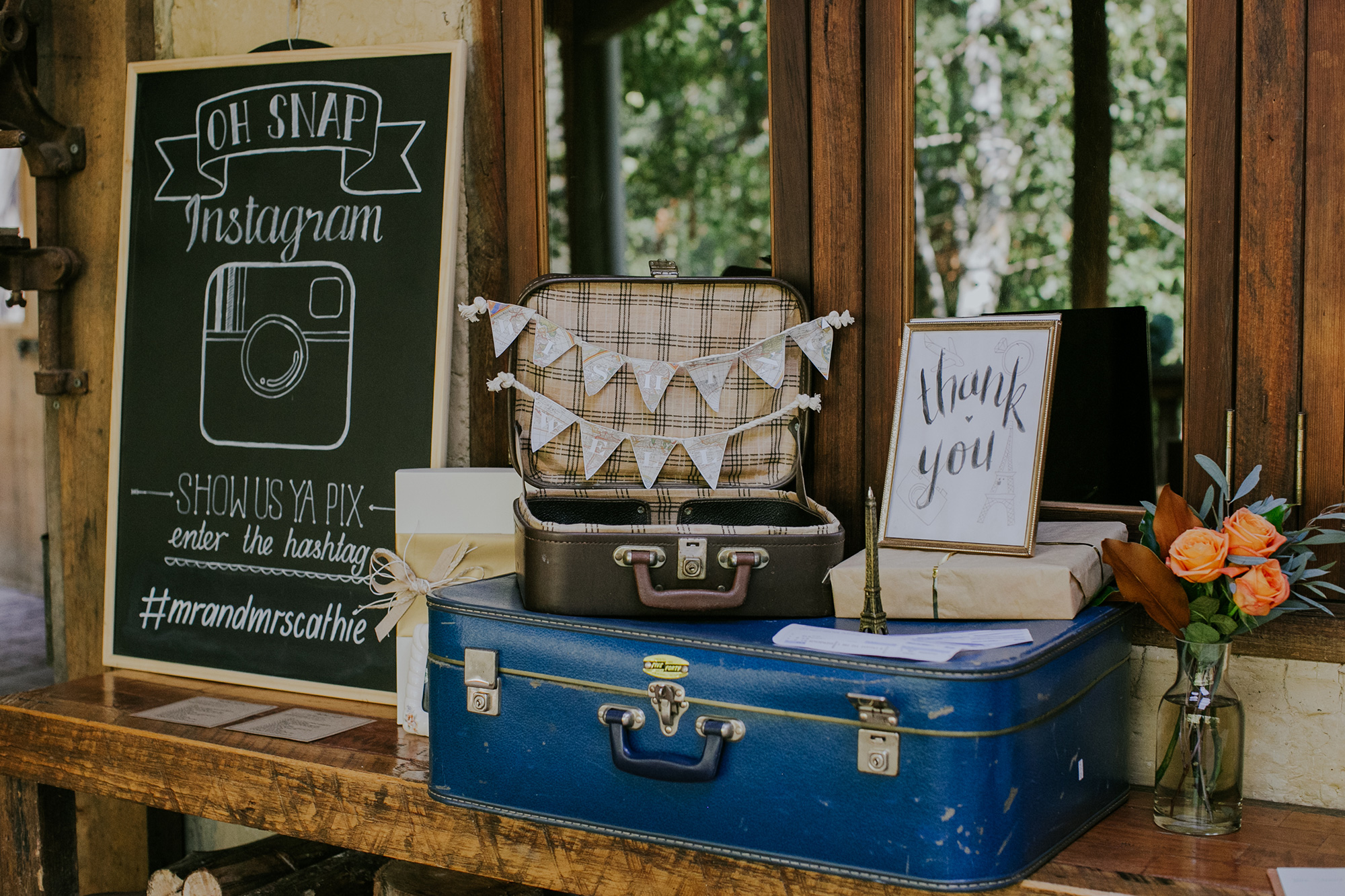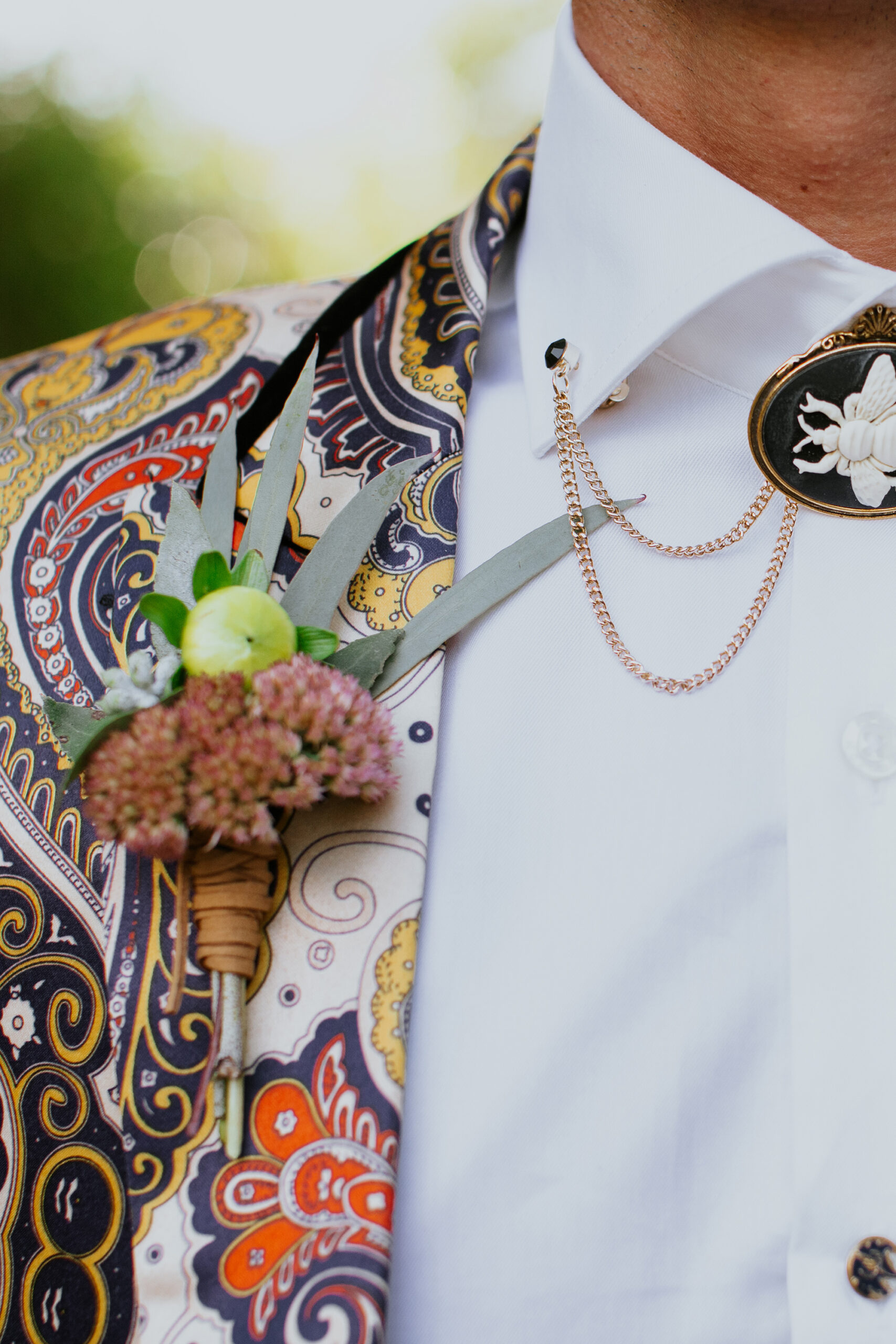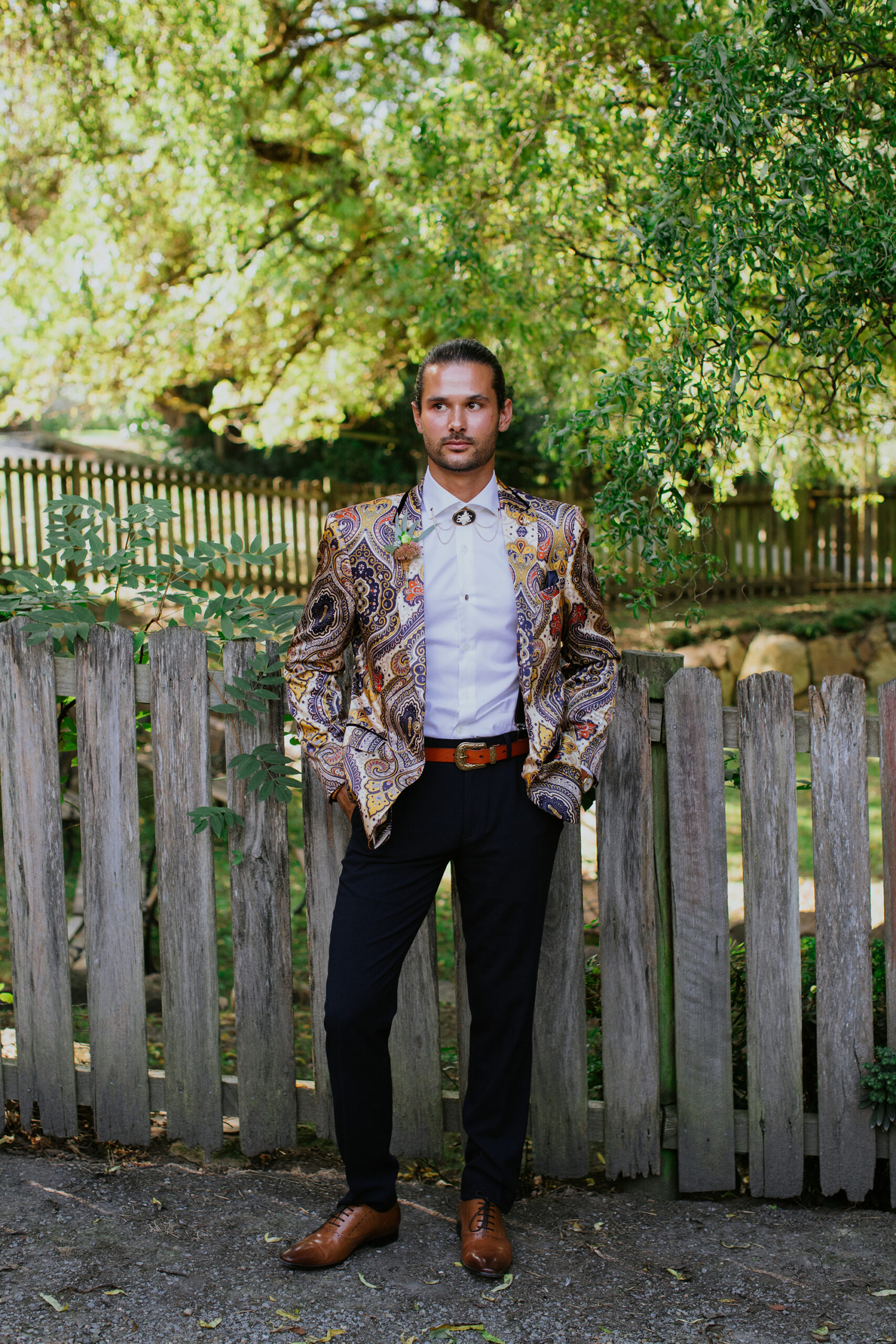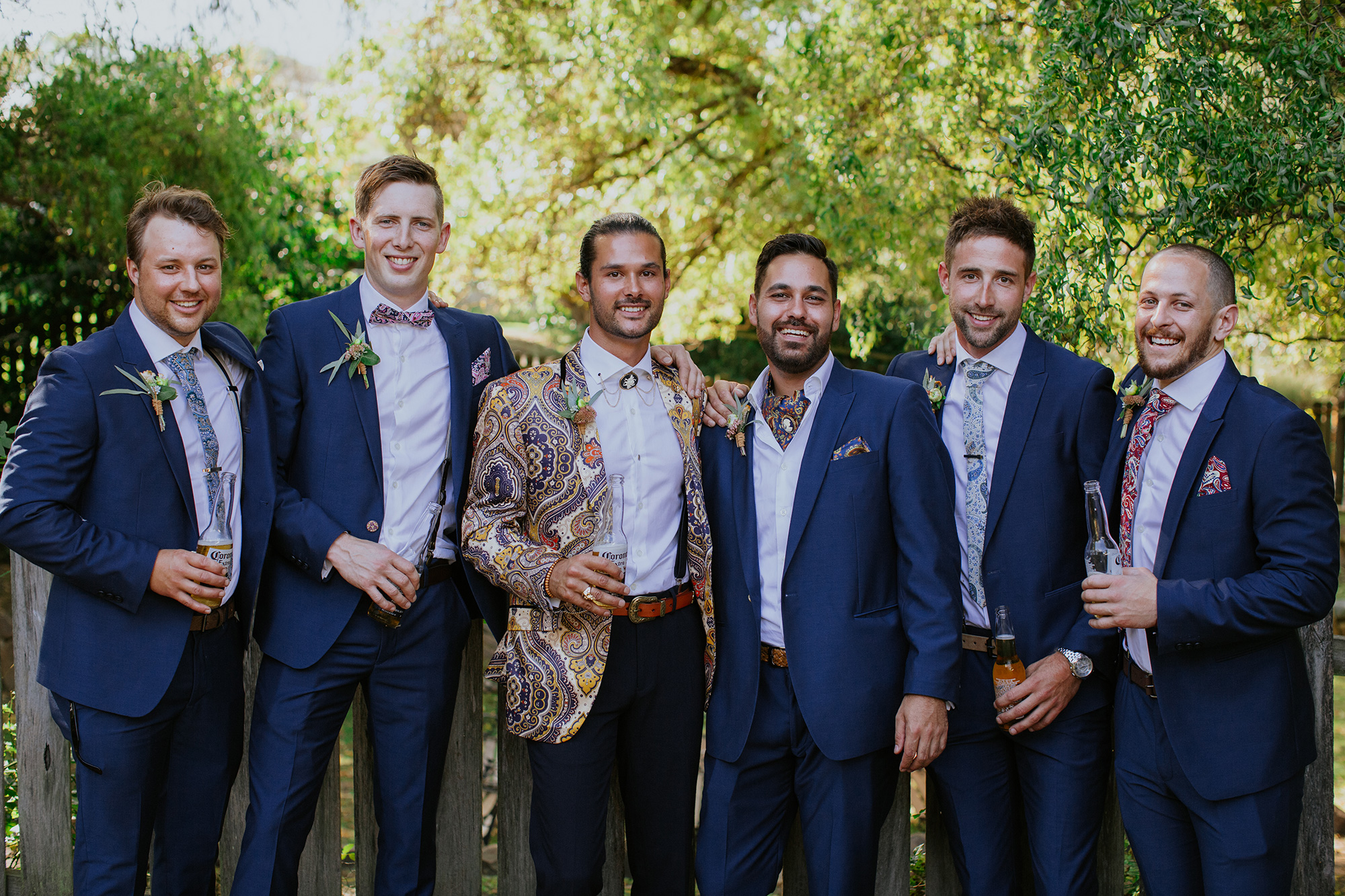 "We styled each member of our bridal party individually, considering their needs and wants to ensure comfort was a priority on such a long day," Kelly says, with the boys wearing navy suits from Roger David.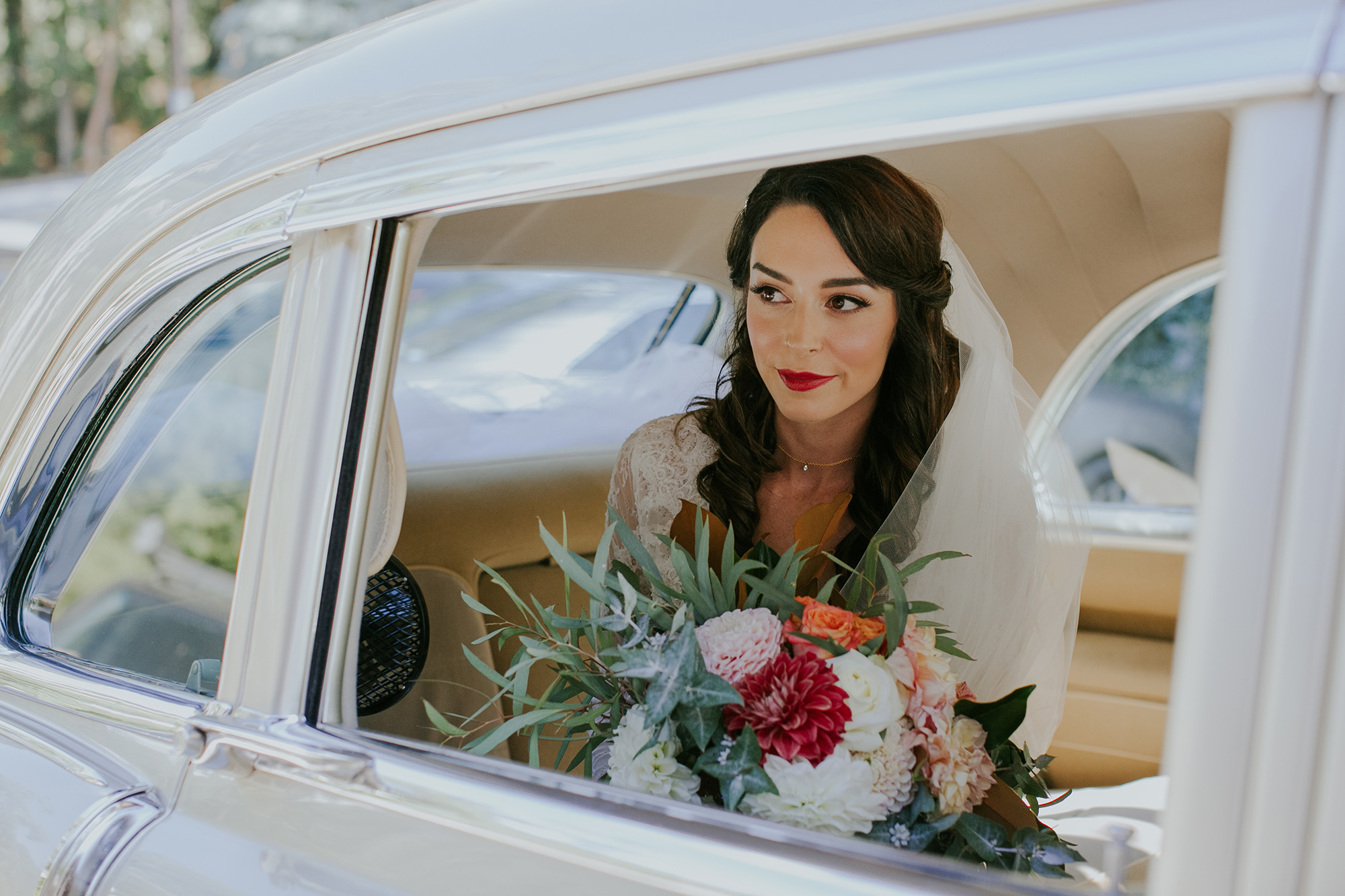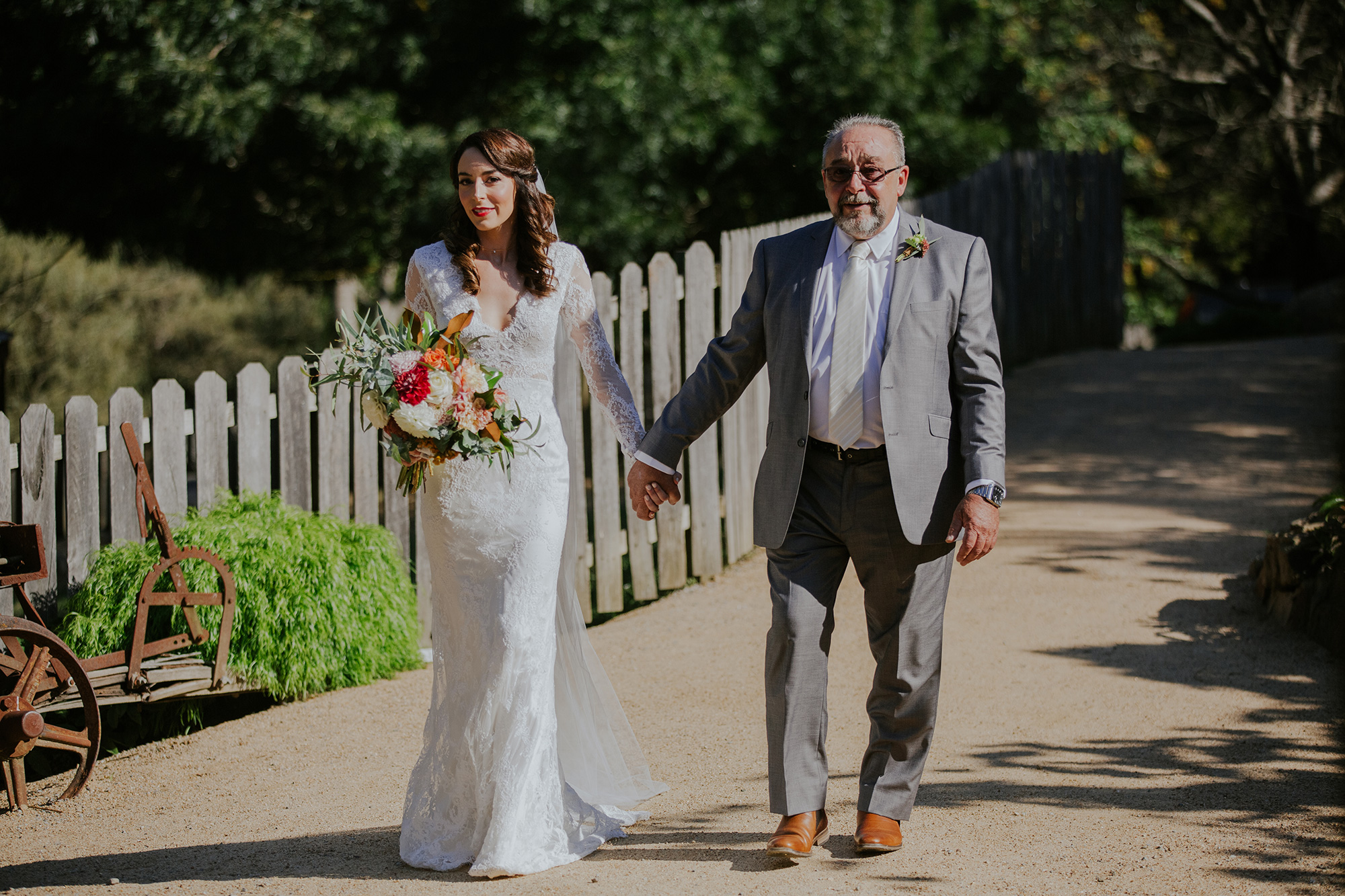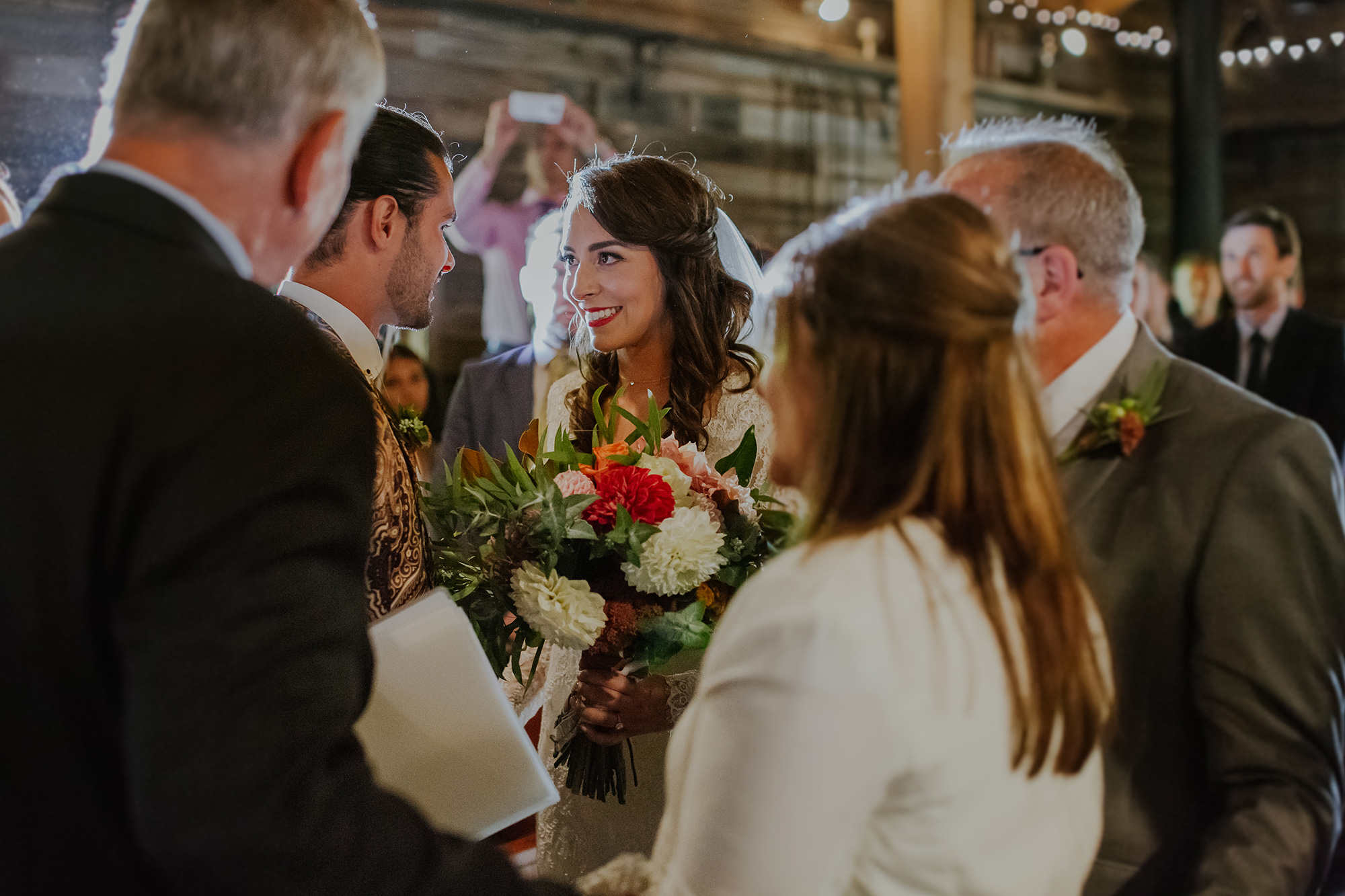 The couple were thrilled with their wedding photos by Kerryn Lee Photography, praising, "she captured such candid moments and her photos are a beautiful representation of the amazing day we had."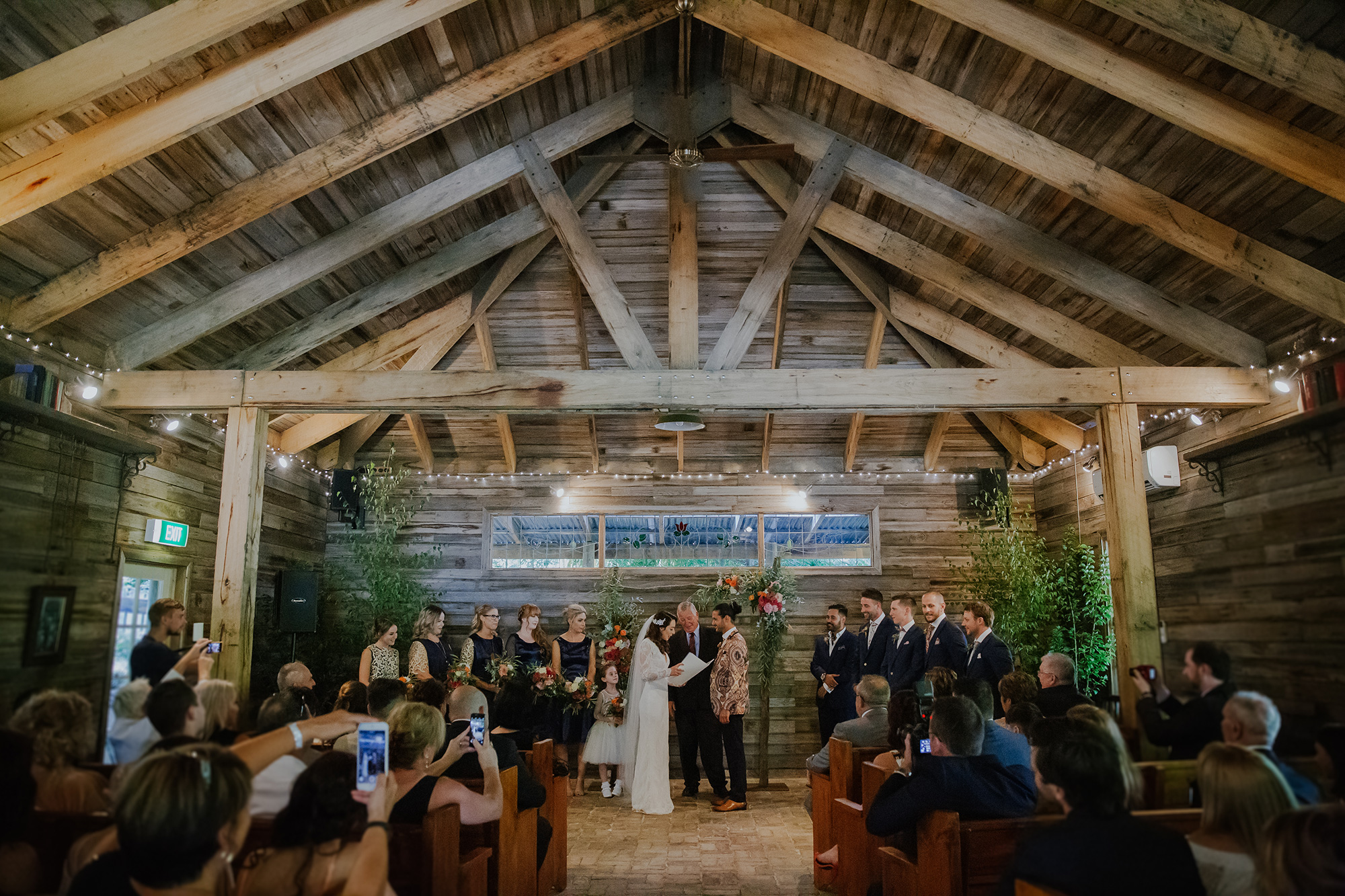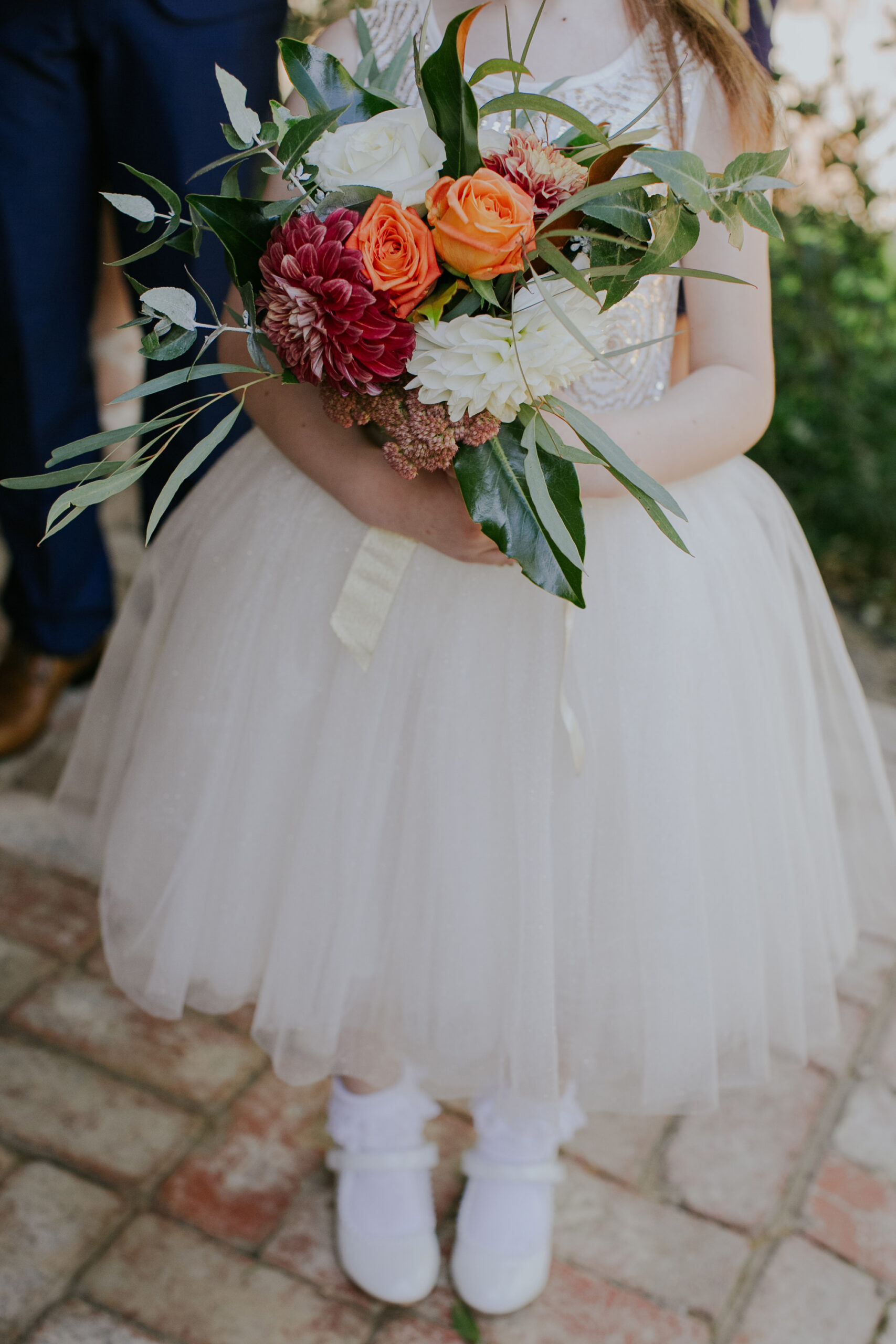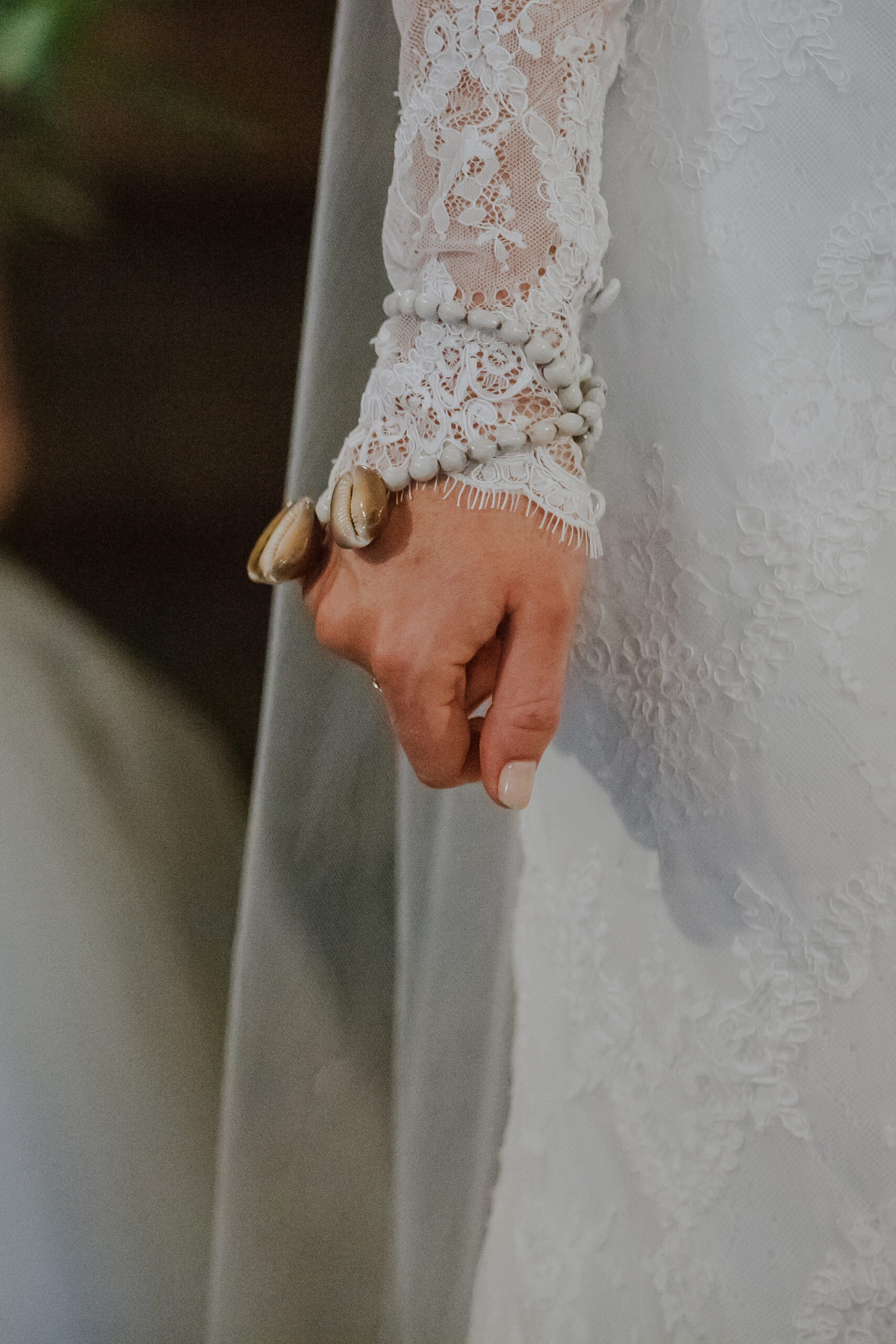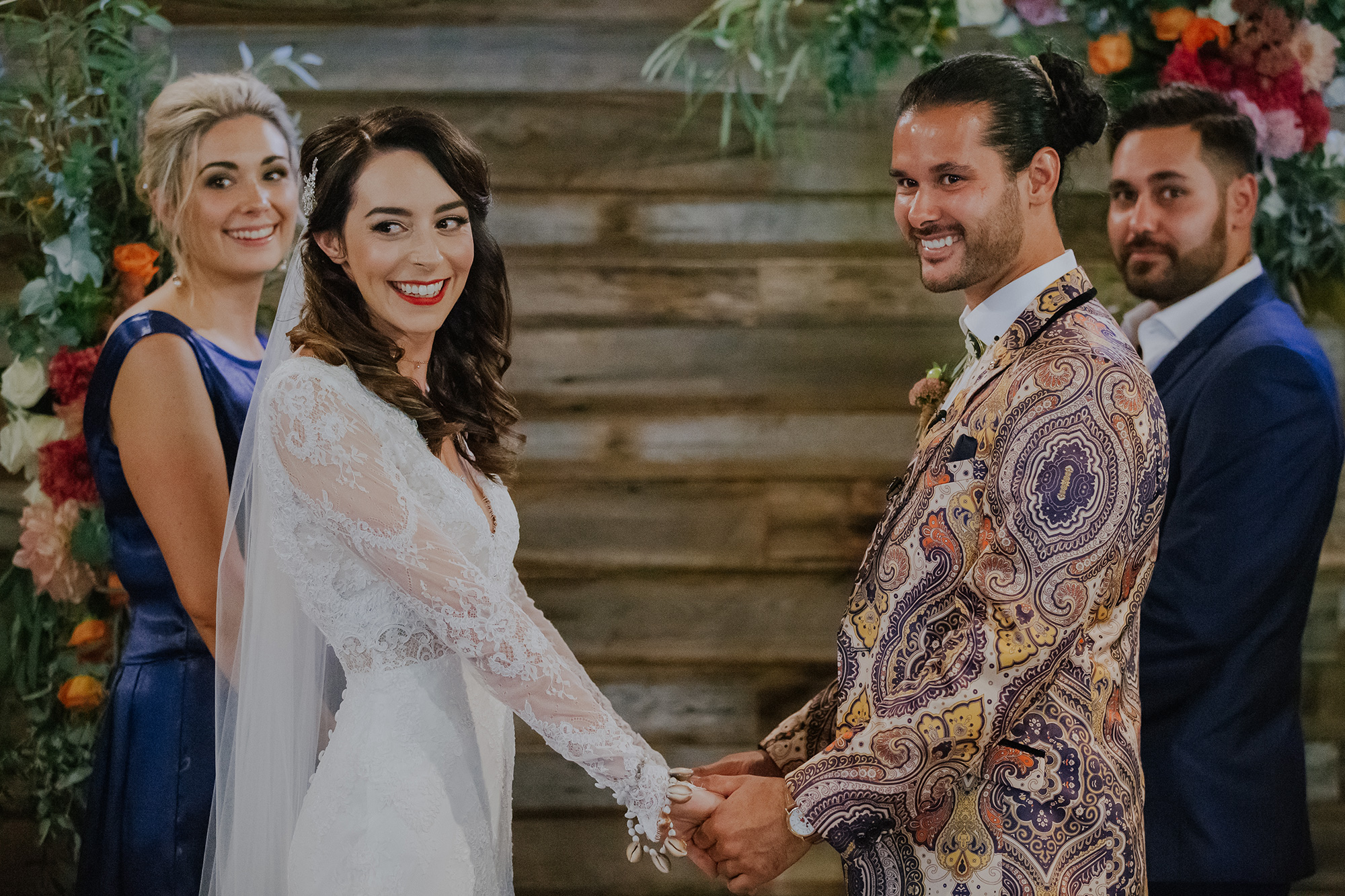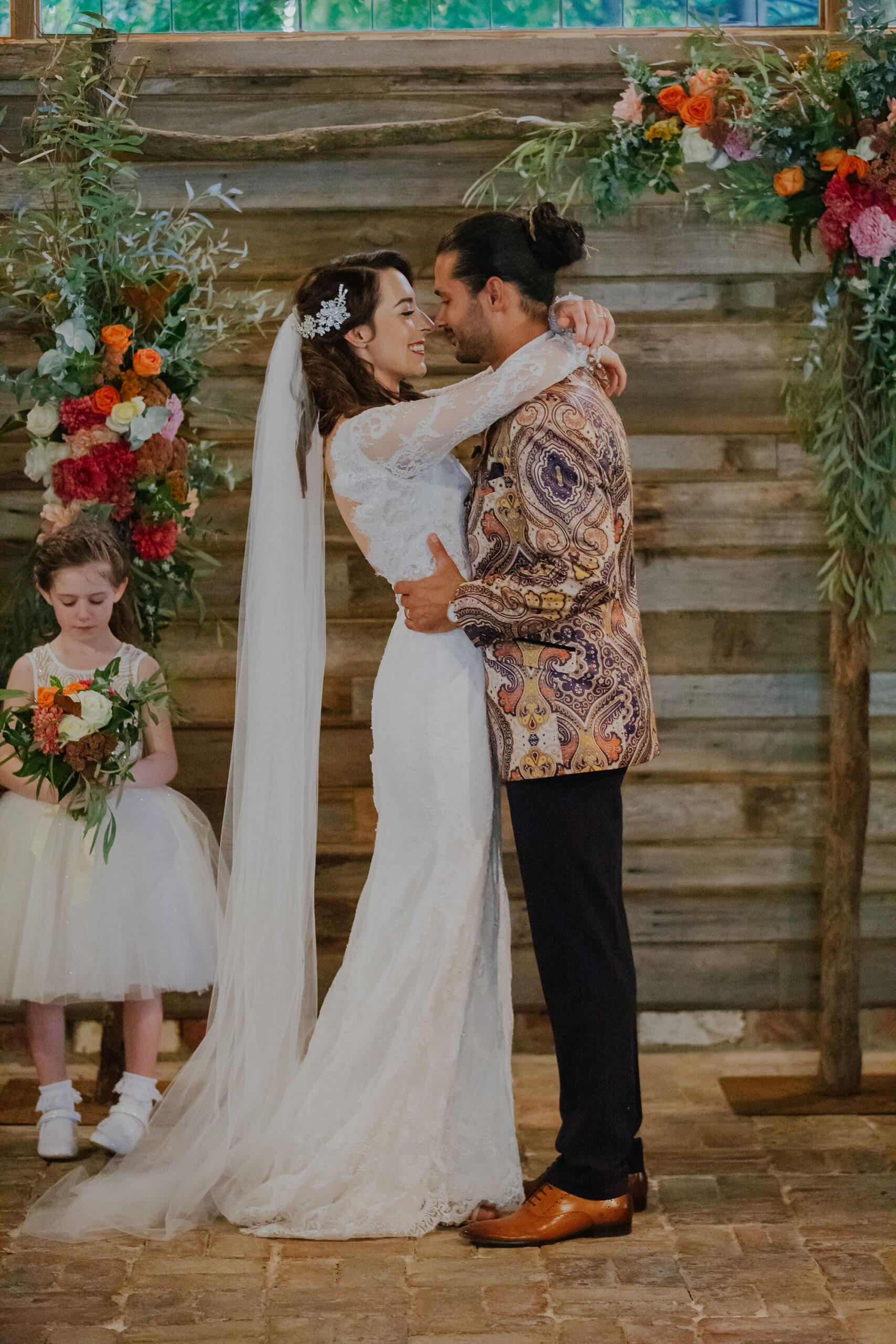 The couple, wed by Geoff Padgett Celebrations, had been together for nearly eight years when Damian proposed under the Eiffel Tower. "It came as a complete surprise to me, however, everyone in Melbourne knew exactly what was happening and were waiting in anticipation to hear the resounding 'yes!' I would no doubt respond with!" Kelly recalls.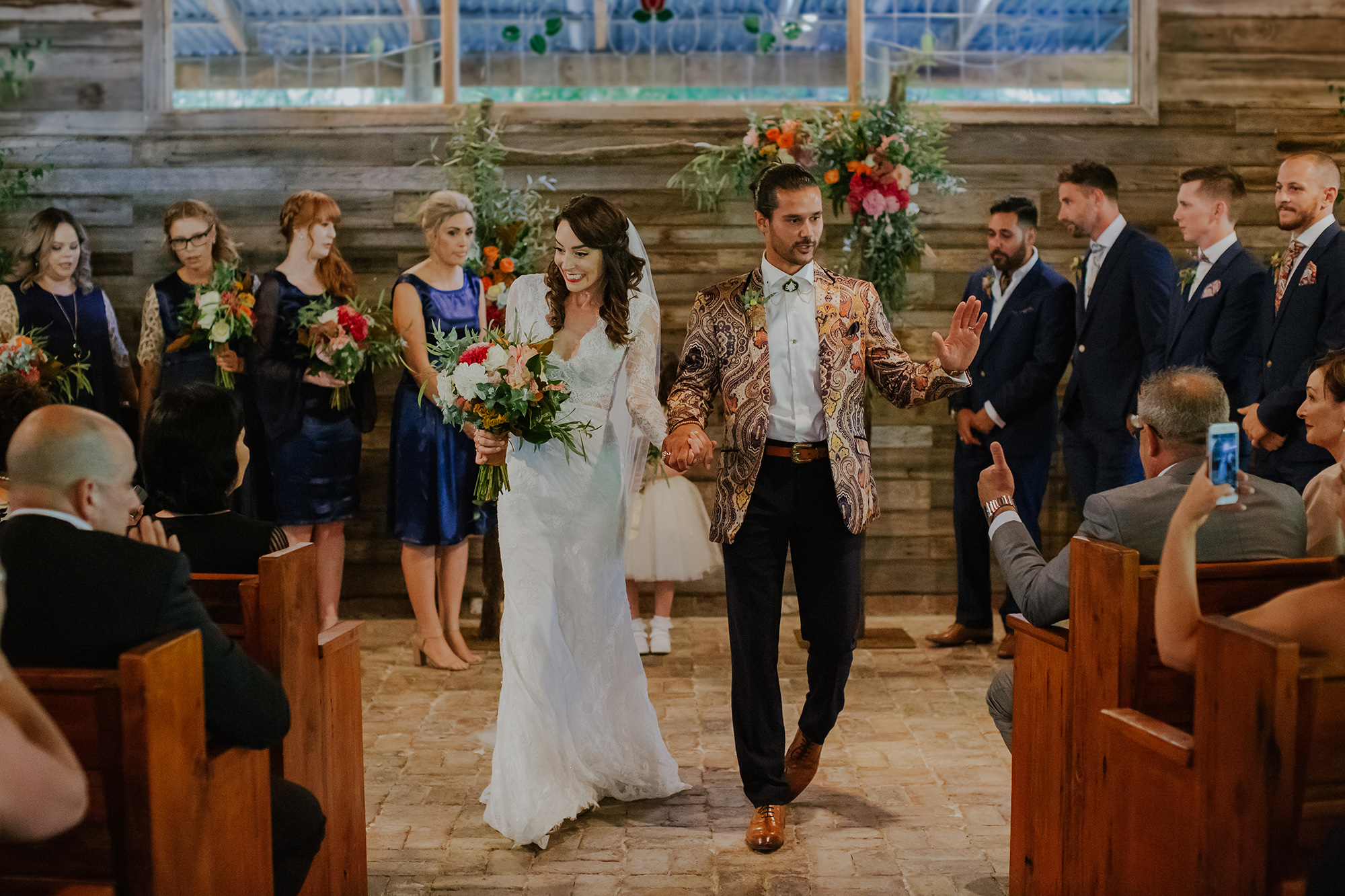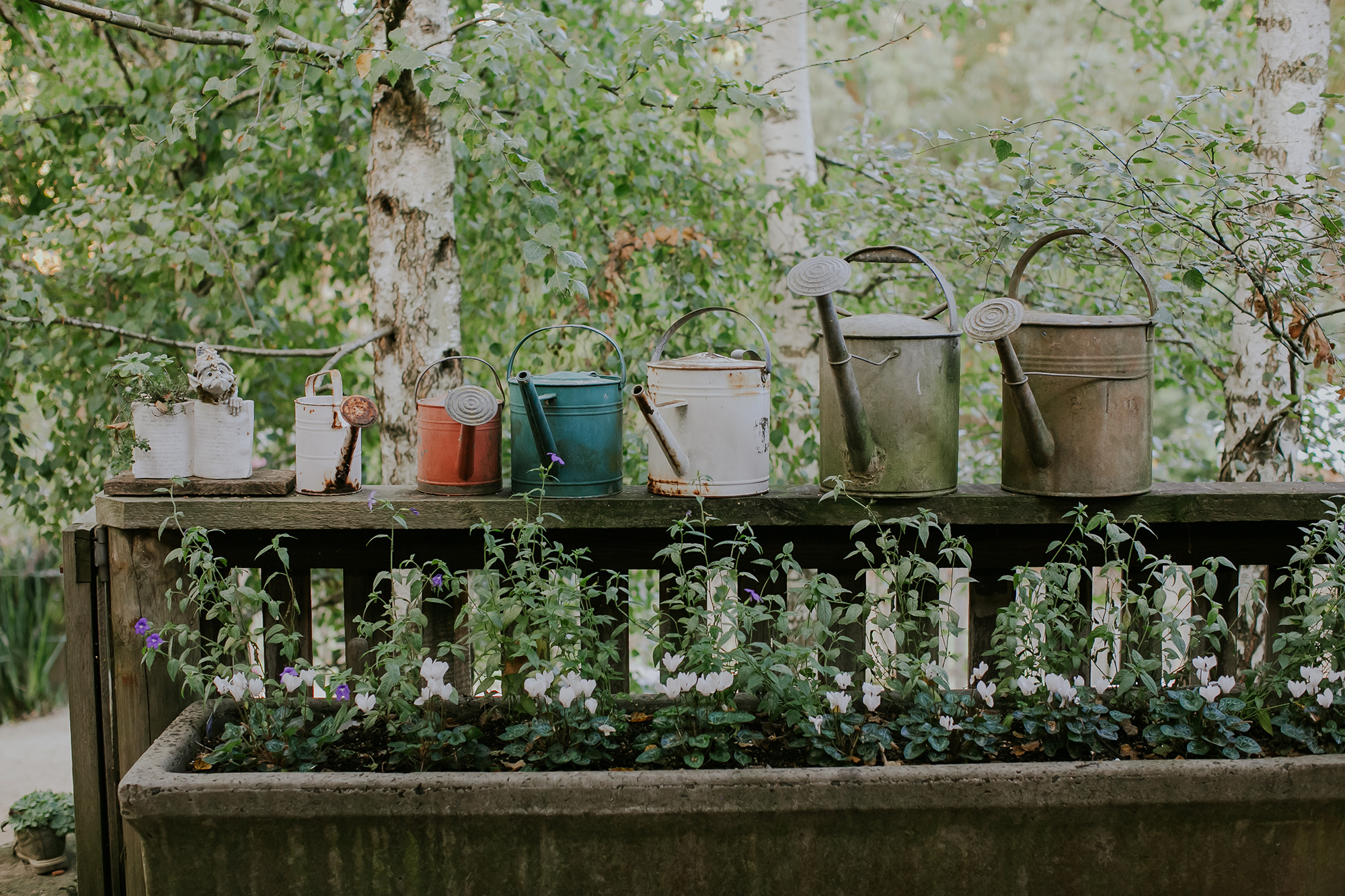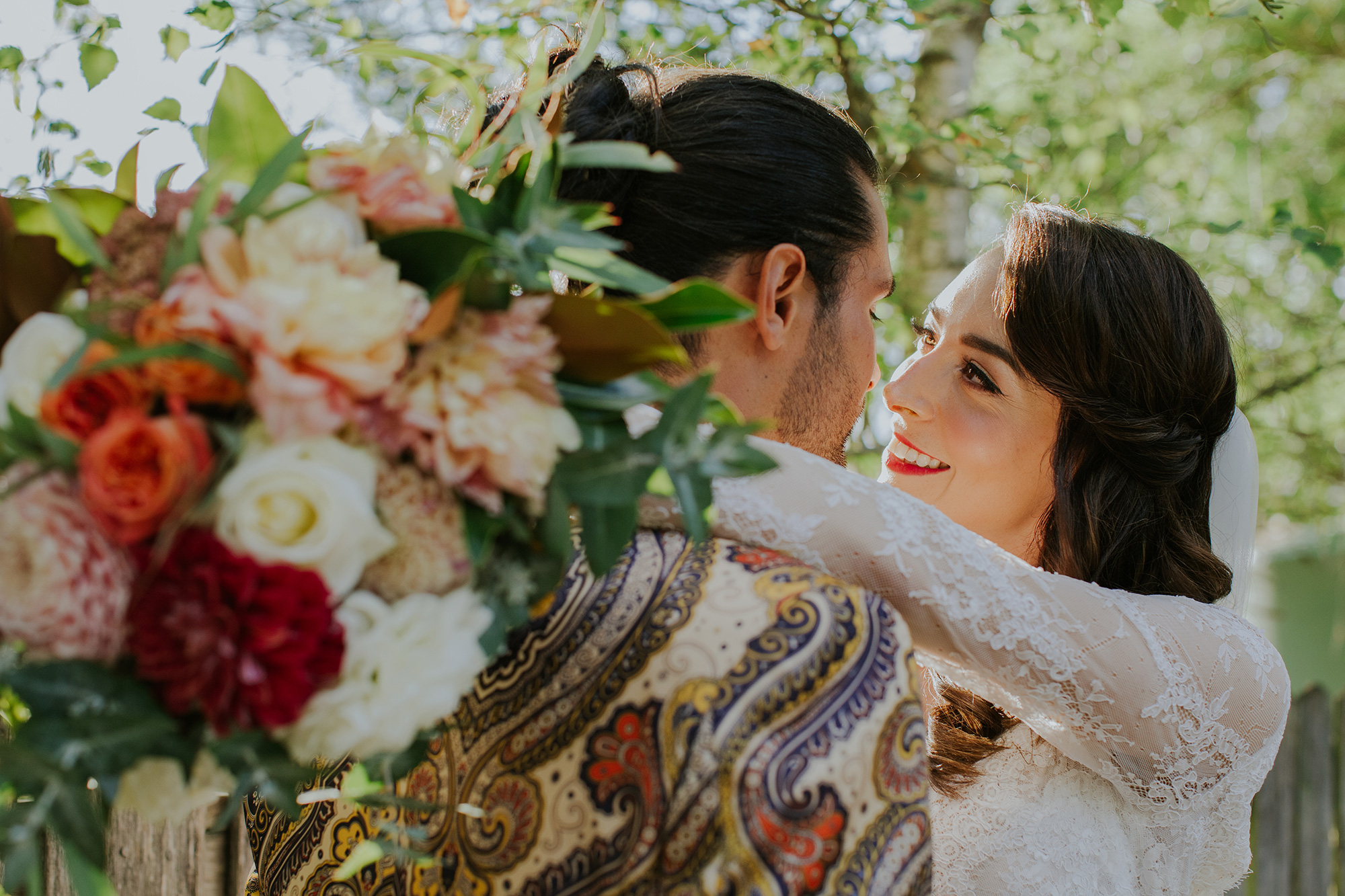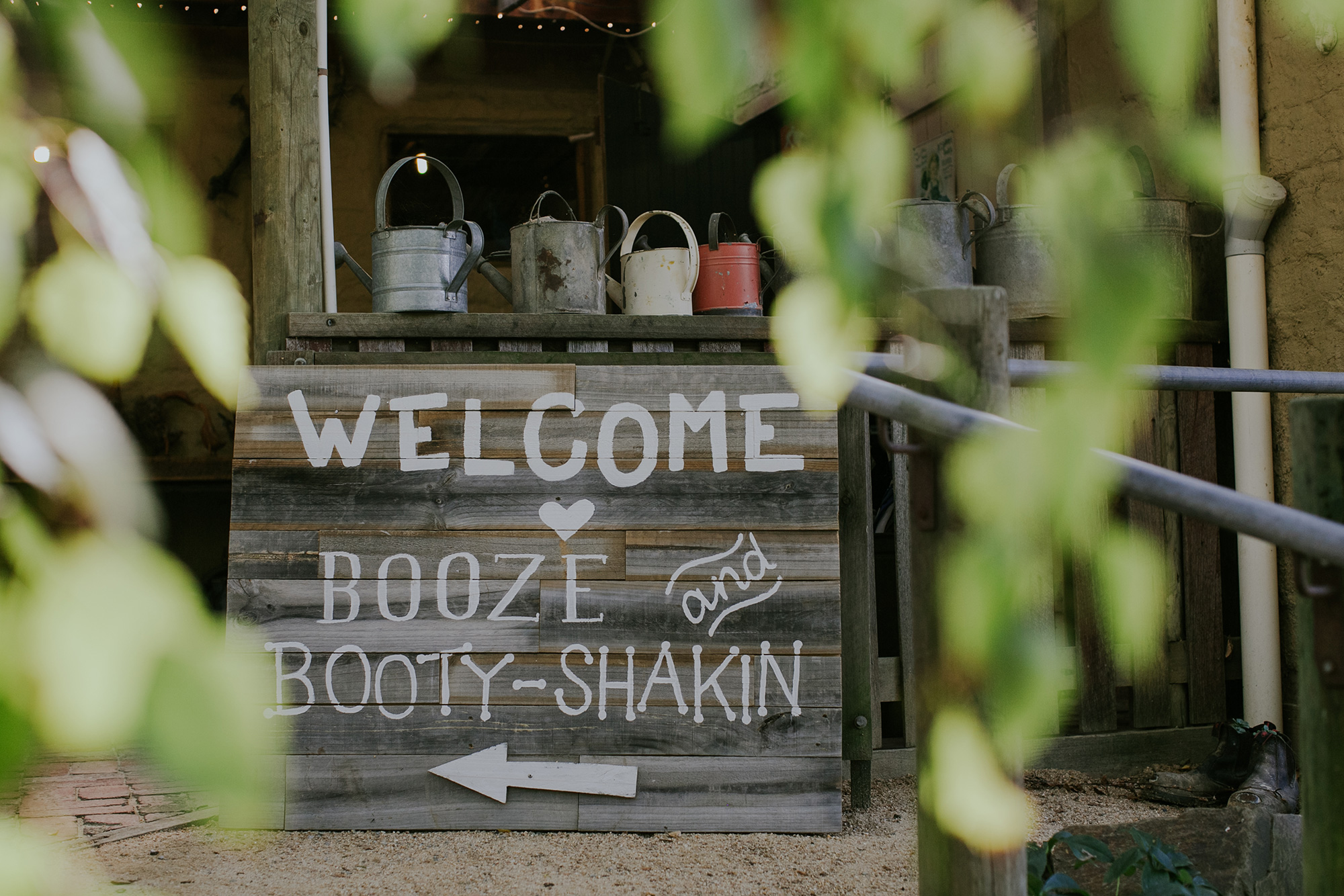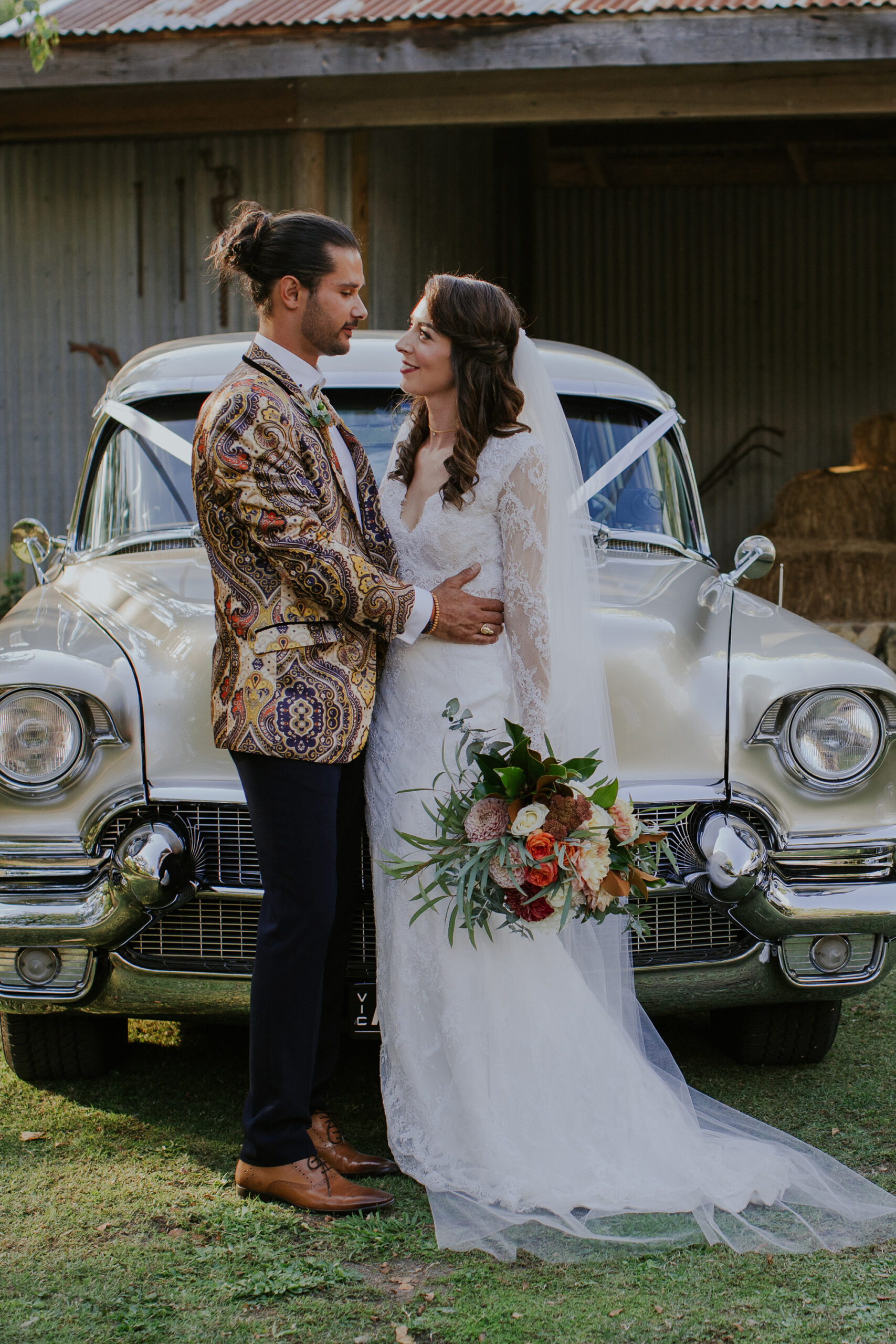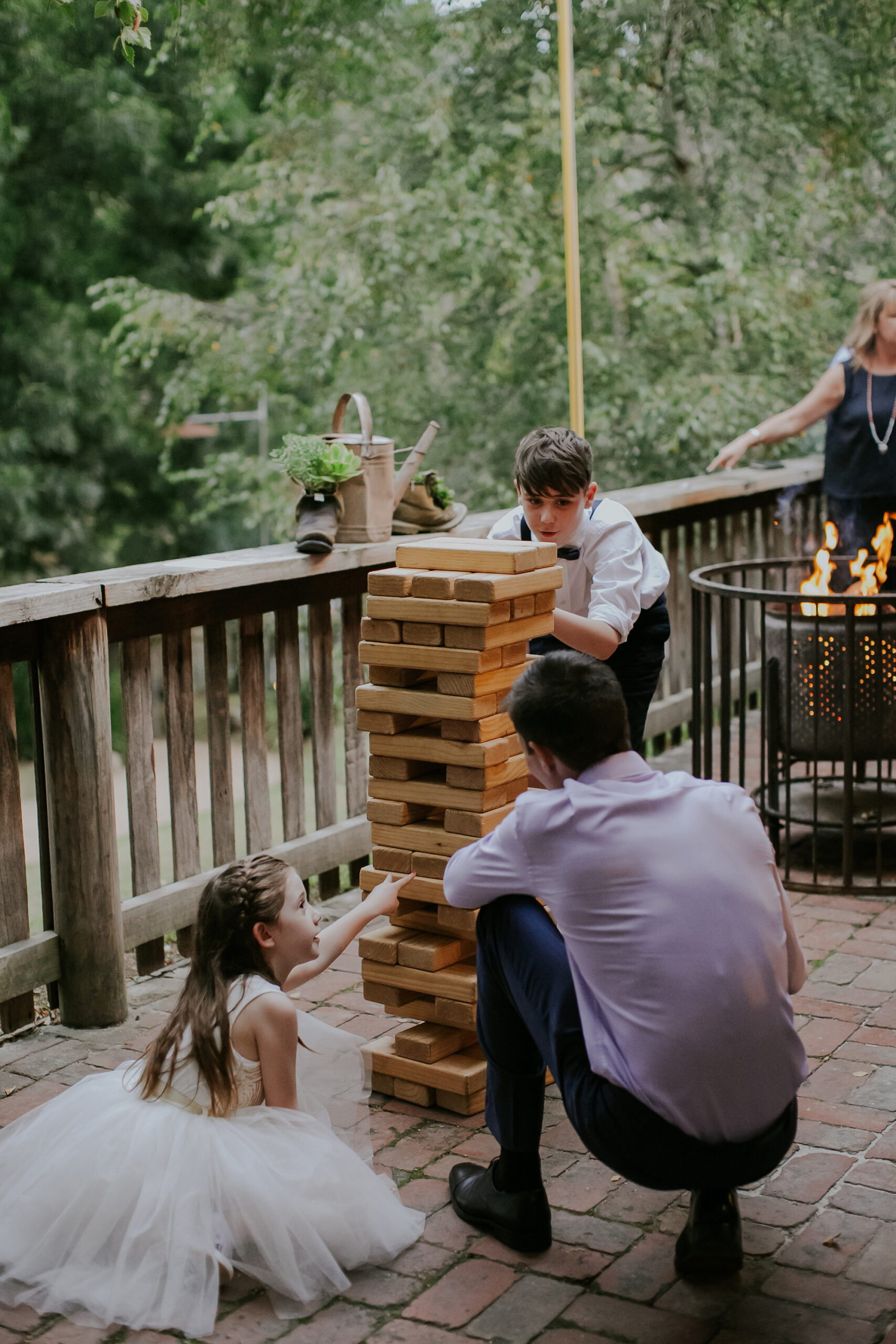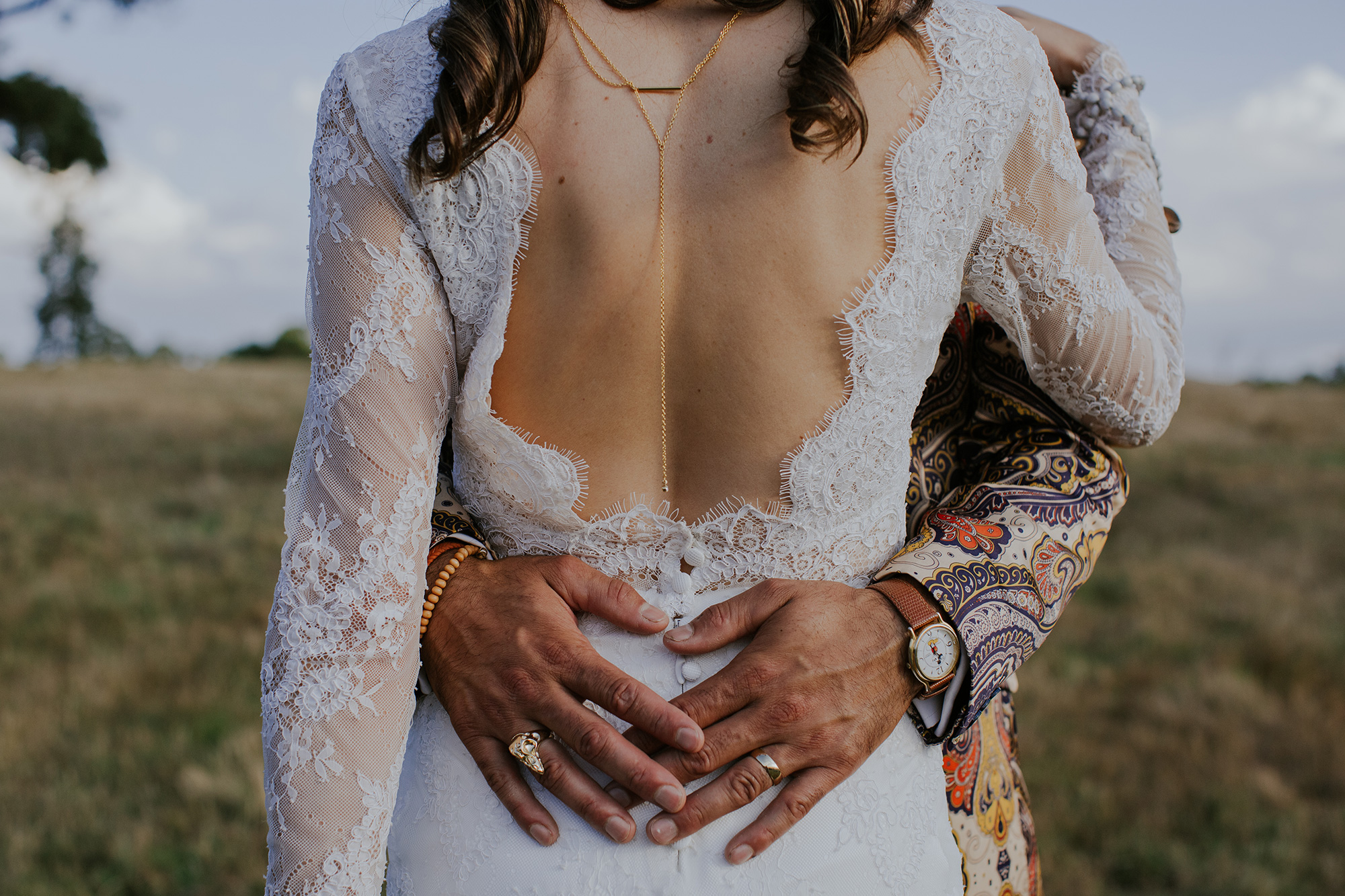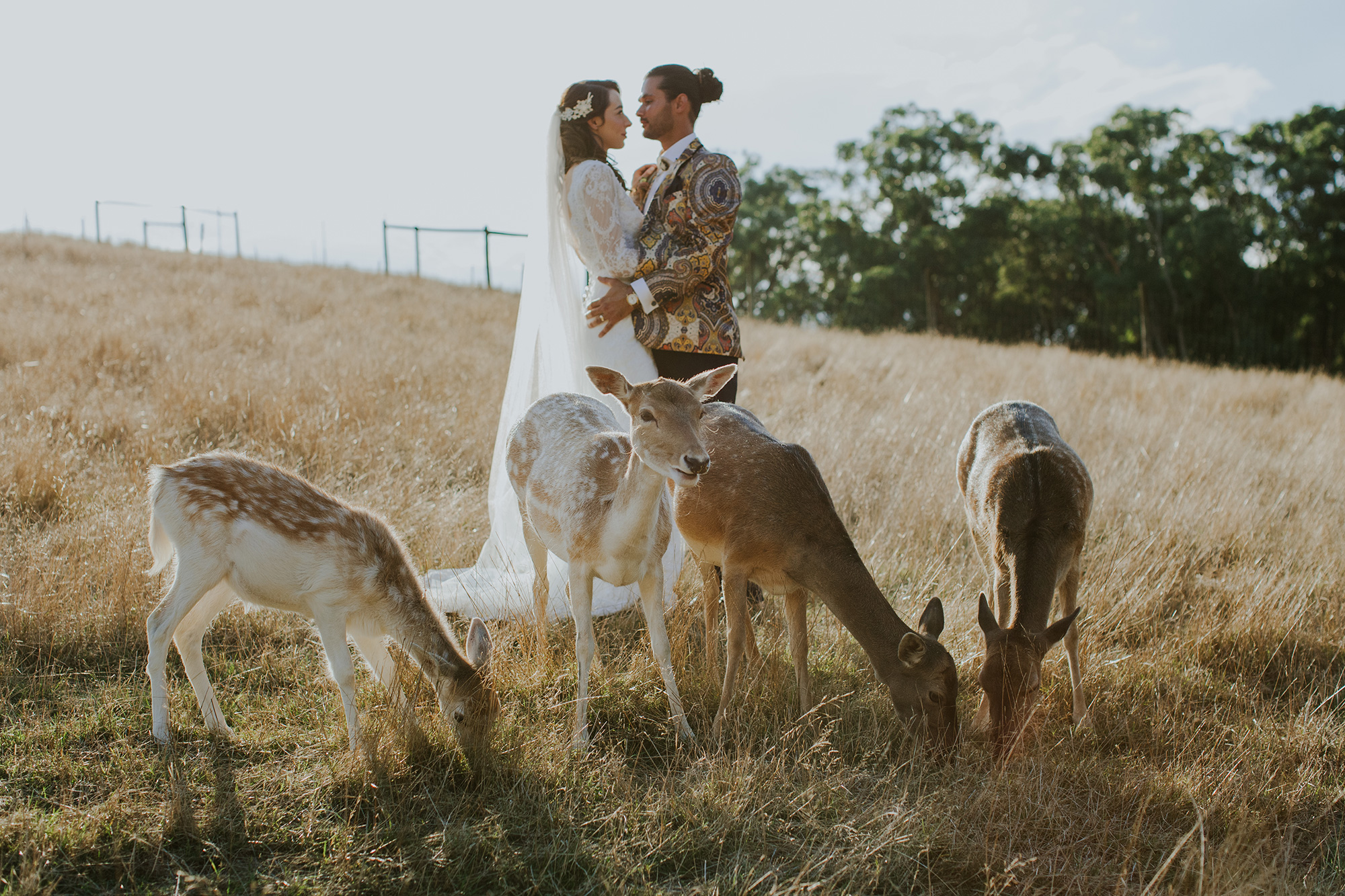 "The best advice I could give any couple for their wedding day and the planning involved is; trust your suppliers – this is their job and they are the professionals who have the experienced to make it all happen," Kelly says.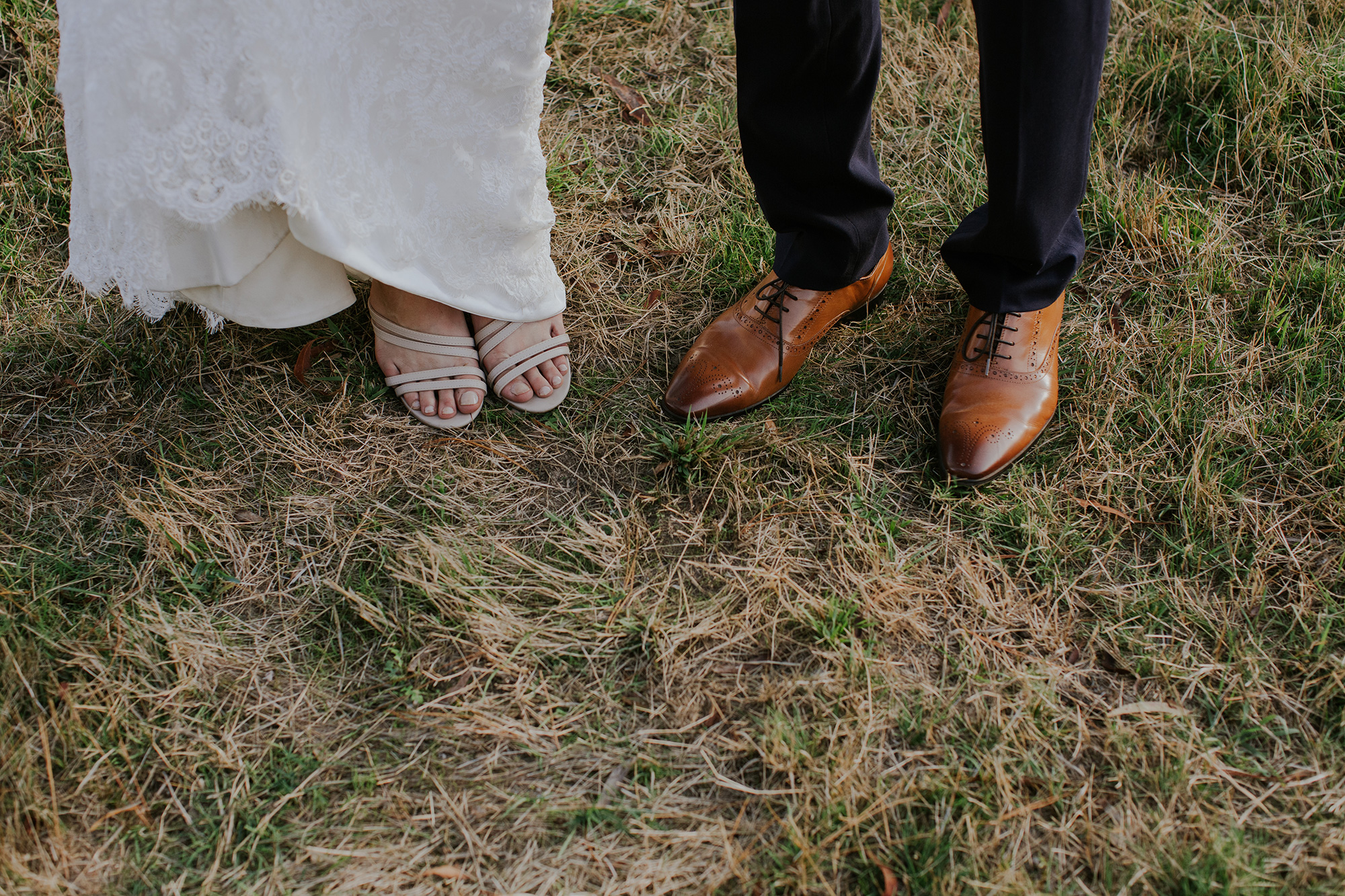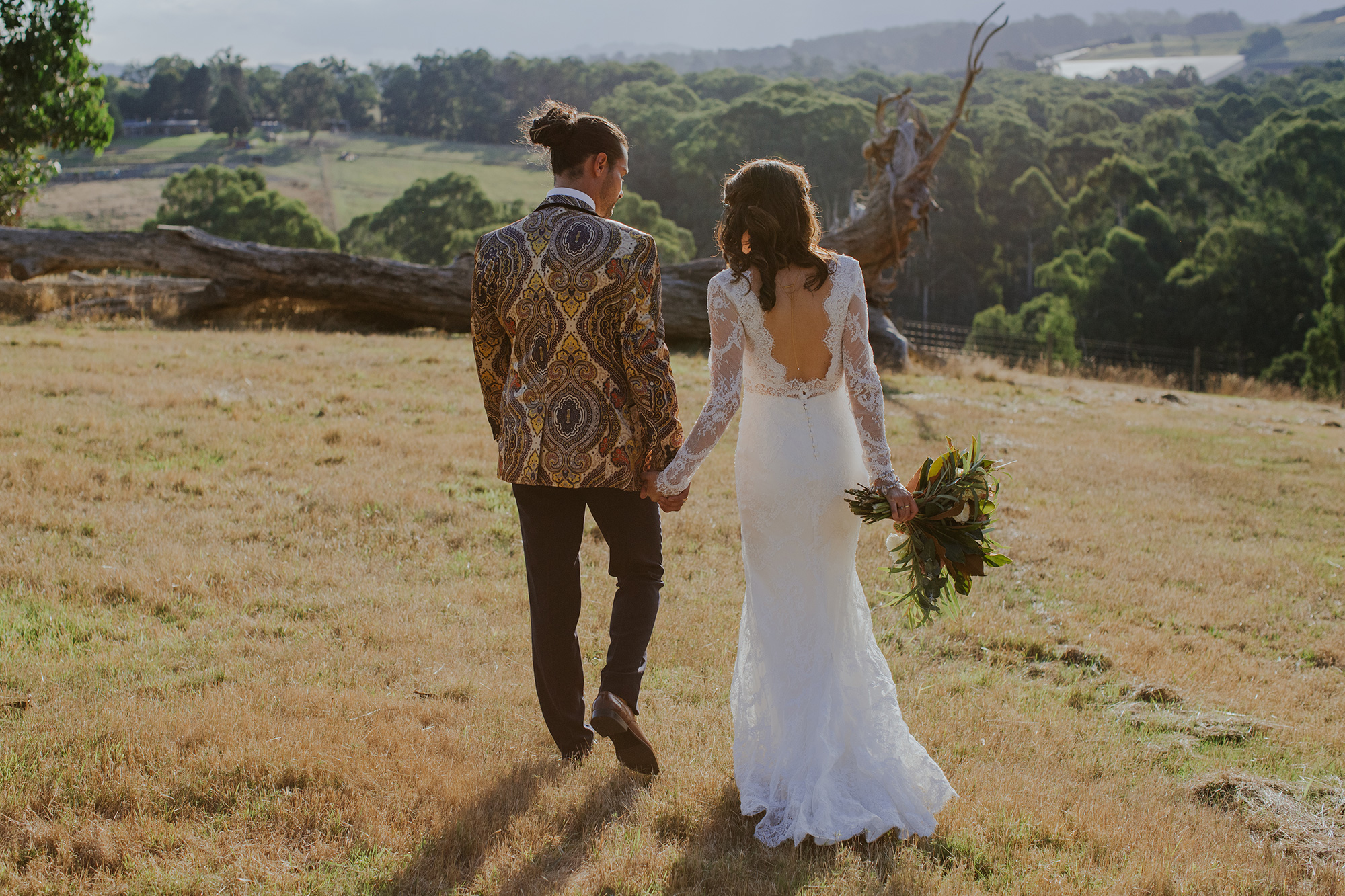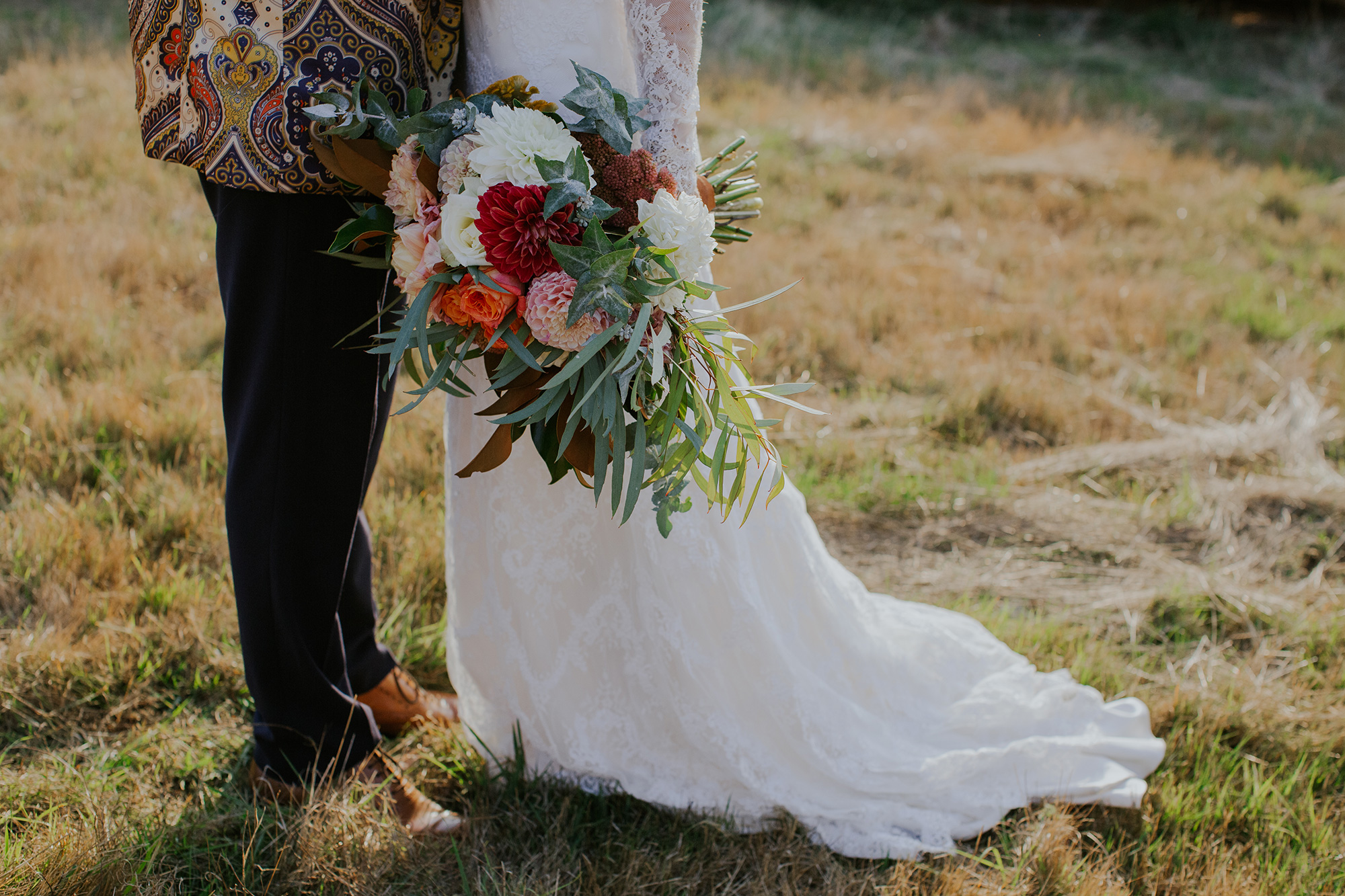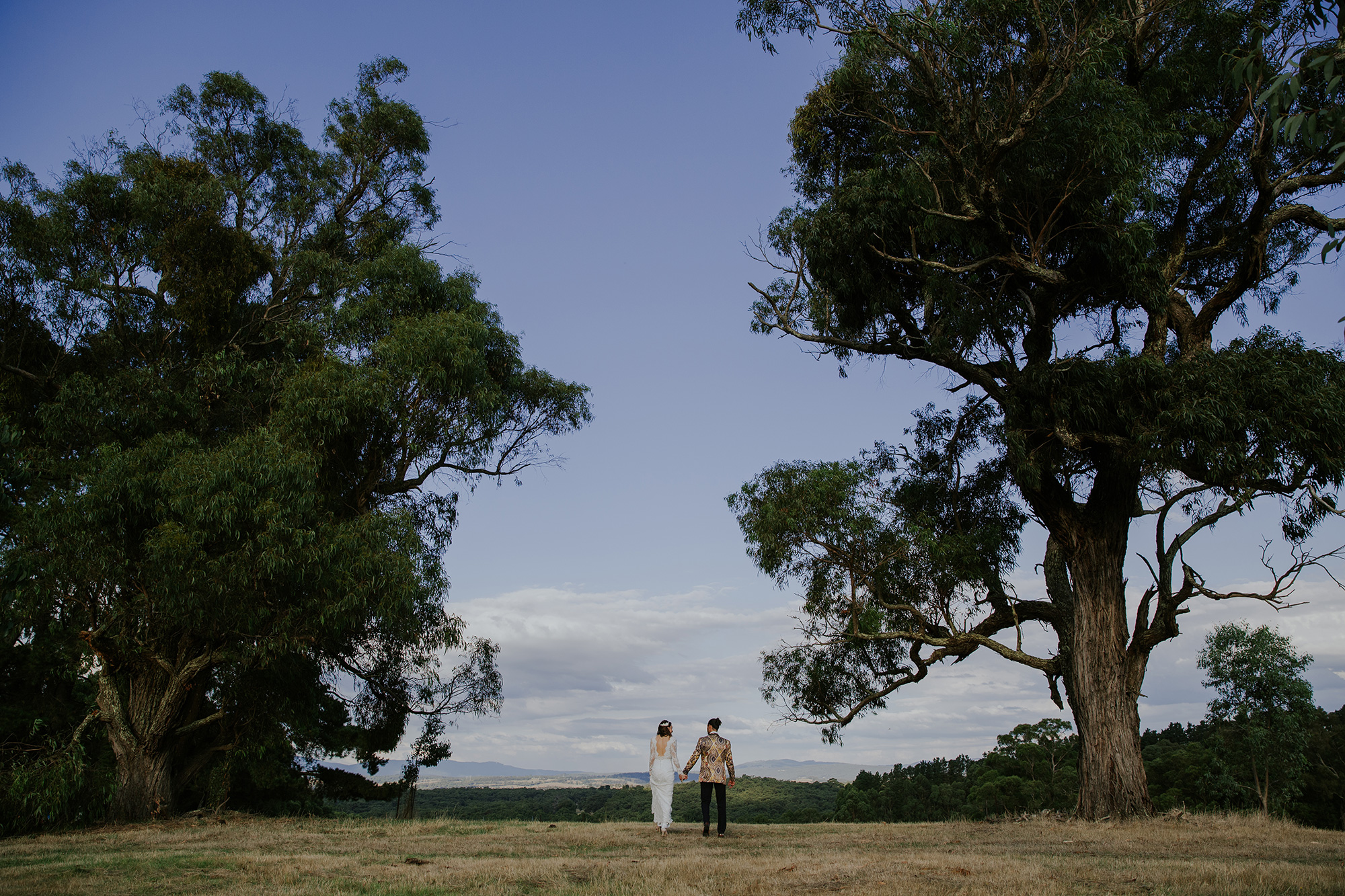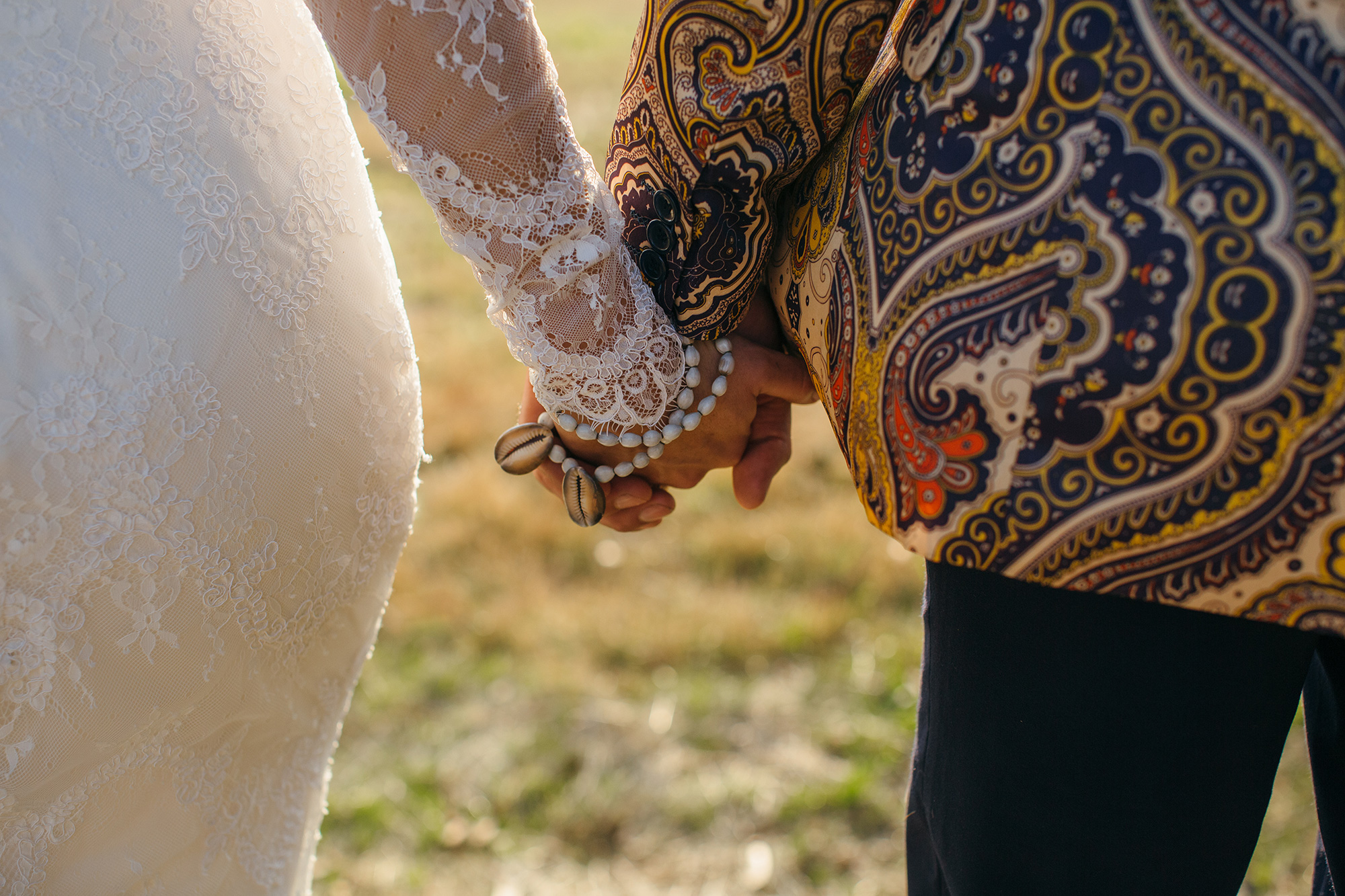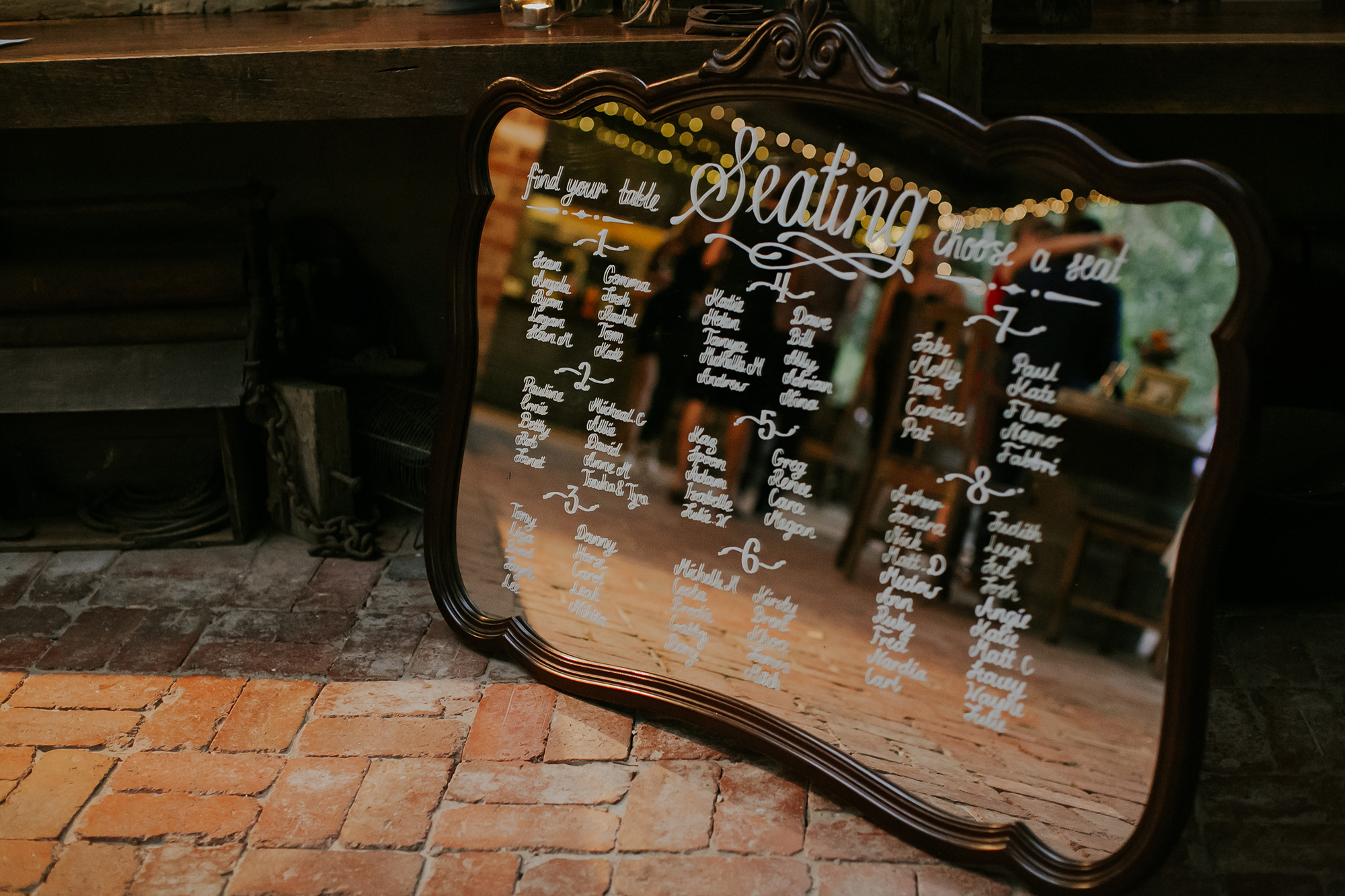 "As we sat and observed the fun, we noted that our guests were also
admiring the tiny features that we had planned. Antique mirrors displaying the seating chart, framed pictures of guests decorating the venue, giant games outside that were entertaining the young and young-at-heart, eclectic table number placements comprised of books, Scrabble pieces, candles and frames," the bride says of the venue styling.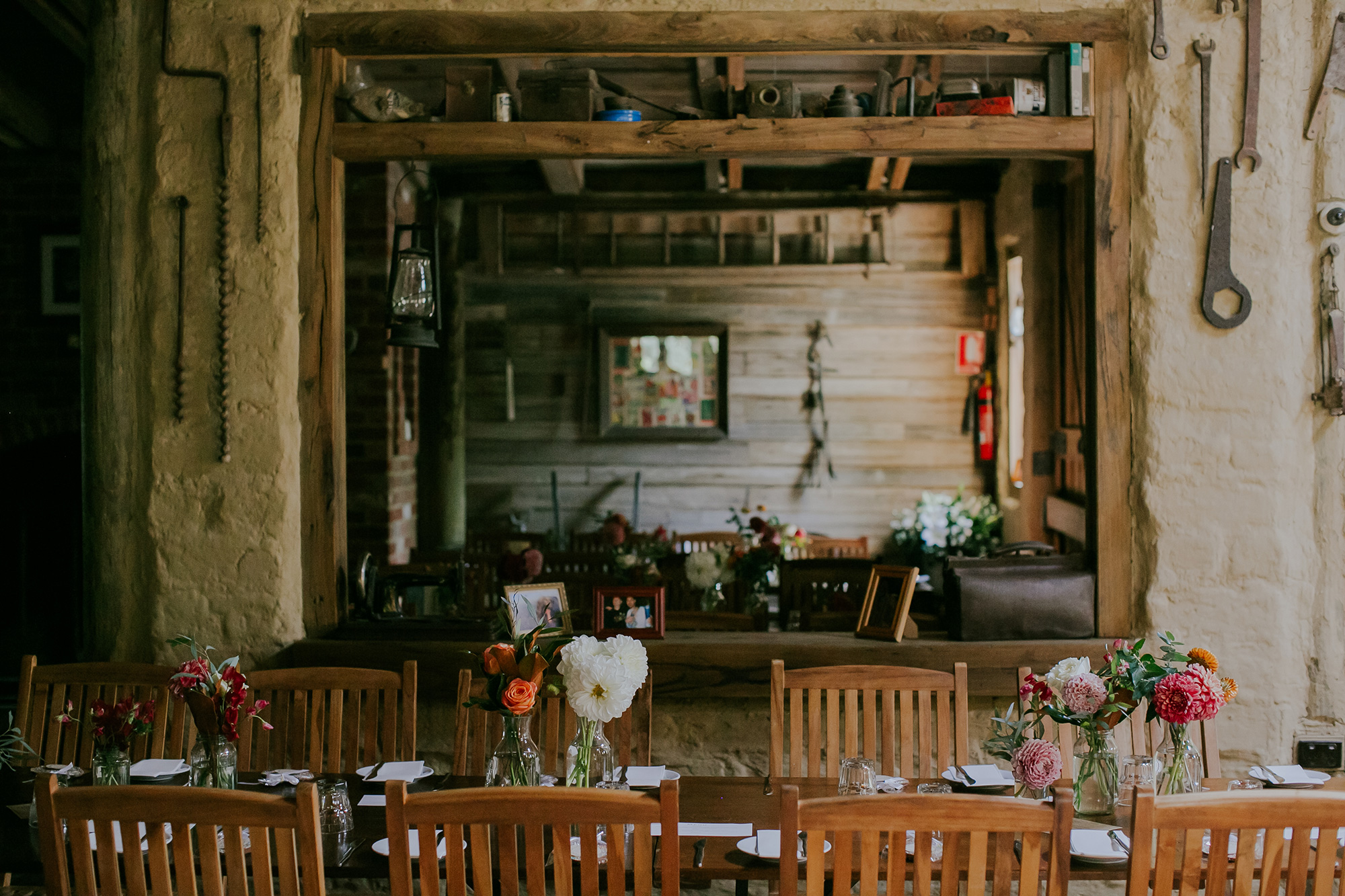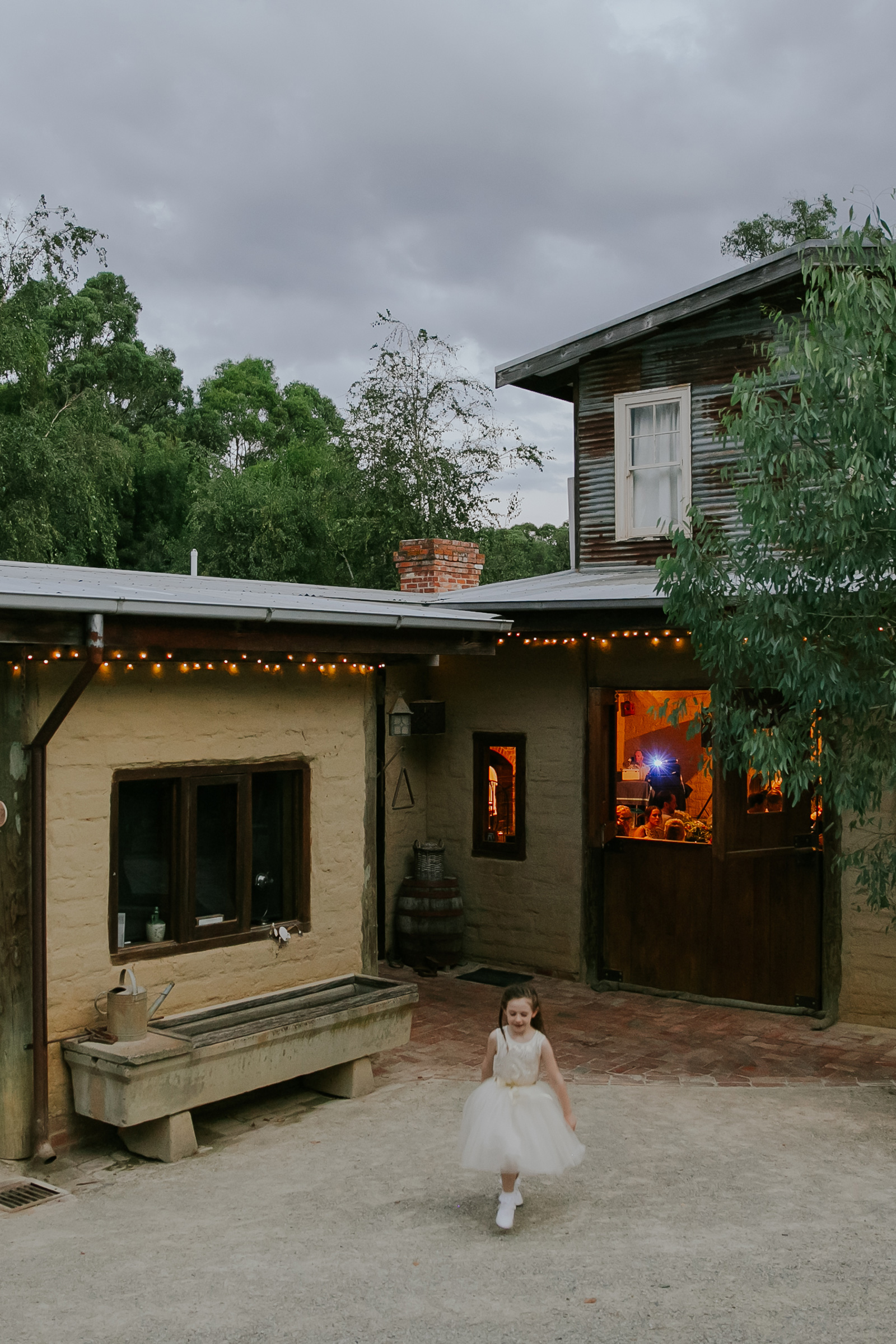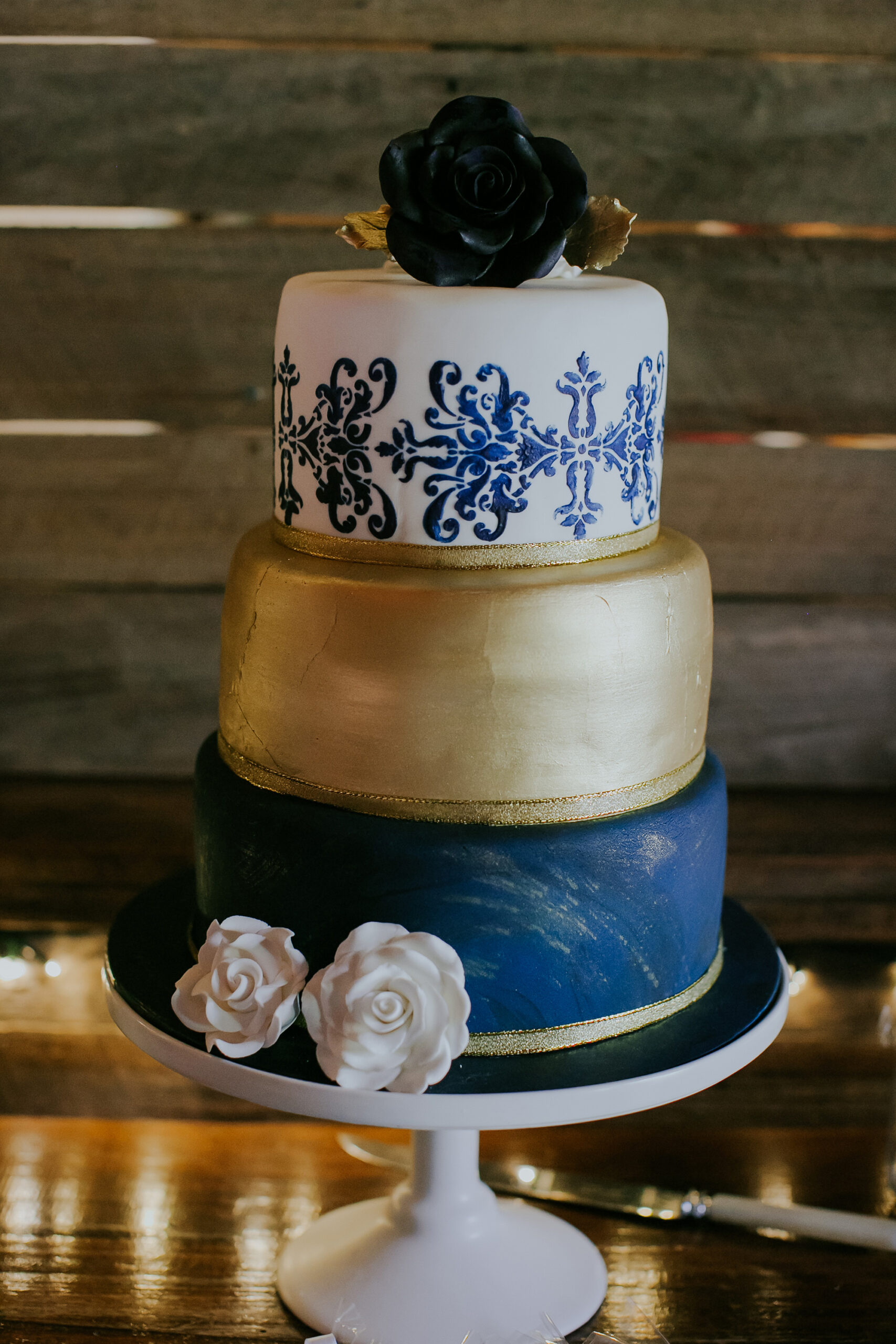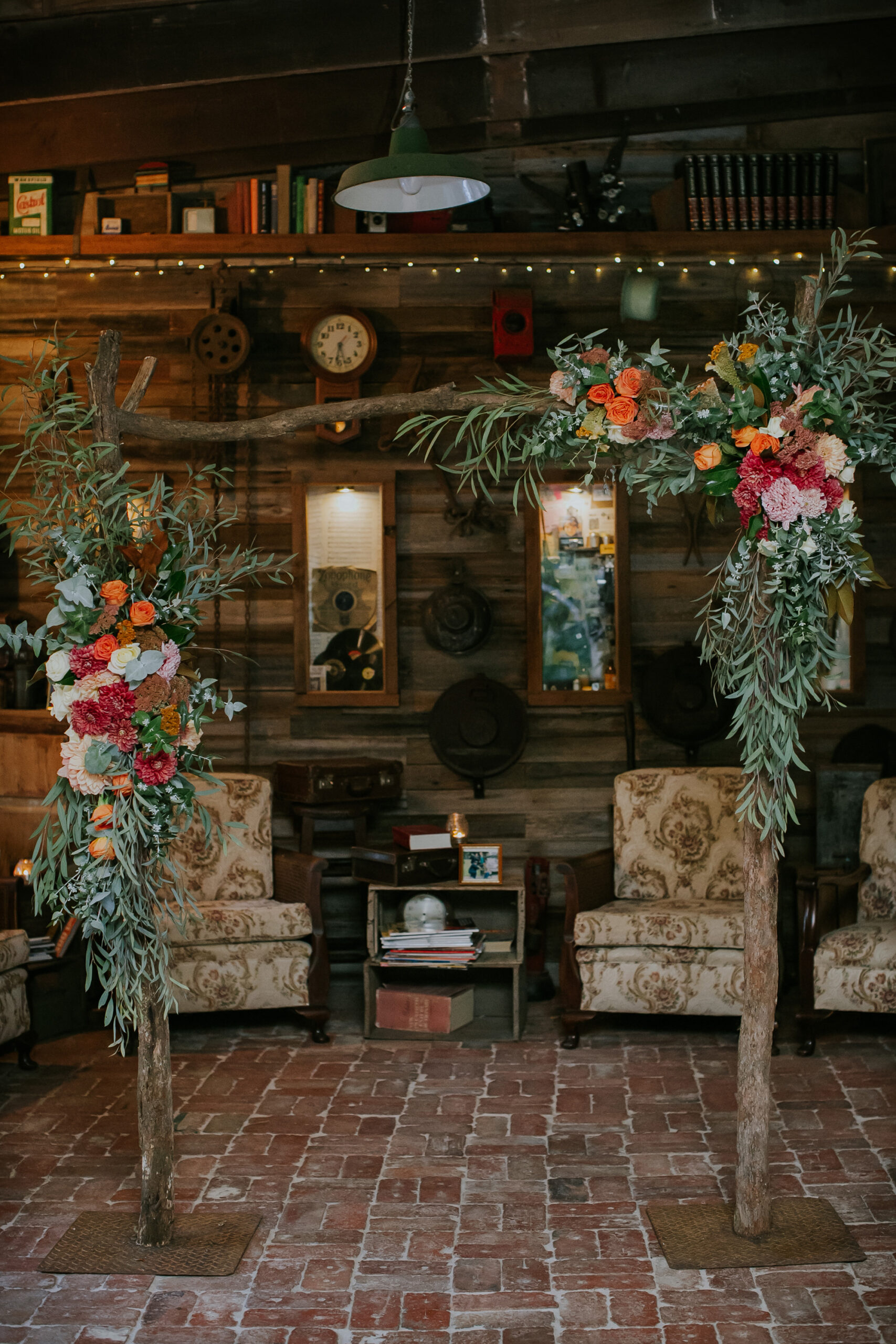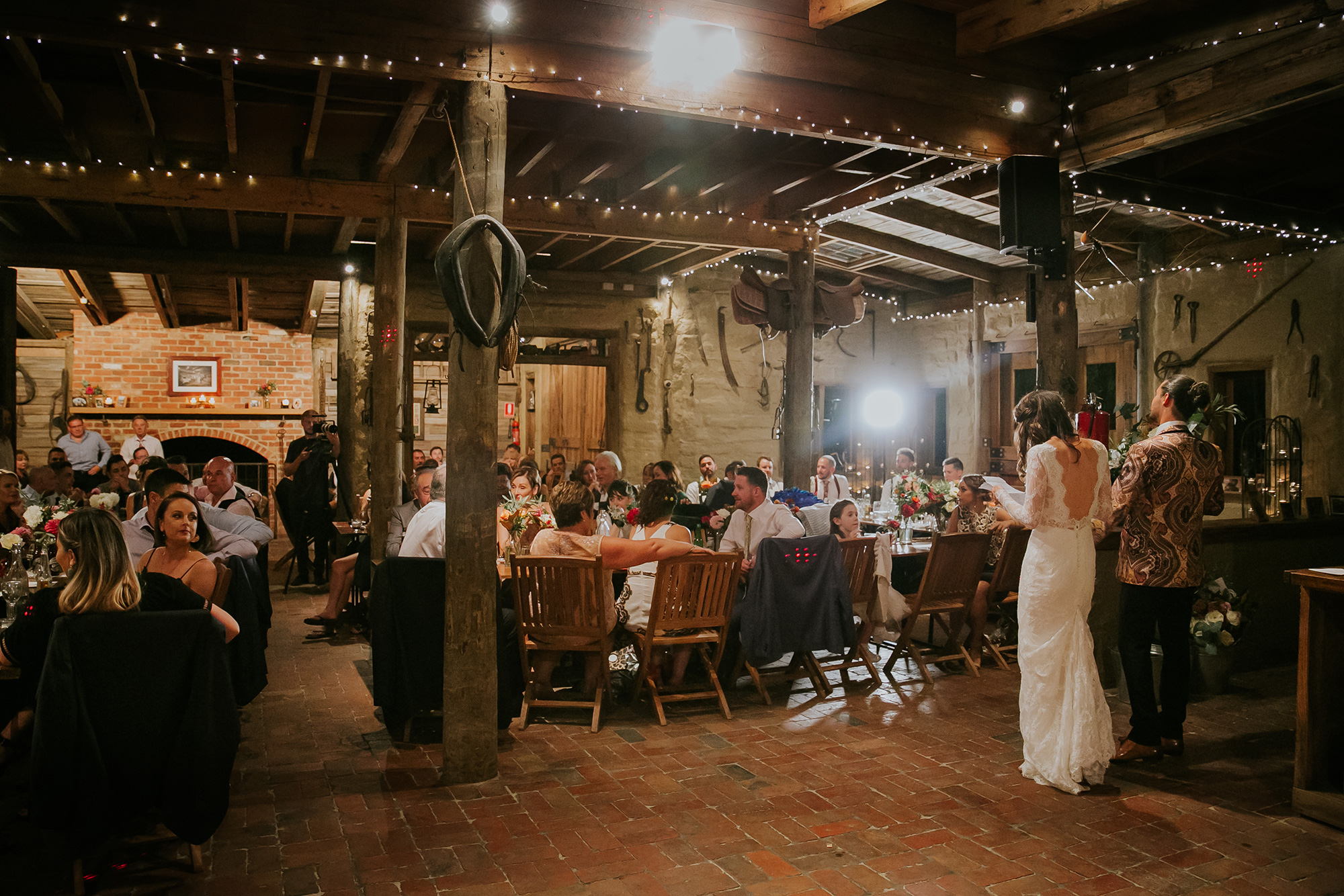 "We could not recommend this venue enough," smiles Kelly of Gum Gully Farm. "We loved its eclectic and eccentric feel."
https://vimeo.com/211601289
Video by Woolshed Imaging.
---

Kelly and Damian are in the running for a luxe Thailand honeymoon with Melati Beach Resort & Spa.
---