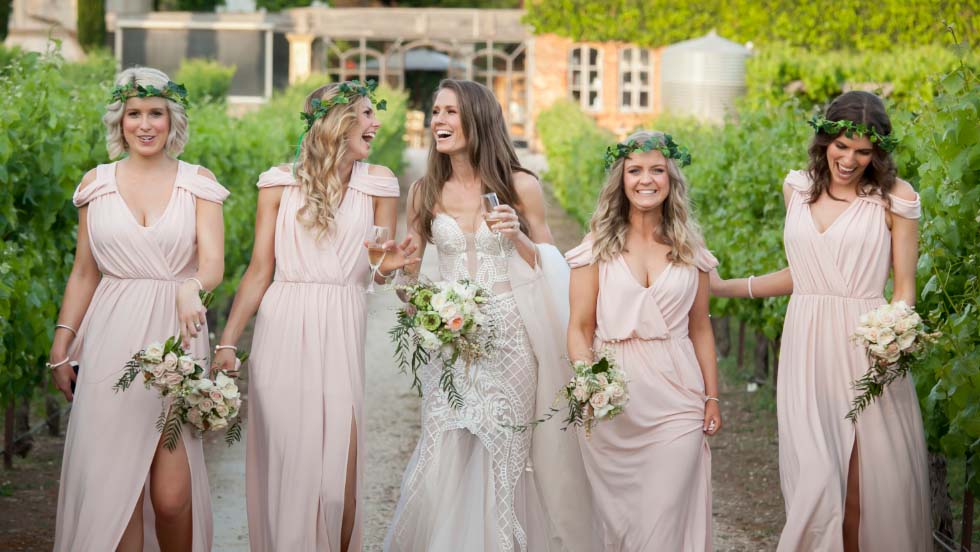 Your bridesmaids are your closest girlfriends, so, naturally, you want them to look amazing on your special day! Here are 10 gorgeous bridesmaids' looks we love…
Pink perfection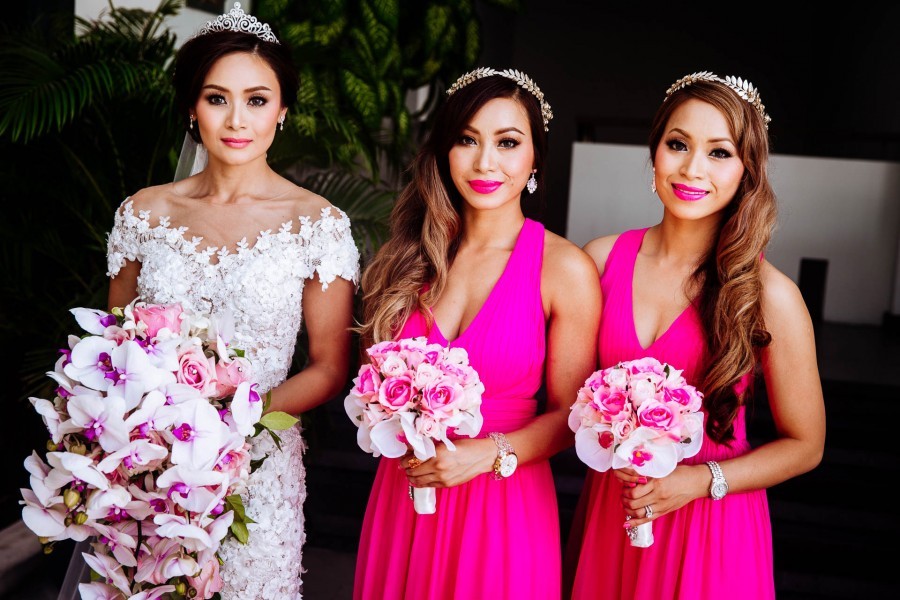 Bride Socheata opted for beautiful, bright pink gowns for her bridesmaids, which she handmade herself!
Magical mauve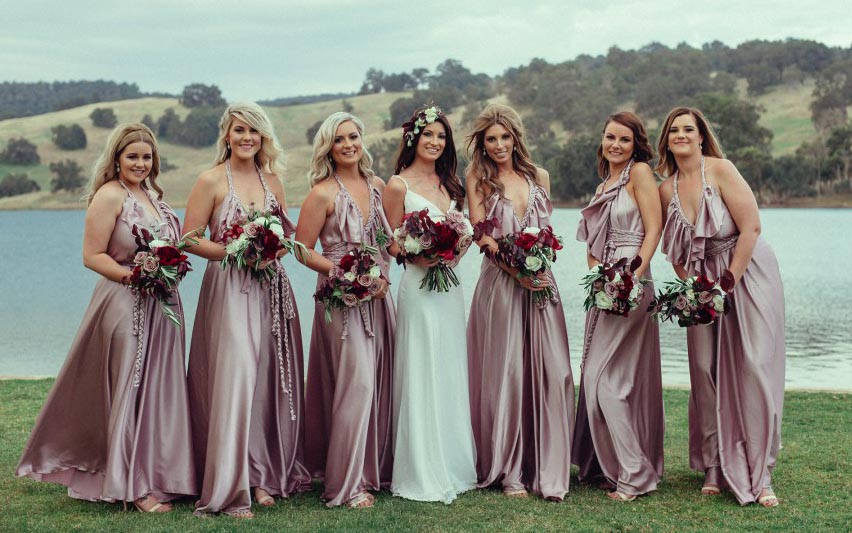 One of our favourite bridesmaids' looks ever, this stunning bridal party is dressed in satin mauve gowns which are brought to life with gorgeous unstructured bouquets featuring shades of crimson and dusty pink. Just divine!
Blush beauty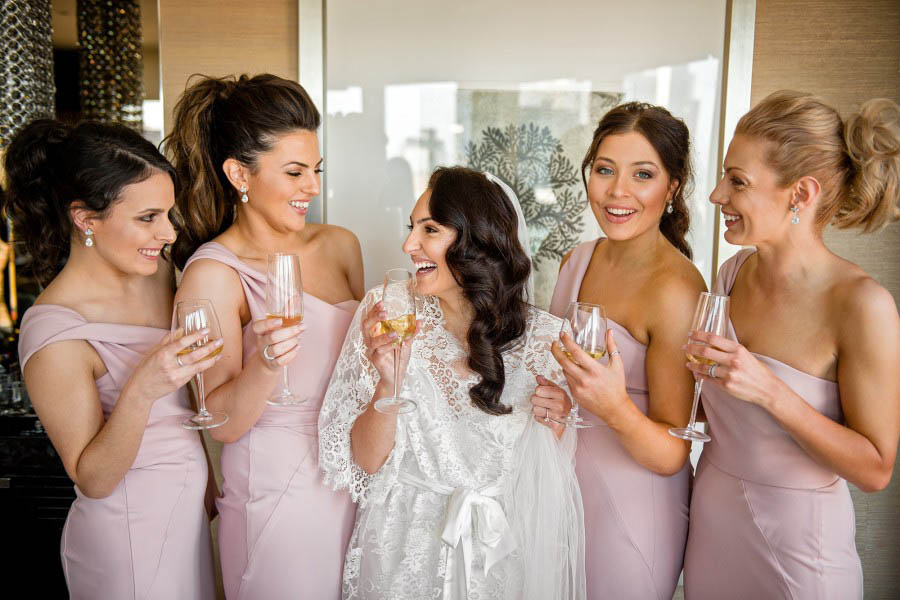 So chic and so elegant, Melbourne bride Marissa dressed her beautiful maids in floor-length blush-coloured gowns.
Traditional glam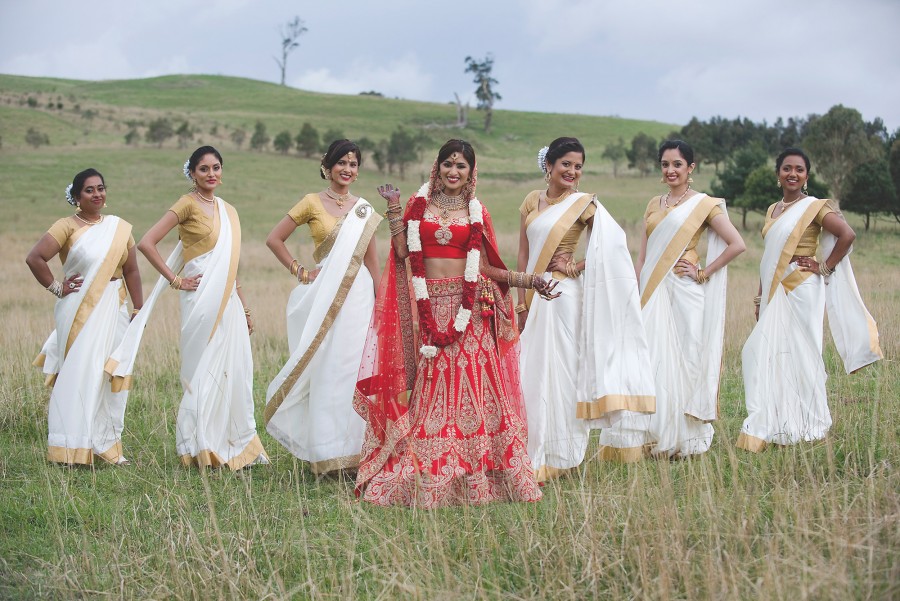 "To showcase the merging of two very distinct cultures we thought It would be fantastic if we could have our bridal party wear the traditional outfits from each state," says Sydney bride Vruchi.
Pastel party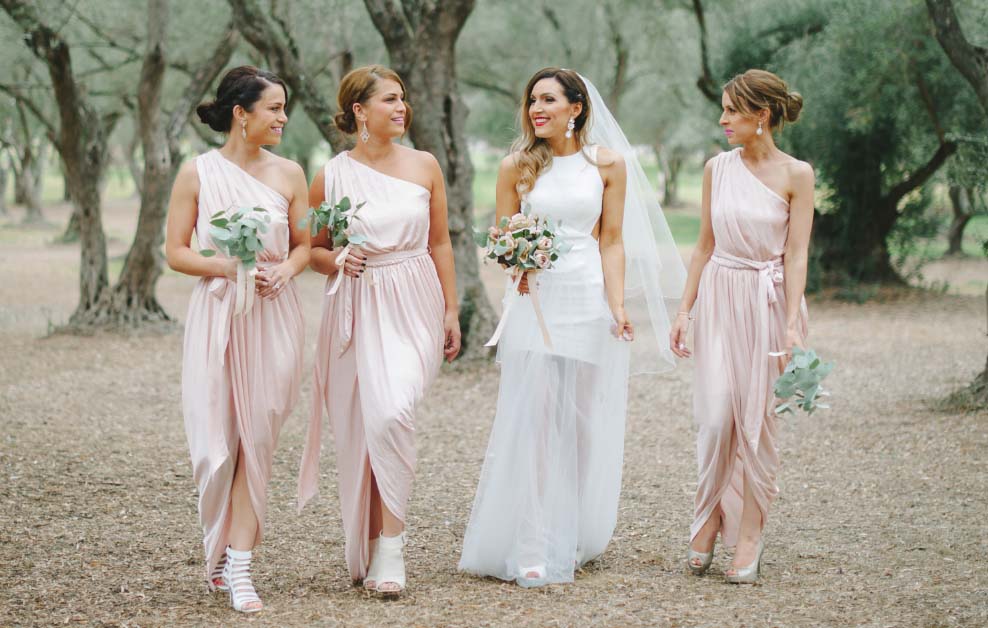 Adelaide bride Kristel chose lovely pastel pink dresses for her bridesmaids.
Glamorous gold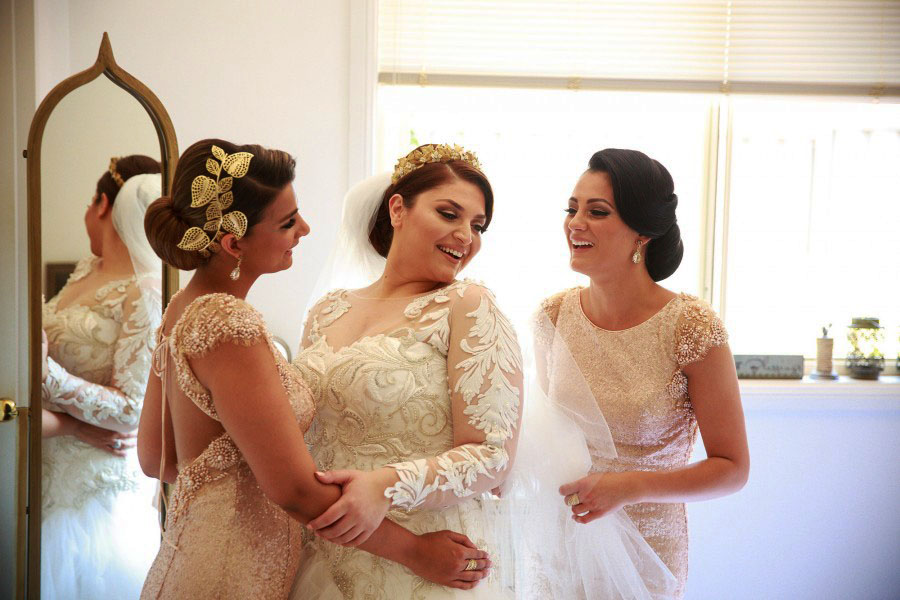 "I've always loved classic looks with a twist or just really fashion-forward options, so taking my love of movies like Amelie and The Great Gatsby I knew art-deco and the '20s were my inspo points for our special day," says bride Pamela.
Cute and casual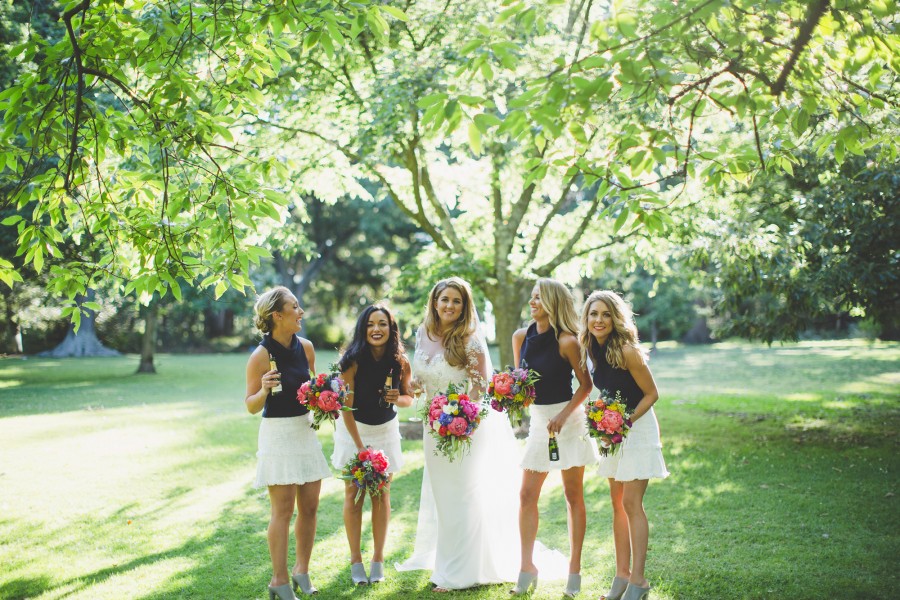 Rather than opting for traditional bridesmaids' dresses, Carly opted for skirts and separate tops, paired with chunky, grey heels.
Vineyard vibes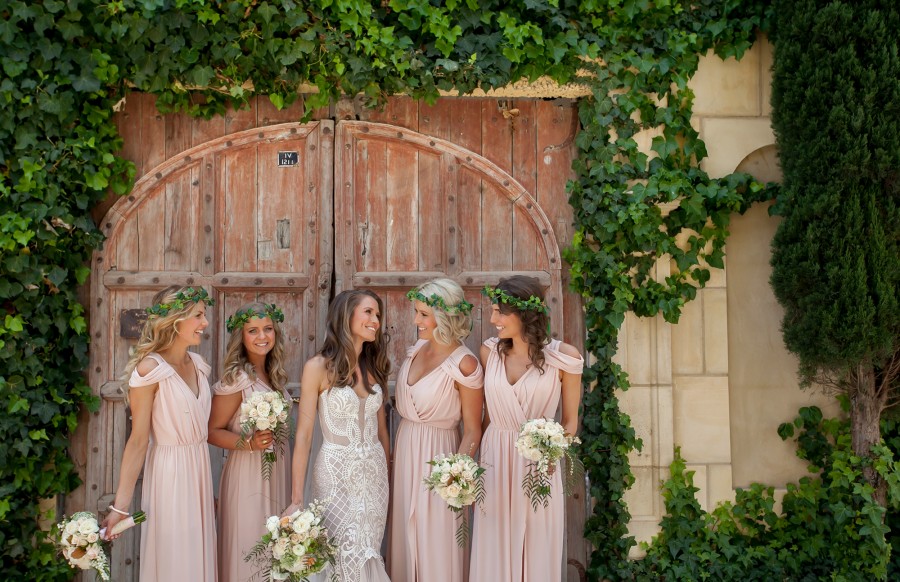 Bride Jessica's hot tip for a getting the wedding you visualise is mood boards. "Create mood boards in order of how the wedding will flow," she says.
Bohemian bridesmaids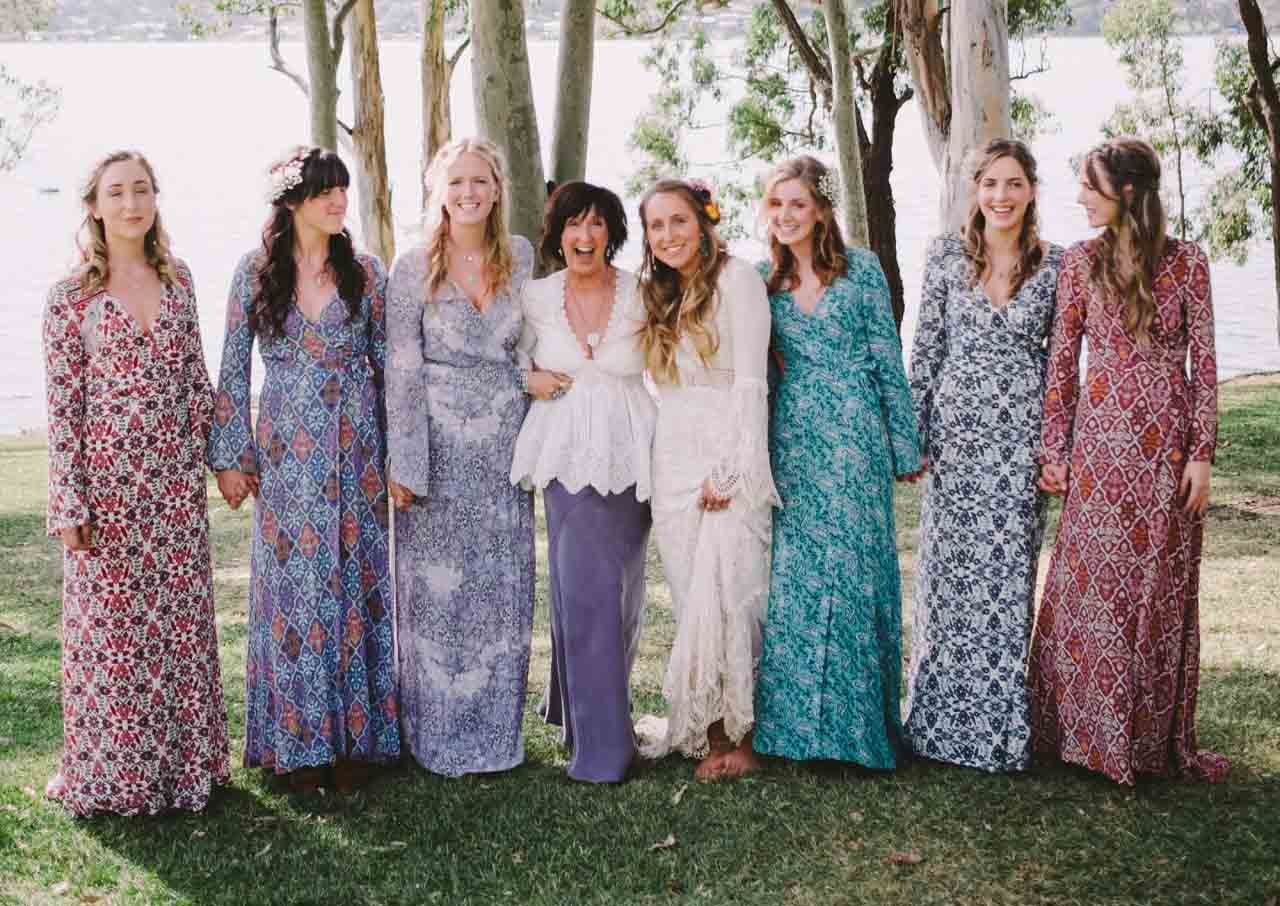 Bohemian bride Ruby styled her bridesmaids in mismatched patterned long-sleeved gowns.
Relaxed rustic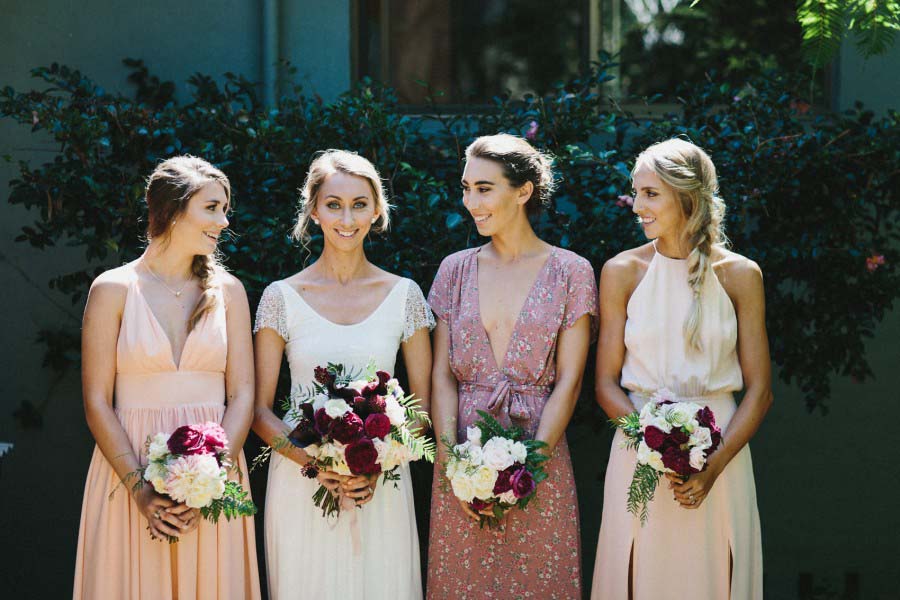 "I wanted the girls to feel comfortable on the day, so they chose their own," says Em of the beautiful mismatched bridesmaid dresses.
[ew-supplier-carousel]