Laughter, friendship and family is the best medicine for Em and Dave.
Em Tuxworth, 28, found her match when she met Dave Bonouvrie, 30, "on Tinder of all places!" The lucky-in-love MacMasters Beach bride from Central Coast, NSW, says her Sydney groom "made me laugh from the first conversation we had and he has kept me laughing every day since."
Soon after meeting, the couple realised that, by coincidence, Dave had spent every summer holidaying in Em's hometown! So it was only natural for Dave to propose there. Knowing that Em hated surprises, so it was obvious to him that he should plan a cheeky surprise proposal, and then have both families celebrate afterwards.
"We took the dog for a walk on the beach one winter morning and the next thing I knew he was down on one knee," recalls Em. "Dave knows I hate surprises but that was the best one of my life so I forgave him pretty quickly!"
On March 19, 2016, their relaxed rustic wedding was a held at earthy Kincumba Mountain, a beautiful ceremony amongst 70 of Em and Dave's closest friends and family. Naturally, the reception was held at MacMasters Beach. Em was stunning in a flowing feminine gown, accompanied by a bouquet of burgundy and white blooms, arranged by her long-time friend at Fleur & Threads florist.
Dave and his groomsmen were on-trend in navy blue suits which complemented the bridesmaids' light peach and dusty pink dresses.
With so much love to celebrate, this couple have found the recipe to happiness. "Dave and I really are best friends, we both believe that a good marriage is build on a solid foundation of friendship, having someone to be there by your side to get through the day-to-day of life," says Em.
Photos courtesy of Jimmy Raper Photography.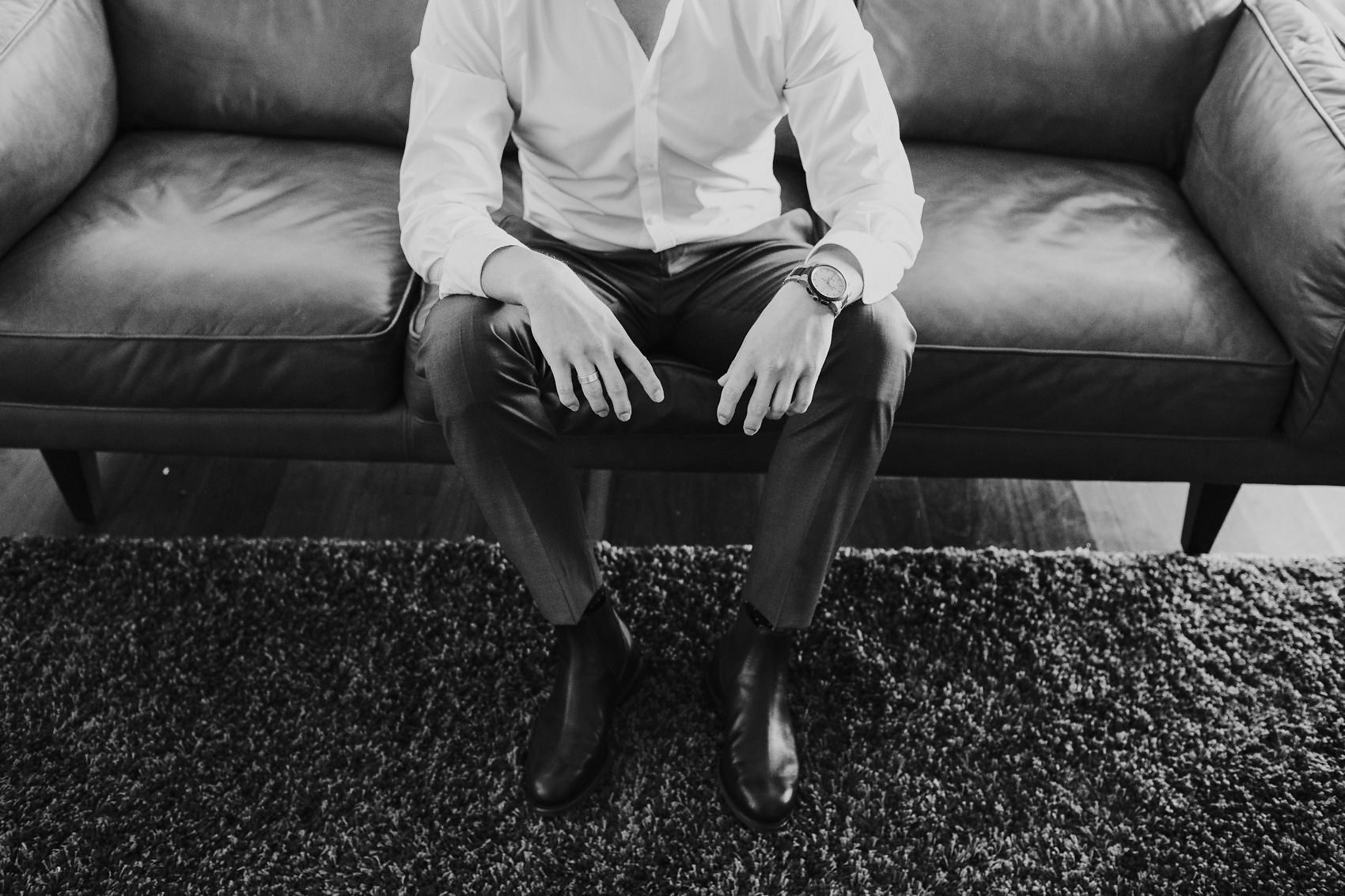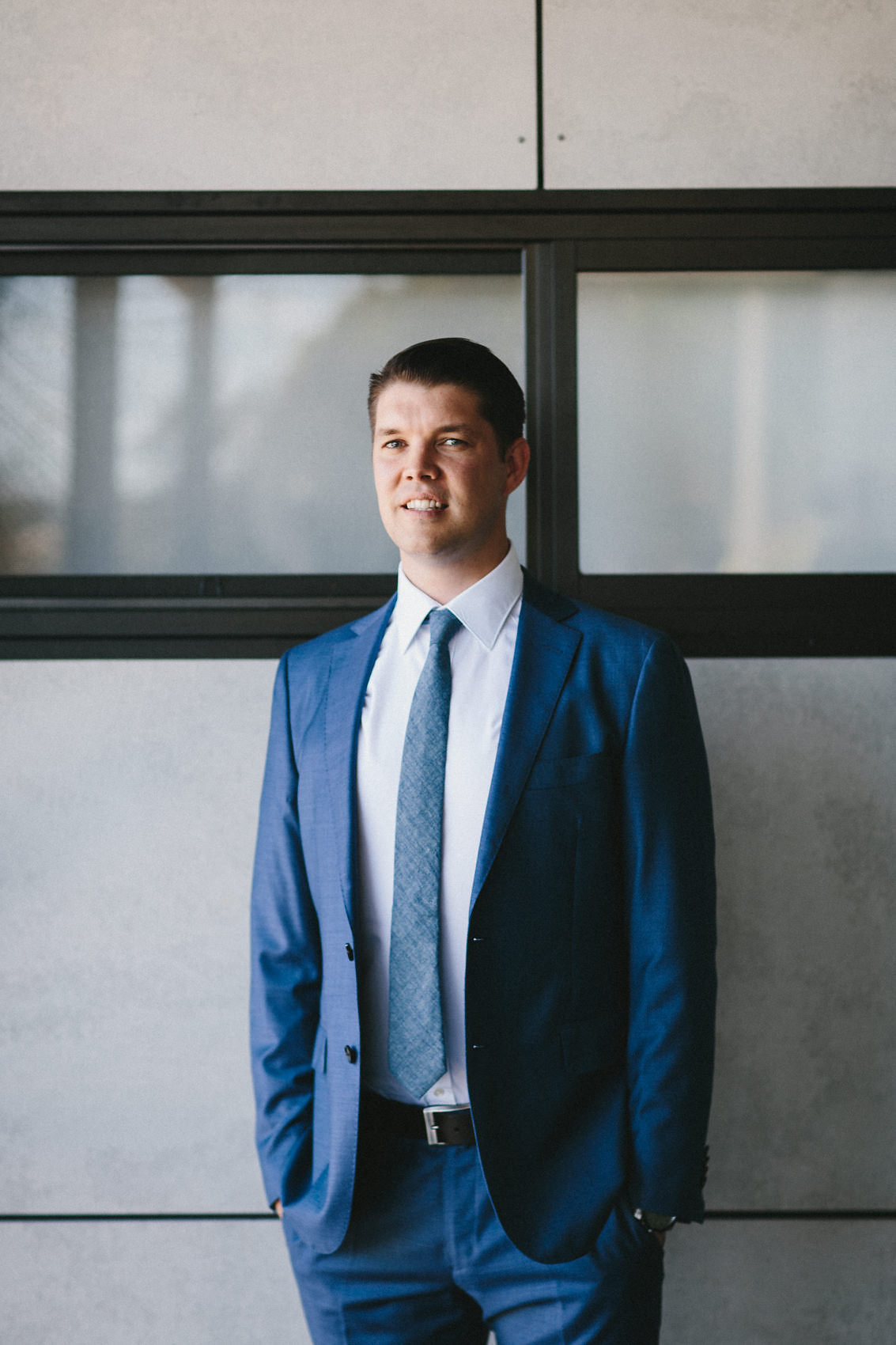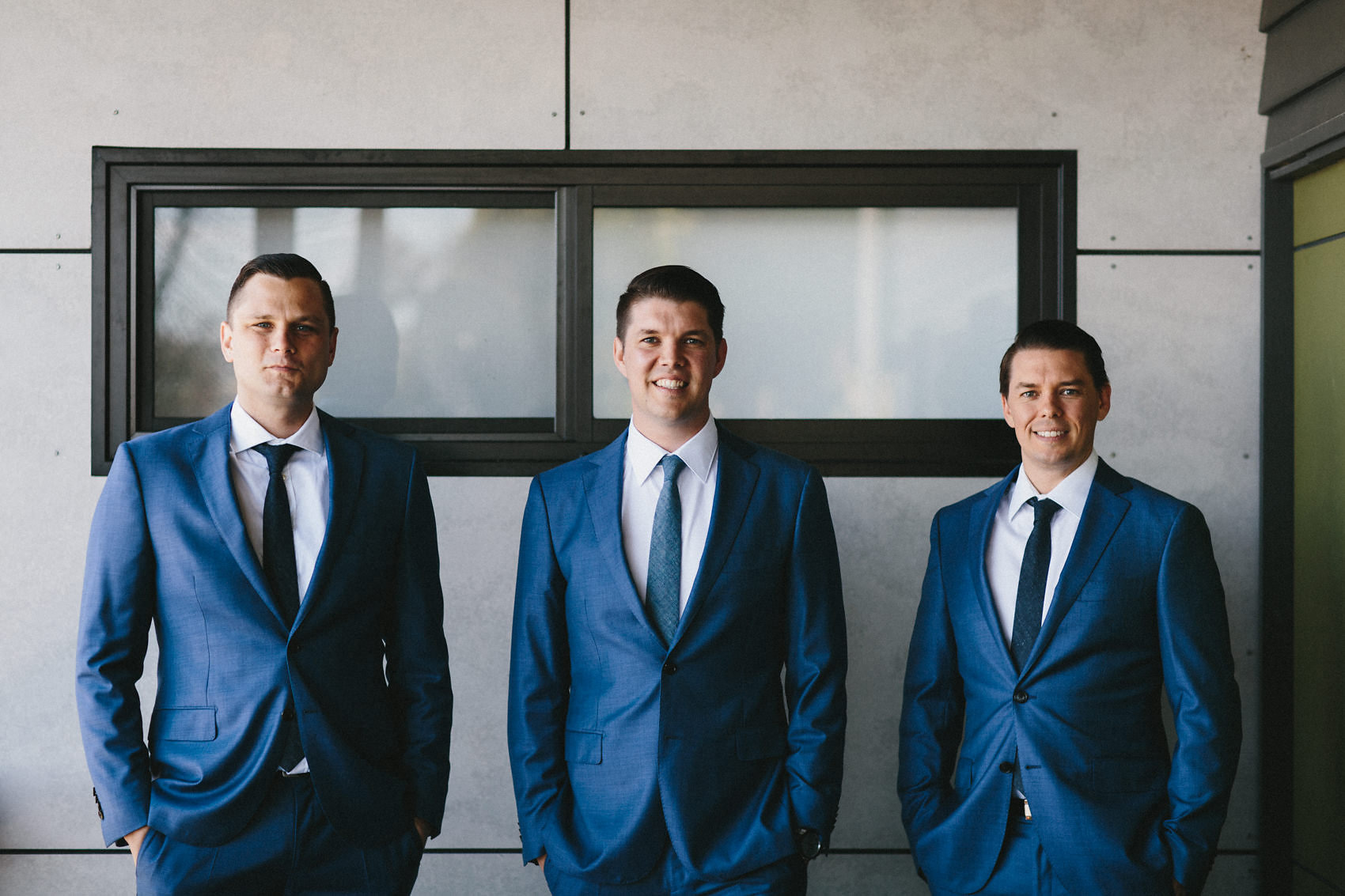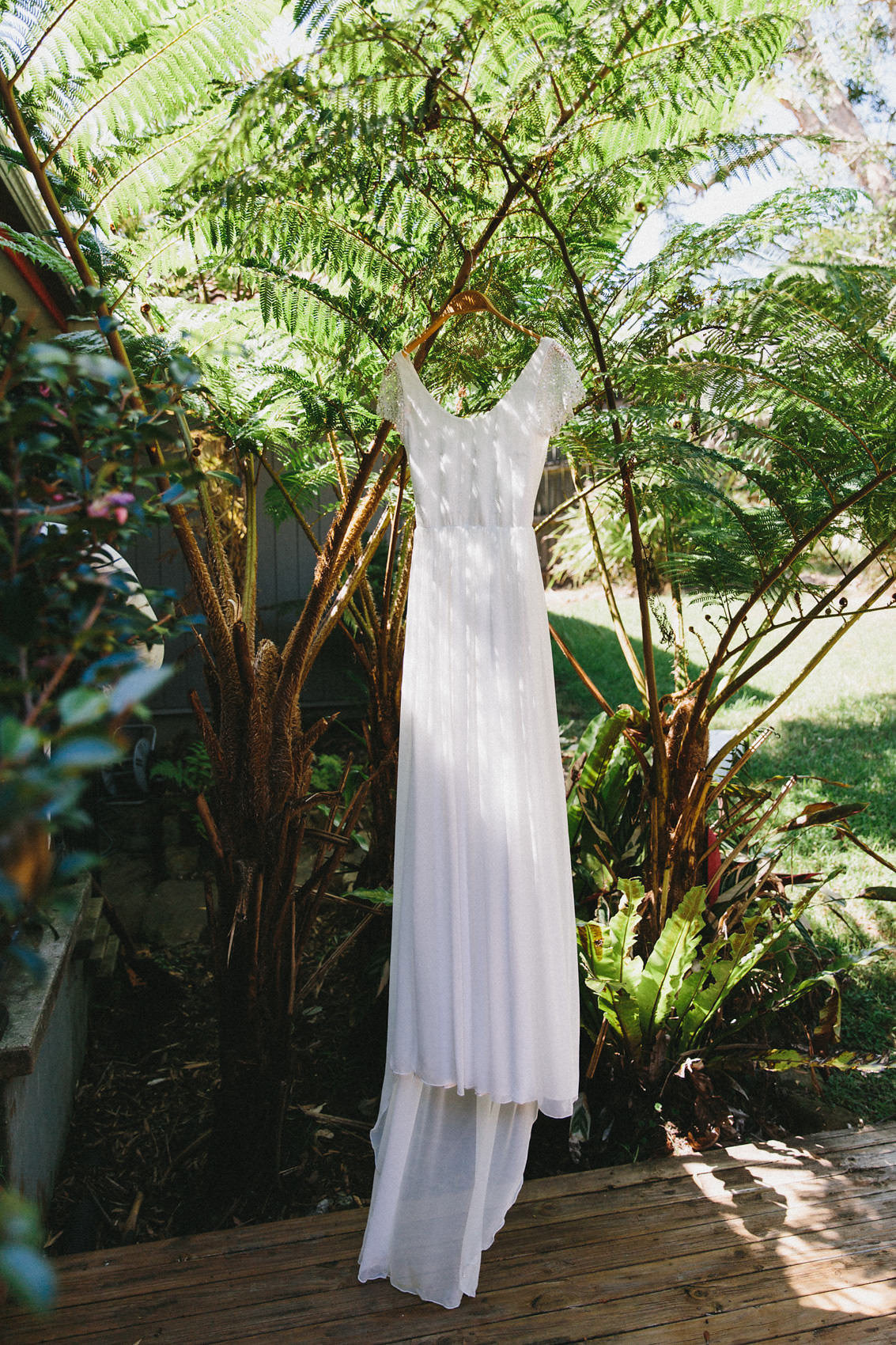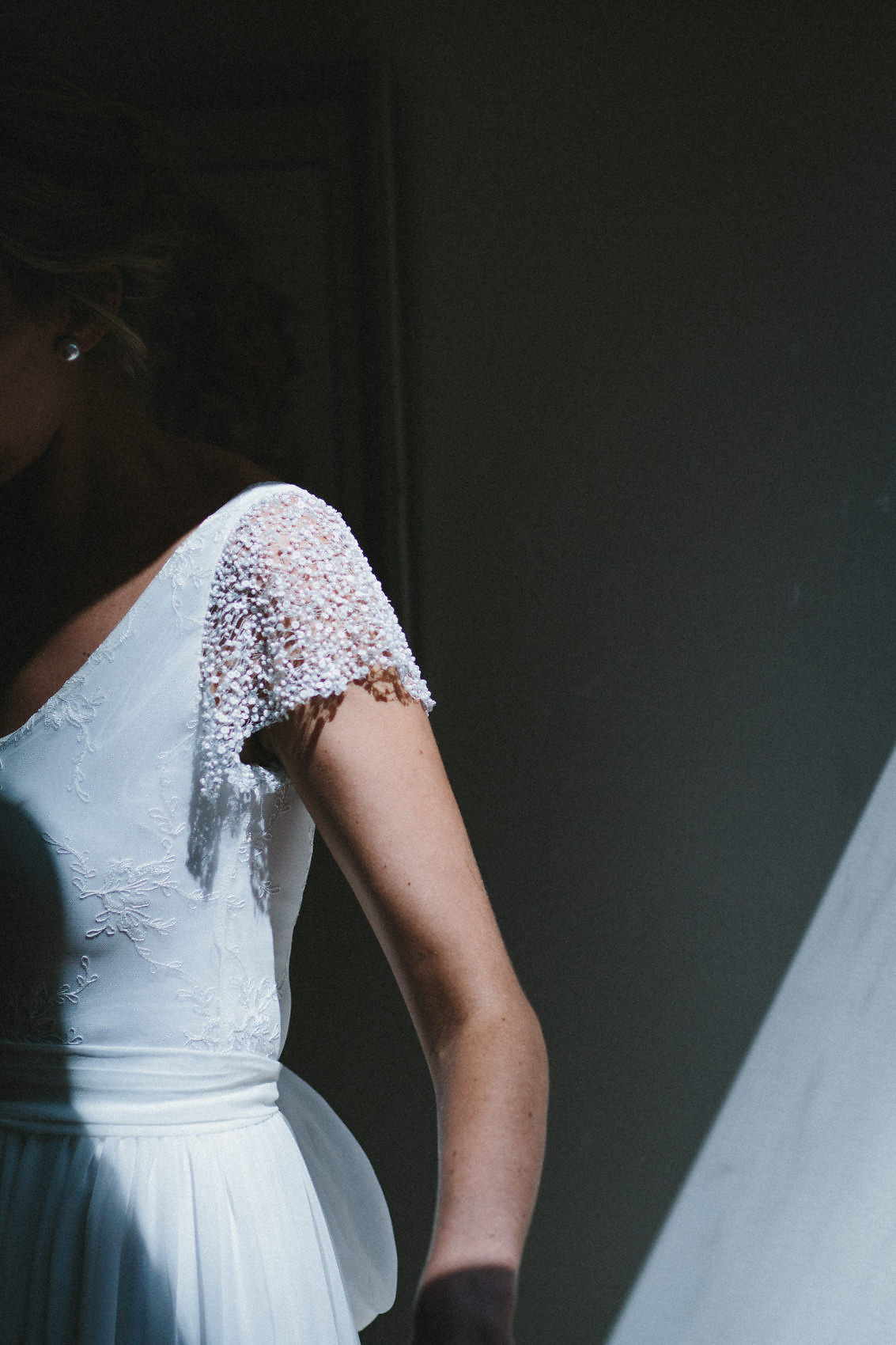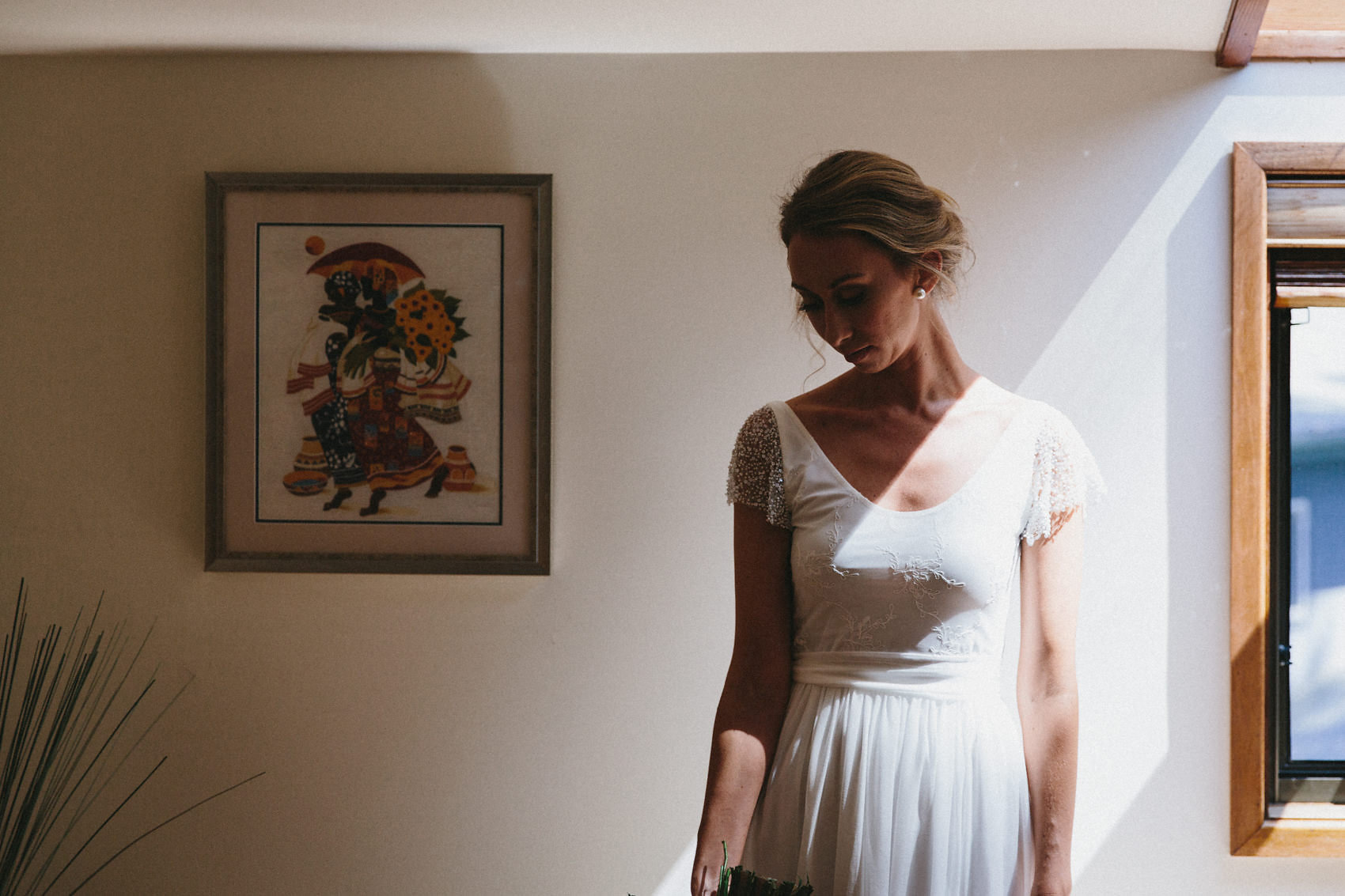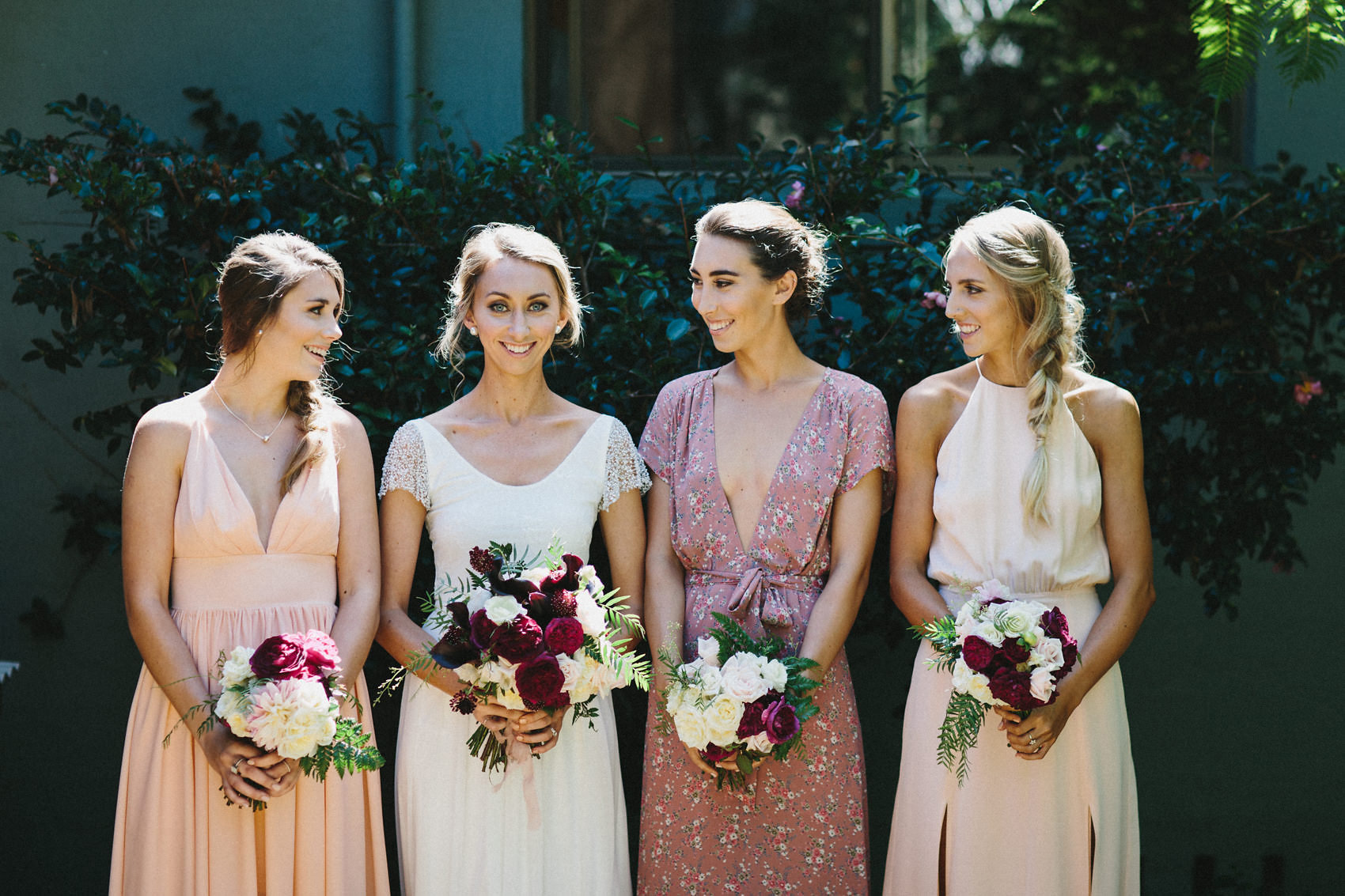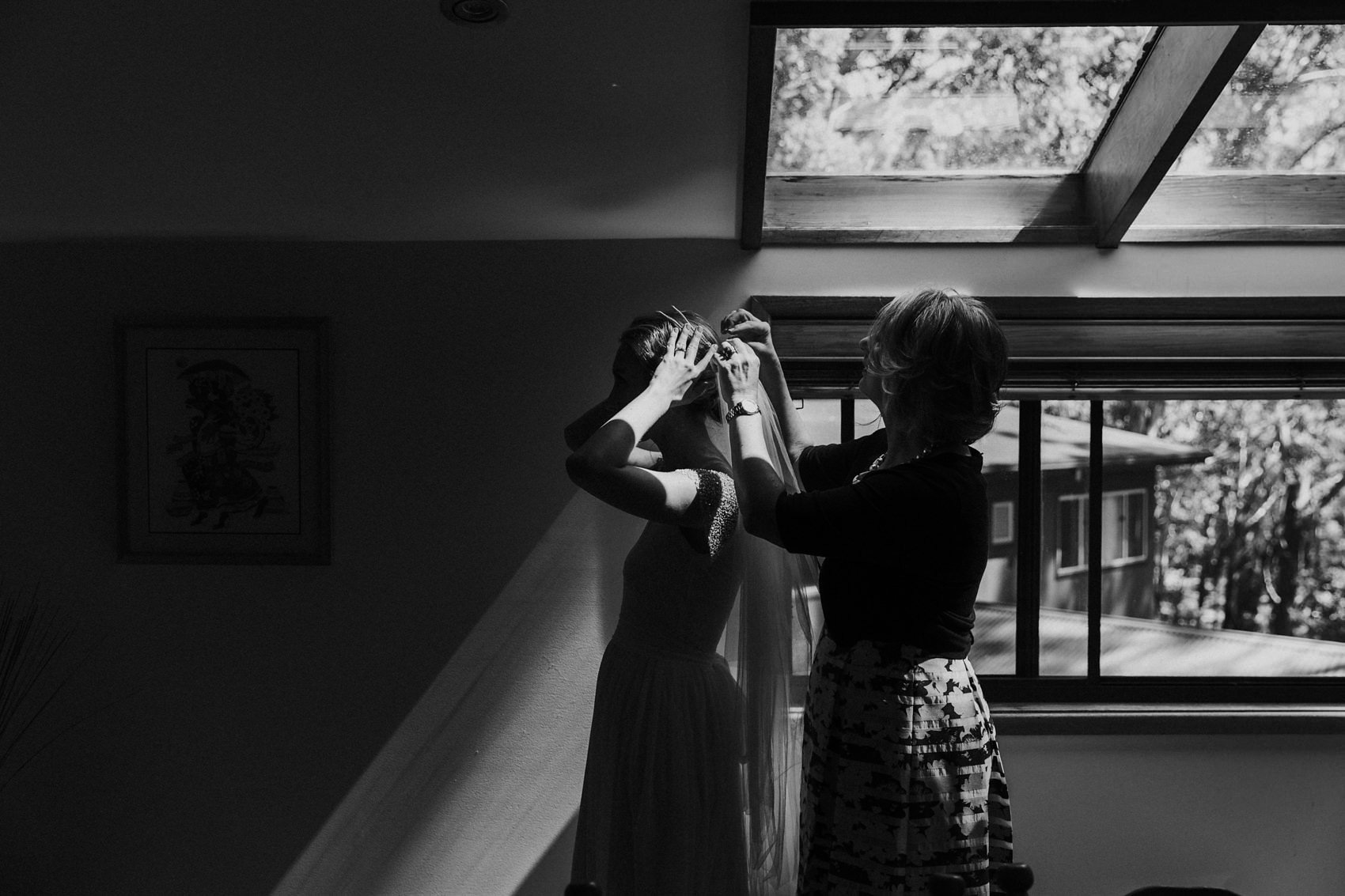 "My nan, mum and I have all worn the veil now and it was a nice link to two very strong women who I admire," says Em.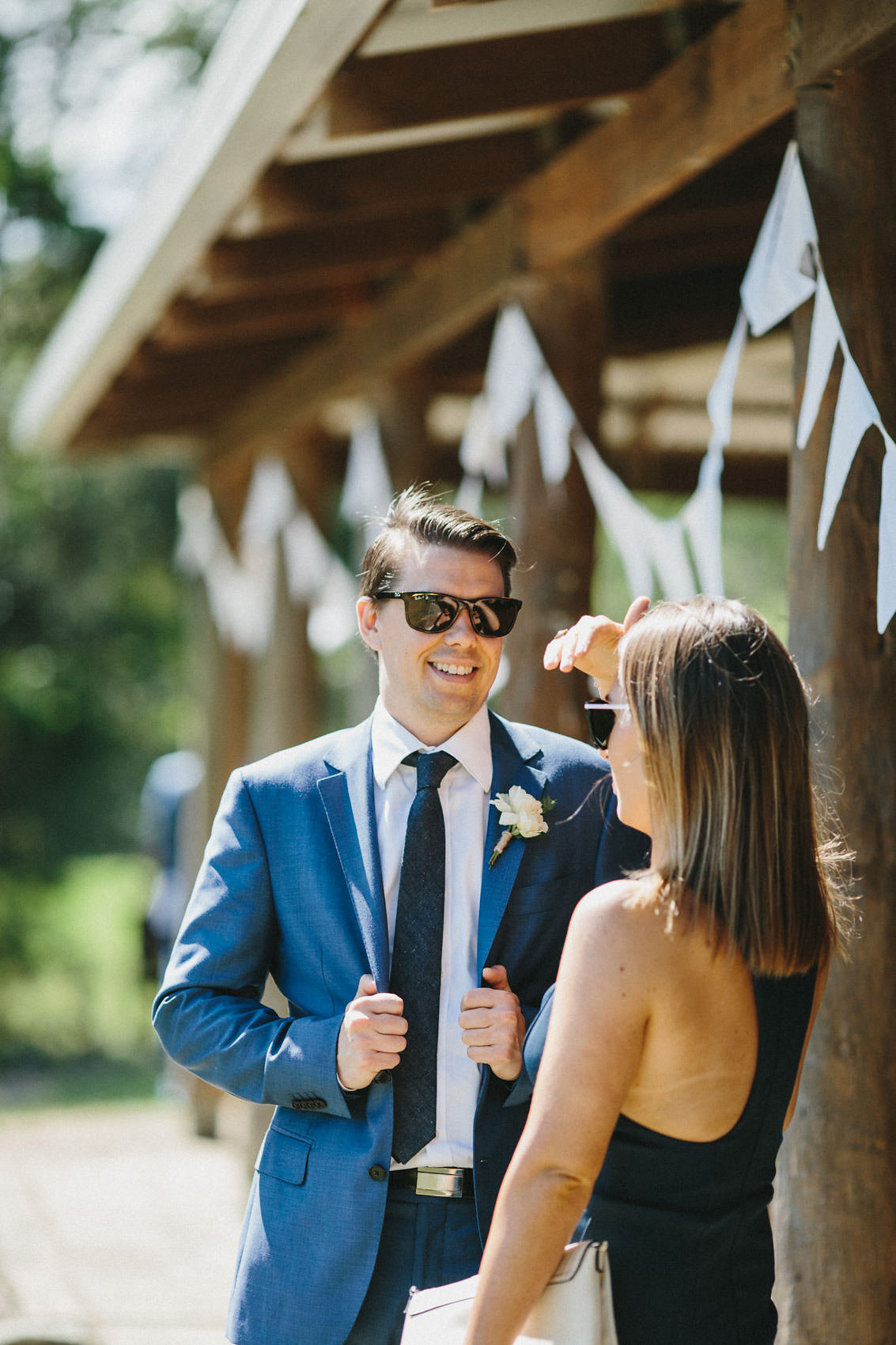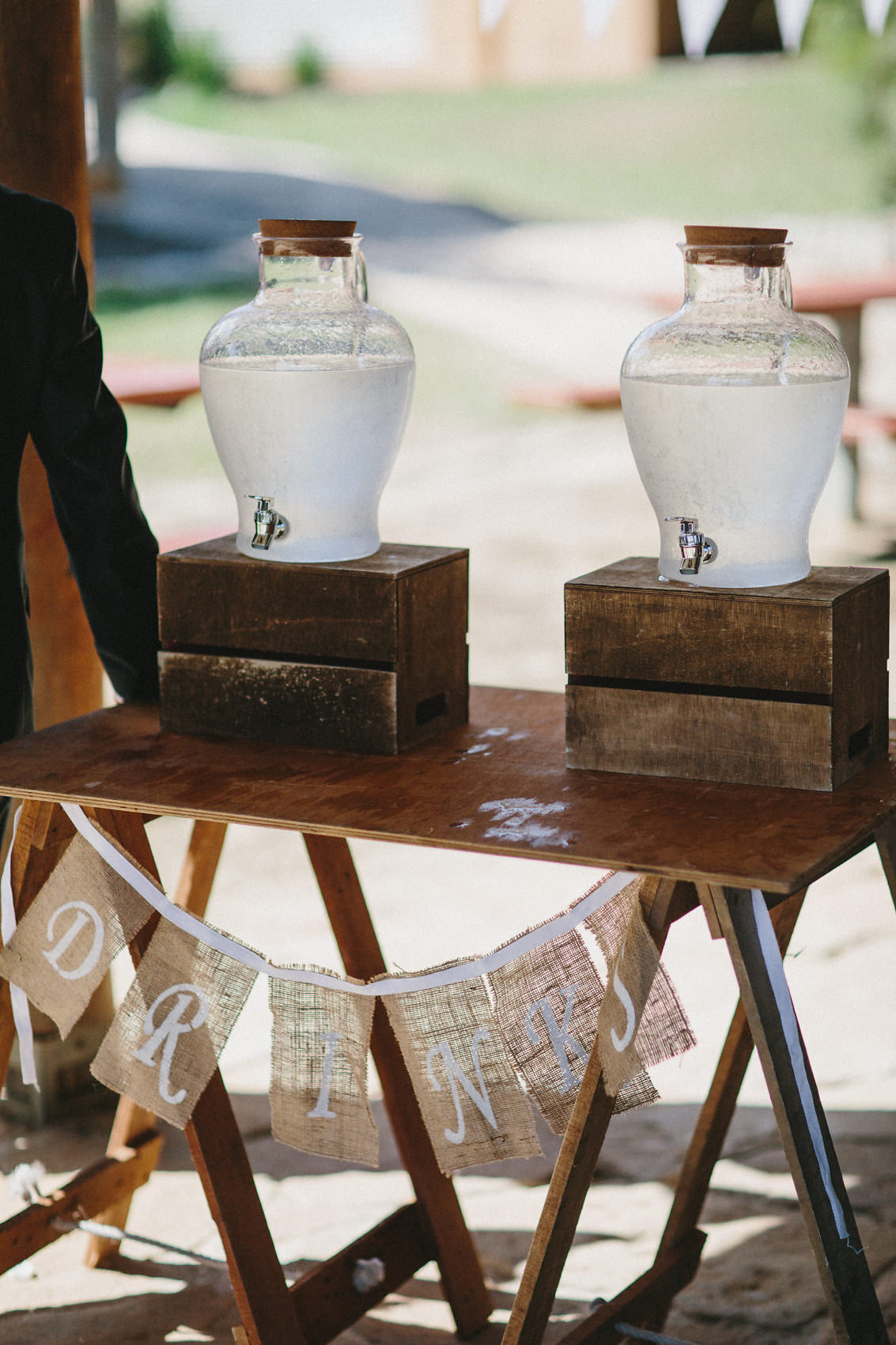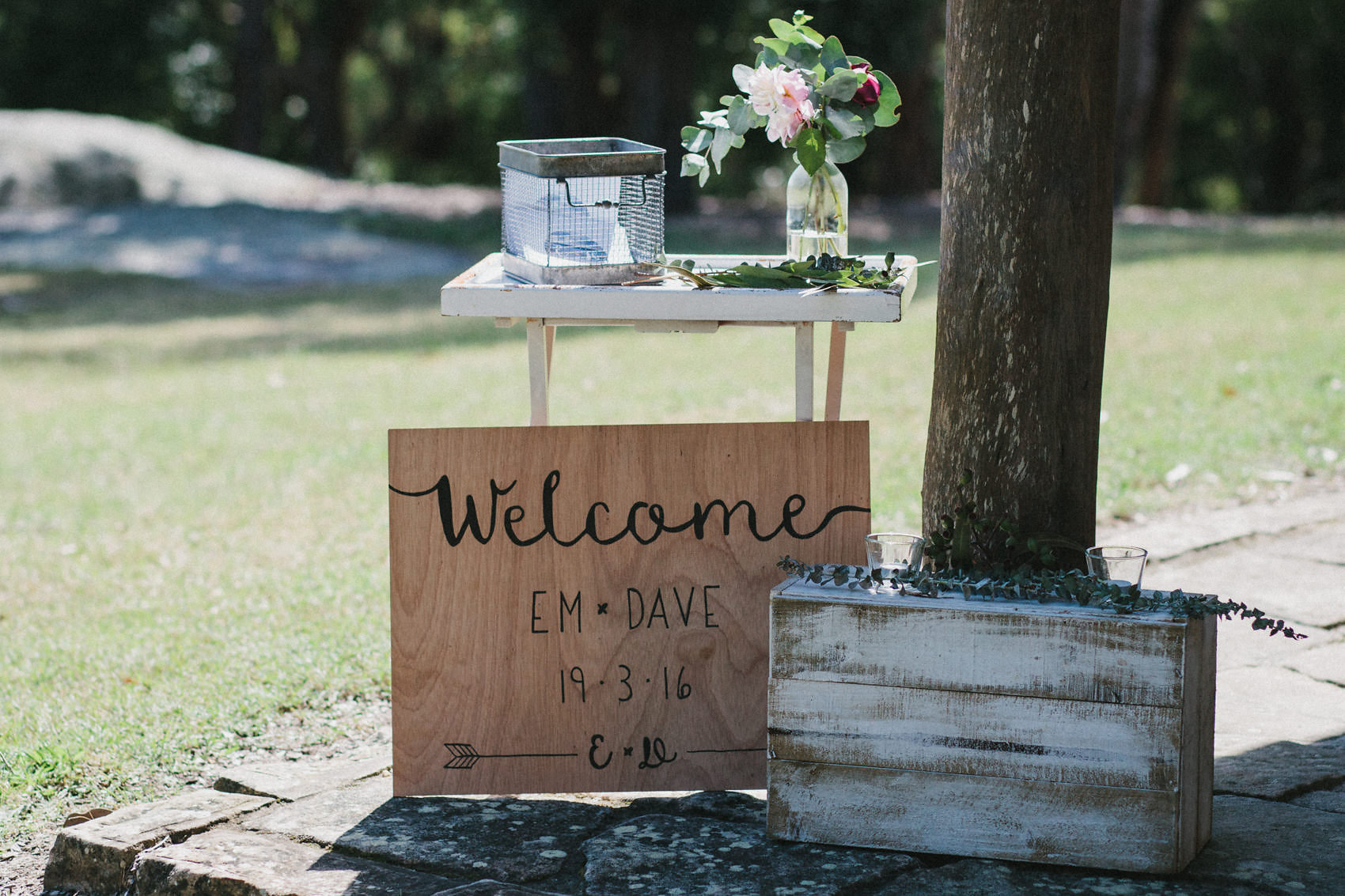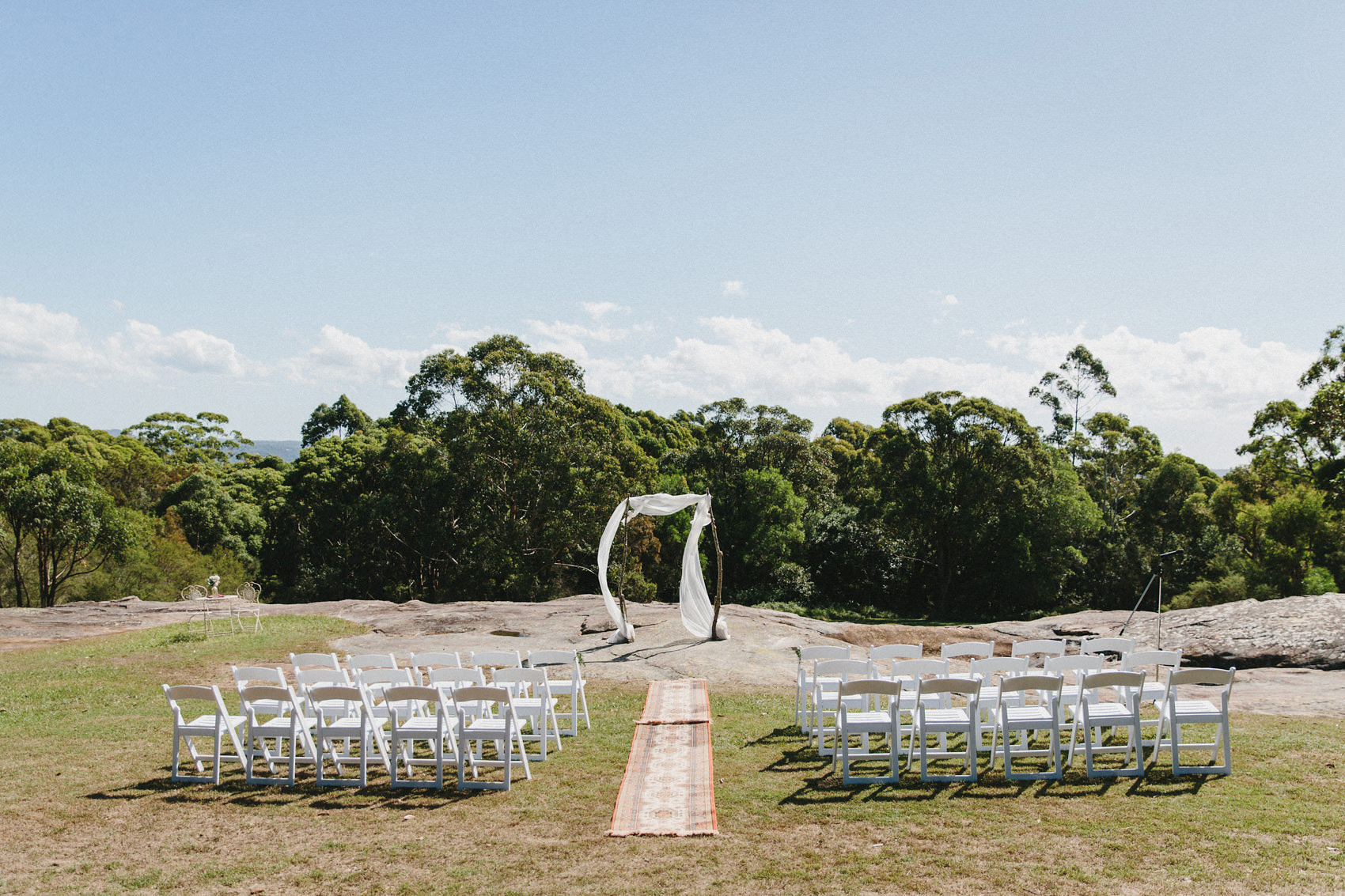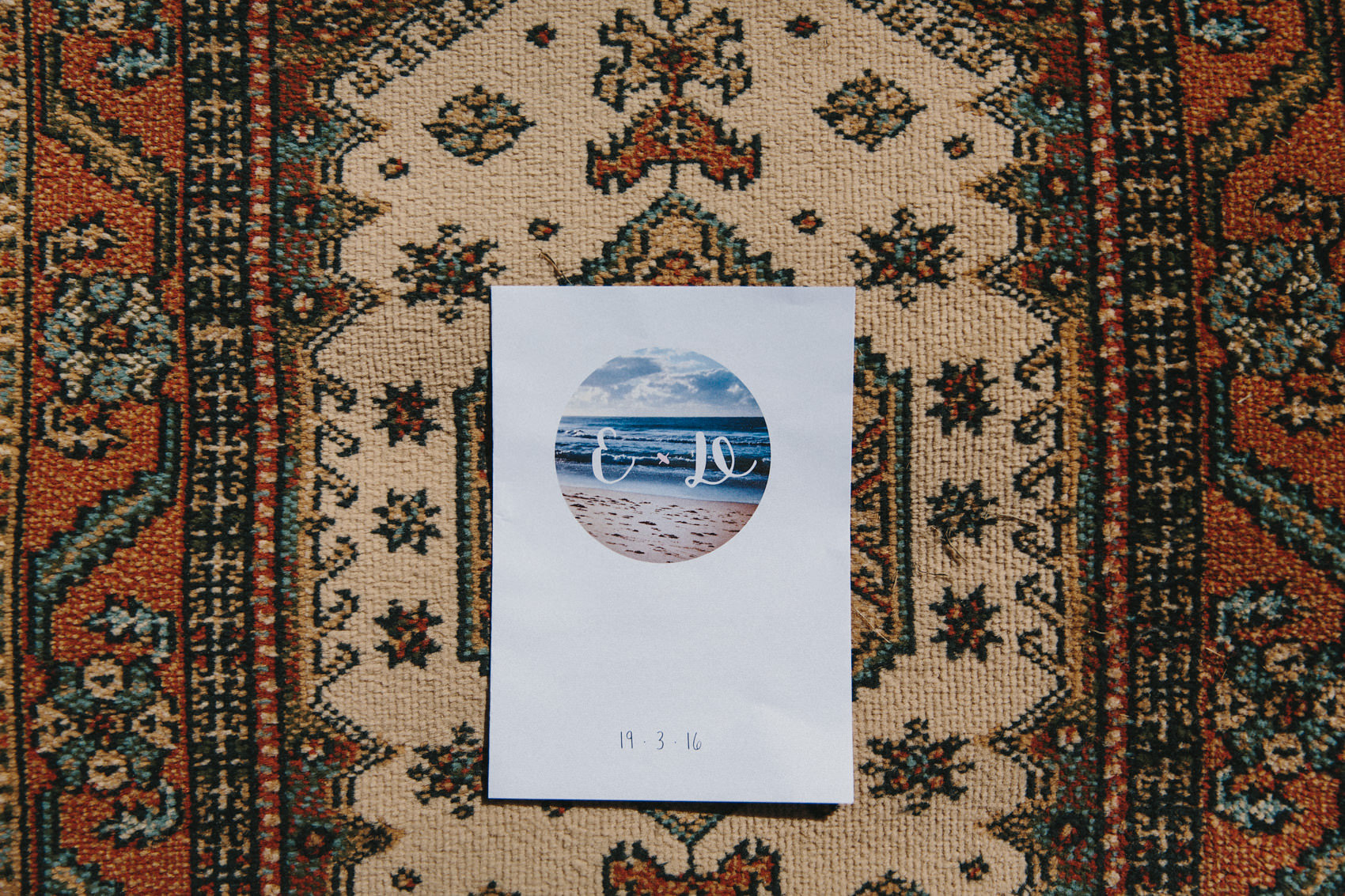 Dave put his creative touch on these hand-made invitations.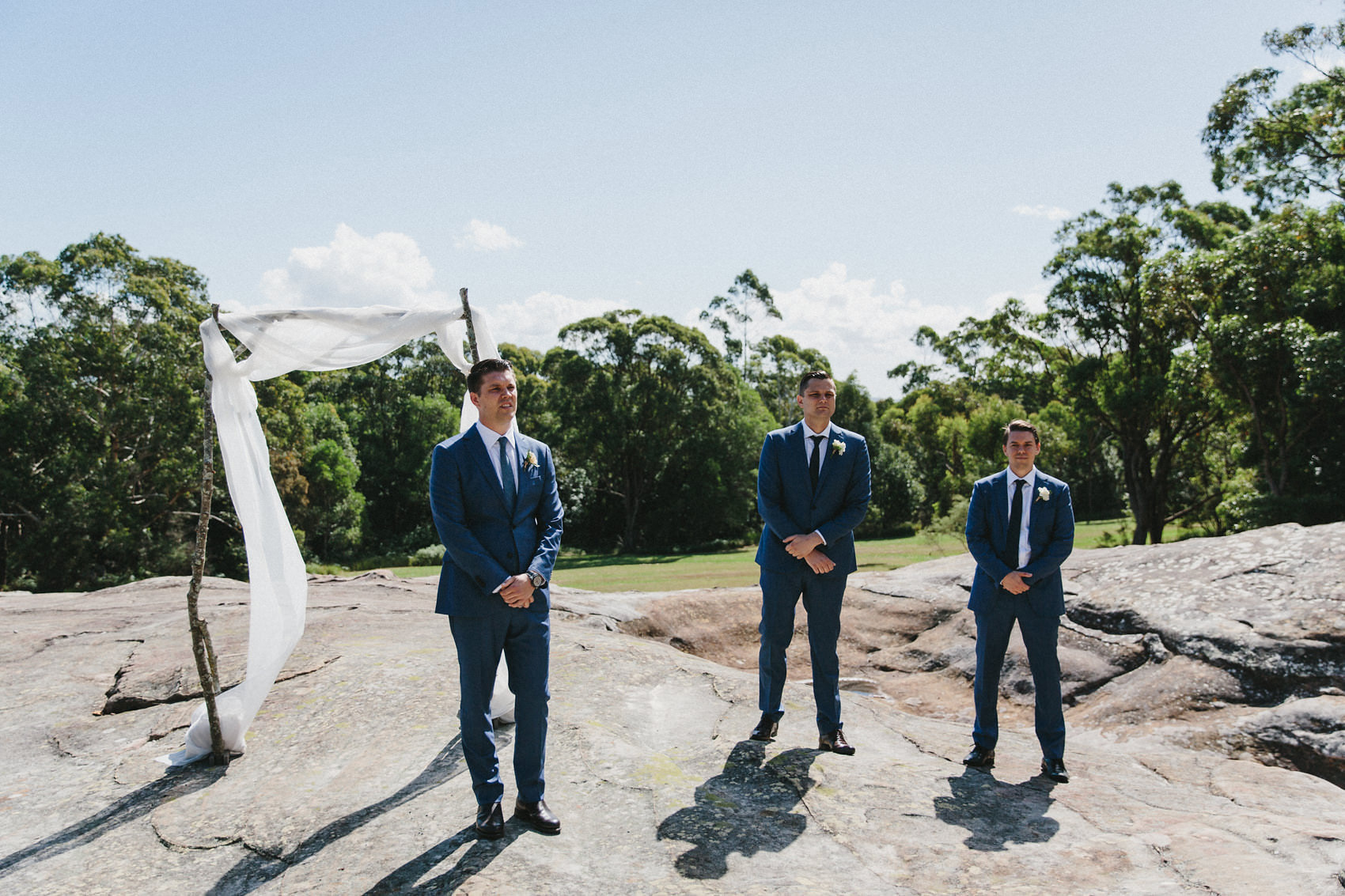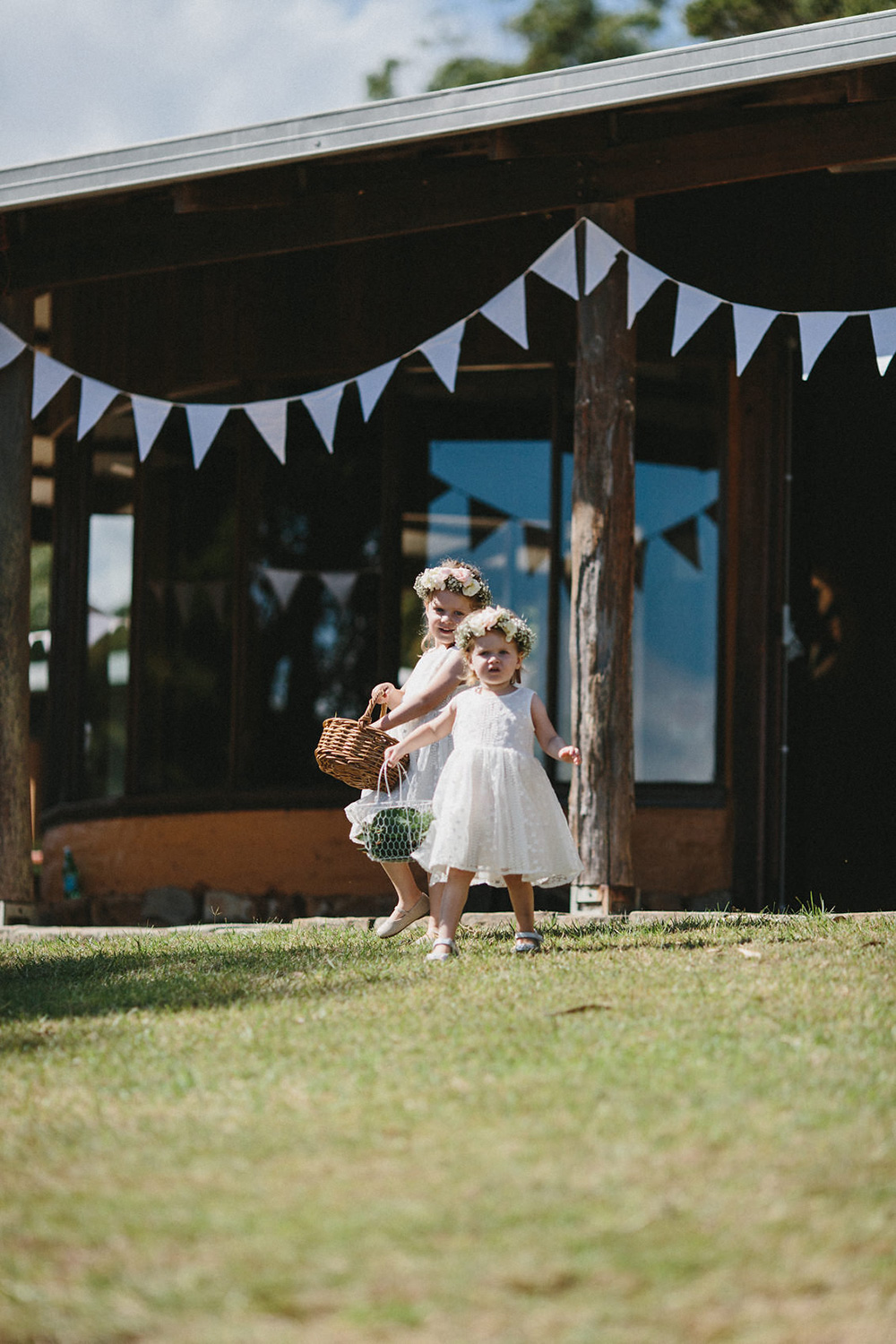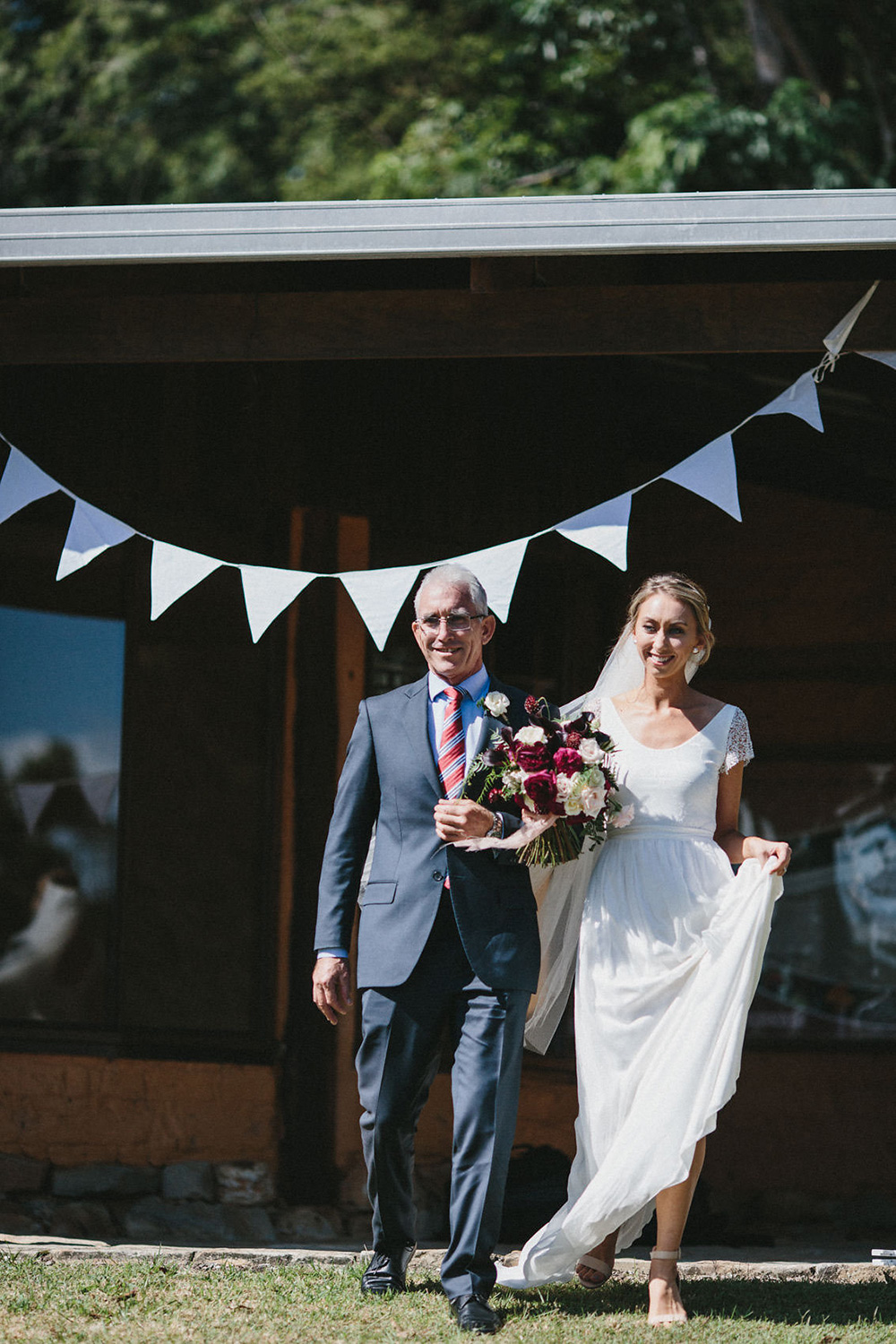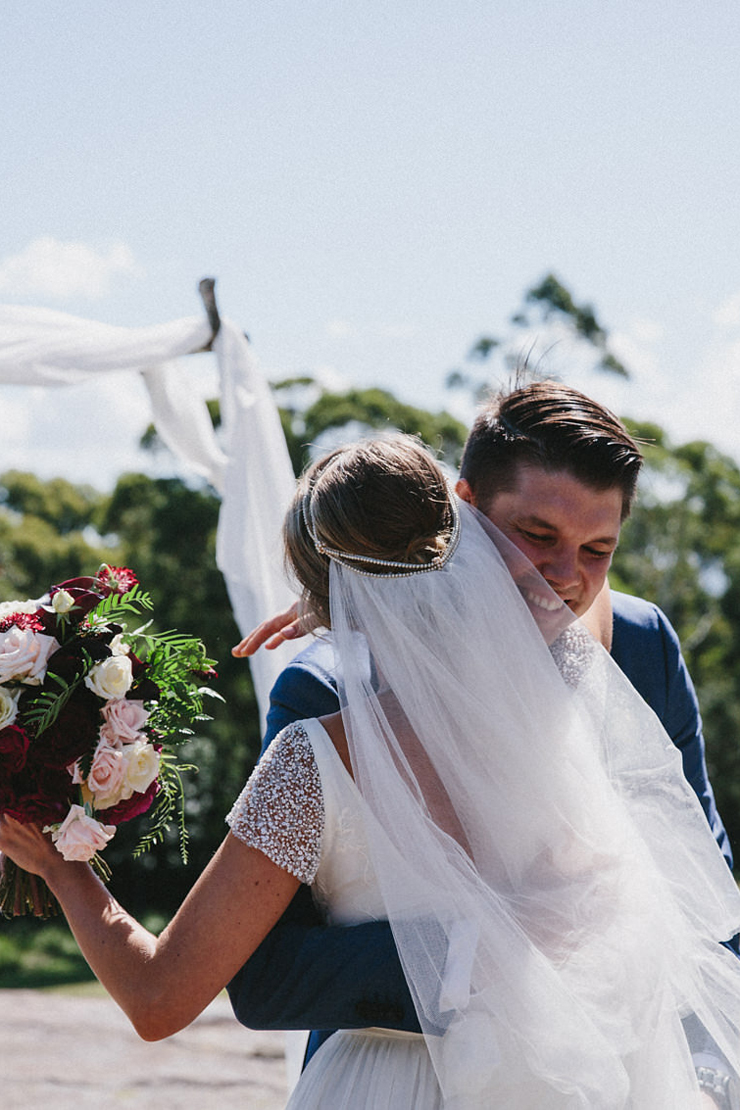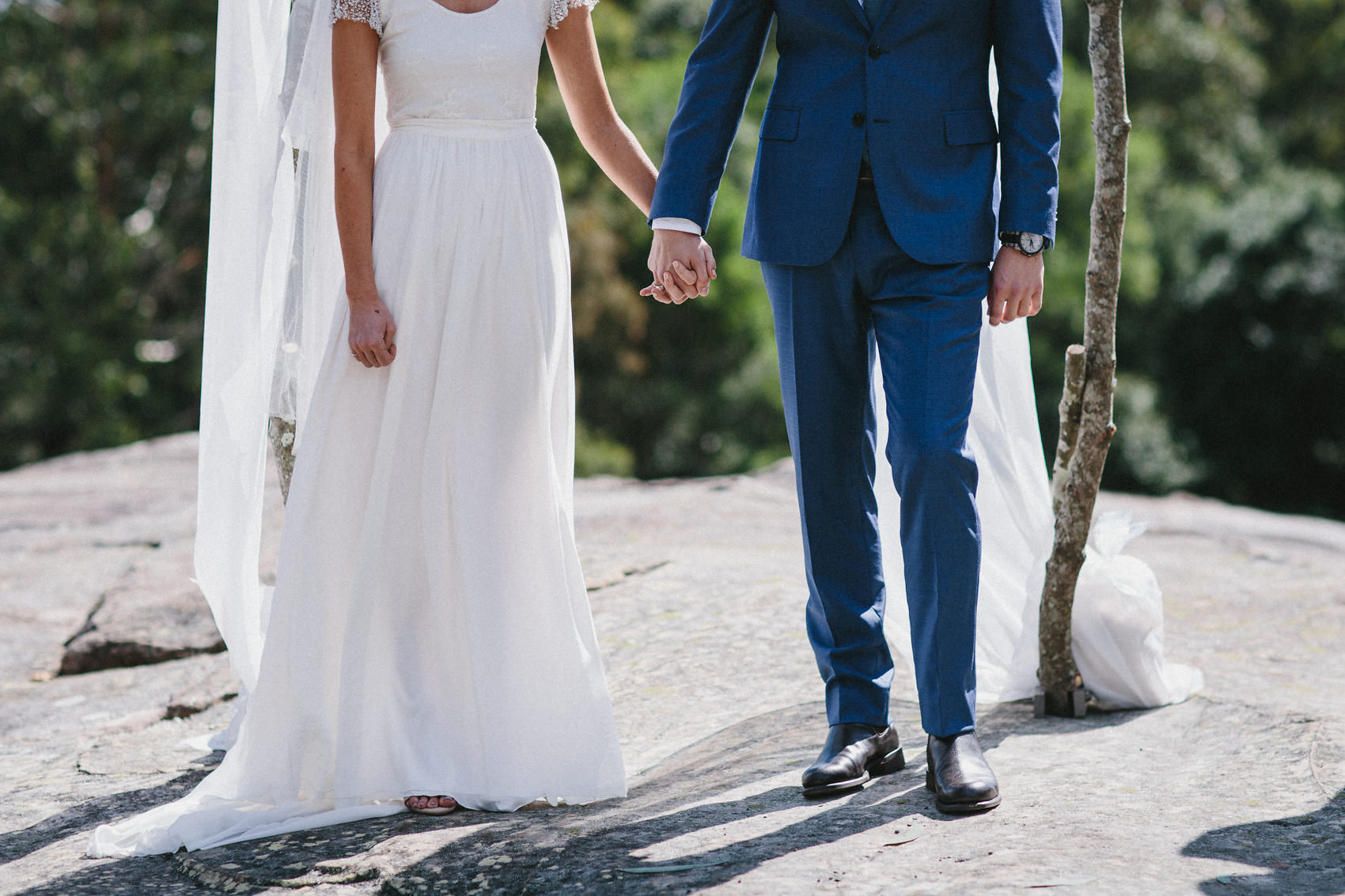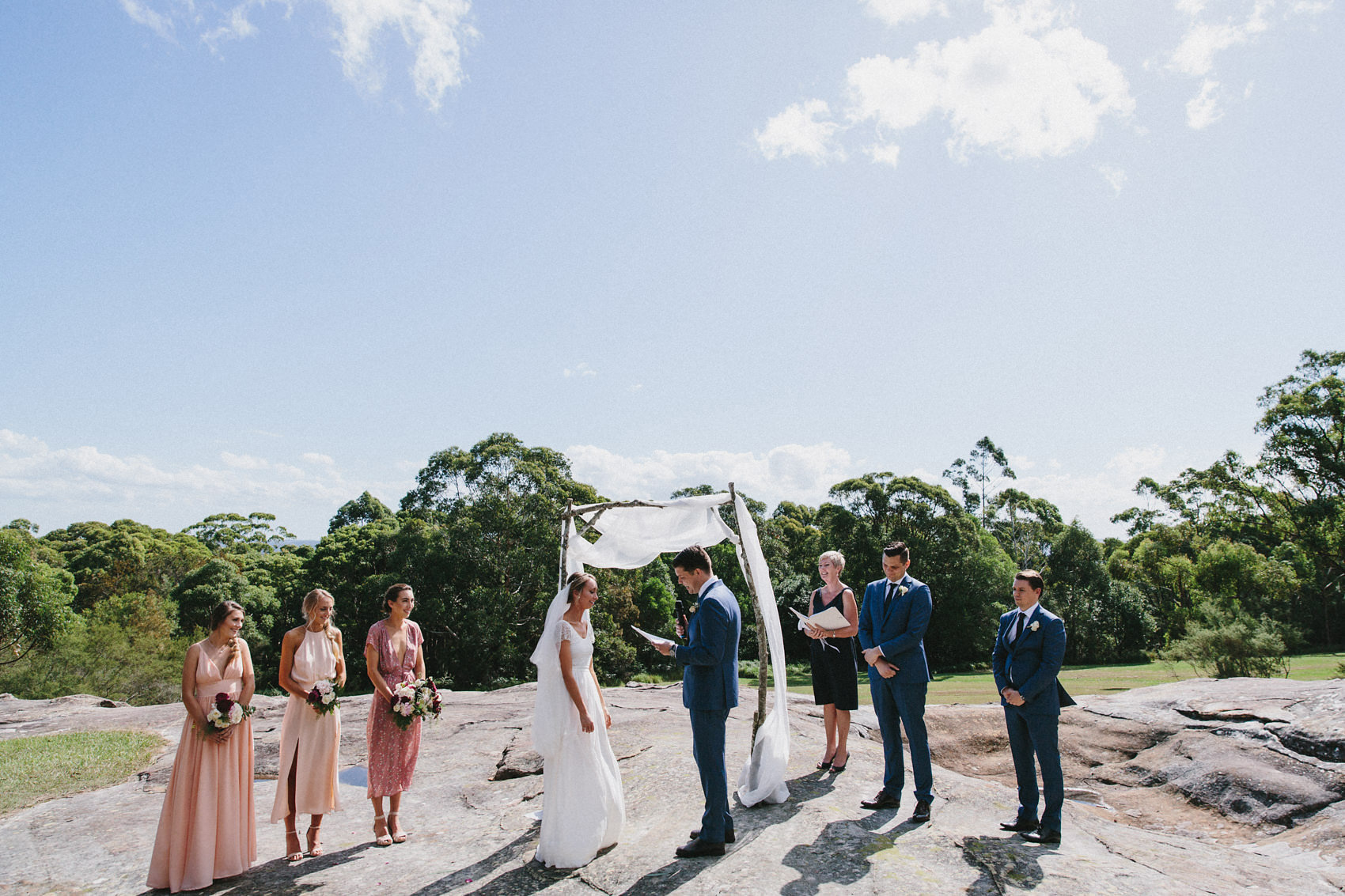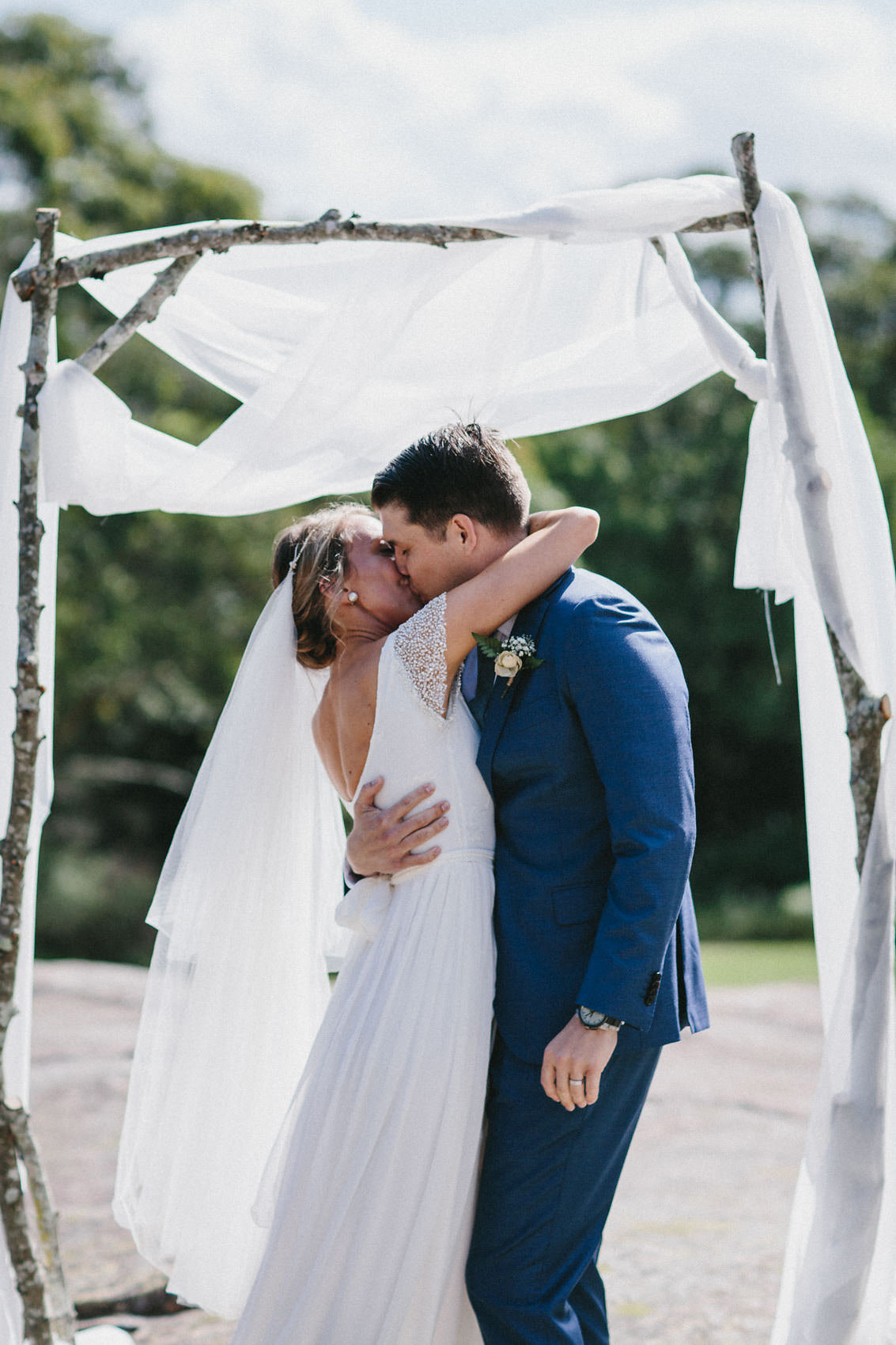 "It's so easy to get swept up in all the little details but when it comes down to it, it is about you and your partner, so don't sweat the small stuff," is Em's advice.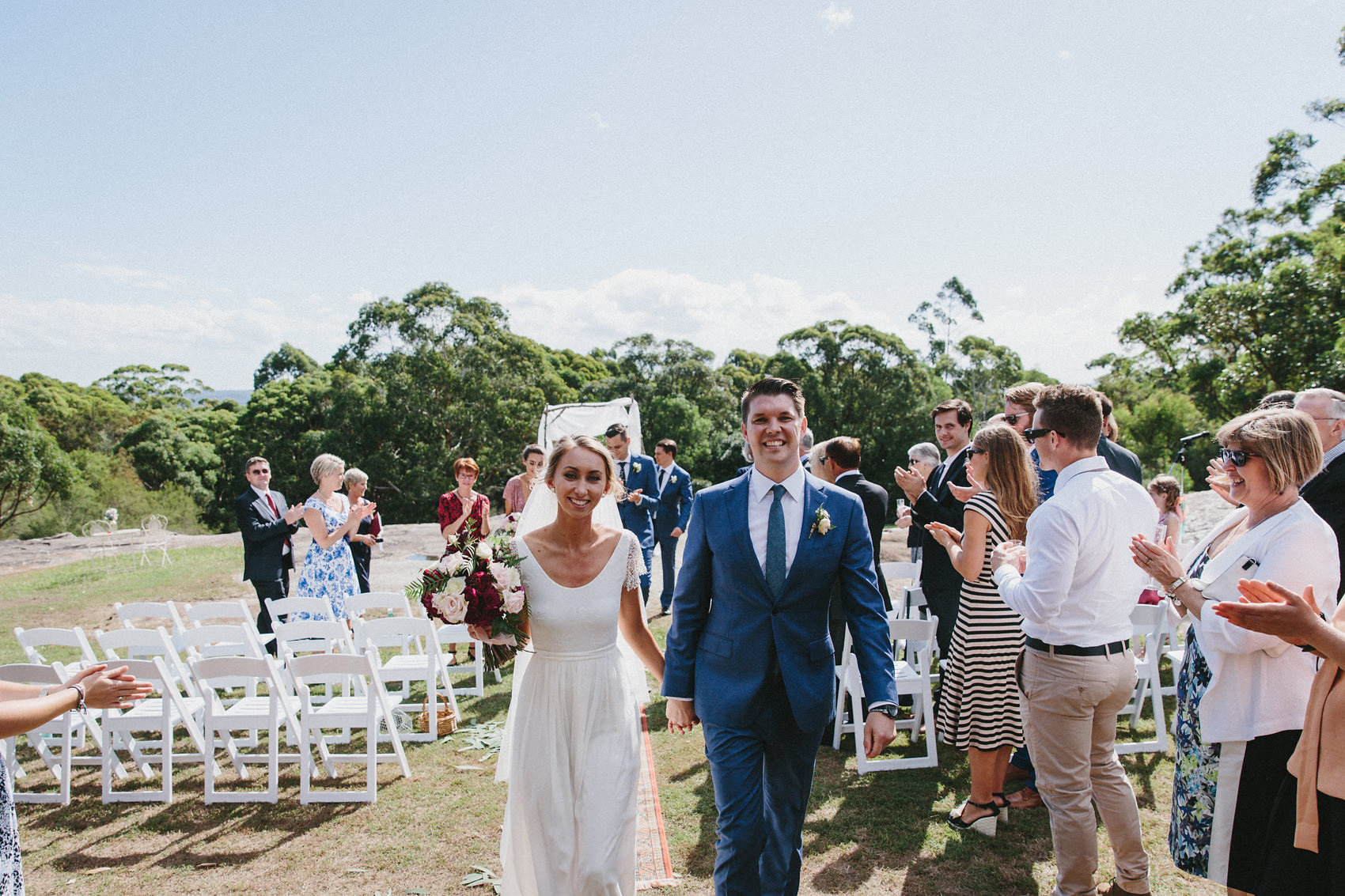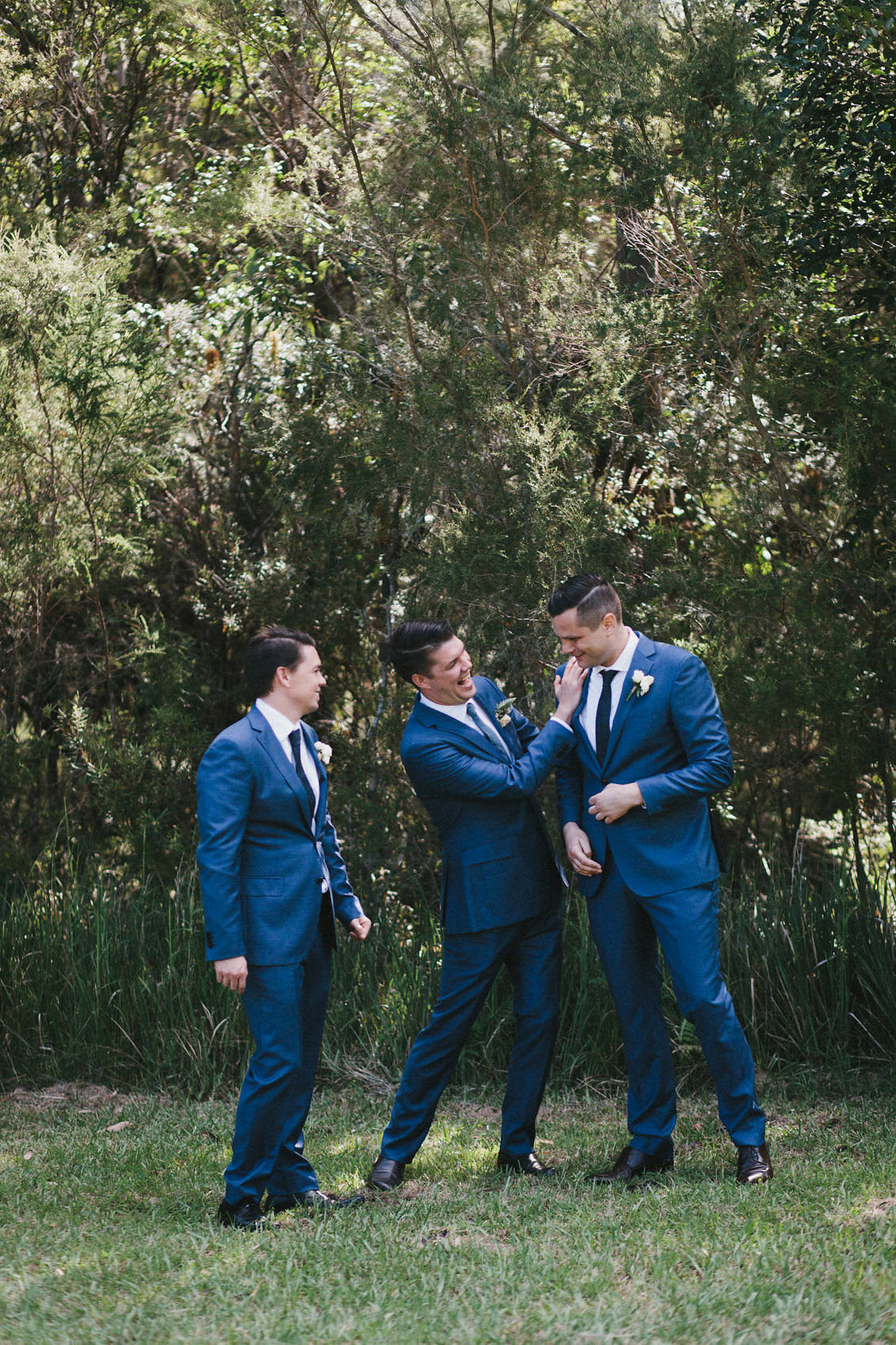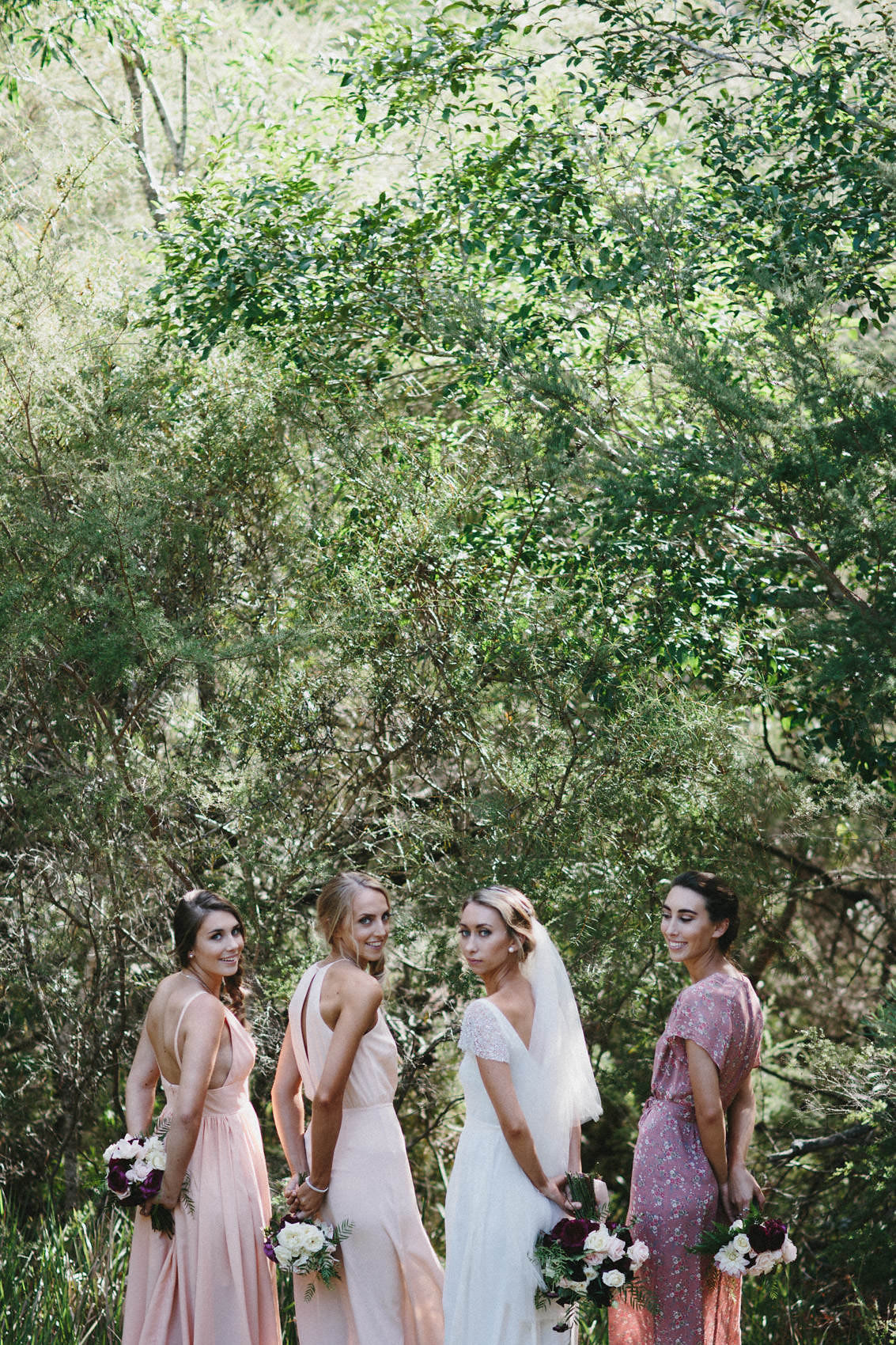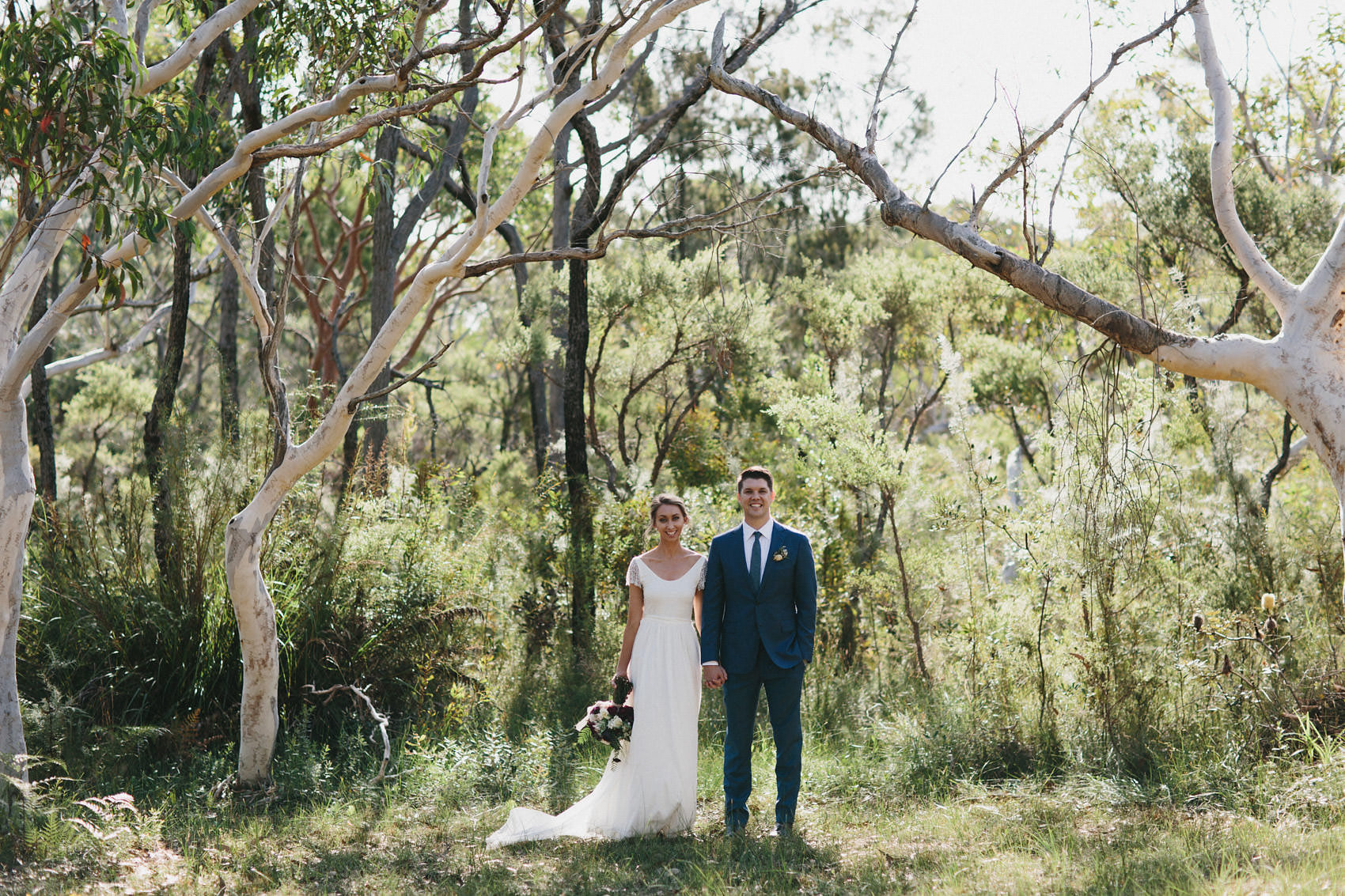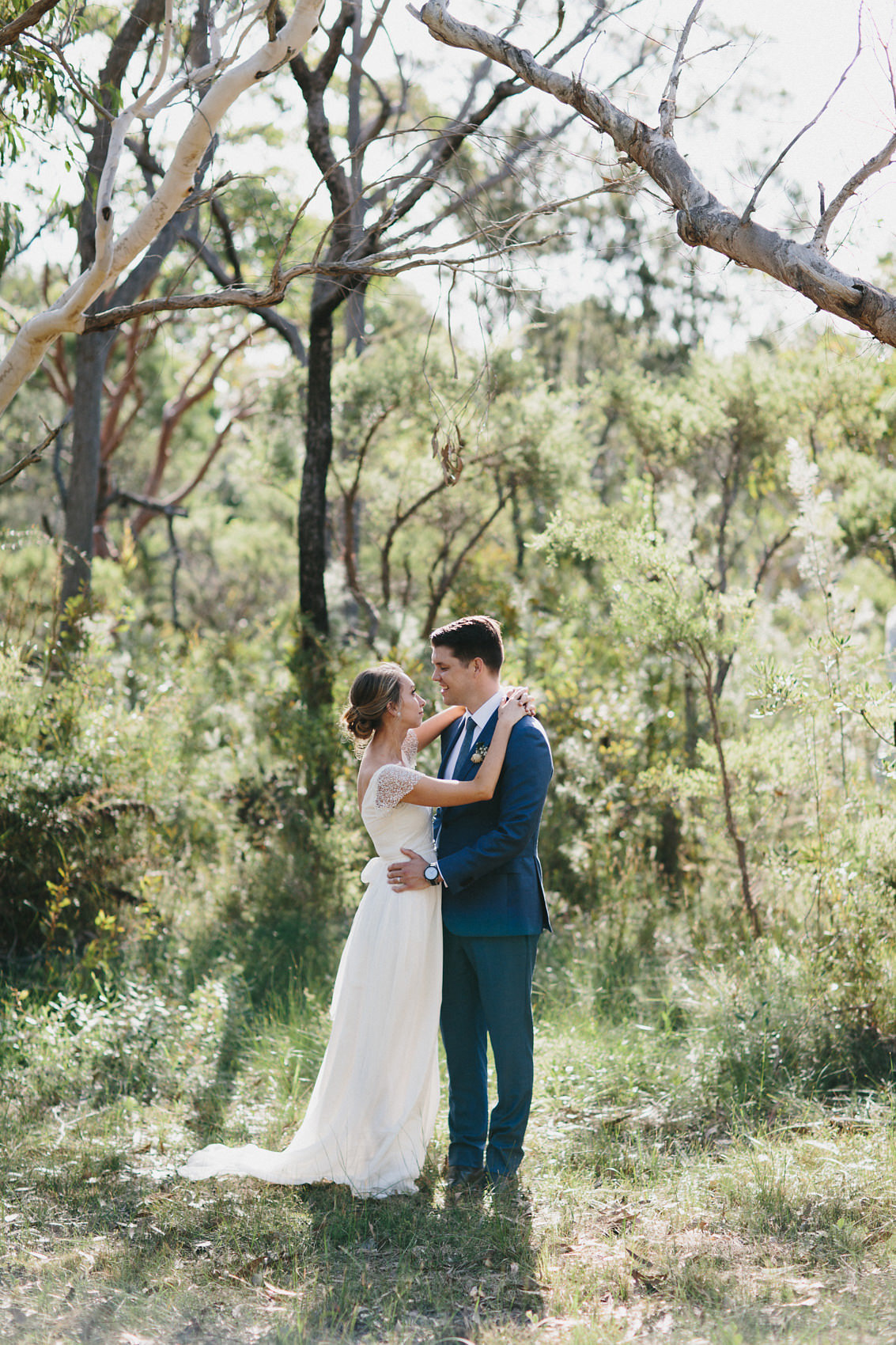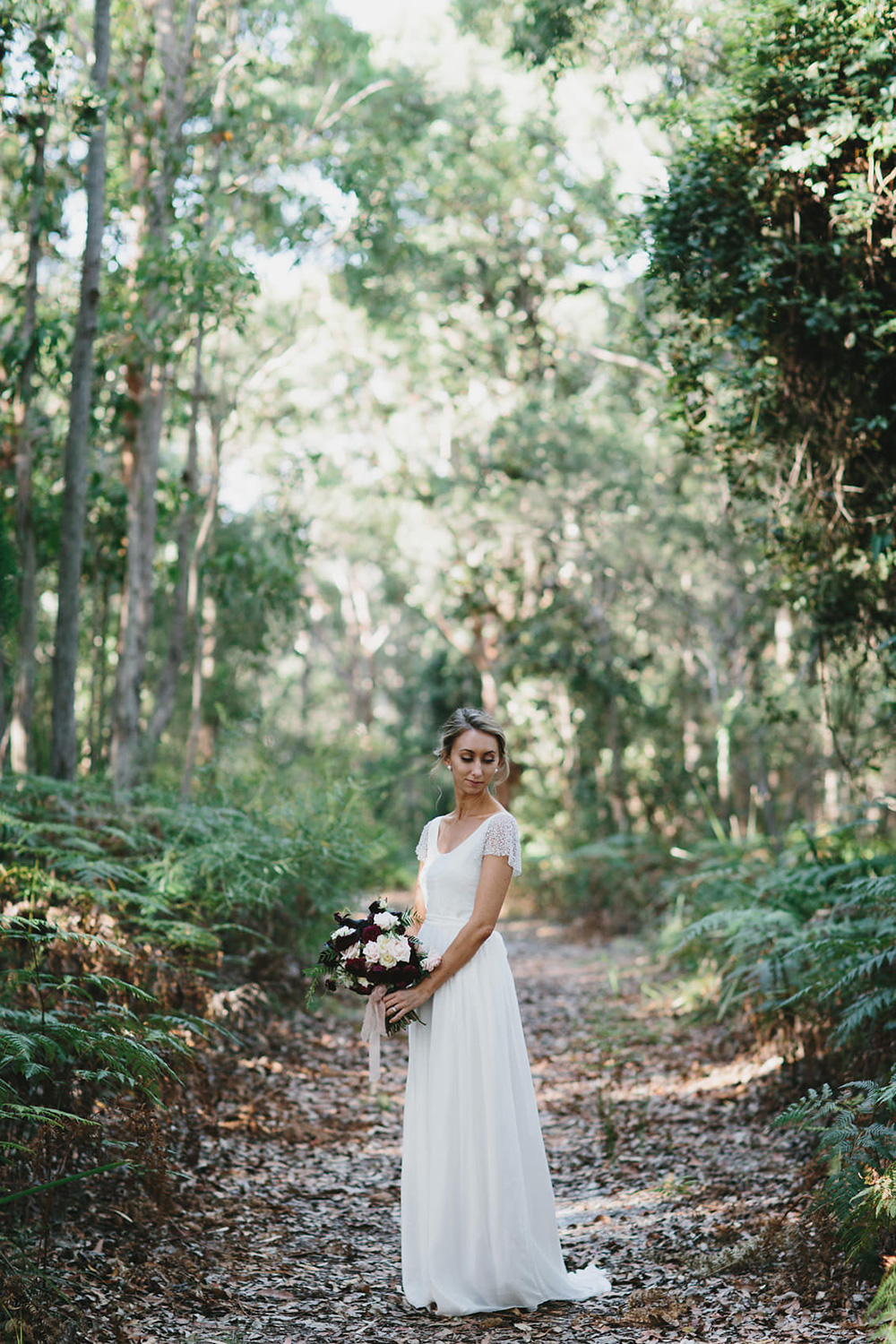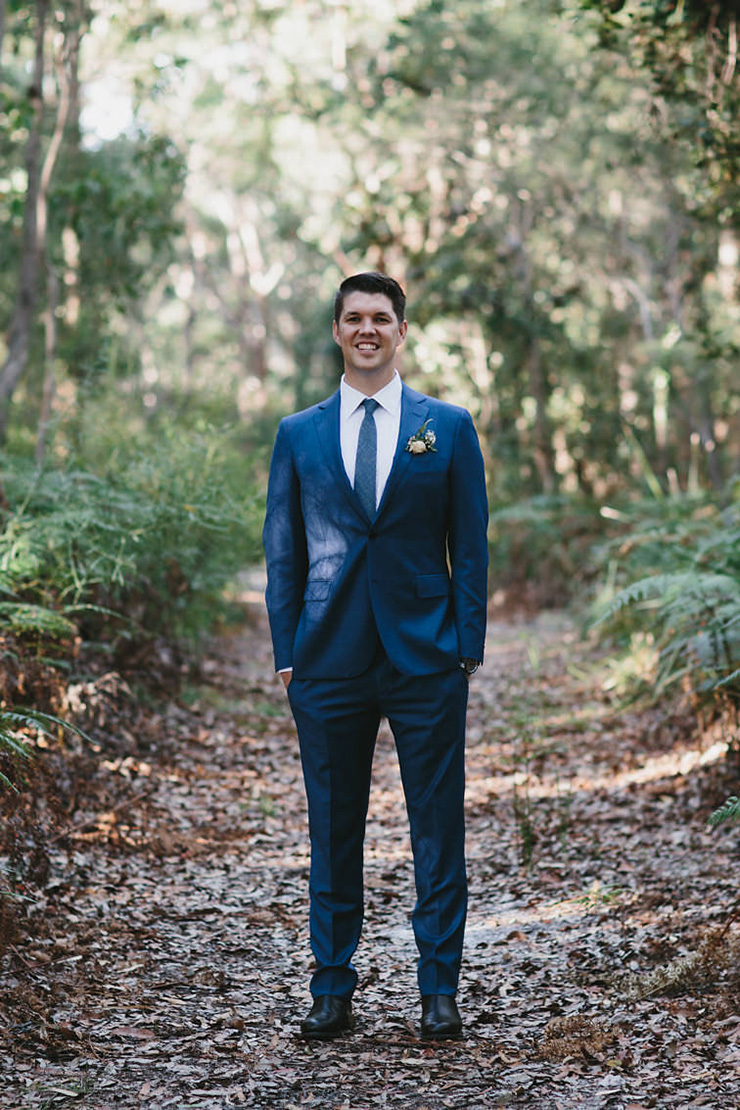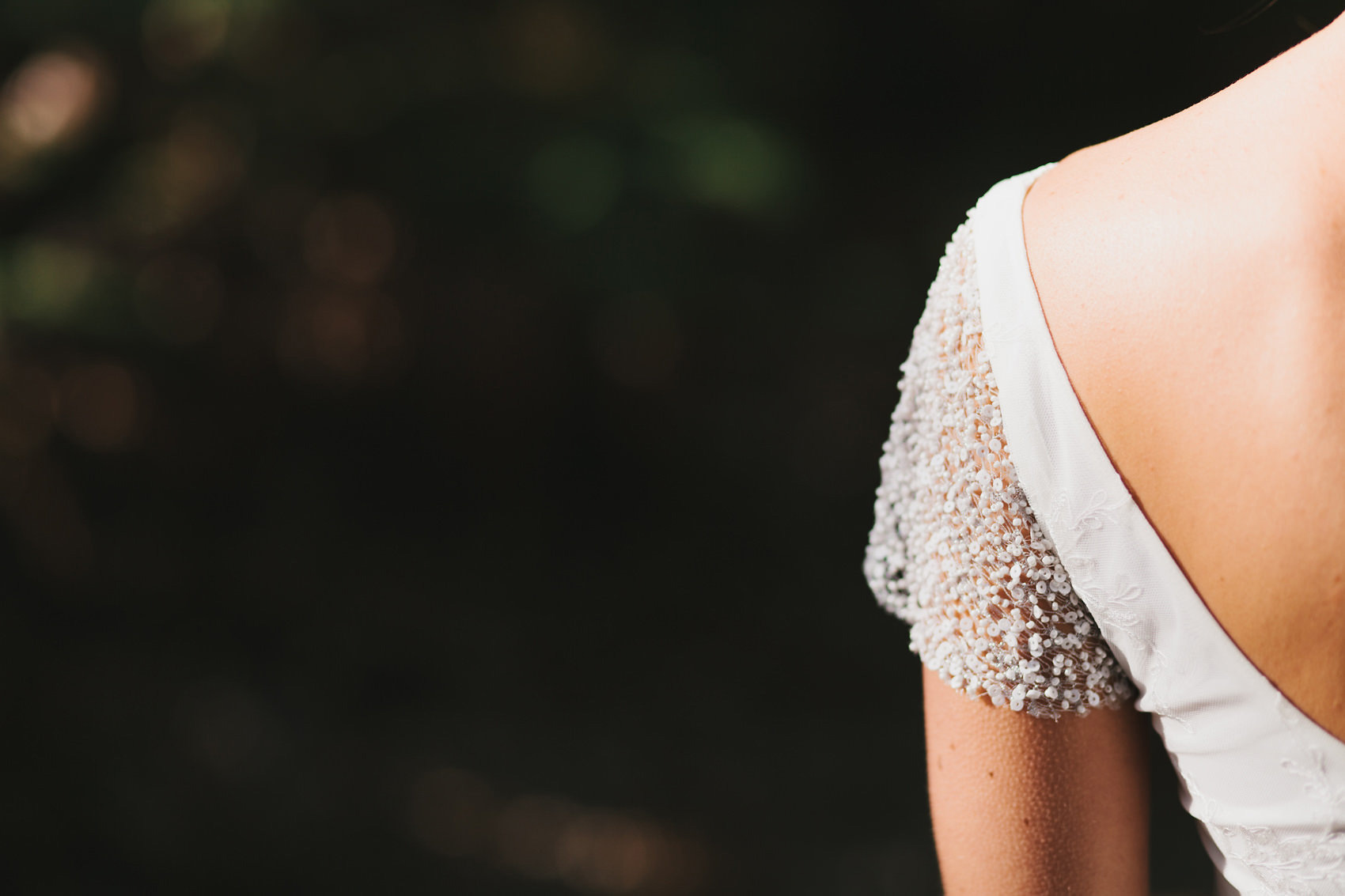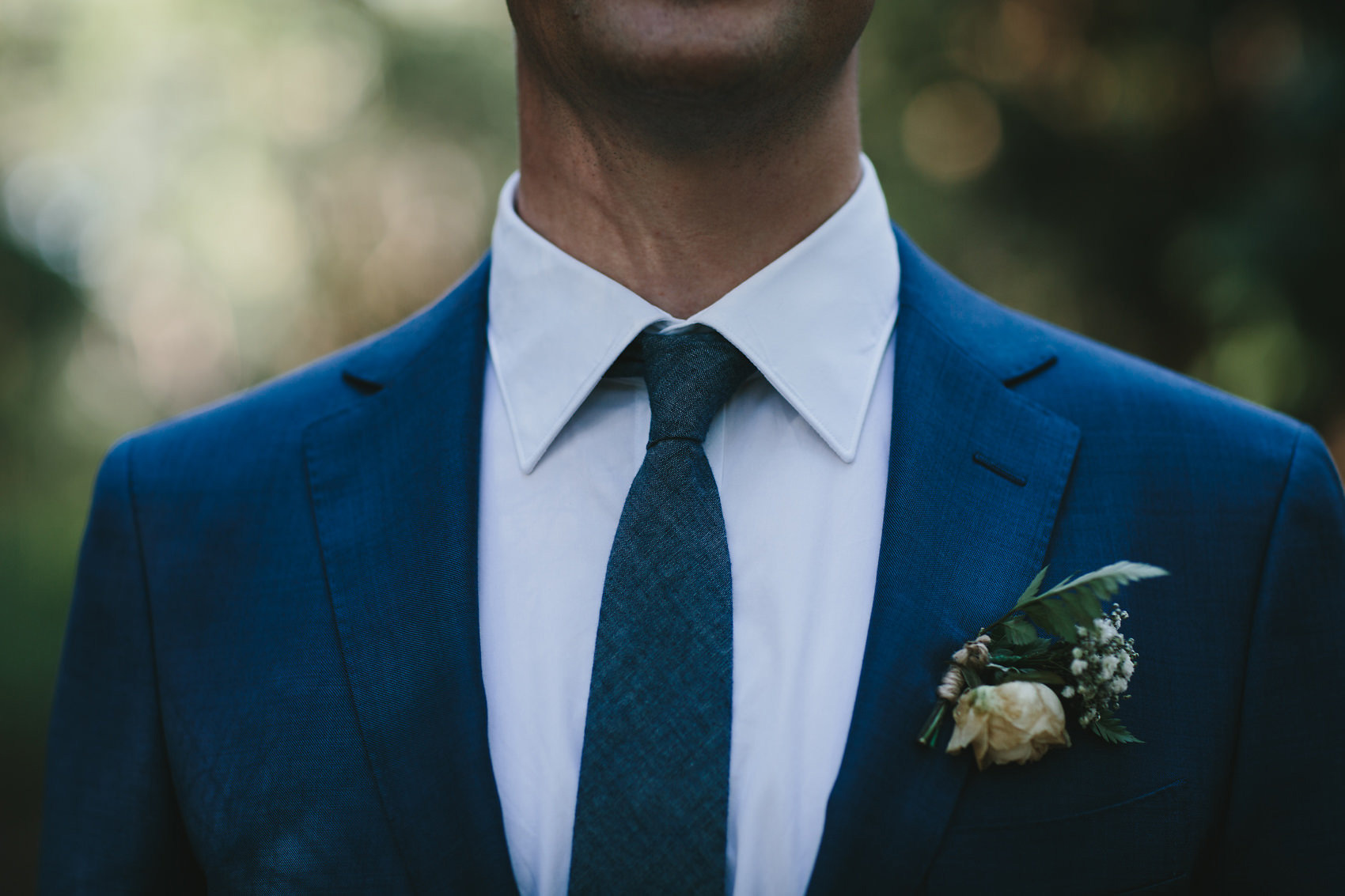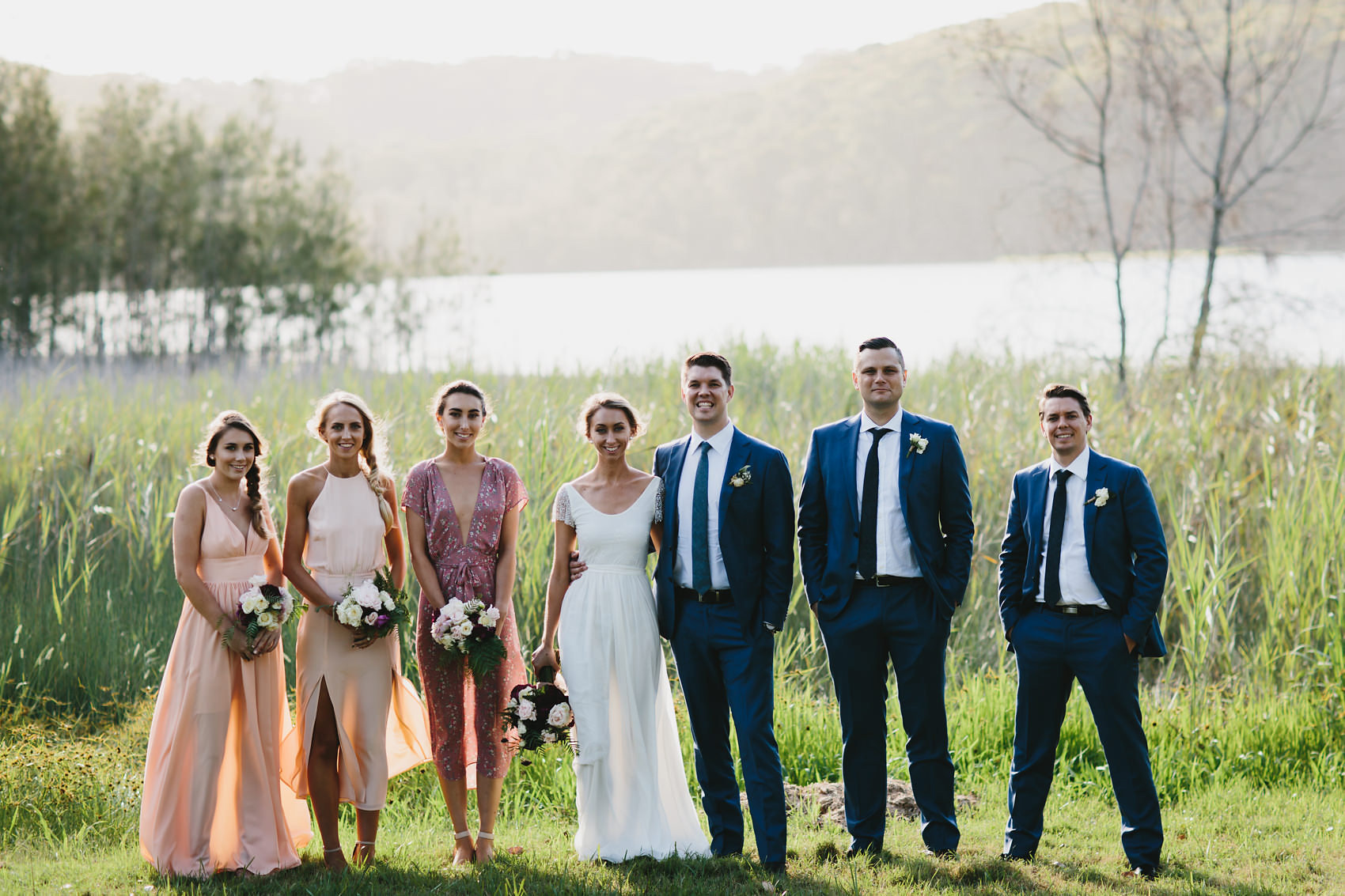 "I wanted the girls to feel comfortable on the day, so they chose their own," says Em of the beautiful mismatched bridesmaid dresses.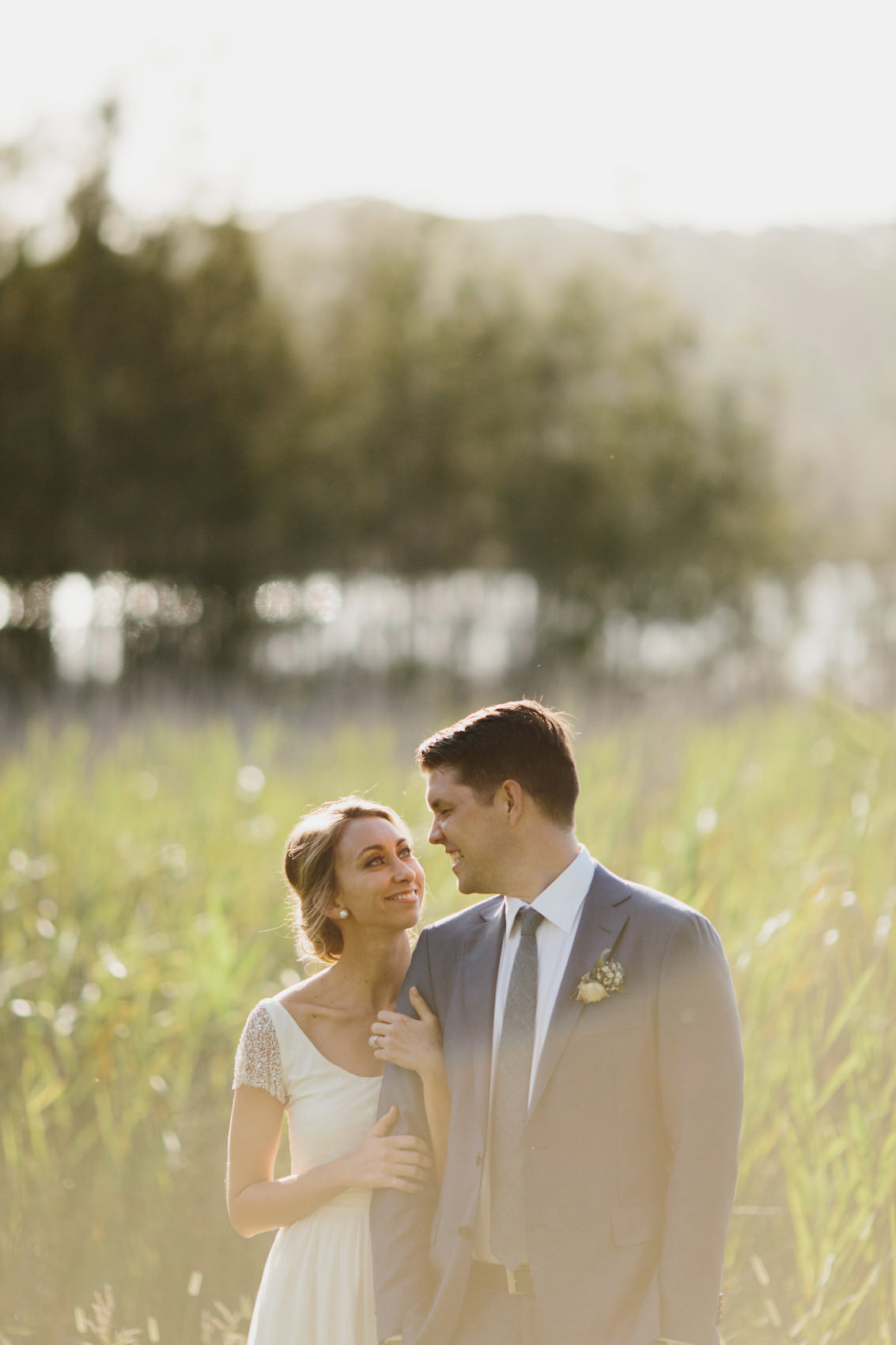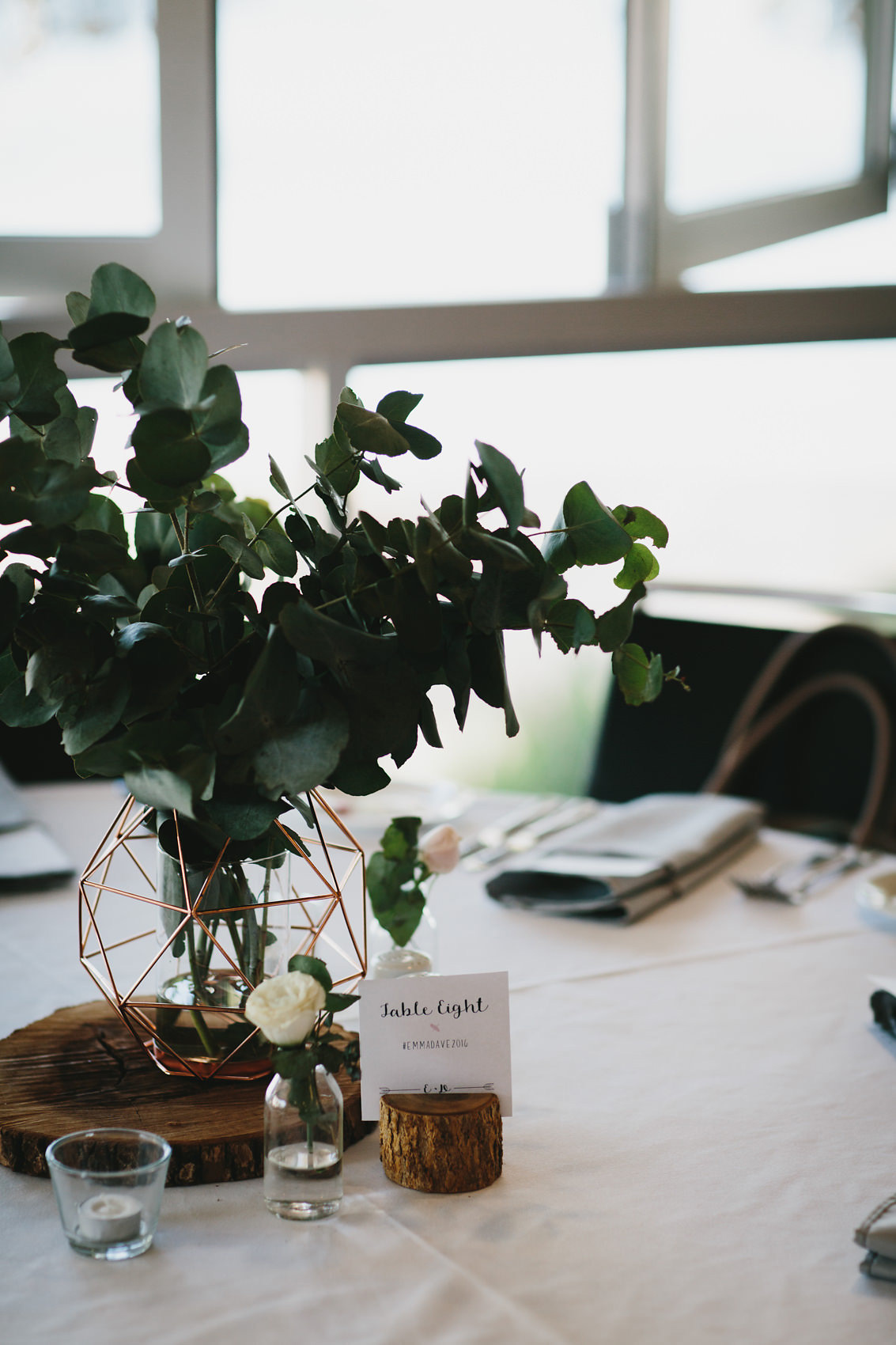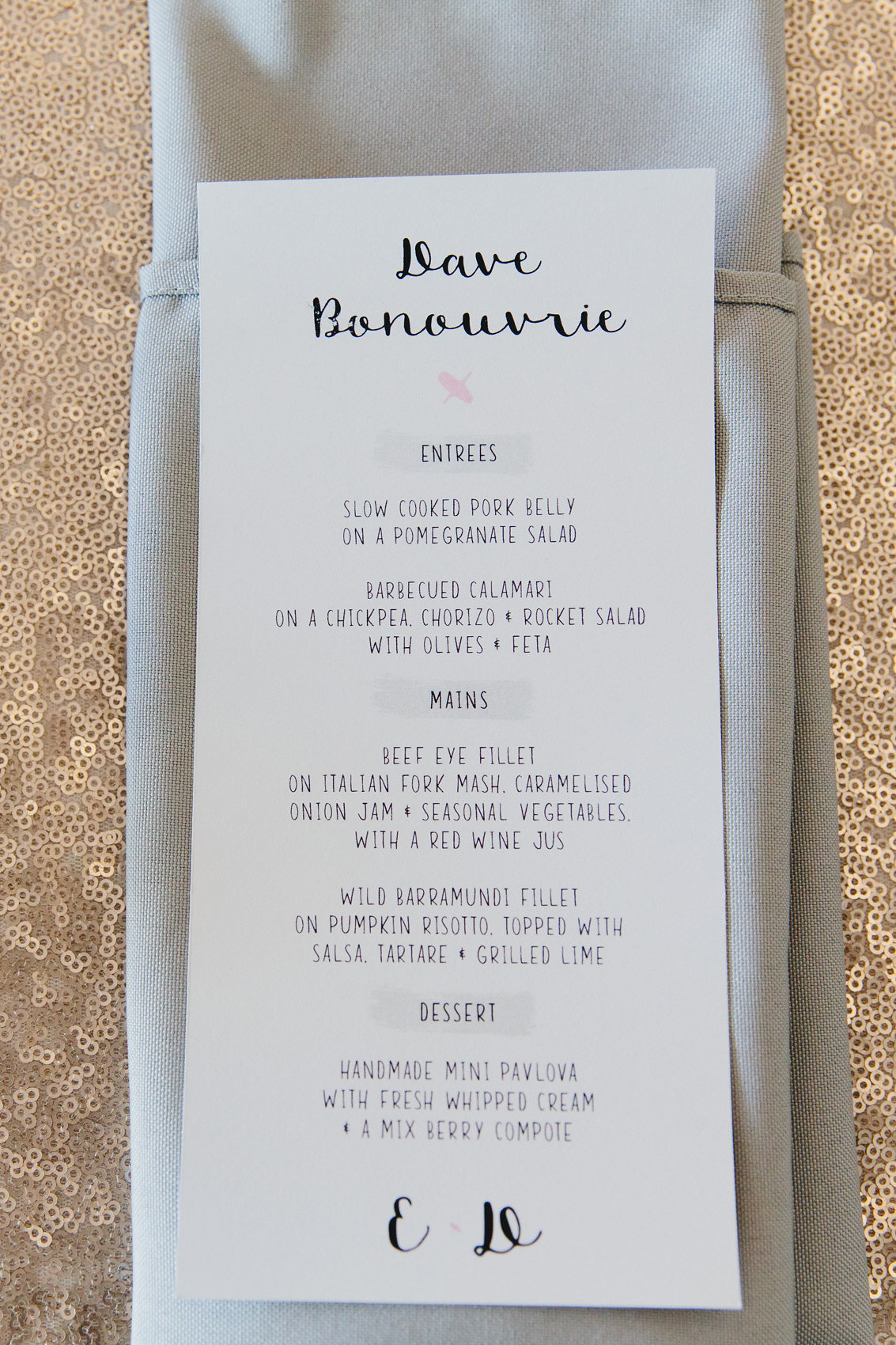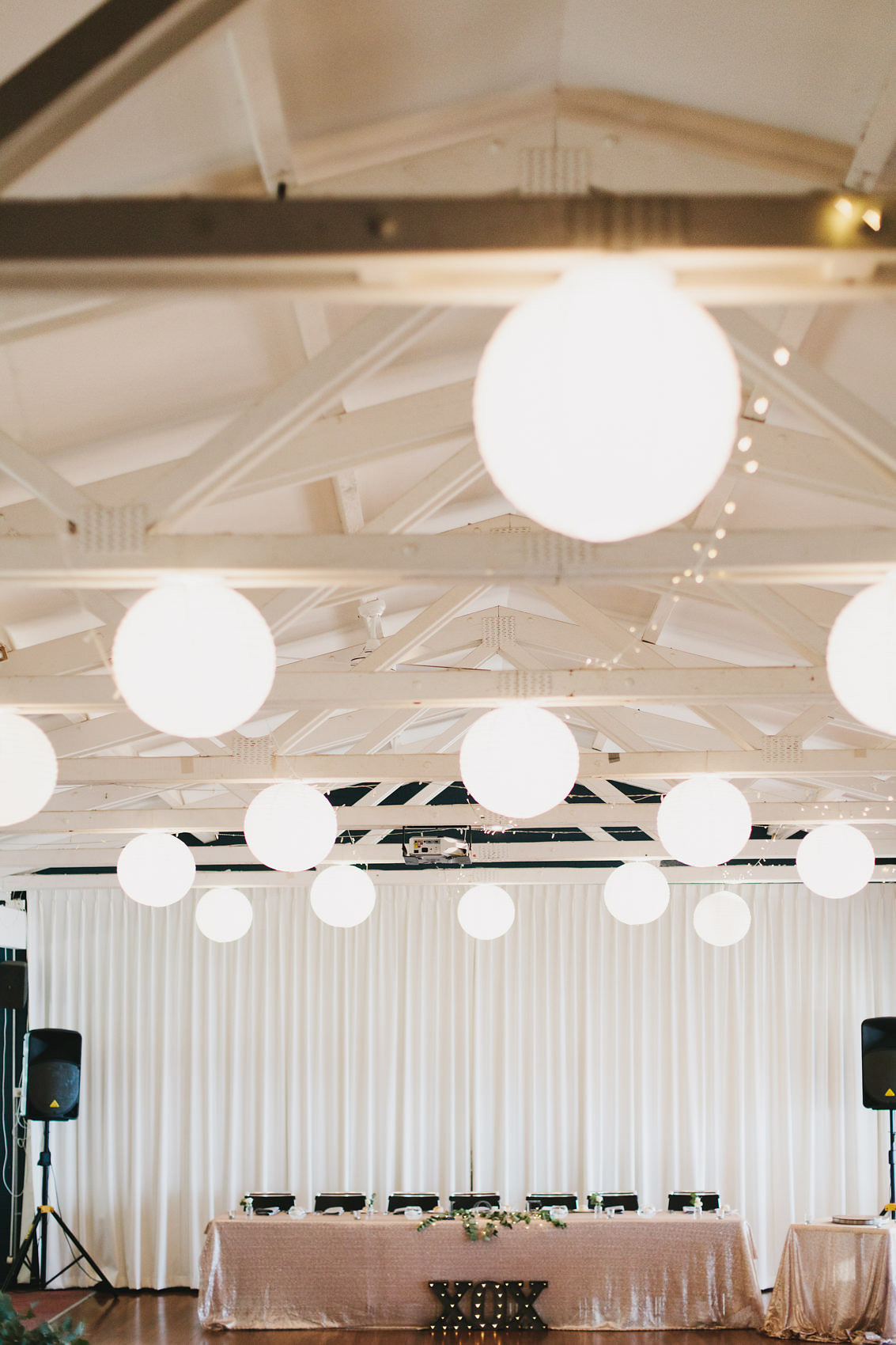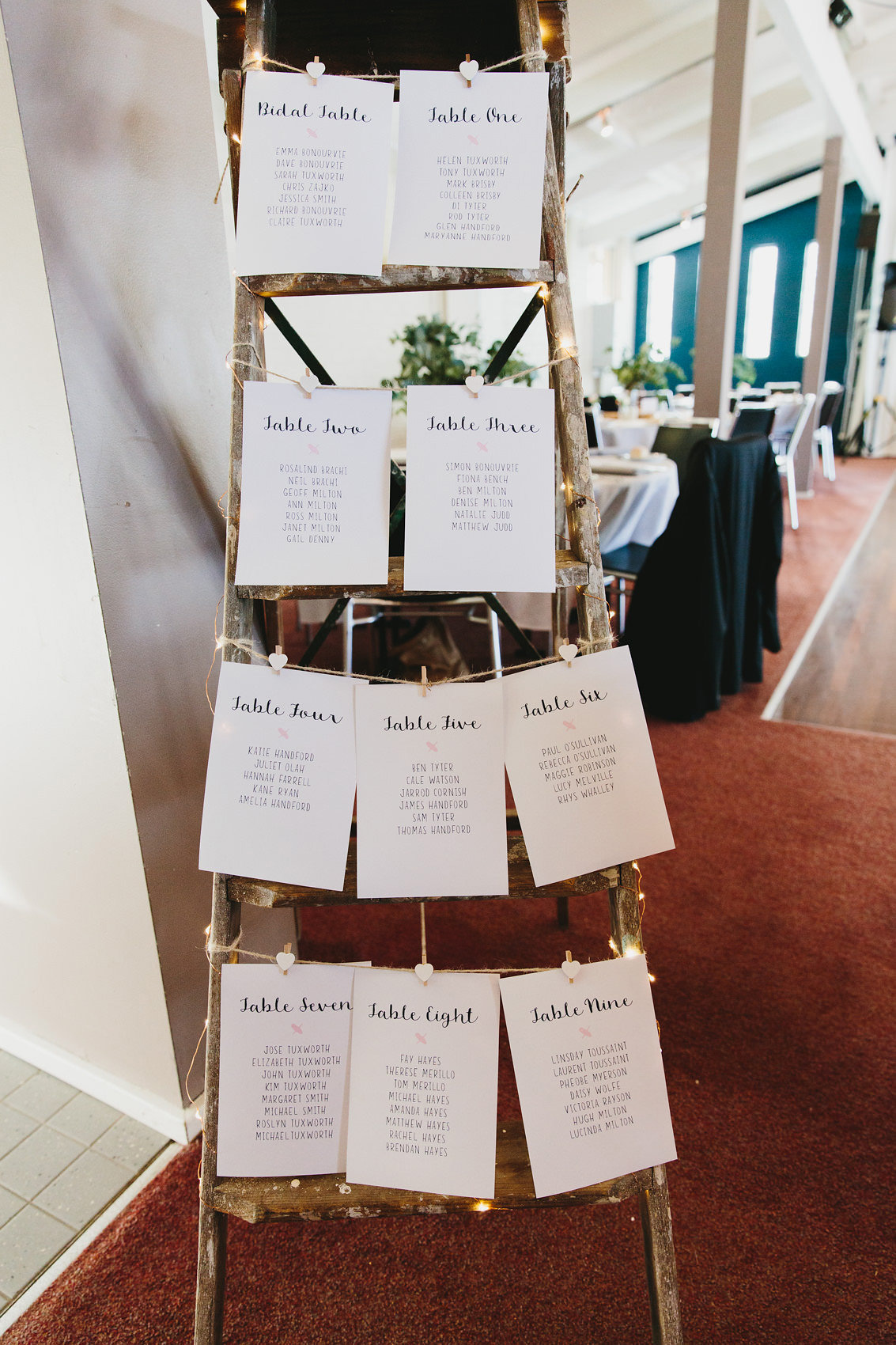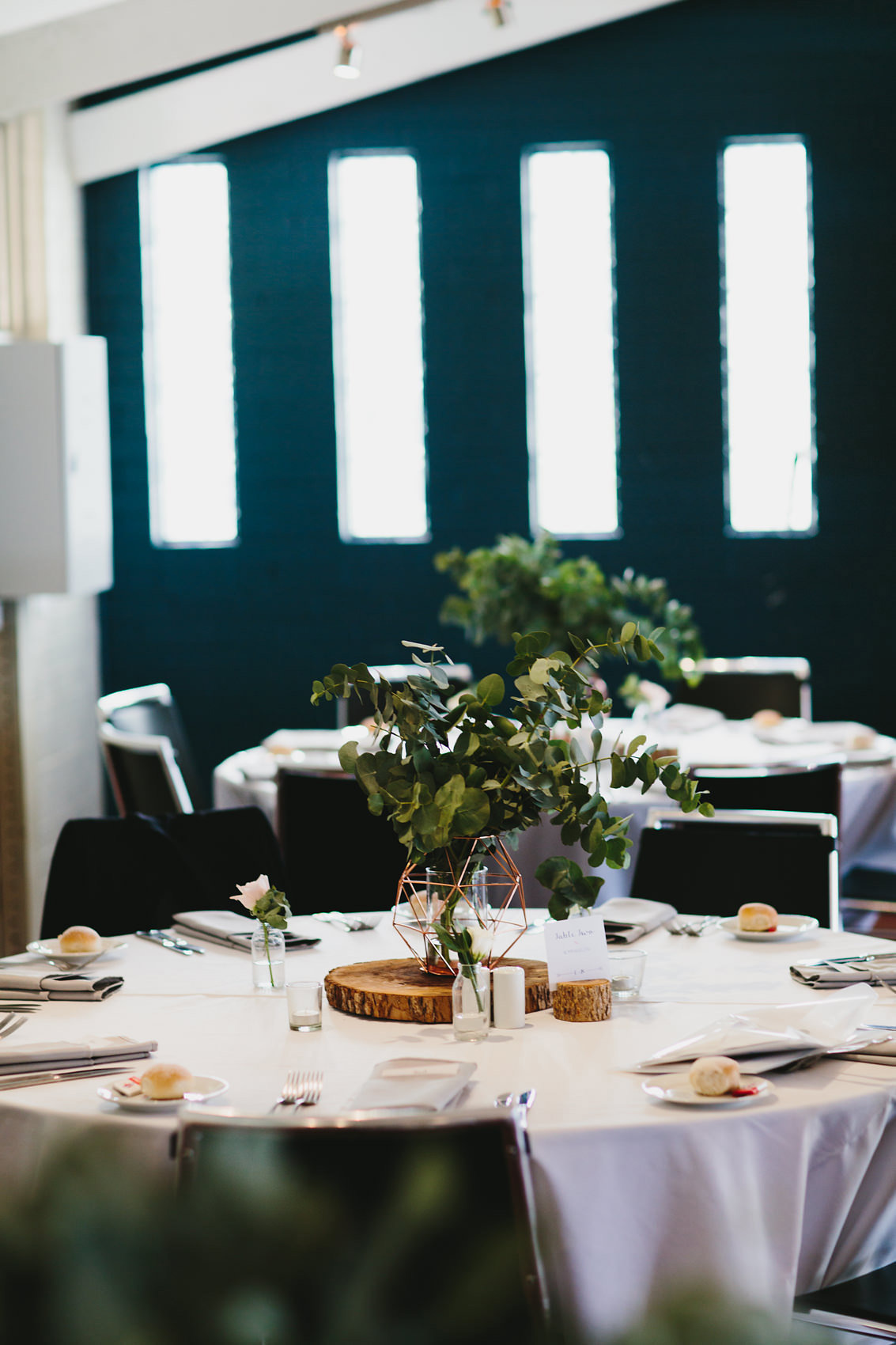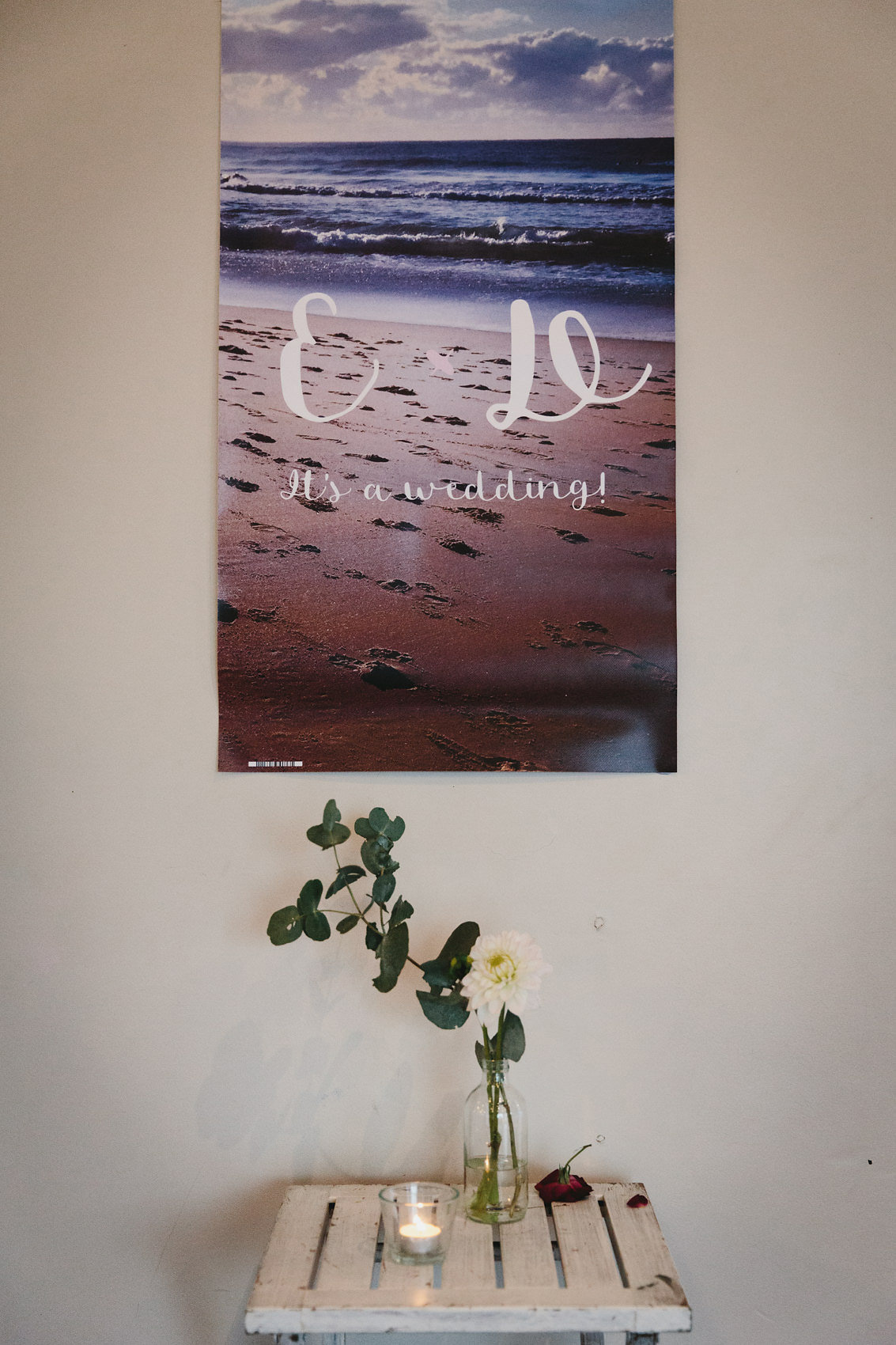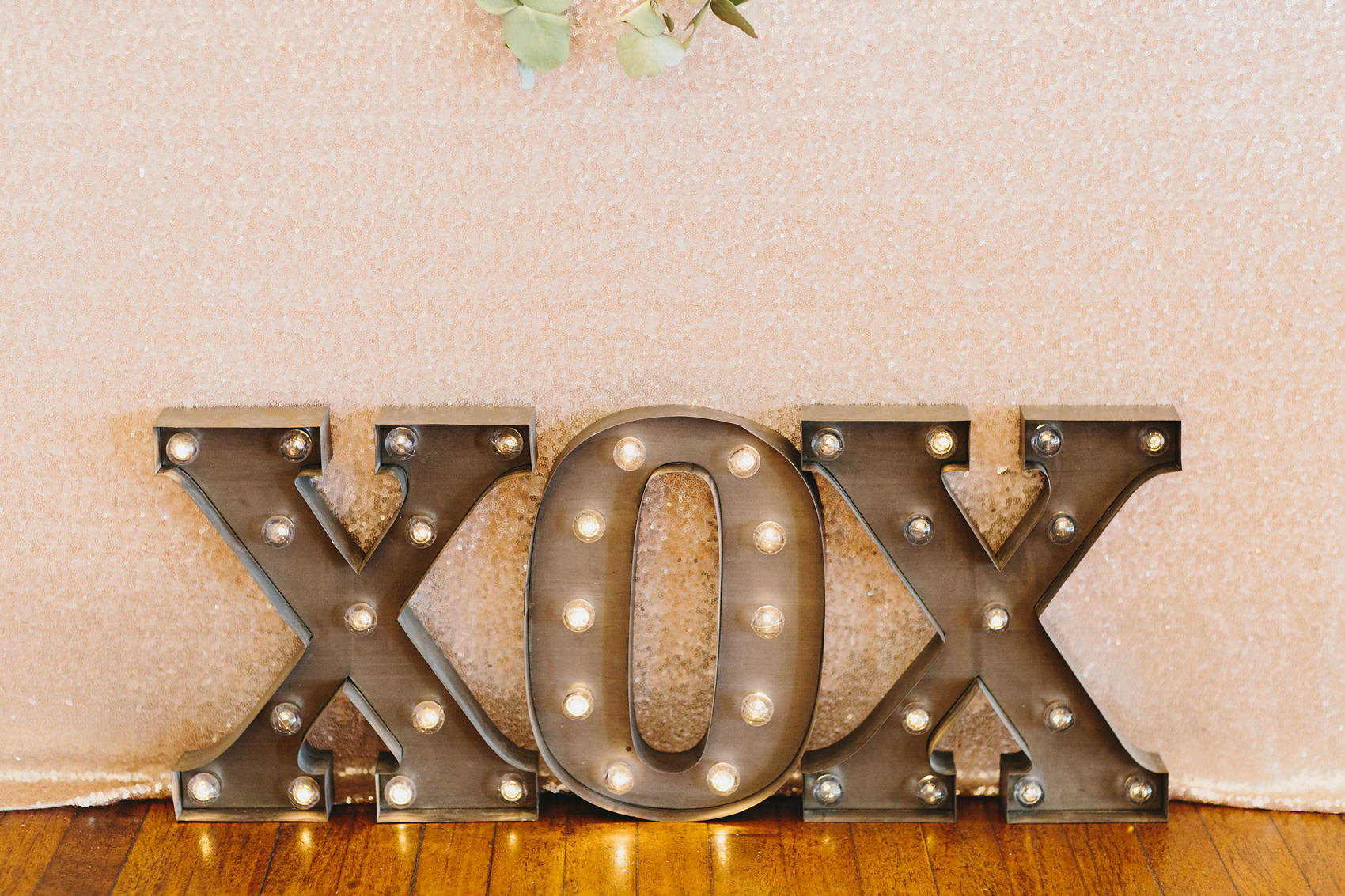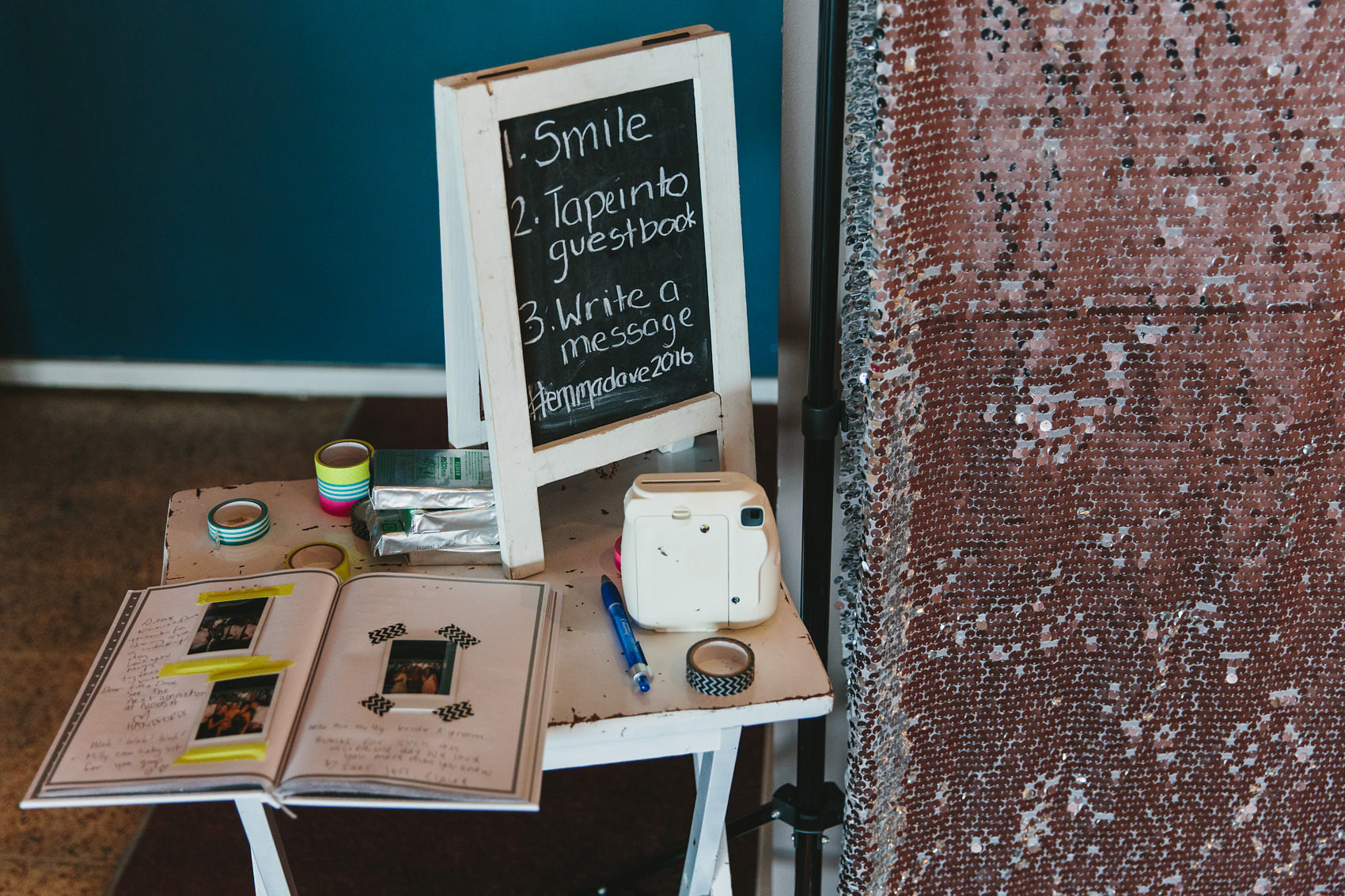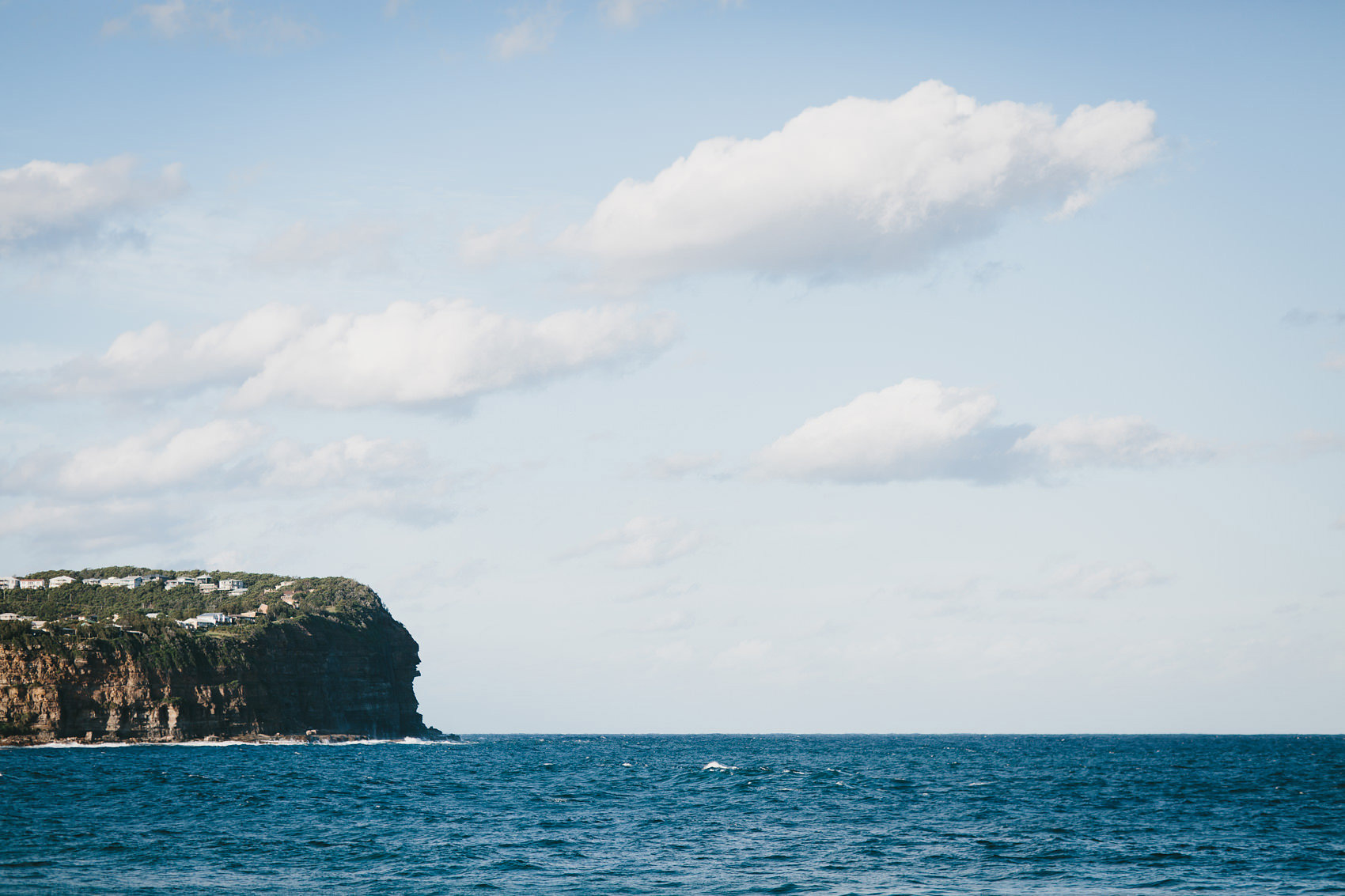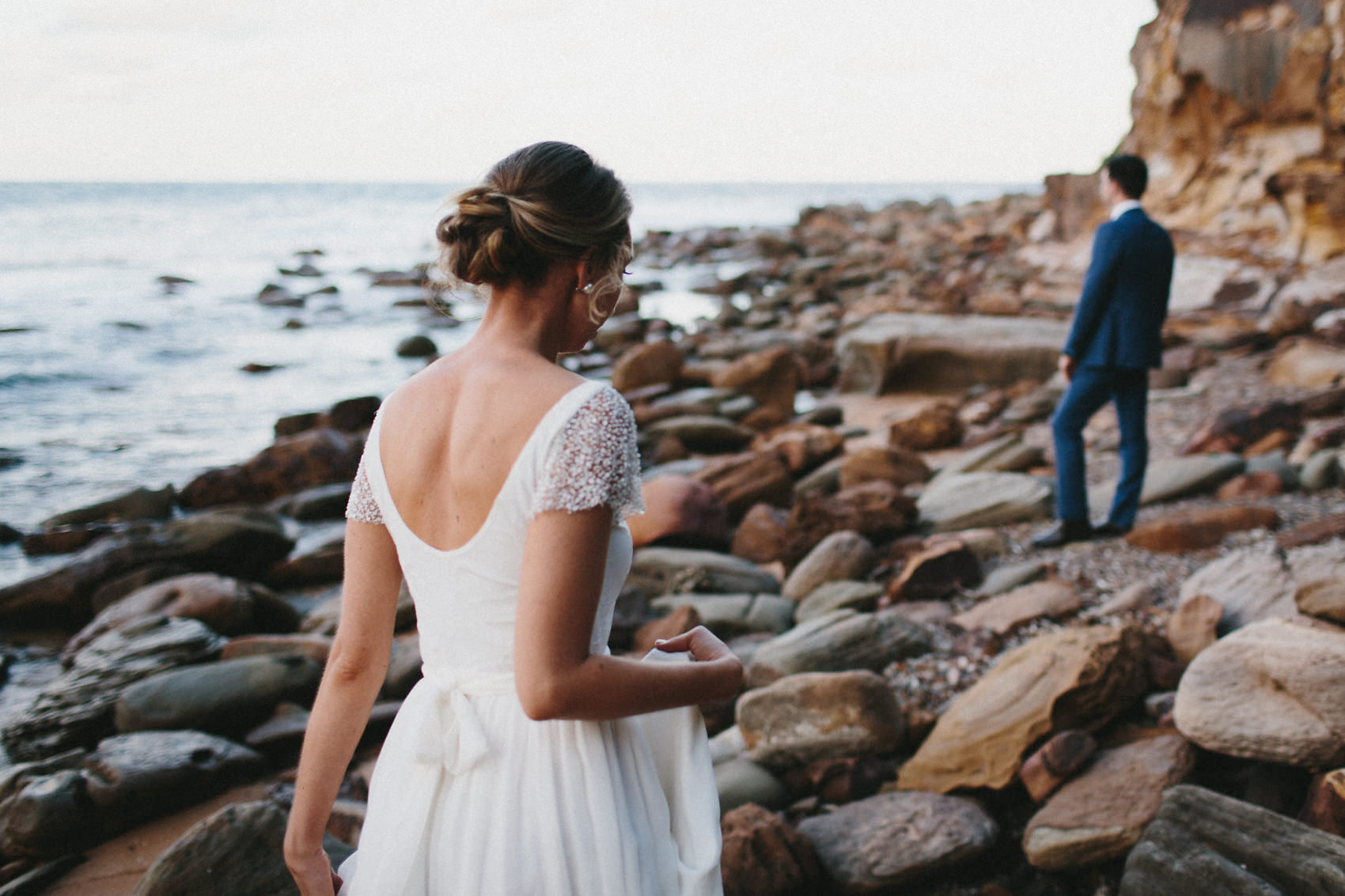 Em and Dave honeymooned in France and London.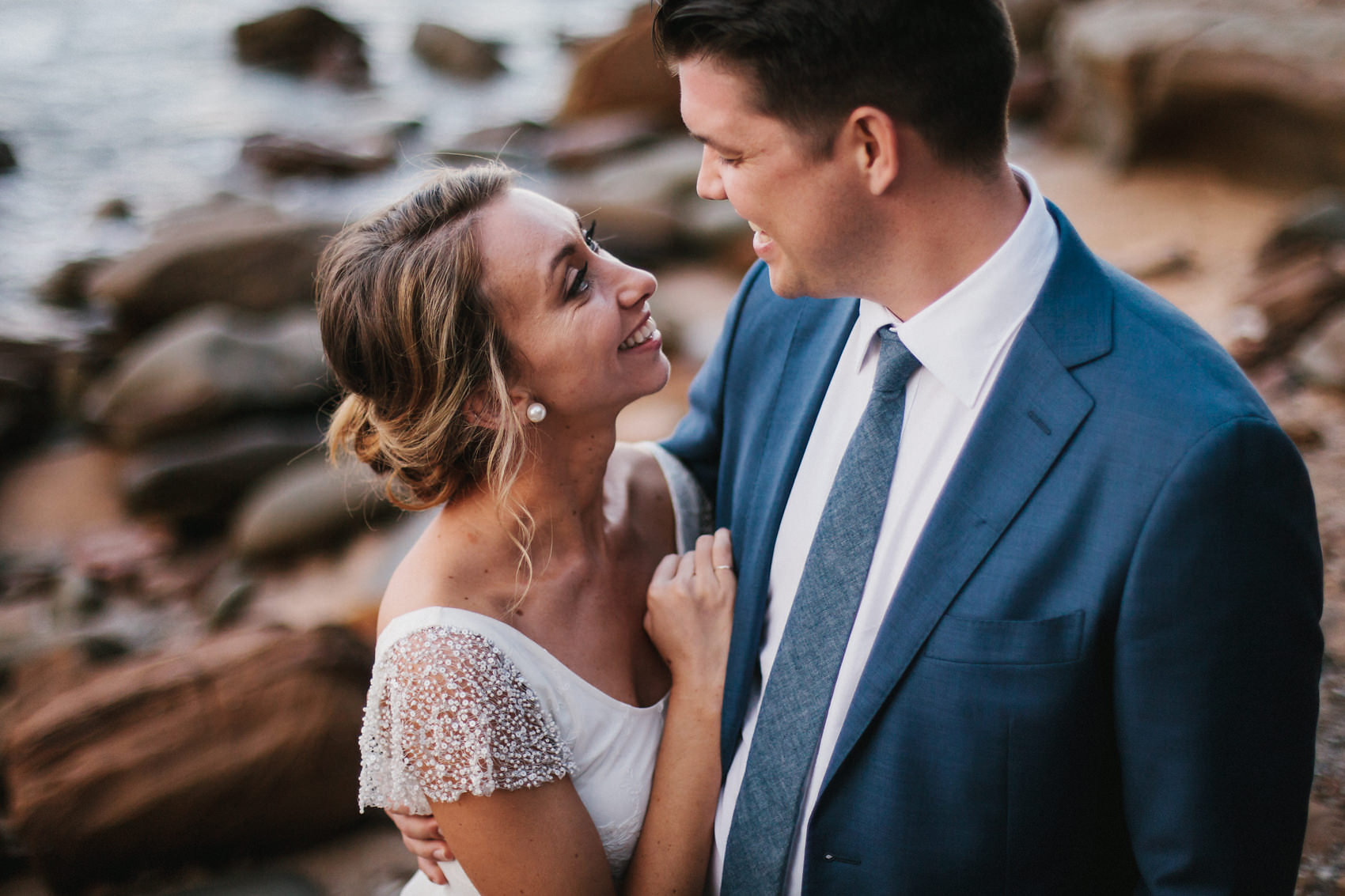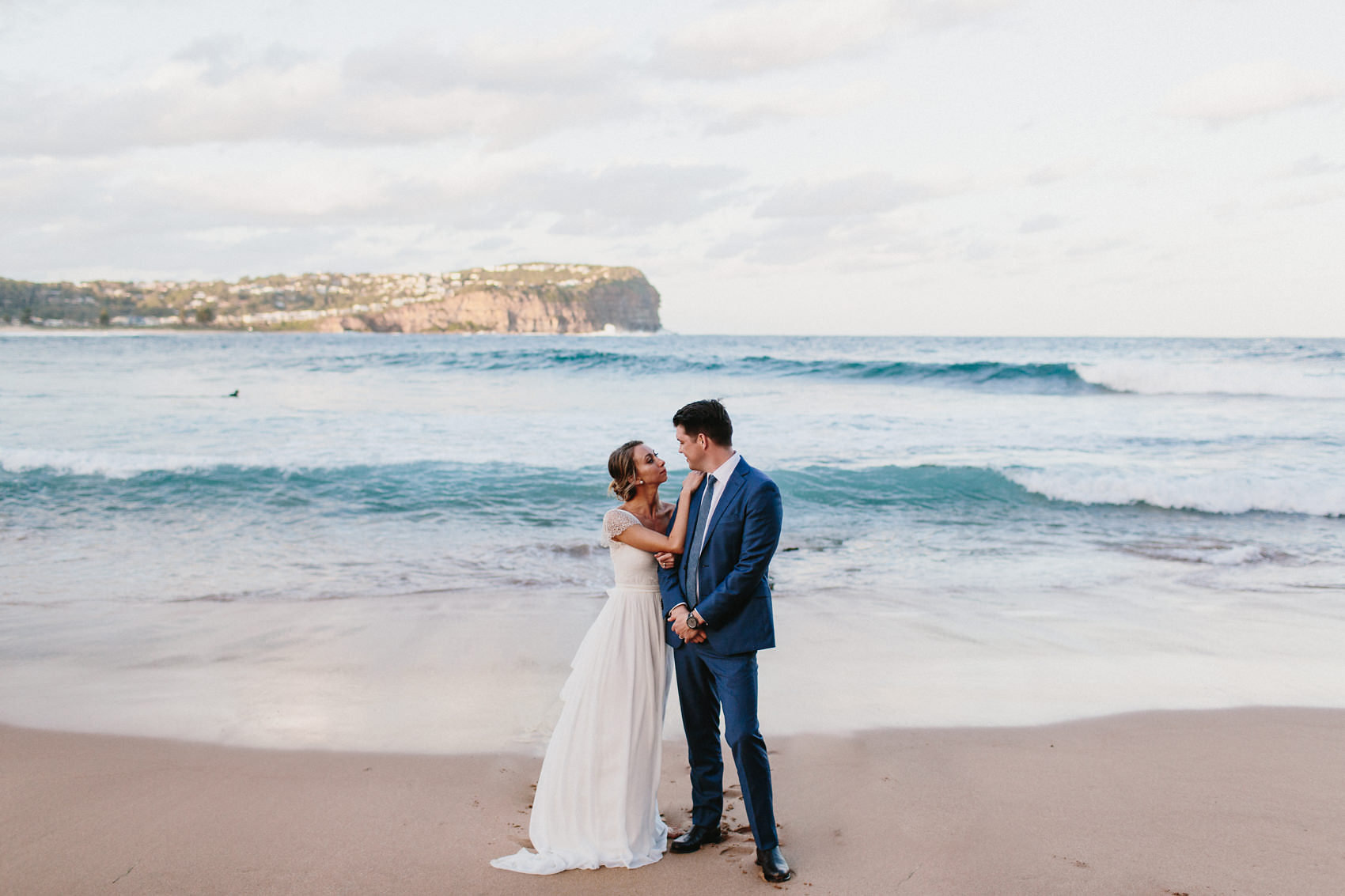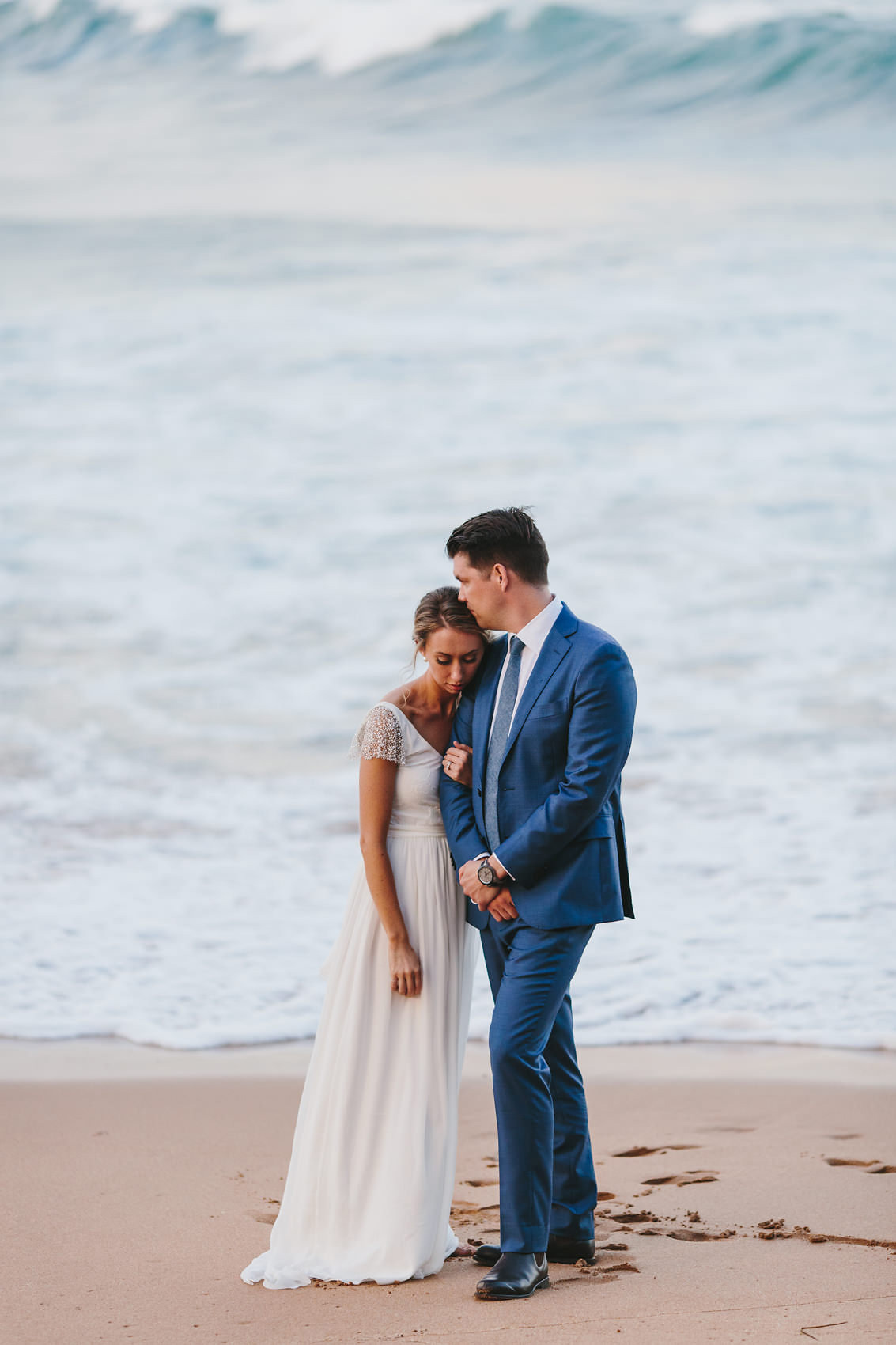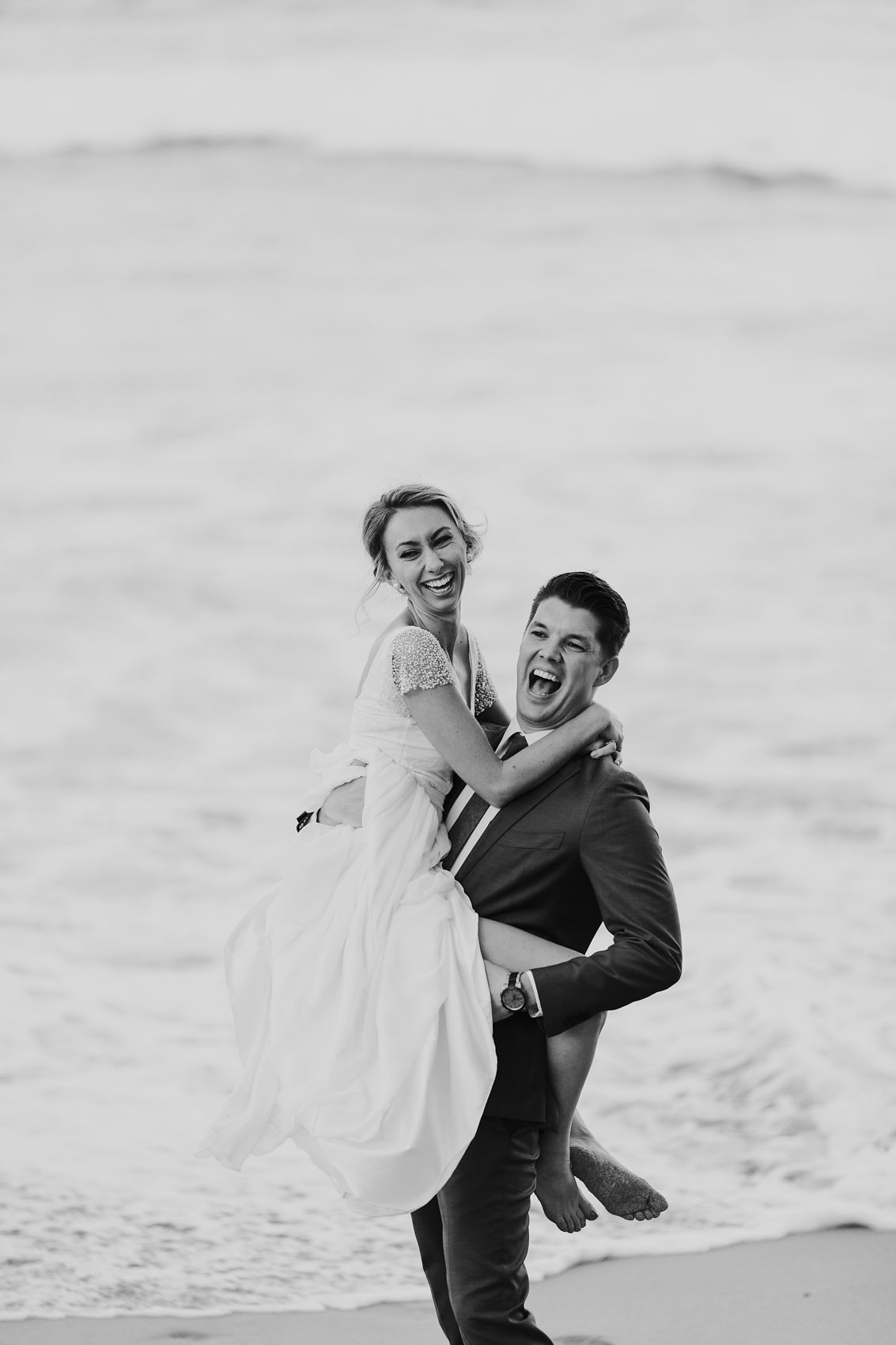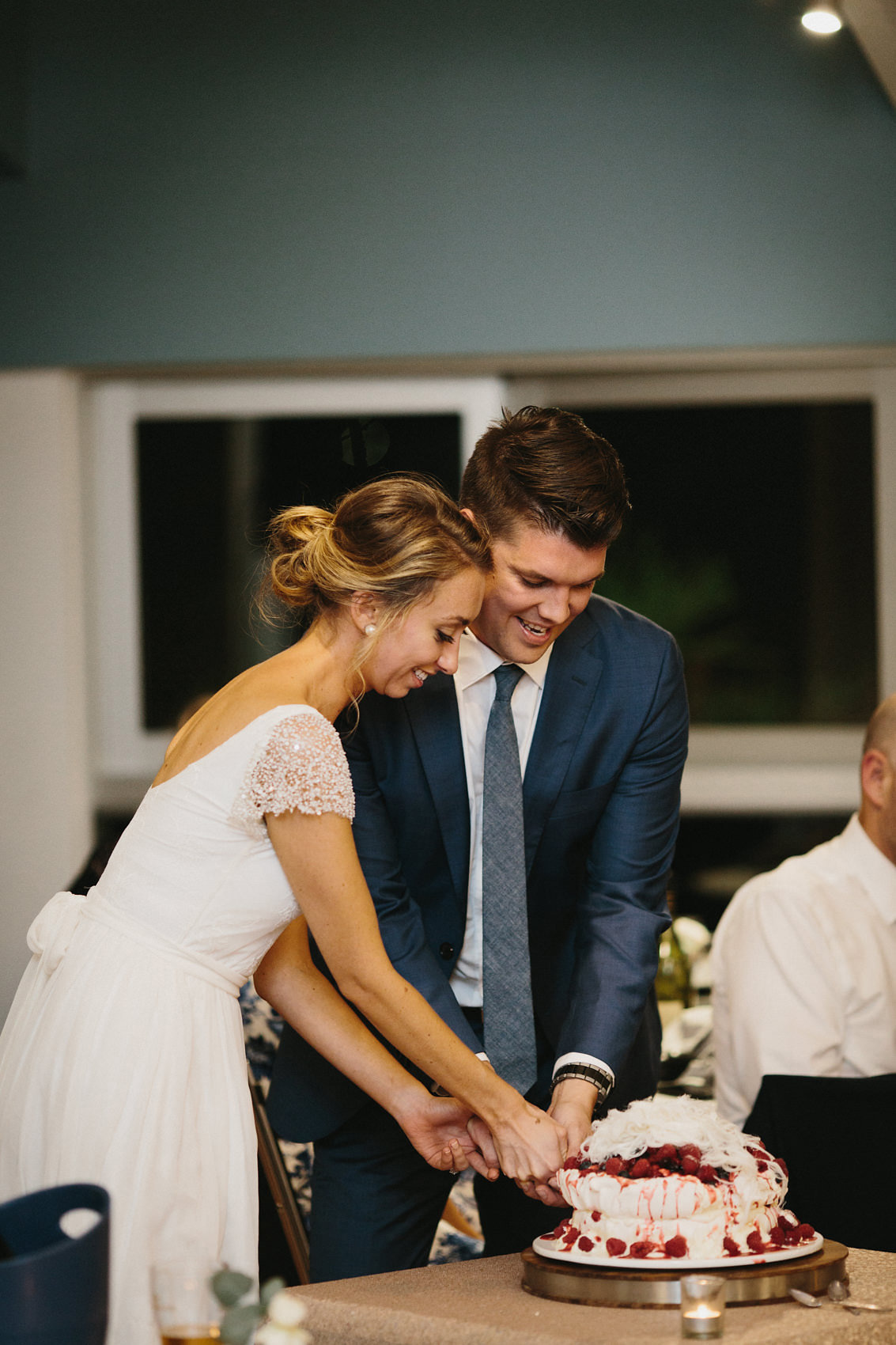 The wedding cake with a personal touch: pavlova made by Dave's step-dad.