When Matthew built up the courage to pop the question, partner Kate thought he had something far less romantic on his mind.
"Matt had prepared a beautiful speech to propose, but as he began I thought he was breaking up with me because of how serious he was," Kate recalls with a laugh.
"It all turned out for the best, though, when he popped the question and I said yes!"
In planning their romantic wedding, the couple wanted to reflect their fun, loving and relaxed personalities.
"I was going for a soft romantic style," Kate says.
They chose Caves Coastal Bar and Bungalows at Lake Macquarie, NSW, marrying on the boardwalk with a beach backdrop.
An abundance of flowers decorated the reception venue, along with draped chiffon, candles and fairy lights.
"Our colour theme was white, soft grey and light blush, which carried throughout," Kate says.
The pair says their romantic wedding perfectly reflected them as a couple.
"It was so relaxed, fun and full of love. Everyone from our guests to our vendors helped make the day as special as it was," Kate says.
"It was a real-life fairy tale."
Photos courtesy of Curly Tree Photography.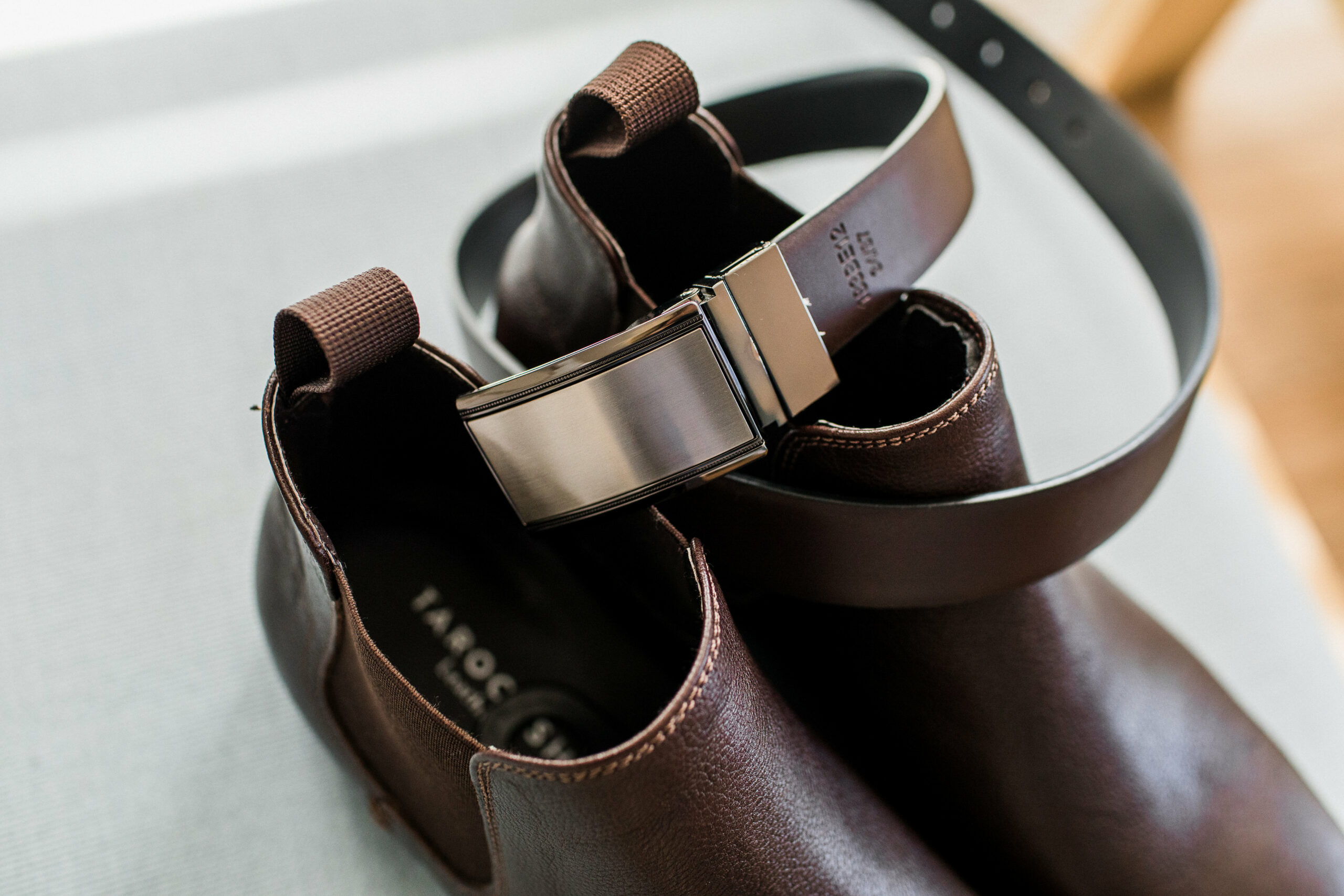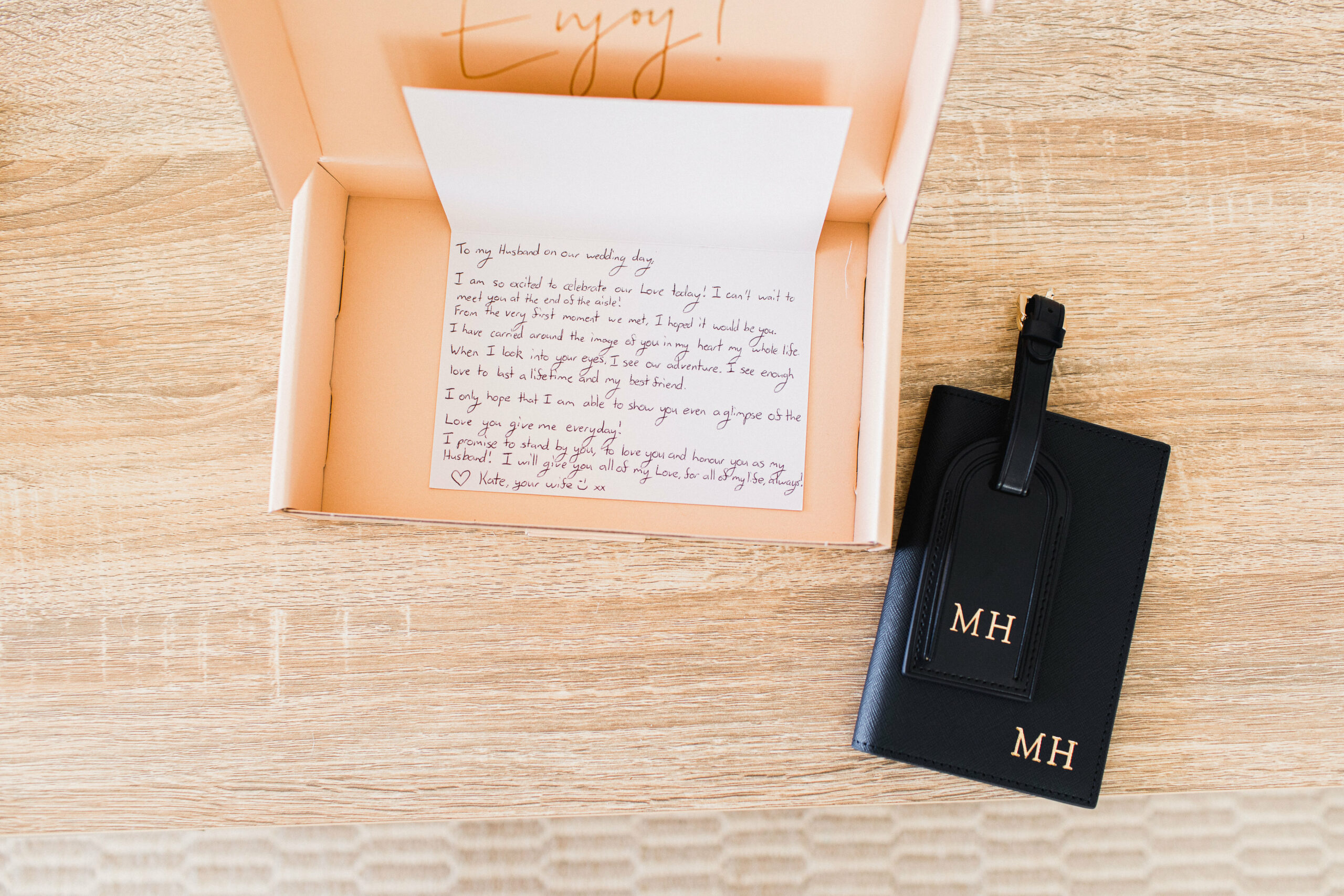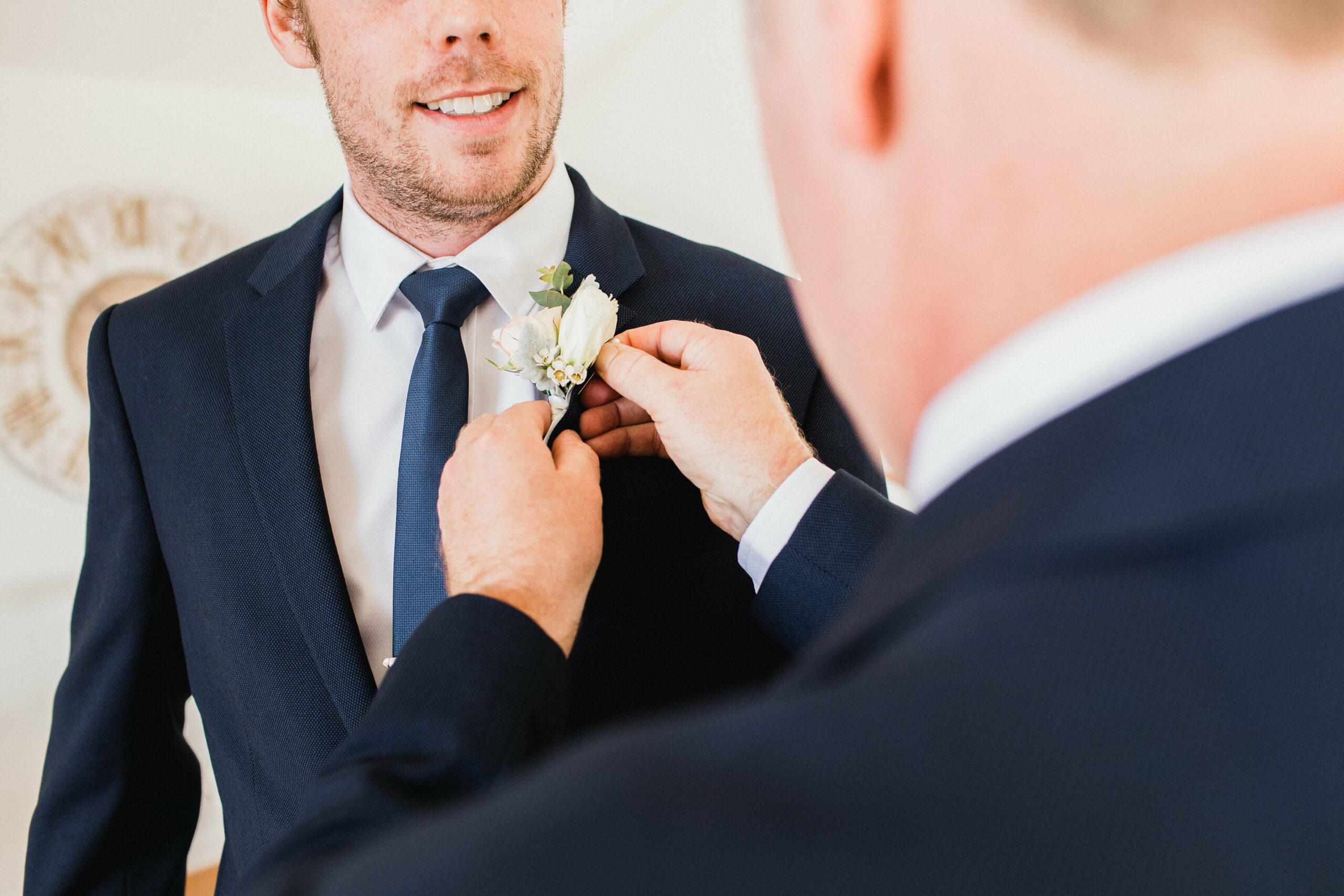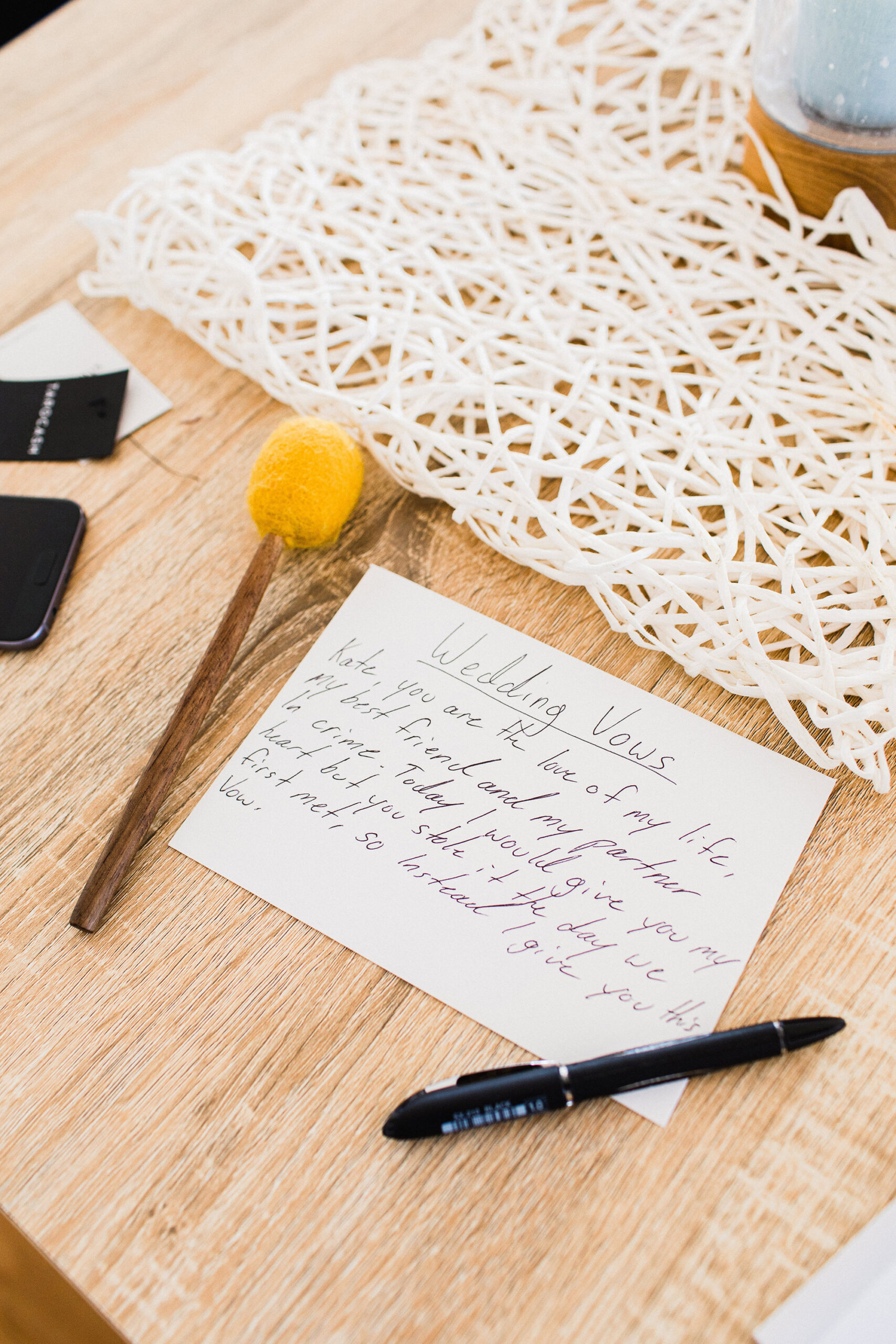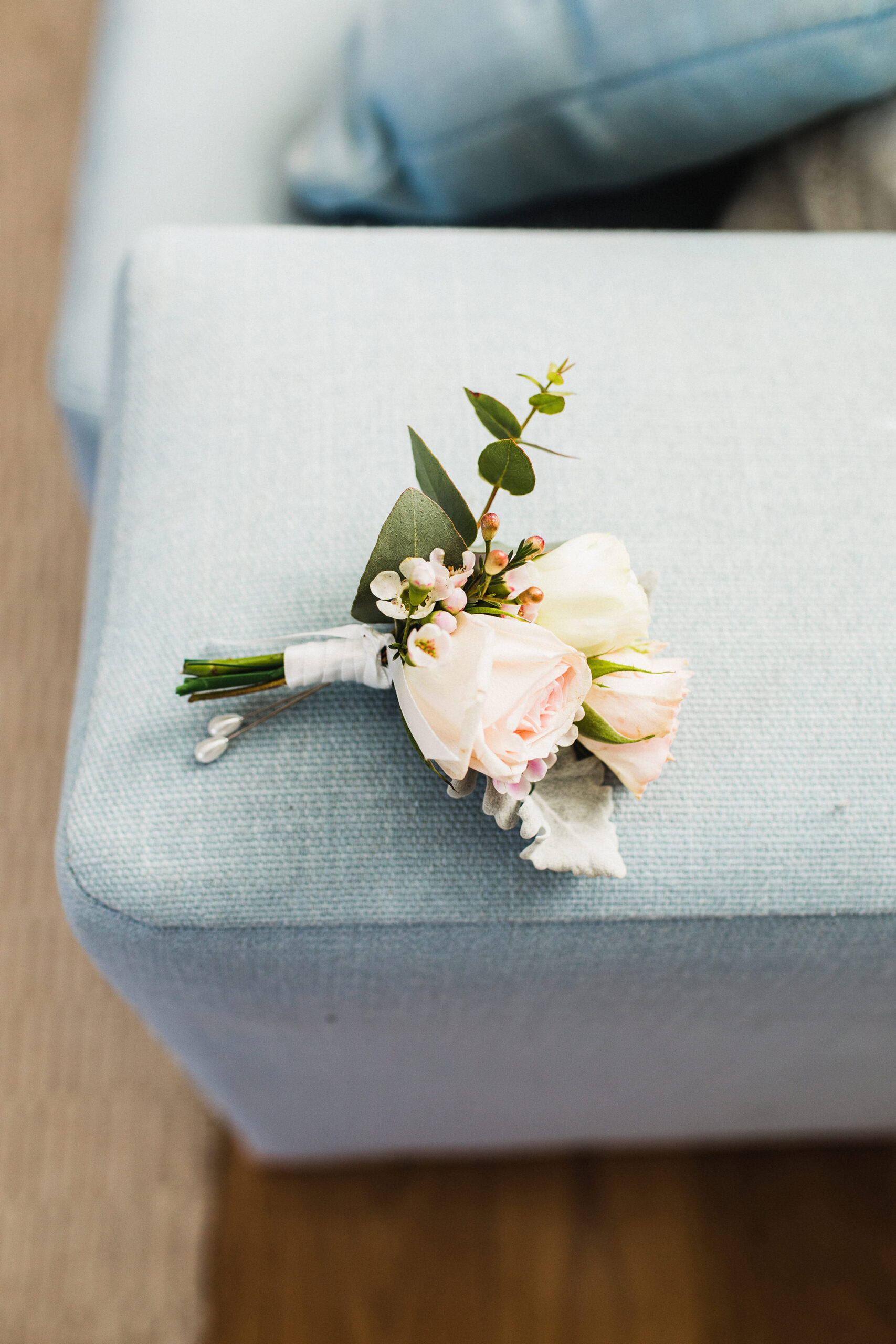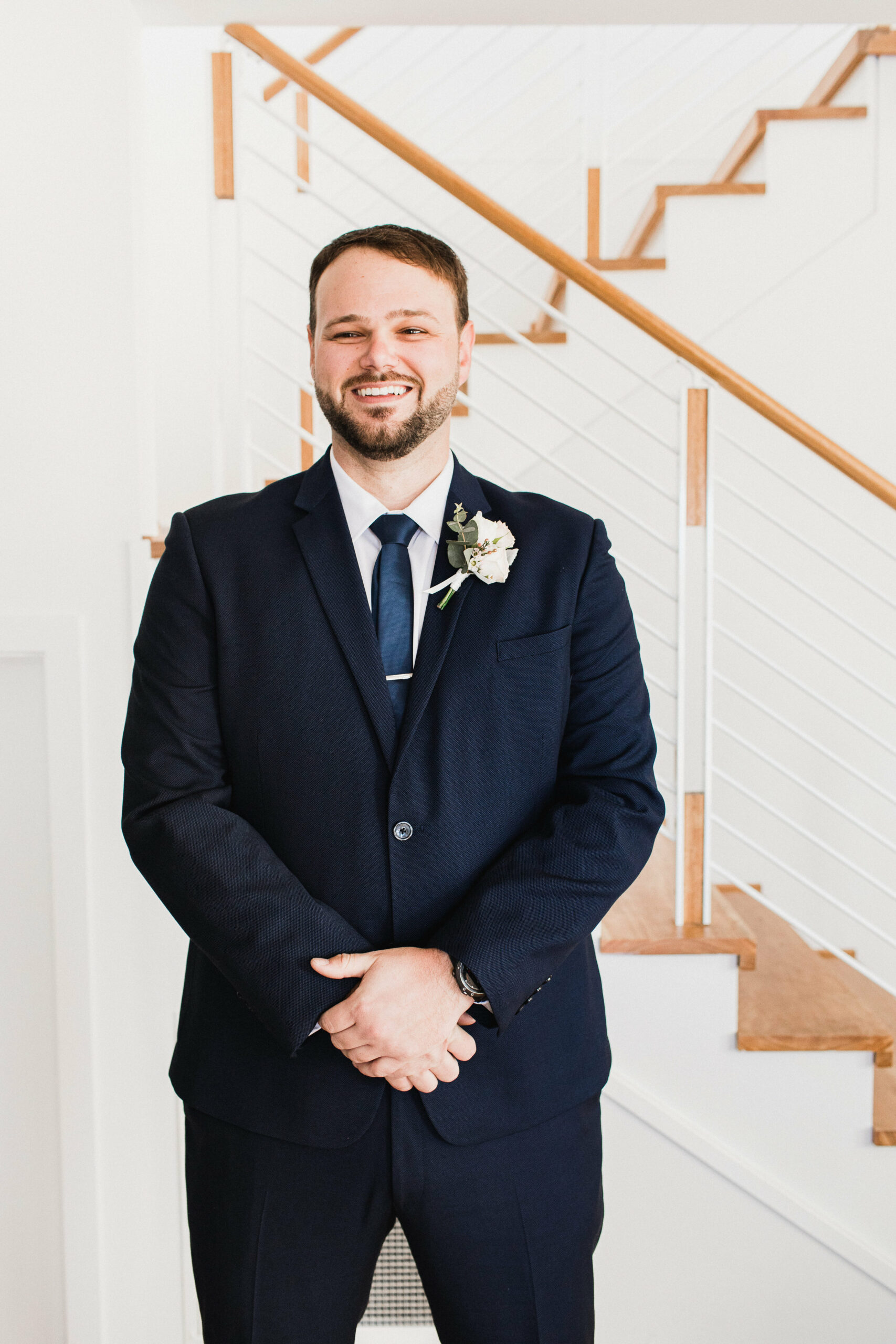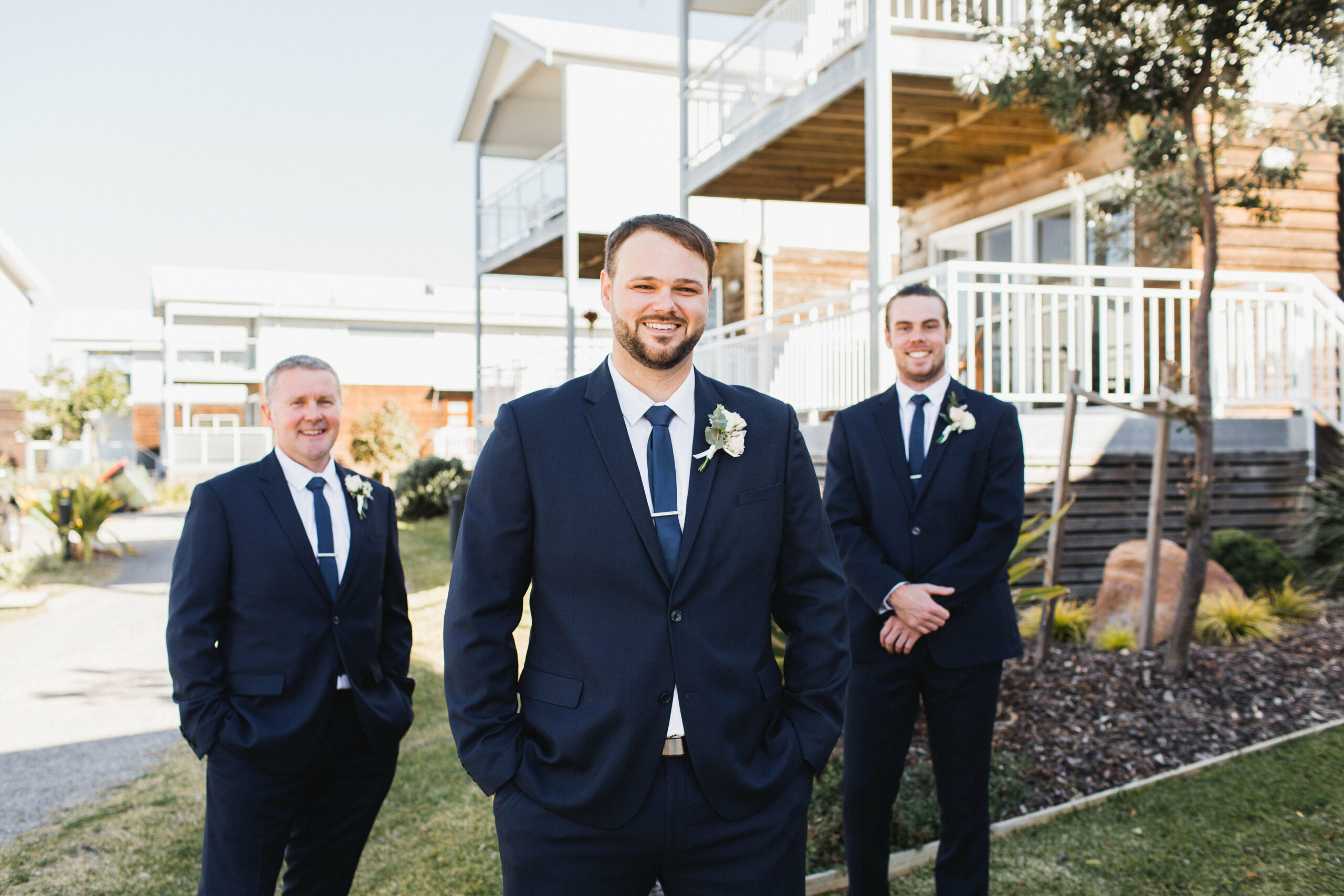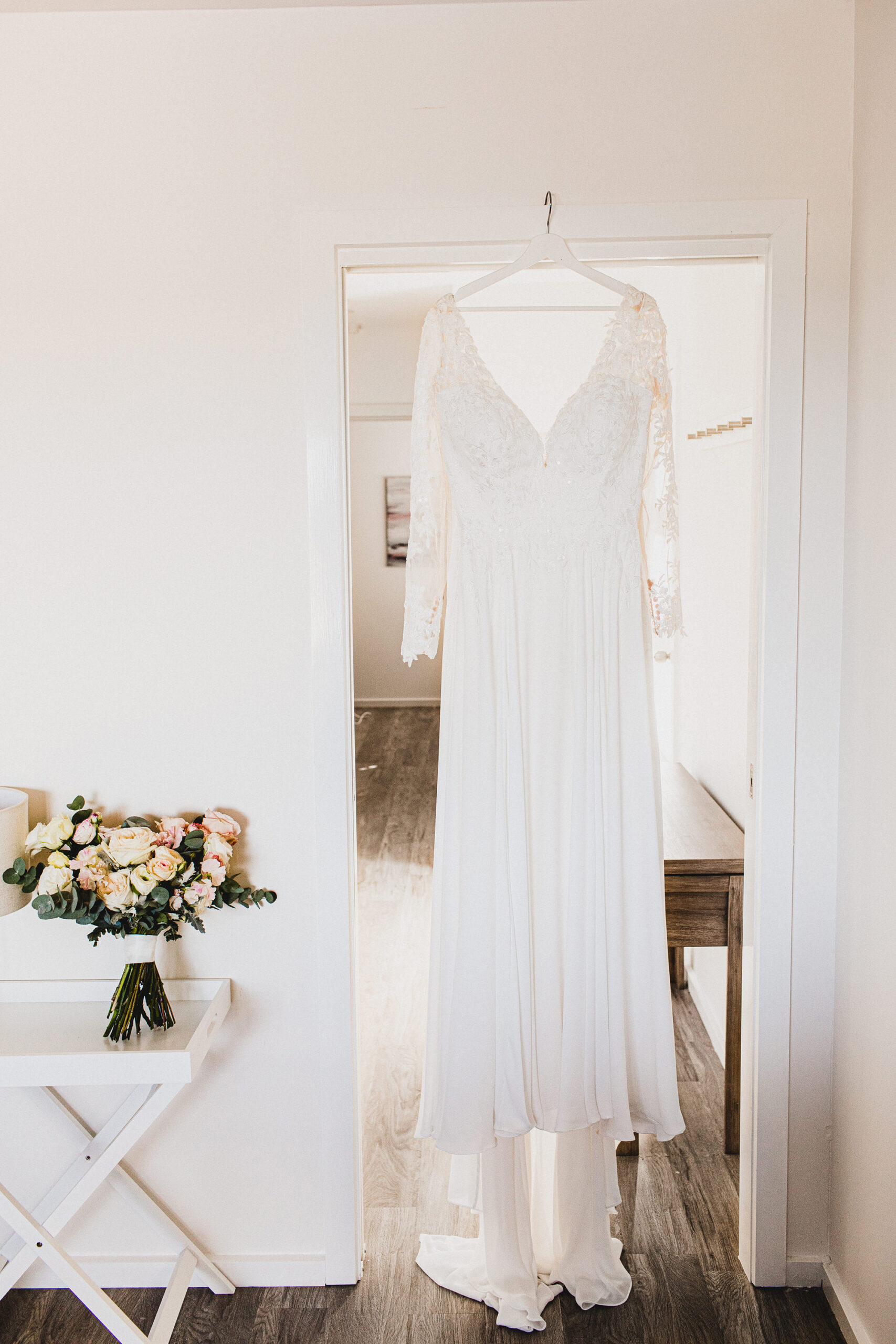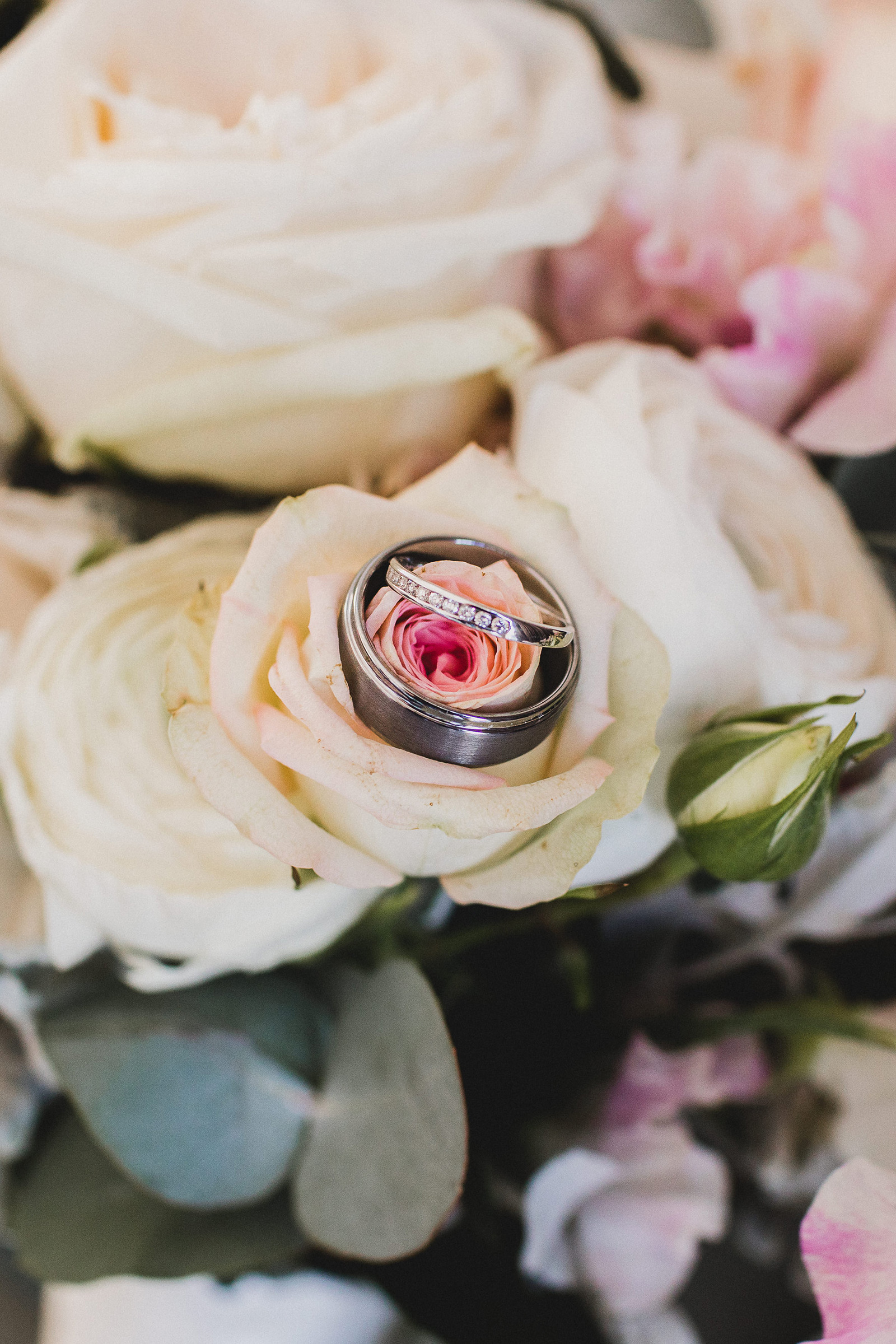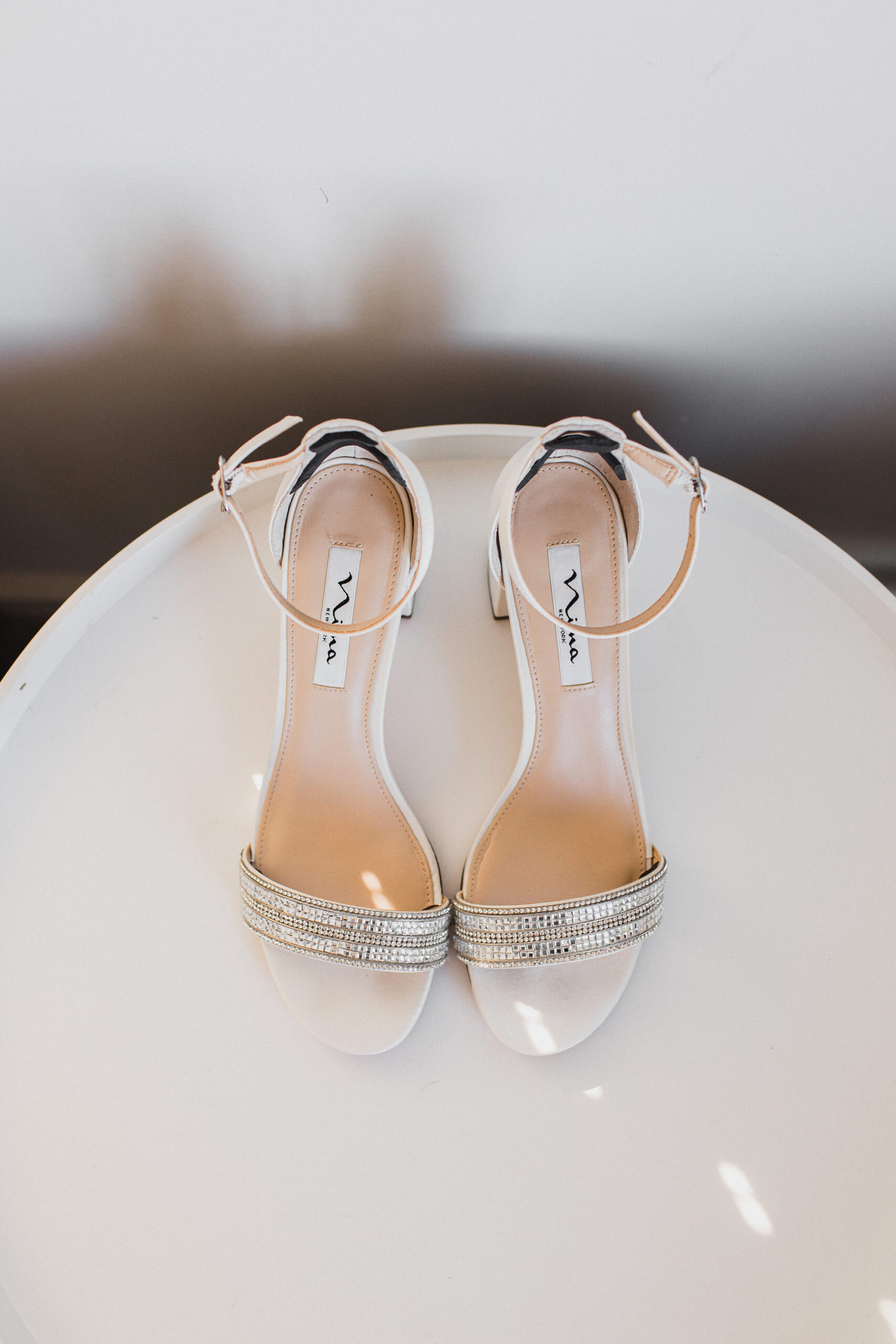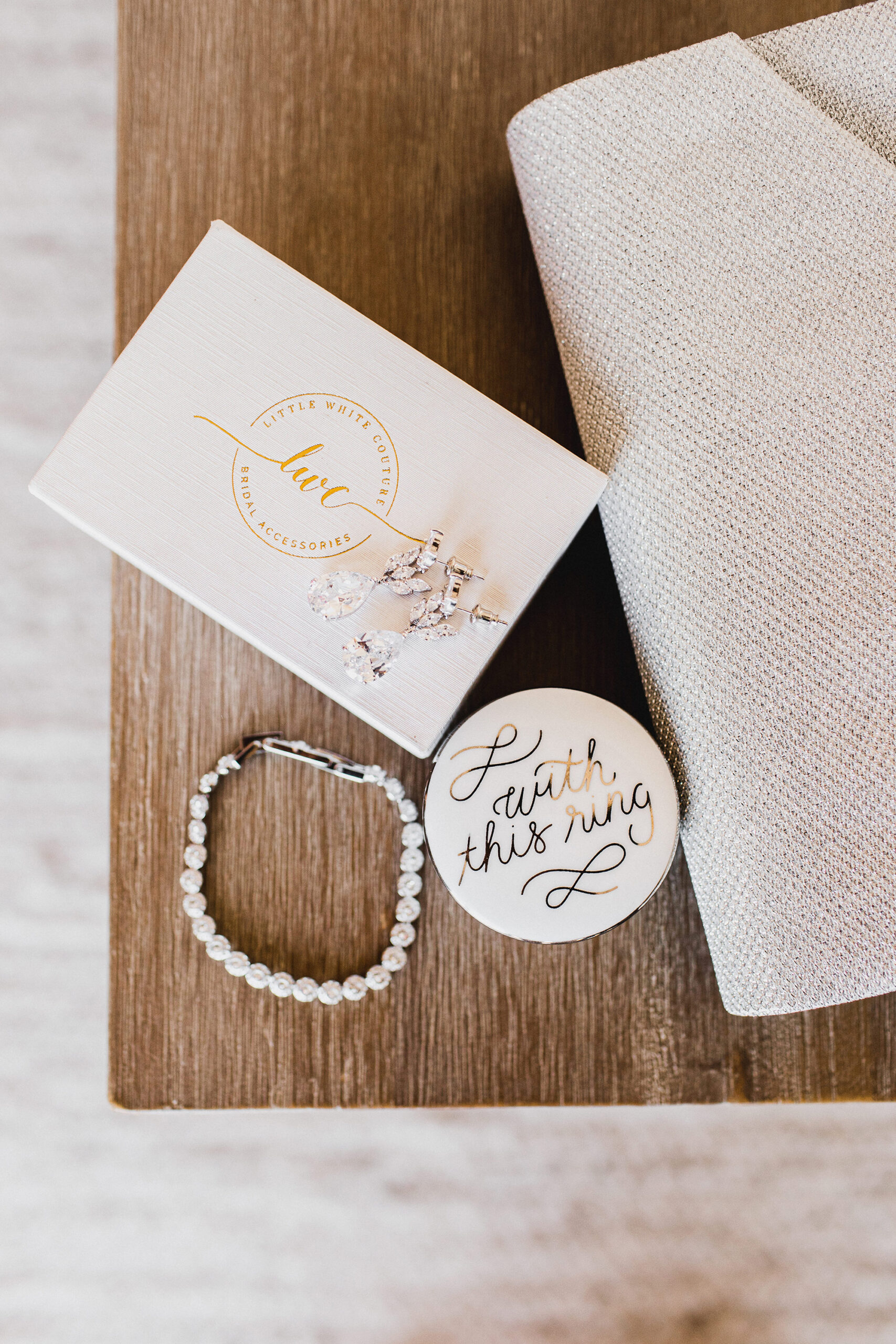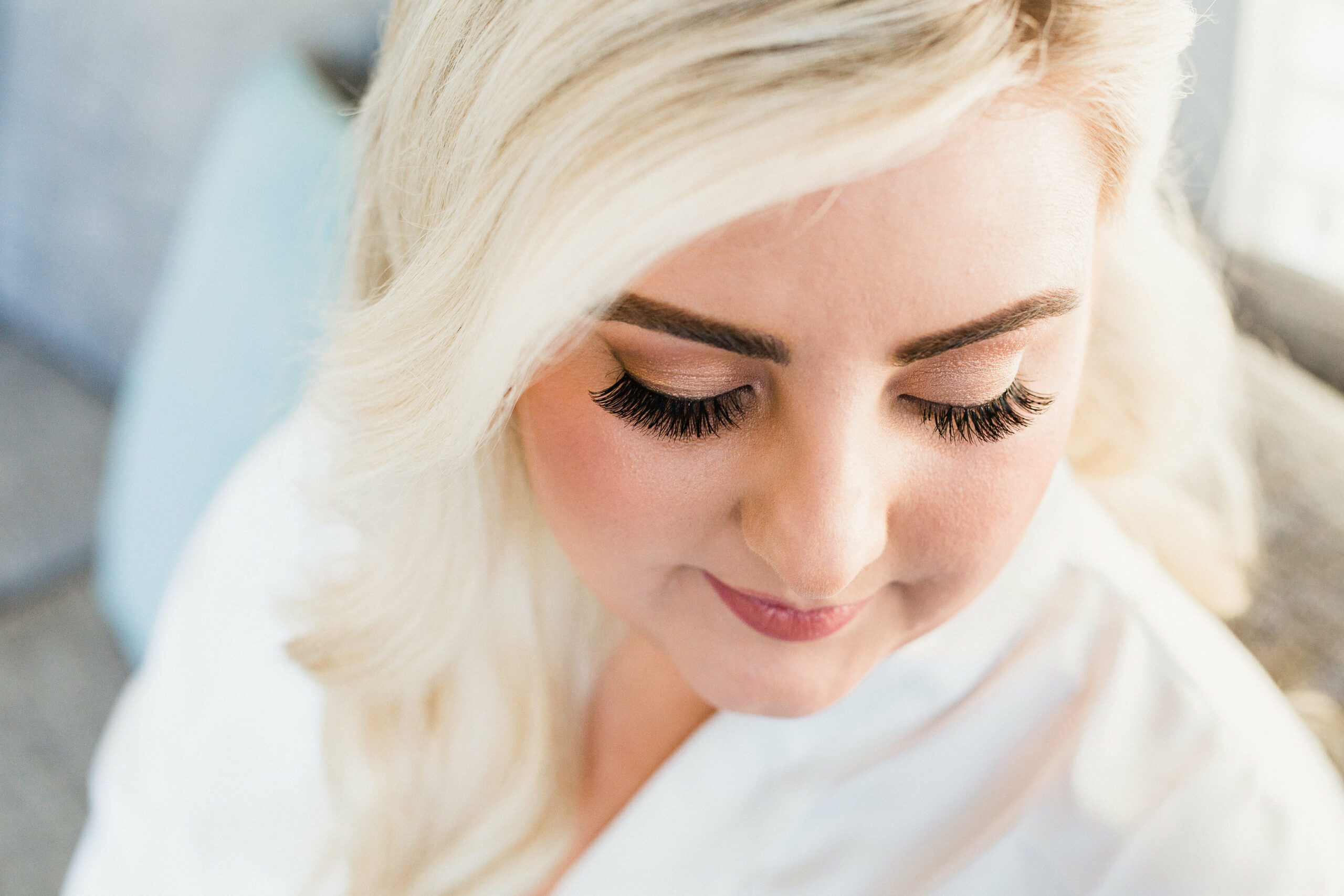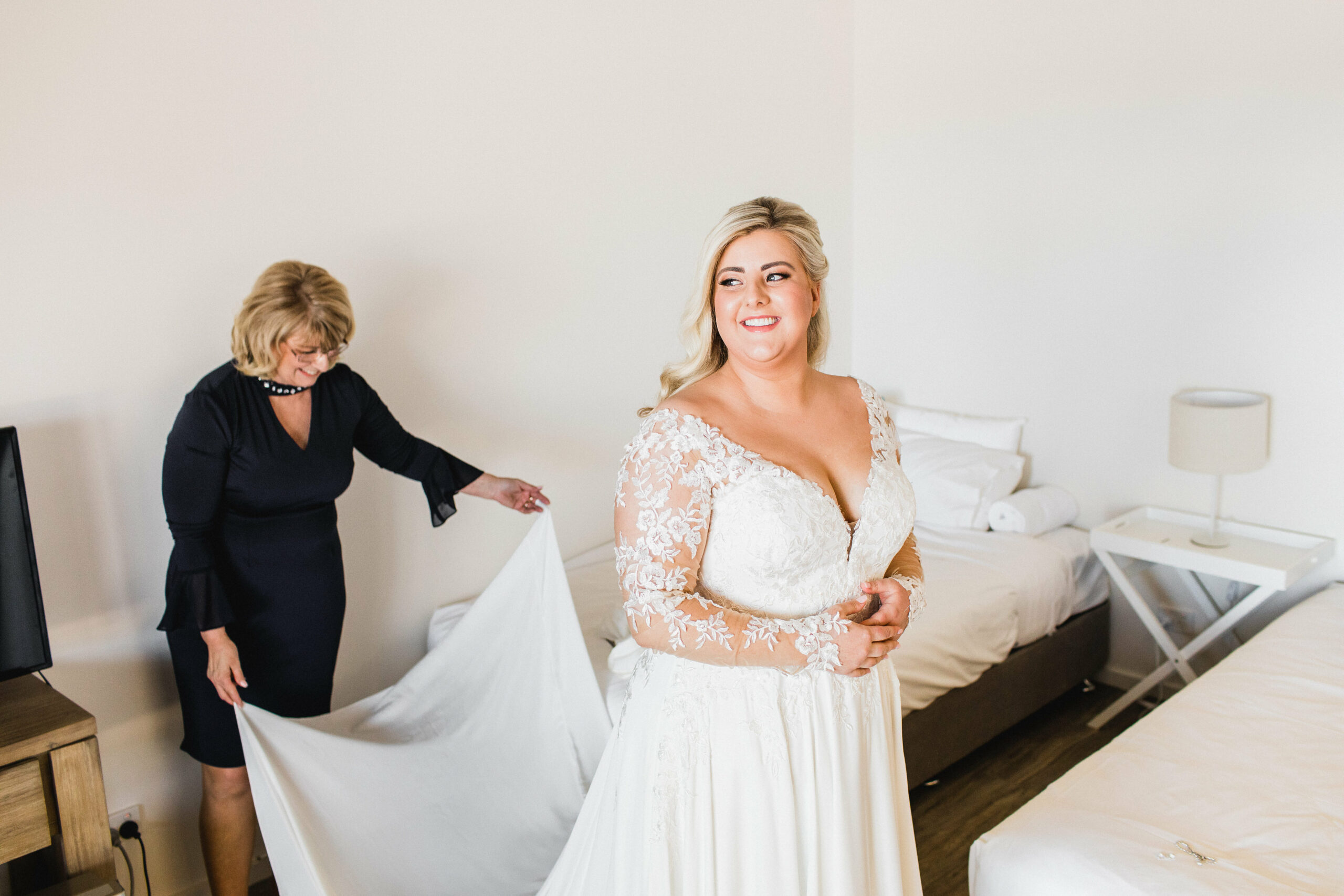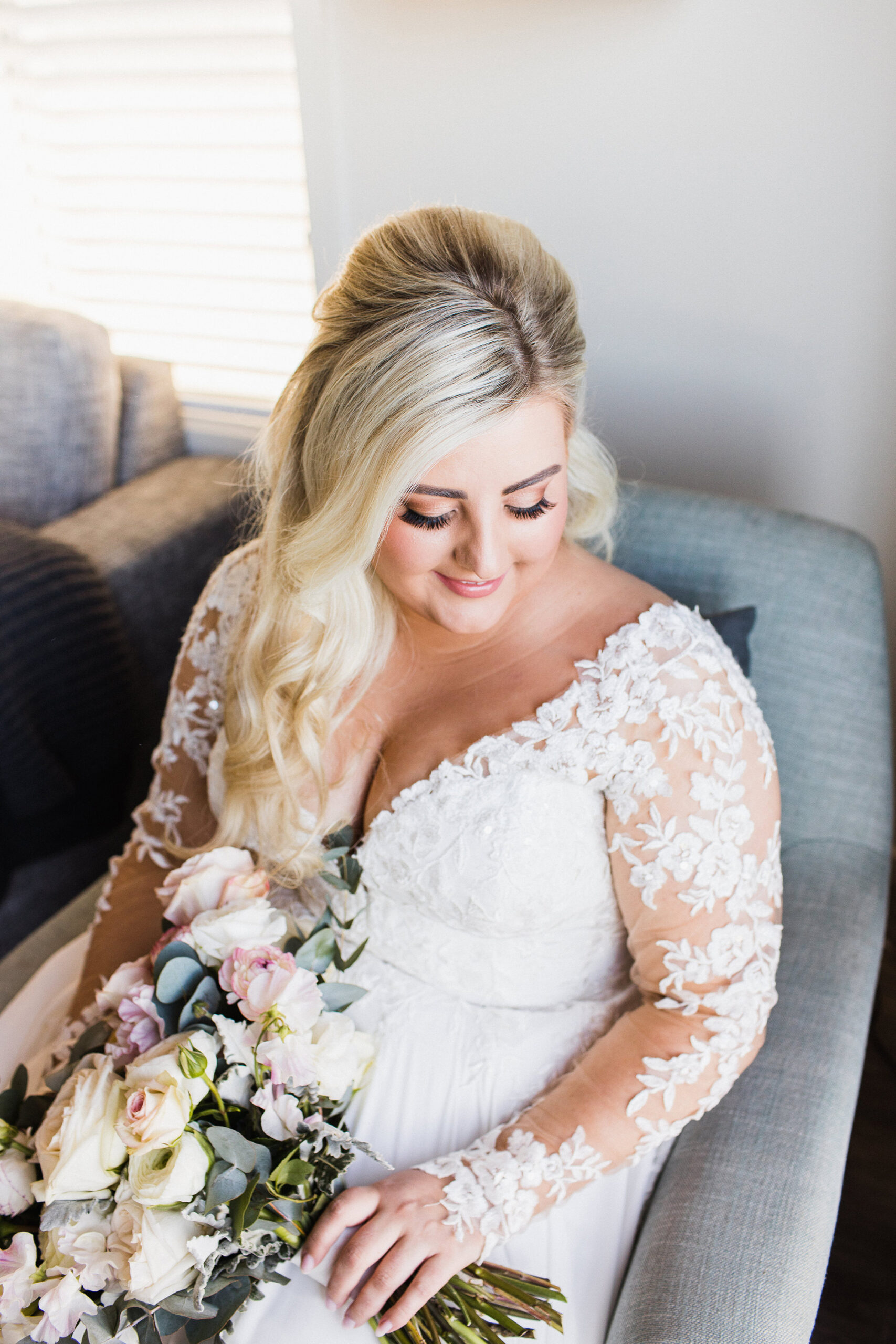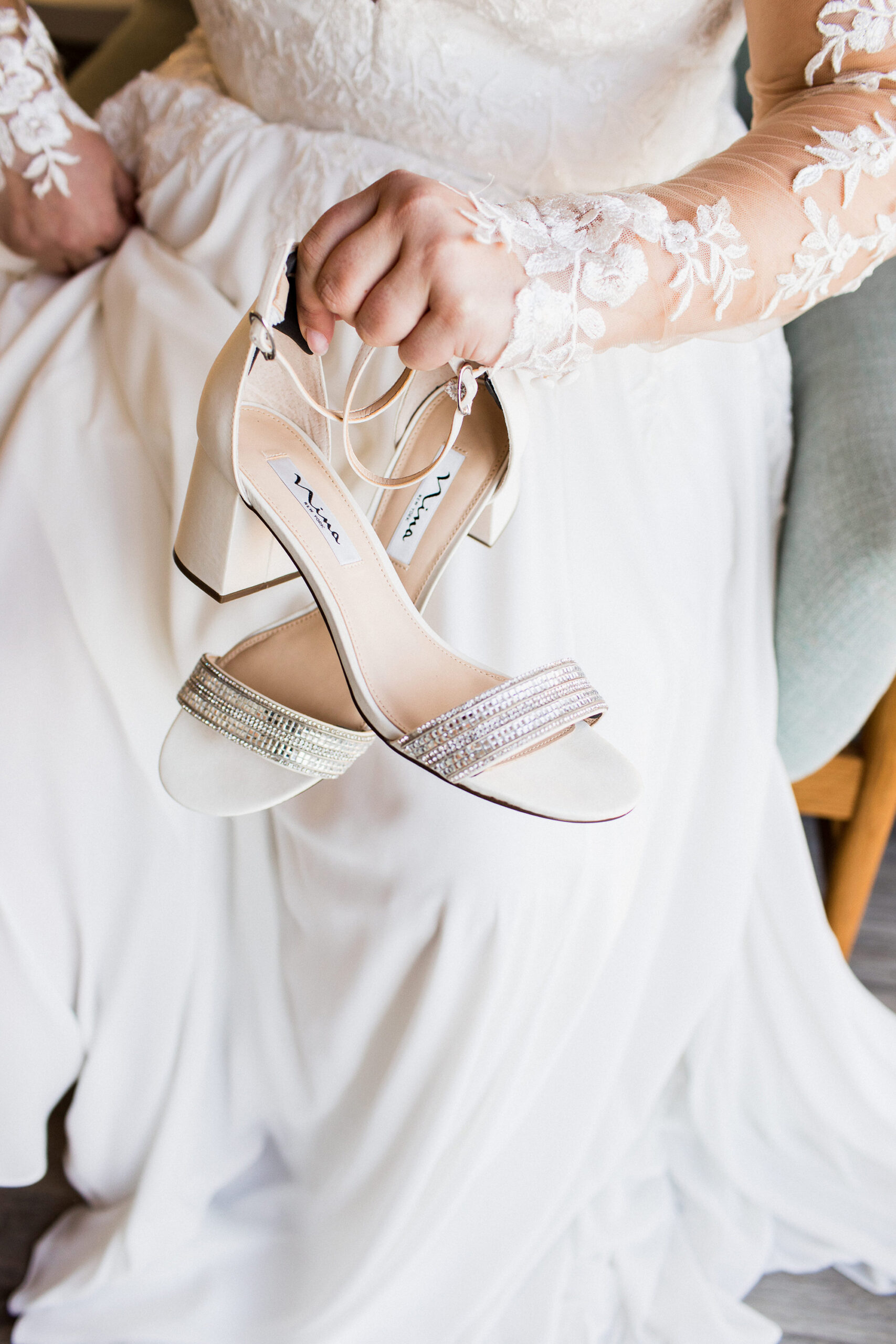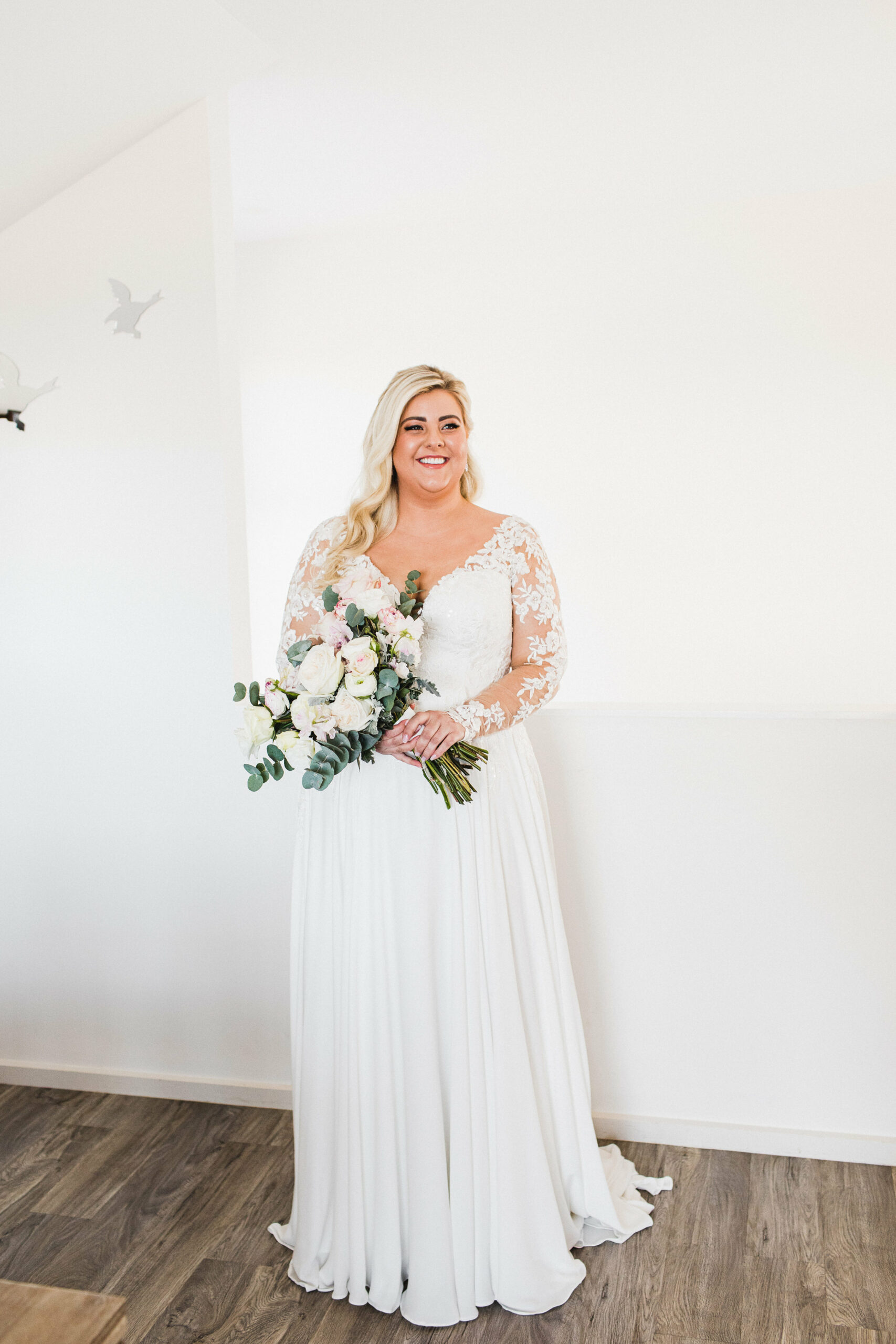 Kate wore a beautiful lace and chiffon gown for her romantic wedding.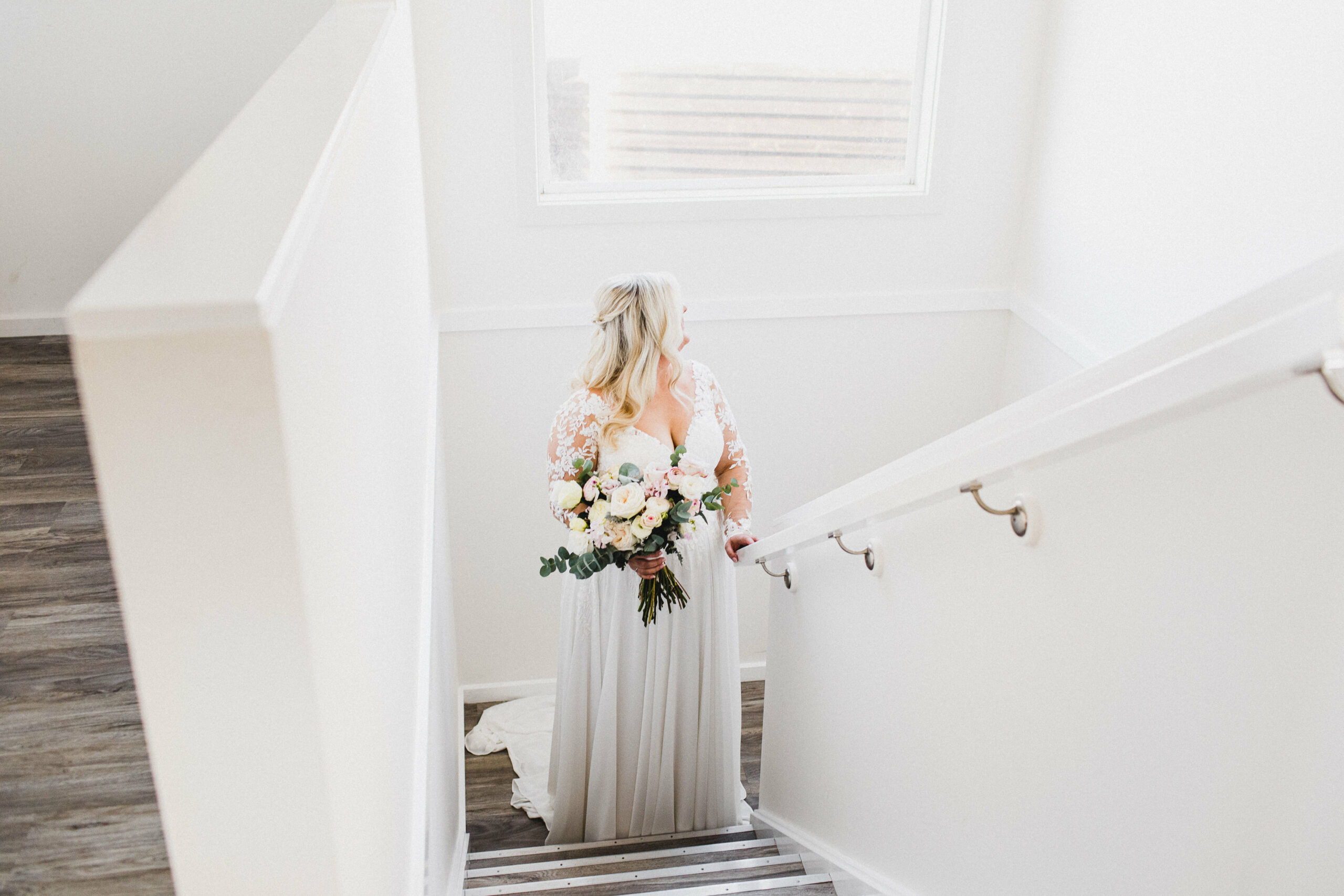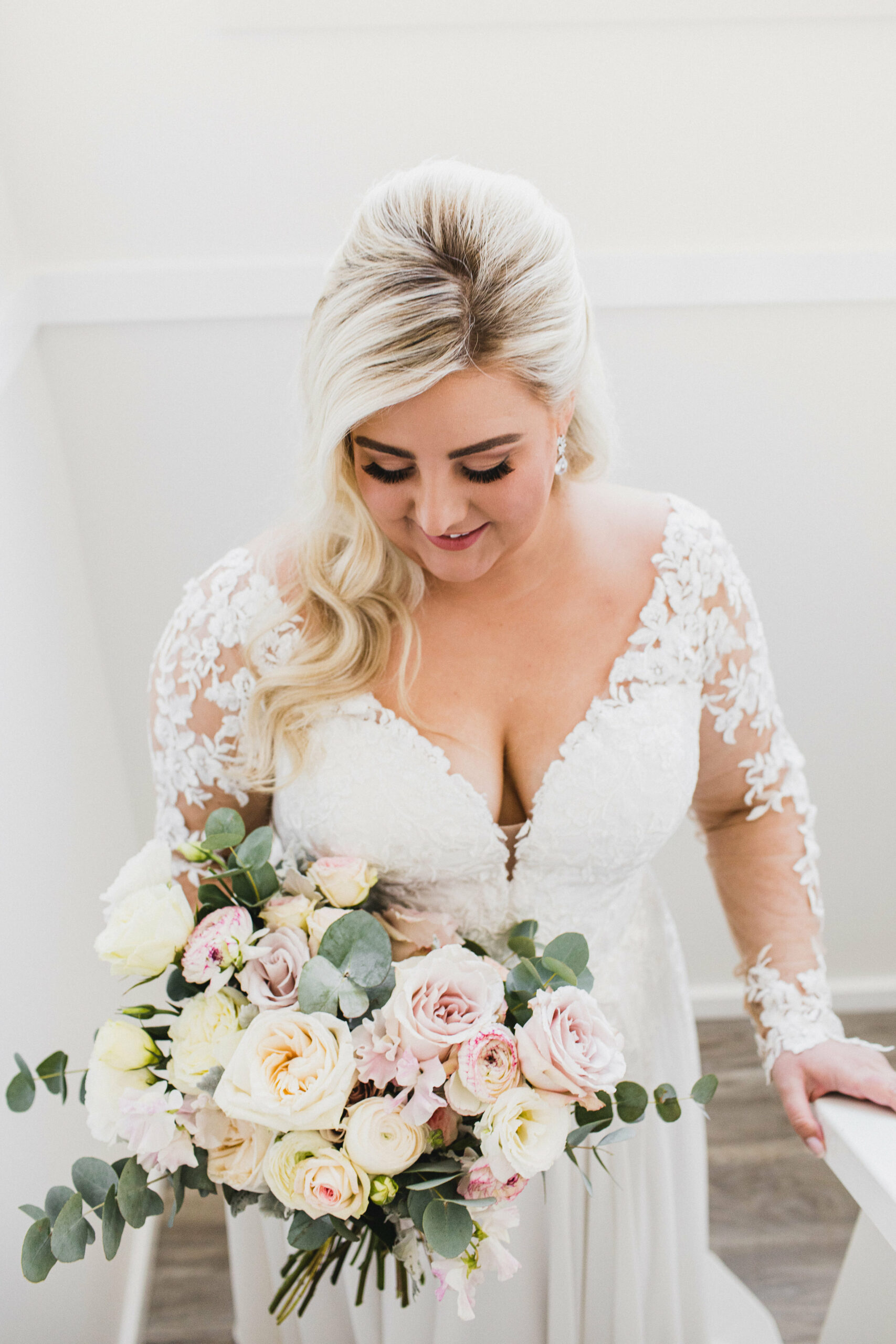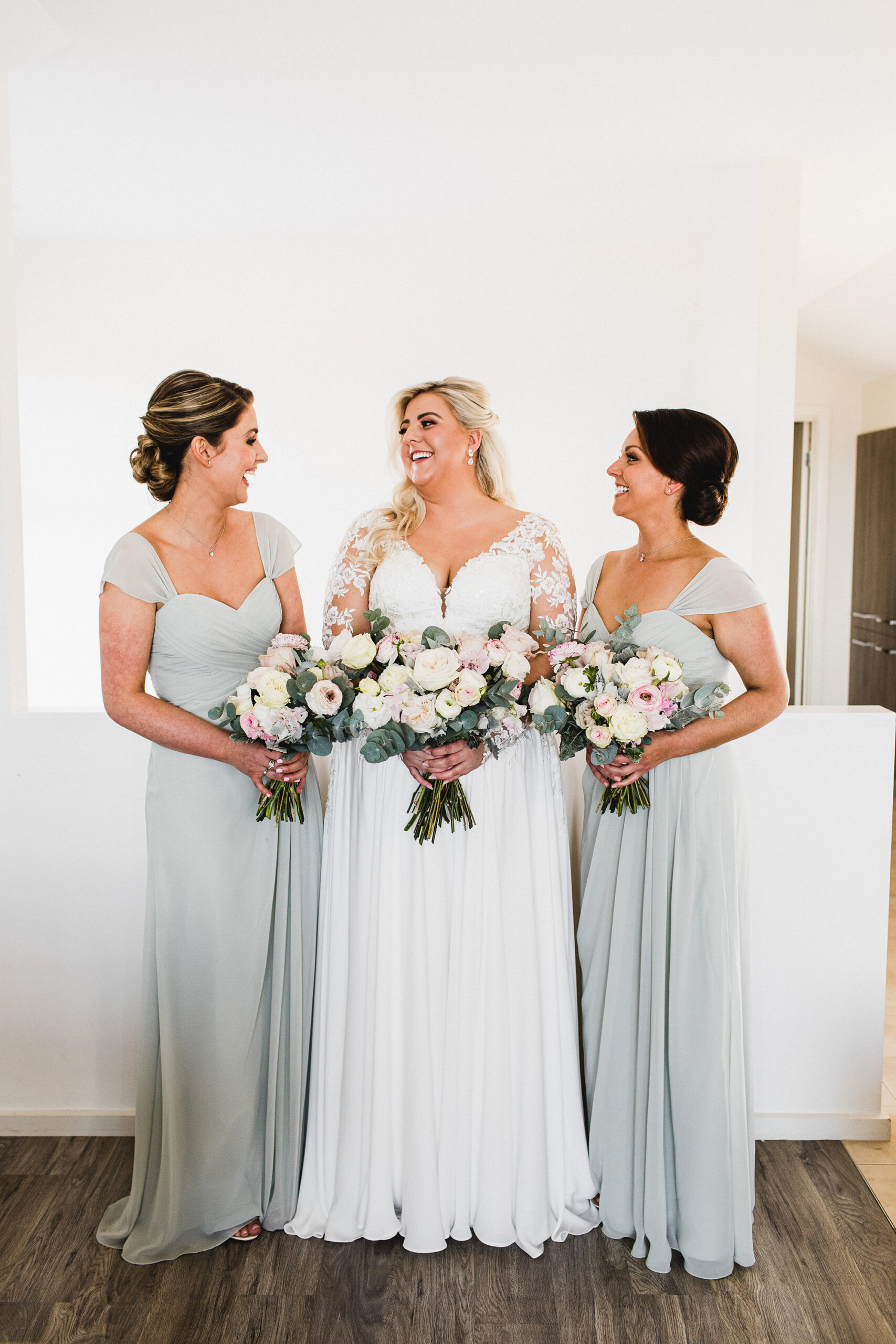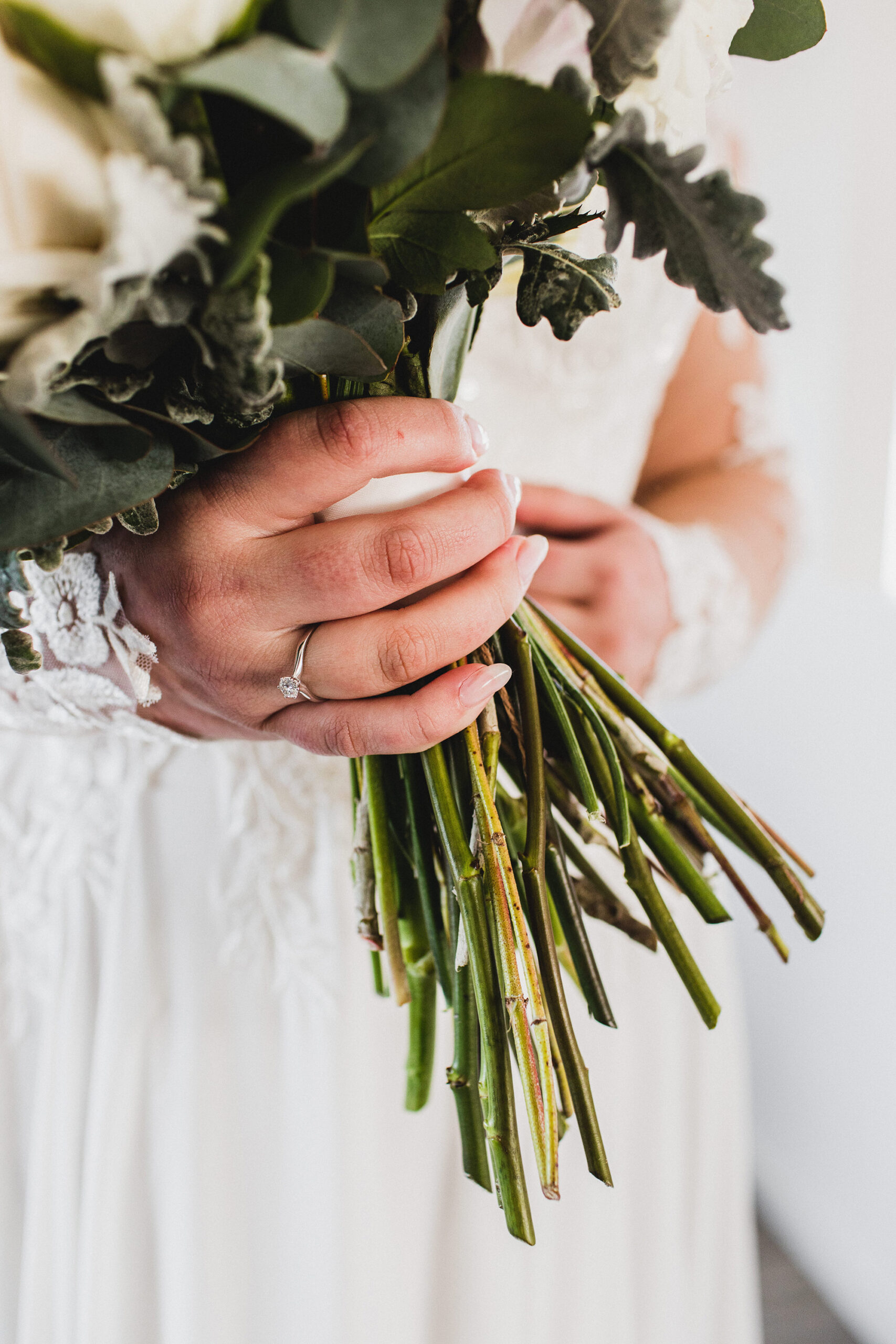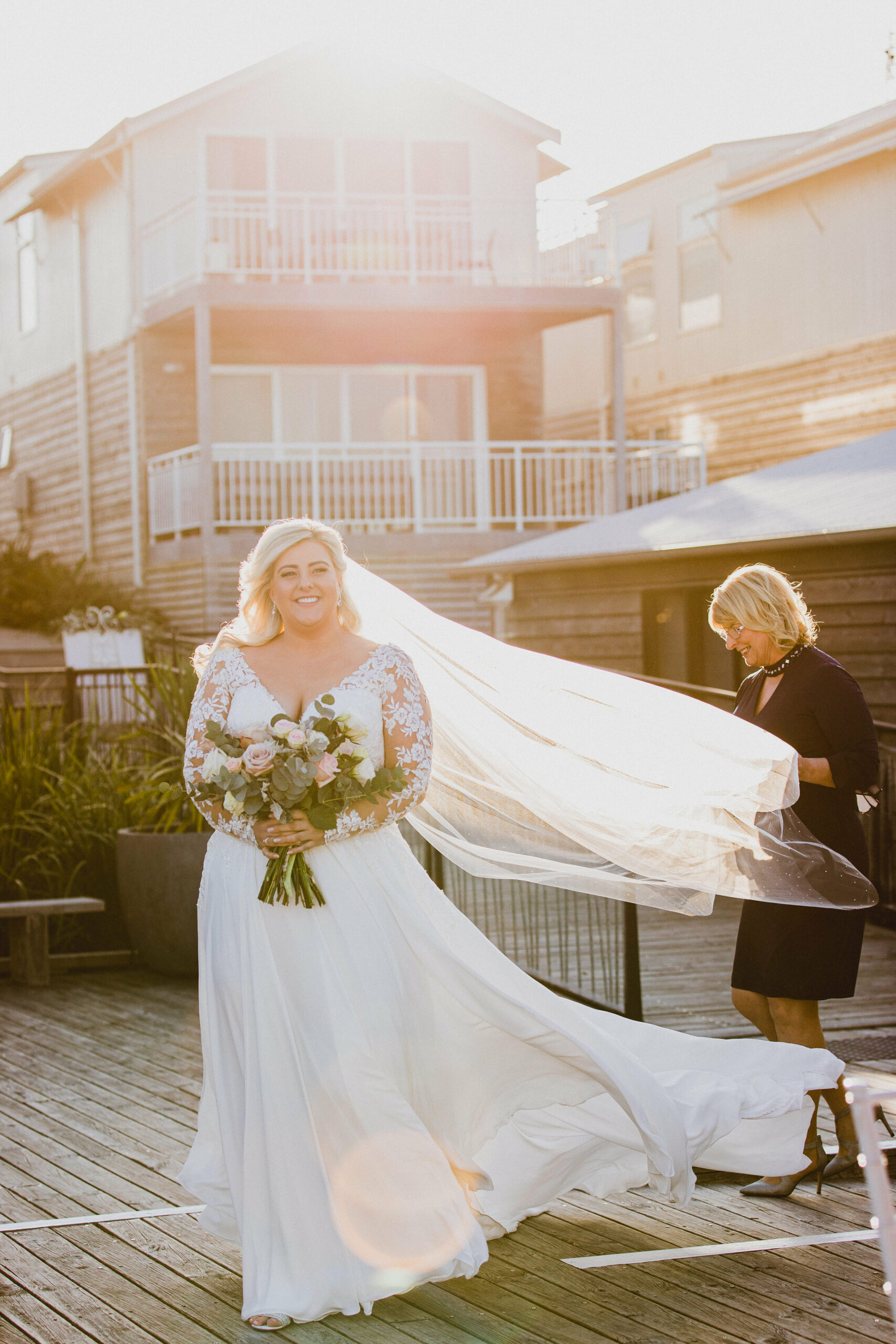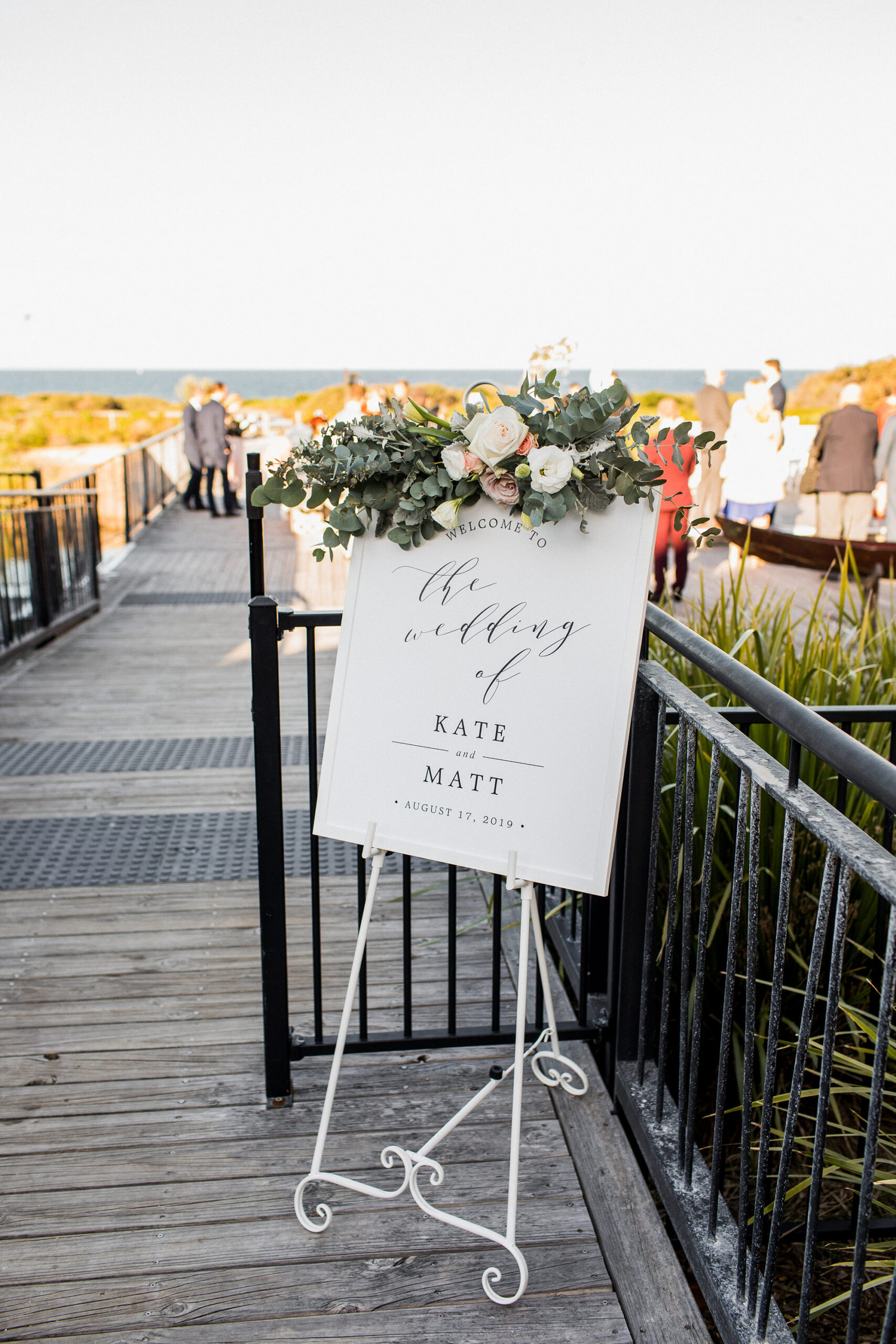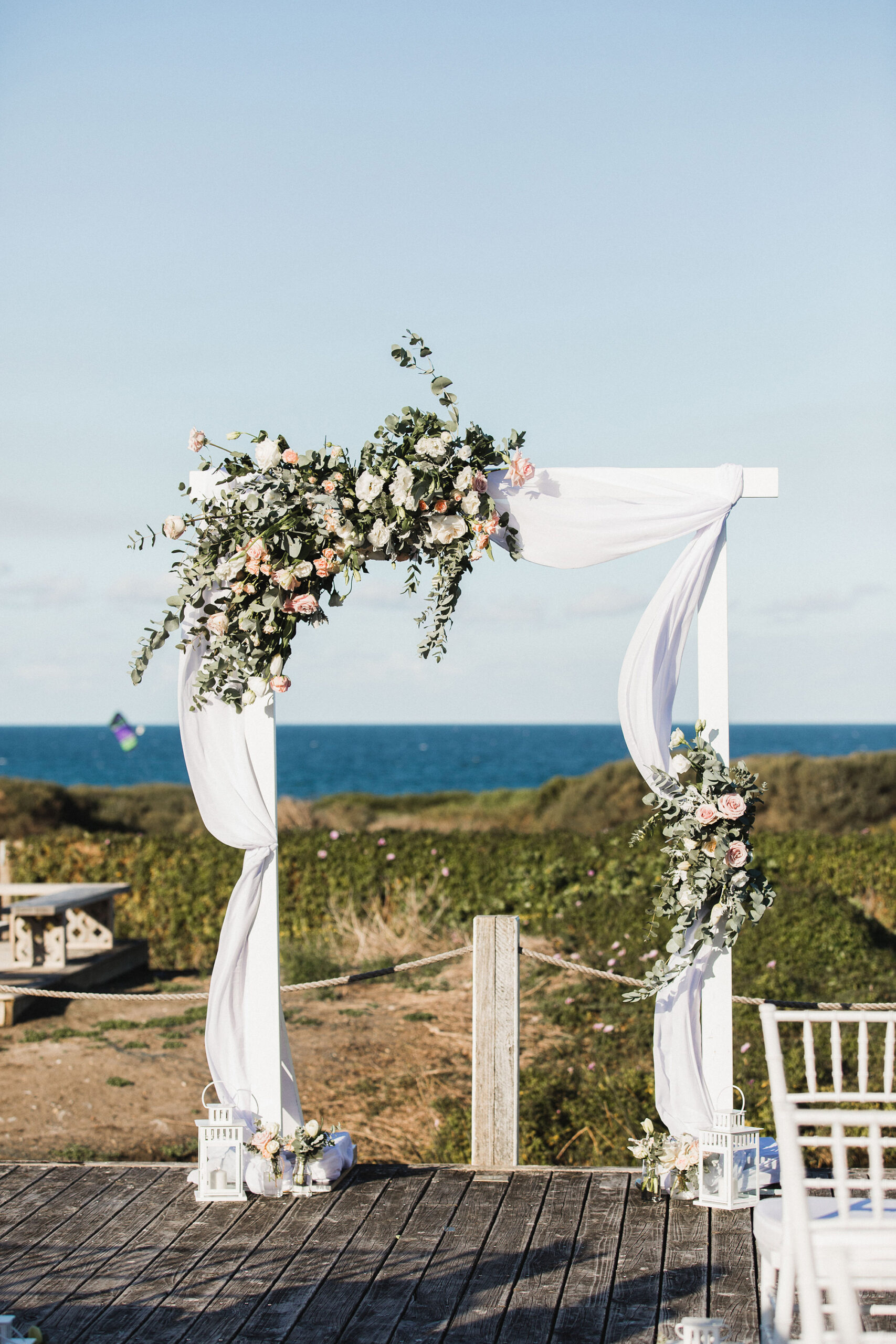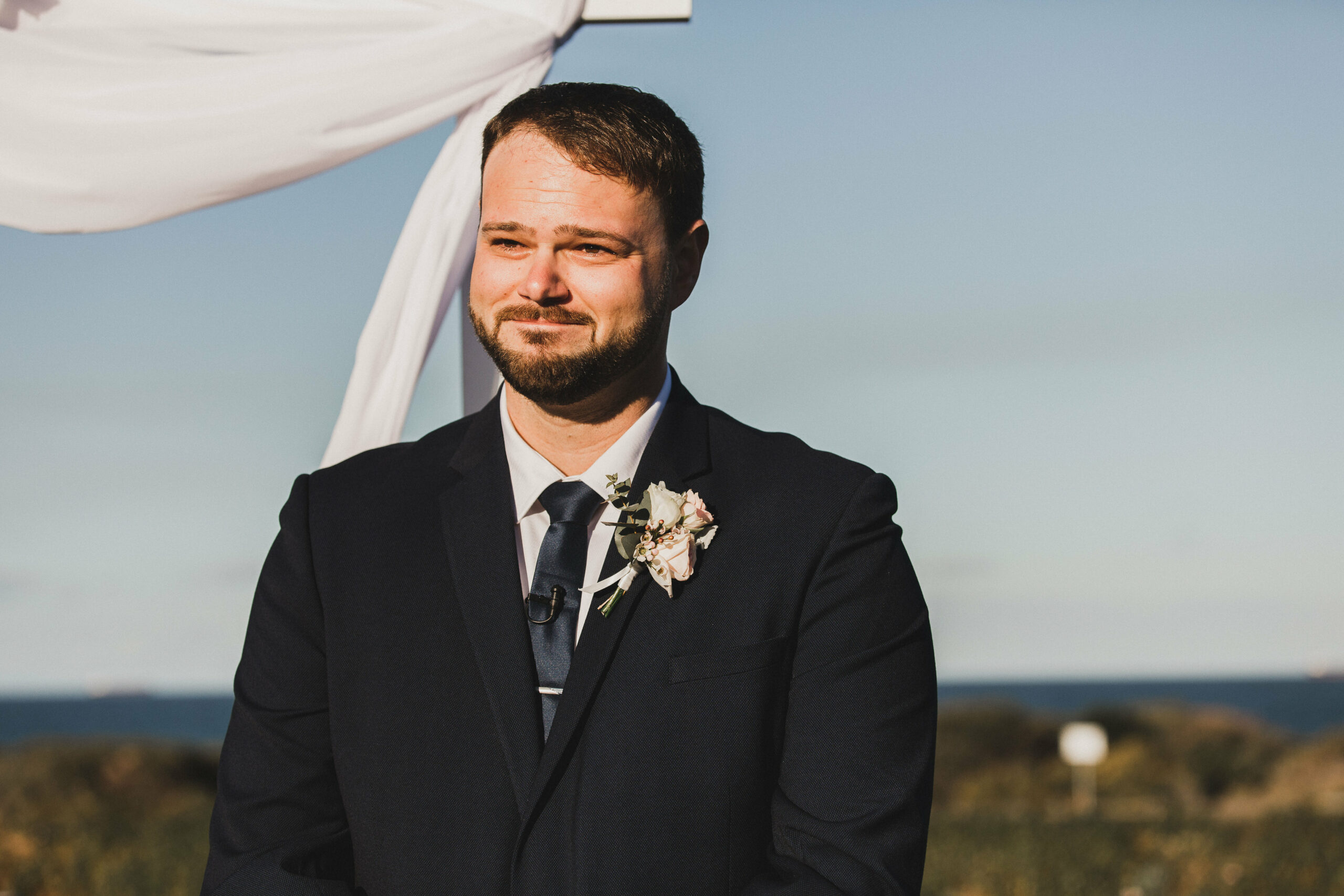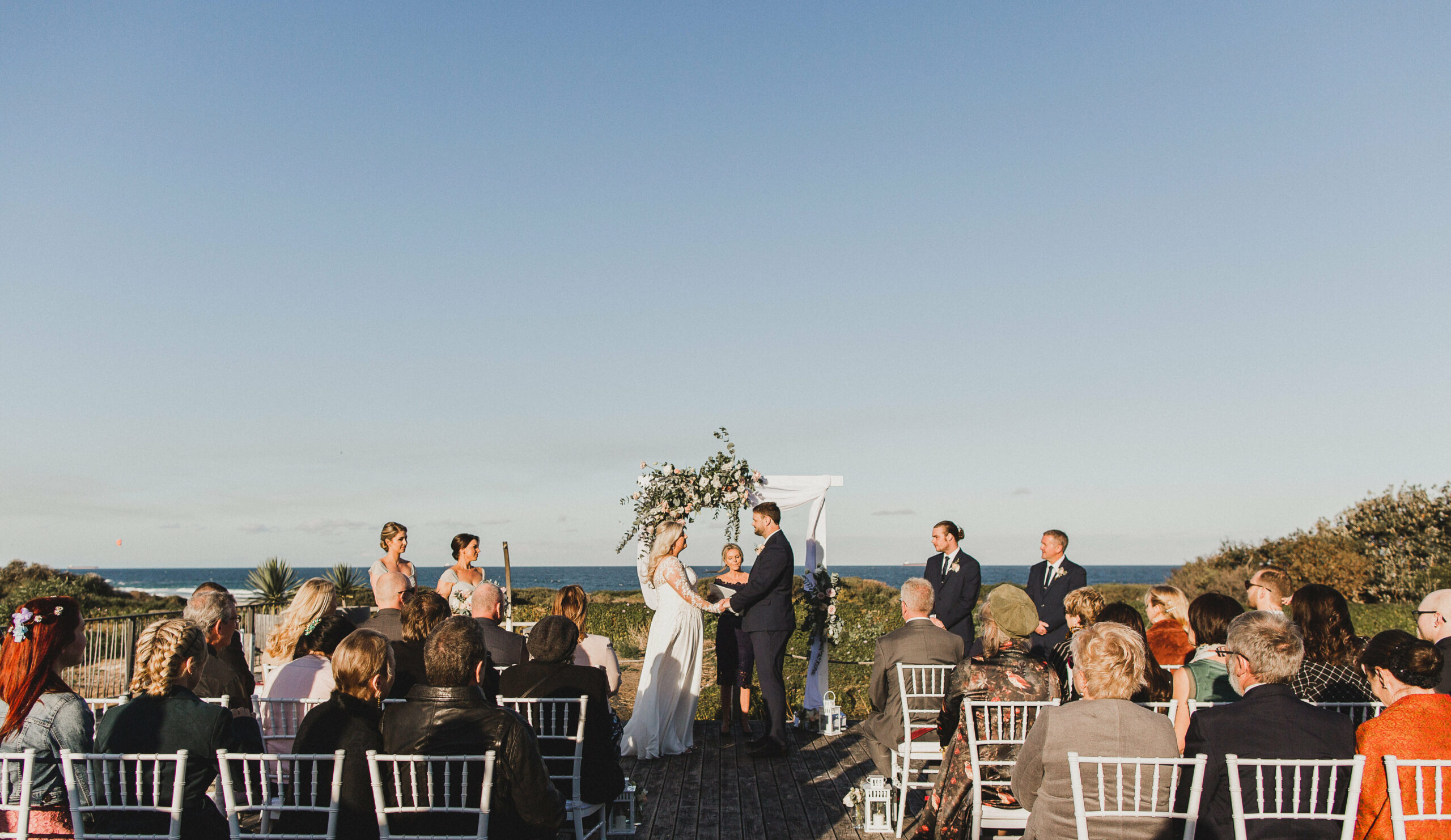 The couple were wed by experienced celebrant Carla Davern.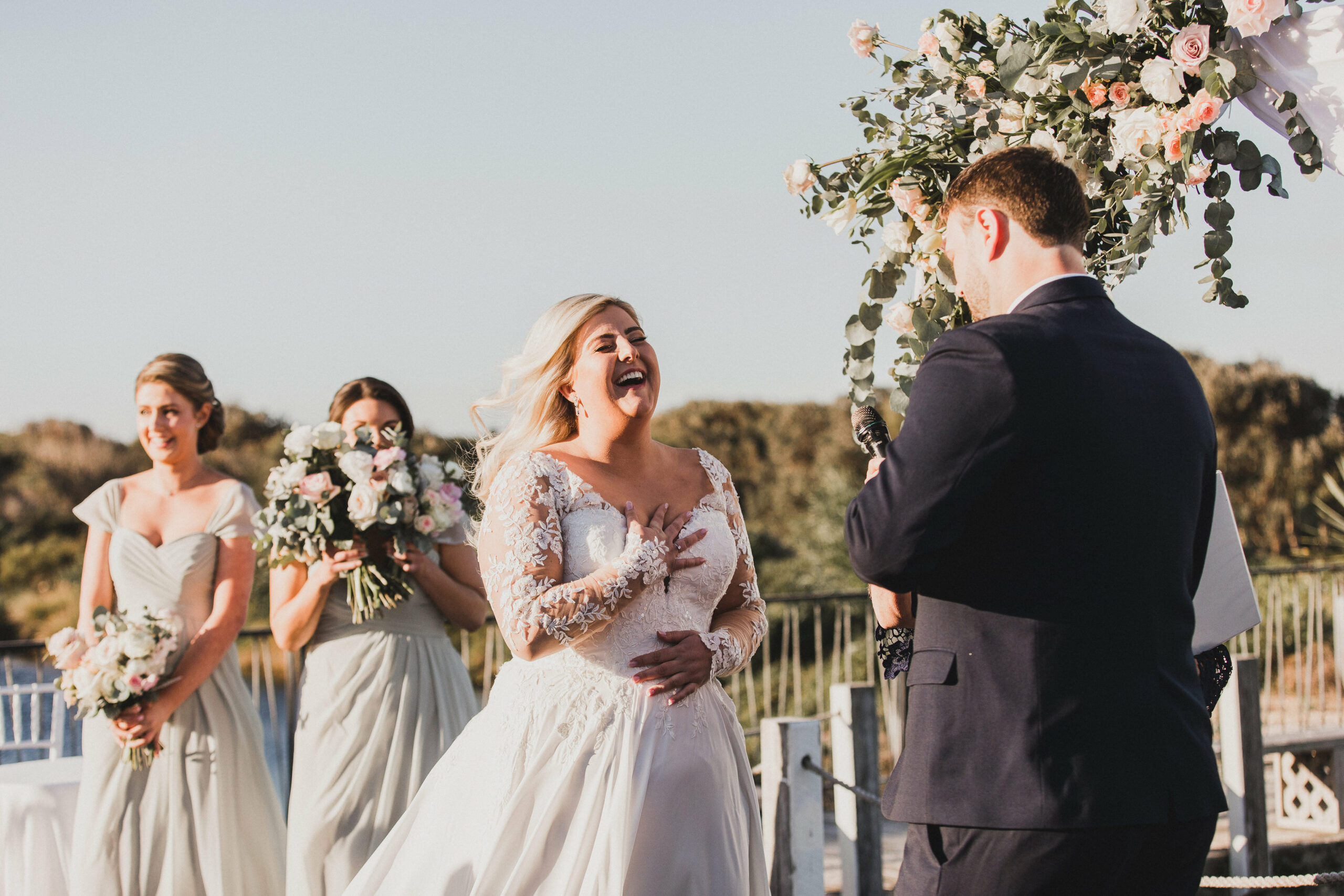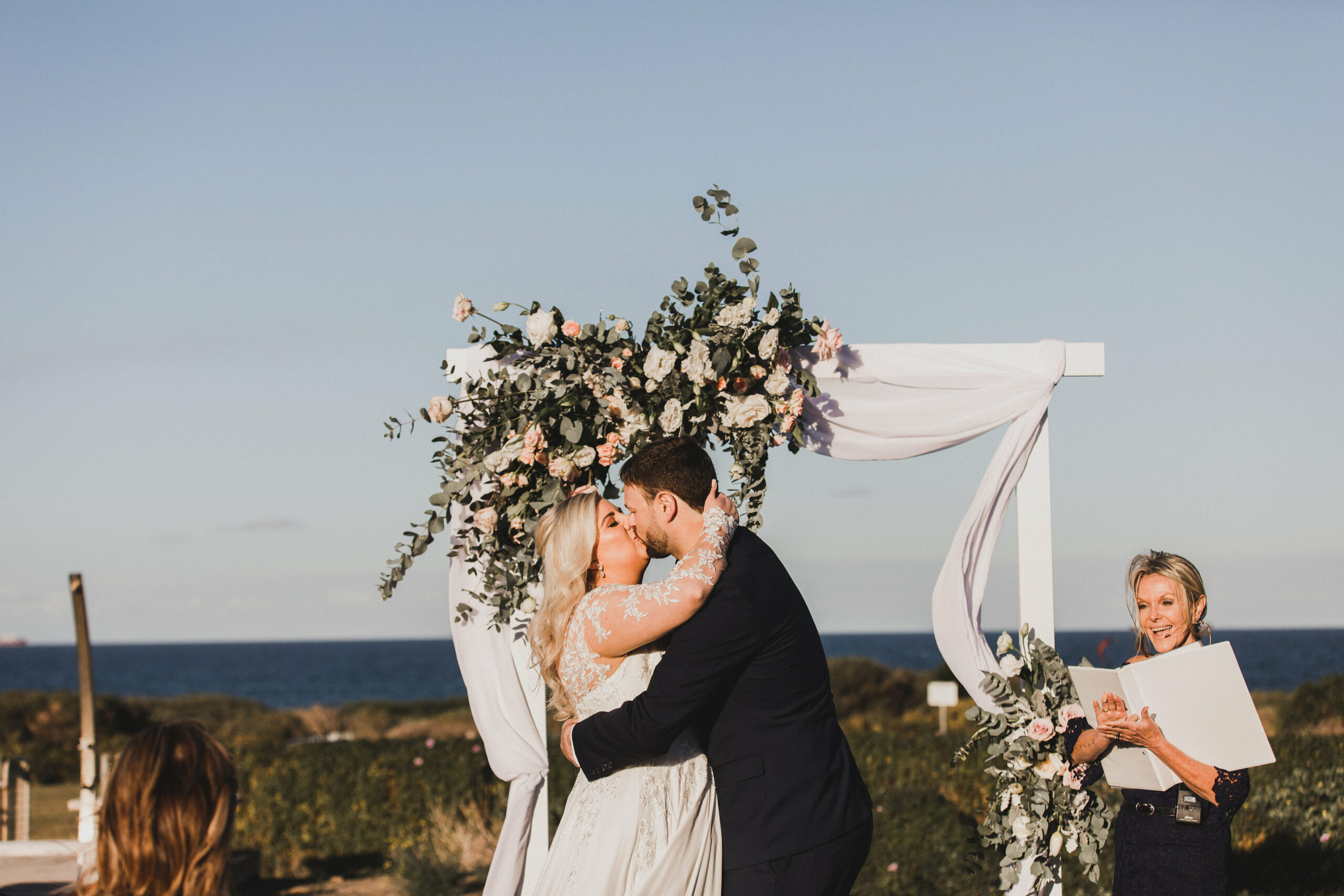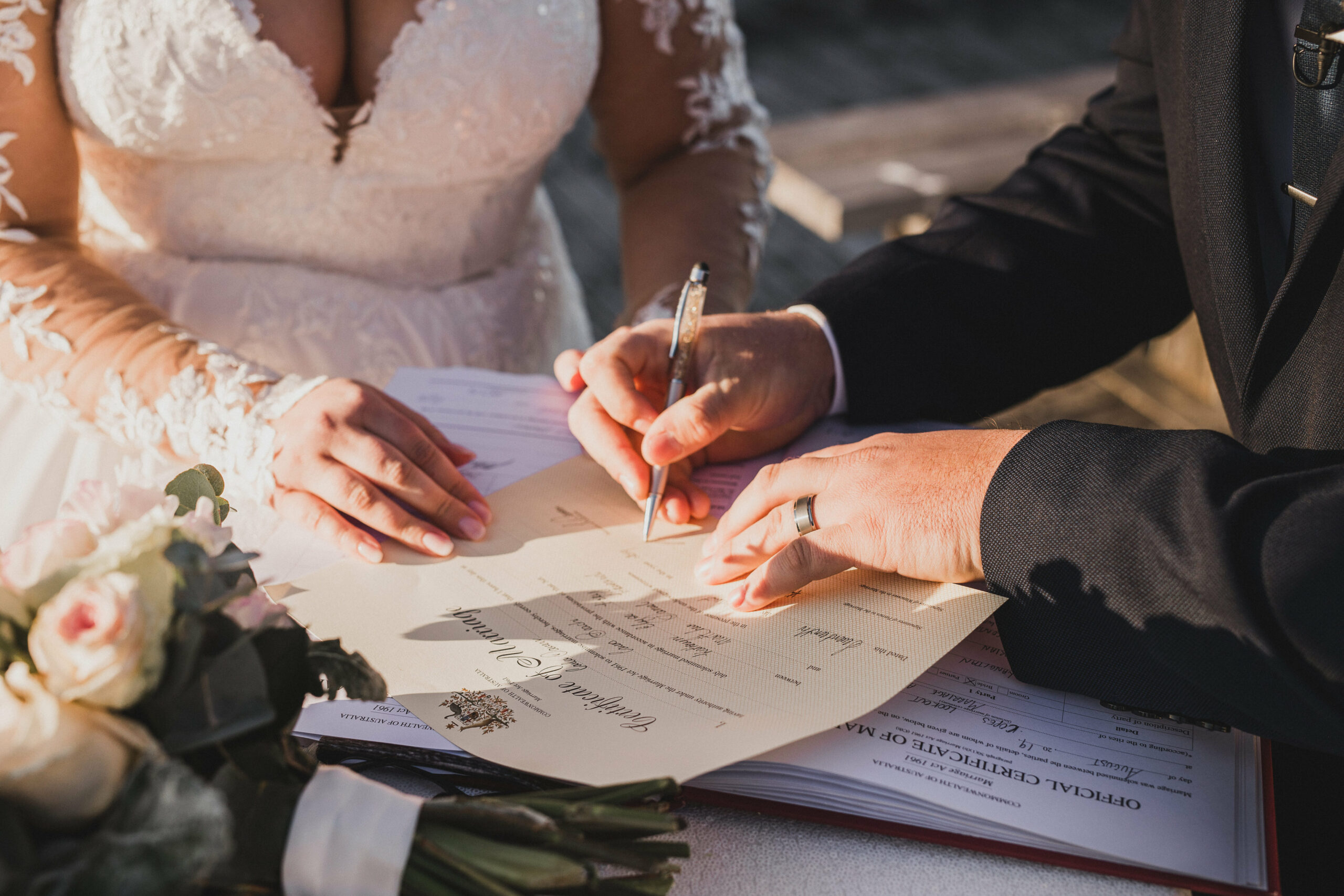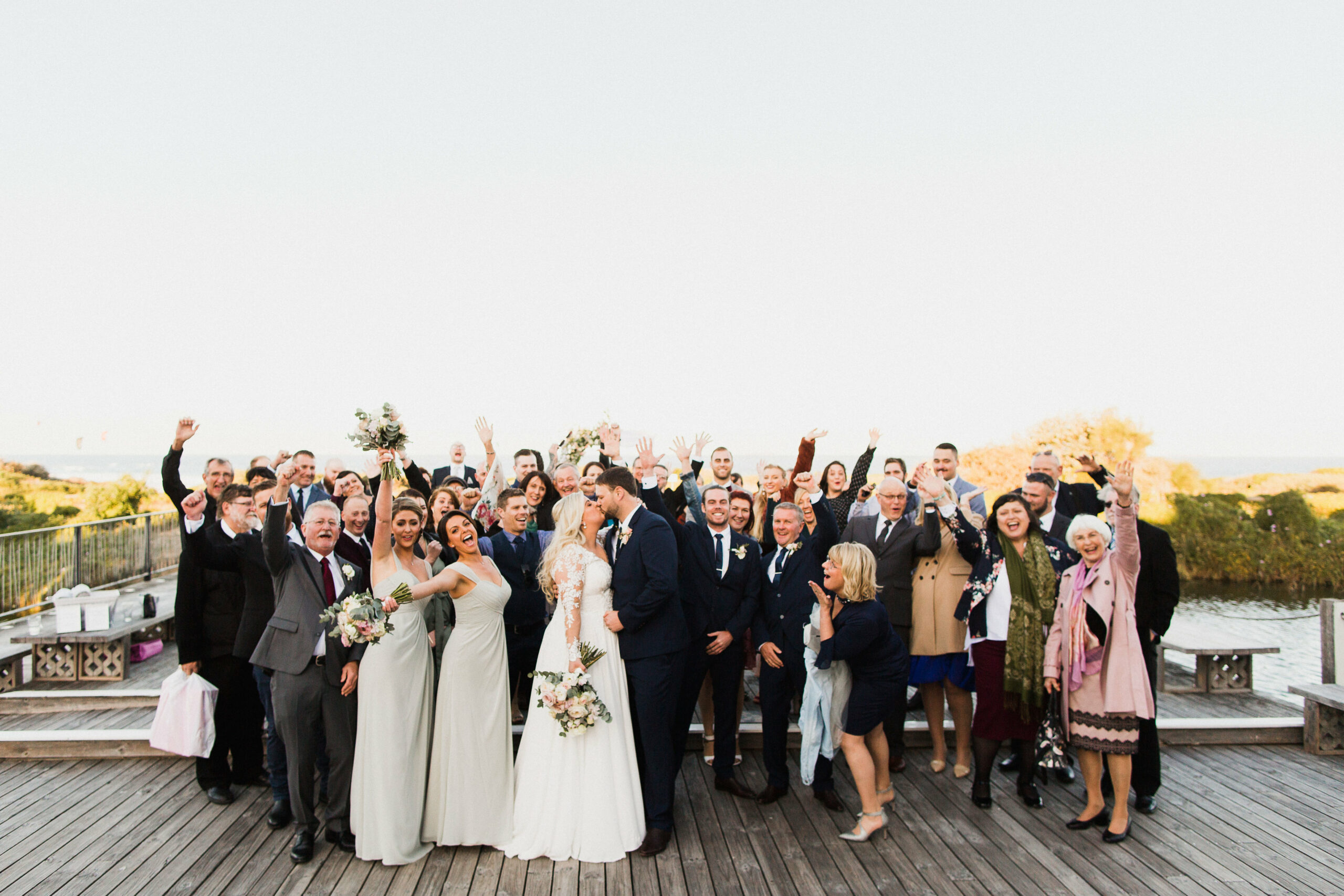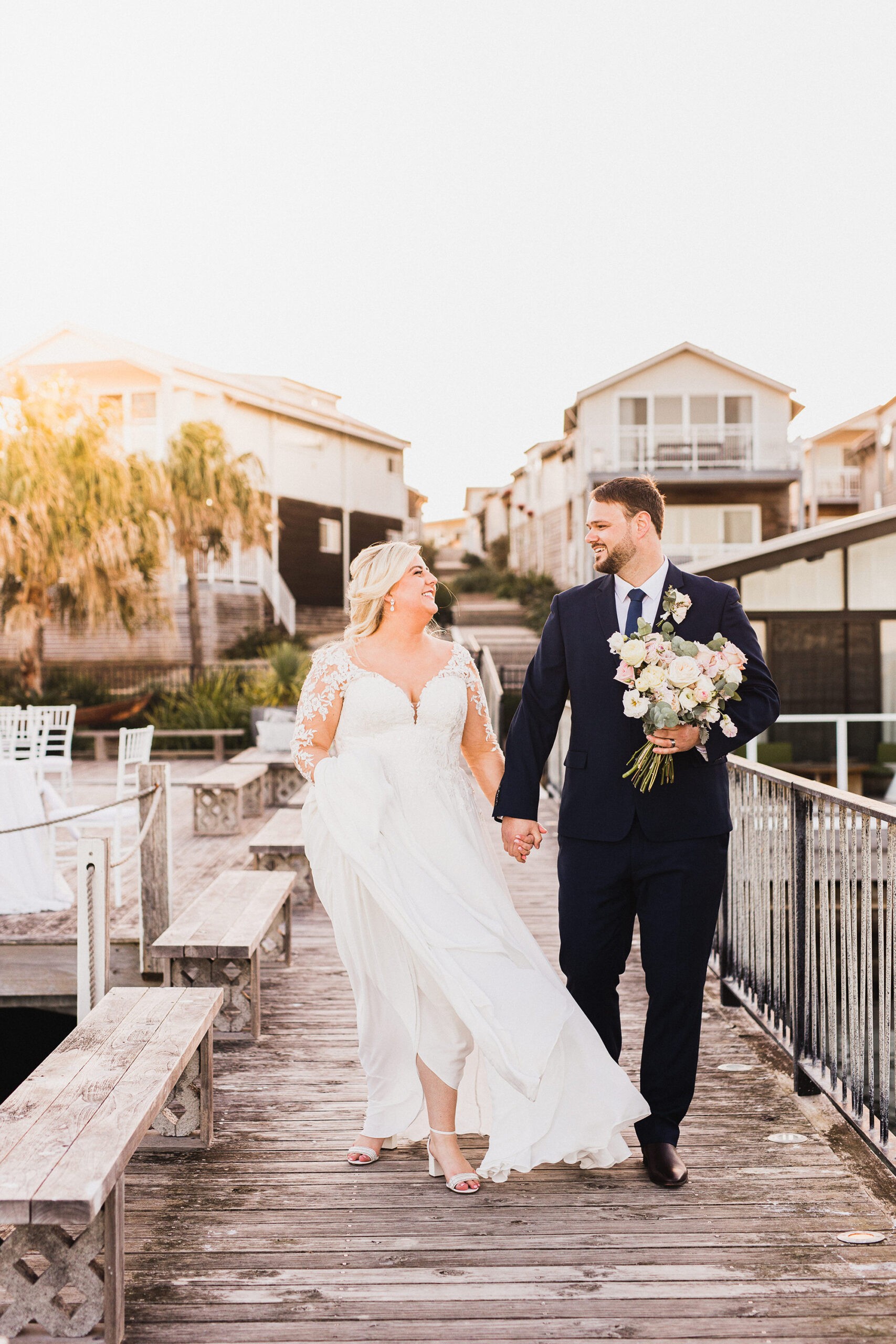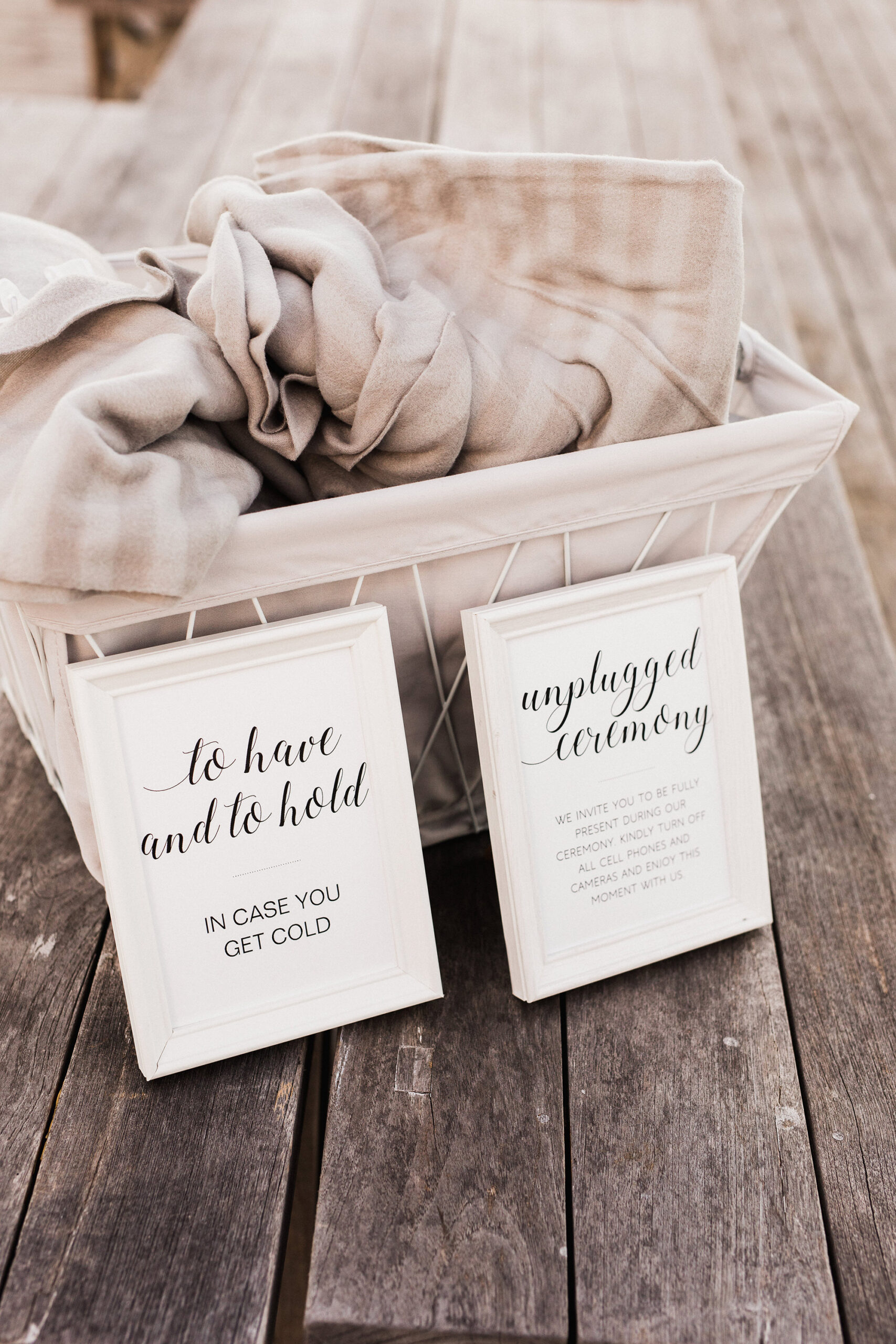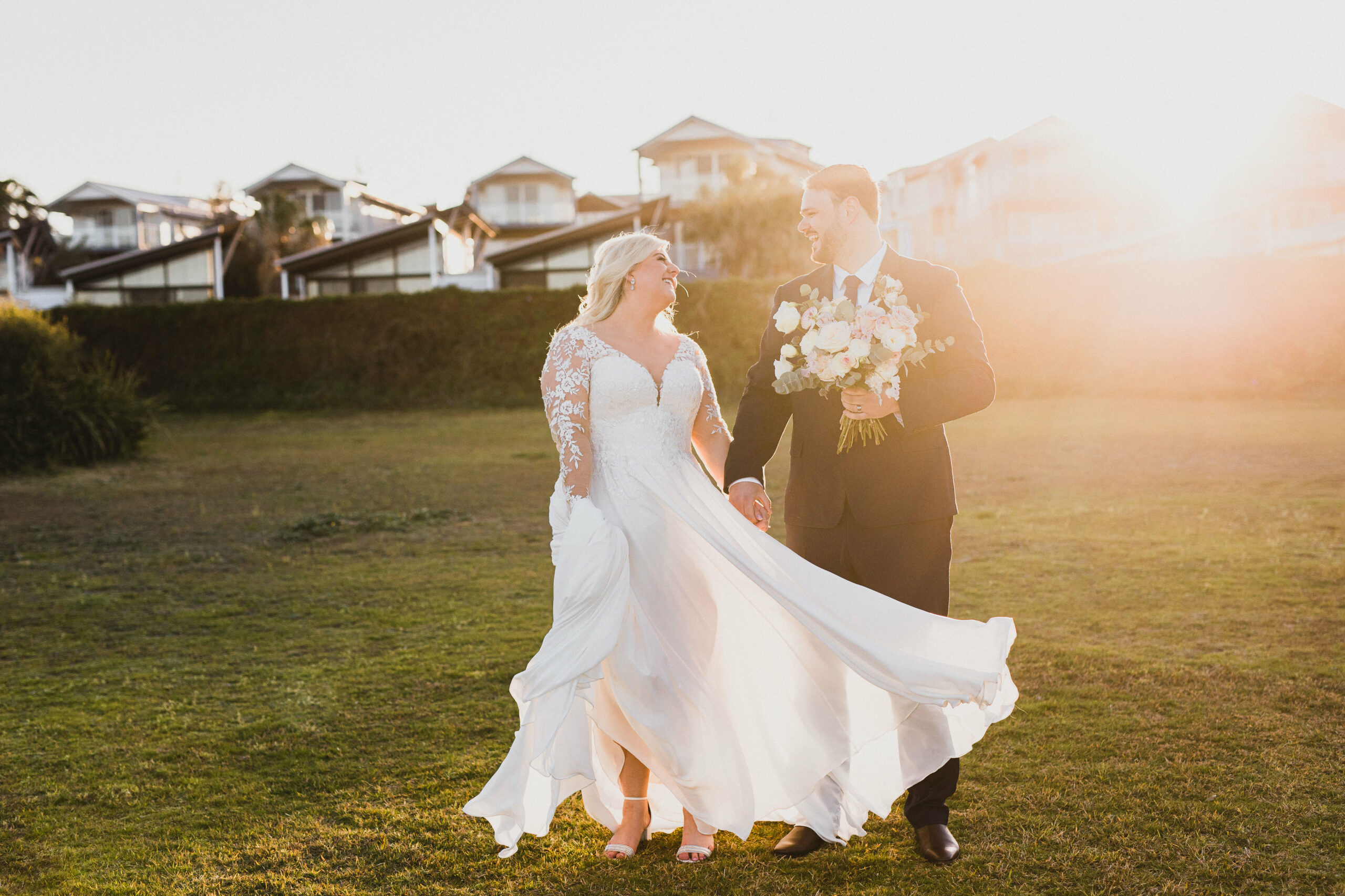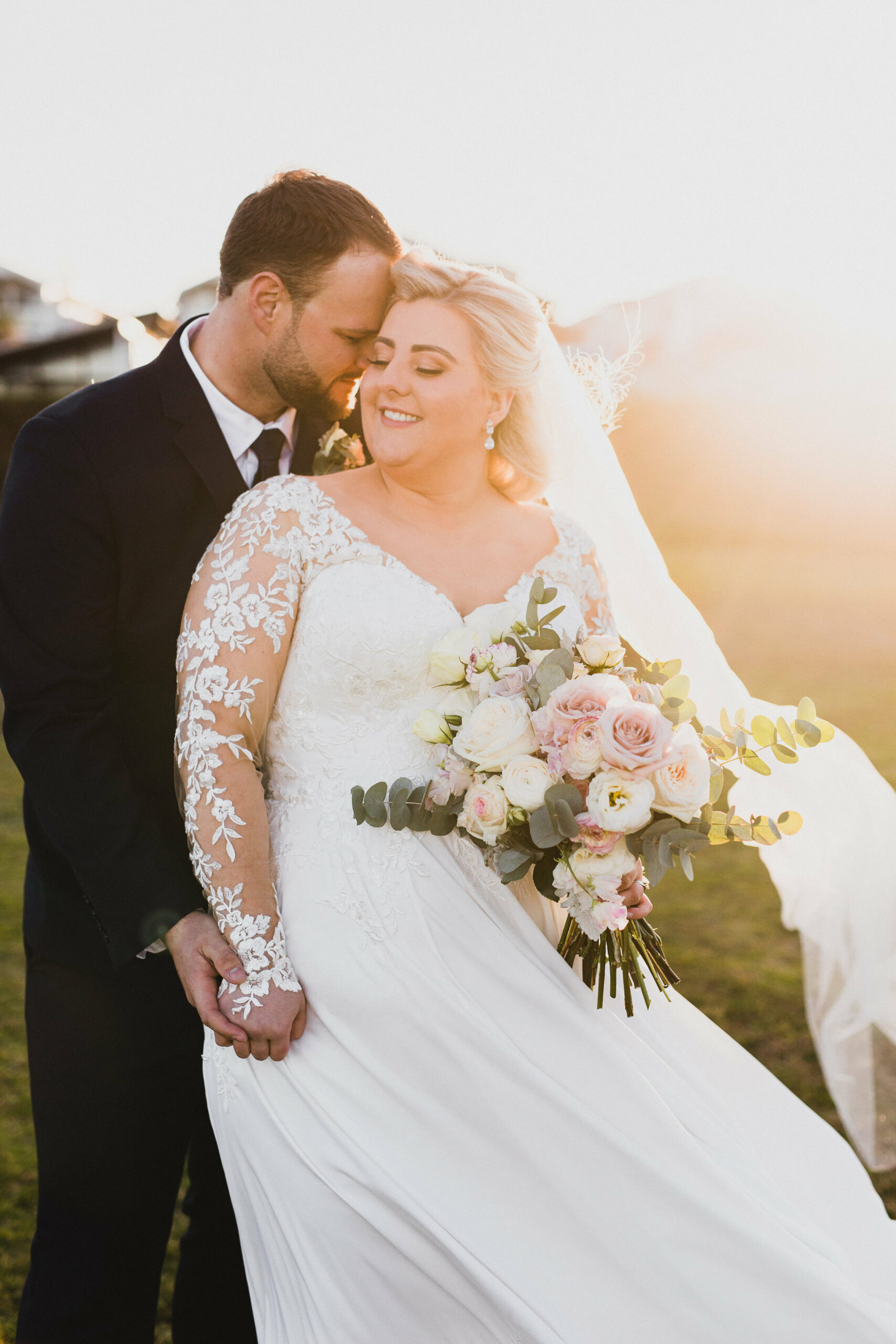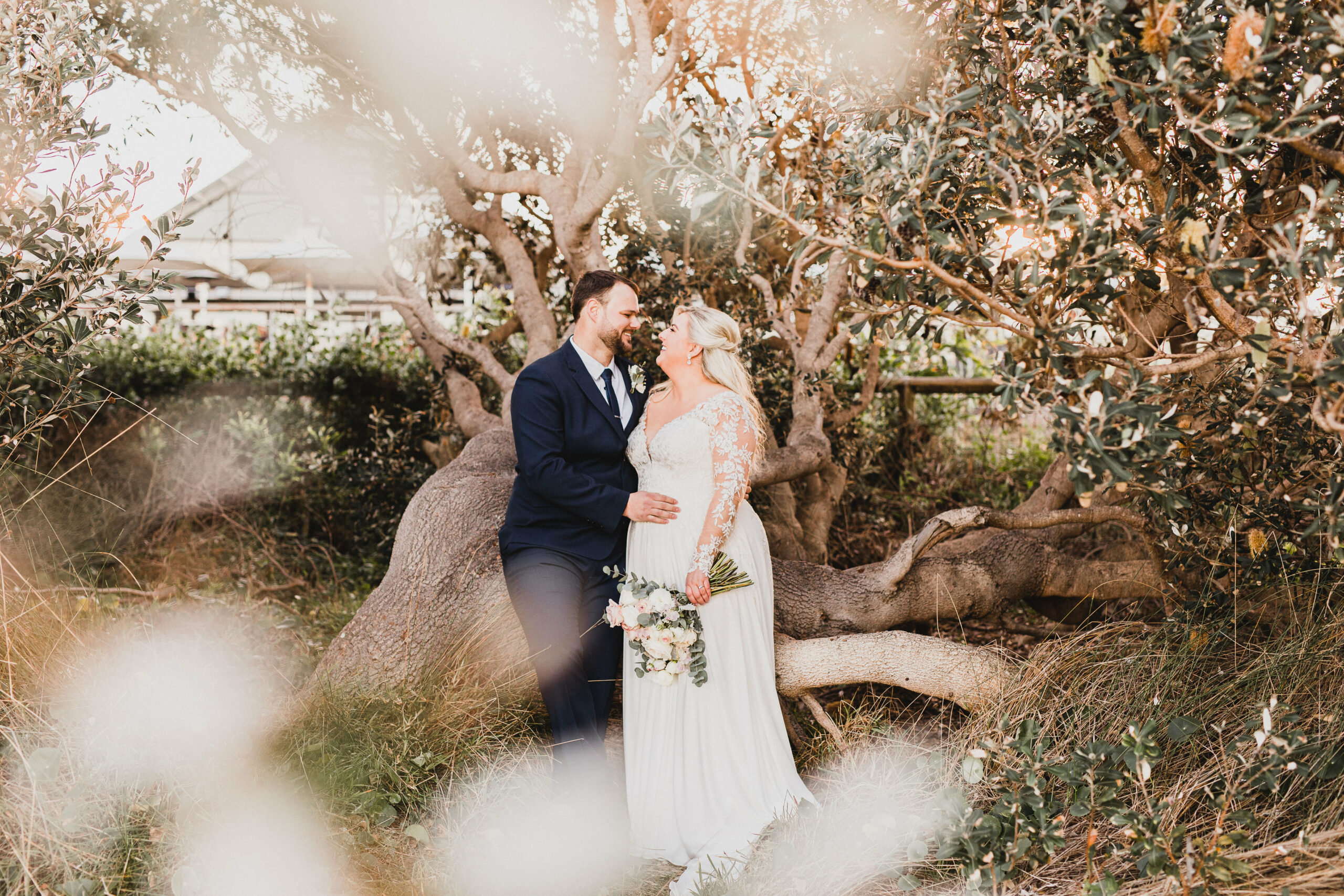 "Matt and I met when our work colleagues and friends set us up on a blind coffee date, we had no idea what to expect and thought it would be a quick meet up. Four hours later we were still talking and laughing and knew that we had hit it off," Kate says.