This is a classic story of bad timing. When Beth Fernley met her dream match, Ben Gilhooly, she was already in a relationship.
"Ben and I met through mutual friends when I was actually with another guy – awkward," laughs Beth, 33. "A couple of months after we met I saw him again, this time I was single."
Ben, 35, didn't recognise Beth at first however, as she had just shaved her head for The World's Greatest Shave. "After telling him who I was, I asked what he was doing that night and told him I was going out for drinks." Ben ditched his mates to see her and the rest is history!
Beth and Ben had children from previous relationships, but it only made the connection stronger. "We both accepted each other's kids 100 per cent. That was very important to me." Since then, they have had two more children together, making a total brood of five!
They were married at their vintage wedding on November 29, 2014 at Anna Bay, NSW. "It was a coming together of a tonne of effort from our friends and family and even now, I look back at the day and can't believe it was so beautiful."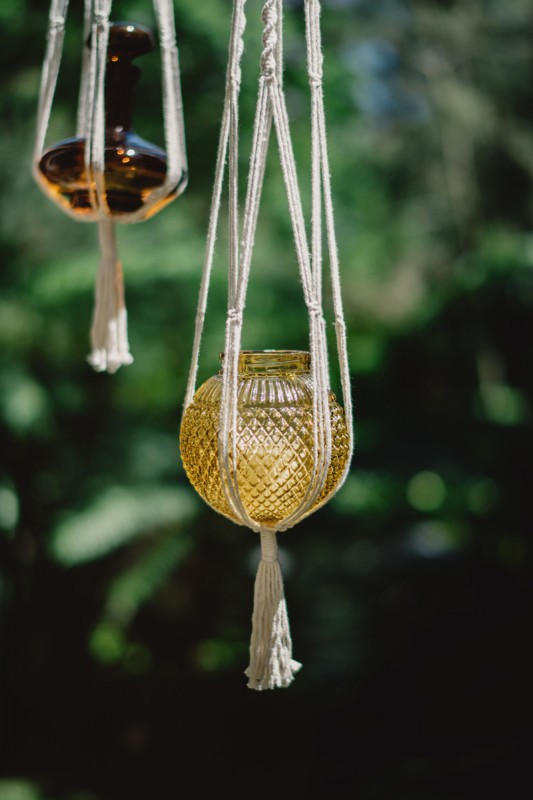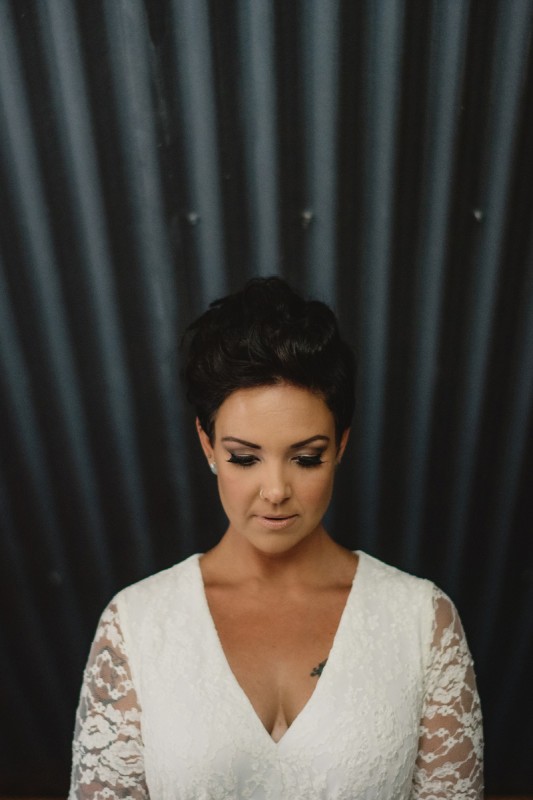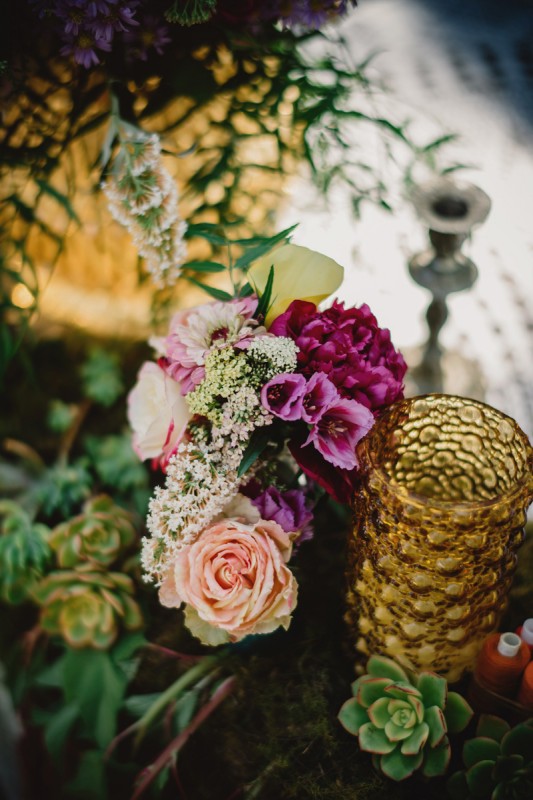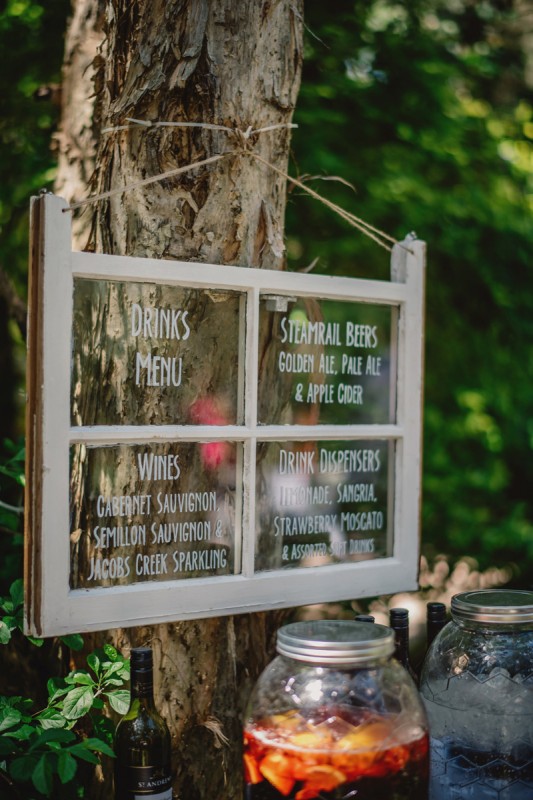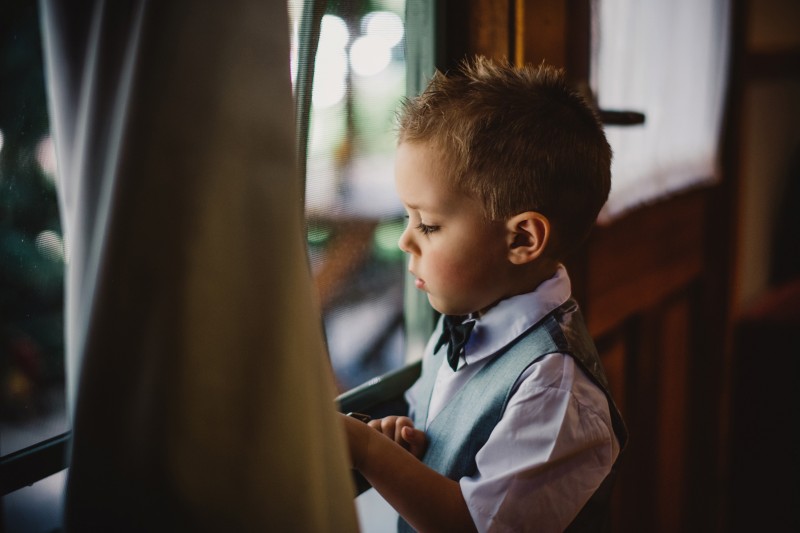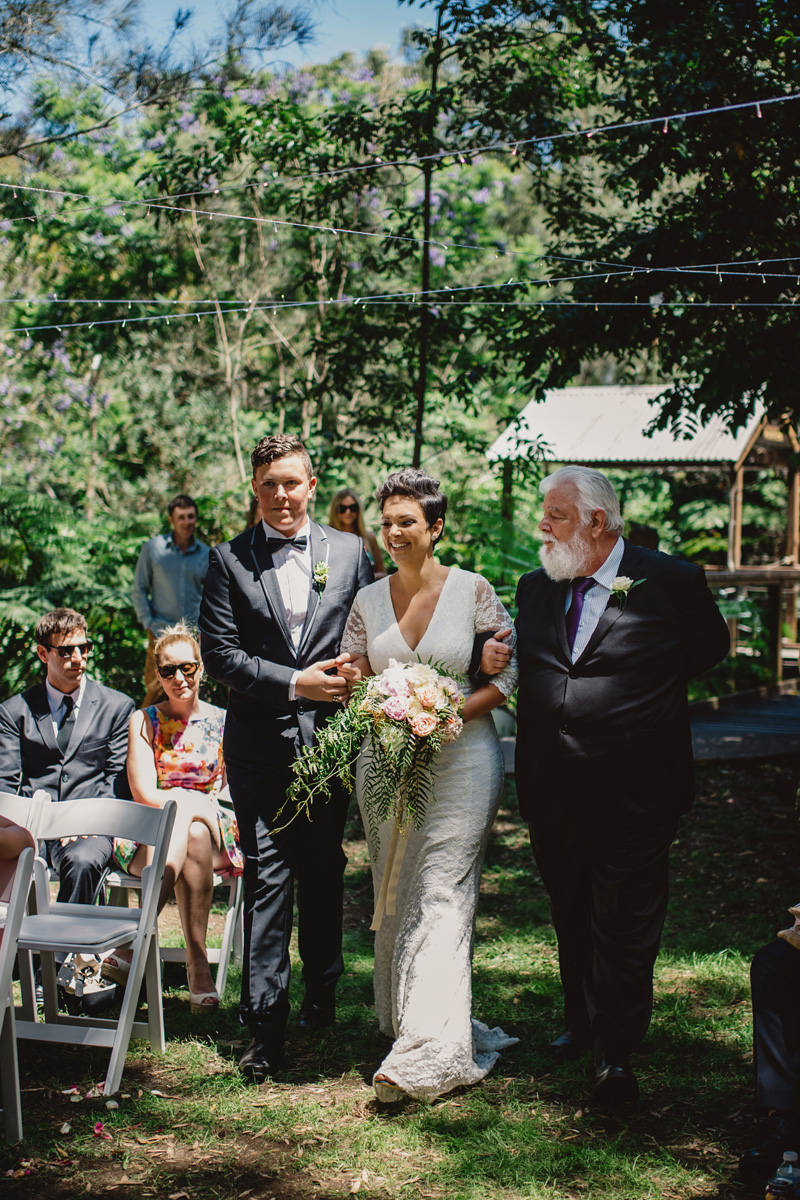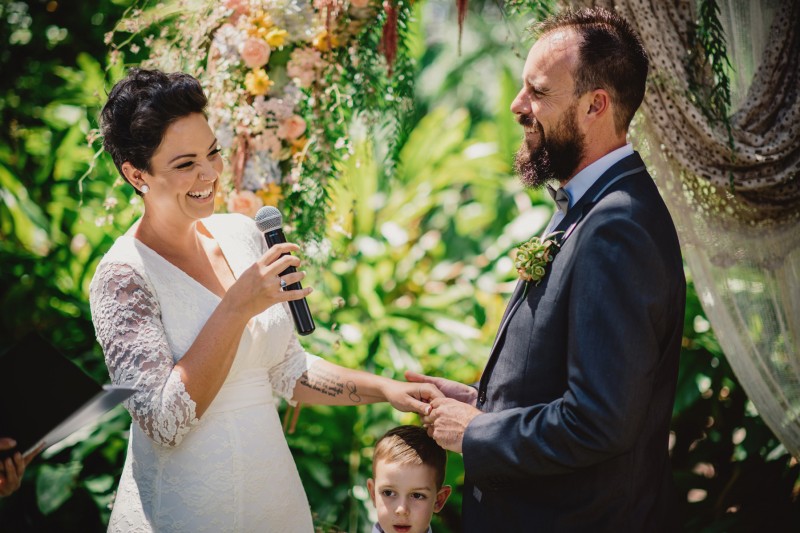 "He is an amazing father and provider," praises Beth of Ben.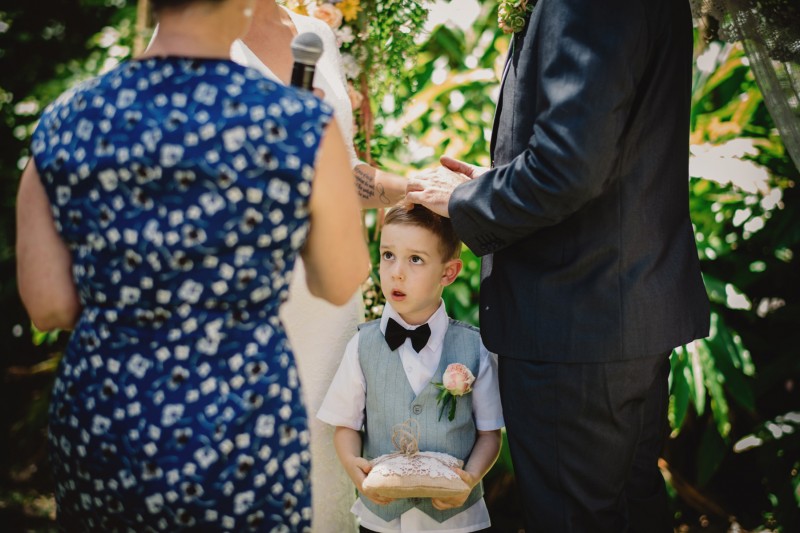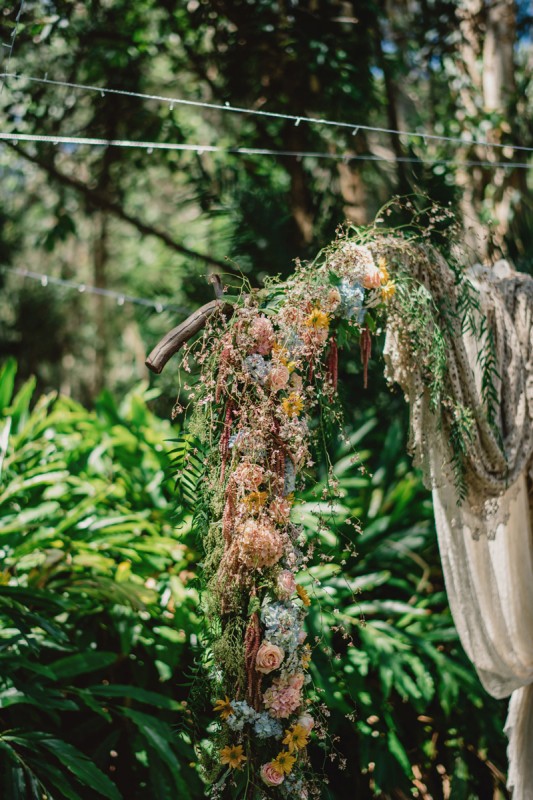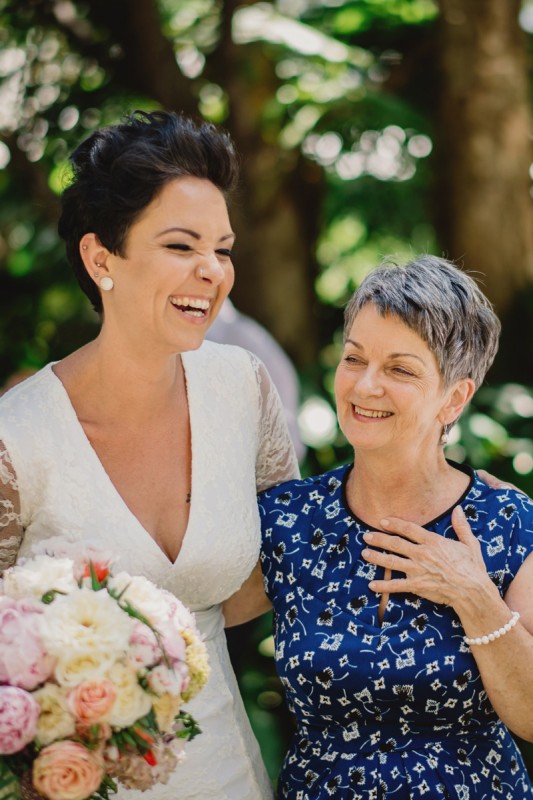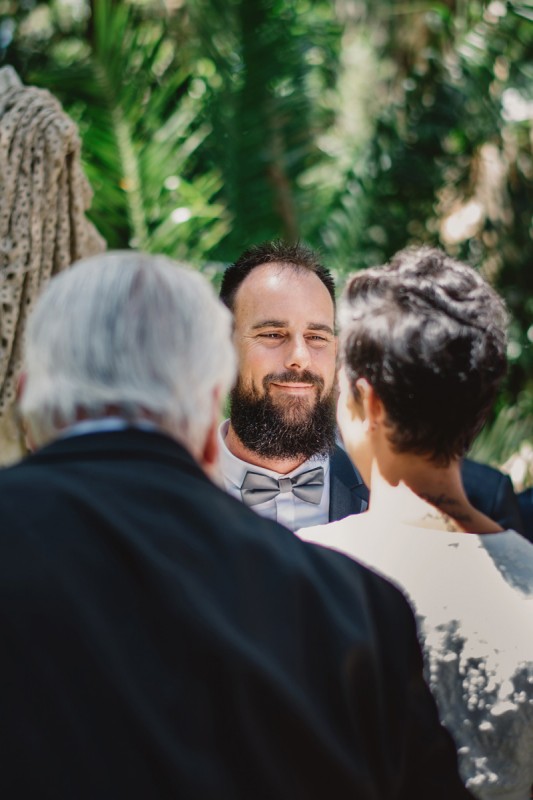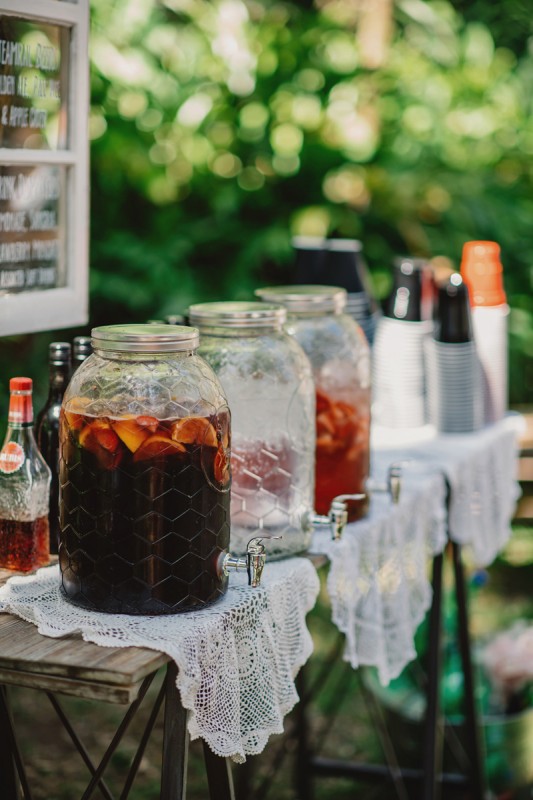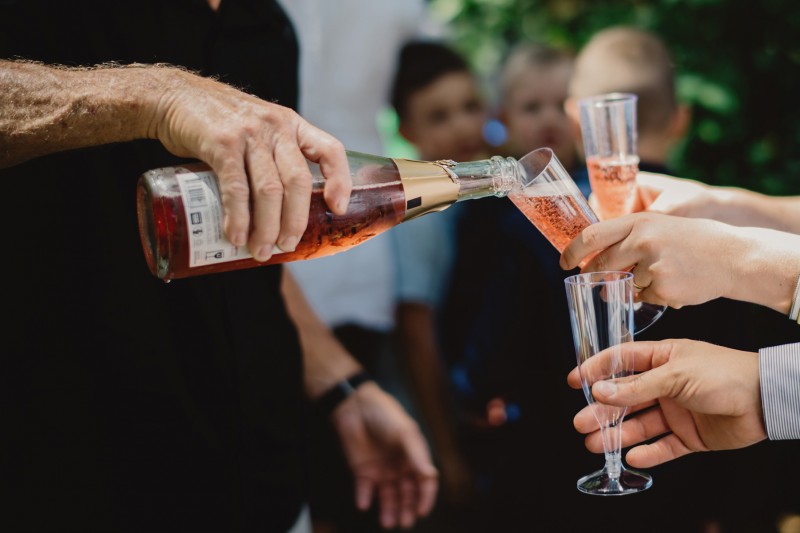 "We thought of all of our guests and accommodated them on the day and it showed," says Beth.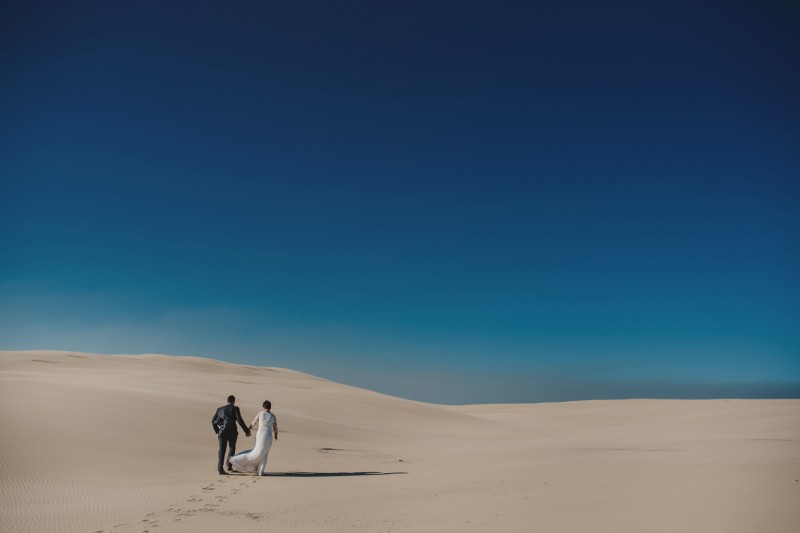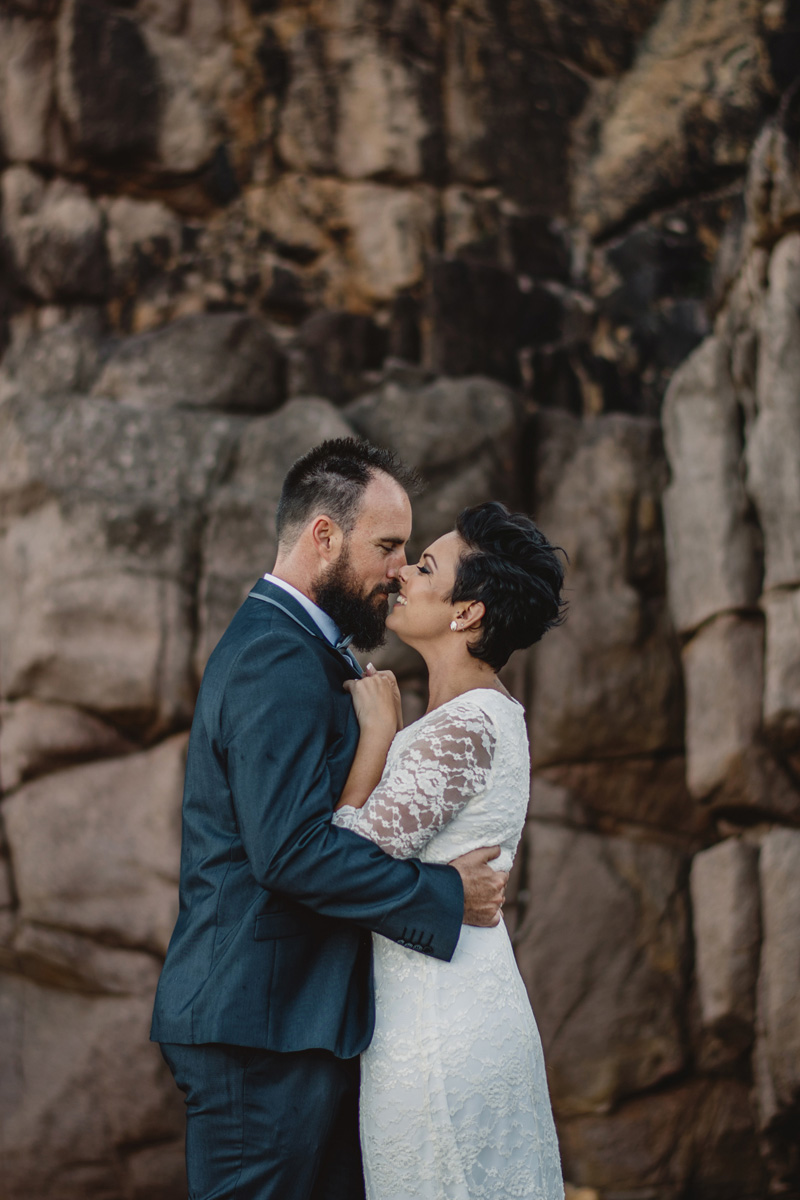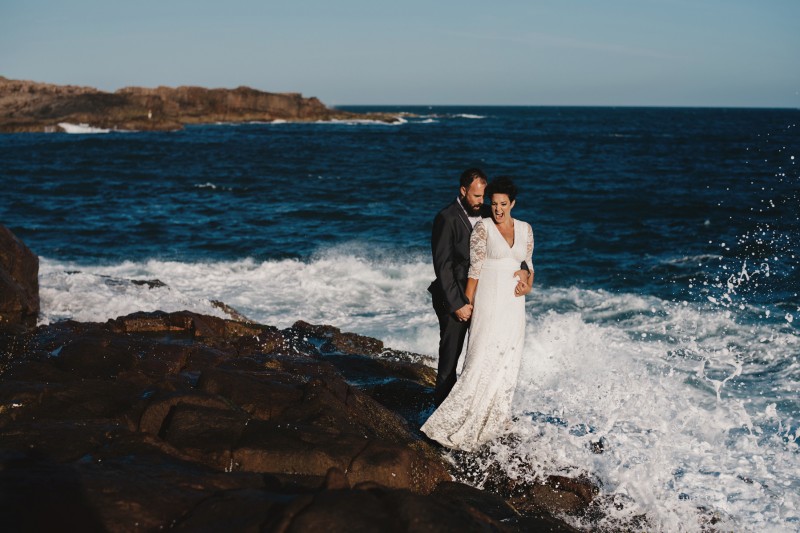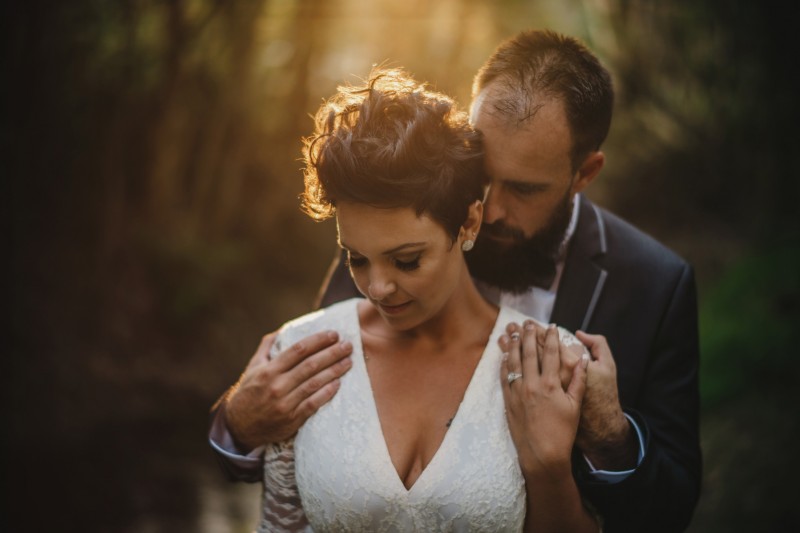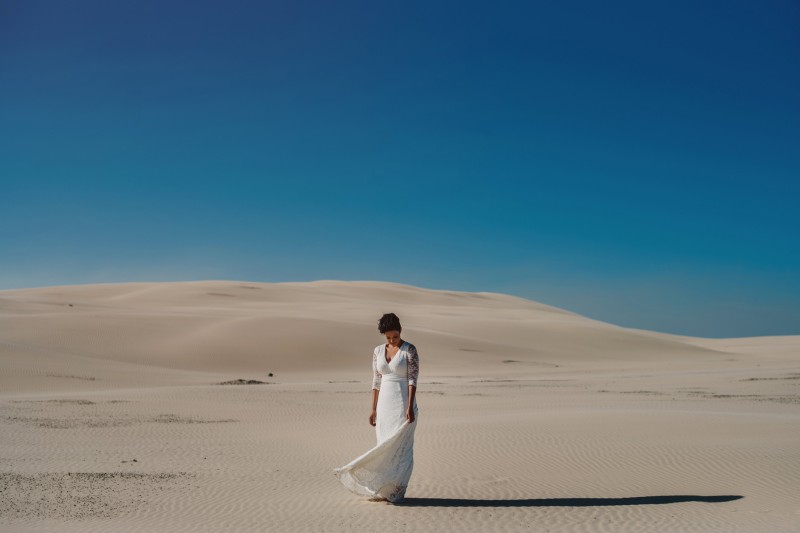 "Gabe came over from Canada for our wedding and did an unbelievable job," Beth says of their photographer.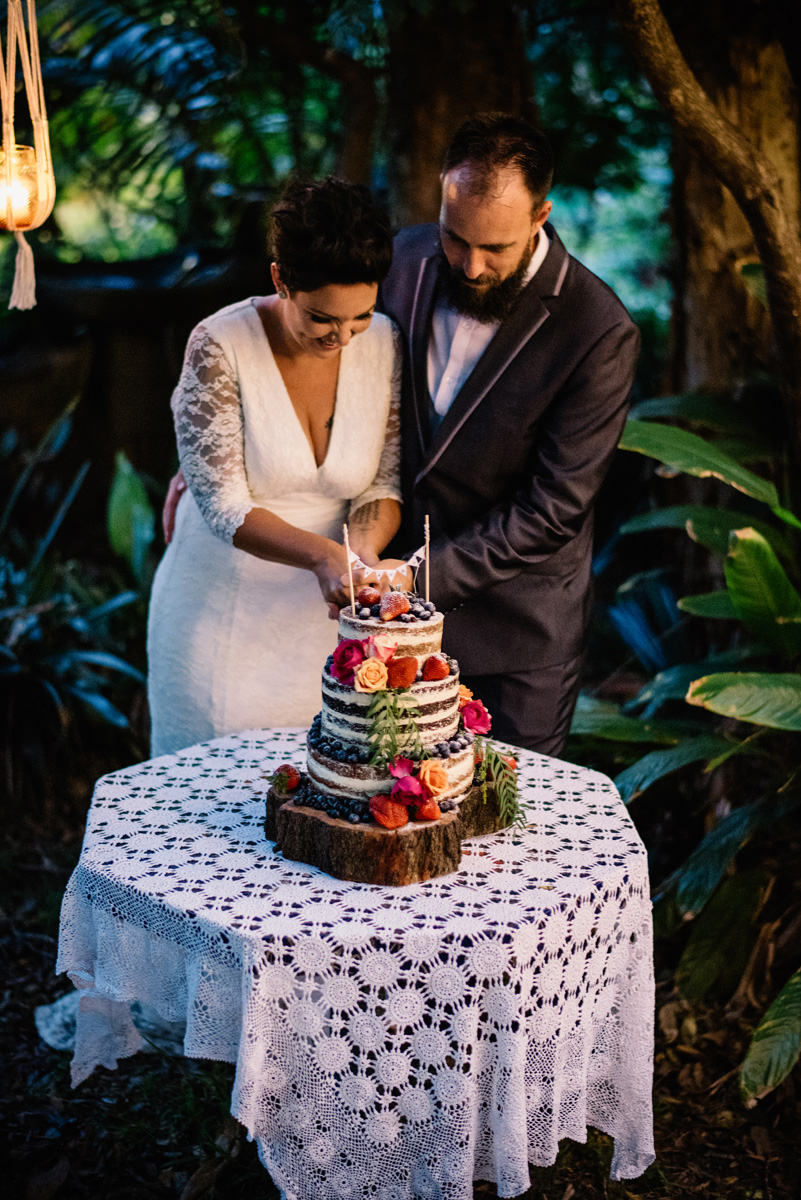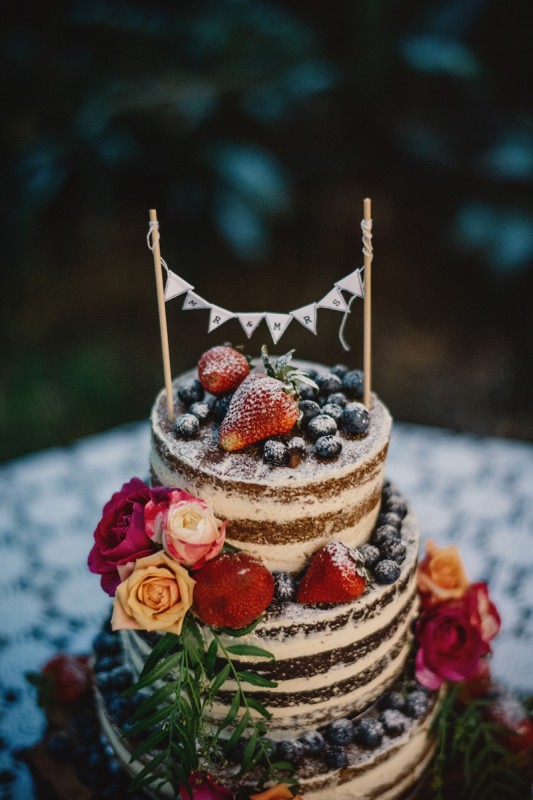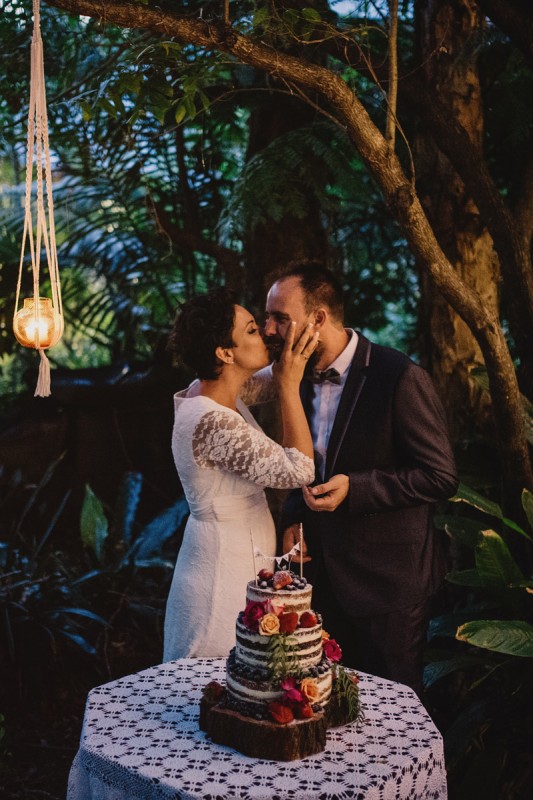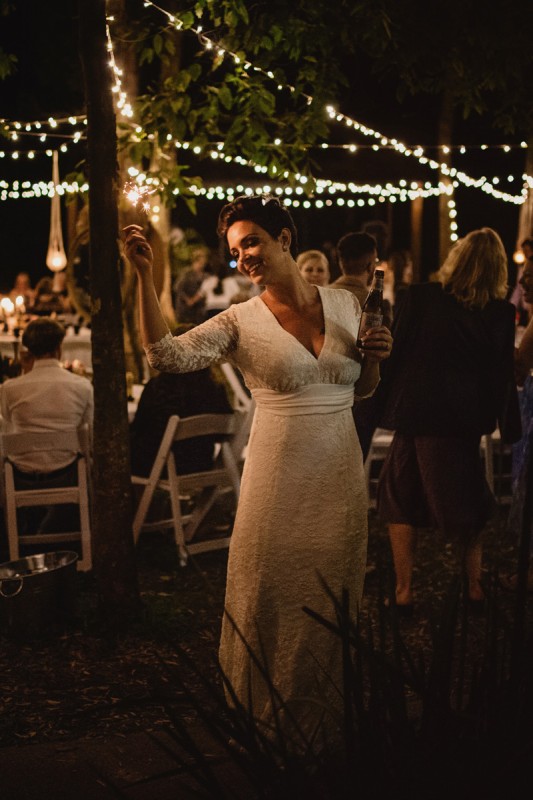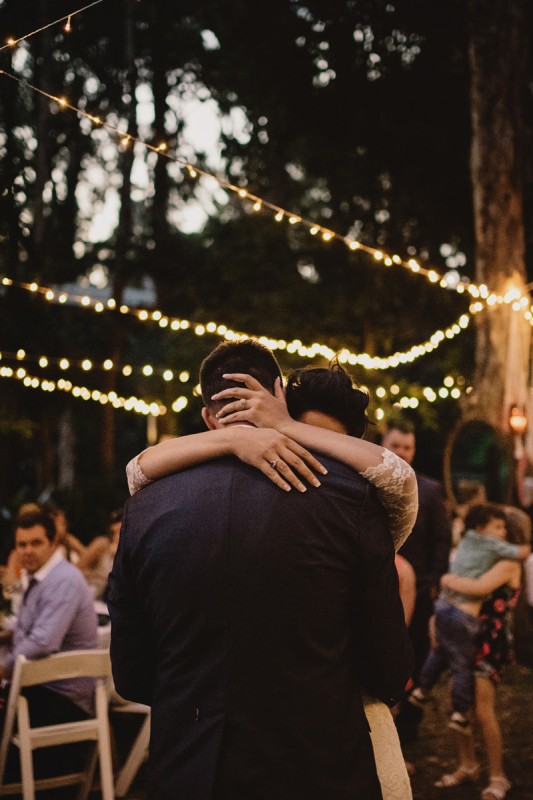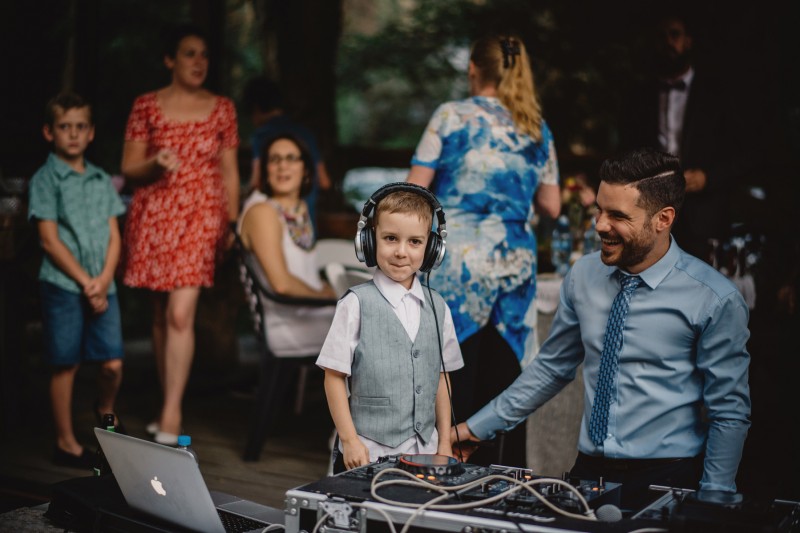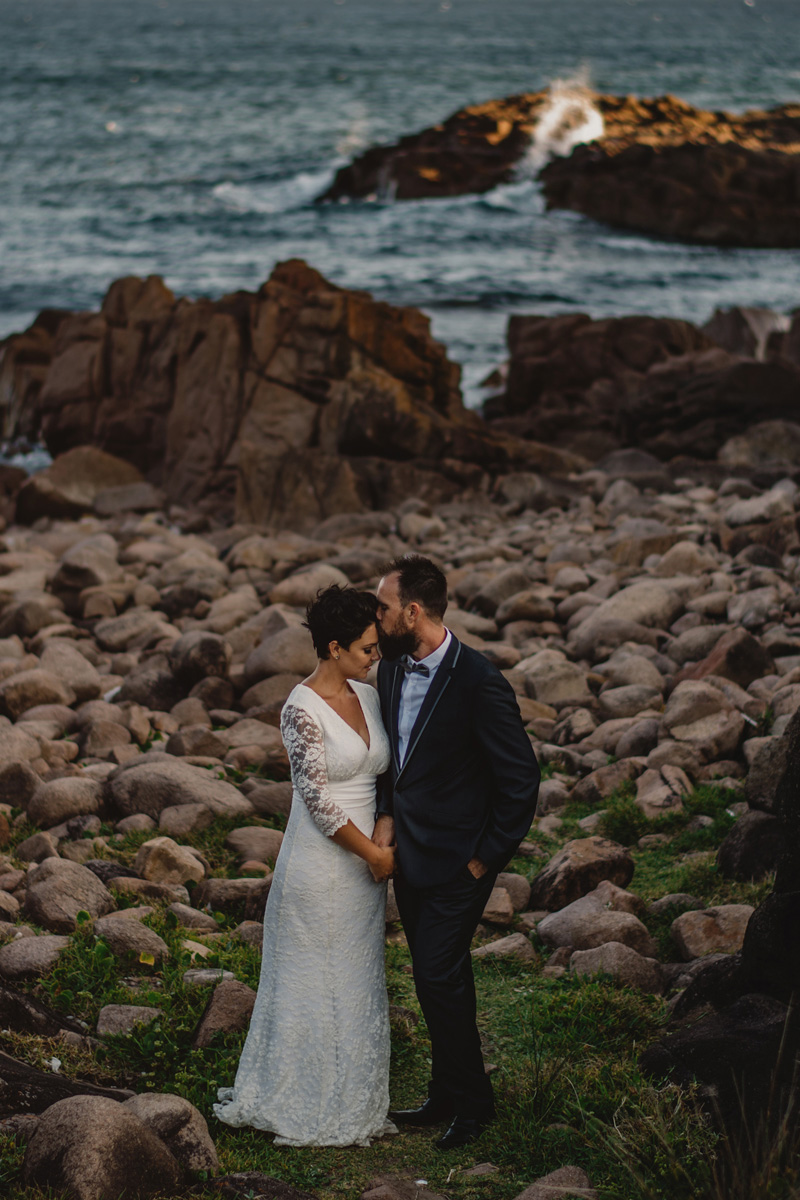 Photos by Gabe McClintock.
Featured Suppliers:
Bomboniere: Sugar Pop Bakery / Brides Shoes: The Iconic / Bridesmaids Accessories: Michael Hill Jewellers / Bridesmaids Dresses: Etsy - The Dainty Yard / Cake: Sister in law / Caterer: Amanda's Catering / Celebrant: Lindal Lawson / Ceremony Music: Shane Turner / Entertainment: DJ Jimmy Beatz / Flowers: Amber Gibbons / Grooms Attire: Connor / Groomsmen Attire: Connor / Hair: Fresh Hair Salon / Invitations: DIY / Lolly Buffet: Sister in law / Makeup: Makeup and Eyebrow Shaping / Photographer: Gabe McClintock / Rings: Michael Hill Jewellers / Venue: The Oasis Resort / Venue Decor: Visually Creative - Flowers & Event Styling / Wedding Night Accommodation: The Oasis Resort