Raphaela Ruchti and Zachary Harper may have started a new life together in Perth, but New Zealand was always going to be their choice of wedding location.
The pair, who met through work, married at their rustic New Zealand wedding on April 15, 2017. "We were lucky enough to be able to visit New Zealand and friends and family many times over the last seven years," explains Raphaela who moved there with her family from Switzerland when she was just two-years-old. "When Zac [27] finally popped the question we knew that the only place we could get married was the beautiful Lake Taupo."
Their ceremony at the Lake Taupo Yacht Club had a special touch from the groom and the father of the bride. "Zac and Dad created the backdrop at our ceremony with an old shed … the event company loved it so much we gave it to them," praises Raphaela.
Two cyclones had threatened to dampen the couple's celebrations, but miraculously the weather reduced to only showers by the day. And good weather wasn't the only surprise! "A brother who was in hospital in Perth the day before the wedding surprised us on the day as we thought he wasn't going to be able to attend," smiles Raphaela. "Everything turned out perfect."
Photos courtesy of Aimee Kelly Photography.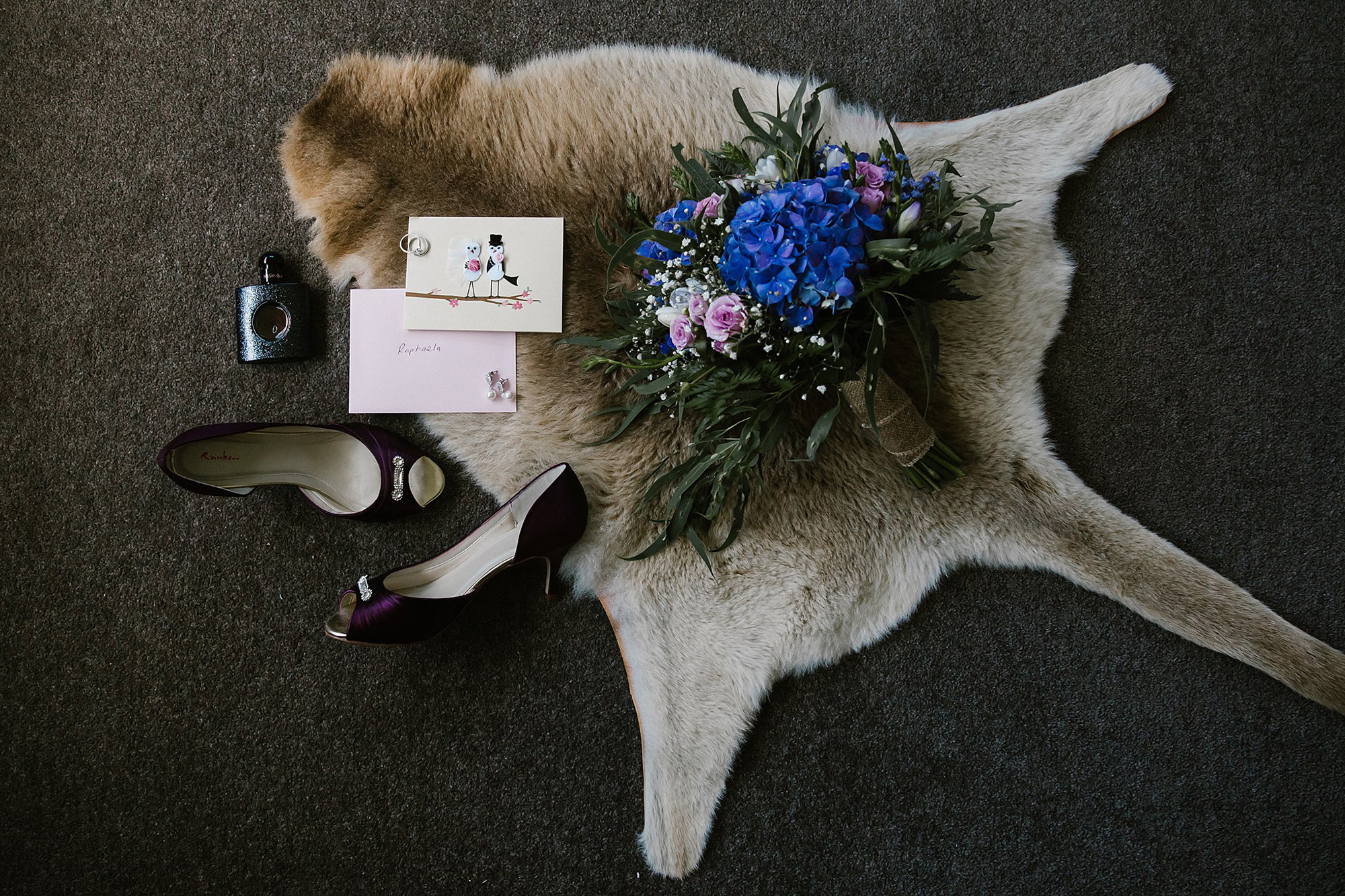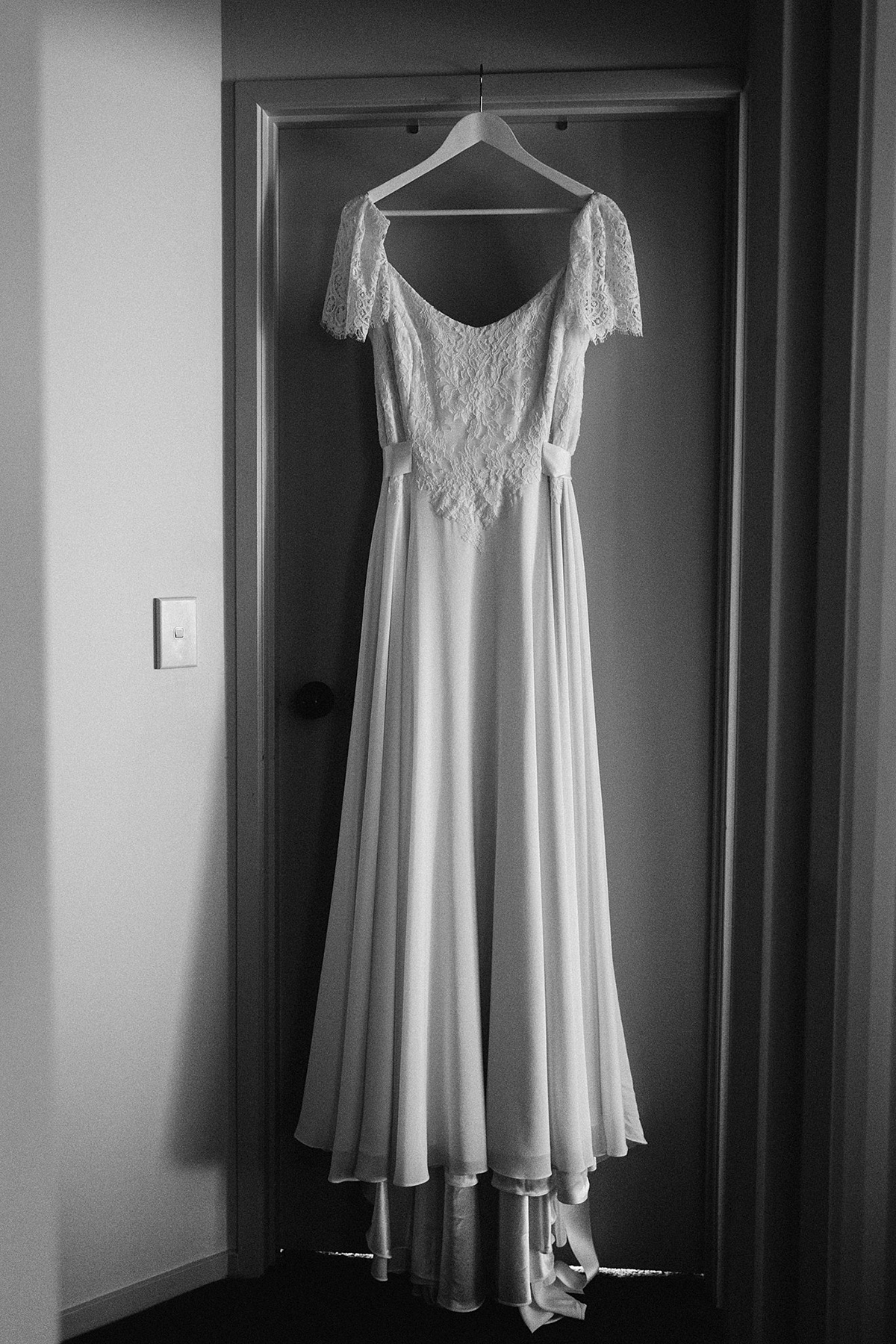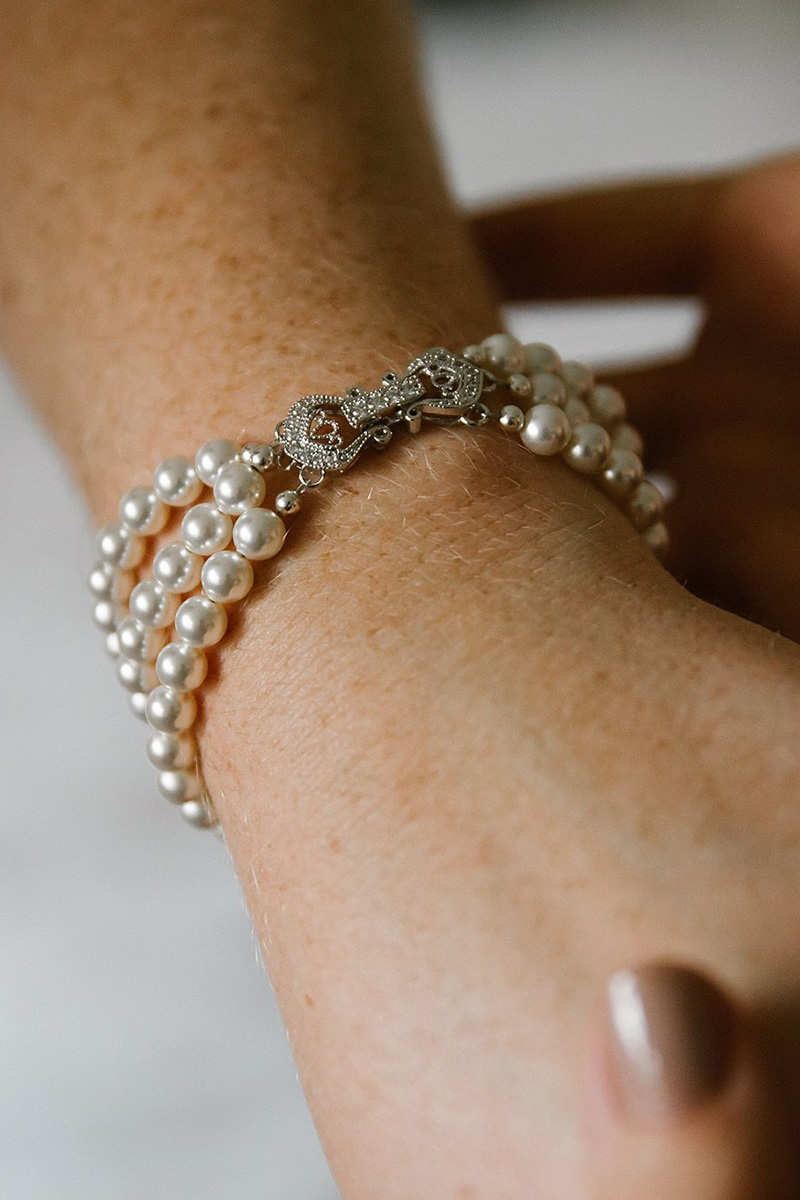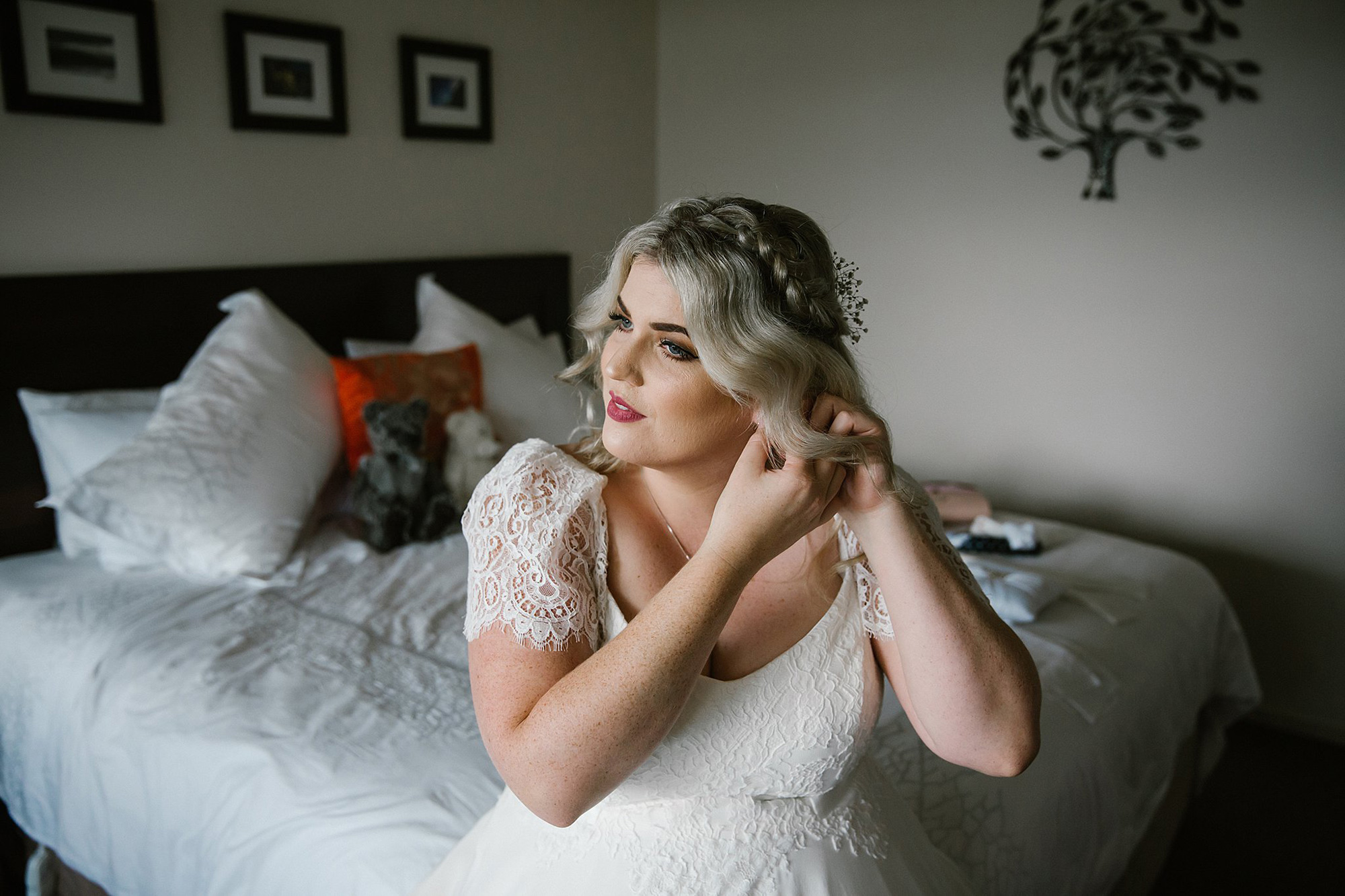 "My brother kindly offered to buy my wedding jewellery as a wedding gift," smiles Raphaela.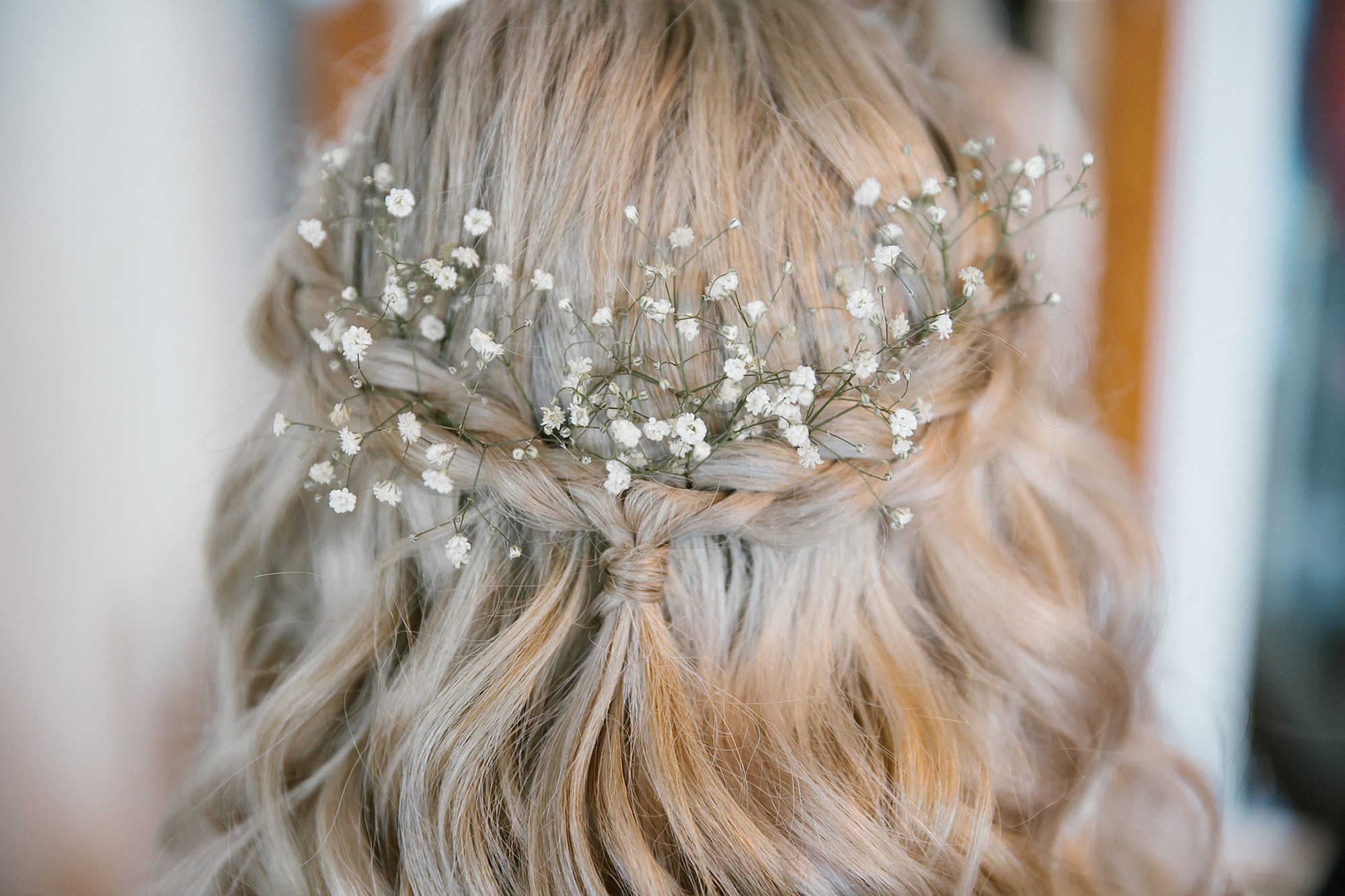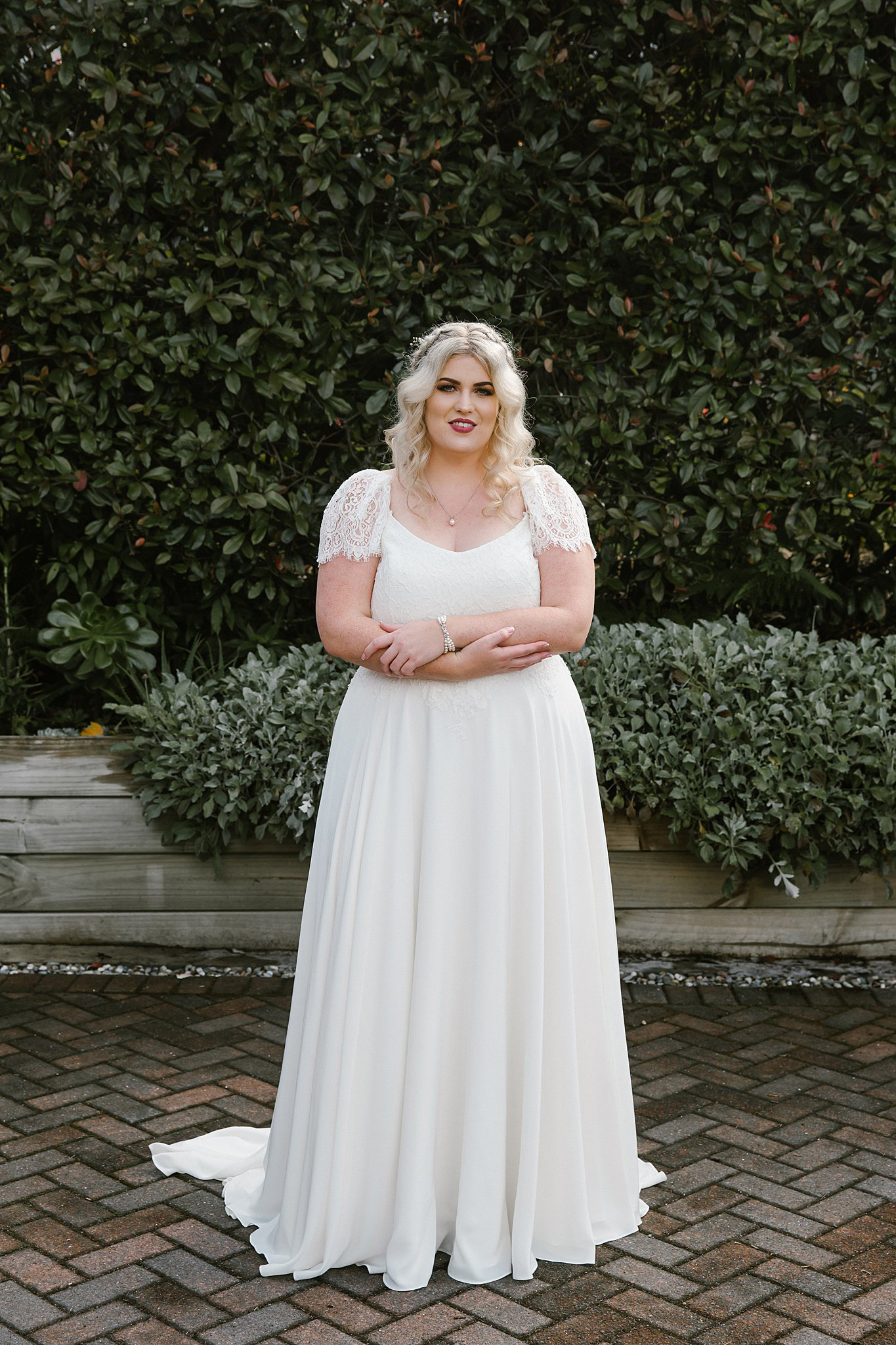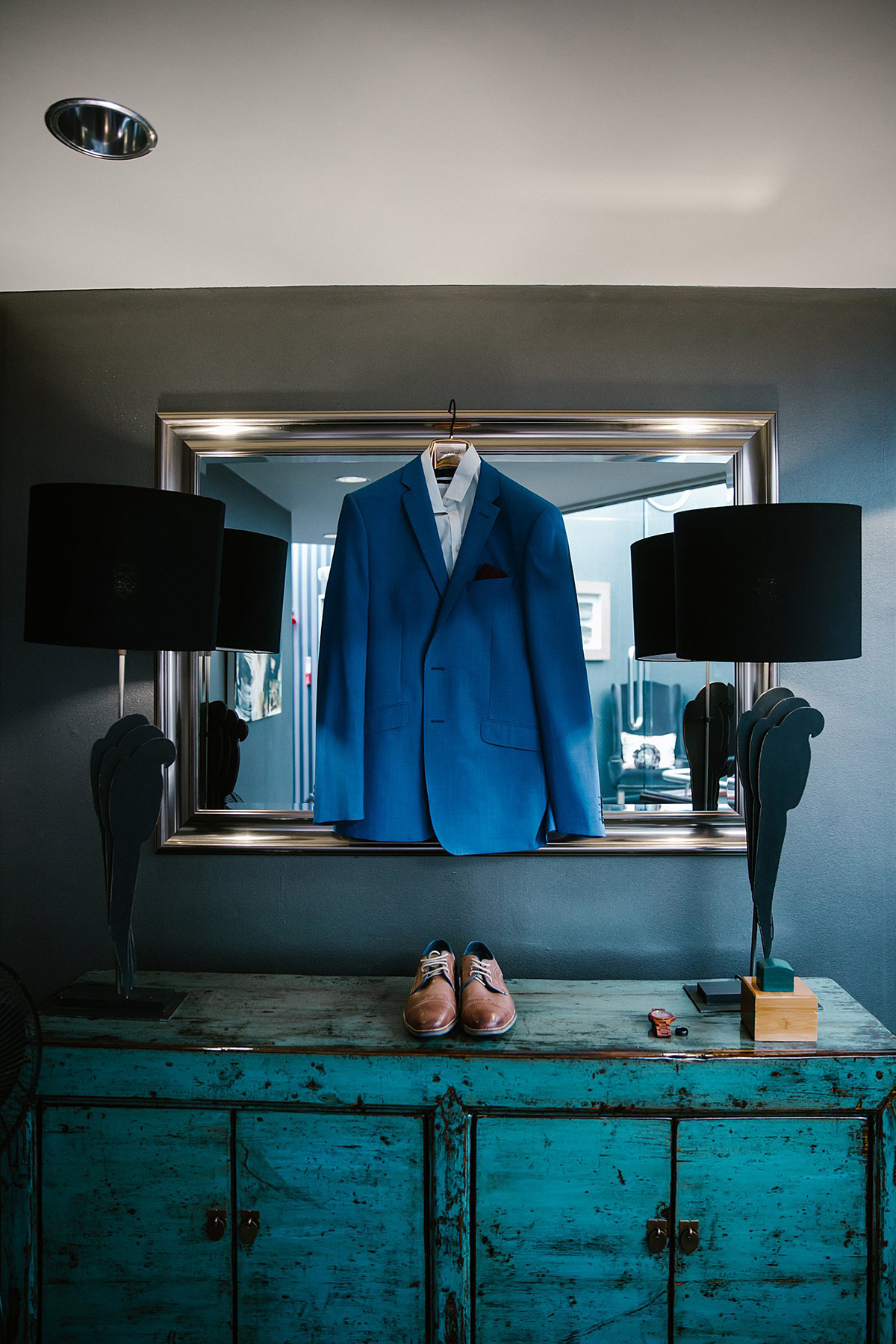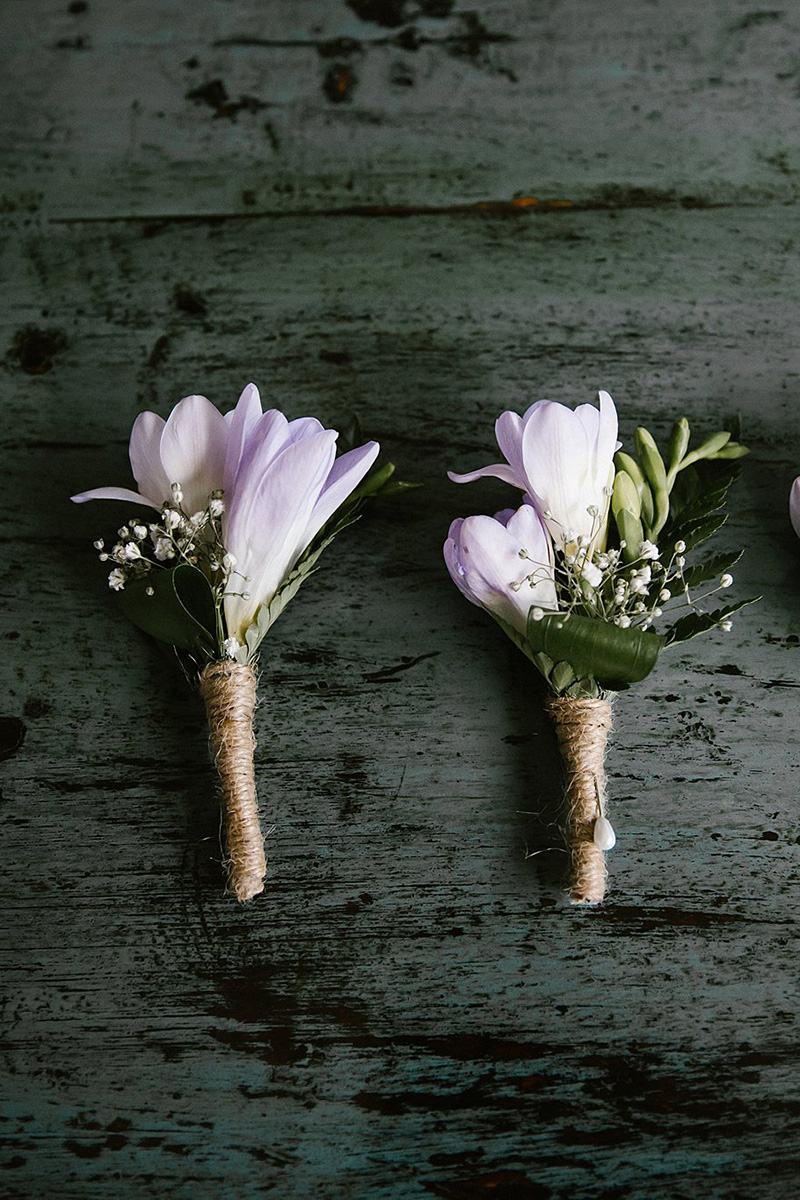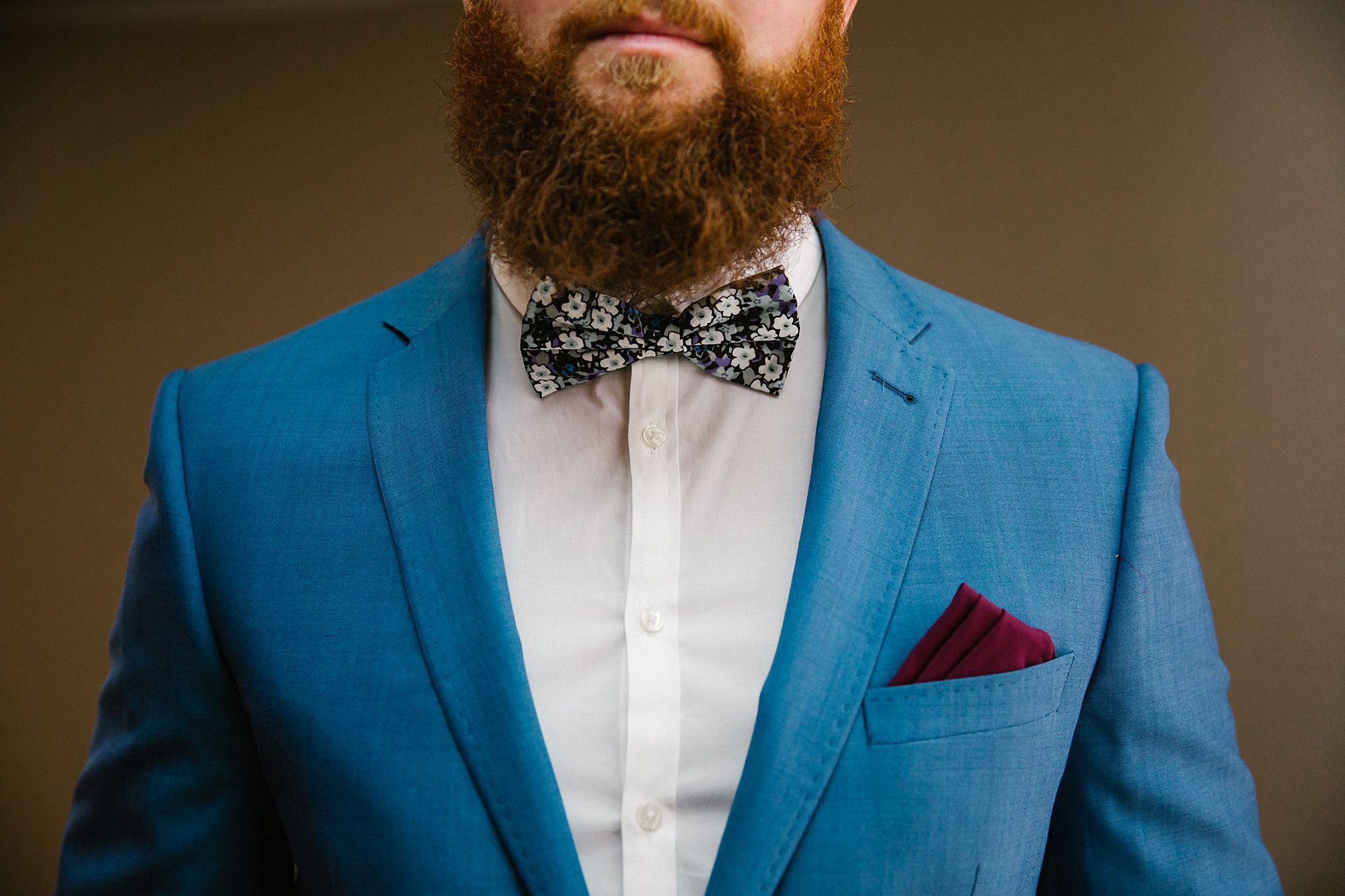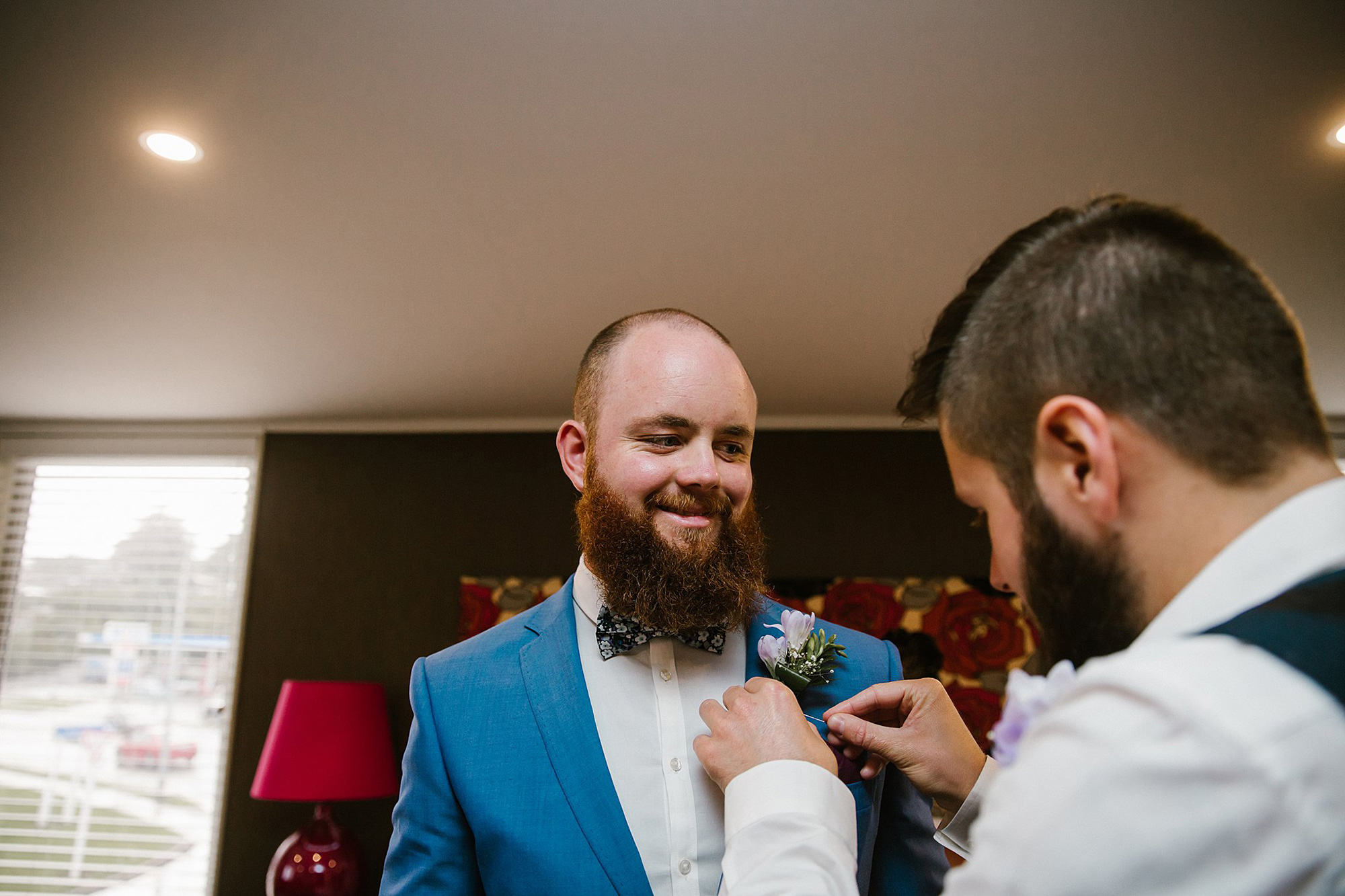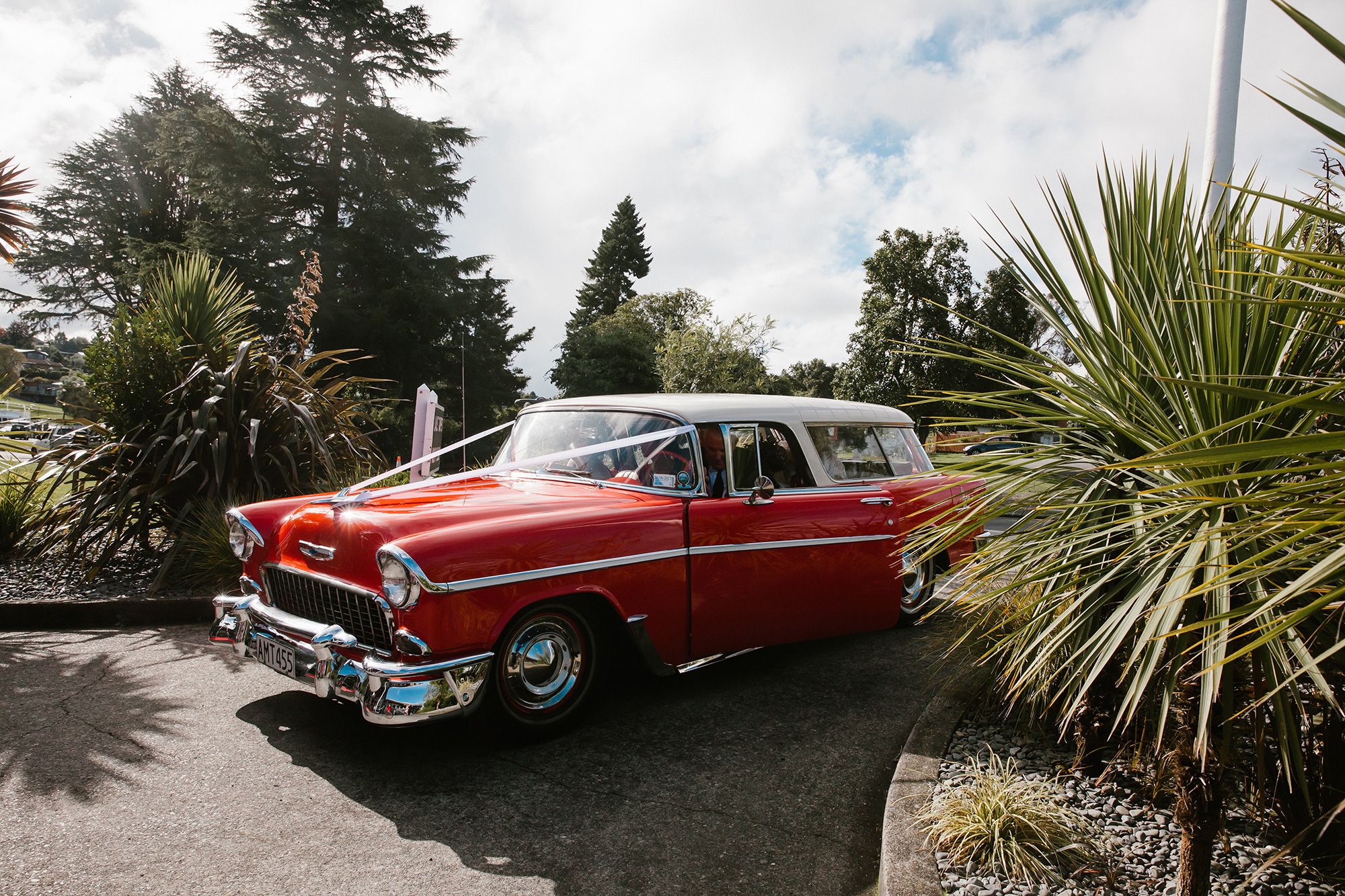 "Our good family friends own the vintage Chevy, it's their pride and joy and they were over the moon to have us use their beautiful car on the day," says Raphaela.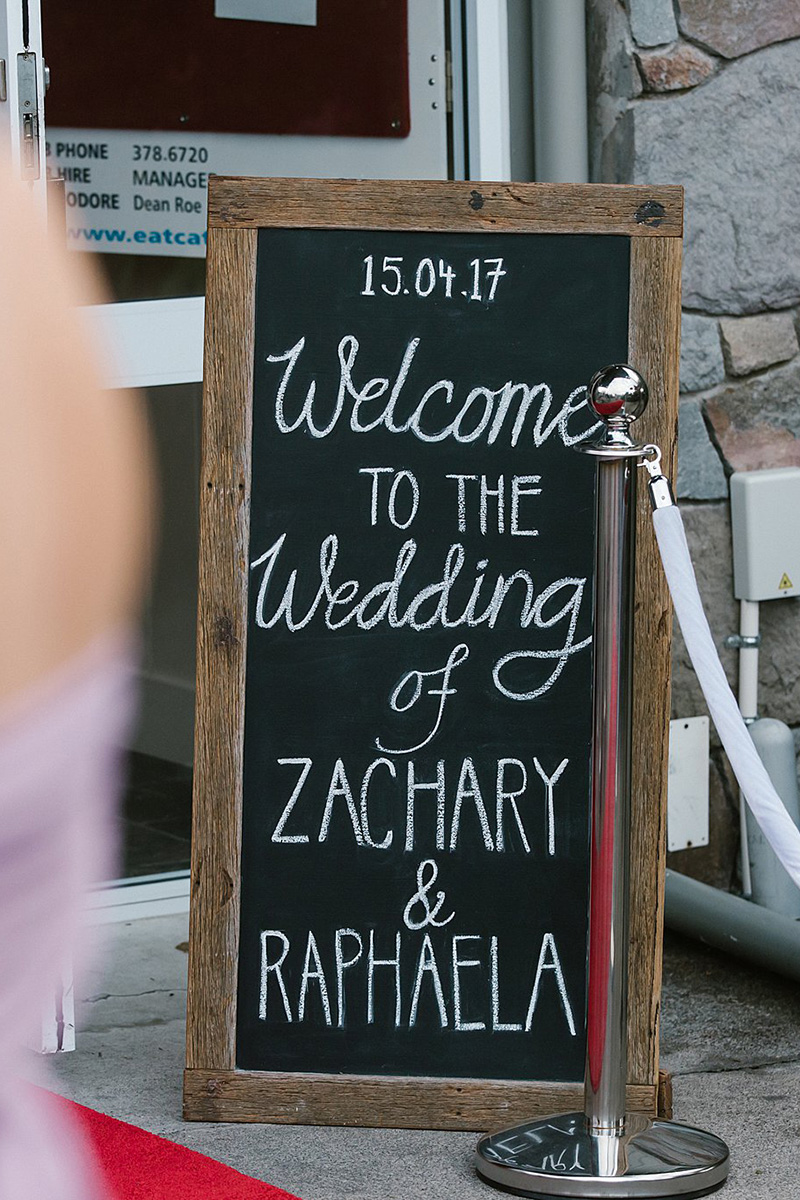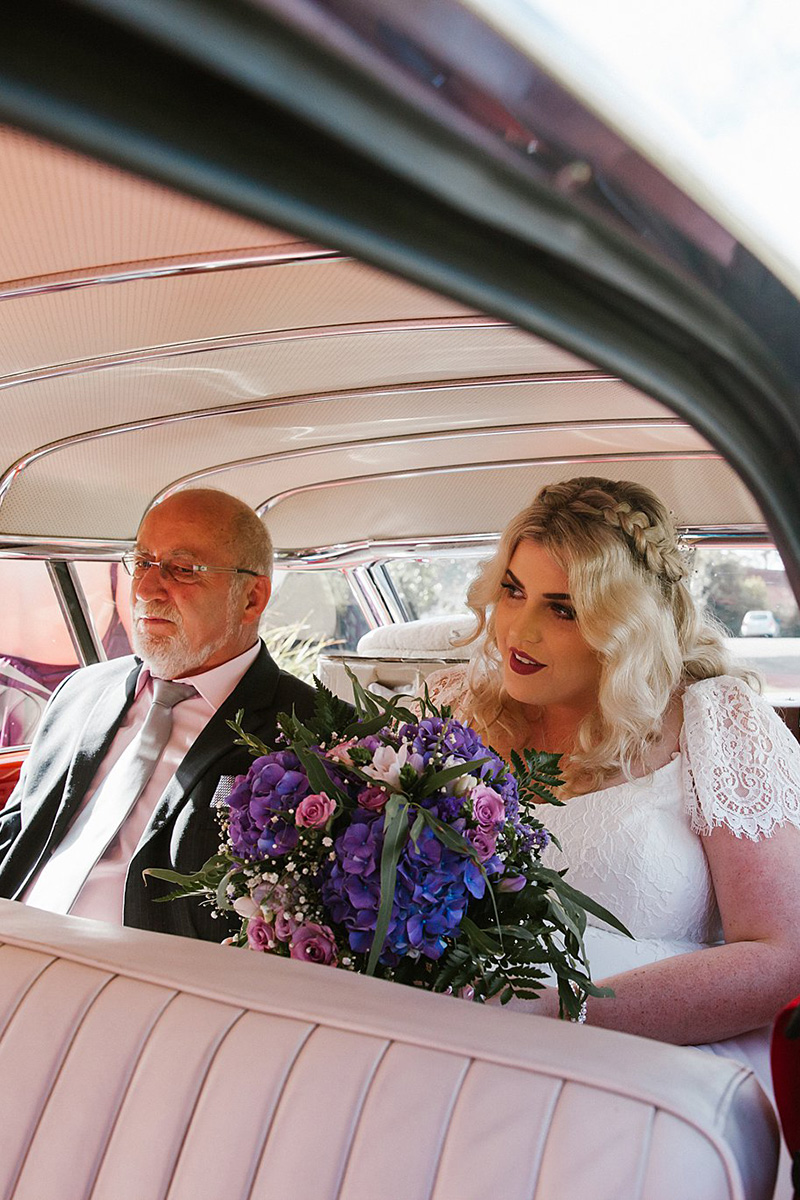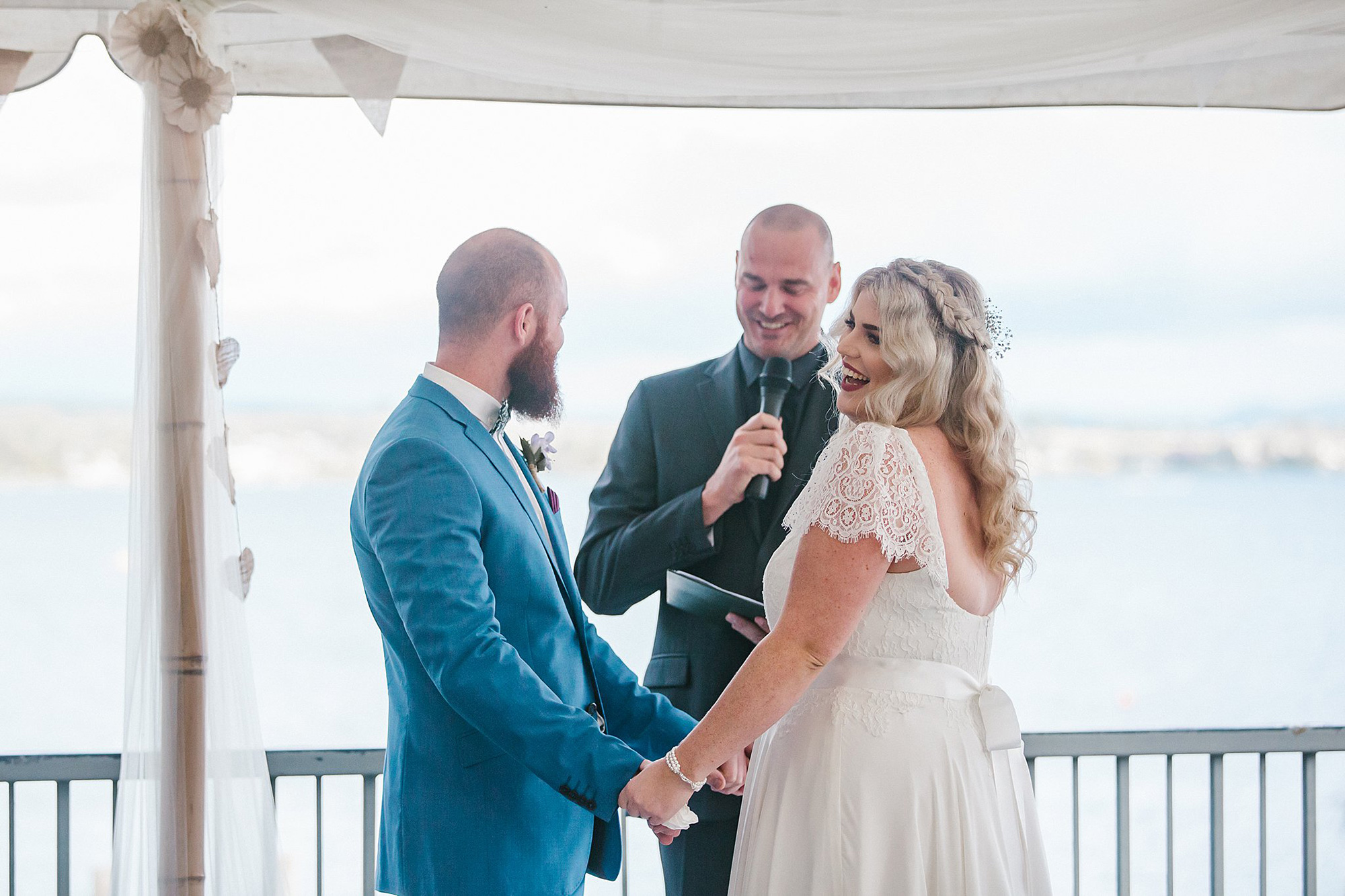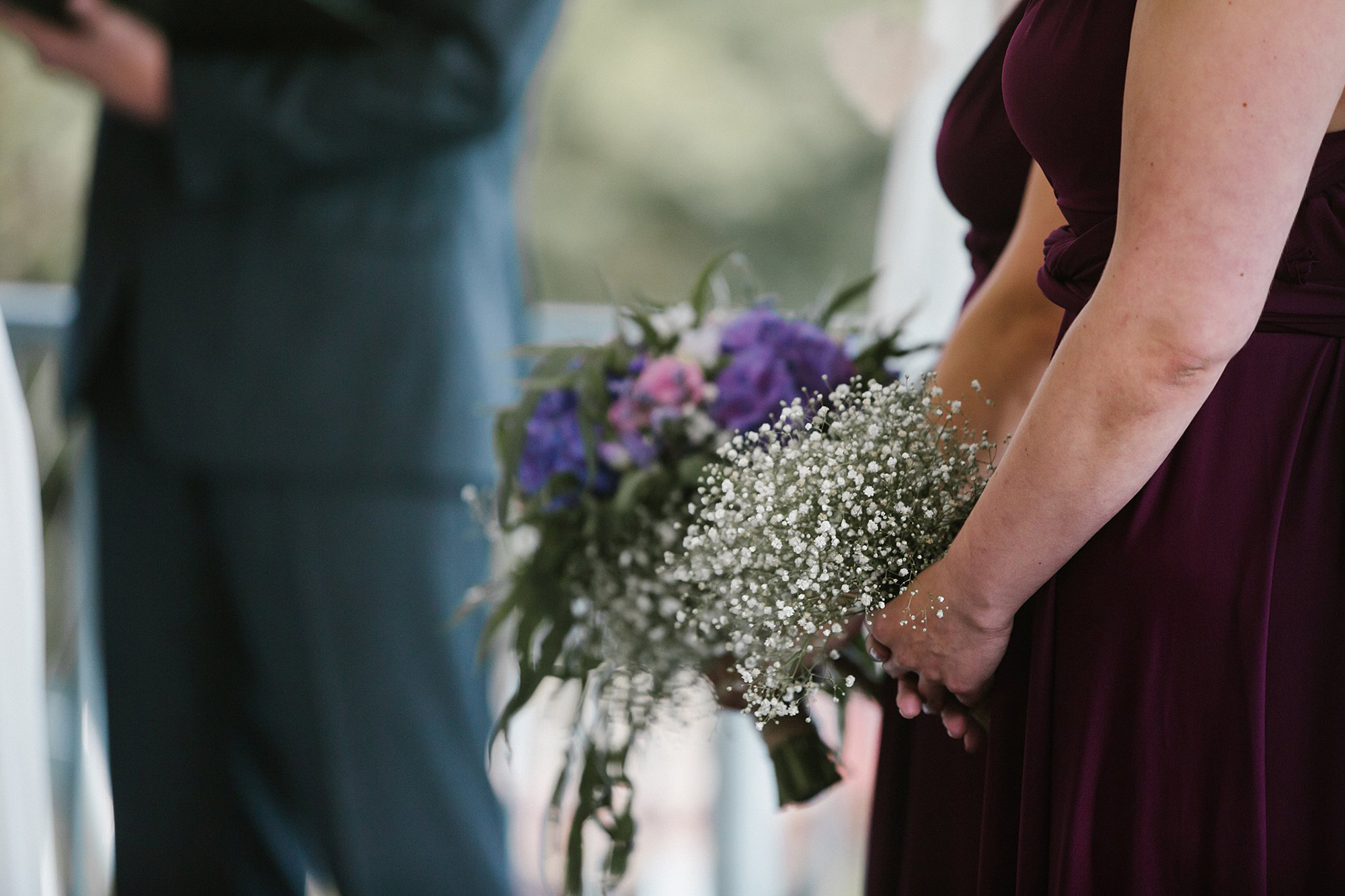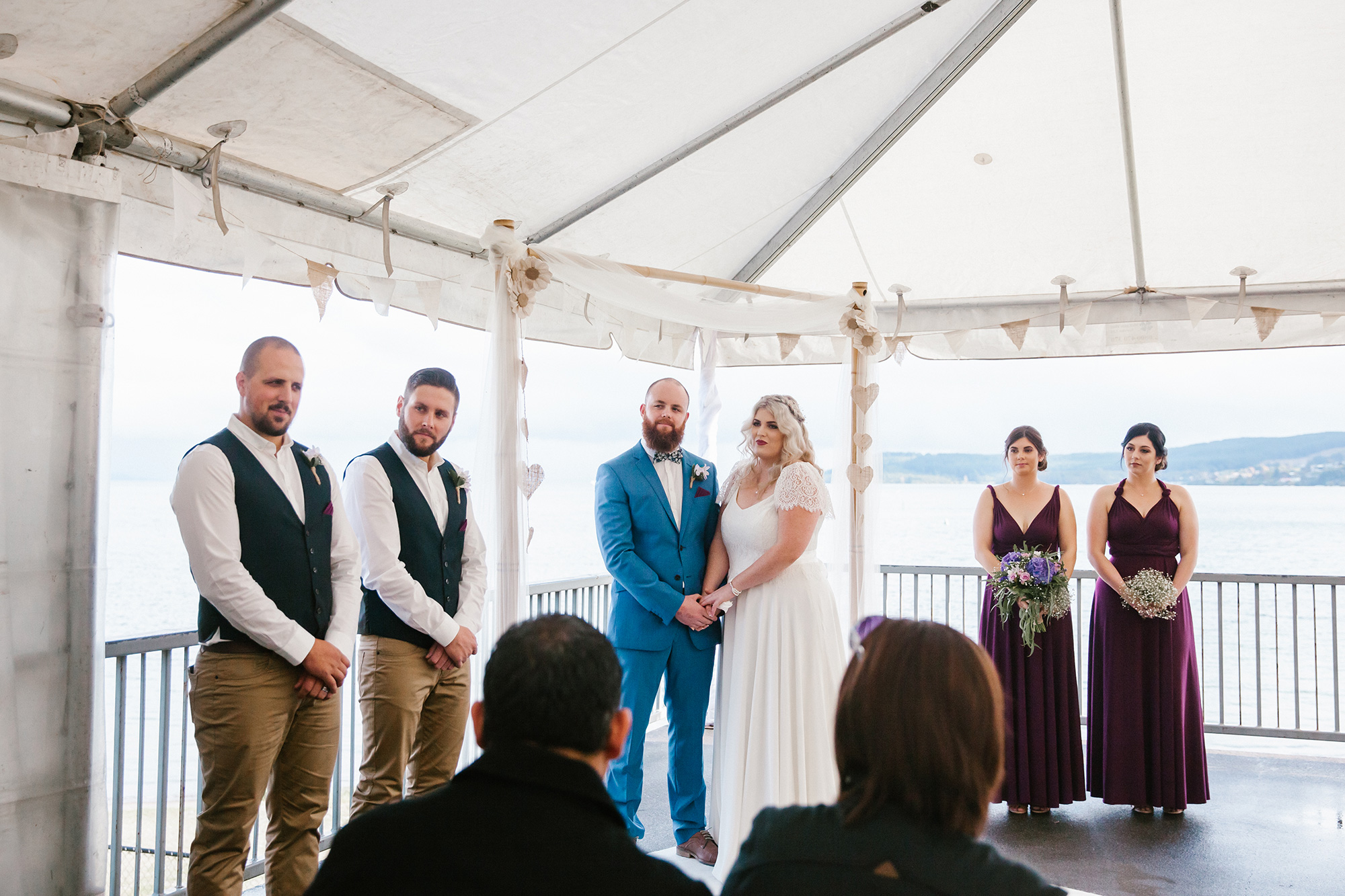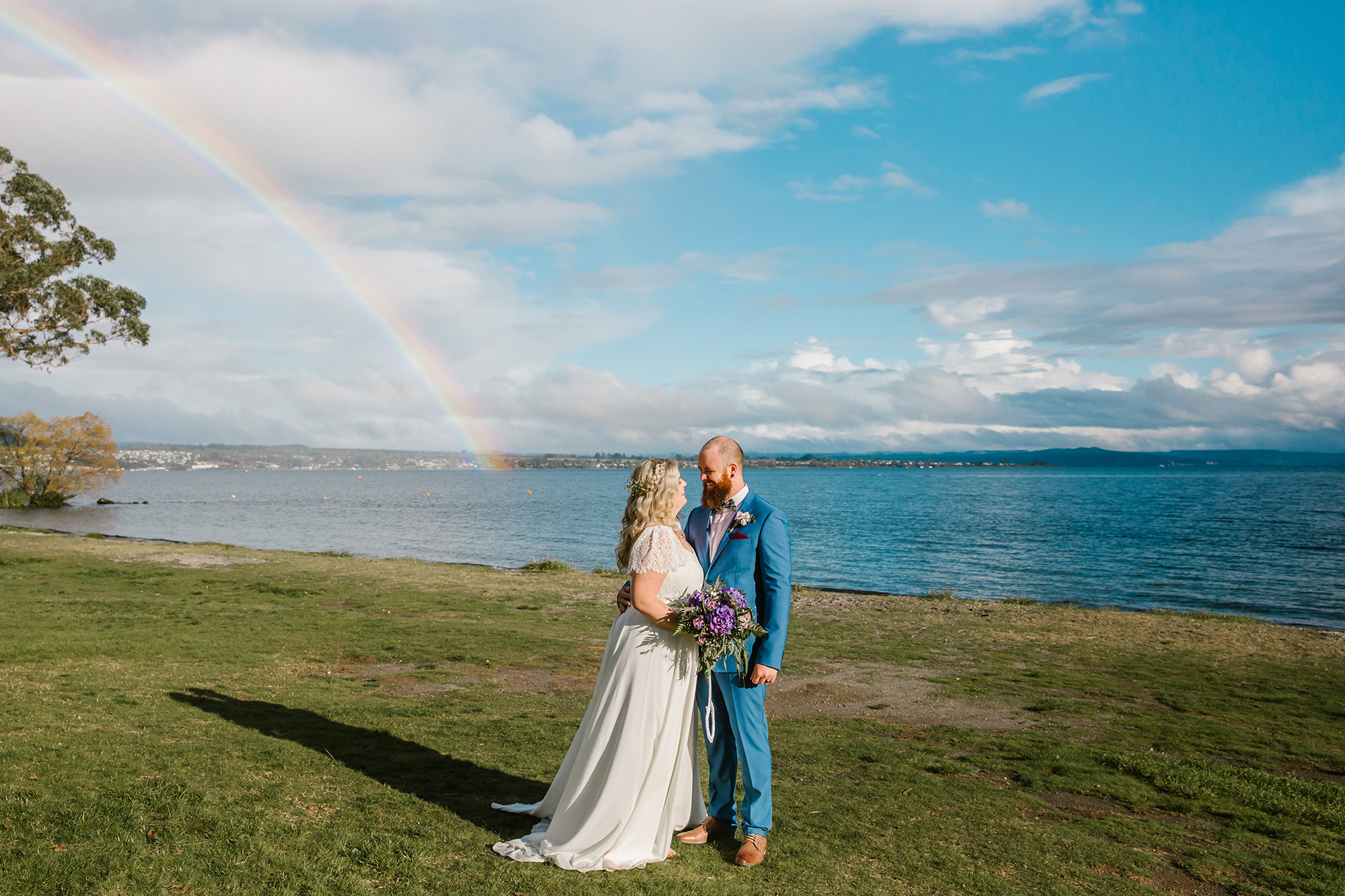 Photographer Aimee Kelly took full advantage of photo opportunities!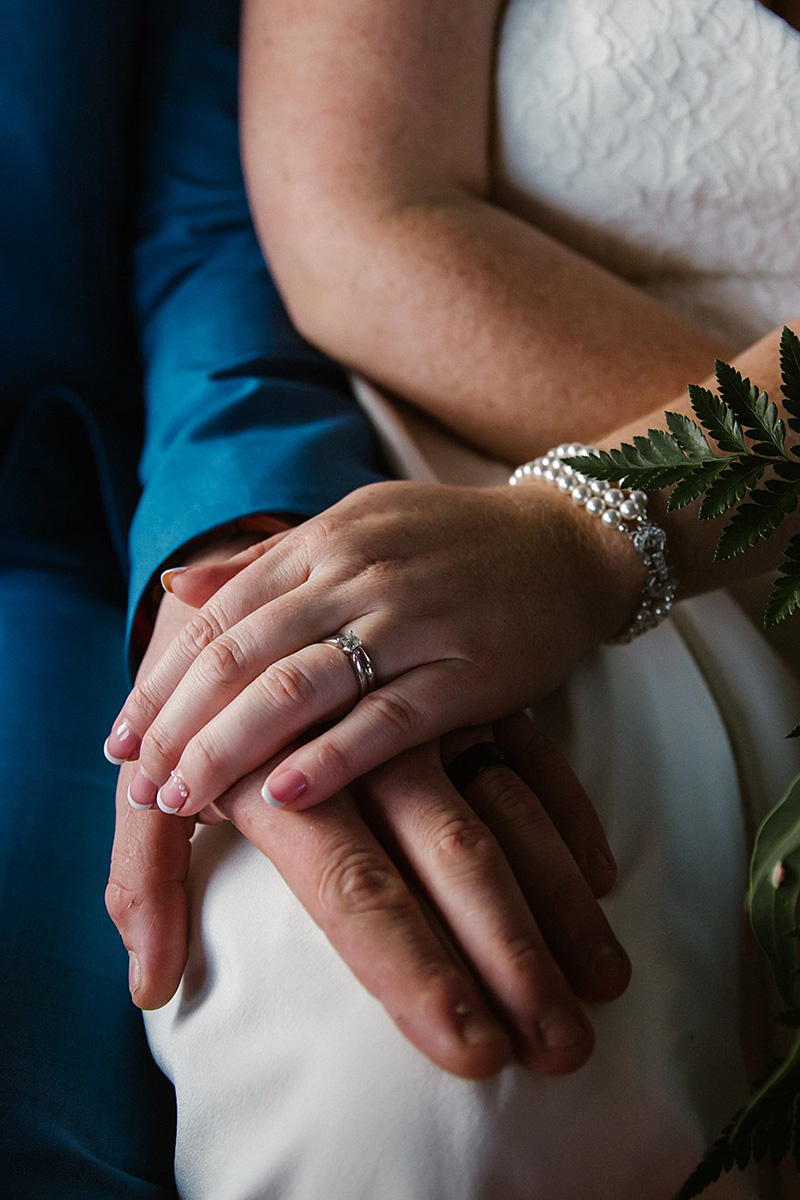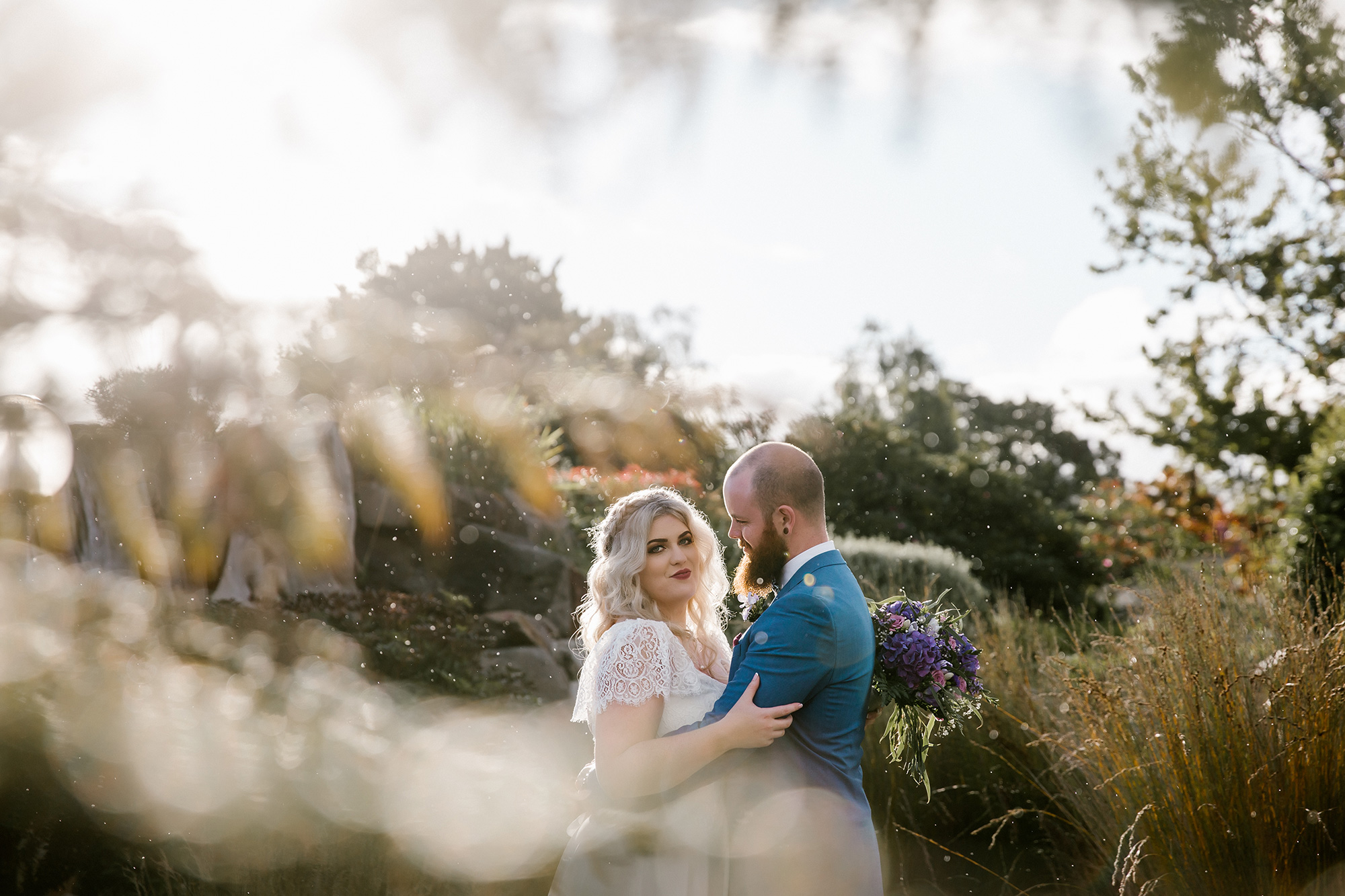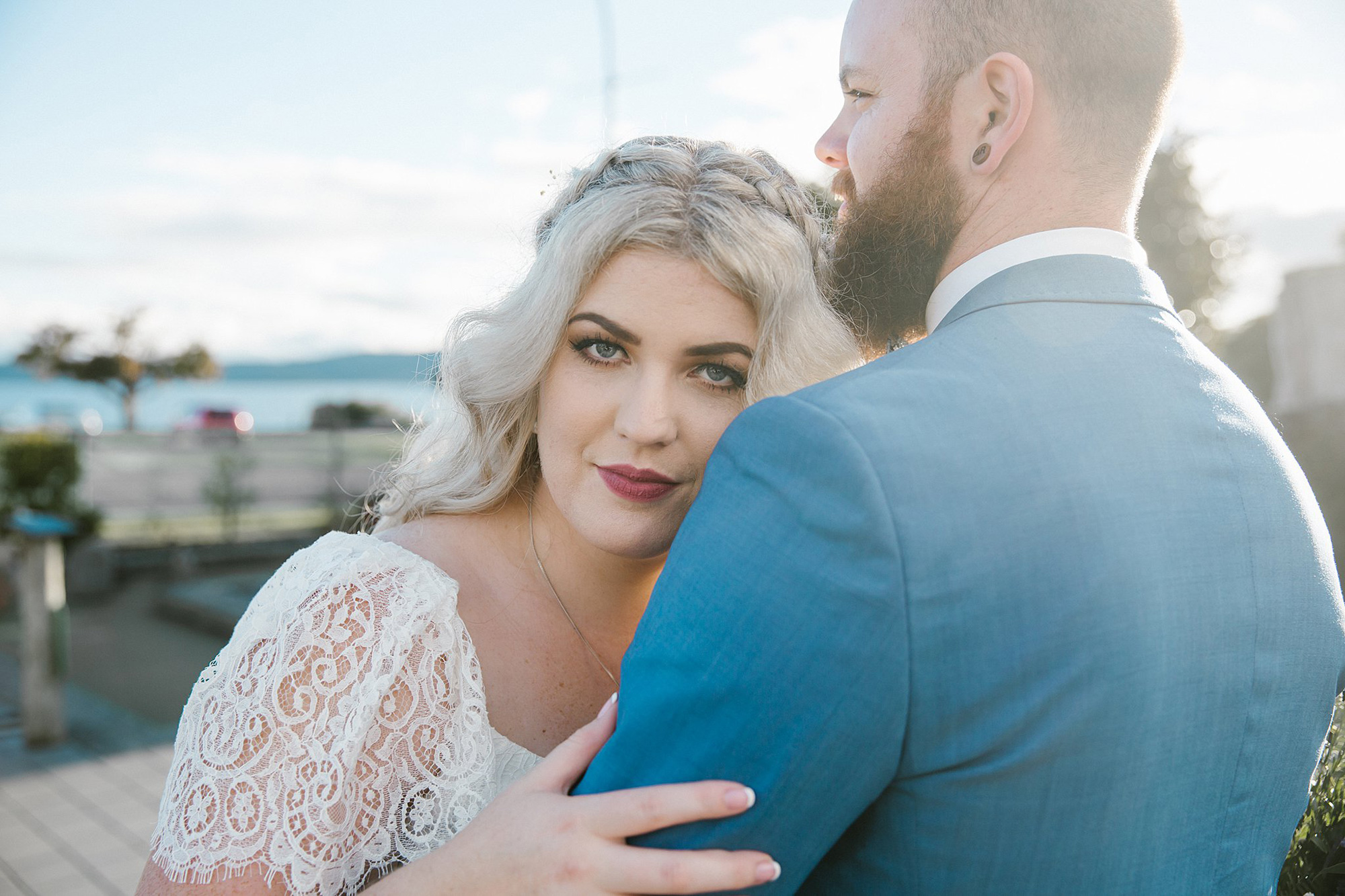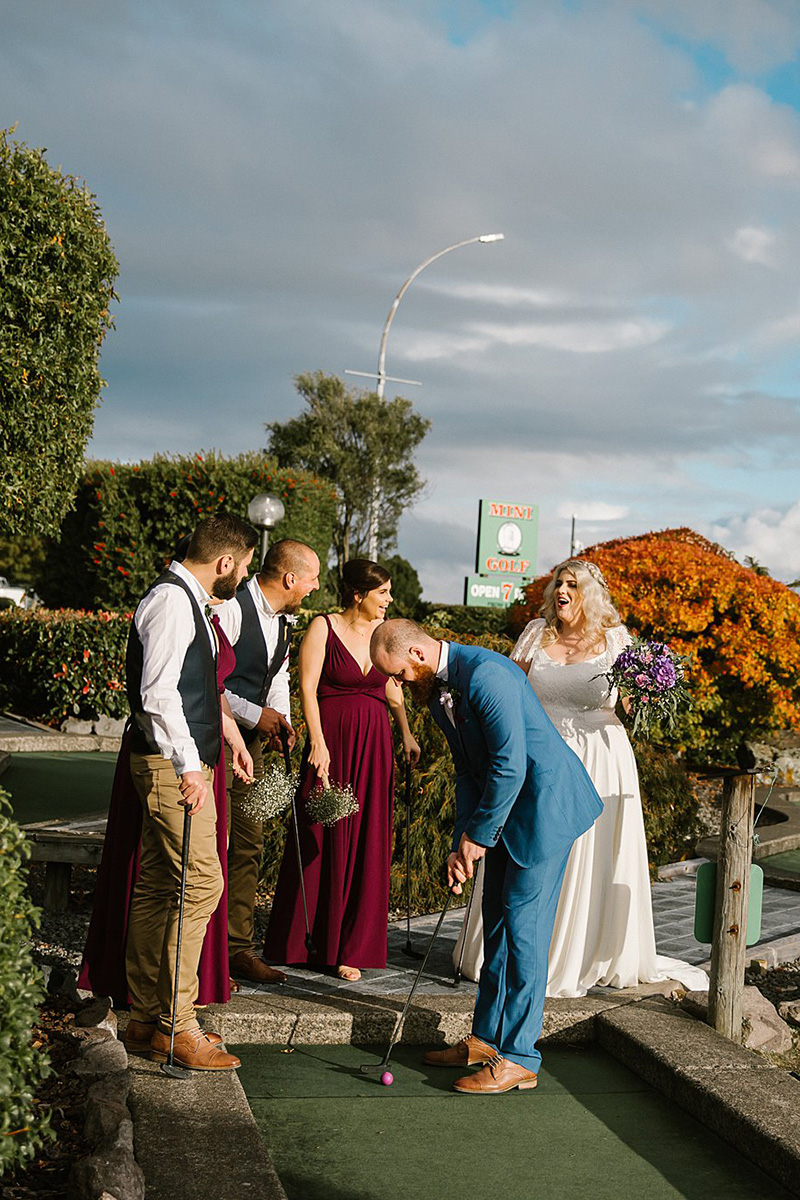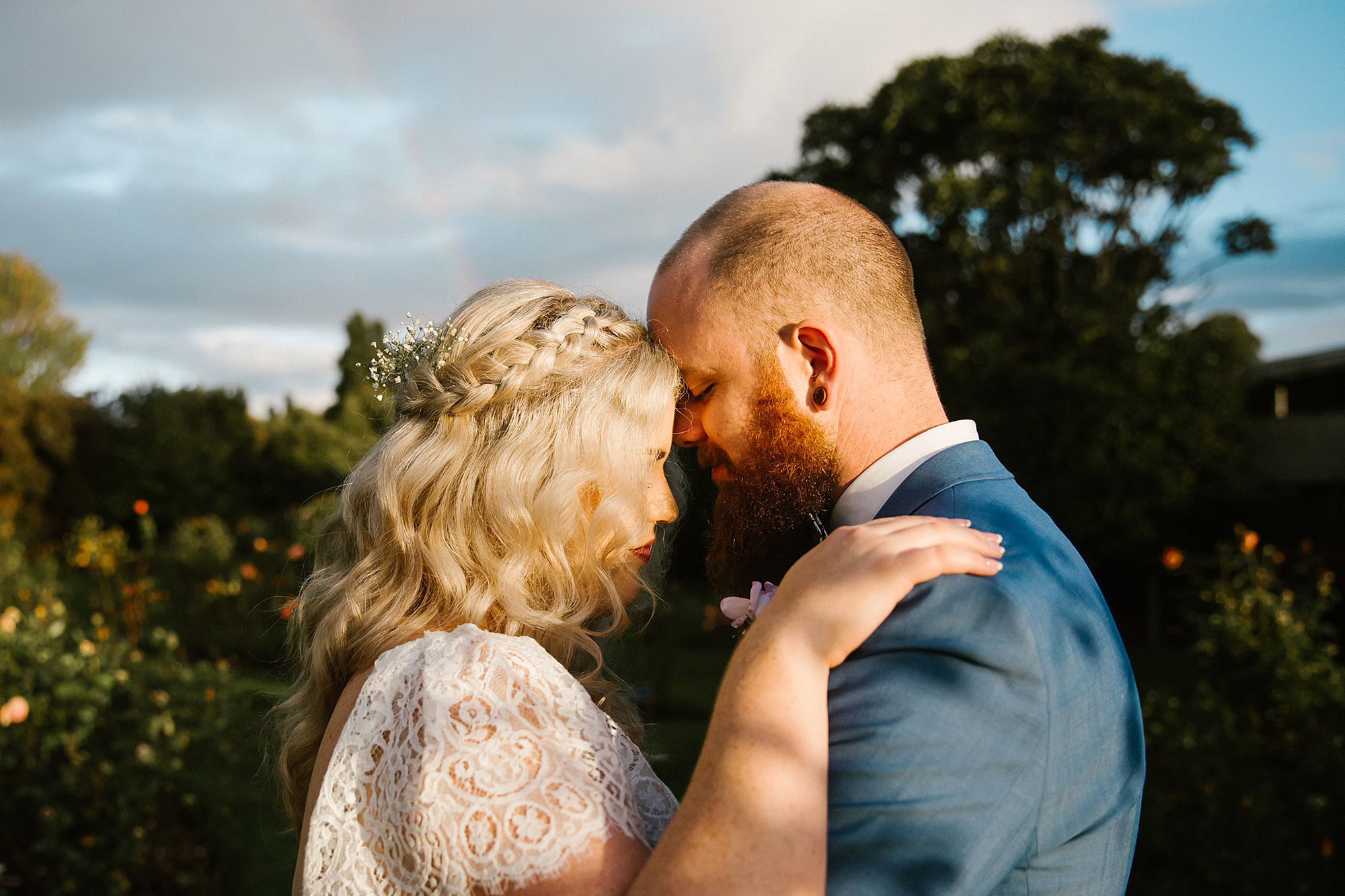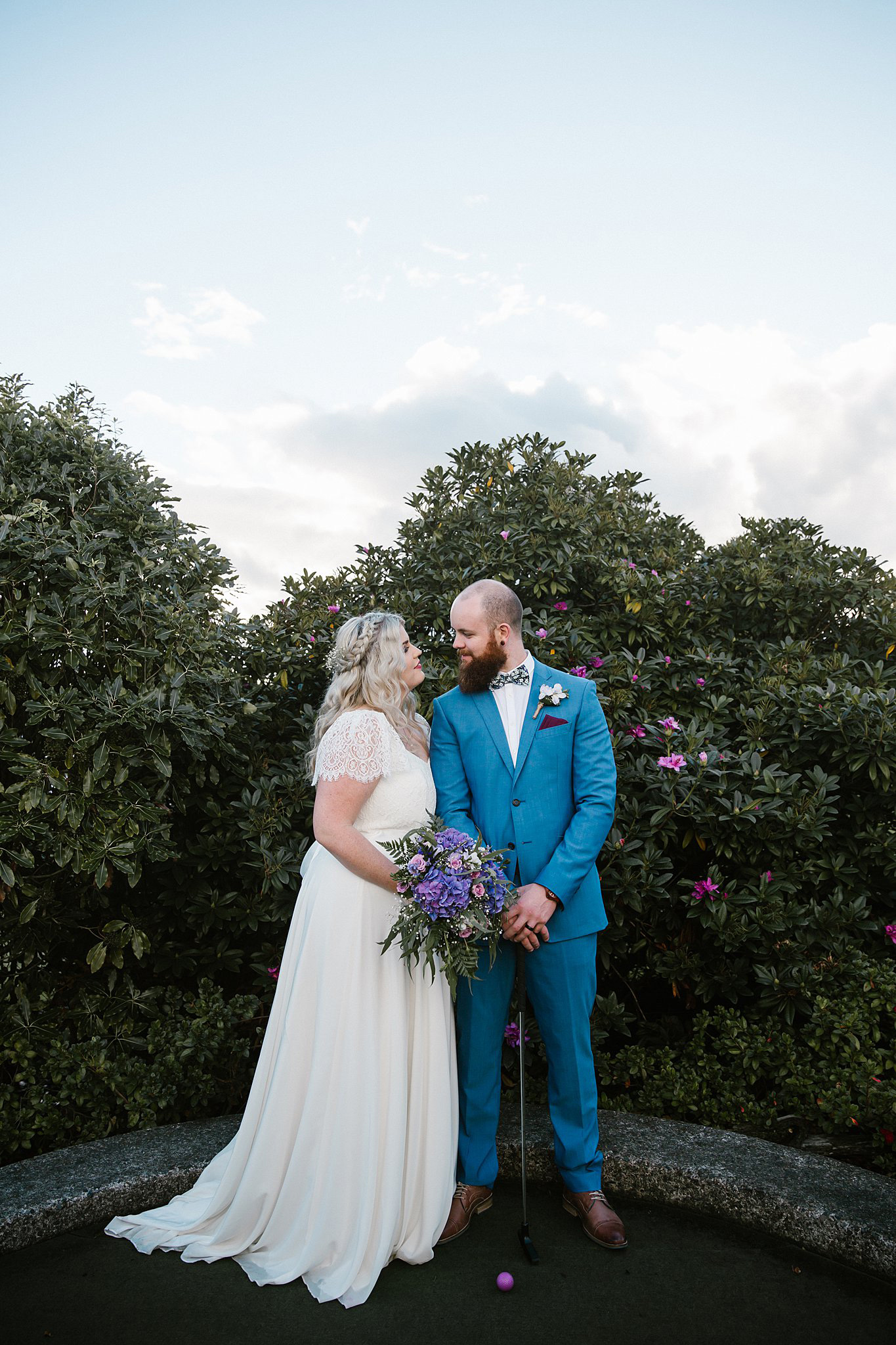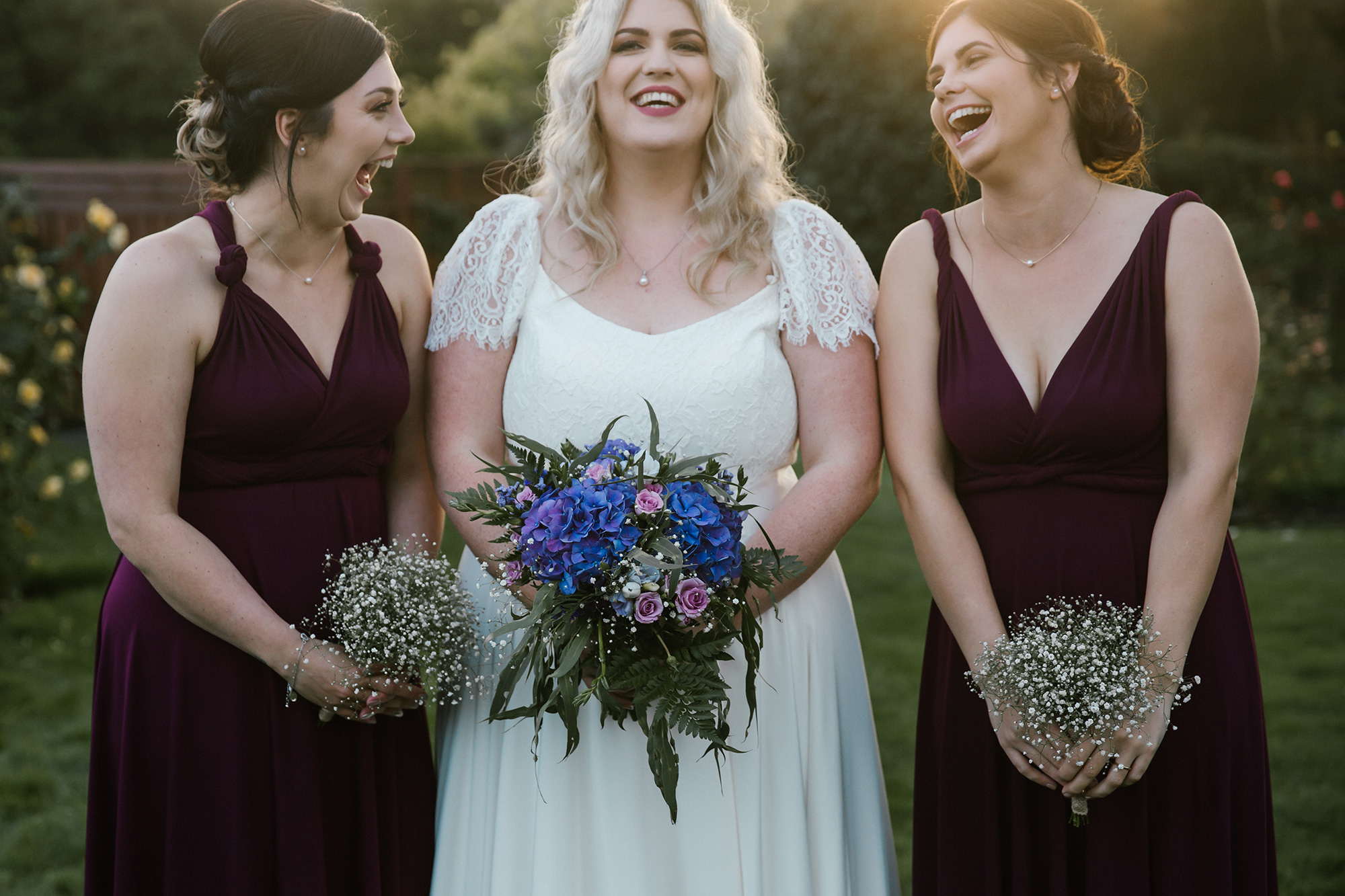 The bridesmaids dressed in plum had a bunch of baby's breath, while the bride carried a range of seasonal flowers, hydrangeas, roses, ferns and green foliage.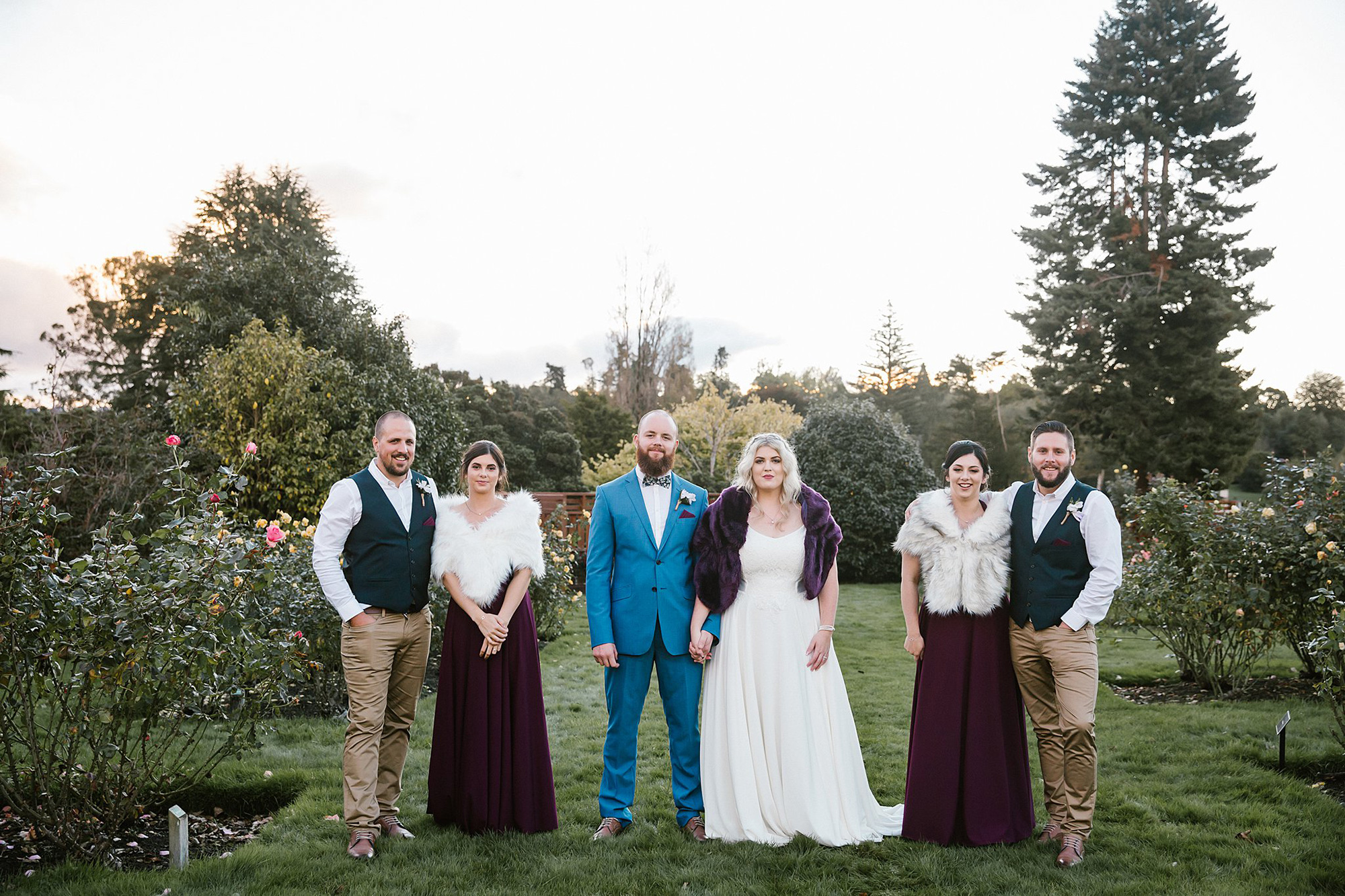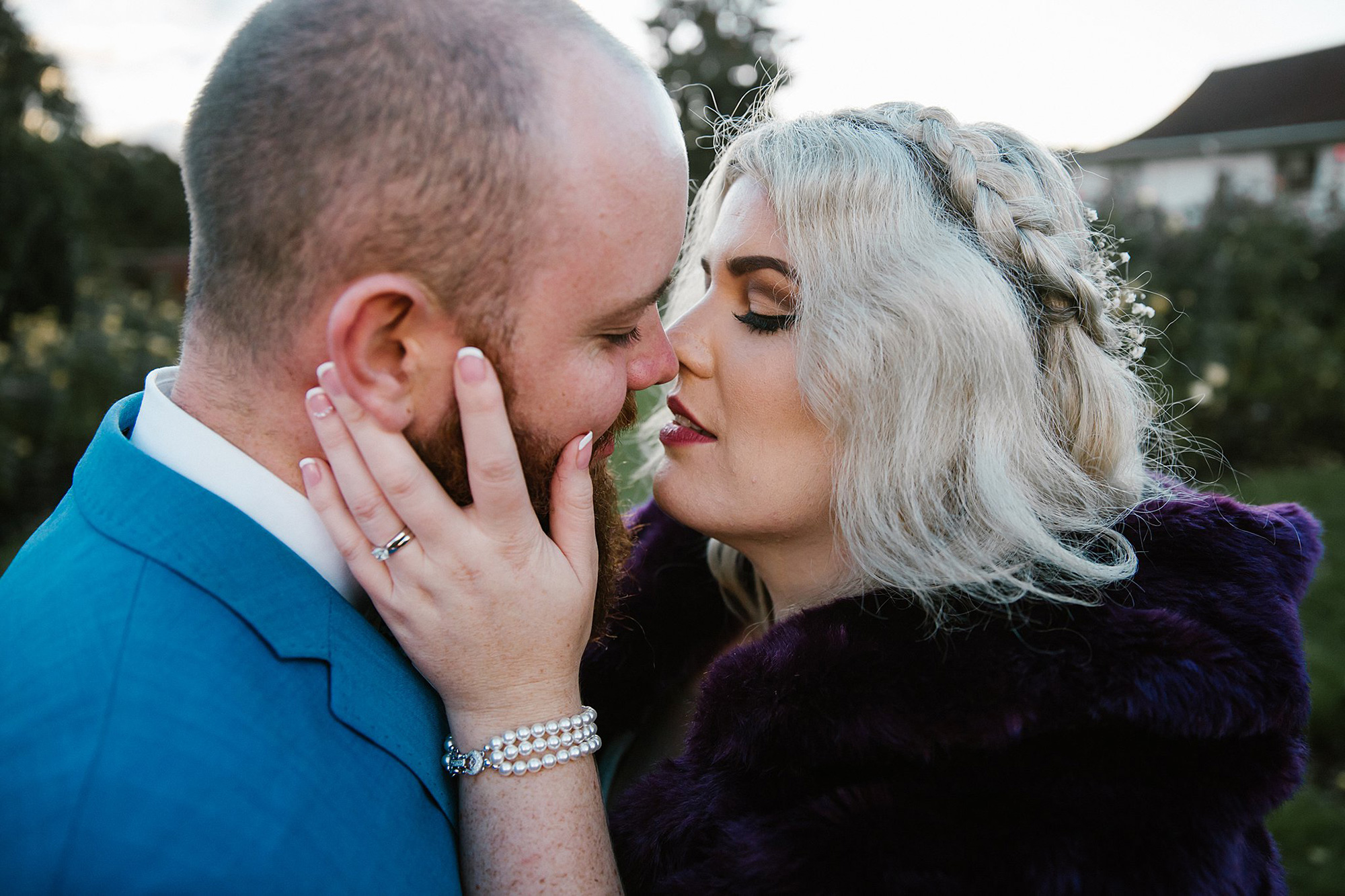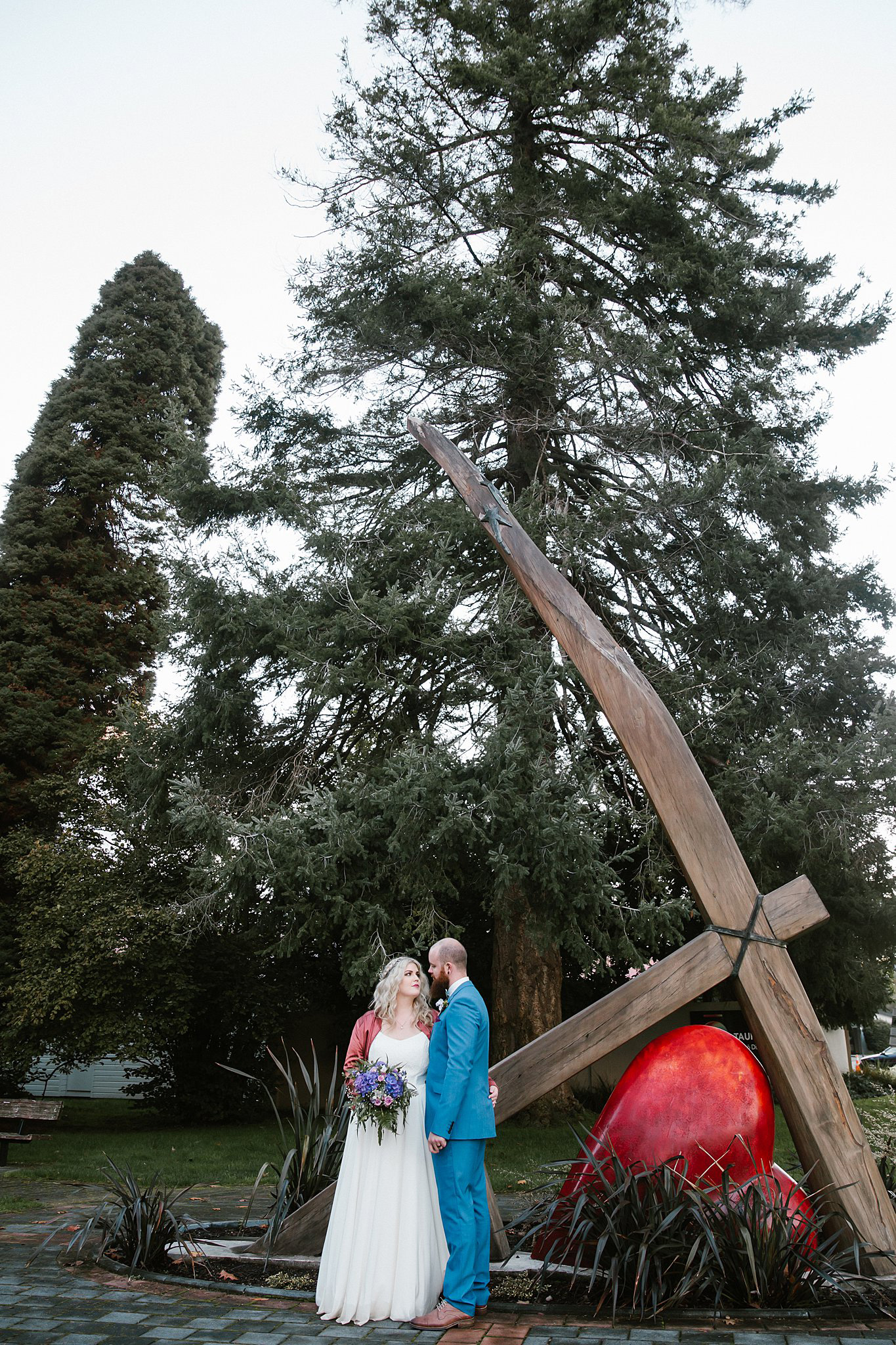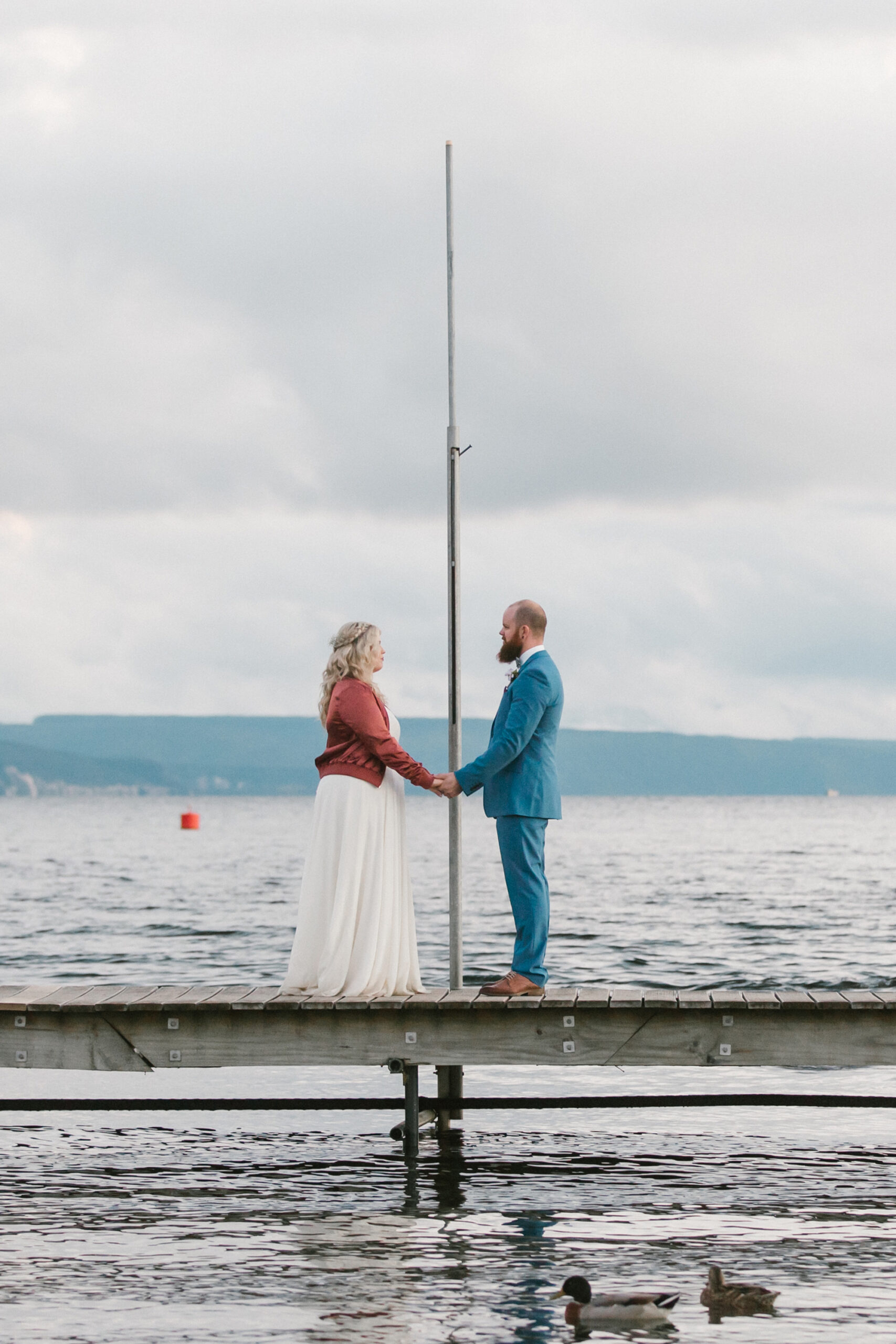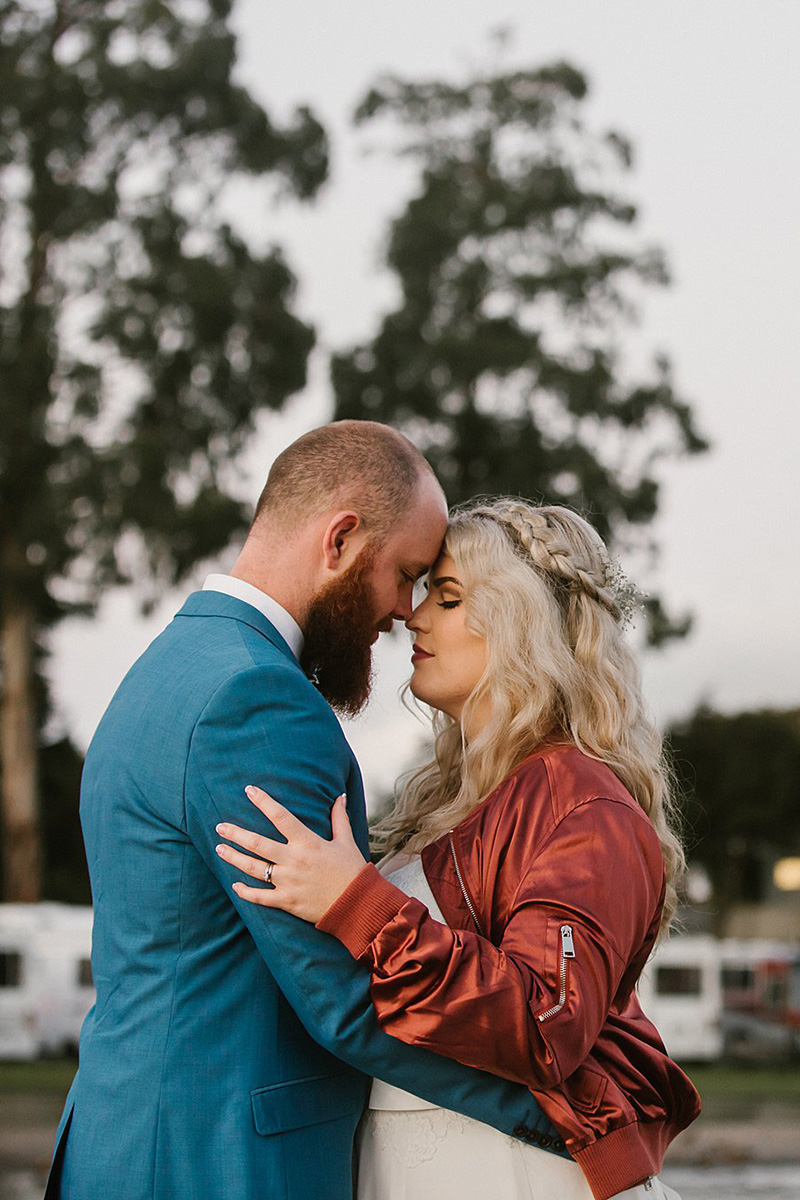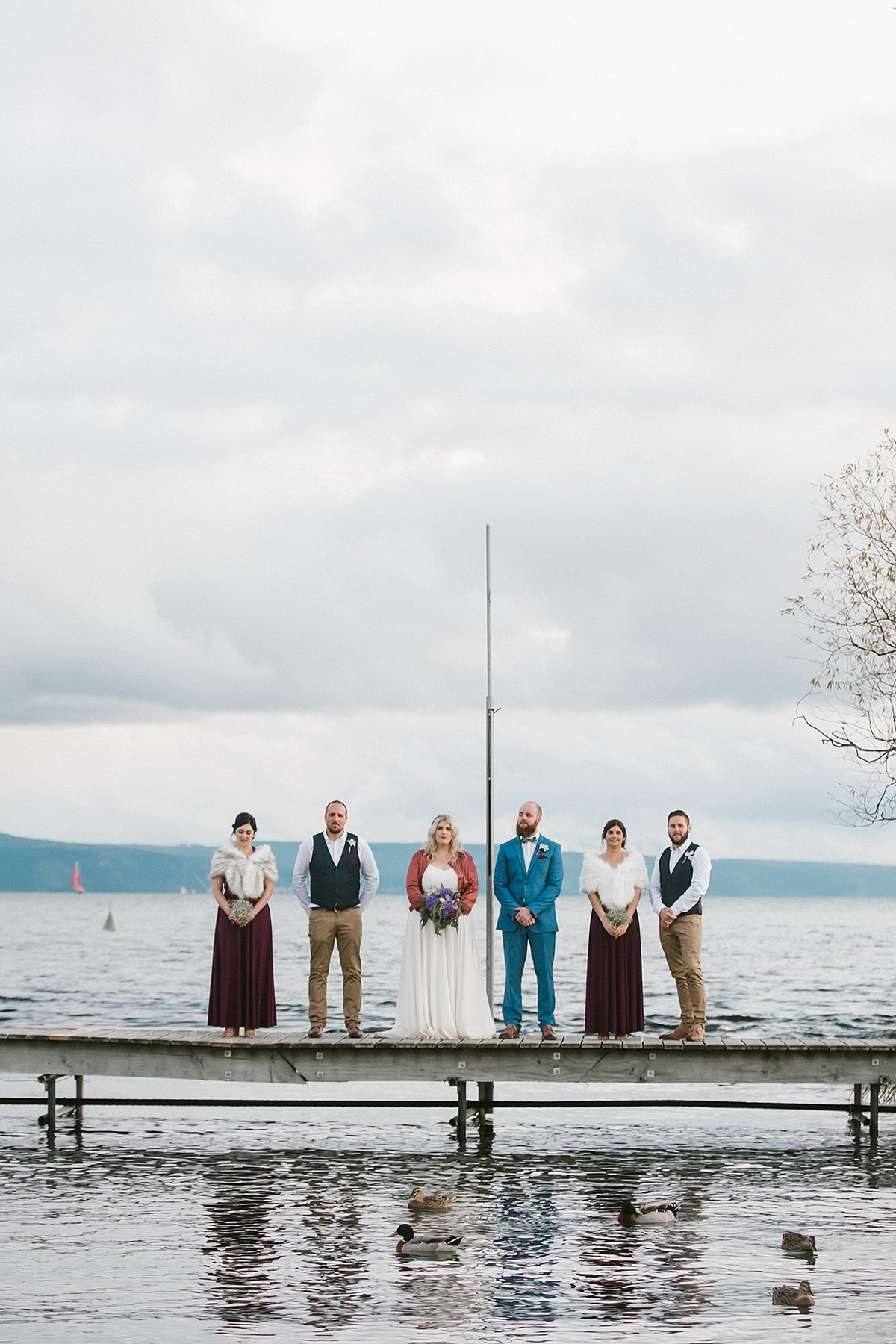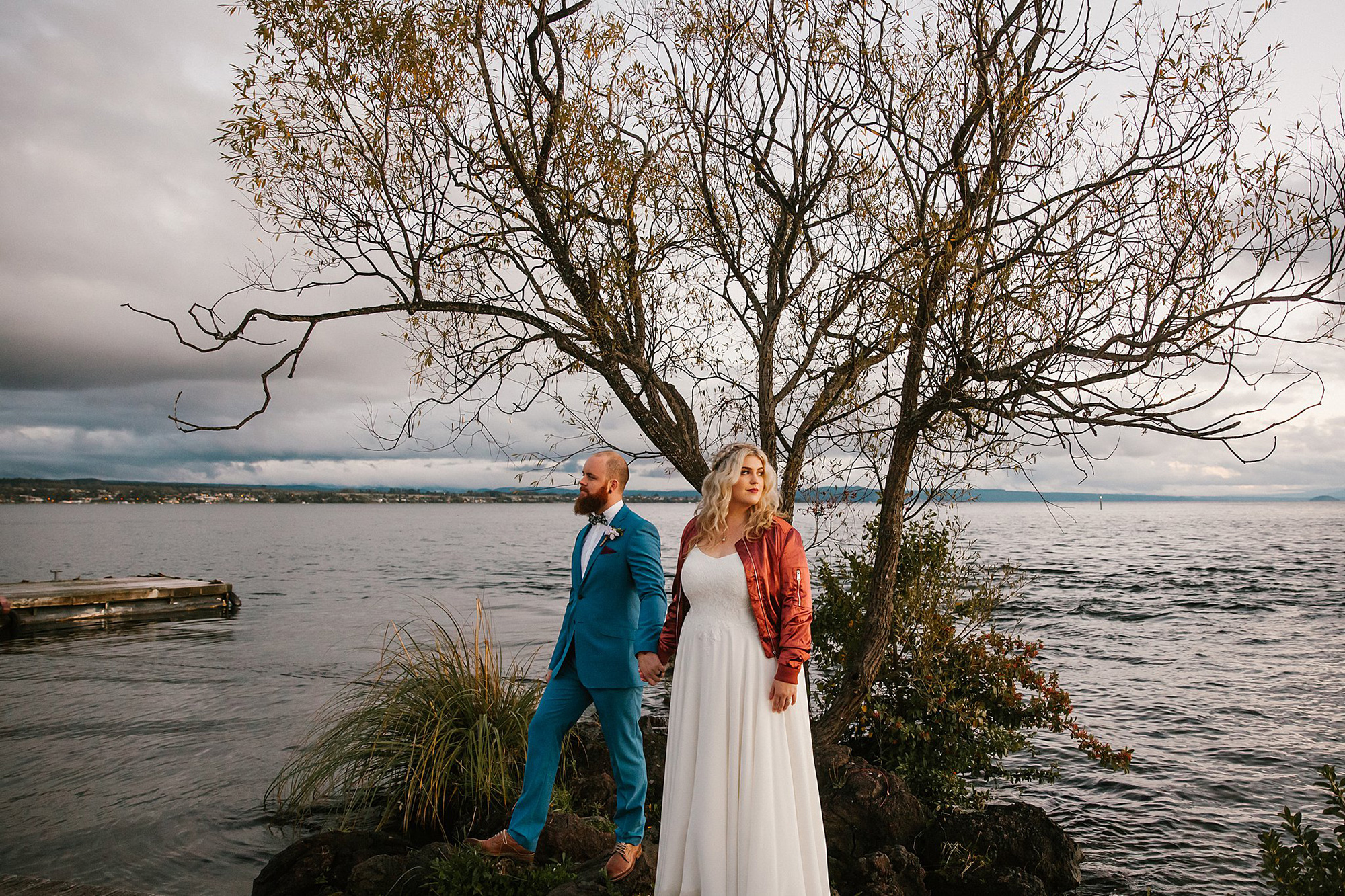 "He was the maintenance boy. I was the receptionist," describes Raphaela of meeting Zac. "I admired him from a distance for about a year."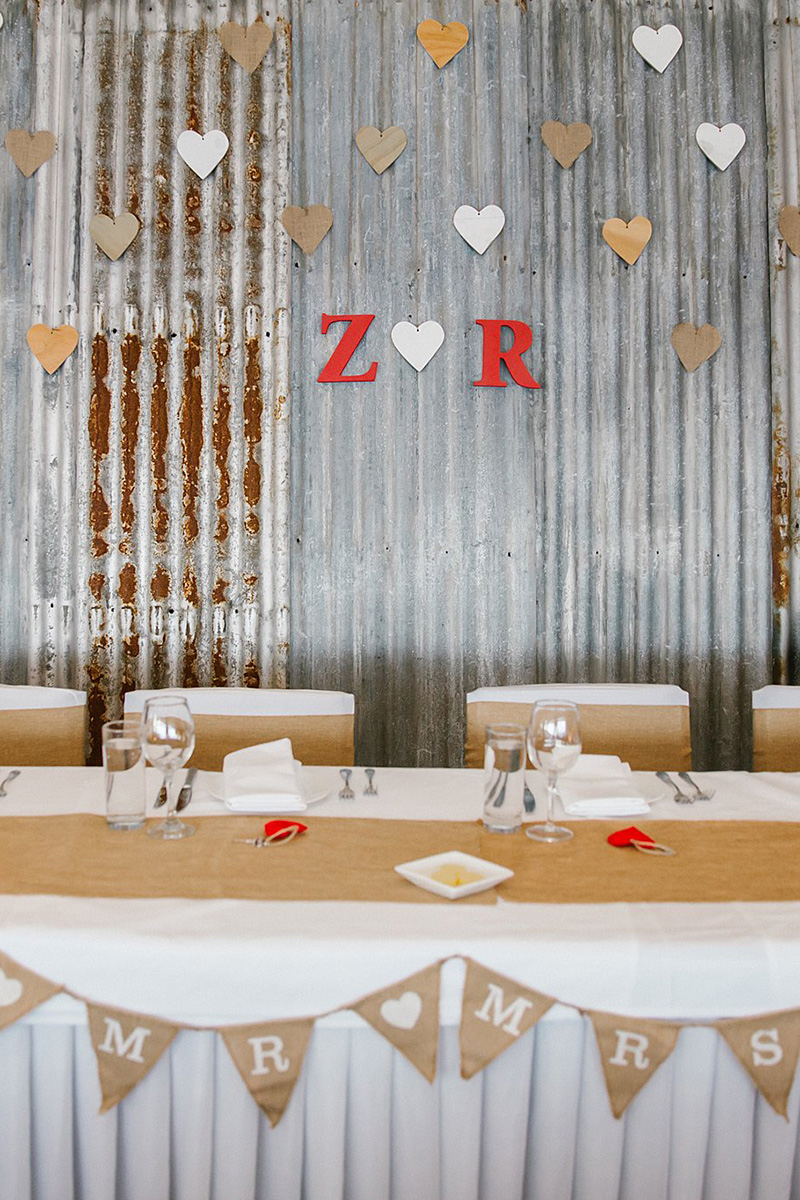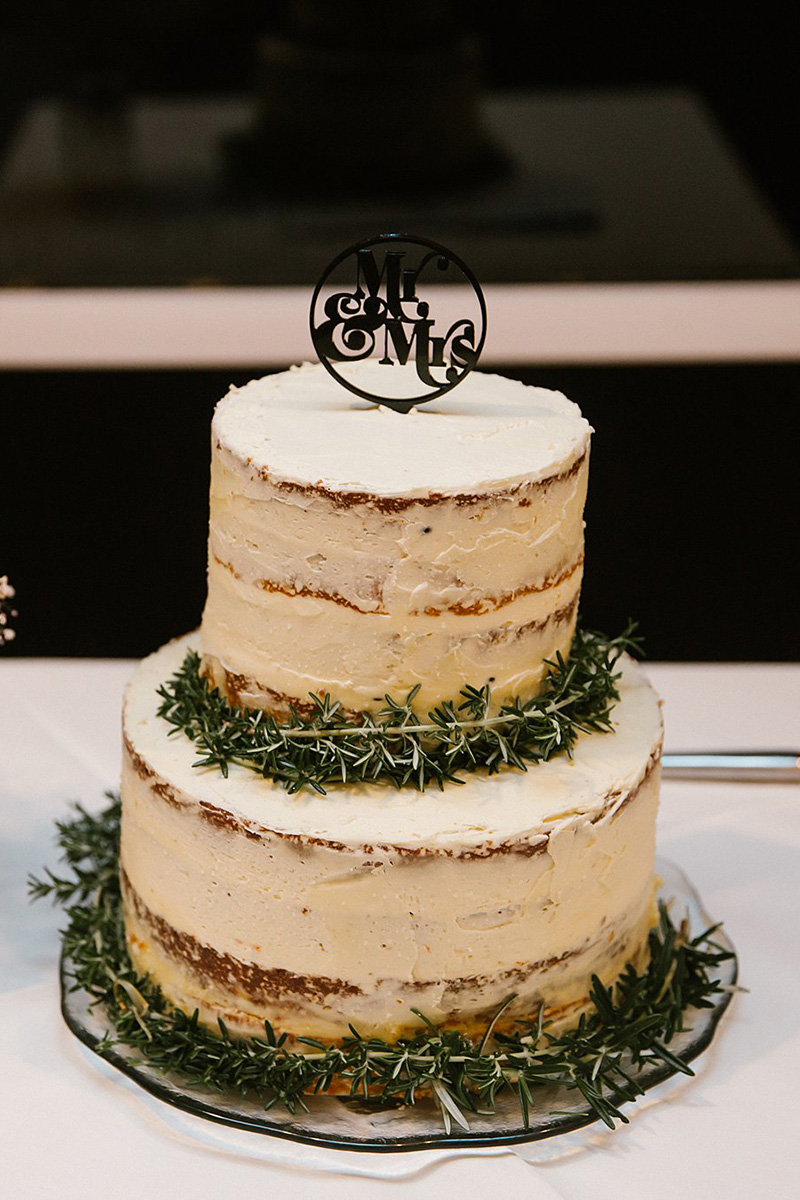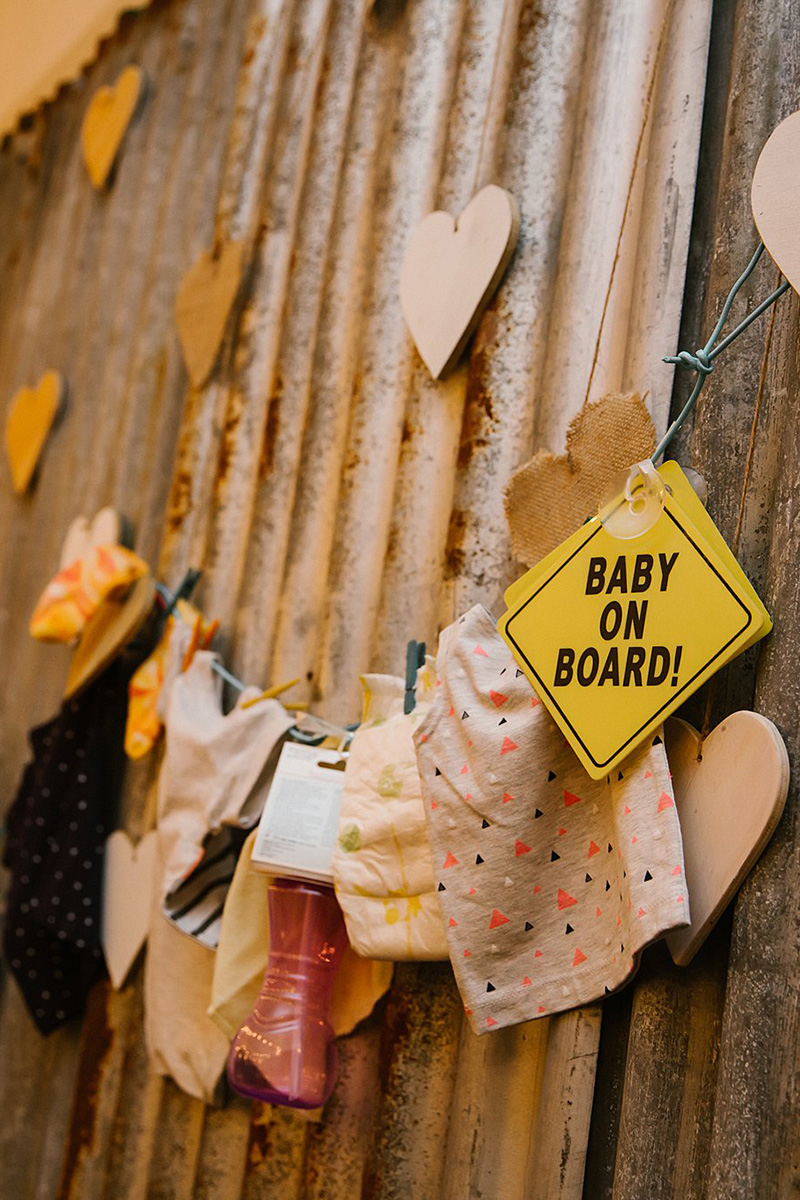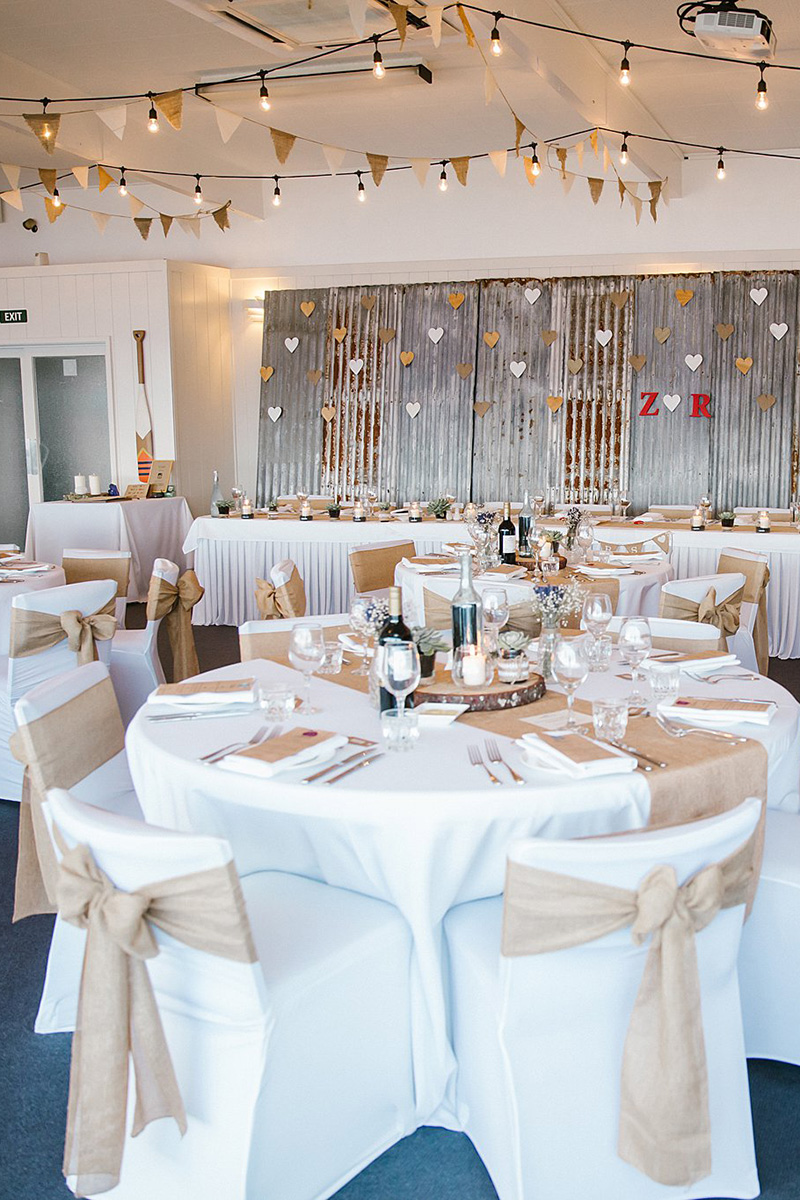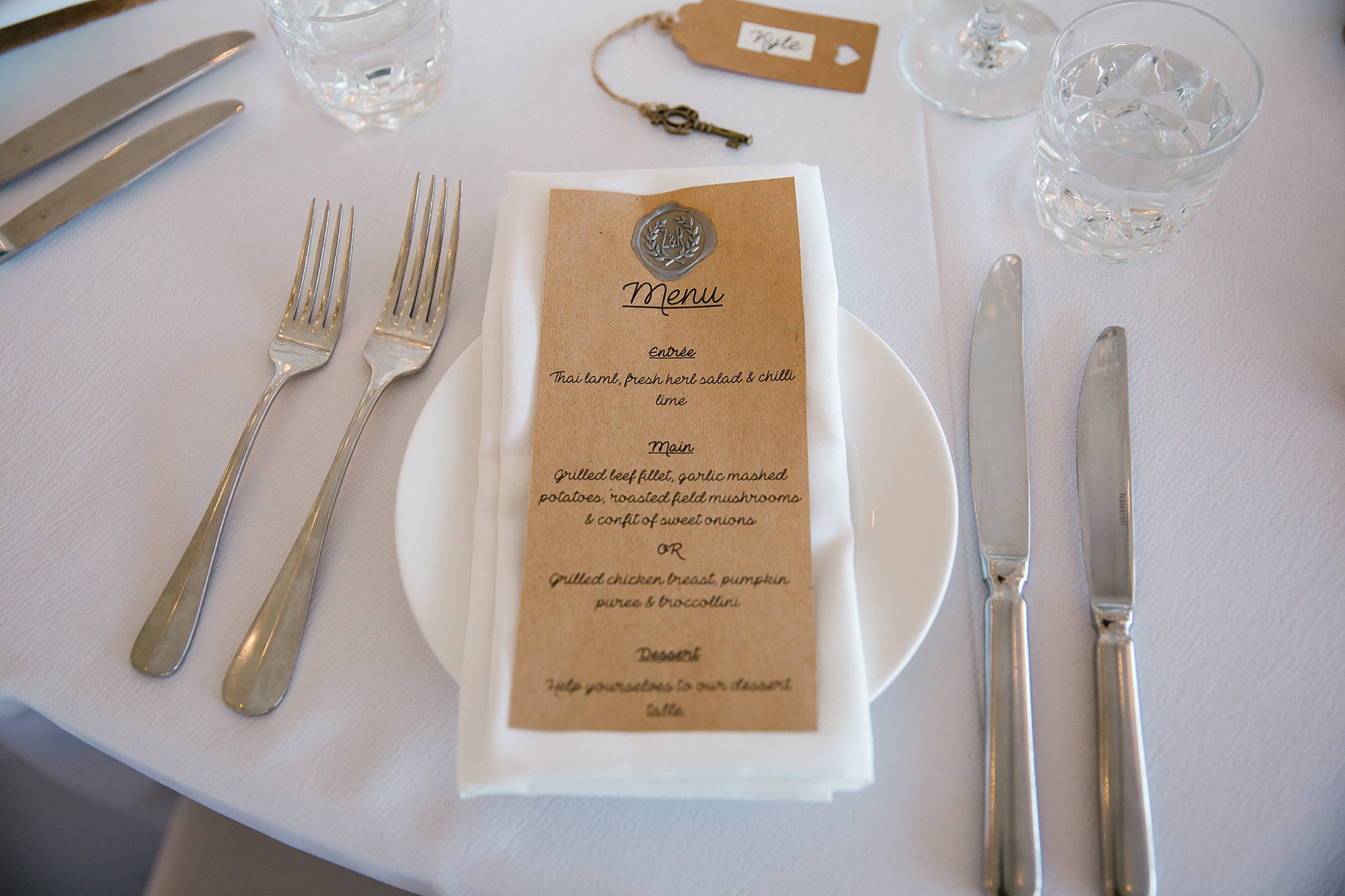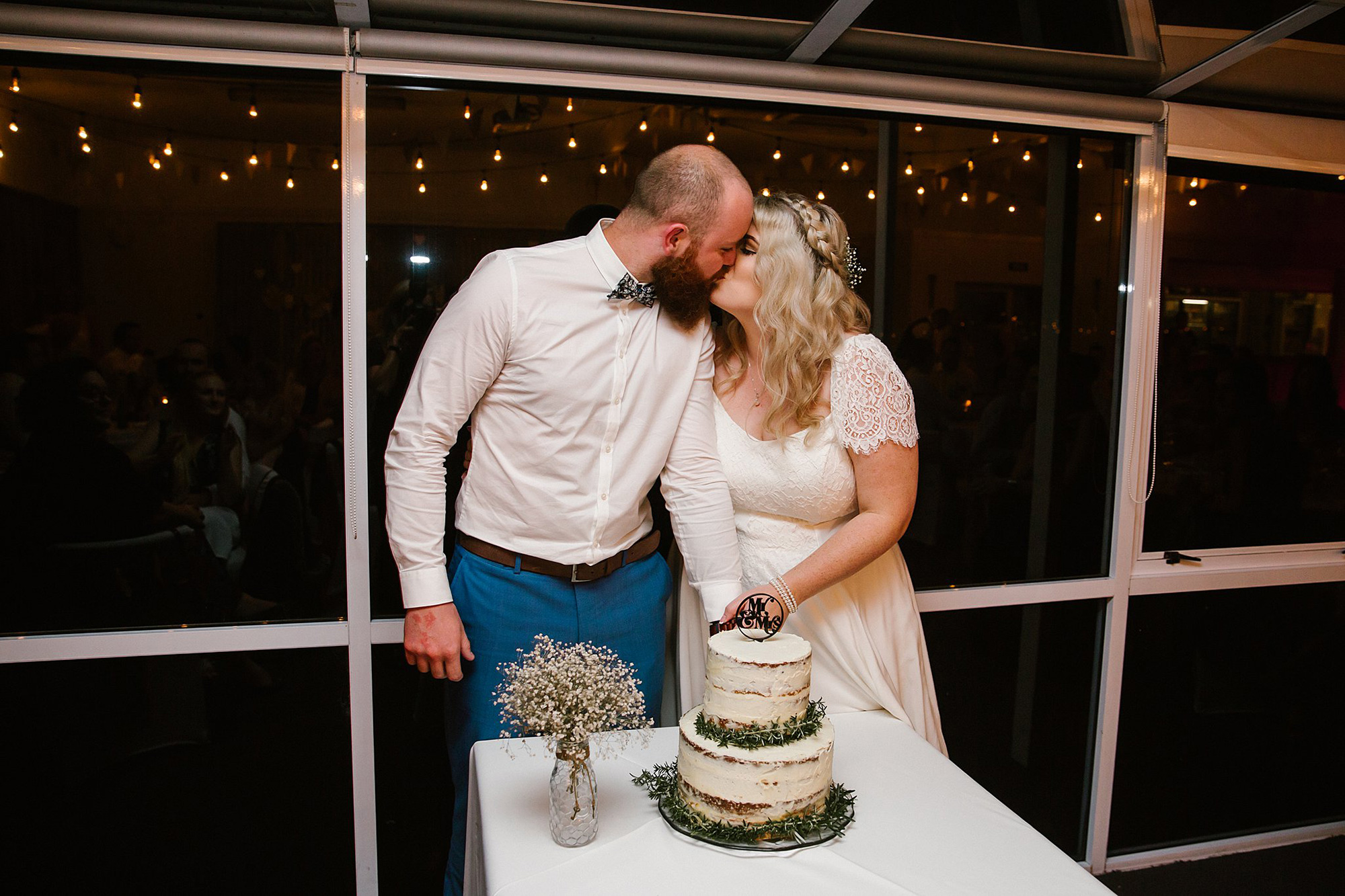 The bride and groom's mothers pitched in to help create desserts for their 75 guests. "We had a dessert table where my amazing mum made our wedding cakes. My mother-in-law also made an assortment of chocolate truffles," says the bride.