Isabel and Robert chose one of the world's most beautiful locations to exchange vows: Ravello, on Italy's Amalfi Coast.
"It was an intimate affair, both adventurous and memorable," explains 31-year-old Isabel of her romantic garden wedding to Robert, 37 on June 5, 2018. "A holiday to celebrate our love with some of our close family and friends."
The ceremony took place in old church ruins "in a town where everything is transported by donkeys," smiles the bride. "The food was amazing – local and traditional – and since it was a small group, we were all able to give speeches and exchange stories."
The bride's 8-kilogram Steven Khalil gown presented some challenges. "It was not your average destination wedding gown," laughs Isabel. "Despite the weight, I walked all the way to the ceremony space … in the highest heels may I add!"
"On our wedding night Rob and I took a moment alone by the night sea," recalls the bride. "We cast some of our dreams in a message in a bottle sealed with wax."
Photos courtesy of Andrew Bayda.
"The holiday, the mix of family and friends walking around Ravello town, it felt like we were in a storybook," says Isabel.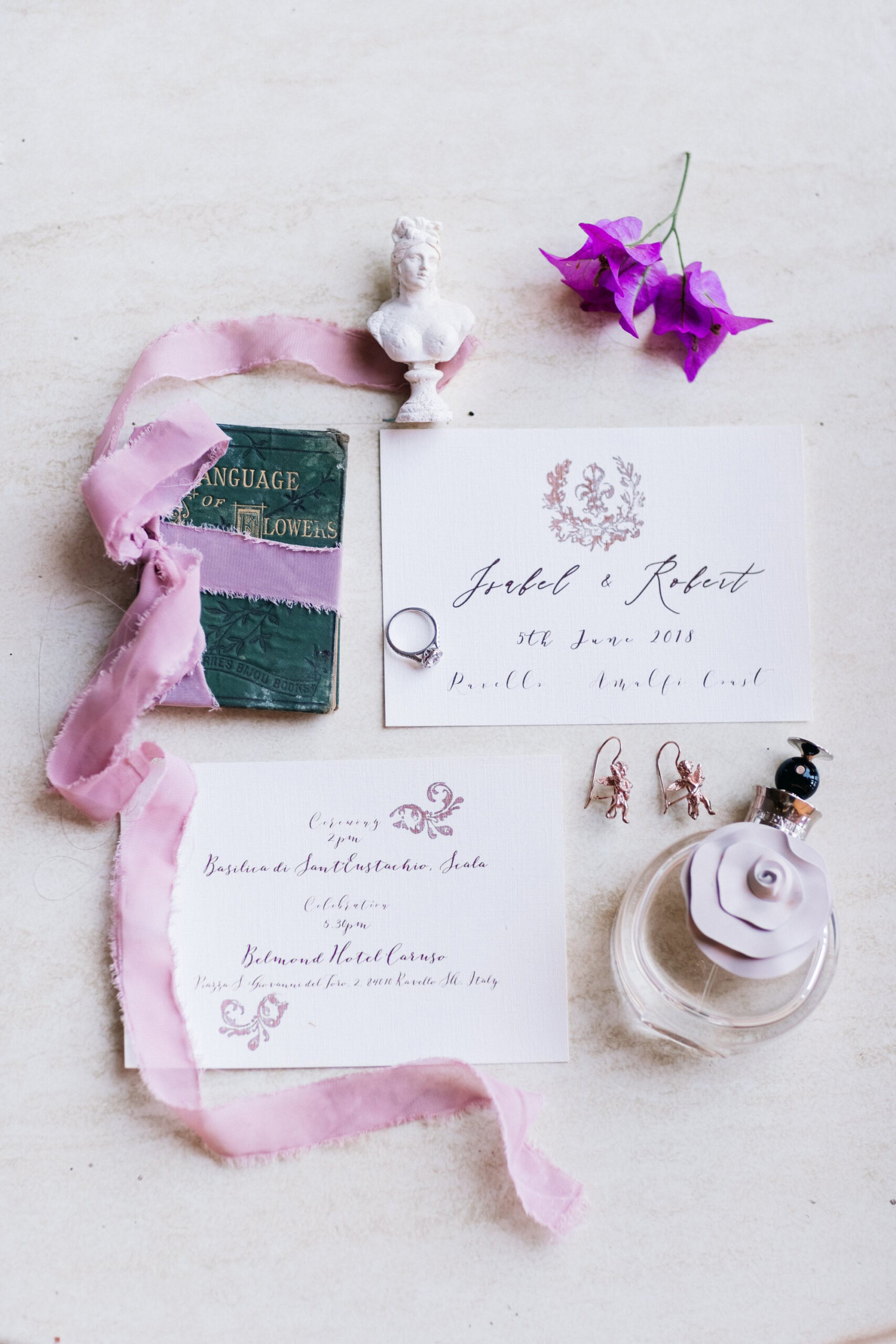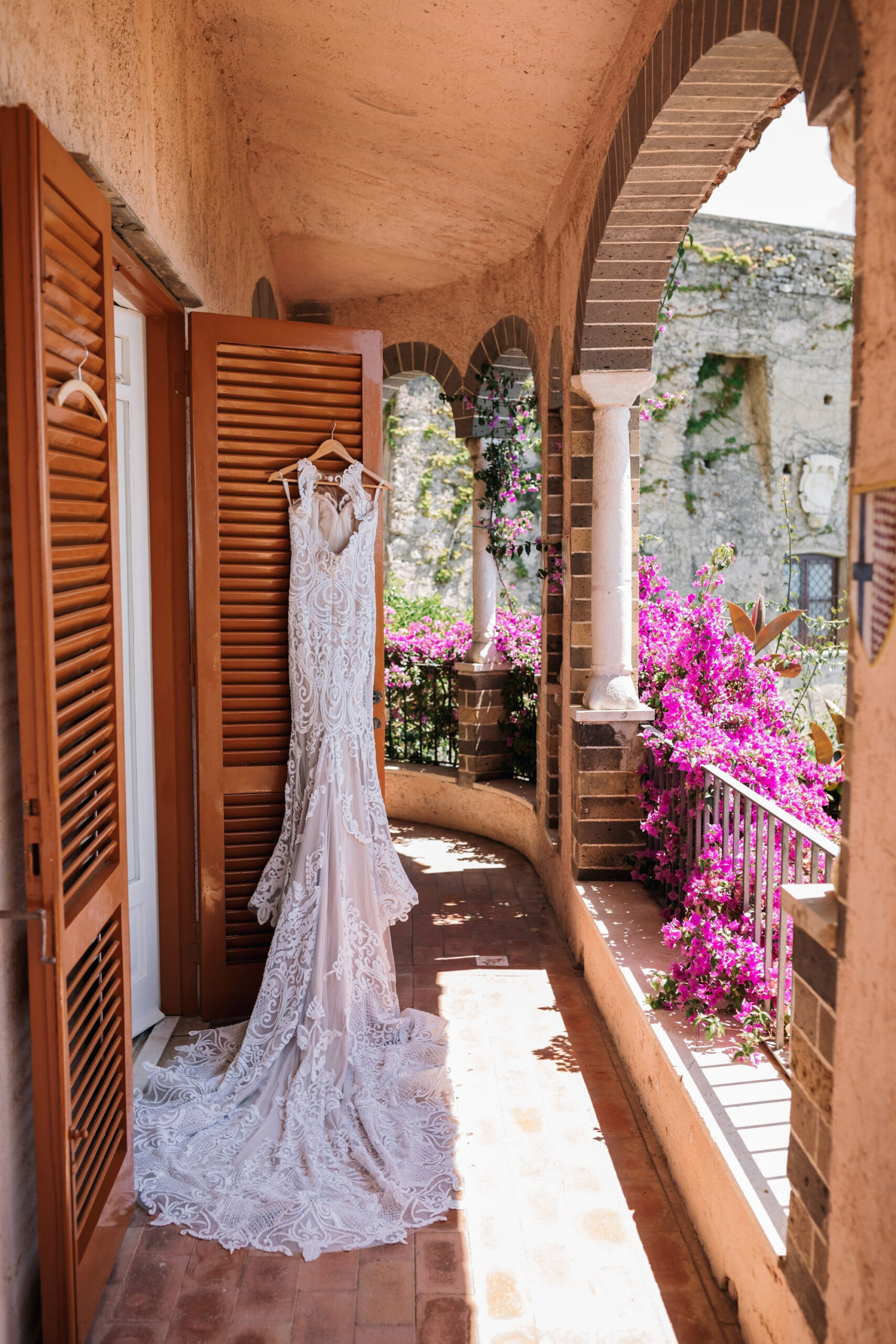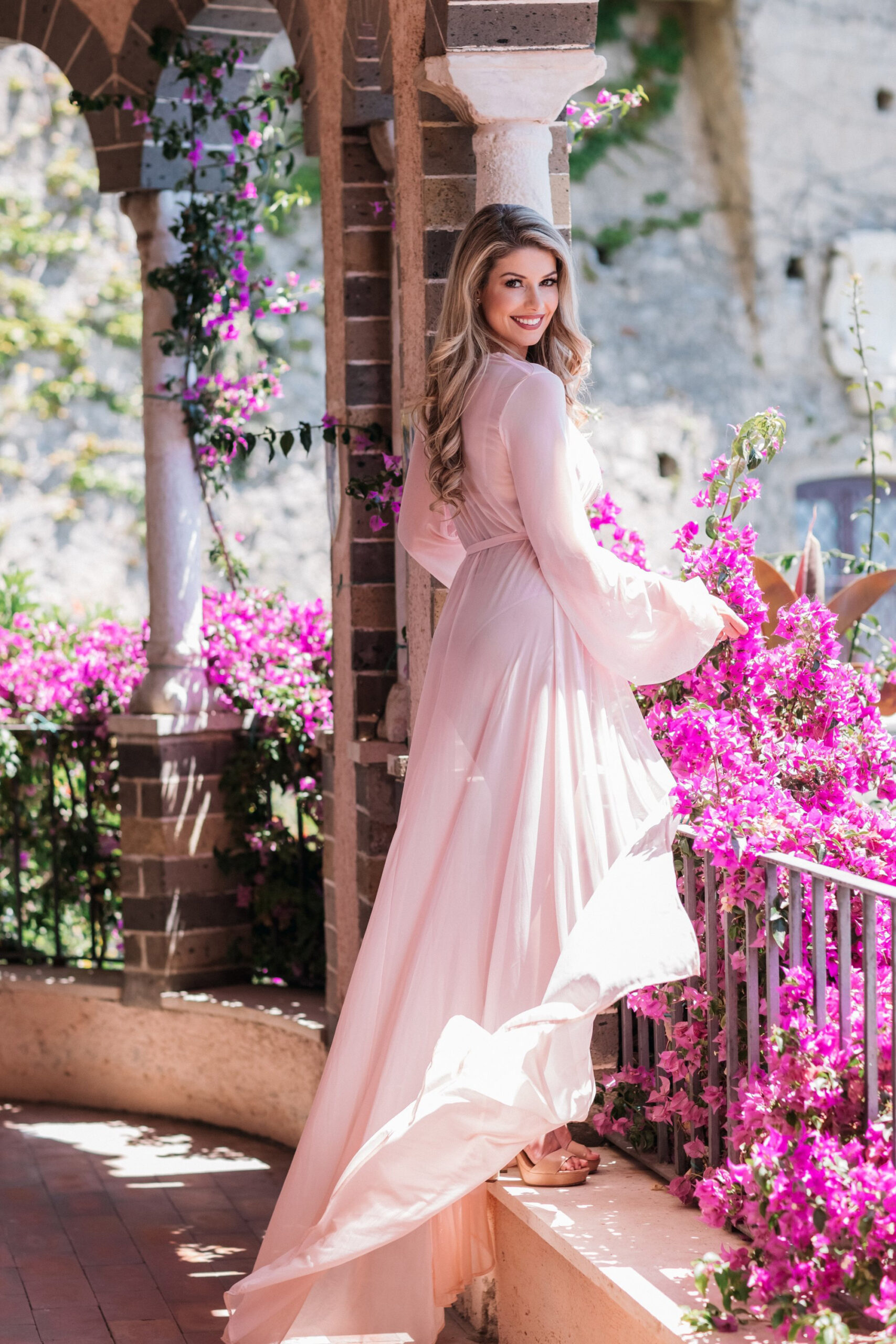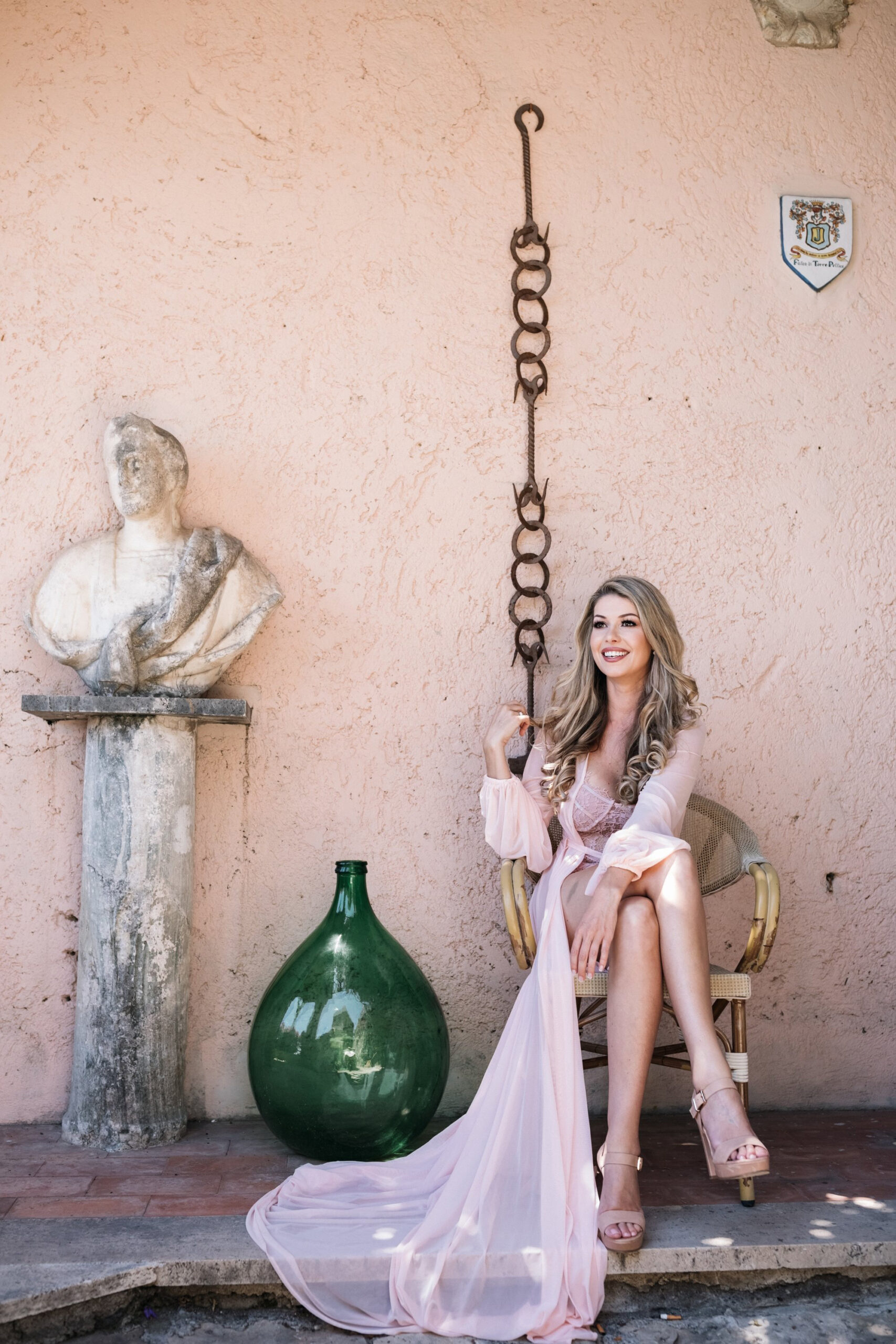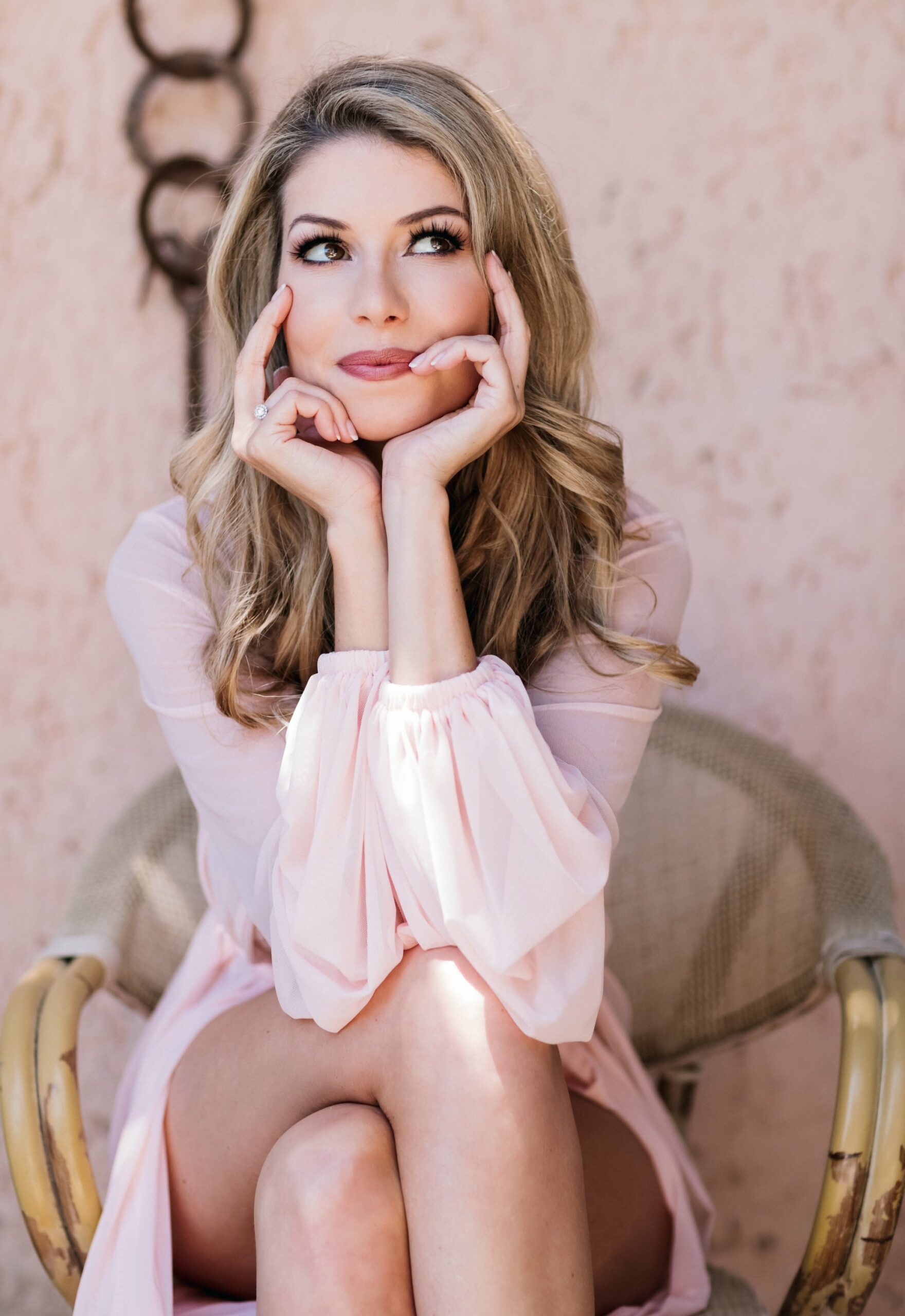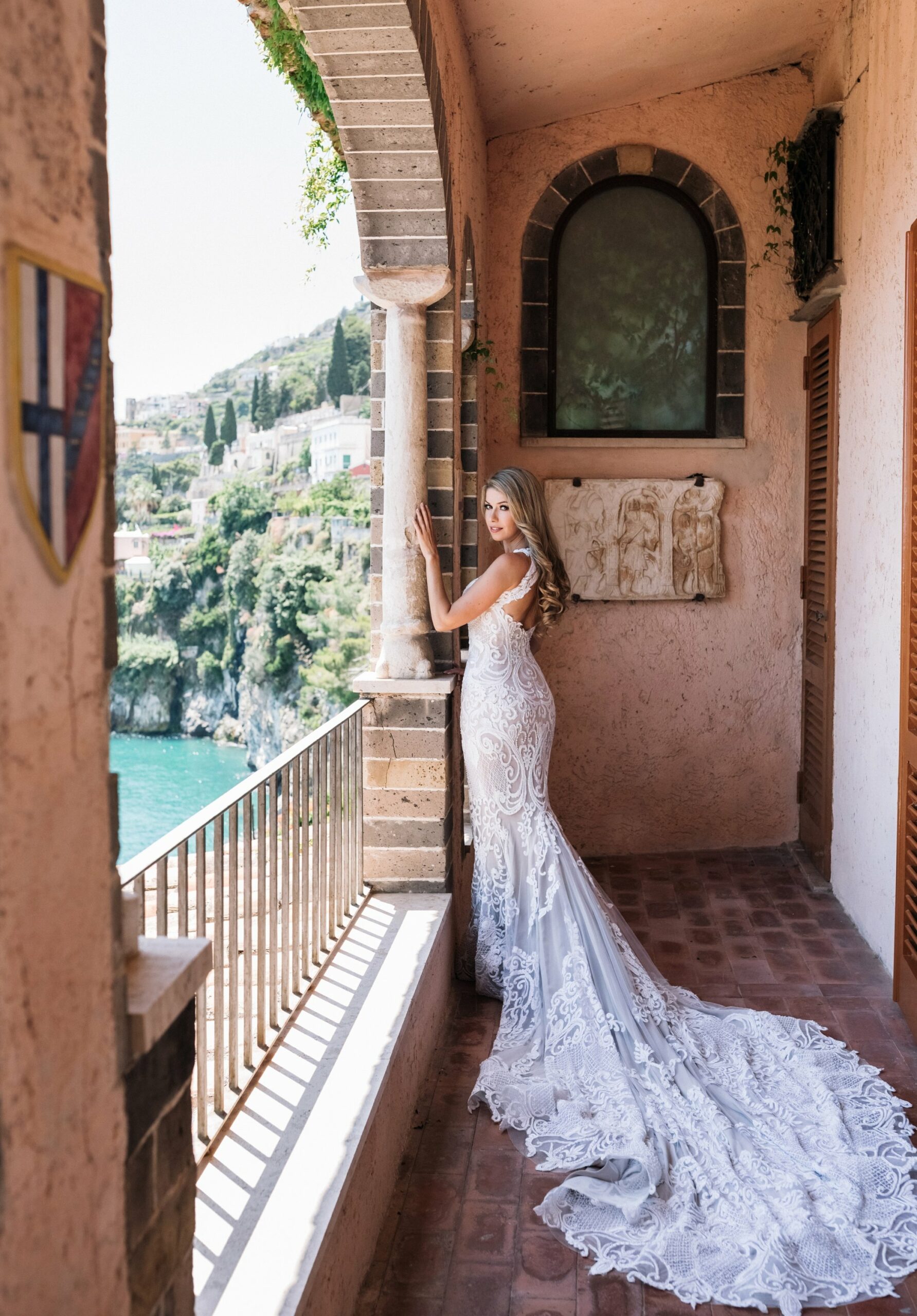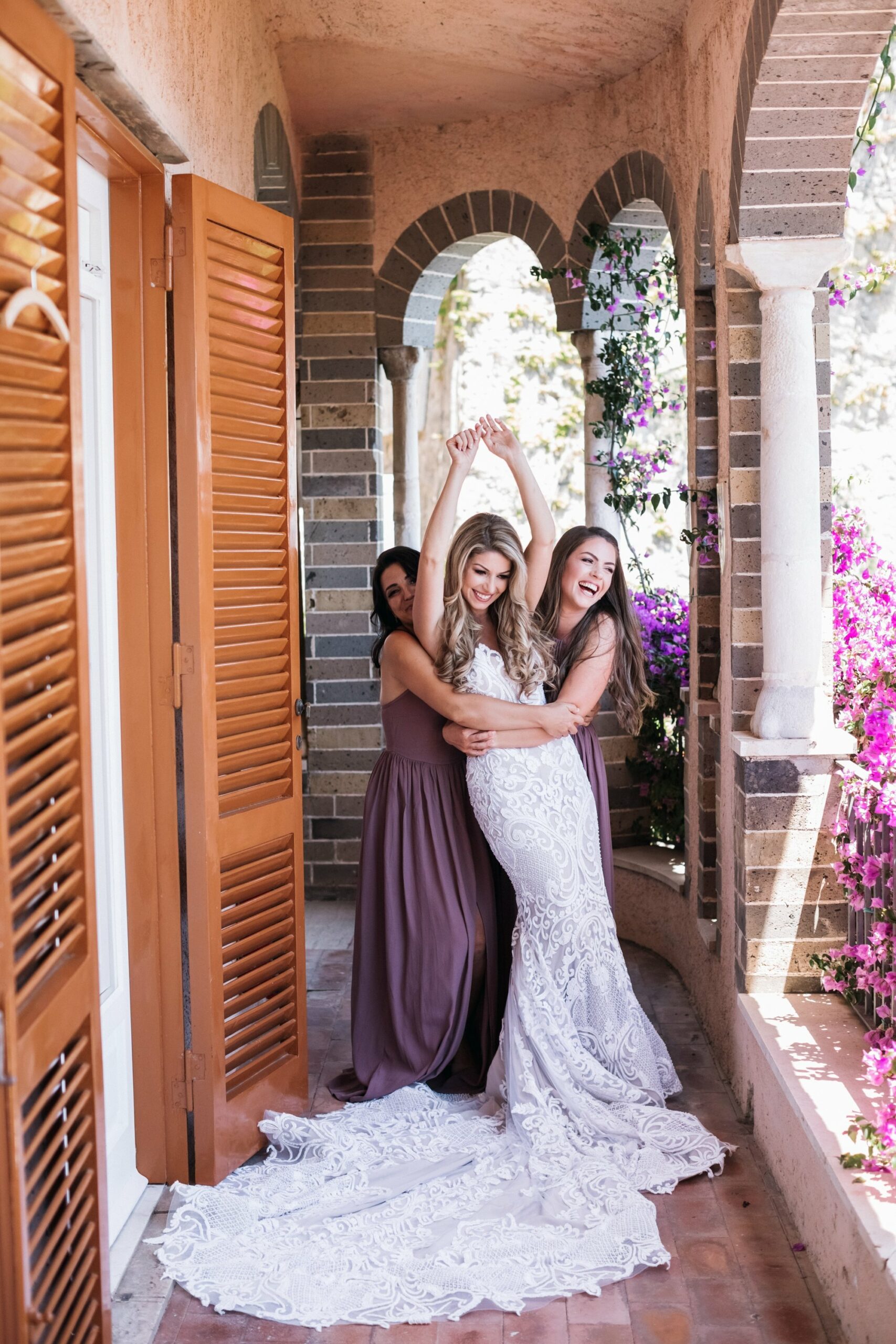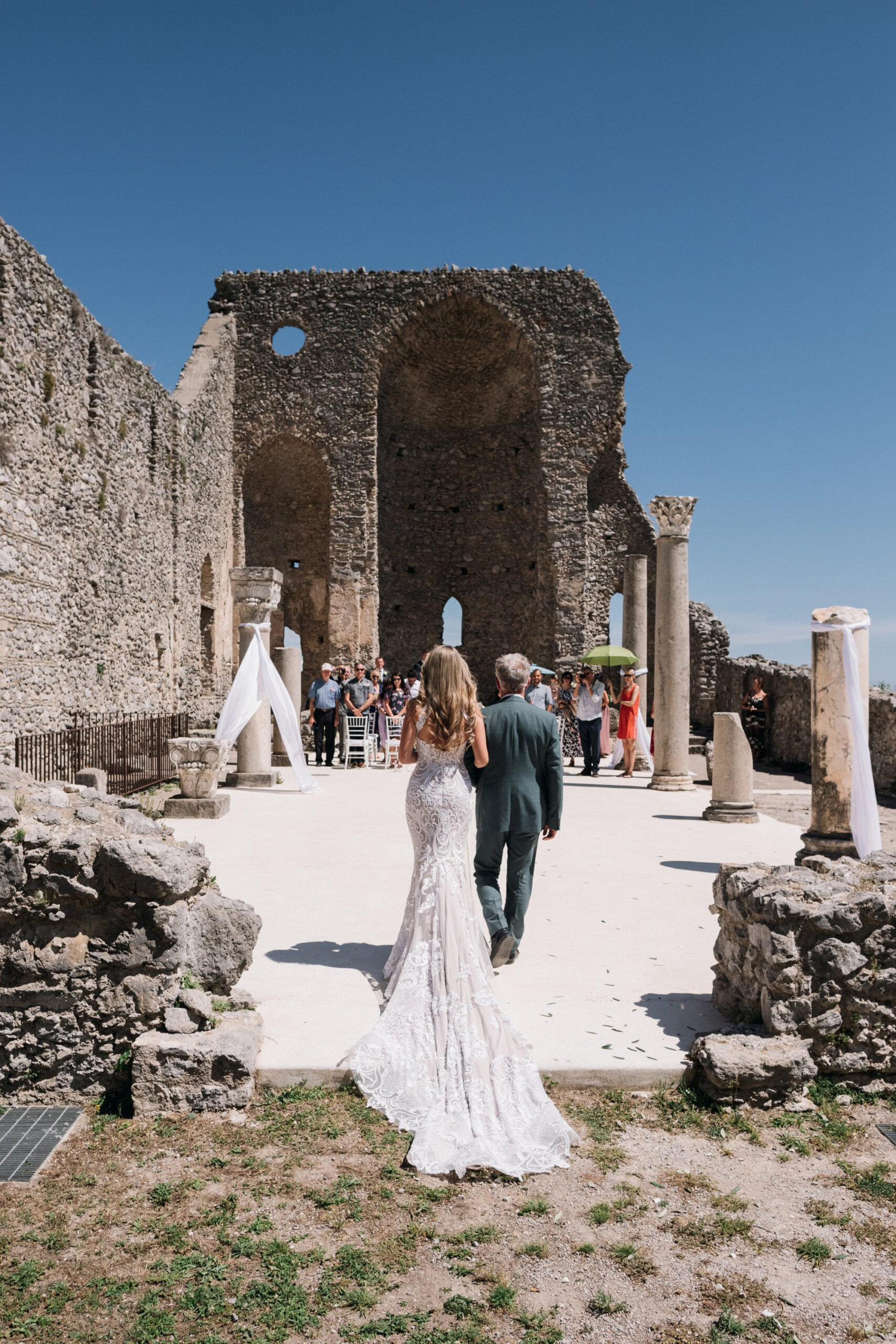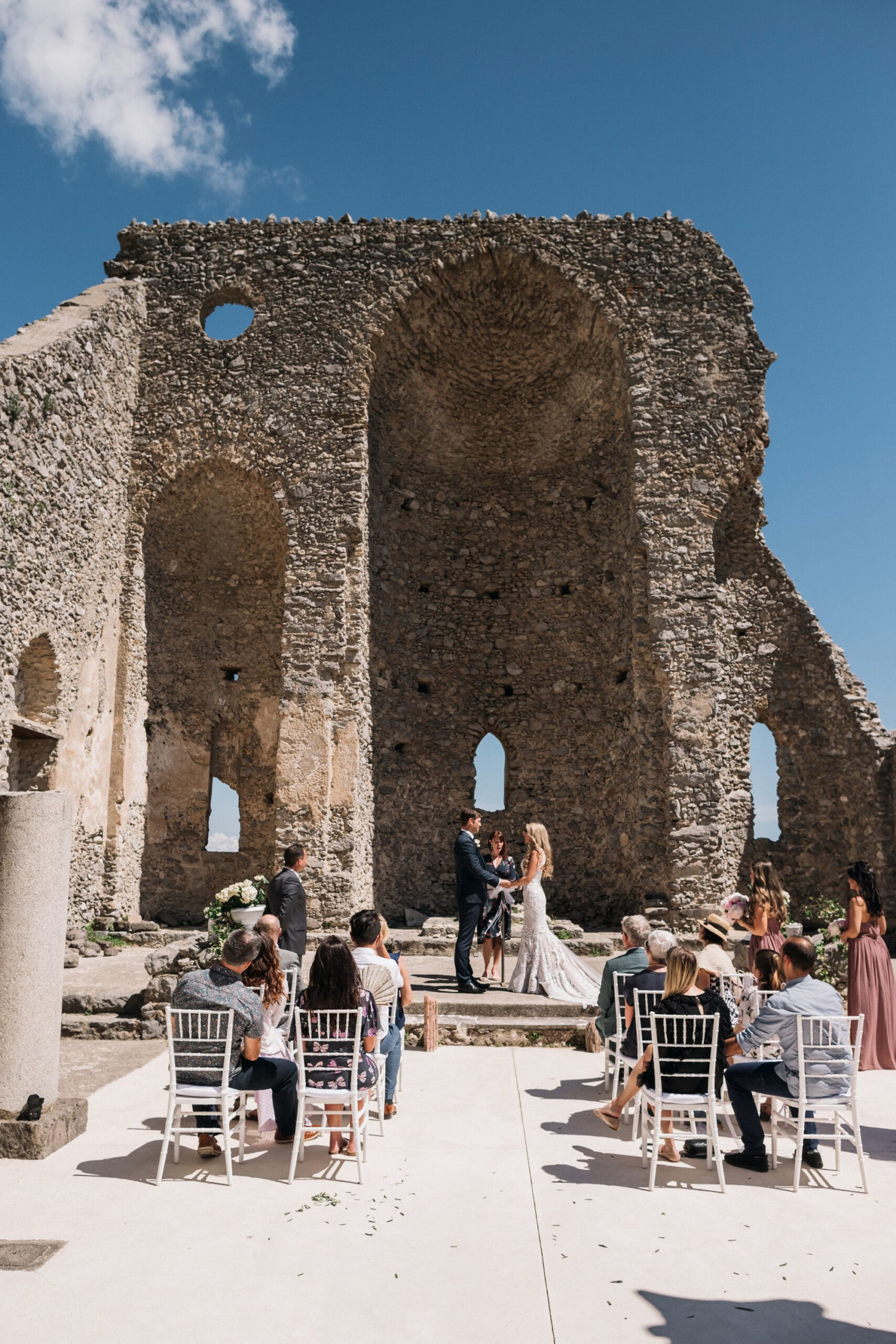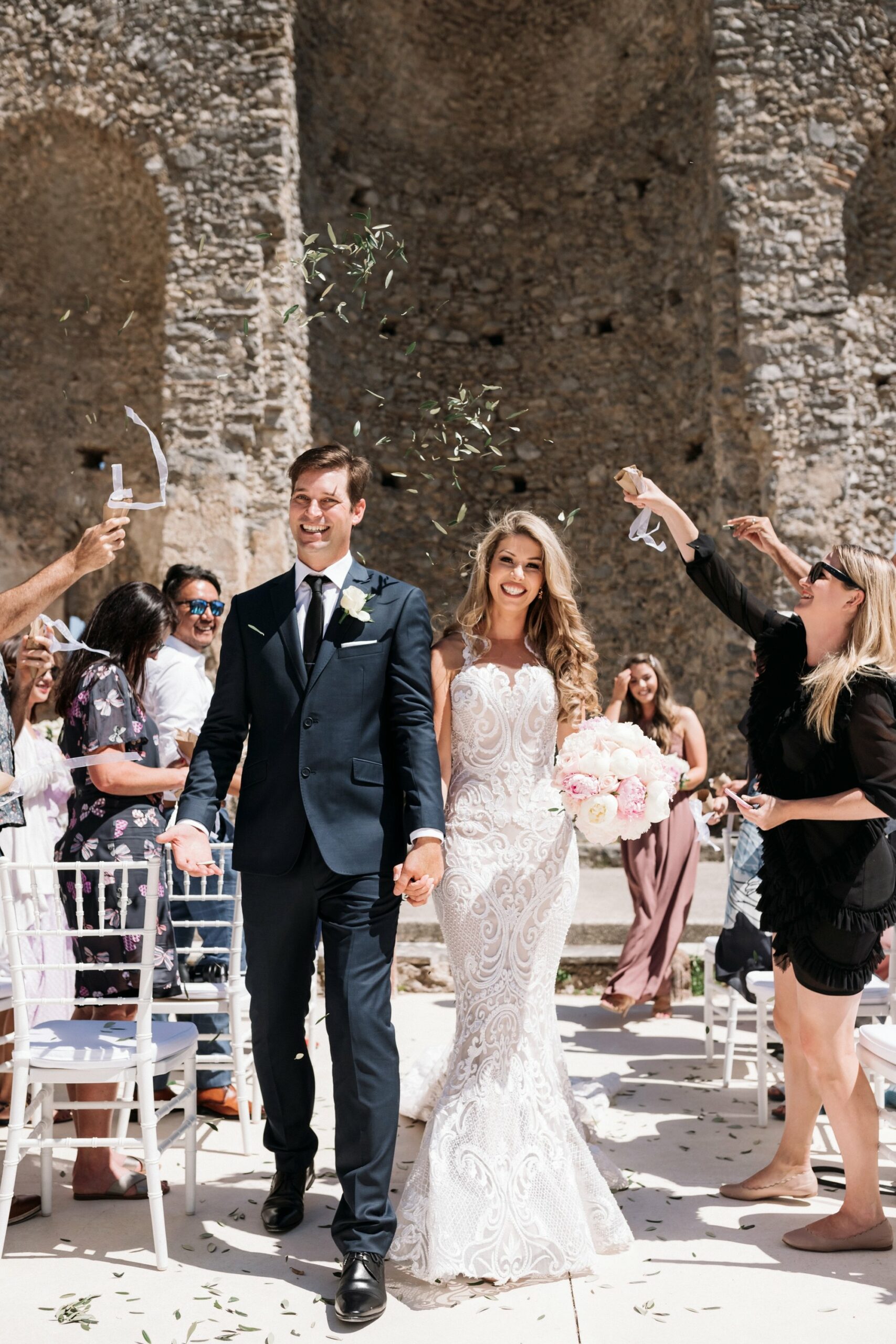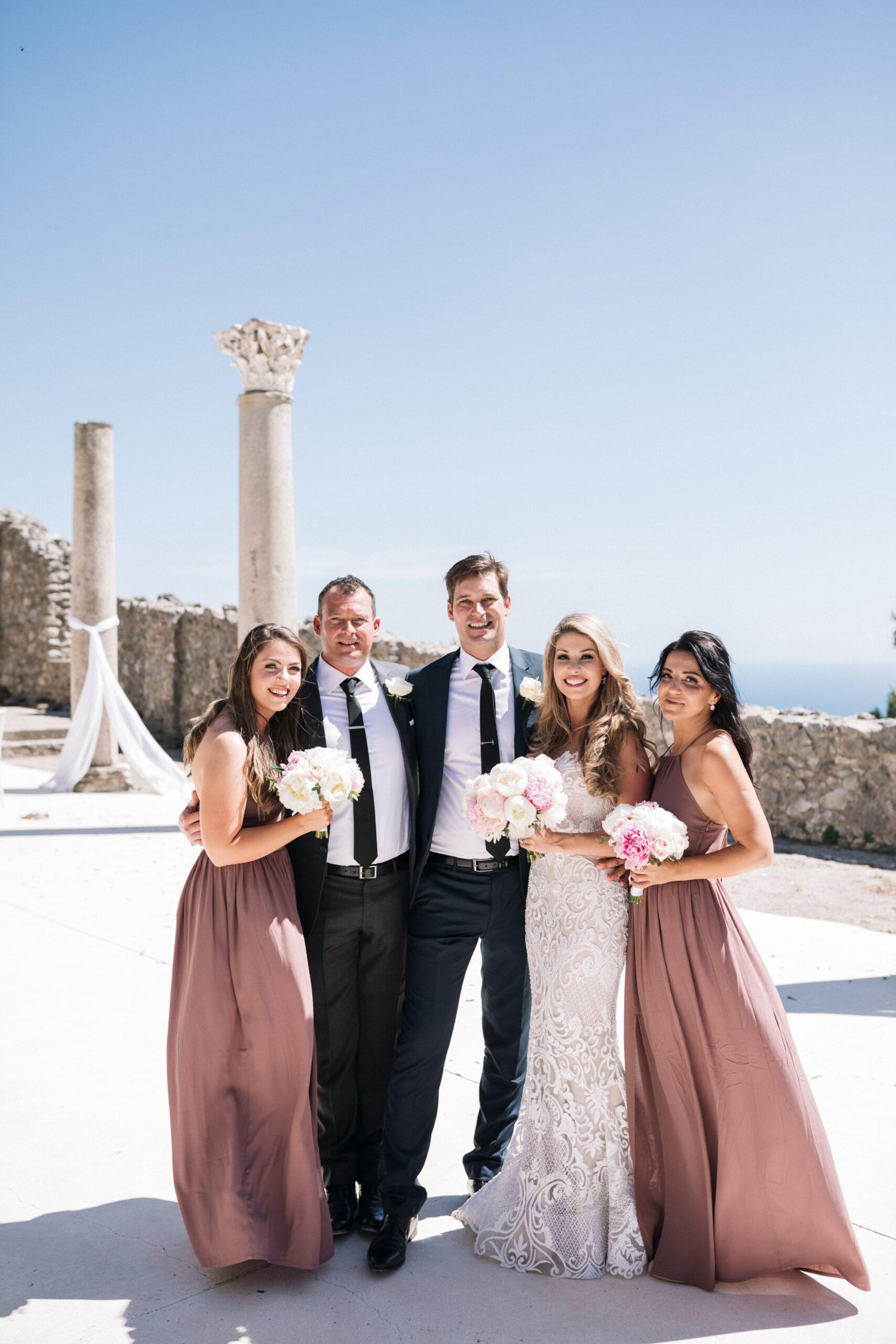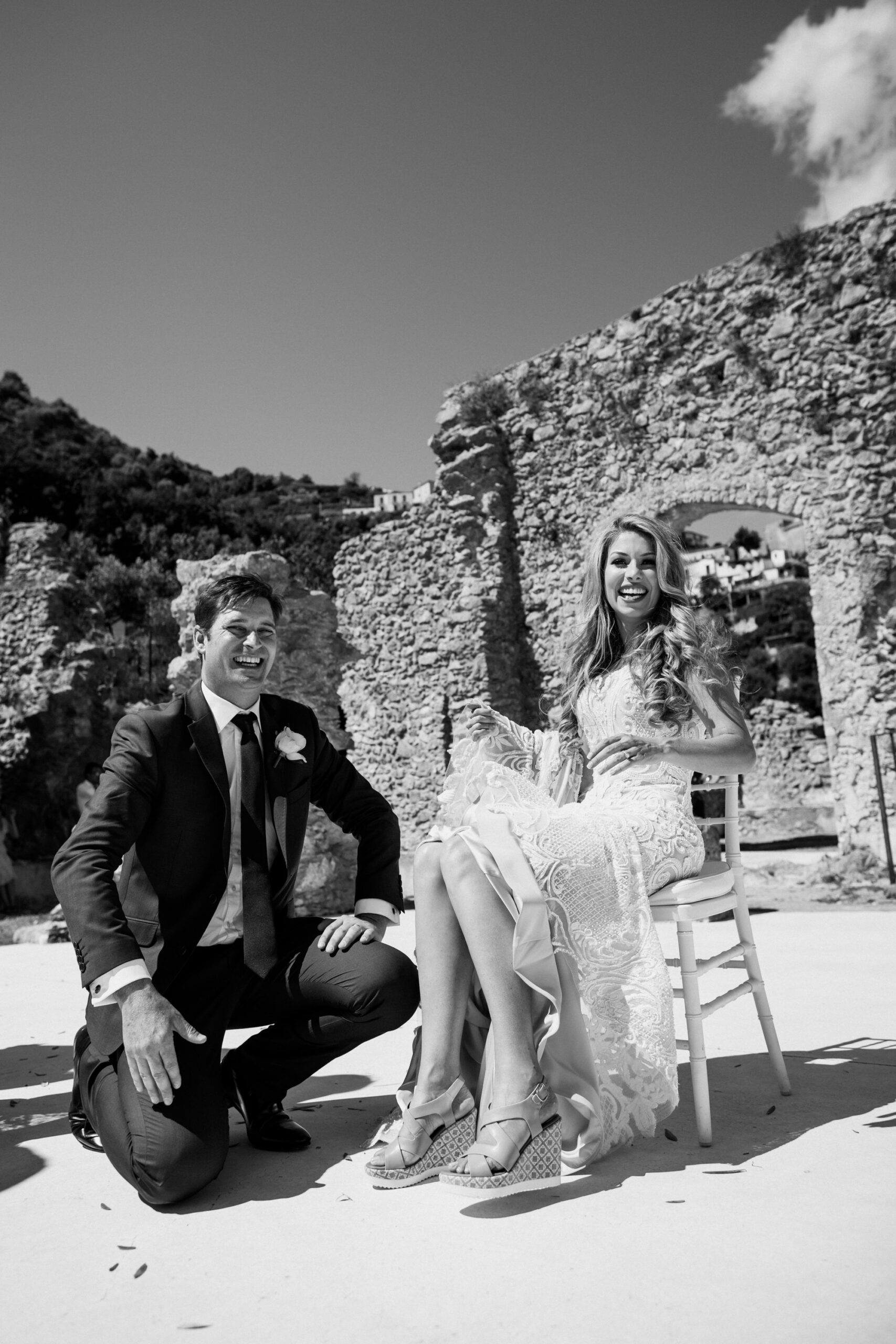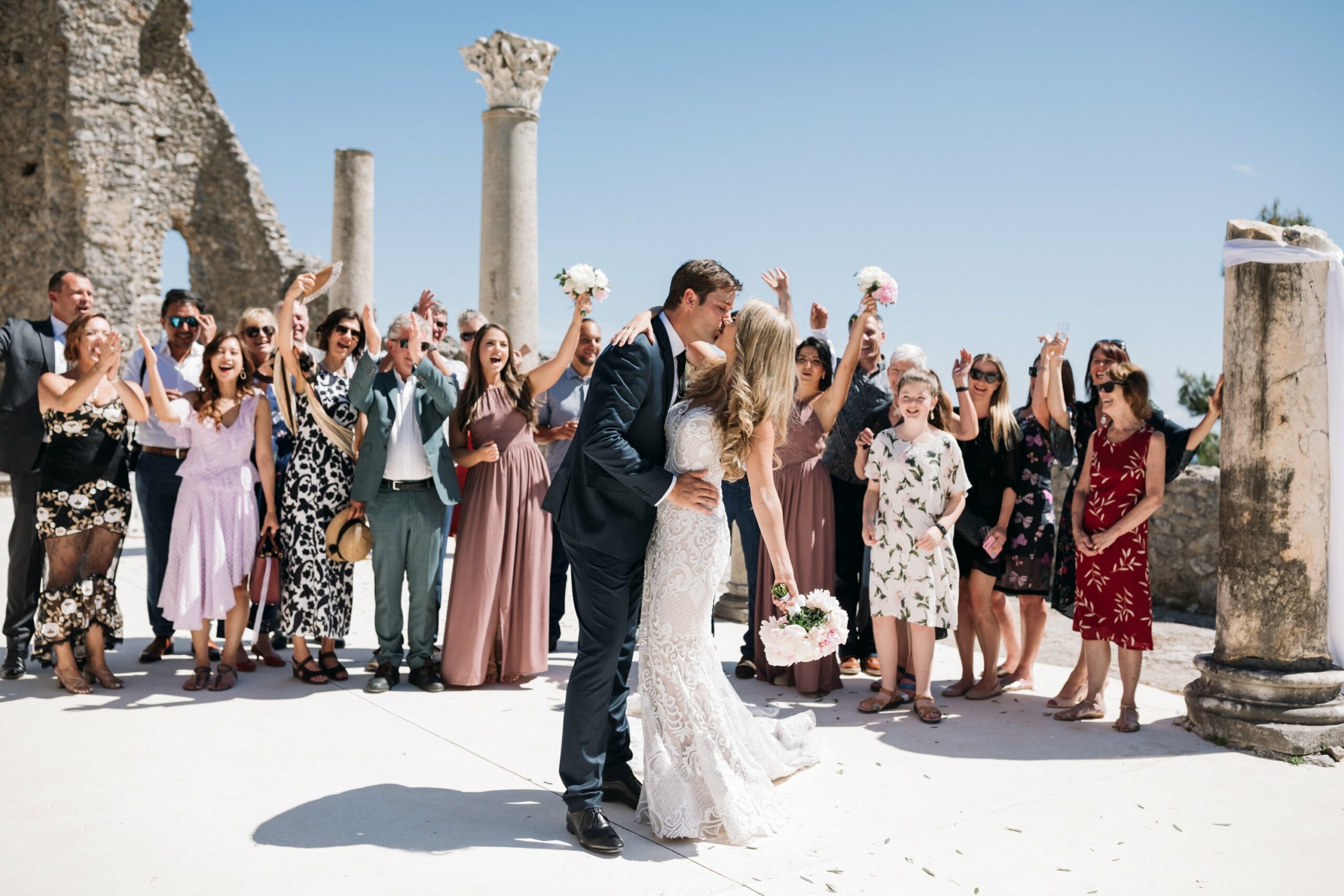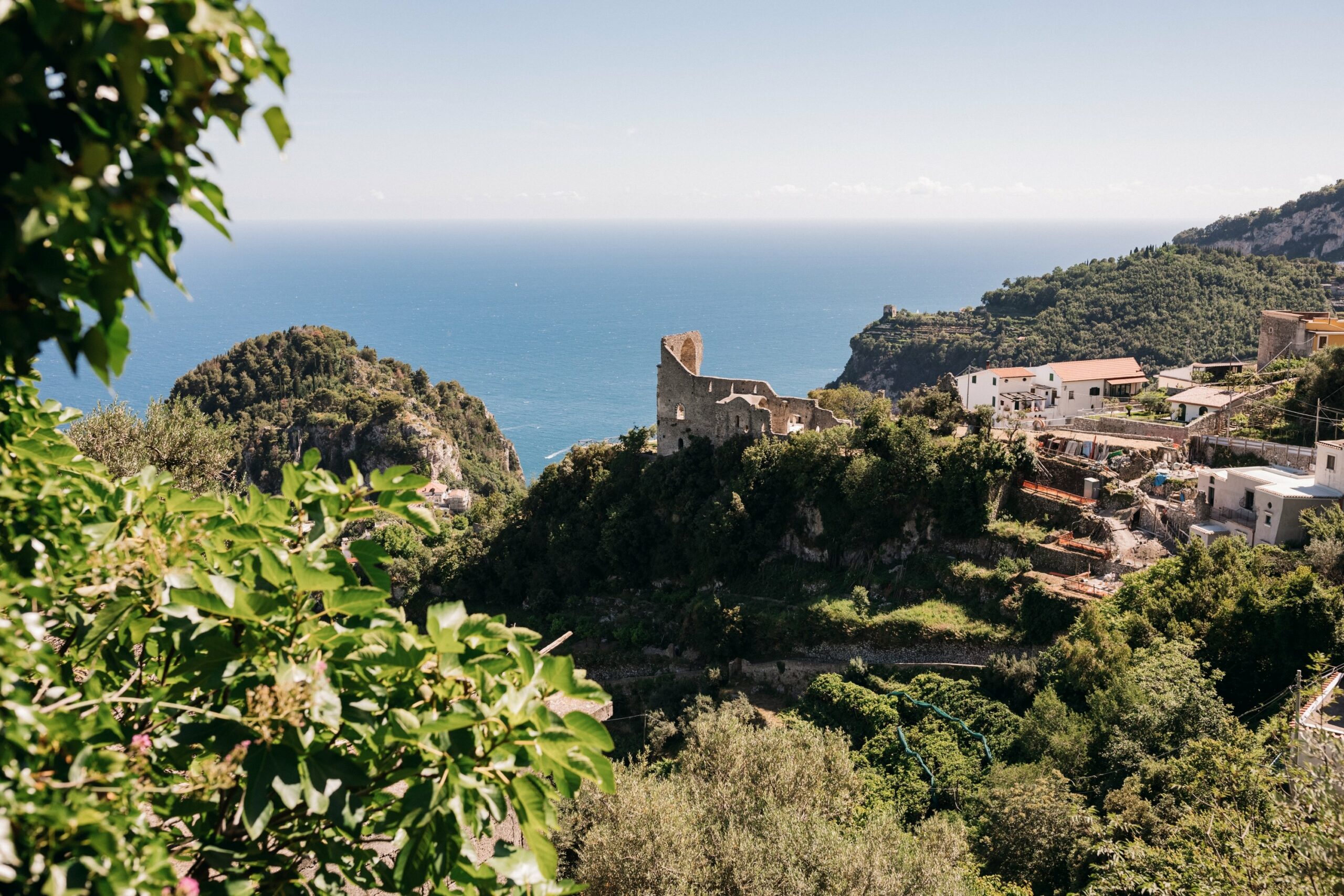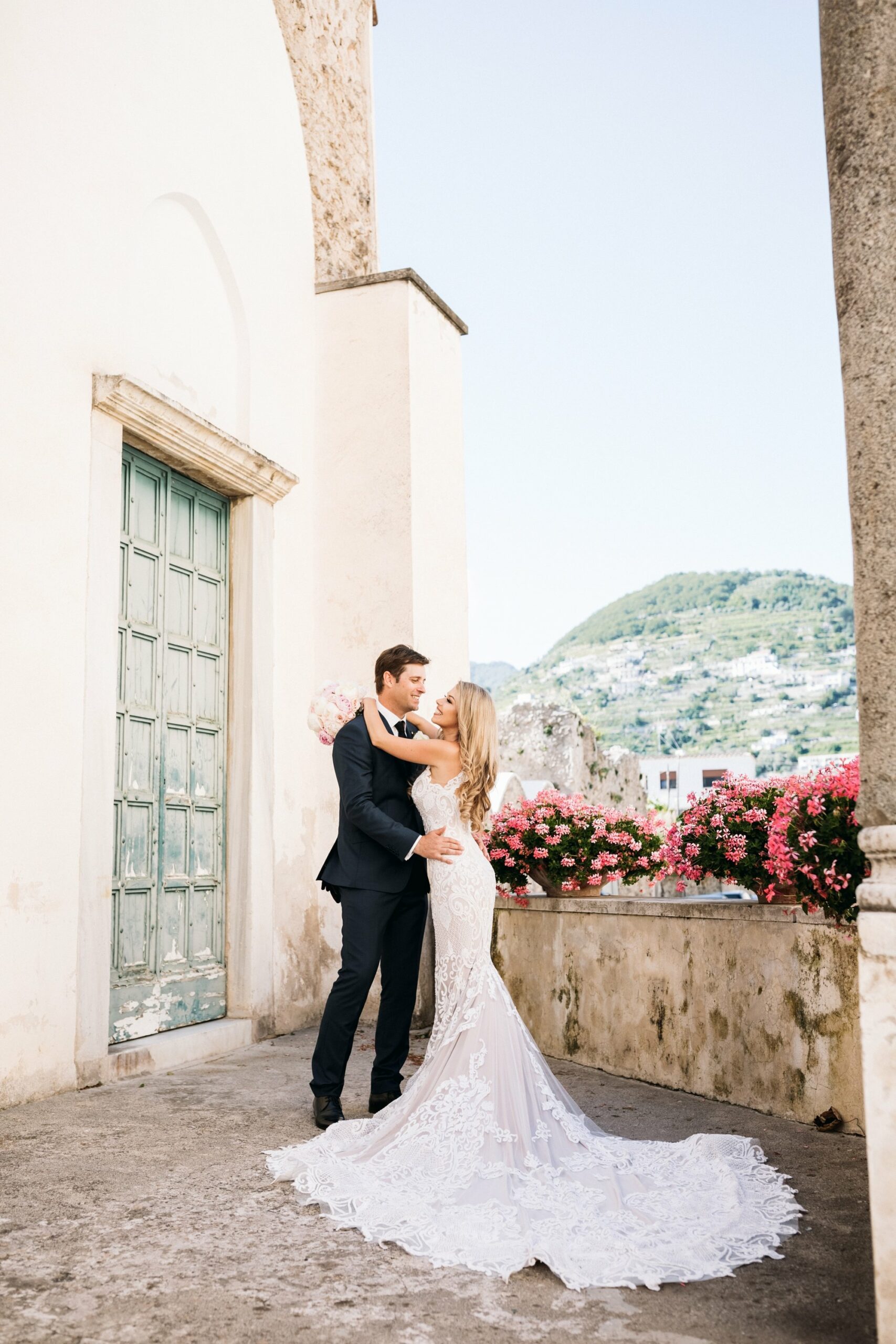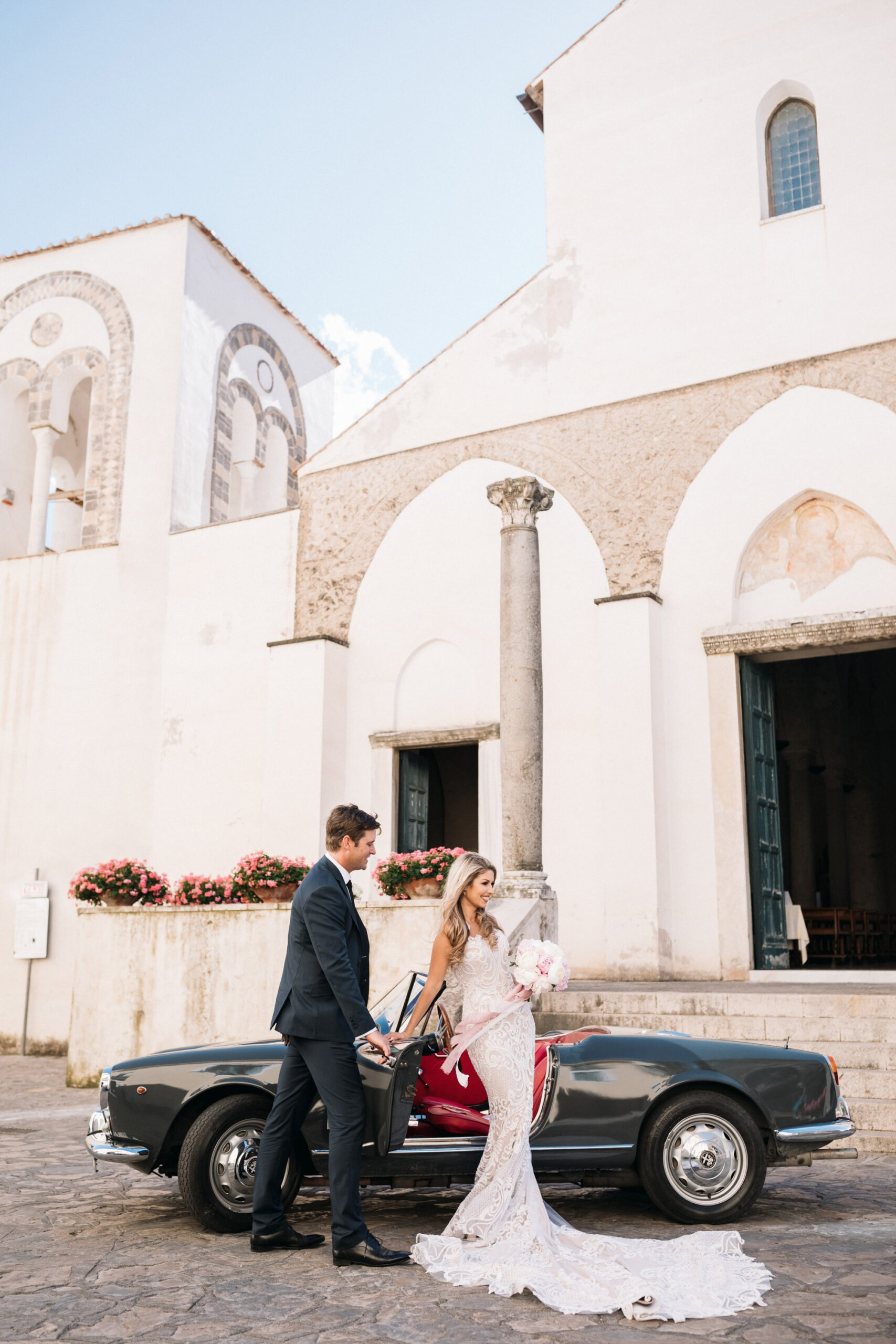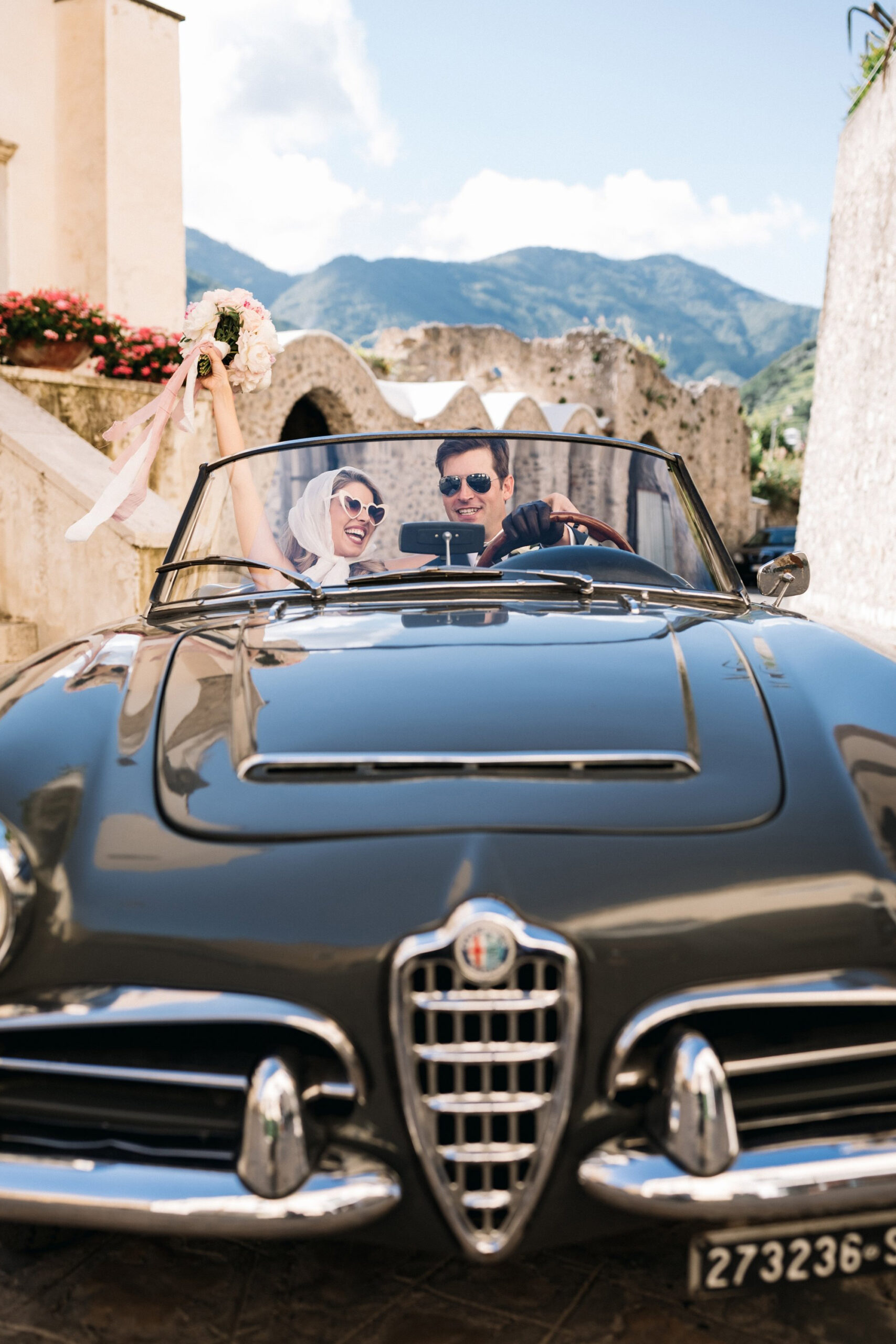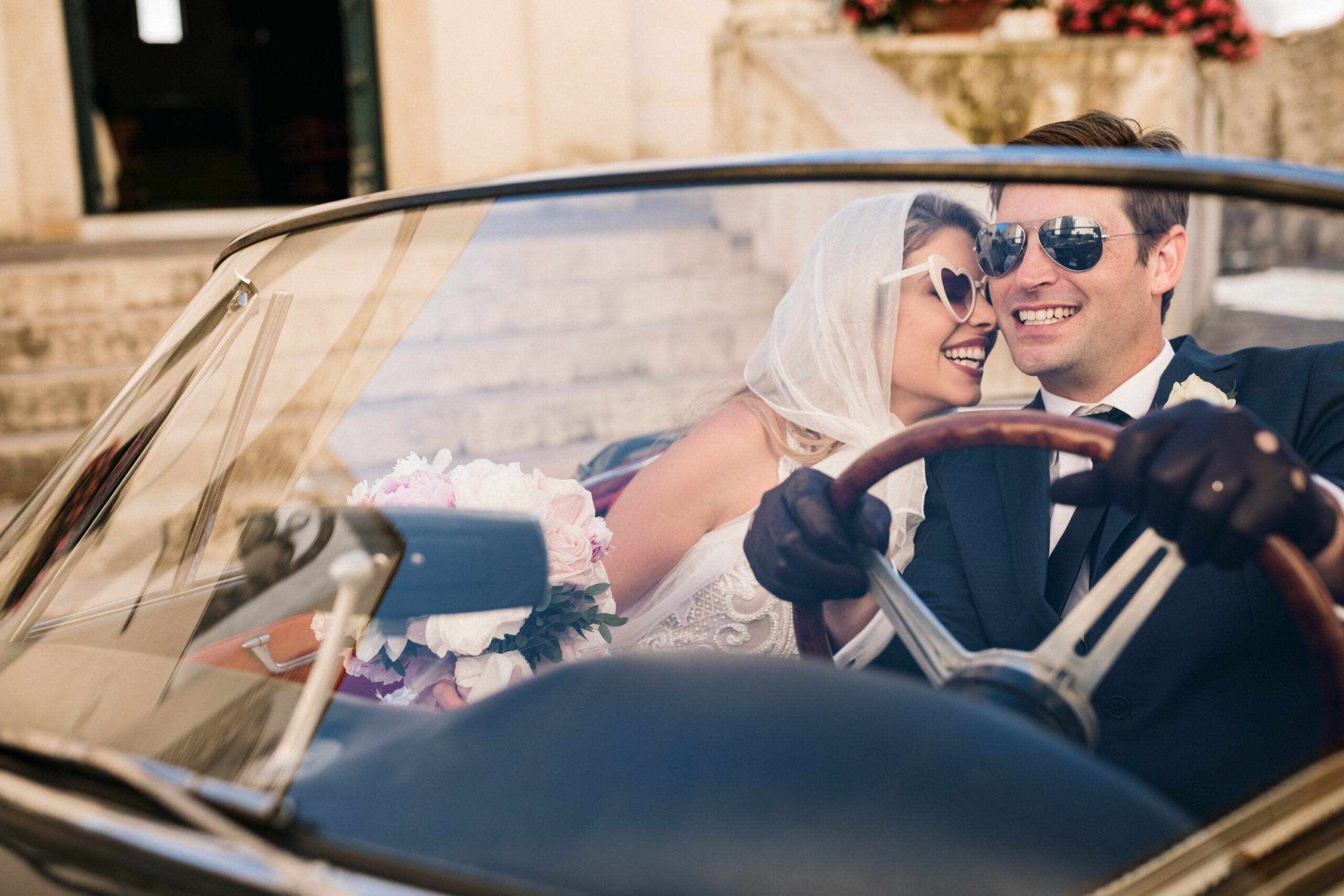 "We had to get an Italian car – an Alfa Romeo 1963. We had fun with this, dressing up with a headscarf and Italian driving gloves!" says Isabel.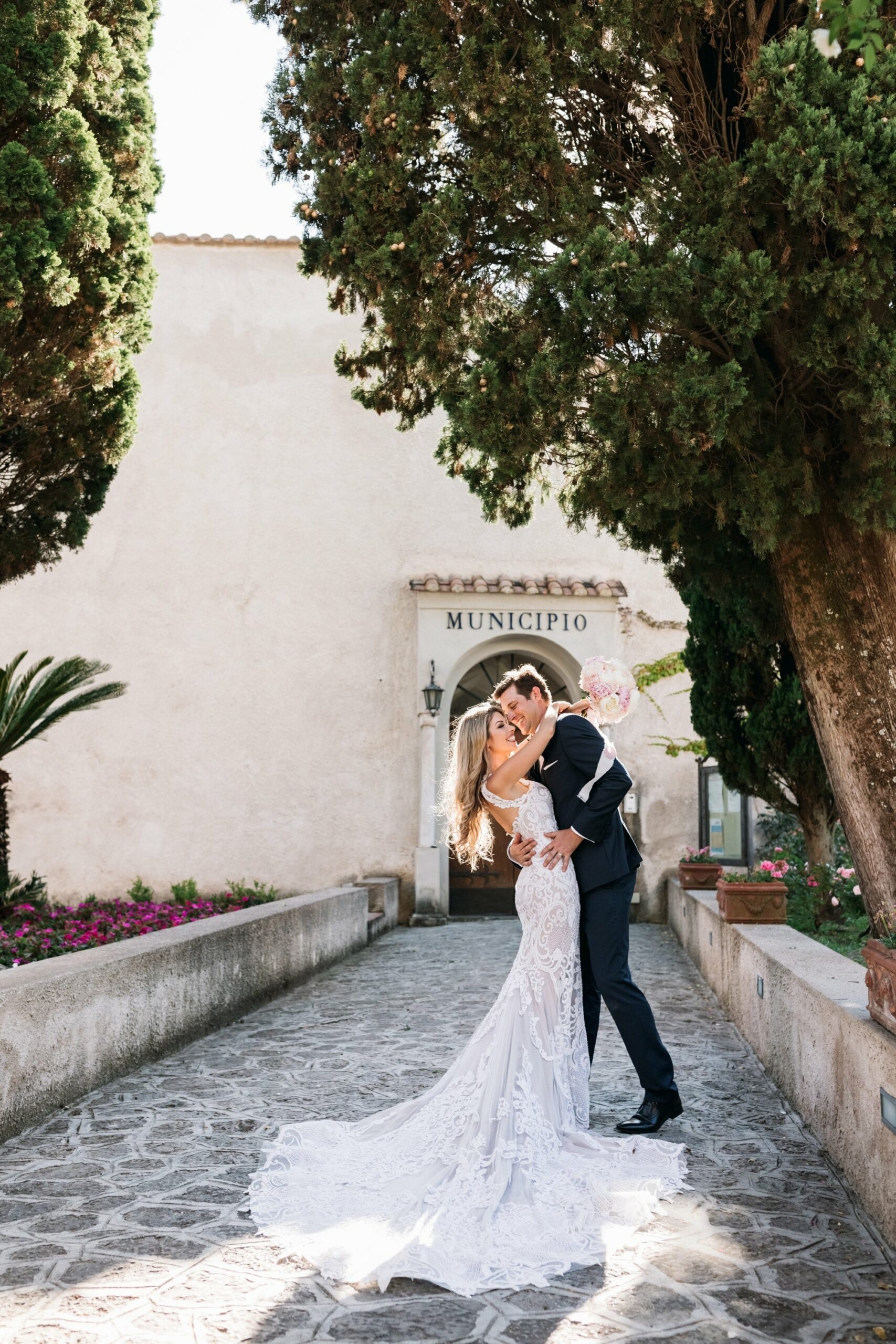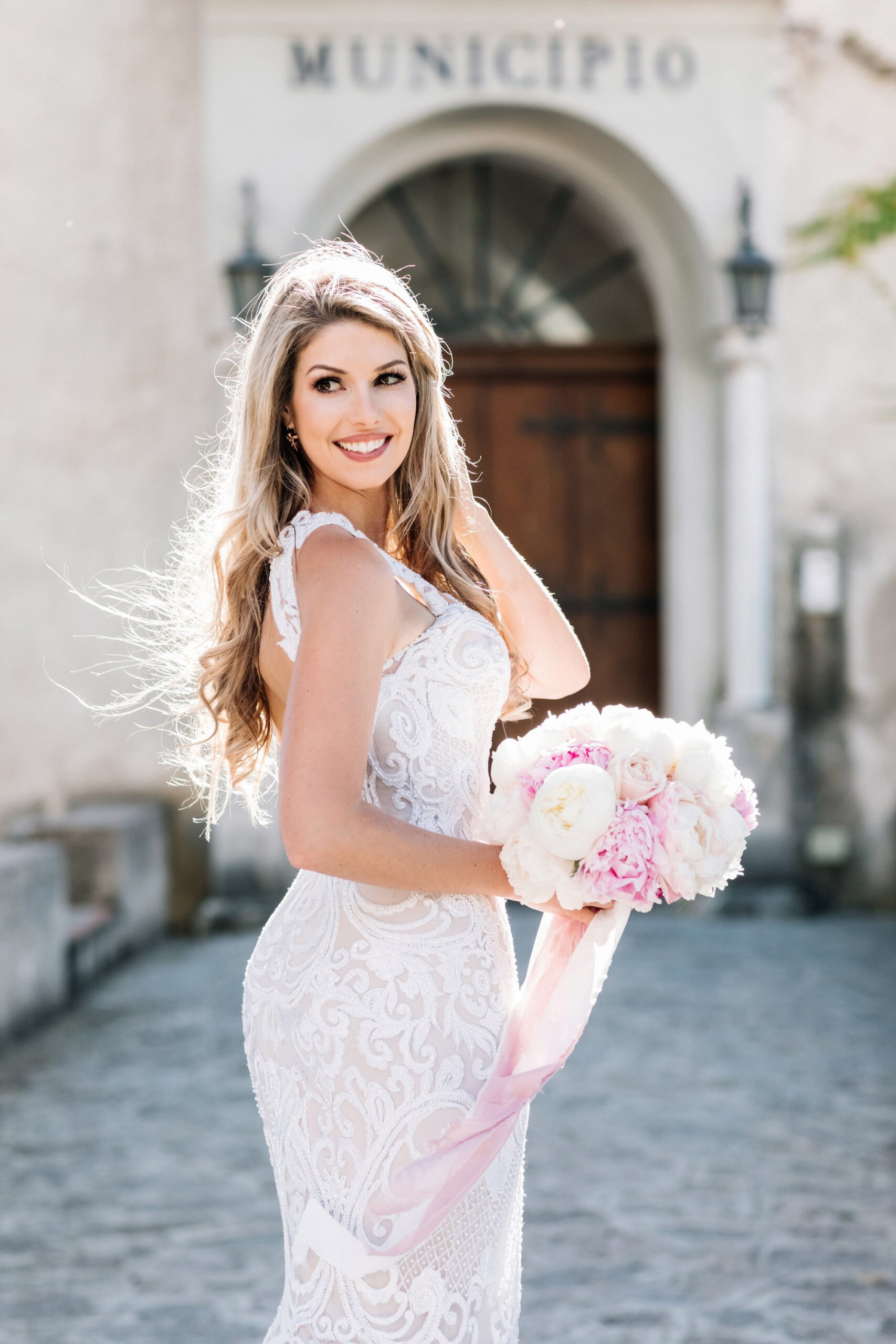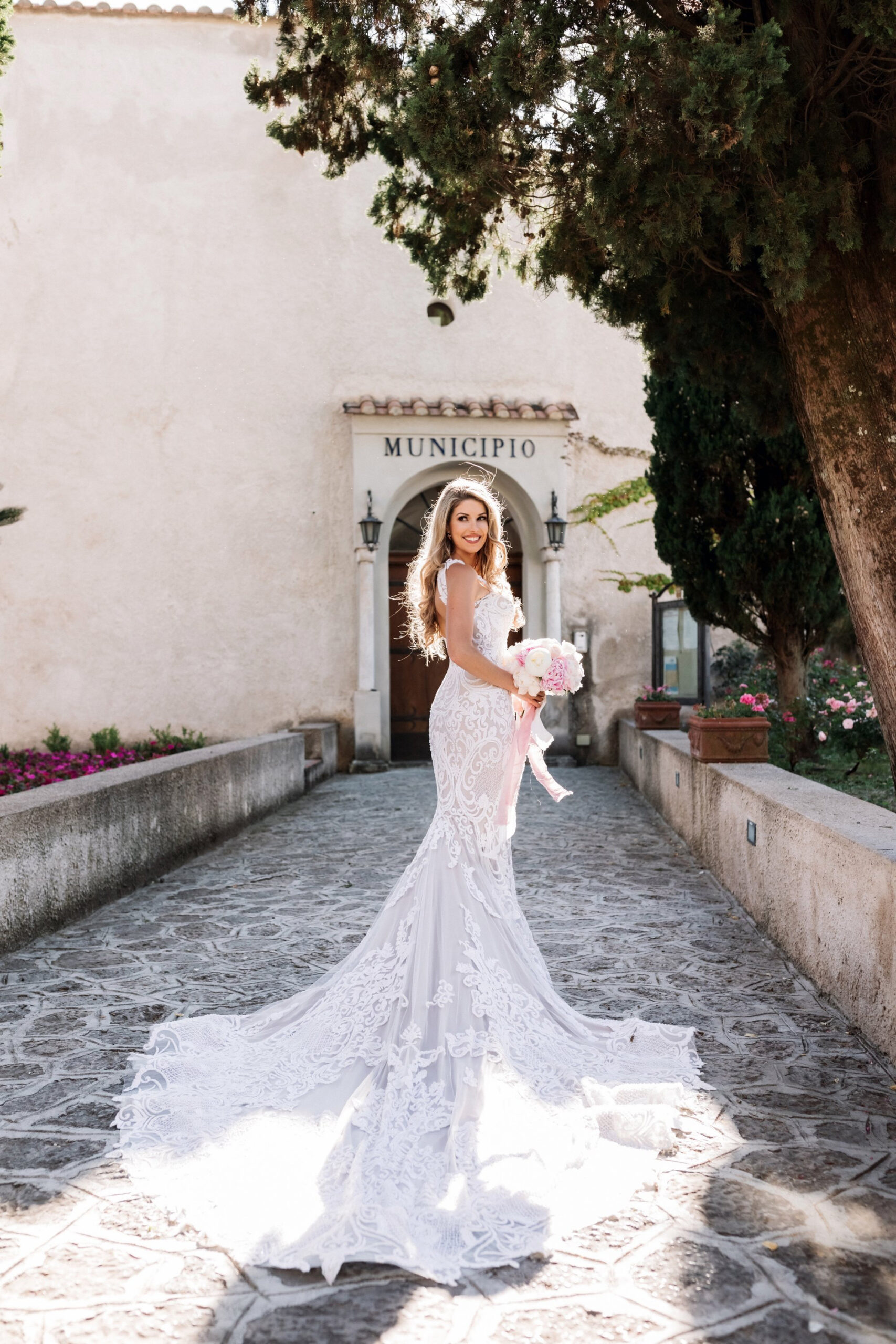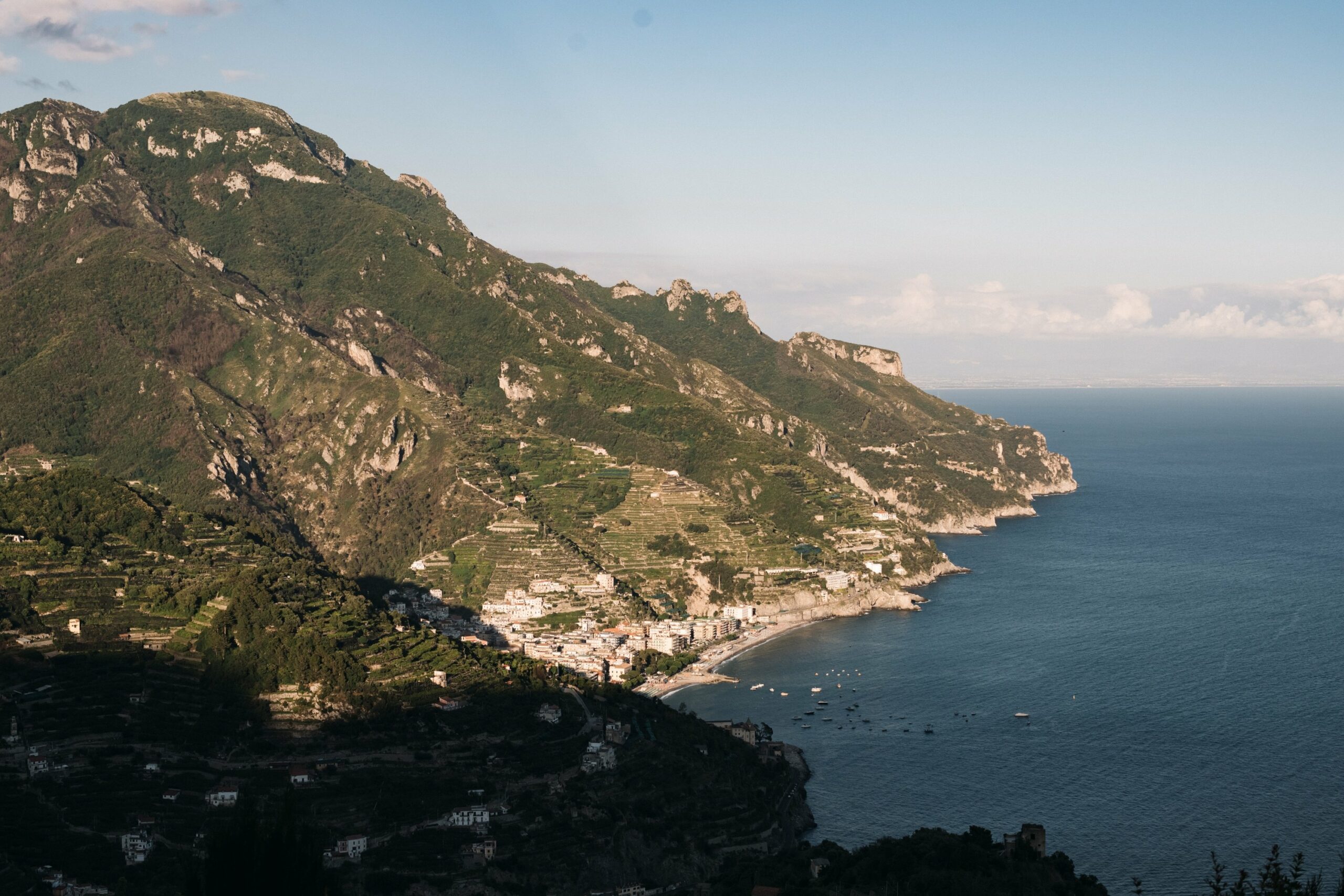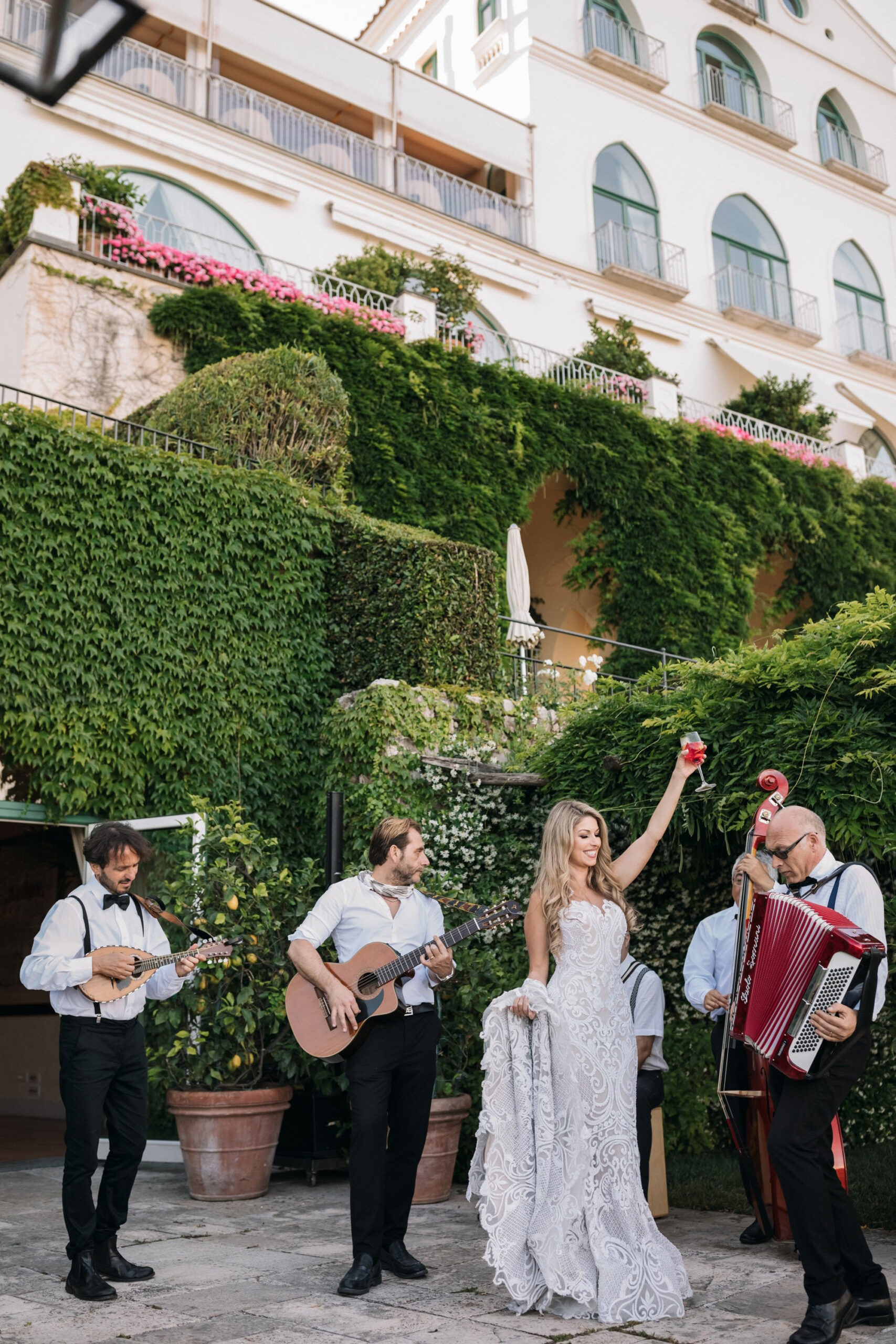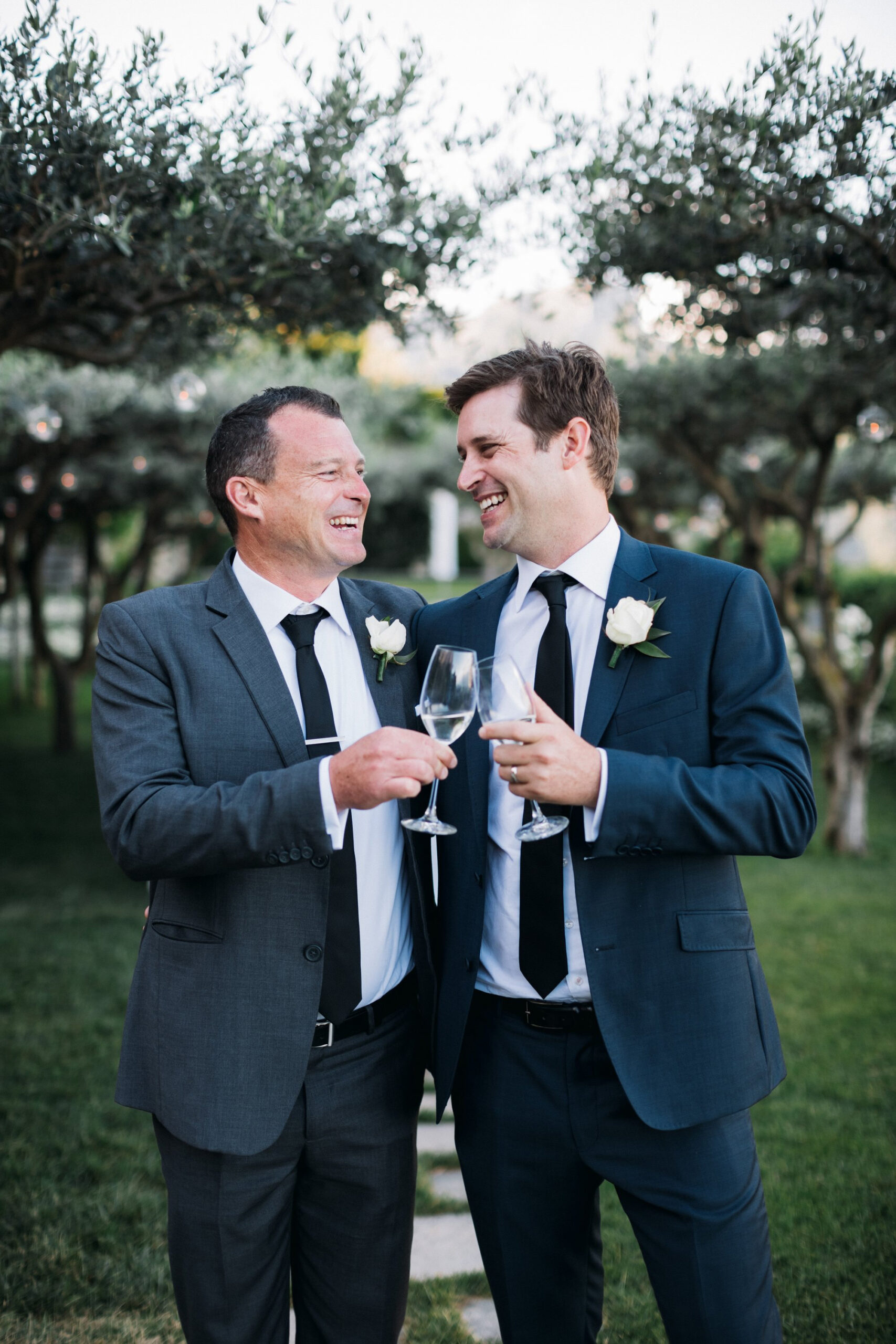 "Our reception was at the beautiful Hotel Belmond Caruso in a garden under olive trees, lit up with lanterns and overlooking the sea," explains the bride.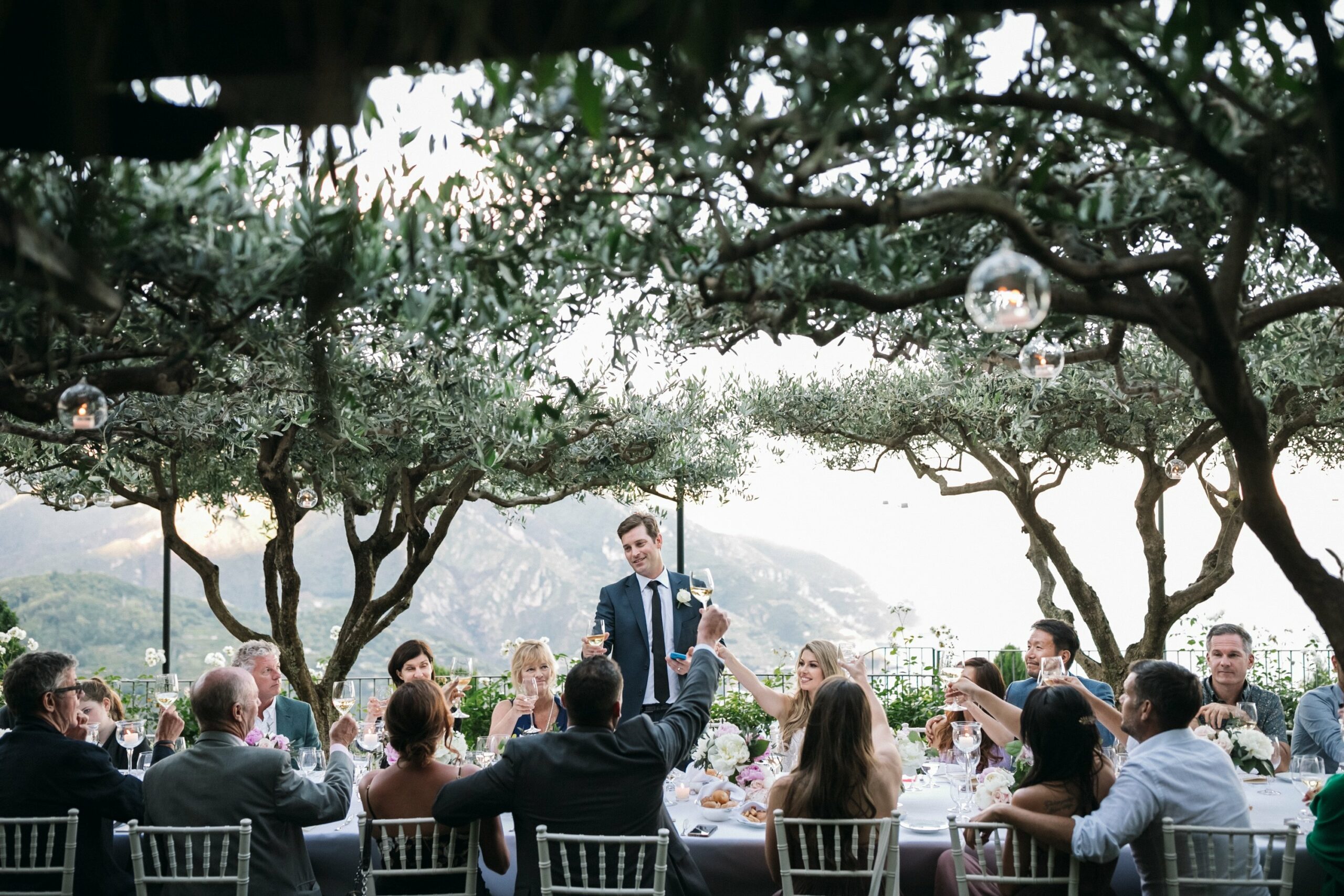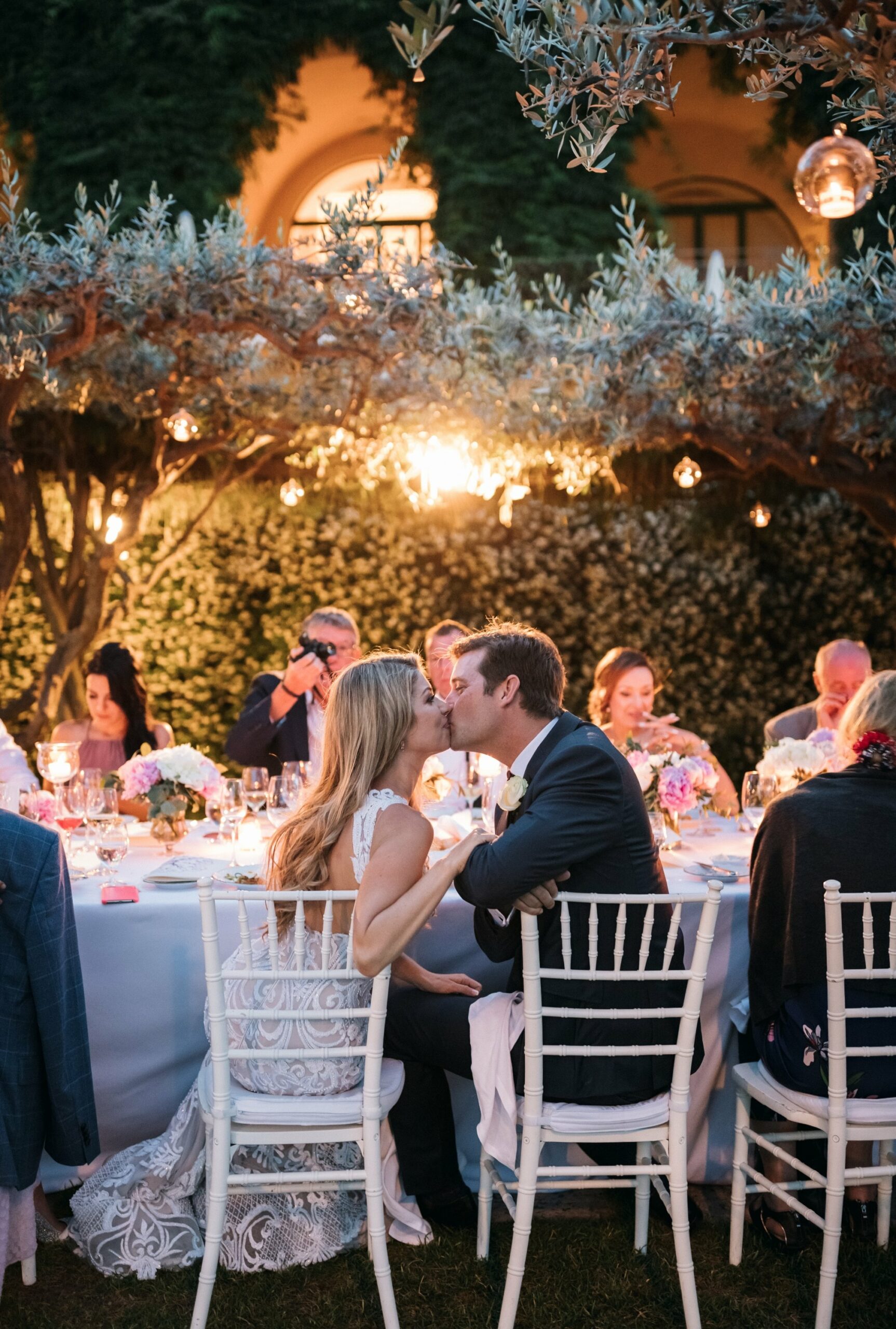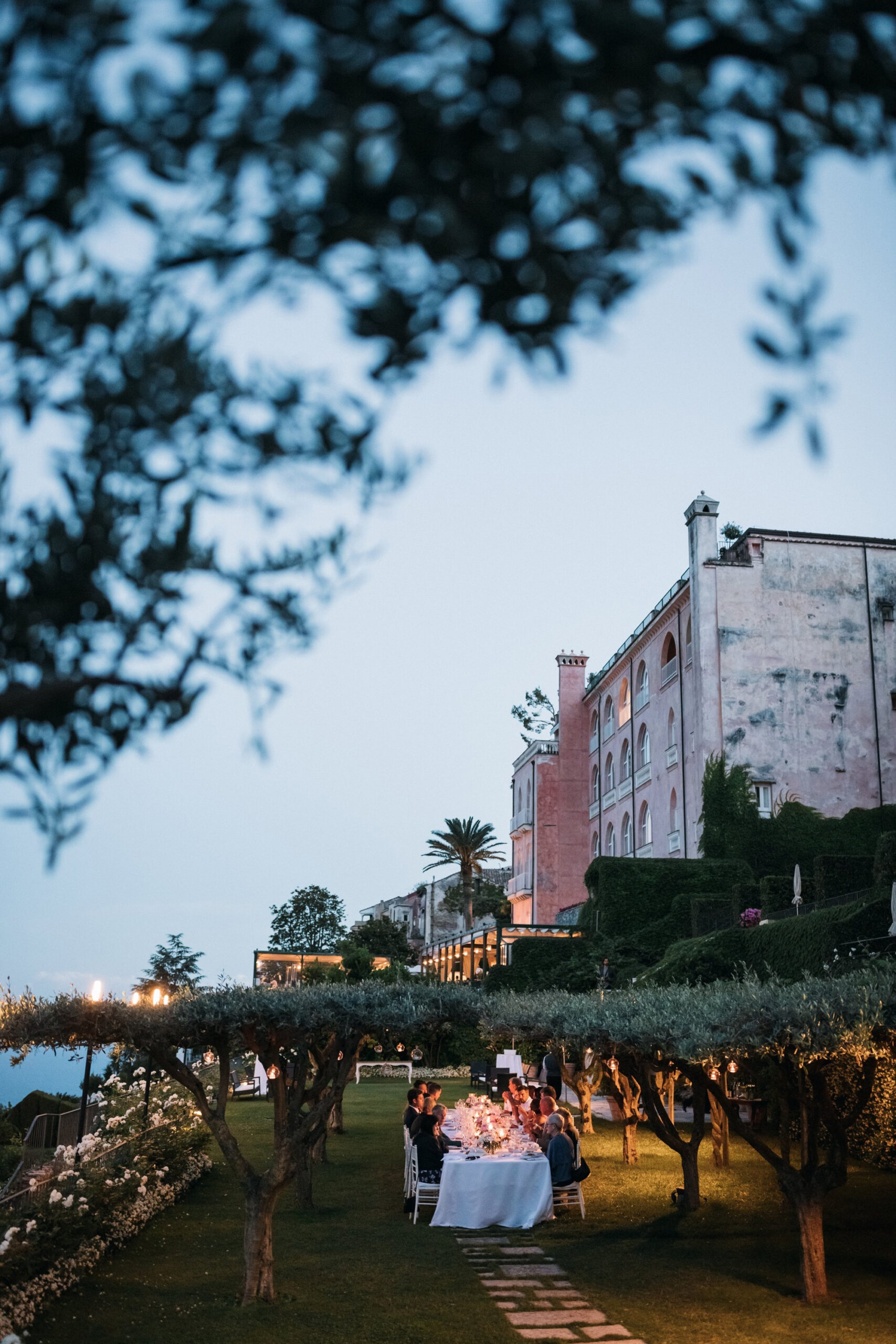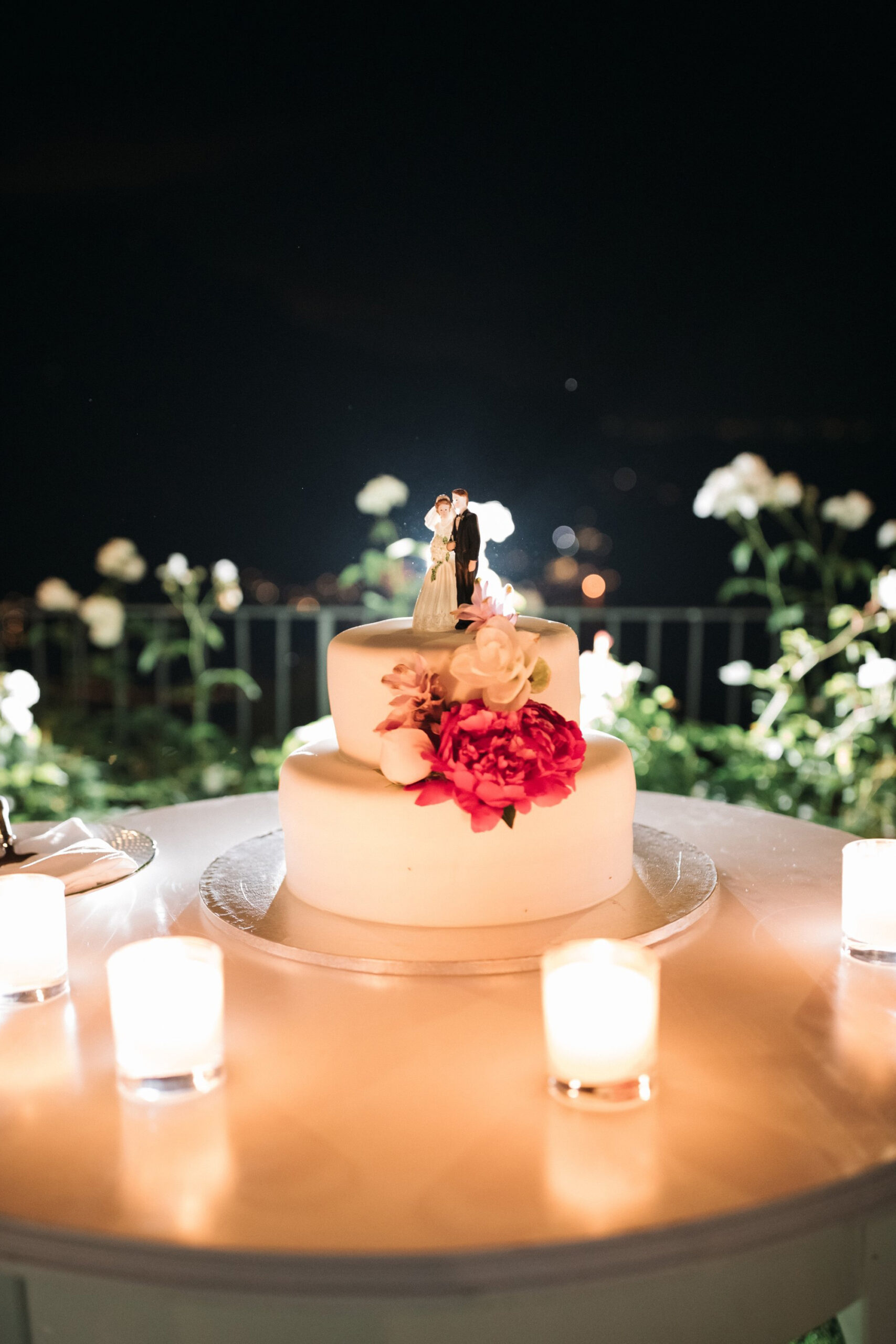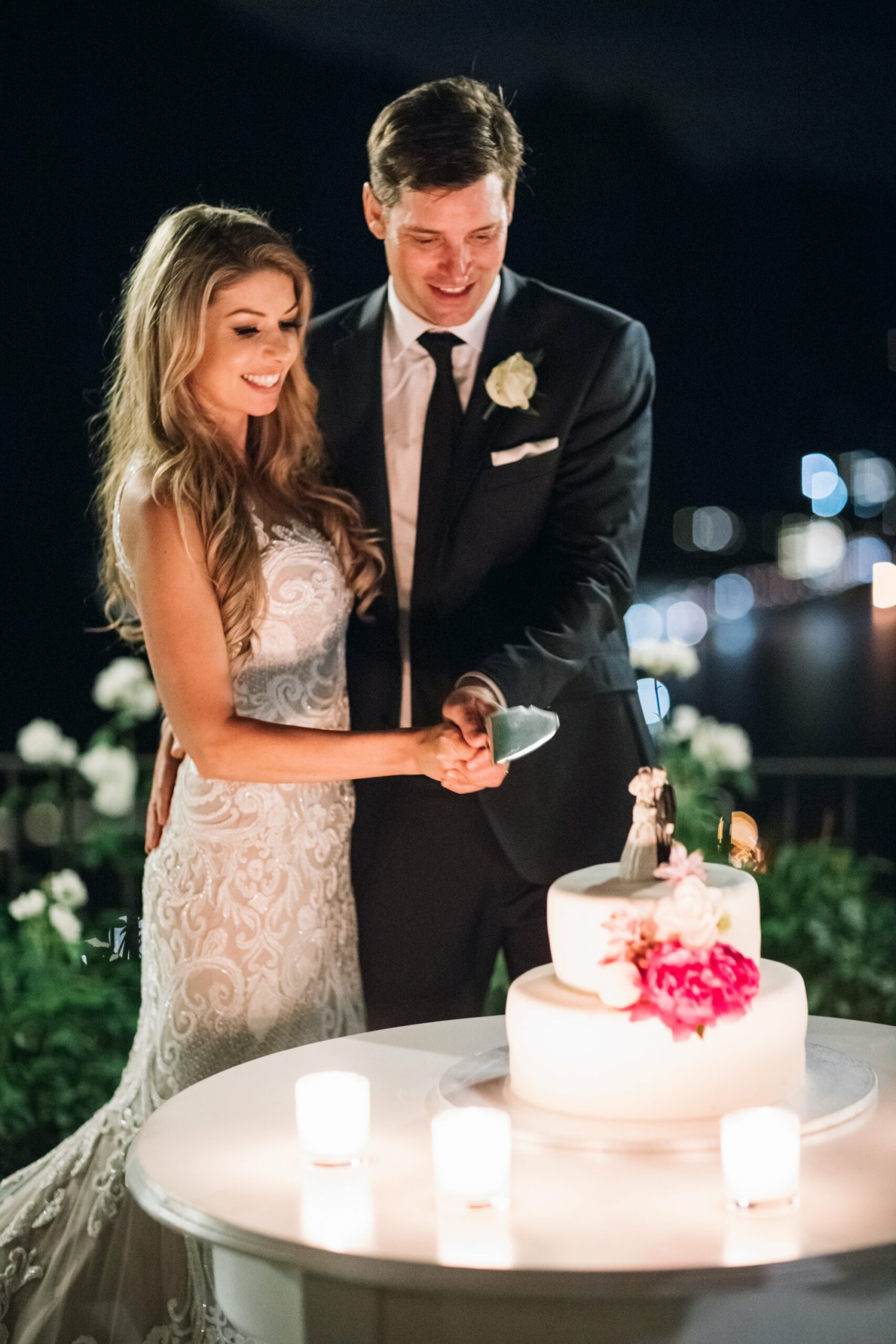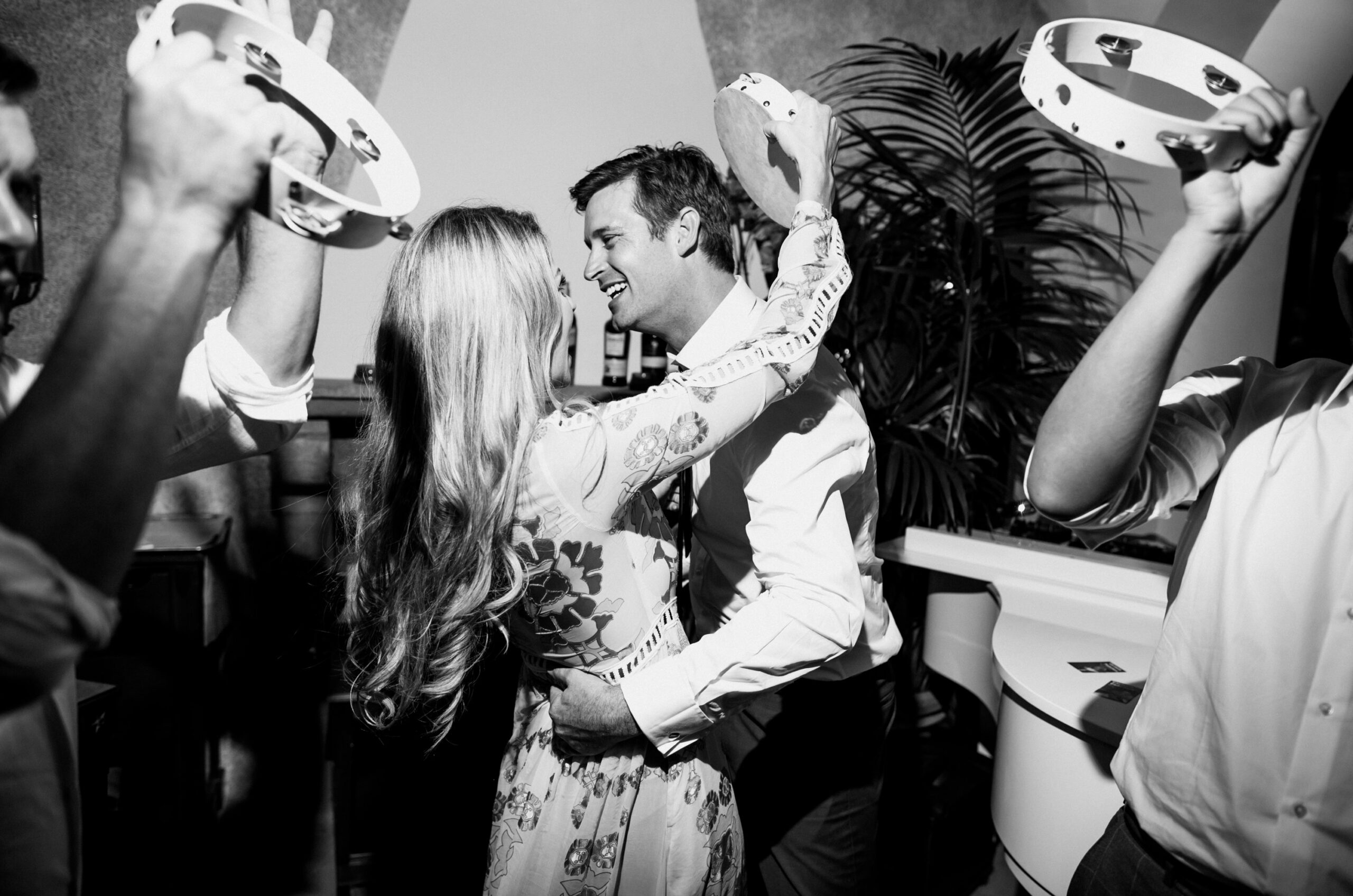 "We ended up in the piano bar drinking cocktails, dancing and singing along with tambourines," recalls Isabel. Other holiday makers were there and joined in on the whole fun! I'll never forget spinning around in my dress listening to everyone dancing and singing "I – I – I – Isabelleee" with Italian accents."