"The next day I received a Facebook request and the rest is history."
Stephanie Mack and Tashkin Hassan may have used Facebook to build their connection, but it was a shared love of music, movies and food, and supporting one another in hard times that kept them together. "Tashkin was struck down by a workplace injury in 2011, but we were still able to travel and even build a house together. I stuck by his side no matter what was thrown at him," says Stephanie, 26 or her beau, aged 27.
The couple wed at their black and white wedding on October 30, 2016 at Leonda by the Yarra in Melbourne. The venue – with its beautiful jetty – was an easy choice for the couple. Stephanie discovered you could arrive and depart from Leonda by the MV Melburnian – the same vessel on which Tashkin proposed. "It was meant to be," she says.
Weather challenged the day for the couple and their 105 guests, but staff came to the rescue. "It started as a beautiful sunny day, but the wind turned and the dark clouds appeared," explains the bride. "Rain also arrived as I arrived at Leonda via boat. Staff were able to move everything inside and the night was perfect from then."
Photos courtesy of APL Photography.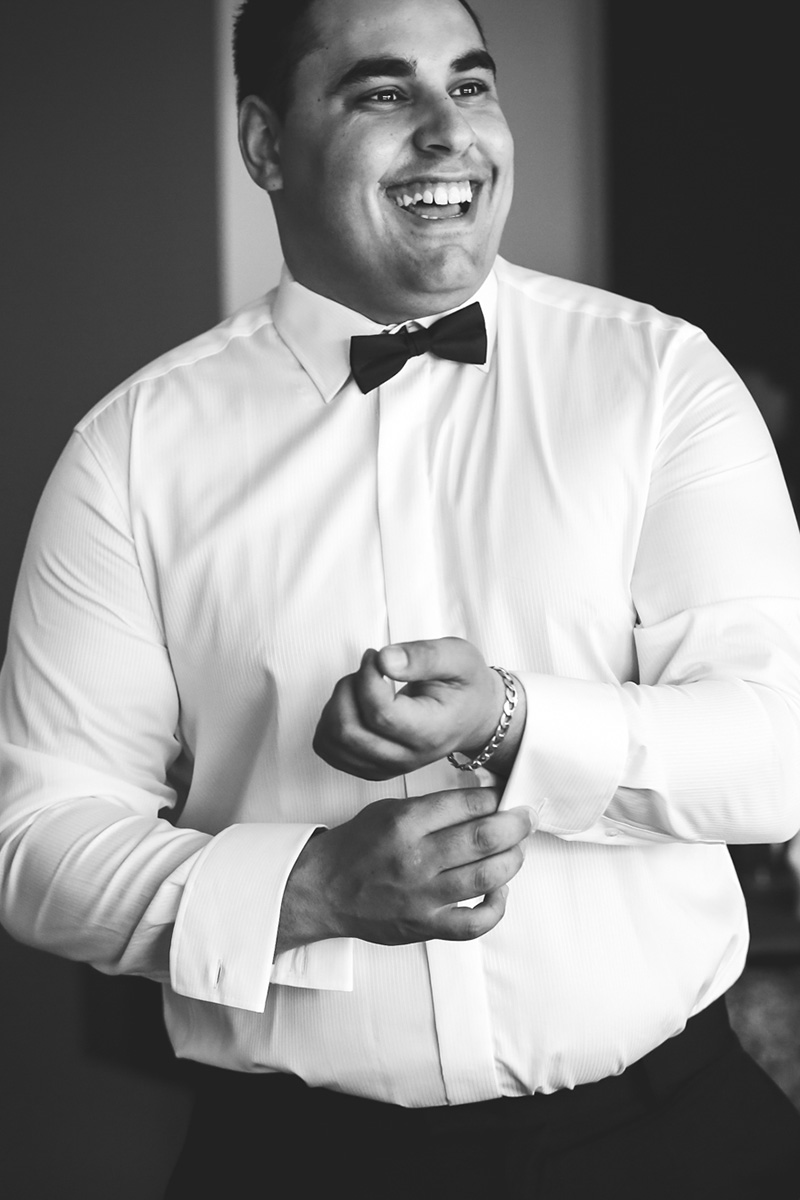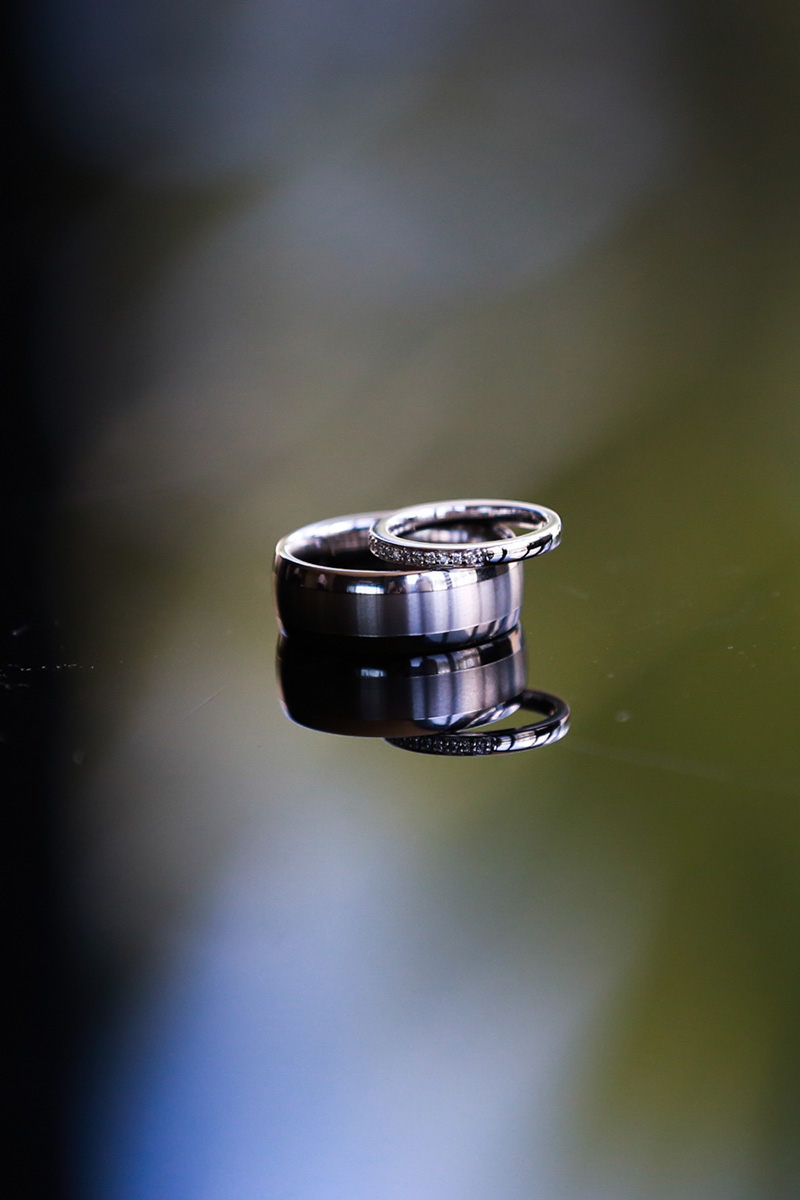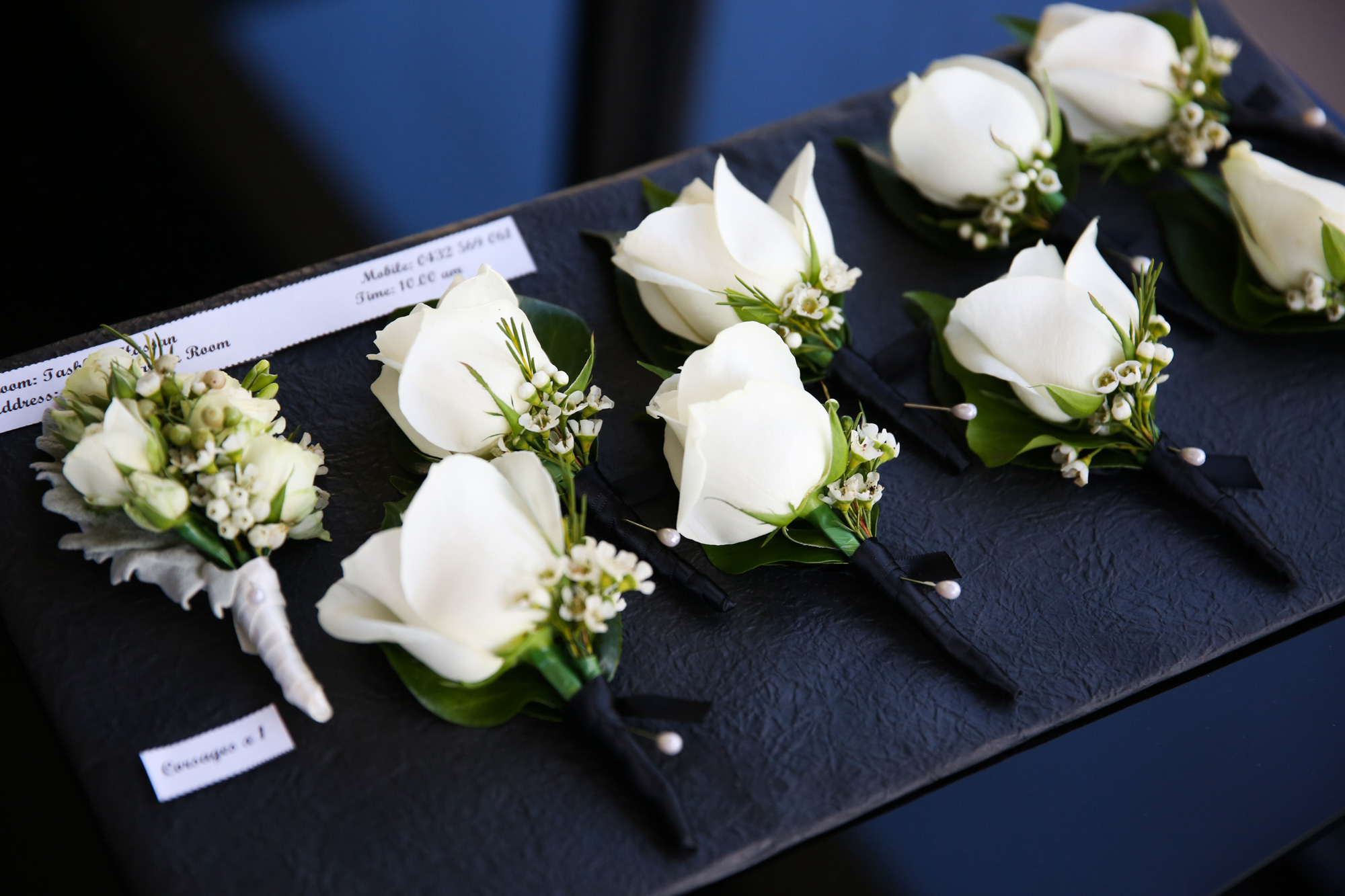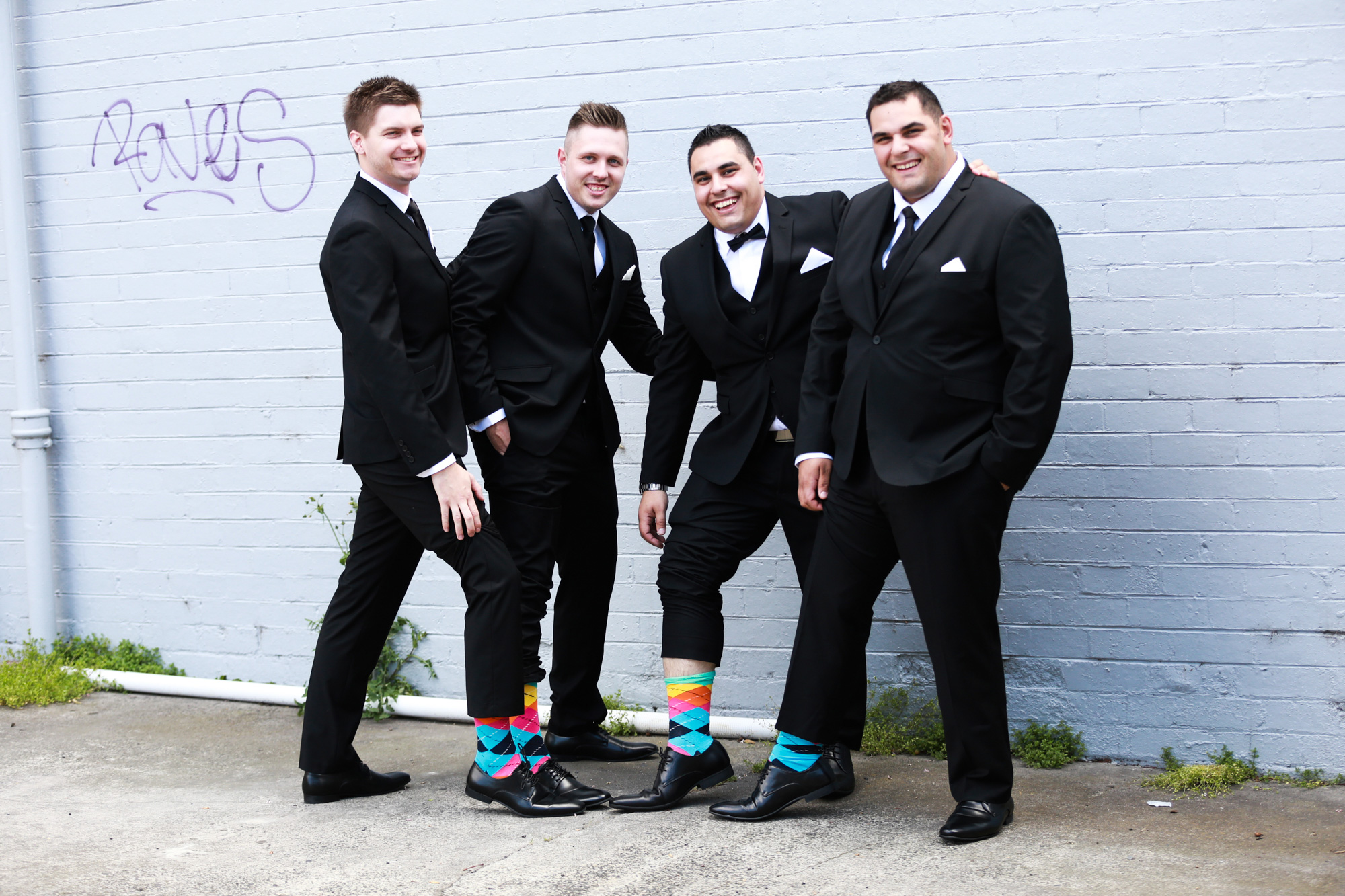 The groom and his crew showed their fun side with some colourful accessories.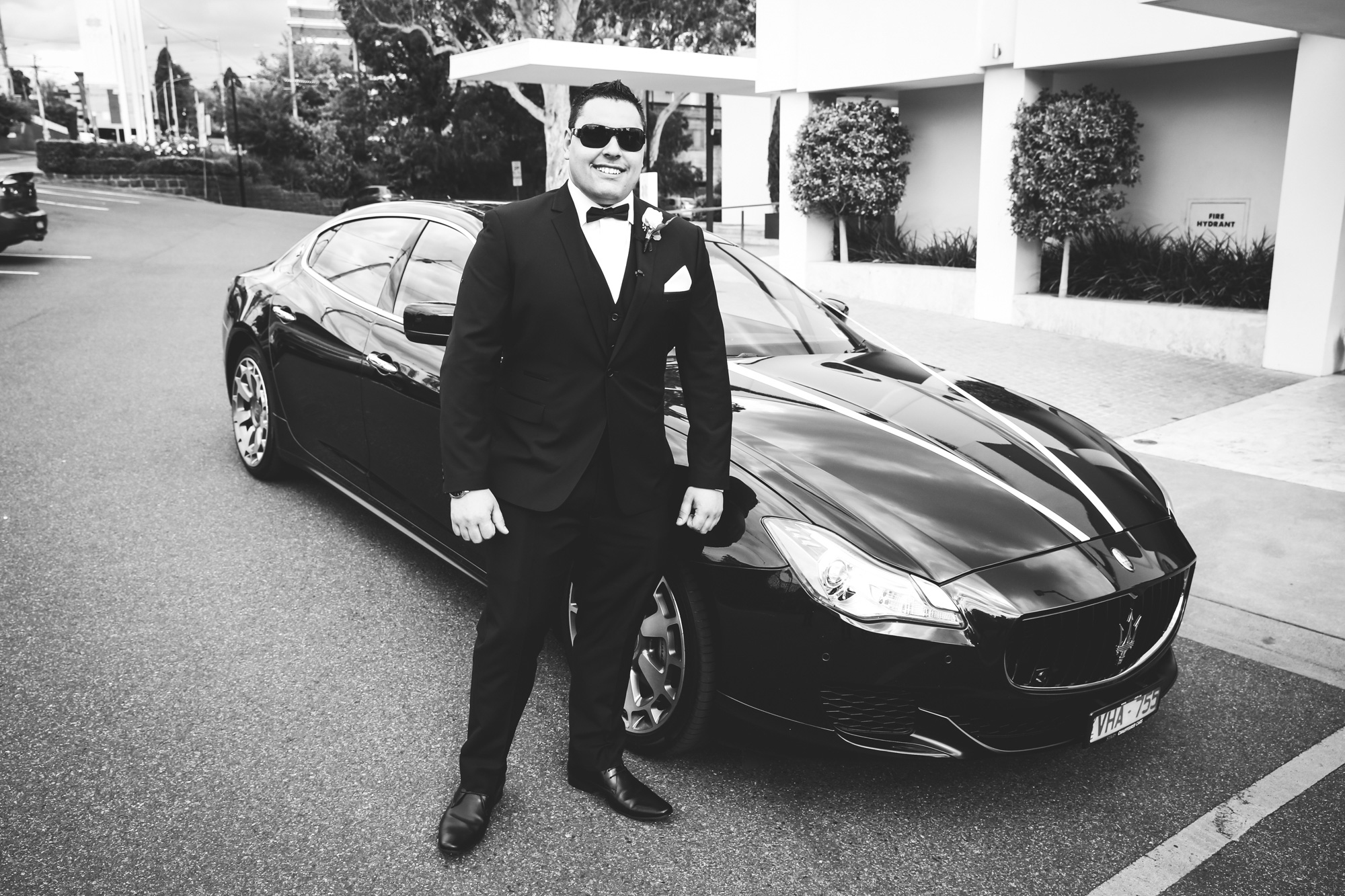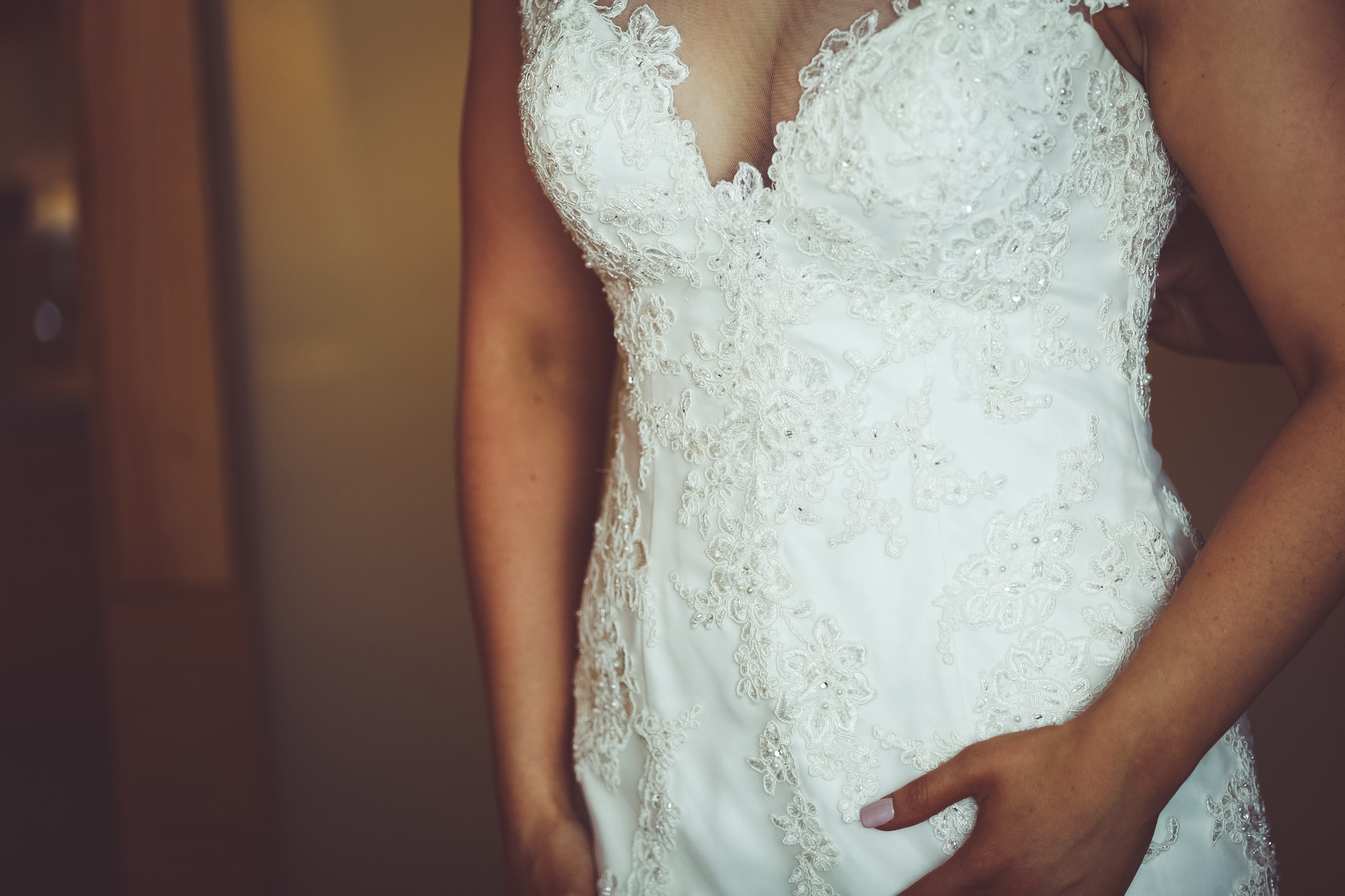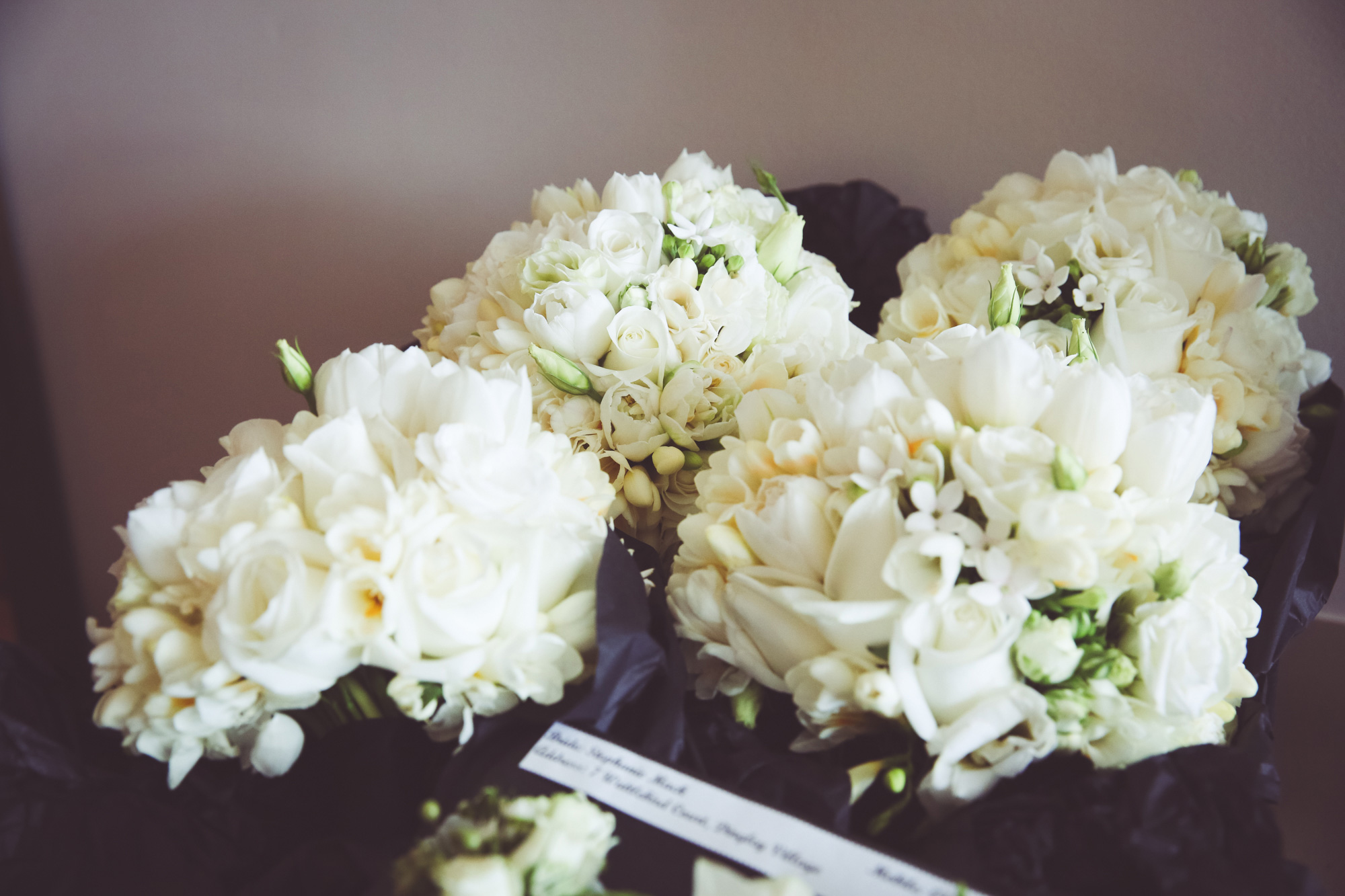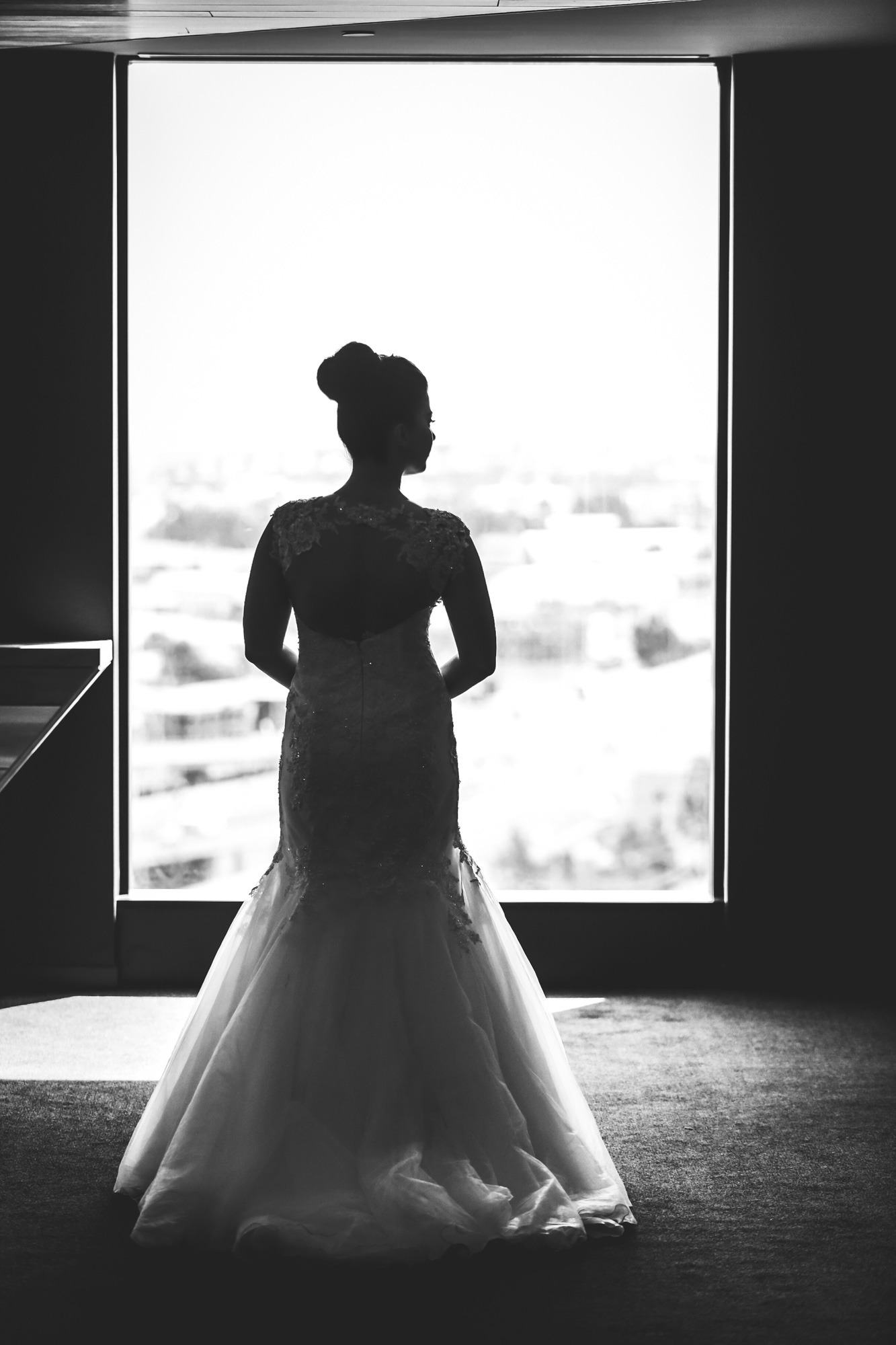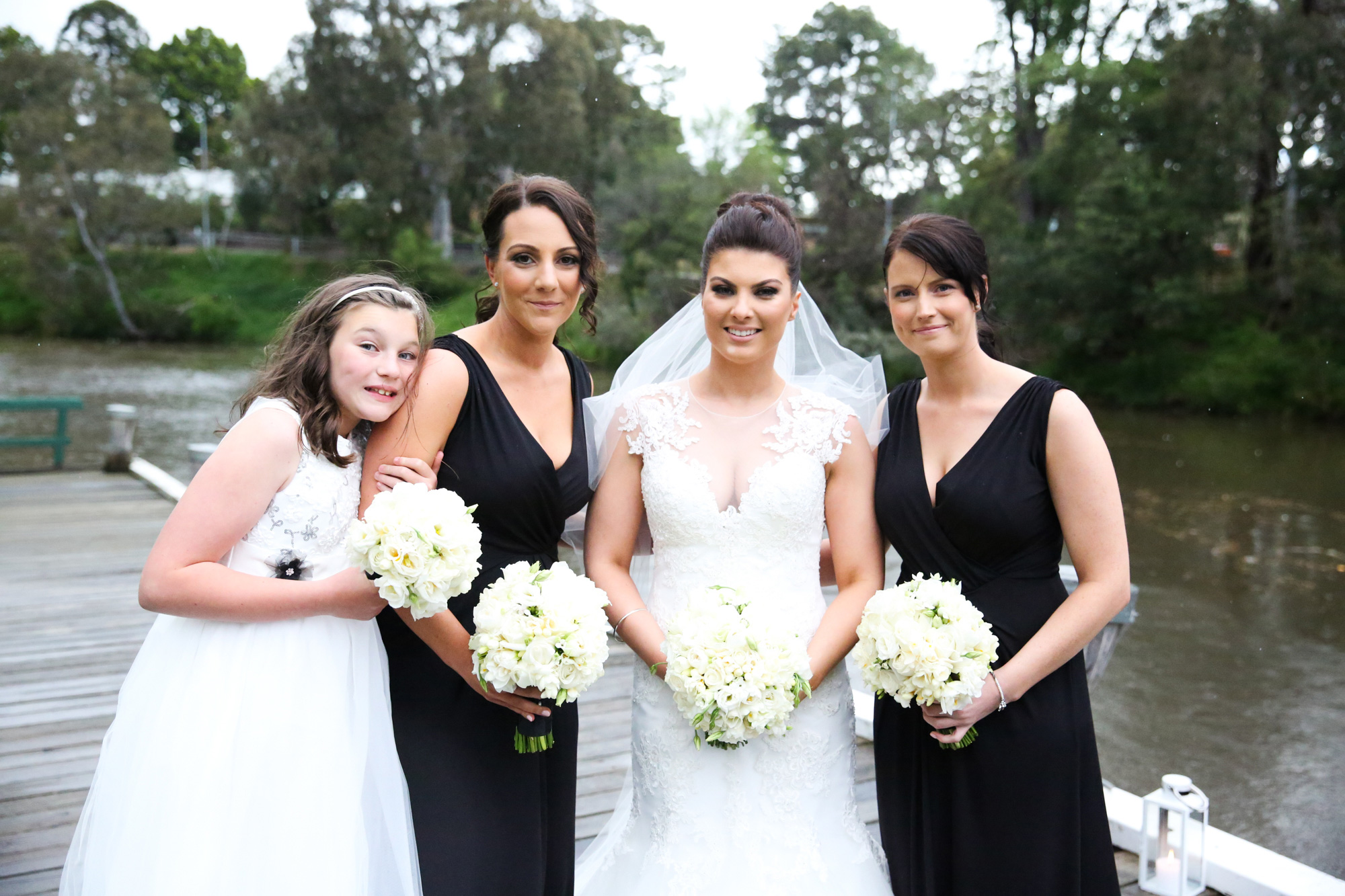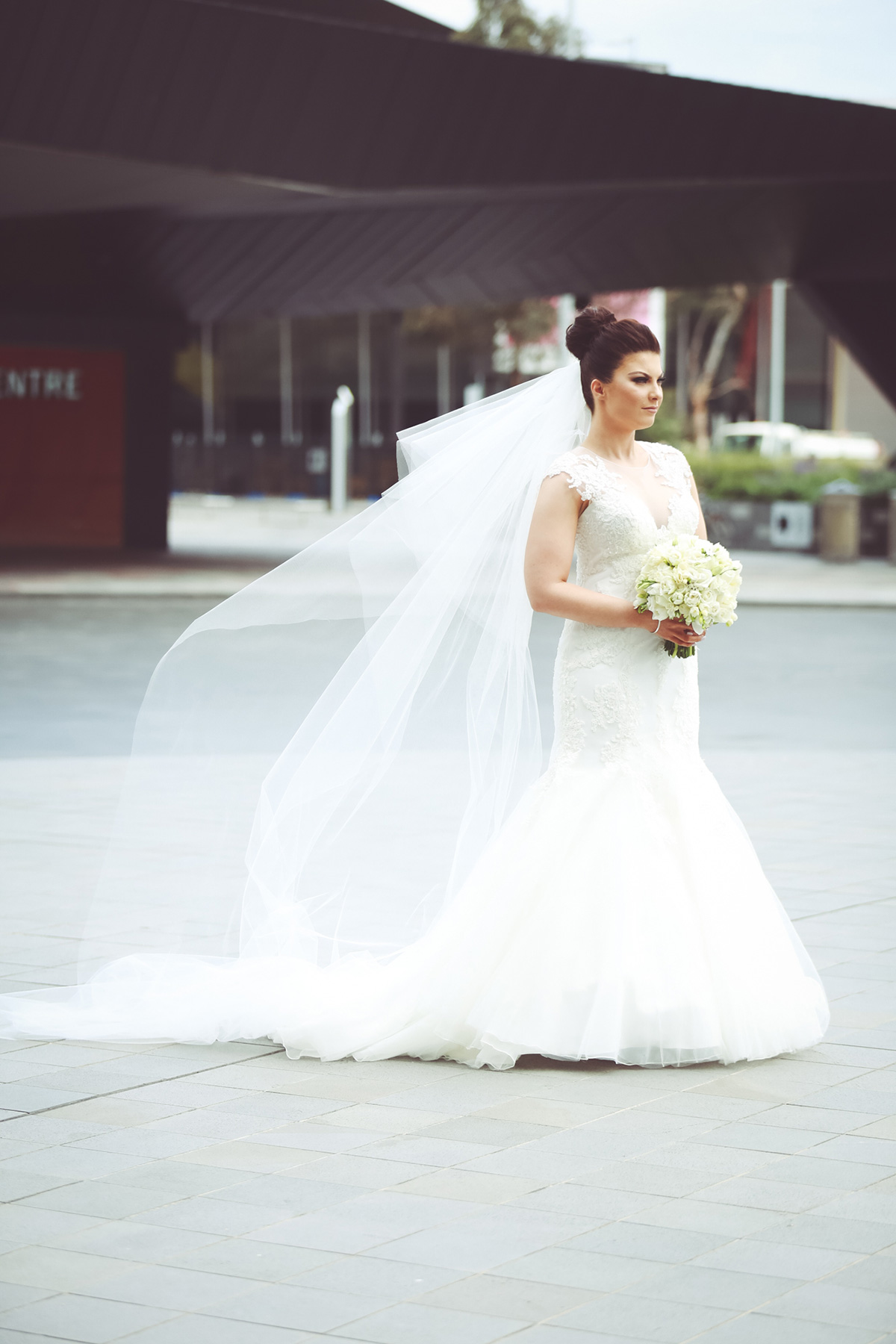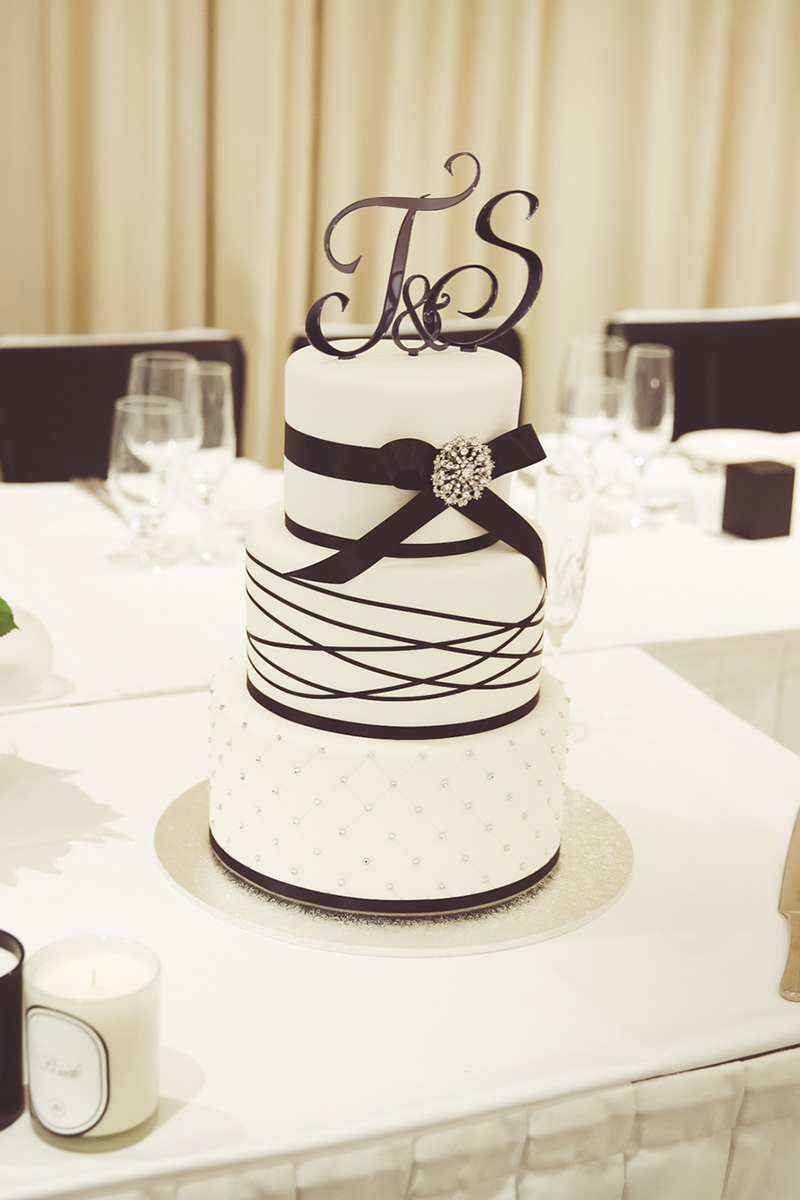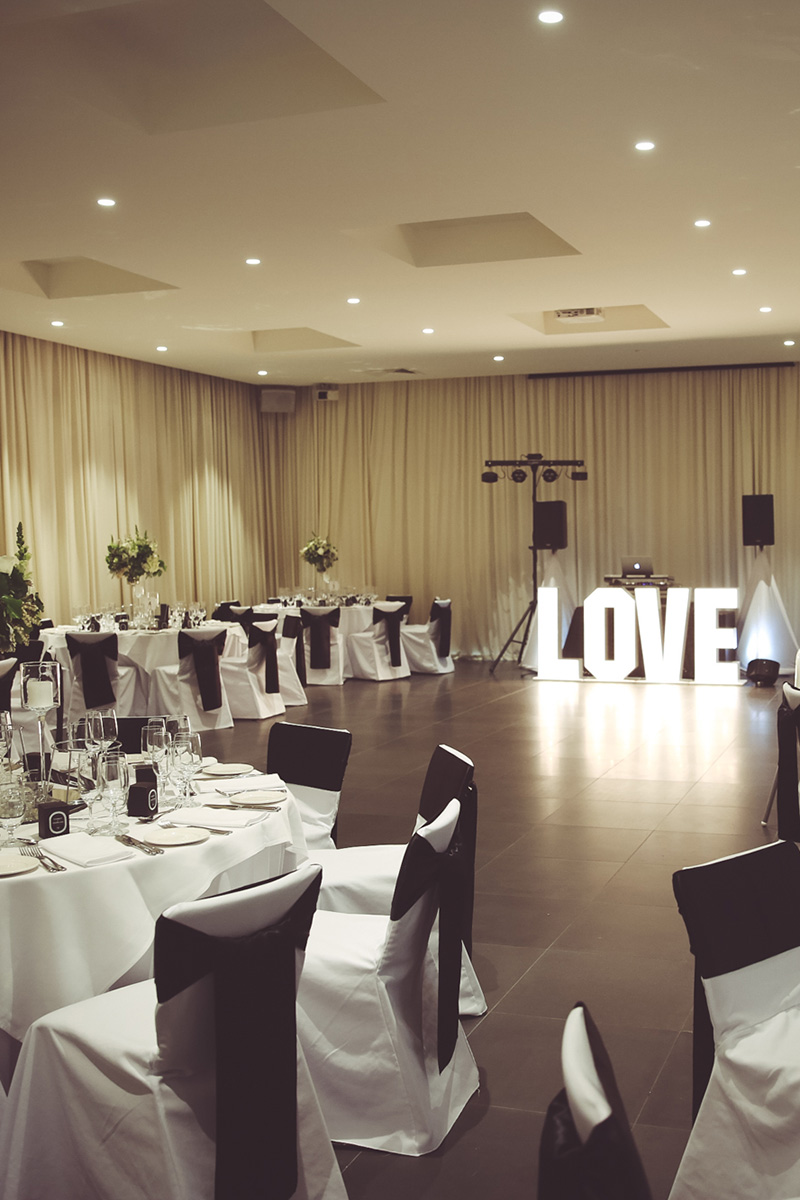 Nikos Cakes contributed to the couple's theme with an elegant three-tier black and white wedding cake.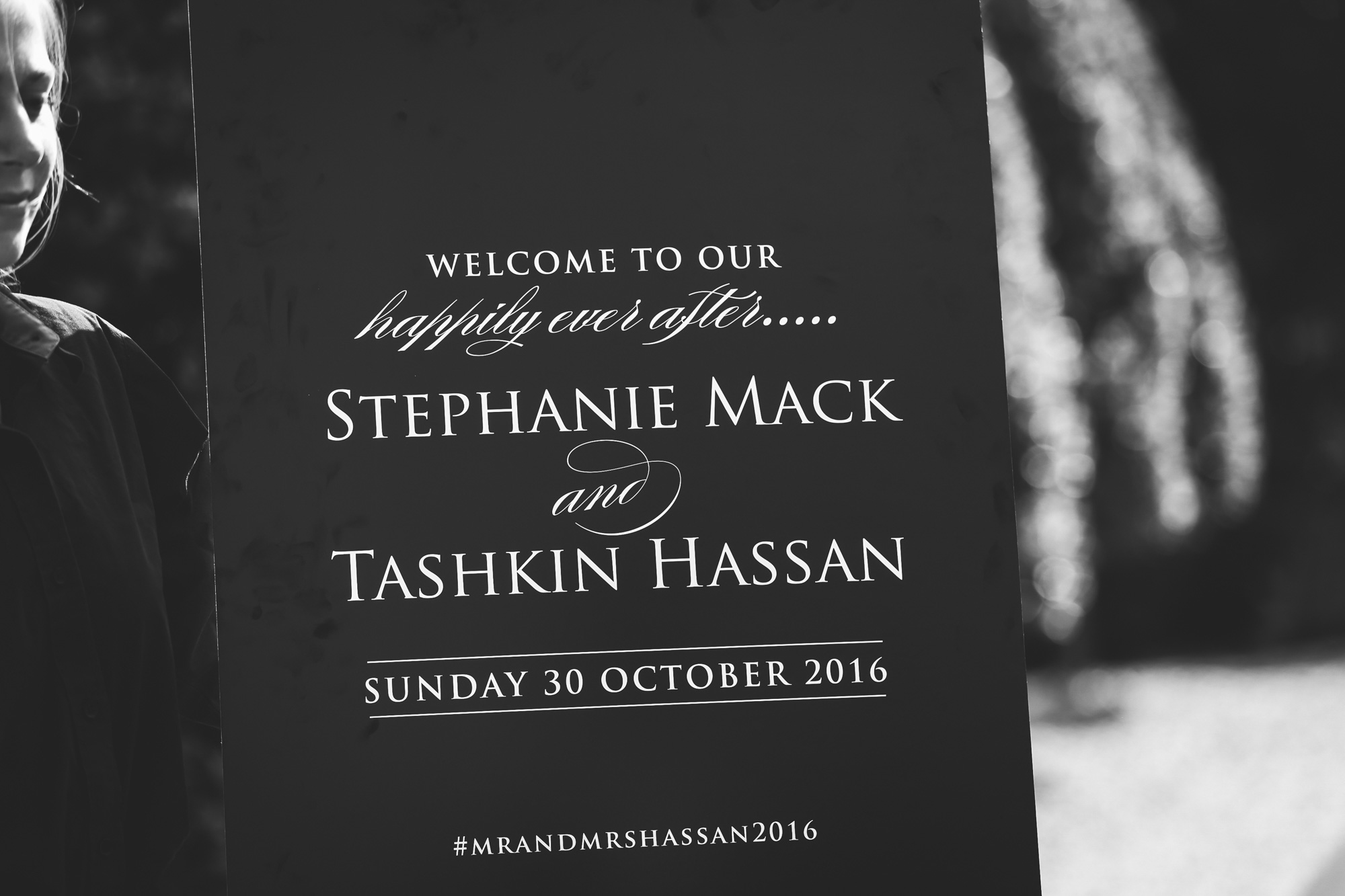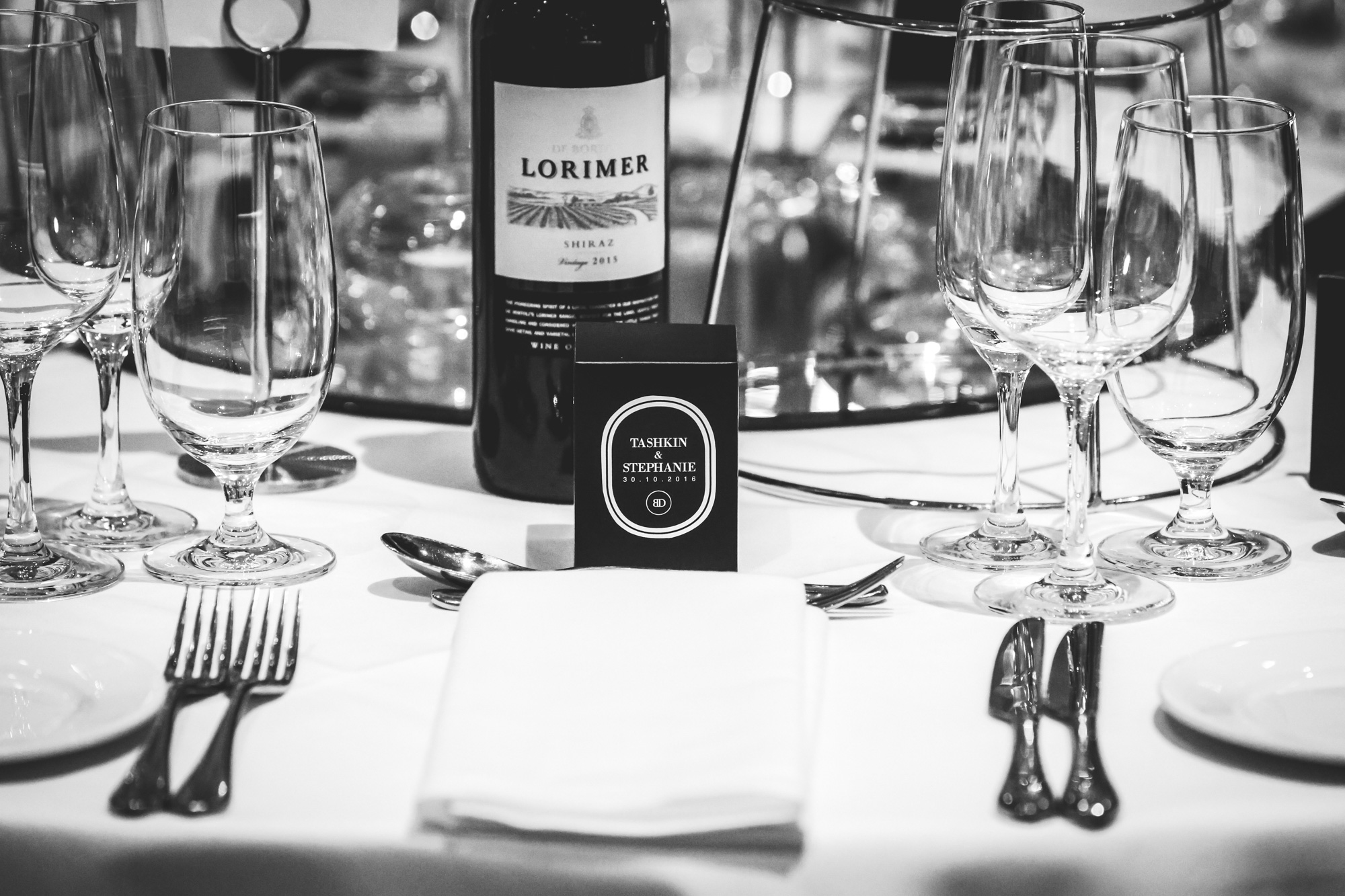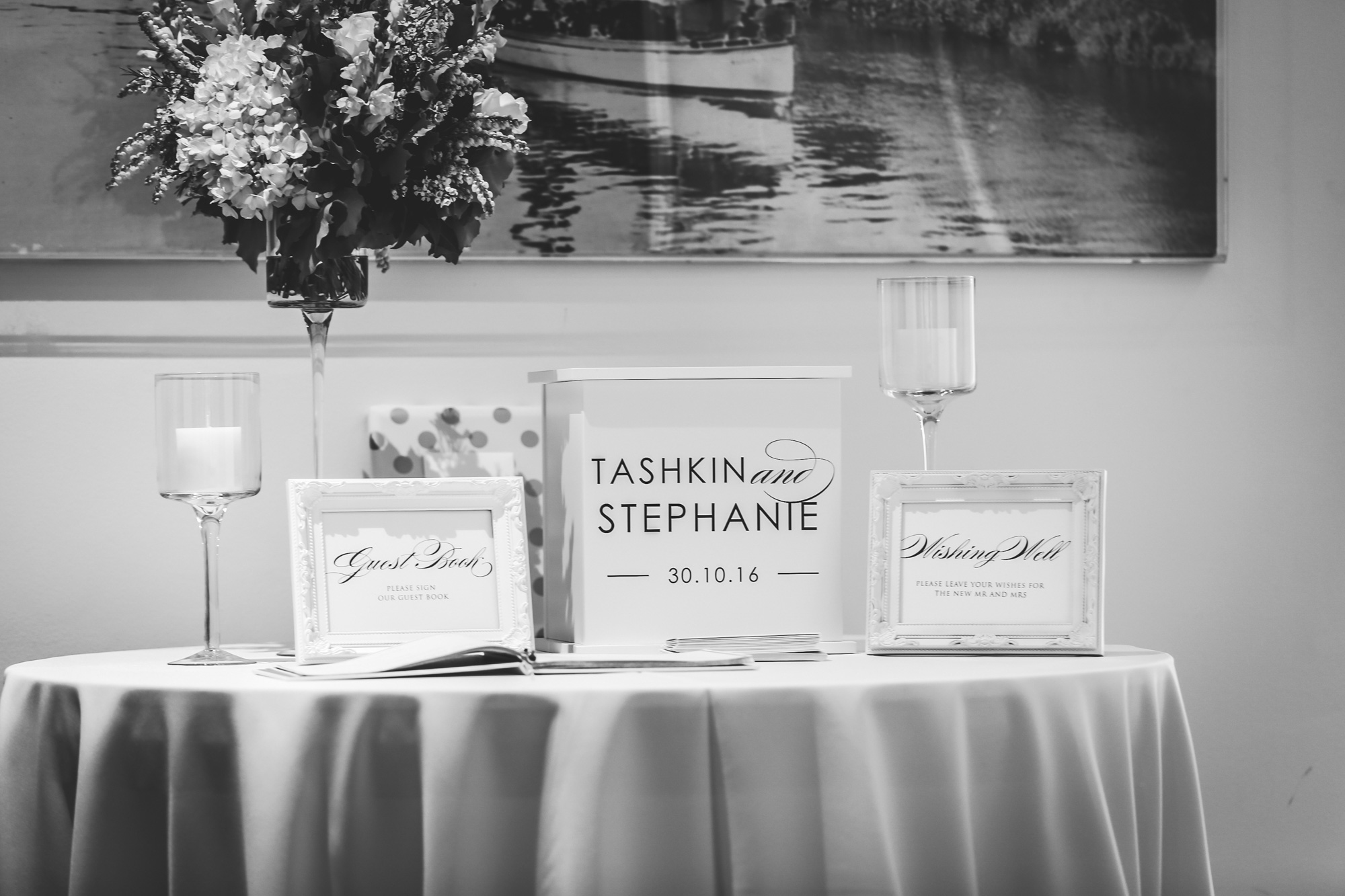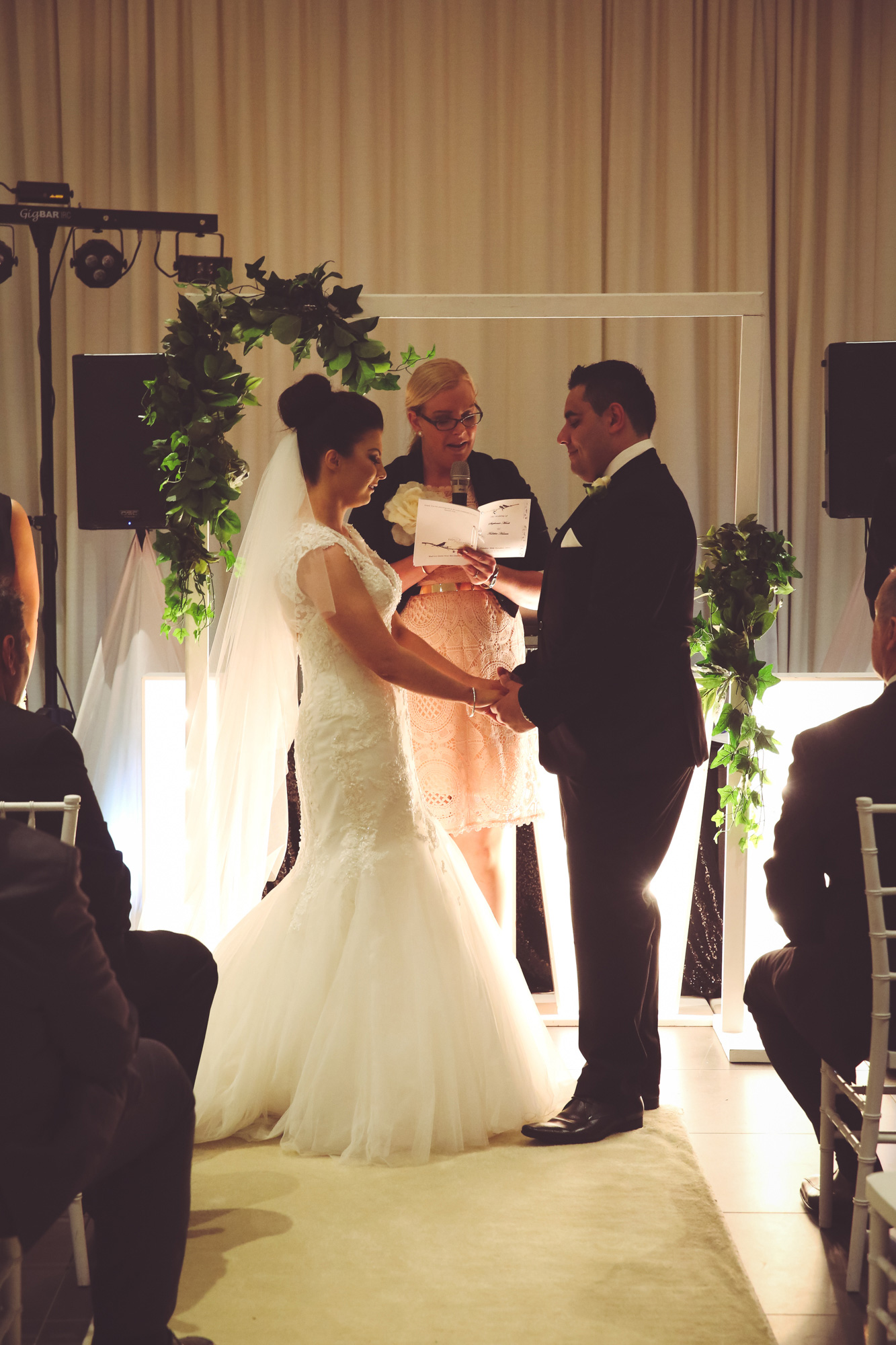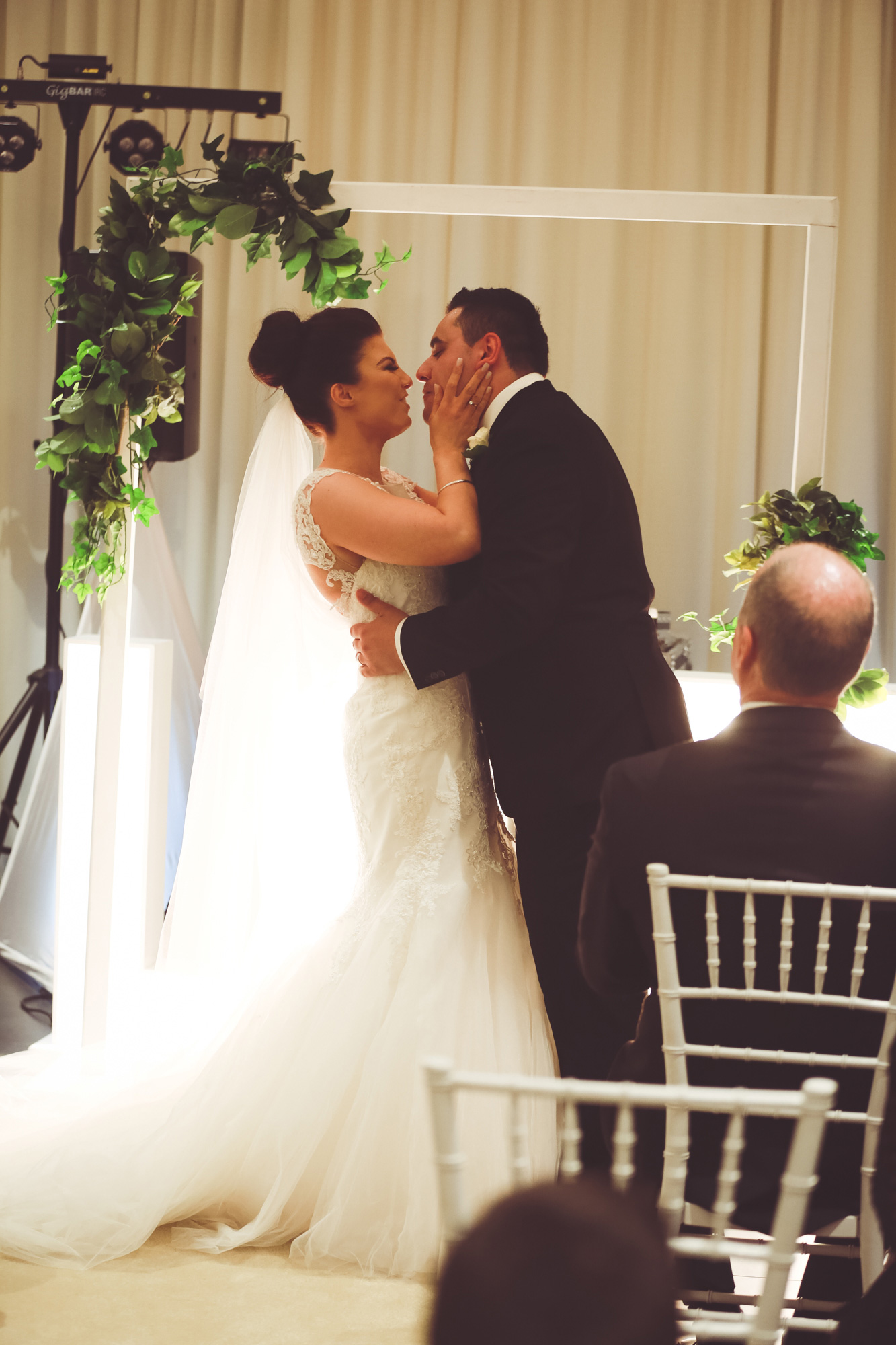 "Our wedding day was just magical," says Stephanie, whose vows with Tashkin were officiated by celebrant Erin Rollason.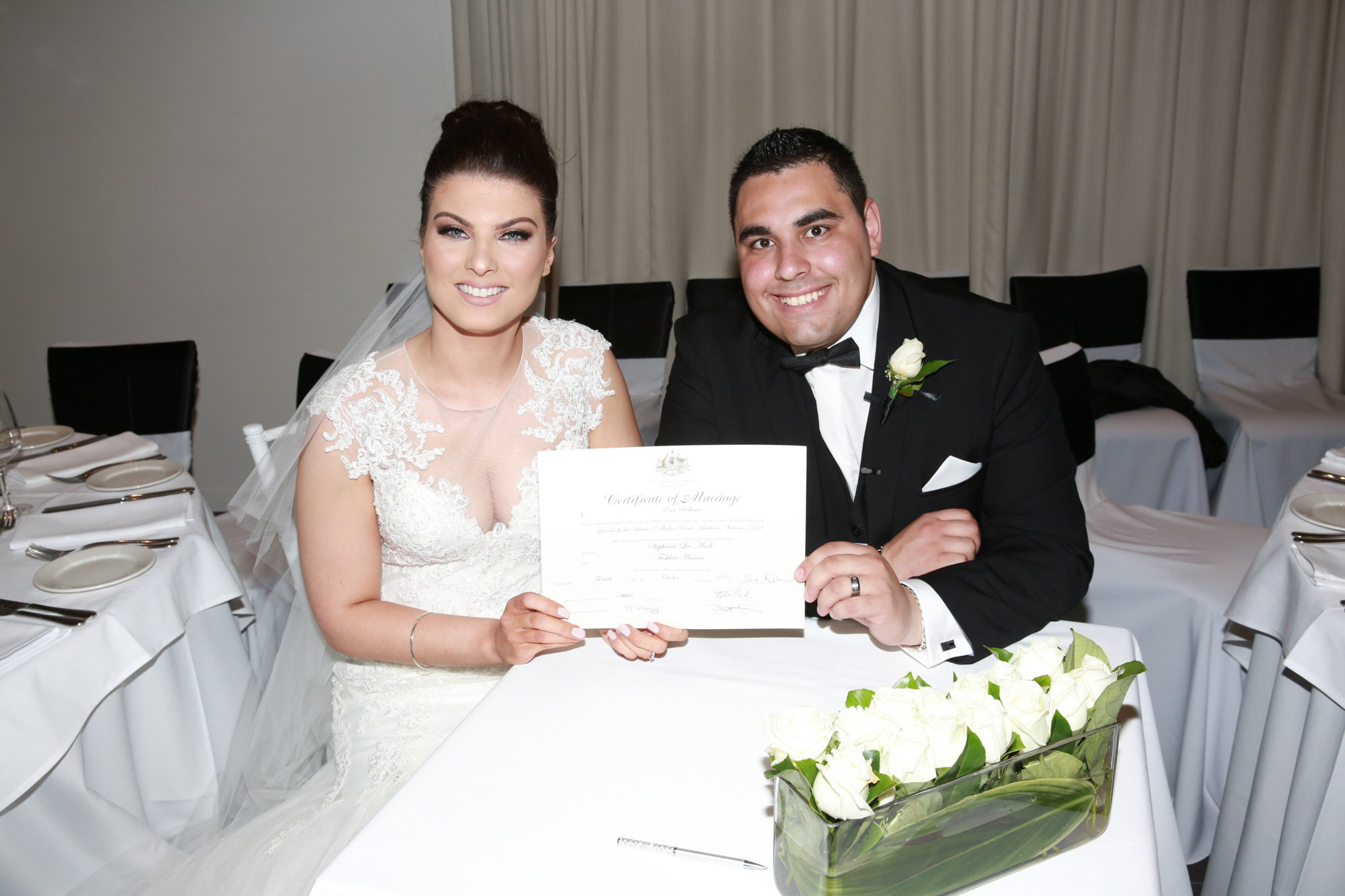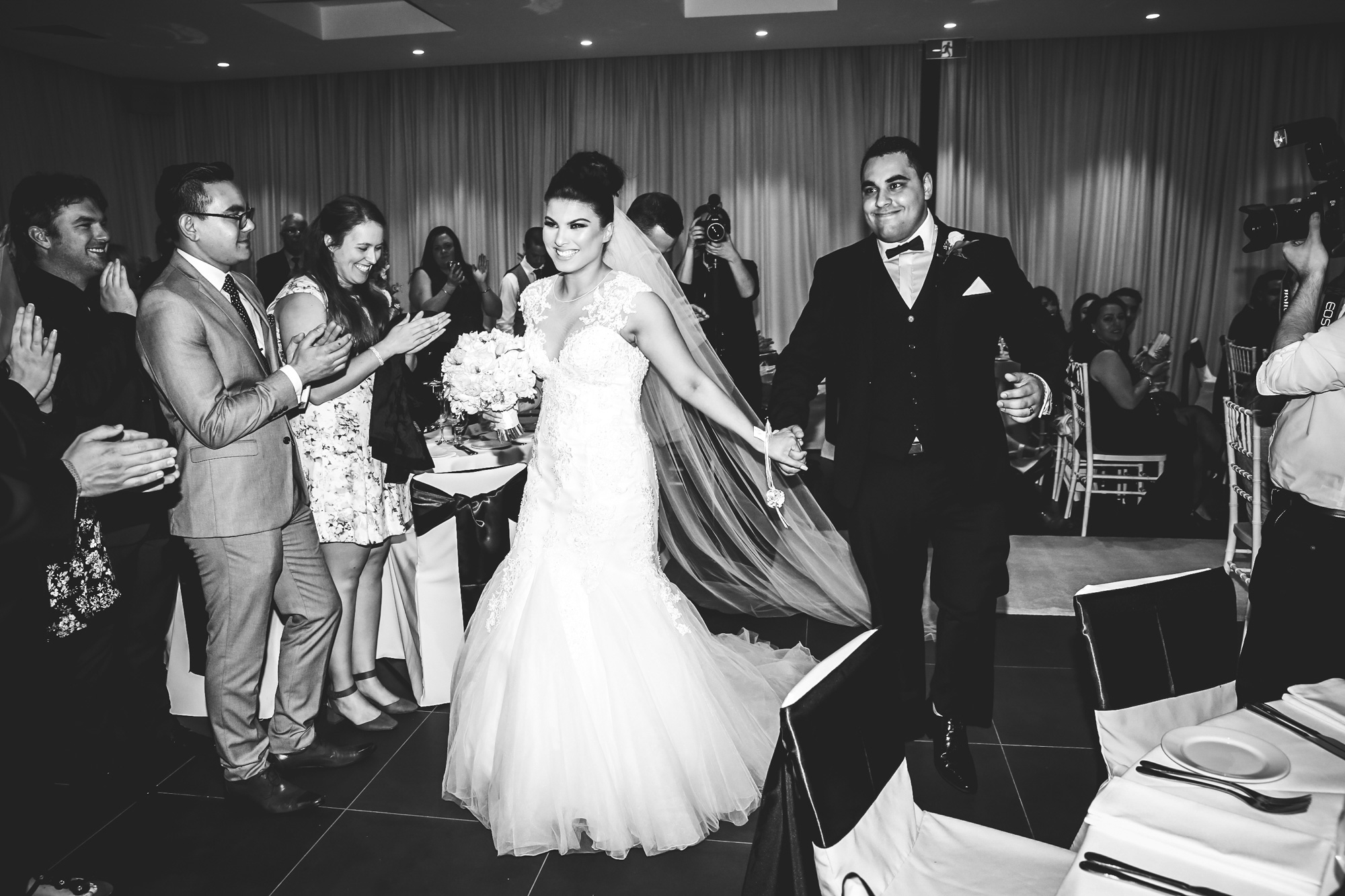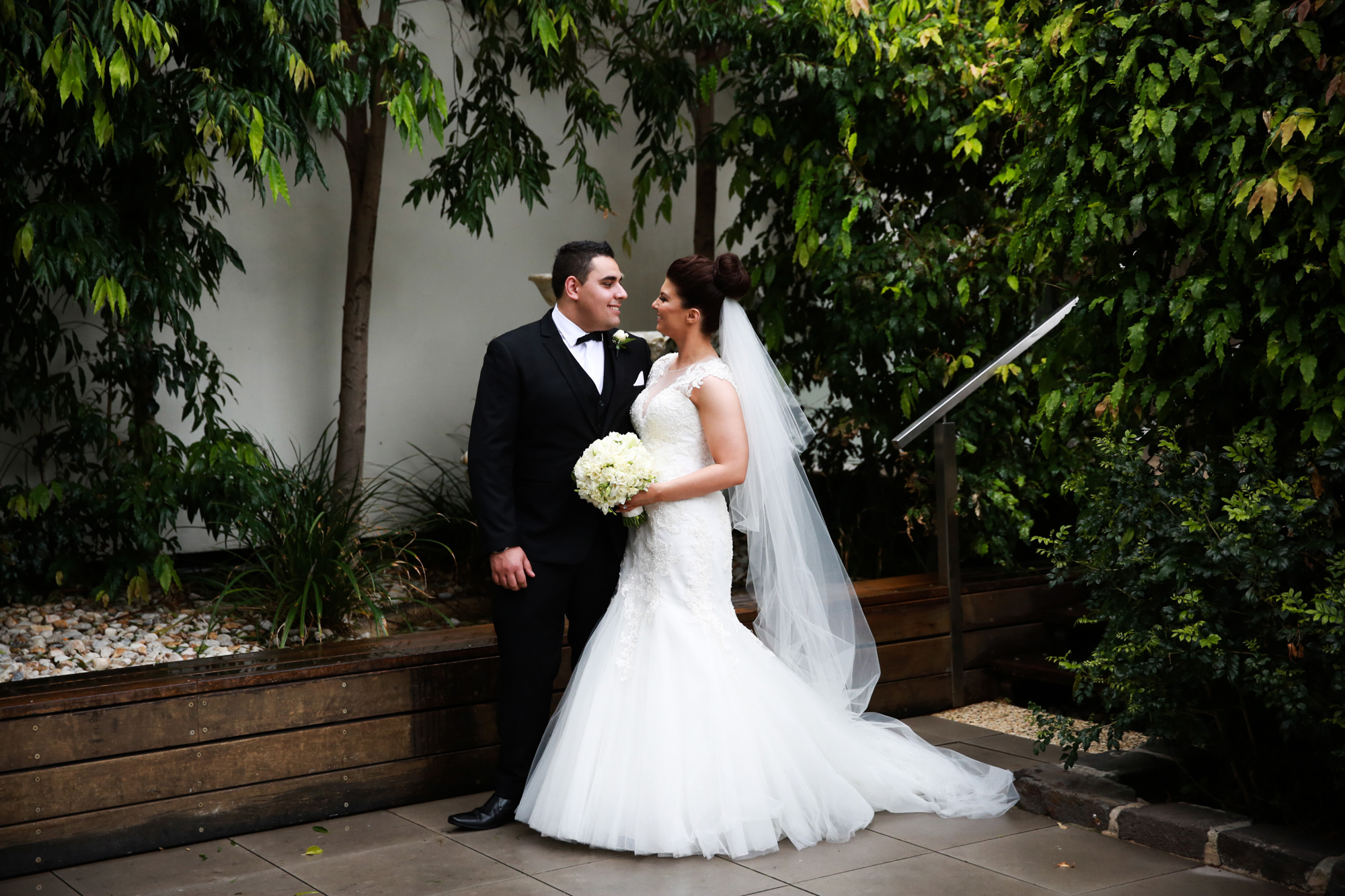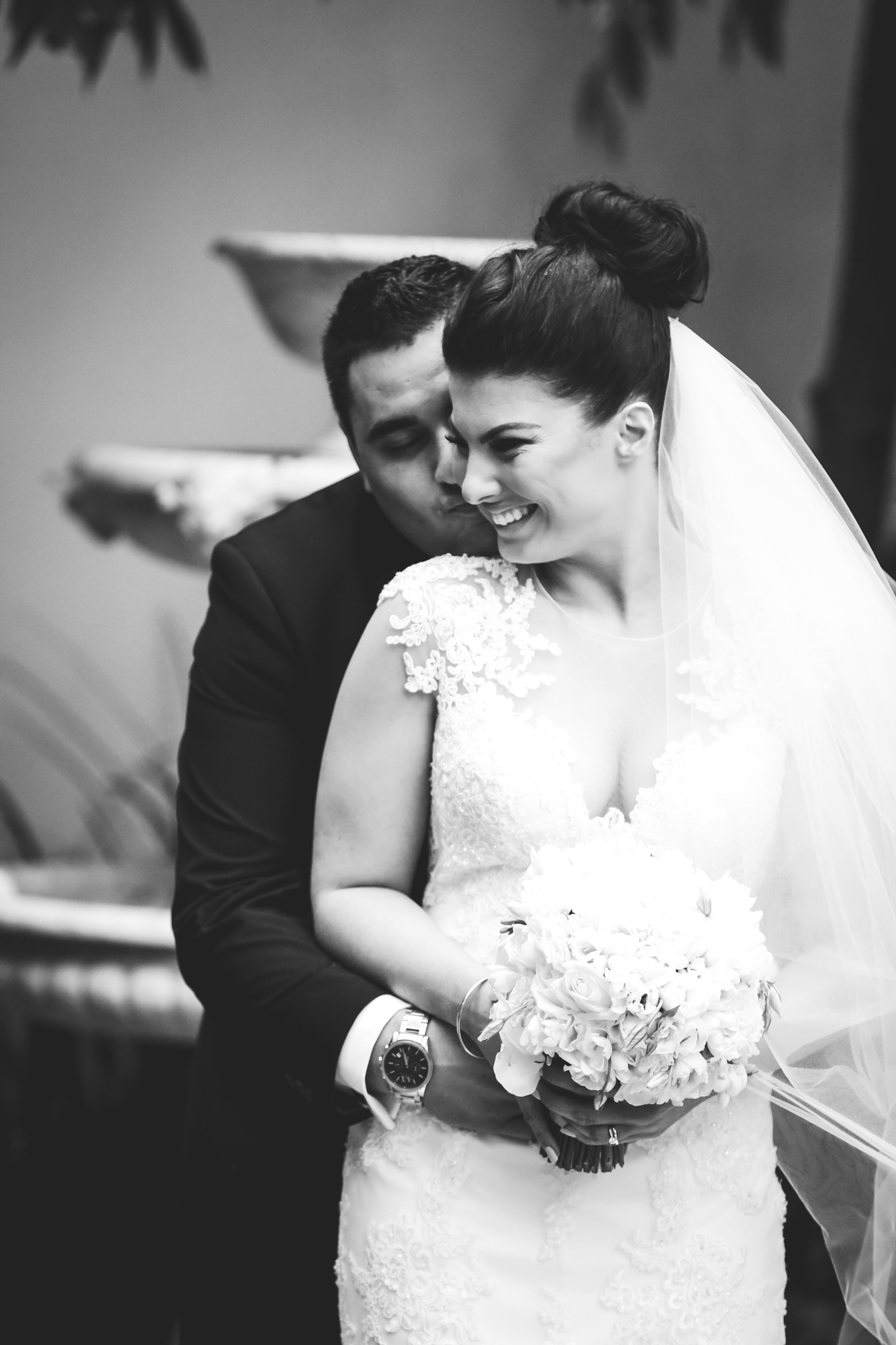 "I can cry at a drop of a hat but I did not shed one tear, and Tashkin and I just had big grins from ear to ear the whole night," says the bride.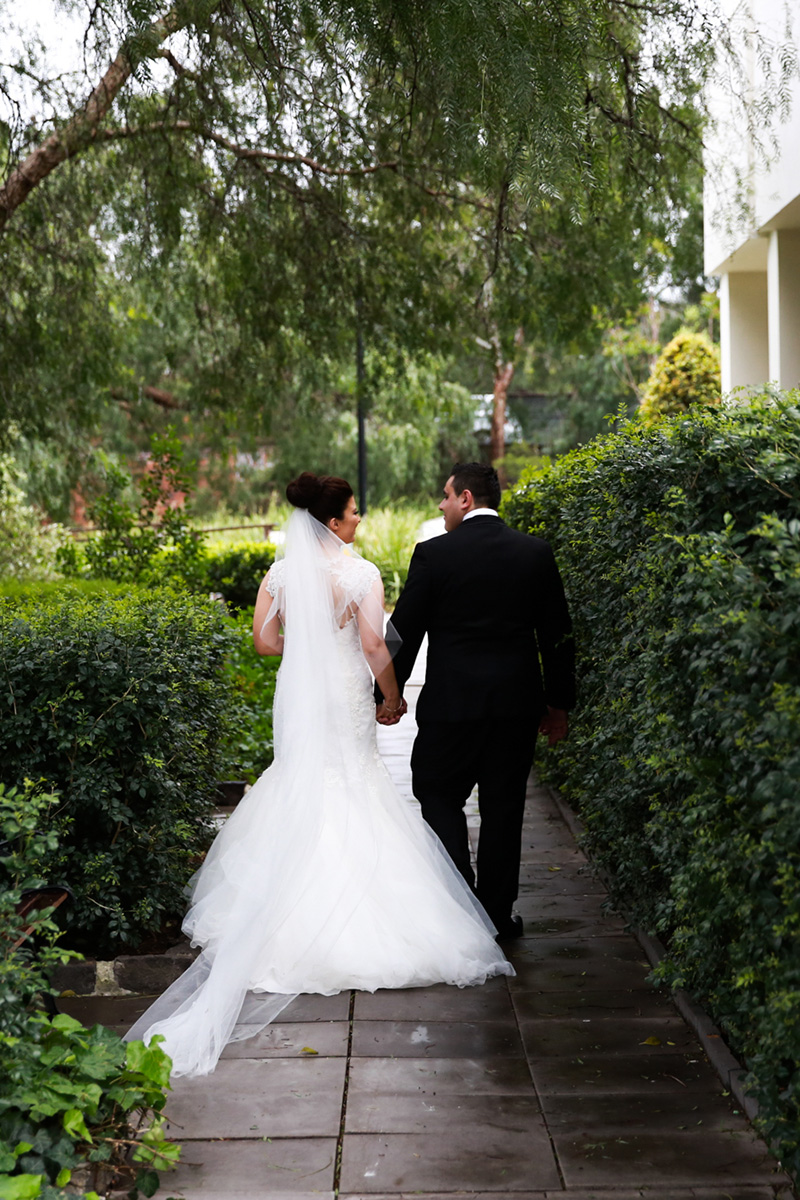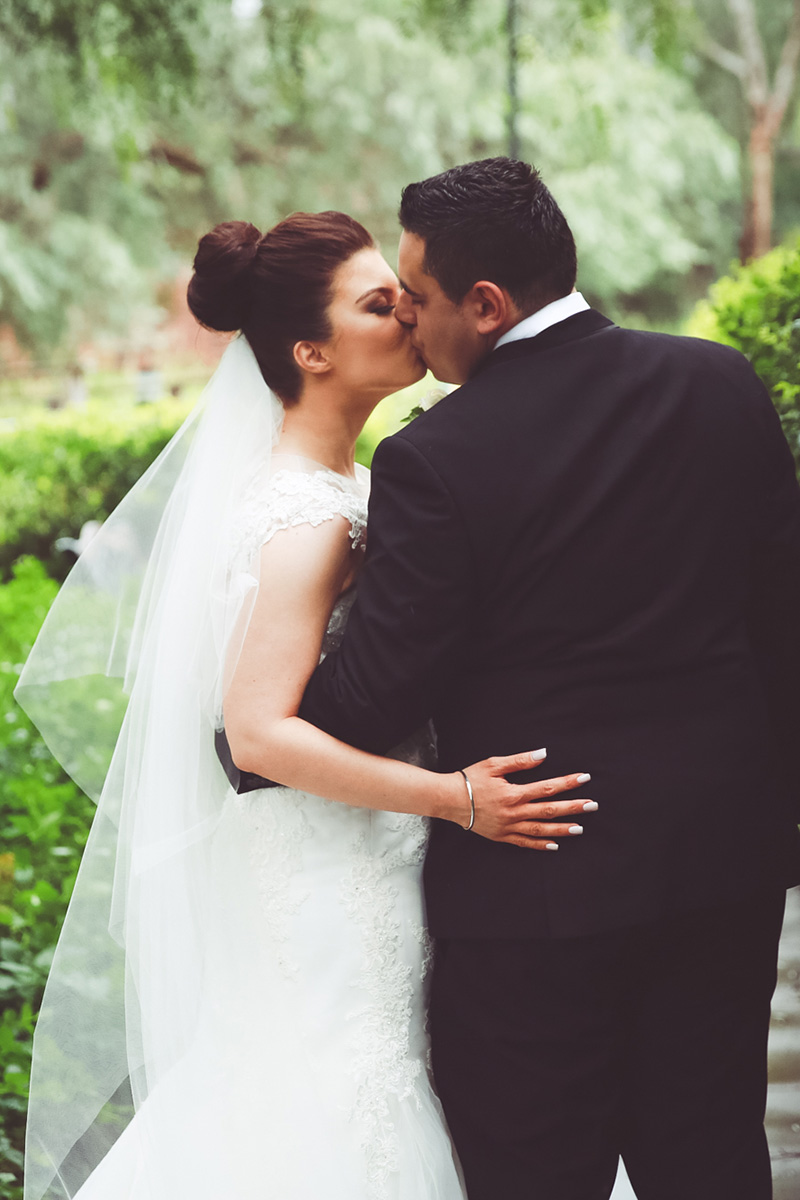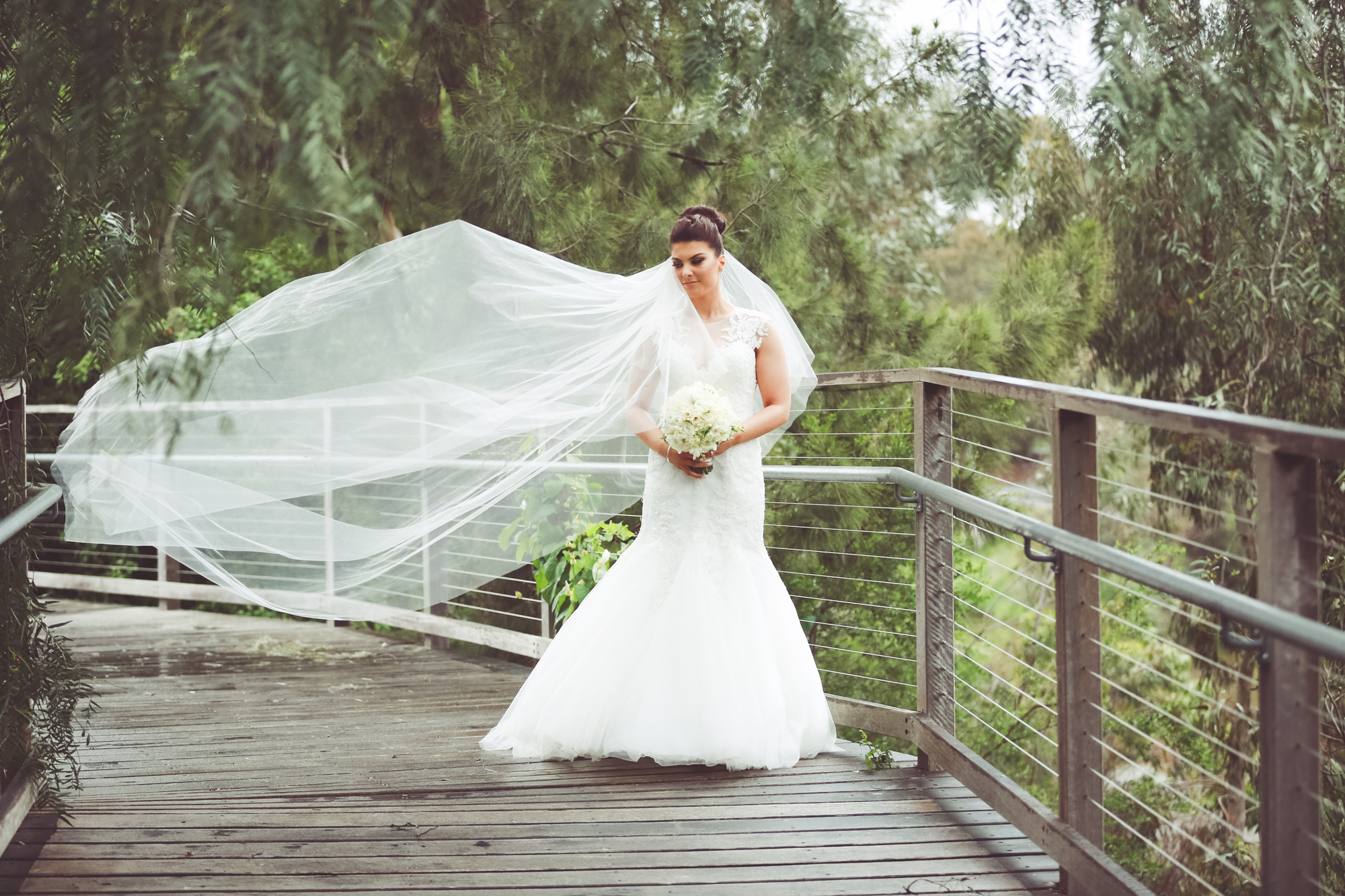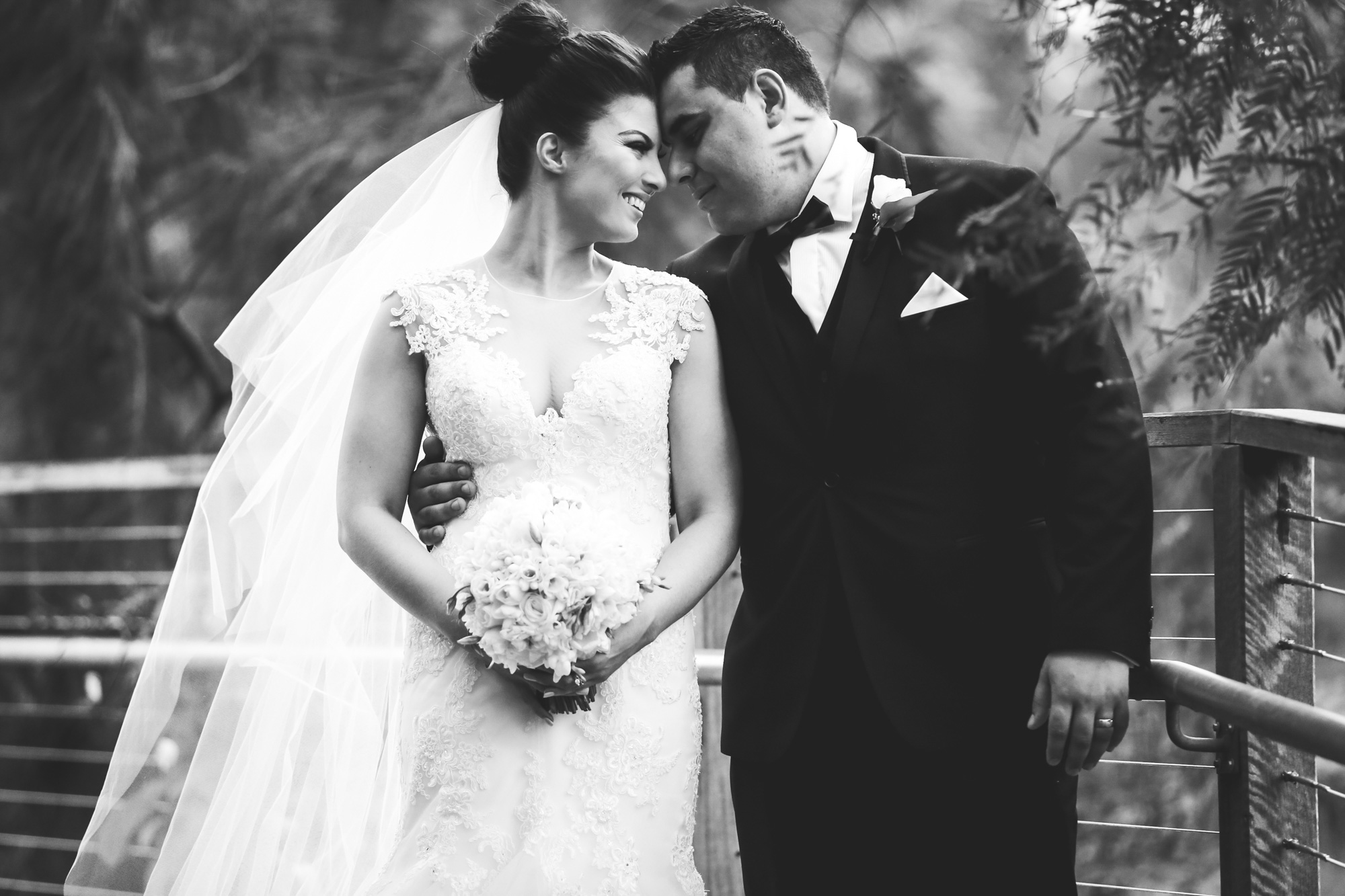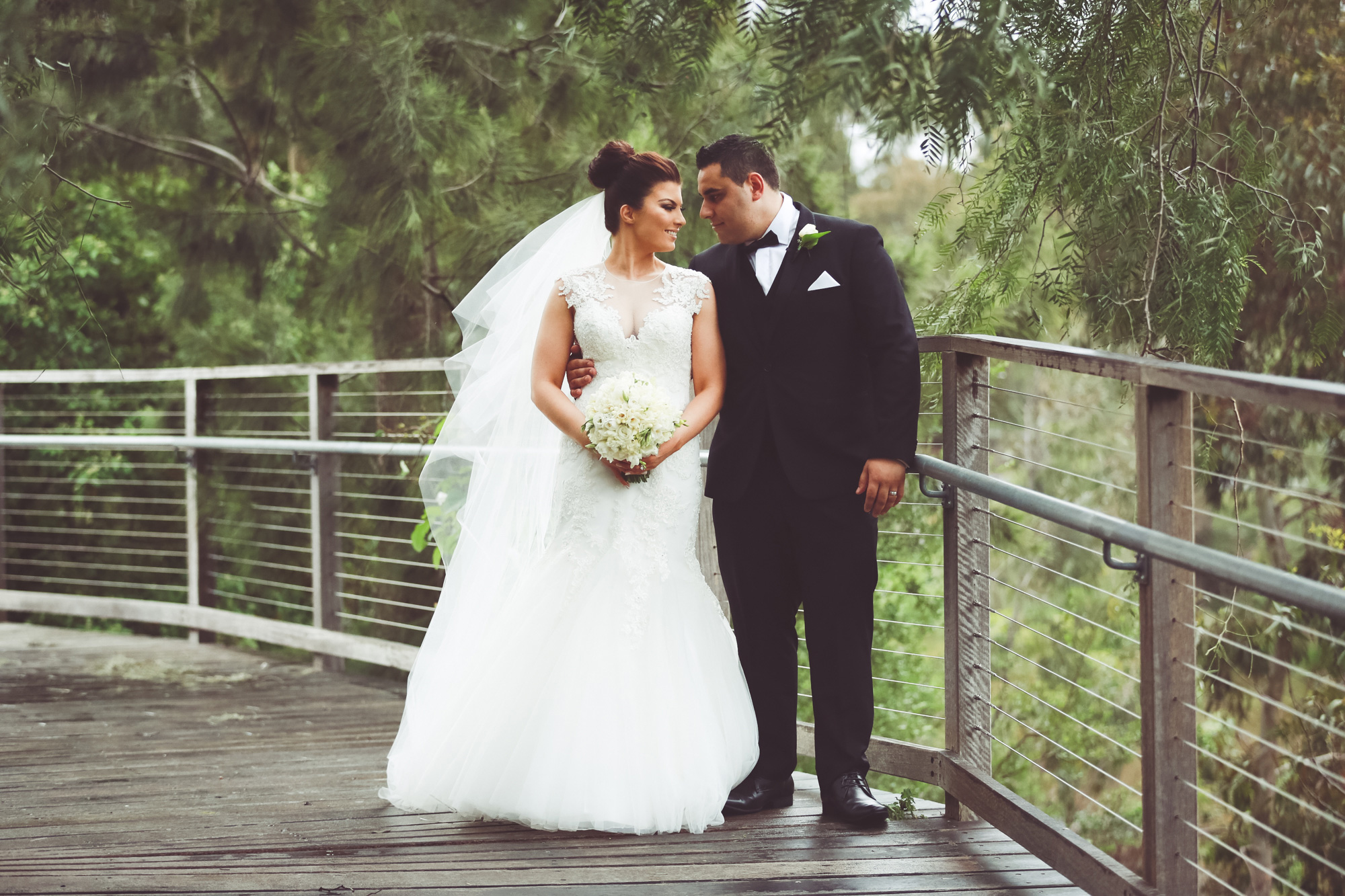 Stephanie has advice for brides-to-be: "Take more time to get photos with guests."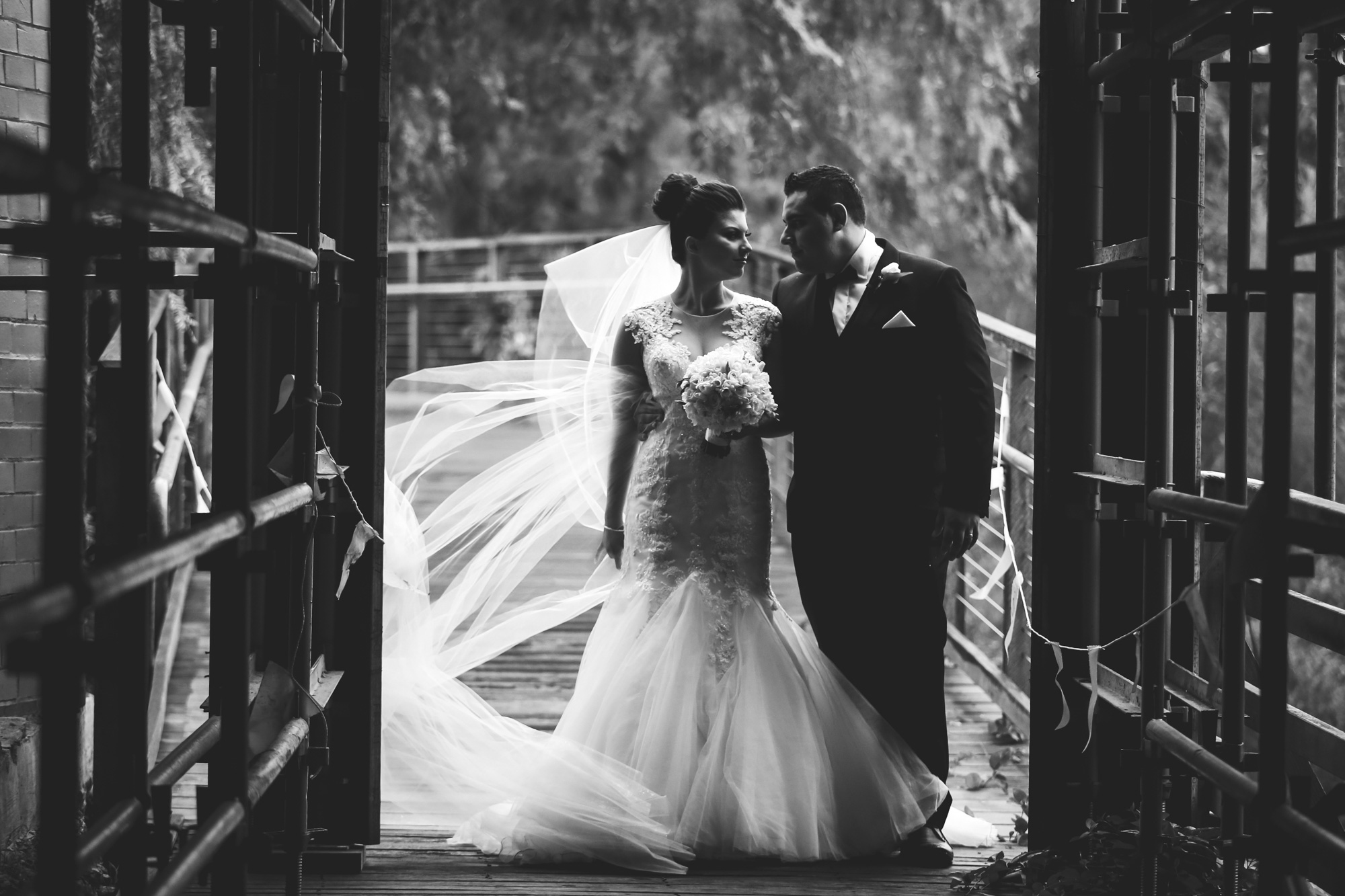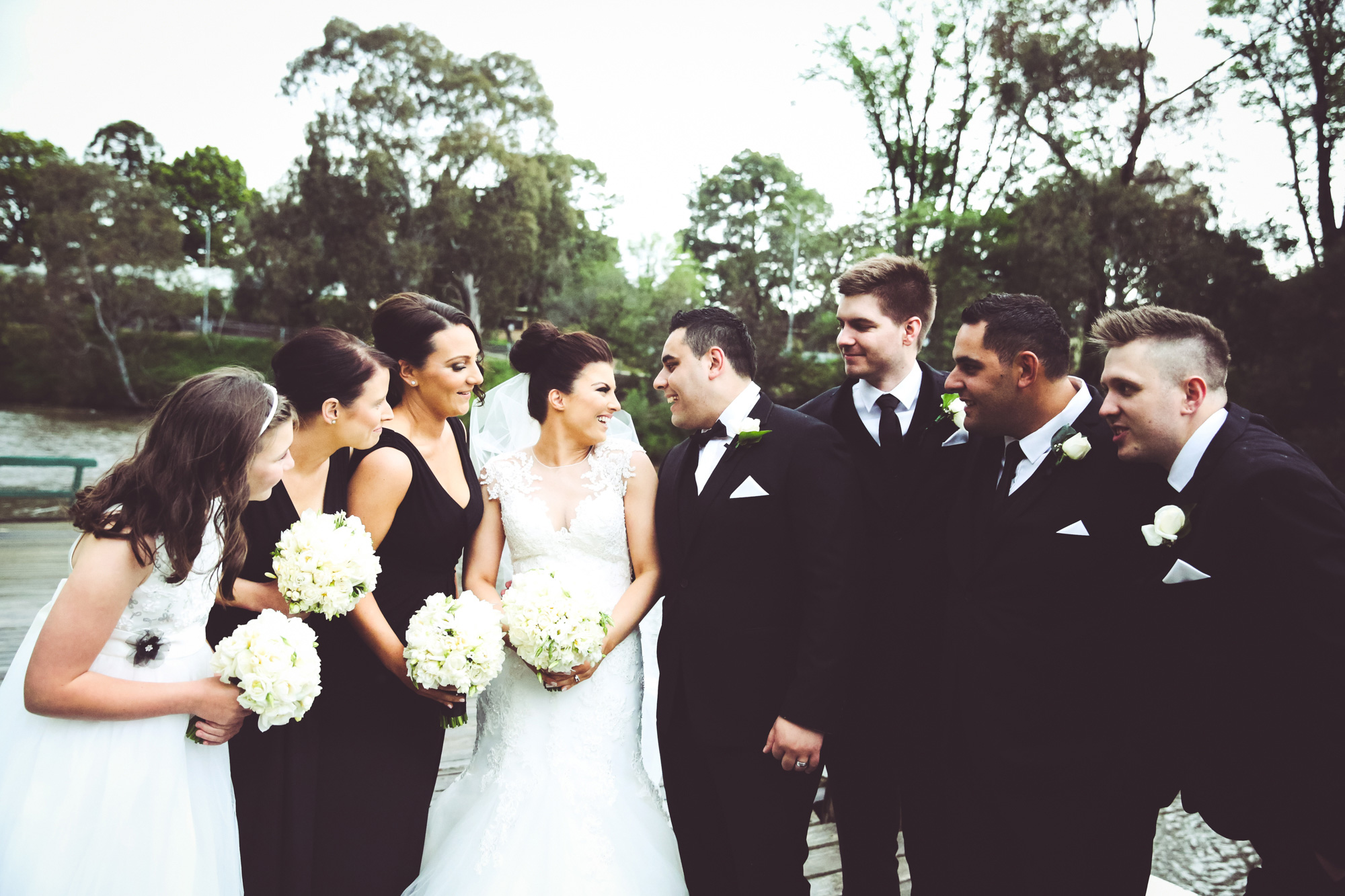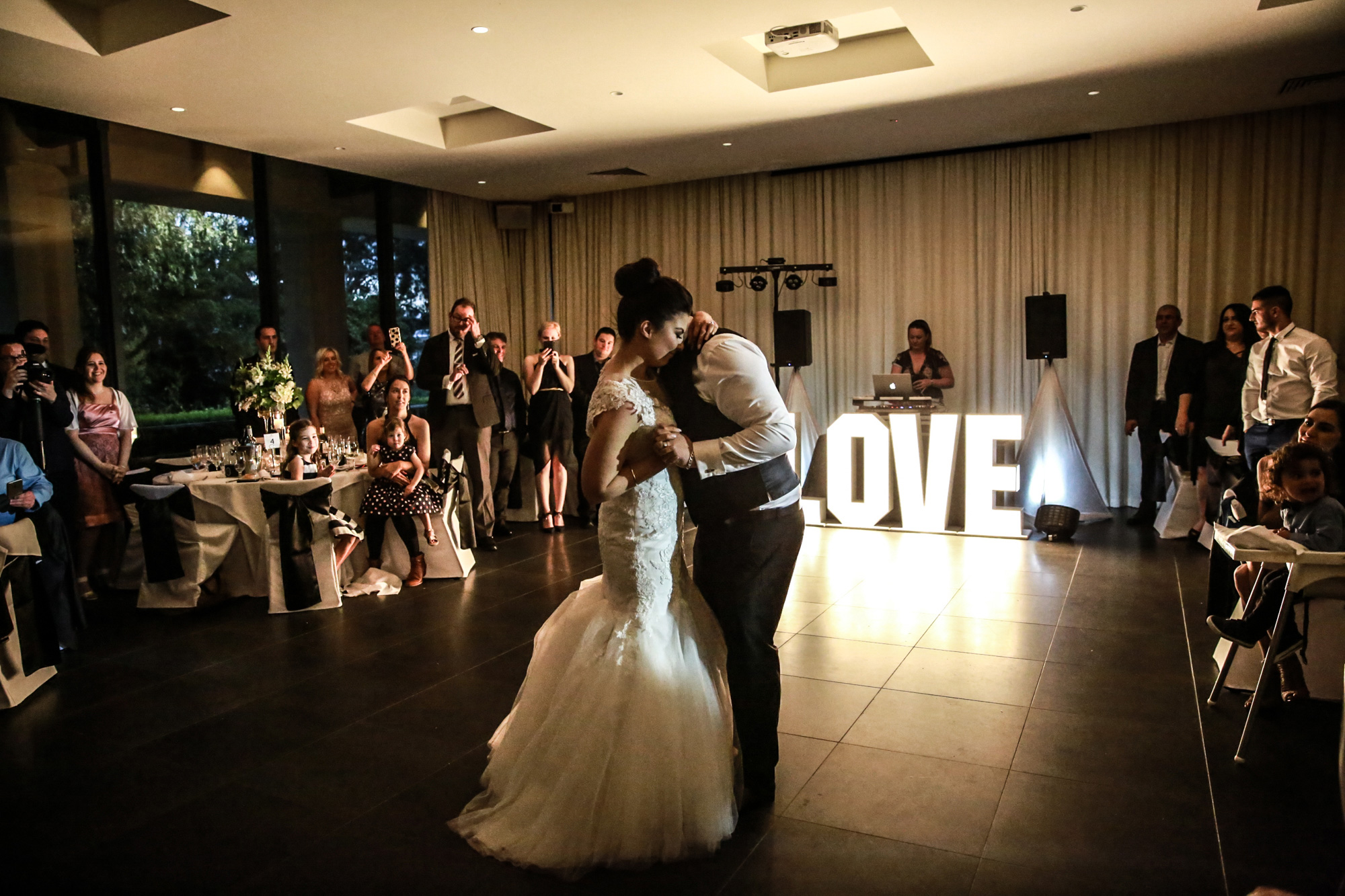 Praises the bride of Sensation Entertainment, "Our dance floor was always full."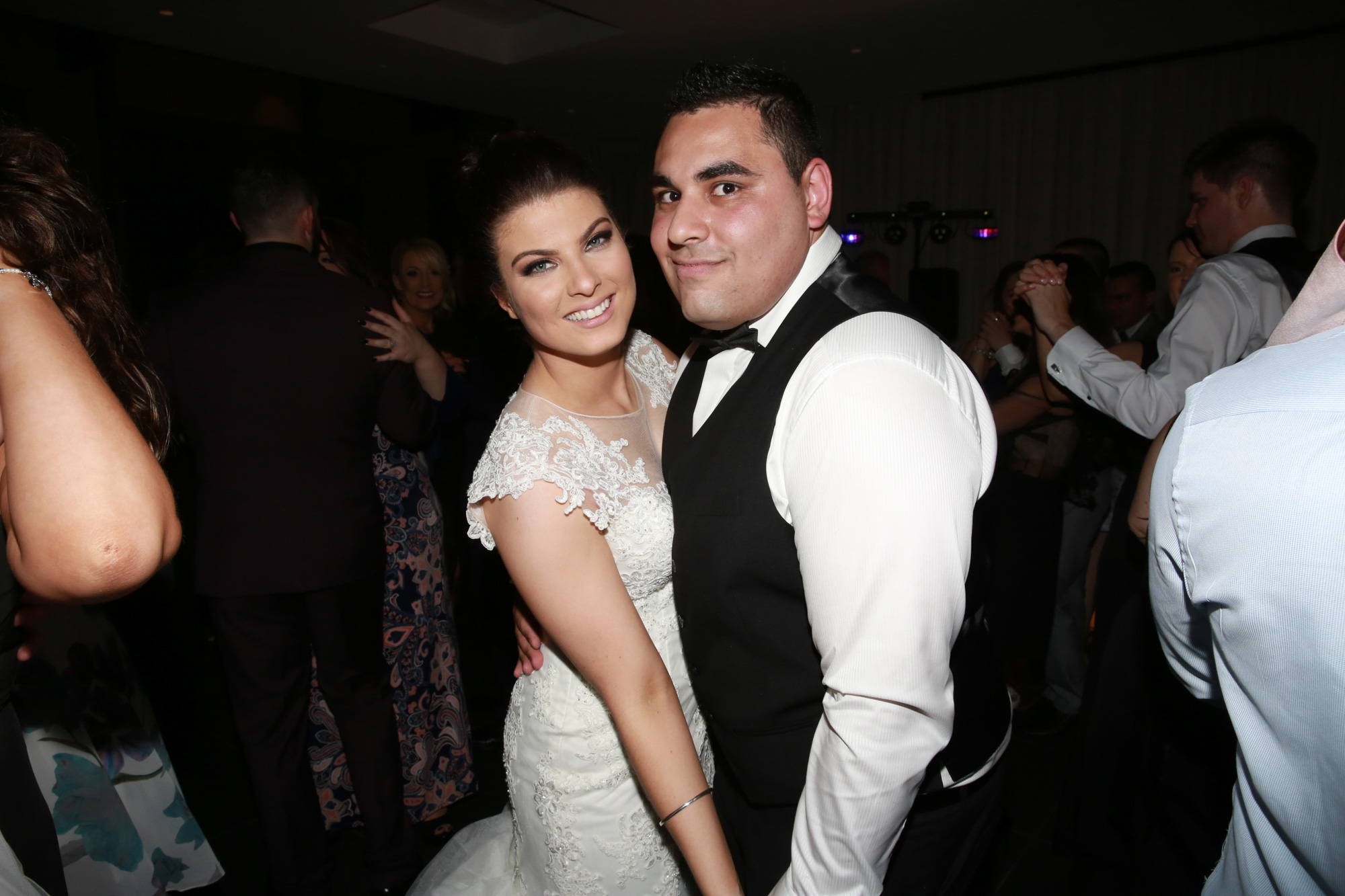 Video by Burgess Video.