Being seated at the "singles table" at their friends' wedding was a meant-to-be moment for Amy Callaghan and Bryan Crowl.
The pair, aged 27 and 33 respectively, met on their mutual friends' special day. Although they didn't live in the same city, they made it work with a long-distance relationship until Bryan moved from Brisbane to Melbourne to be with Amy. "From there on we could have a normal relationship and things were great," smiles the bride.
In her final year of a medical degree, Amy came home one evening to a huge bunch of flowers and a gourmet Italian dinner and was immediately suspicious. "But I tried not to get too excited!" recalls Amy. "When he pulled out the bottle of Verve we had been saving for a special occasion I knew something was up. I was so relieved that he proposed at home since I cried a lot with happiness."
They married at their elegant spring wedding on September 25, 2015 in Brisbane with 80 guests. The ceremony at All Hallows' School Chapel was a meaningful choice for the bride who went to school there. A reception at Rydges South Bank on the rooftop followed. "The venue itself has stunning views of the Brisbane CBD skyline," says Amy. "It's in a very convenient location especially for interstate guests who stayed both at Rydges and at other surrounding Southbank hotels."
Photos courtesy of Sarah Streets Studios.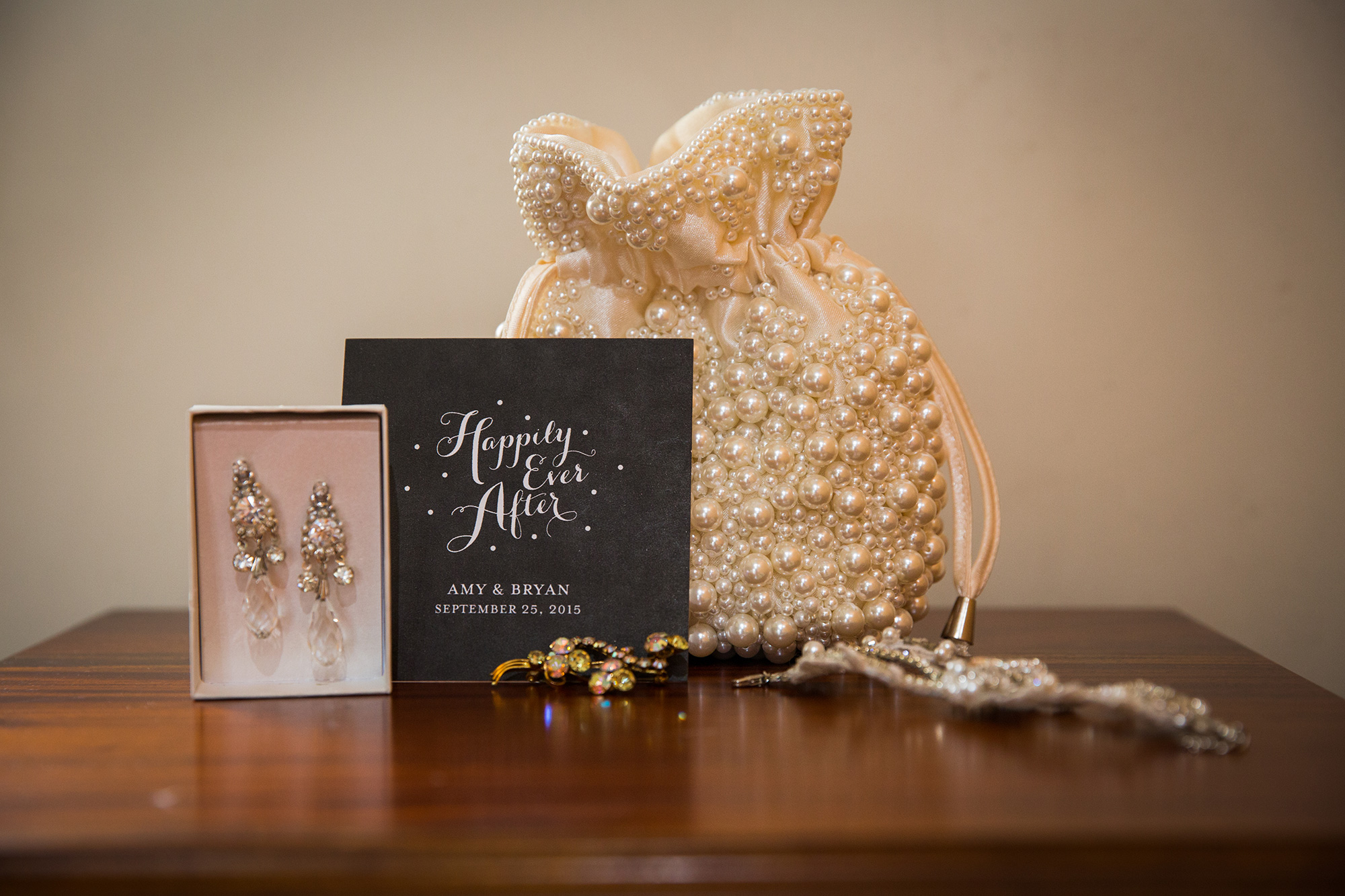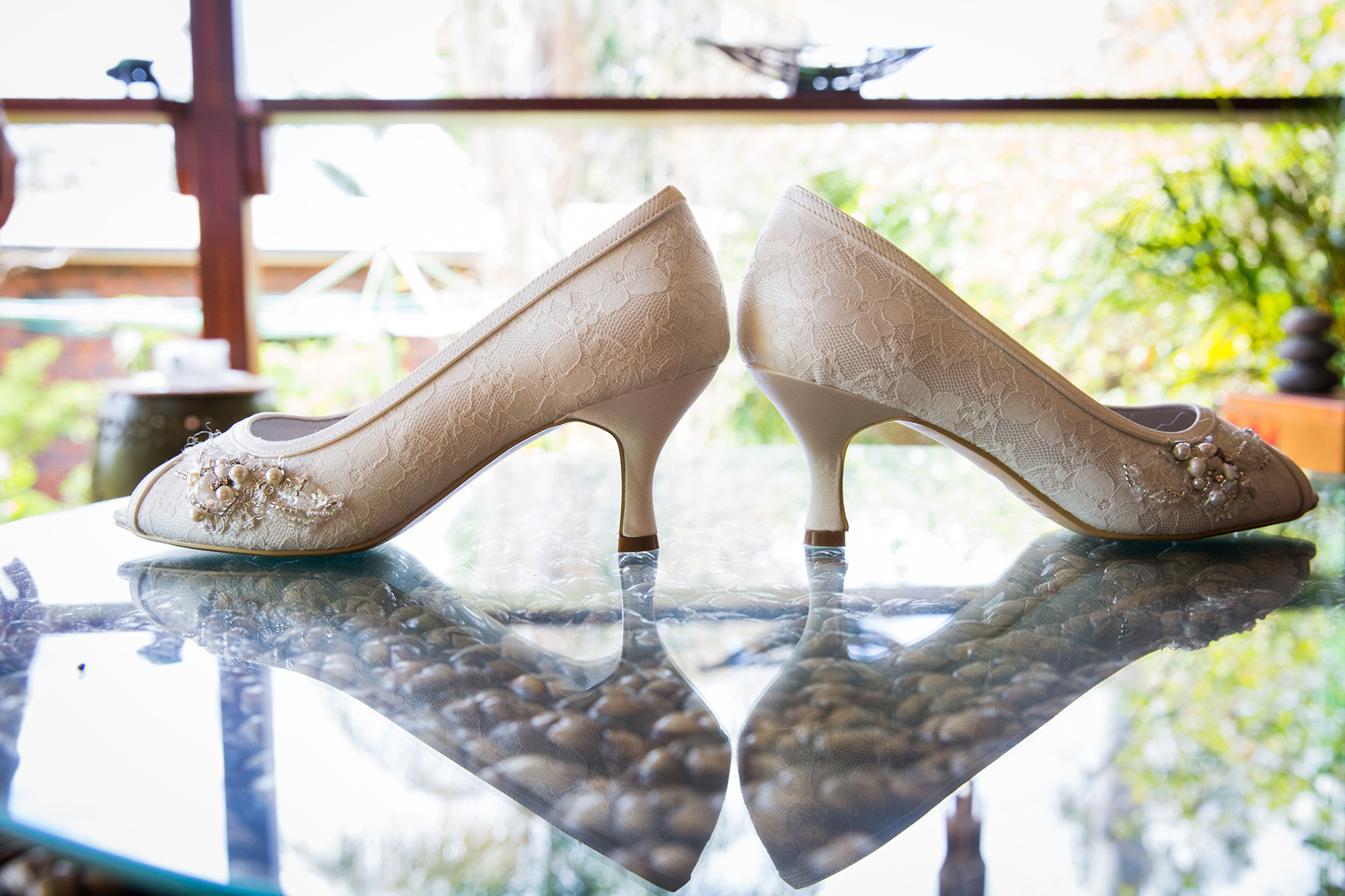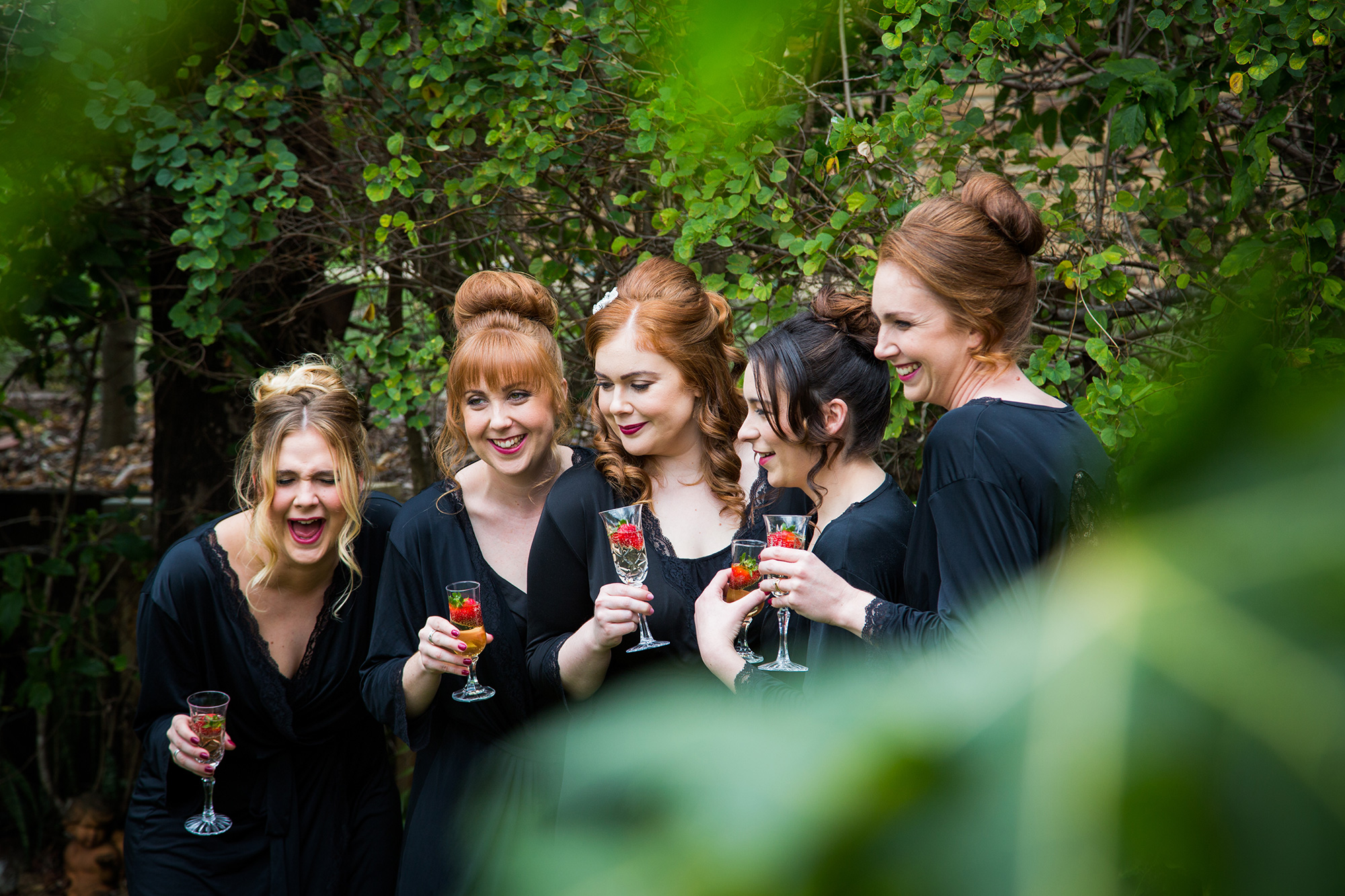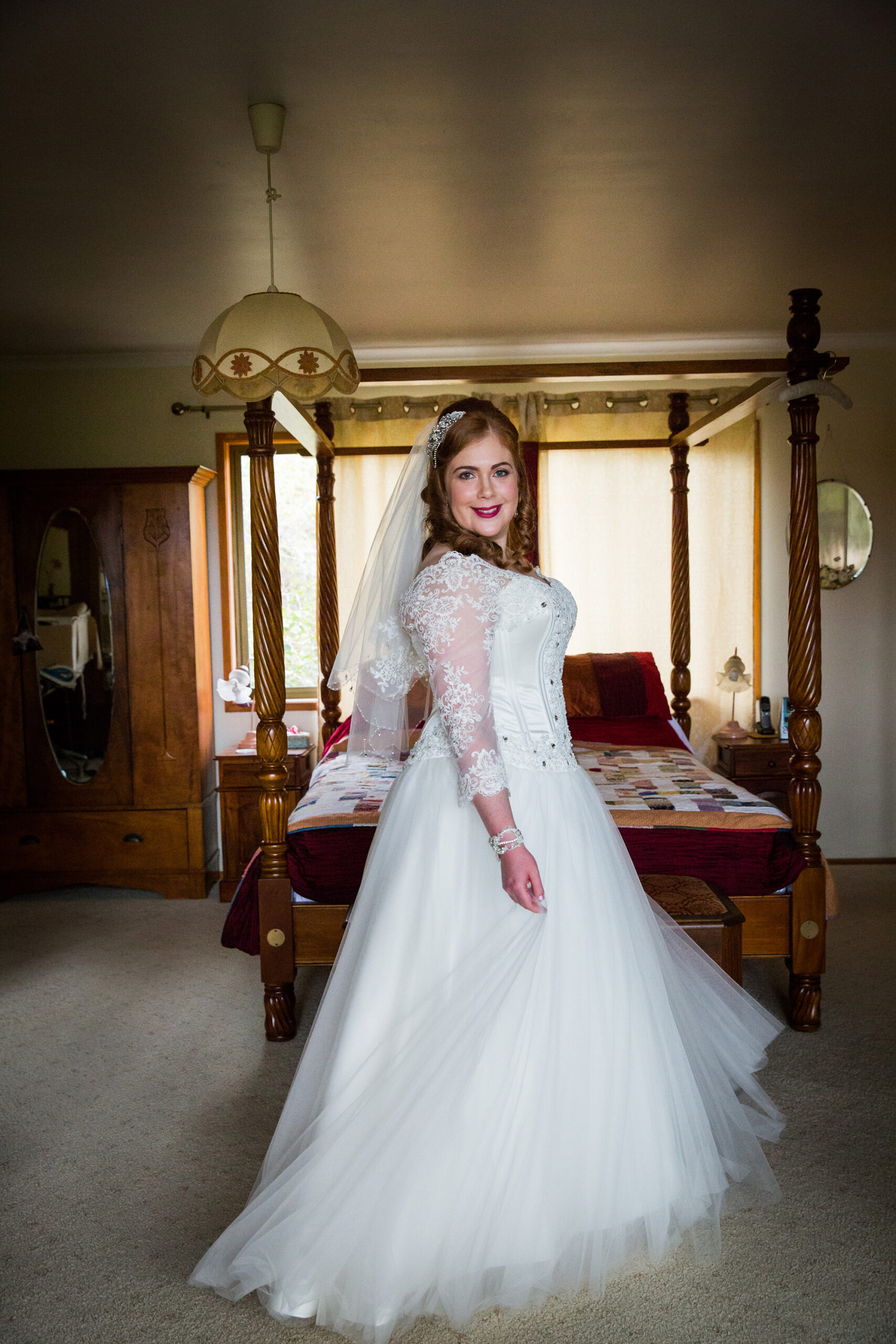 Amy's strapless gown was modified by Sew Master Fashions to include beautiful lace sleeves.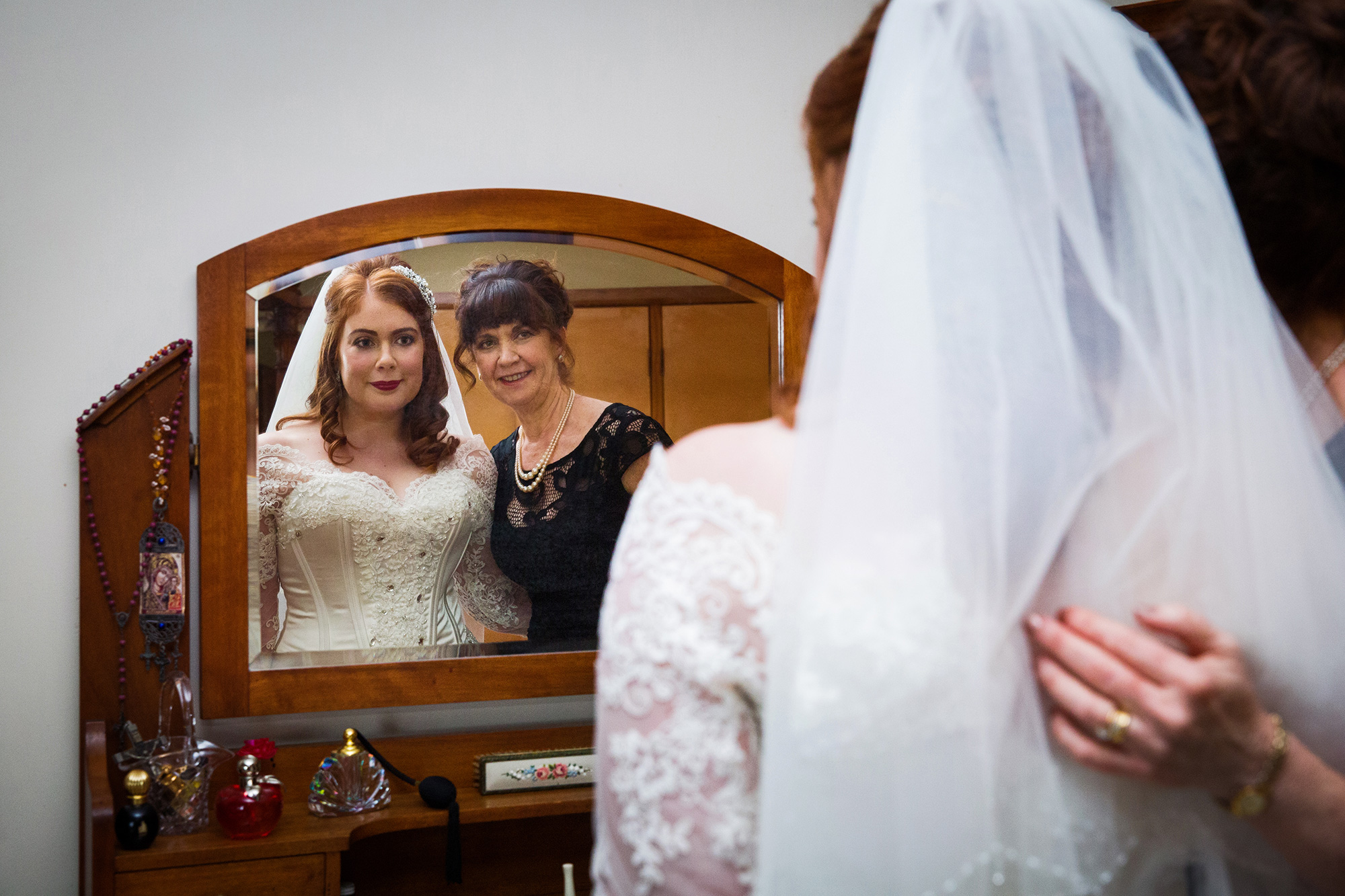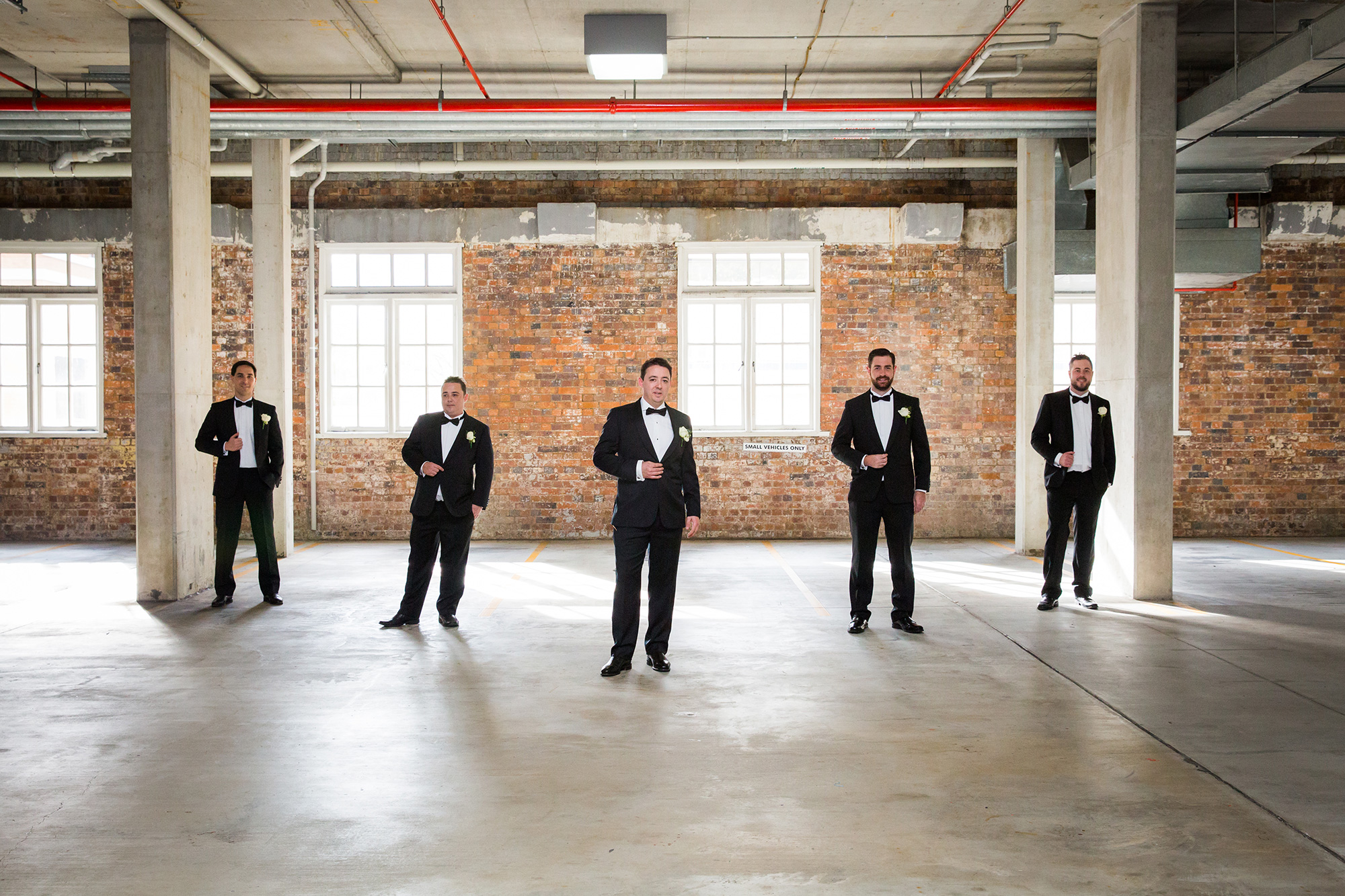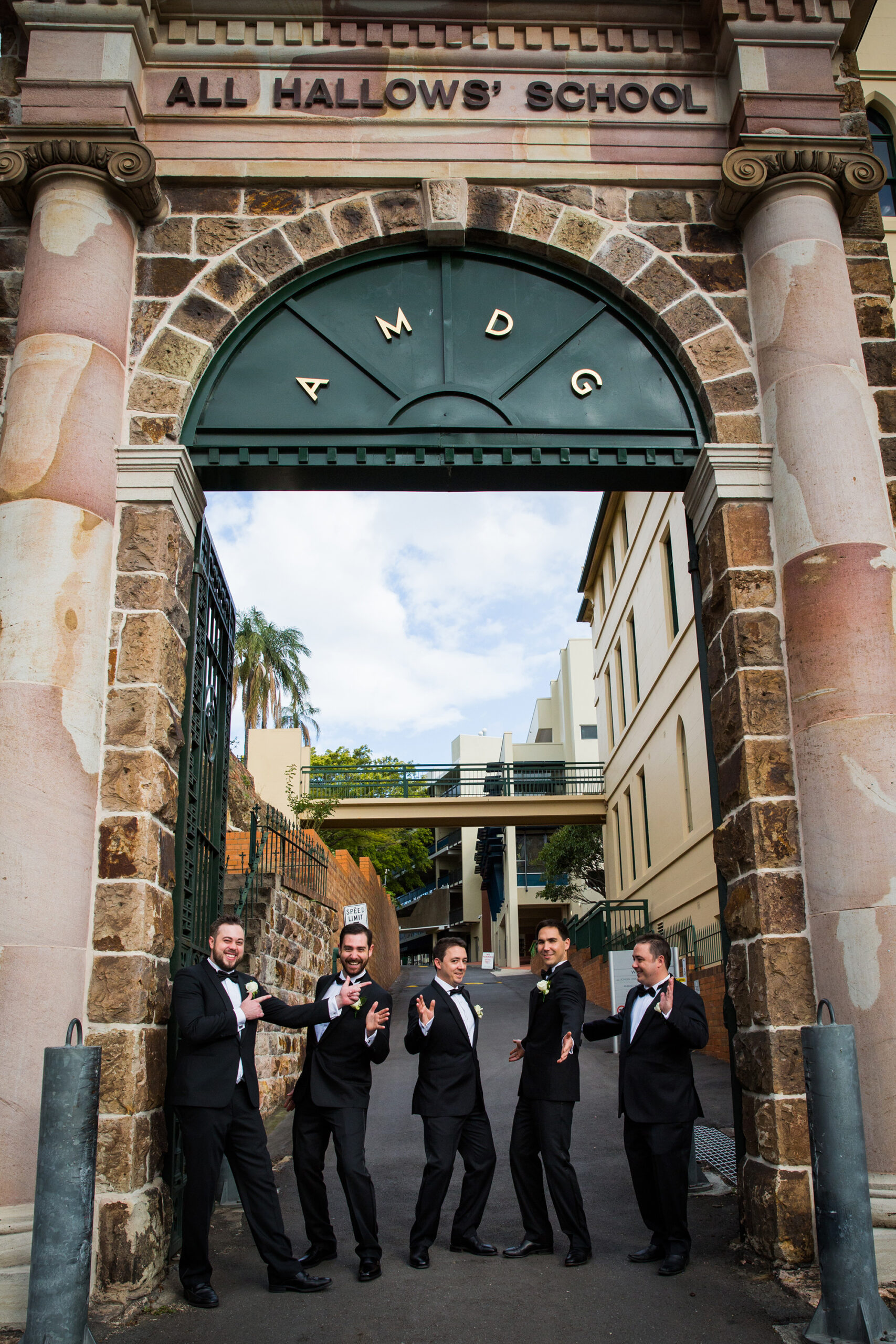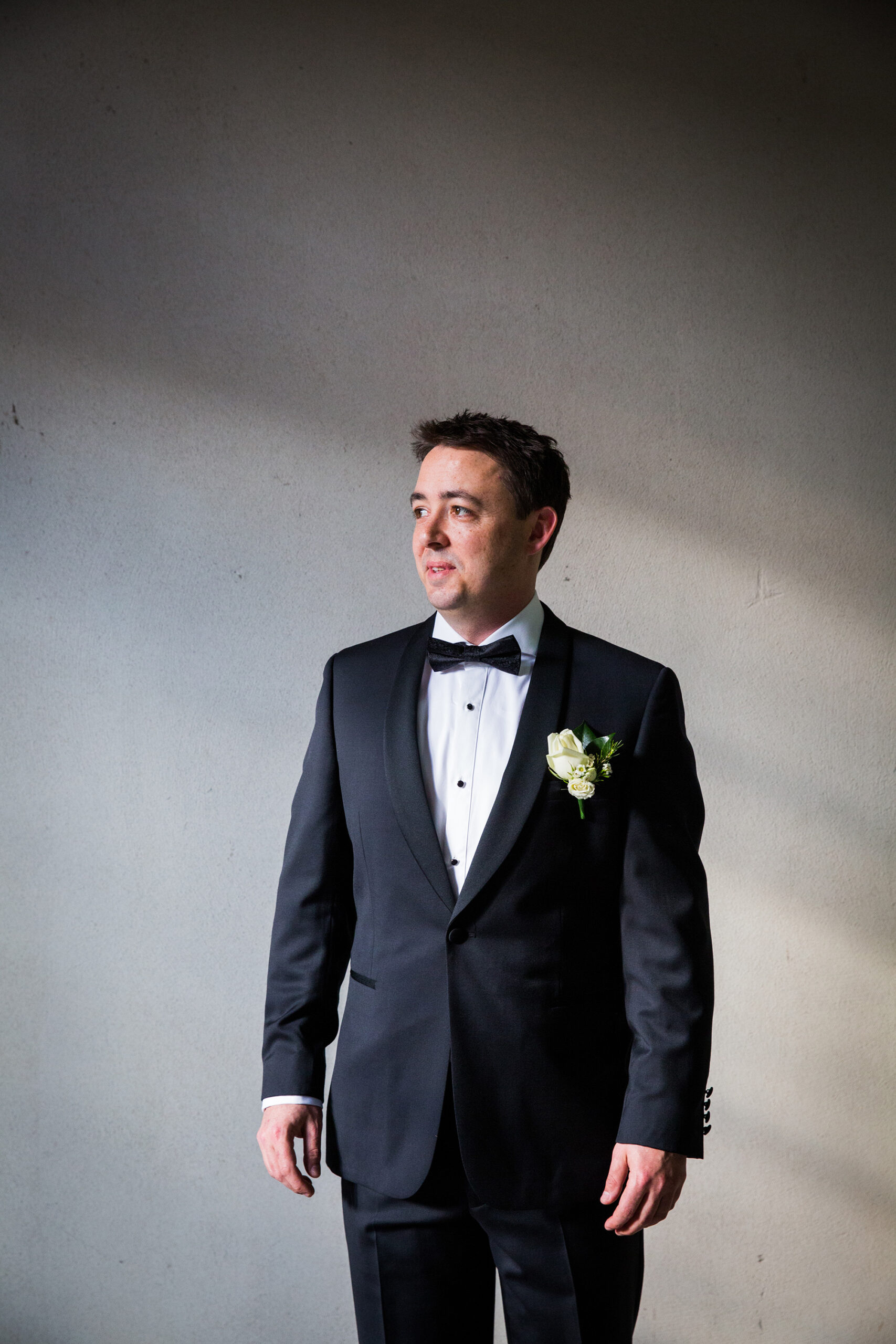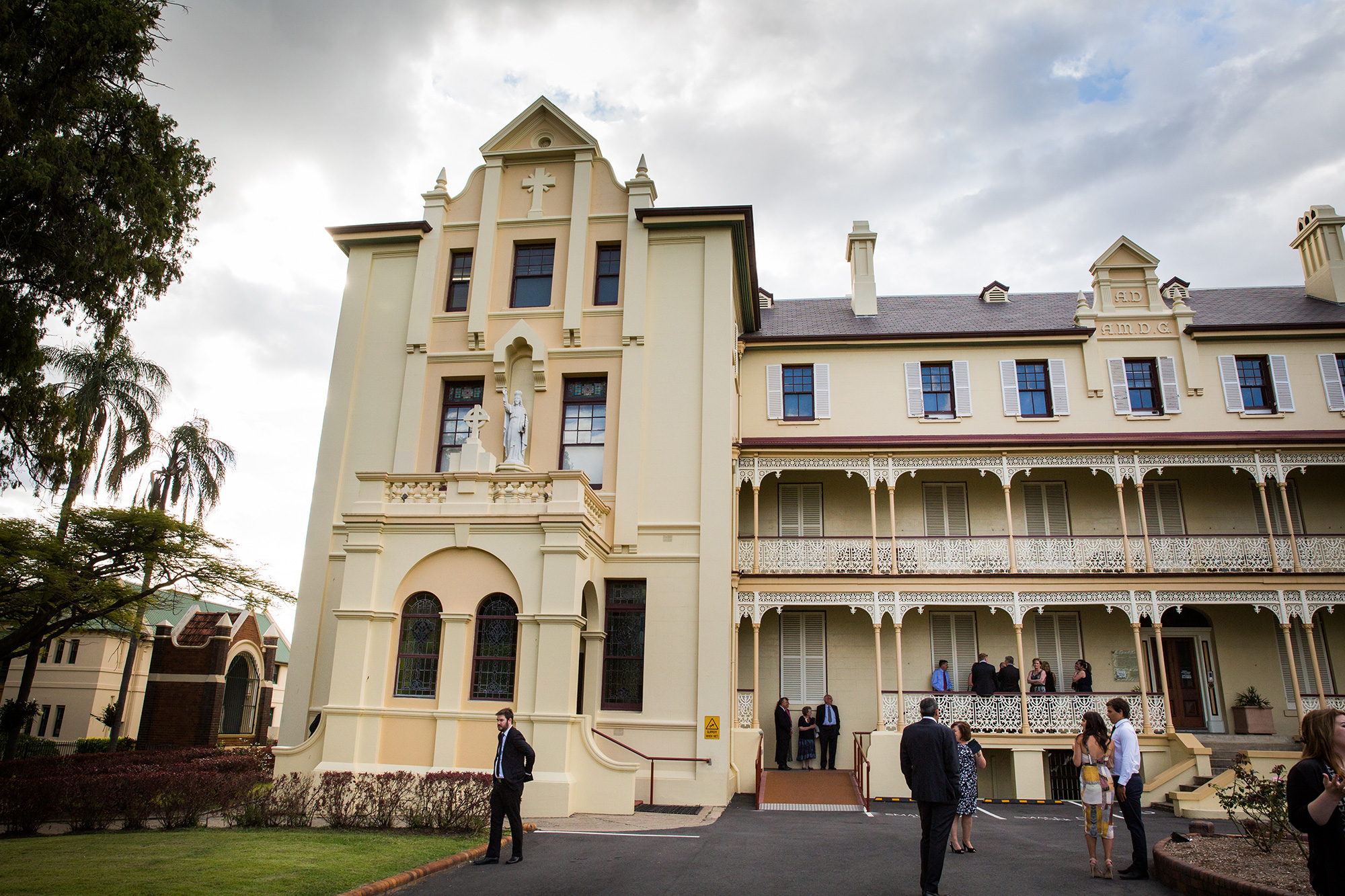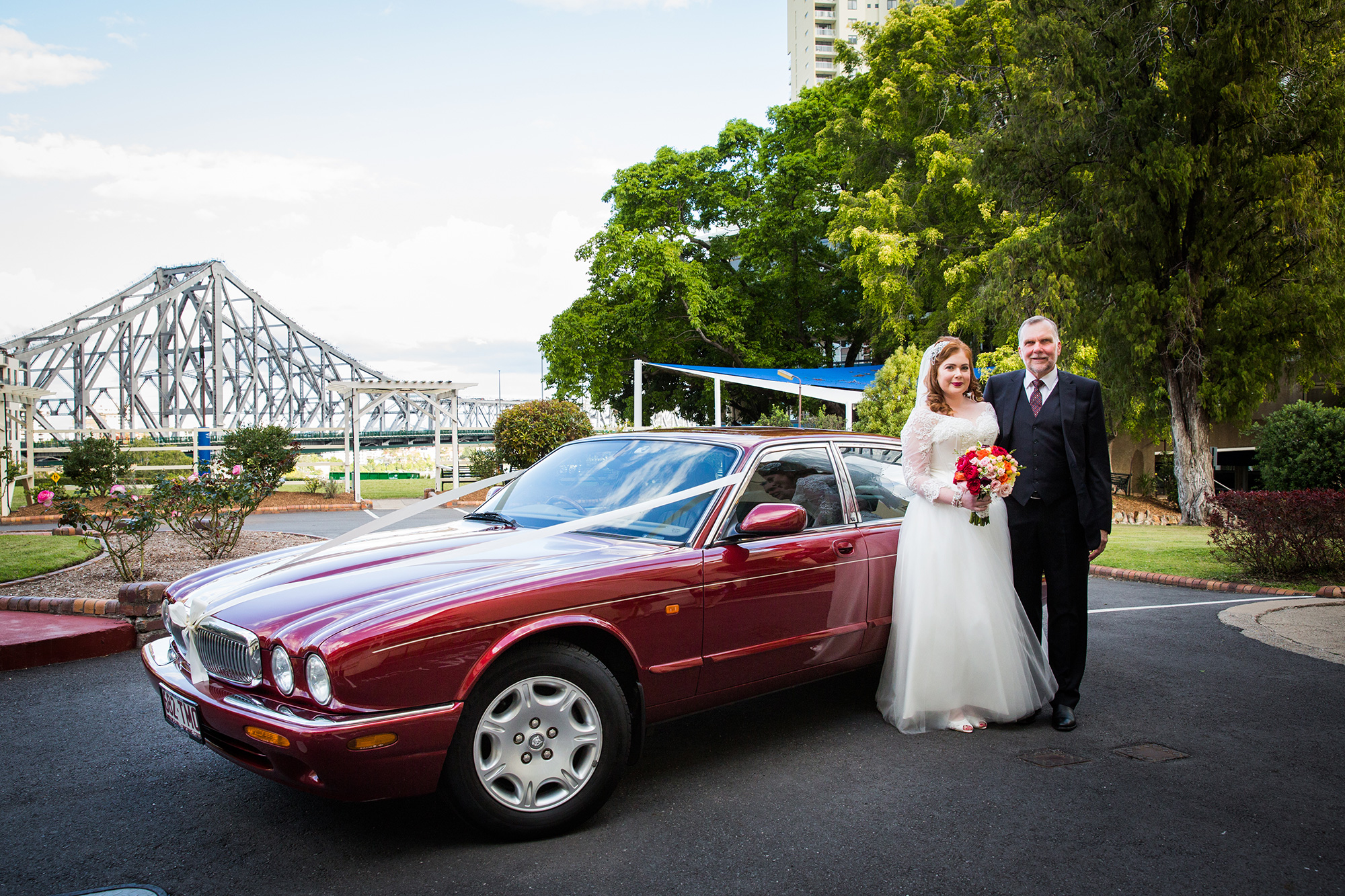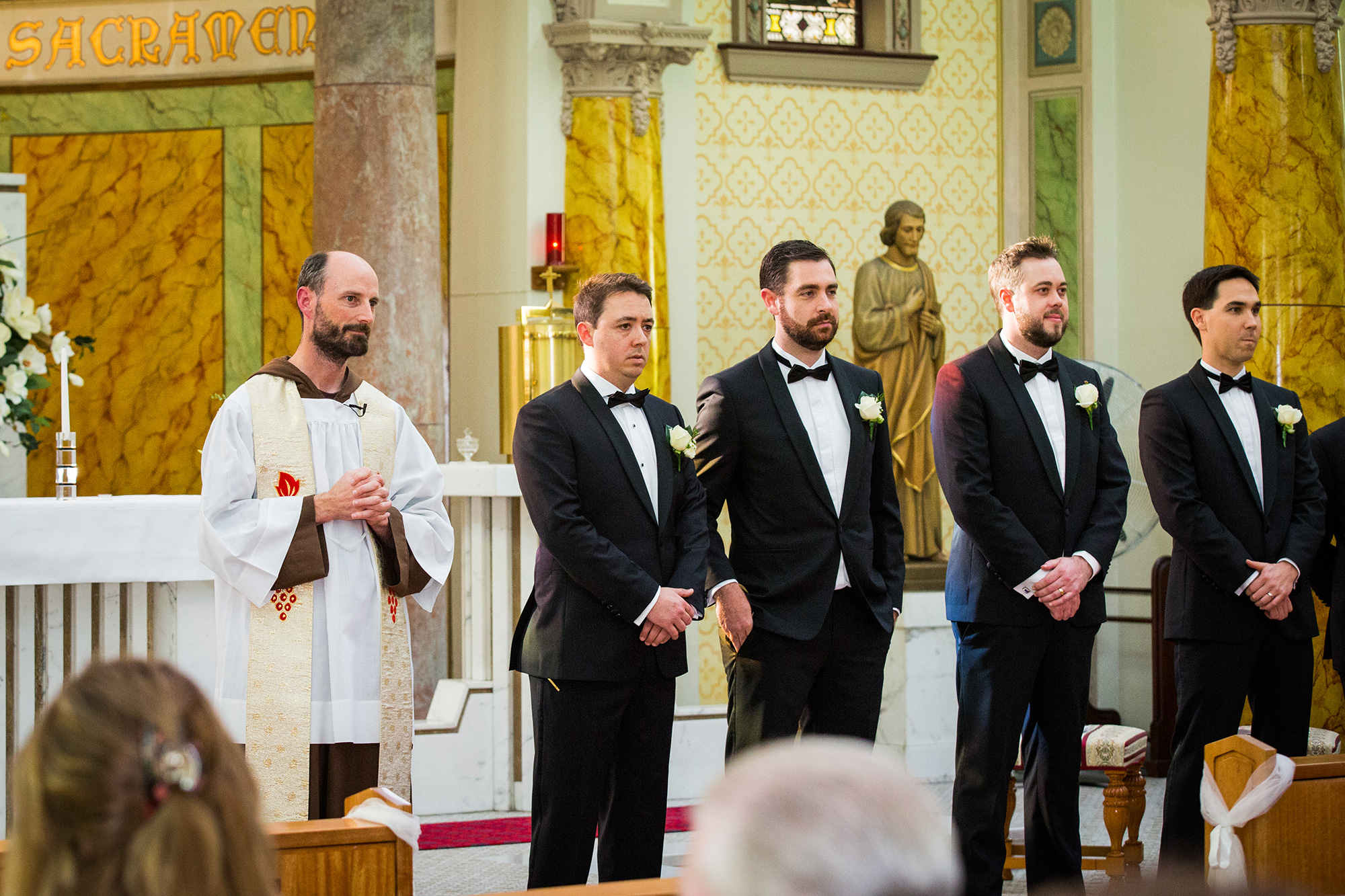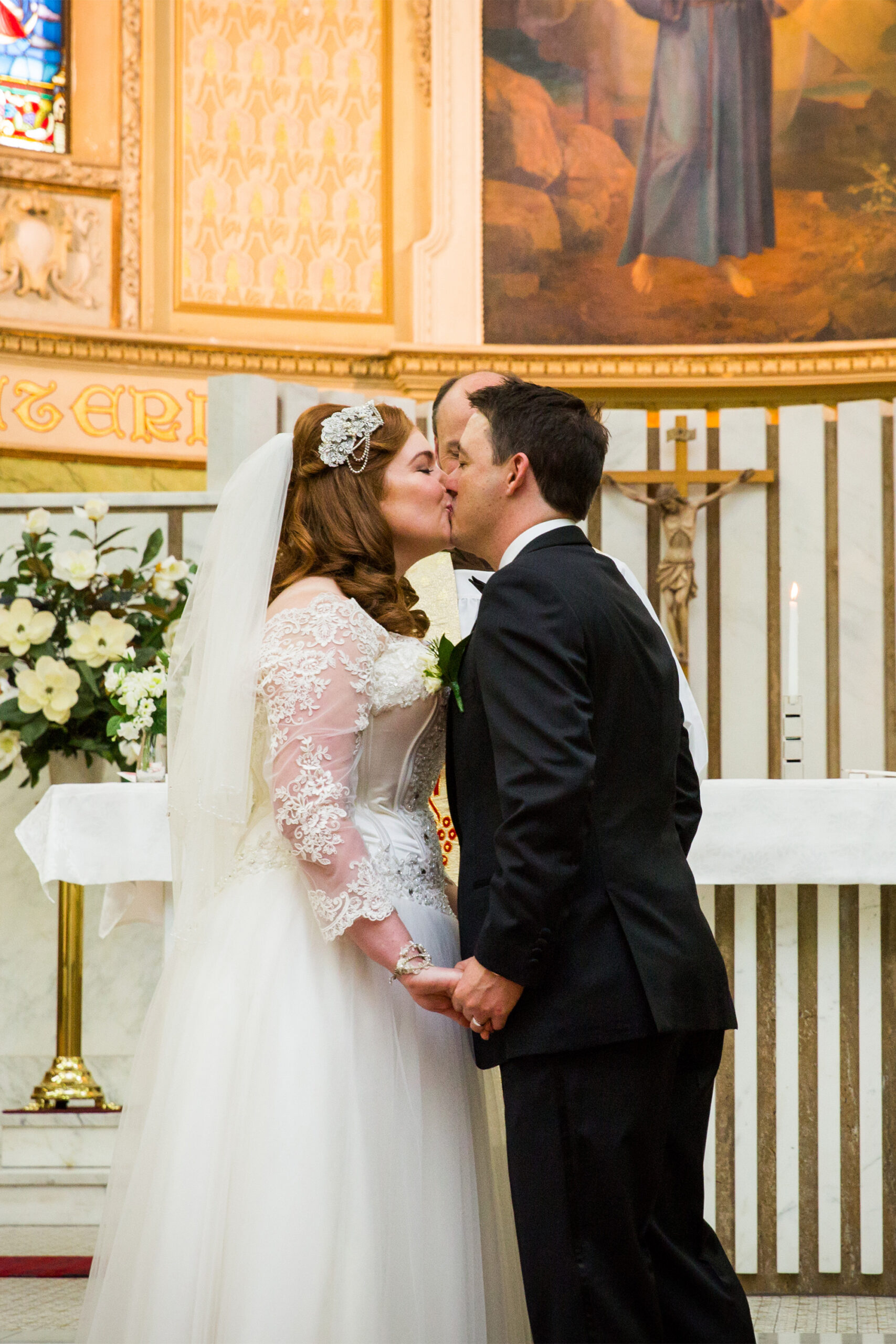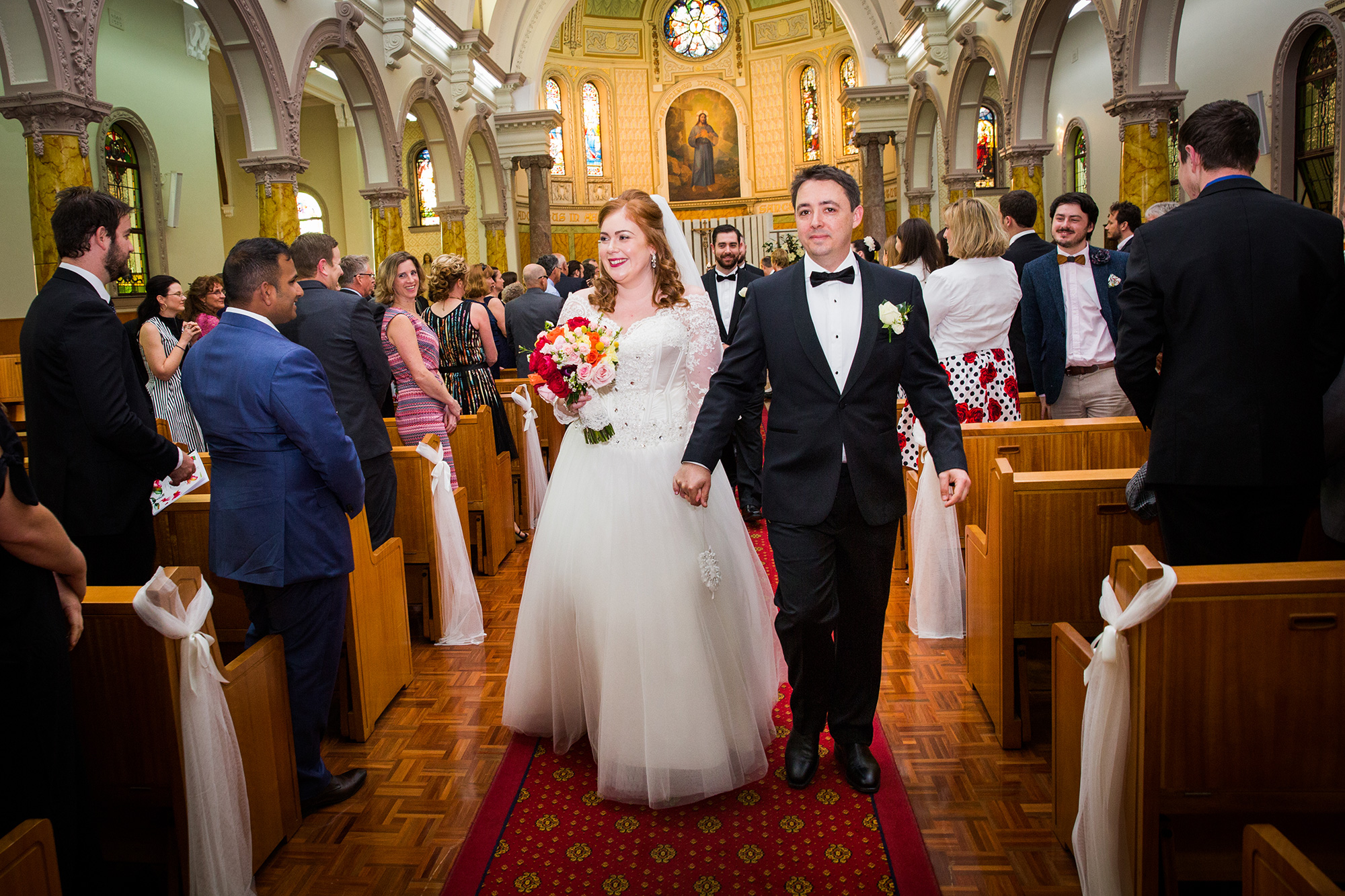 "The flowers were my favourite part of our wedding," says Amy. "It was so important to me to have lots of beautiful, mixed spring blooms."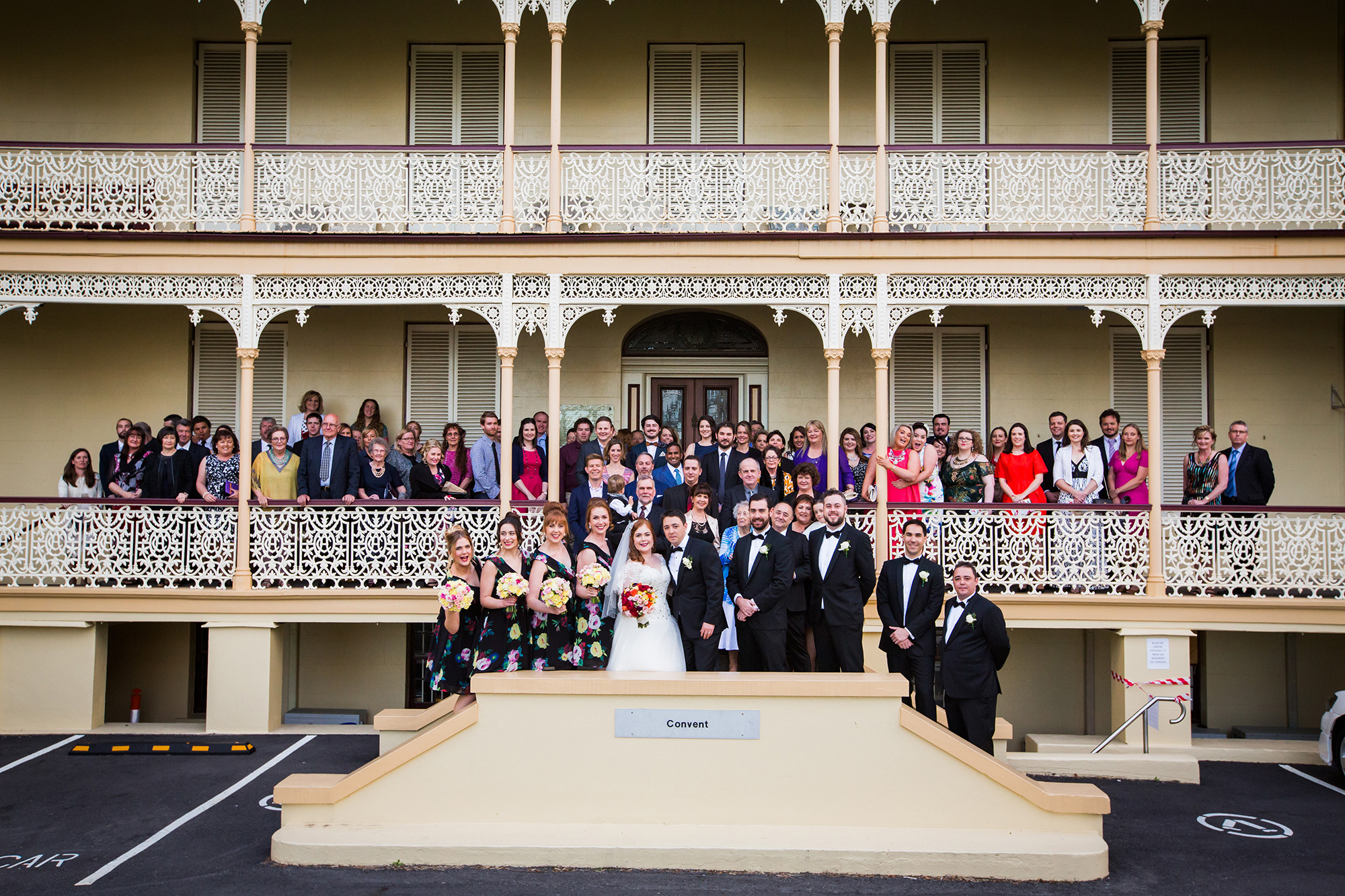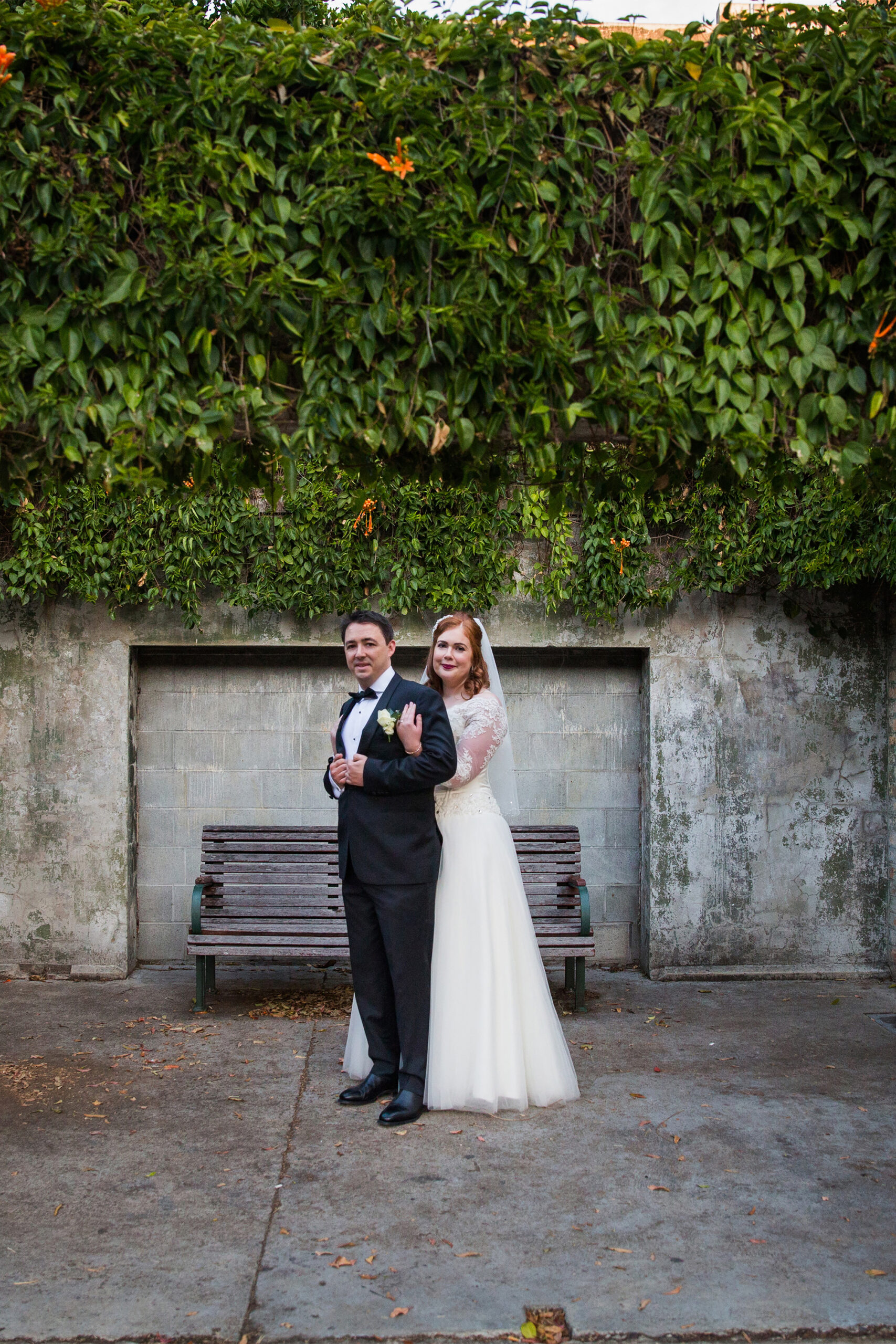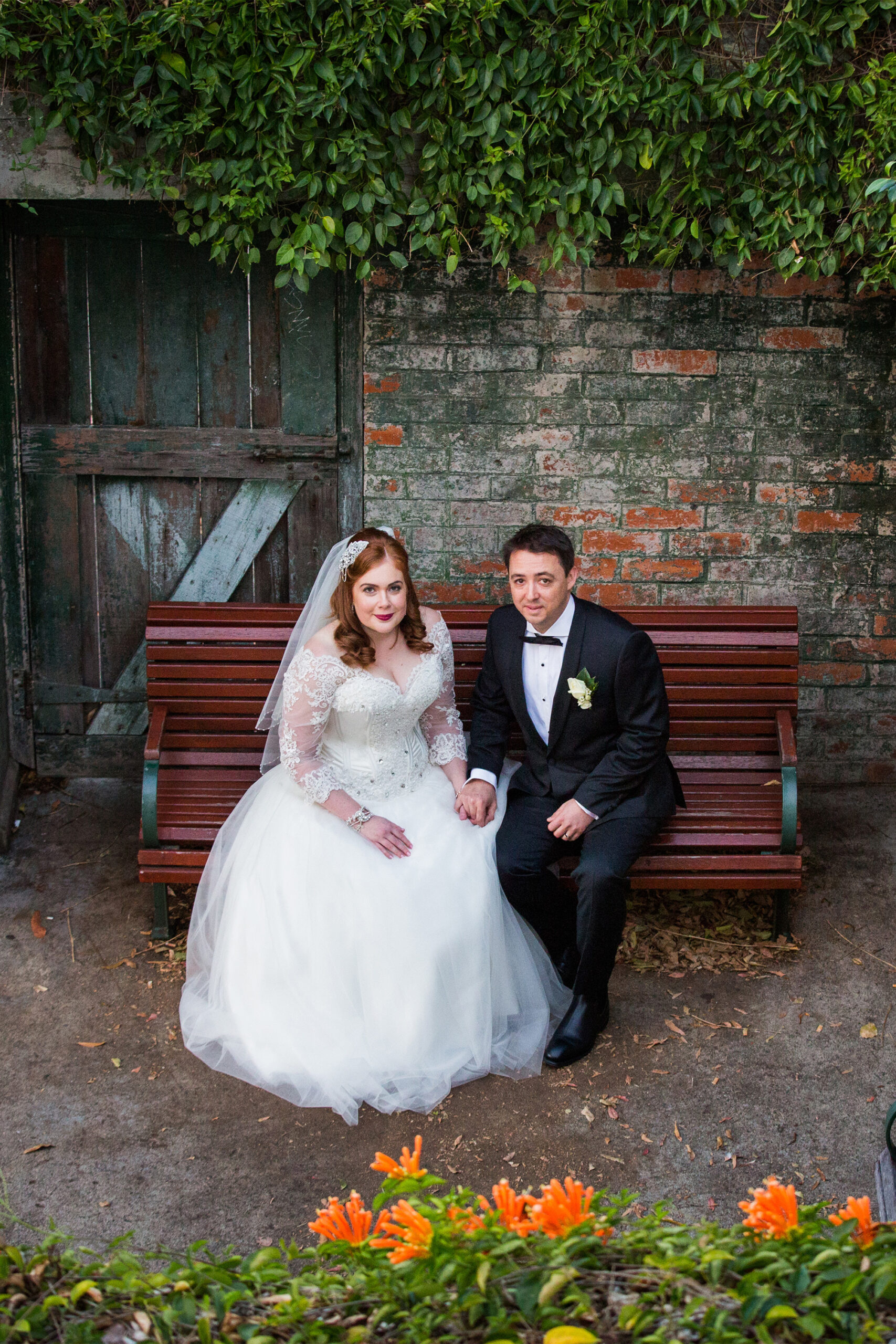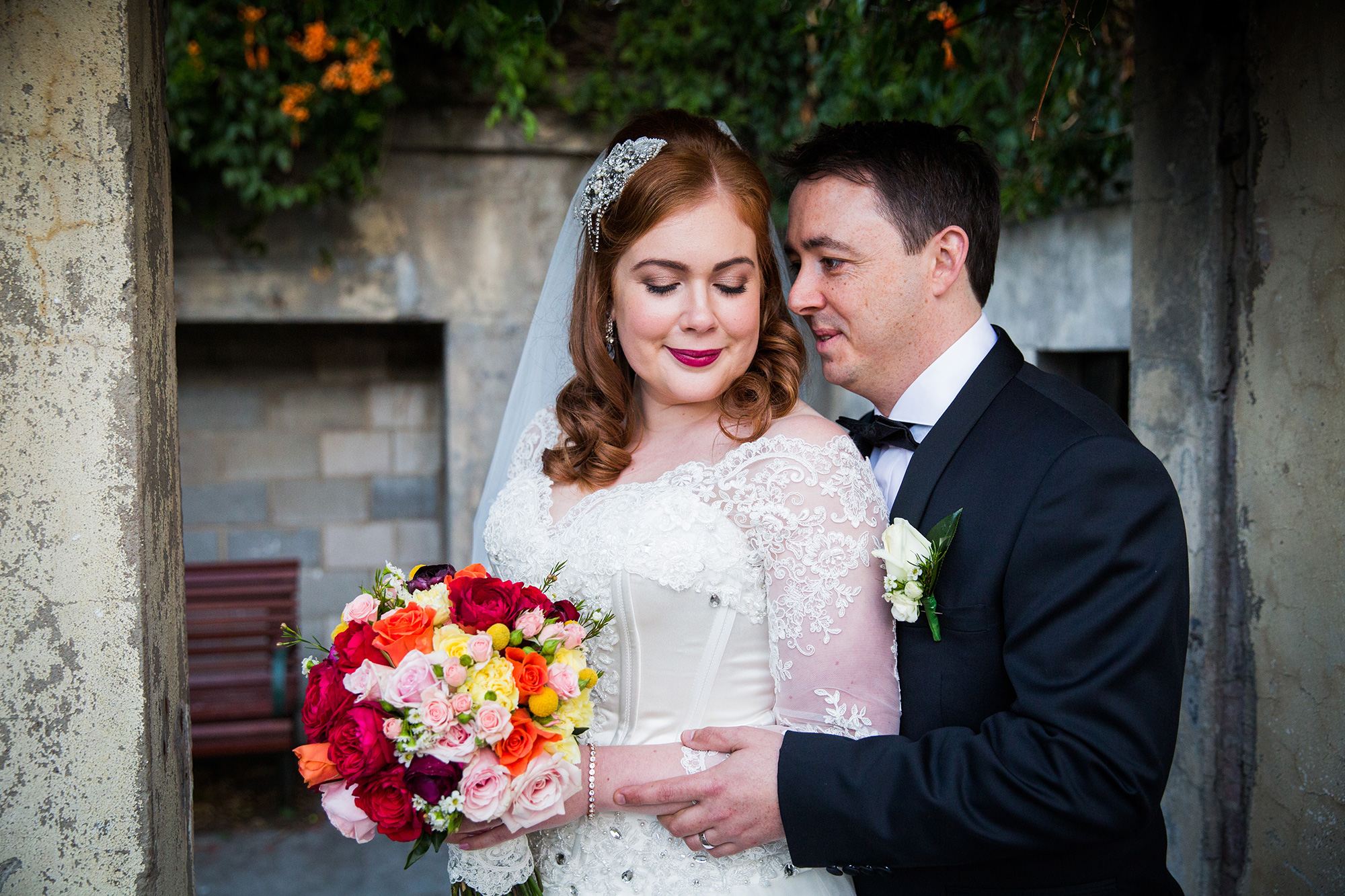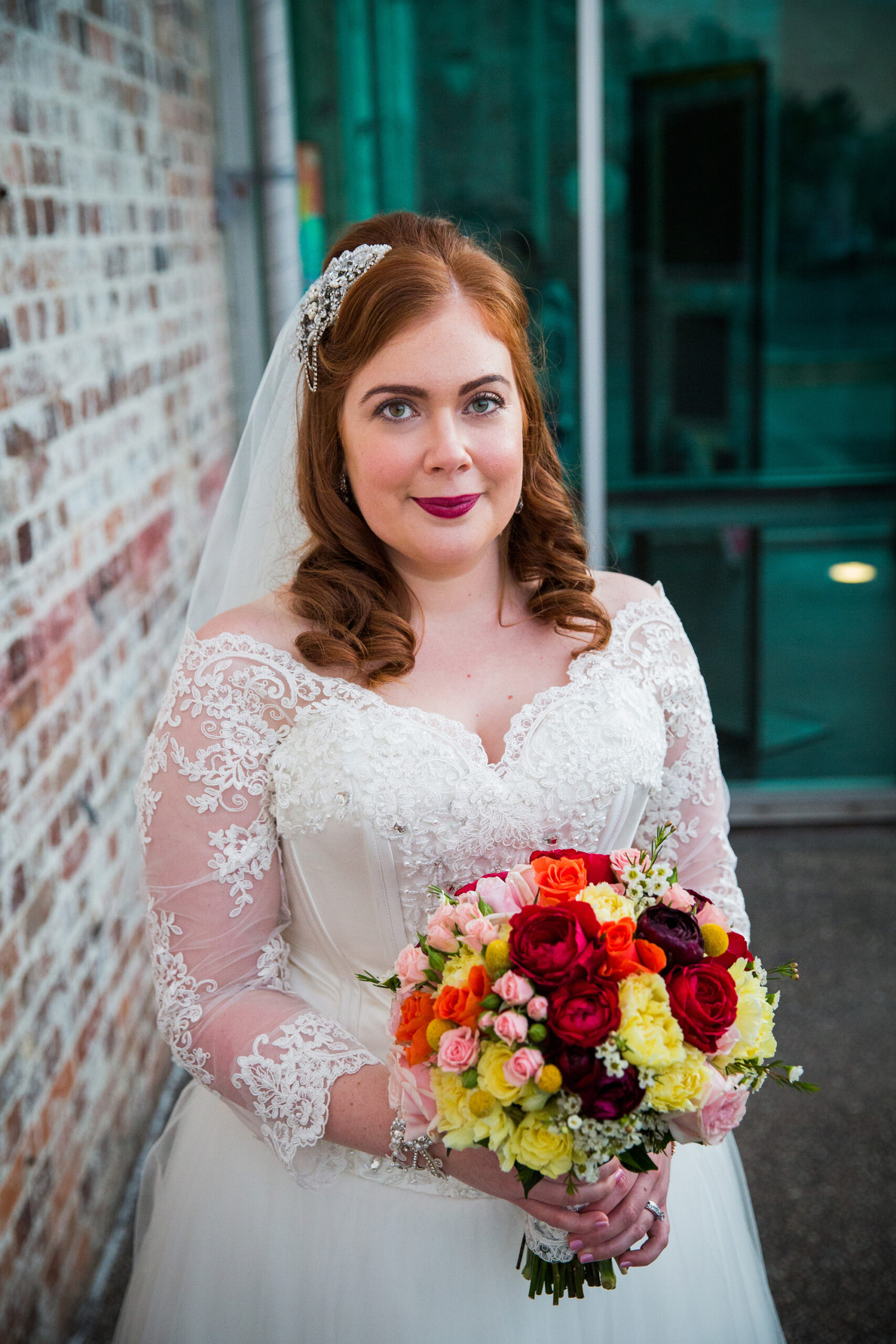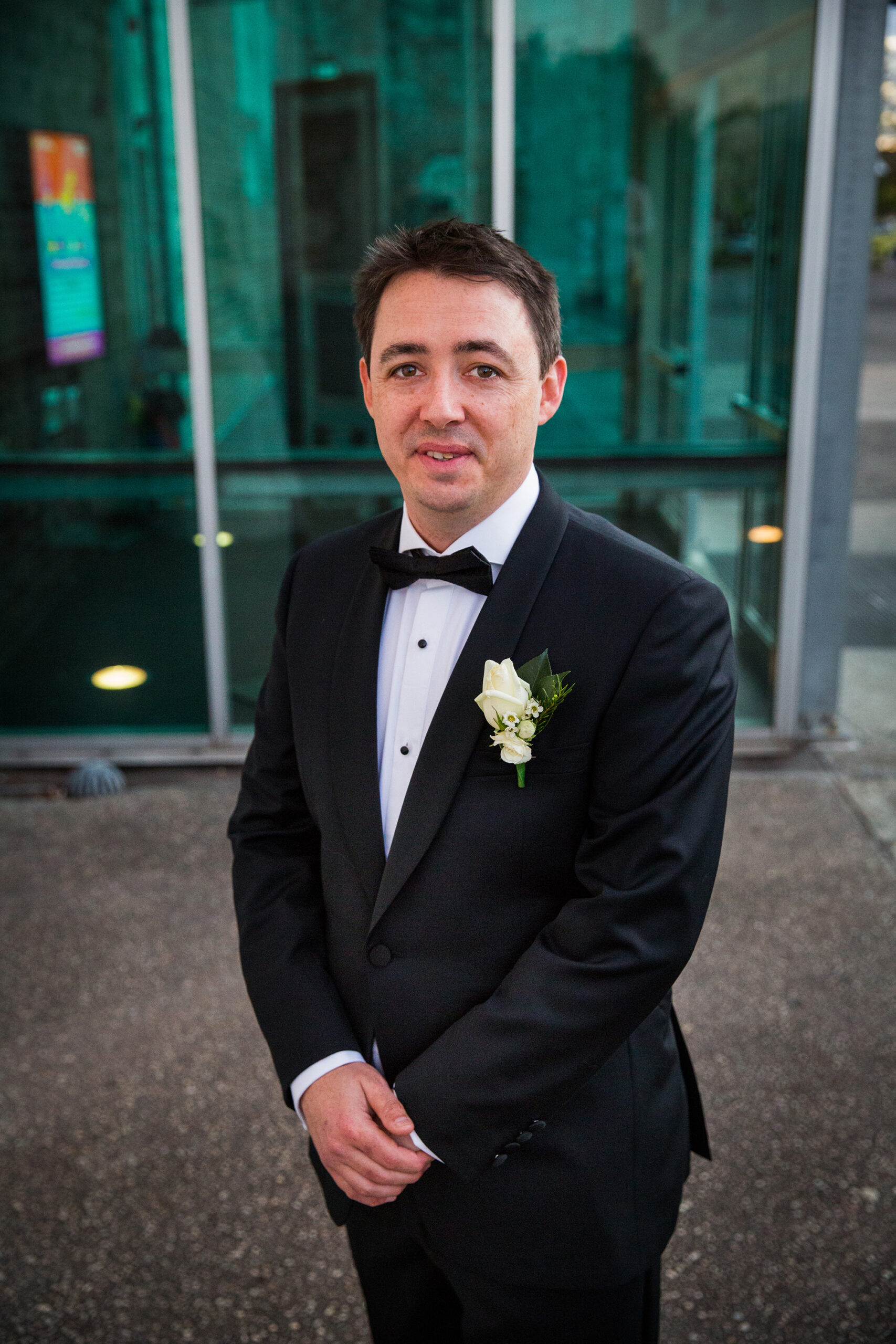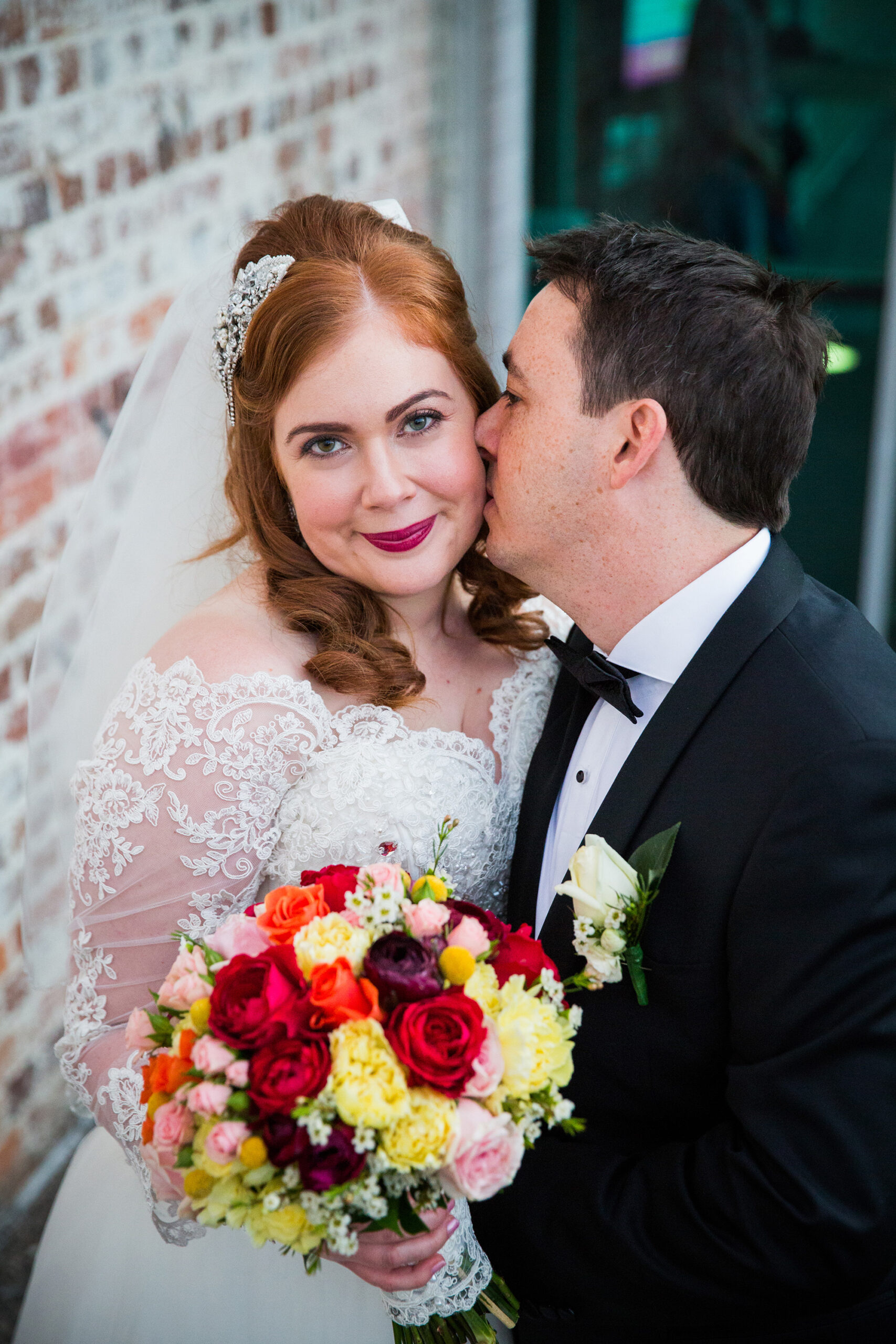 Amy's classic make-up look with dark red lip was created by Mequa's Artistry.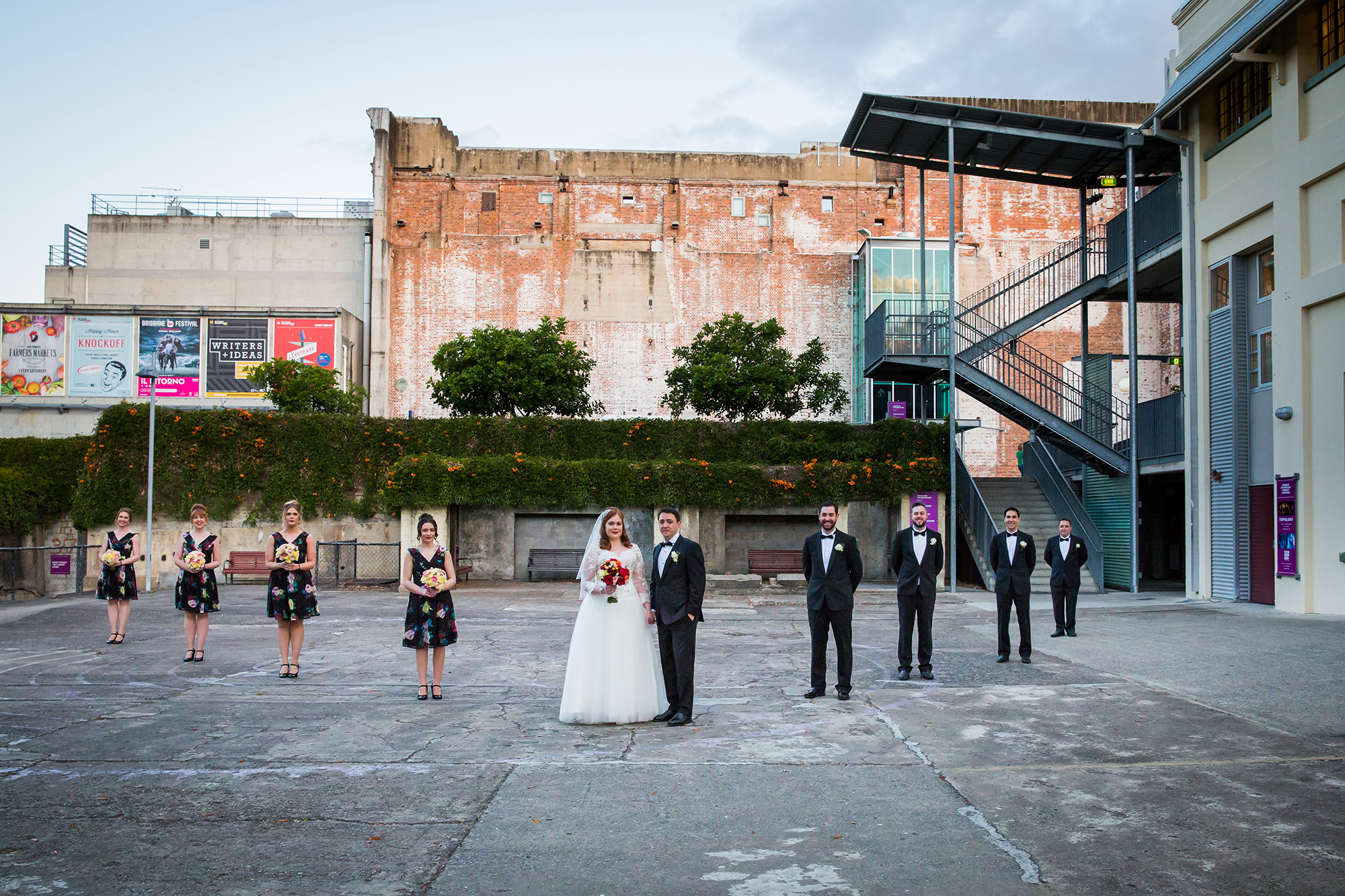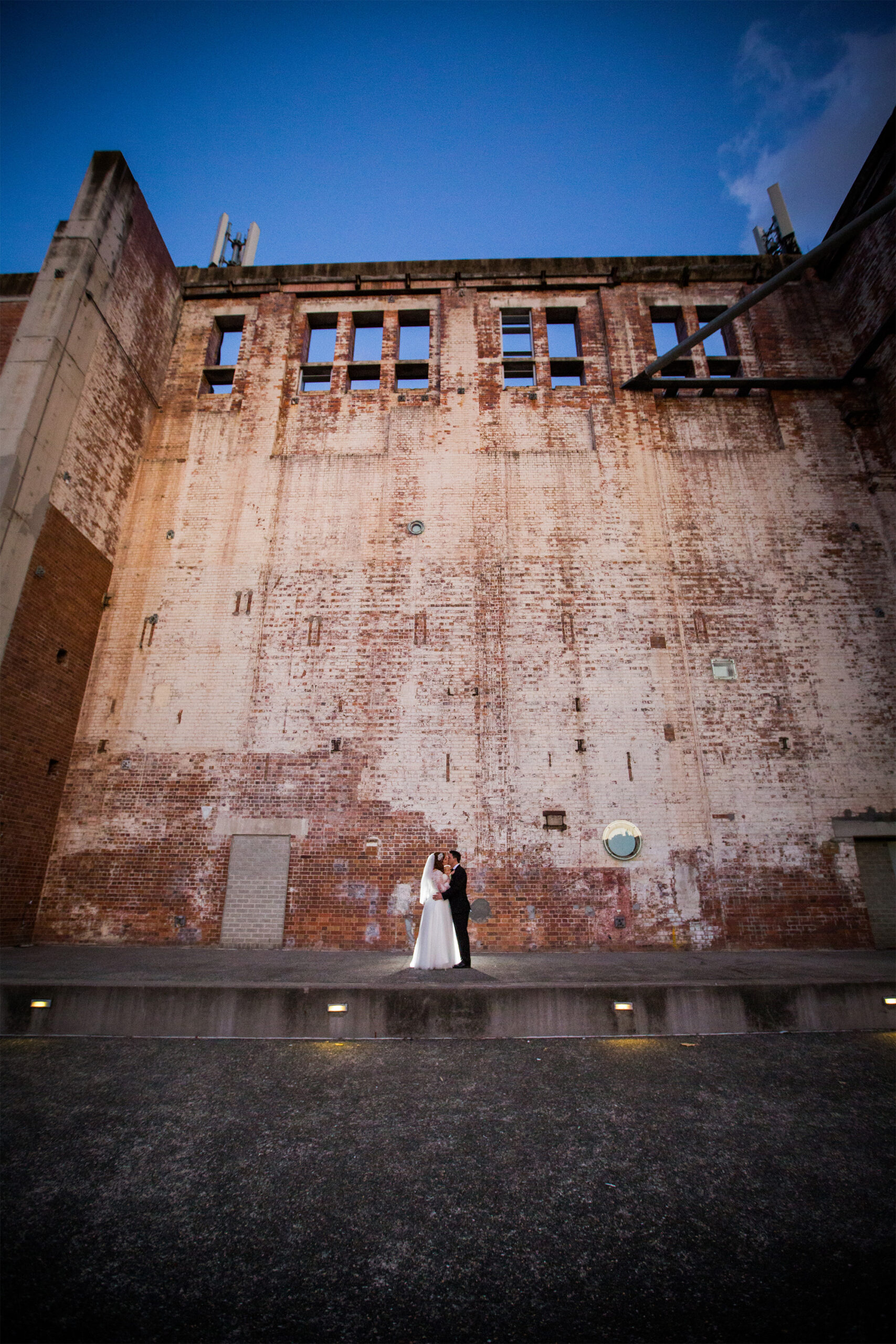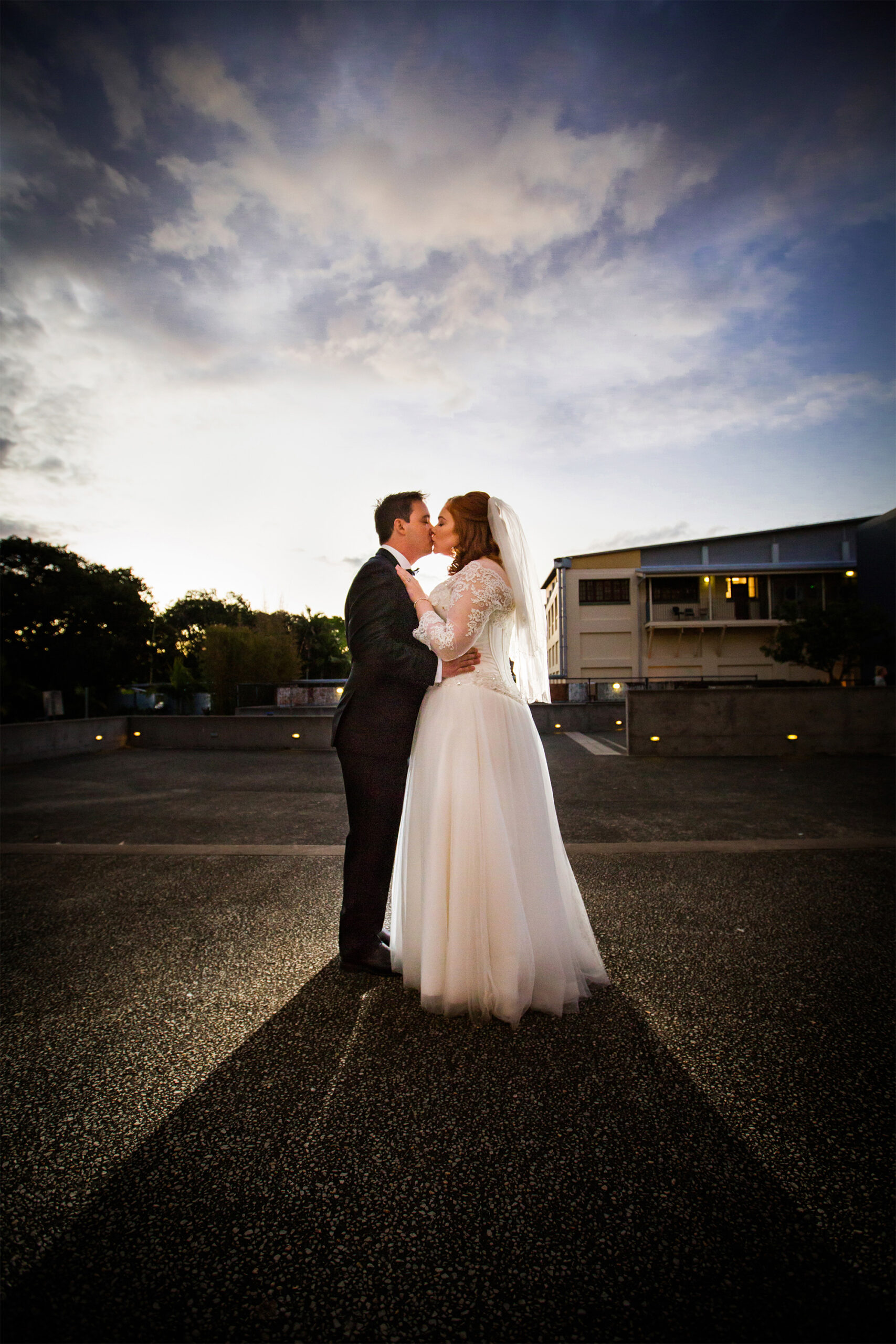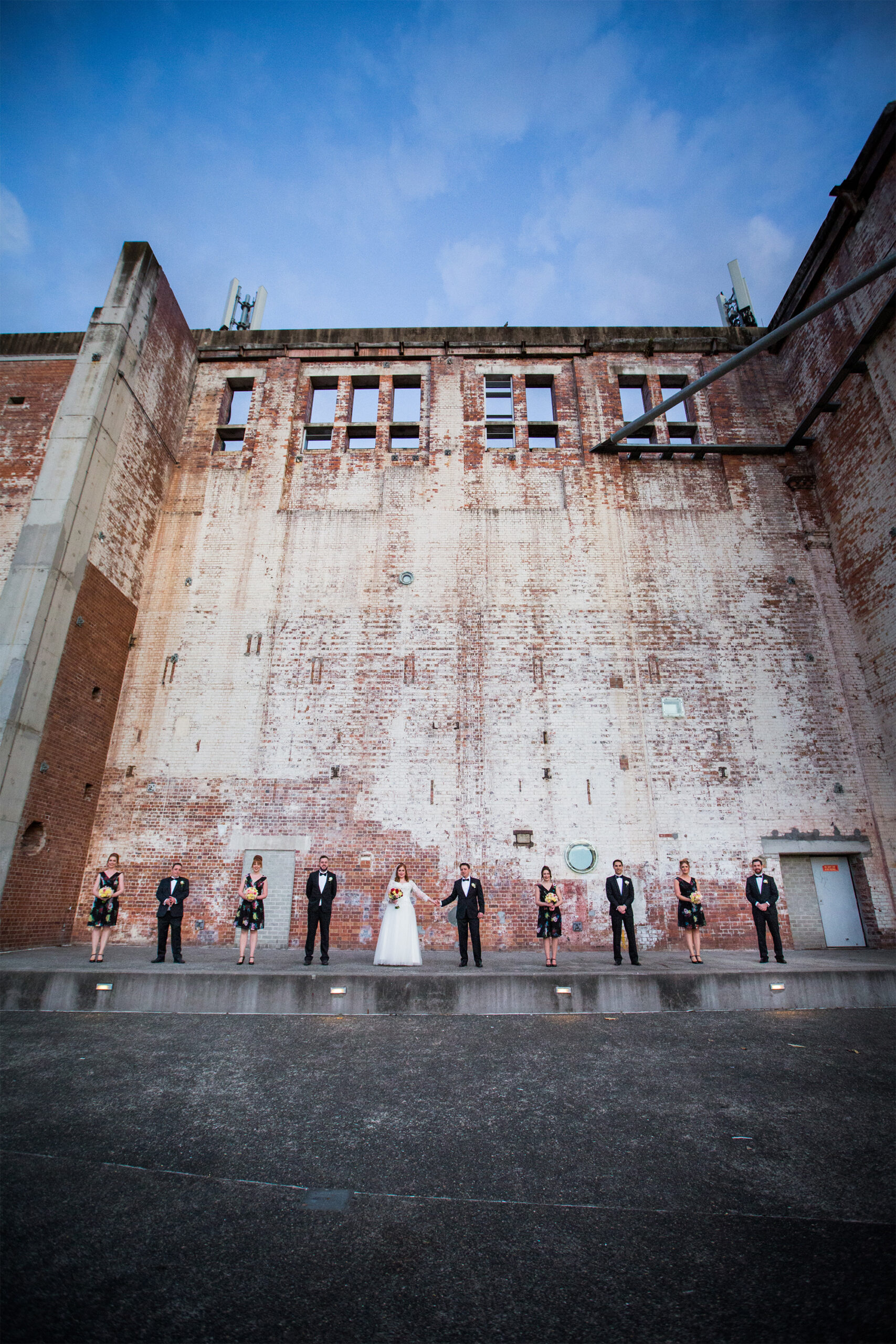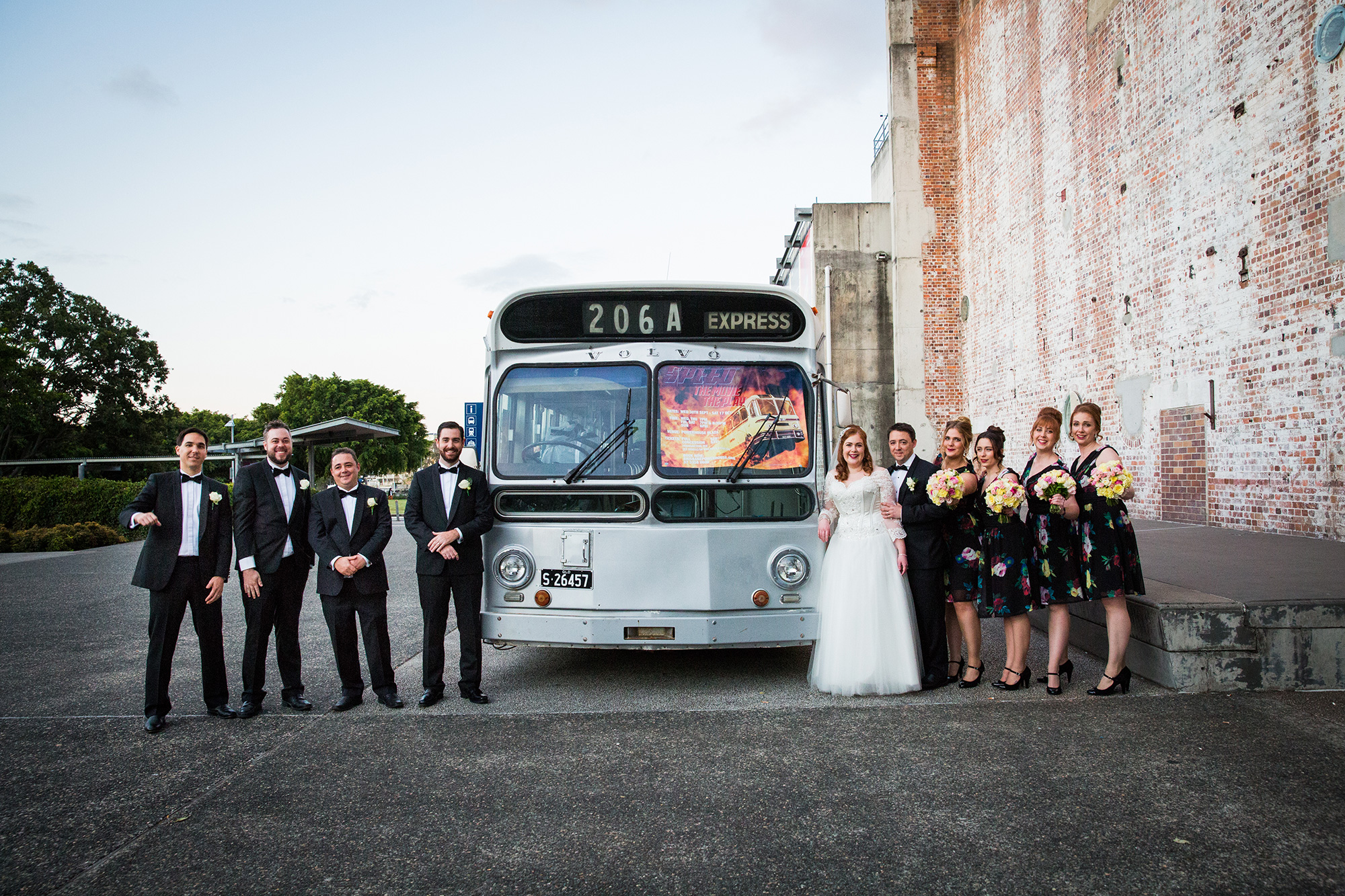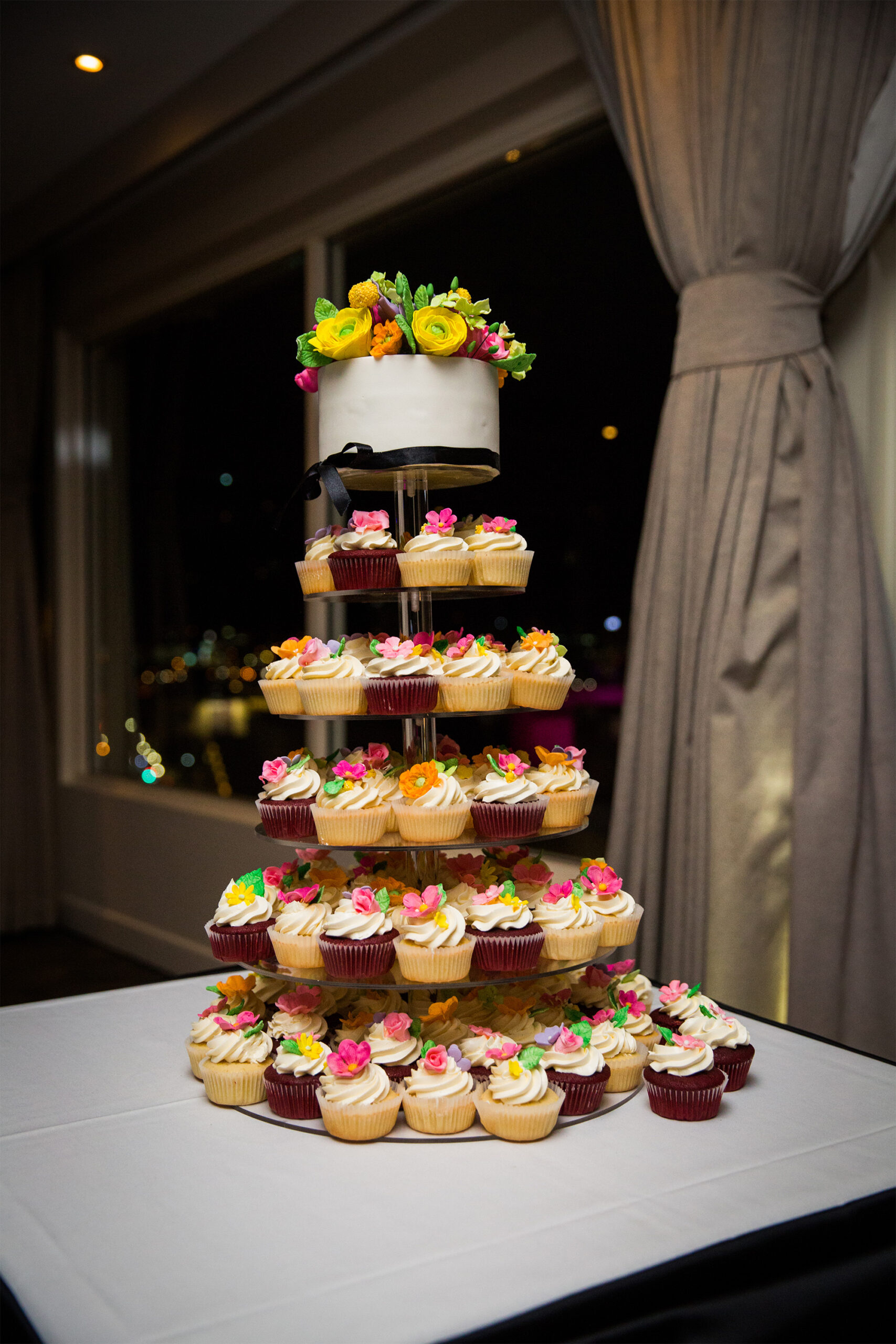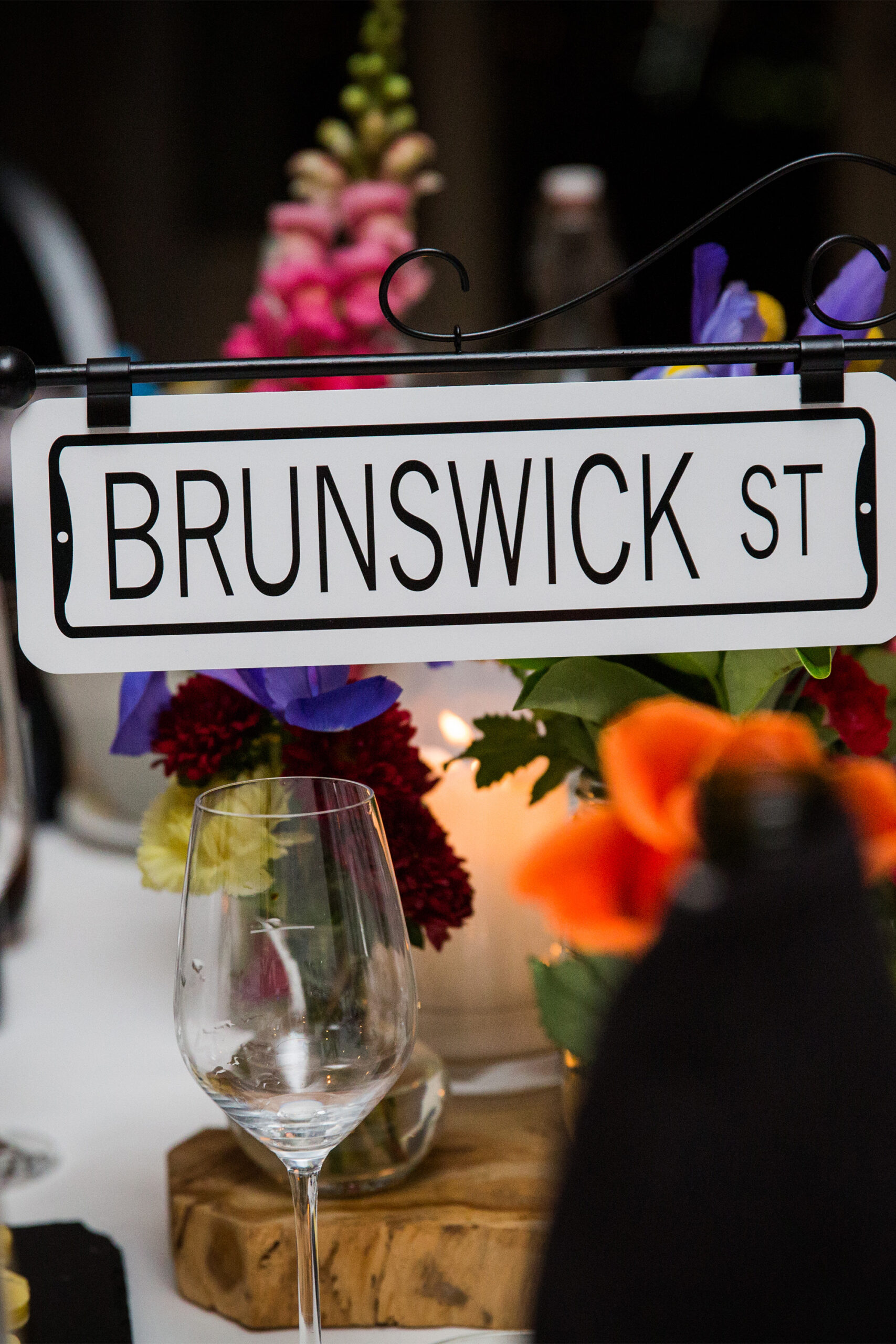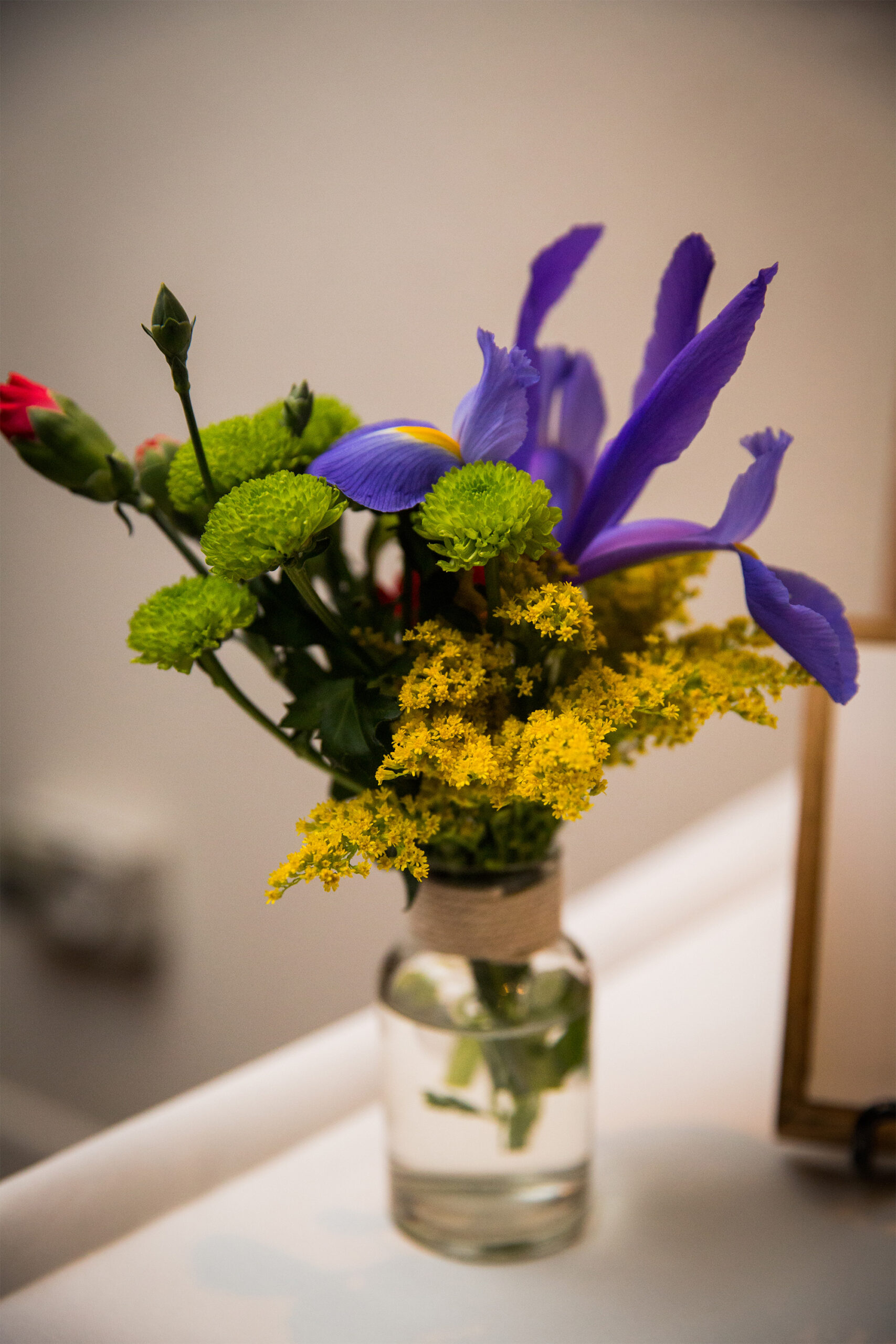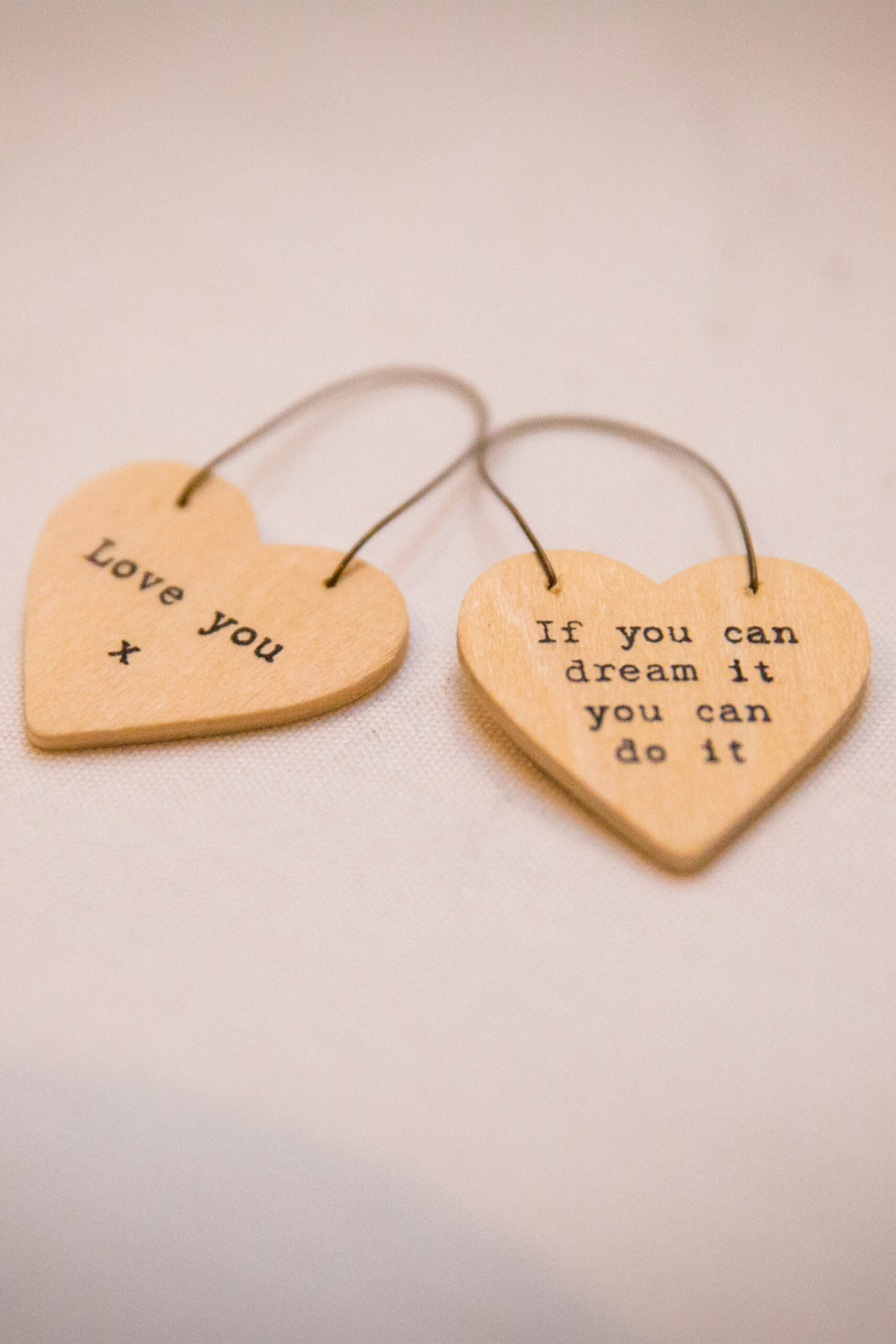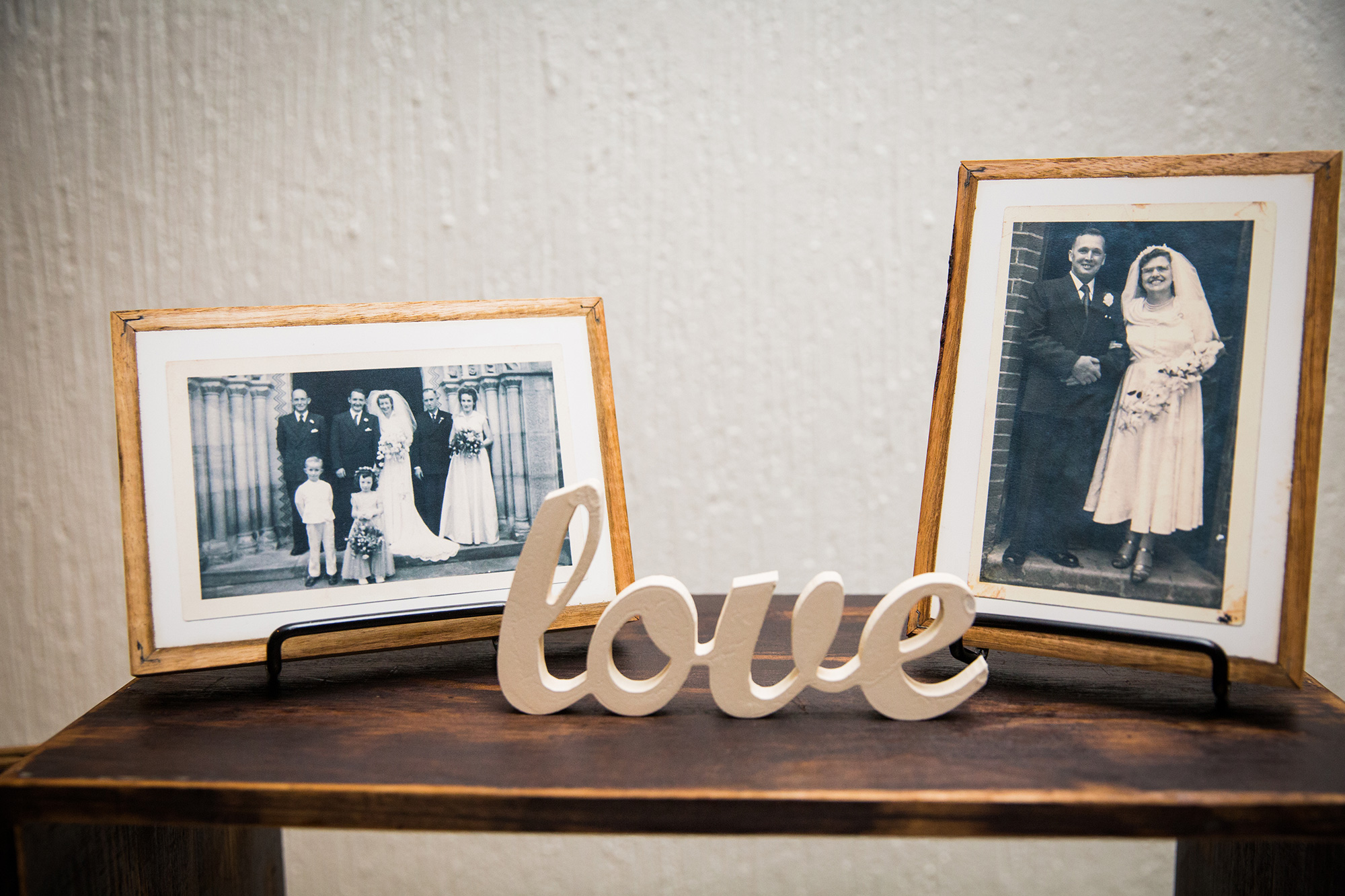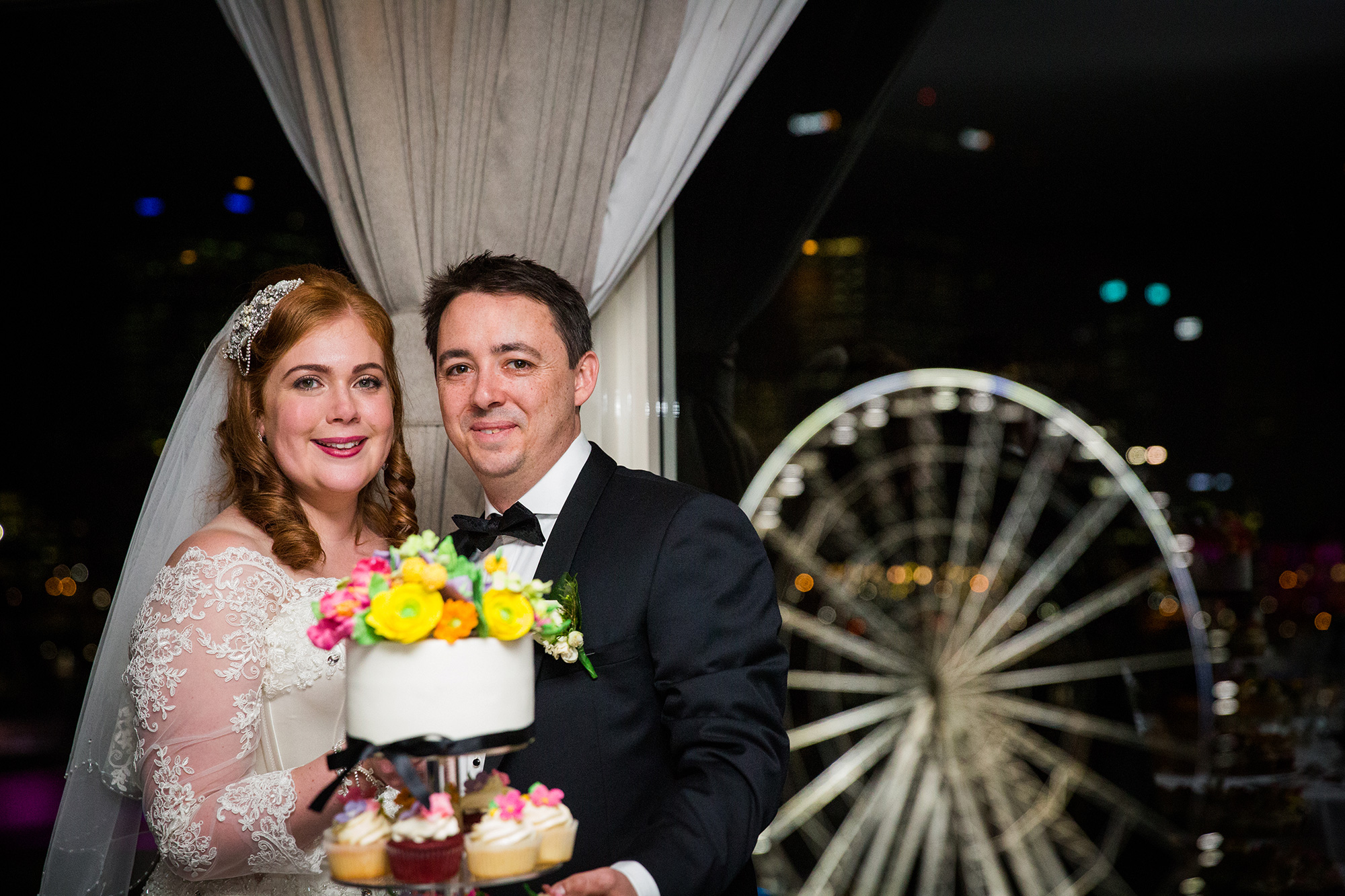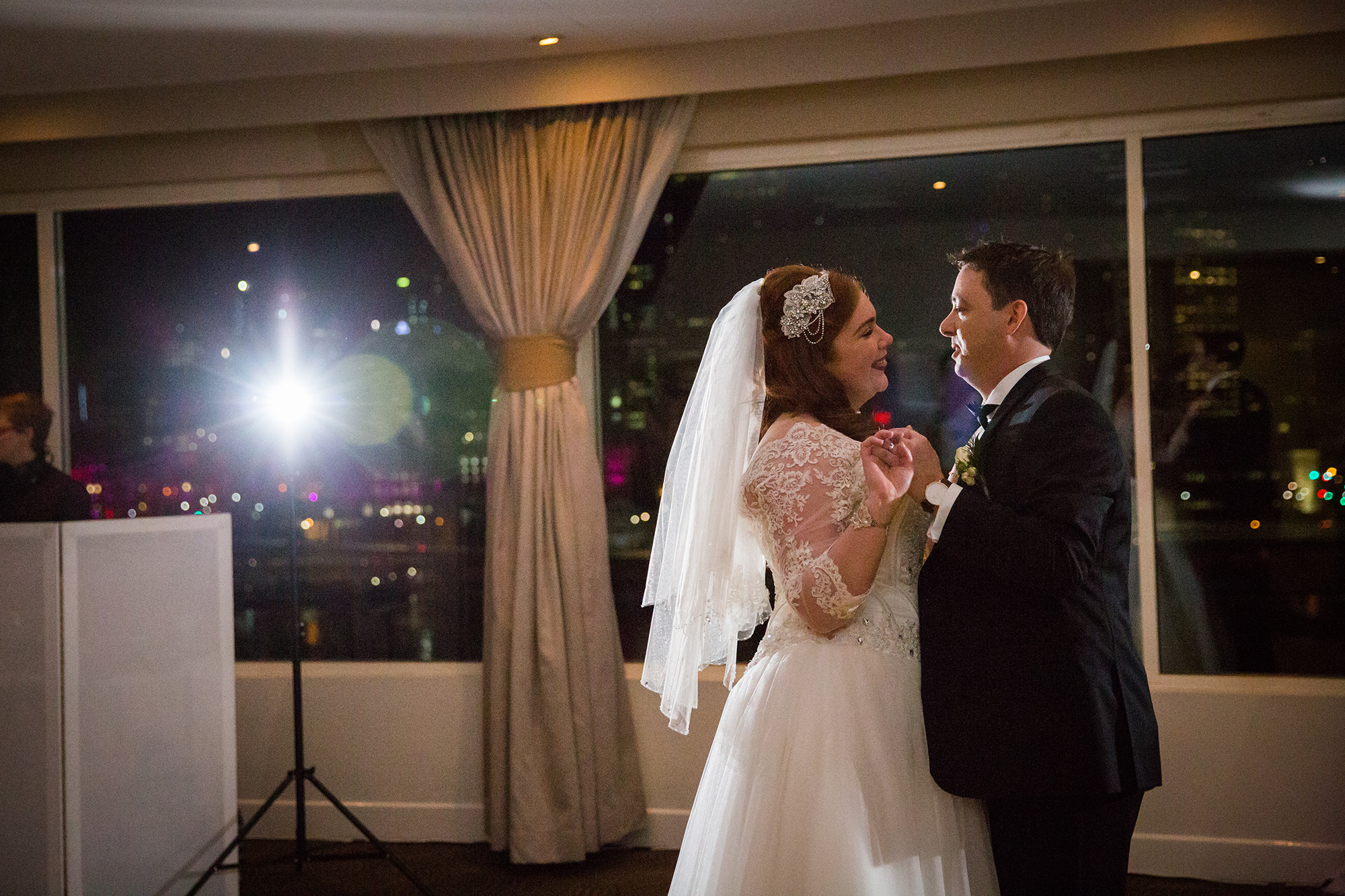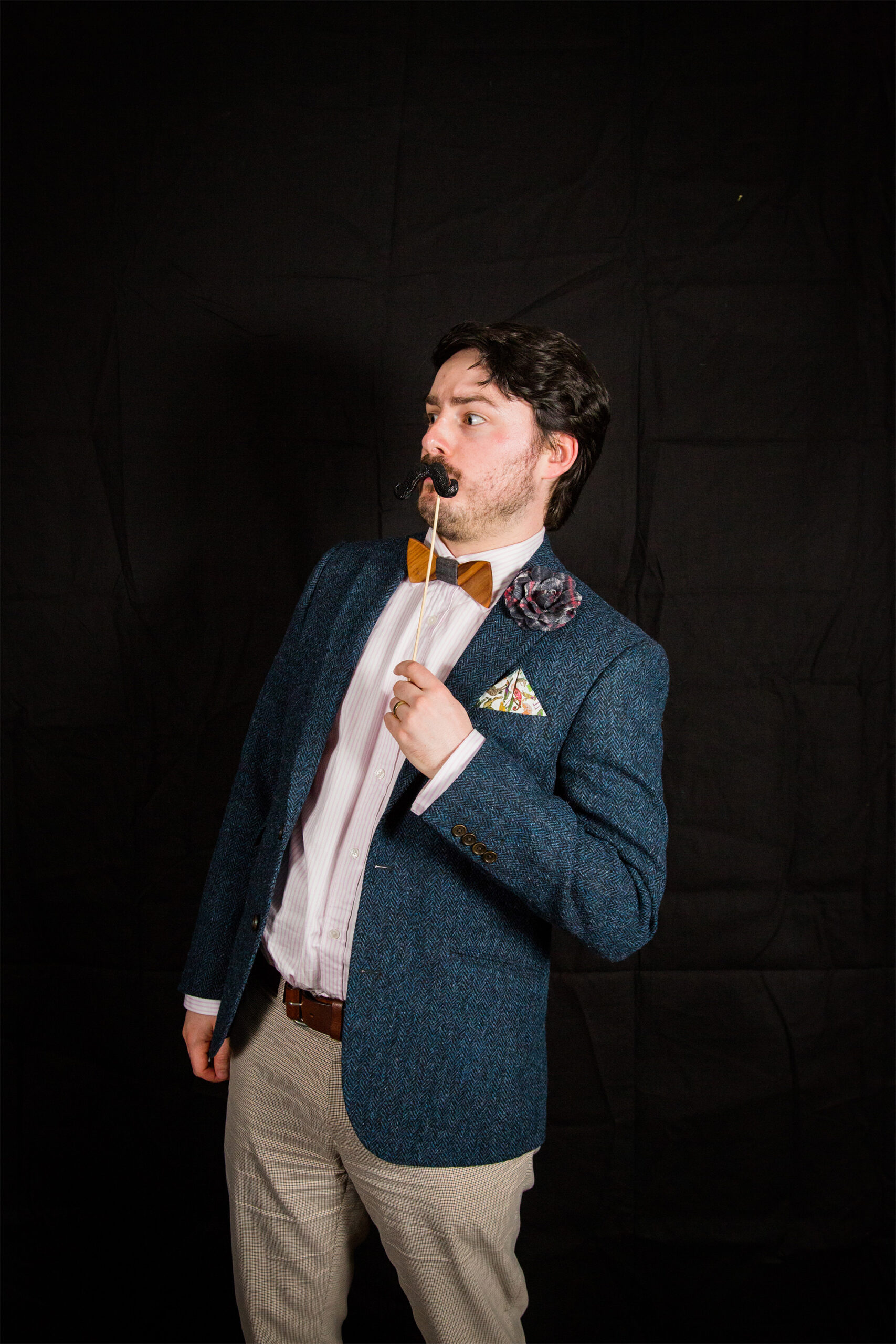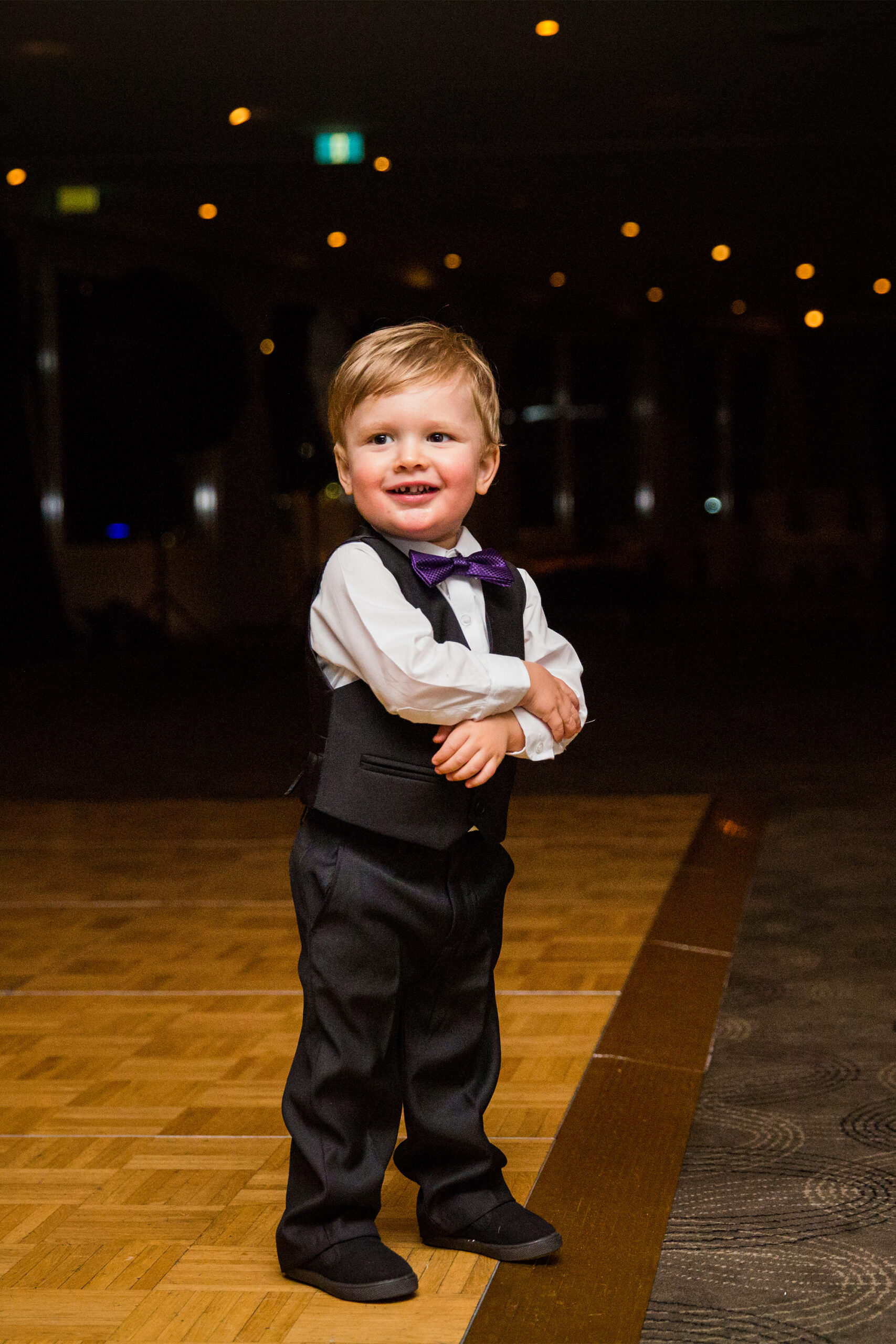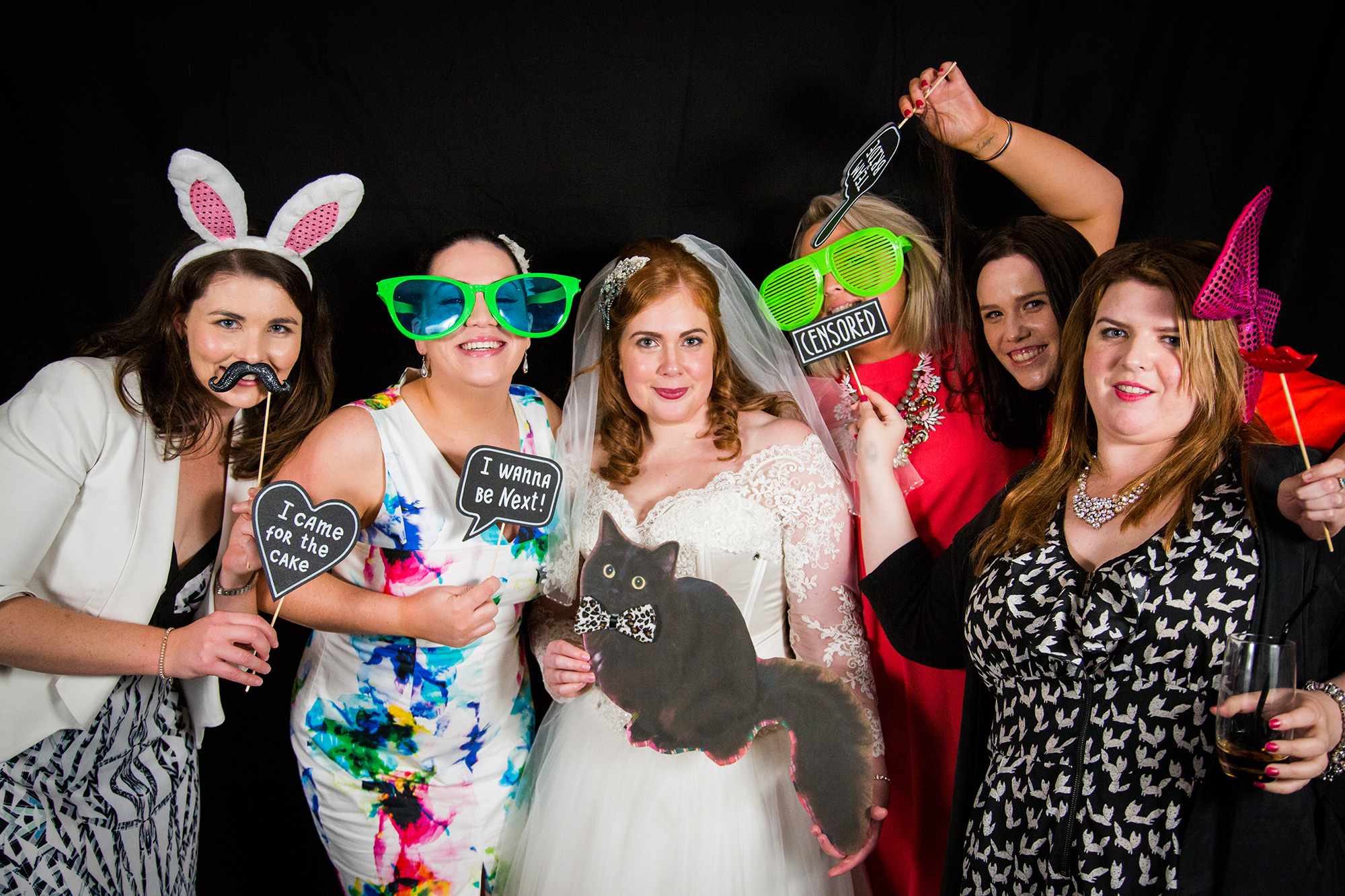 A photo booth created by the couple's photographer kept guests entertained way into the night!