Barefoot, relaxed and carried by four strong men was essentially the wedding day of Chantelle Mitten.
She married her high-school sweetheart Ben Owens, both 25, on April 8, 2014 at their beach wedding in Fiji. "Surrounded by 34 of our closest friends and family as well as a few of our Fijian friends we said 'I do' with our own vows," says Chantelle. "I was a barefoot bride and there was nothing more satisfying than having guests at our wedding in singlets and board shorts."
After being carried along the beach by four Fijian warriors, the bride's father walked her down the sandy aisle with the backdrop of "crystal clear water", as Chantelle describes. "Our reception was held on a secluded section of the beach under the stars surrounded by twinkling fairy lights," she says.
Keeping it simple, the pair opted for casual white collared shirts with shorts and thongs for the groom and his groomsmen. "There wasn't a single tie to be seen," laughs Chantelle.
Guests were treated to a cultural gift to remember the special day. "For wedding favours we had small hand-carved kava bowls with a turtle etched in the centre symbolising love," says Chantelle. "I could not have asked for a more perfect place to marry my sweetheart or a better group of people to have there with us."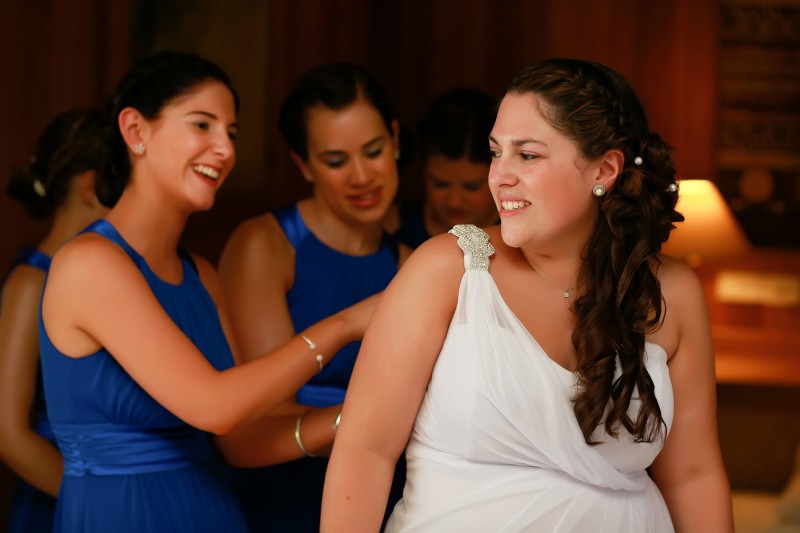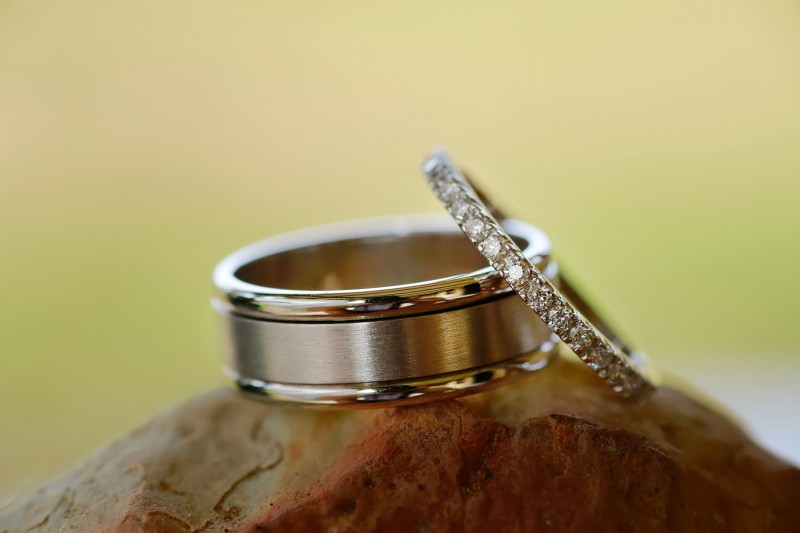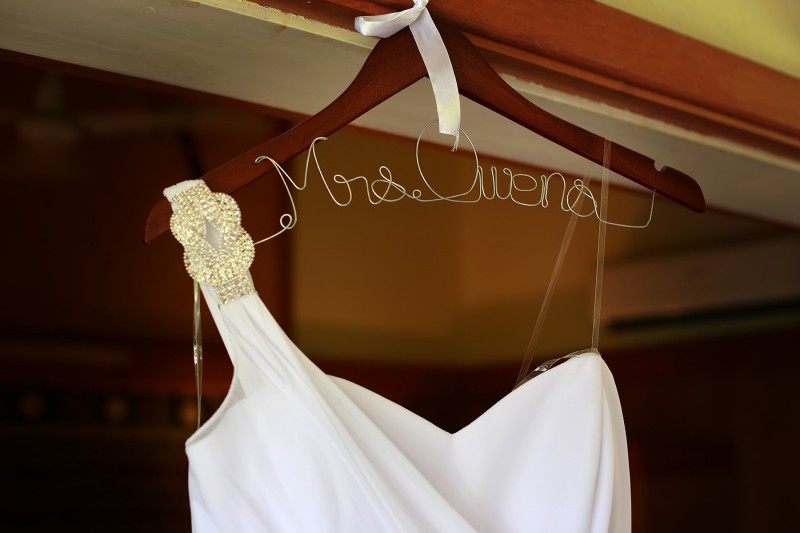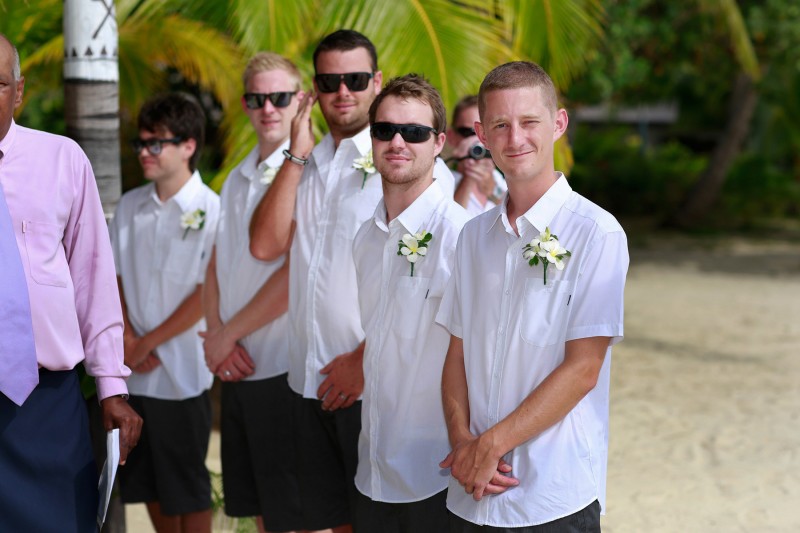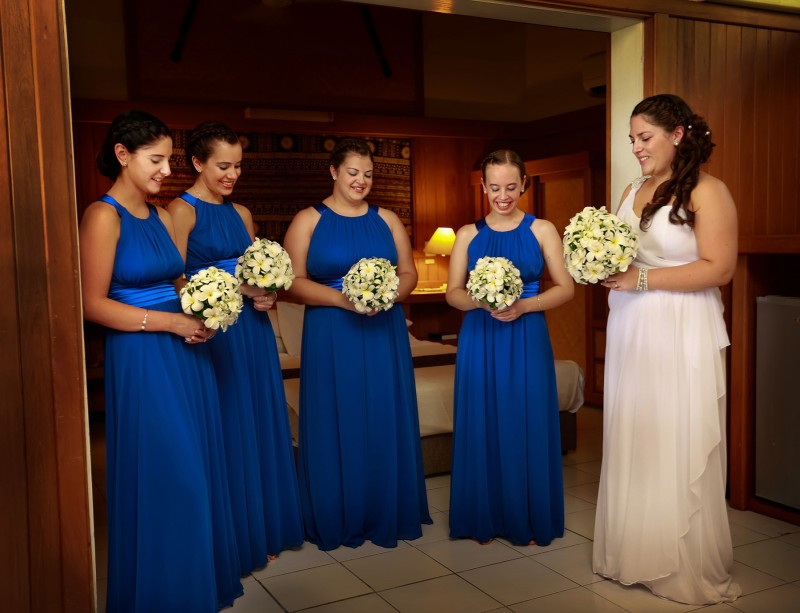 "My beautiful bridesmaids wore royal blue Mr K dresses purchased from local boutique, Daniela's," says Chantelle.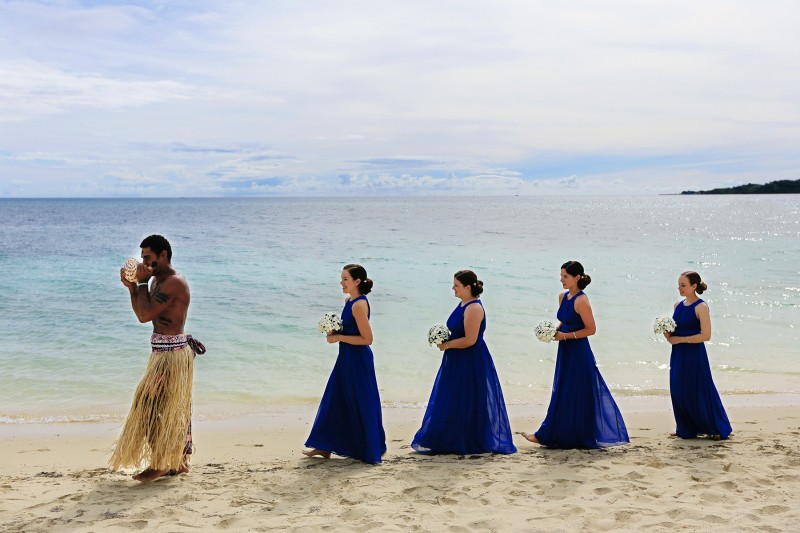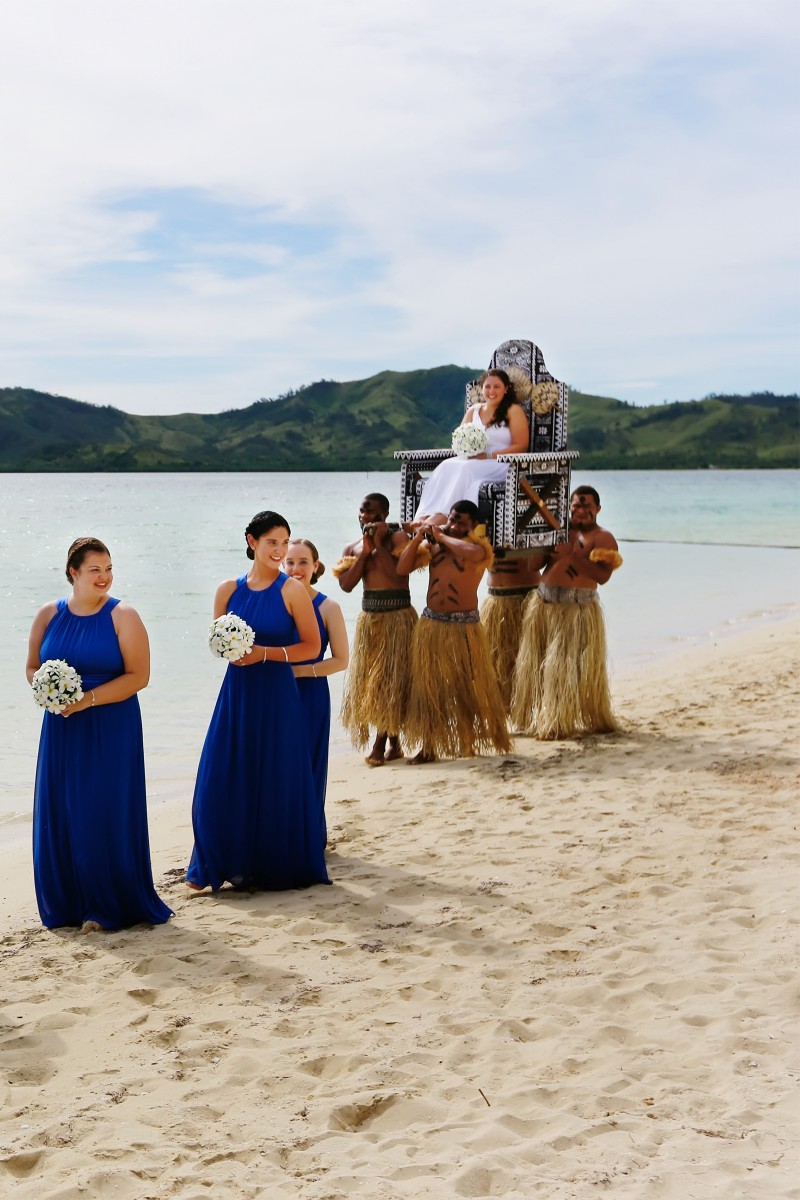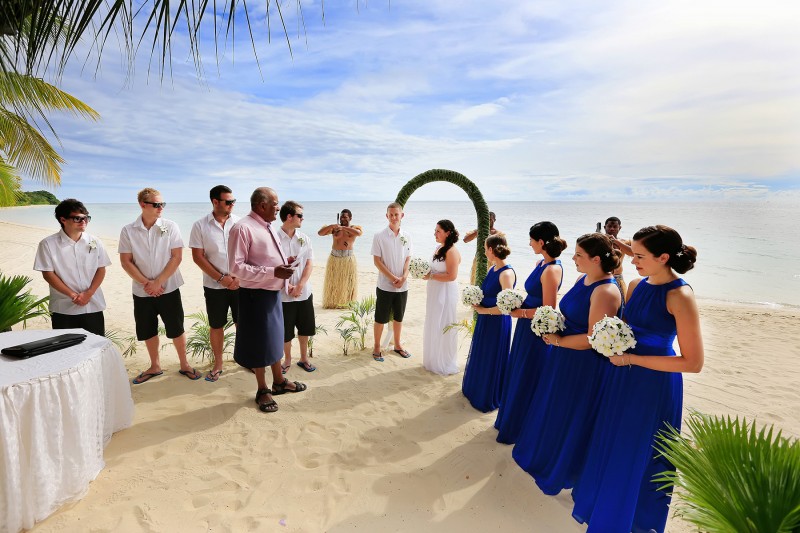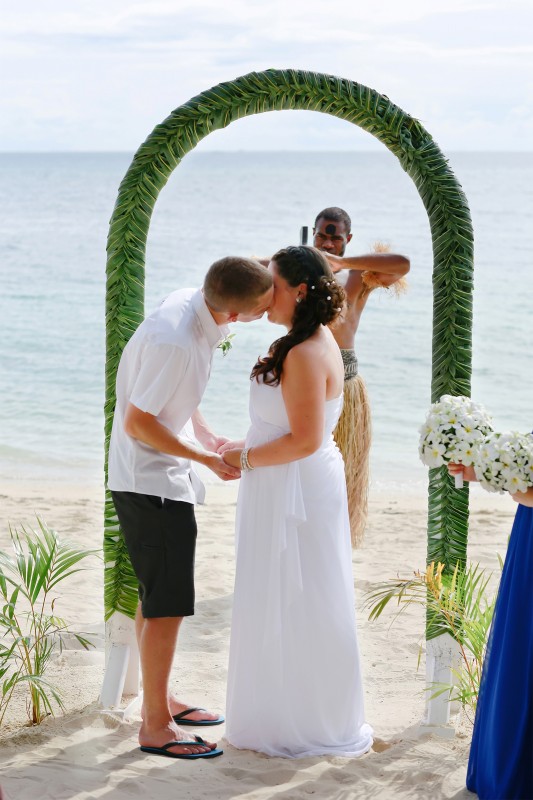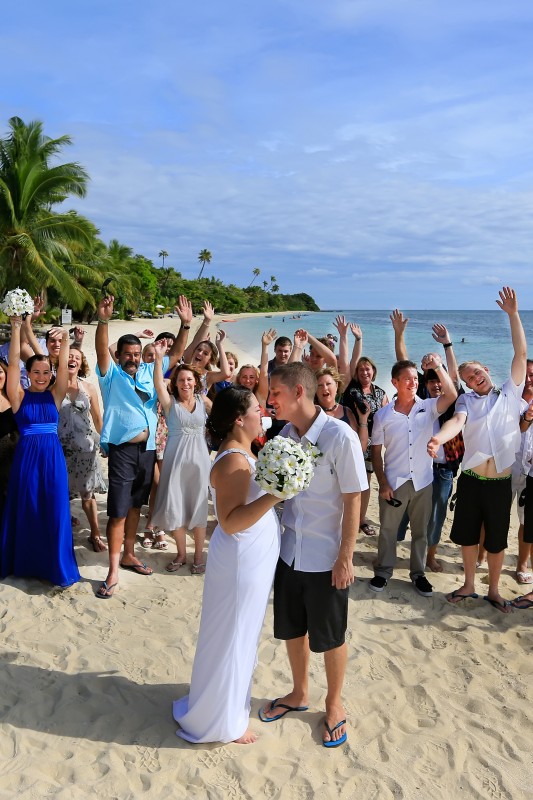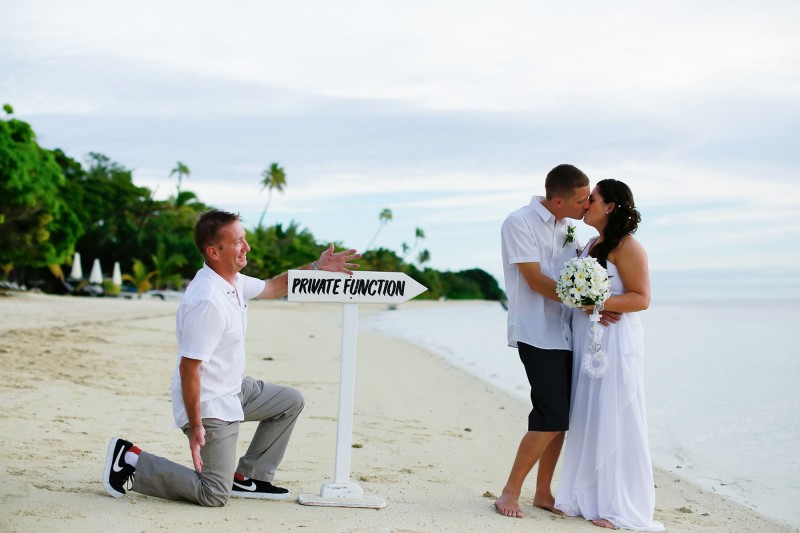 "We planned everything ourselves and couldn't of been happier with the way our special day went," remembers the bride.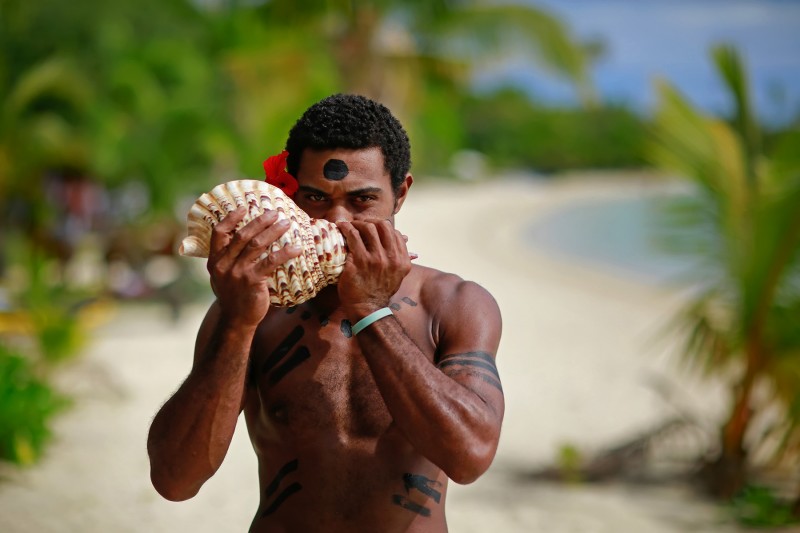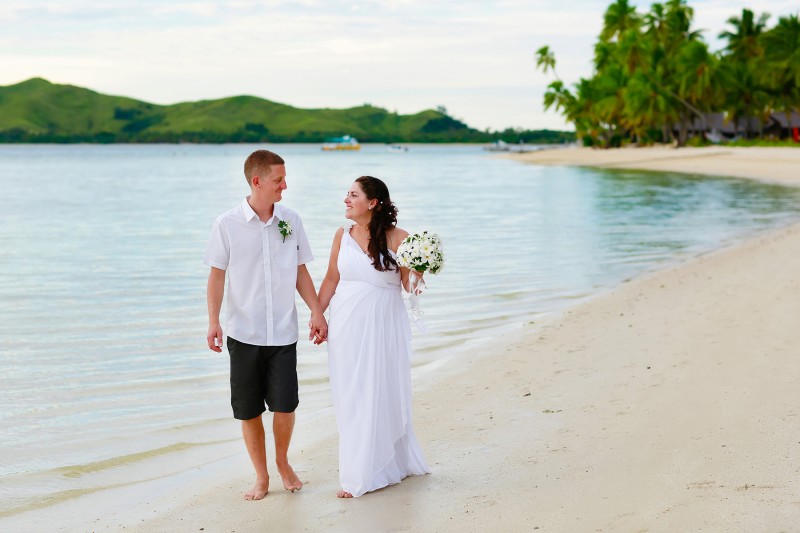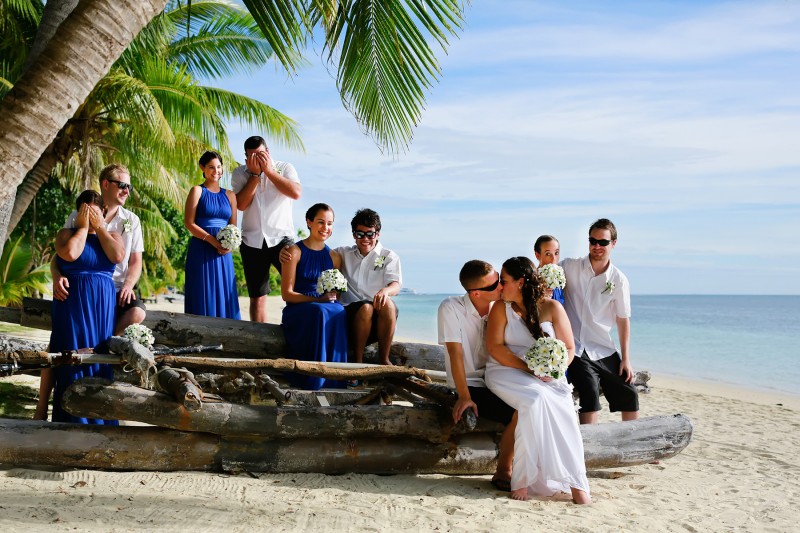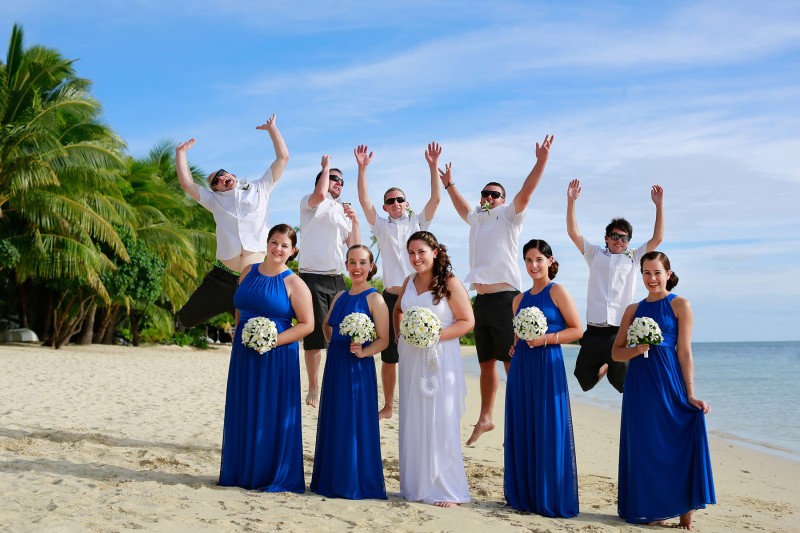 Marrying overseas meant it was a week-long celebration for the happy couple and their guests.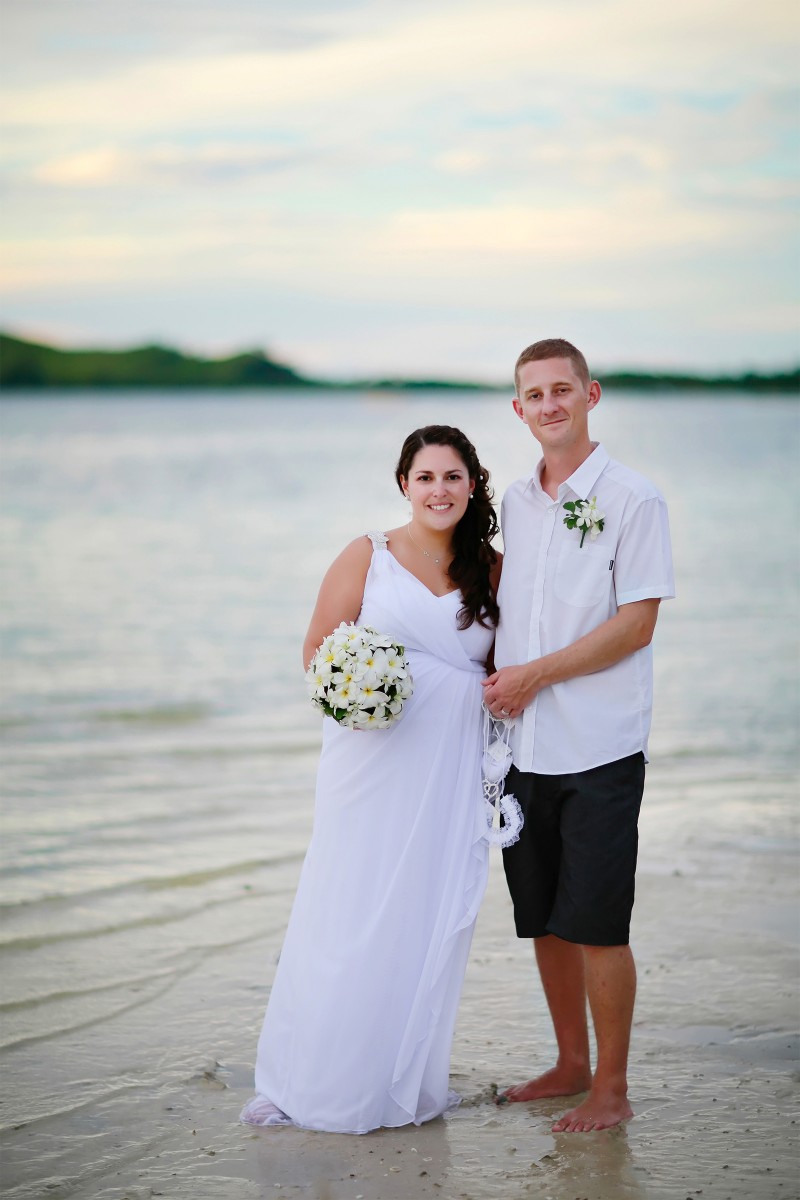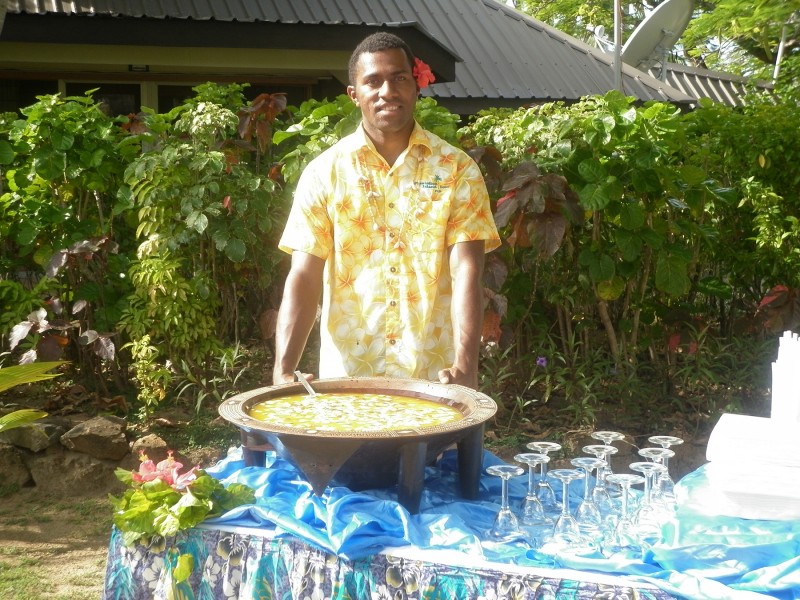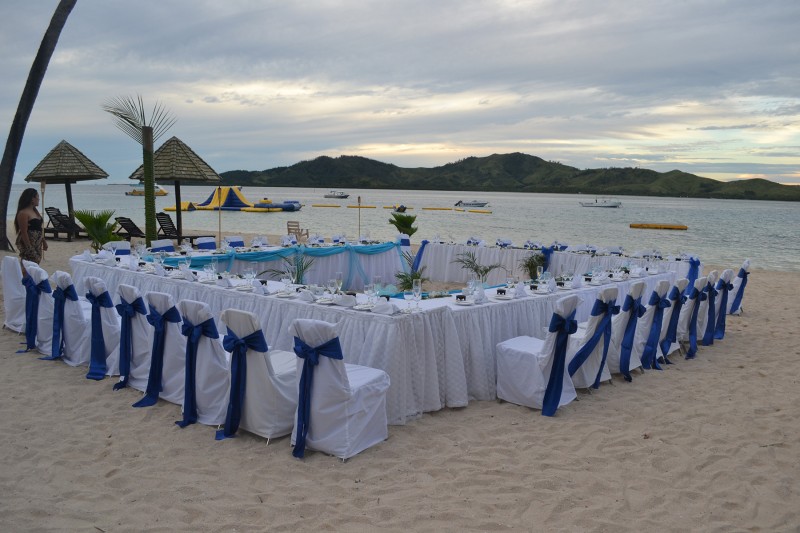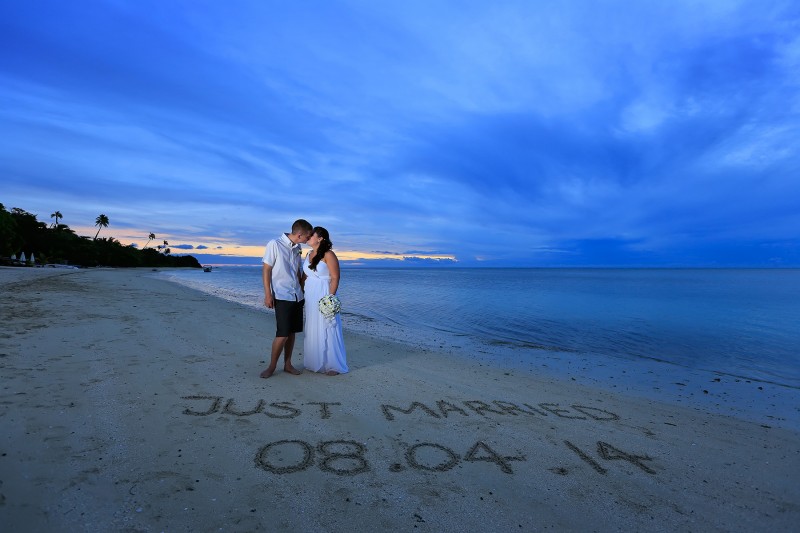 Chantelle's advice for other brides is to "not to stress so much on the finer details such as decorations as at the end of the day it's about you, your husband and the people you are sharing the day with."
Photos courtesy of Ocean Studio Fiji
Featured Suppliers:
Bomboniere: Local Fijian market / Brides Accessories: Lovisa / Brides Gown: Danielas / Brides Shoes: Famous Footwear / Bridesmaid Shoes: Famous Footwear / Bridesmaids Accessories: Lovisa; Diva / Bridesmaids Dresses: Danielas / Ceremony Music: Plantation Island Resort / Entertainment: Own playlist / Flowers: Plantation Island Resort / Gift Registry: Wishing well / Grooms Attire: Planet Surf; Quiksilver / Grooms Shoes: Planet Surf / Groomsmen Attire: Planet Surf; Quiksilver / Groomsmen Shoes: Planet Surf / Hair: Plantation Island Resort / Honeymoon: Plantation Island Resort; Royal Davui / Invitations: Ebay / Makeup: Plantation Island Resort / Photographer: Ocean Studio Fiji / Rings: Annys Manufacturing Jewelers / Venue: Plantation Island Resort / Venue Decor: Pink Frosting; Plantation Island Resort / Videographer: Groom's dad / Wedding Planner: Miri Koroi (Plantation Island Resort)