Daniela felt so strongly about the support her parents had shown her in life, she had both of them walk her down the aisle.
The 27-year-old preschool school teacher married tiler Mathew, also 27 on March 11, 2017. Their 215 guests joined them with a ceremony at St Ignatius Church, and a reception at the National Wine Centre in Adelaide.
"Our ceremony was held at St Ignatius Church as I am an old scholar of the St Ignatius College and it was very important to me," says Daniela. "Both my mum and dad walked me down the aisle as they have both been there through everything, so it felt right to have them both there for that special moment."
At the National Wine Centre guests were welcomed by a sangria bar and canapes before a formal sit-down dinner. "Our cake was a semi-naked cake with flowers and touches of rose gold foil," smiles the bride.
According the Daniela, the vintage classic wedding was the perfect combination of sentiment and style. "It was a true representation of our love and a celebration of two families coming together as one."
Photos courtesy of Belle Photo.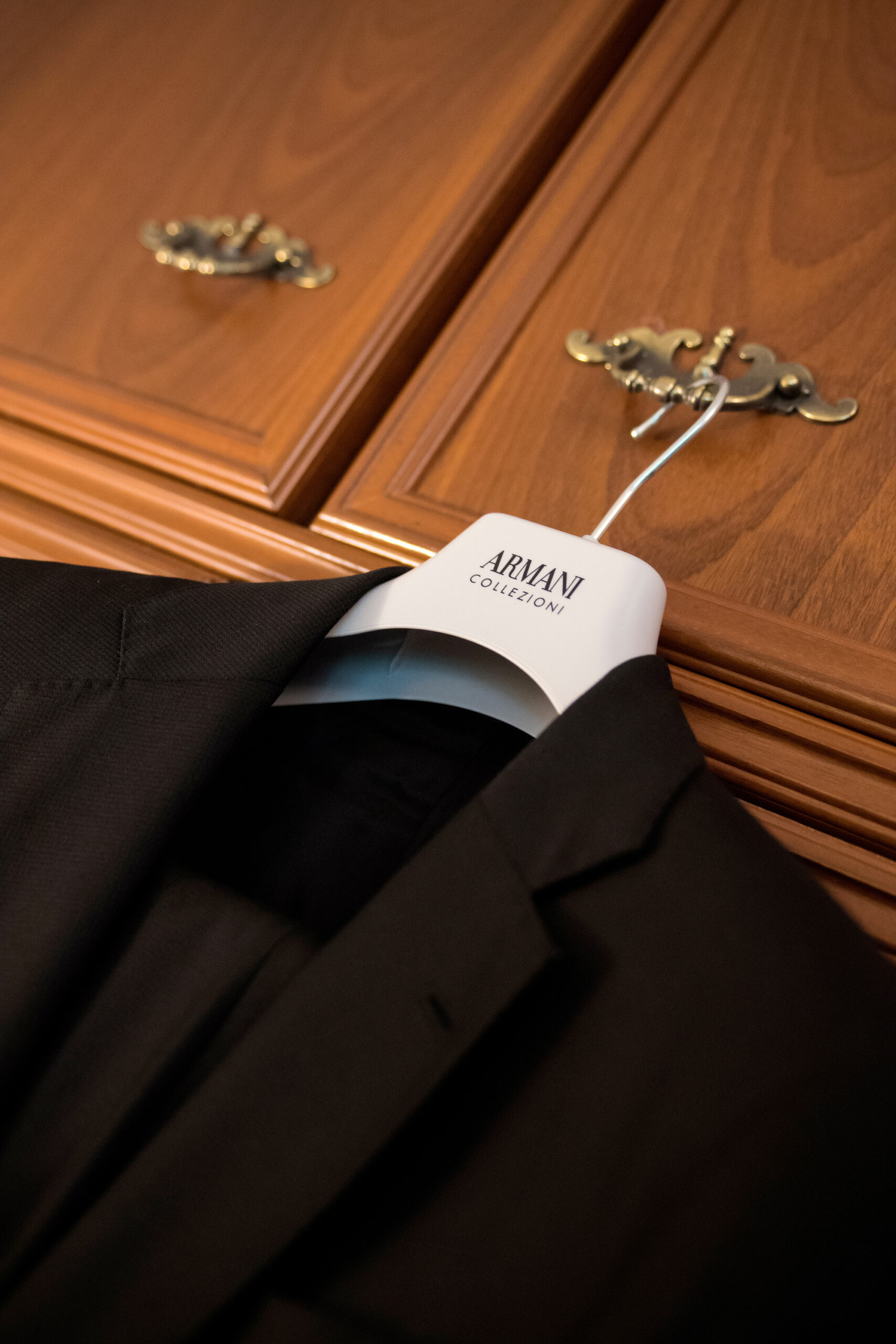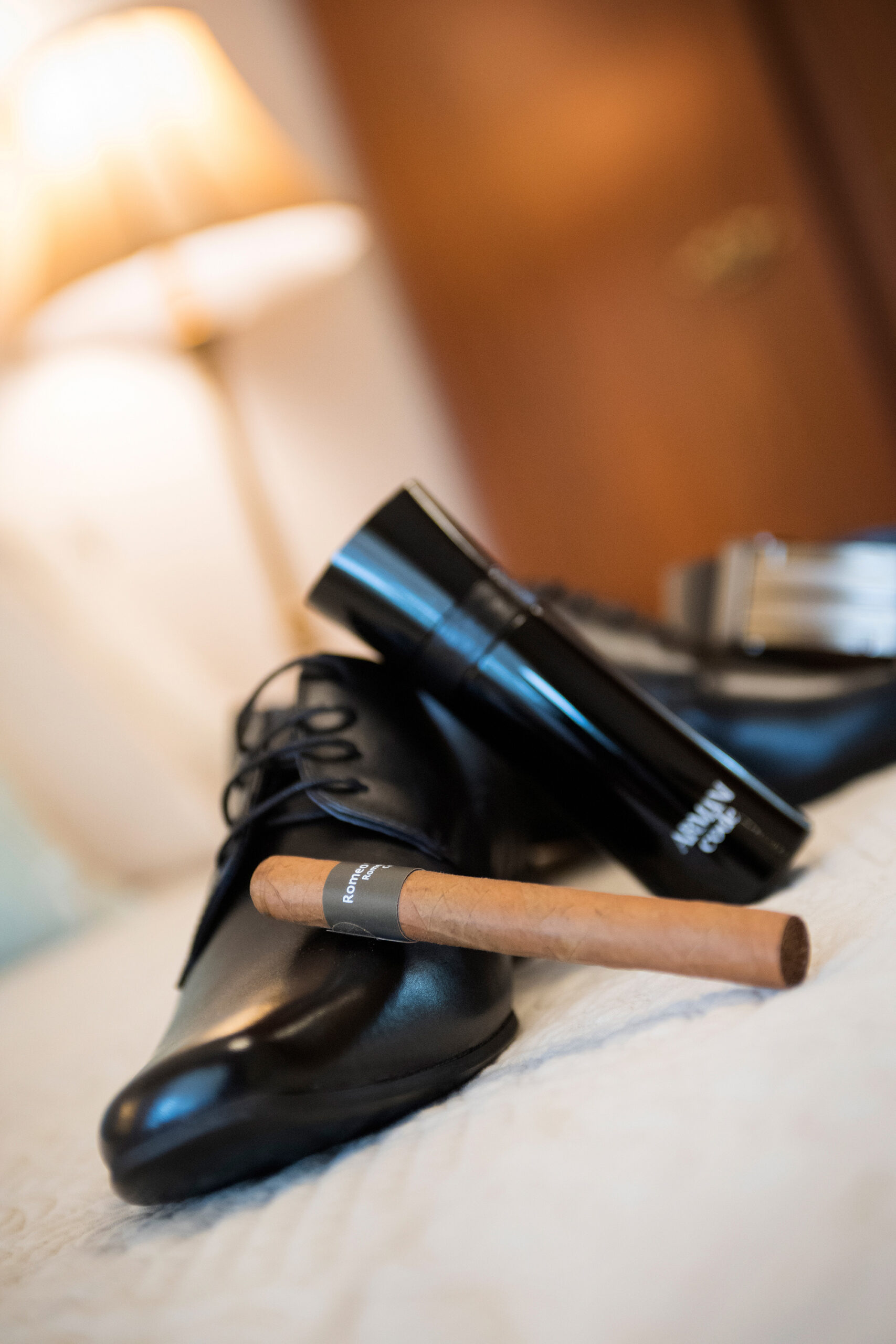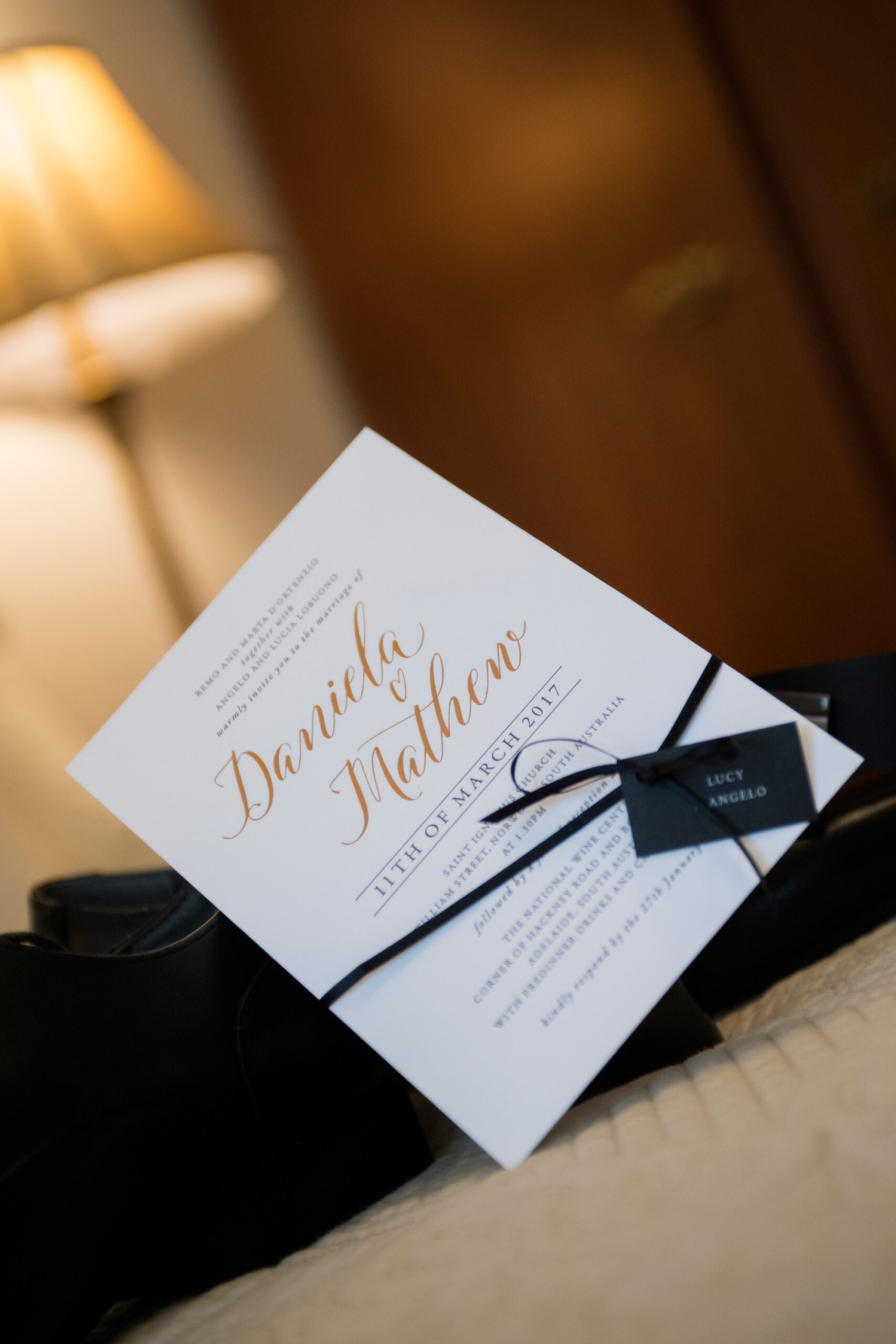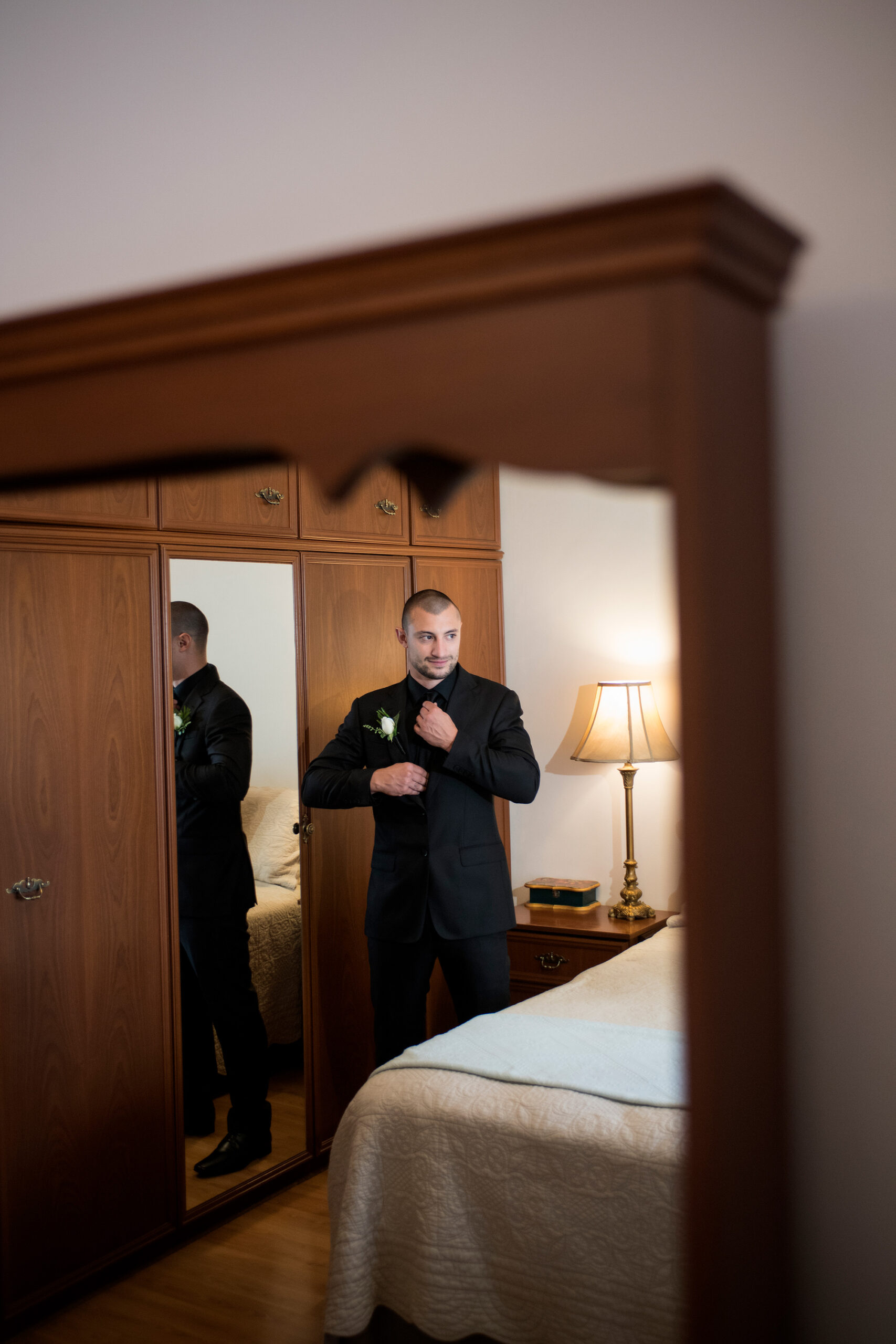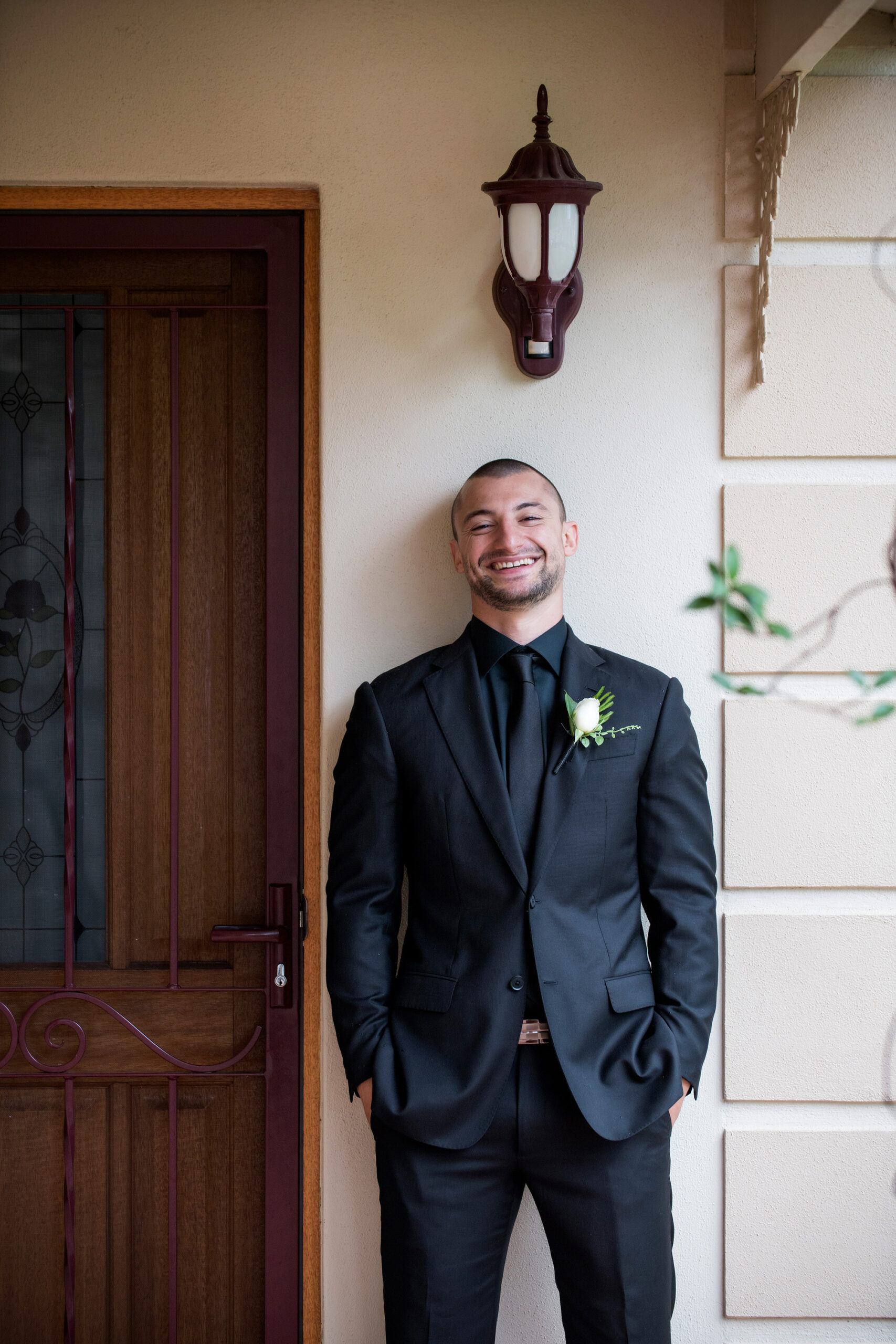 The handsome groom opted for an all-black look.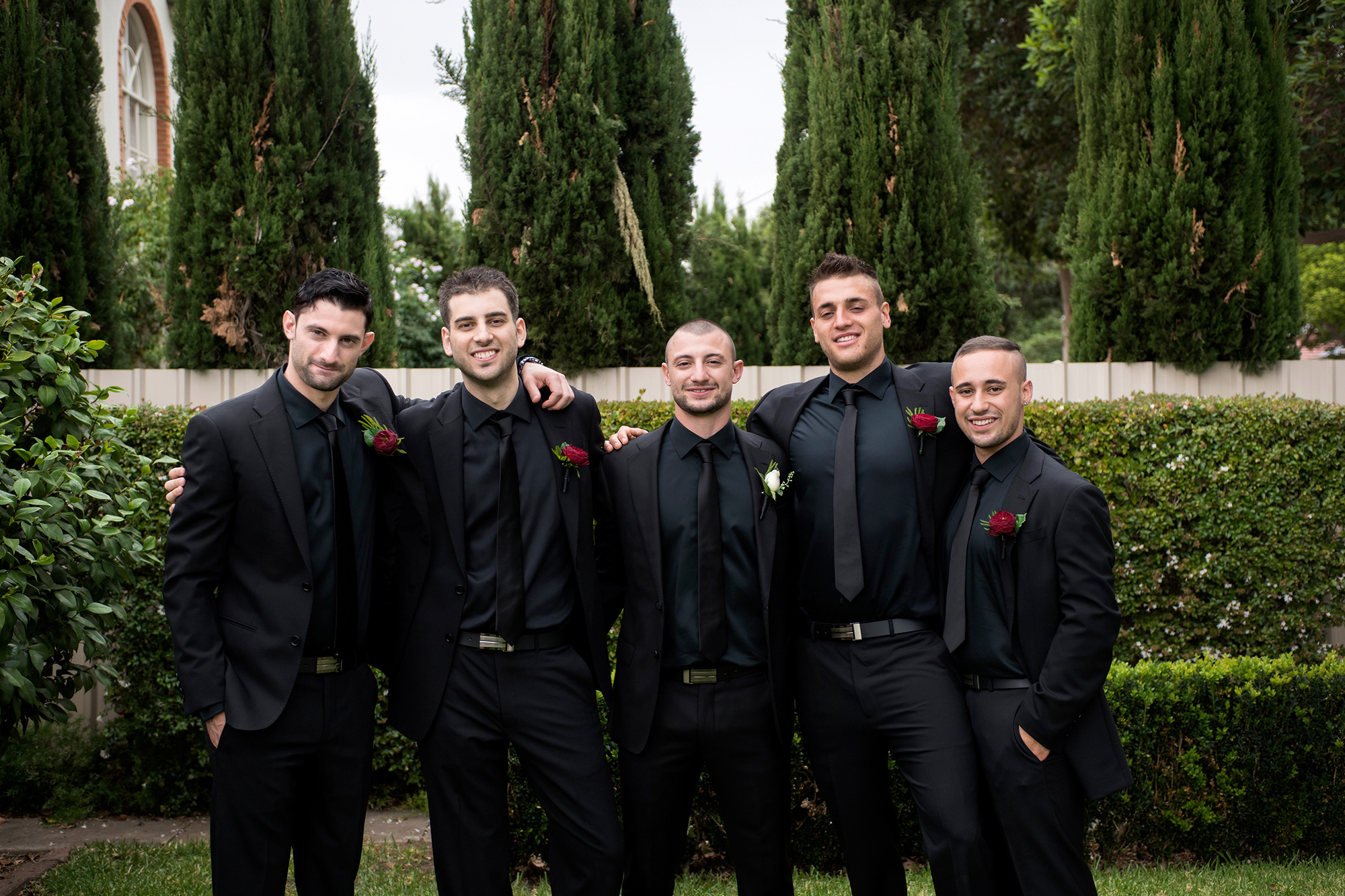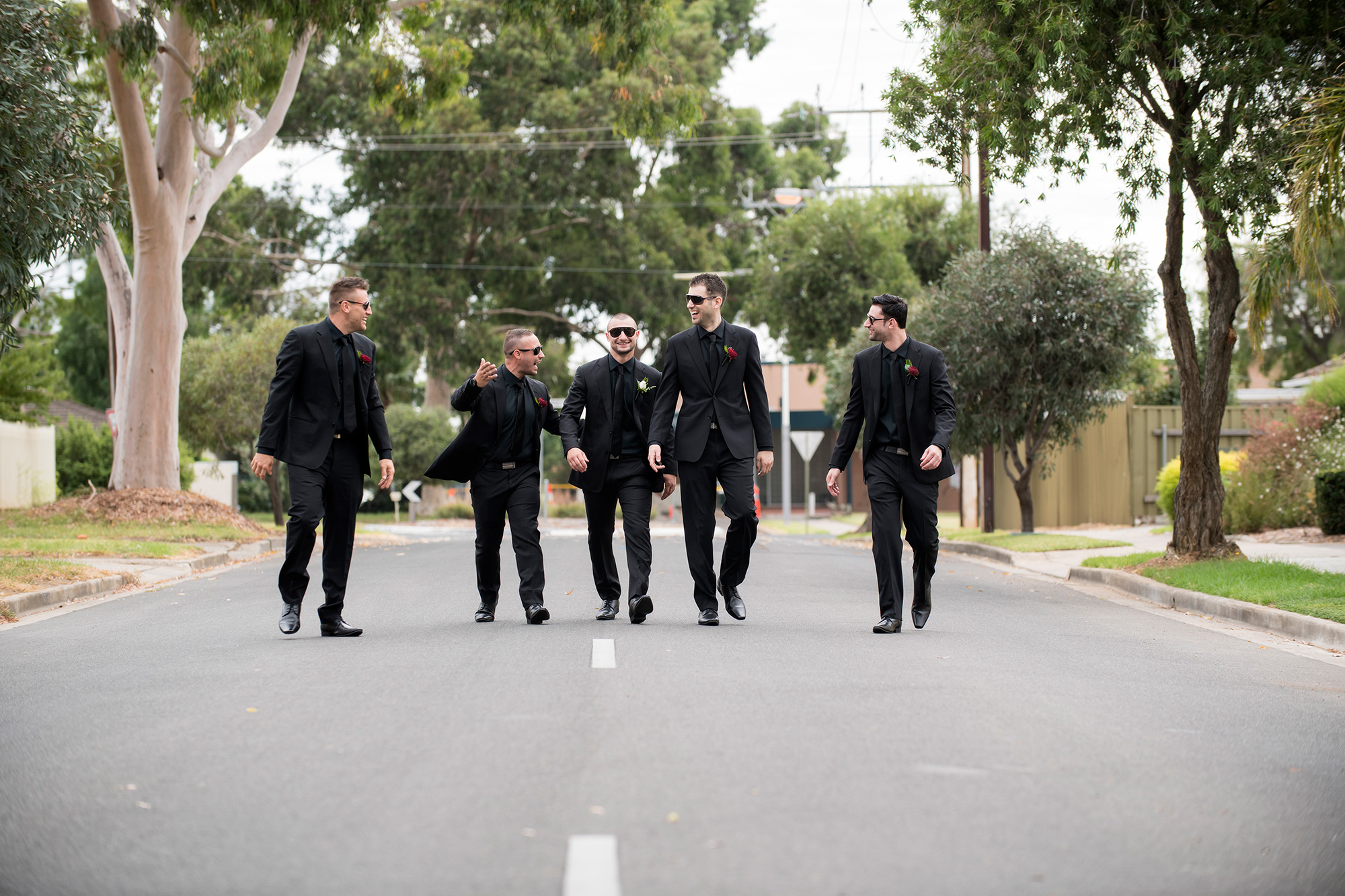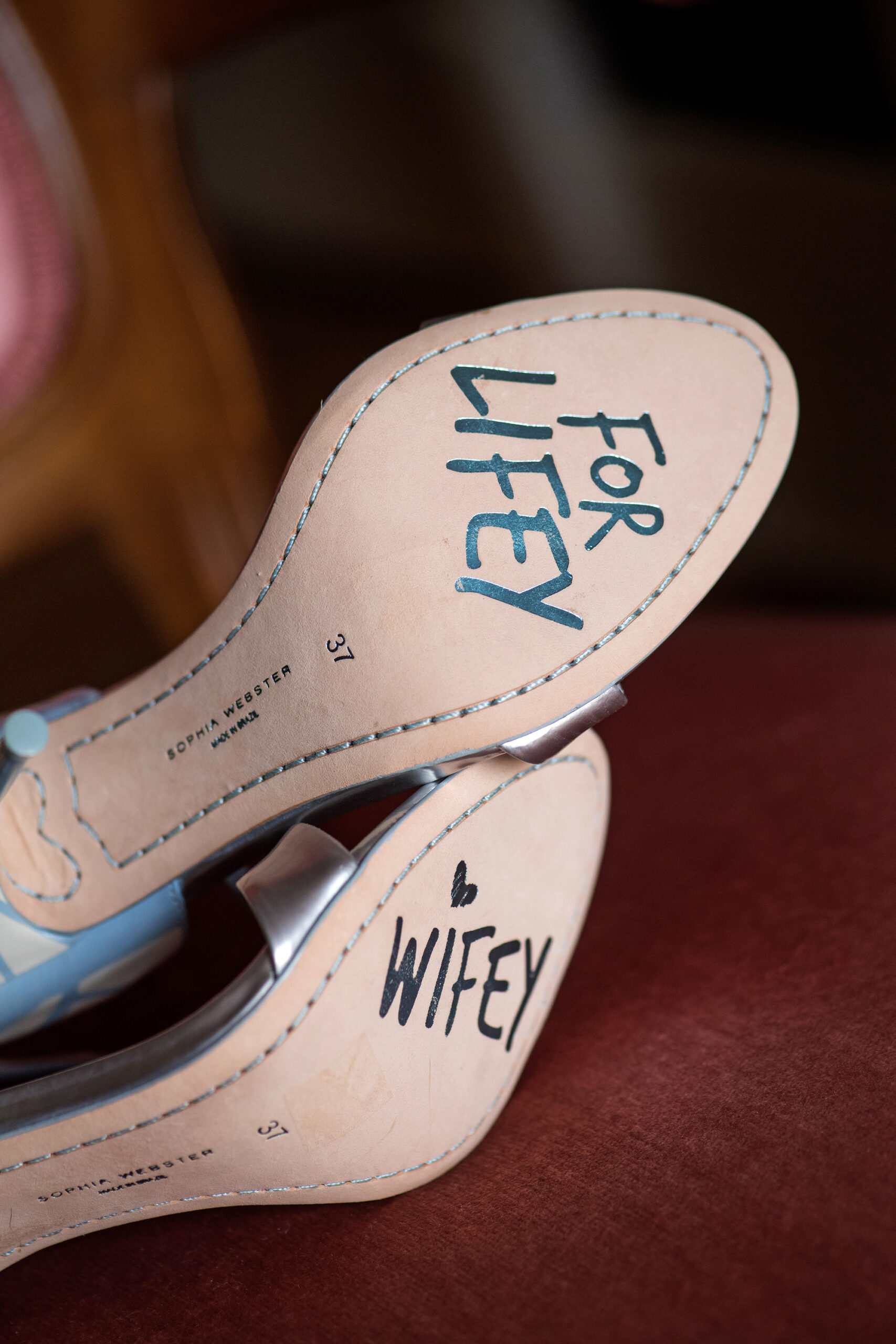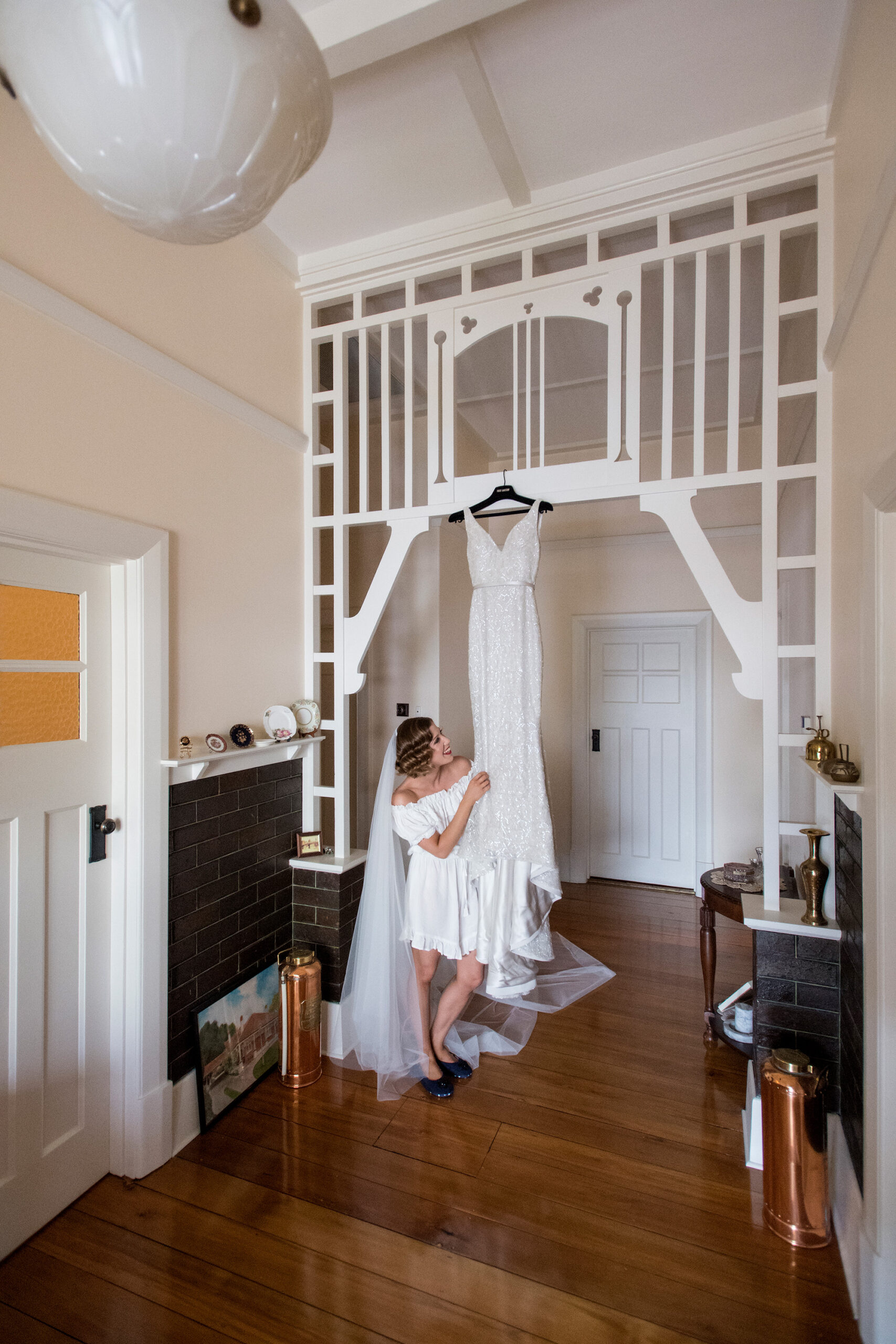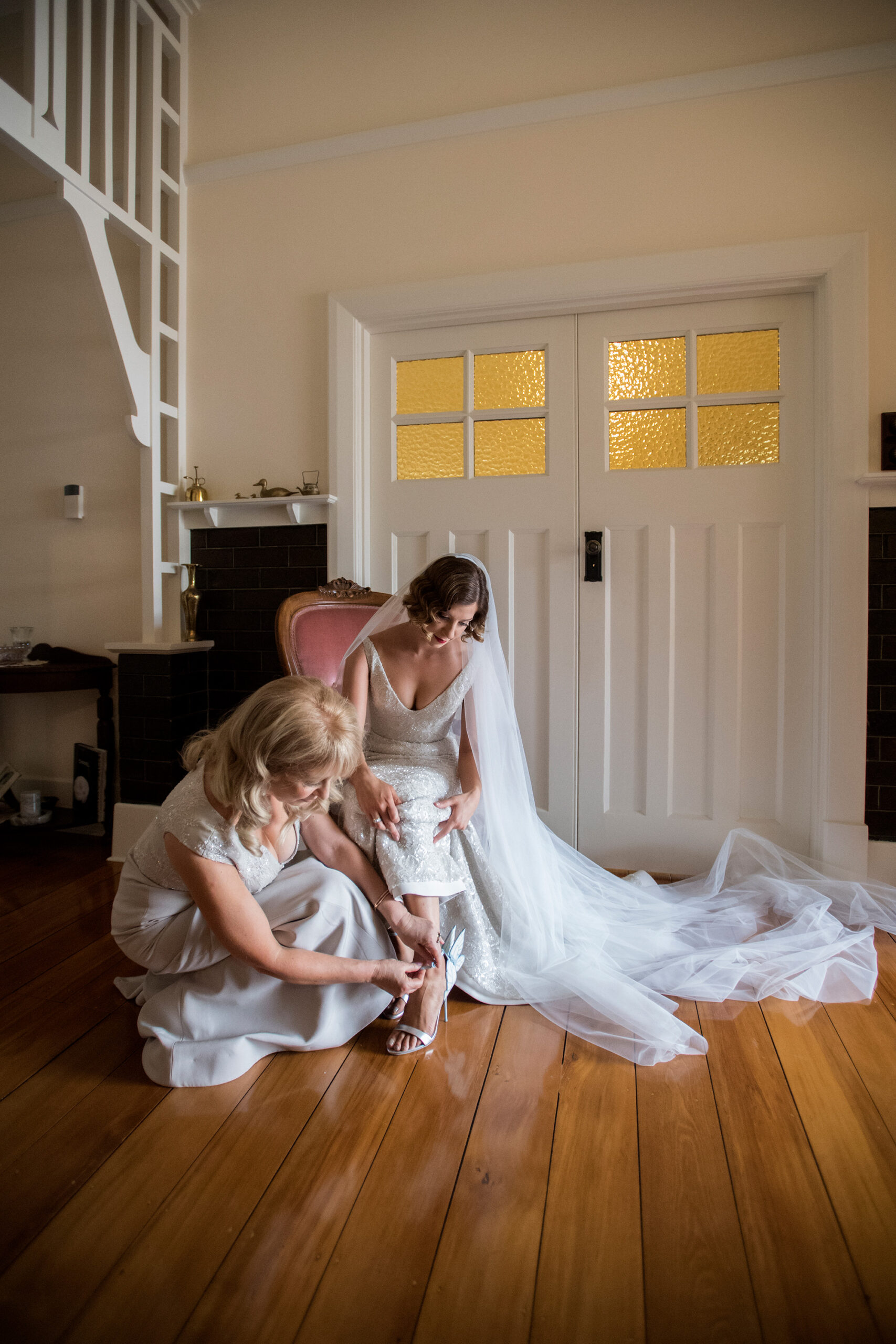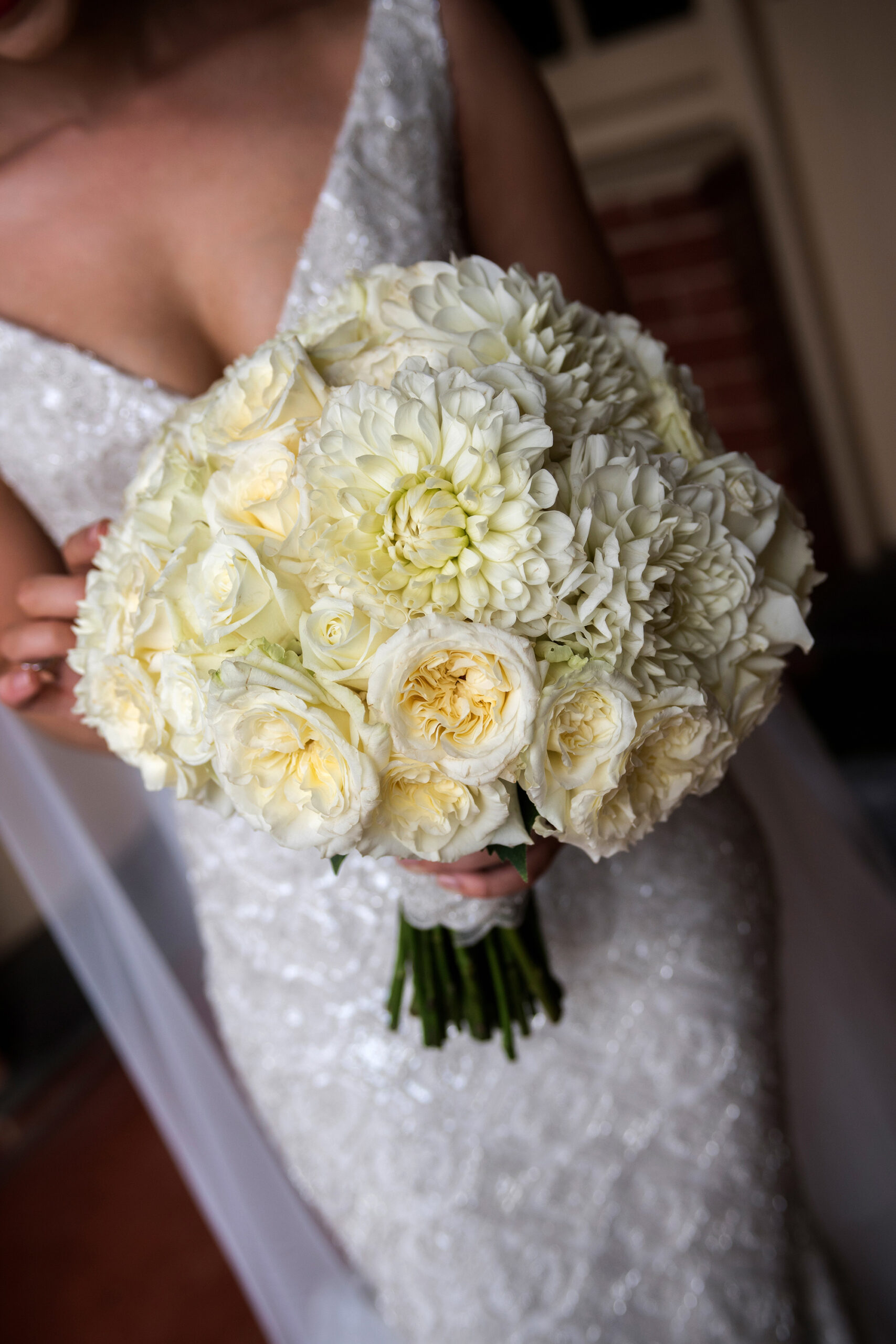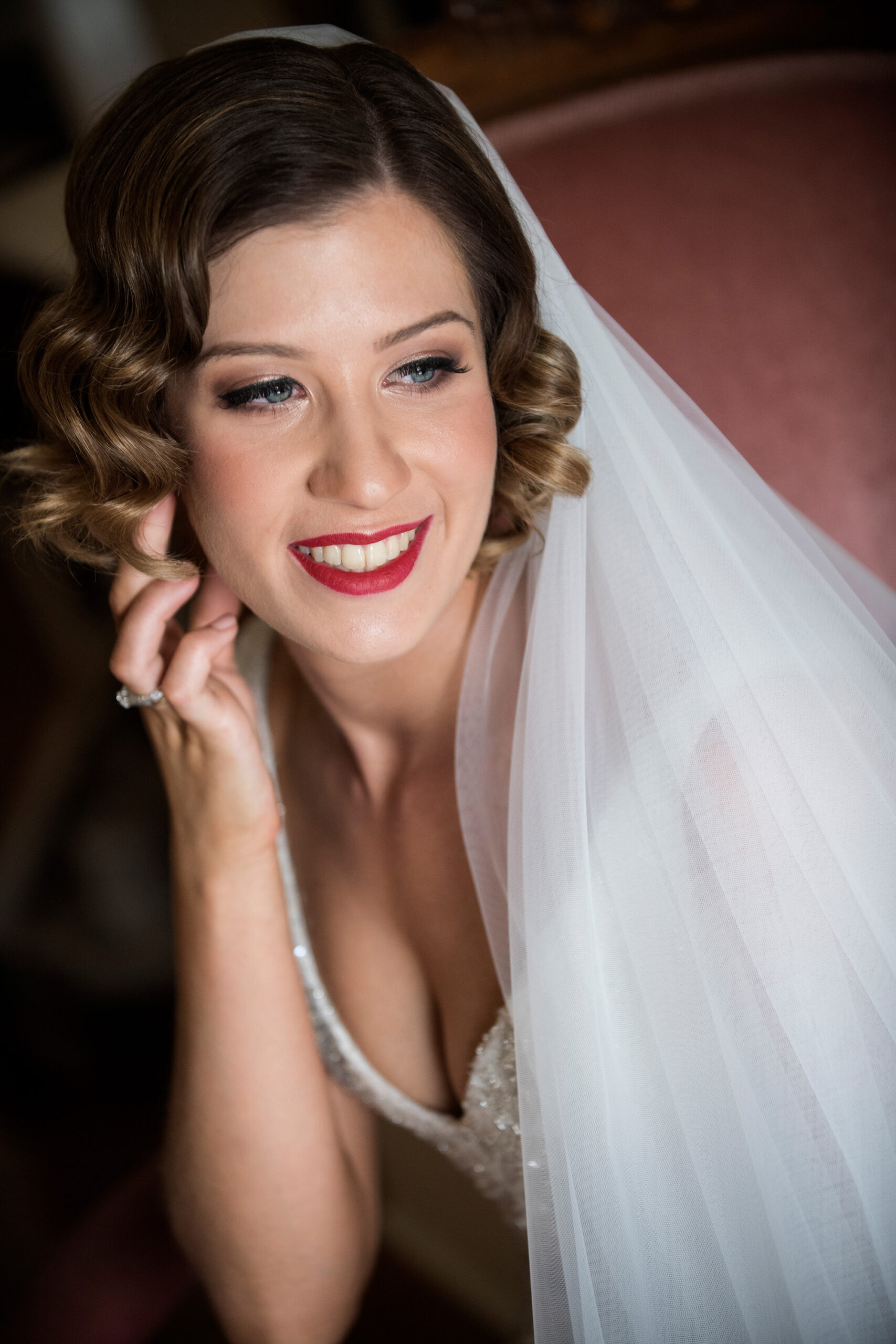 The bride's classic hair and make-up look was created by Unveil the Beauty by Aleksandra Pinneri.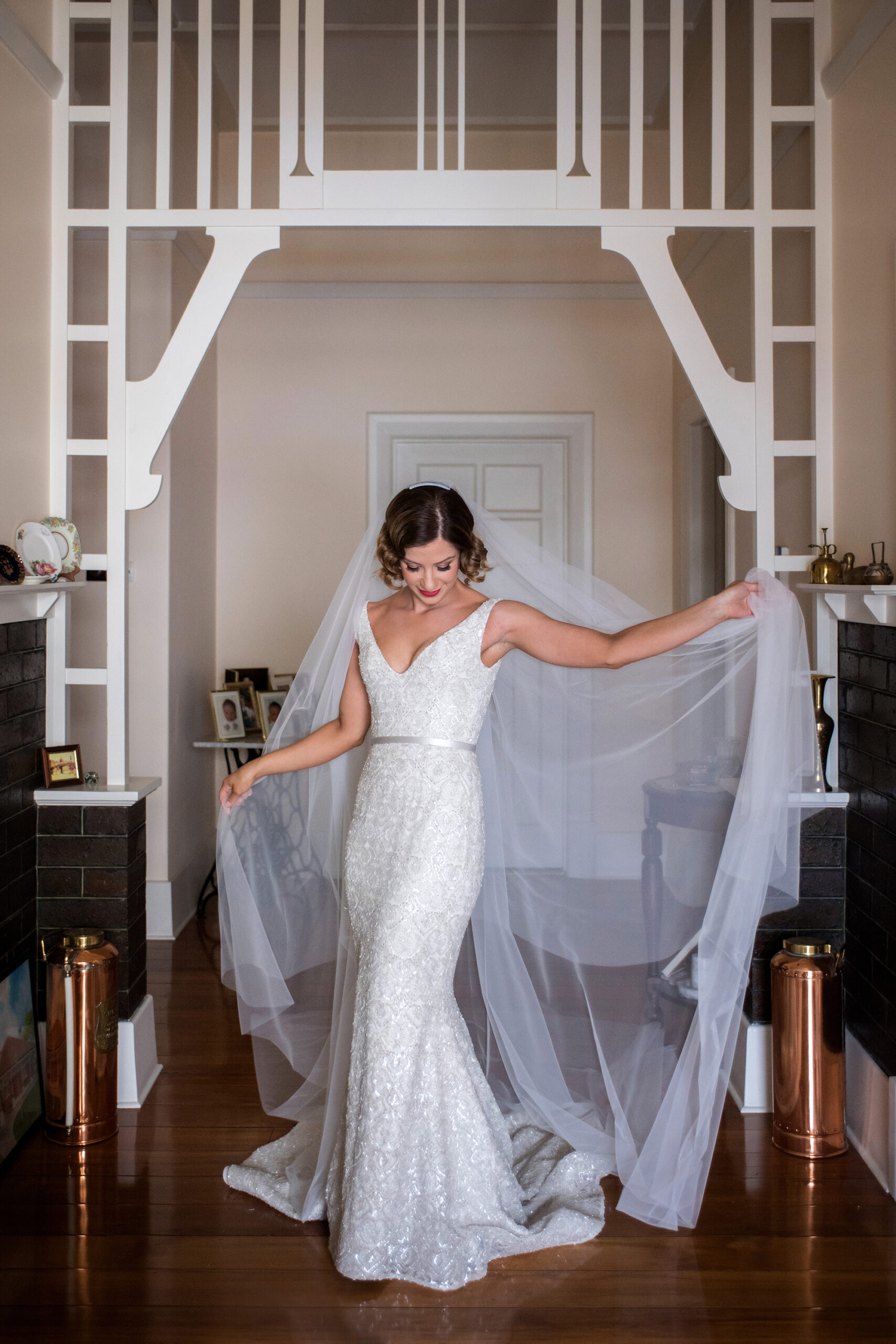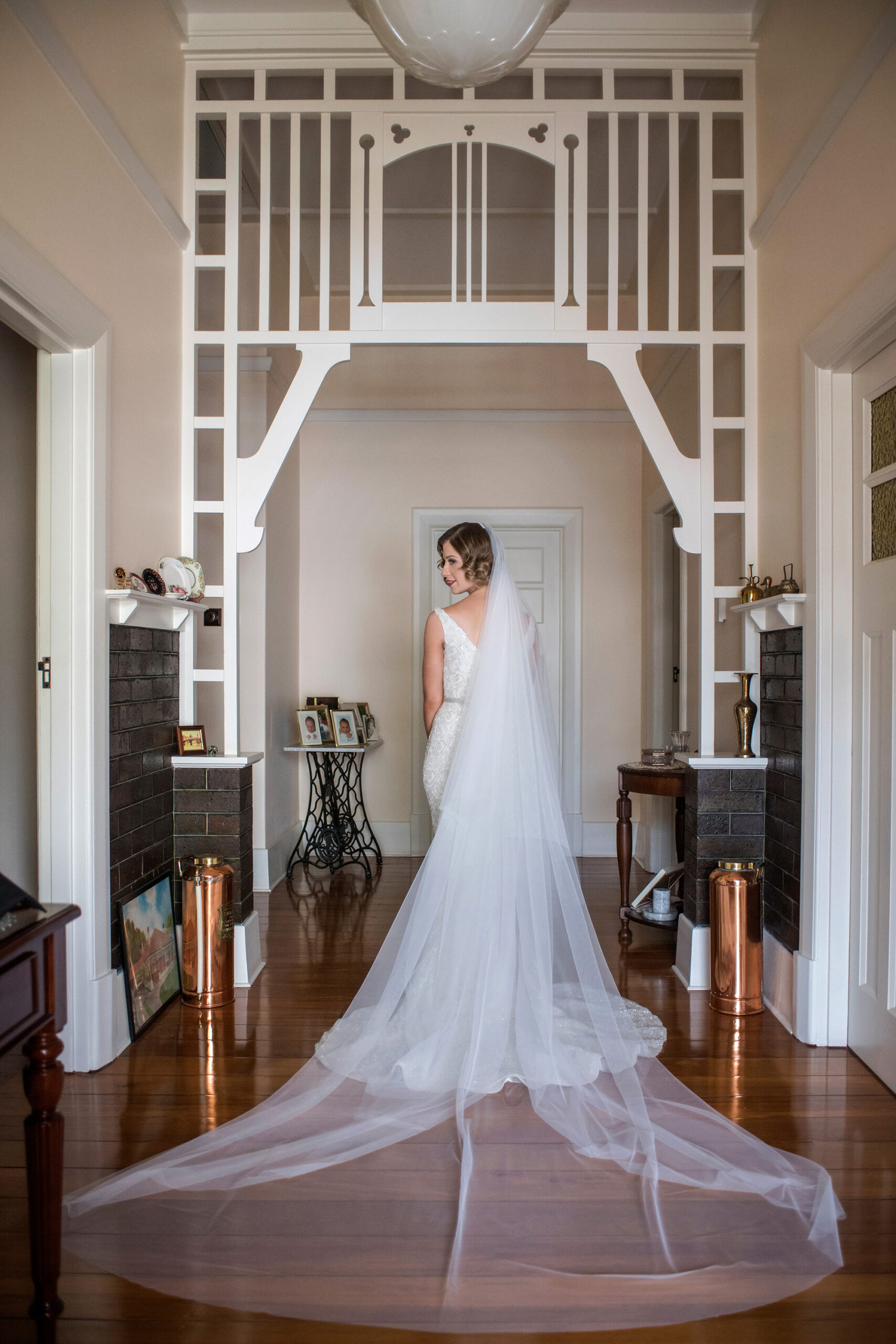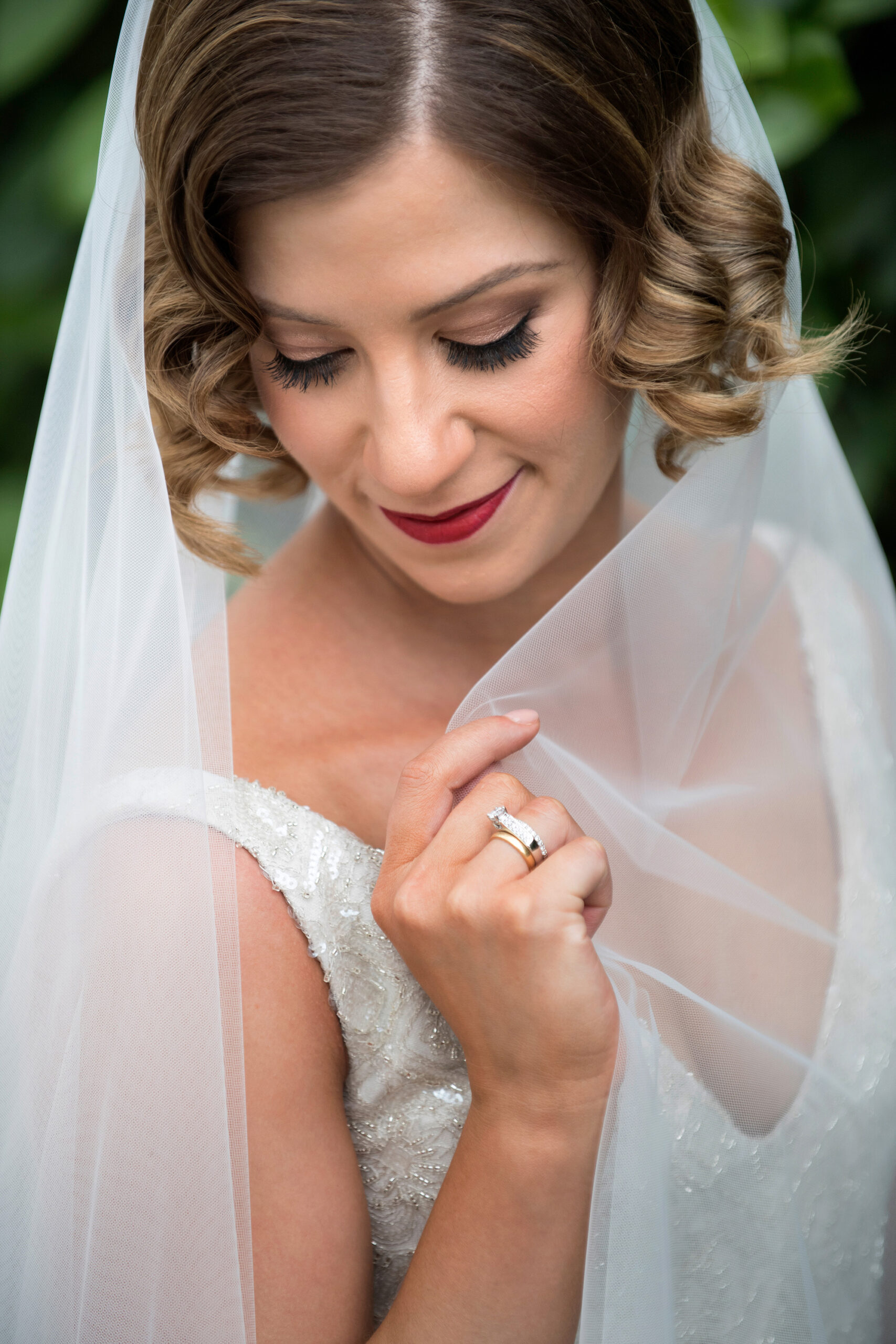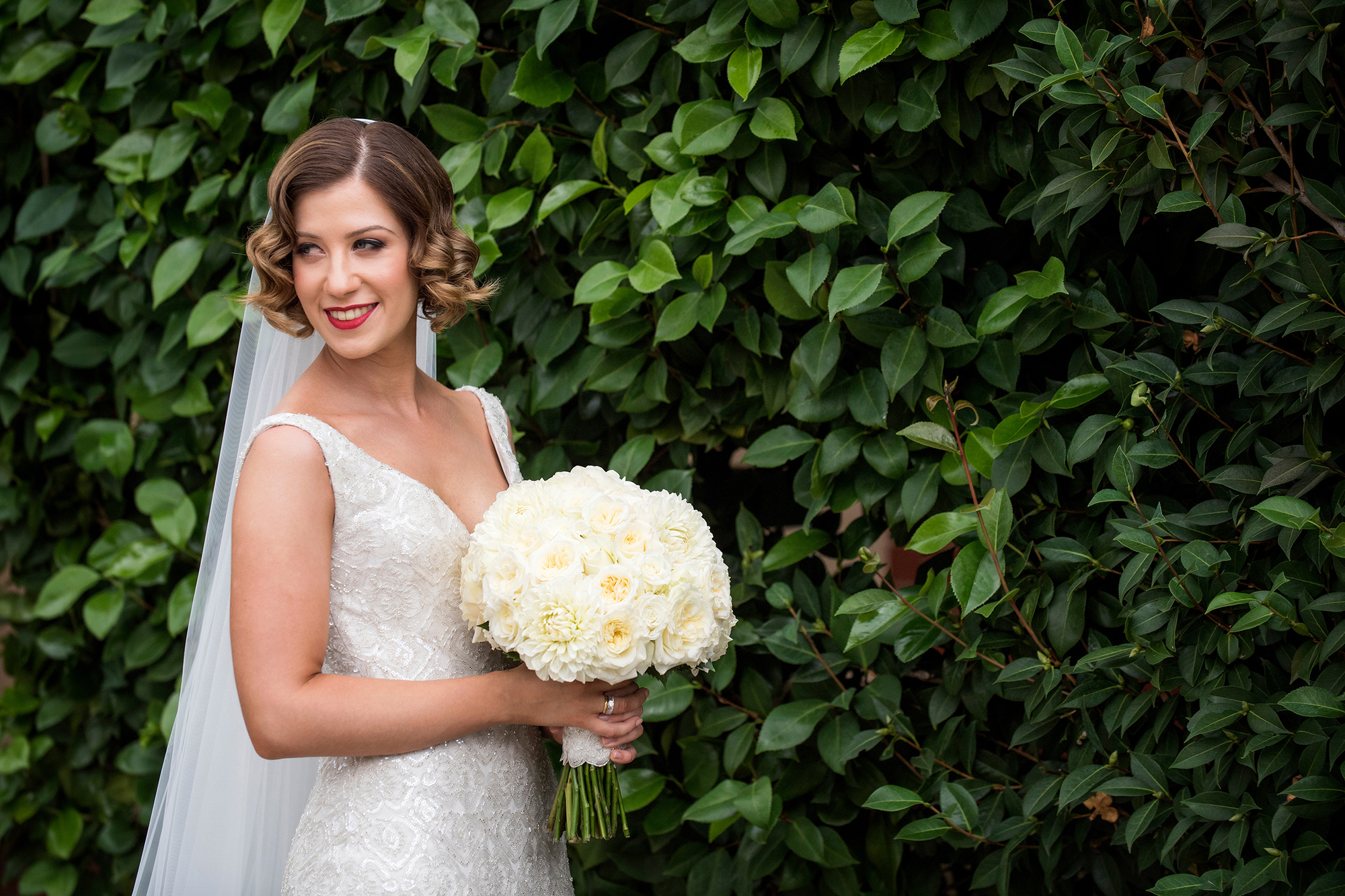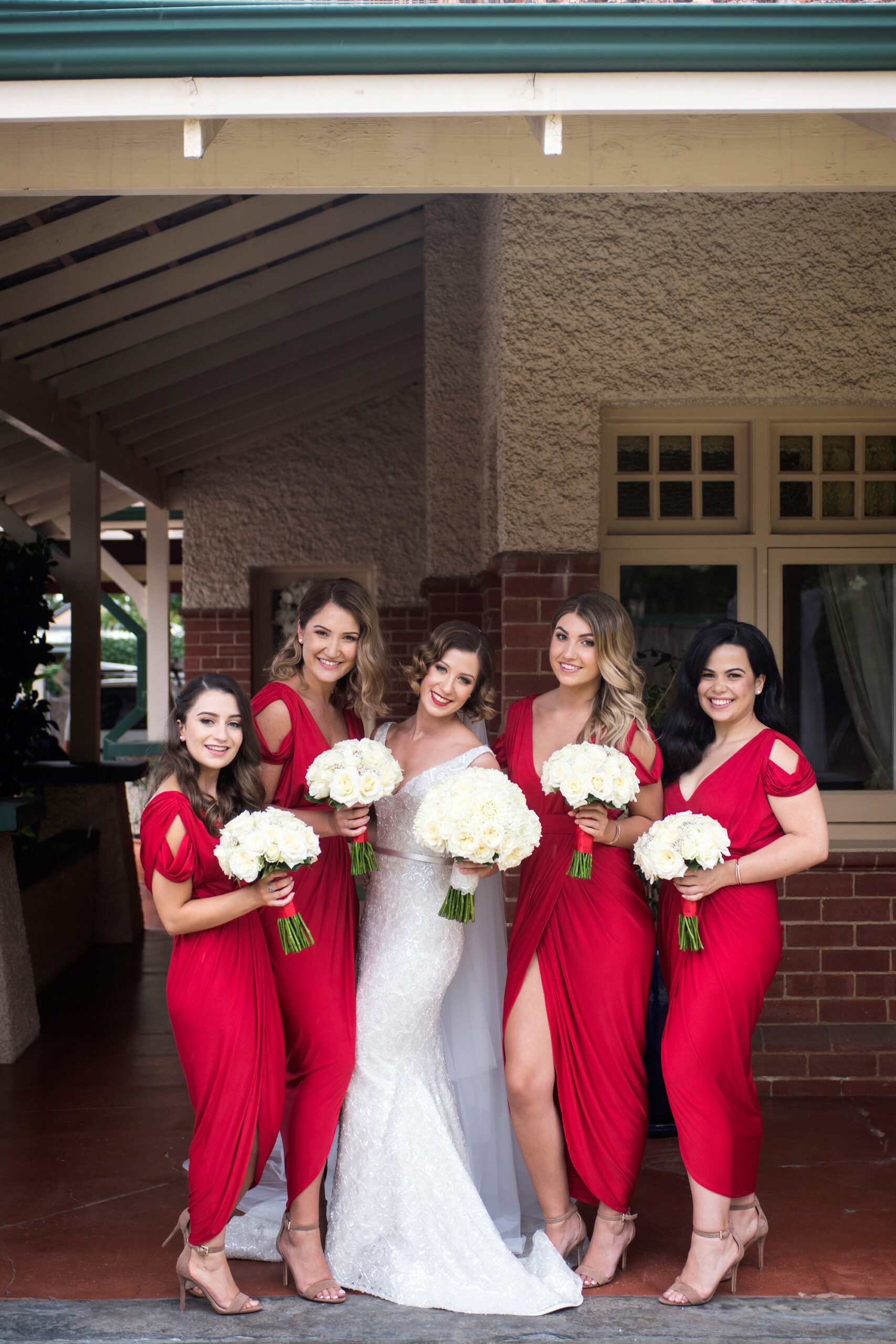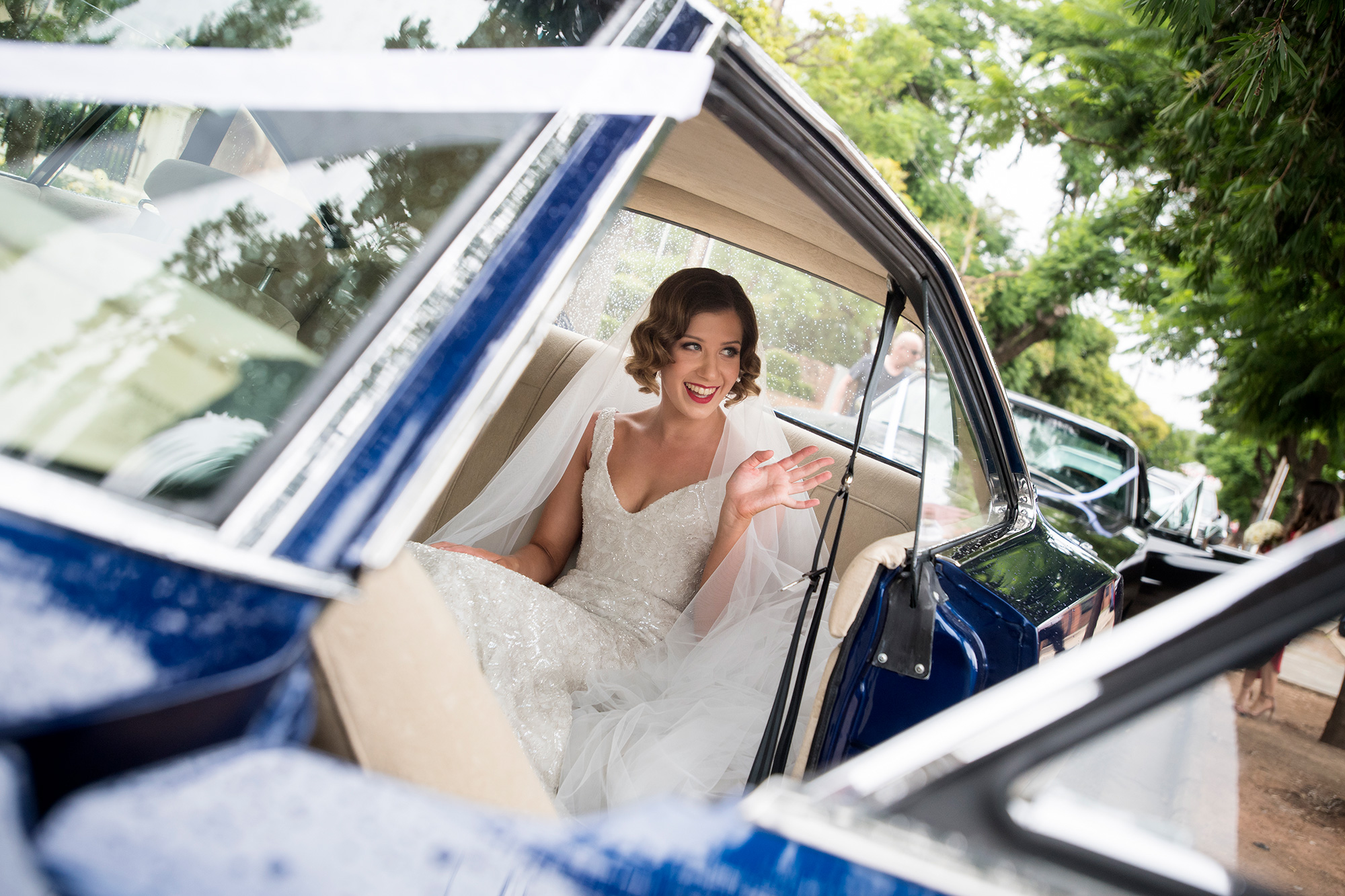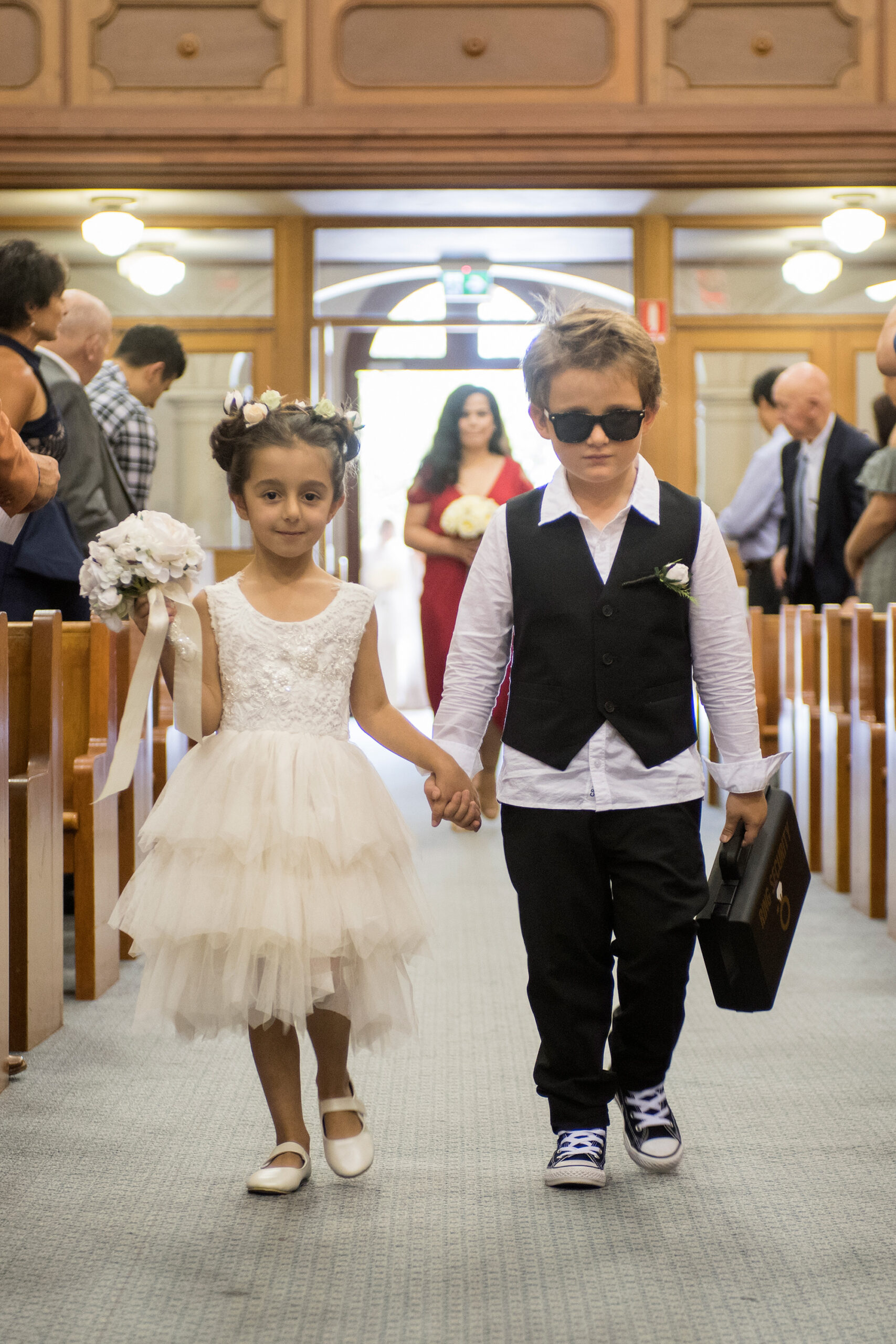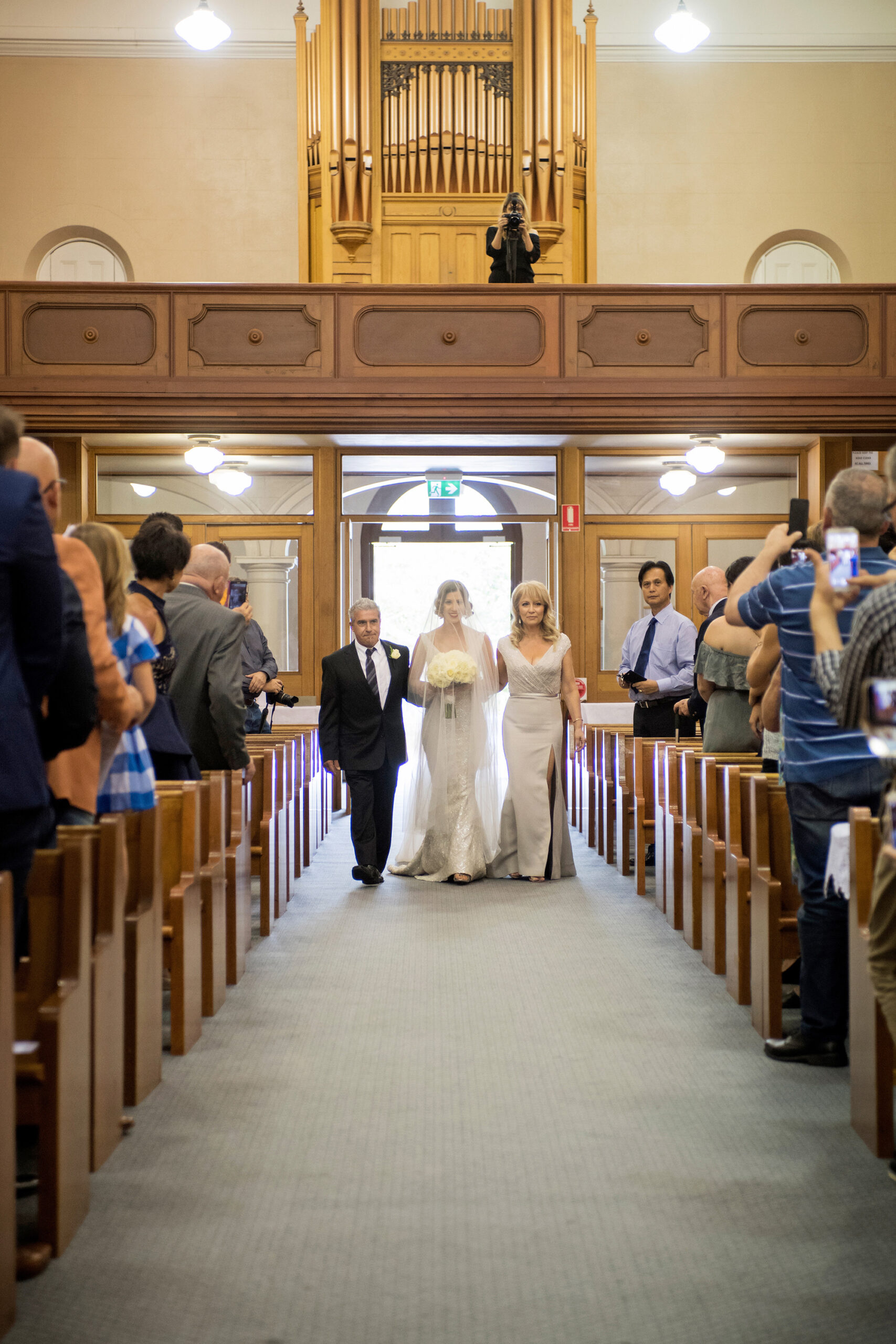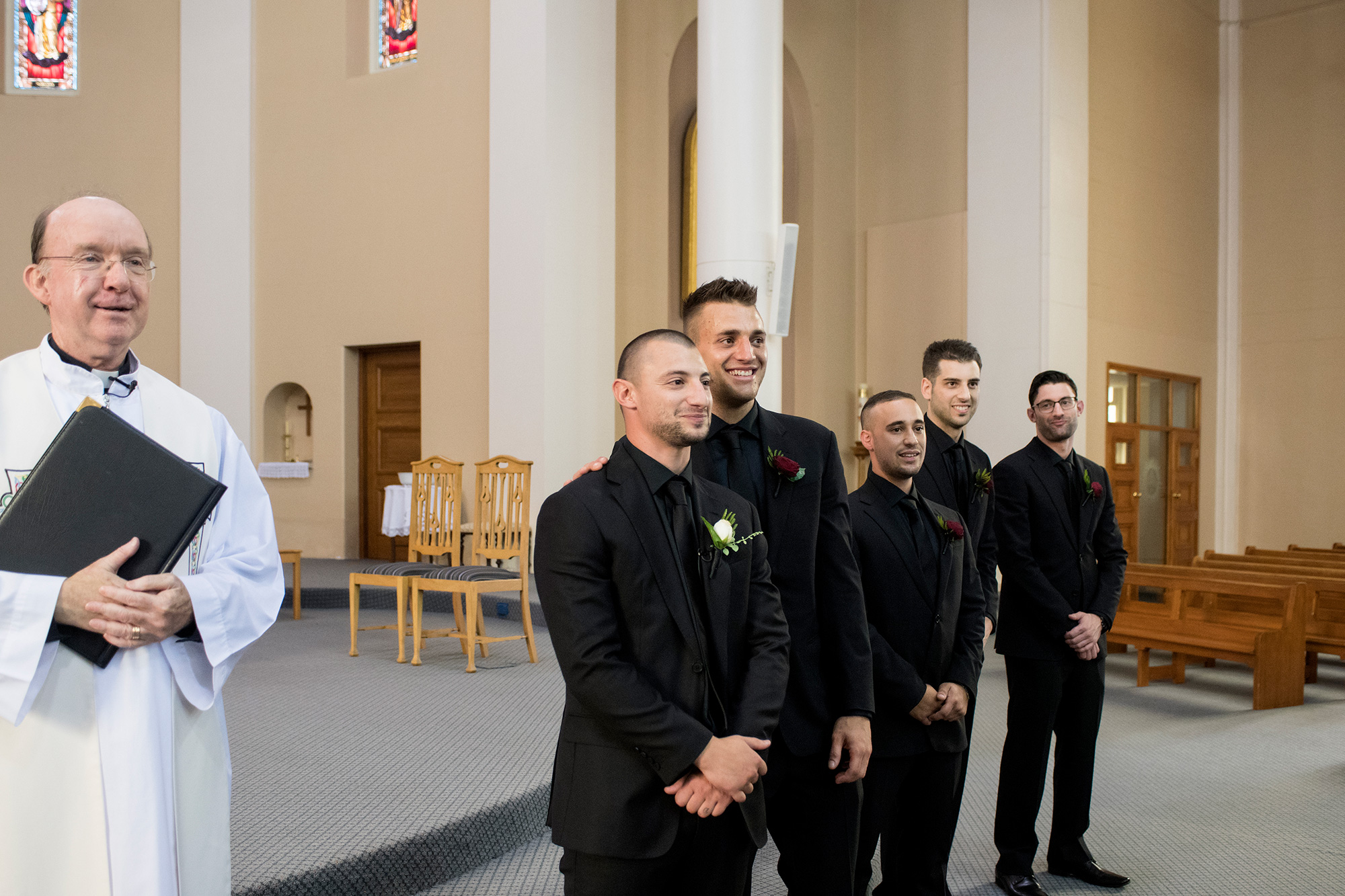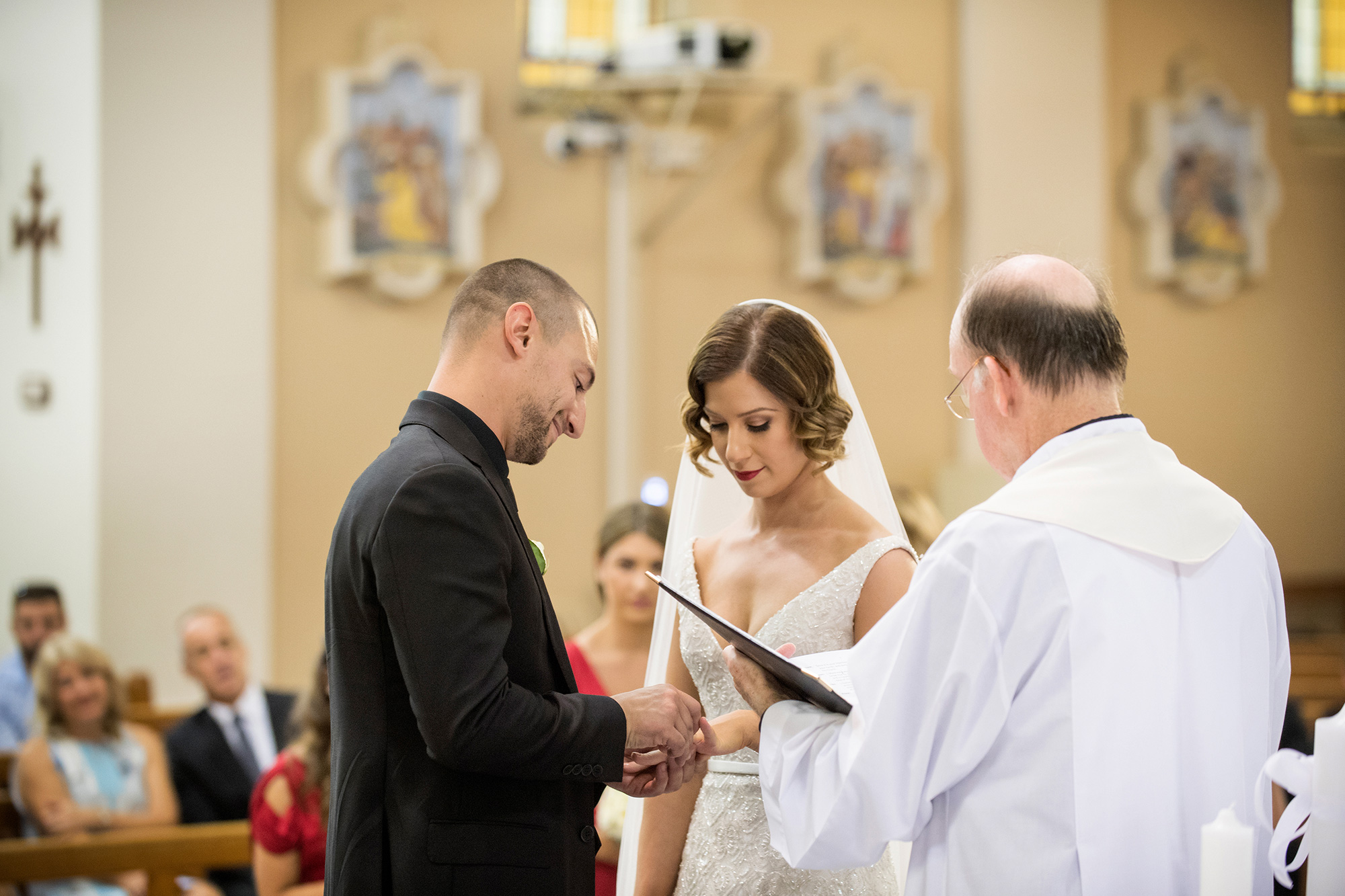 The couple engaged I Do Cinema videography to capture all those candid and behind the scenes moments on the day.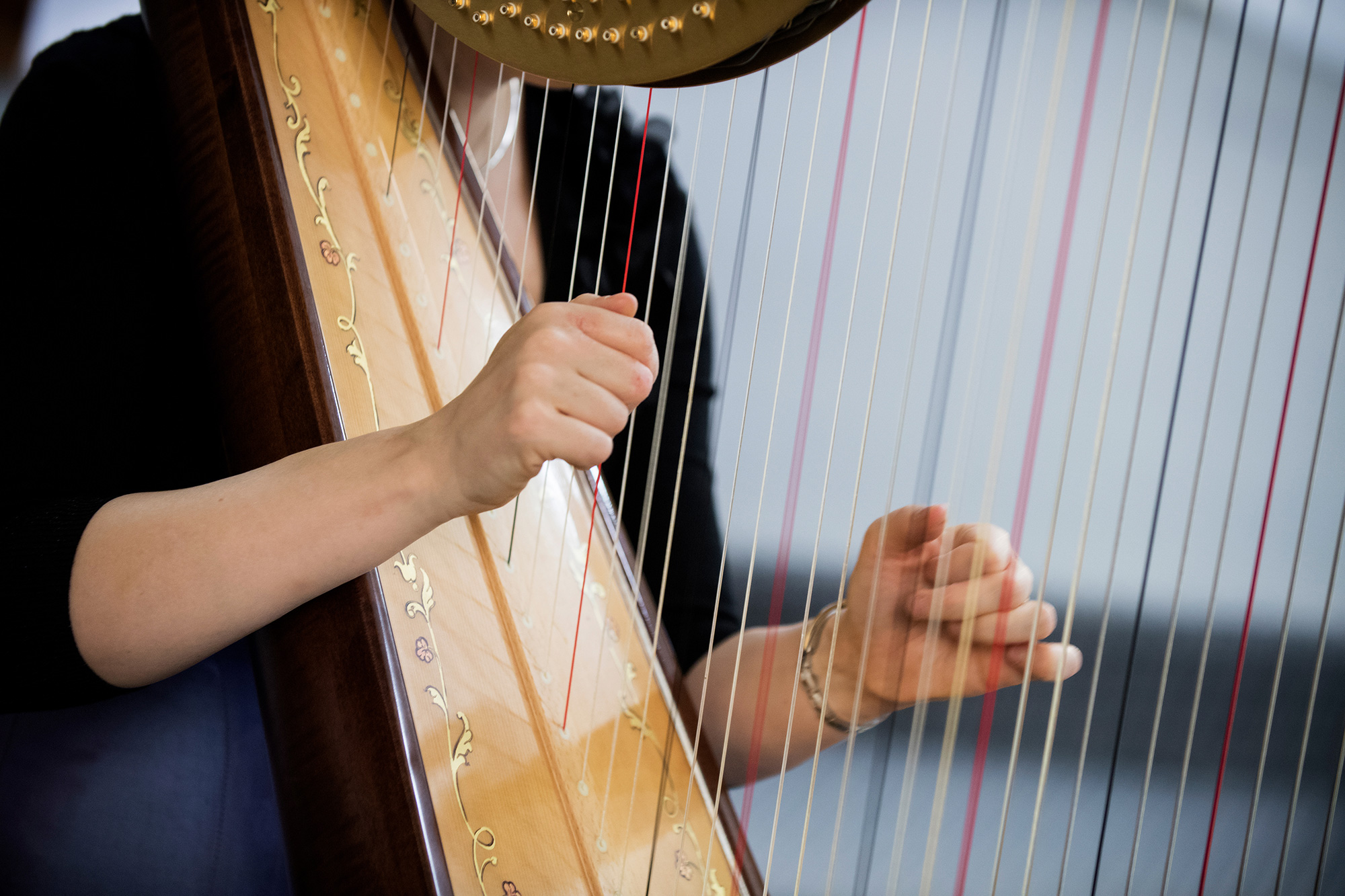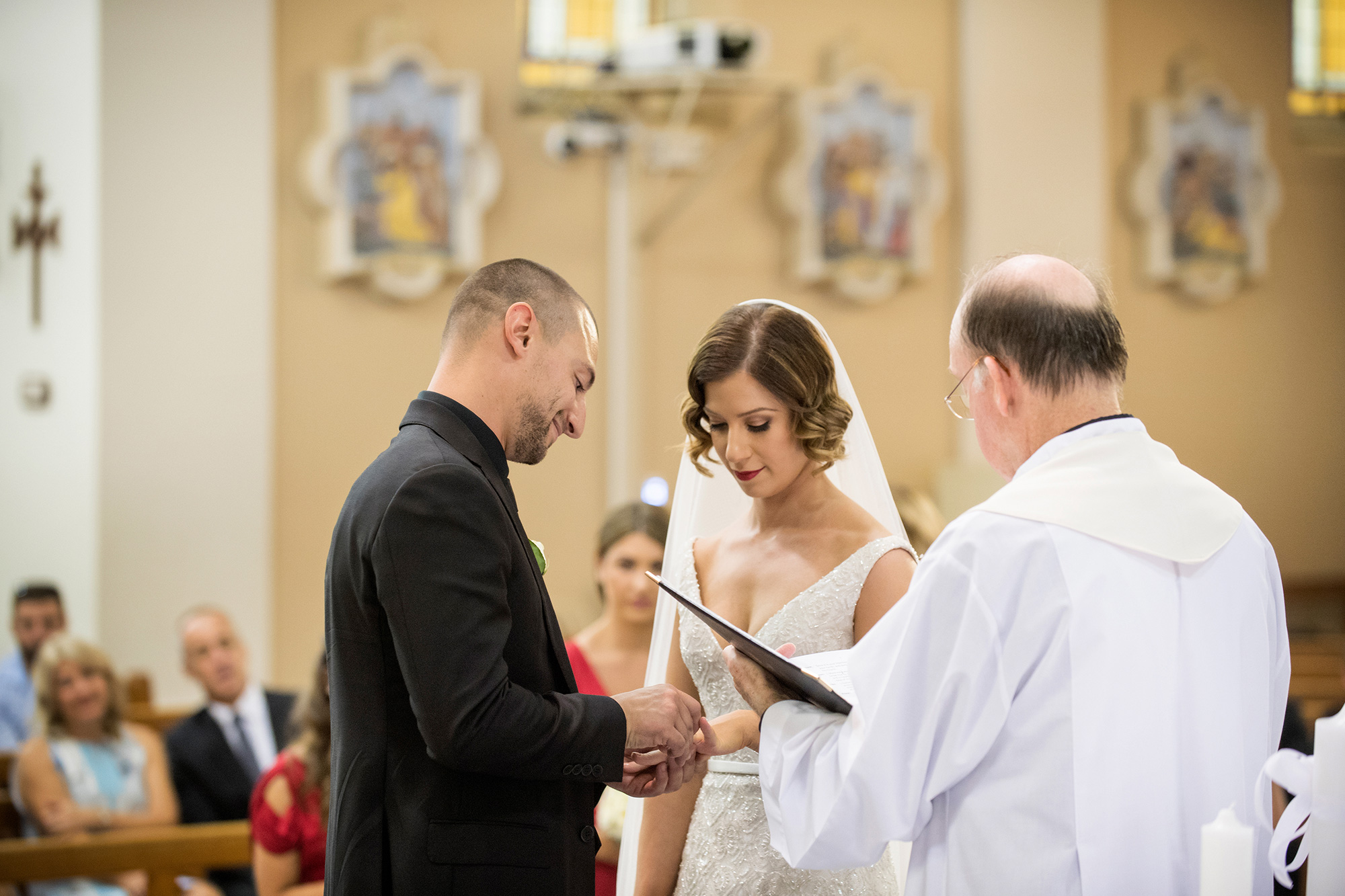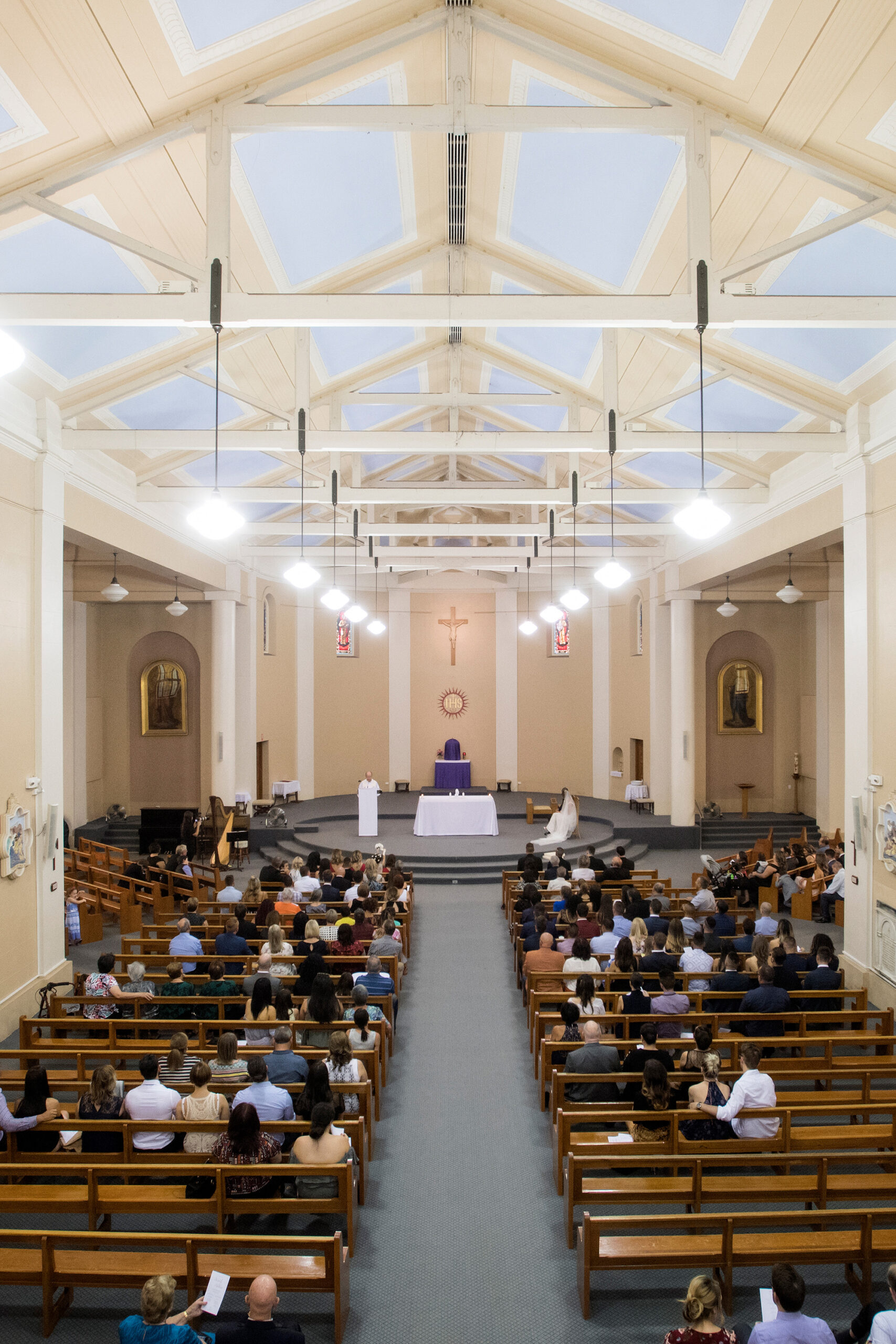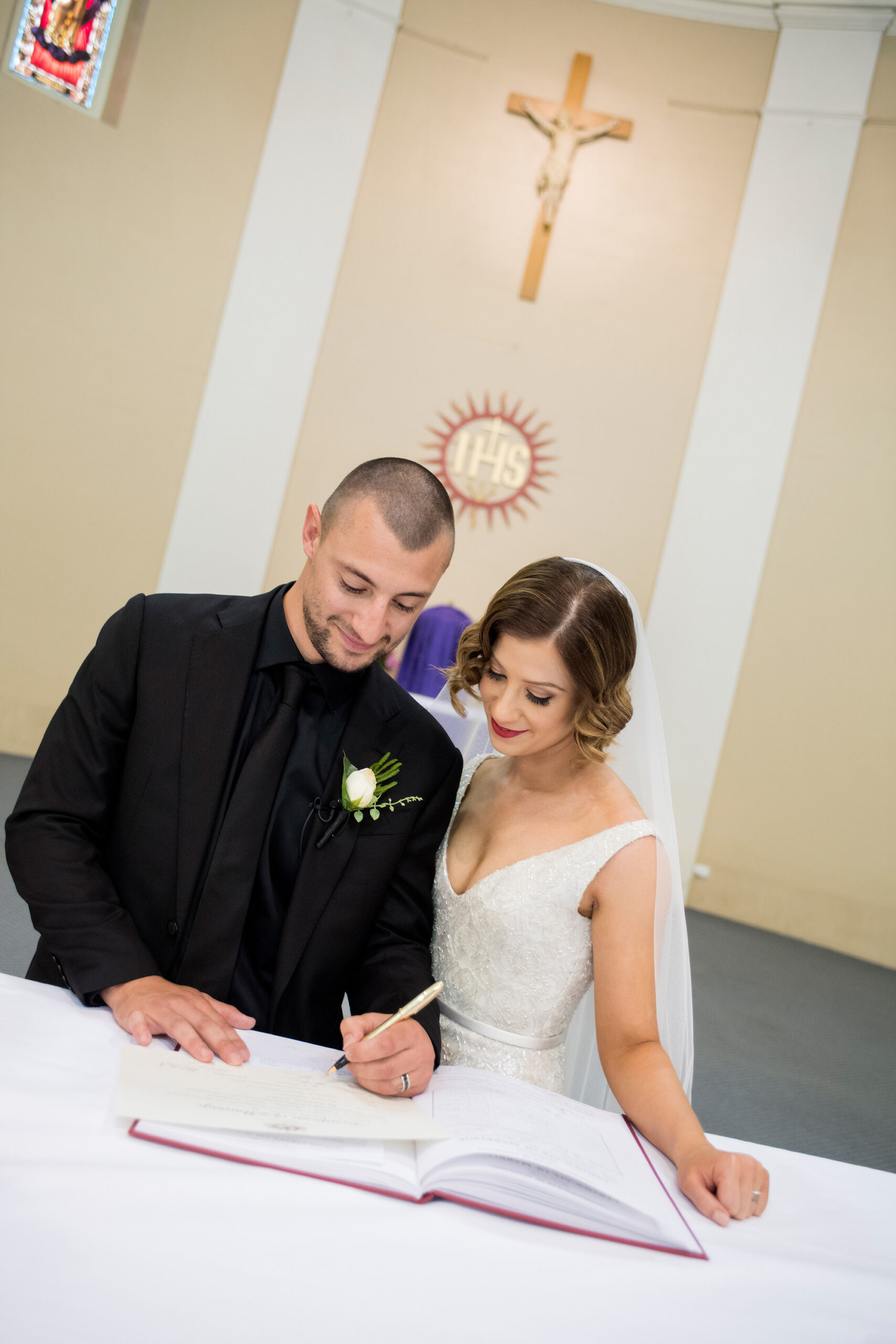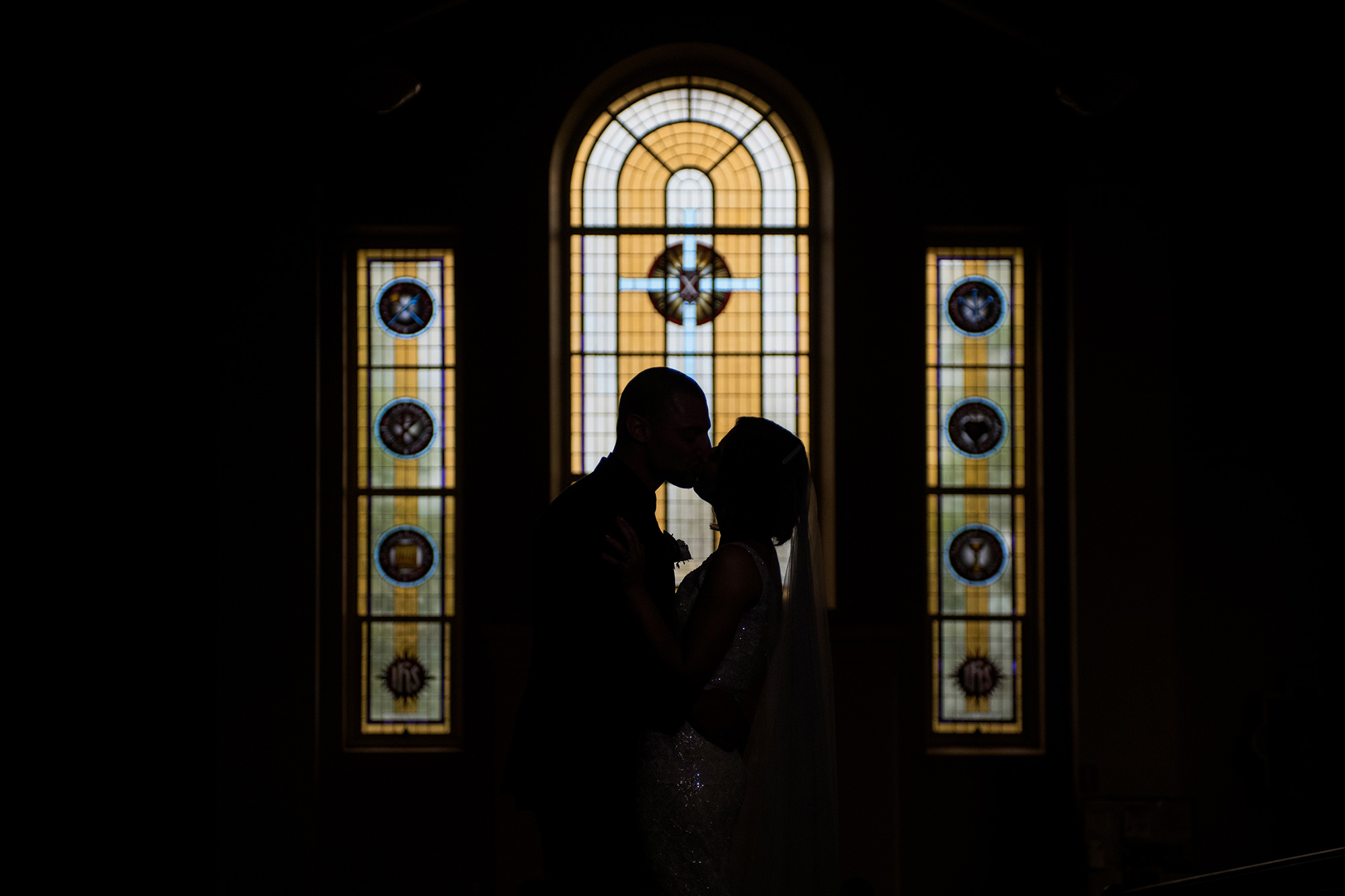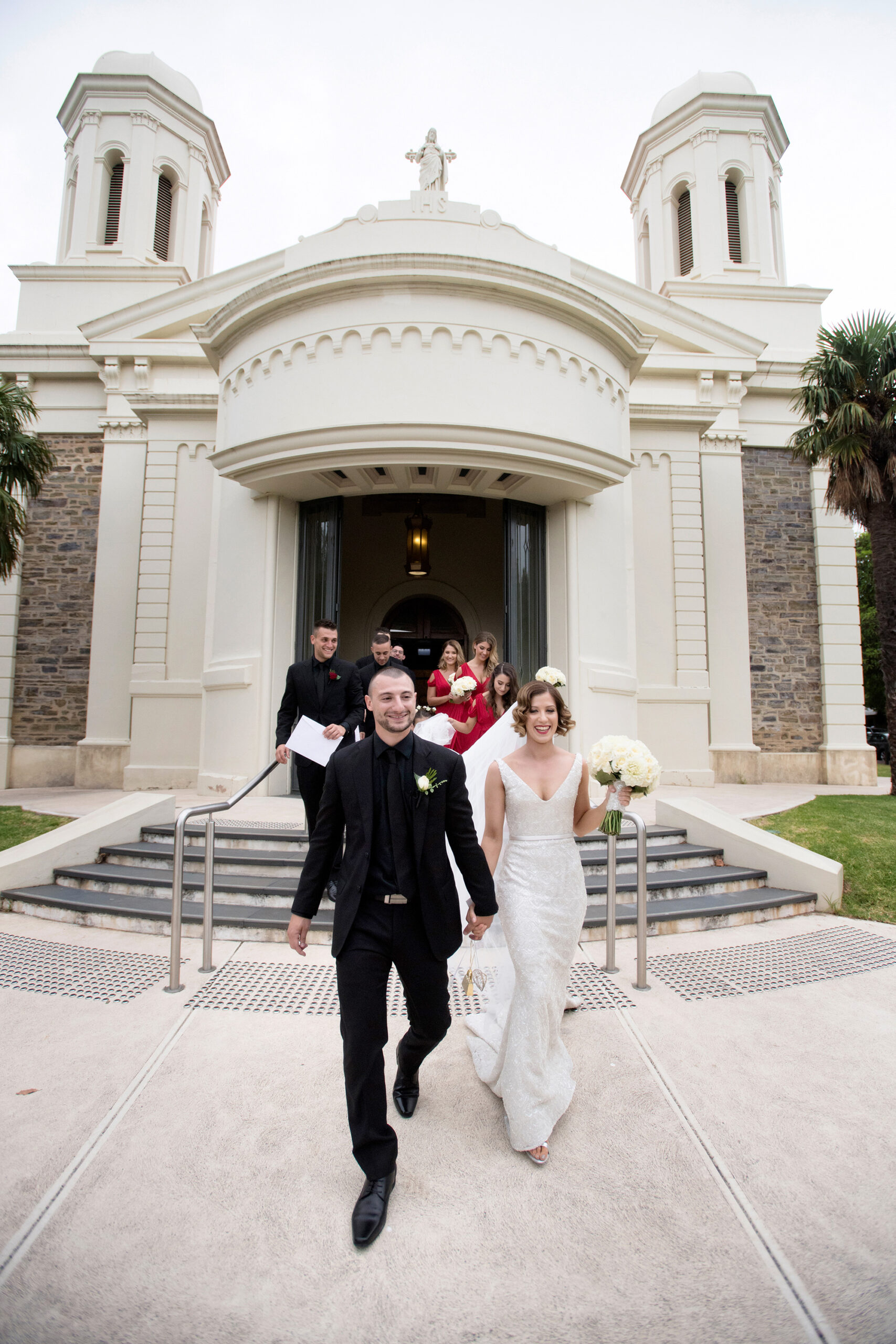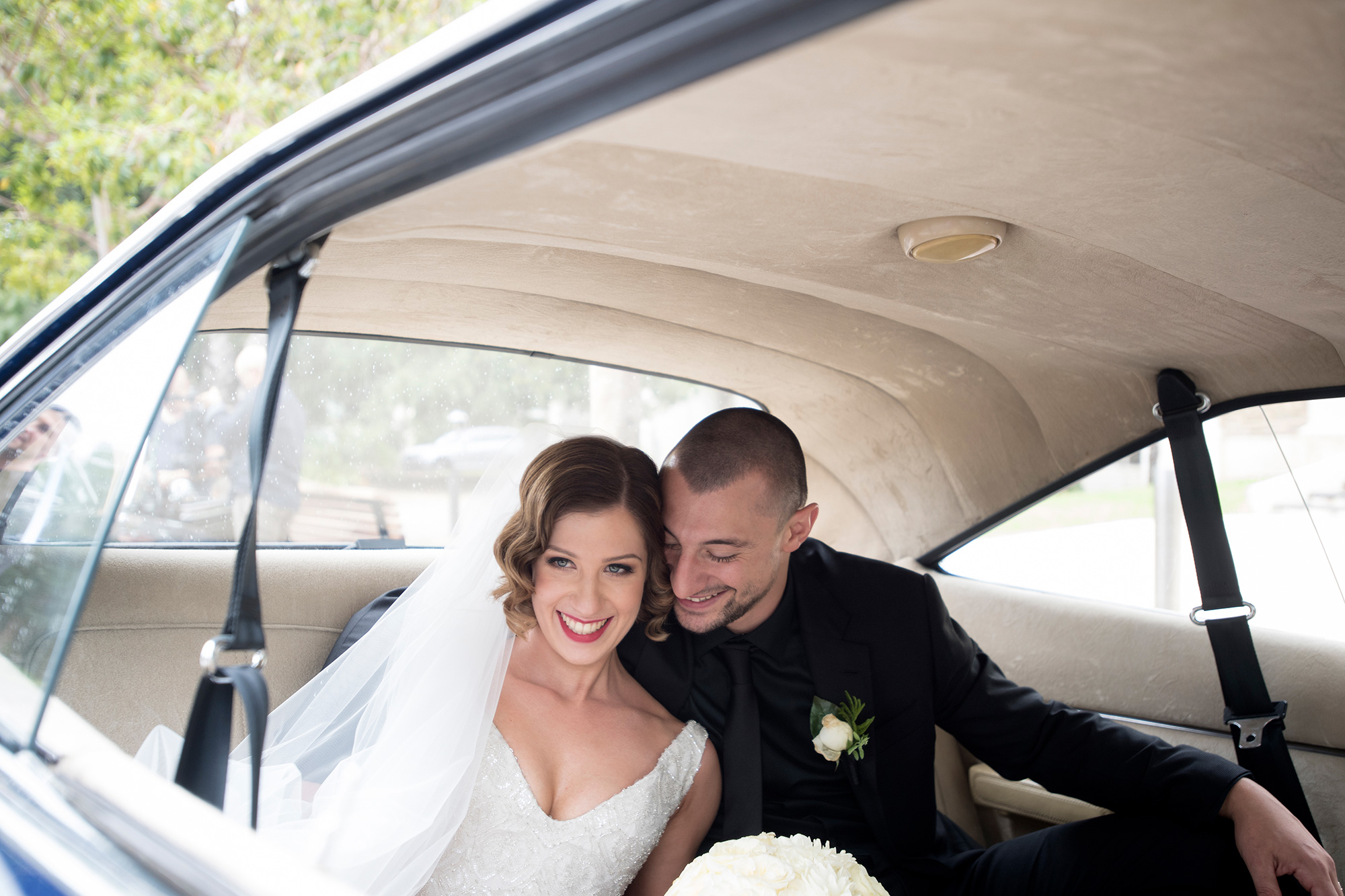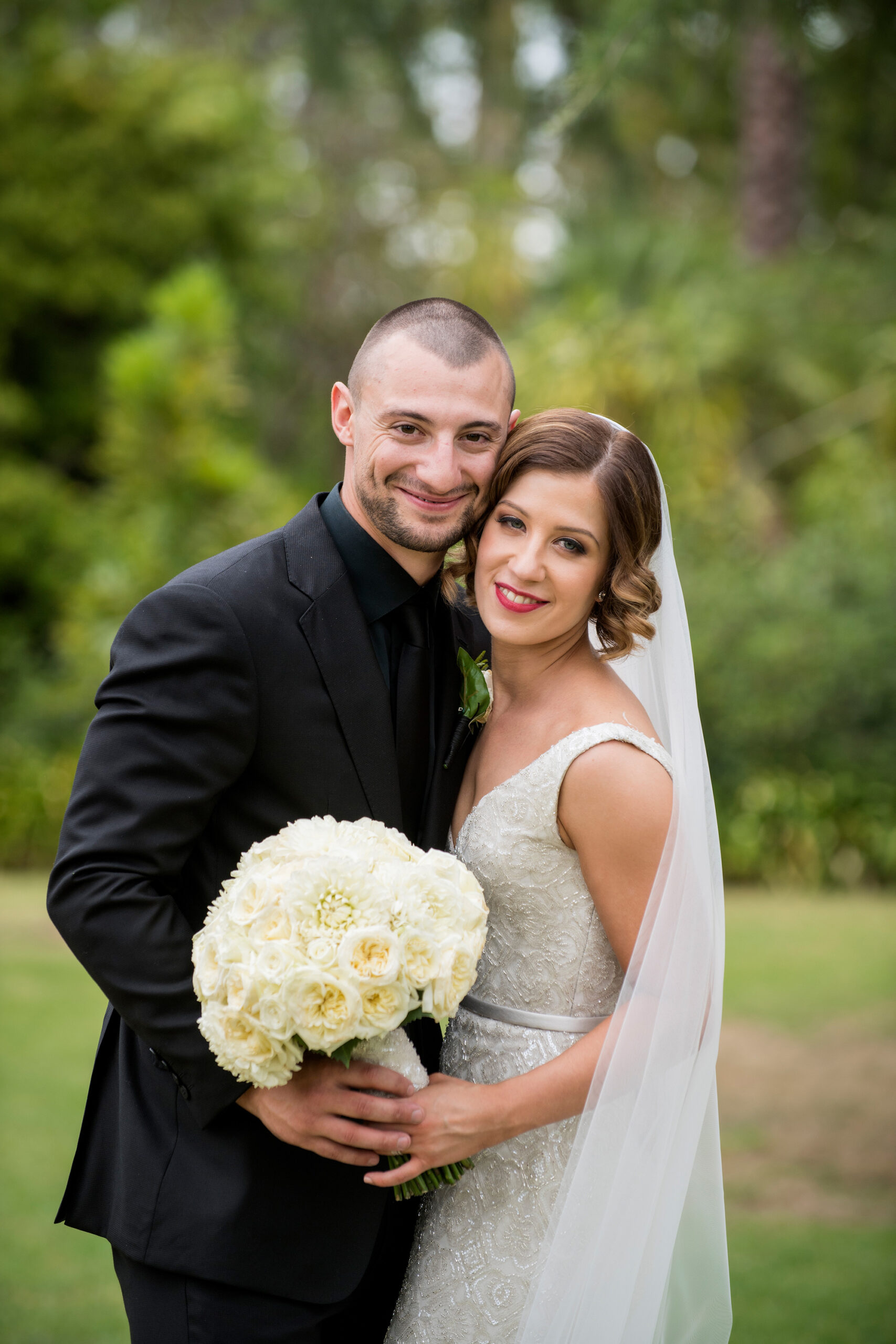 The bridesmaids wore a deep red, a striking contrast to the groomsmen's black.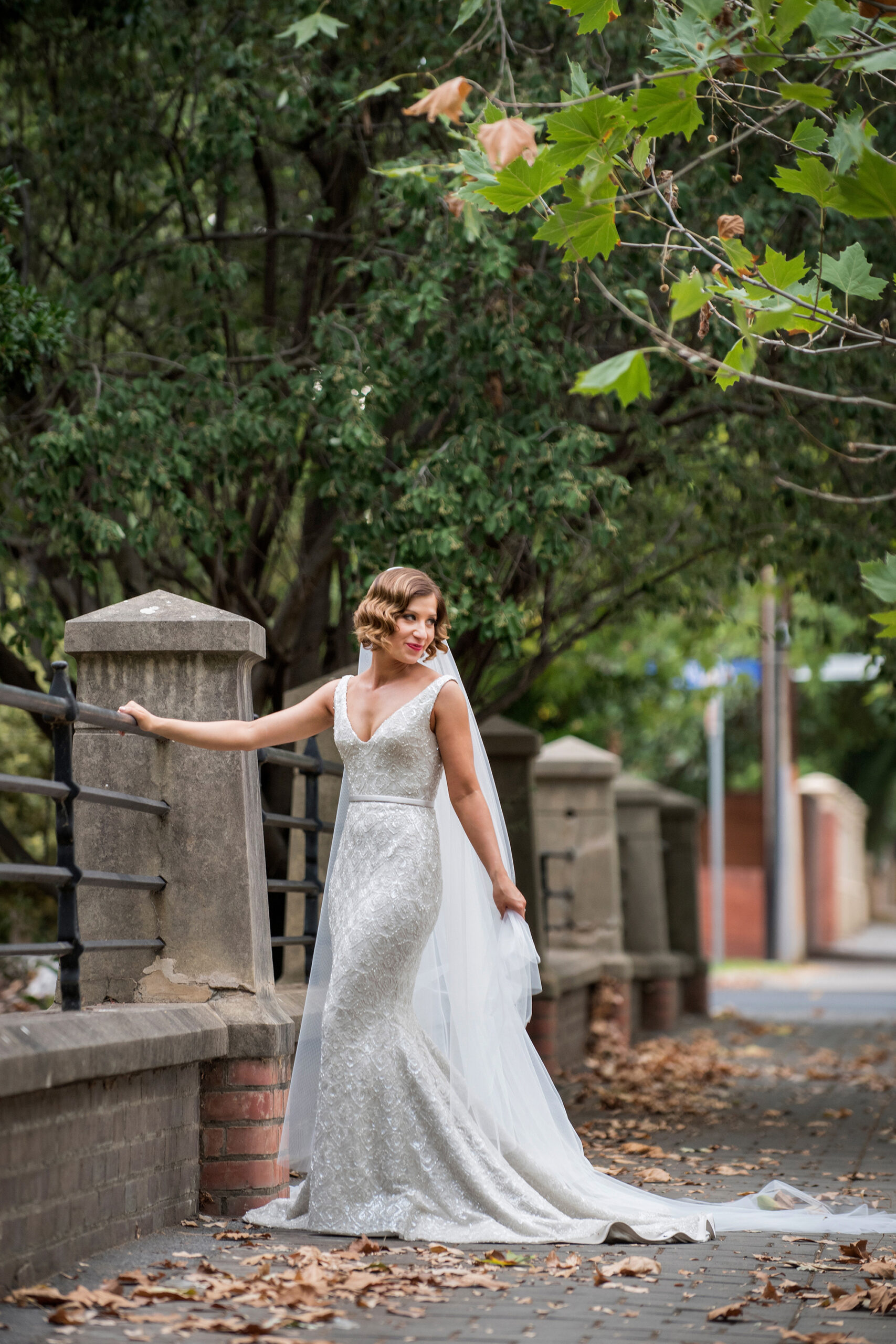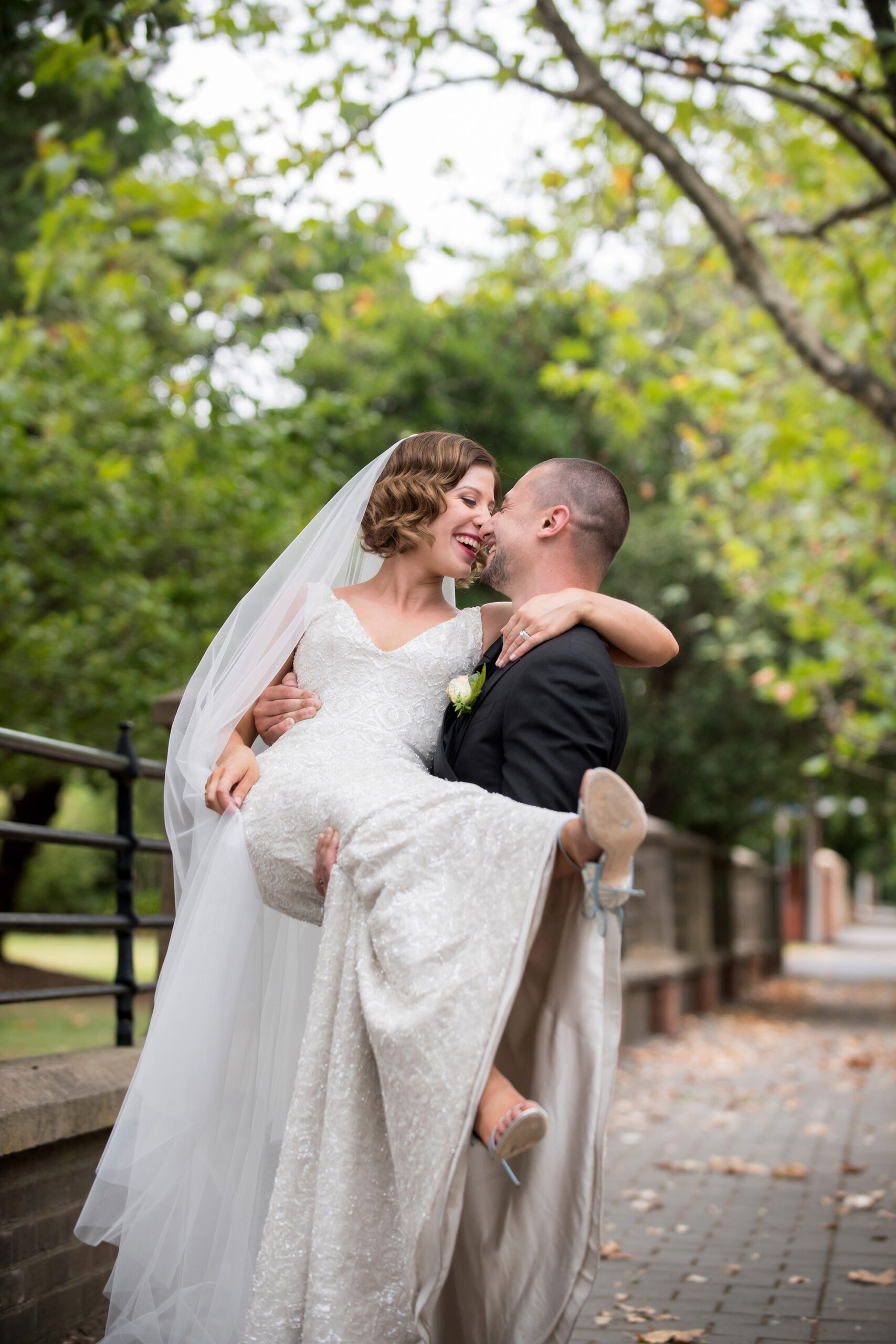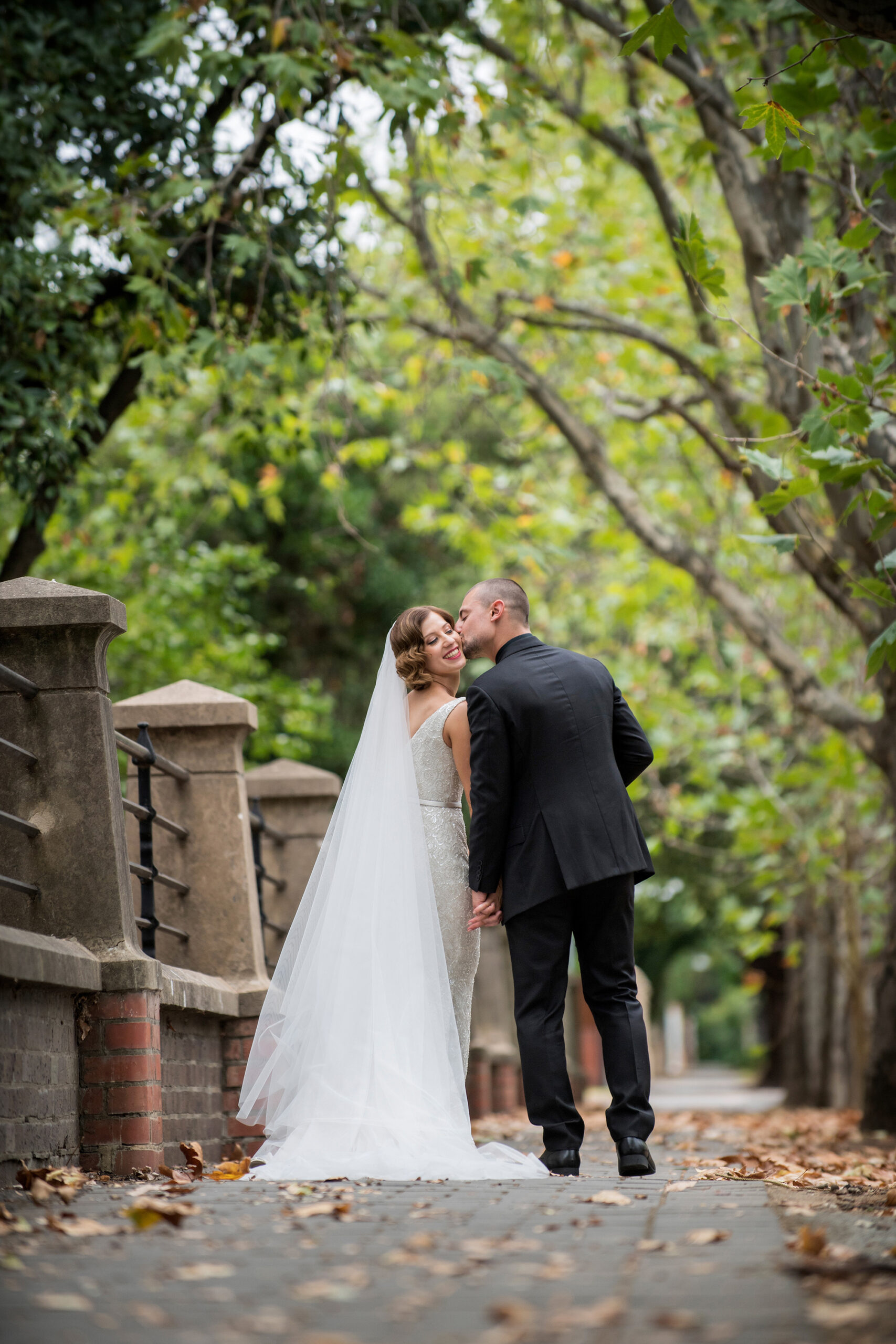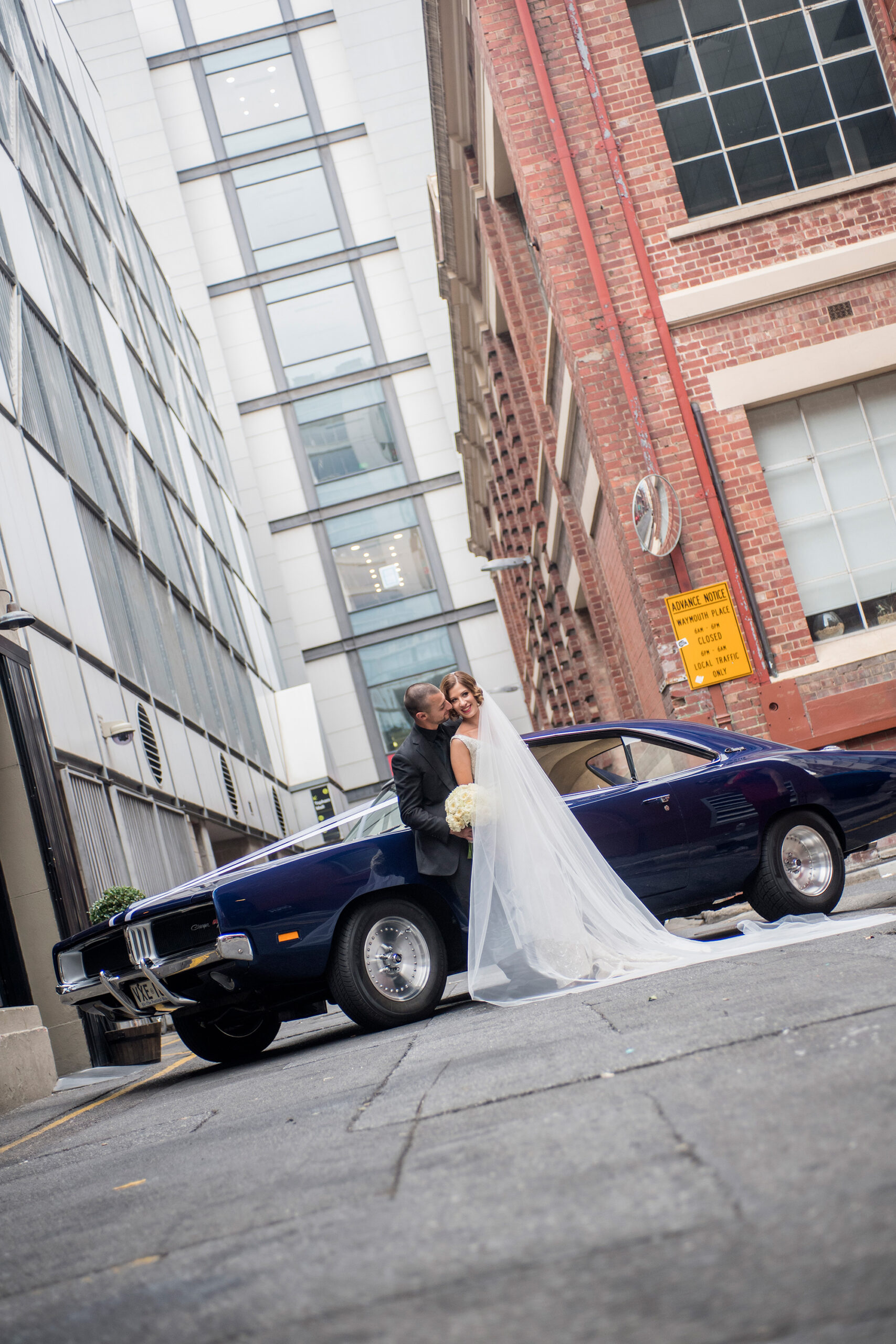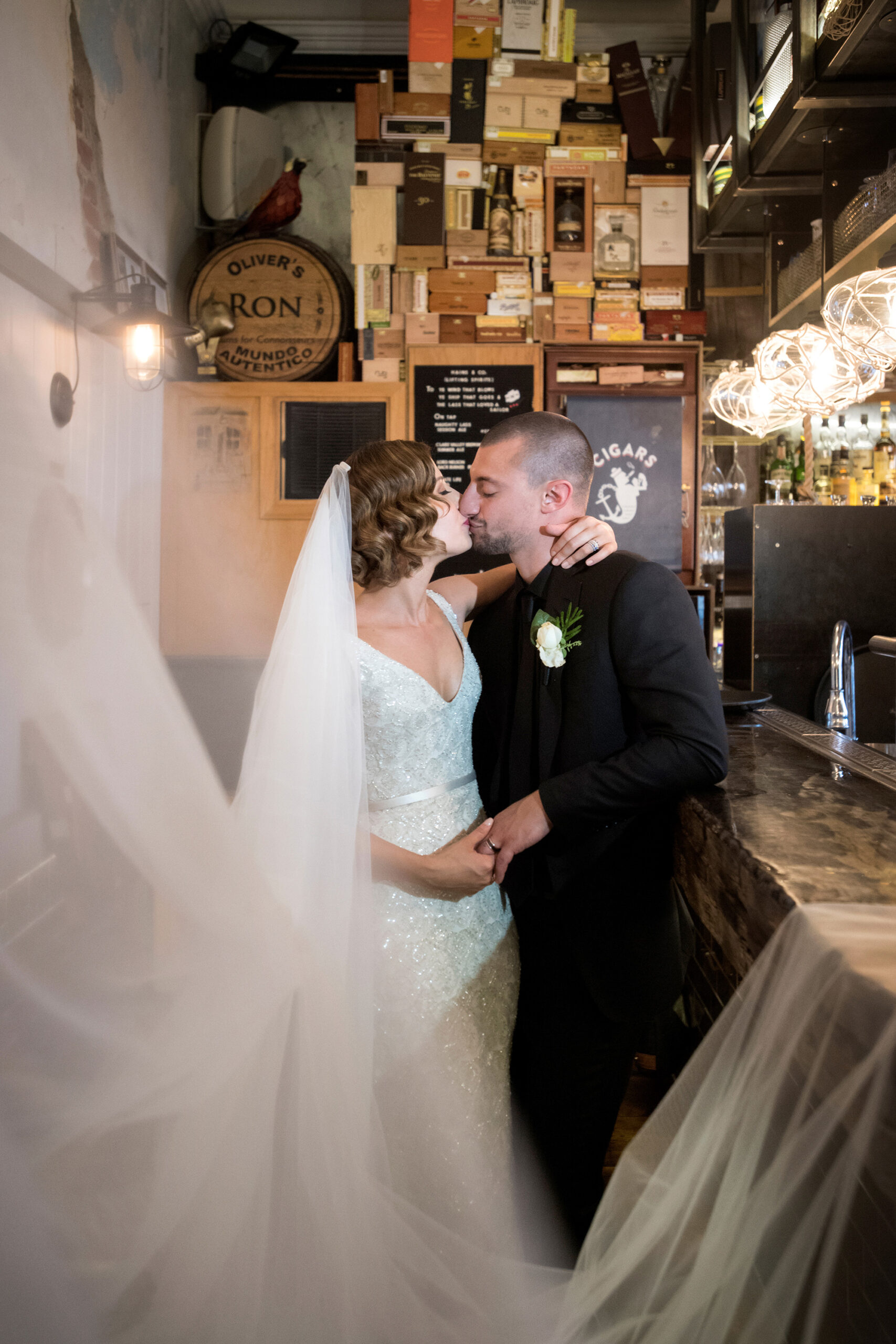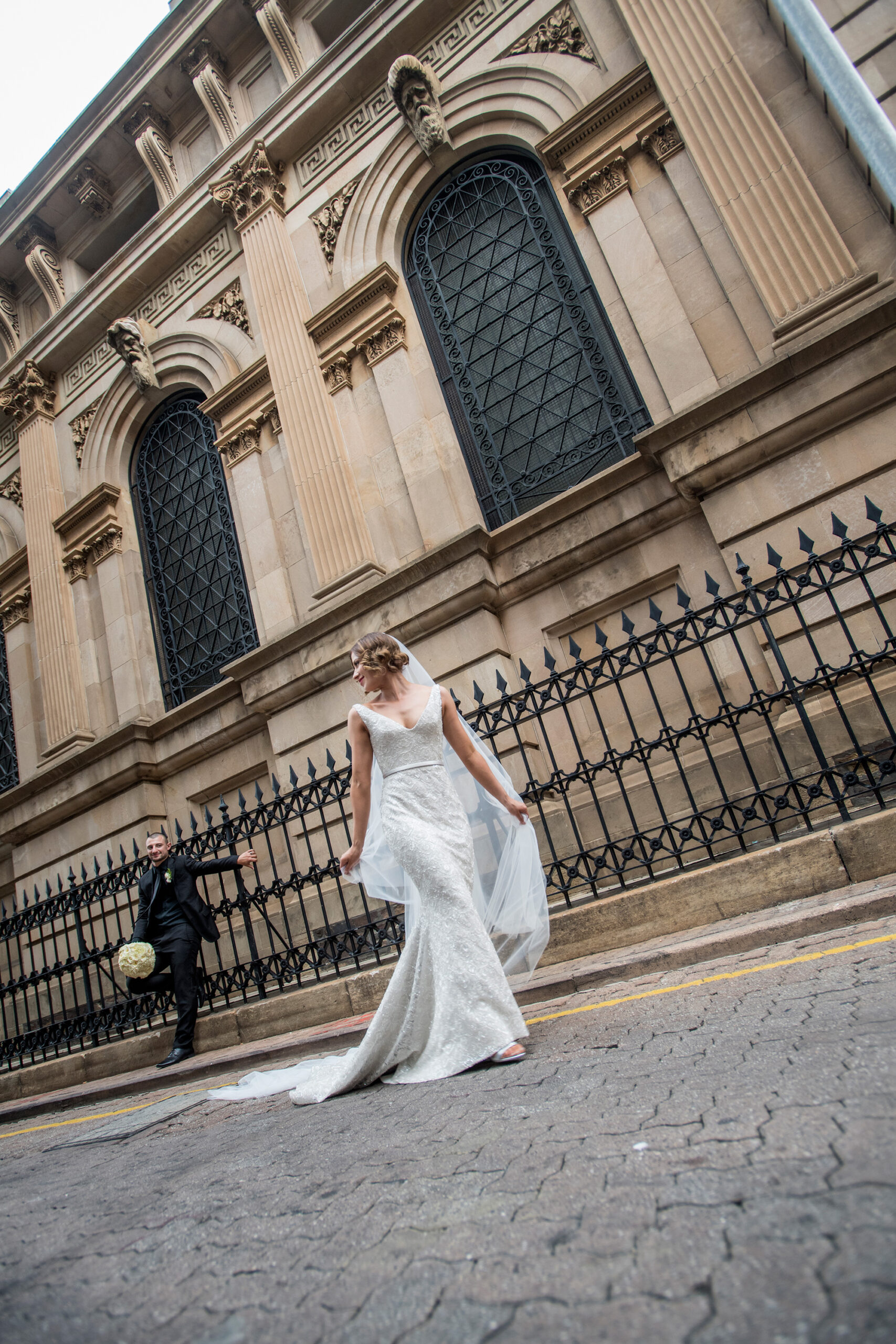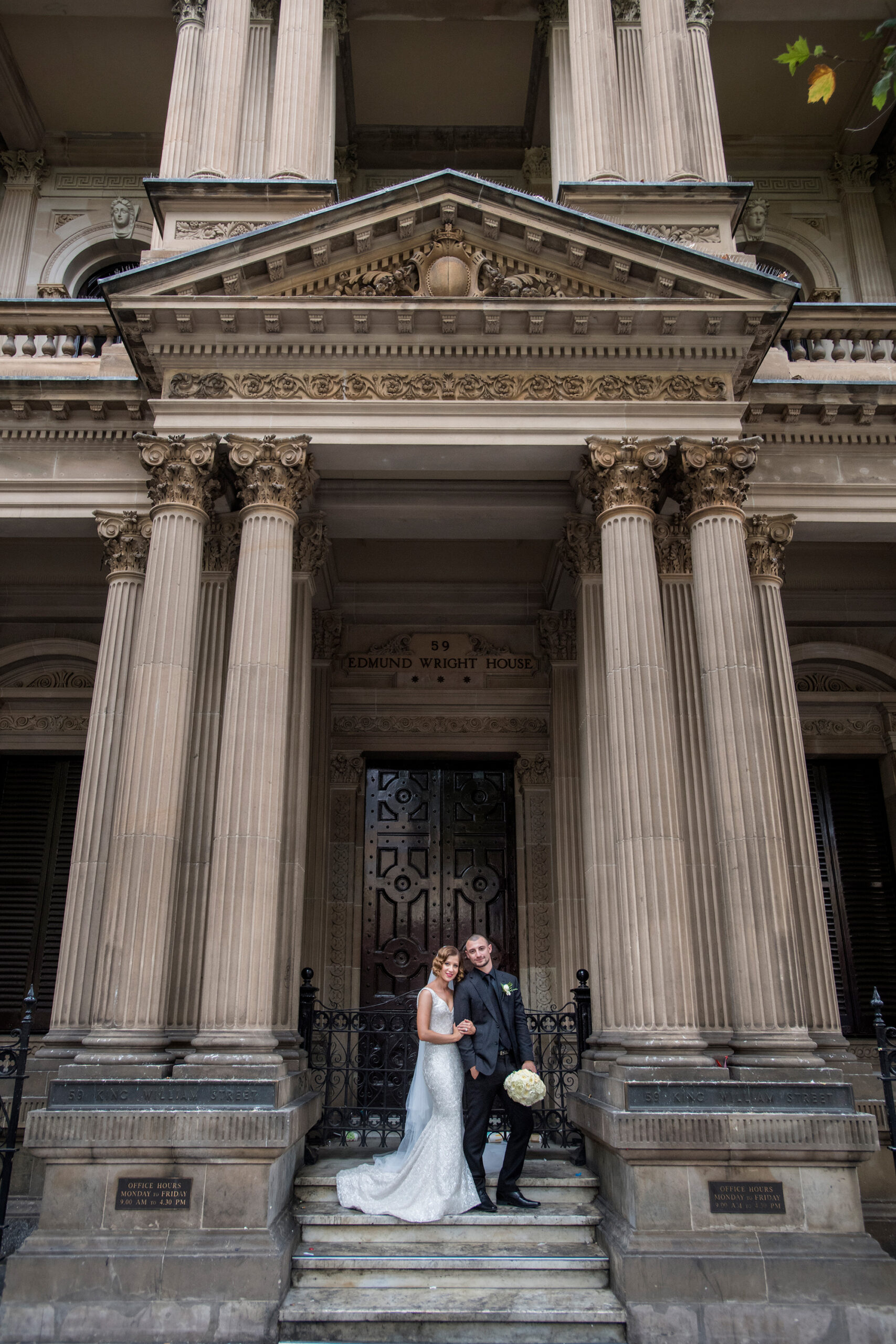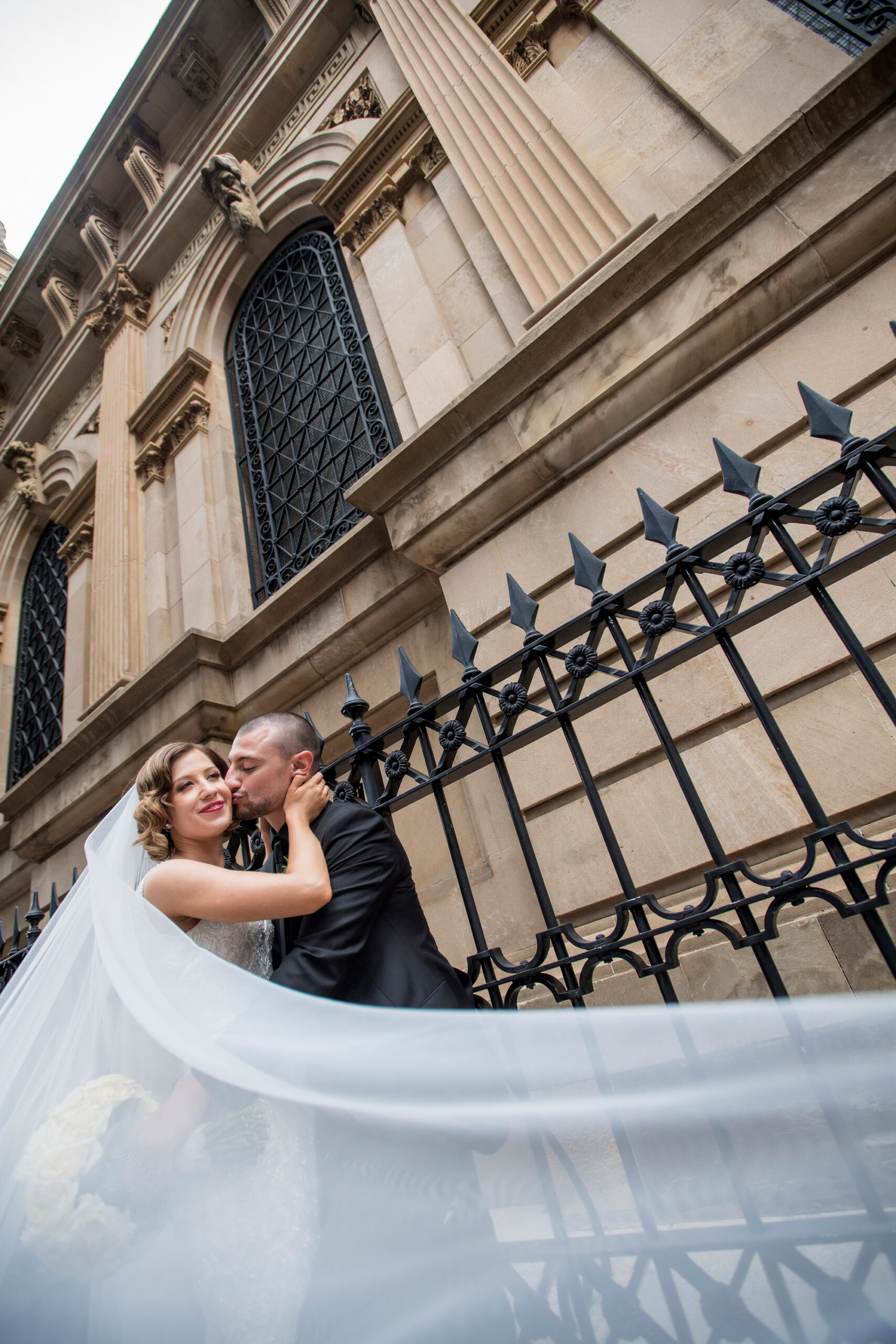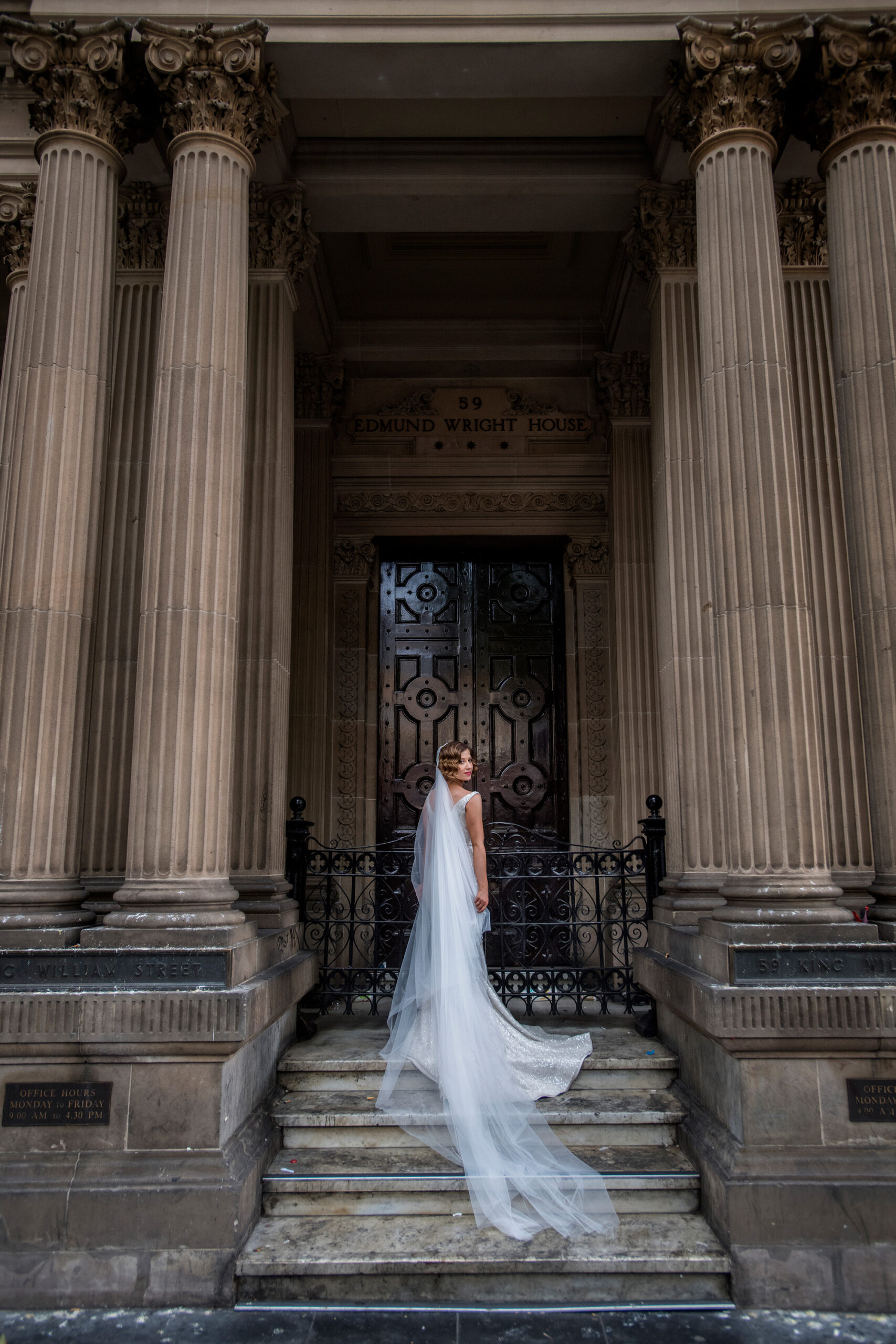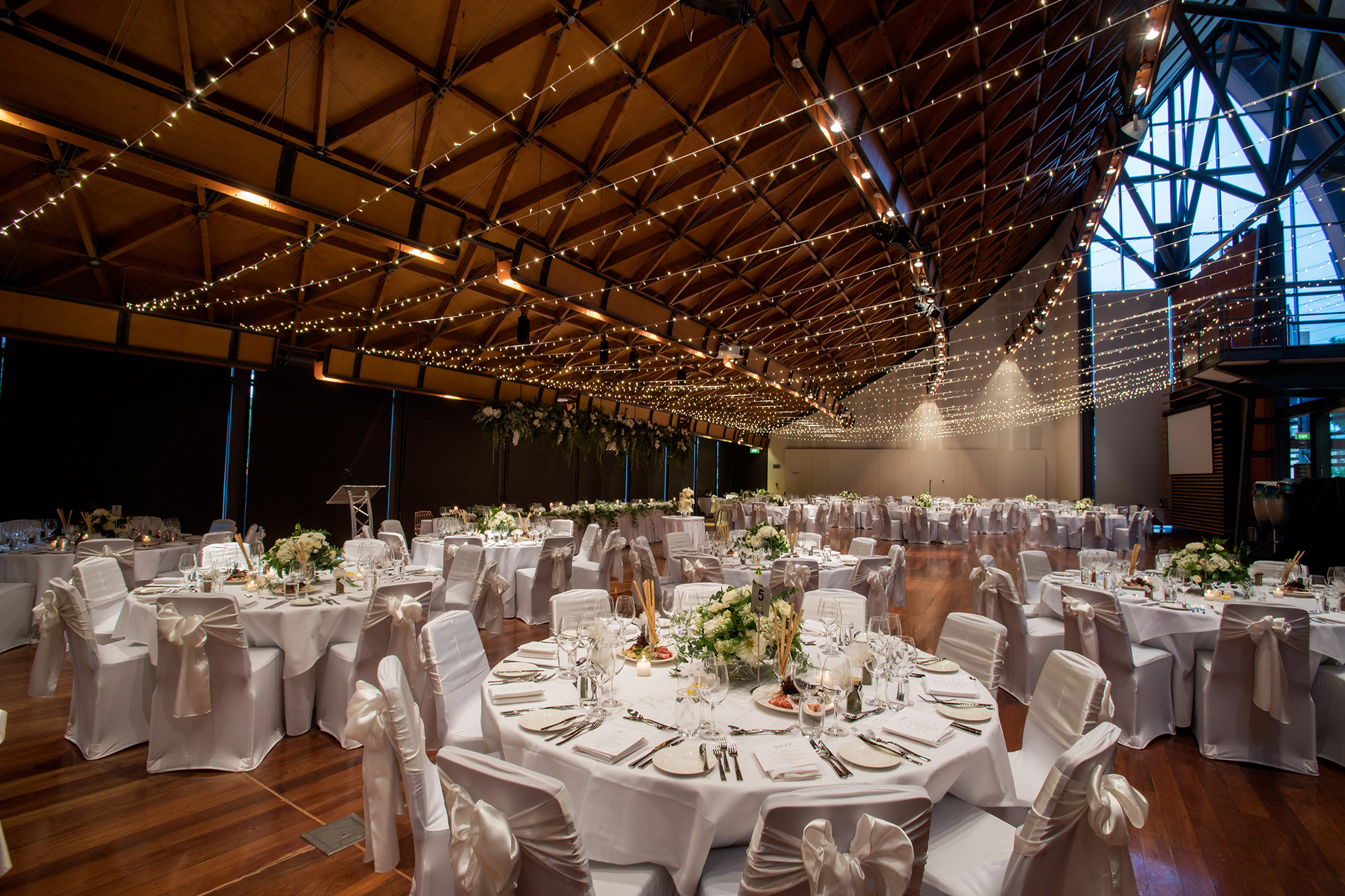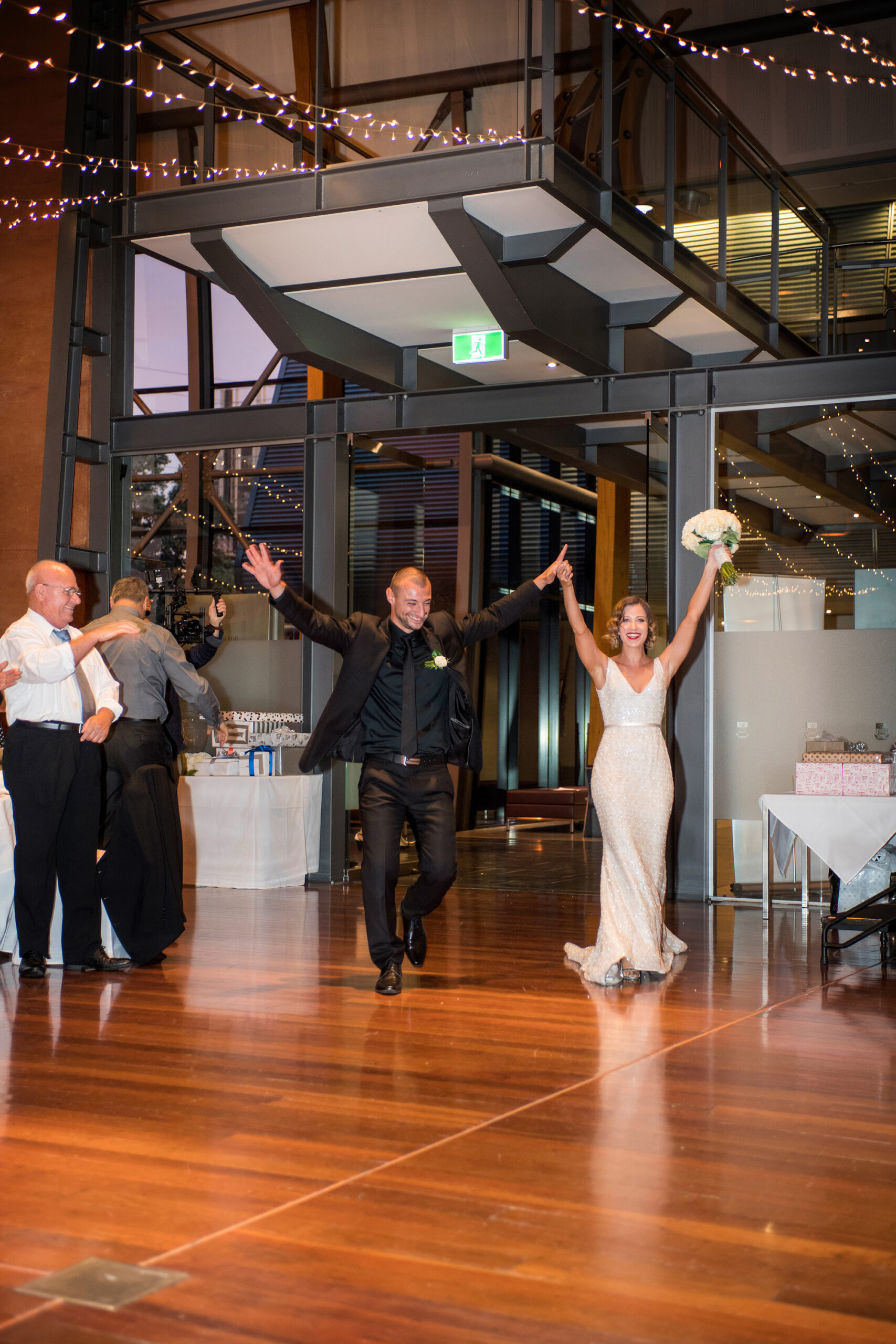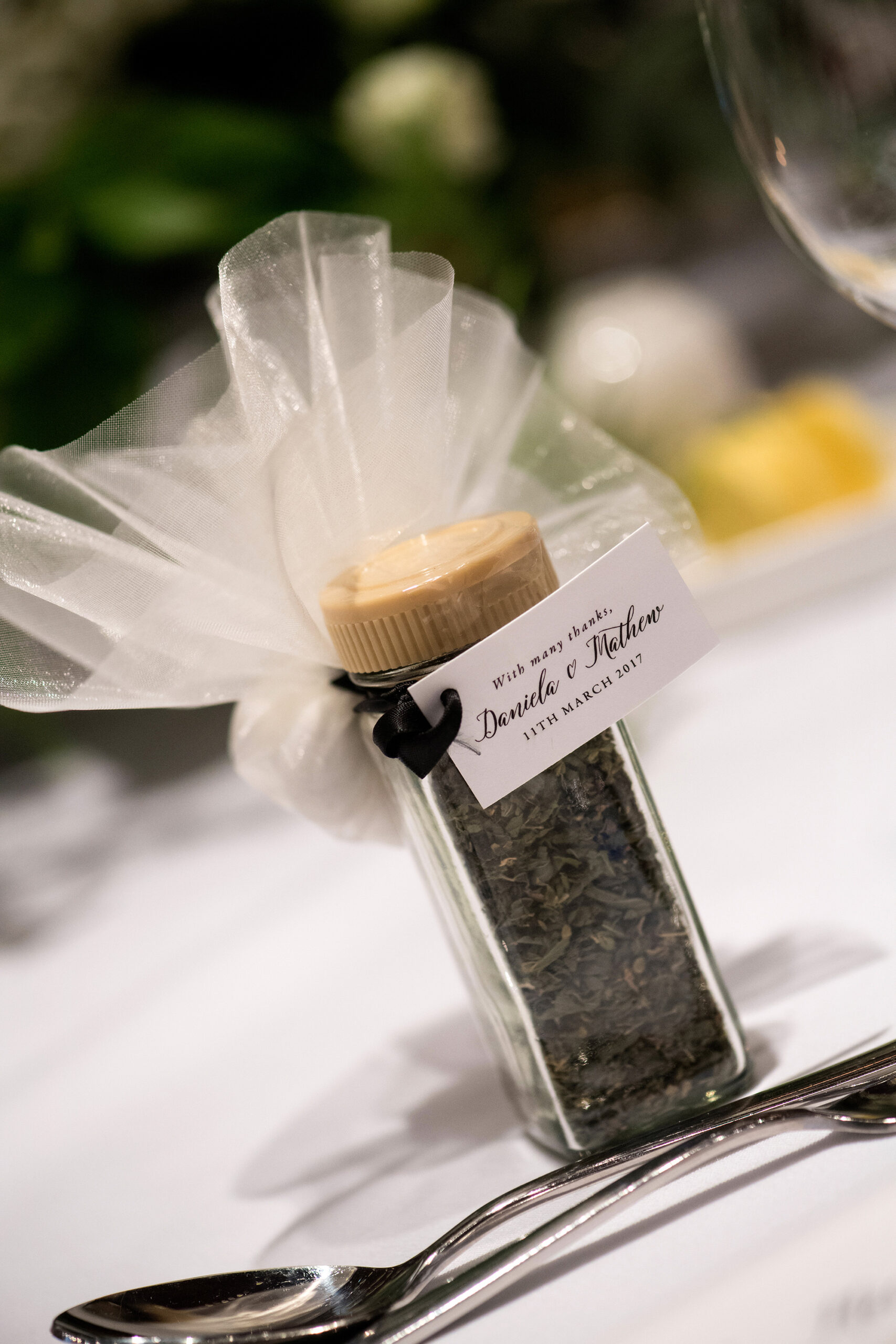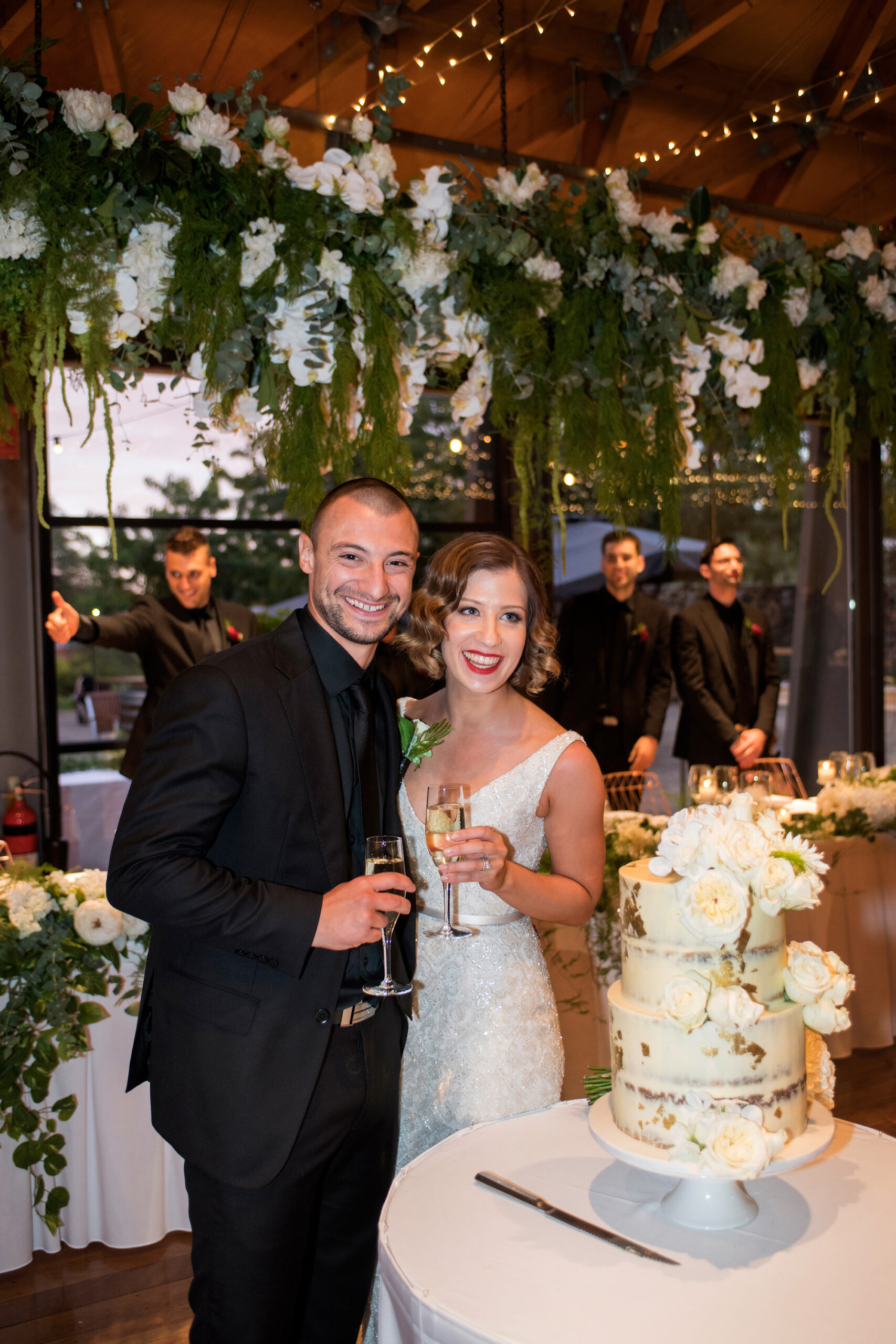 Yum! Daniela and Mathew hired Small Delights to create their gorgeous and equally tasty cake.