When it came to proposing to girlfriend Gemma Gregory, Stuart MacGibbon had it all wrapped up.
"The proposal was a surprise on Christmas day," Gemma, 30, explains.
"Stu wrapped a giant box and put it under the Christmas tree. The box was filled with photos of us and cute little notes. At the bottom of the box was a beautiful letter, ending with 'Bowie has your next present' (Bowie being our gorgeous dog)."
Enter Bowie with a red velvet pillow, which Stuart had made himself, strapped to her back with a ring box on top of it. "It was very cute and personal and lovely that Stu had involved our beloved dog," Gemma says. "And we were all quite surprised at Stu's sewing skills!"
In searching for a venue for their big day, the Melbourne pair wanted somewhere that would fit their rustic wedding theme. On their first visit to Gum Gully Farm, at the foothills of the Dandenong Ranges, they knew they'd found the place.
"It is such a beautiful place that has the most wonderful feel about it. It was just so relaxed and pretty," the bride recalls.
Gemma and Stuart, 33, married at the venue's Windmill Chapel on March 14, 2015 in front of 100 guests. Celebrations continued at the farm and Gemma says the easy-going night has left the couple with plenty of lasting memories.
"We both have said that we felt happy like we have never experienced the emotion before," she says. "The day was laid-back with loads of love and laughter, which was exactly what we wanted."
Photos courtesy of Bonavita Photography.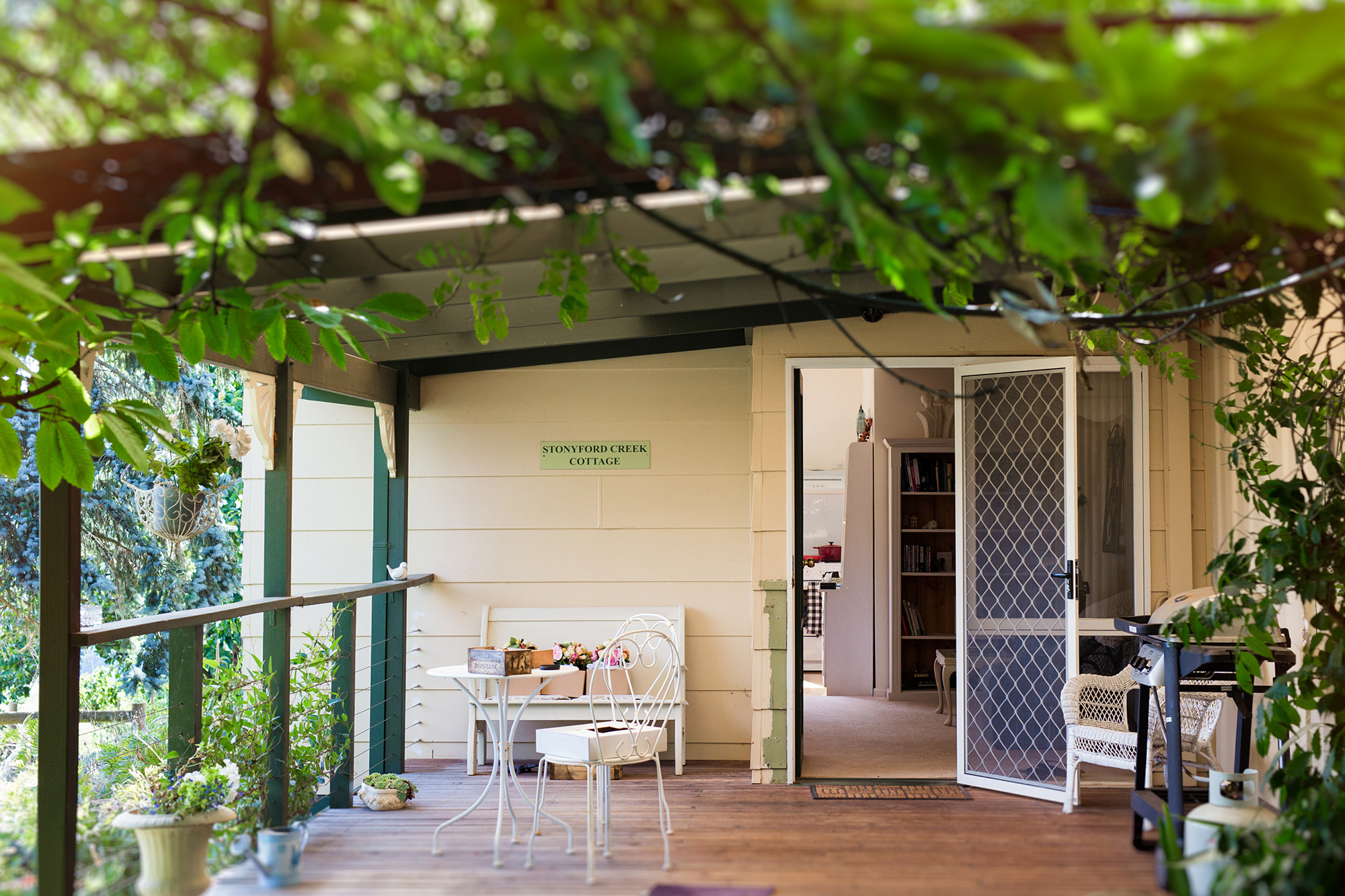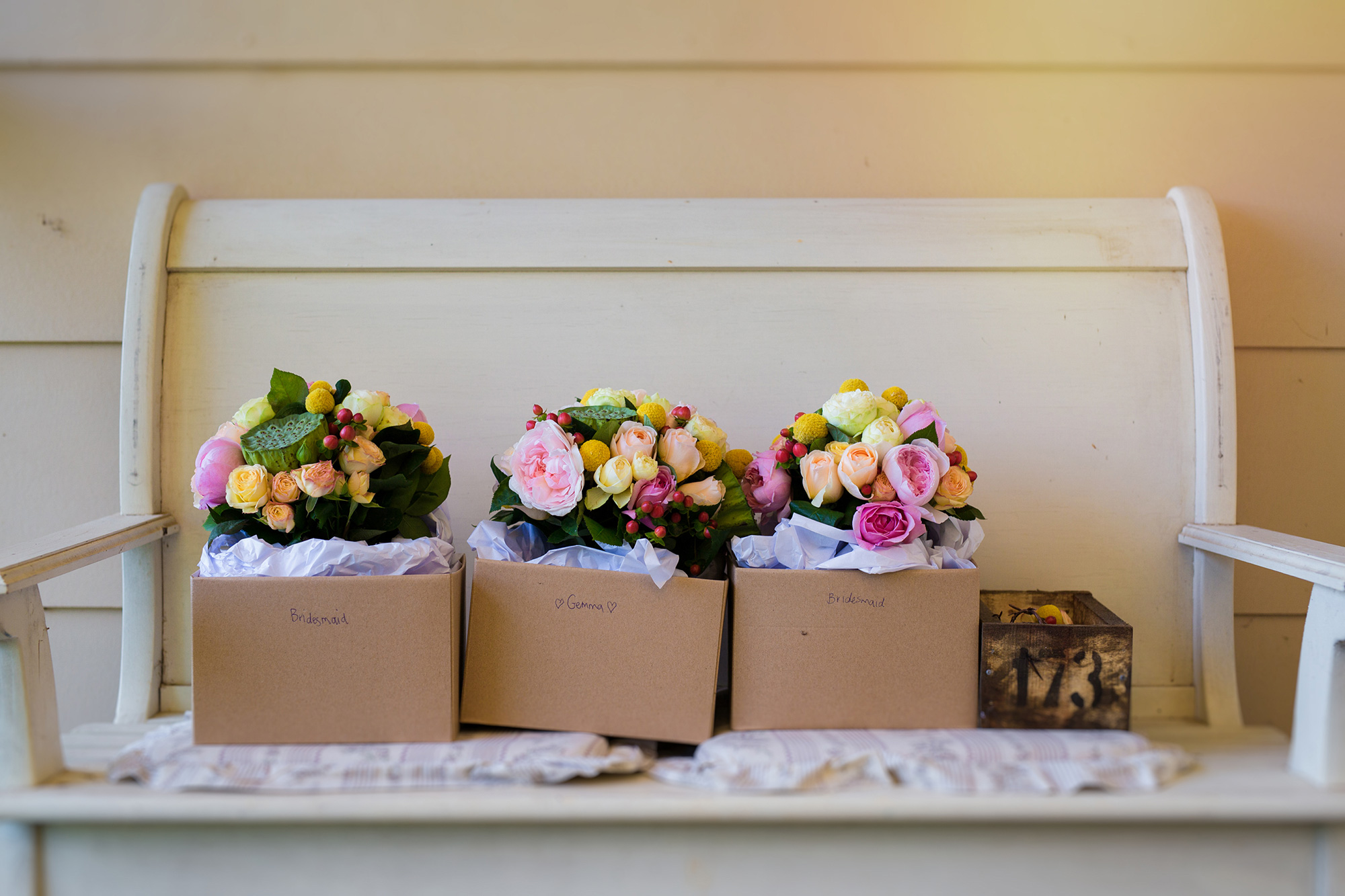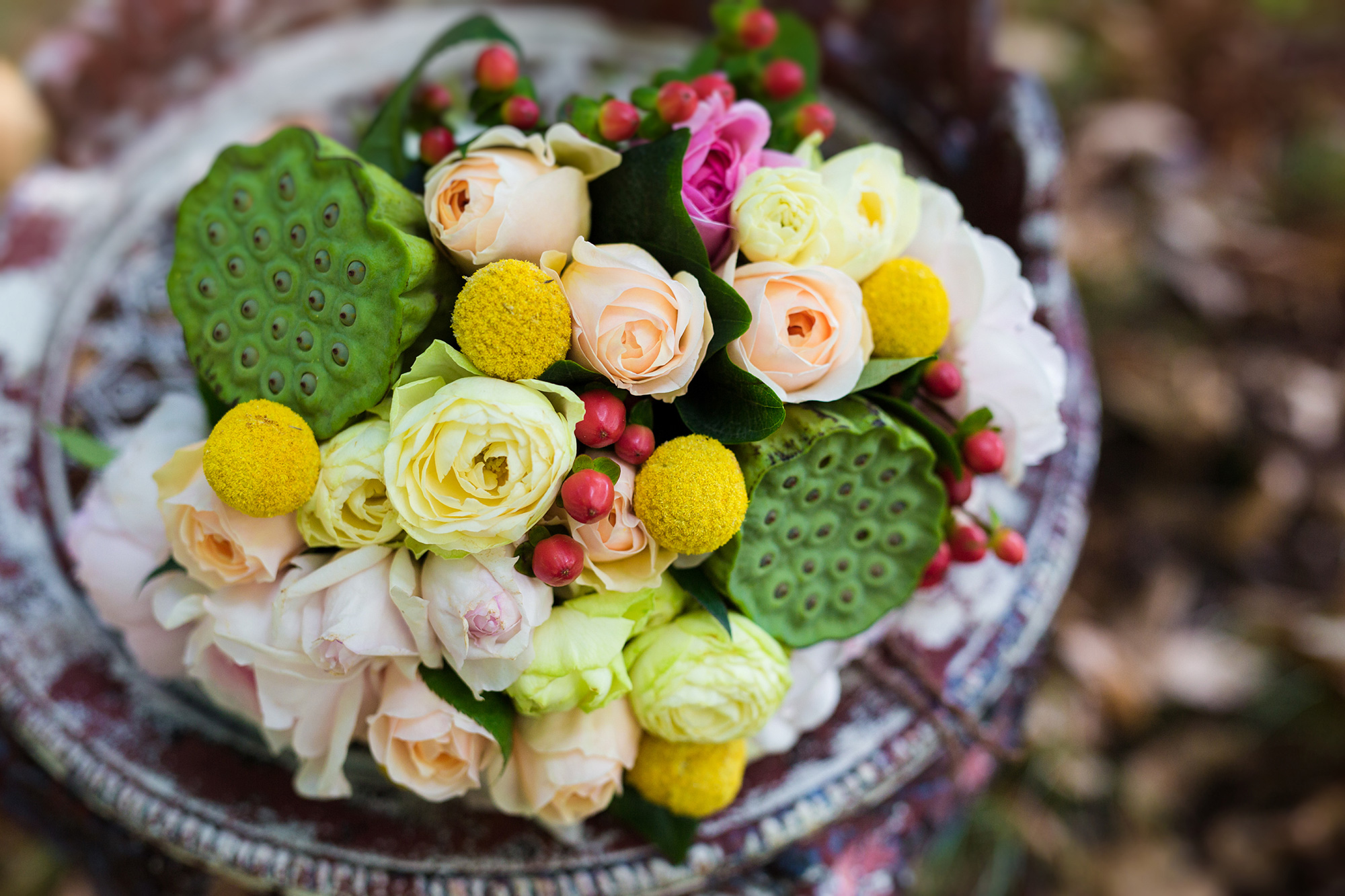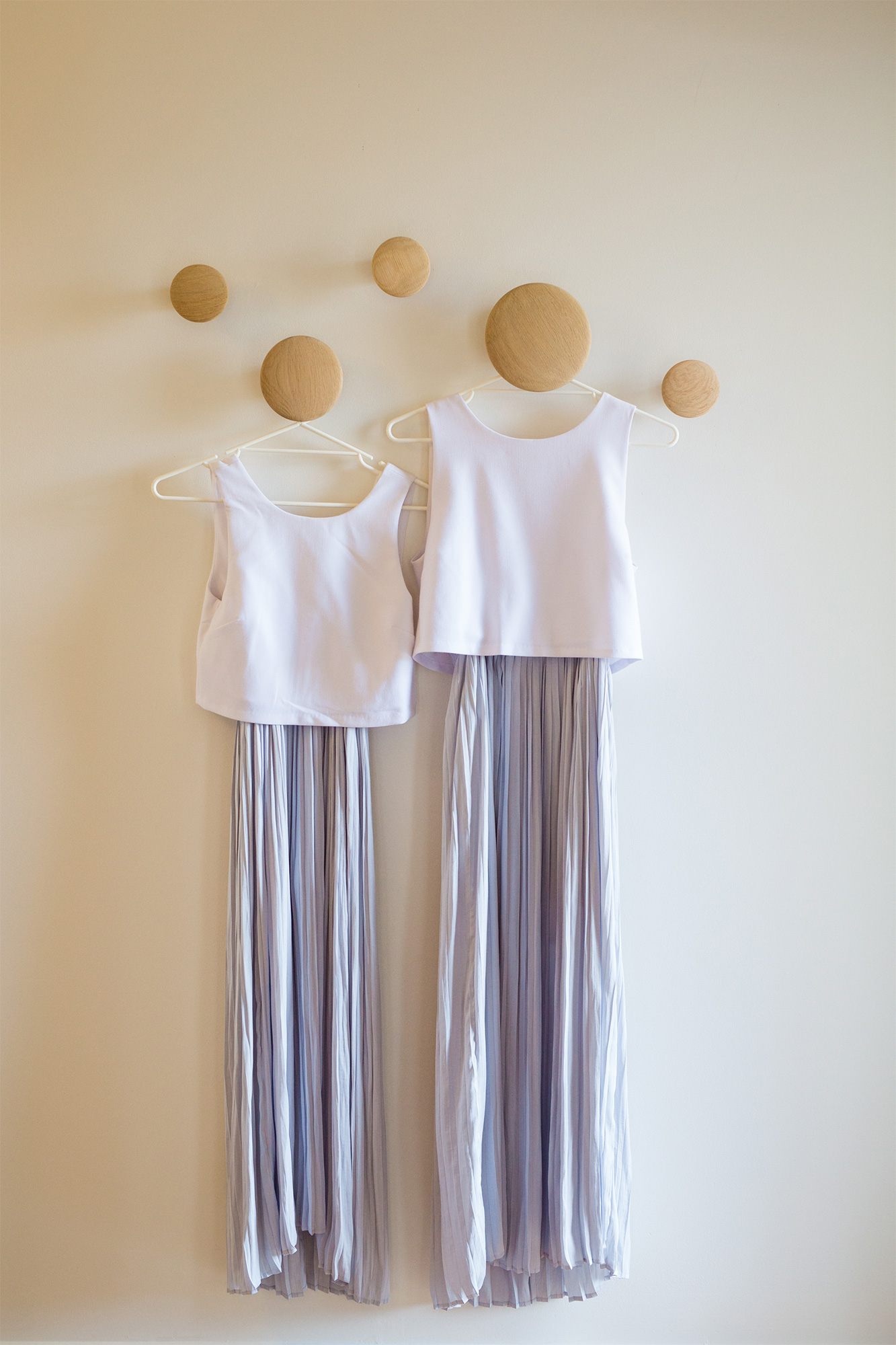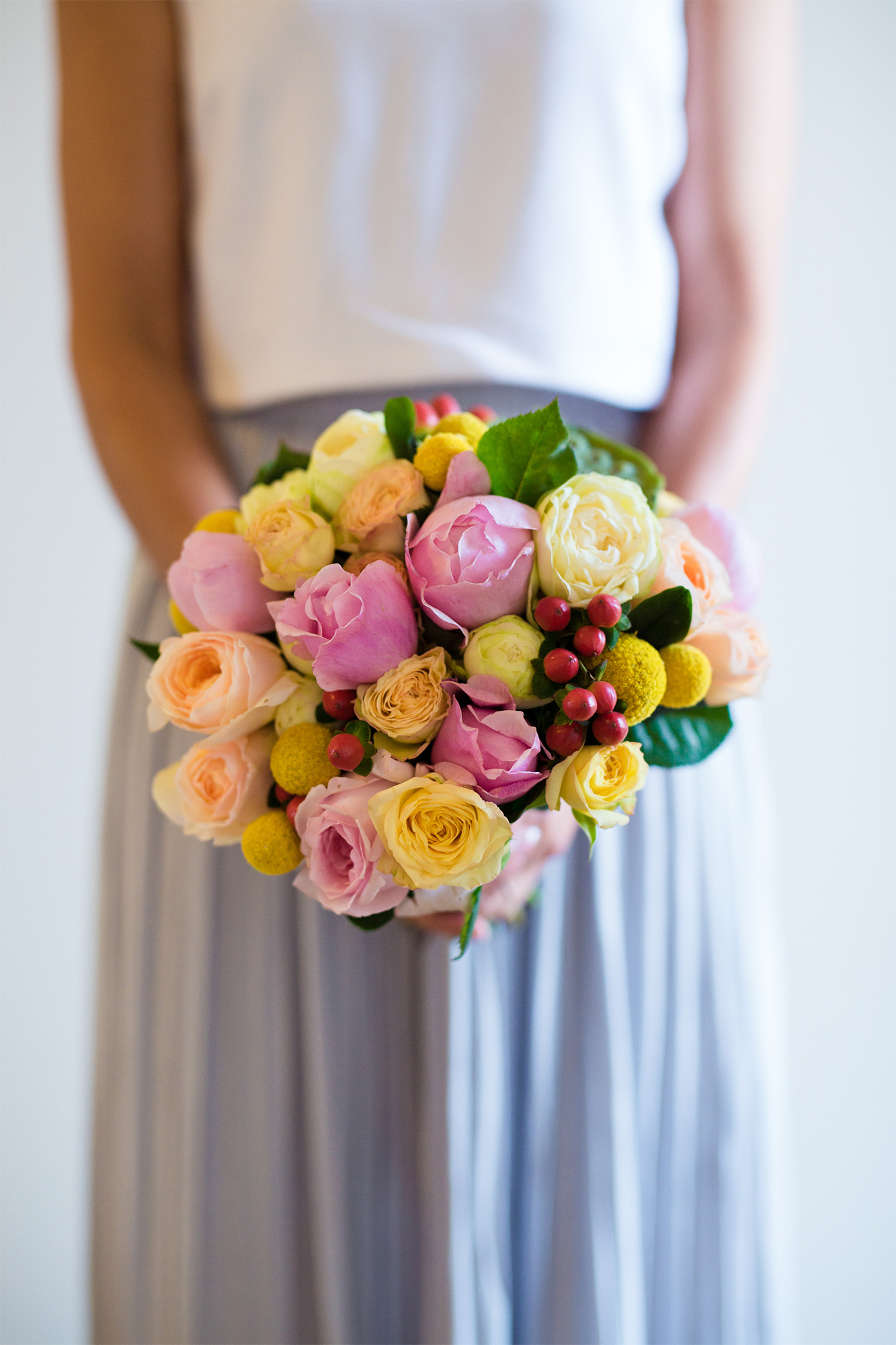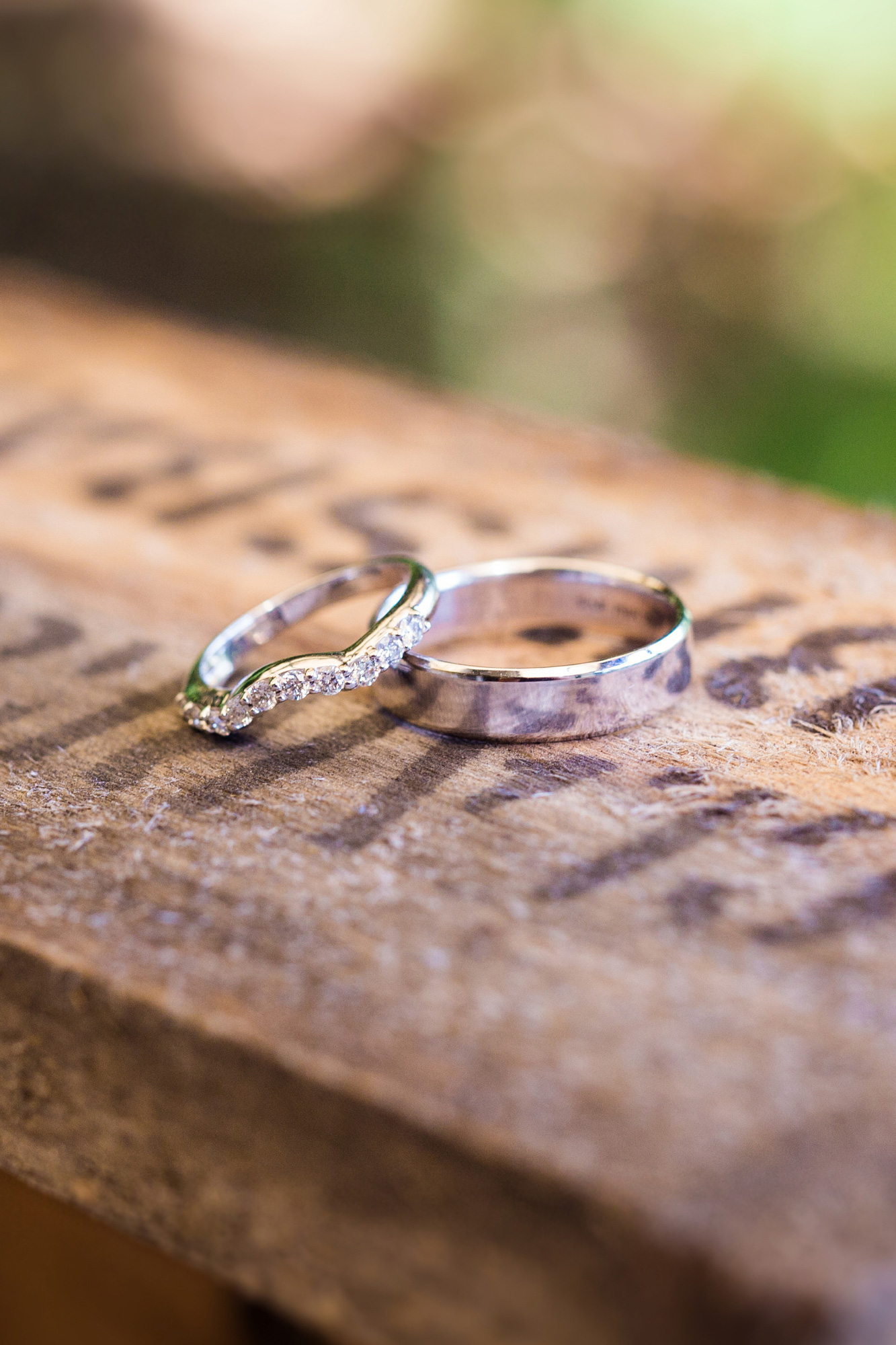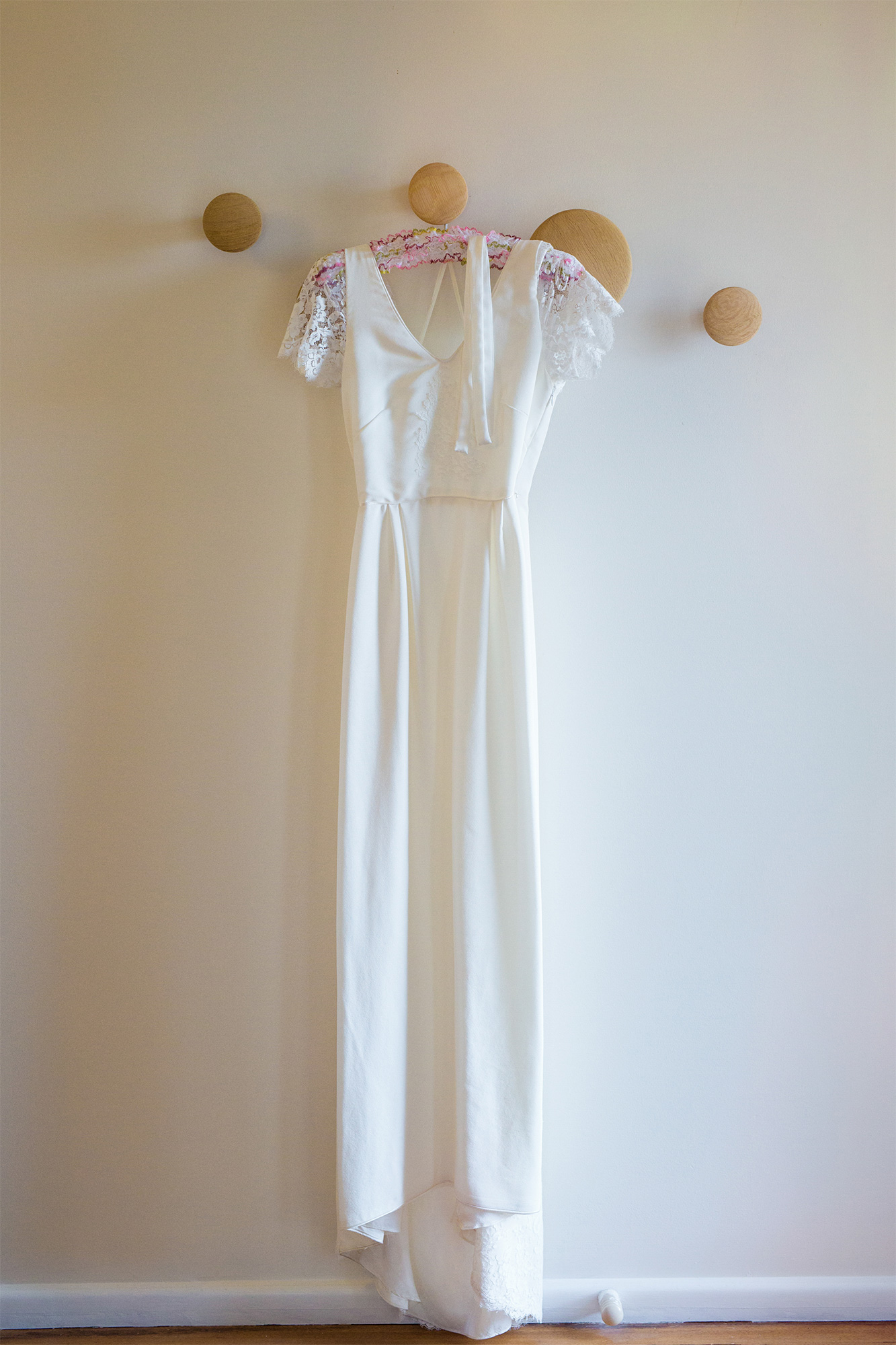 Michael Hill supplied the couple's elegant silver wedding bands.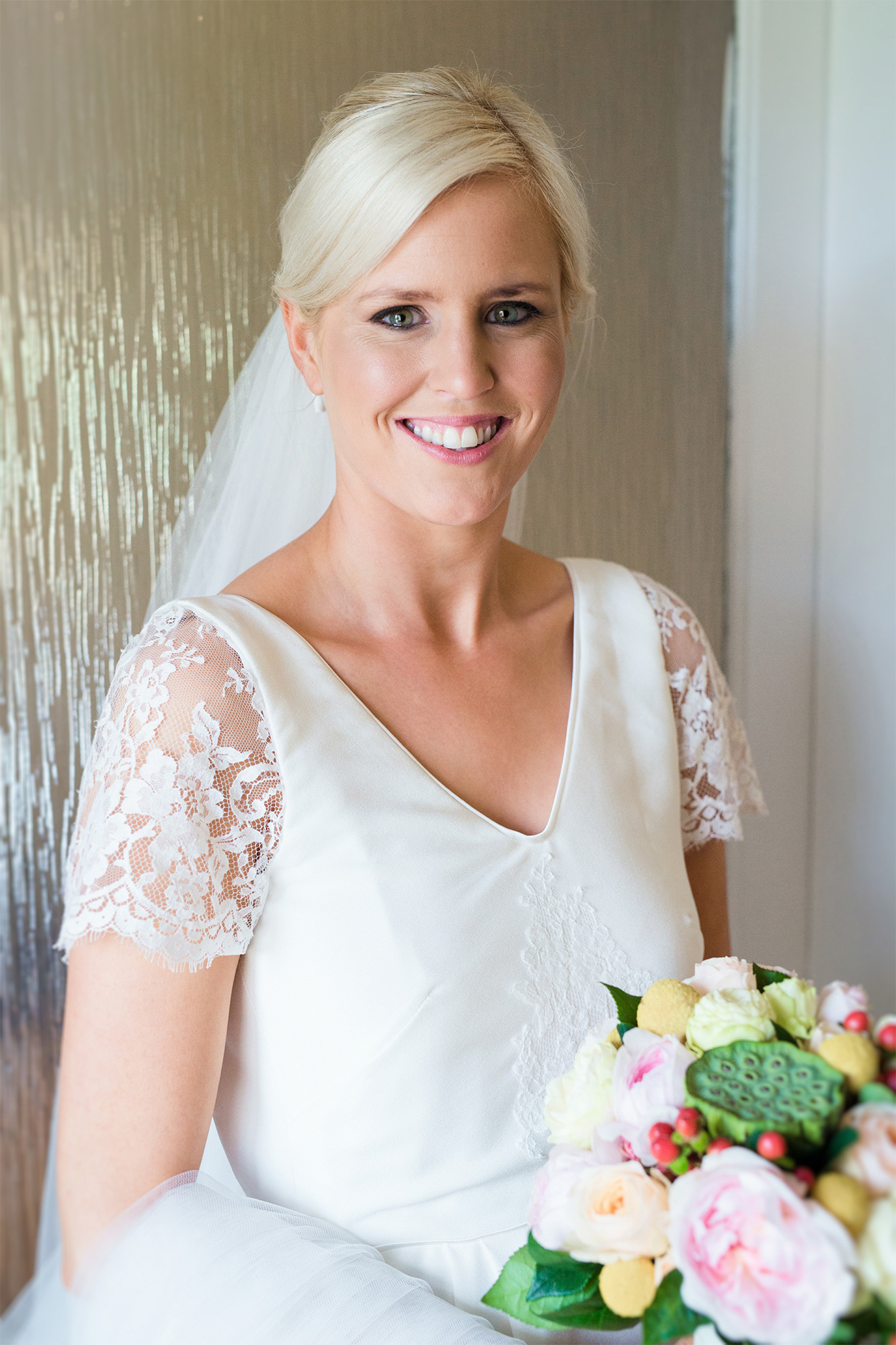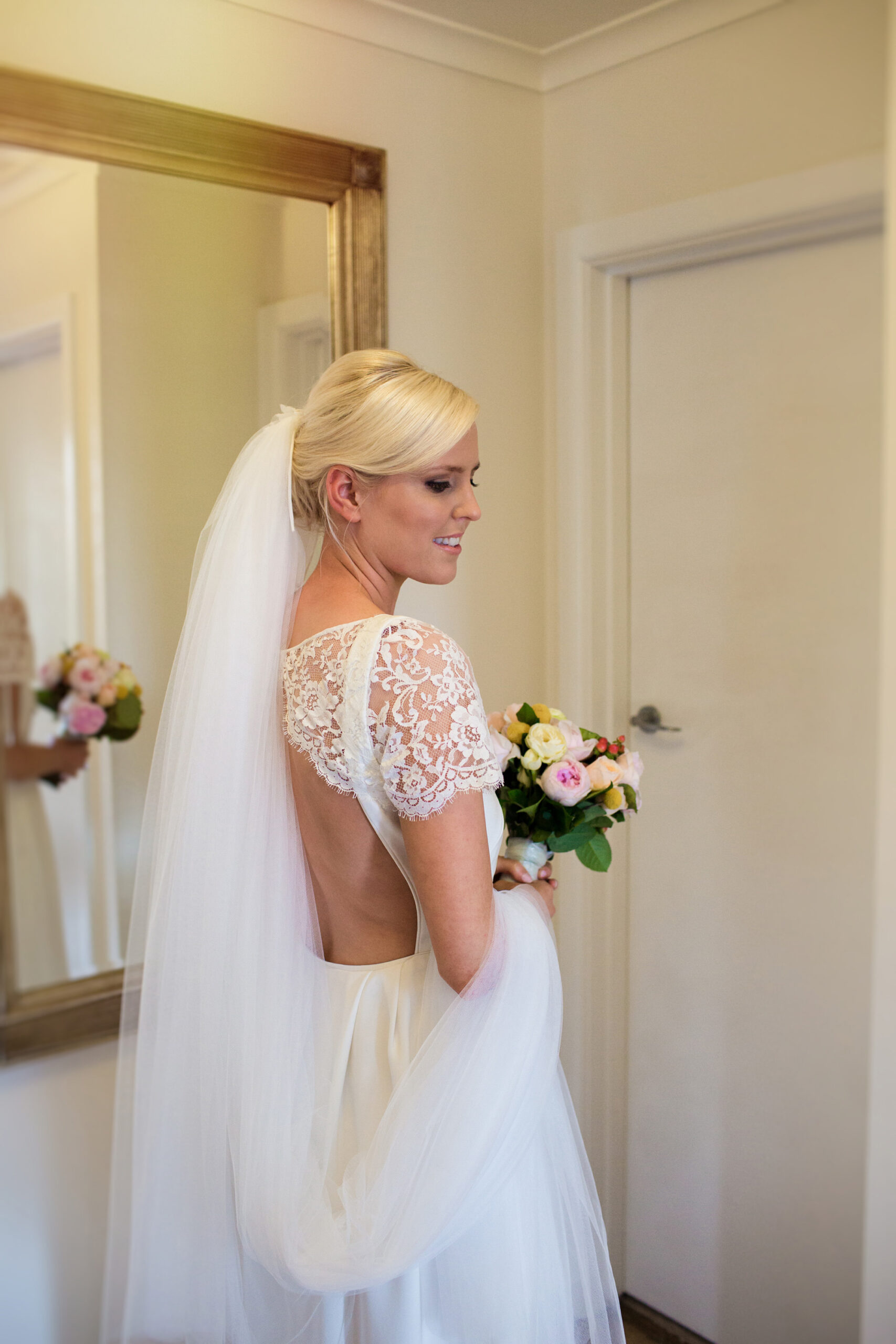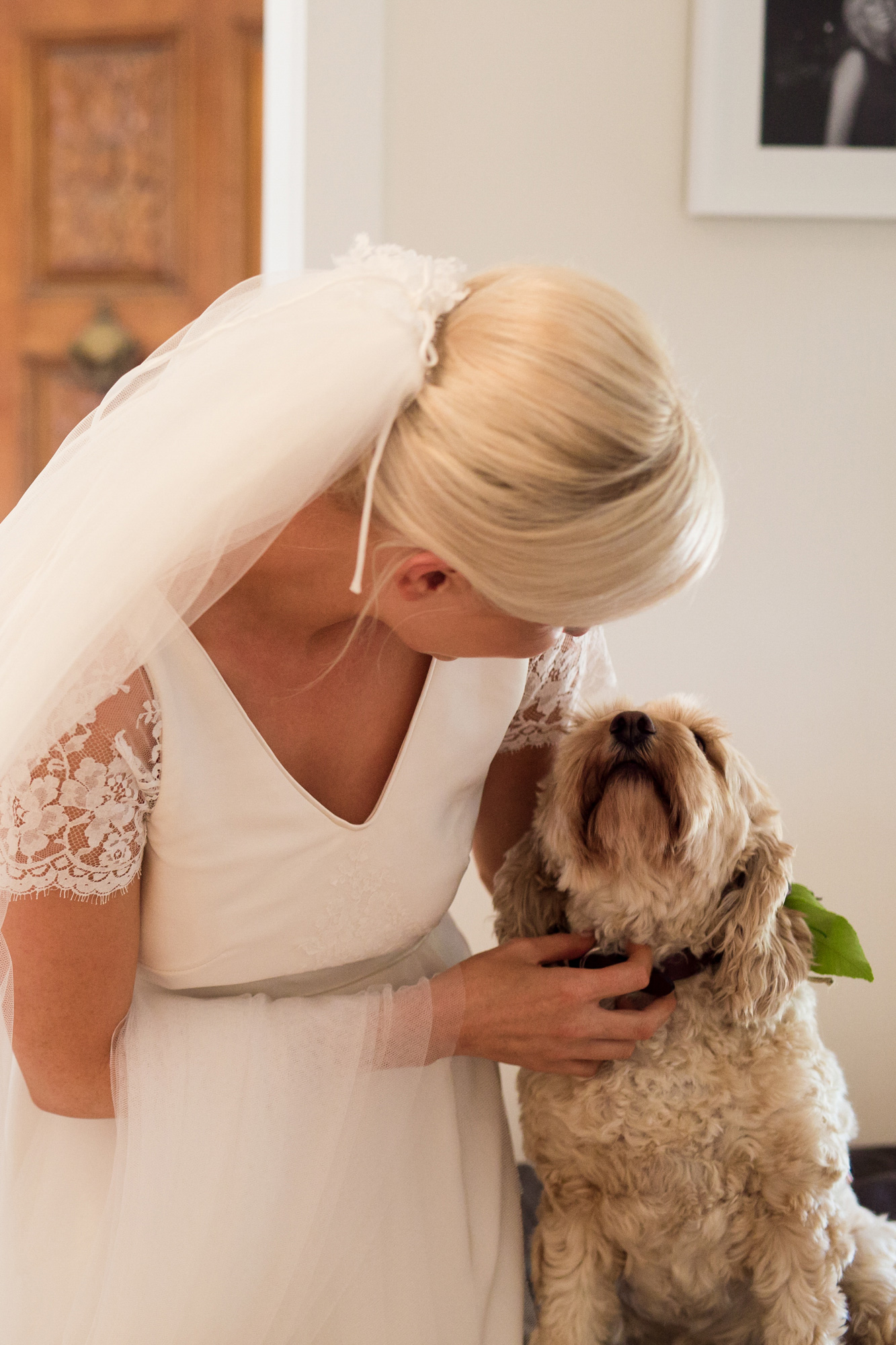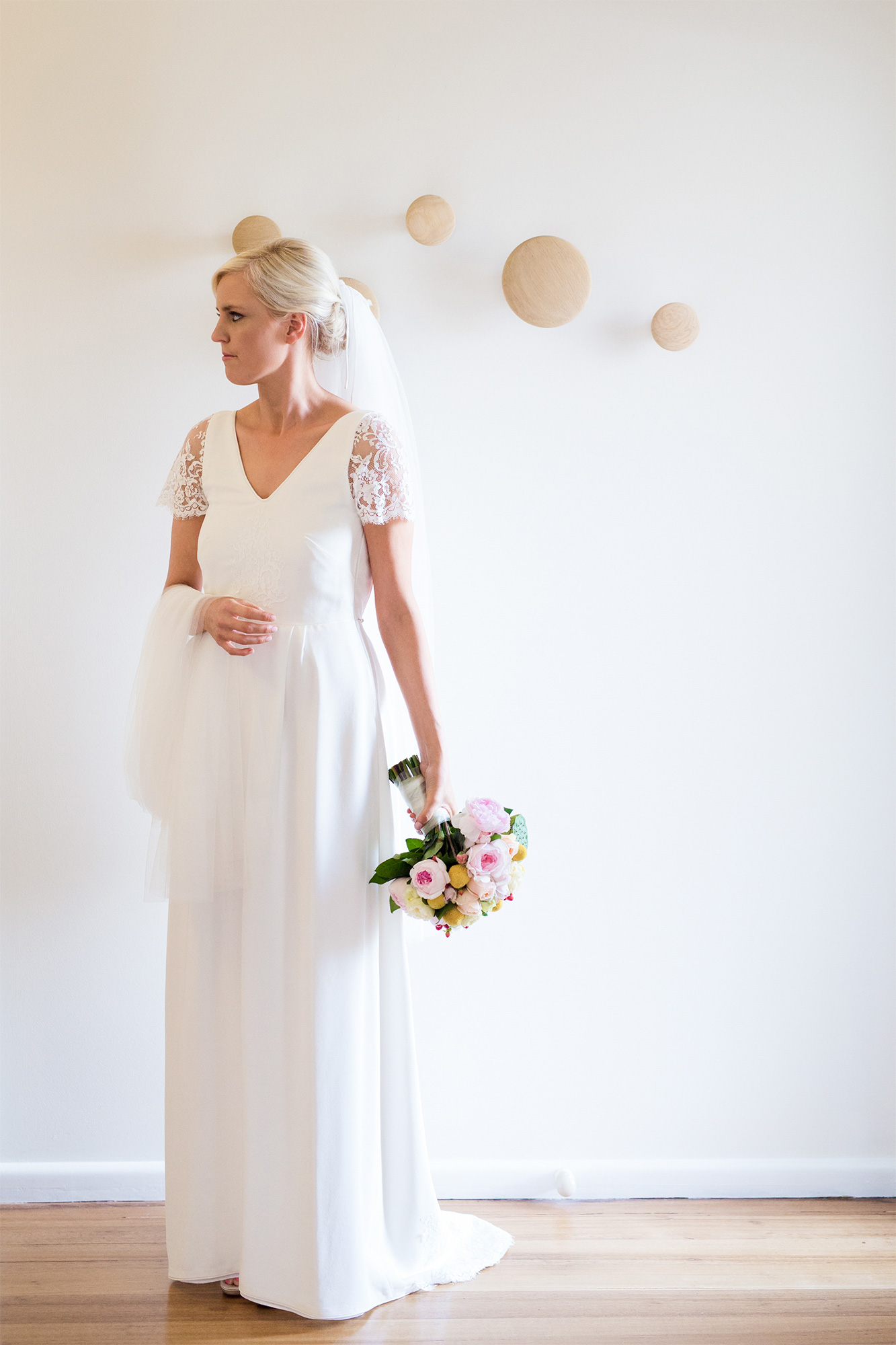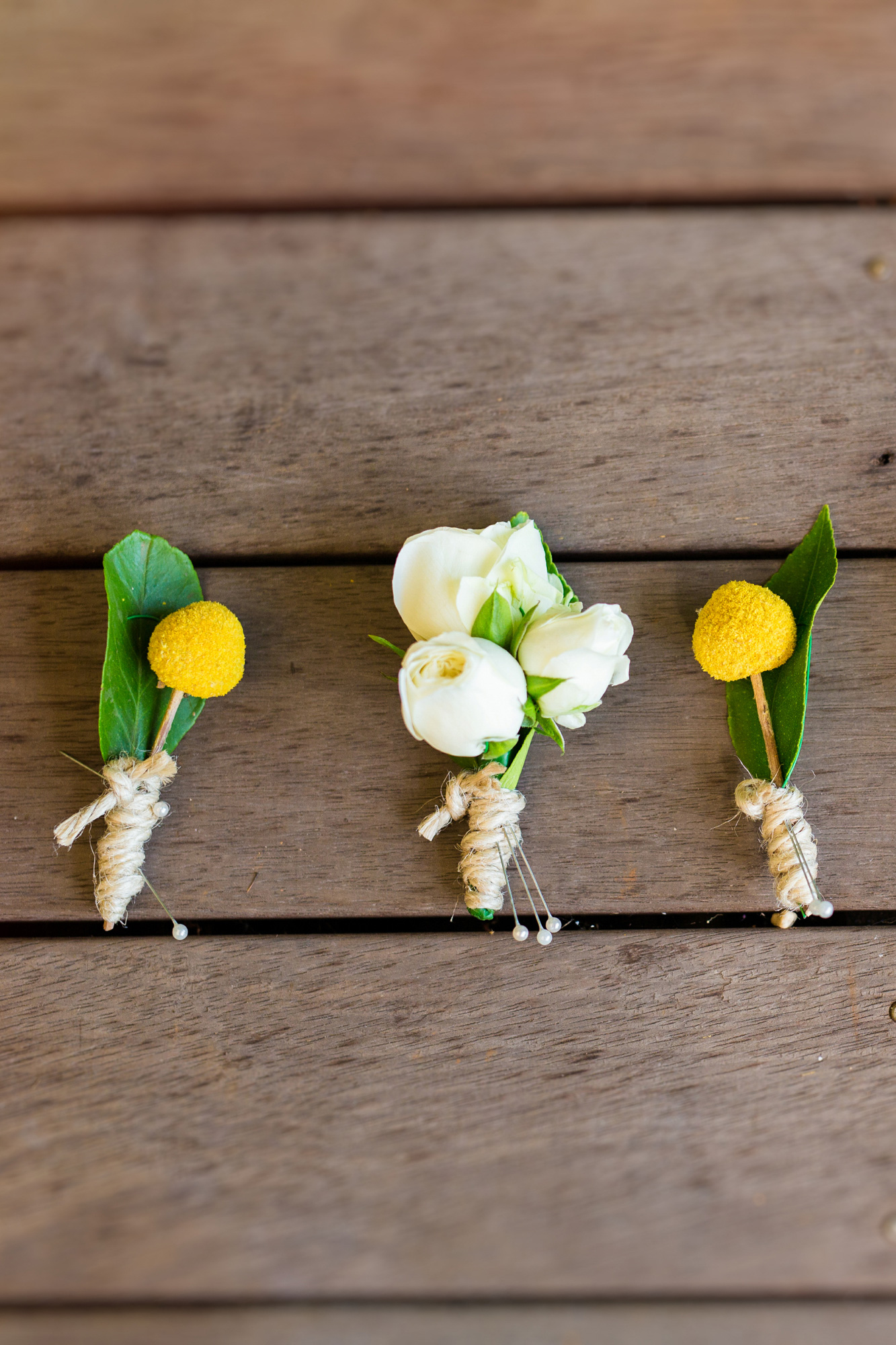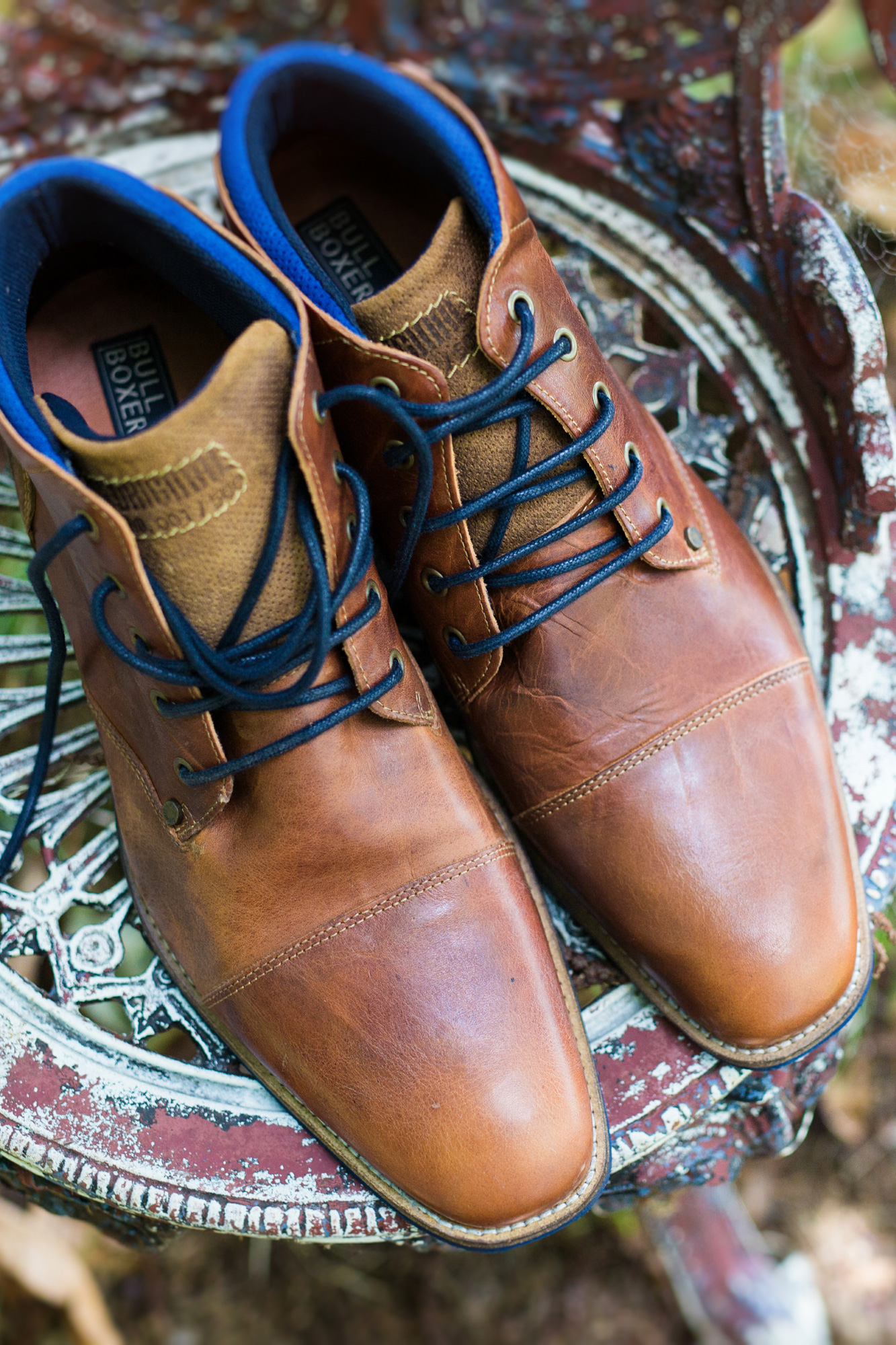 Gemma says using referred vendor Sassafras Flower Design was worthwhile. "It is definitely helpful to use a vendor who knows the venue," she says. "They already know the layout and what works in the space."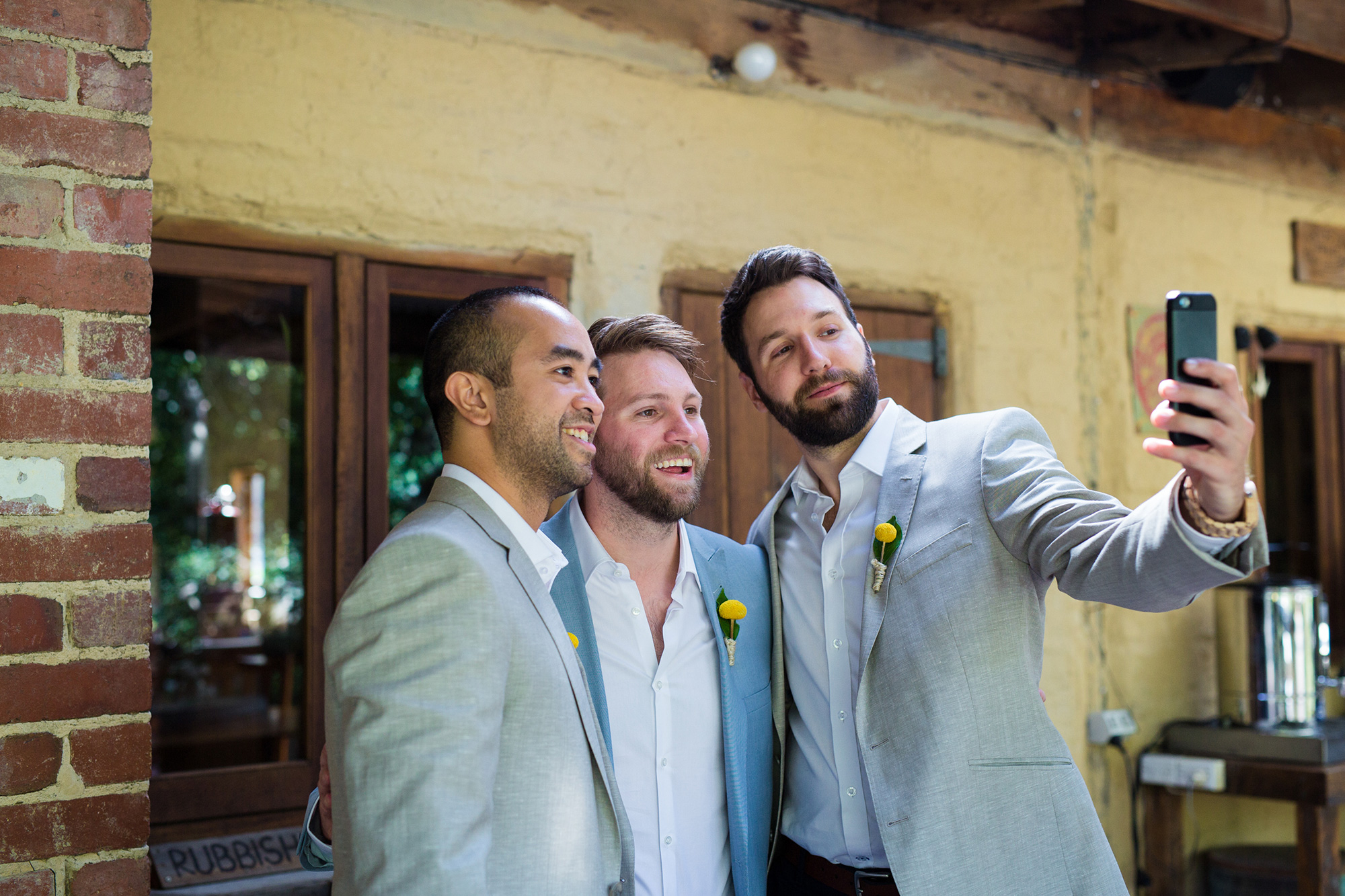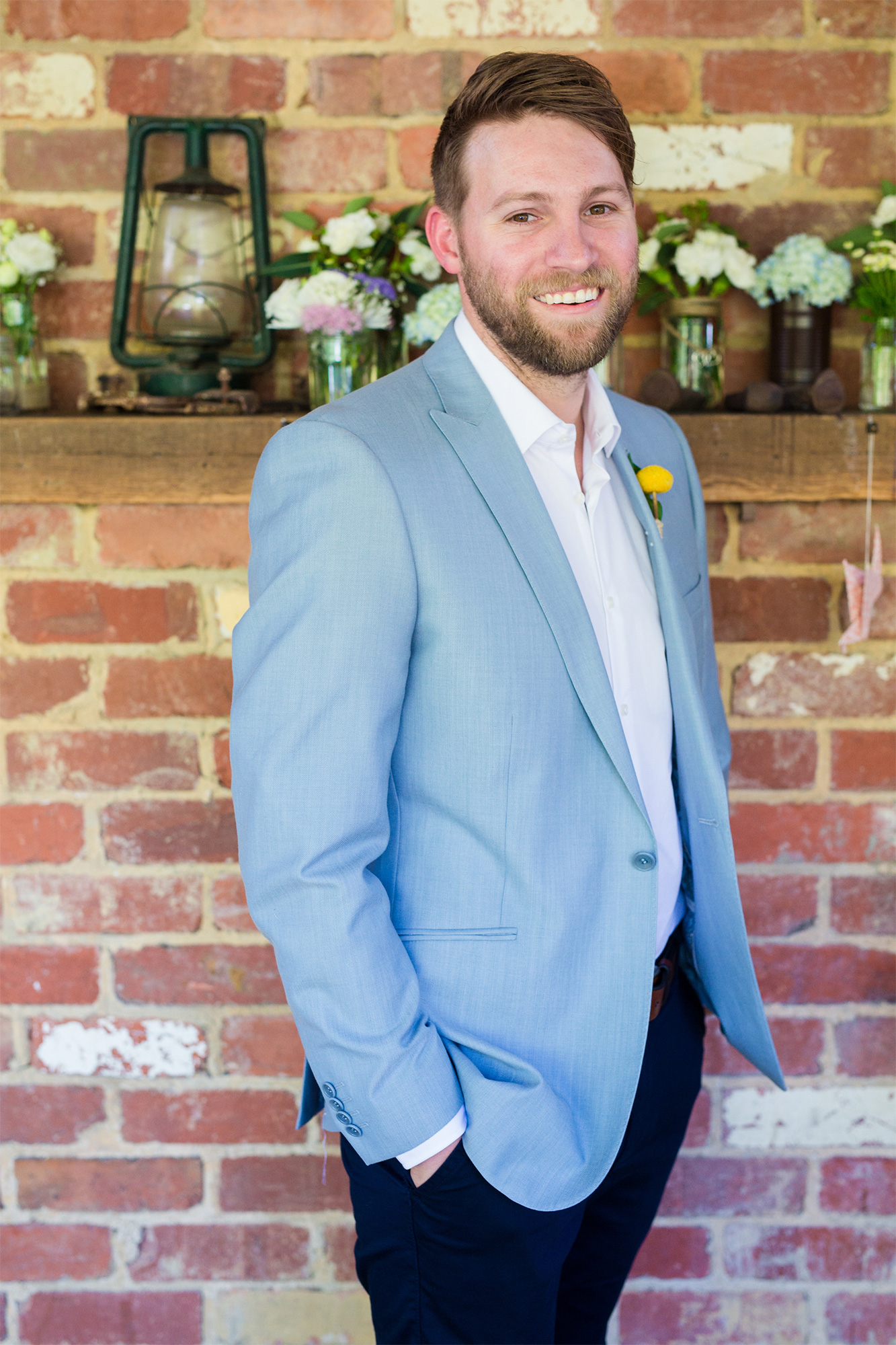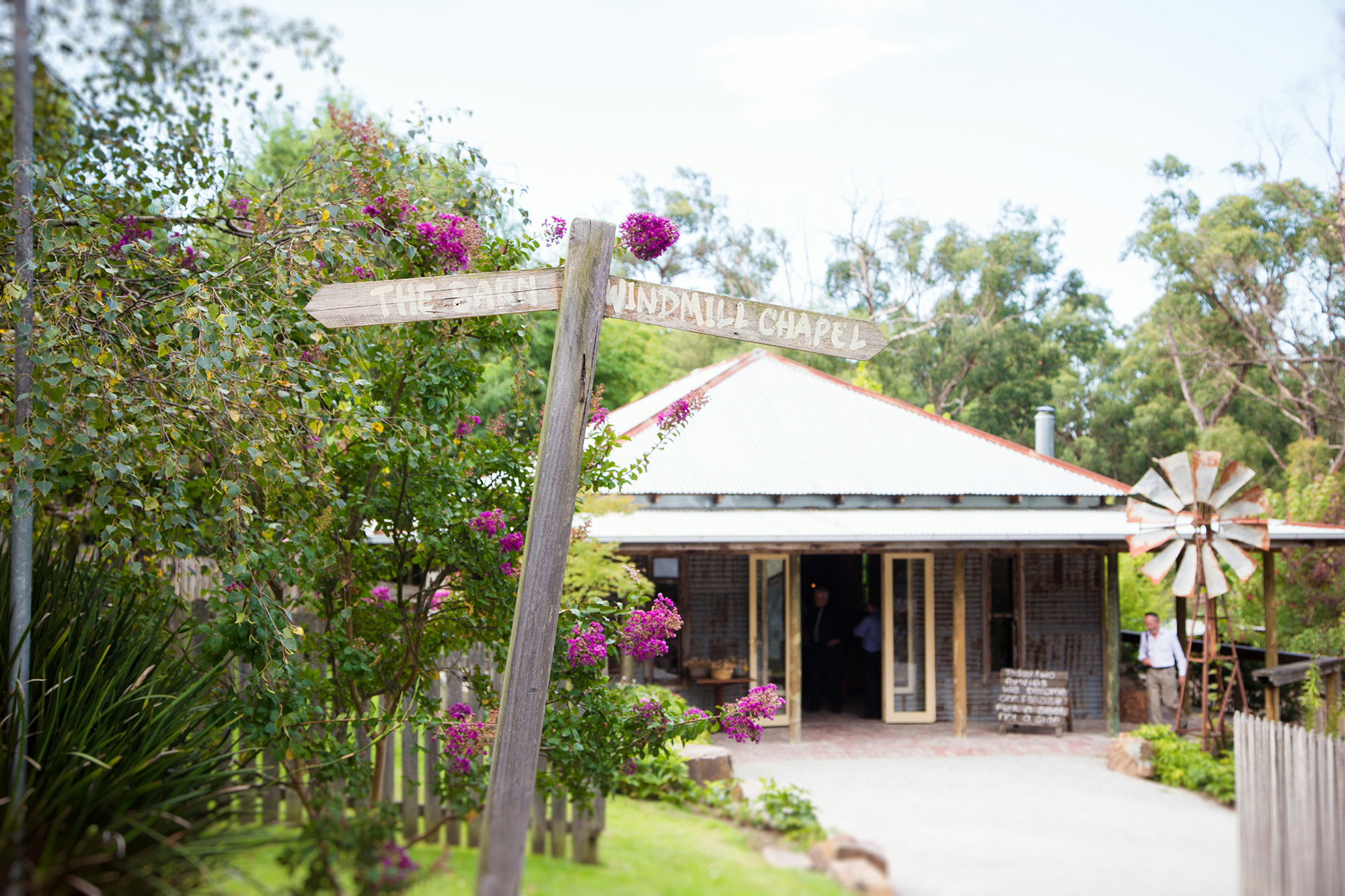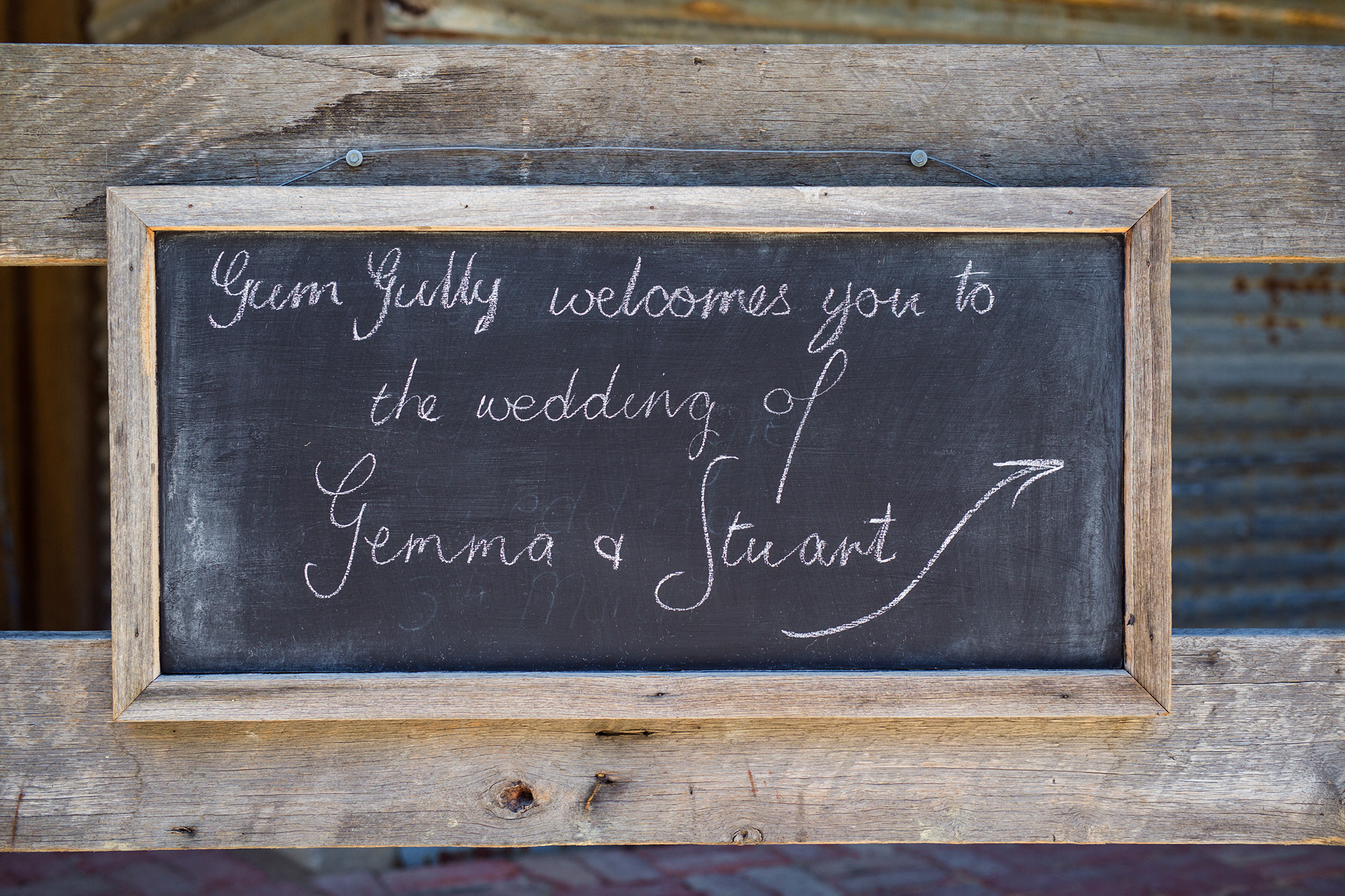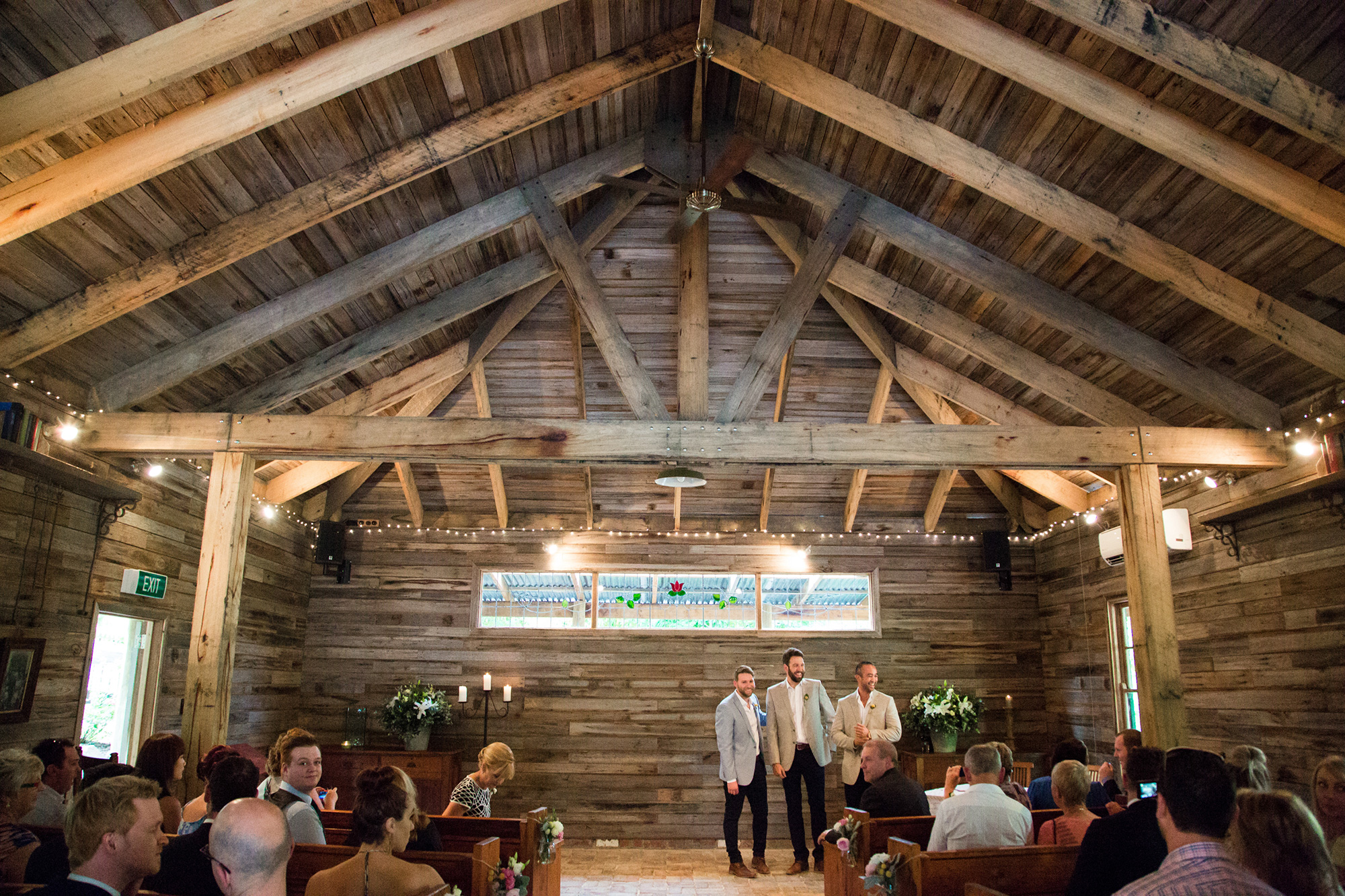 "We were married at an amazing venue, Gum Gully Farm, who have a beautiful family to run it. The day ran so smoothly and effortlessly thanks to them," Gemma says.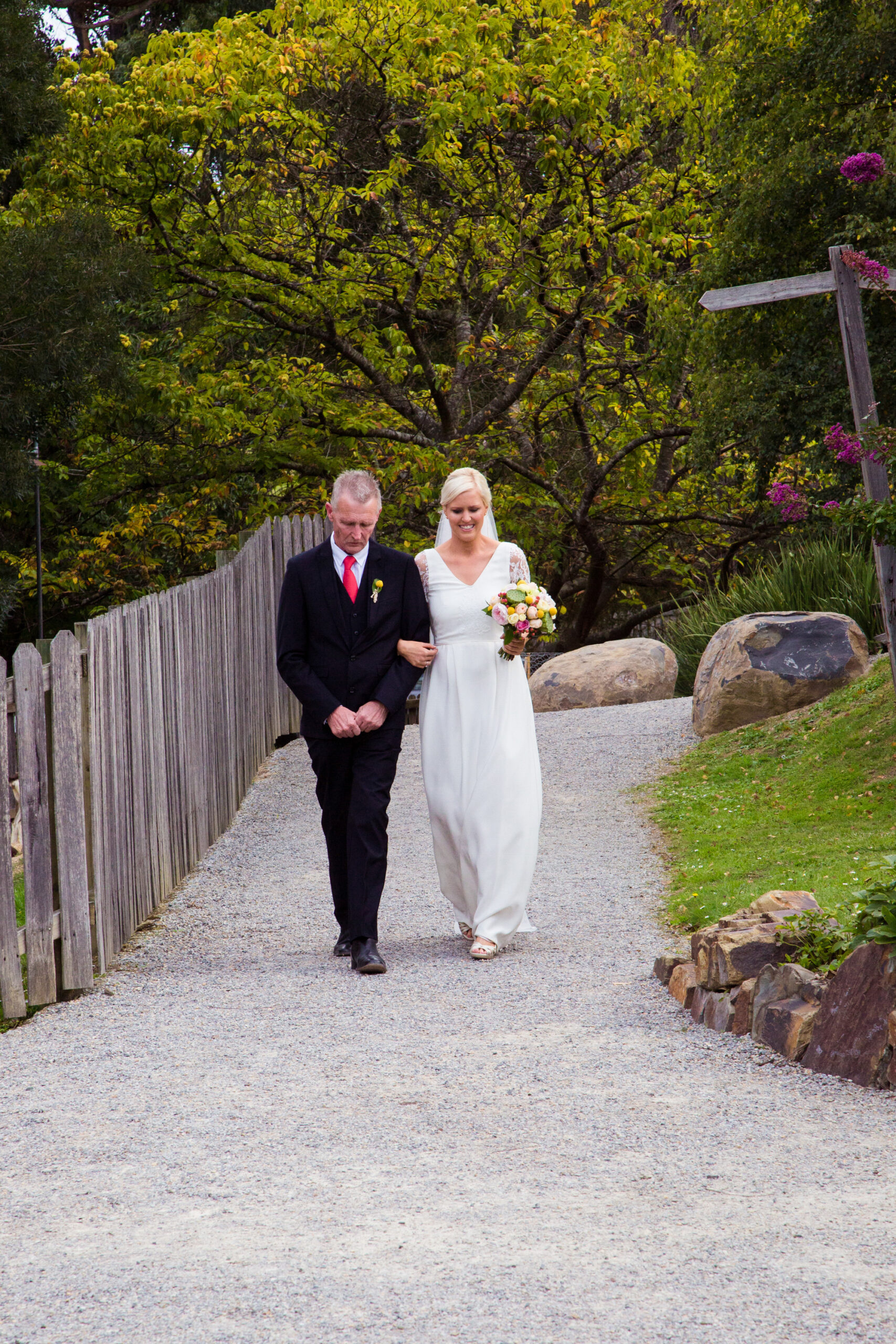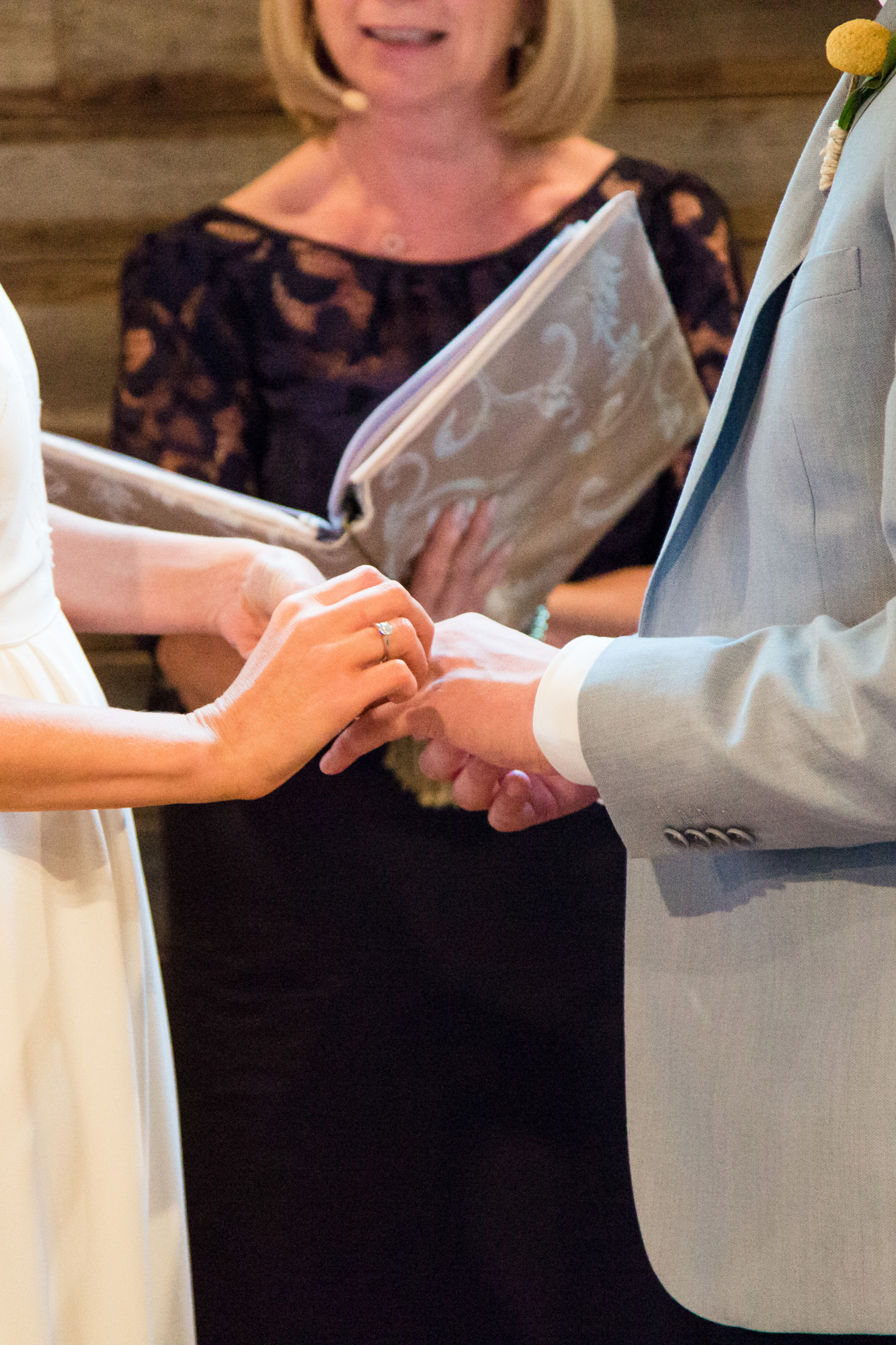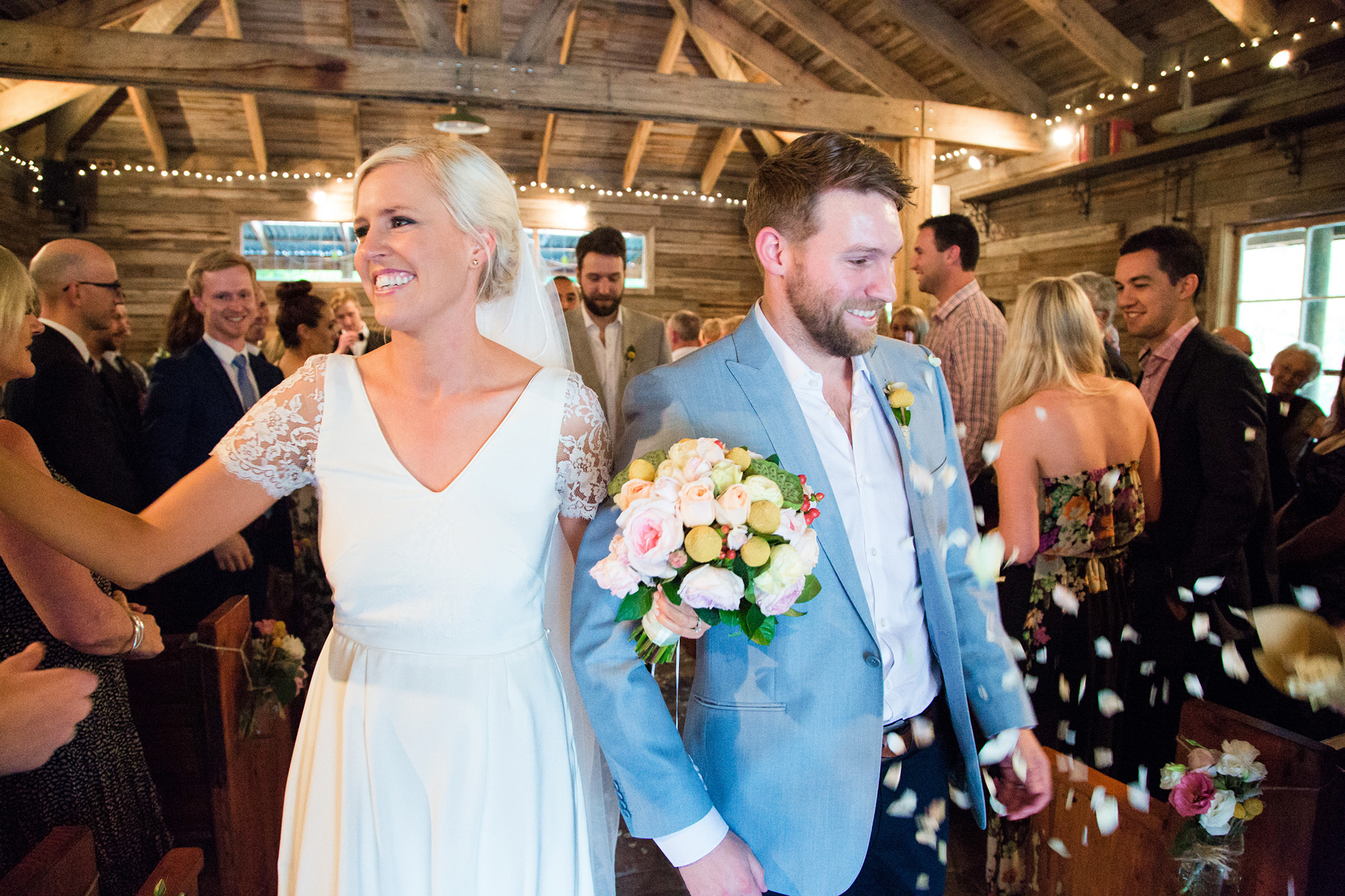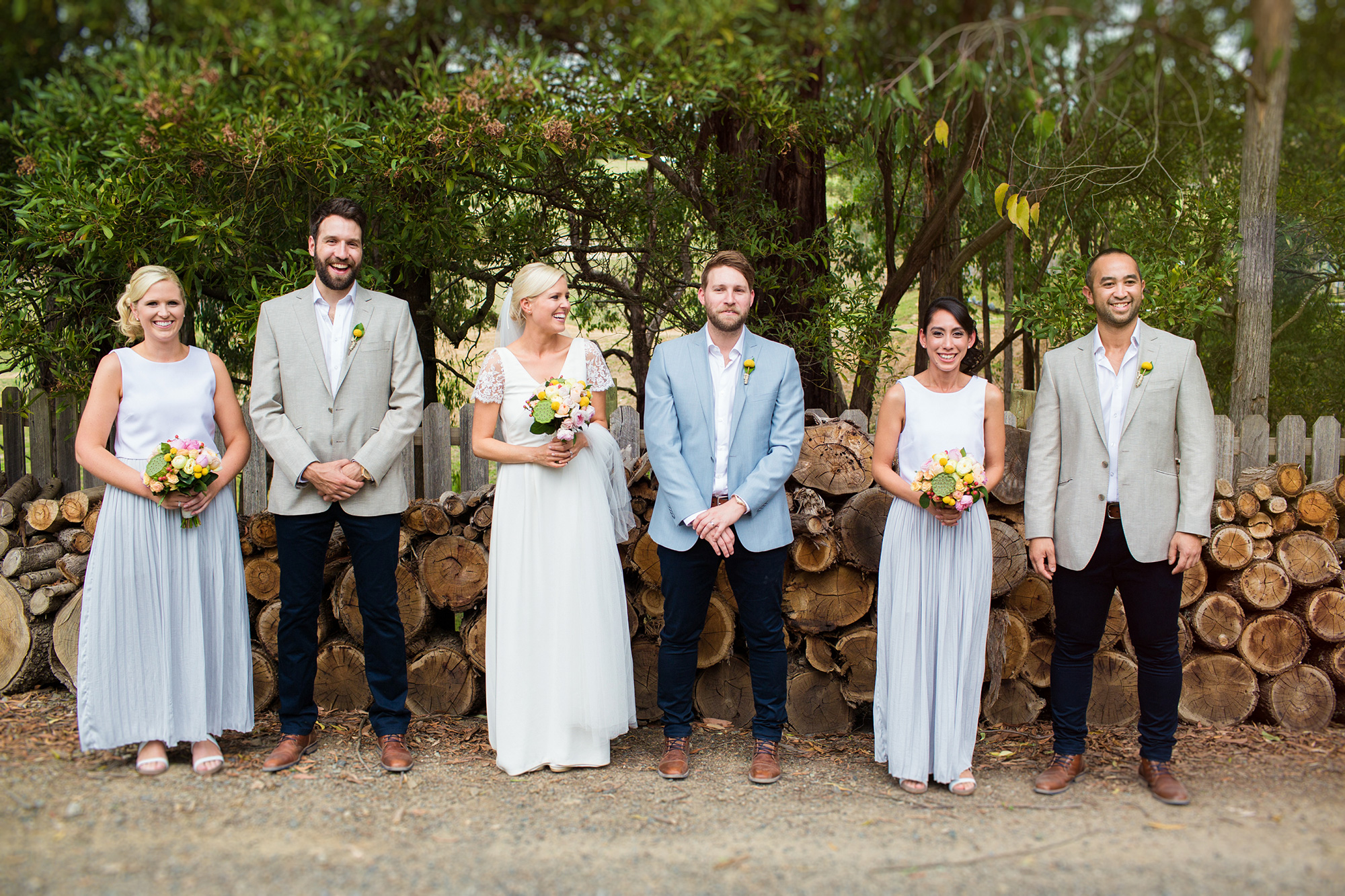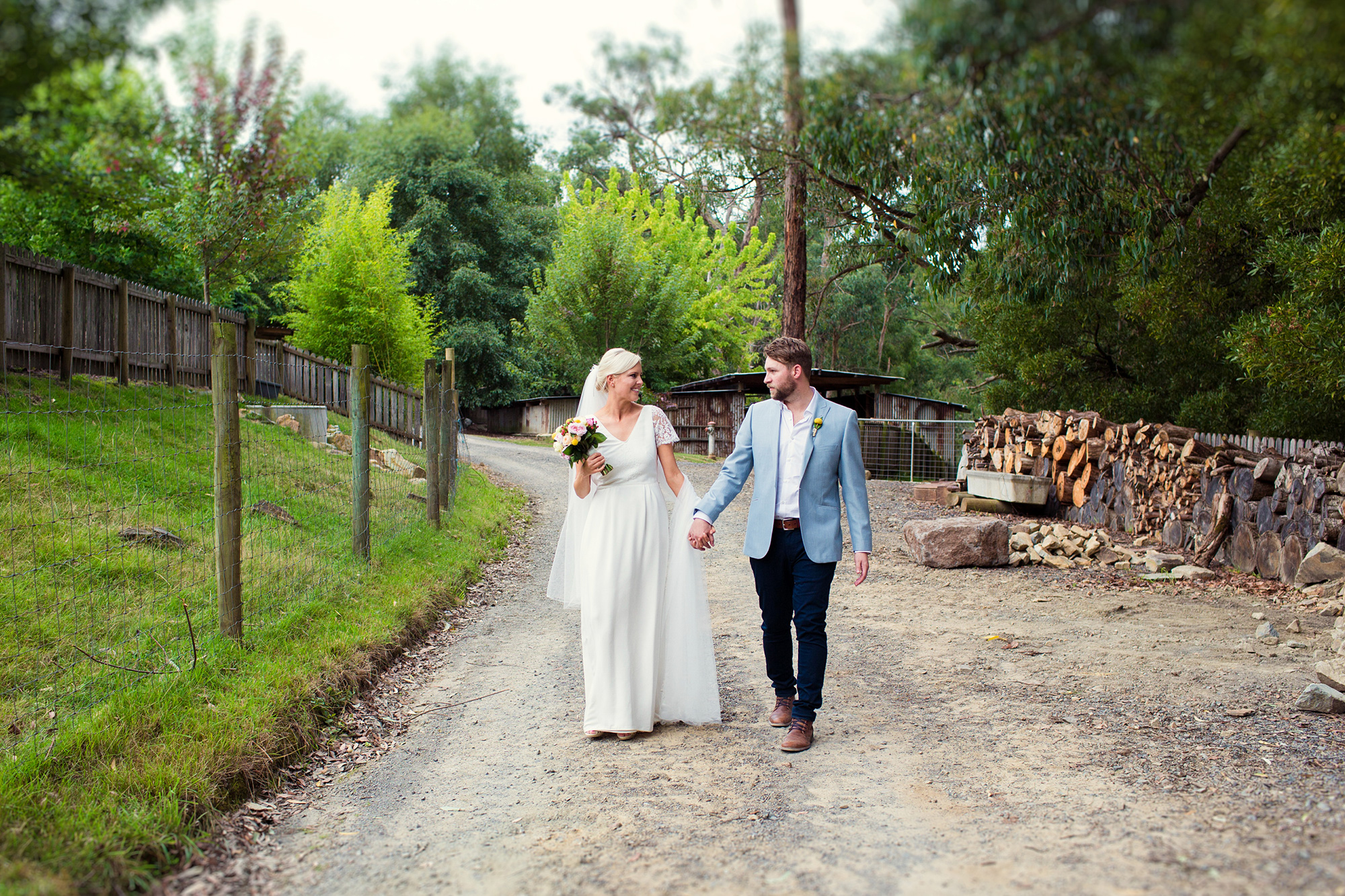 "We wanted a relaxed, informal wedding so we went with a cocktail menu rather than a sit-down dinner," says Gemma.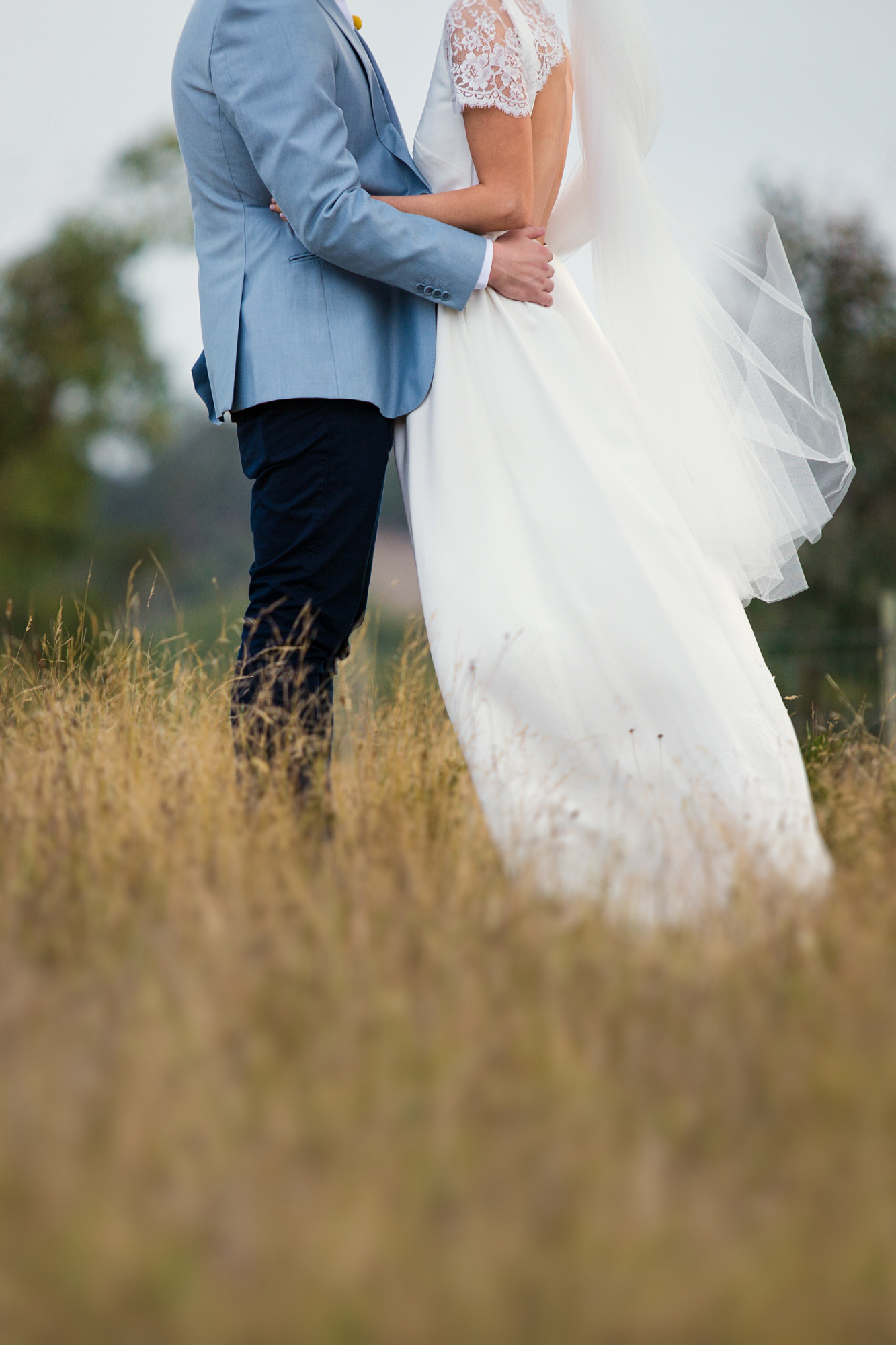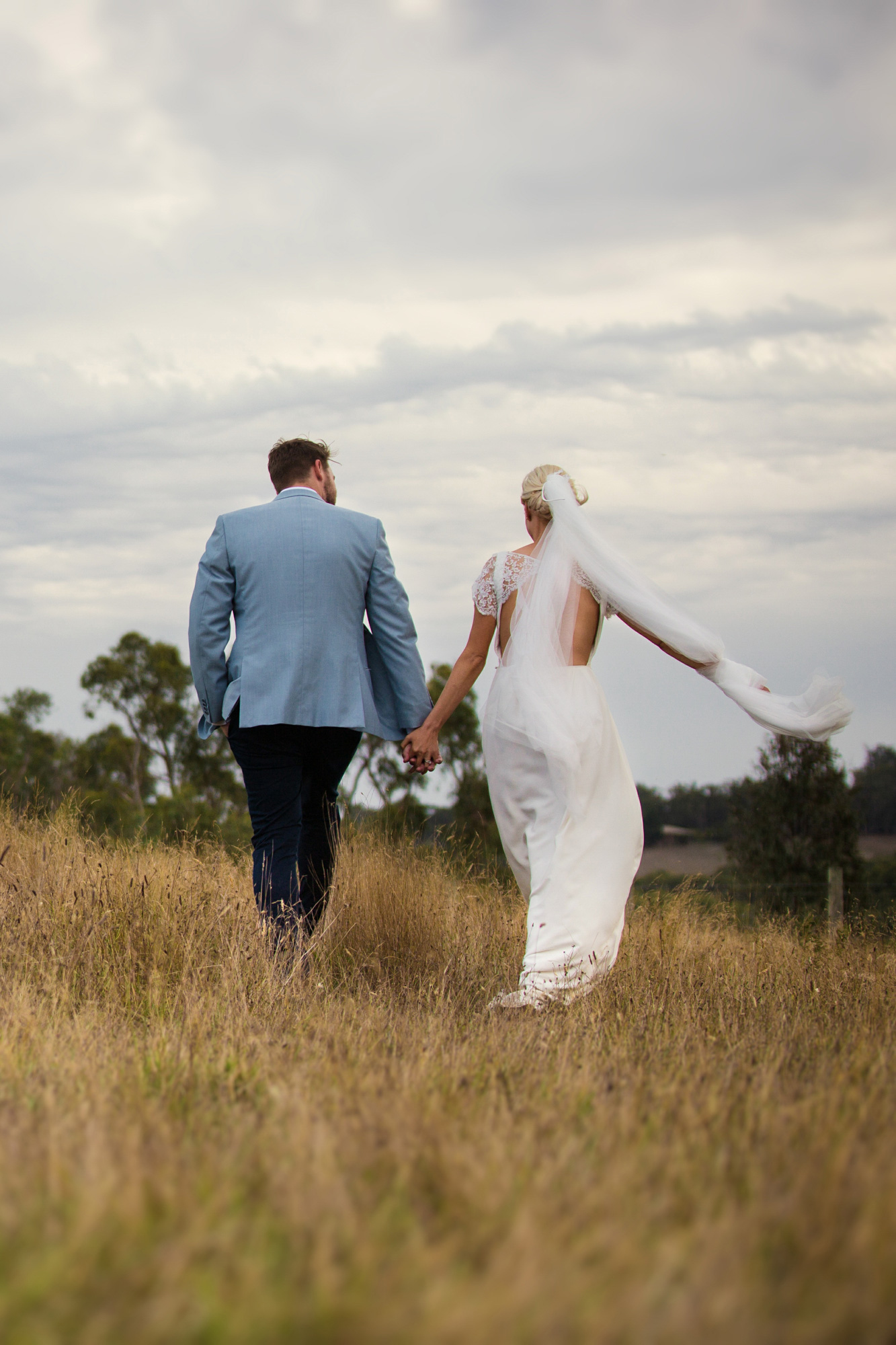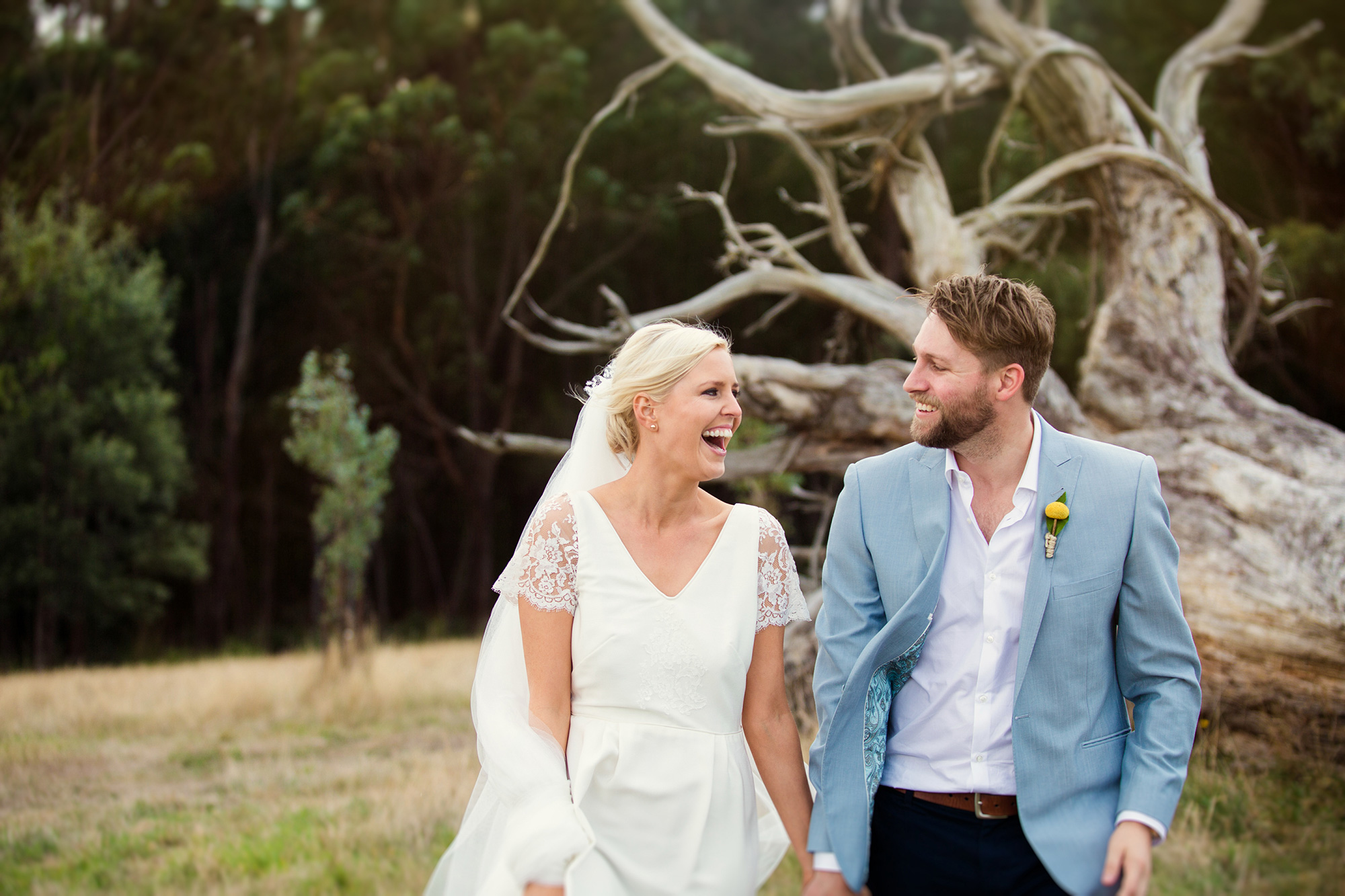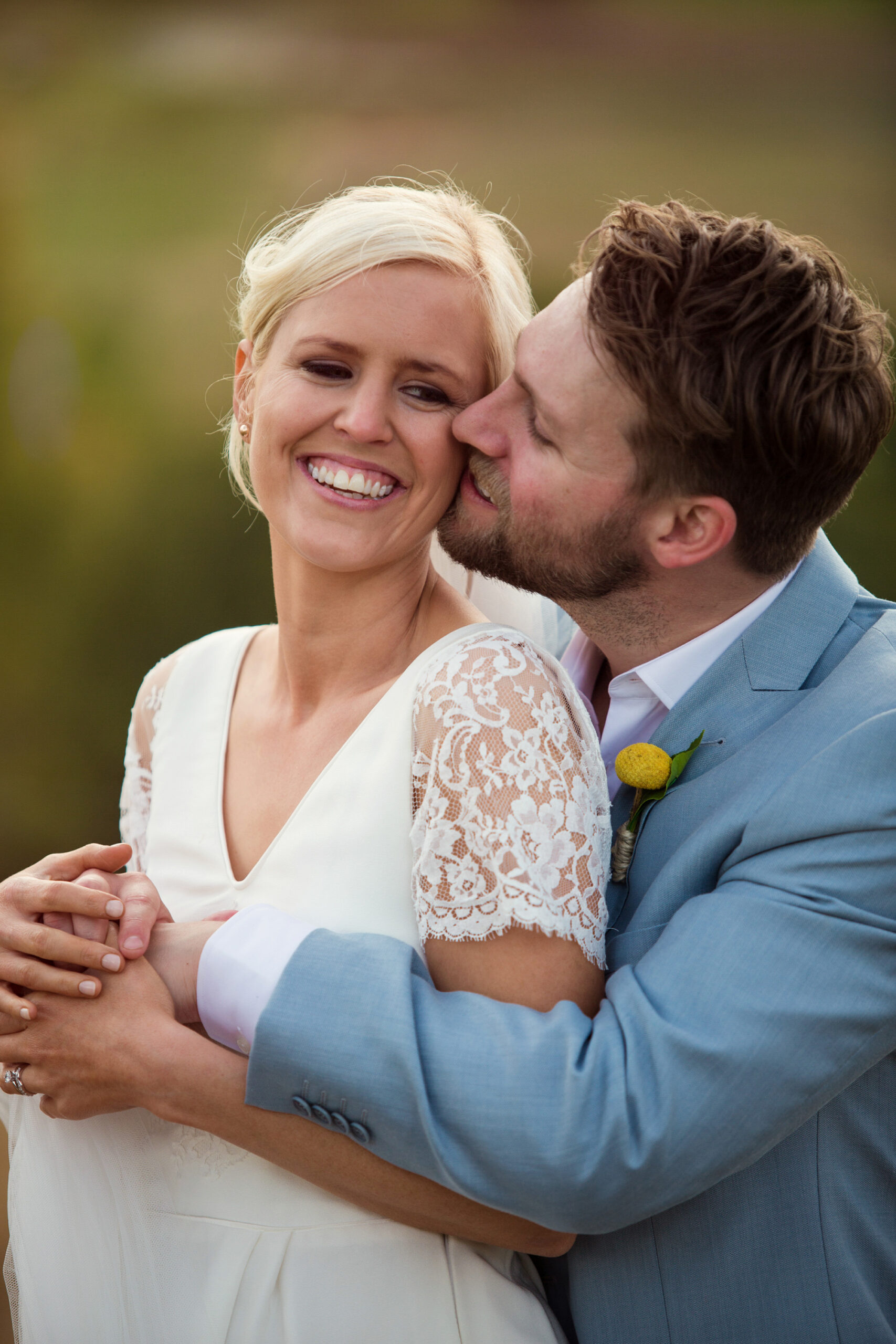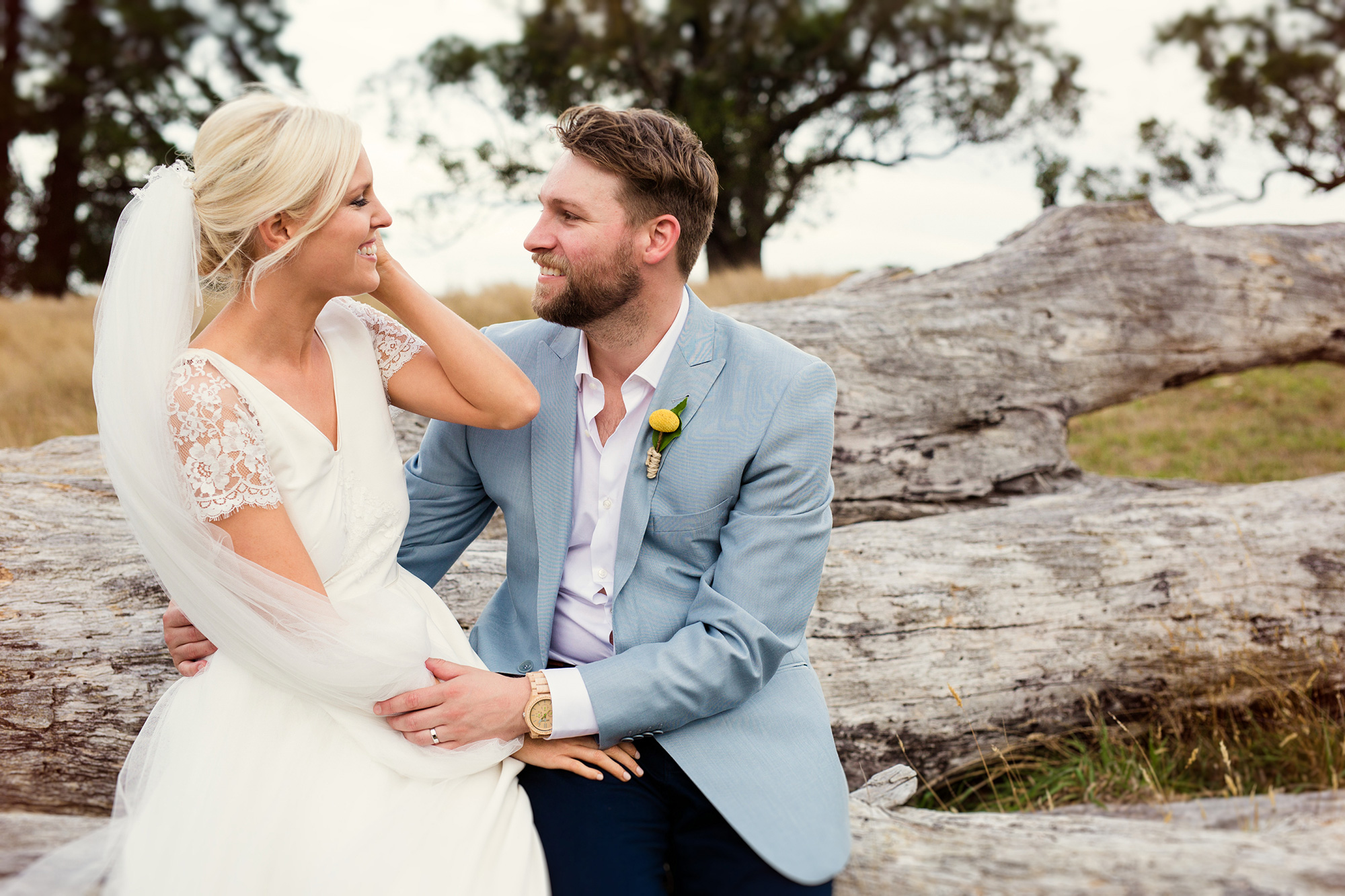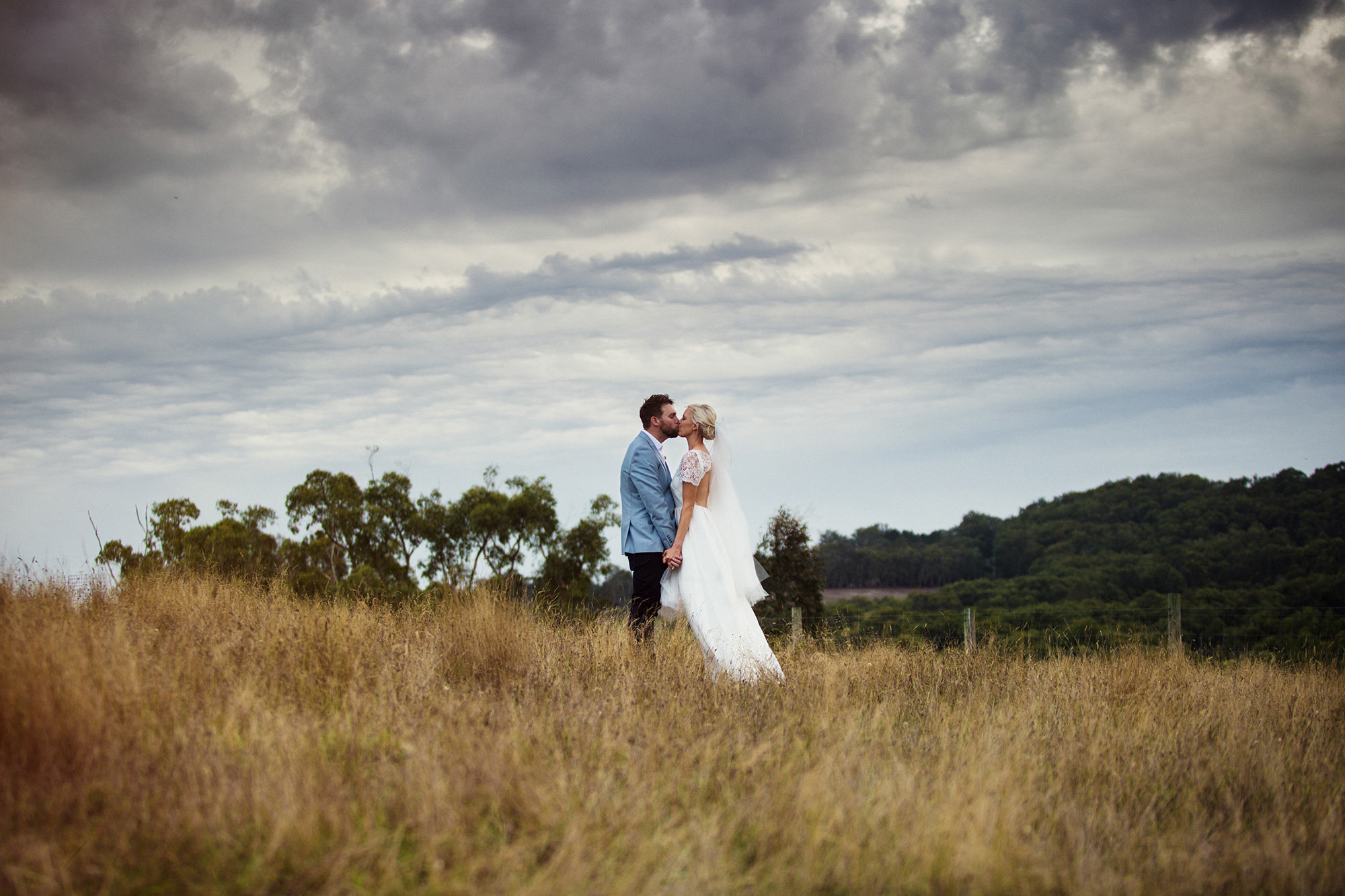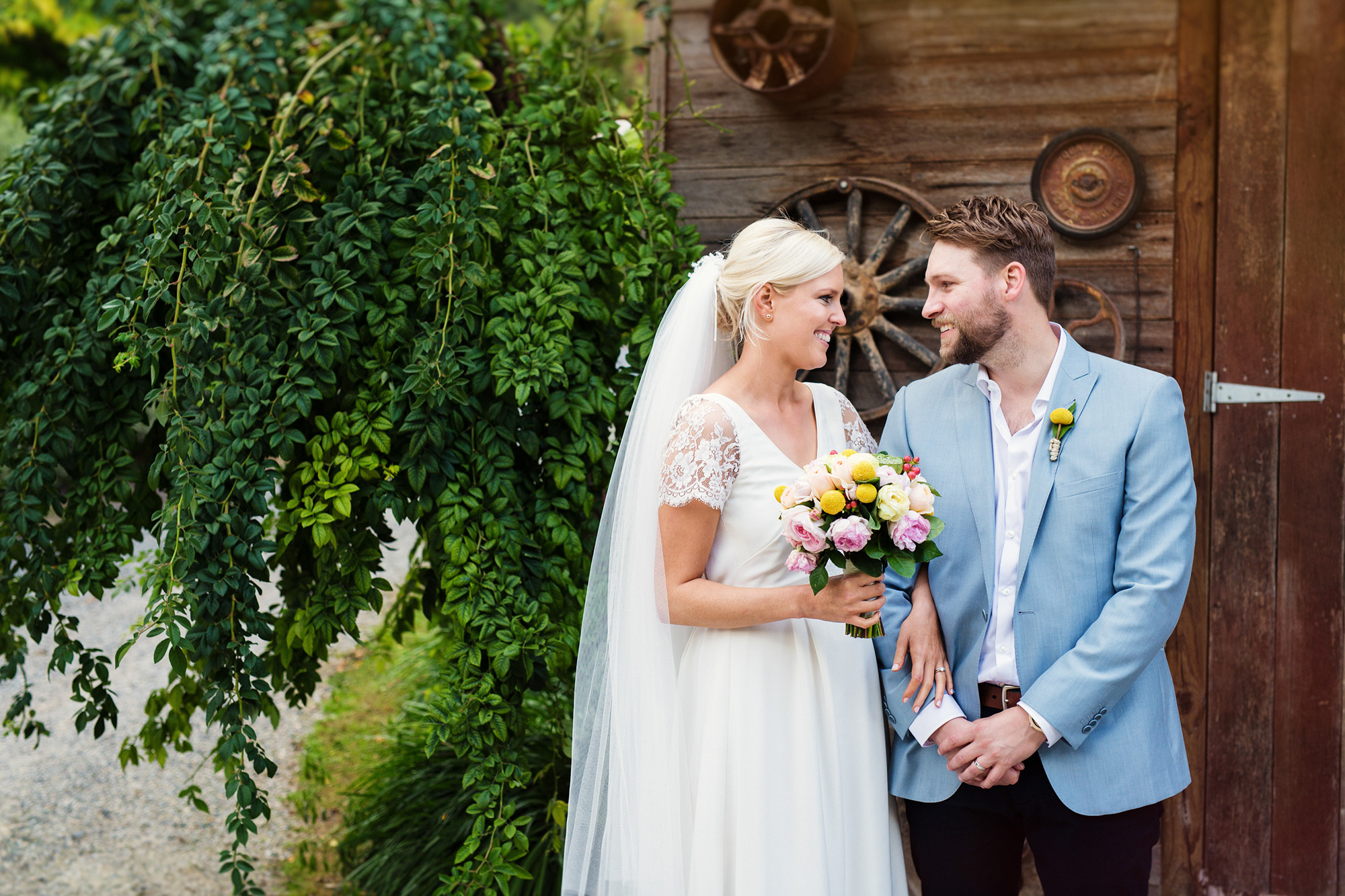 Deanne from Bonavita Photography took the couple to a secluded paddock to capture some special images. "That time to take in the scenery and the ceremony… was truly special and one of the best parts of the day," Gemma says.