Distance was no obstacle when it came to the romance of Kathryn Arthur, 27, and Adrian Isbill, 30.
"Adrian moved the 1300kms to the famous mining town of Broken Hill for me," Kathryn smiles. "He wasn't letting me get away!"
After many years of travelling through the Hunter Valley to visit family the couple knew it was where they would want to marry. Wedding planning should have been overwhelming, with the couple also juggling a move, new jobs, making new friends, getting homesick and adopting a new puppy. "But surprisingly it was pretty much stress free," smiles Kathryn.
Their vineyard wedding on April 17, 2015 took place at Peppers Creek Chapel followed by a reception with 80 guests in the stunning Barrel Room. "Adrian wanted a big party and I wanted something more low key," says the bride. "After all, marriage is about compromise so a small guest list and in a barrel room was the perfect fit. And no helicopters."
Kathryn wore a brand new released Maggie Sorreto gown which she says was worth the stress to secure. She had to leave at 4am to collect it in Sydney, got lost in a sea "of corporate uniforms" dressed in her high-vis getup and accidentally cost herself $90 in parking.
Photos courtesy of Little Black Bow.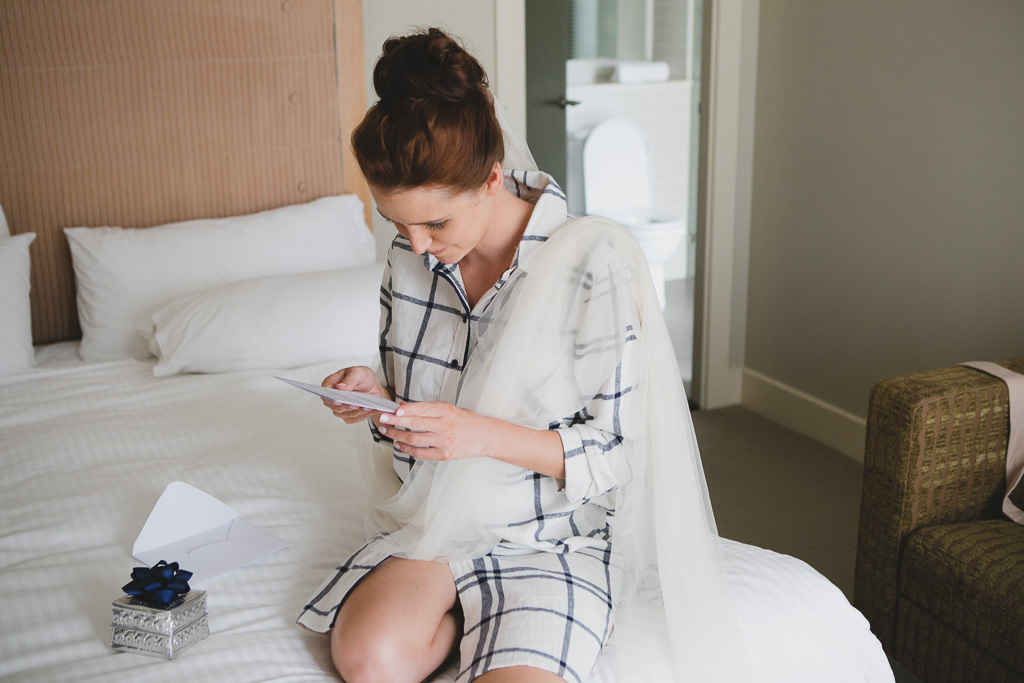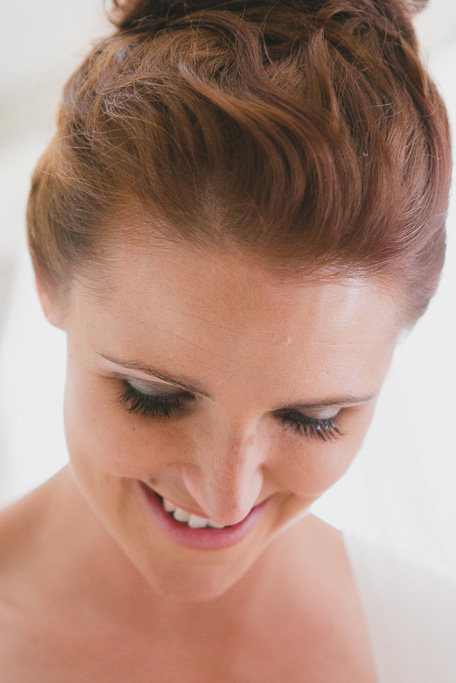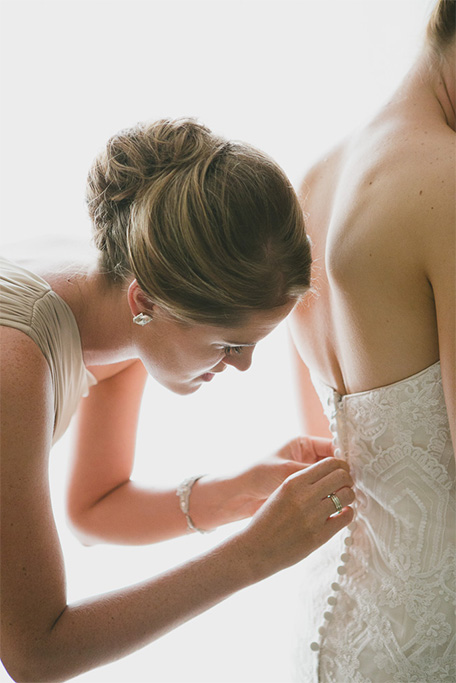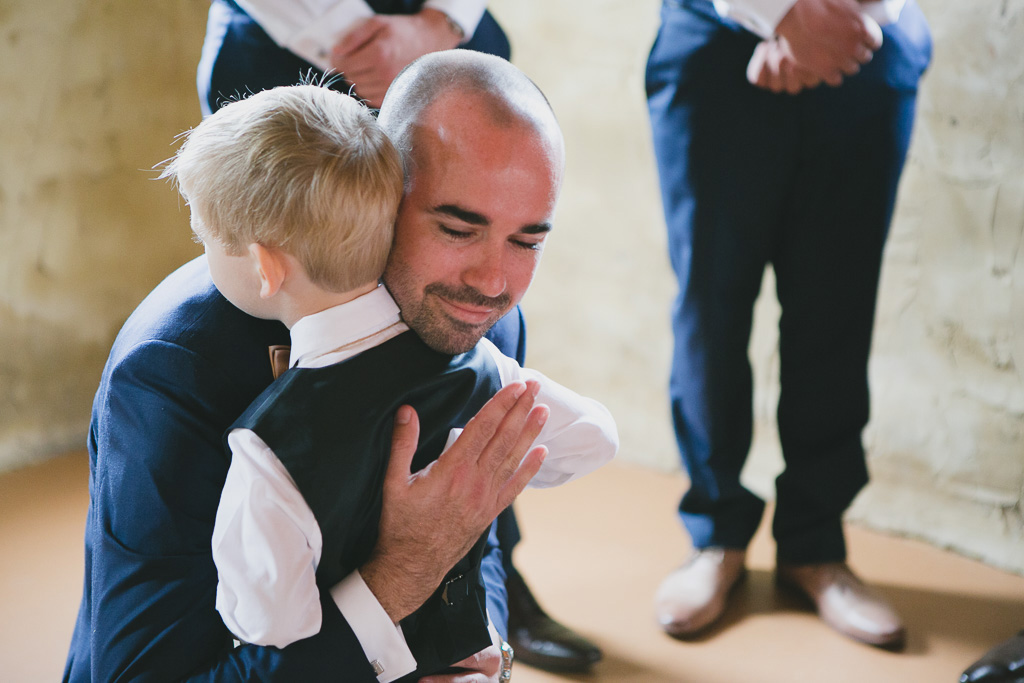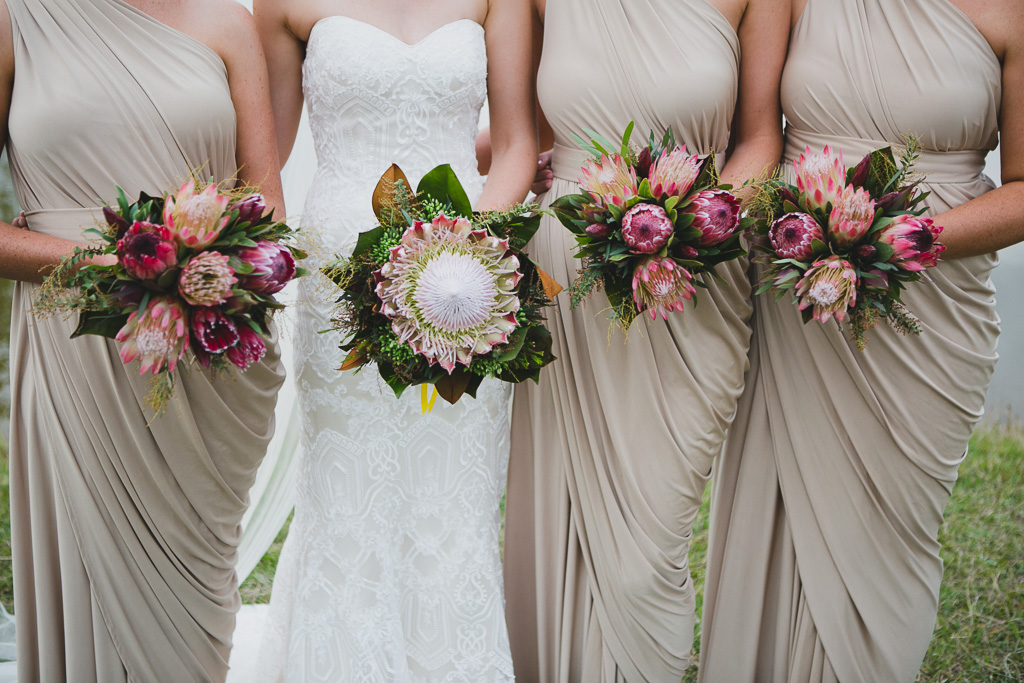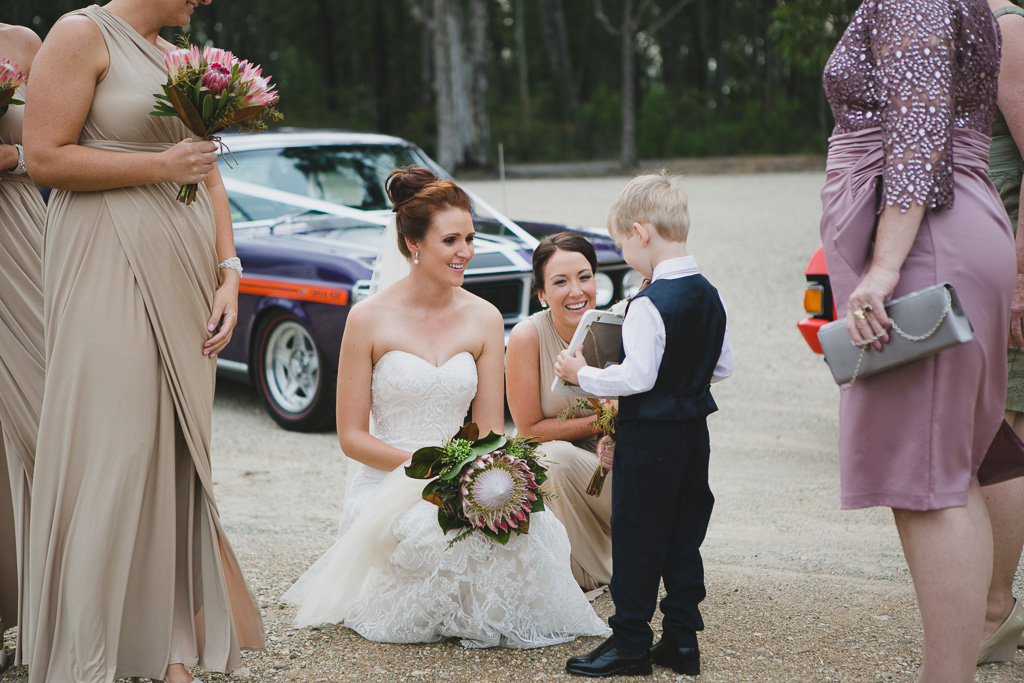 "Jodi, who is my Orange bestie, happens to be a florist, and was kind enough to create our wonderful native flowers," smiles Kathryn.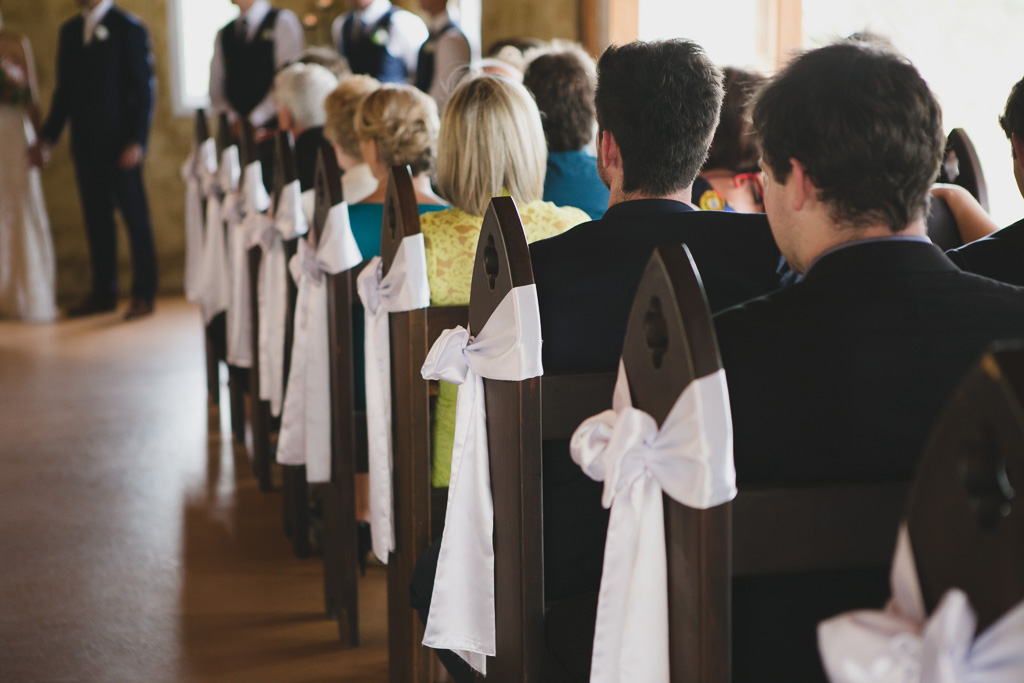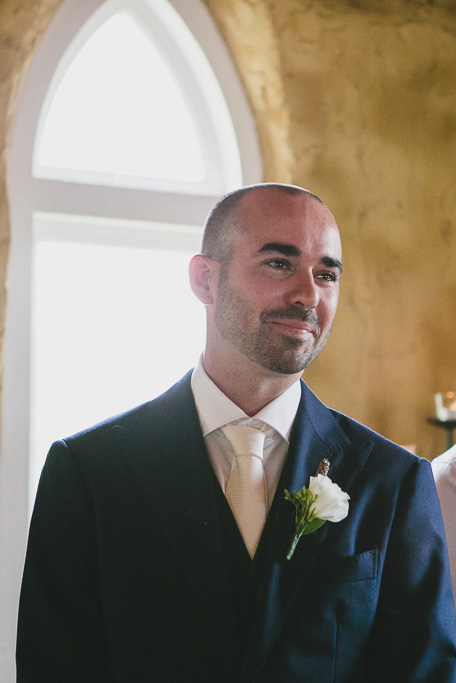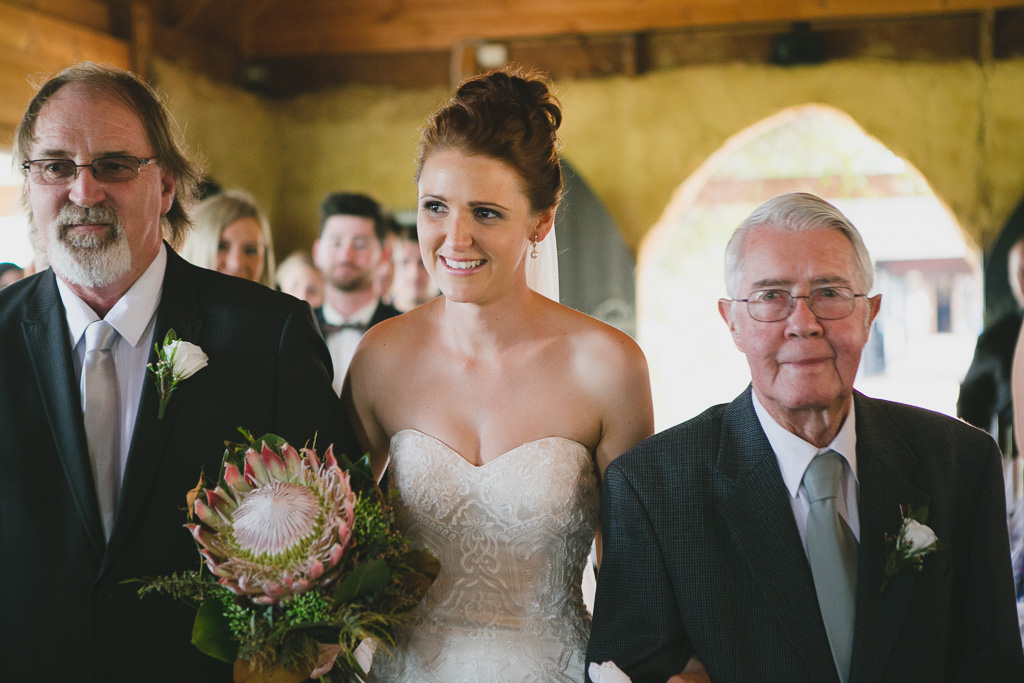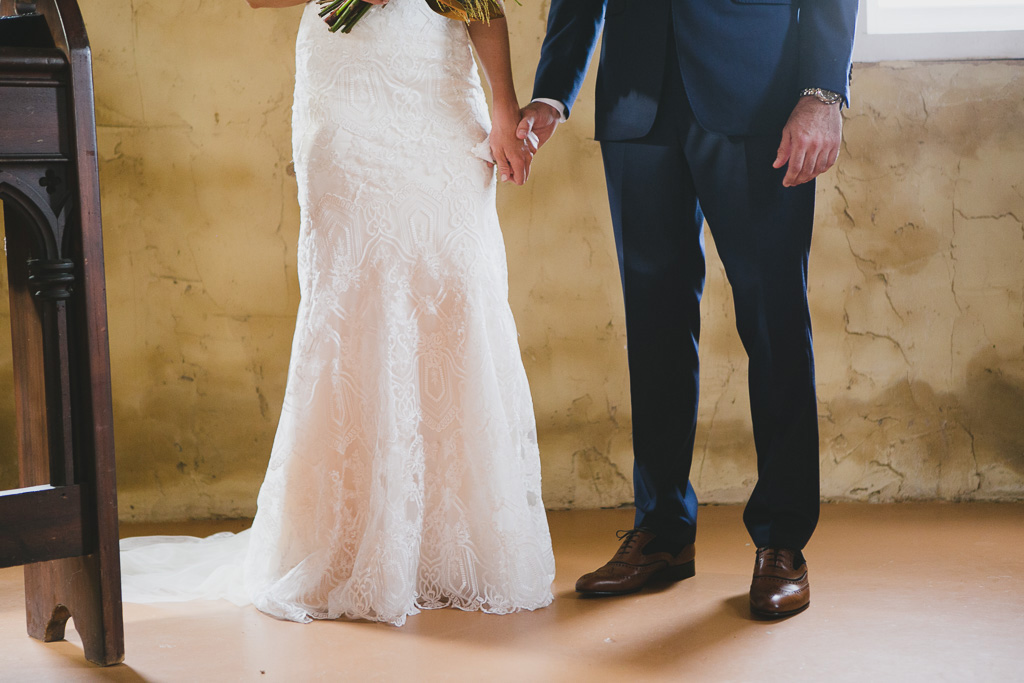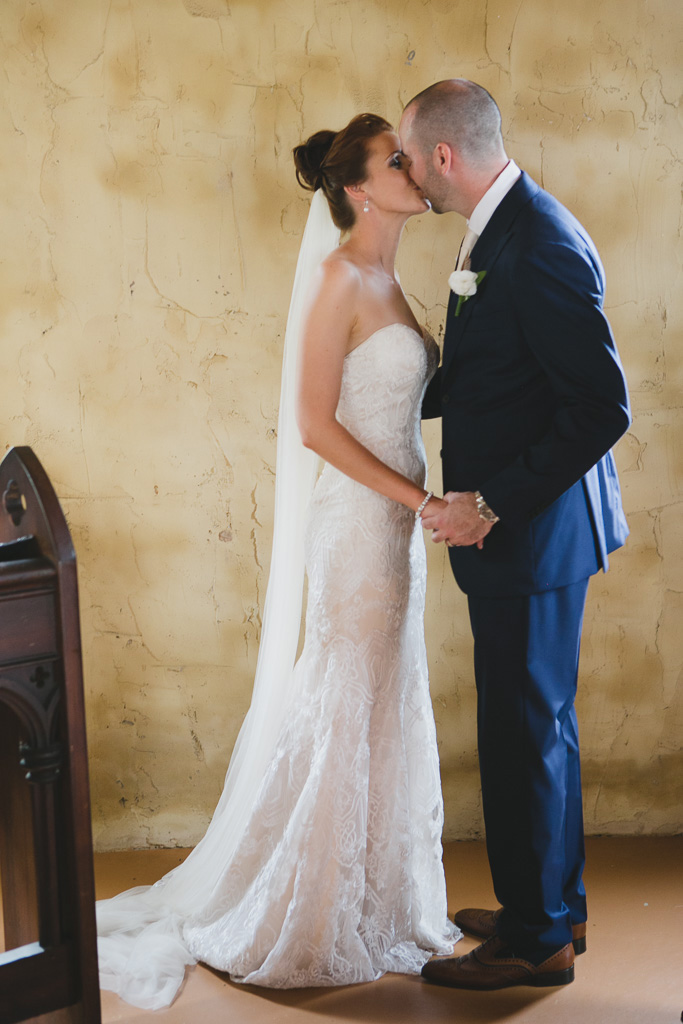 Adrian and his bridal pack were dressed by PJ Johnson. "These guys are VERY into their suits and are highly recommended," says Kathryn.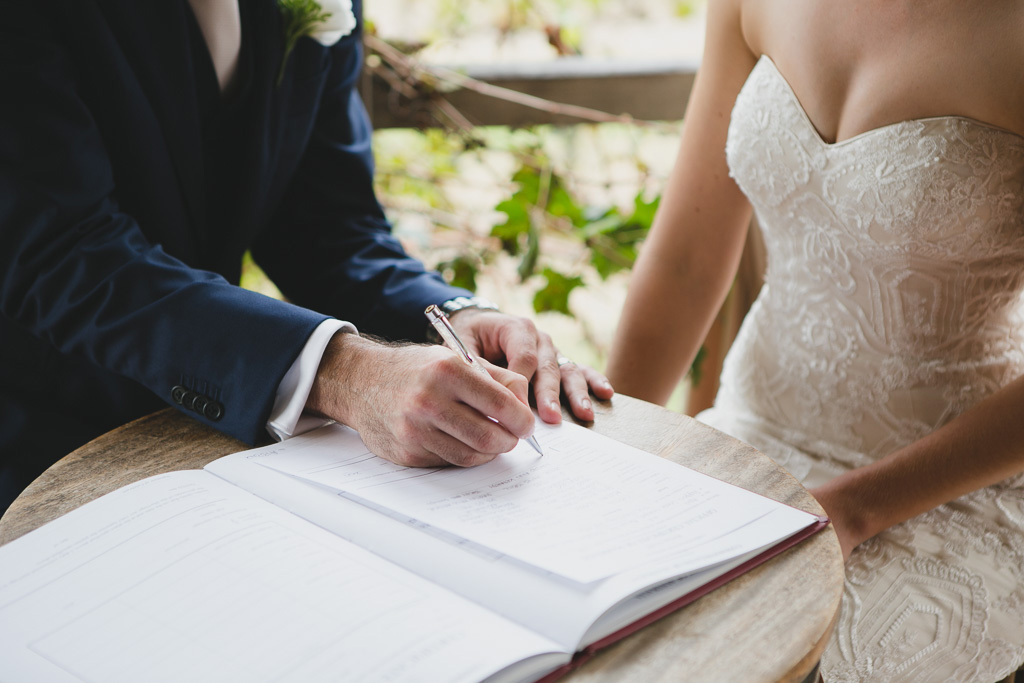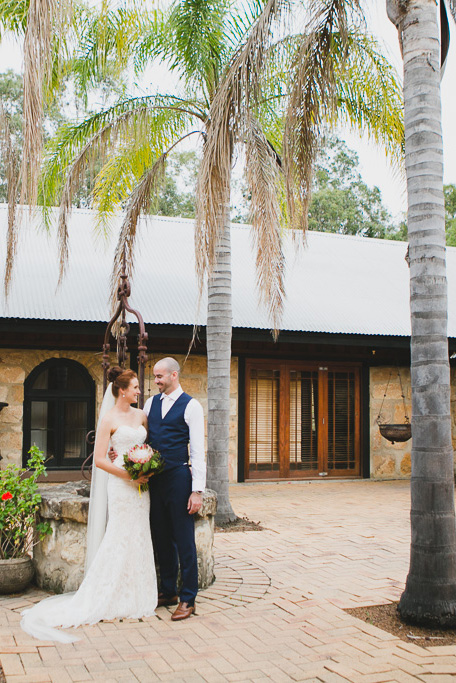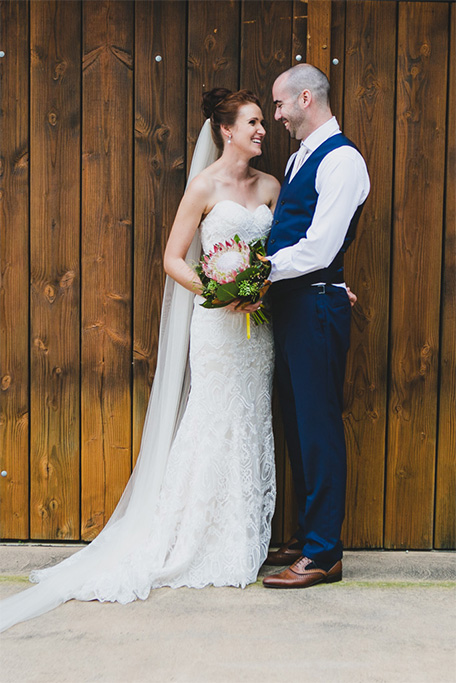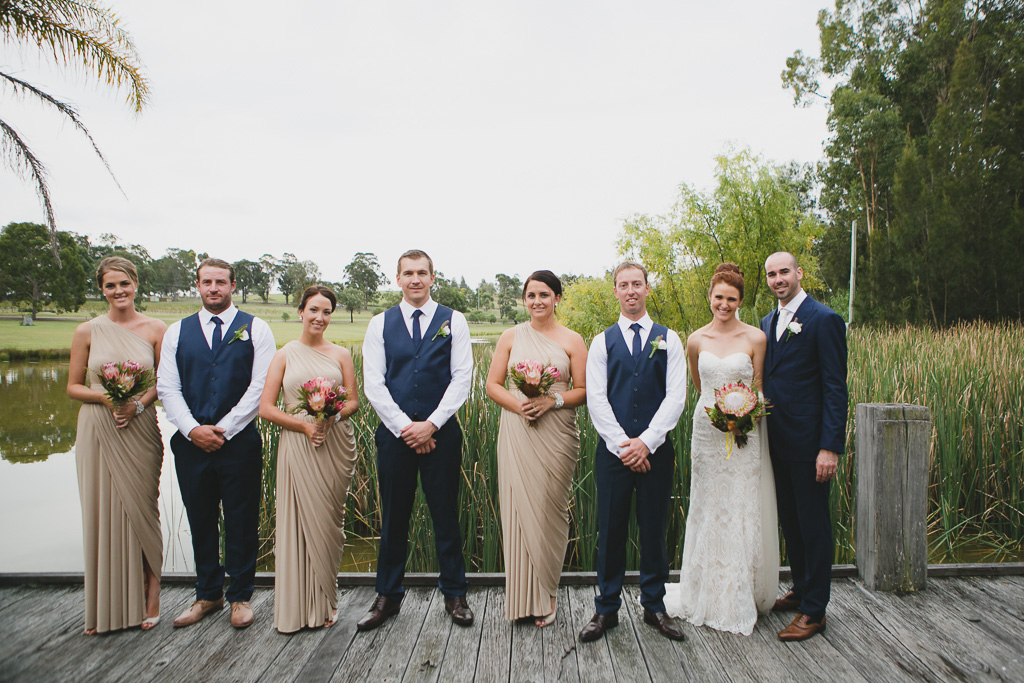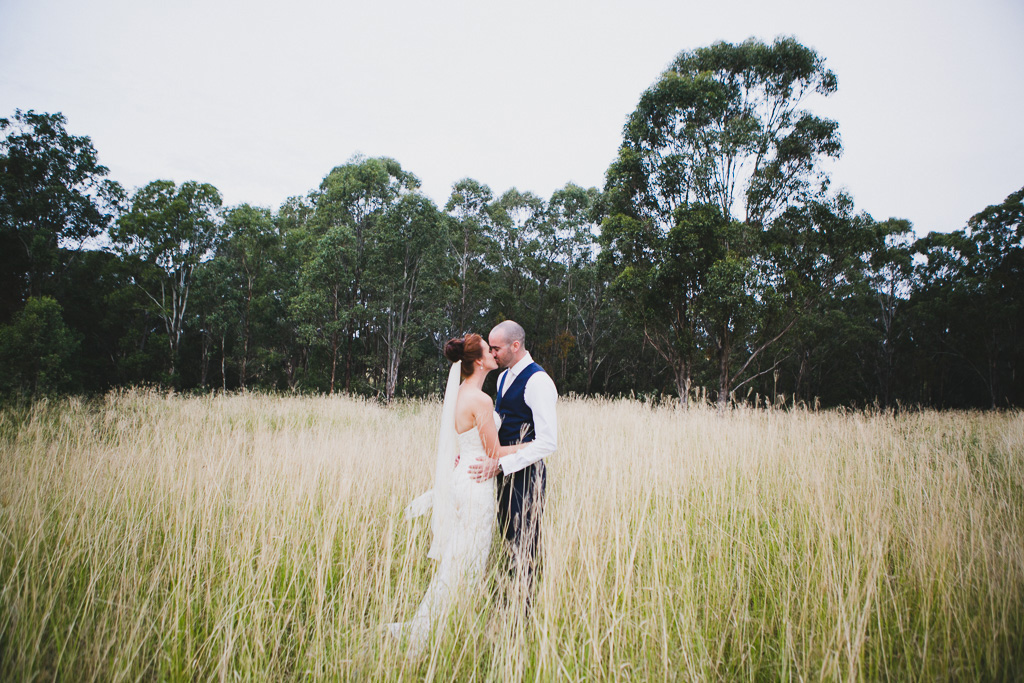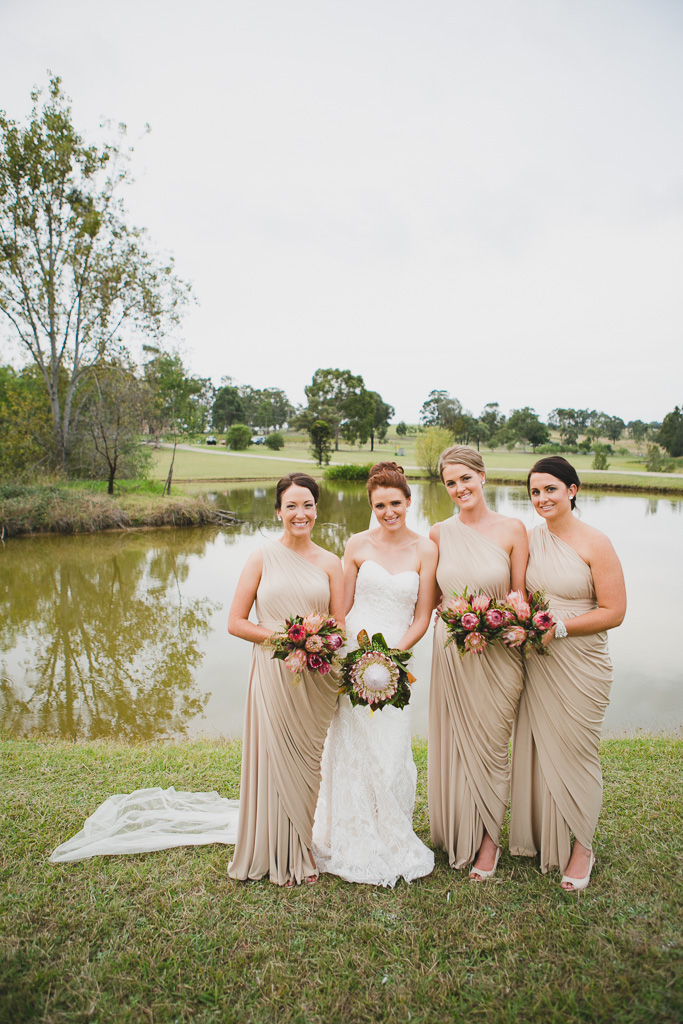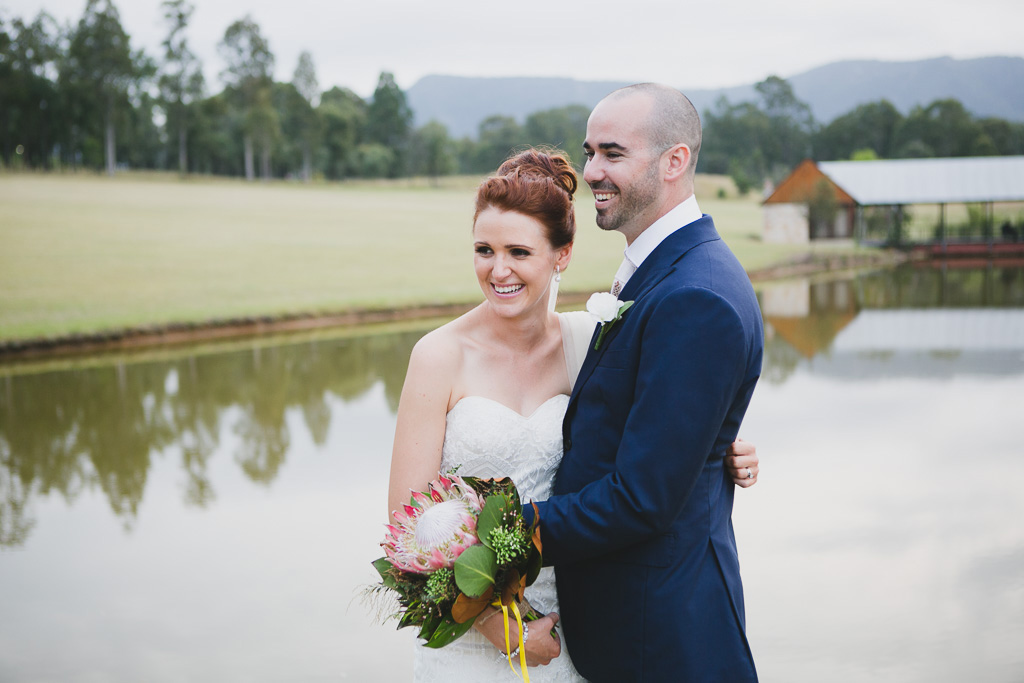 "The best advice we received was to make an effort to see your new husband/wife throughout the day," says Kathryn.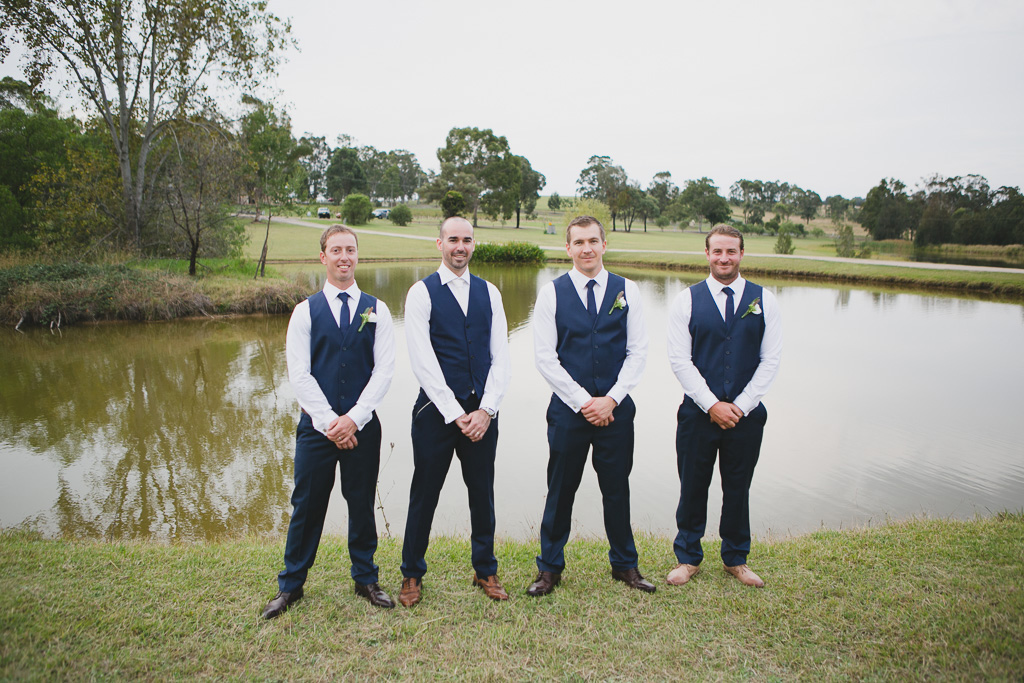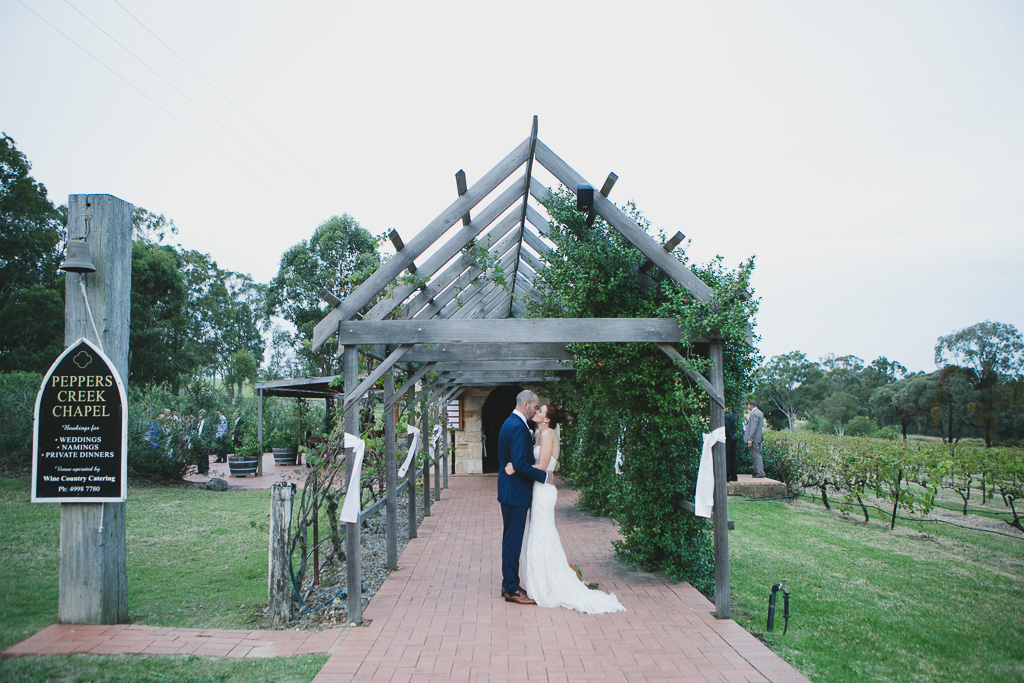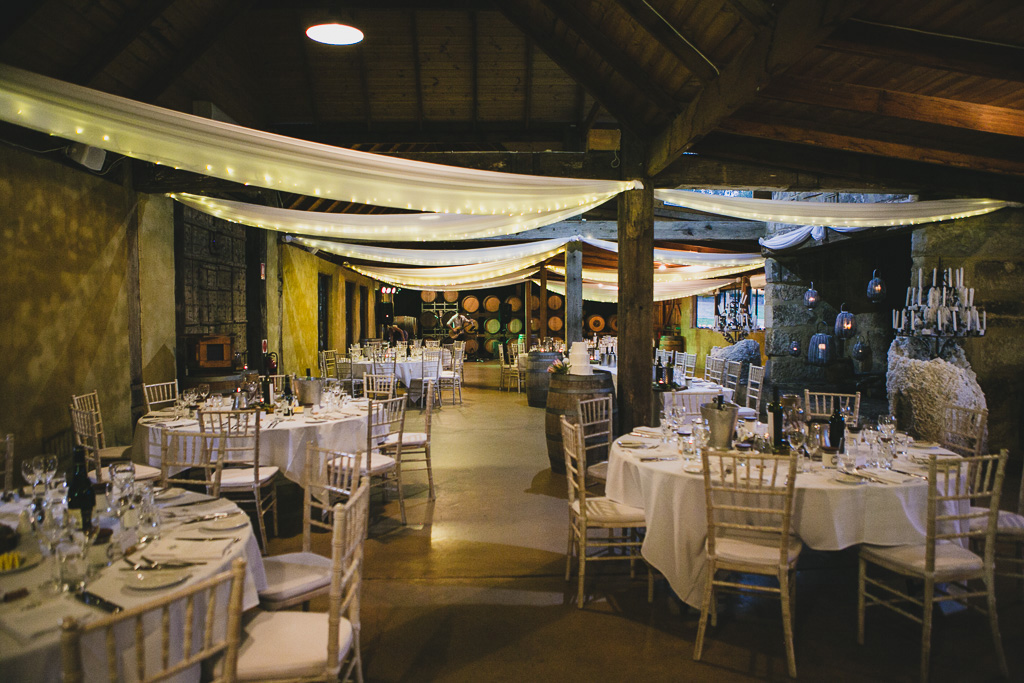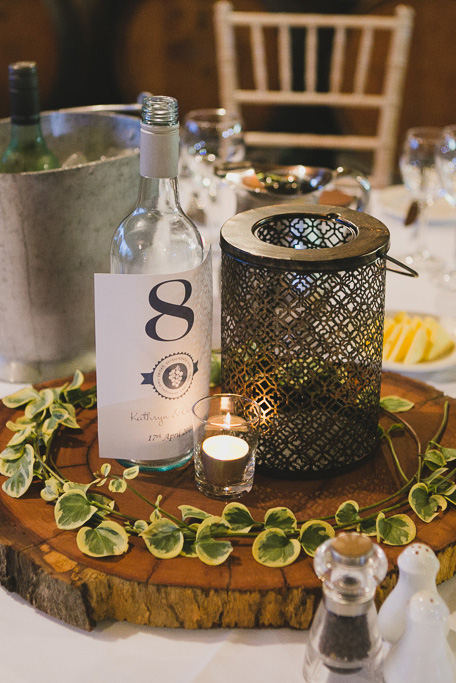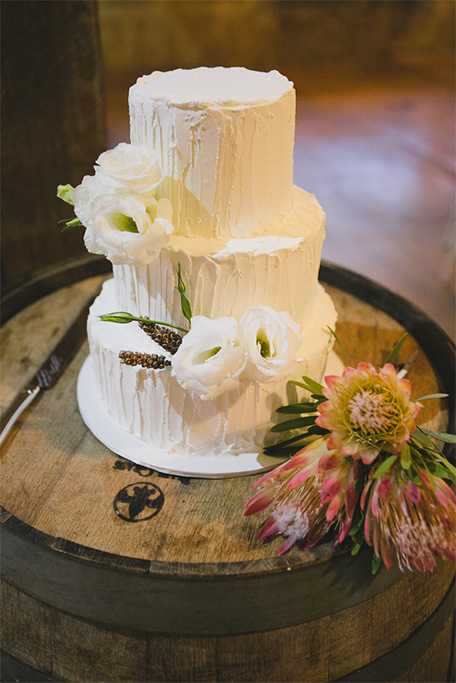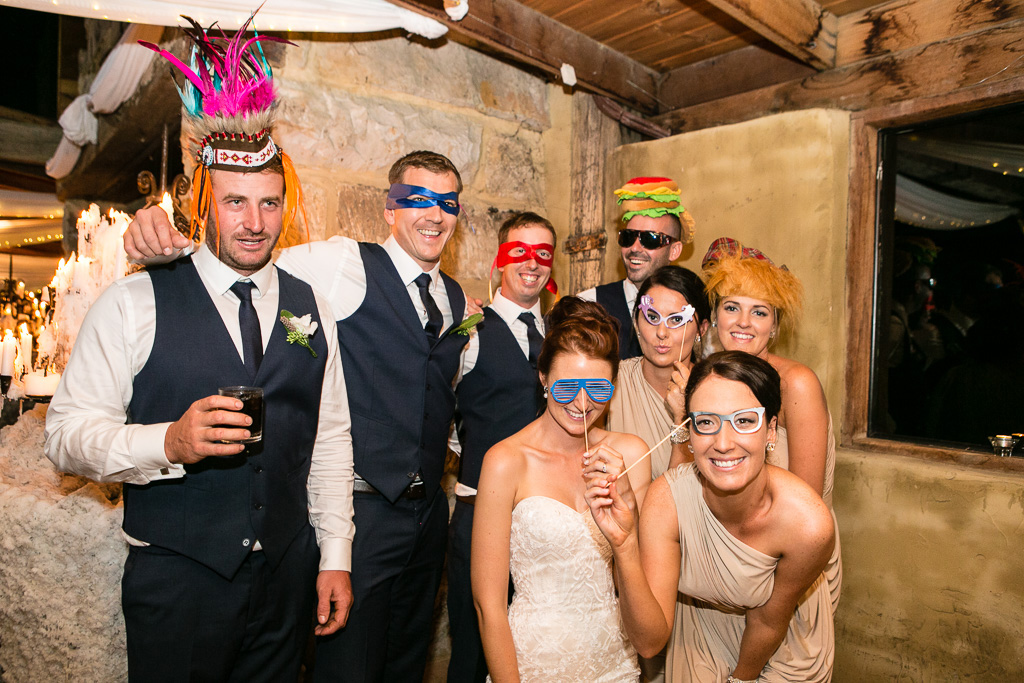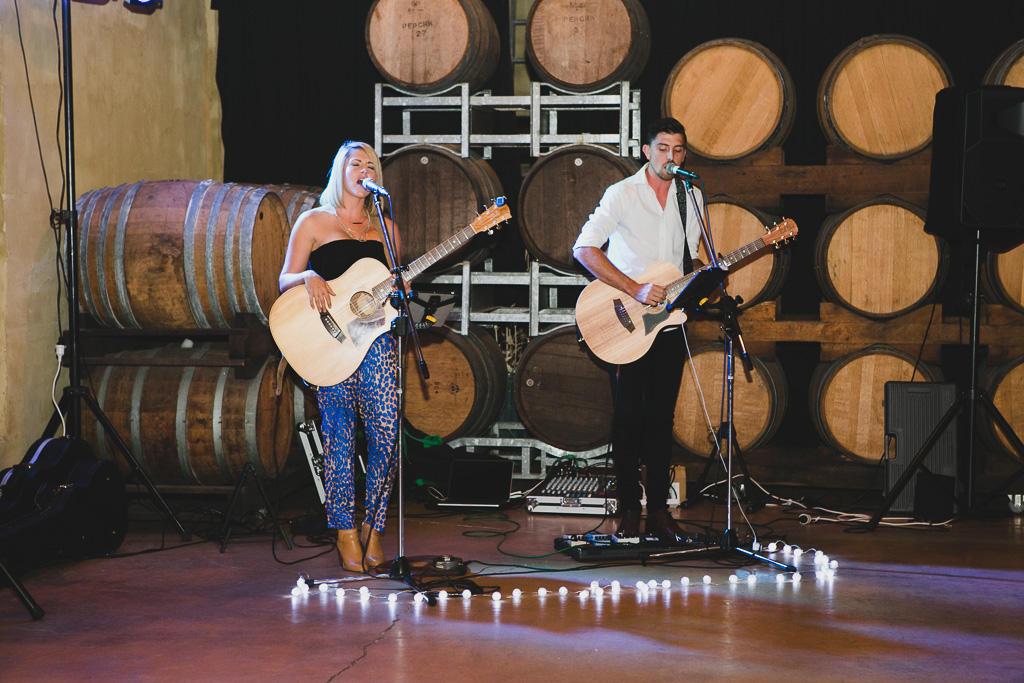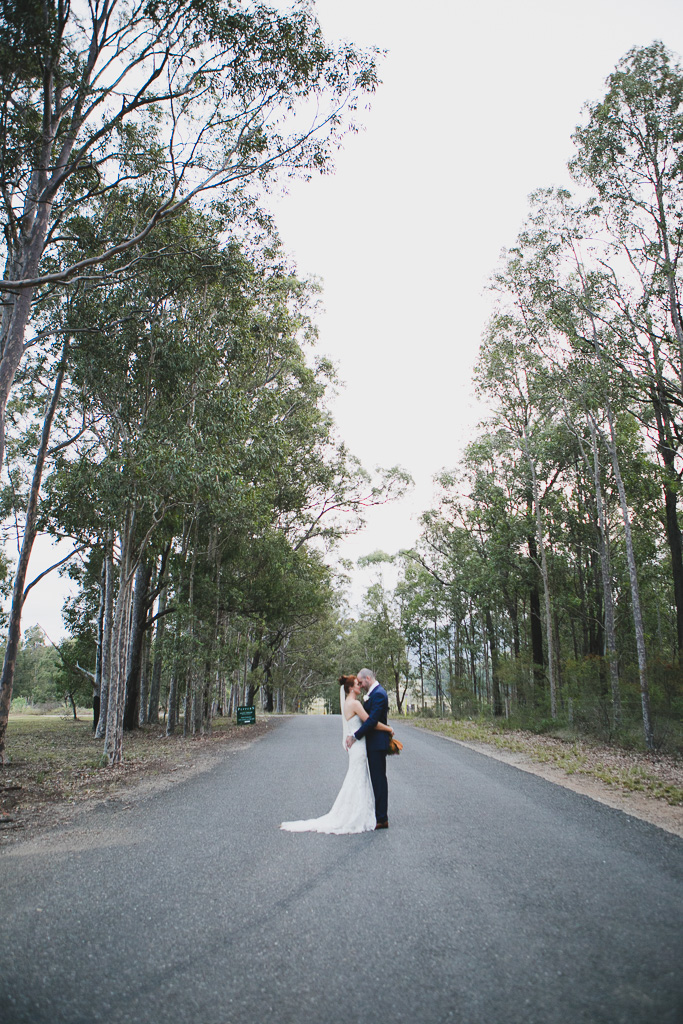 The couple are still planning their honeymoon.