Jemma and Brett enlisted the creativity of their family and friends to make their modern elegant wedding unique.
The couple, aged 30 and 33 respectively, married in the Hunter Valley with 100 guests. A ceremony at Audrey Wilkinson Winery was followed by a reception at Hunters Quarter at Cockfighters Ghost Winery. "My dad made homemade tomato relish as gifts for the guests," explains the bride. "This was very special to me as it's my grandmother's recipe. We thought this would be a nice personal touch and a good way to honour her memory."
But the help from loved ones didn't stop there. The bride's cousin provided her stunning floral arrangements. "One of my favourite memories leading up to the wedding was watching (and trying to help) her put my bouquets together which were the most beautiful bouquets I've ever seen."
Jemma and Brett's musical friend was also there to round out the evening. "We had our amazing band, our solo vocalist (who played during dinner) and my talented friend who is a gun trumpet player jamming together surrounded by friends and family – it's a moment etched it our memories forever."
Photos courtesy of Tracy Beveridge Photography.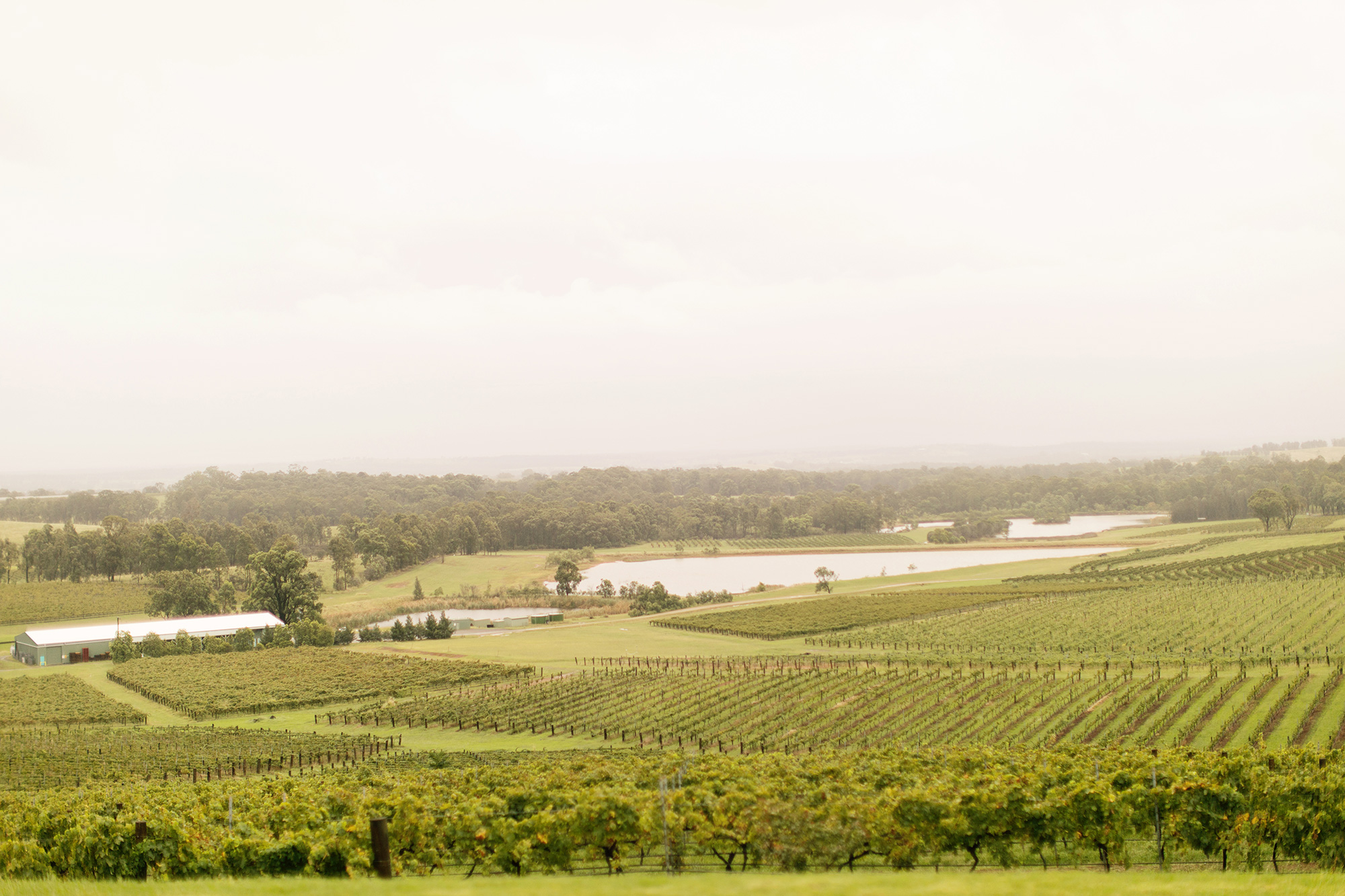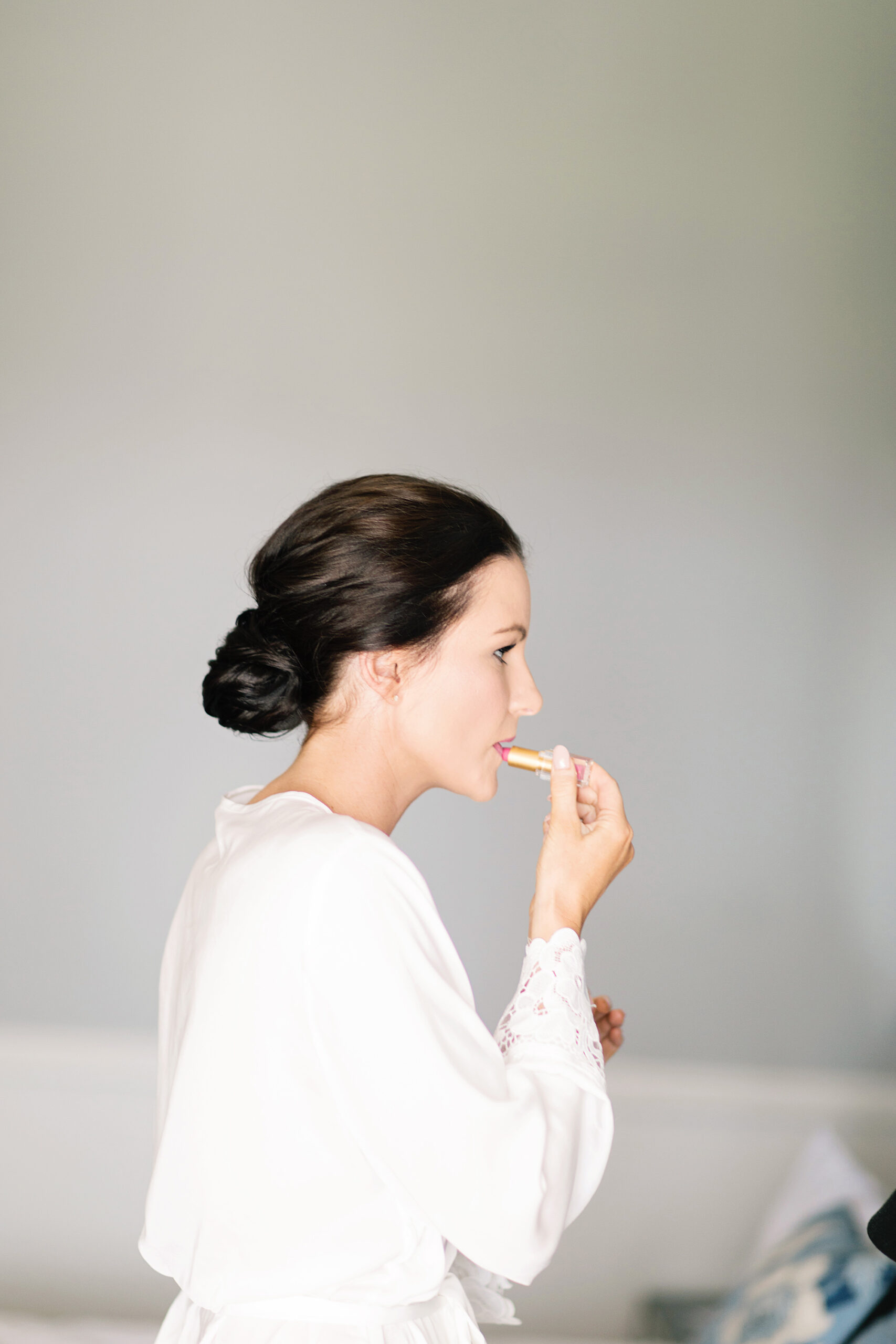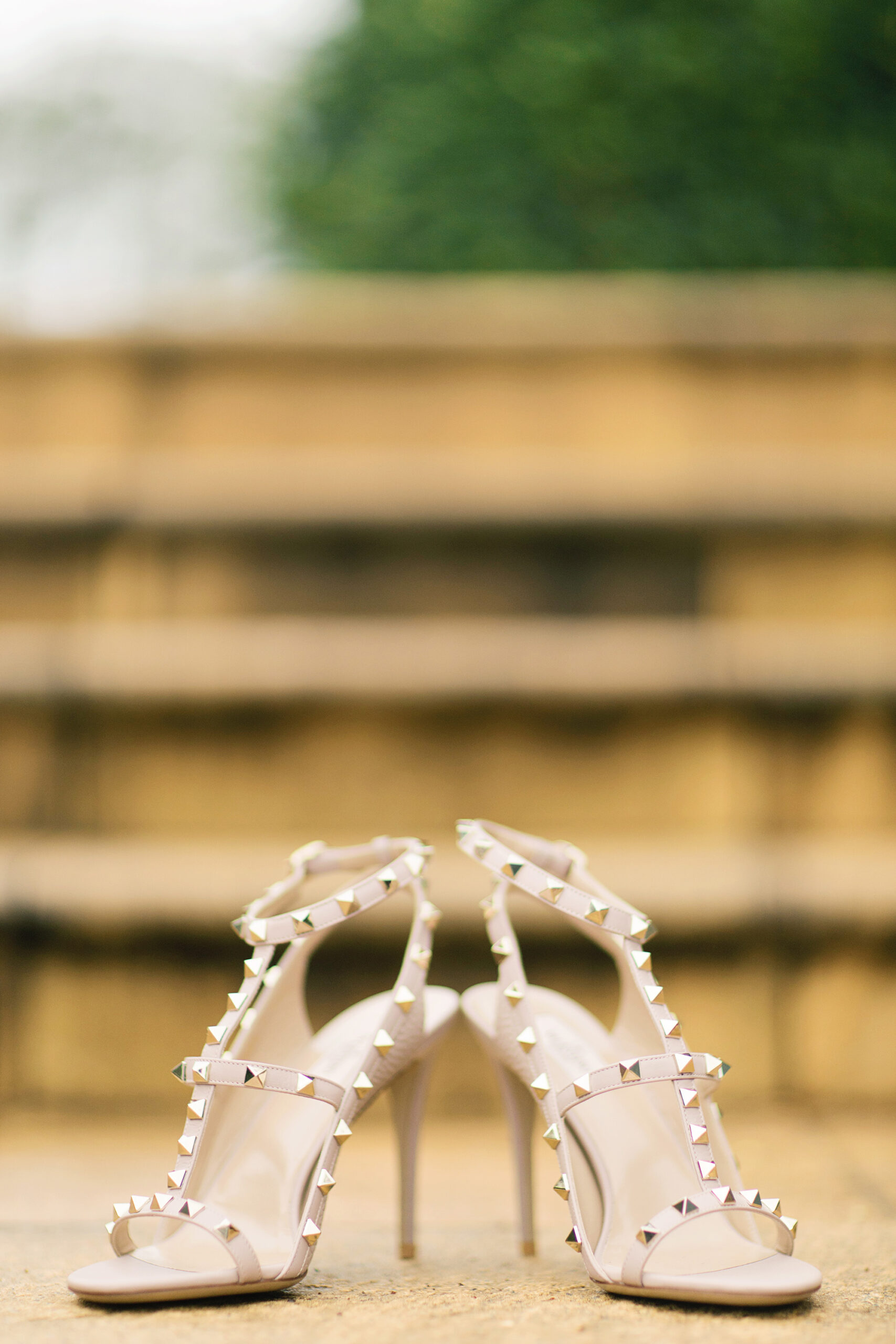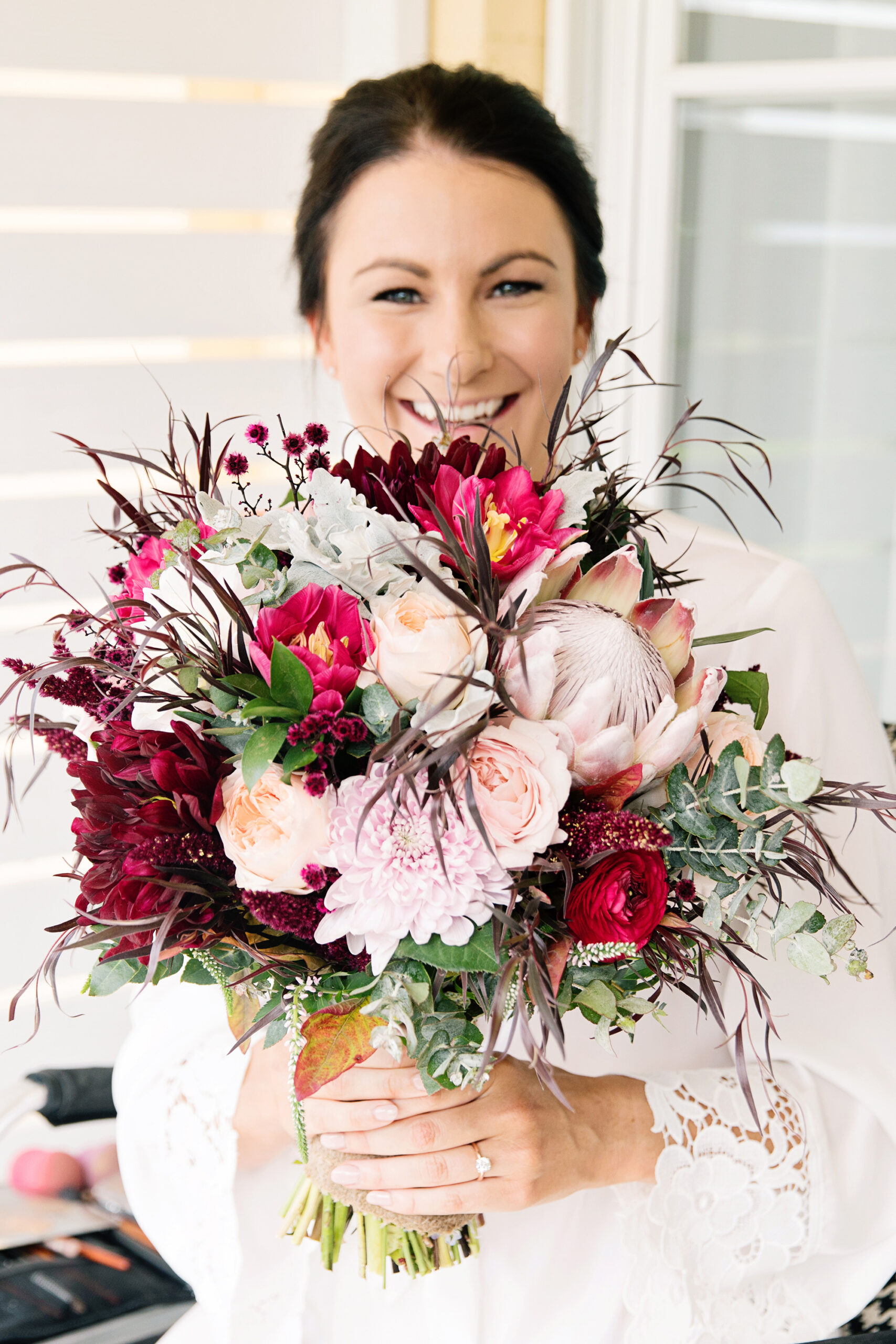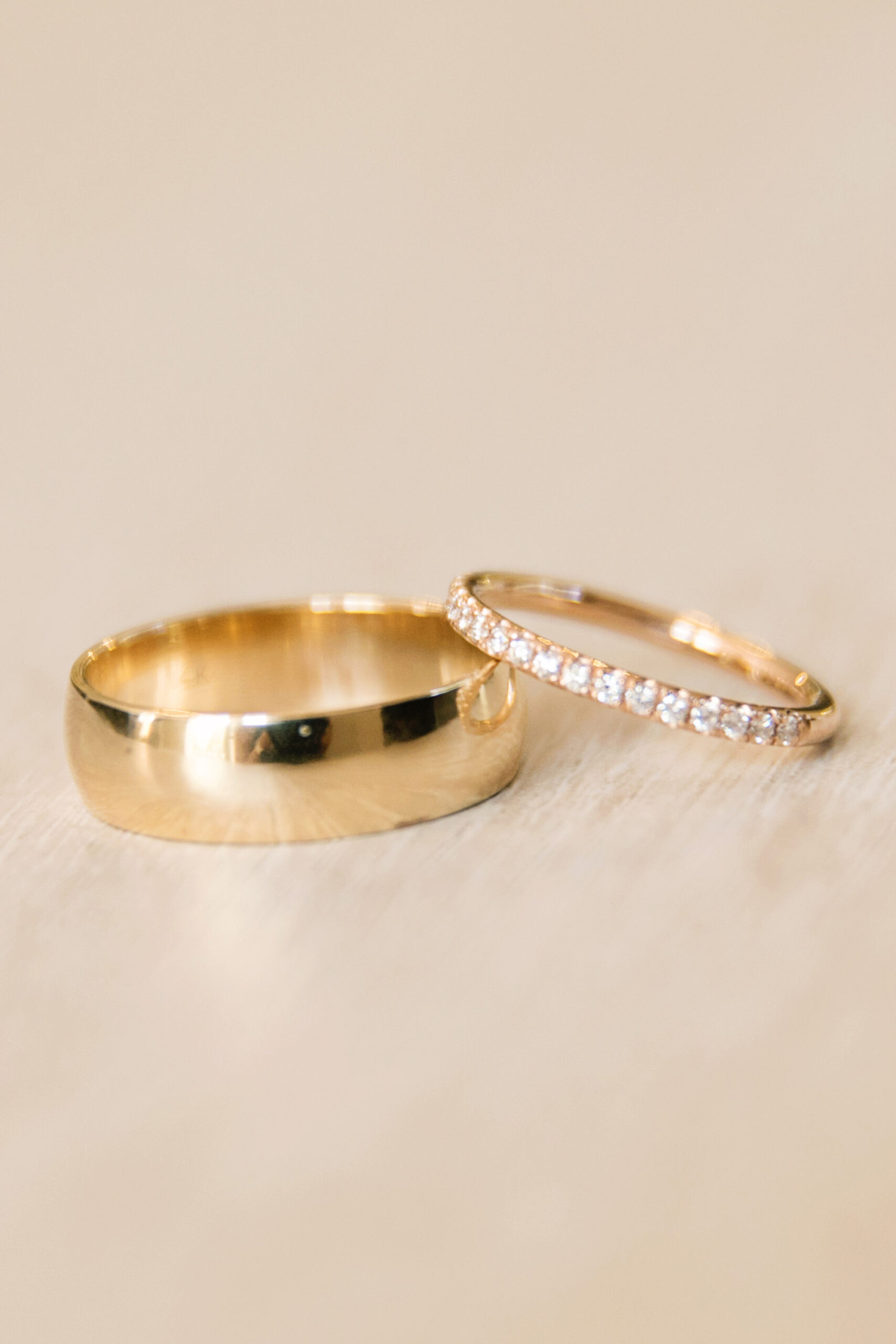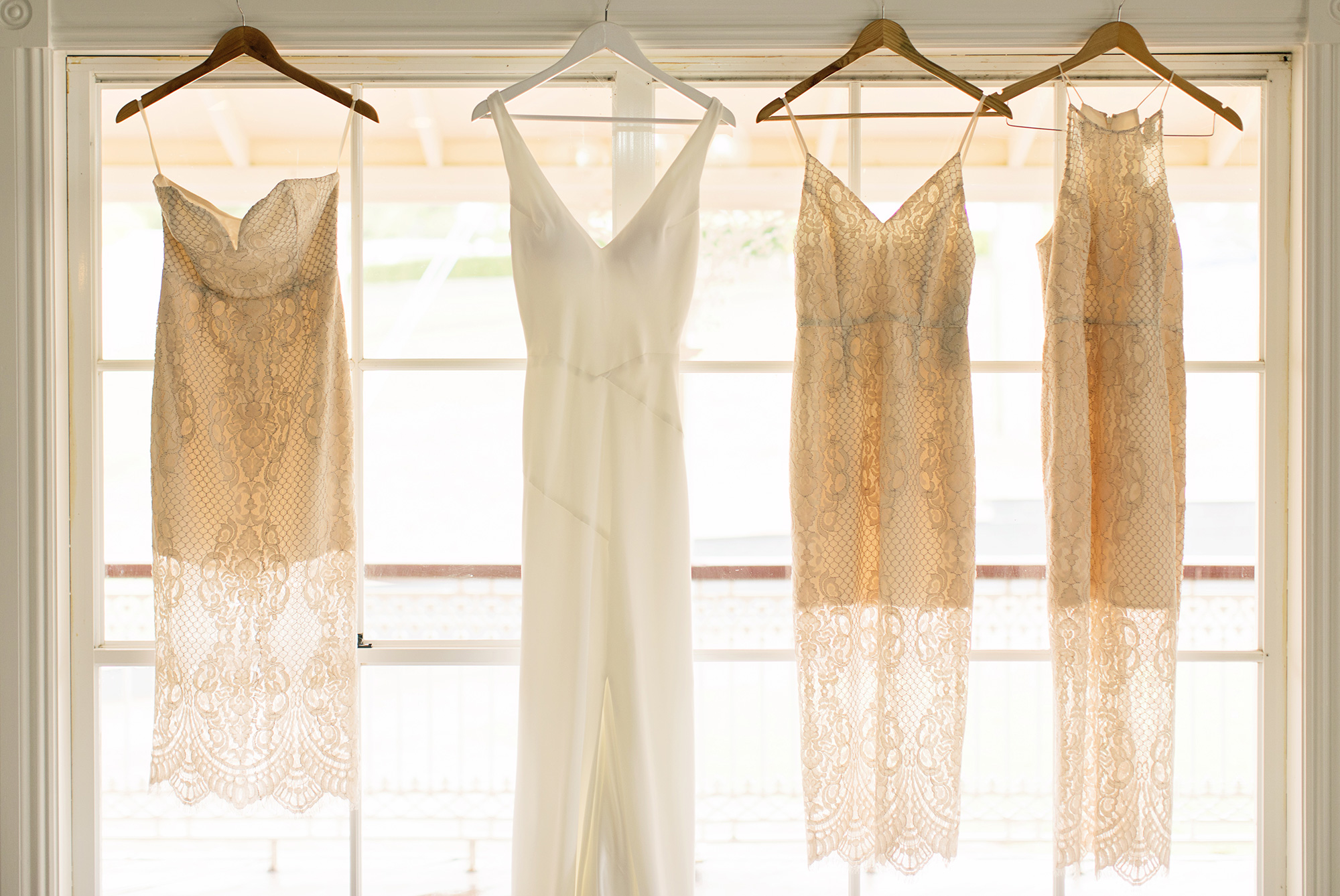 The bridemaids wore warmer tone lace gowns in different cuts.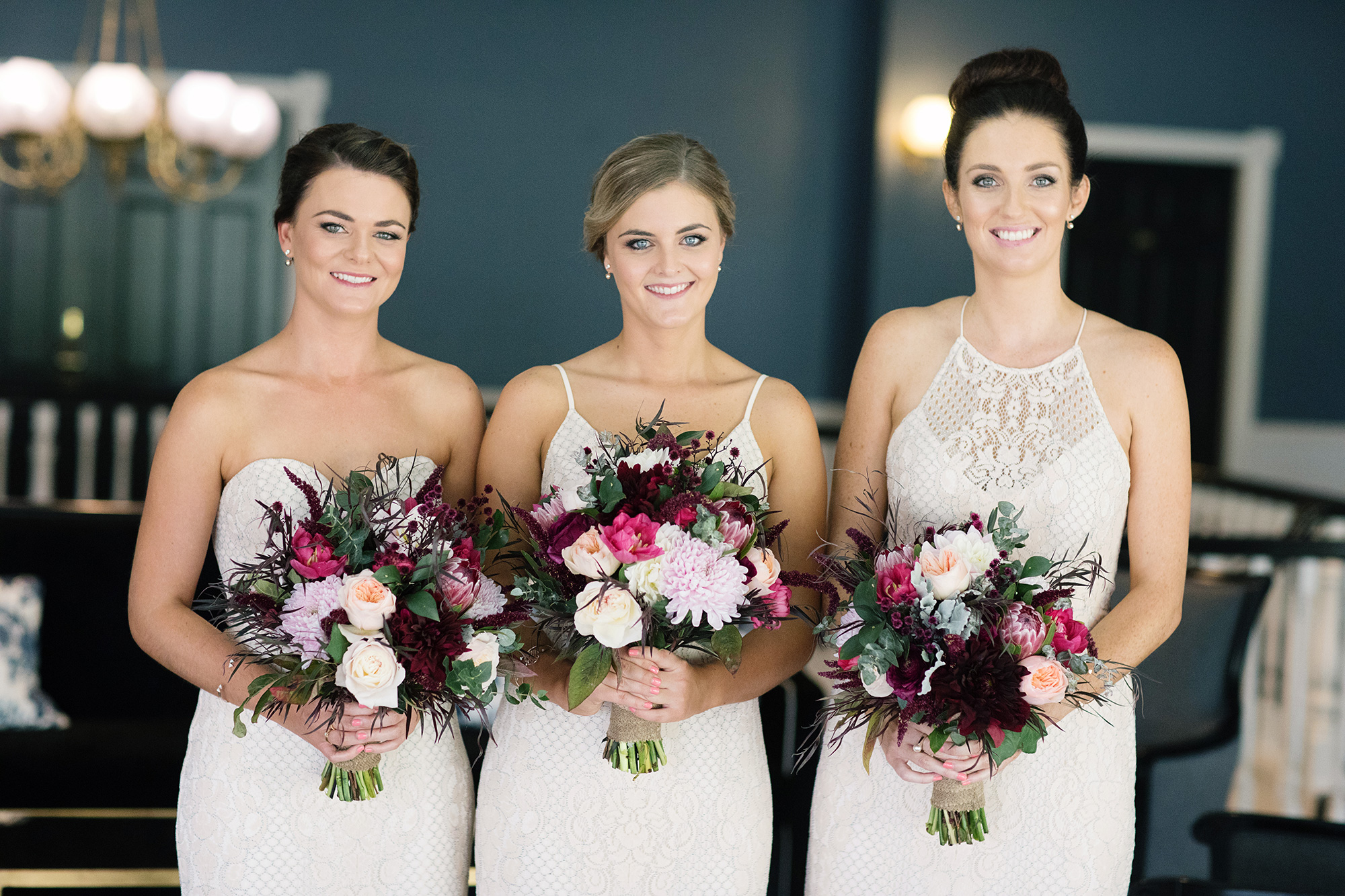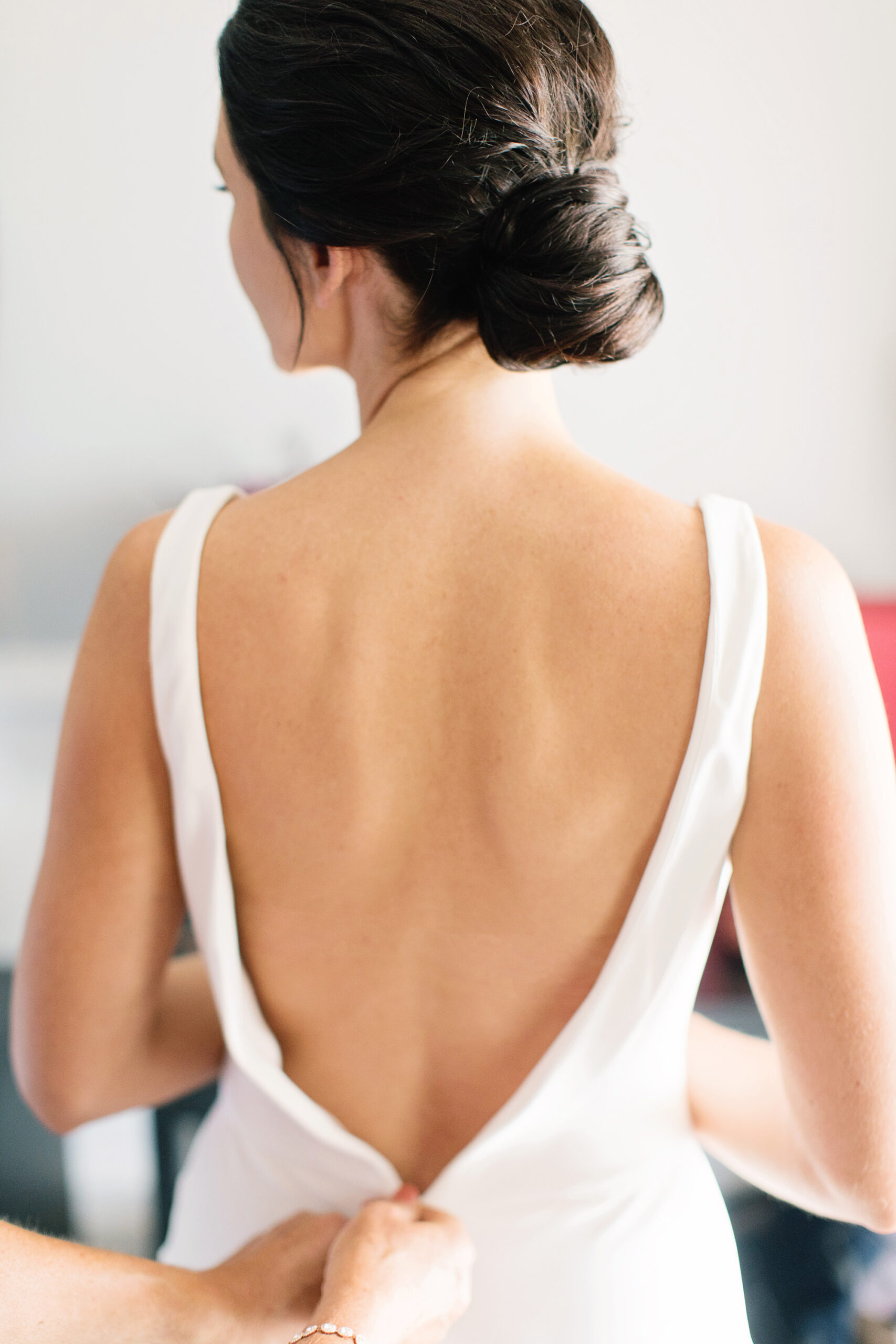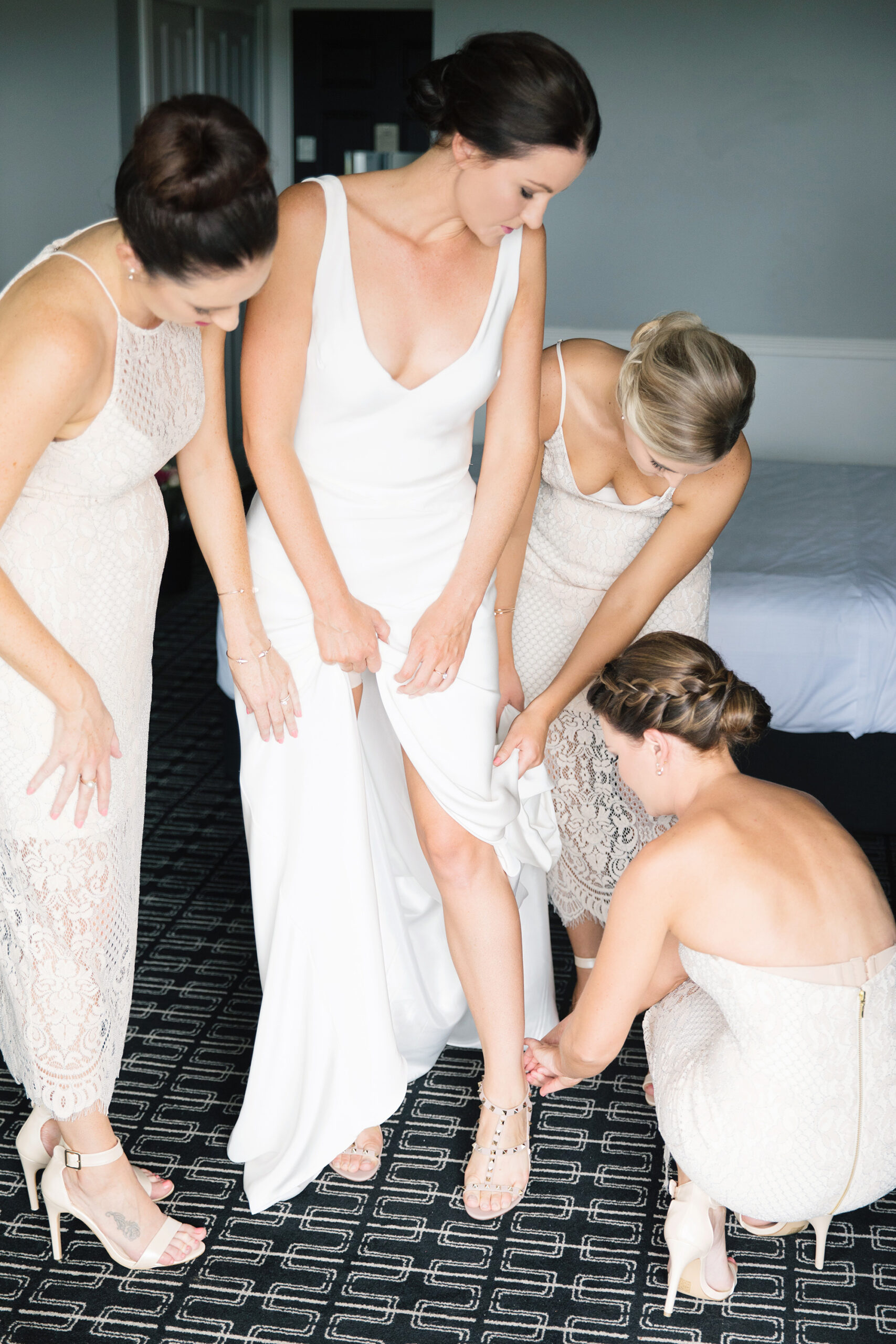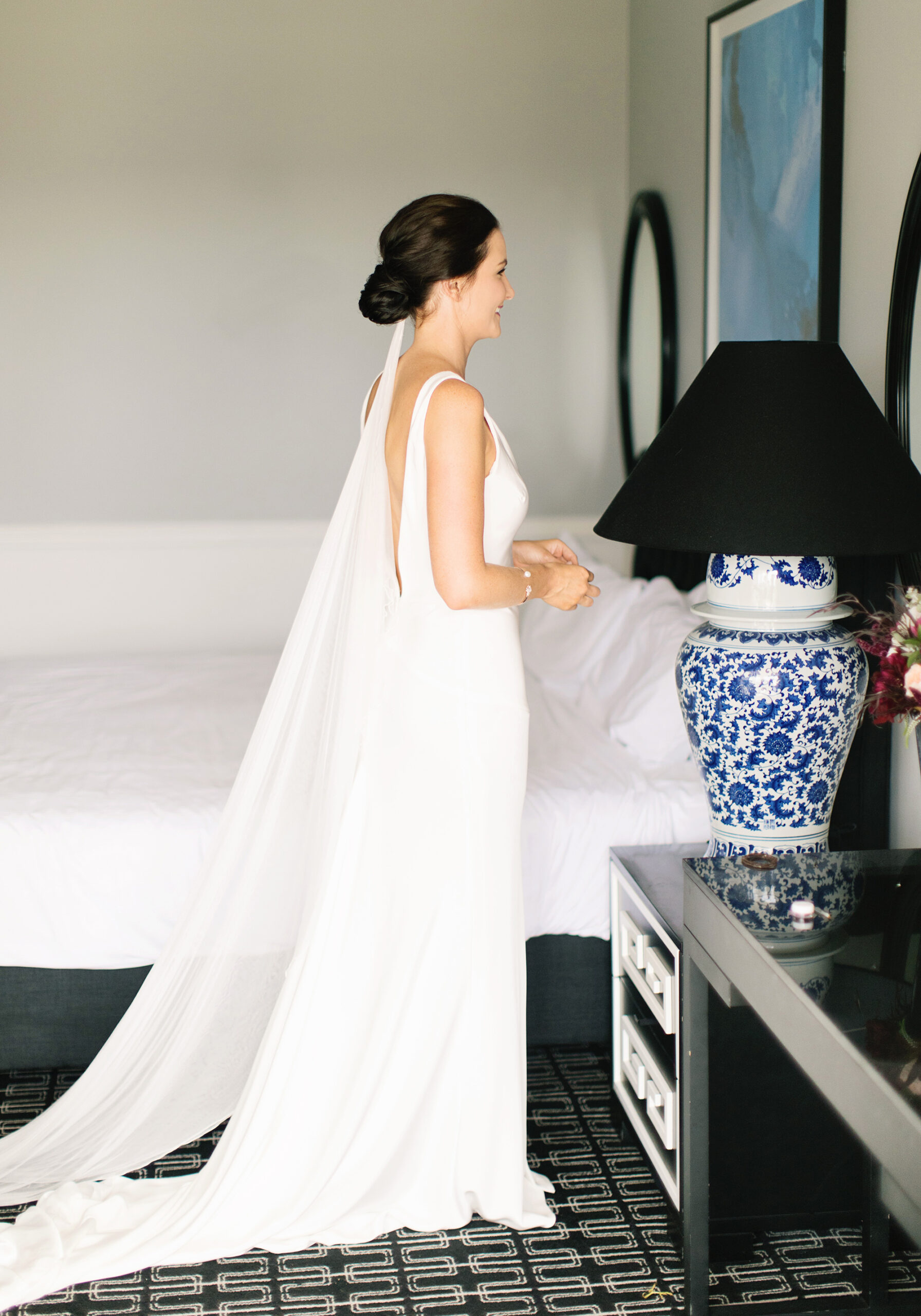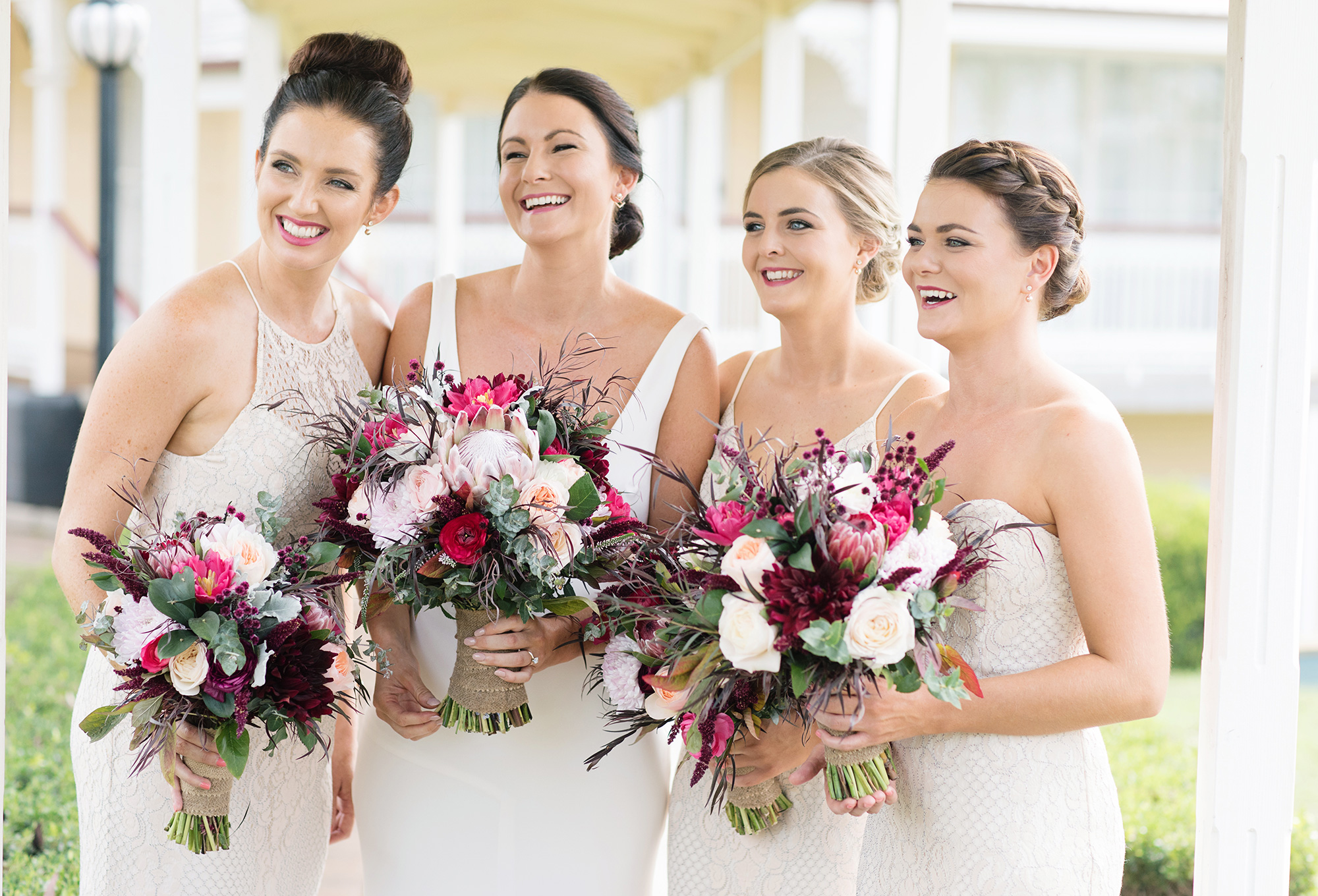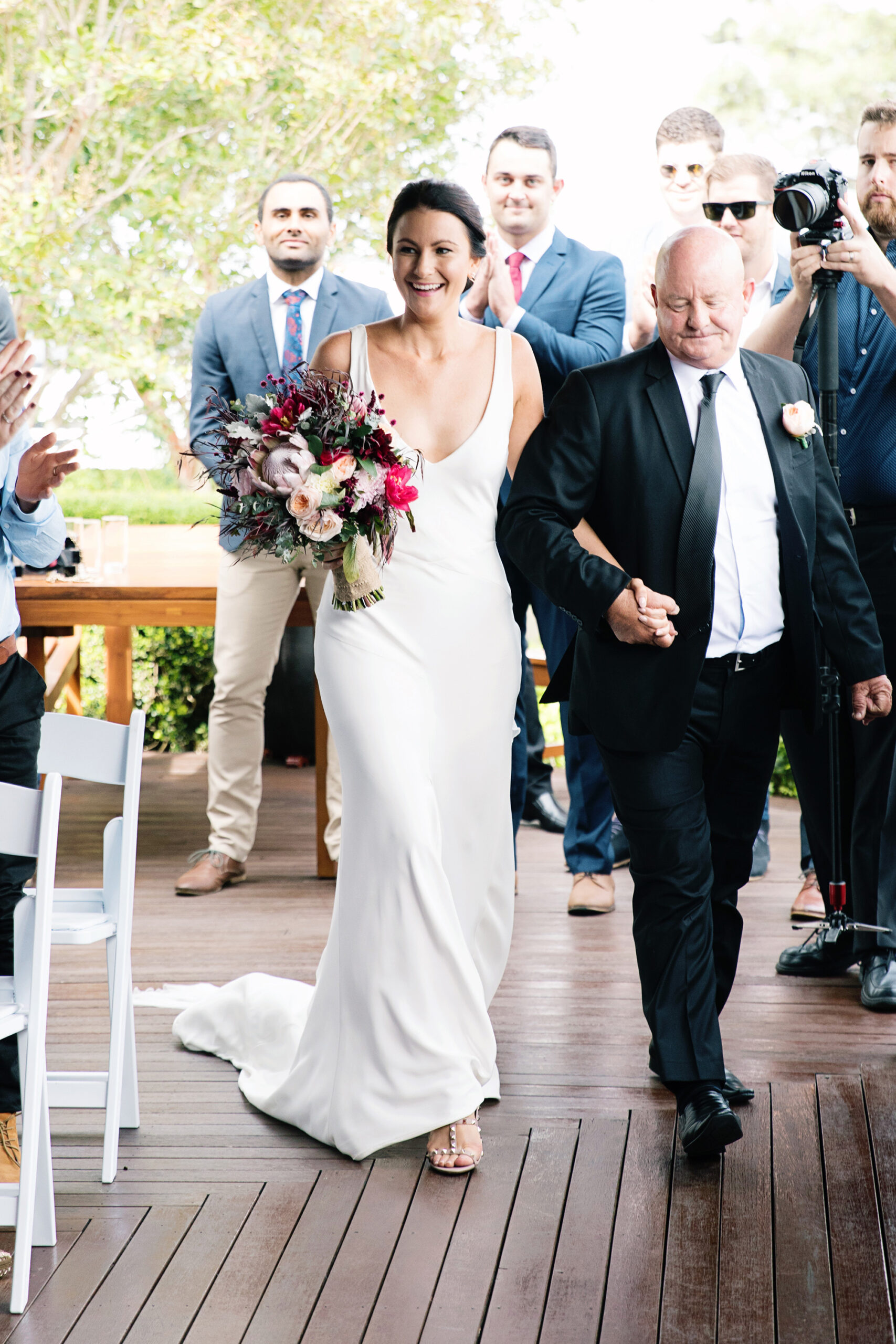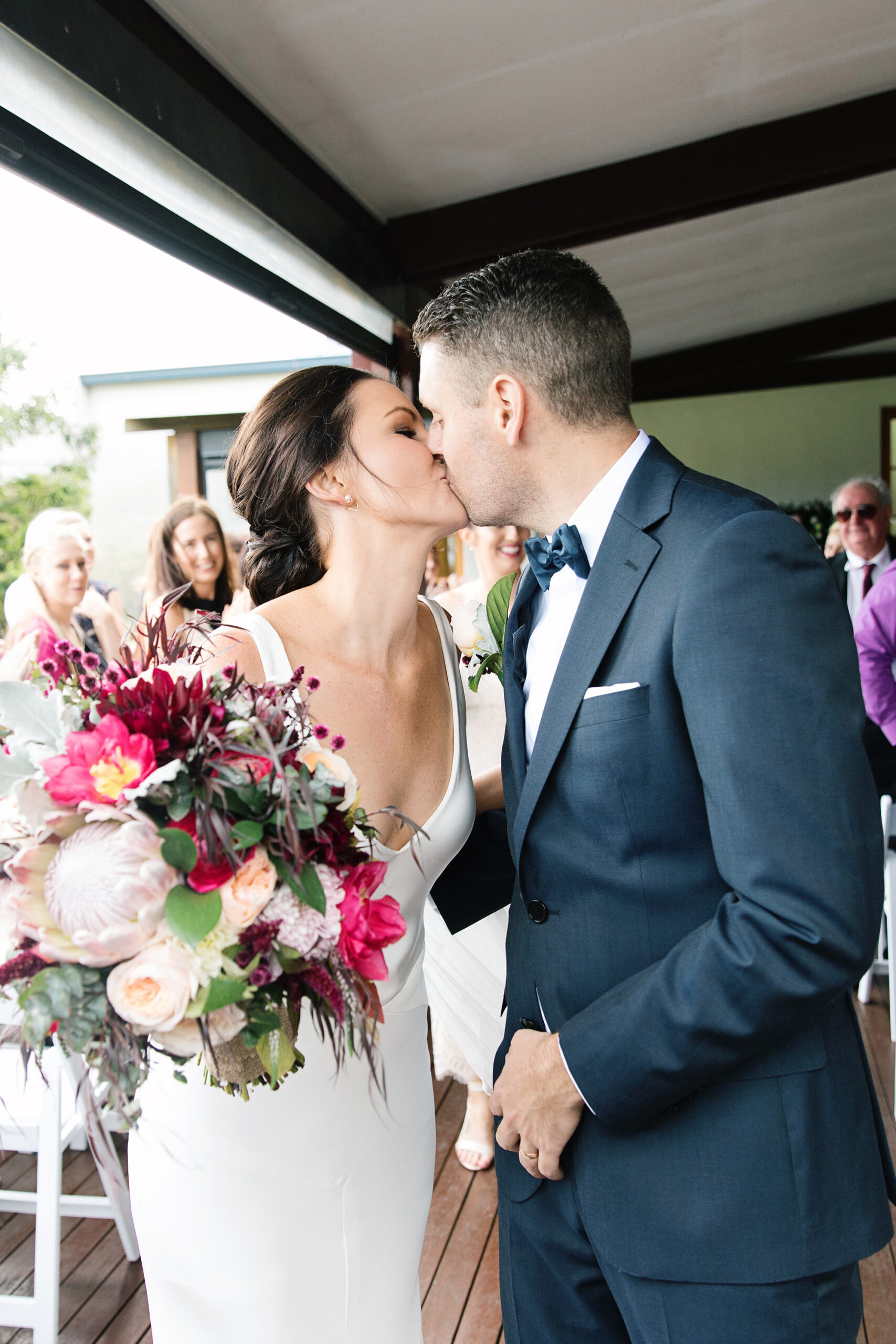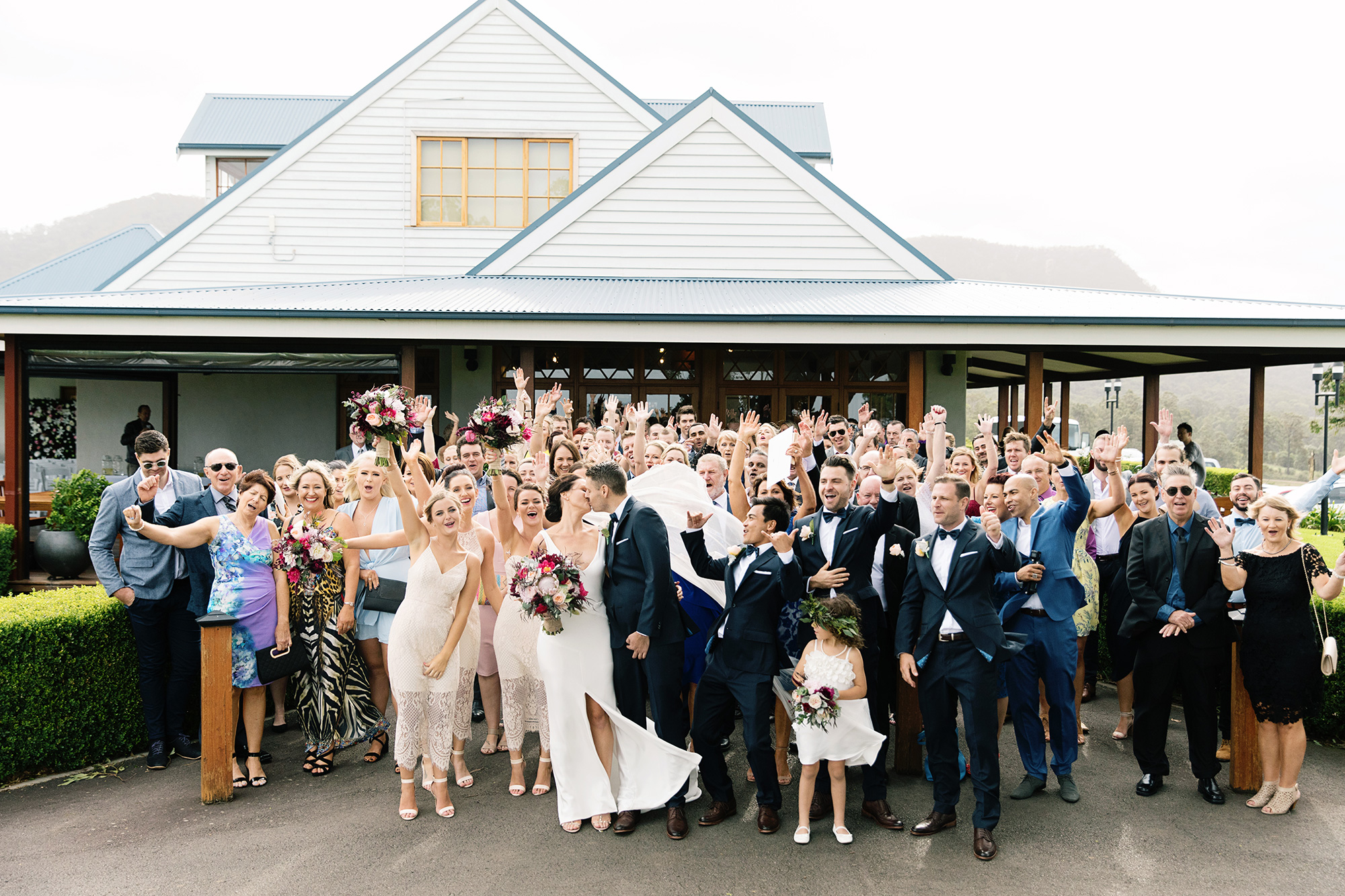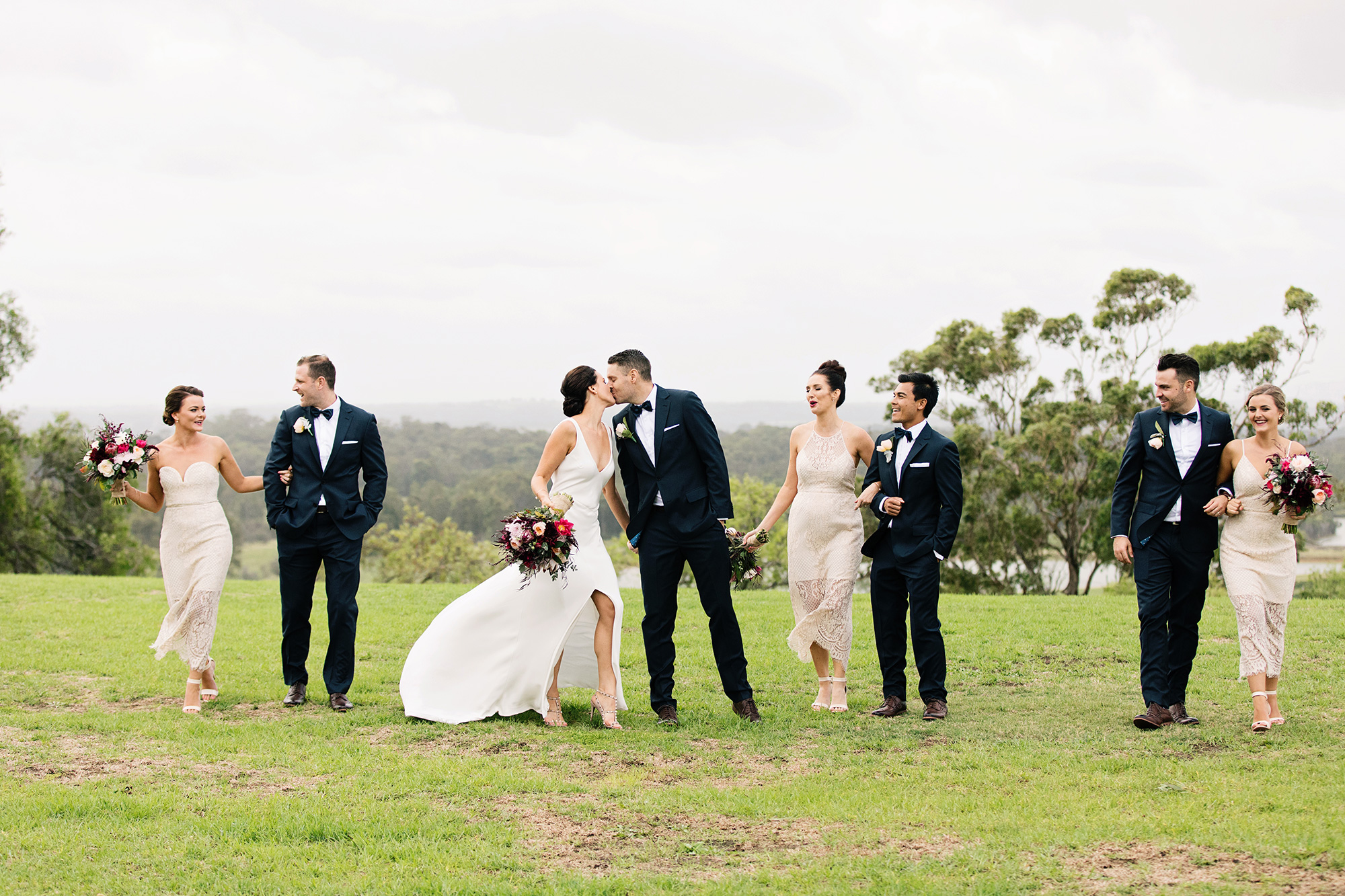 "Brett proposed during a casual picnic along the water close to our home. It's something Brett and I do often on the weekend so a proposal was what I least expected," remembers Jemma.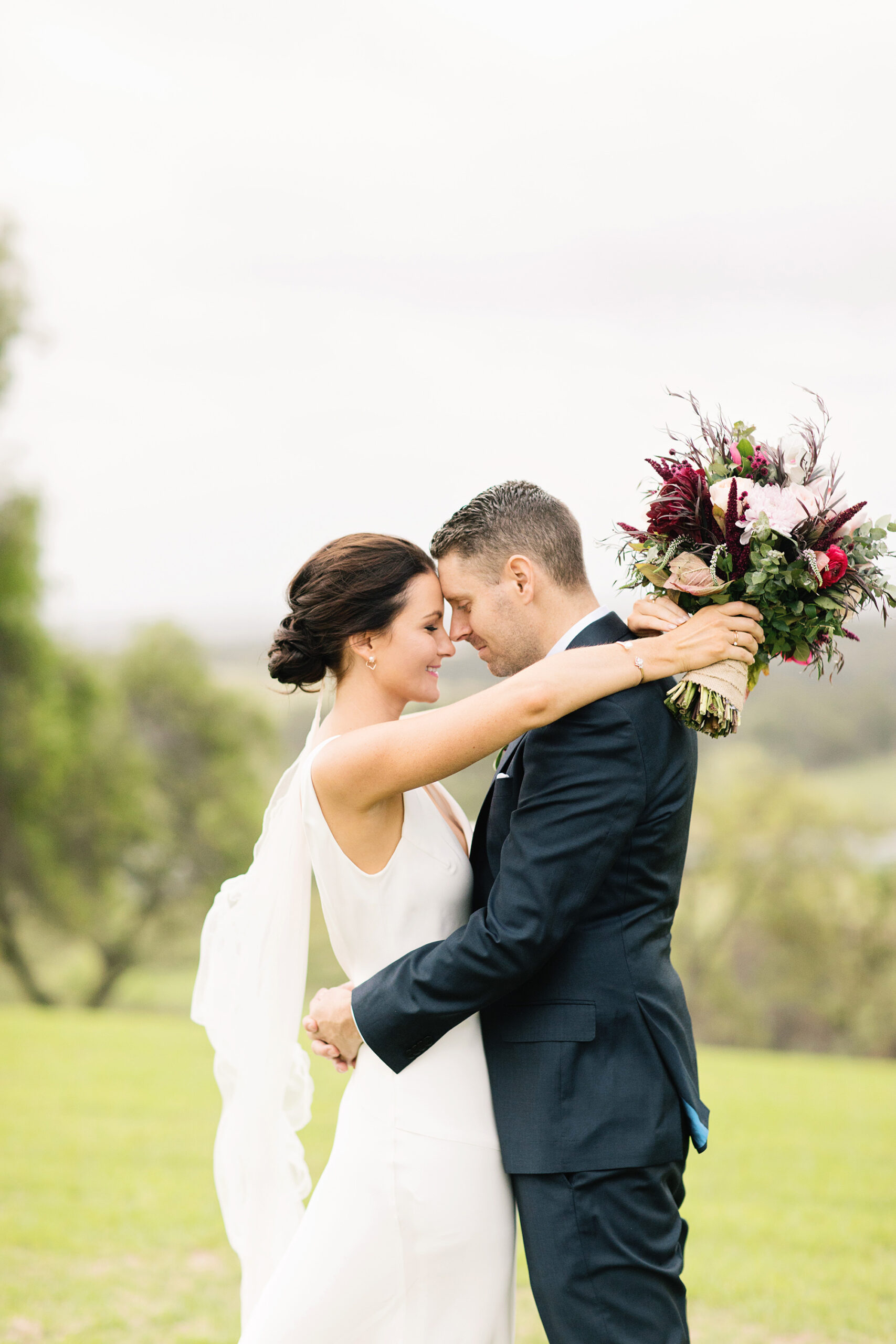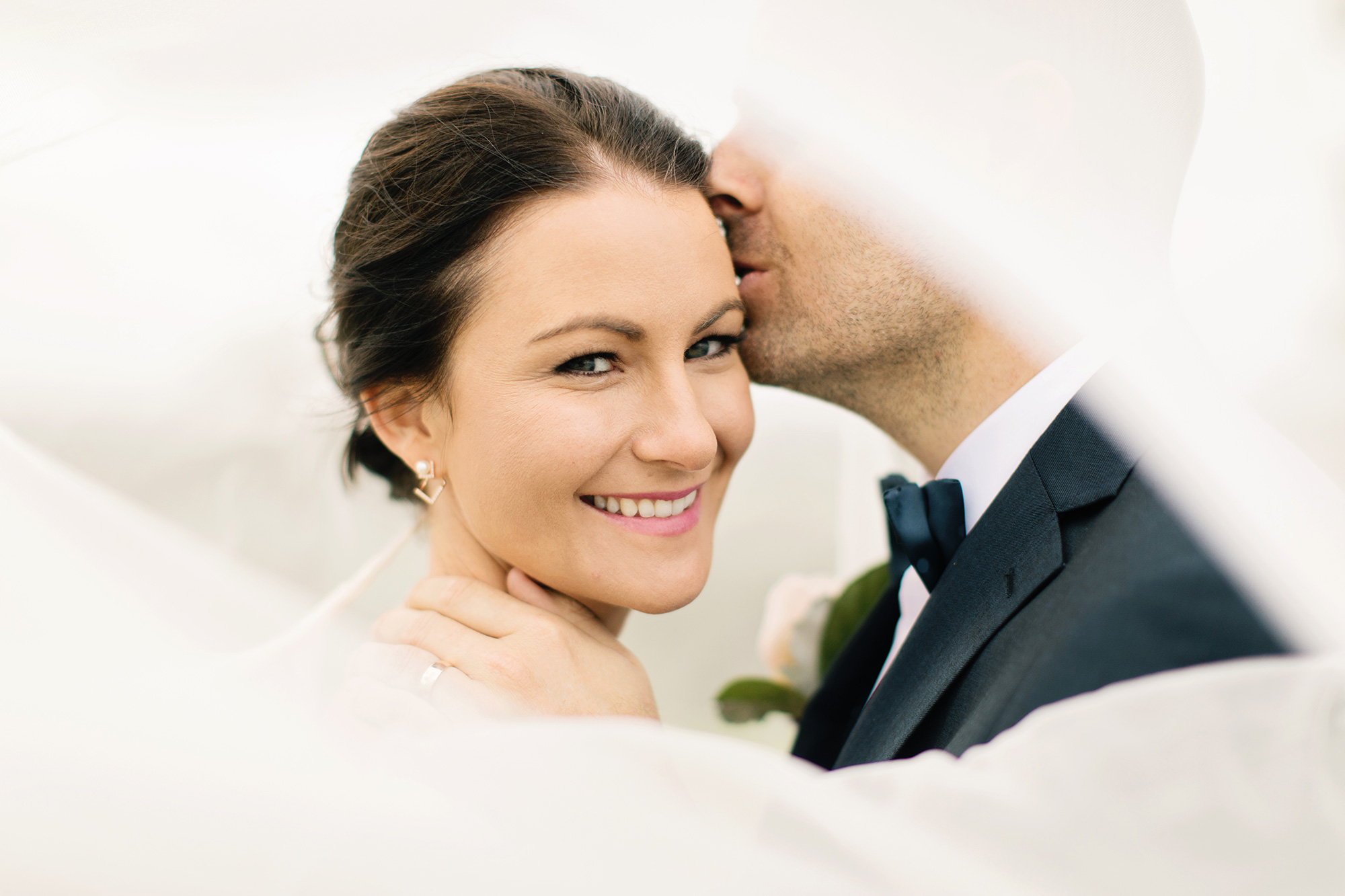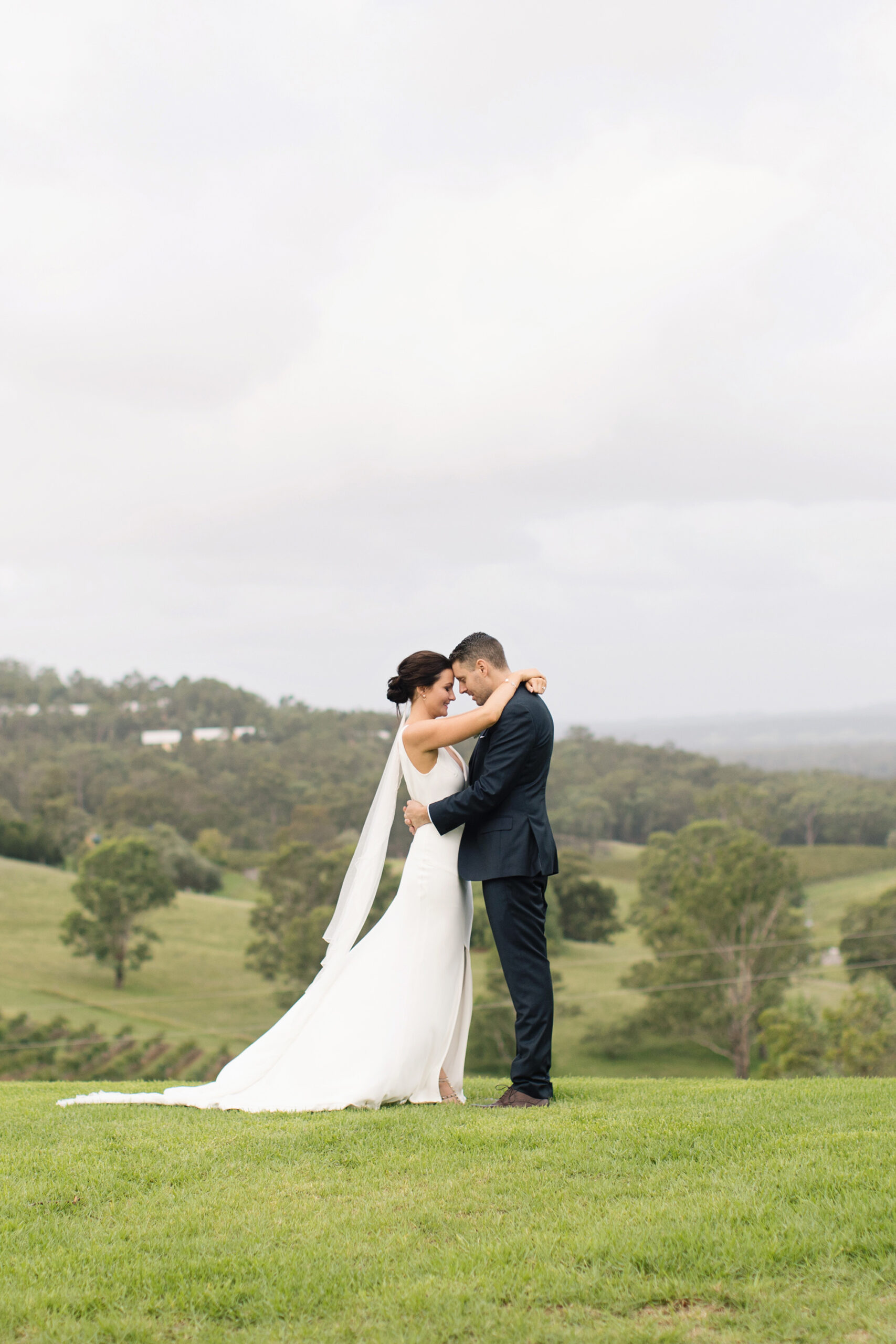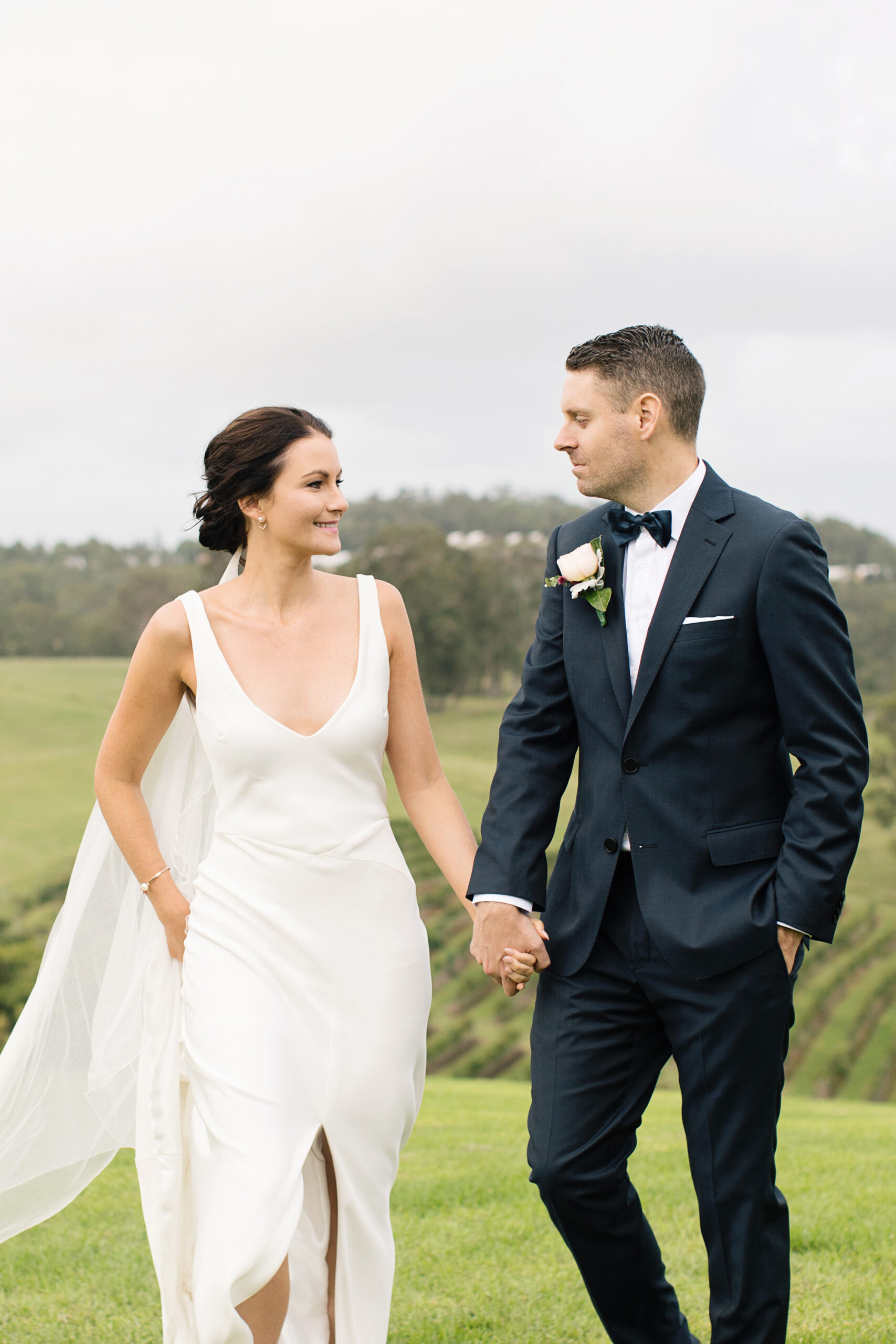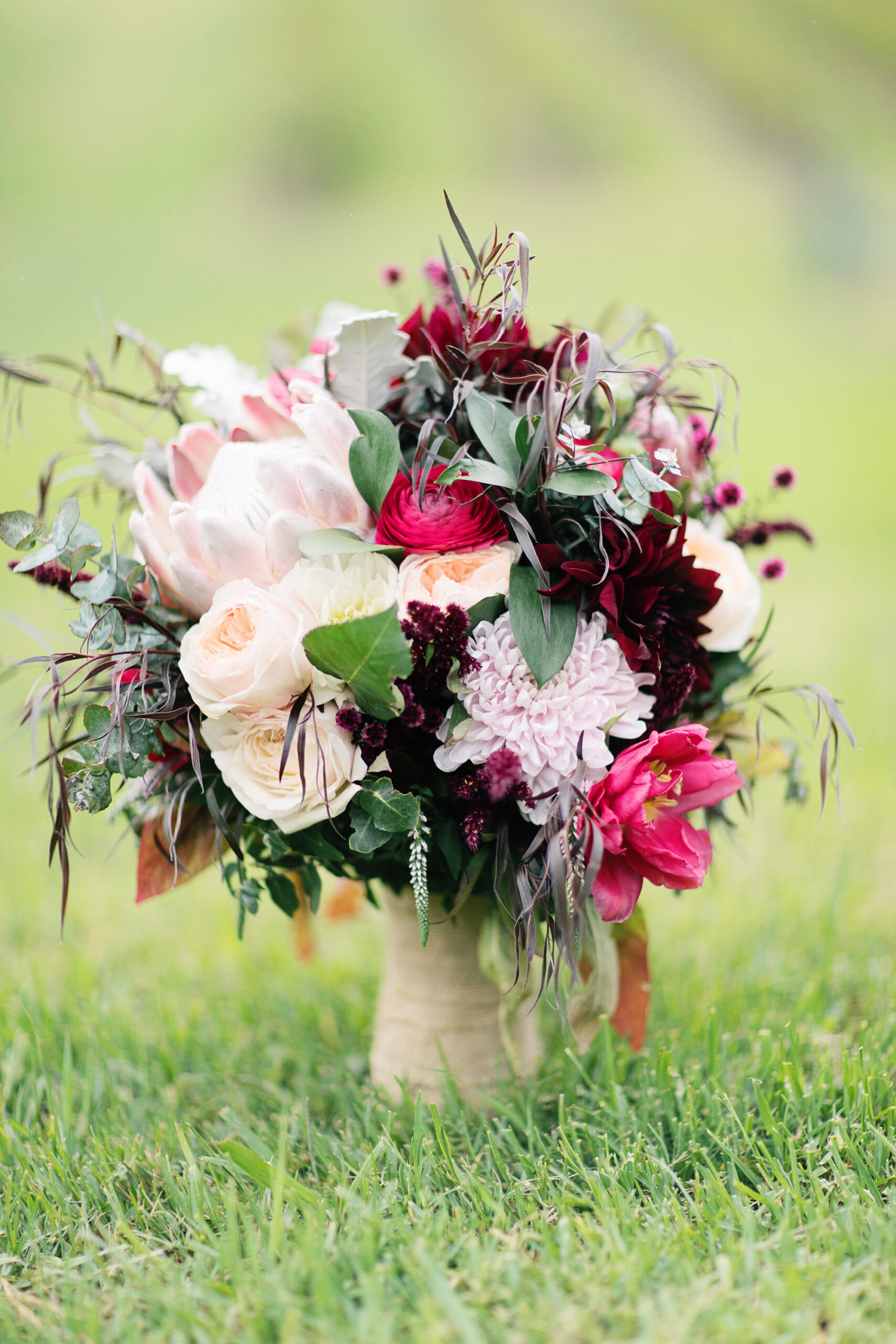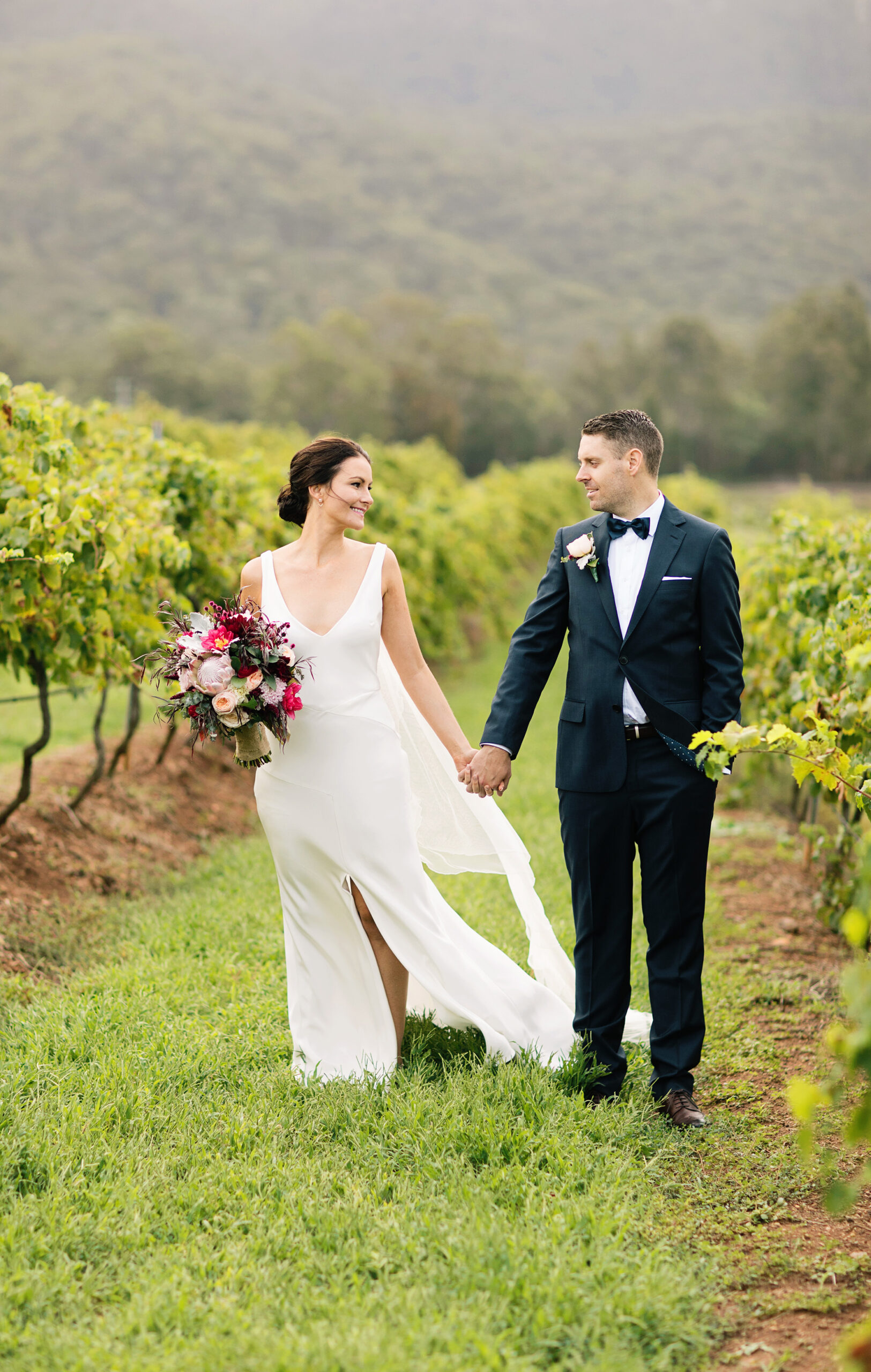 "Brett and I met at a local pub in 2009 not long after I had moved to Sydney for work," says the bride. "It was an instant connection that felt easy and we share the same values and sense of humour."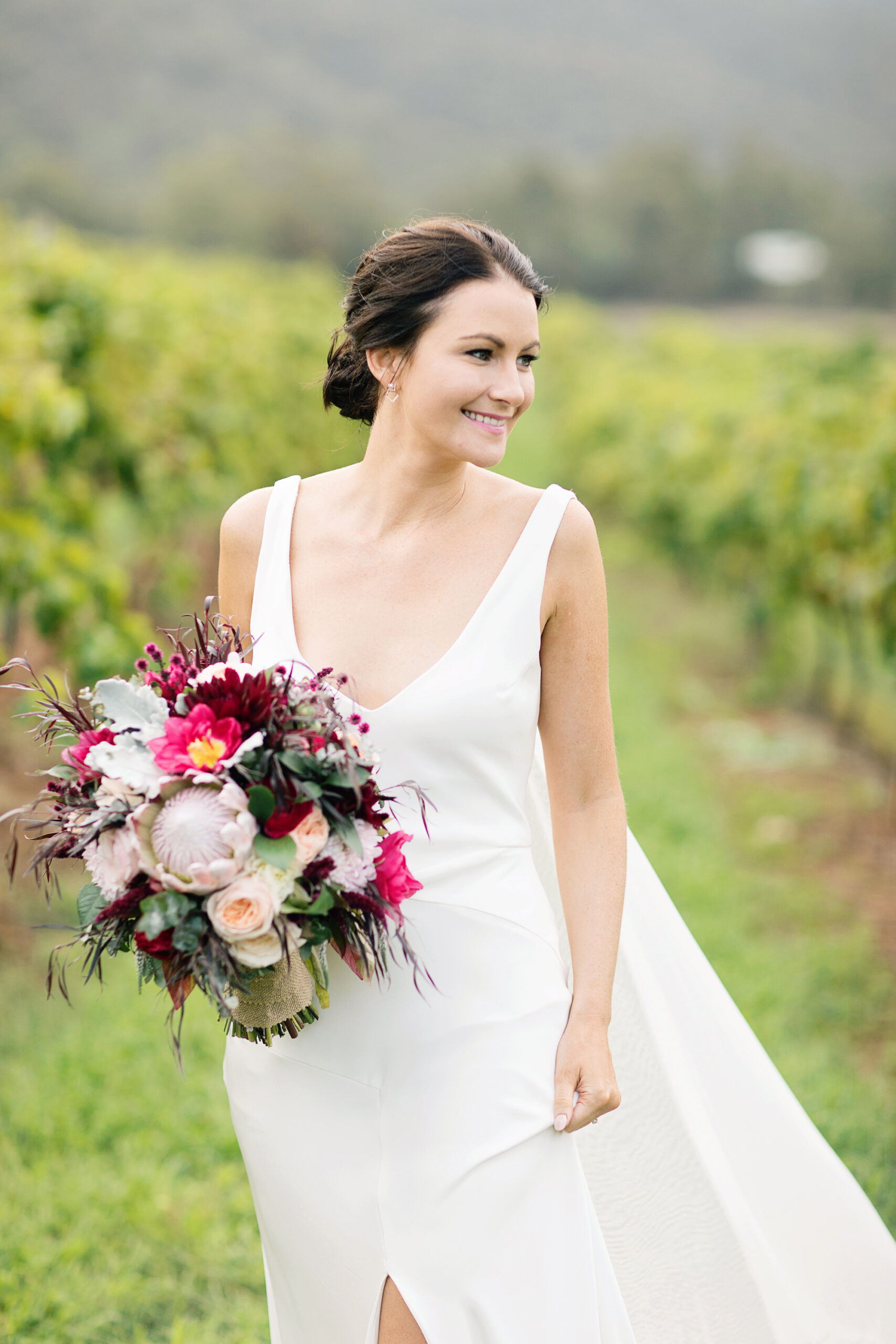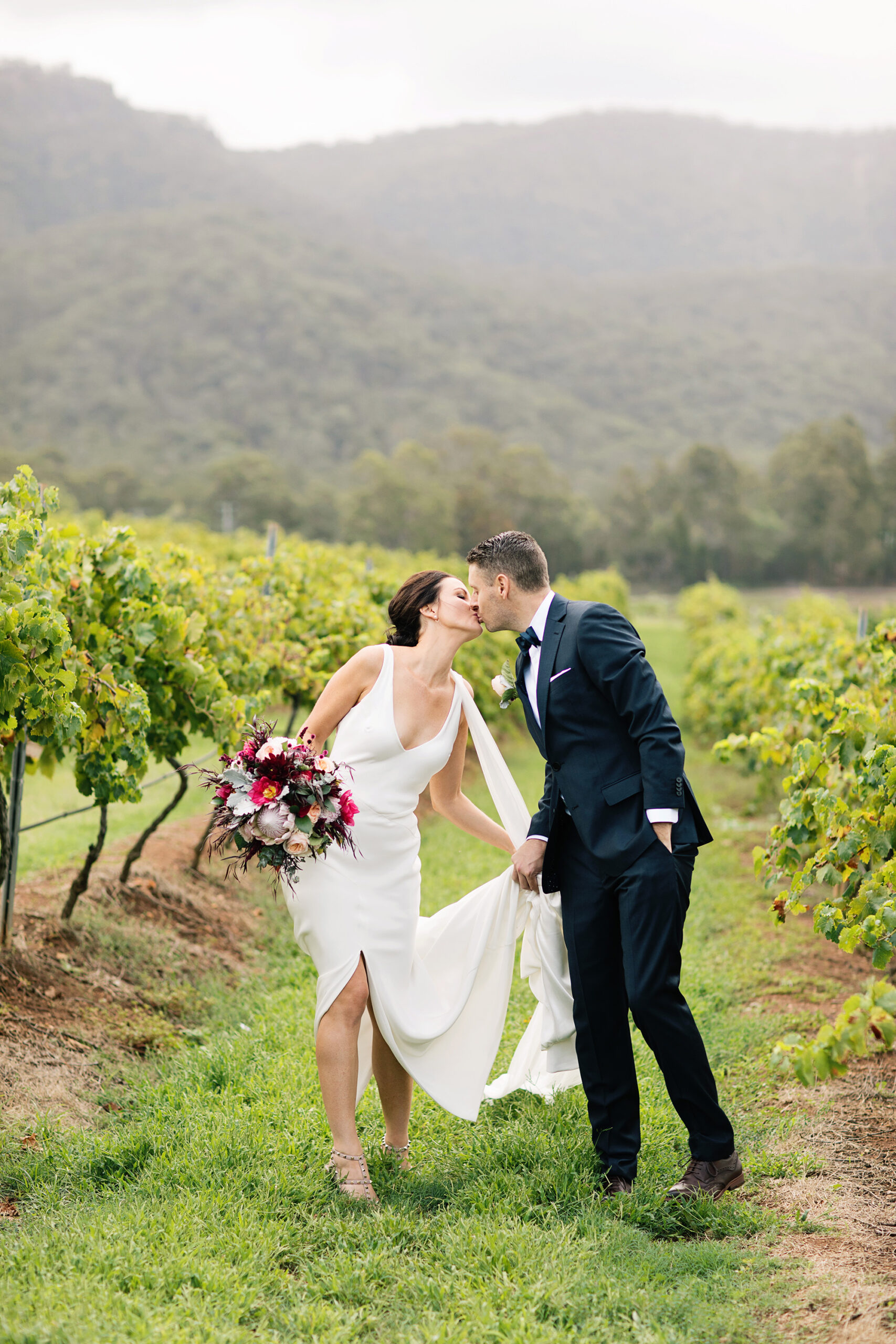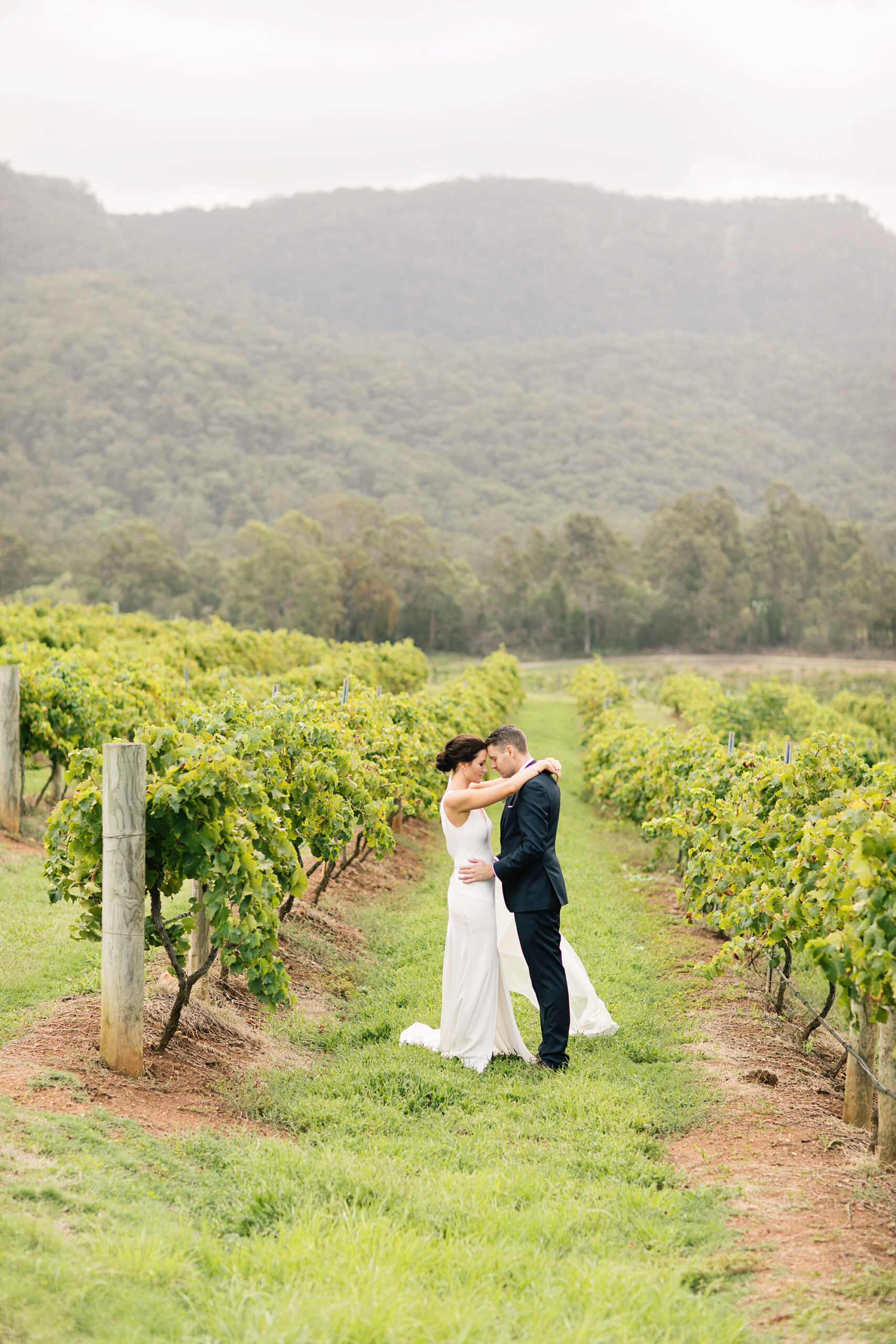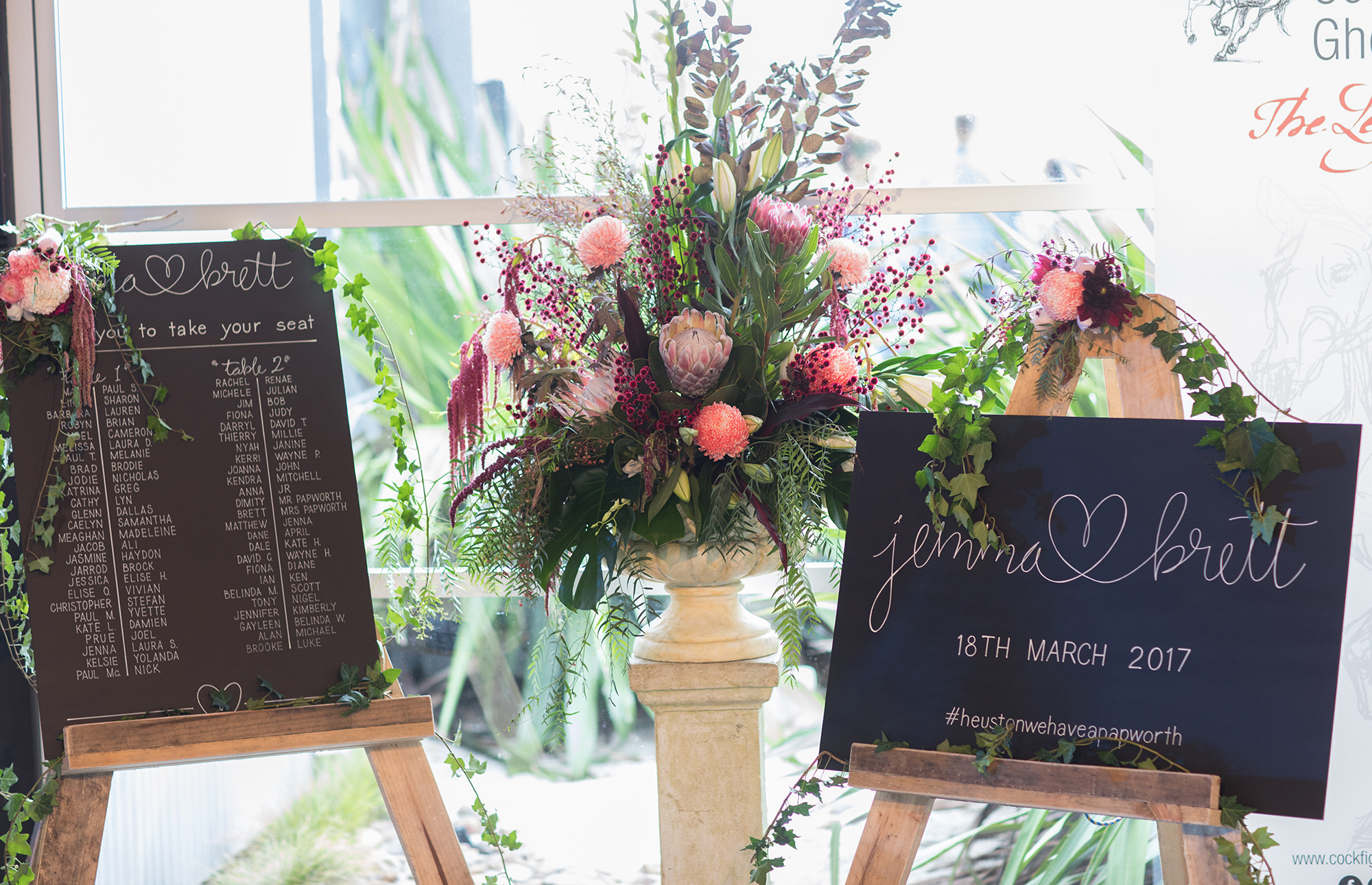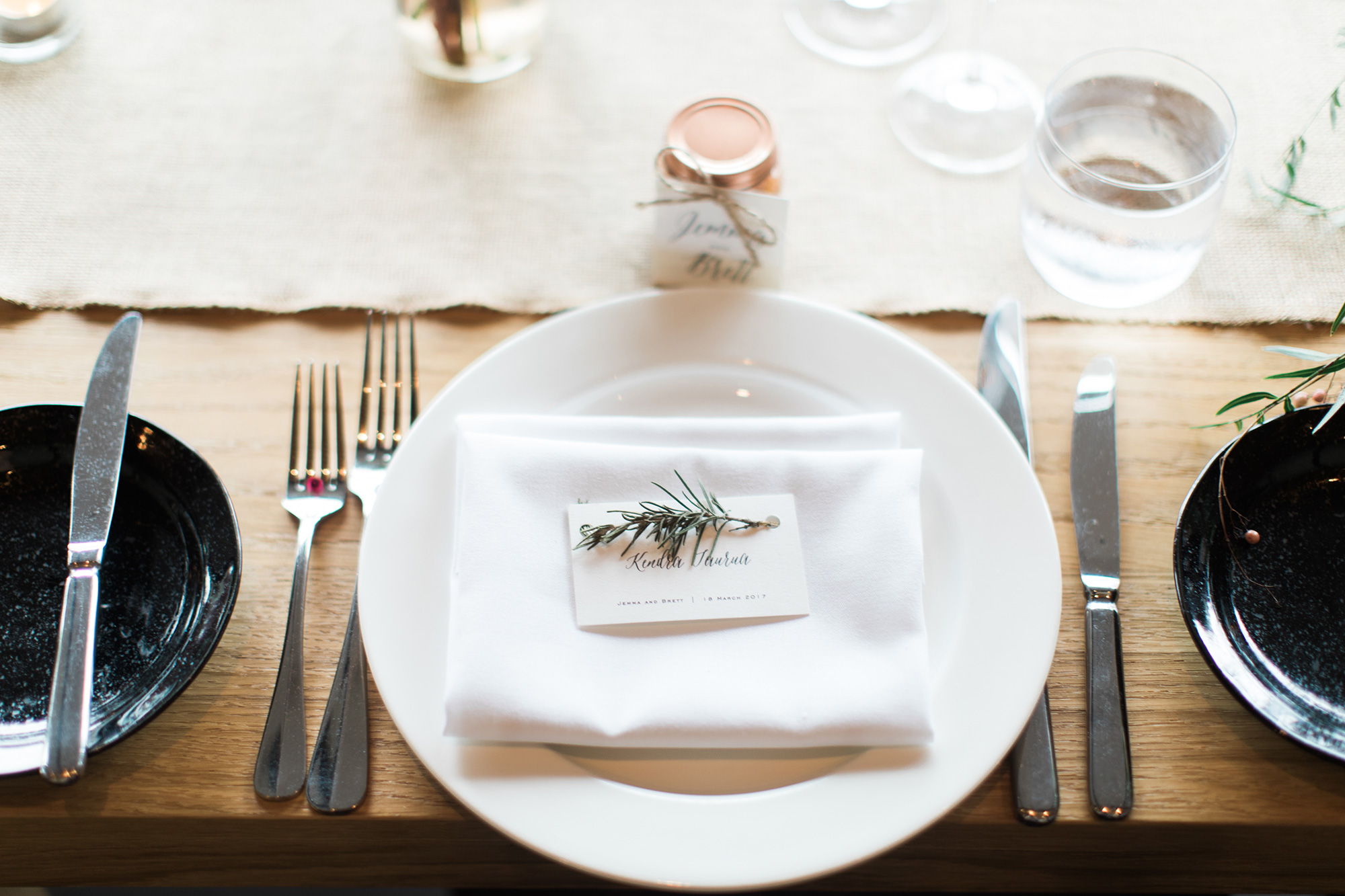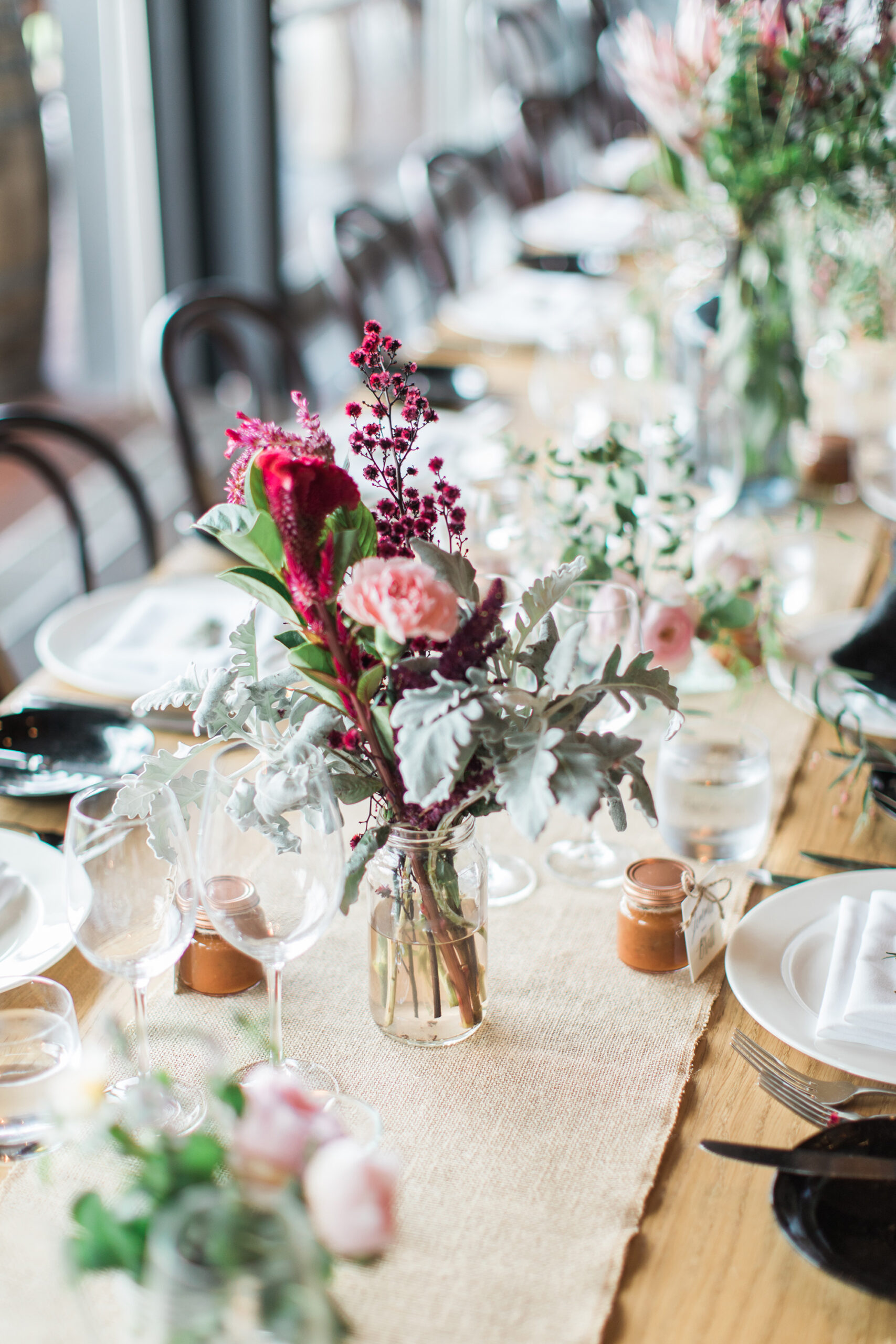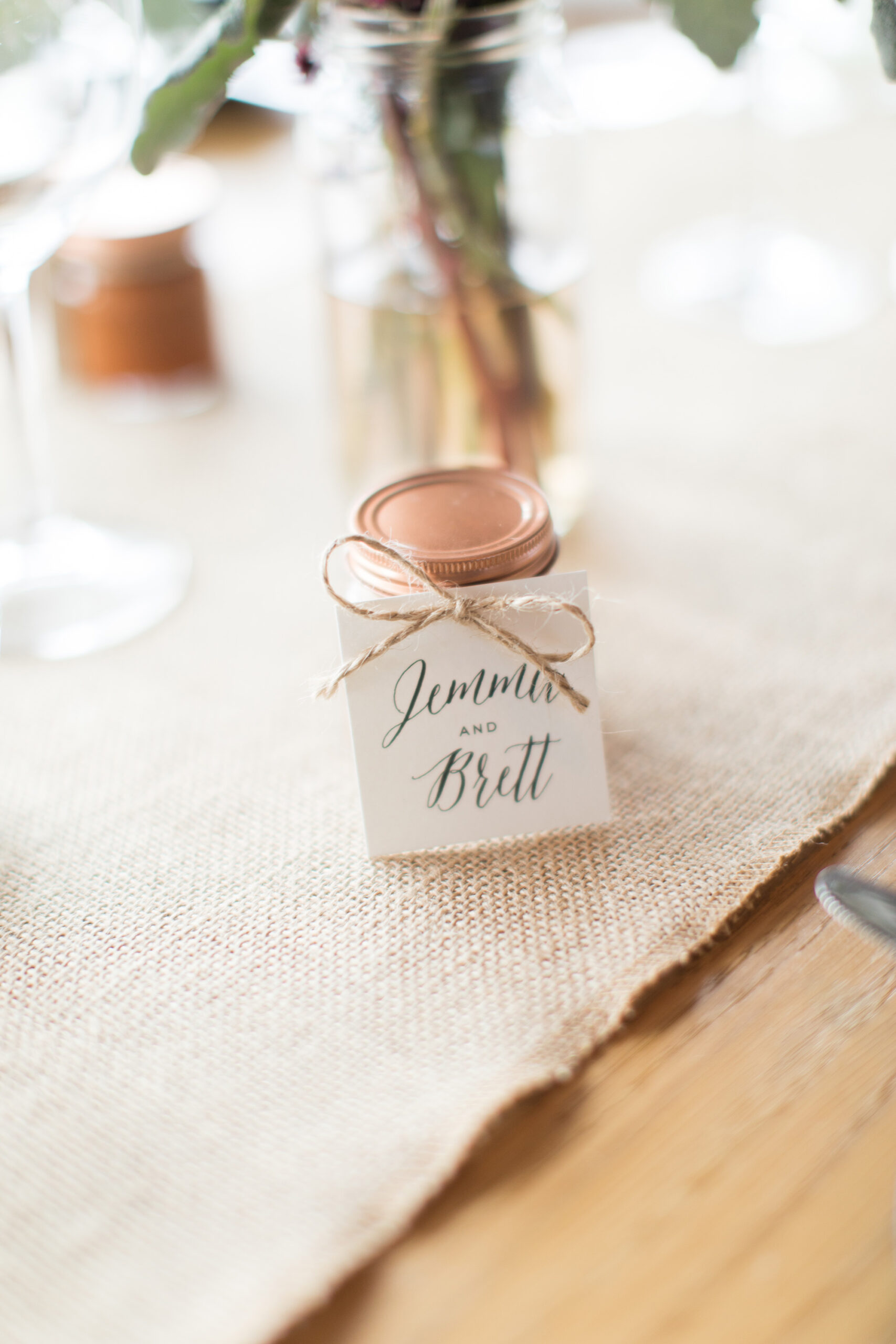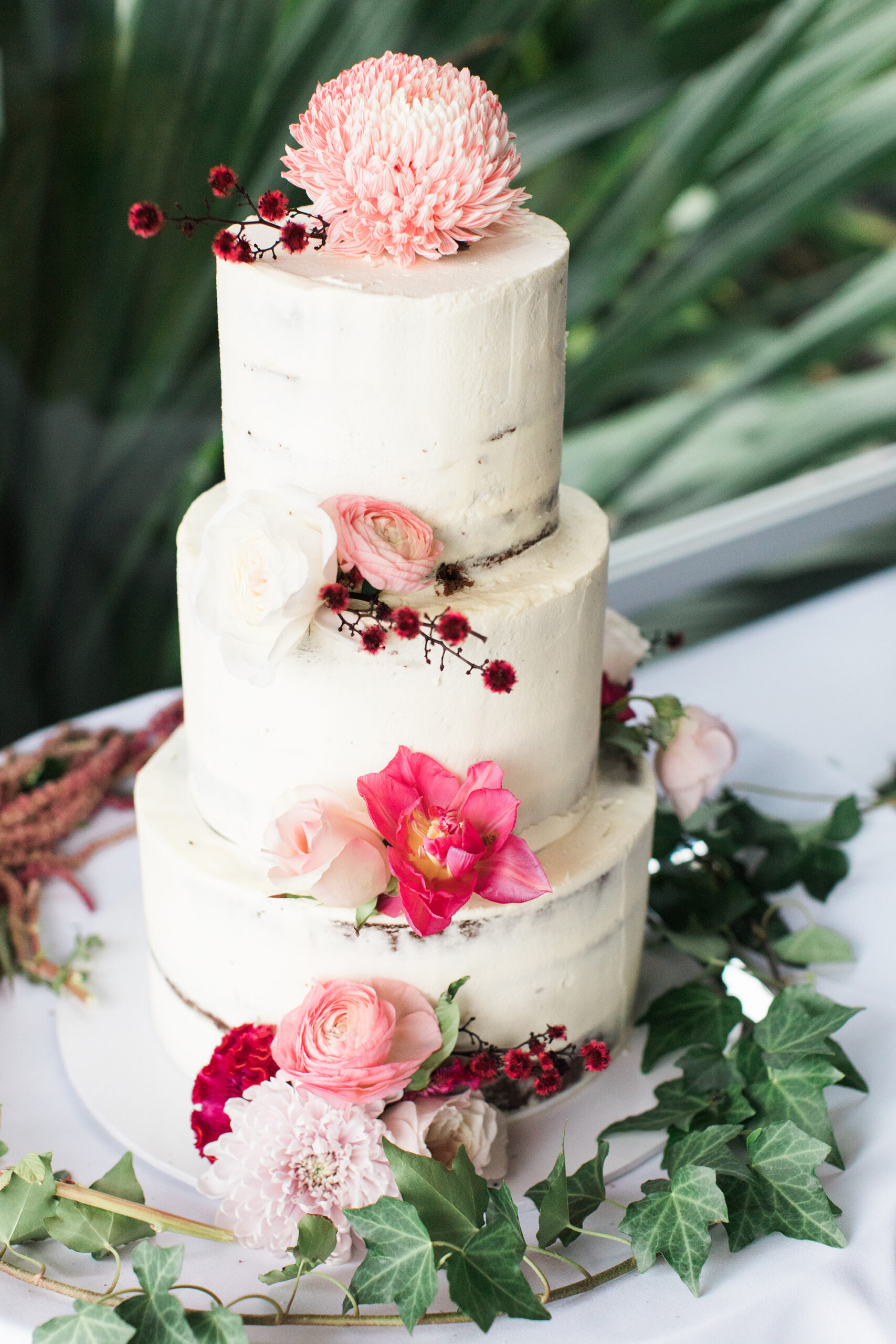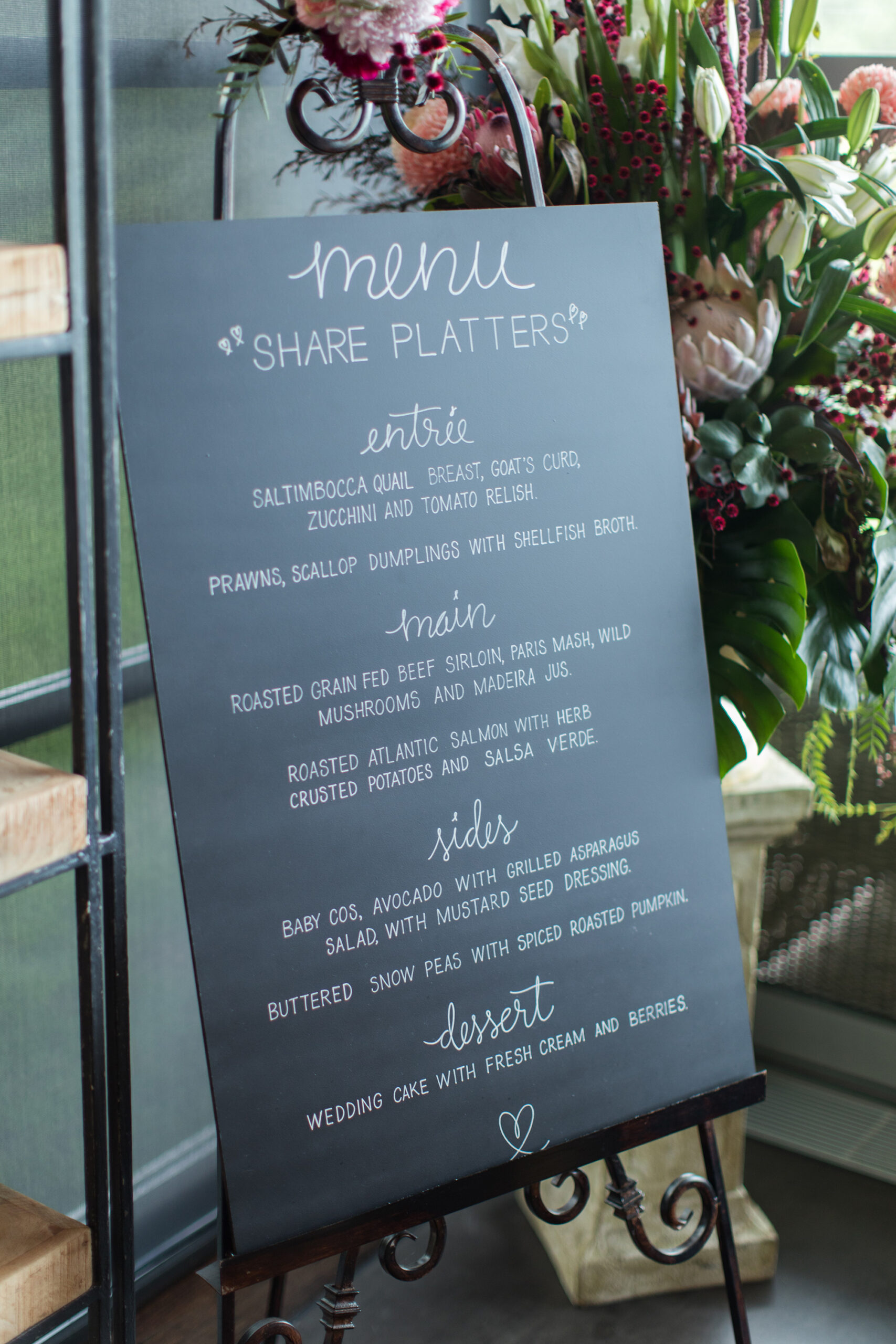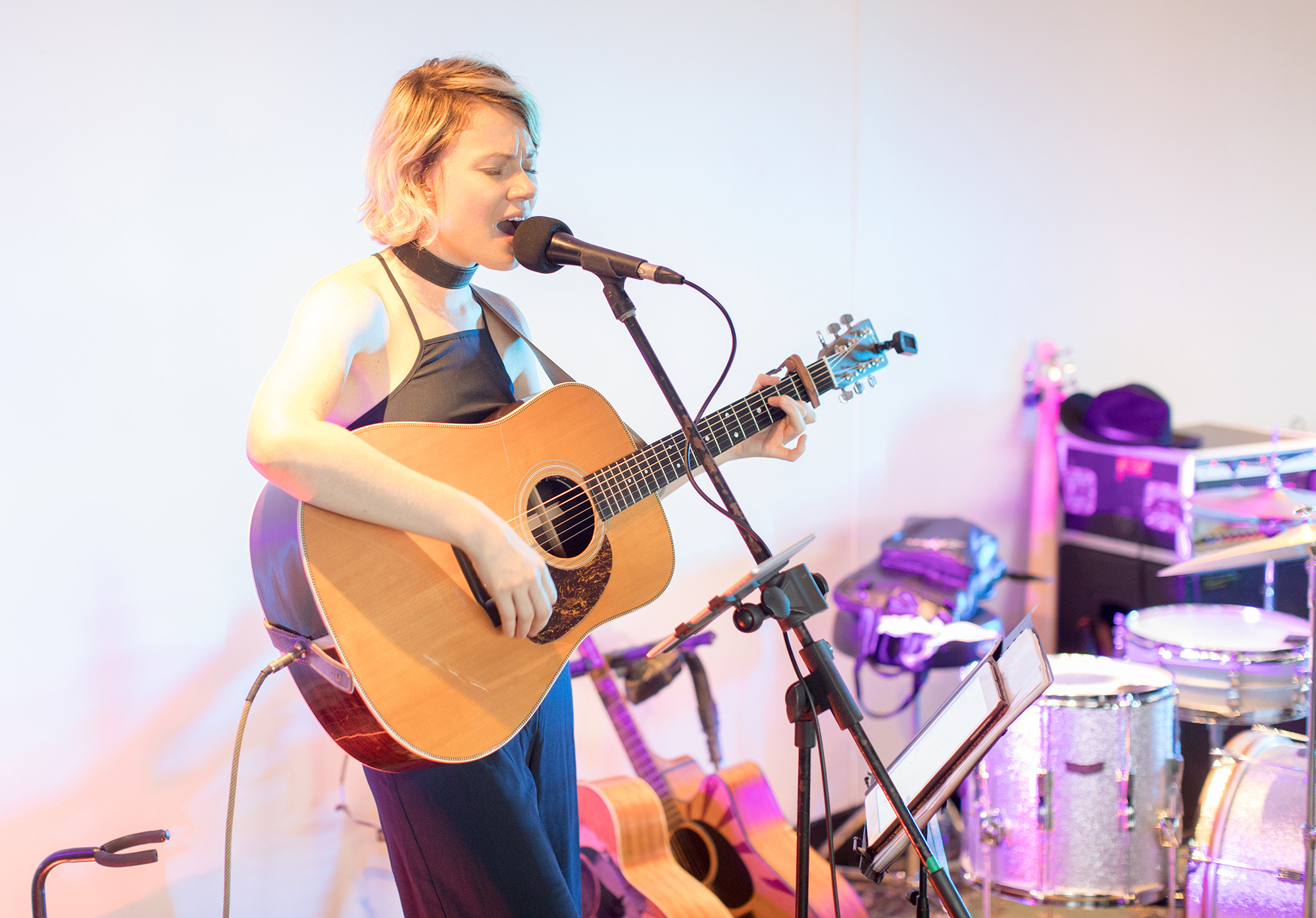 The couple's friend was among the performers on the night.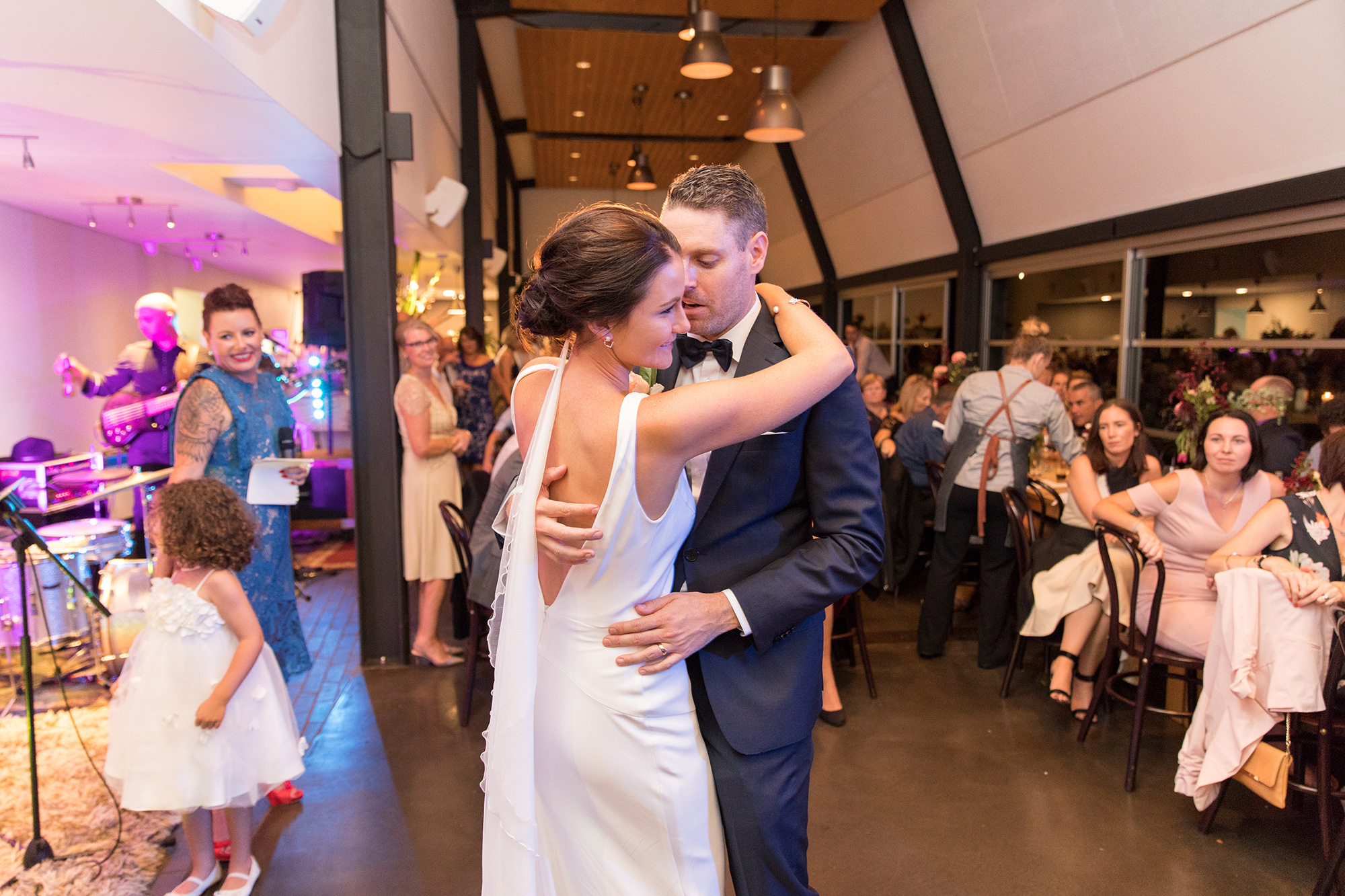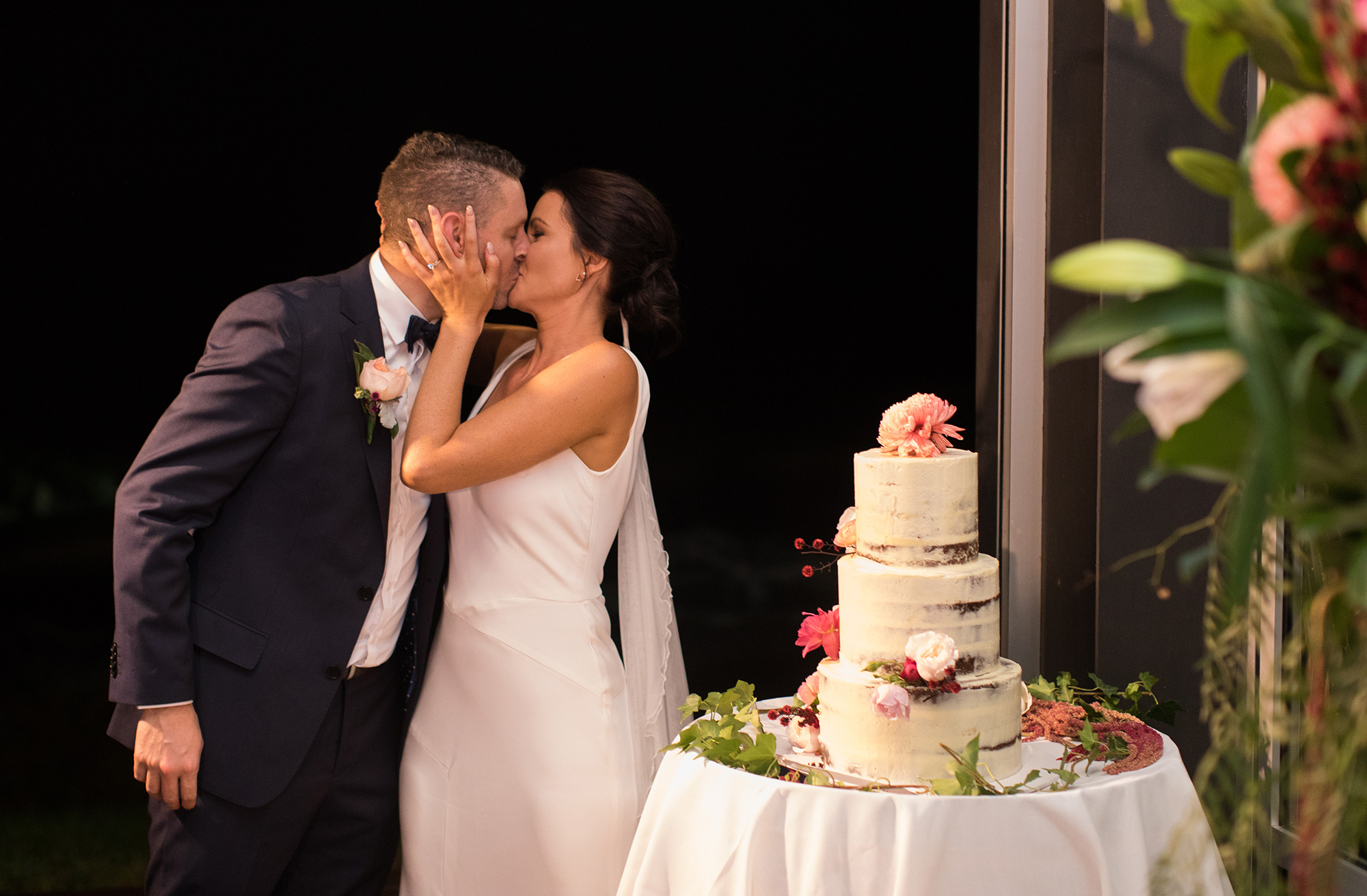 Video by We Love Wedding Films.