High-school sweethearts Jane and Miles began their relationship in Year 10, sharing their first kiss at the Year 10 social after-party. Years later, at his 21st birthday party surrounded by the pair's family and friends, Miles popped the question.
Almost two years, one apprenticeship, one degree and one house purchase later, Jane and Miles wed at their rustic farm wedding held on October 27, 2018 at The Log Cabin Ranch in Victoria's Dandenong Ranges.
To make their dream wedding a reality, the 23-year-old couple rolled up their sleeves and got DIY-ing.
"Our wedding was crafted from top to bottom with 100 metres of hand-made bunting by myself, 100 bottles of home-brewed beers by Miles, and an op-shop of blankets, pillows, glasses and plates," says the bride. "We got married amongst the trees in the most perfect, rustic, eclectic, vintage DIY-ed surrounds."
The day even included a very special appearance from a donkey!
Photos courtesy of Marcel Van der Horst Photography.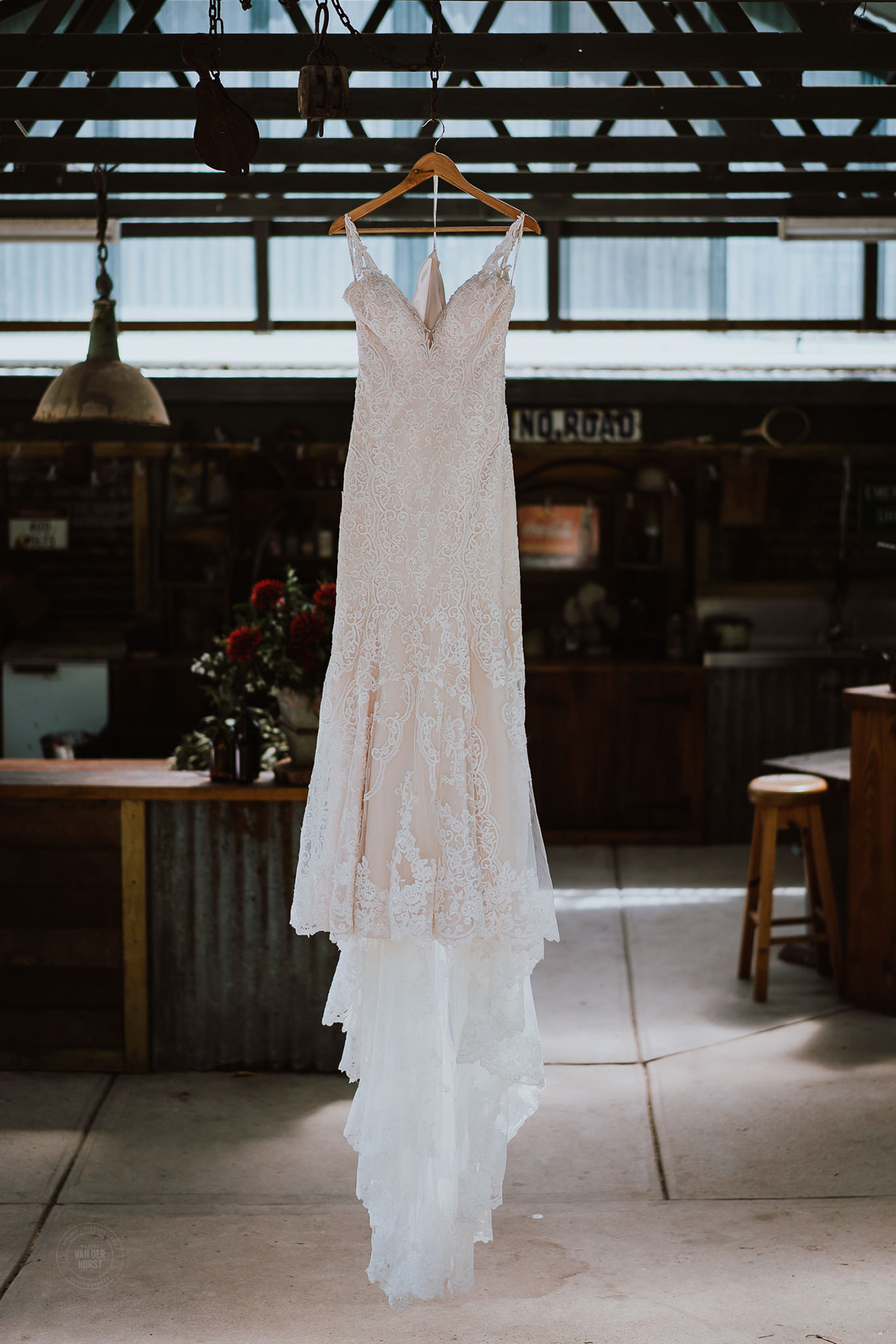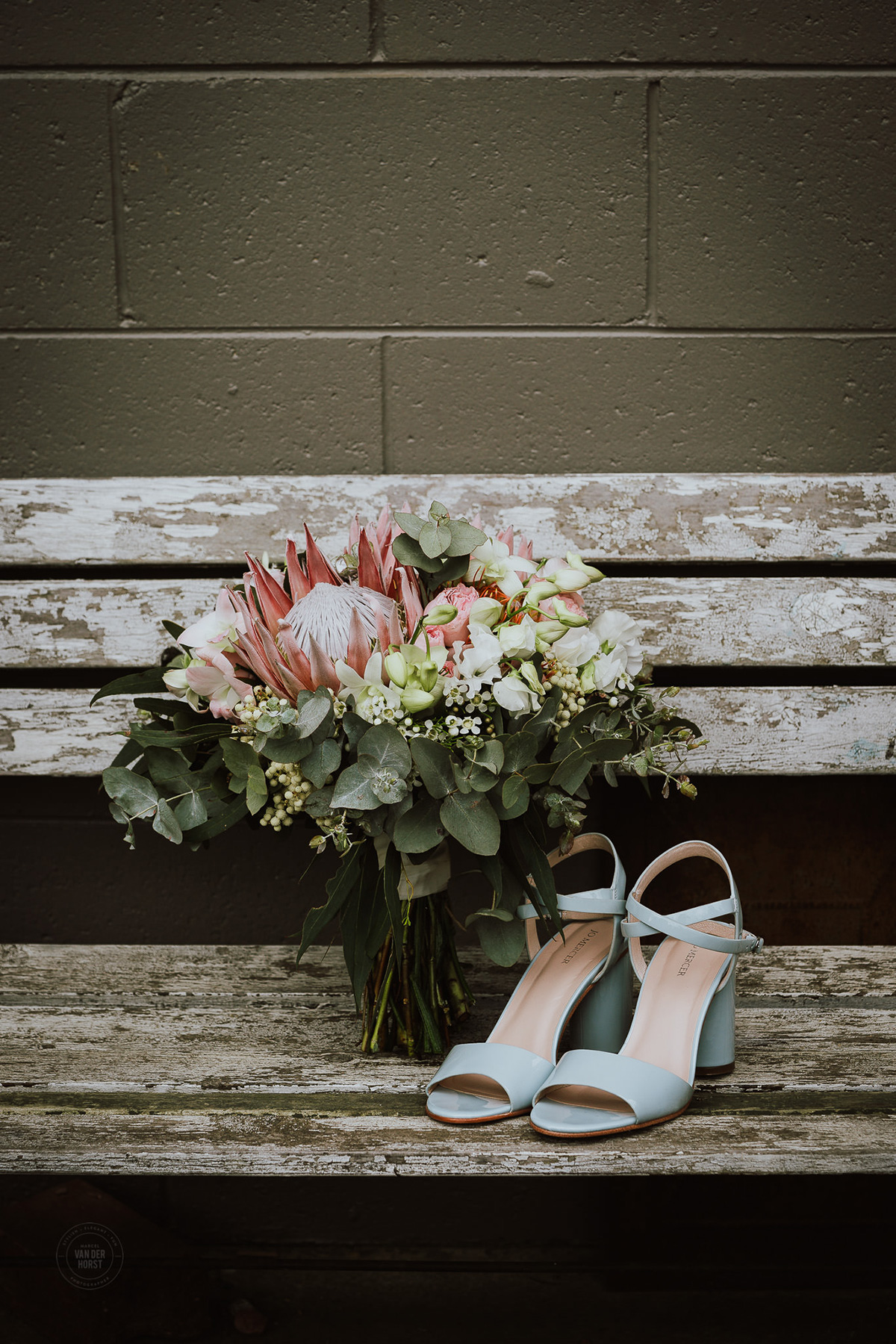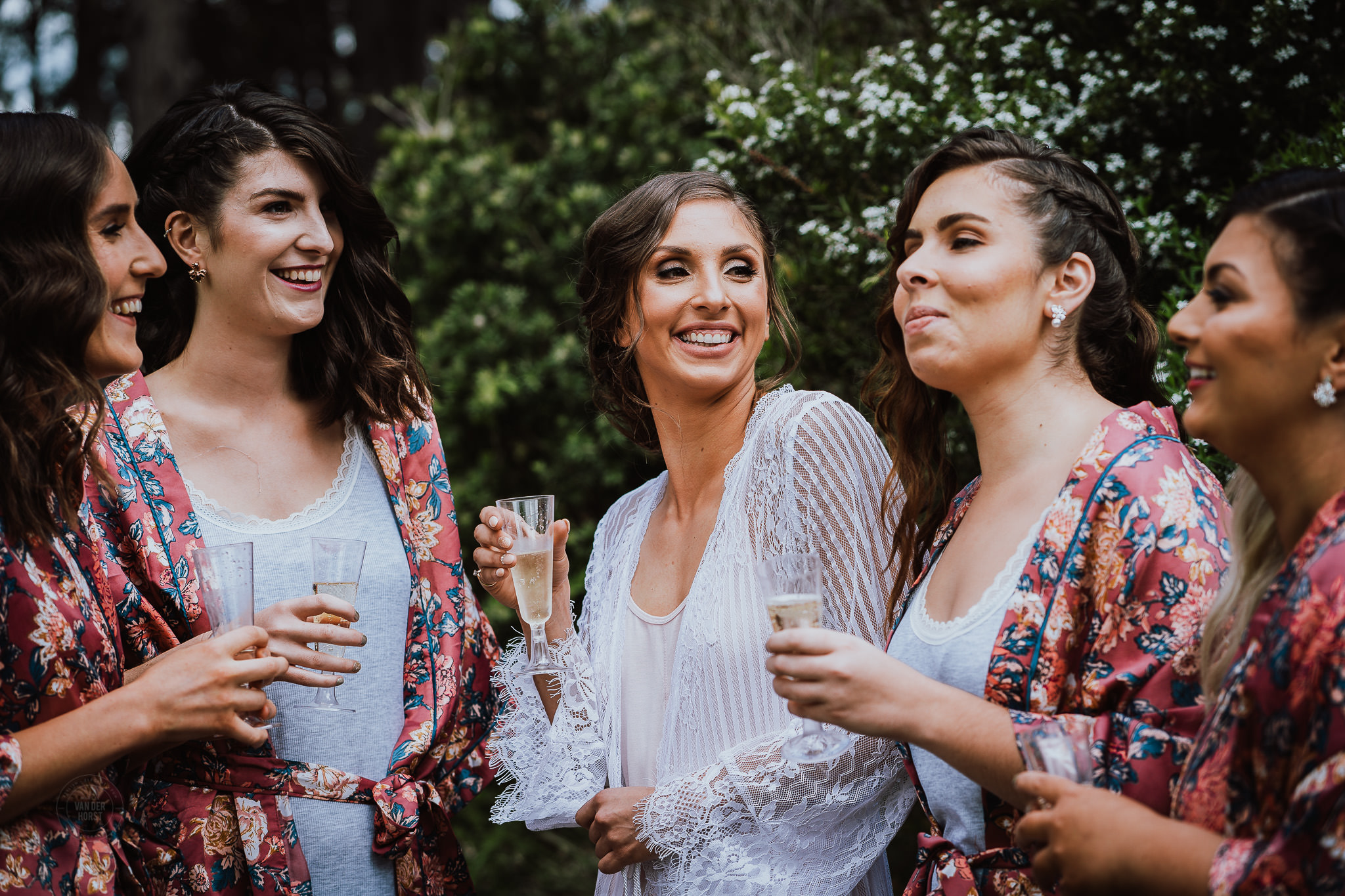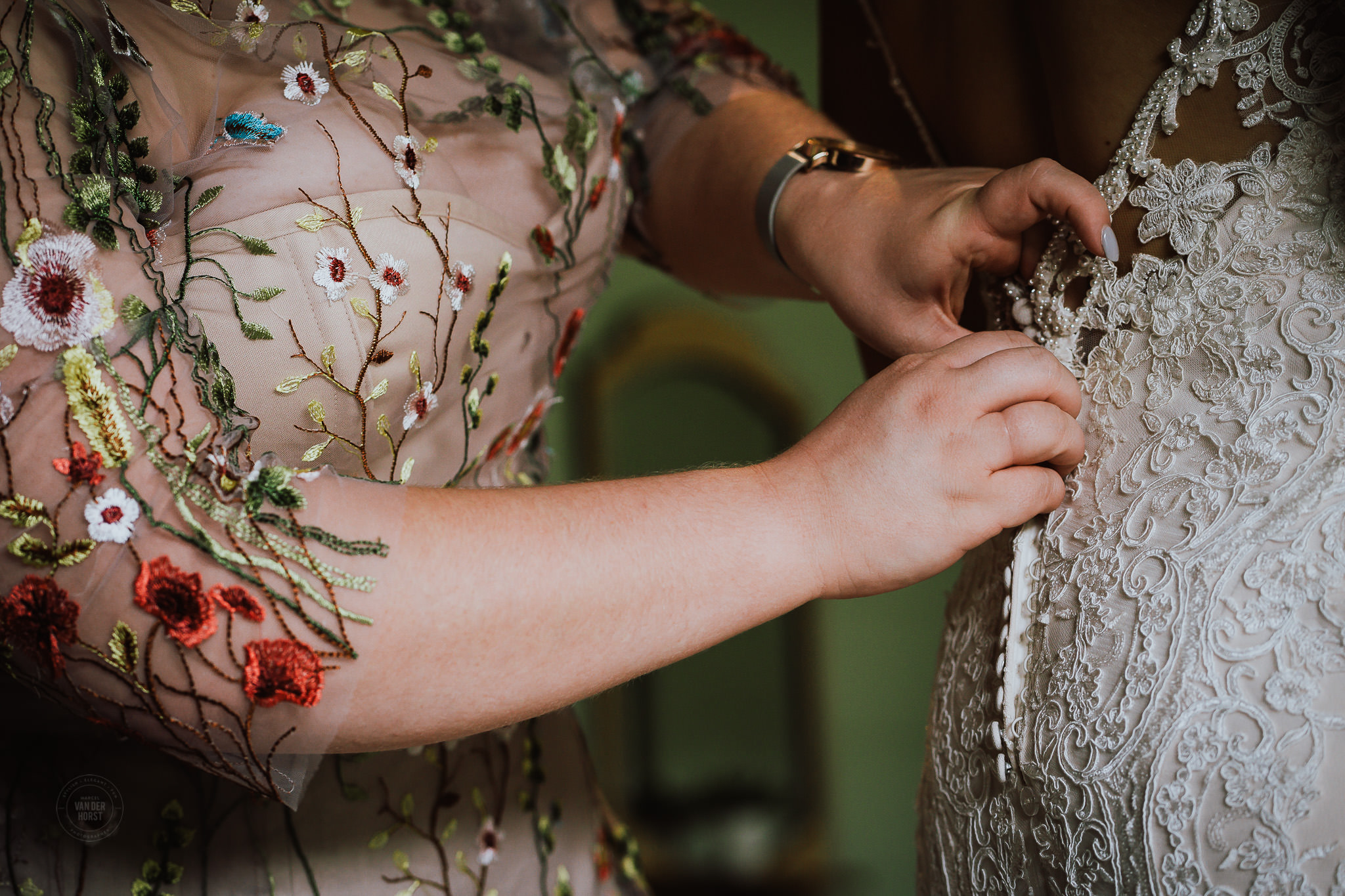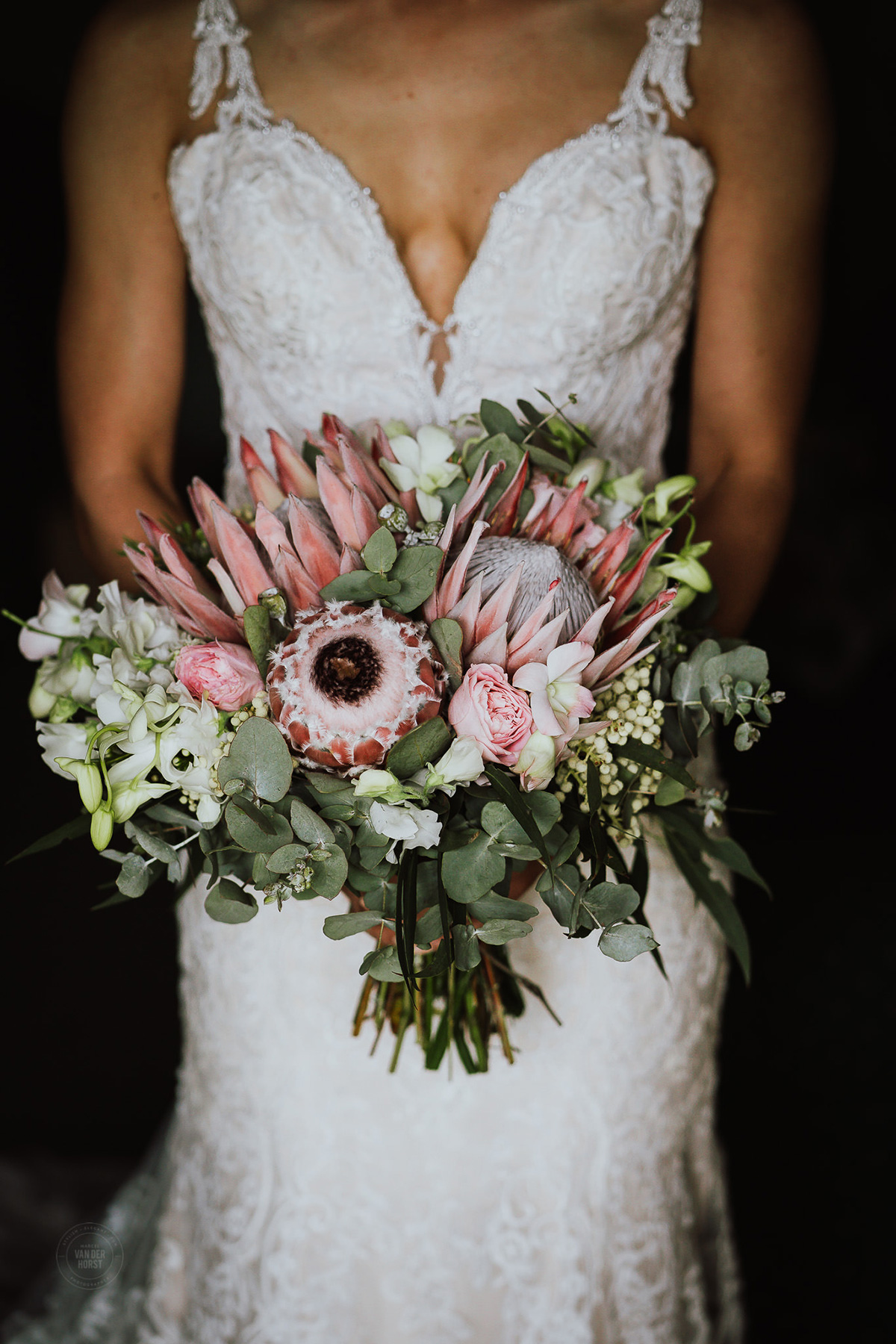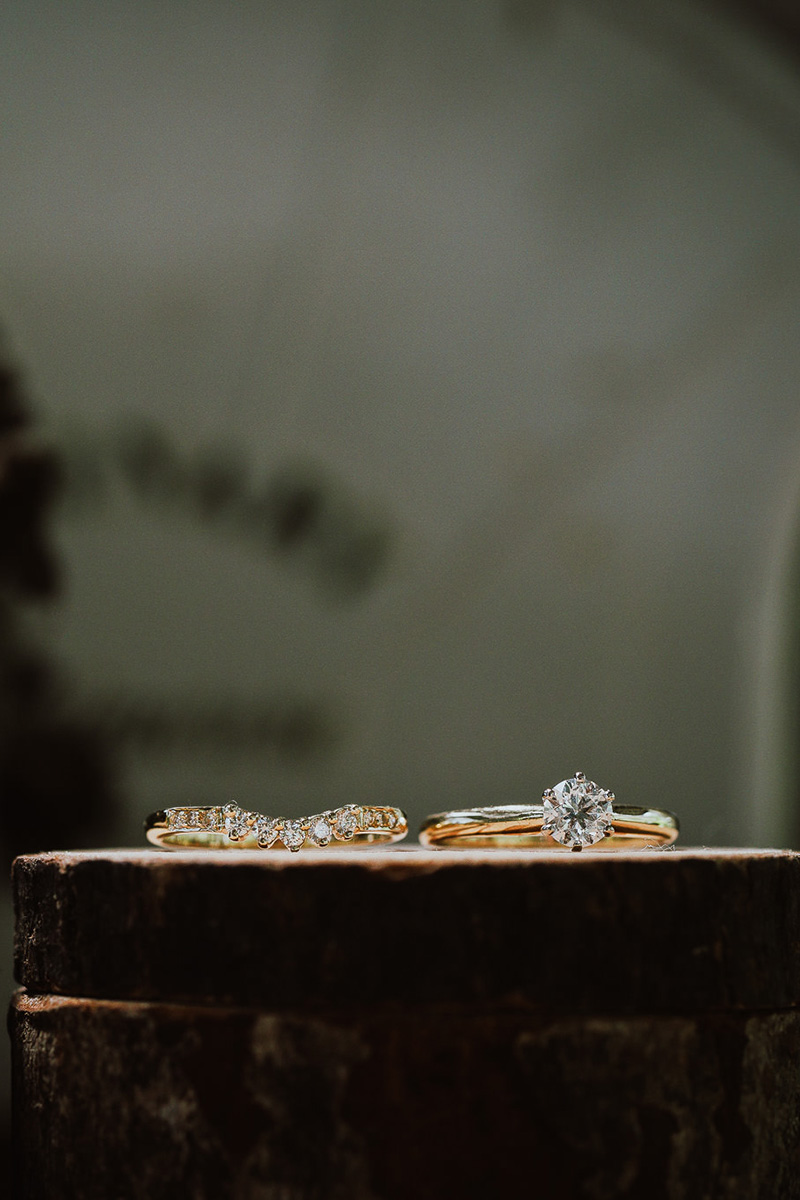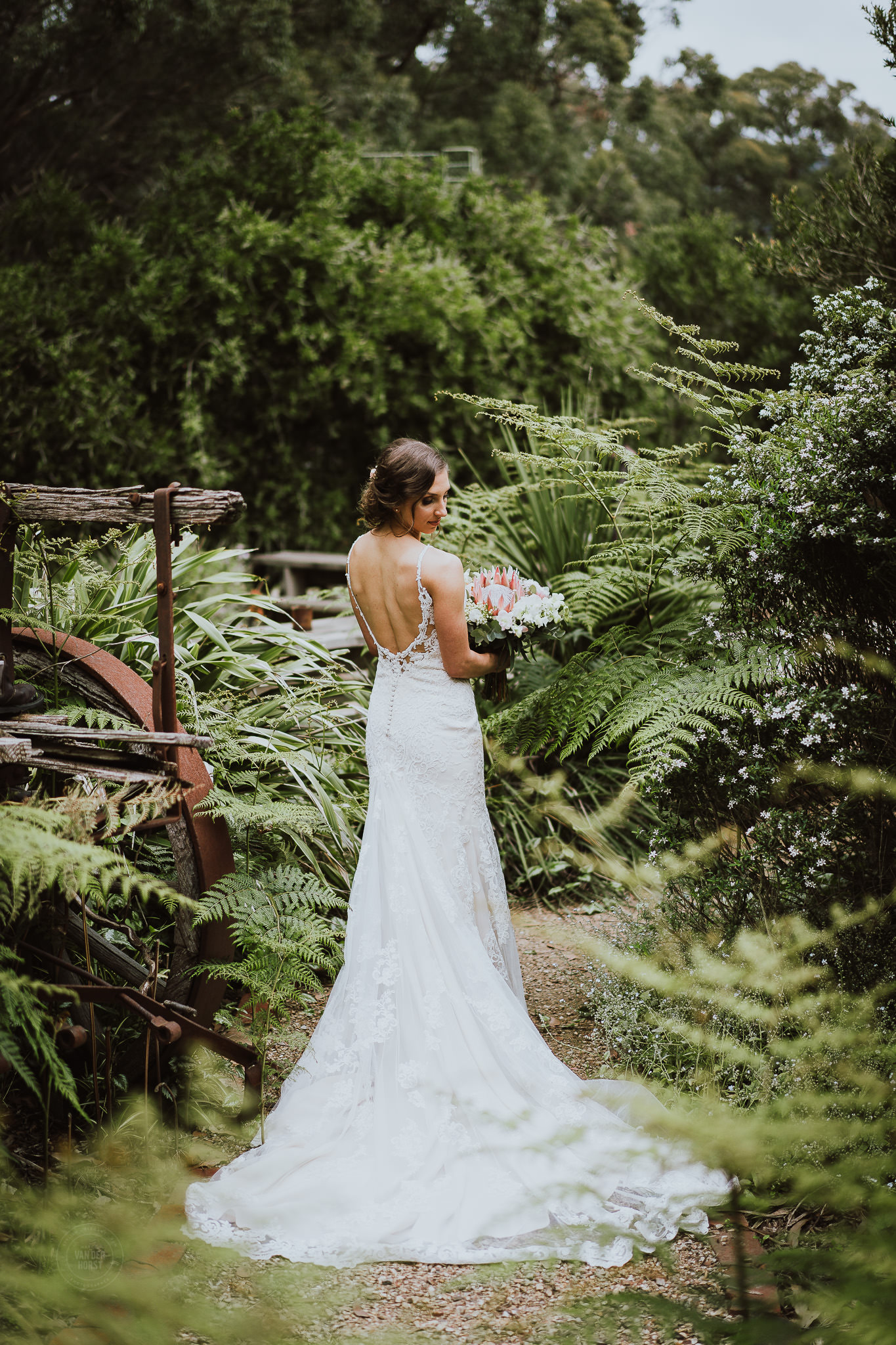 Jane purchased her incredible gown from Fairytales Bridal Boutique.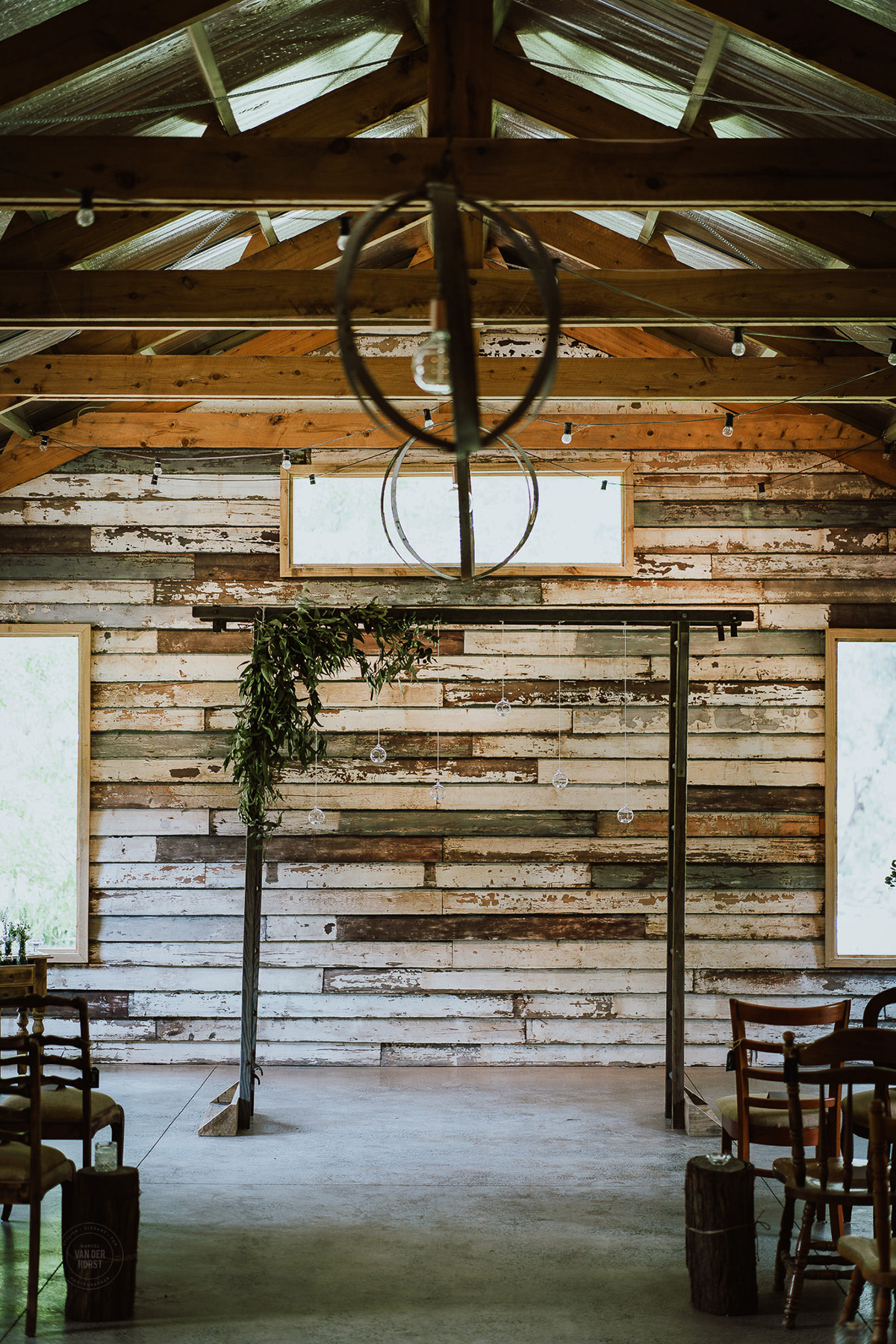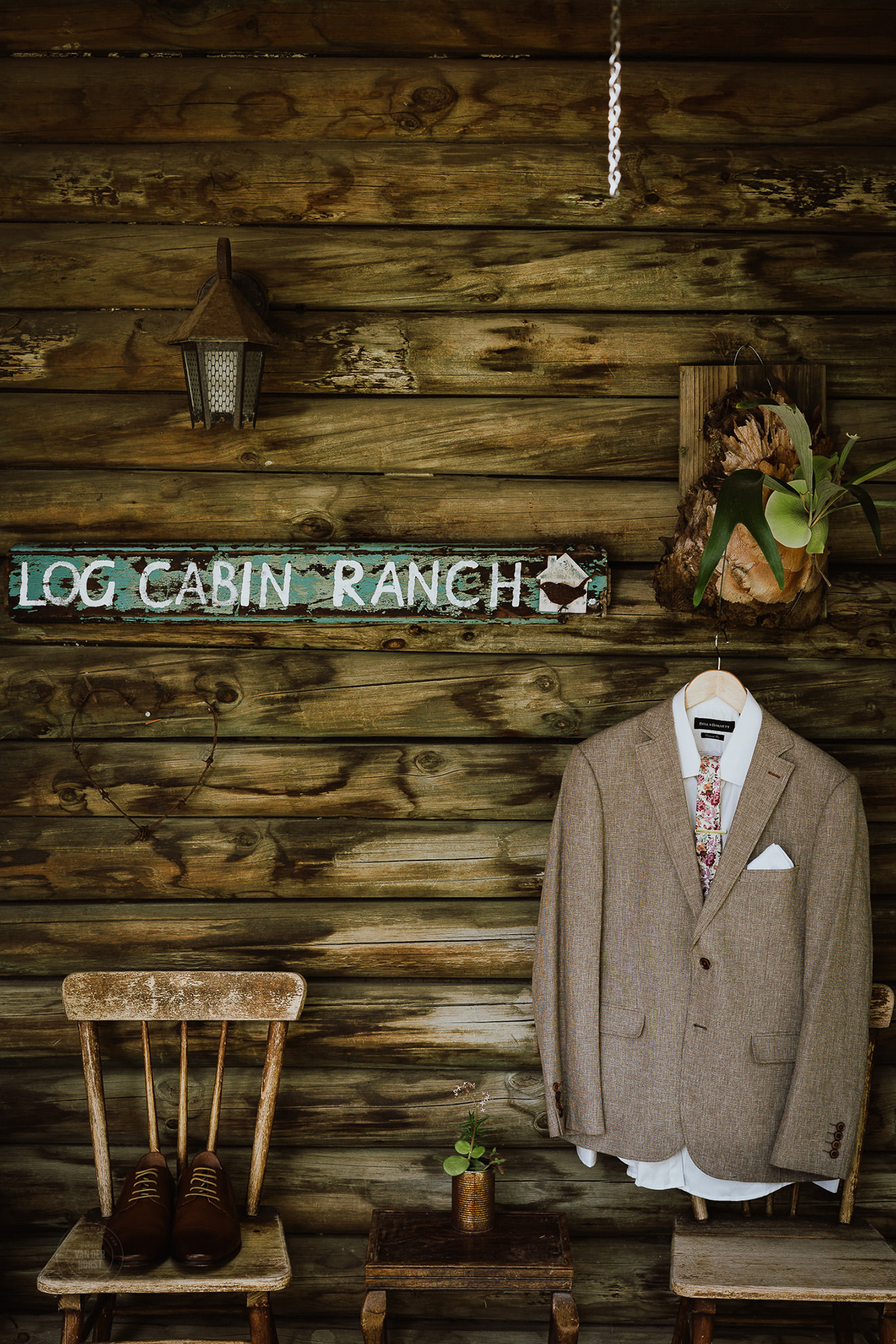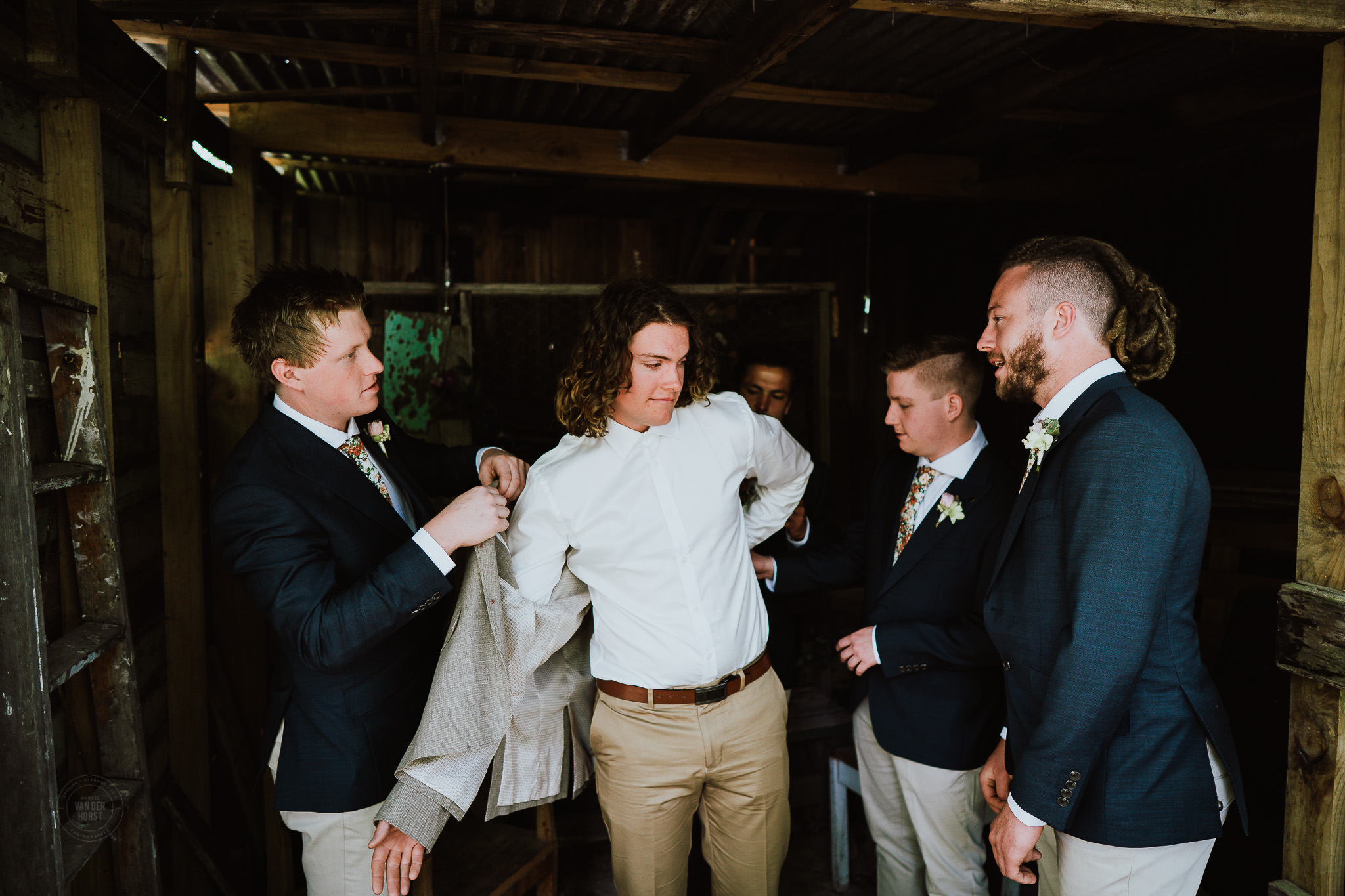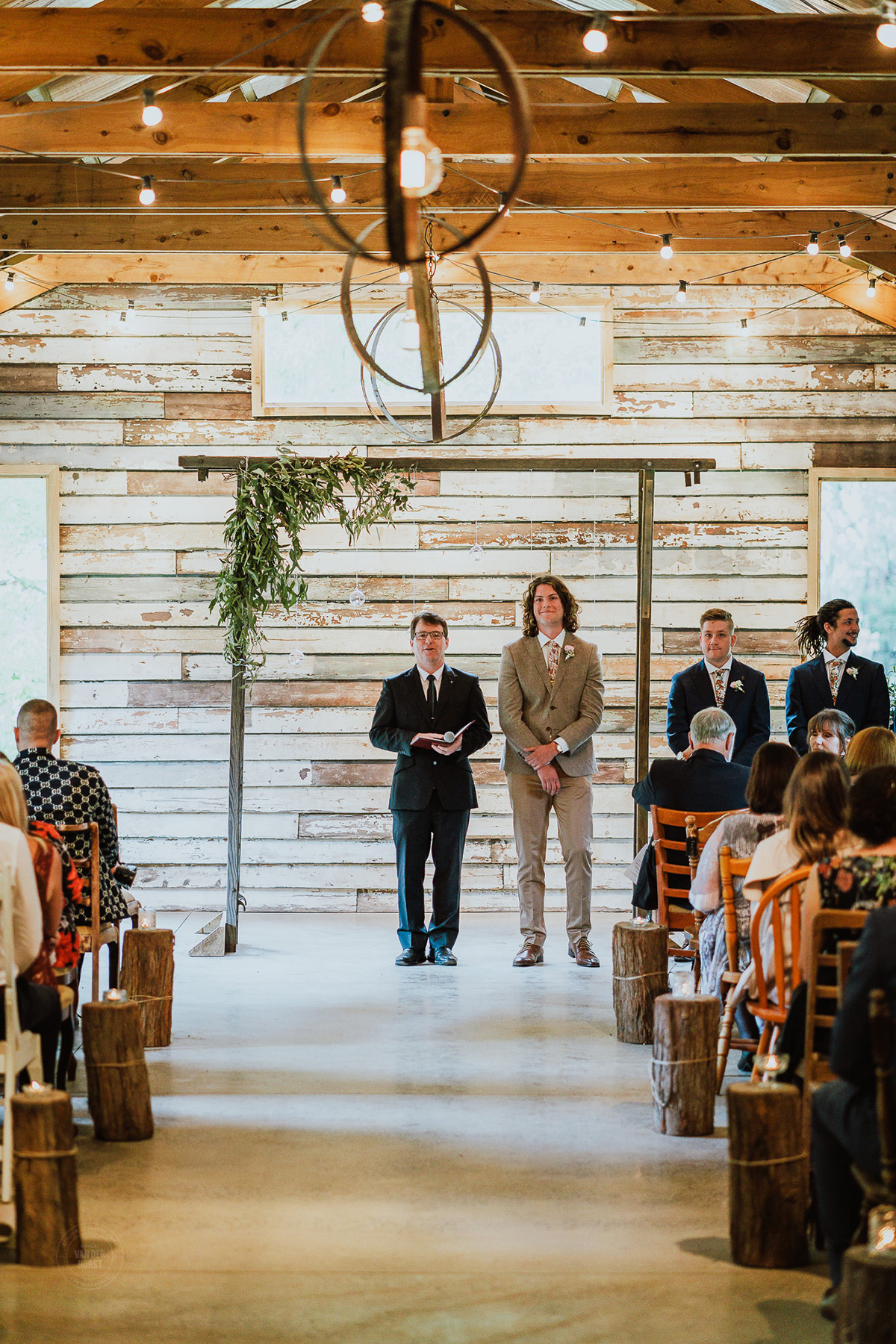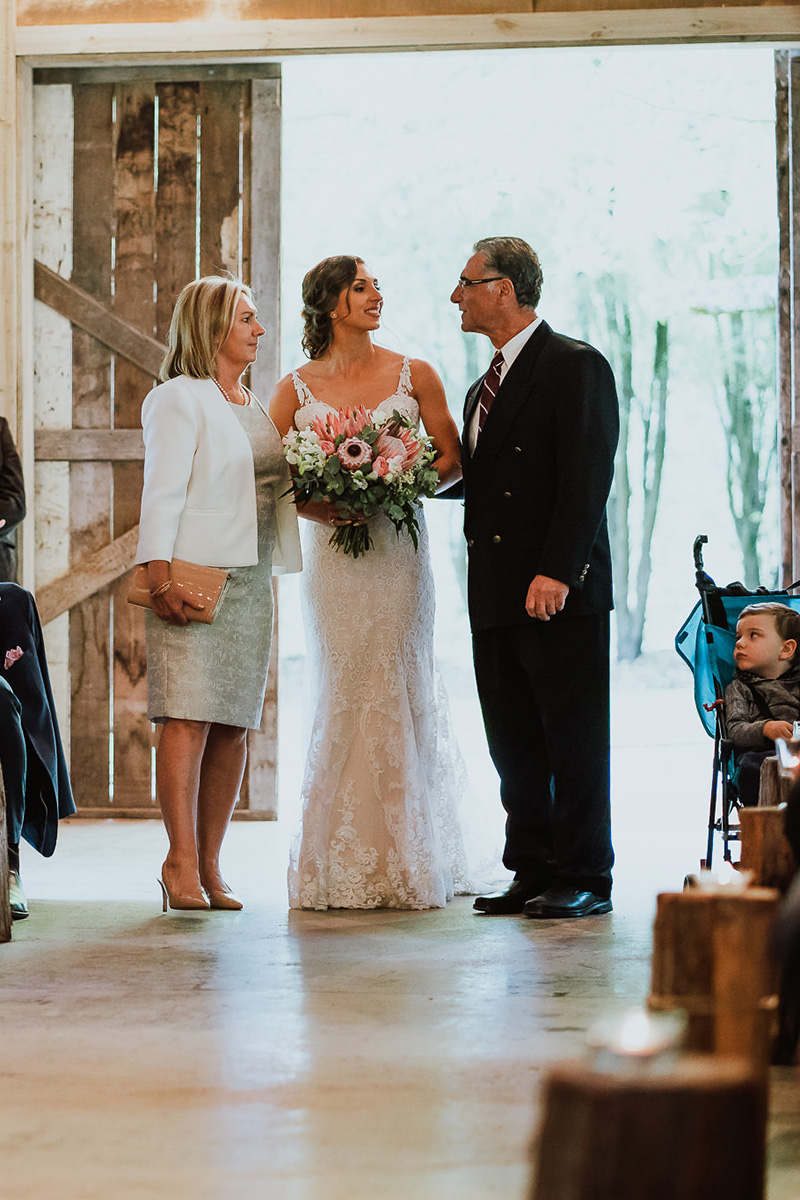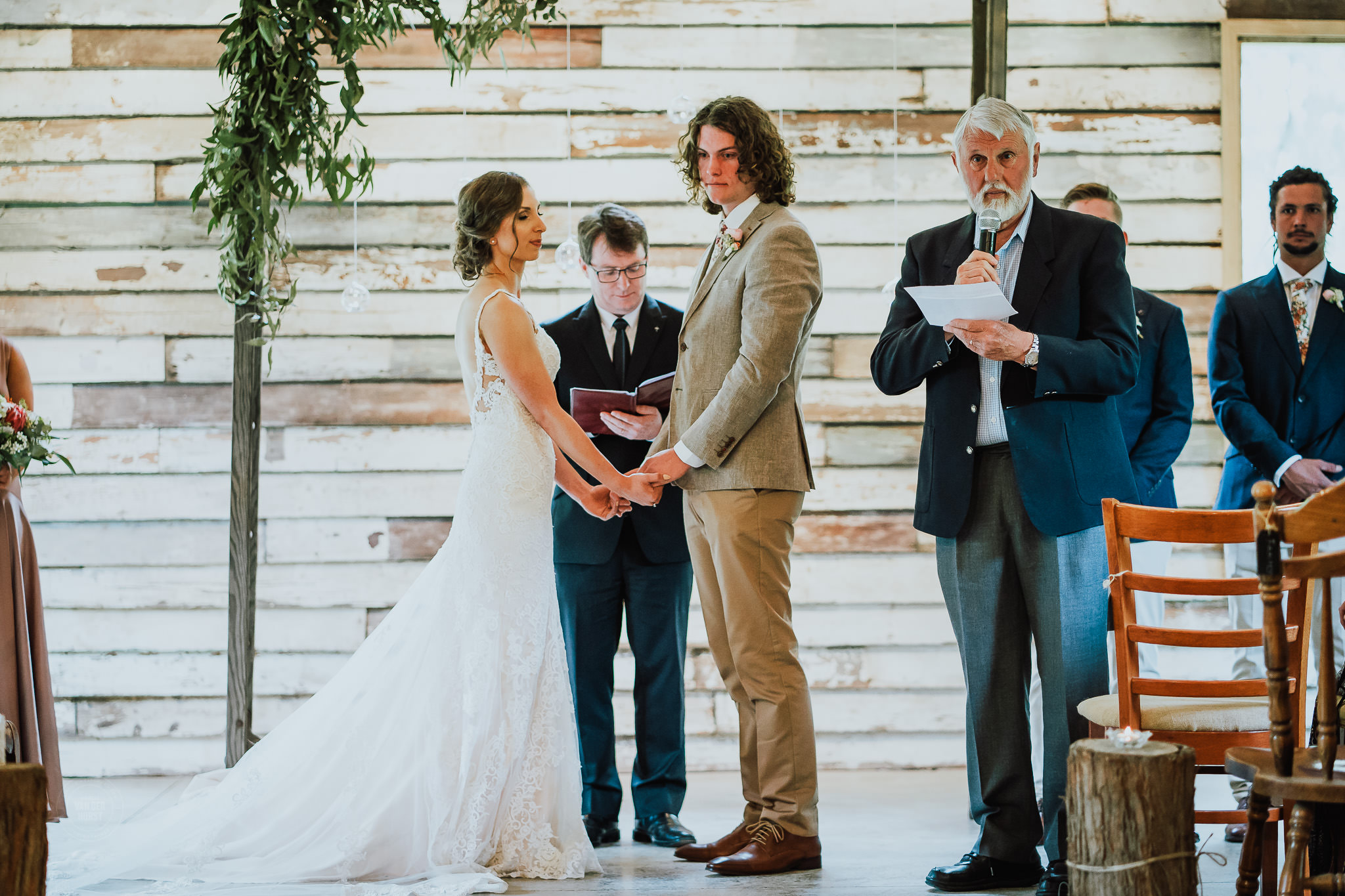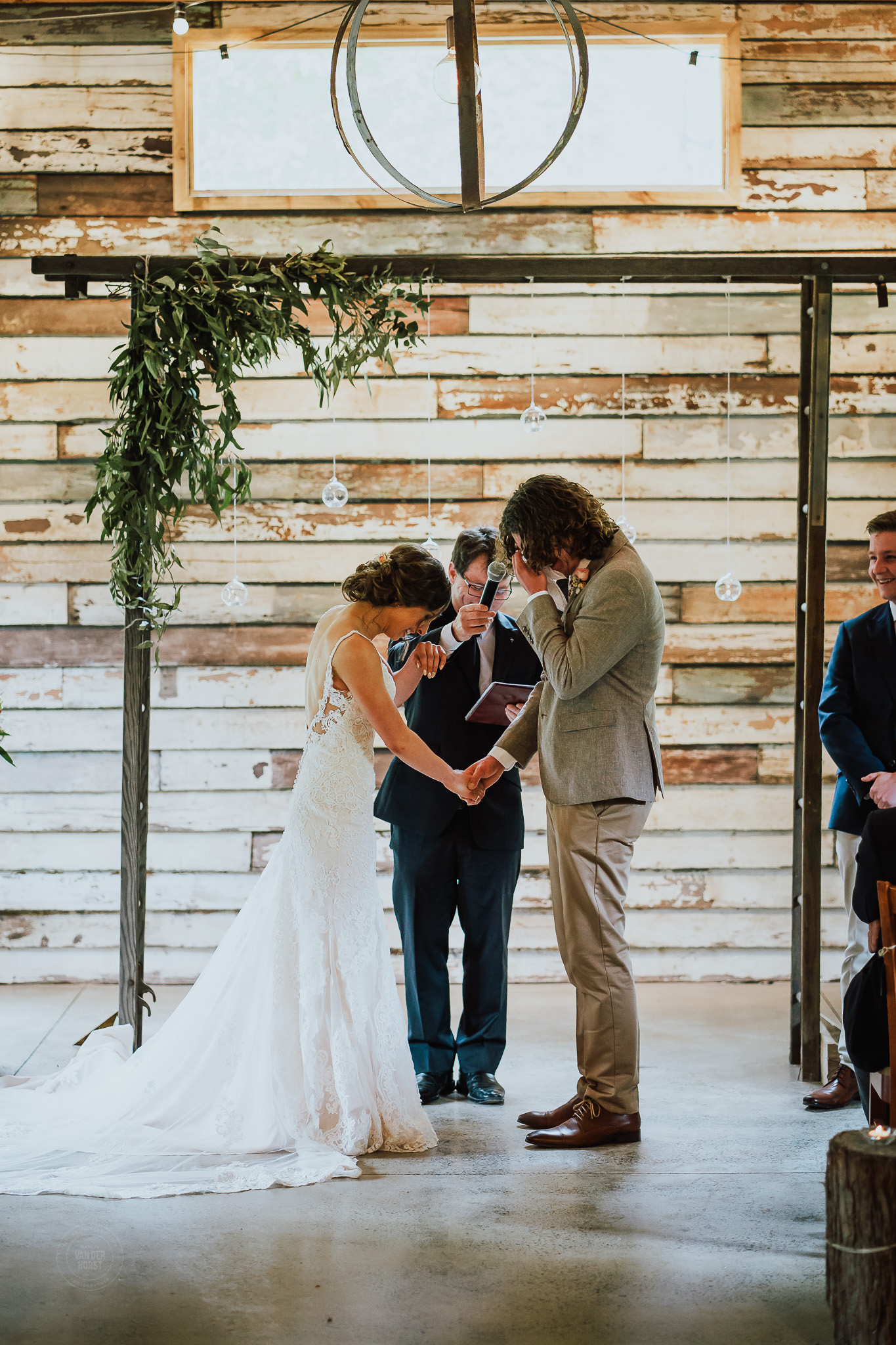 The newlyweds exchanged rings from Michael Hill Jeweller.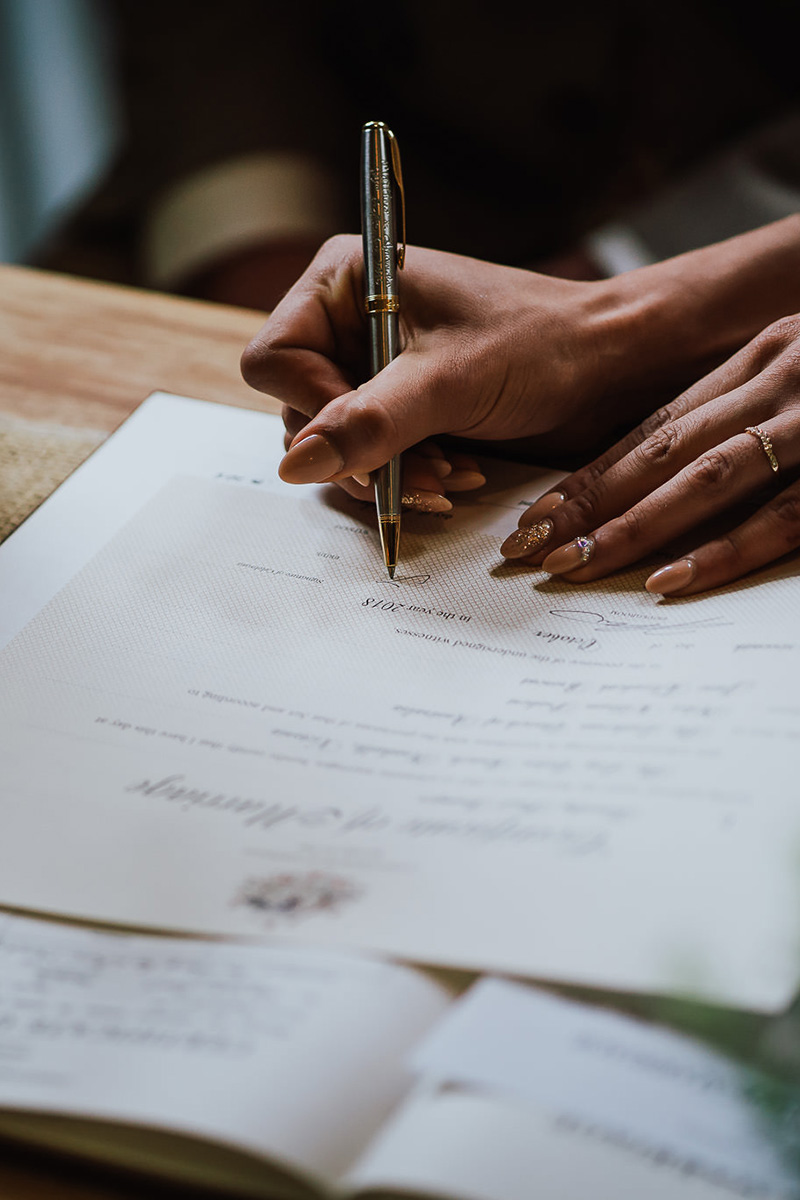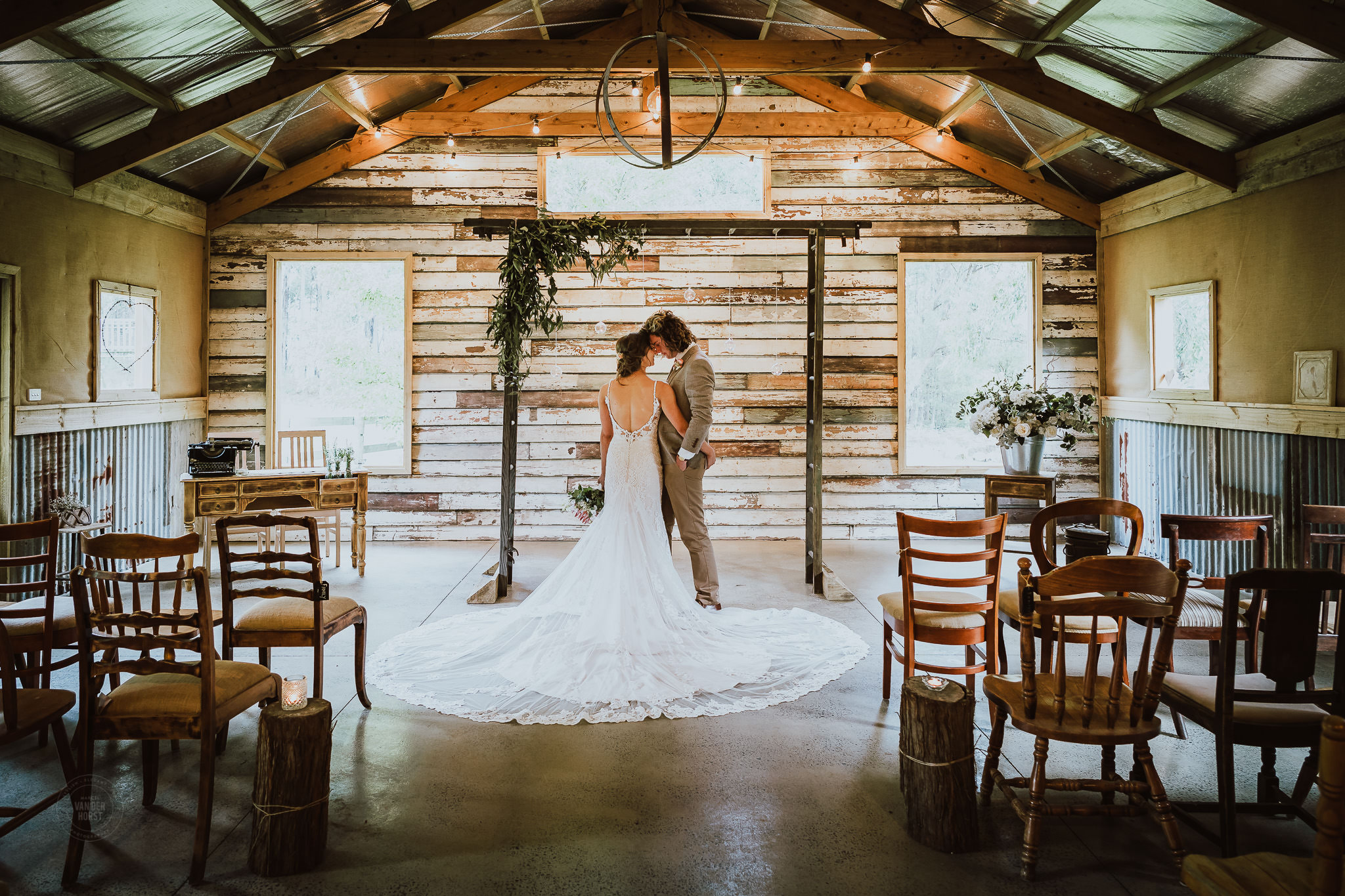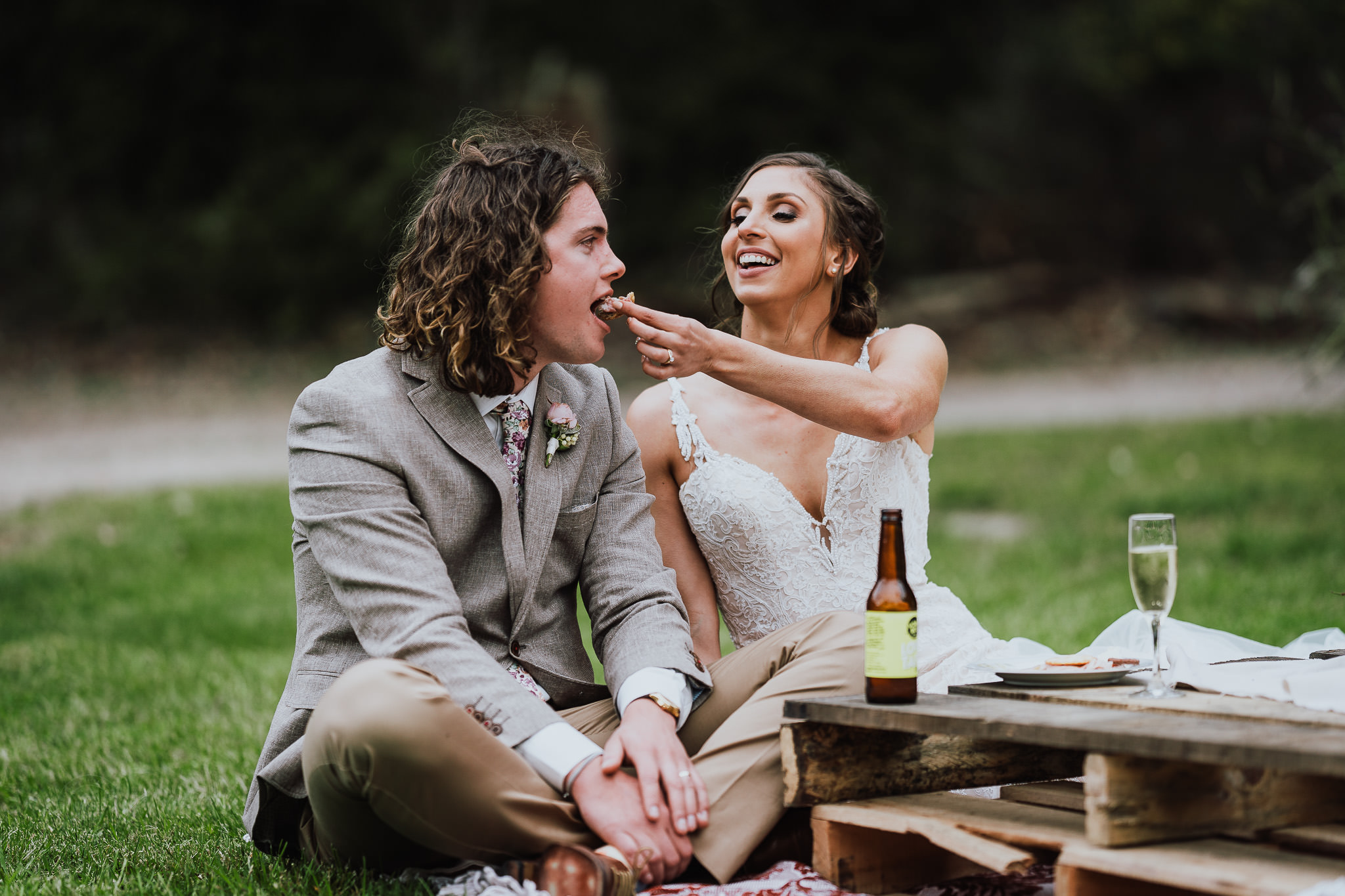 "On Christmas eve, Miles asked over Facebook messenger "Will you go out with me?" Without hesitation I said yes and the following morning (Christmas morning) I walked three kilometres to the Charcoal Chicken shop to say hello to my new boyfriend," Jane recalls her first date with Miles.