High-school sweethearts Taylah and Dean, aged 24 and 25 respectively, were the "cutest couple in school" and arguably still are!
"Everyone at school thought we were the cutest couple ever and even the teachers had a smile," says Taylah while recalling when their friendship blossomed into romance.
They married at their romantic garden wedding on November 24, 2018 at Blok Gardens in Mount Gambier, South Australia. "I cried with happiness when we went to the venue to book it. I could not believe this gorgeous place was going to be our venue," recalls the bride. "Our theme was very romantic, with blush pinks, rose golds, whites and a hint of navy."
Big ticket items for the couple was a limousine, lawn games for guests and a DJ and MC, who the couple said did an amazing job to keep the day running smoothly. "I wore a beautiful lace fit and flare gown, and my bridesmaids wore blush," says Taylah.
Photos courtesy of Amy Rebekah Photography and Design.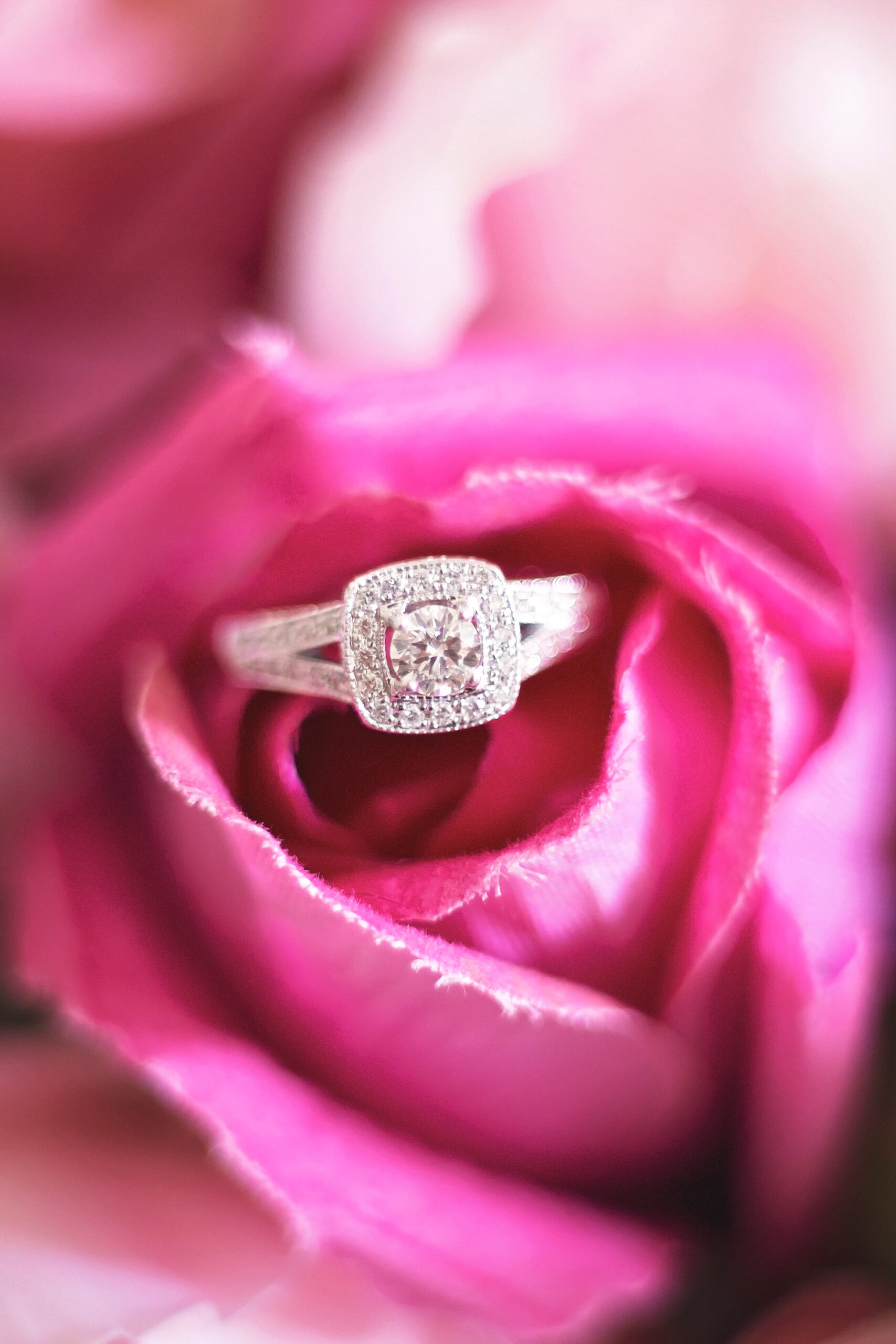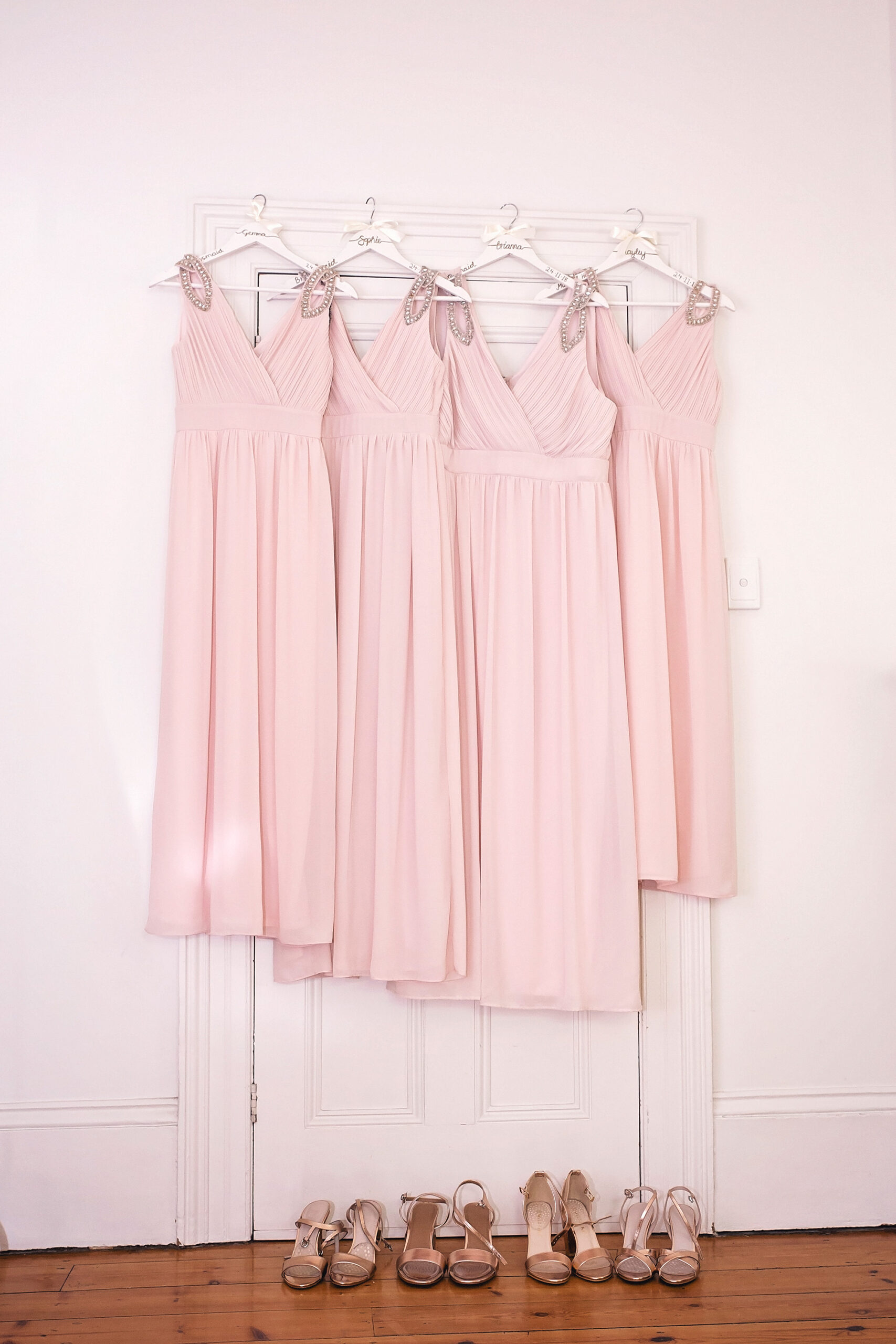 The couple purchased their wedding bands from Michael Hill Jeweller.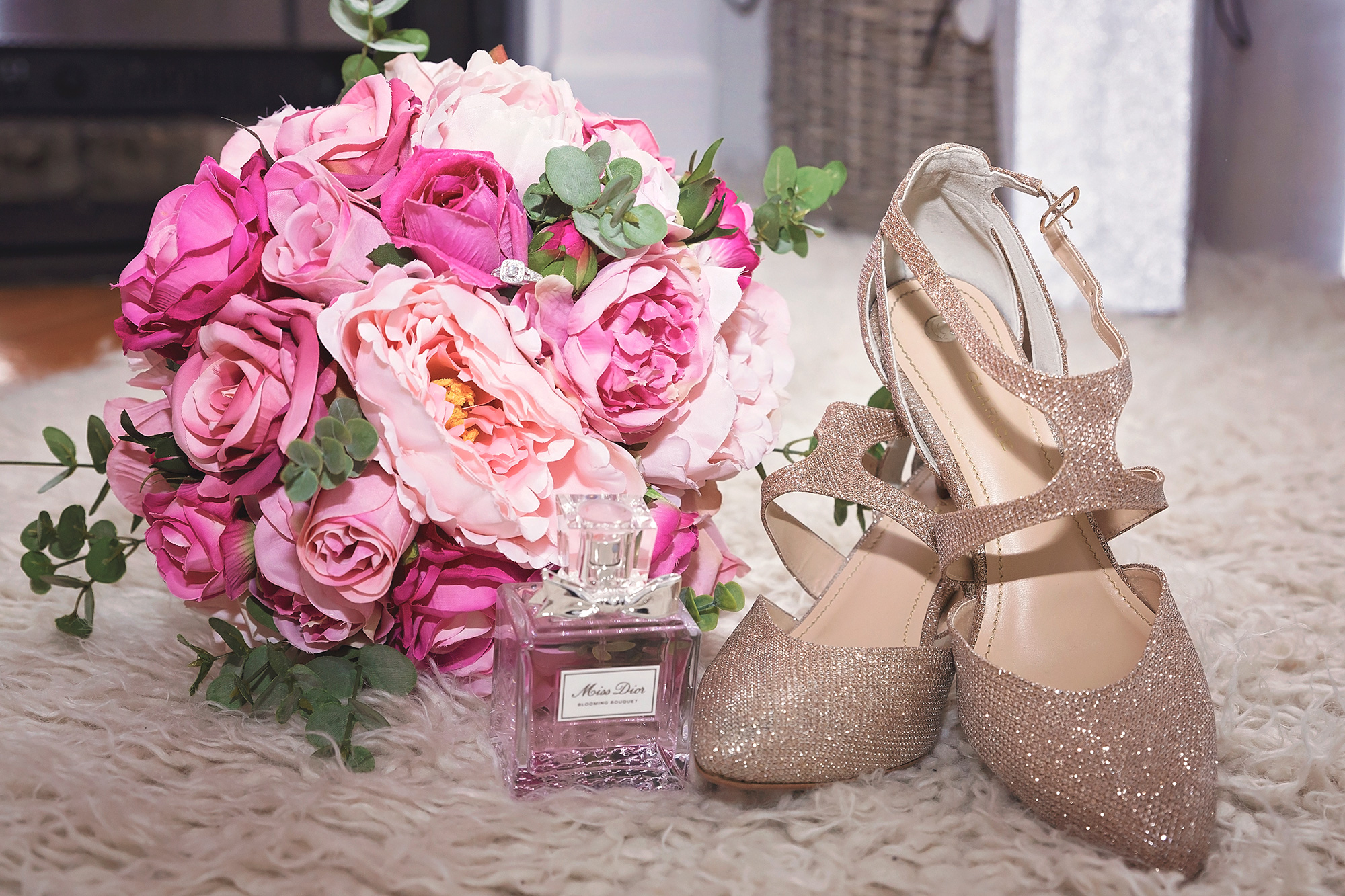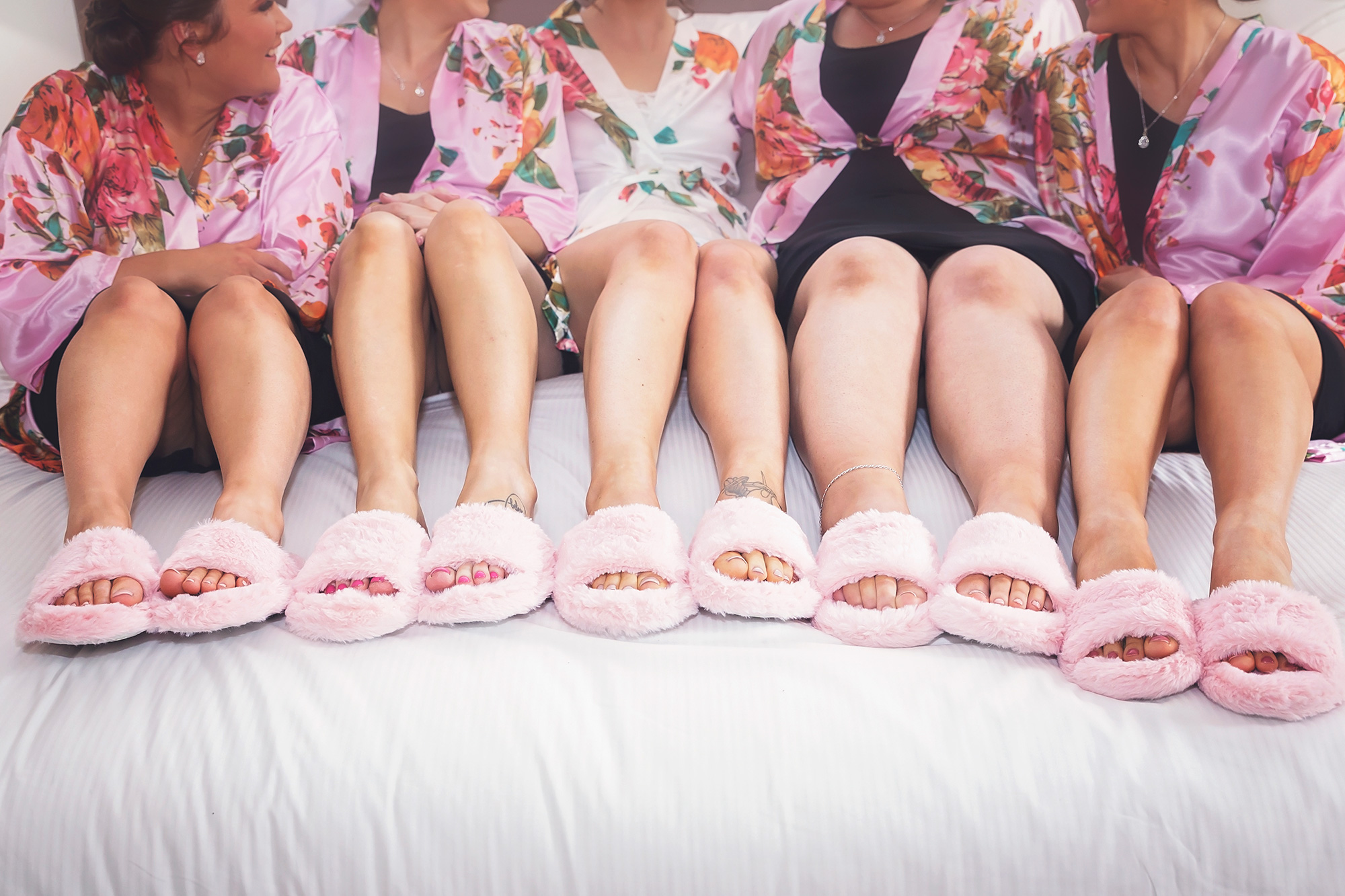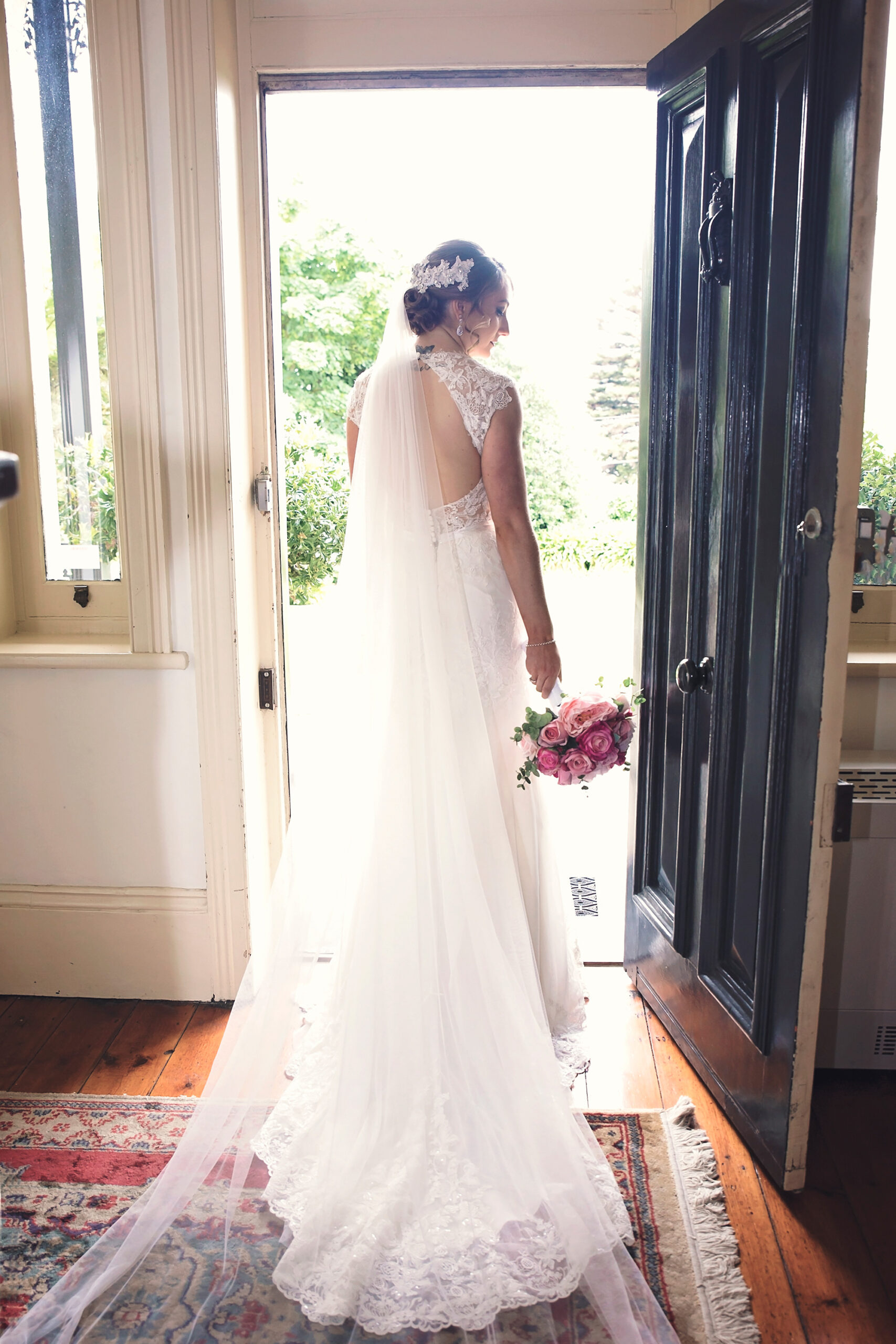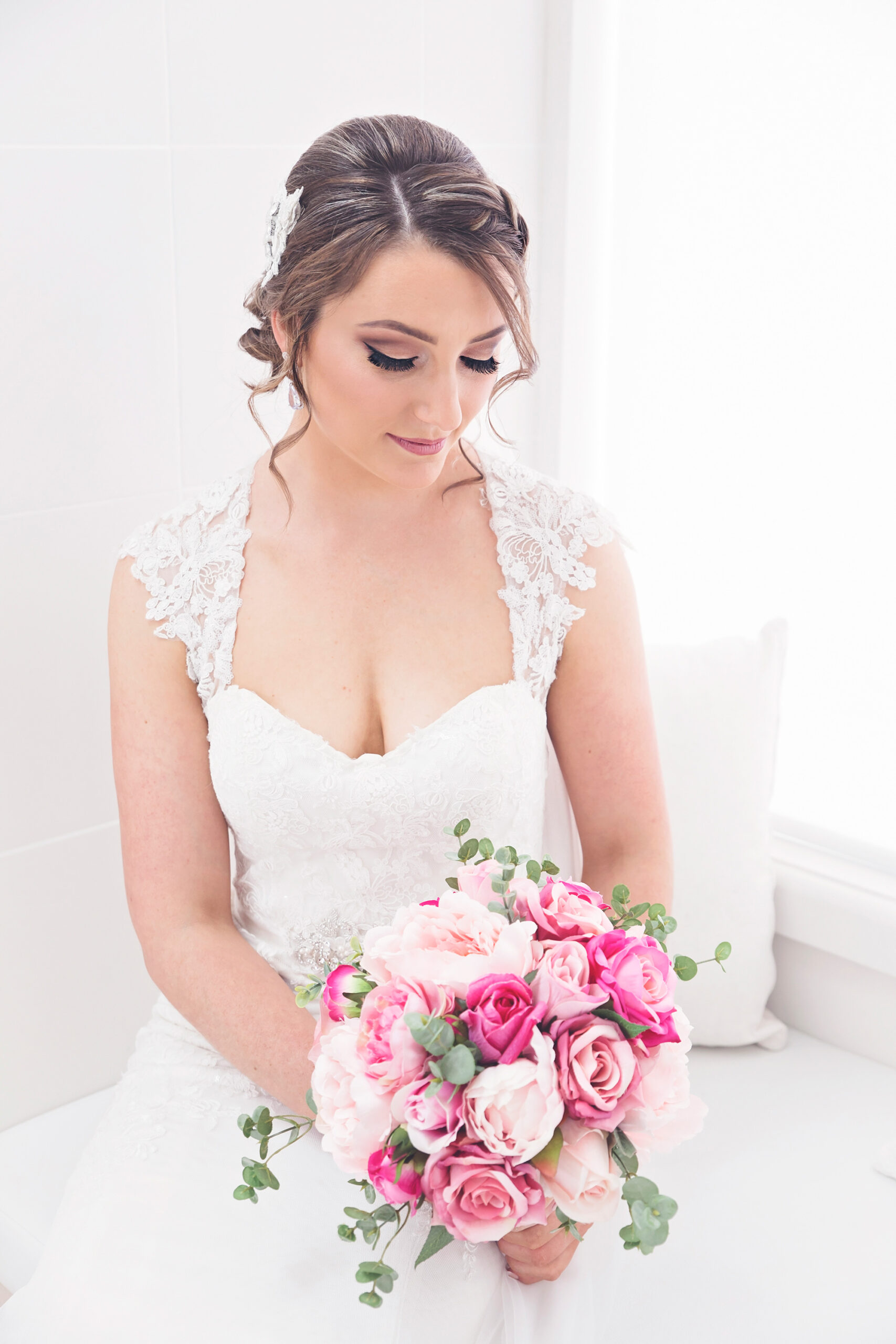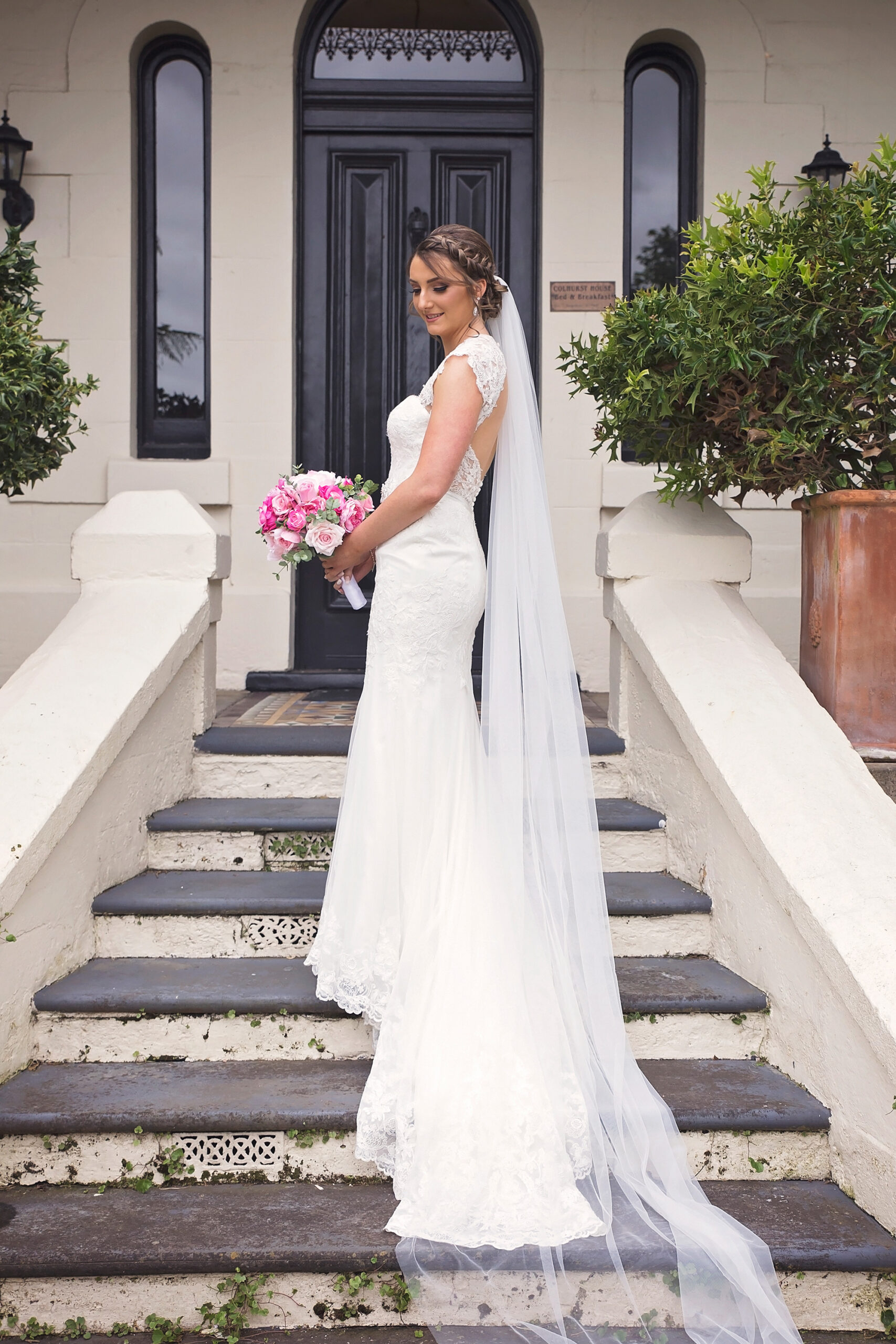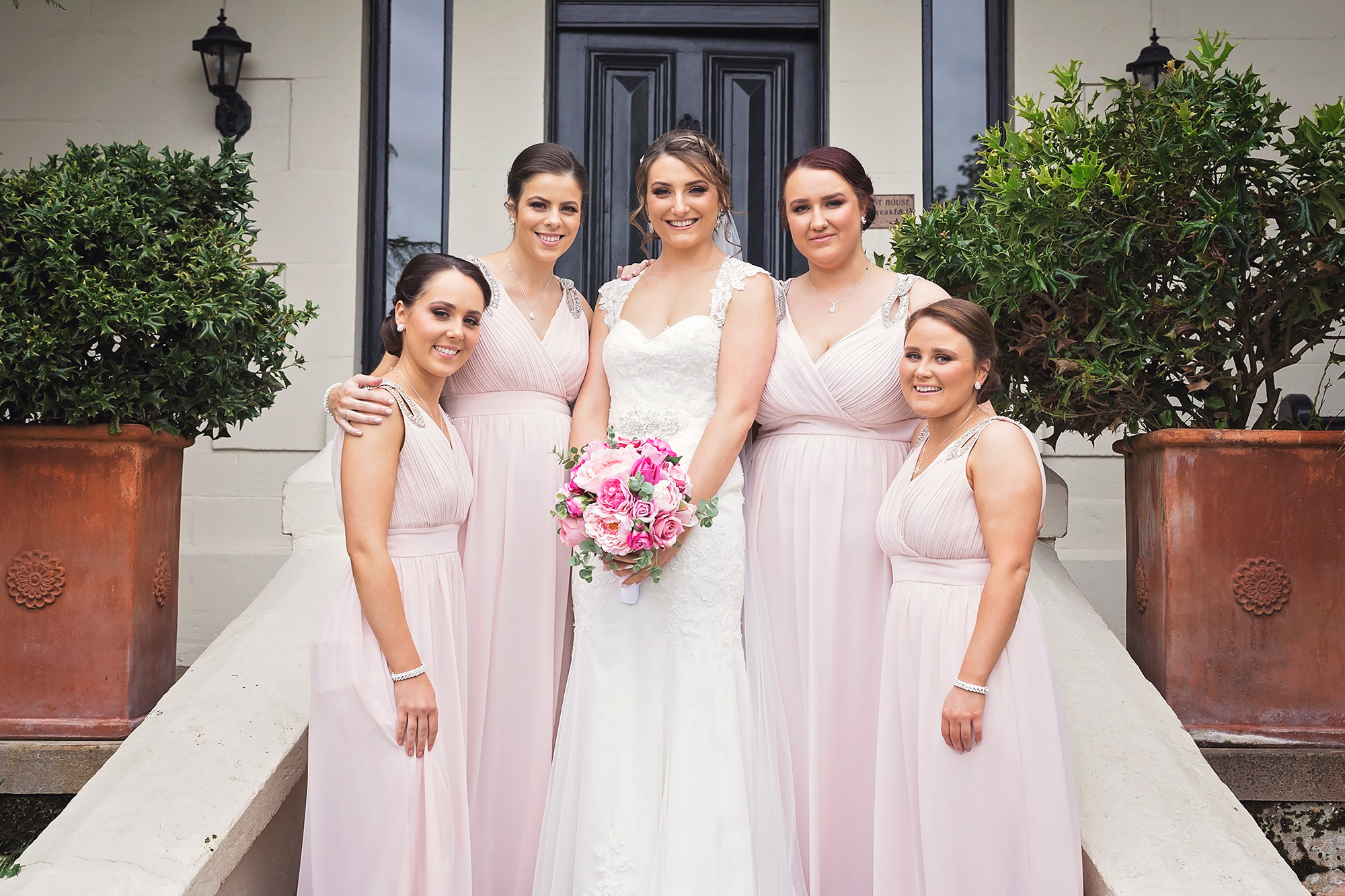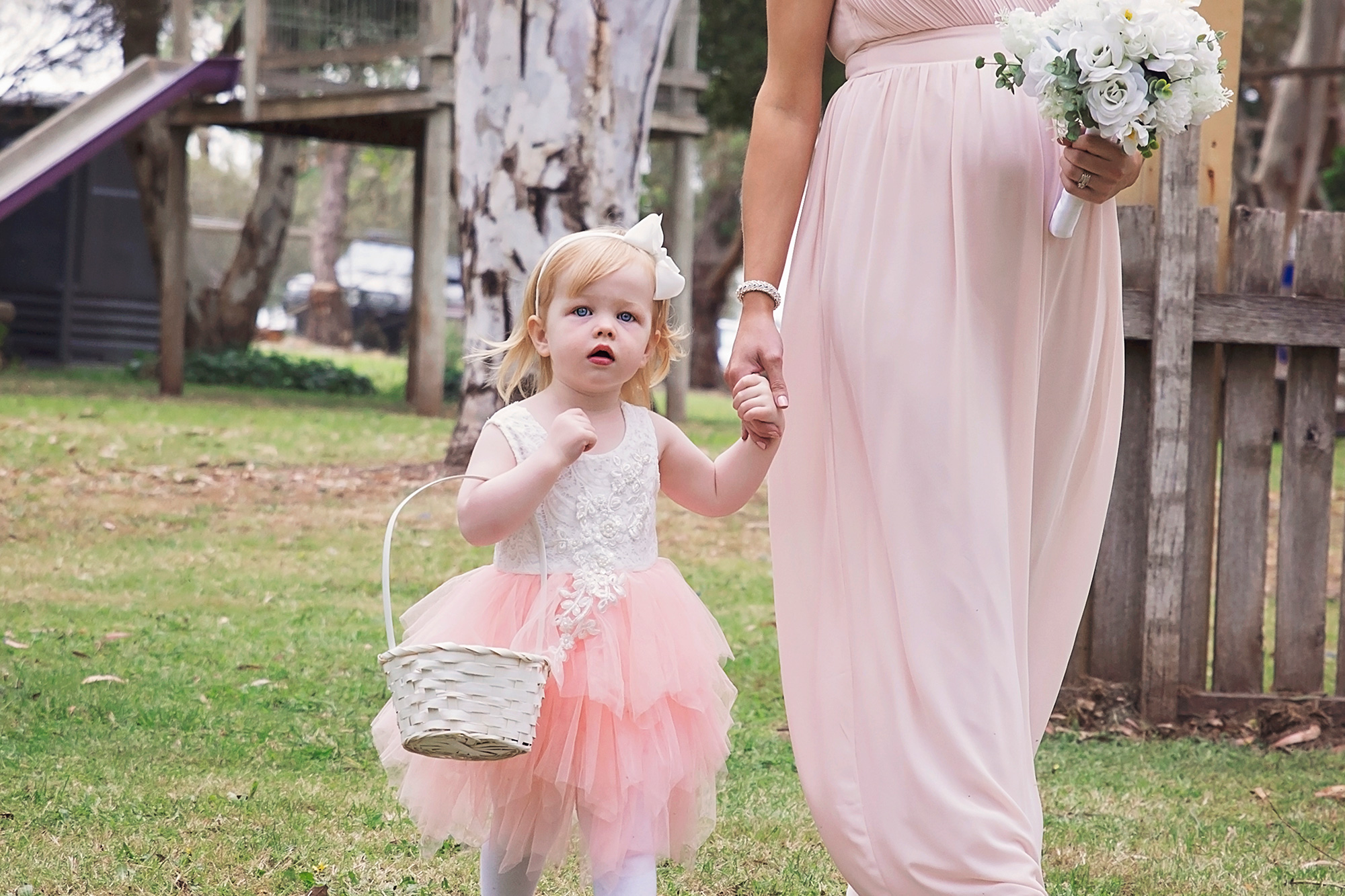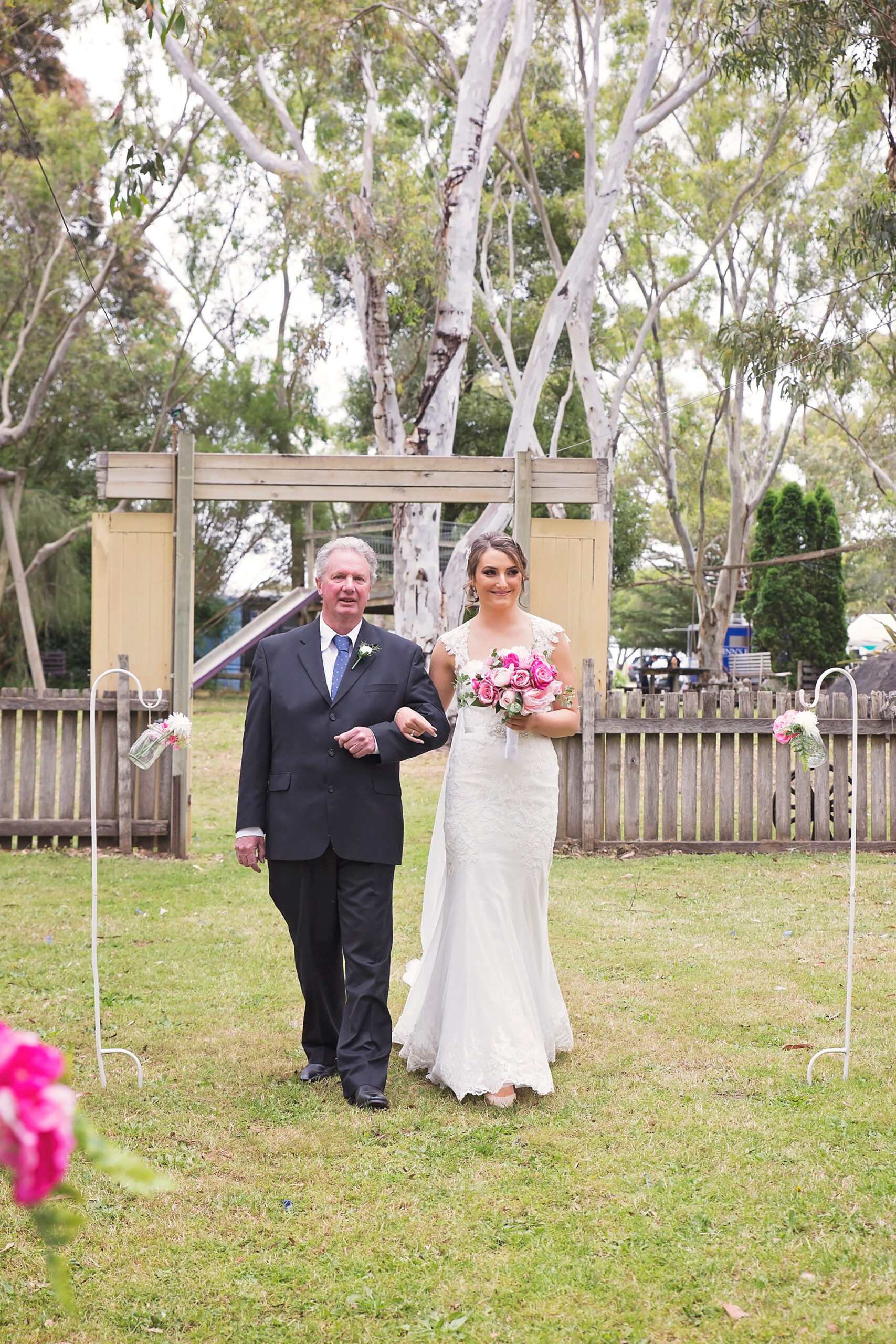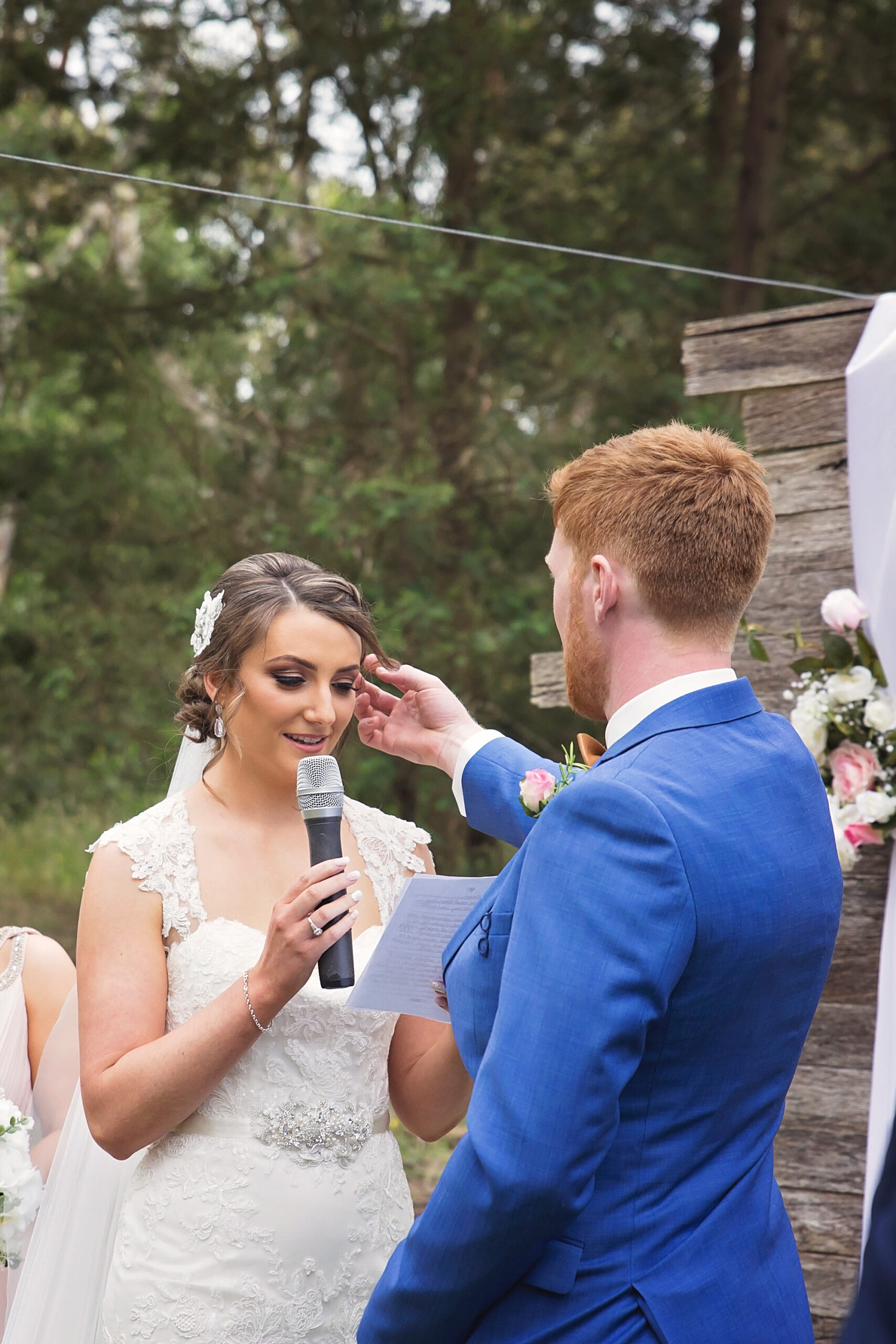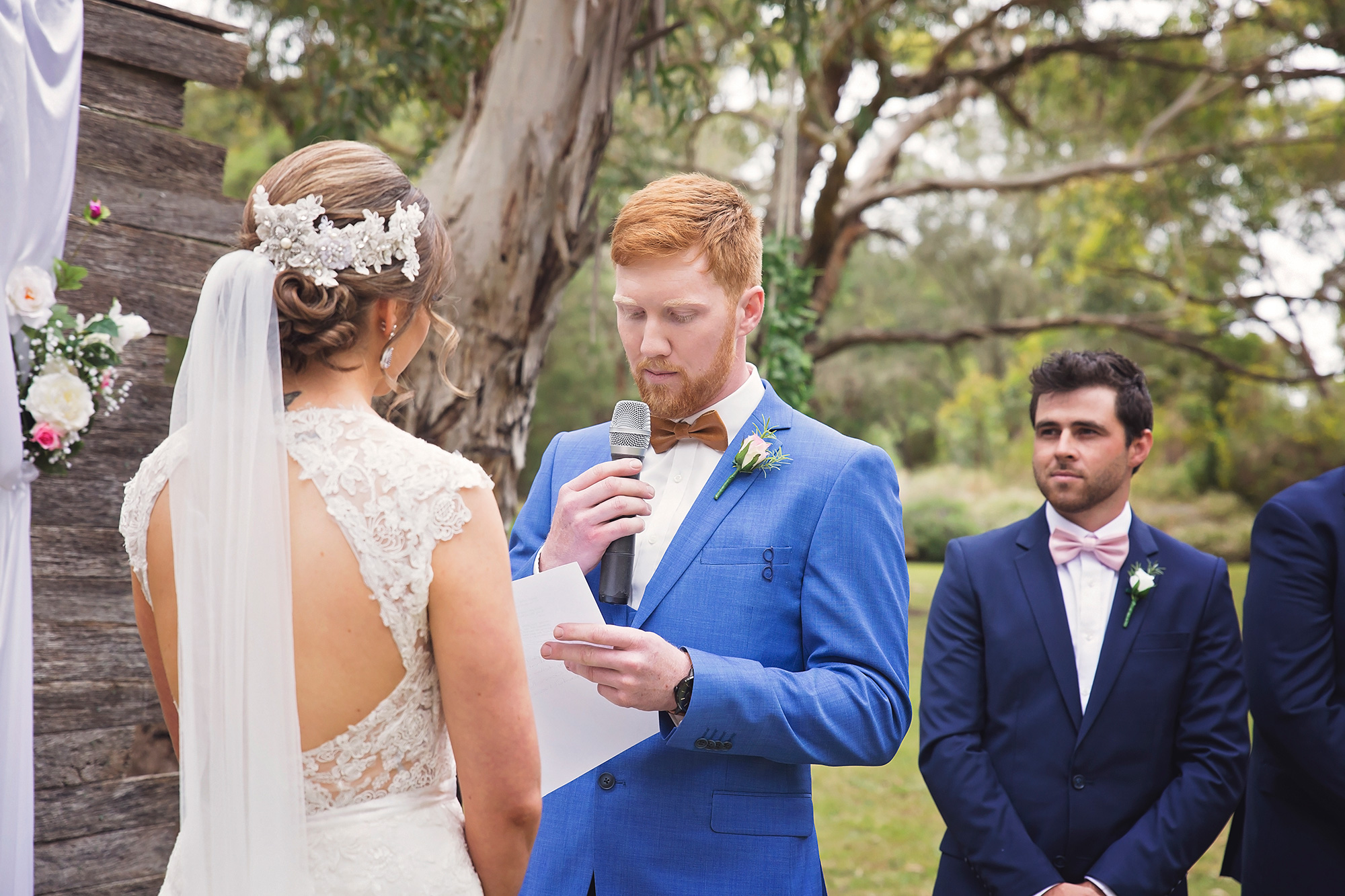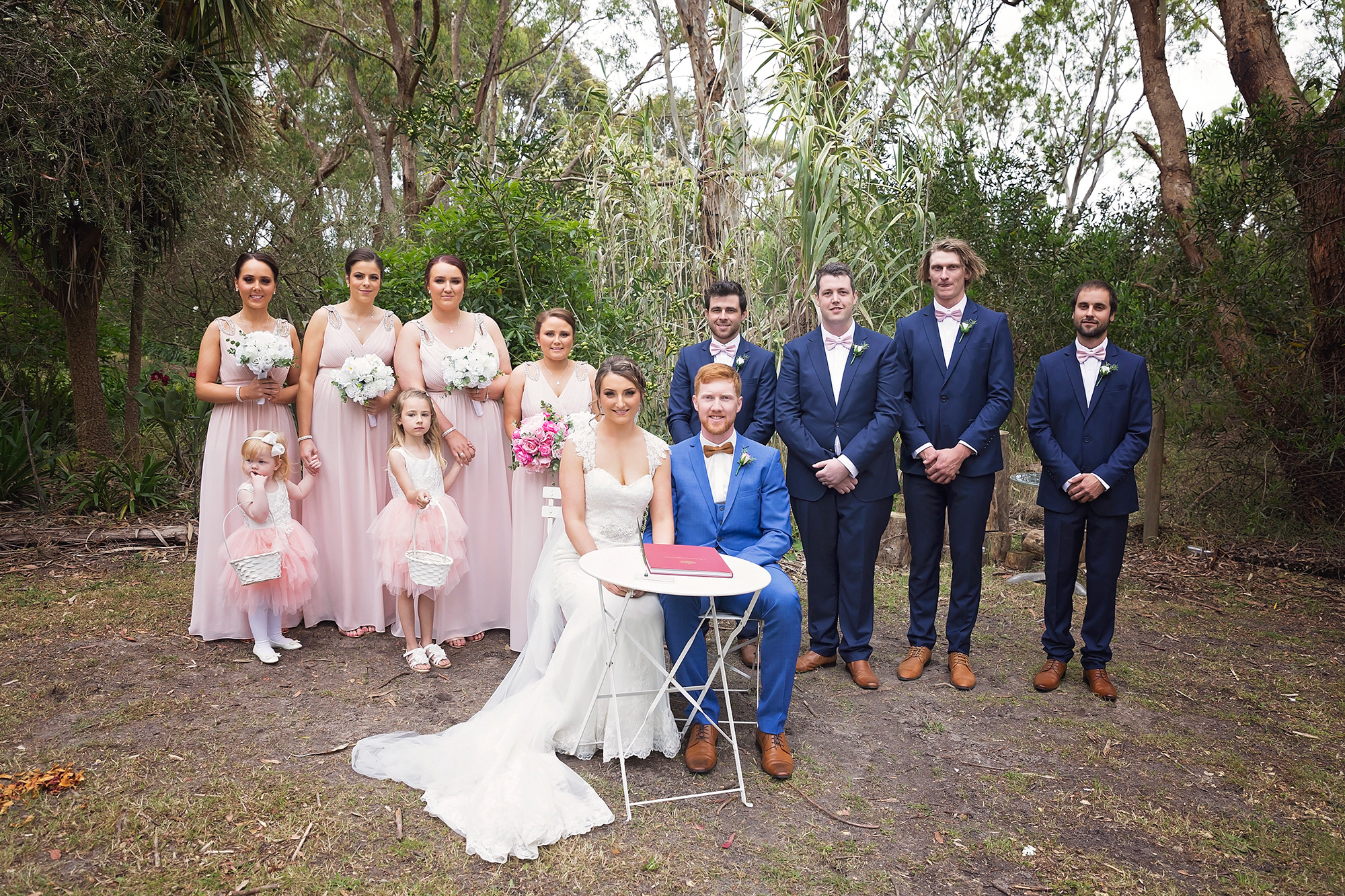 "Dean wore a blue suit while his groomsmen wore navy – we felt that he should stand out as well instead of wearing the same as his groomsmen," says the bride.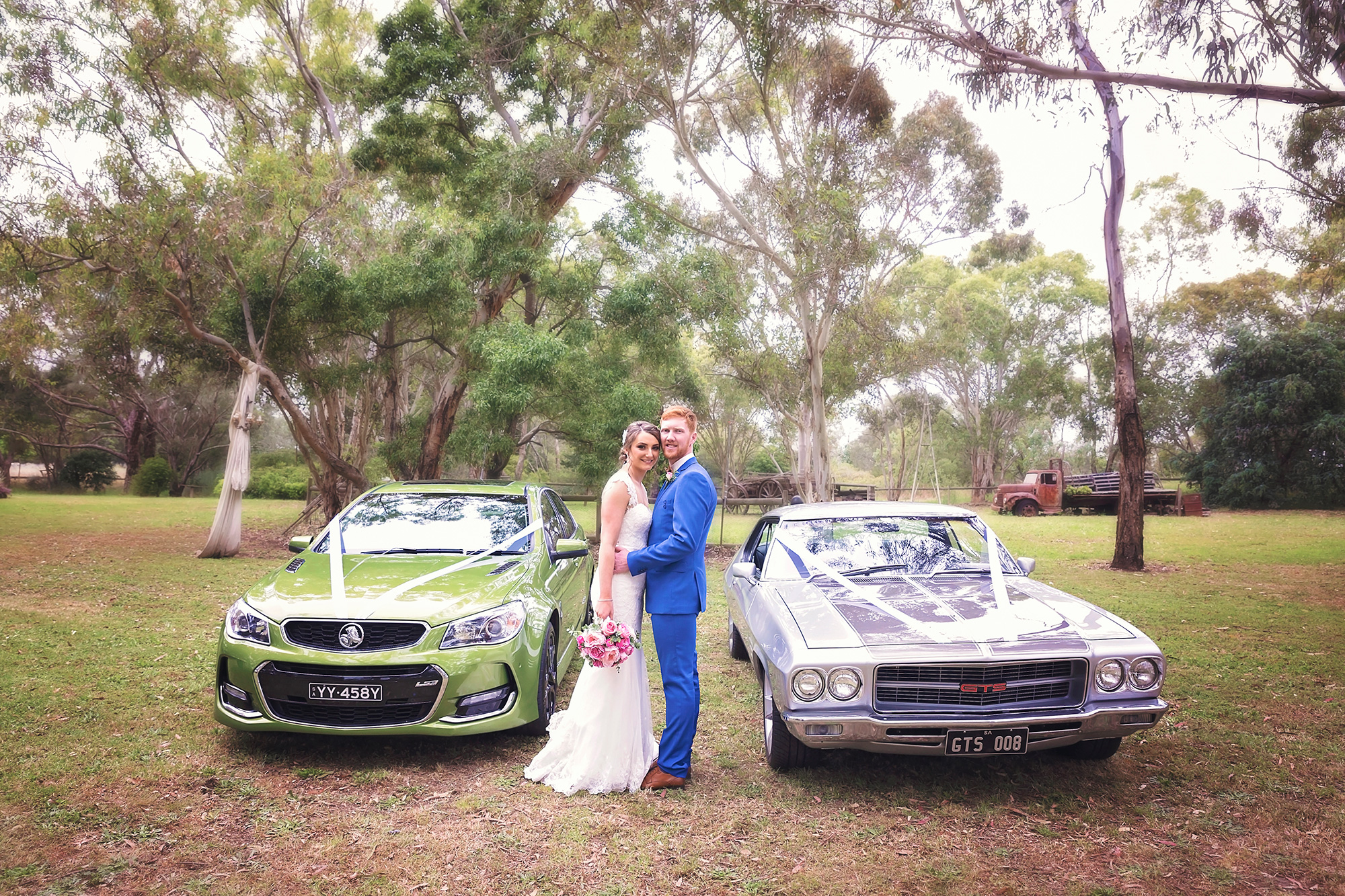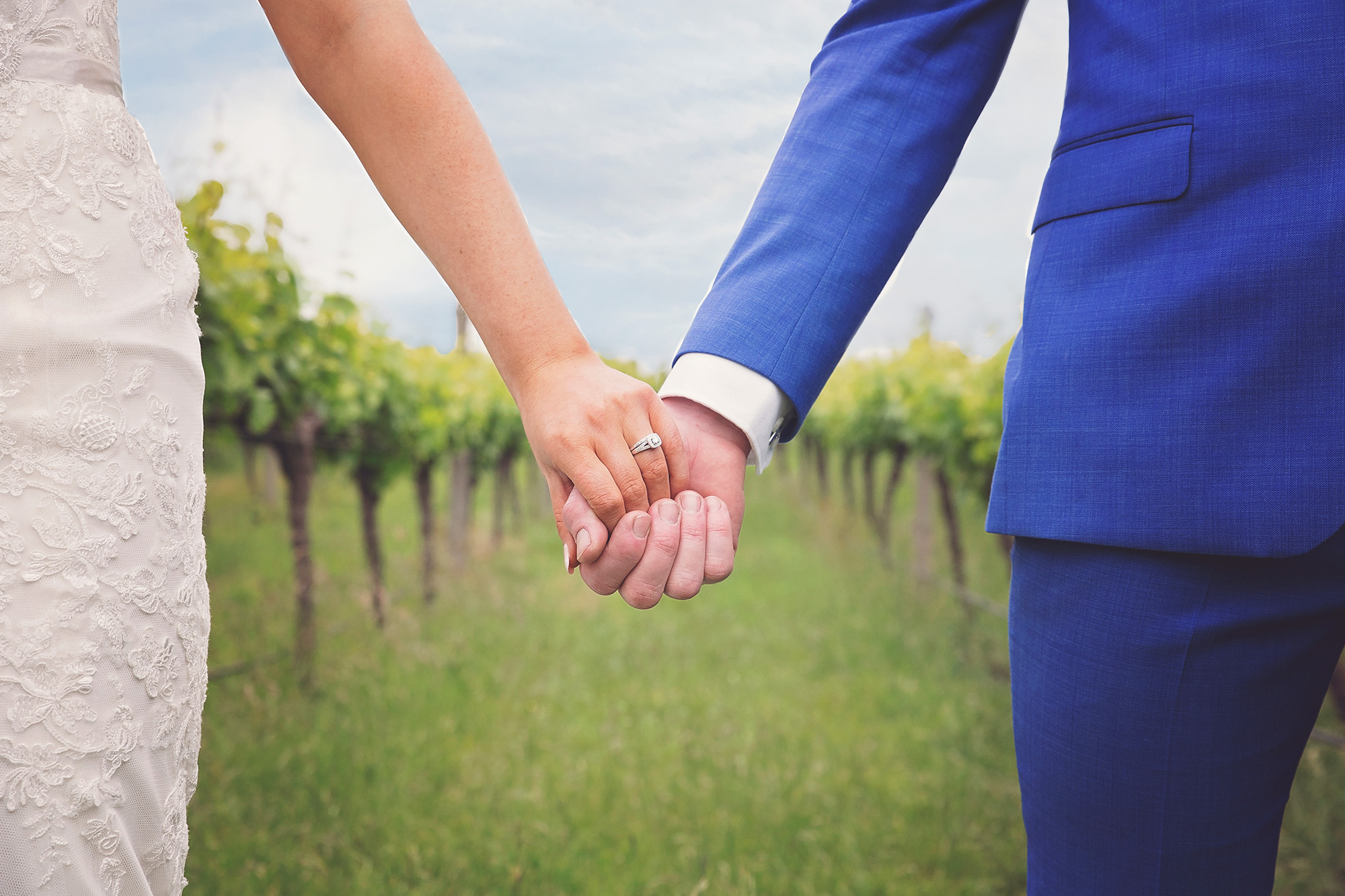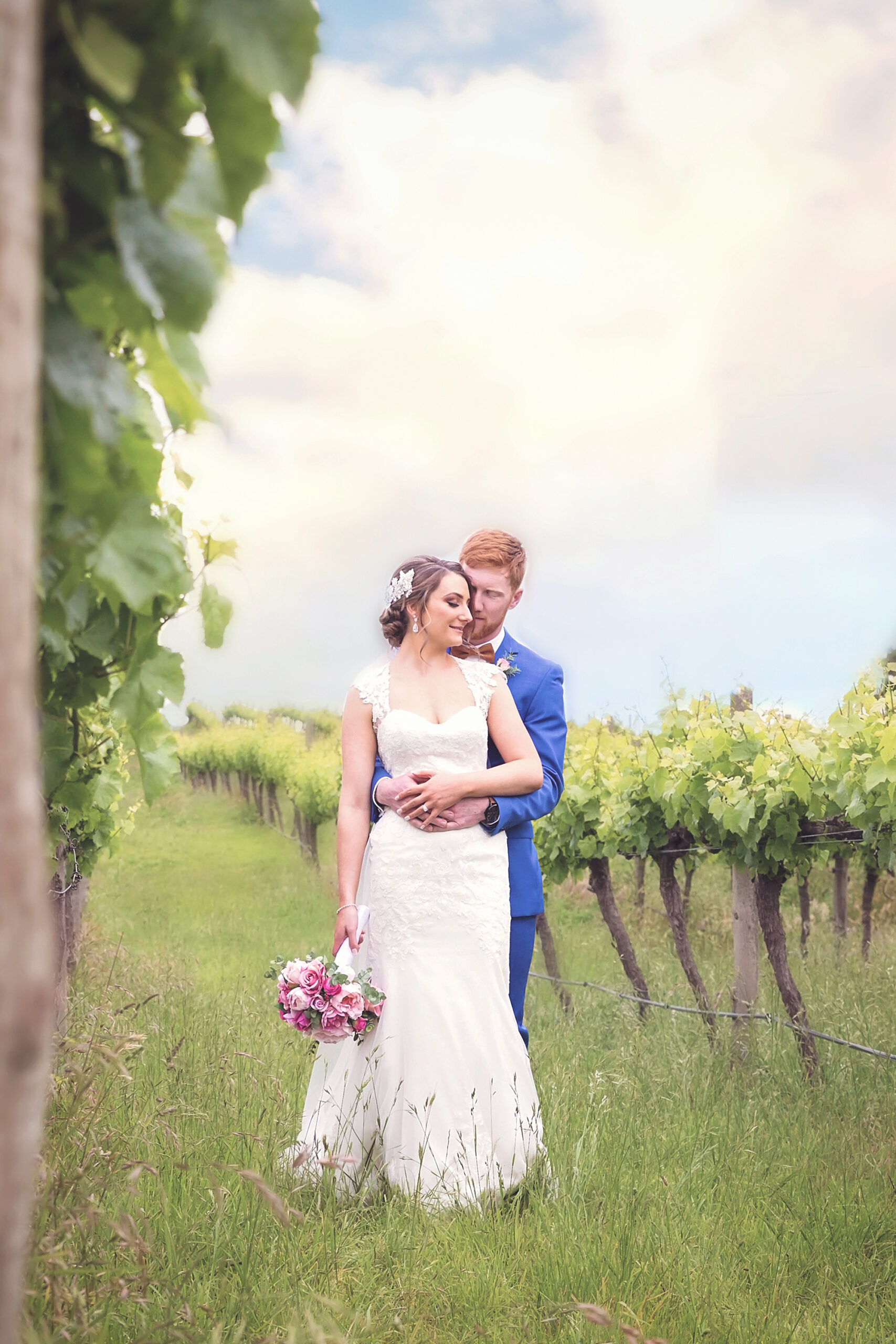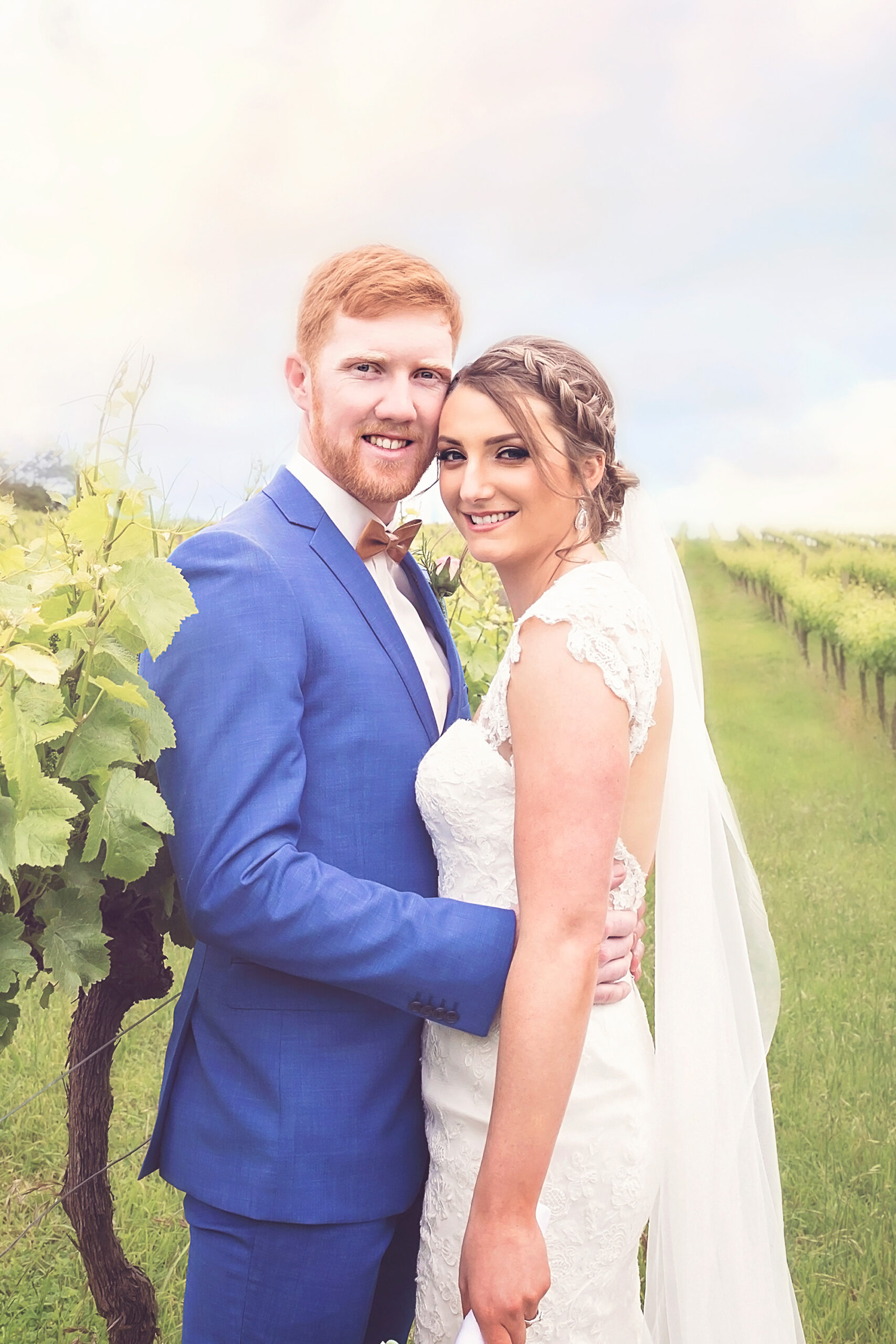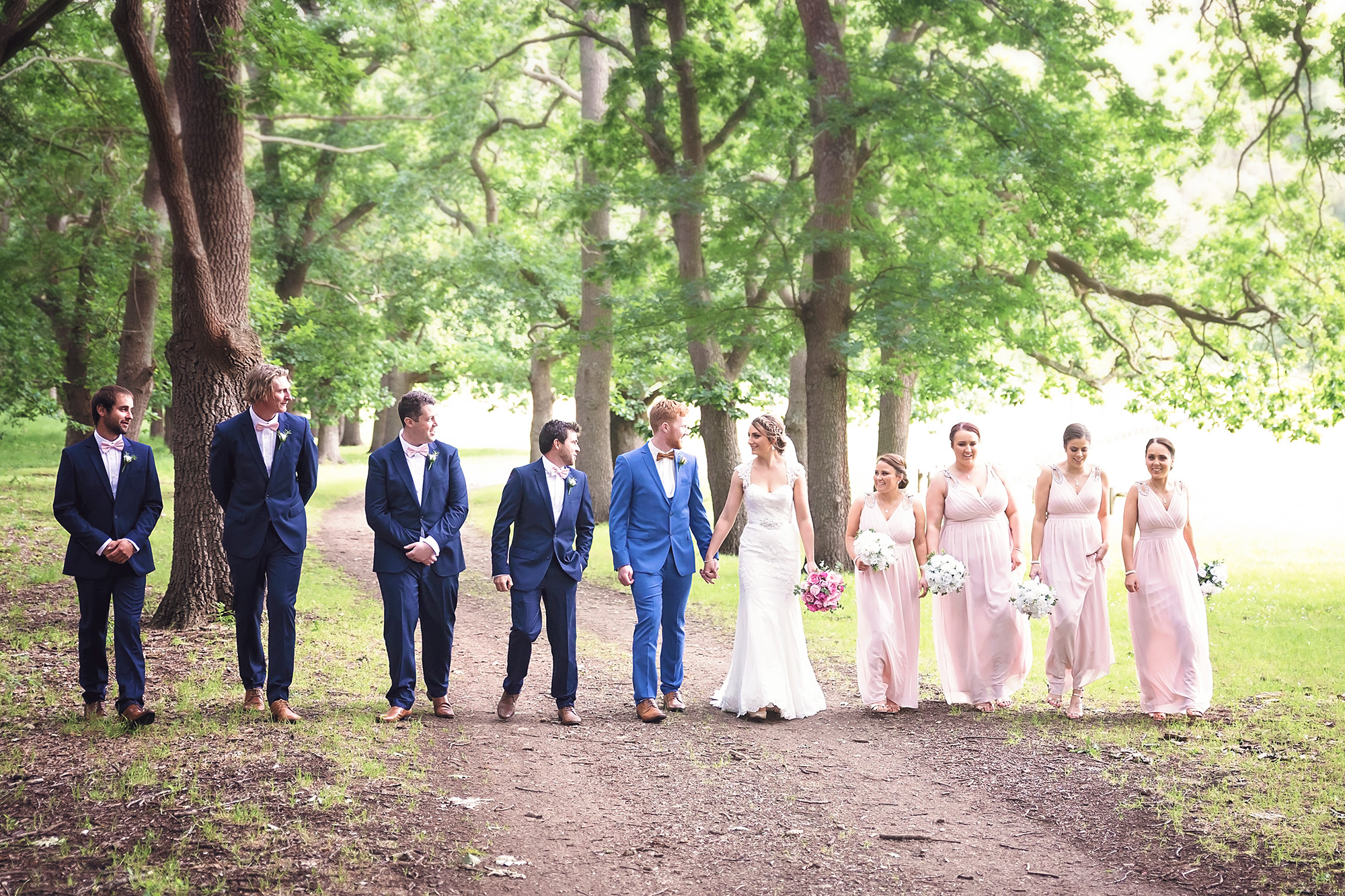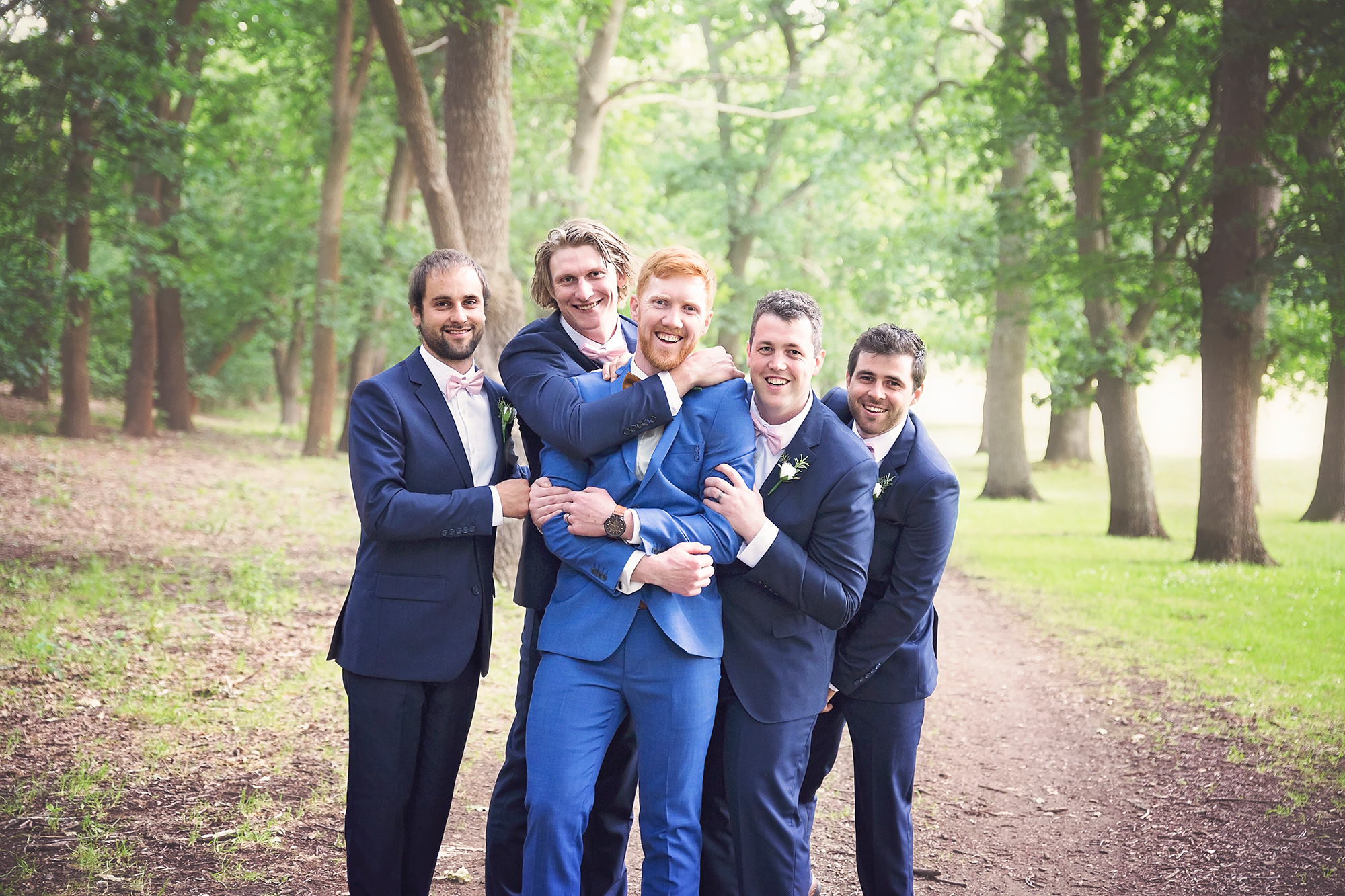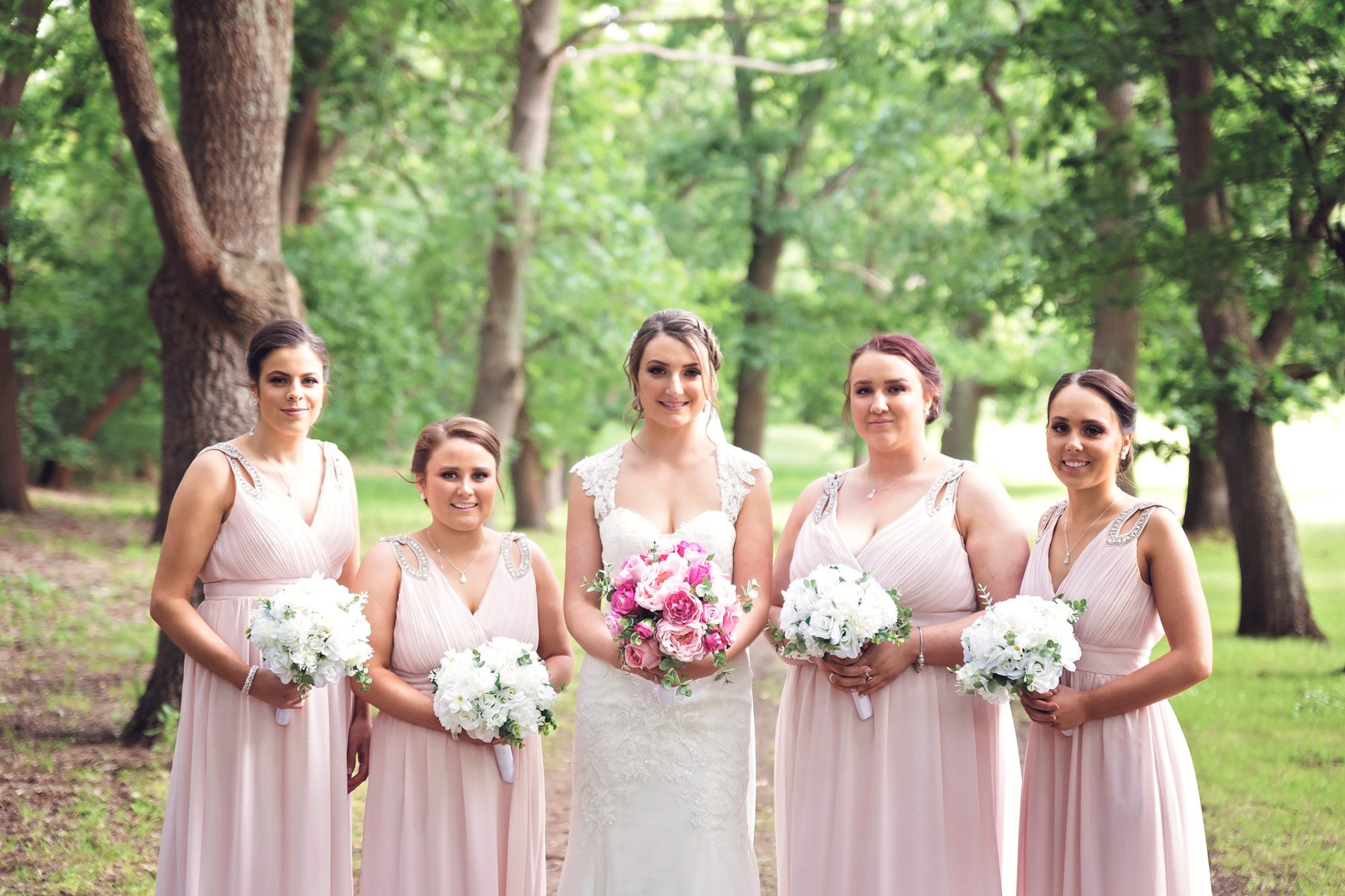 Taylah chose white bouquets for her bridal party, and pink for herself.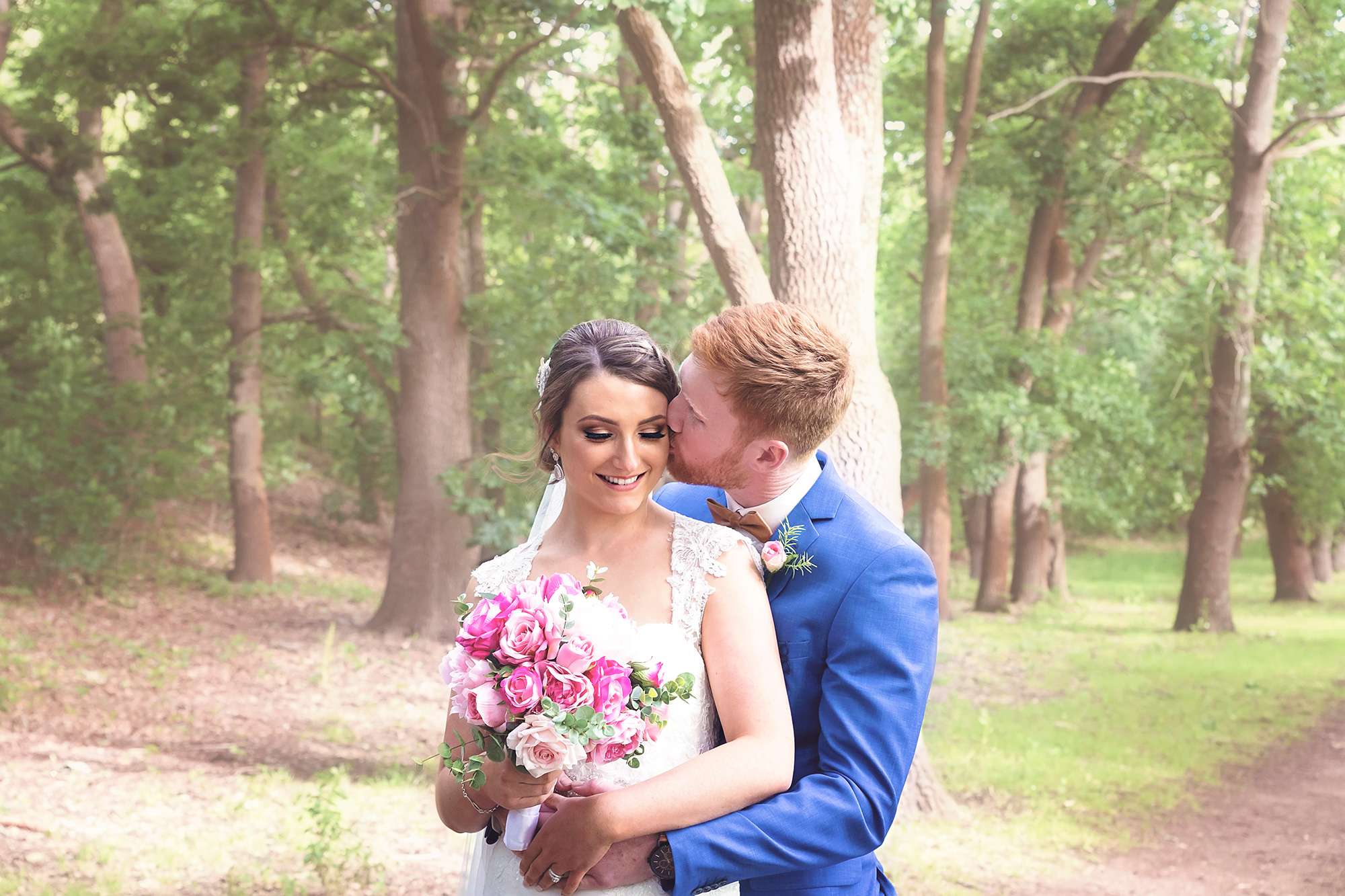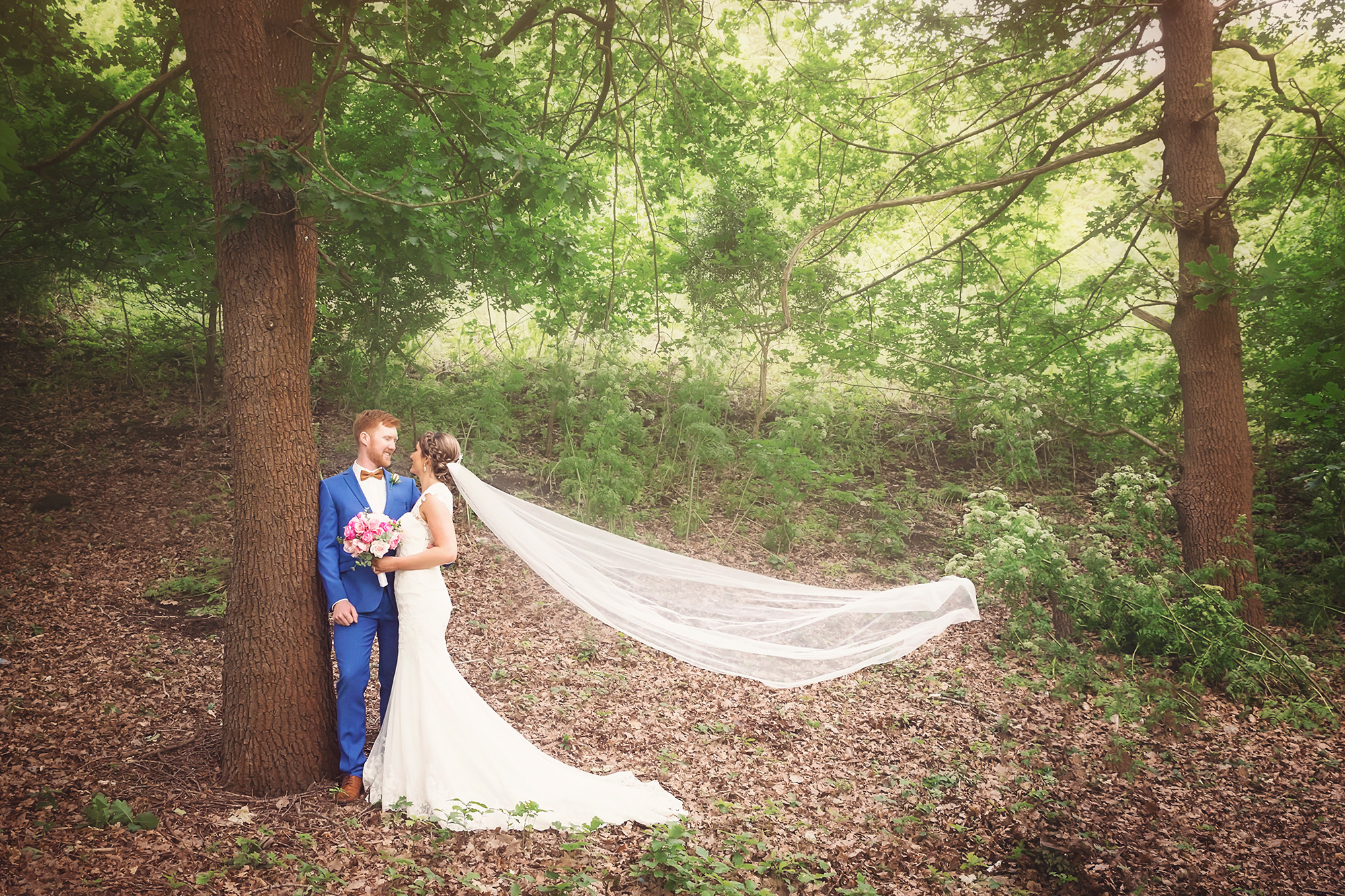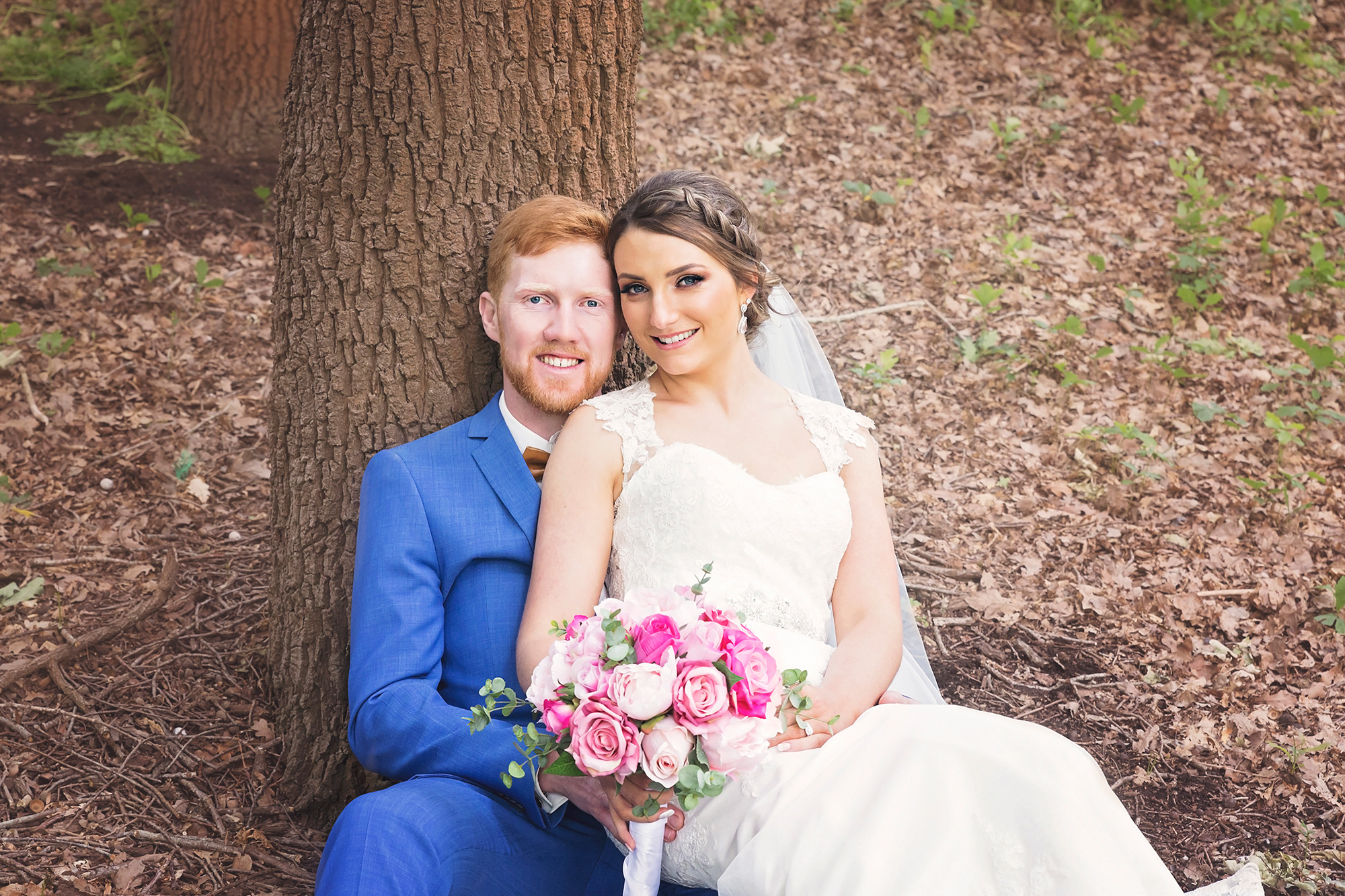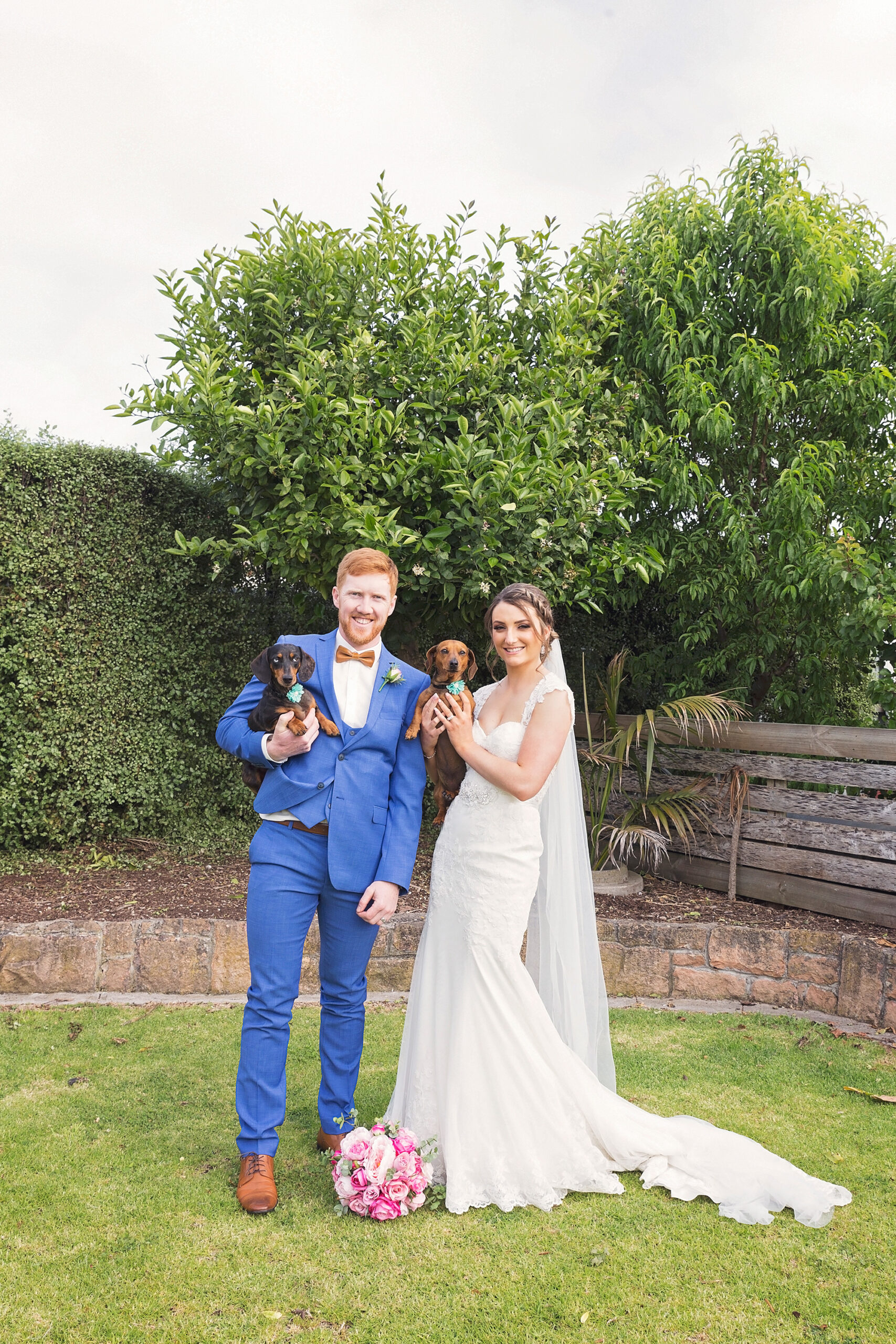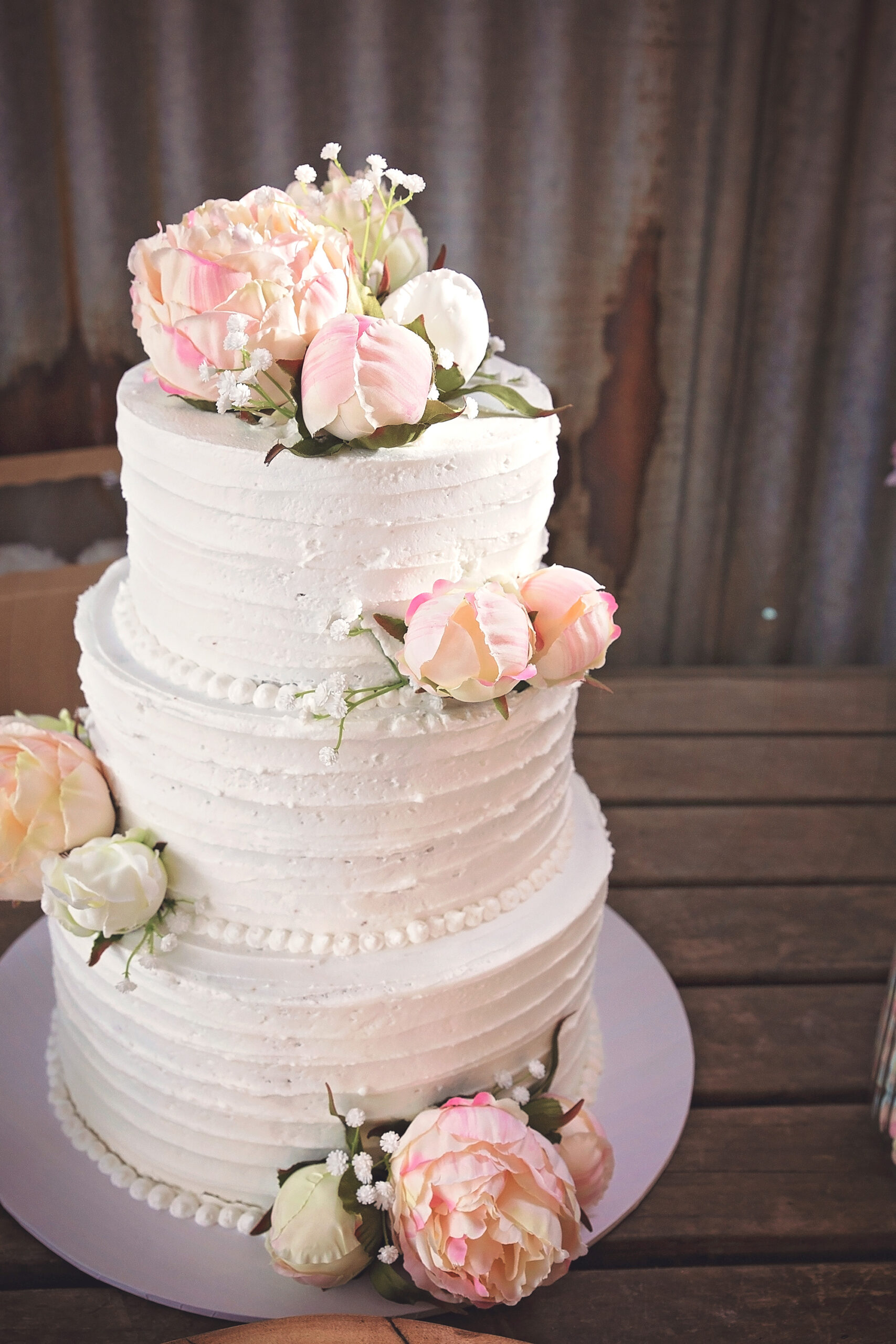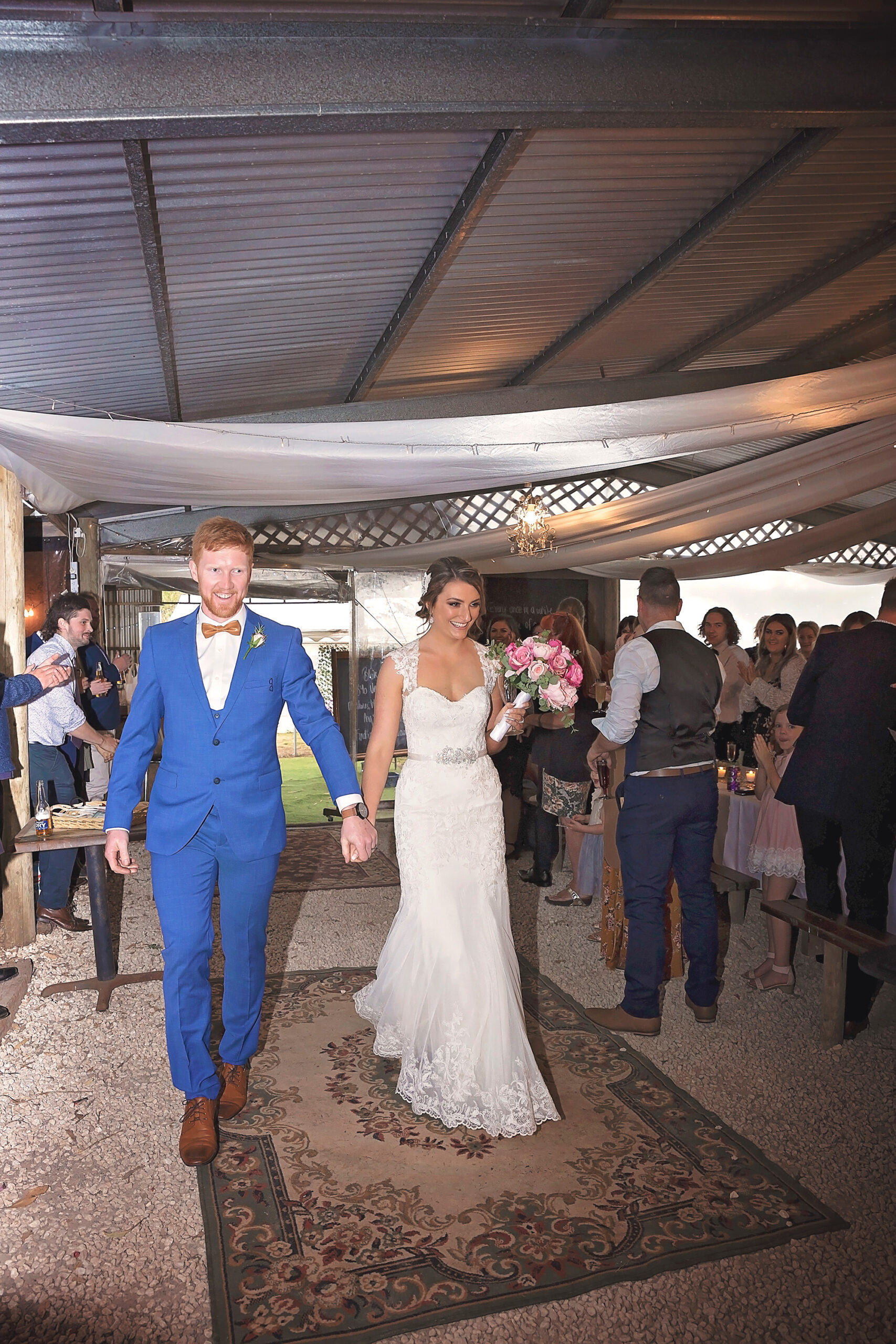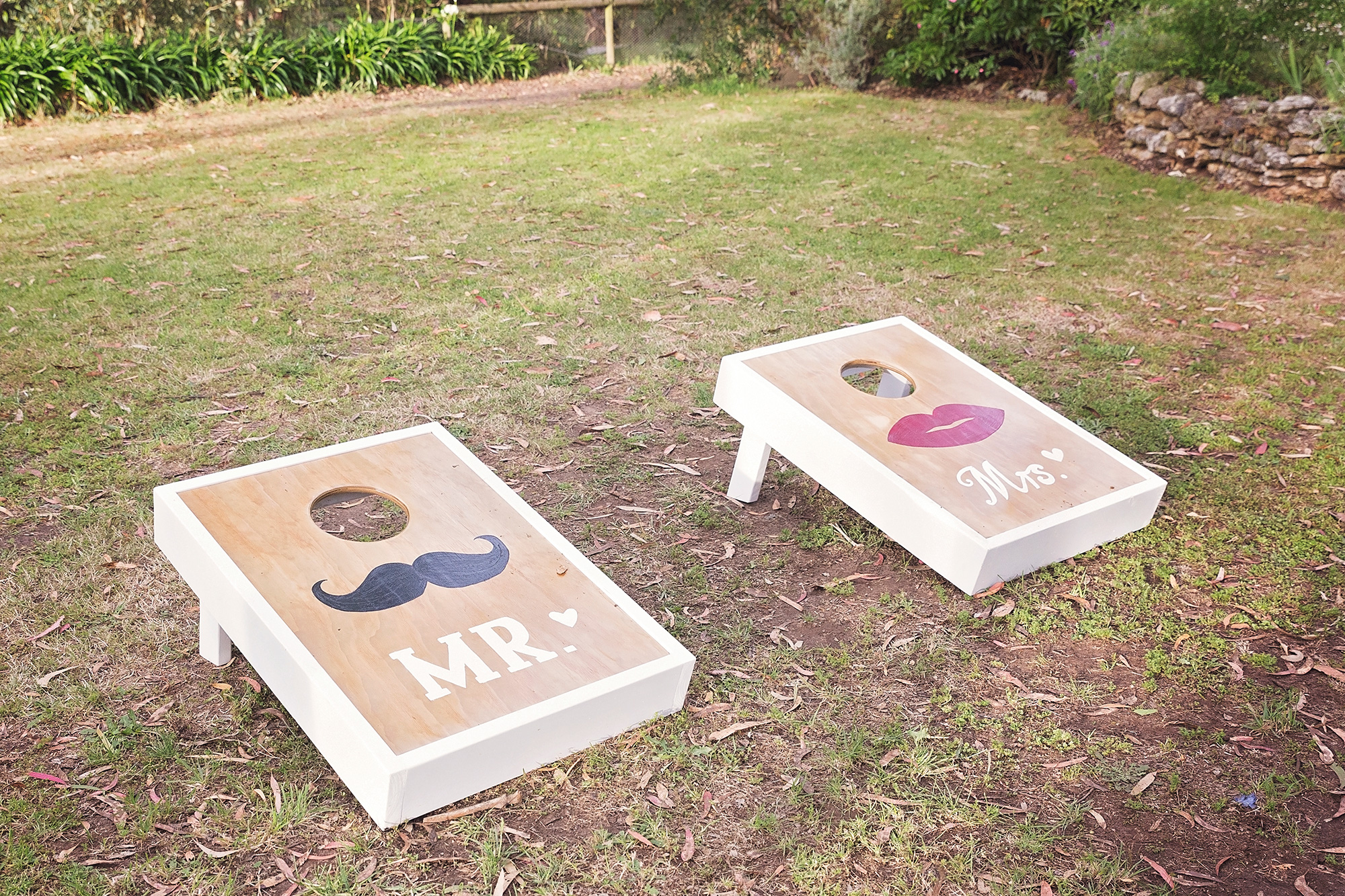 Just part of the fun! The couple had lawn games to entertain their loved ones.