When it comes to football, Melissa and Vincent might be cross-town rivals, but their love for each other is just as fierce.
"Both Vincent and I are huge AFL fans, but controversially barrack for South Australia's rival teams (him, Port Adelaide and myself, Adelaide Crows)," Melissa, 26, says.
"We were lucky to have chosen a wedding date in which none of our teams were scheduled to play, and we were so grateful for the opportunity to have photos at Adelaide Oval where we spend so much time weekly supporting our teams.
"We had a lot of fun wearing our team scarves in the photos, and absolutely love how they turned out."
The couple, who met in 2010, held their classic elegant wedding on April 14, 2018 at Saint Ignatius Church in Norwood in front of 270 friends and family.
The reception followed at Adelaide's The Grand Ballroom.
"Both coming from Italian backgrounds, the reception was a large and lively celebration full of four courses of food, a table of sweets, lots of drinks and a fresh leg of prosciutto being shaved into slices at the bar for guests to enjoy with a drink later in the night," Melissa says.
"Another highlight of the night was our choreographed first dance to I Won't Let You Go by James Morrison.
"We were also so lucky to have had some friends and family travel from overseas and interstate to attend our day, which made it feel so much more special."
Photos courtesy of Impressions Photography Studio and AM Photoshoot.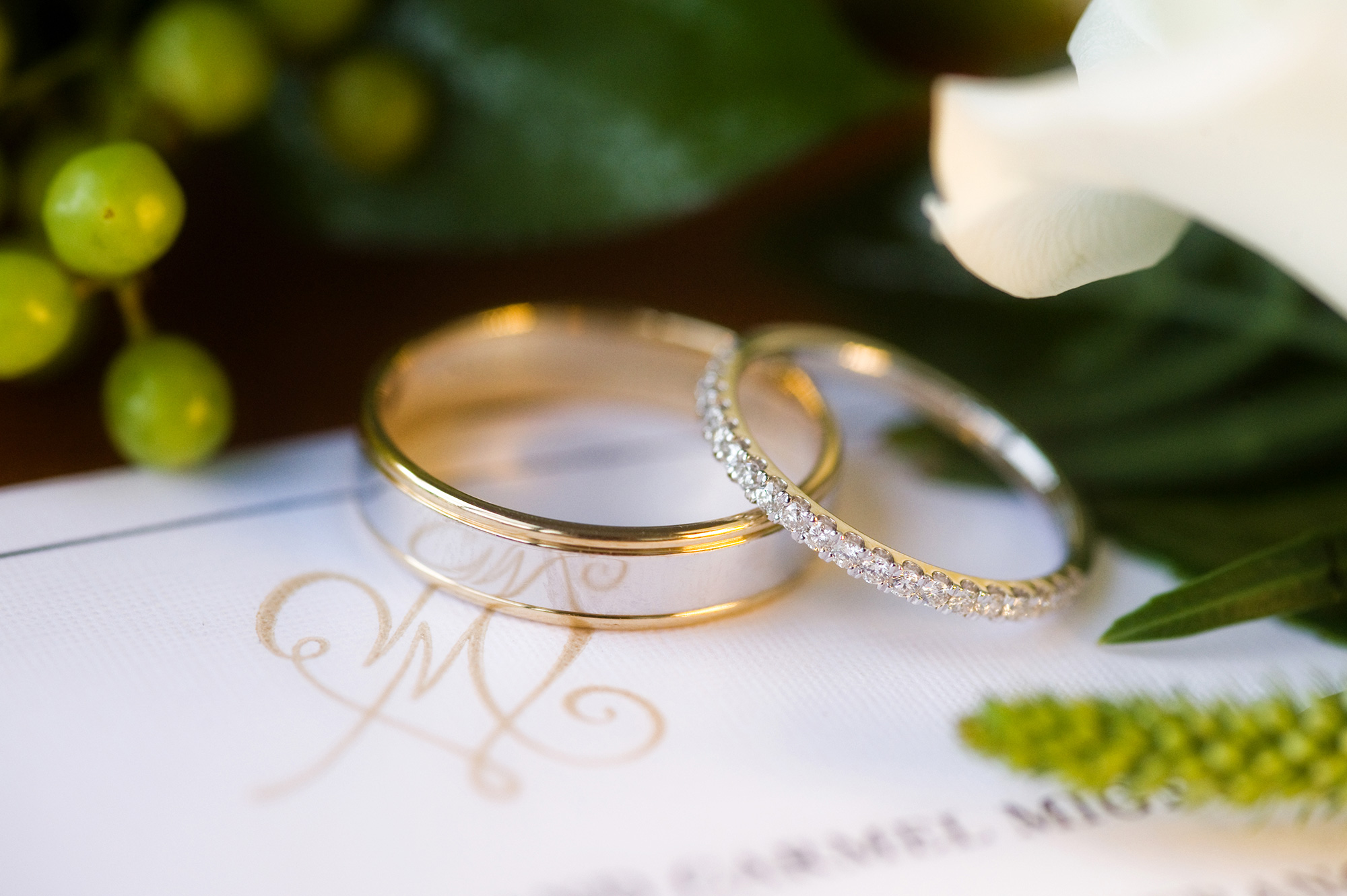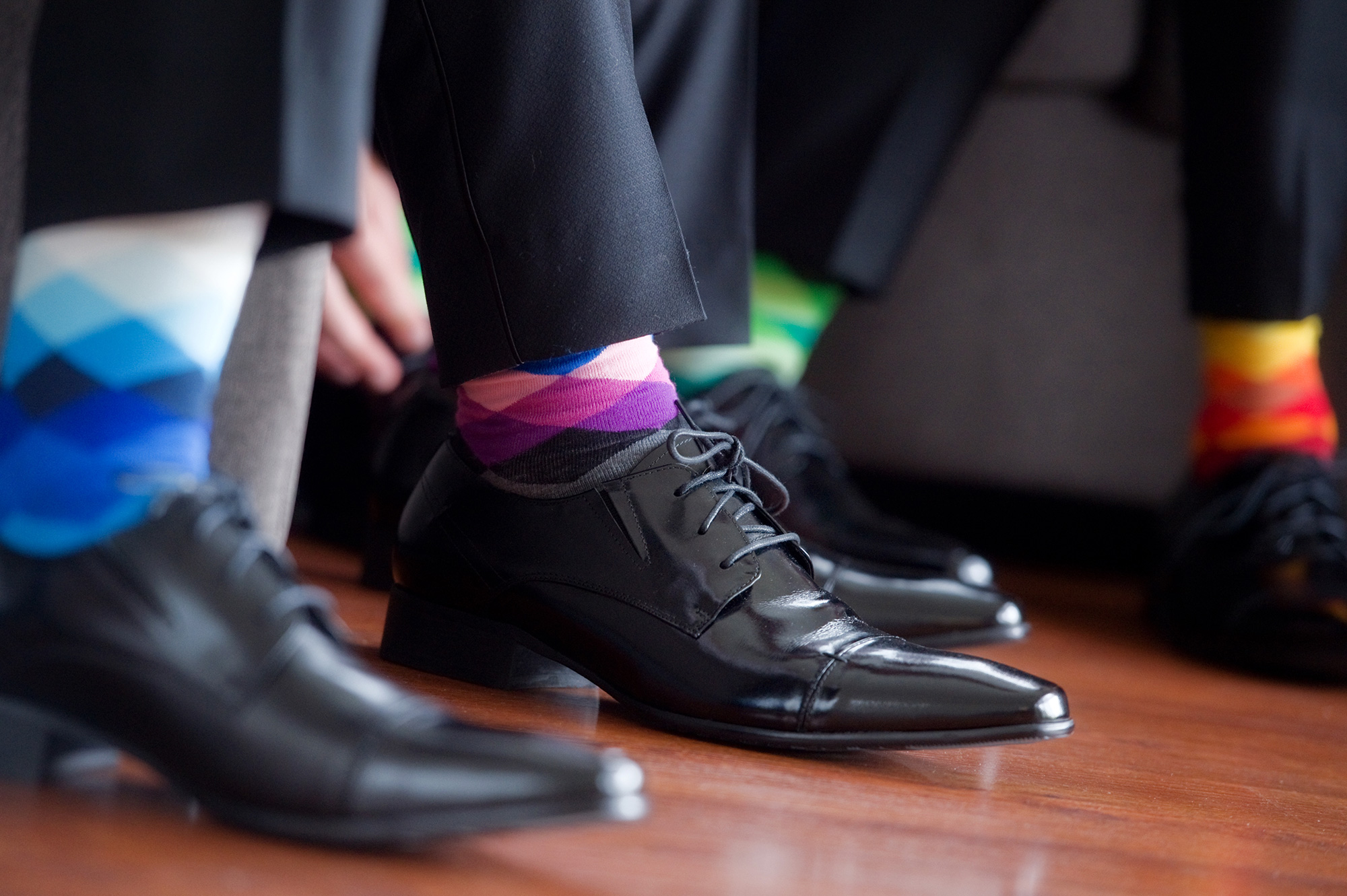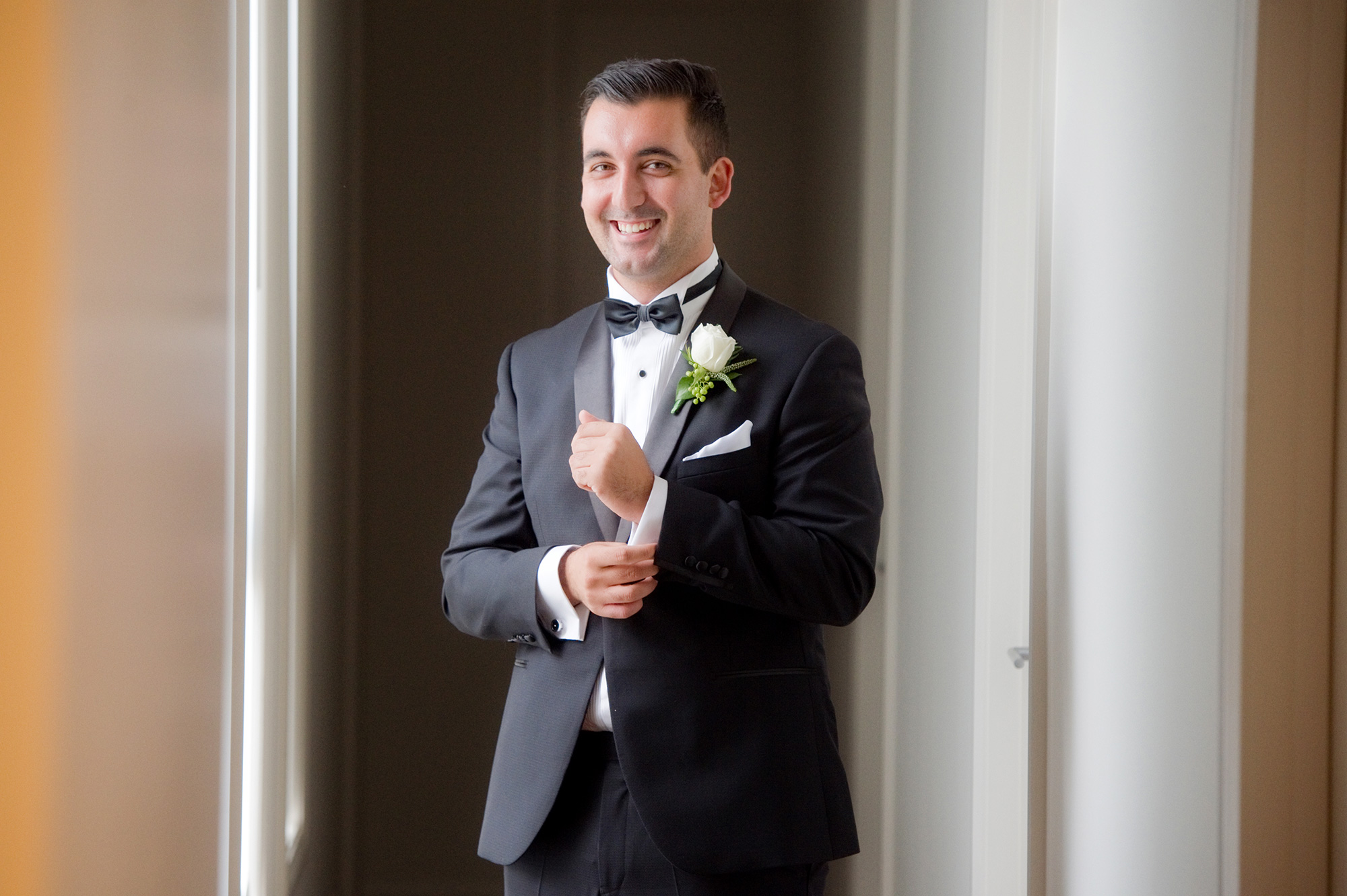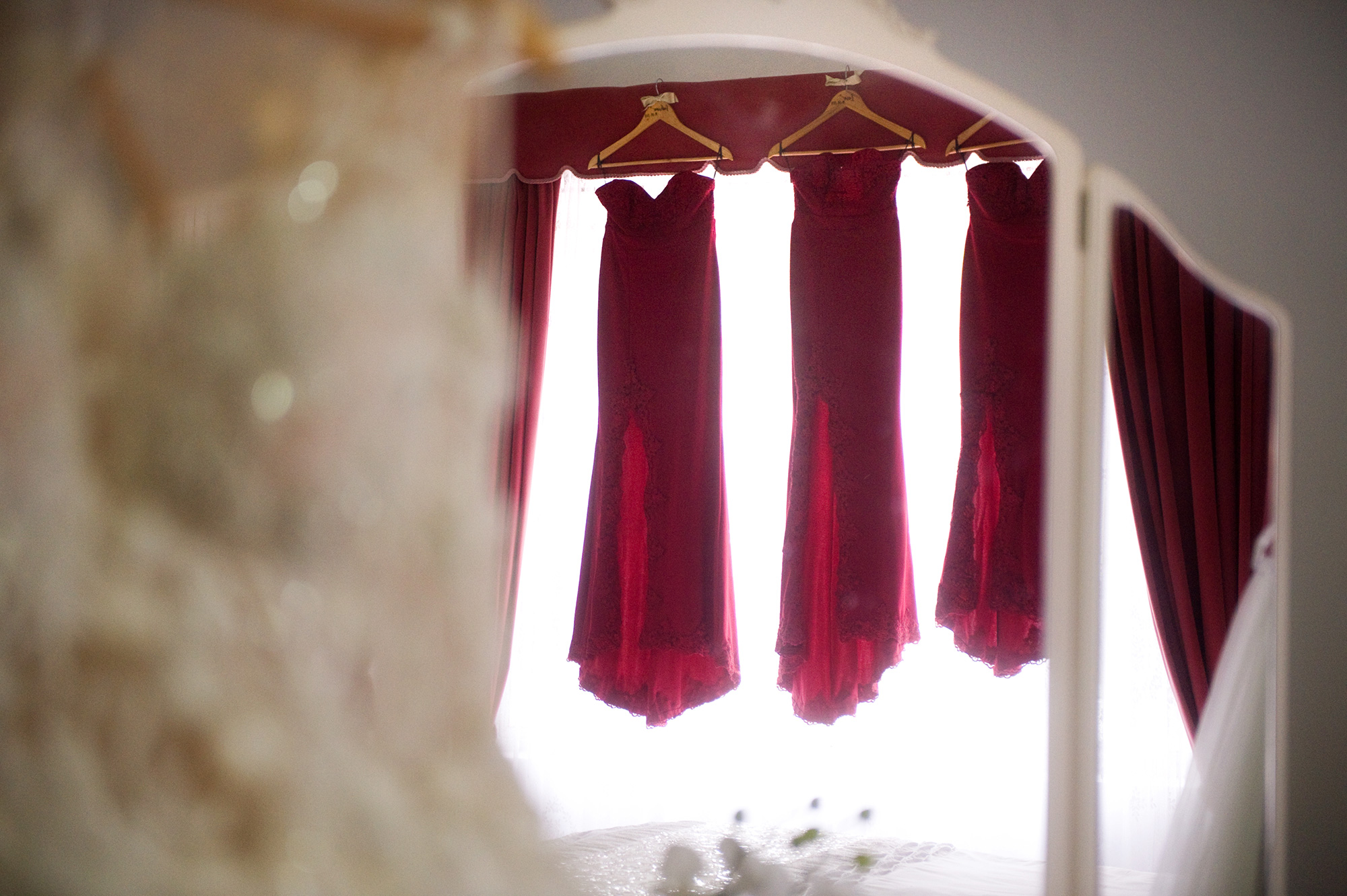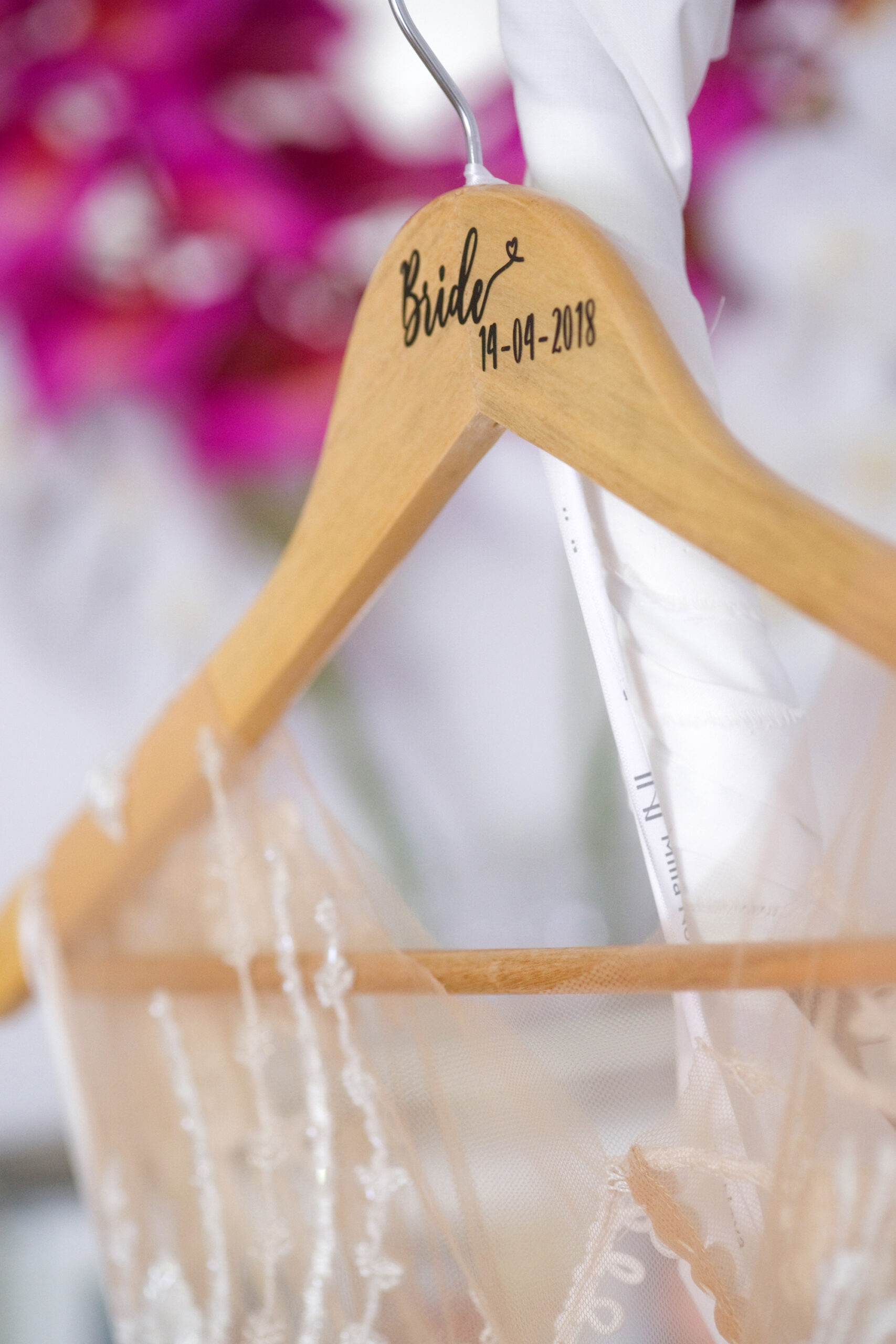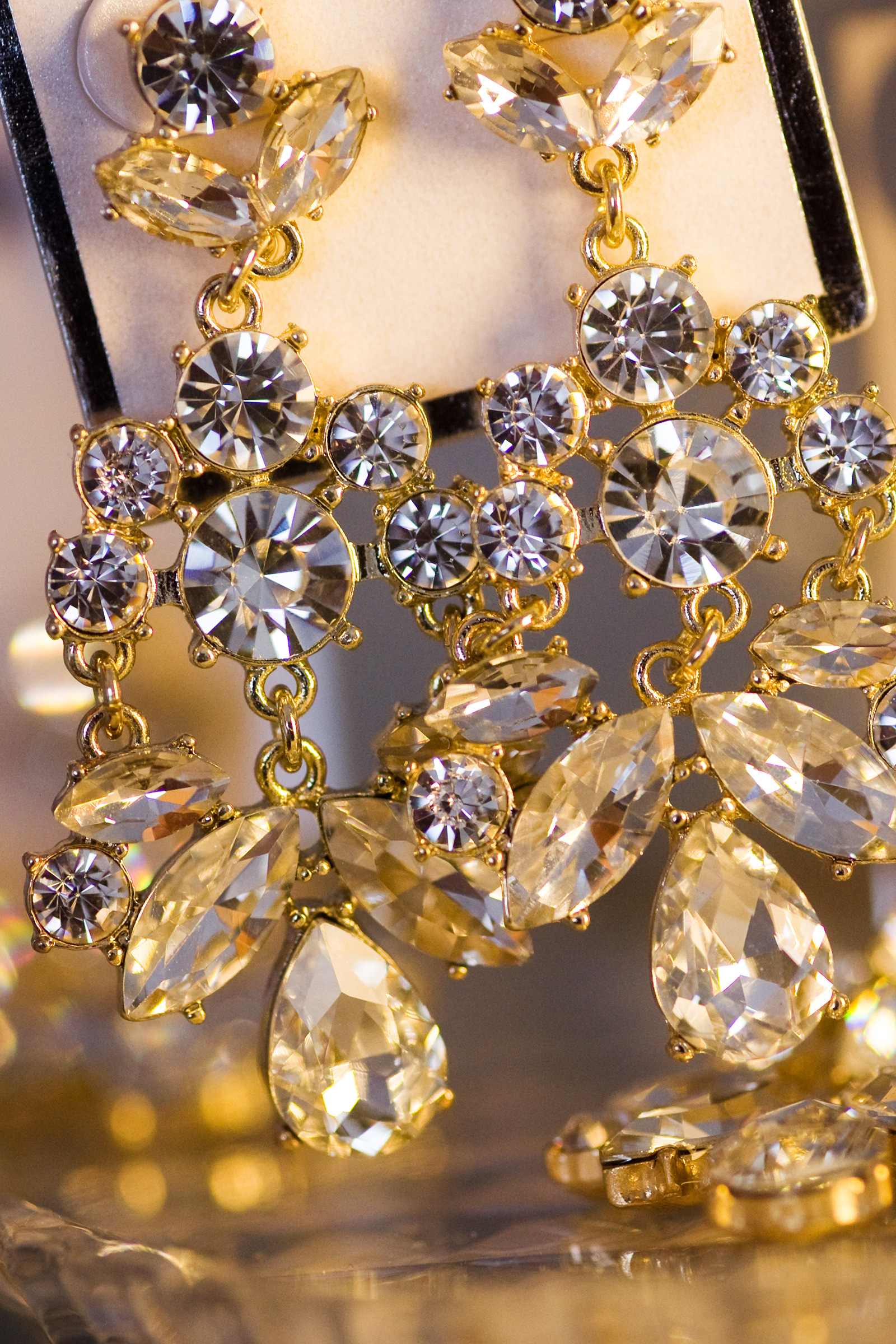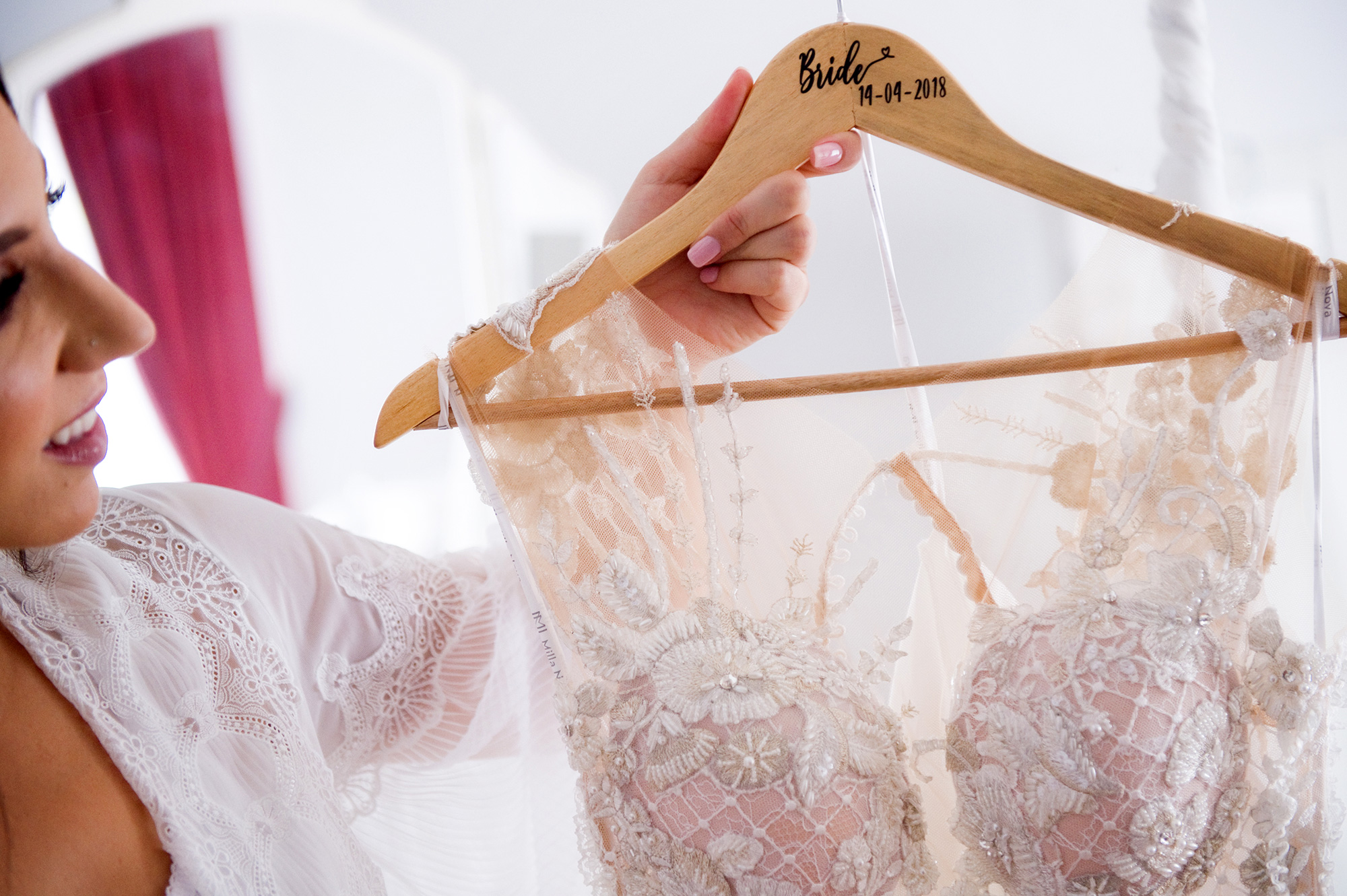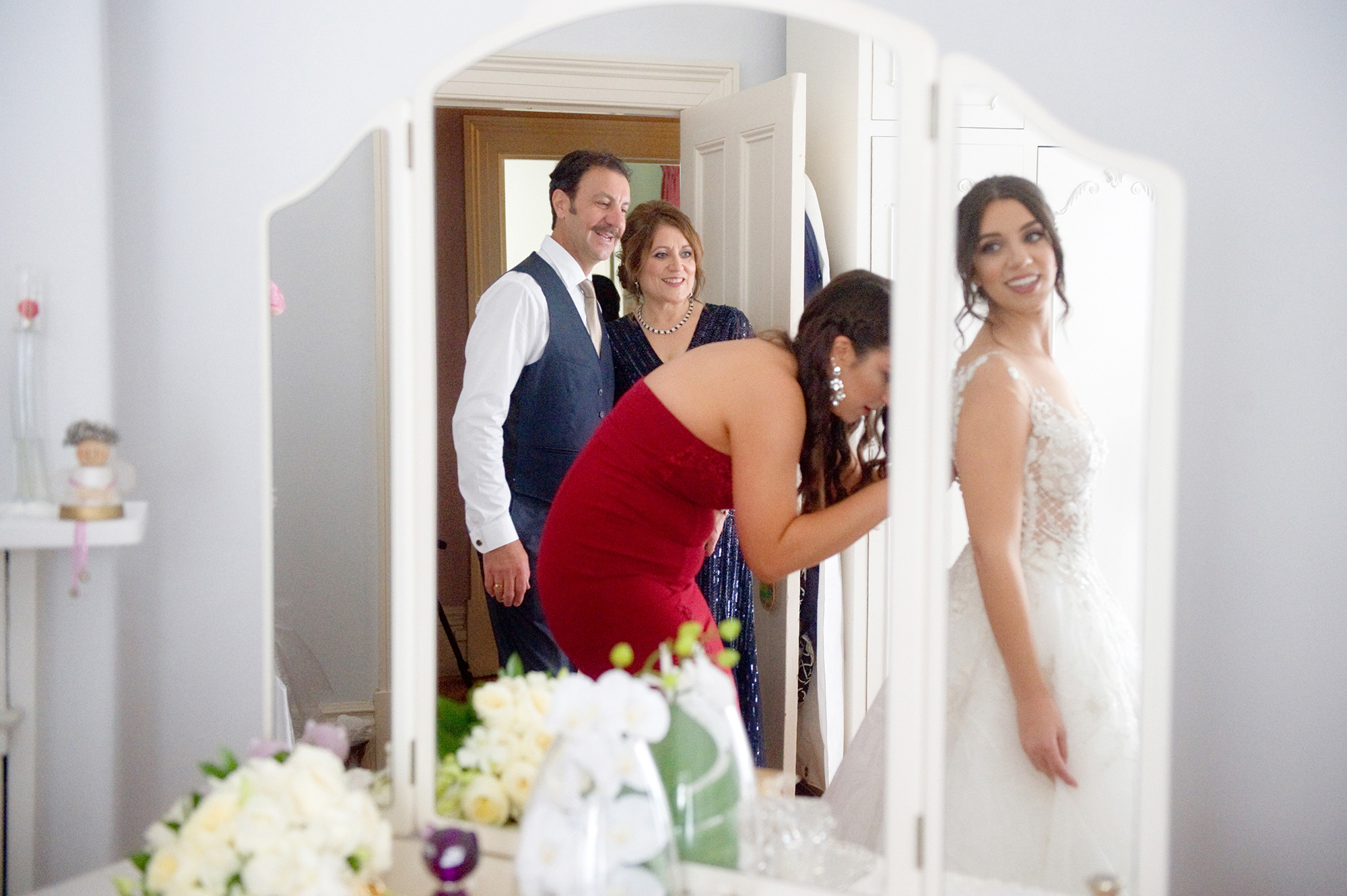 Melissa sourced her illusion neckline gown from Adelaide's Jenny & Gerry's Bridal Centre.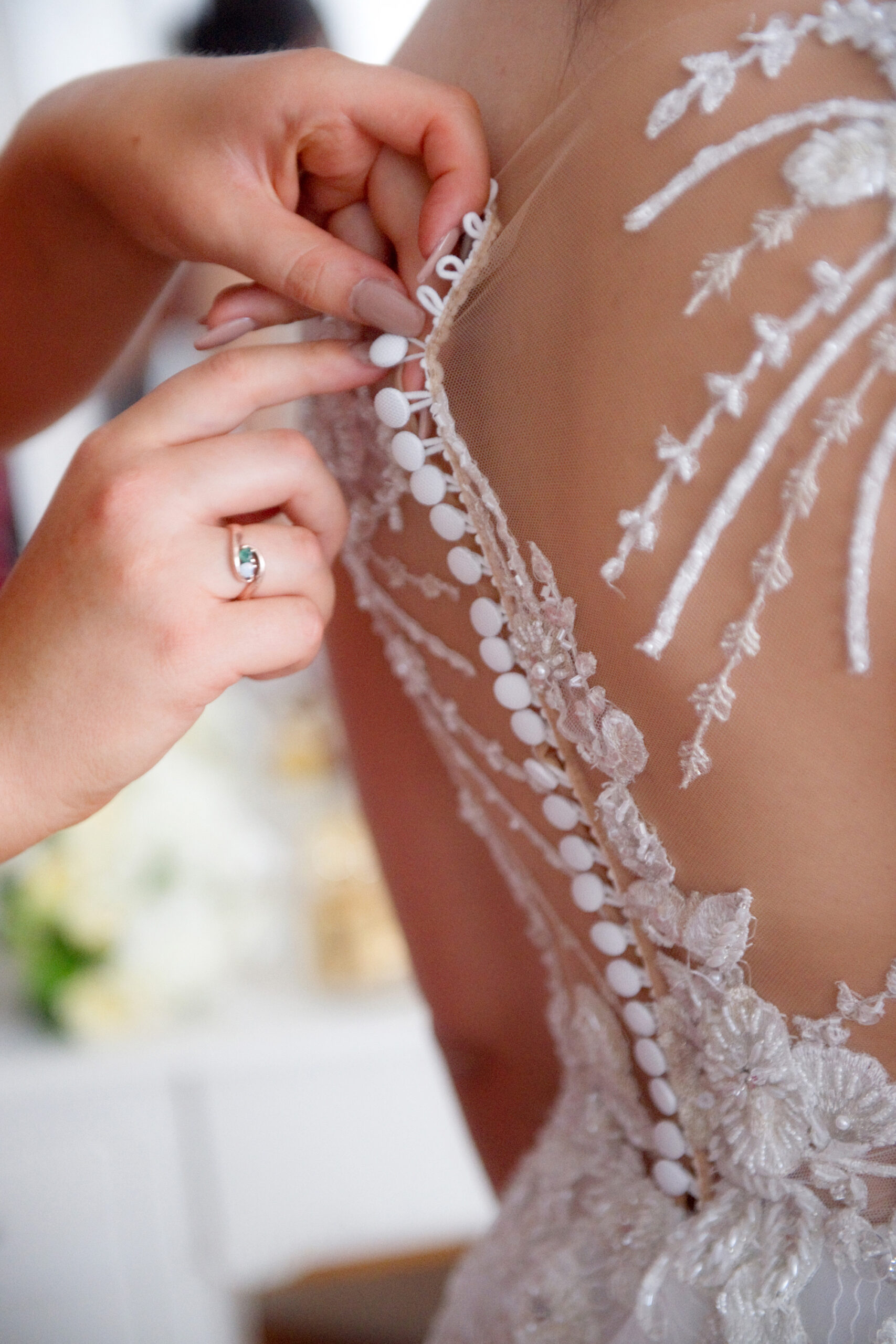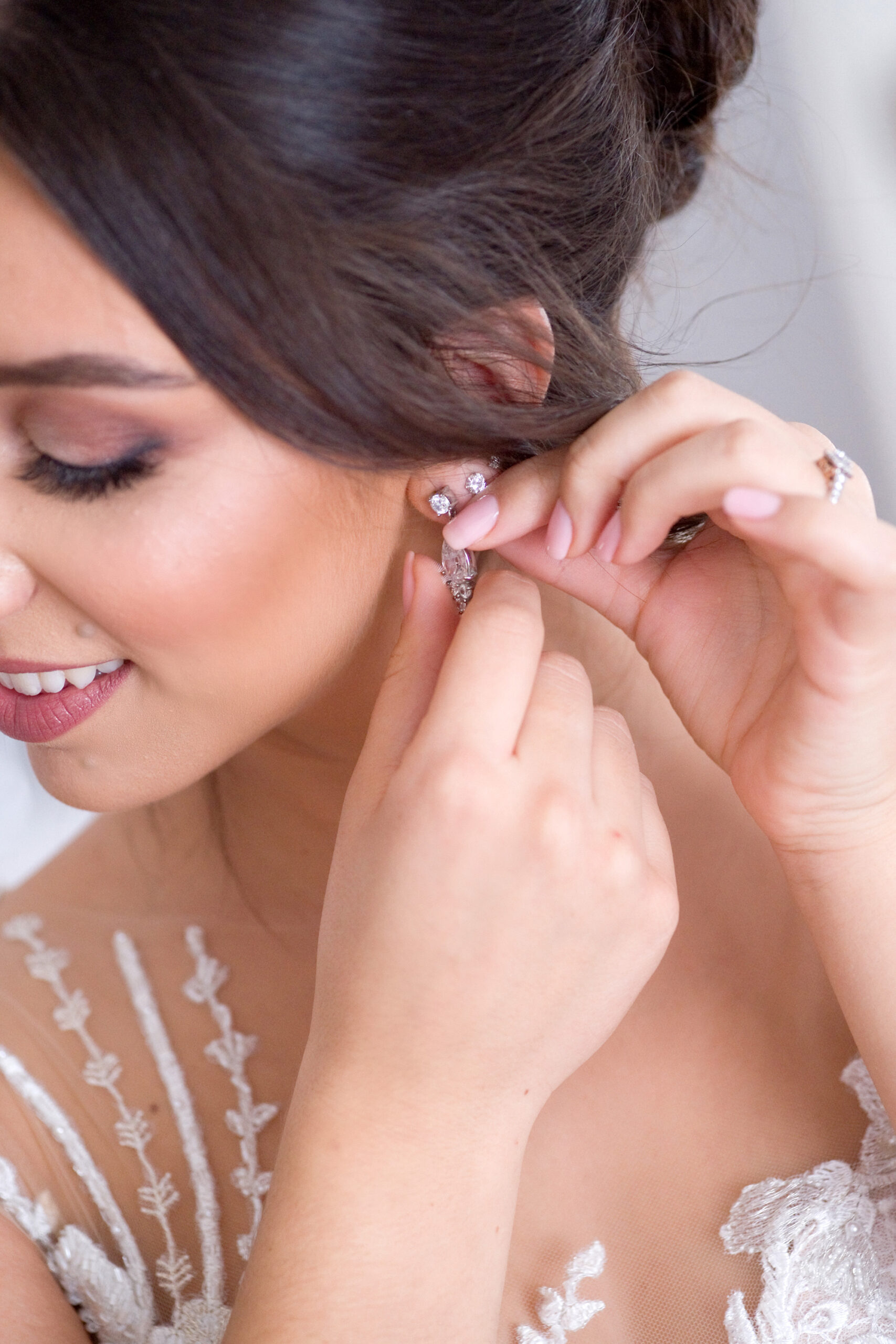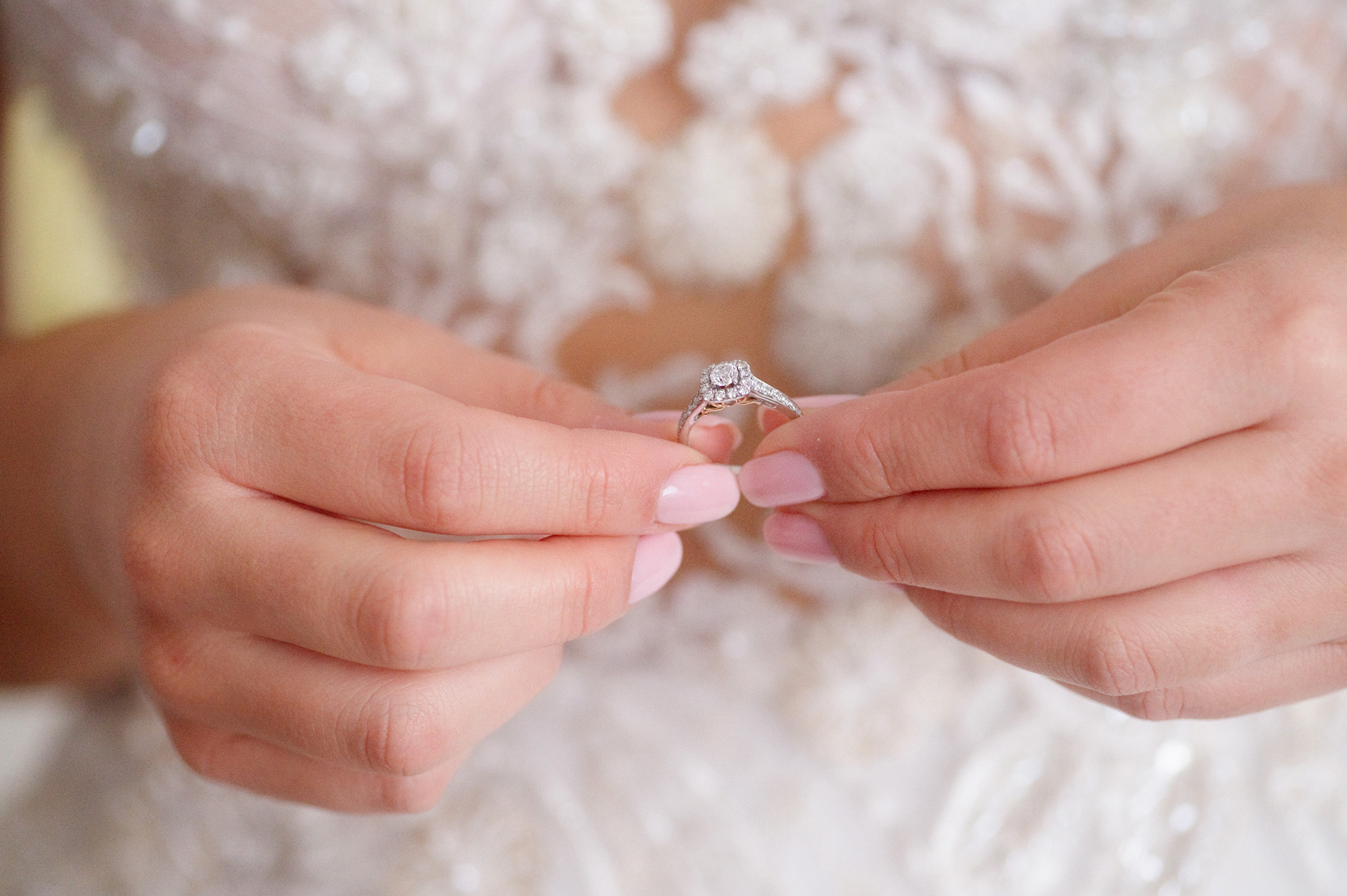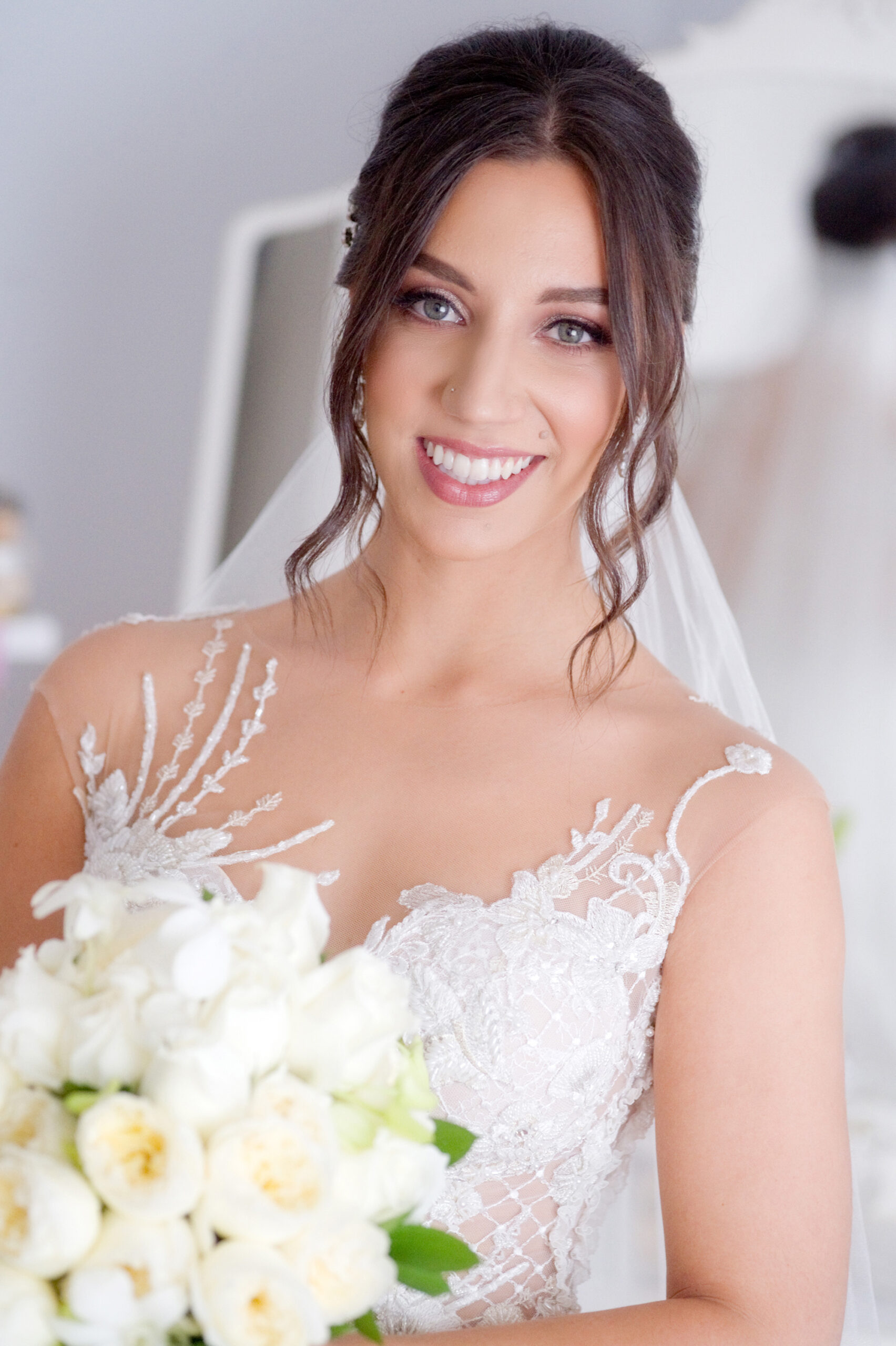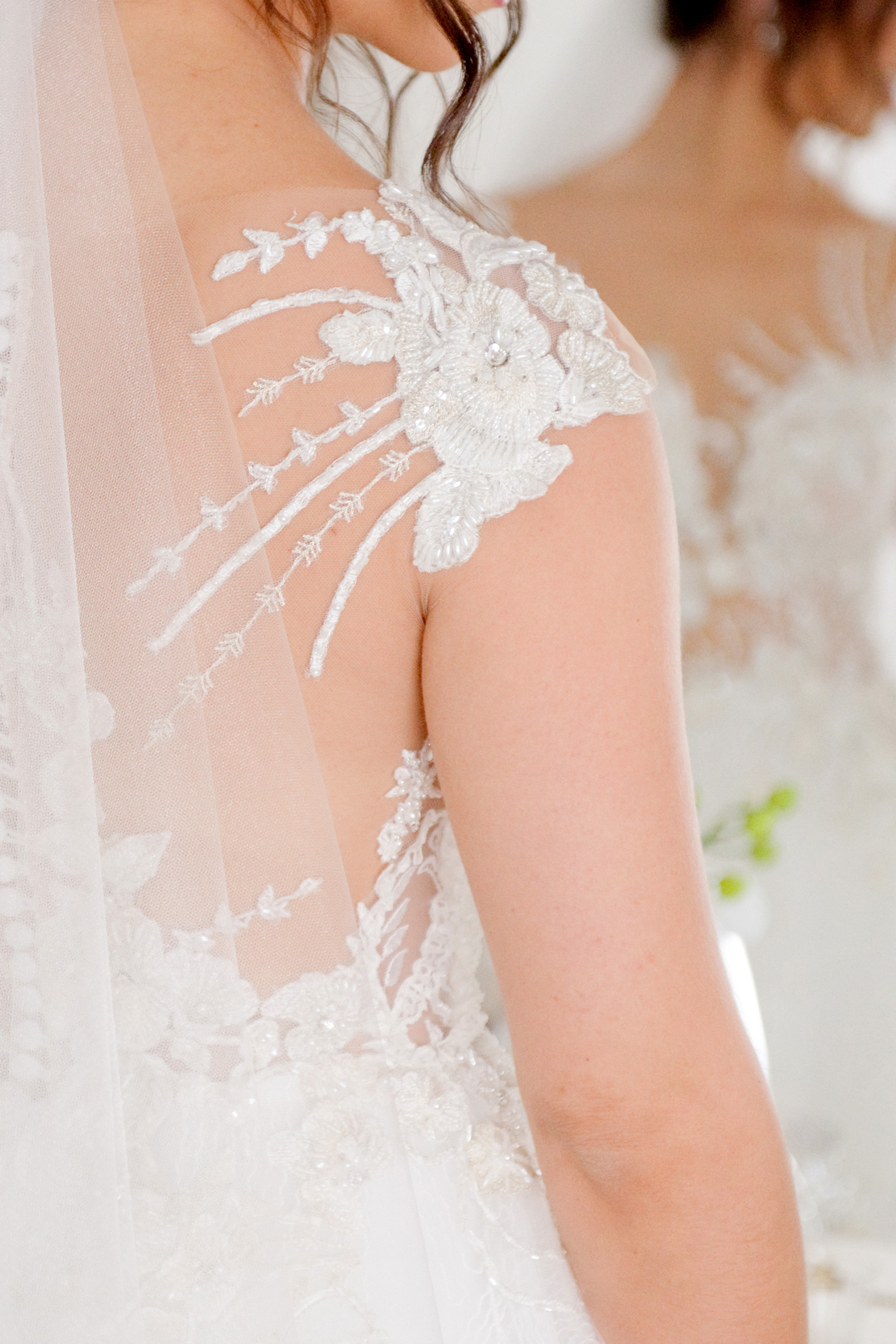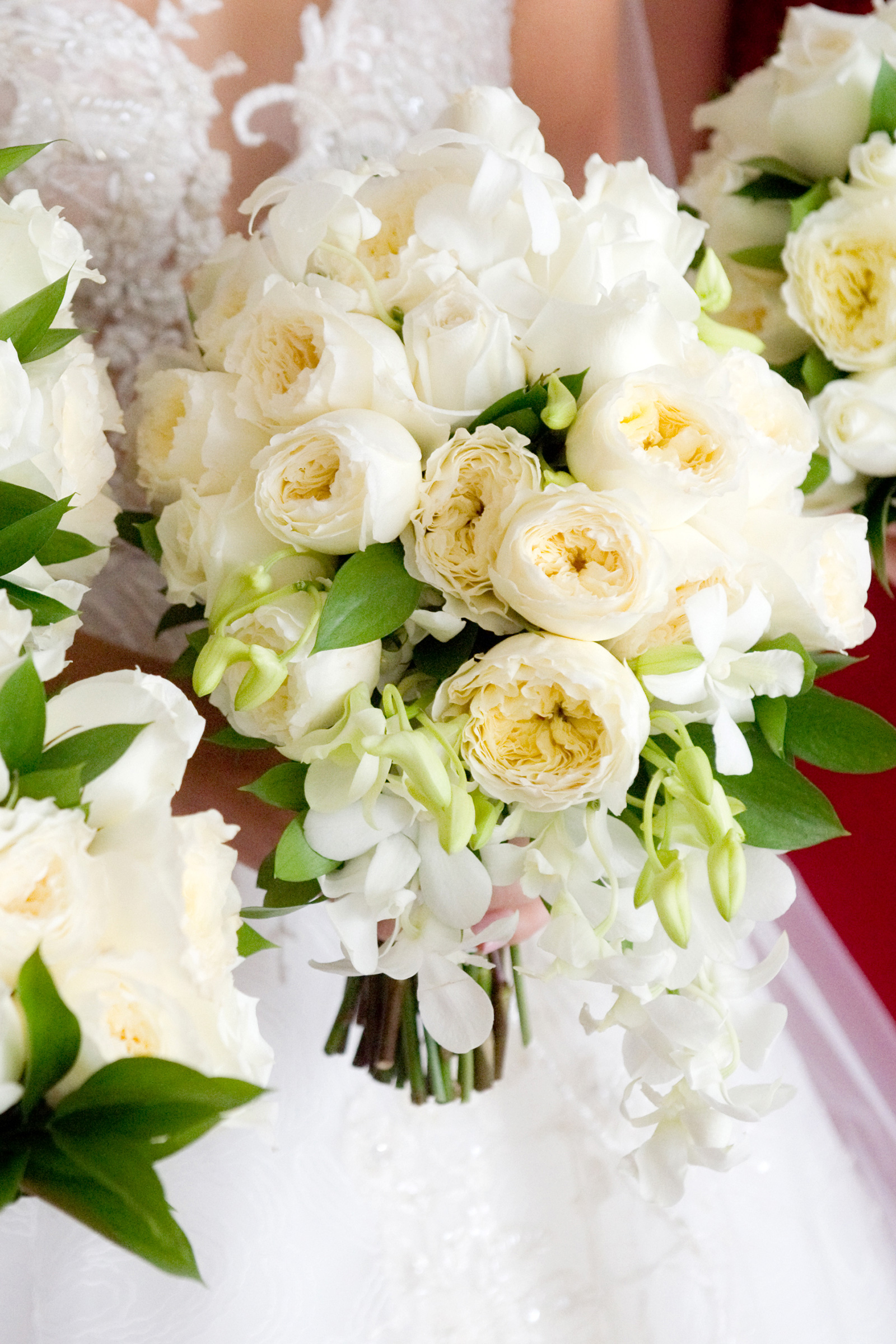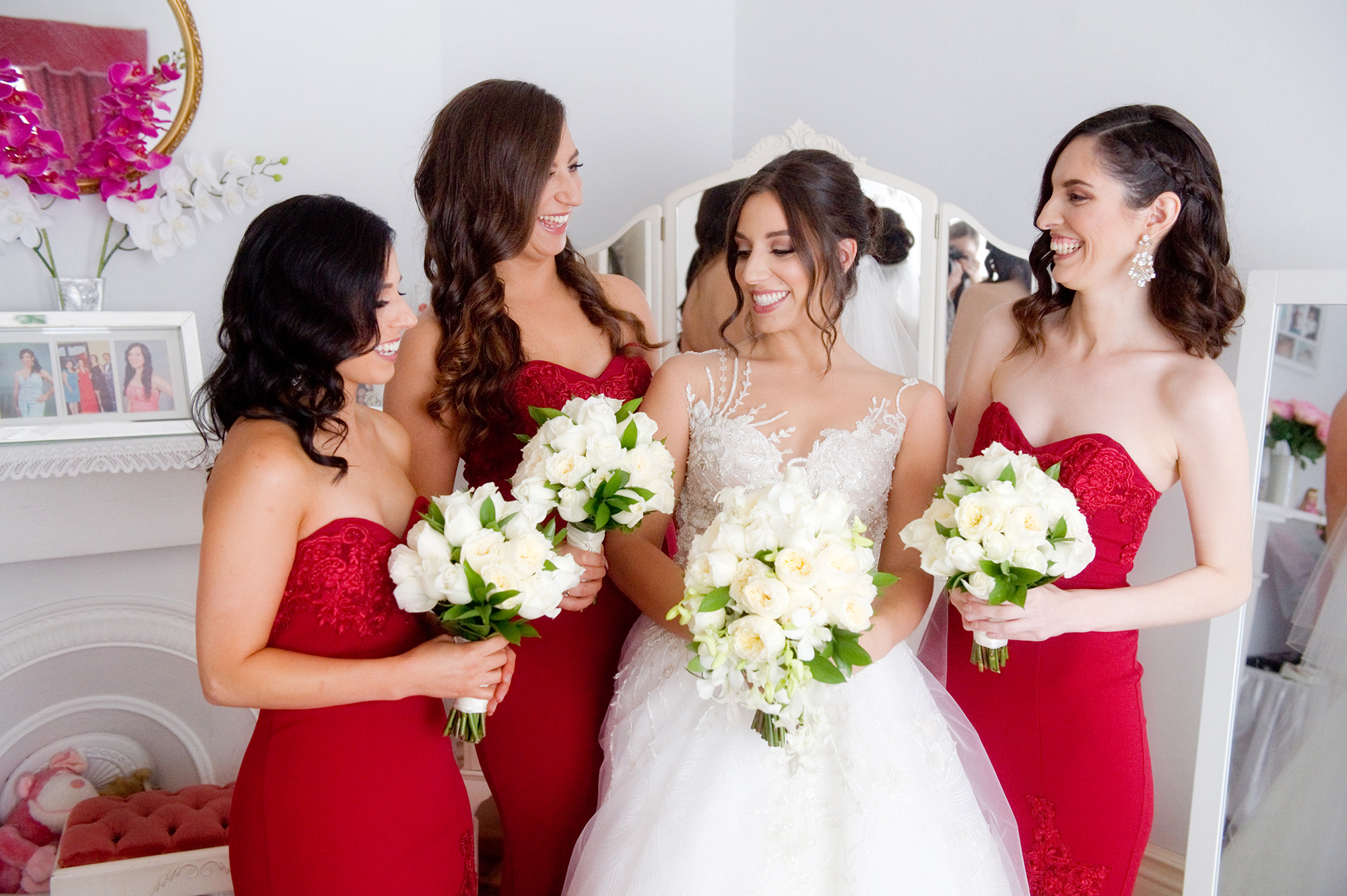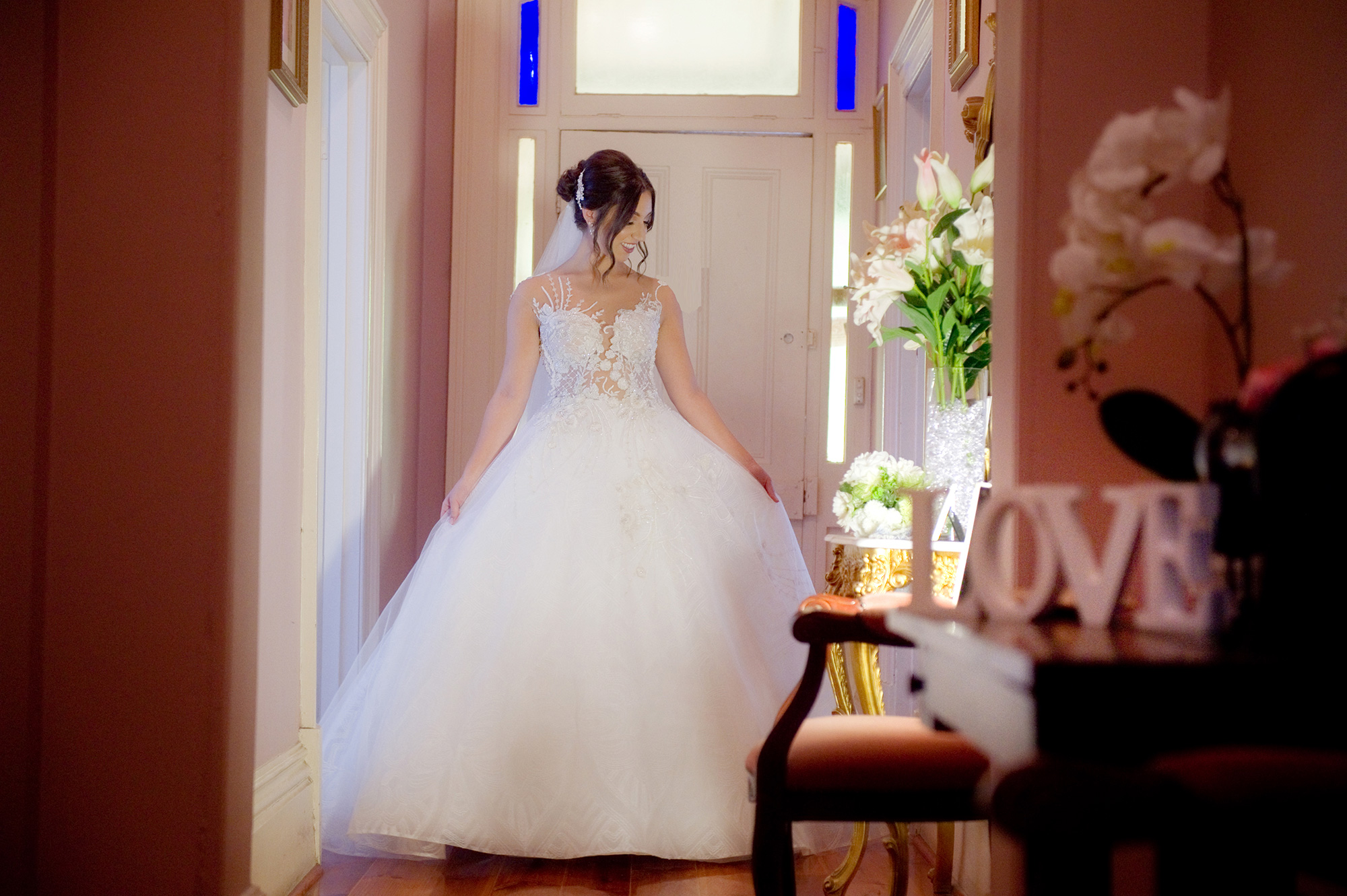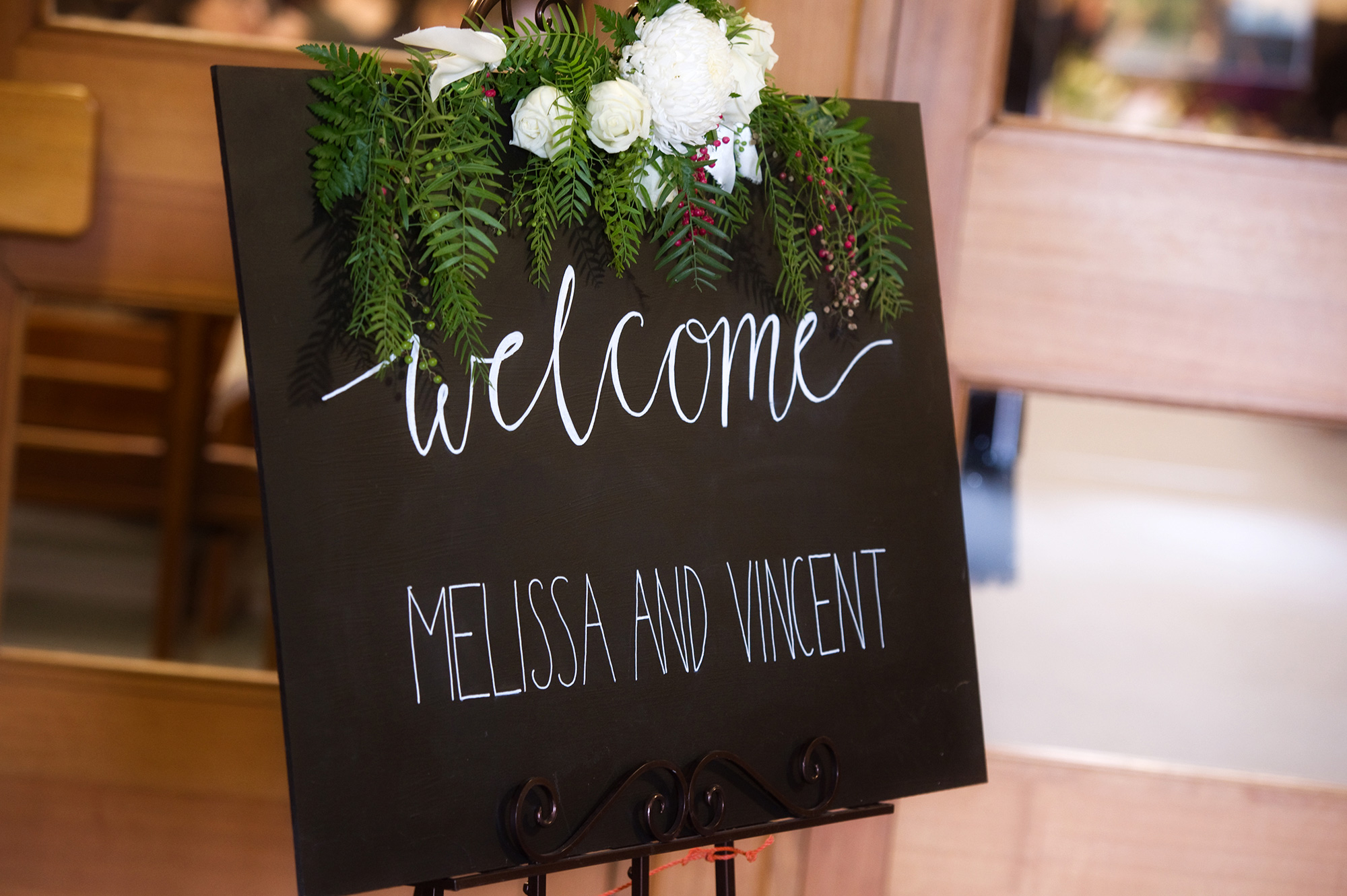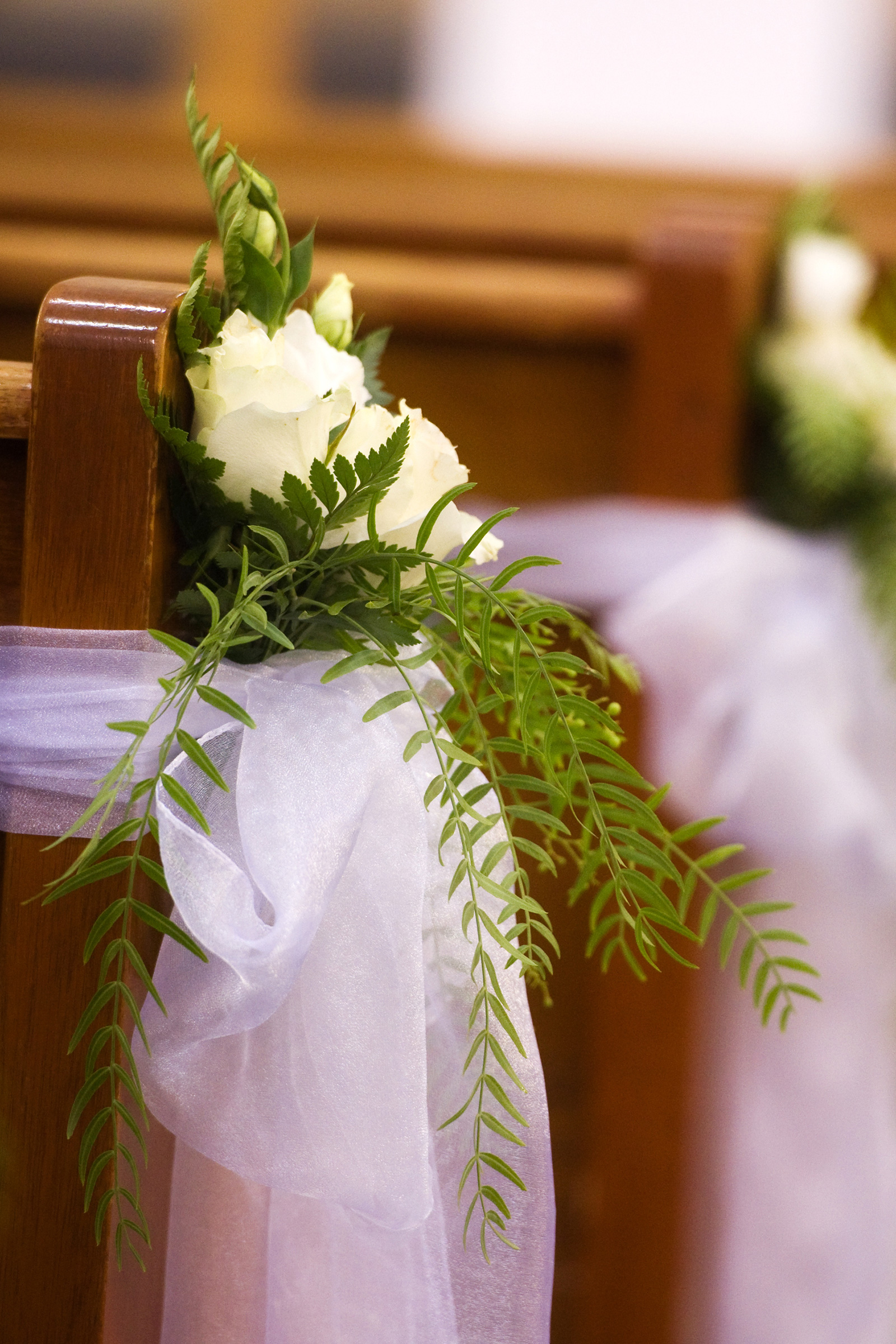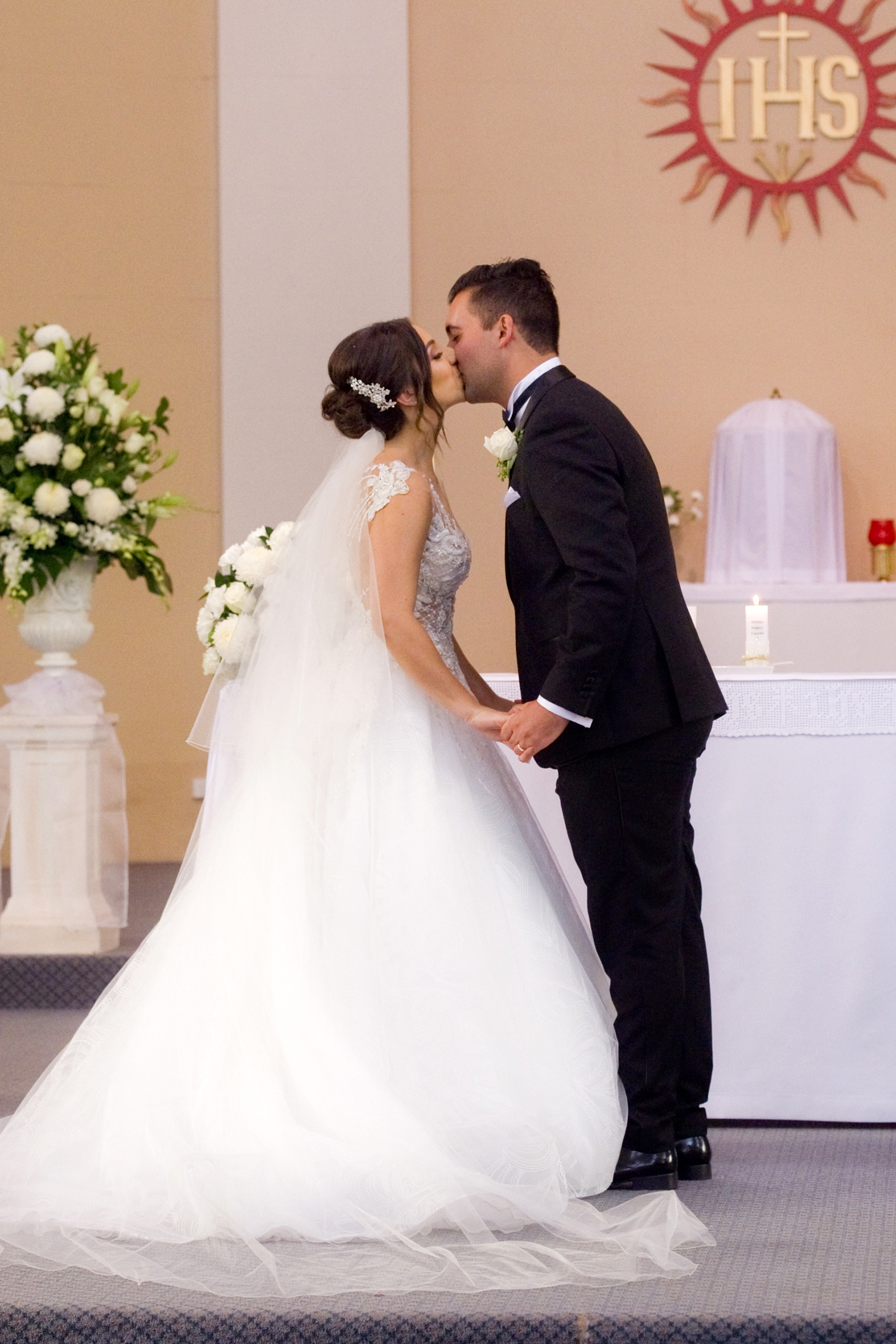 Melissa and Vincent began dating not long after meeting on a night out in 2010. "On Christmas Eve 2016, Vincent surprised me with a proposal on the beach. I always tell people how when we were heading to the beach, I wondered why Vincent had such a big esky prepared when all we drink is water, but after he popped the question, he pulled out a huge bunch of long-stemmed roses. I was moved to tears by the romantic gesture," Melissa says.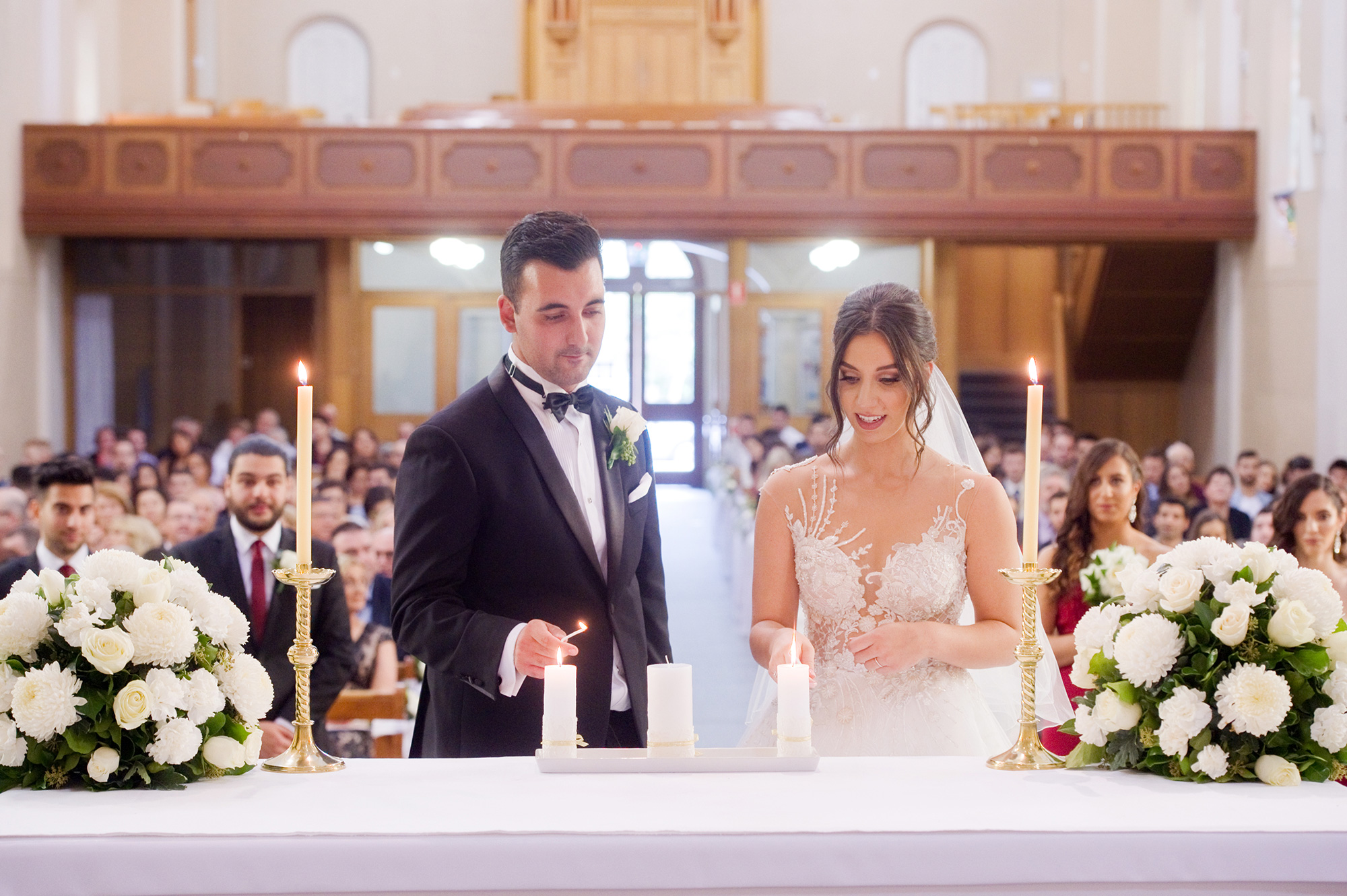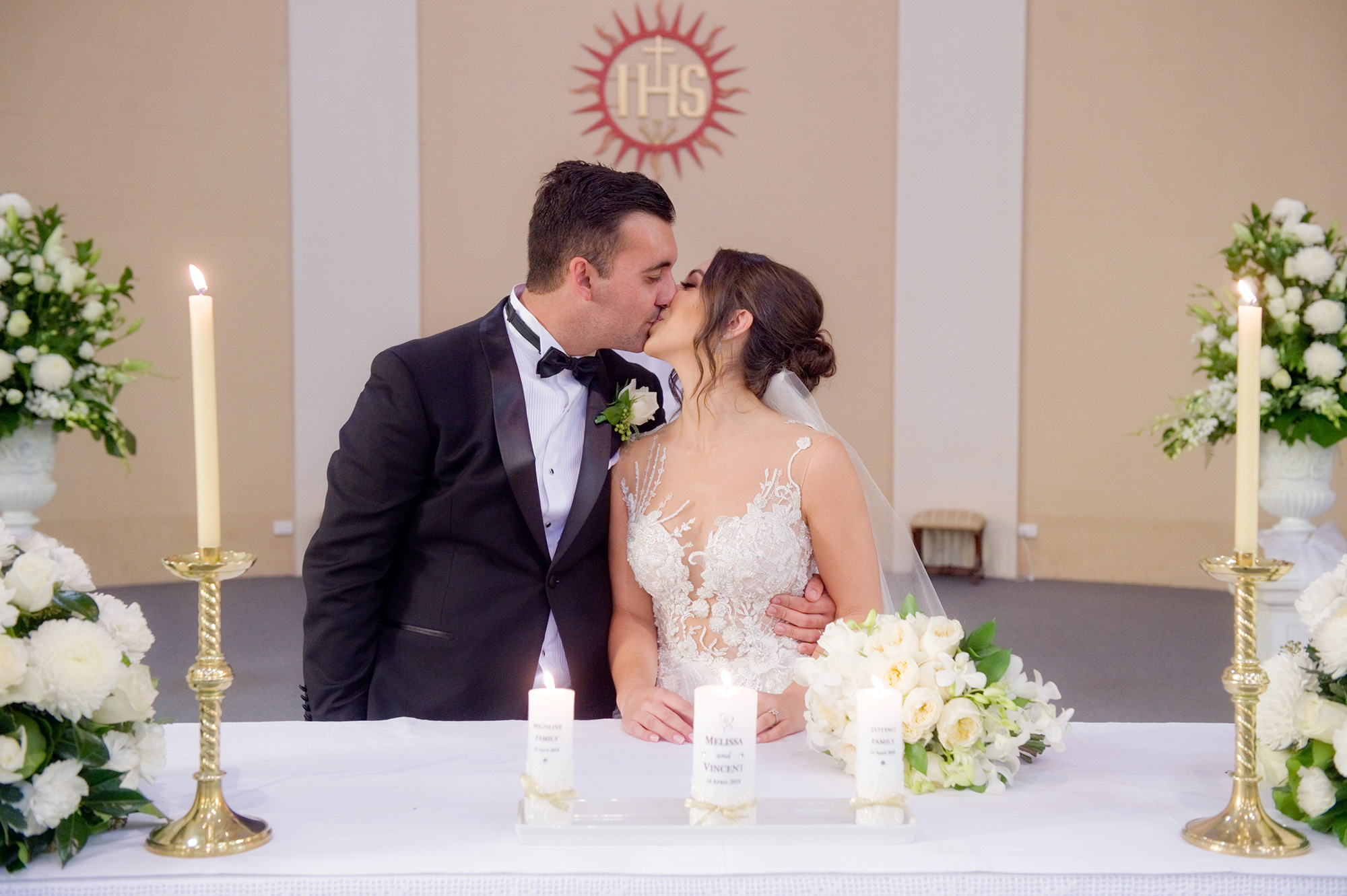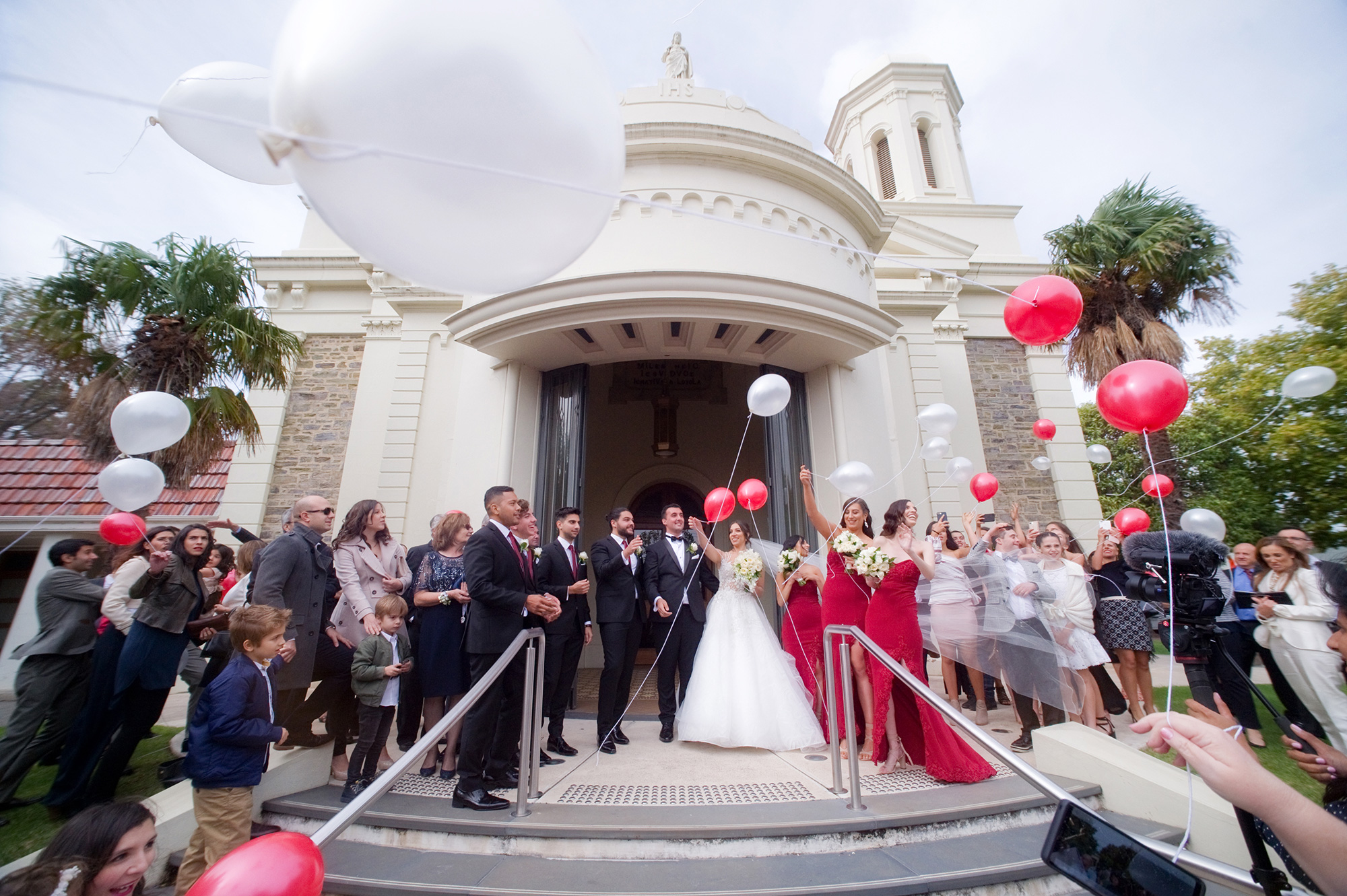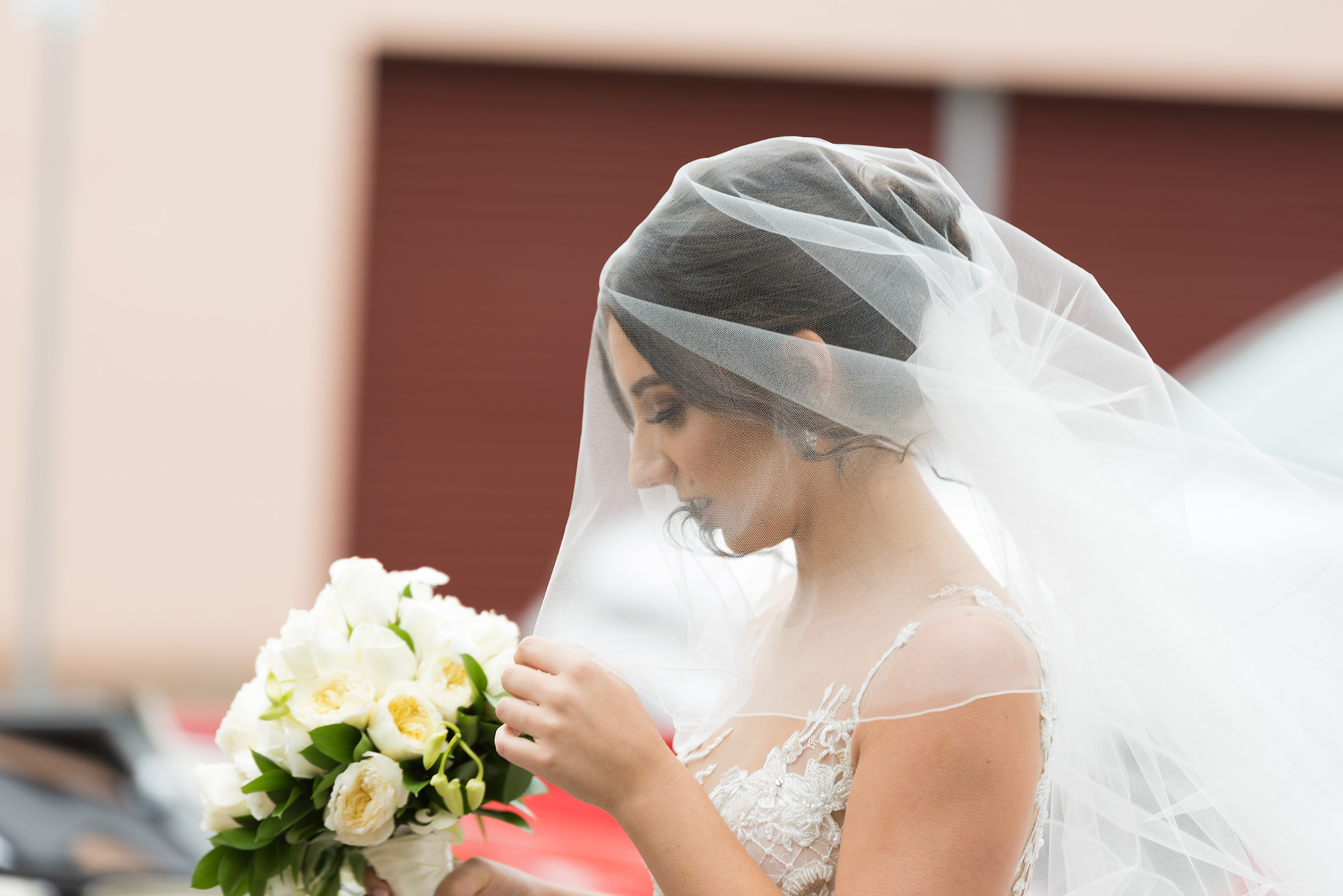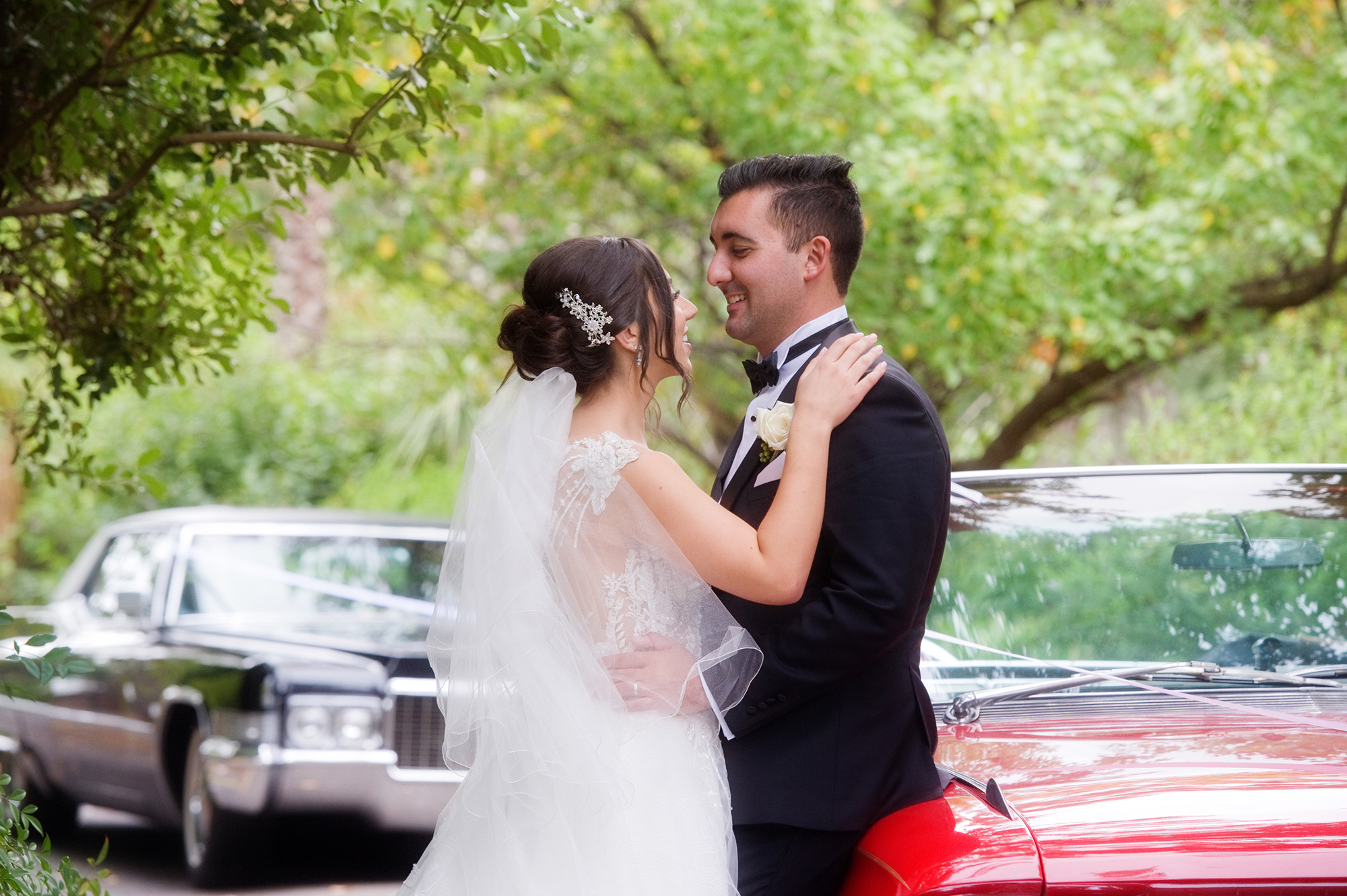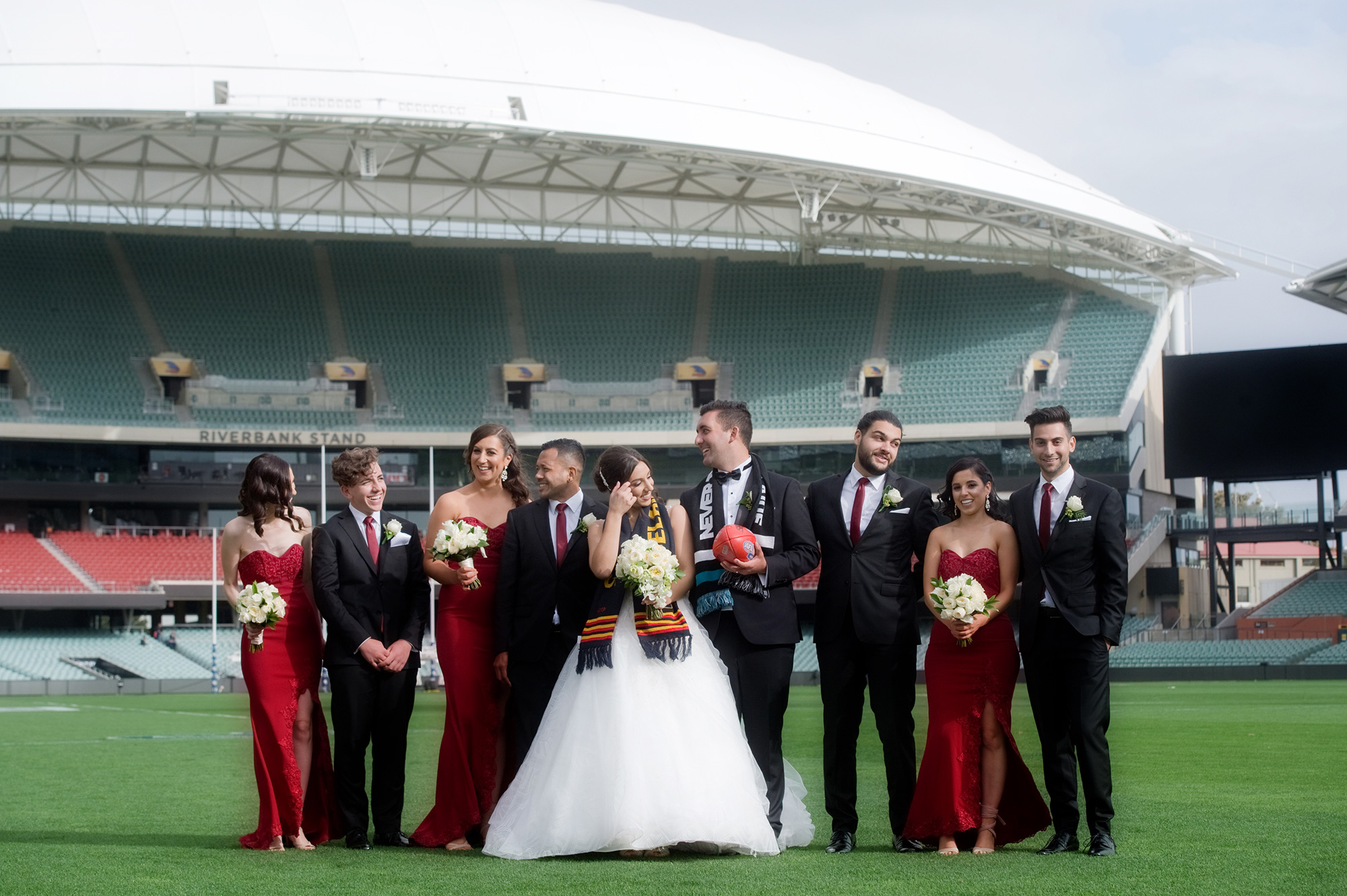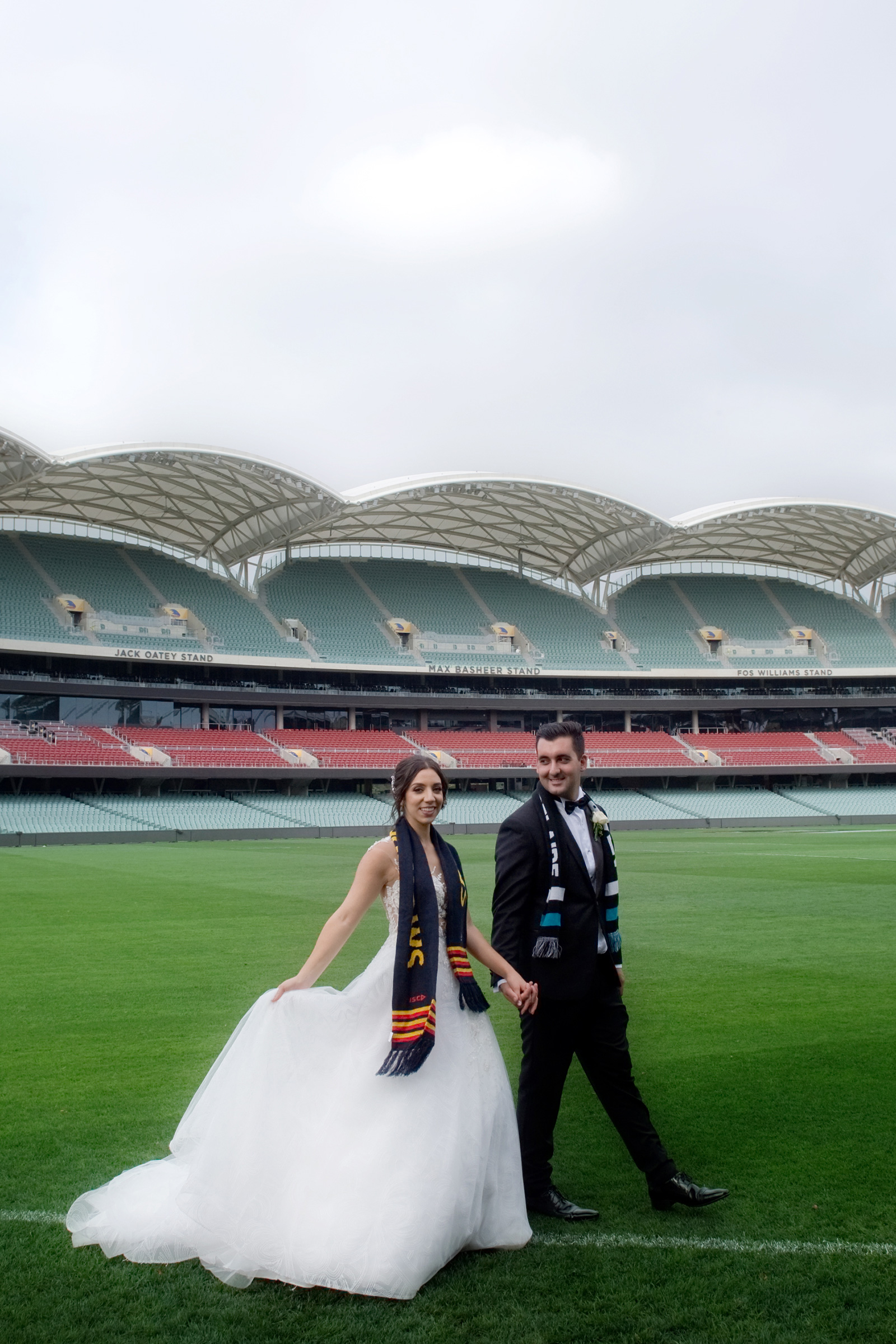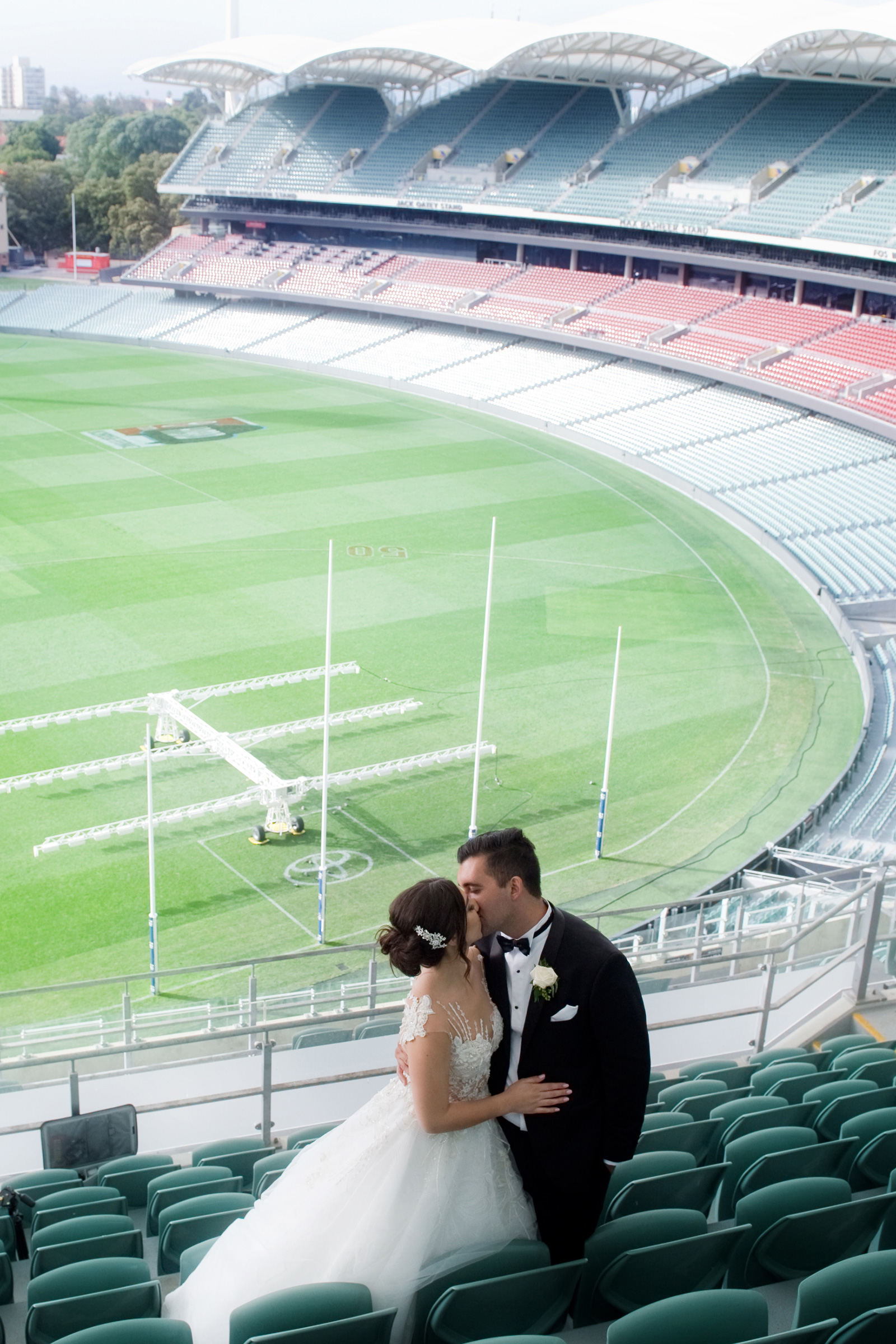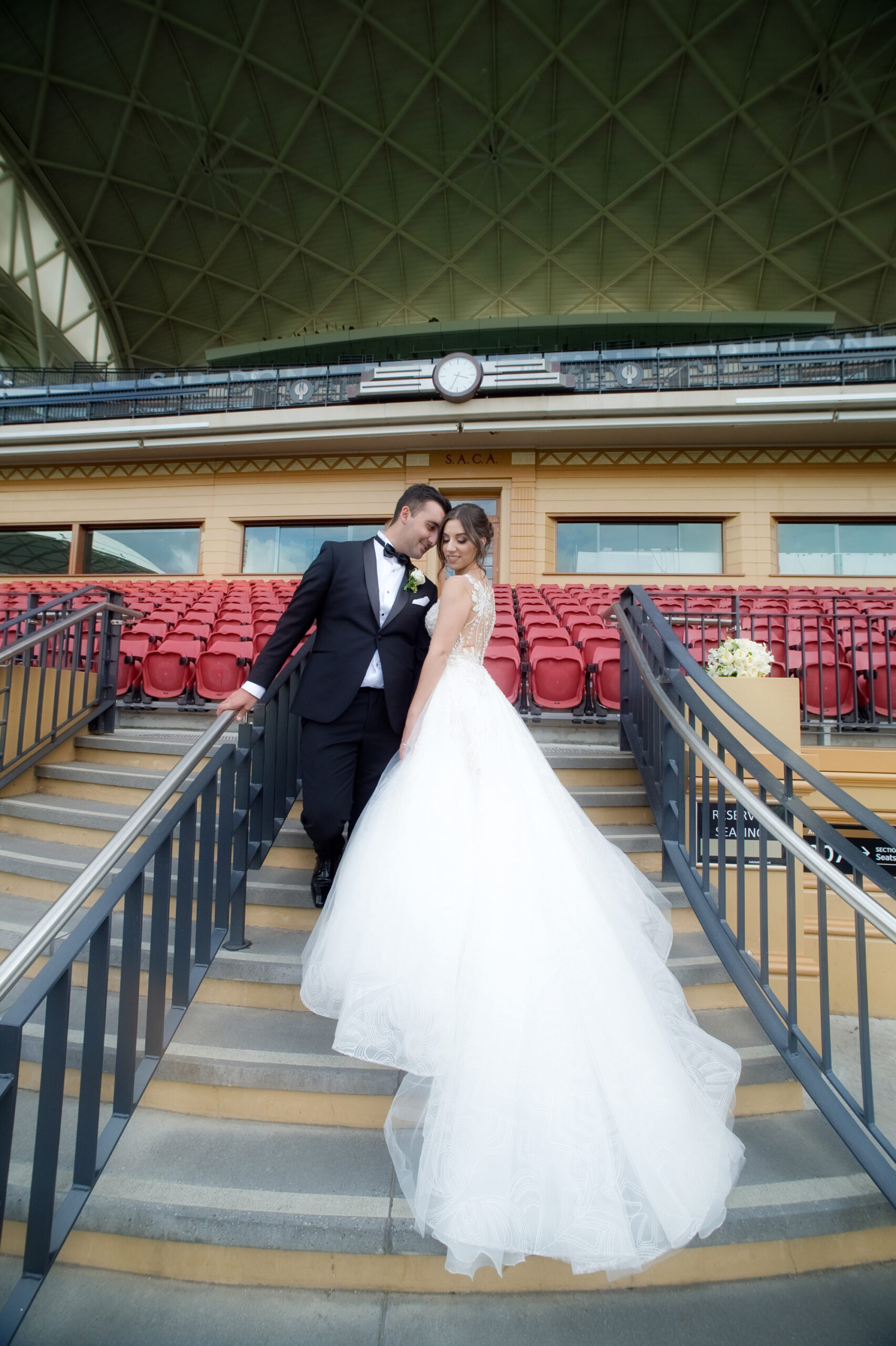 "Our wedding was unique as our family and friends played a big part in our day," Melissa says.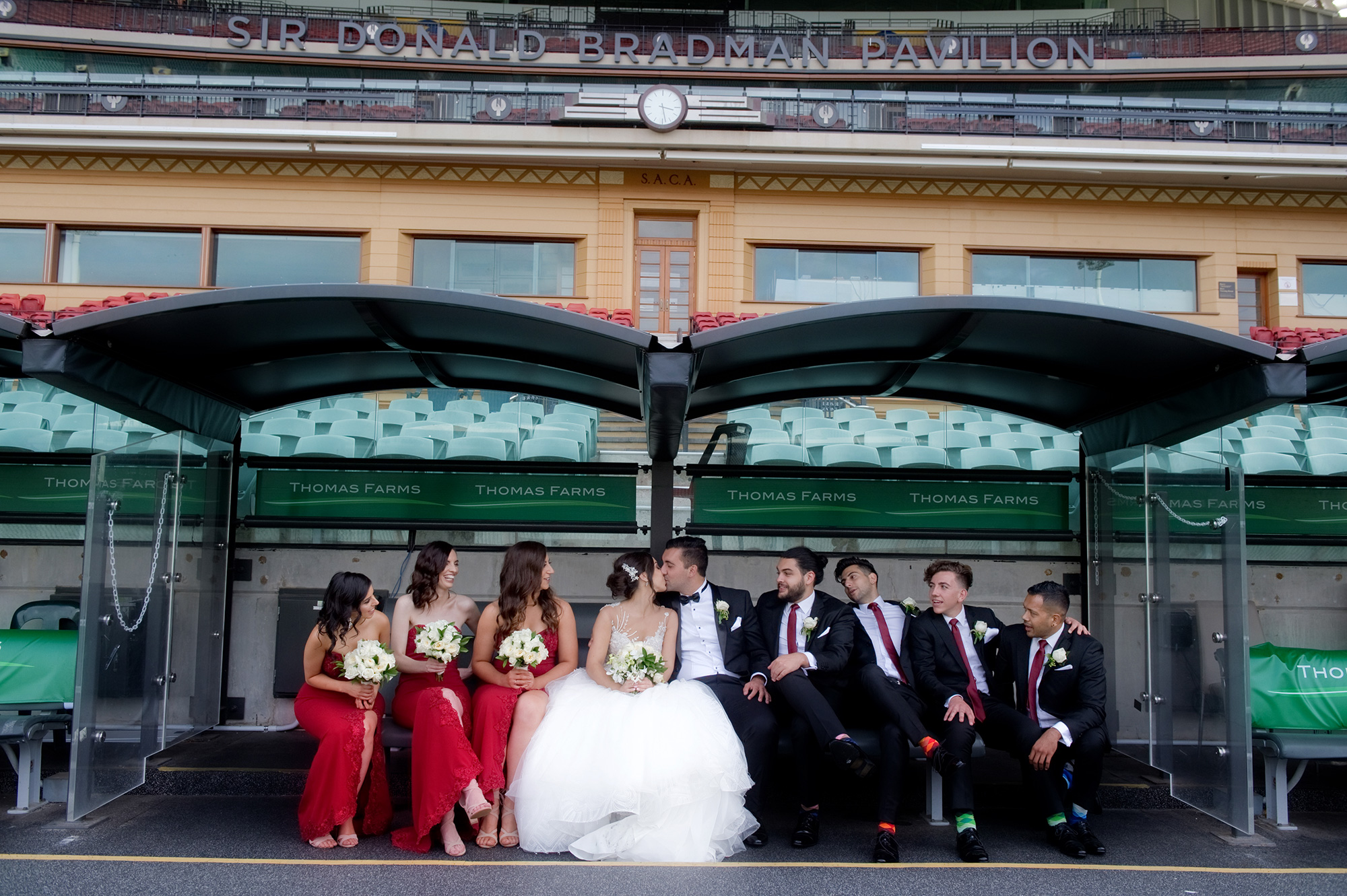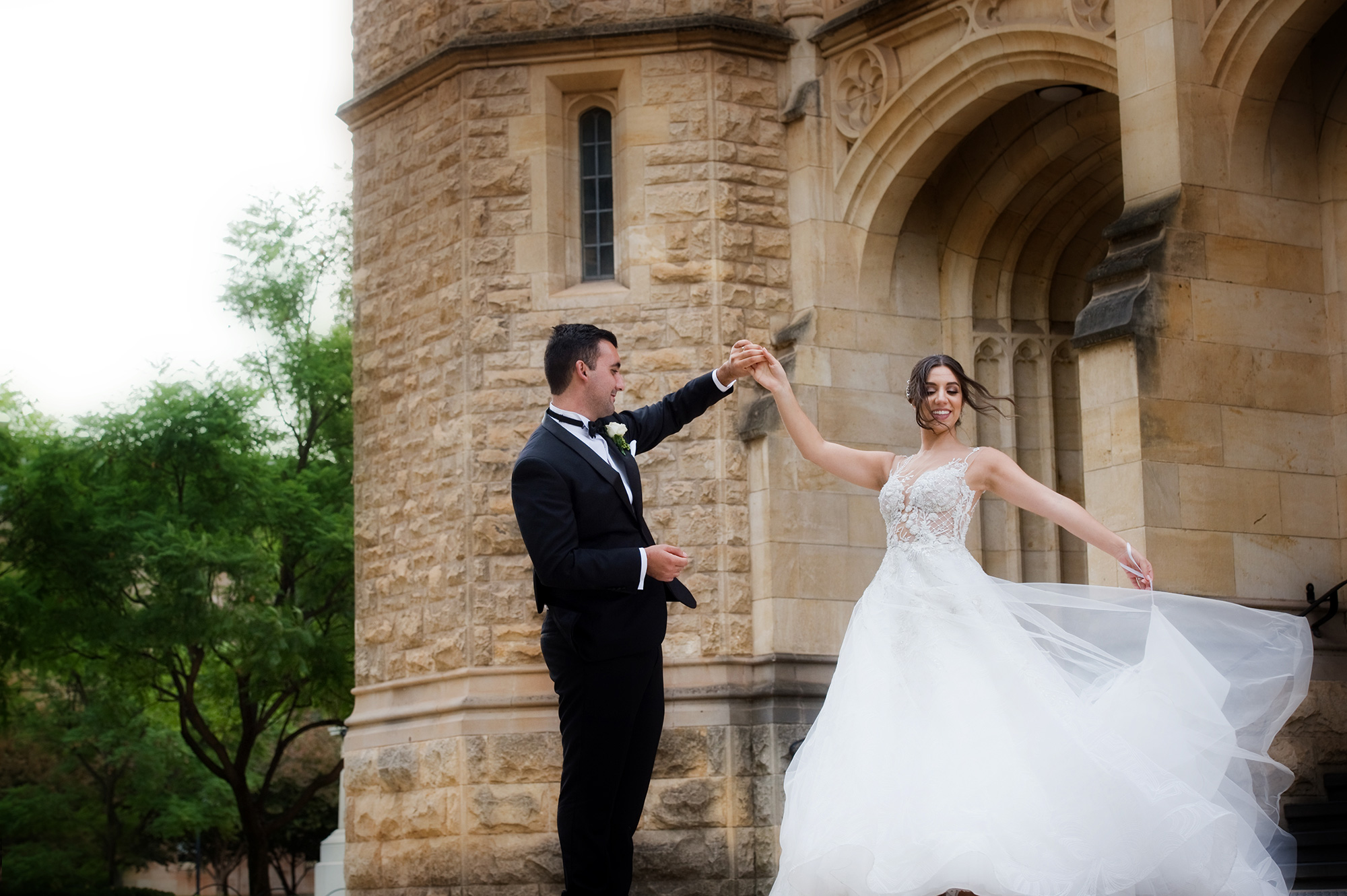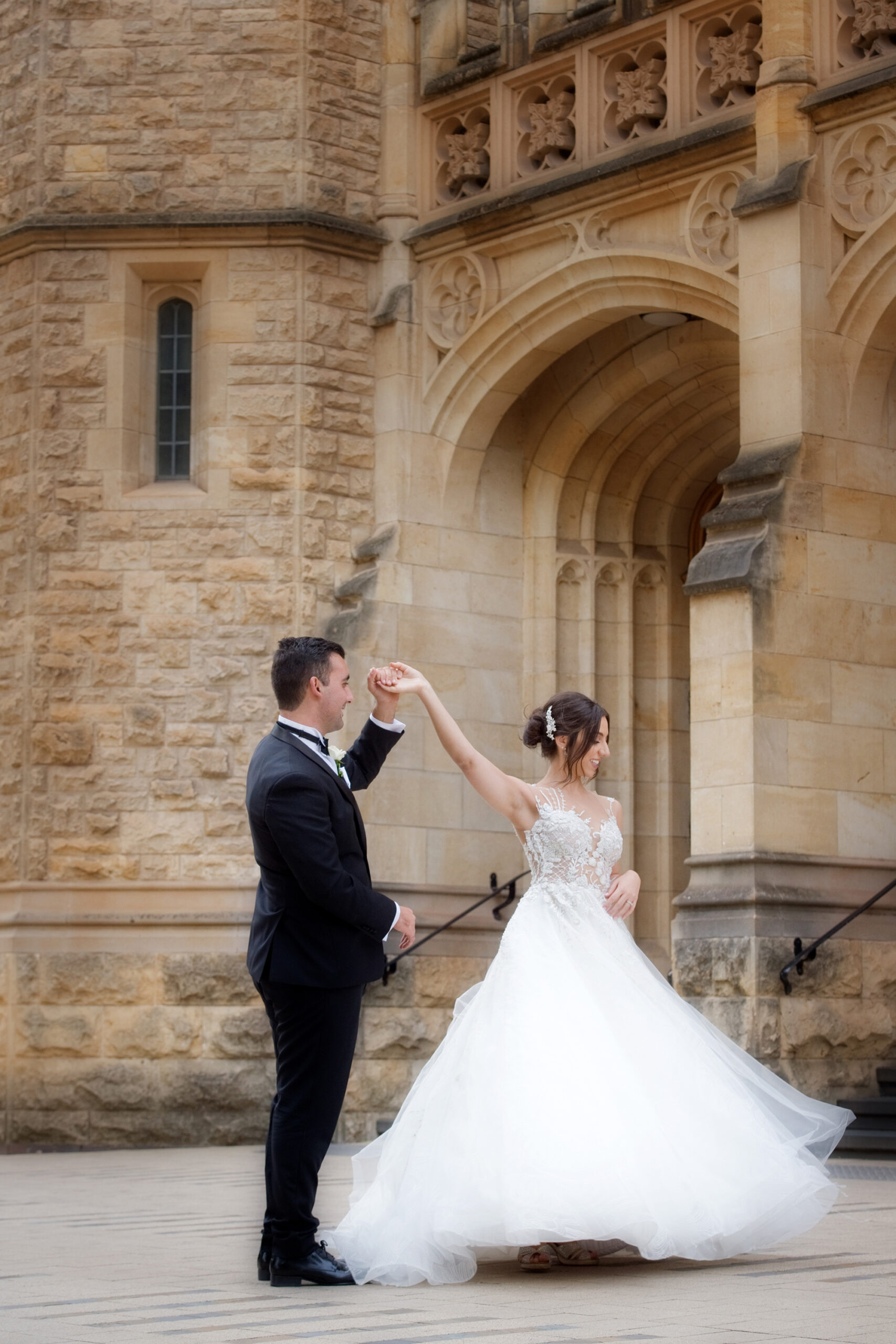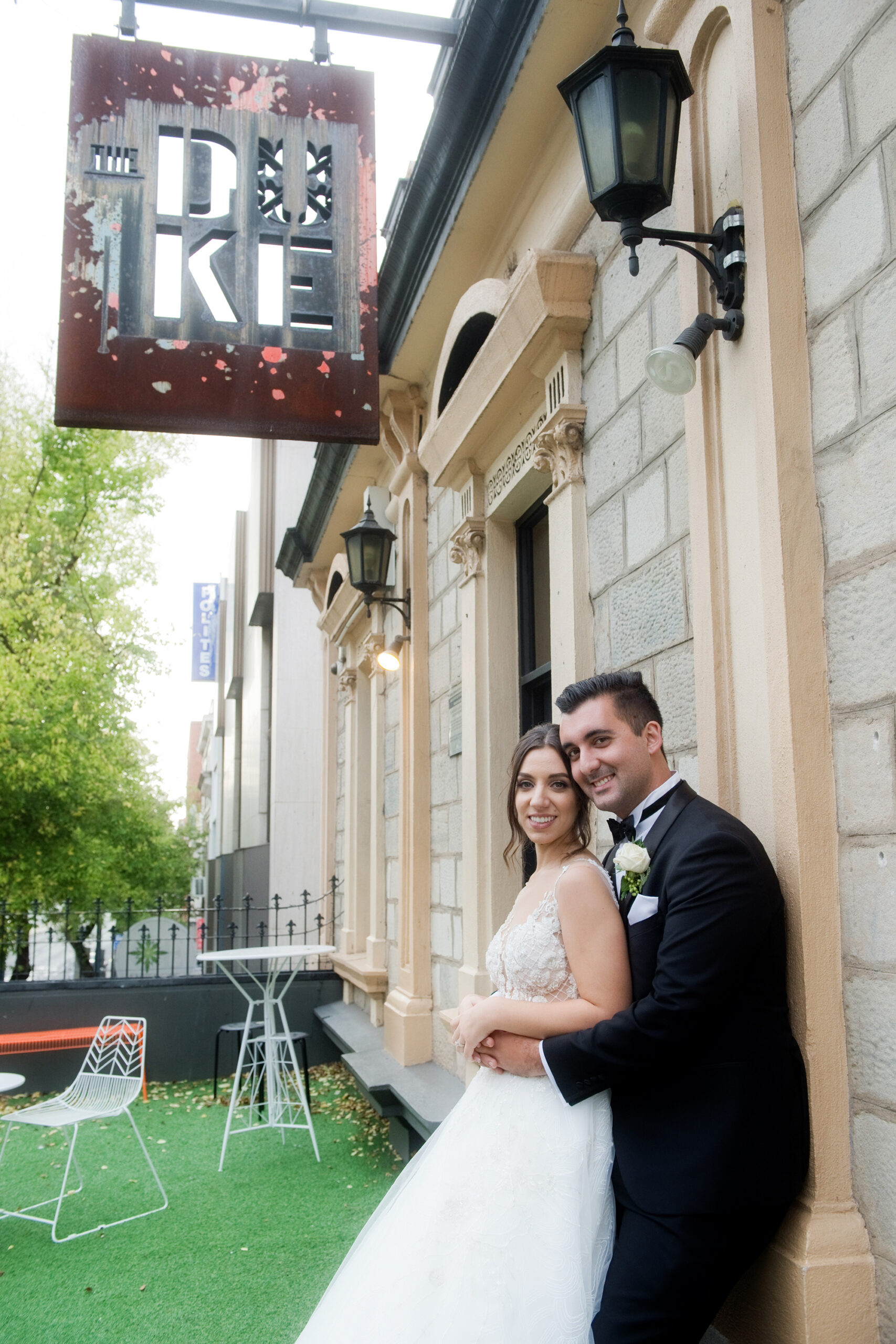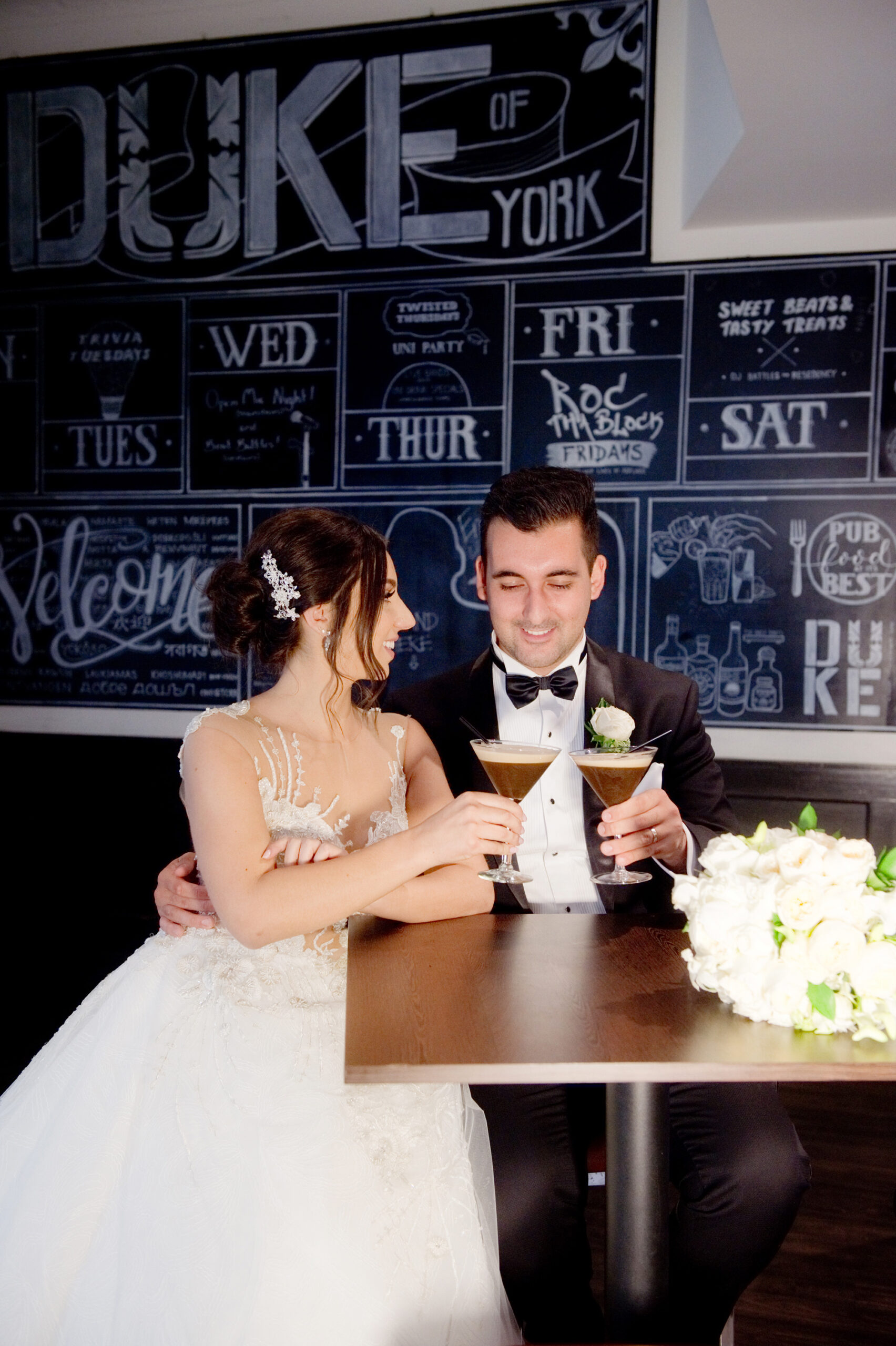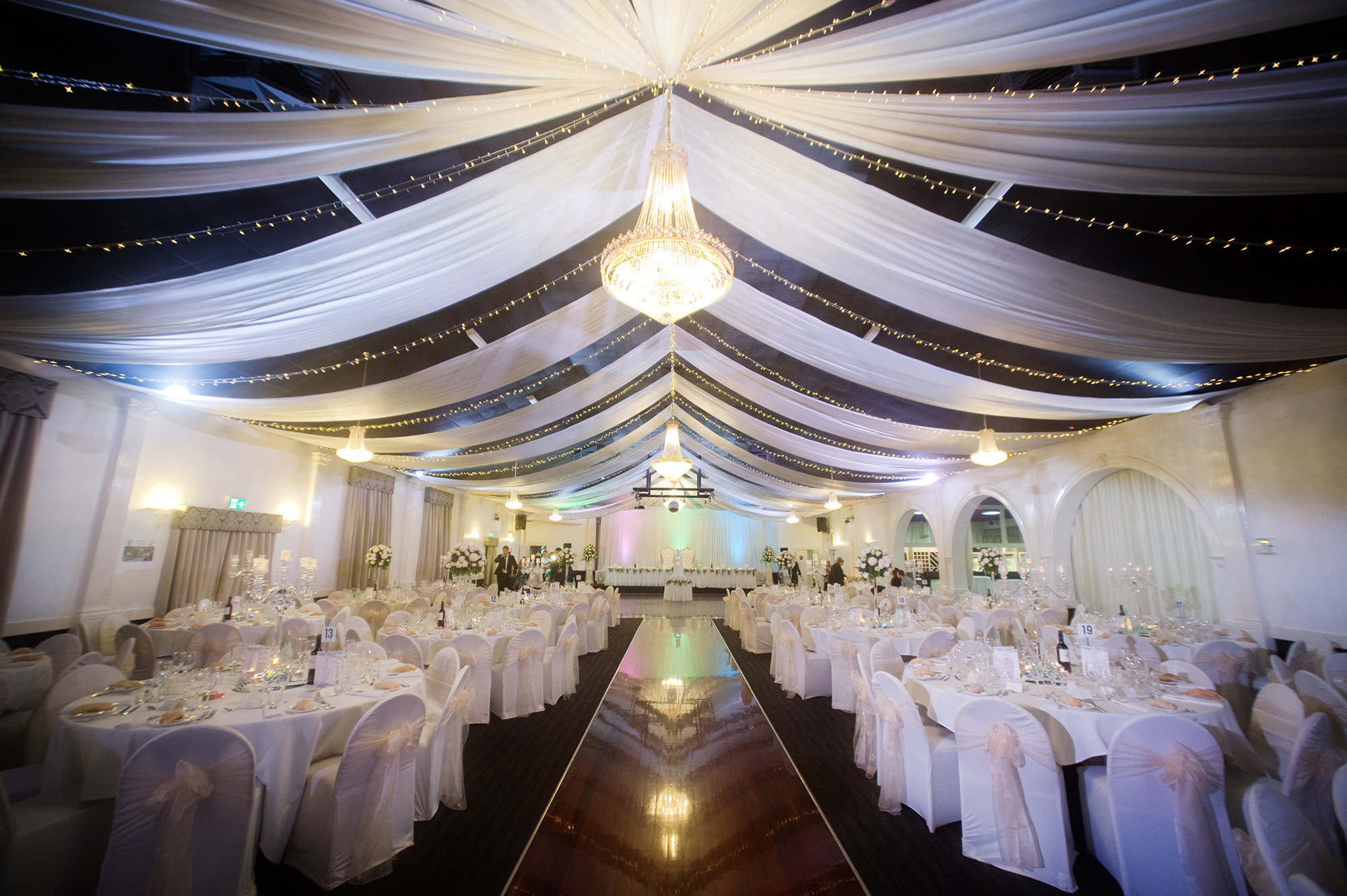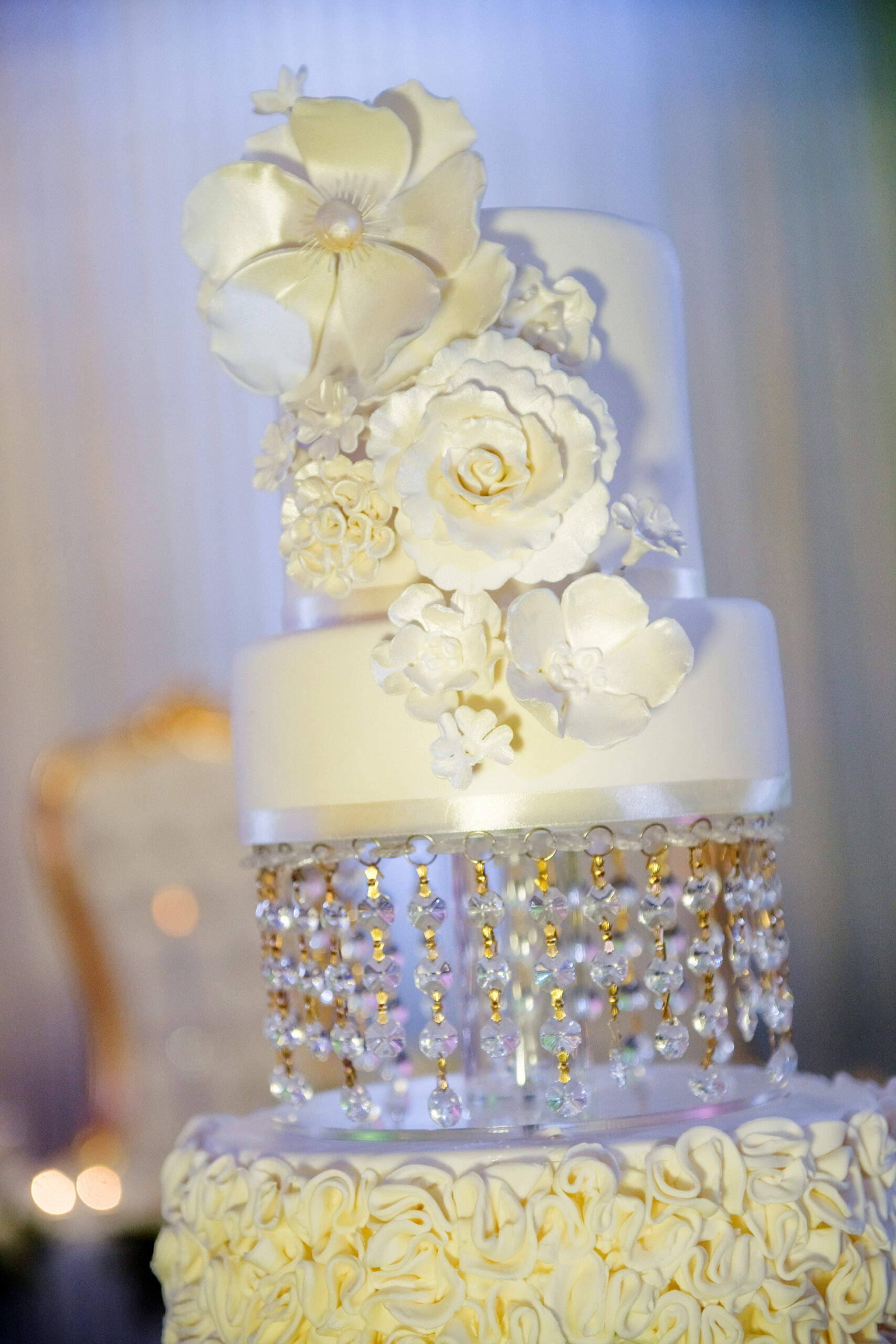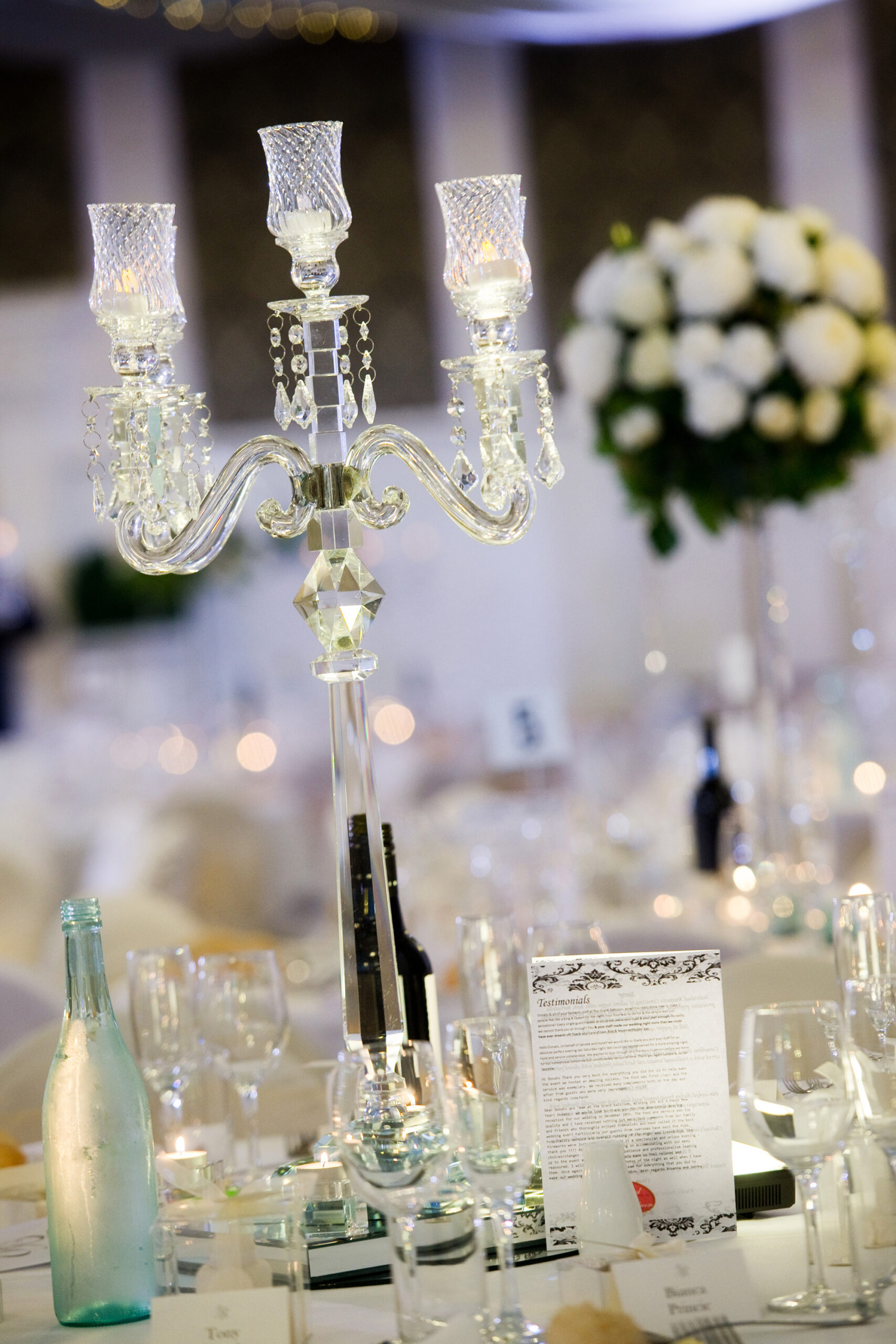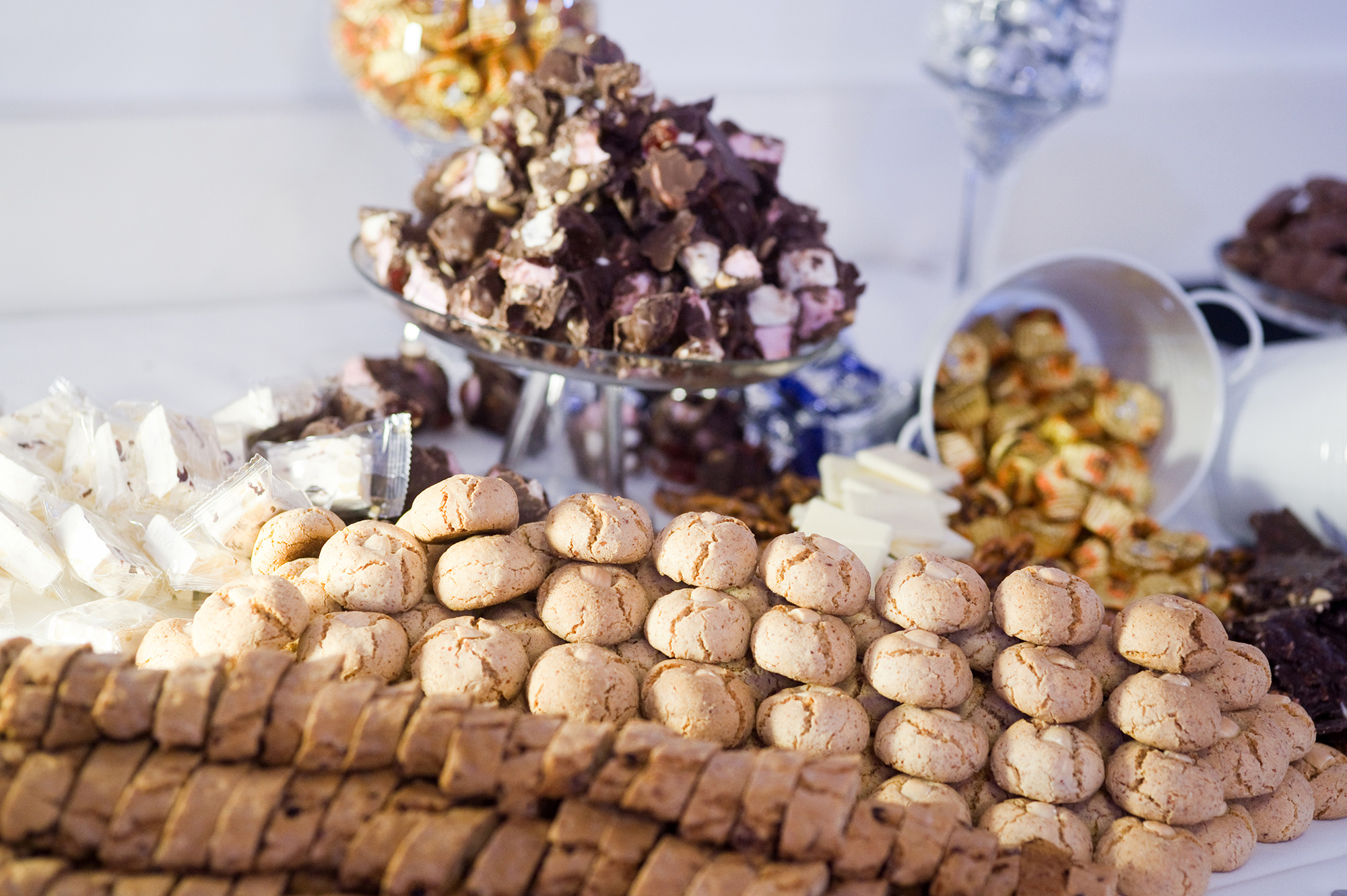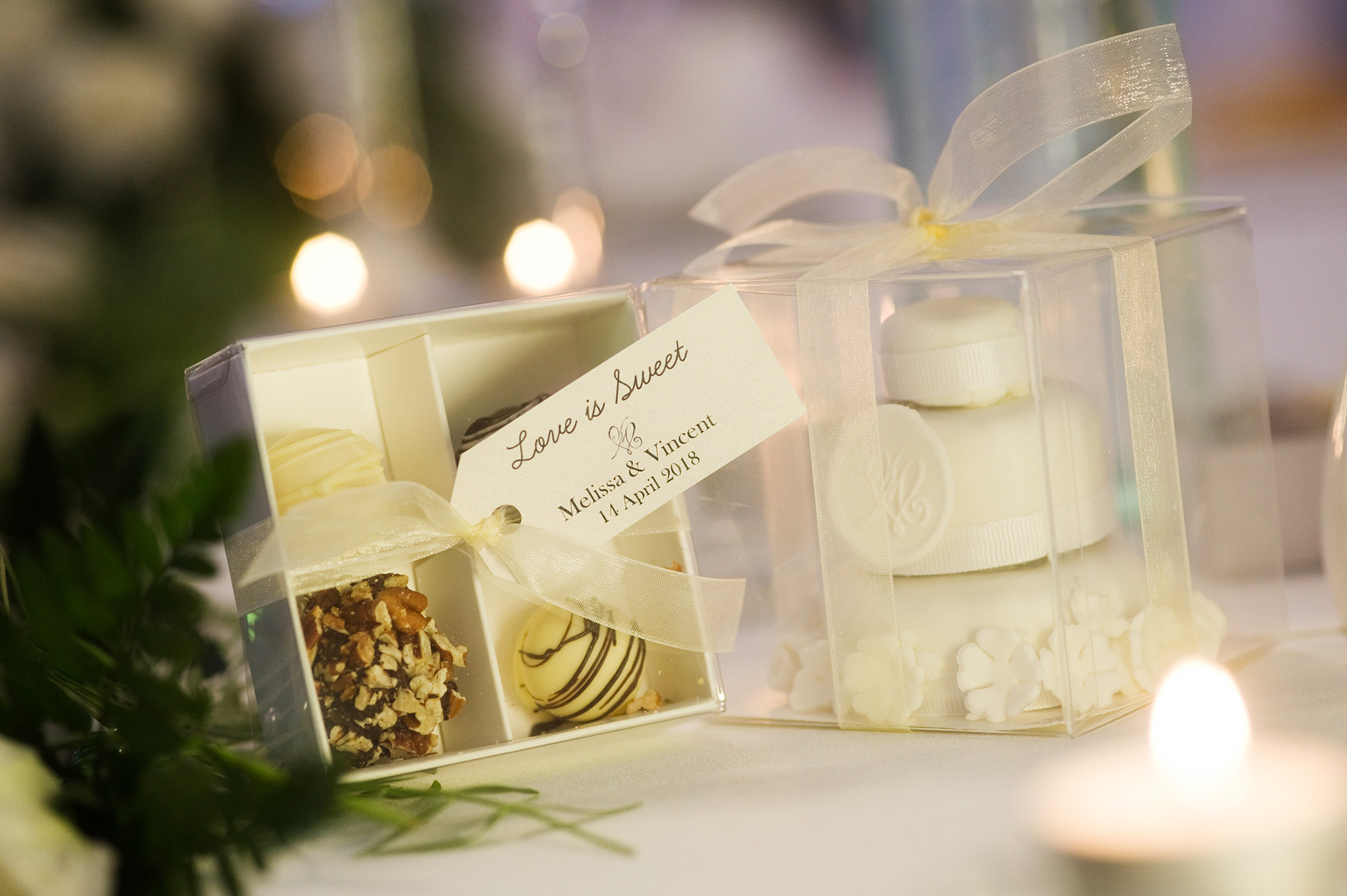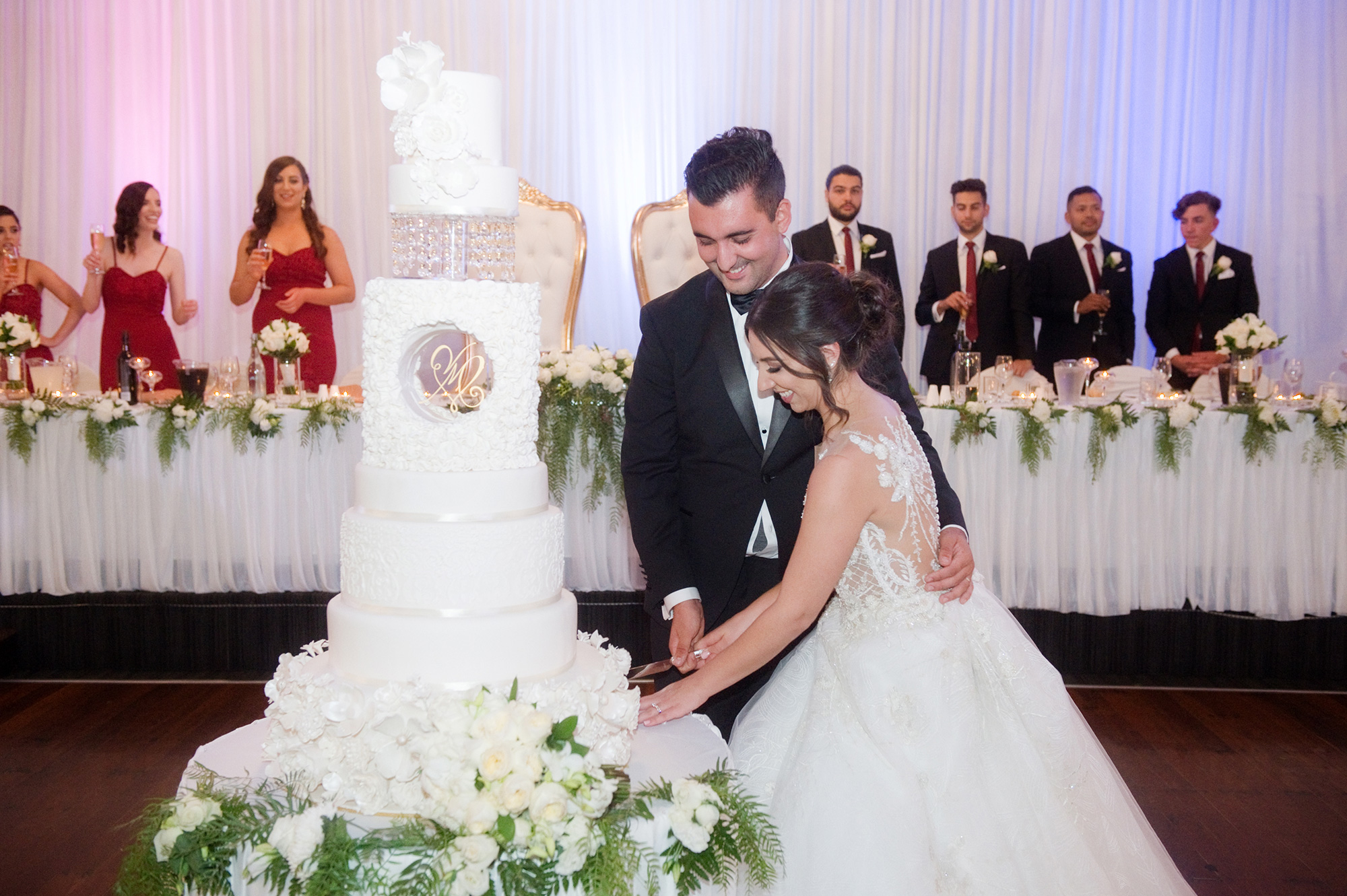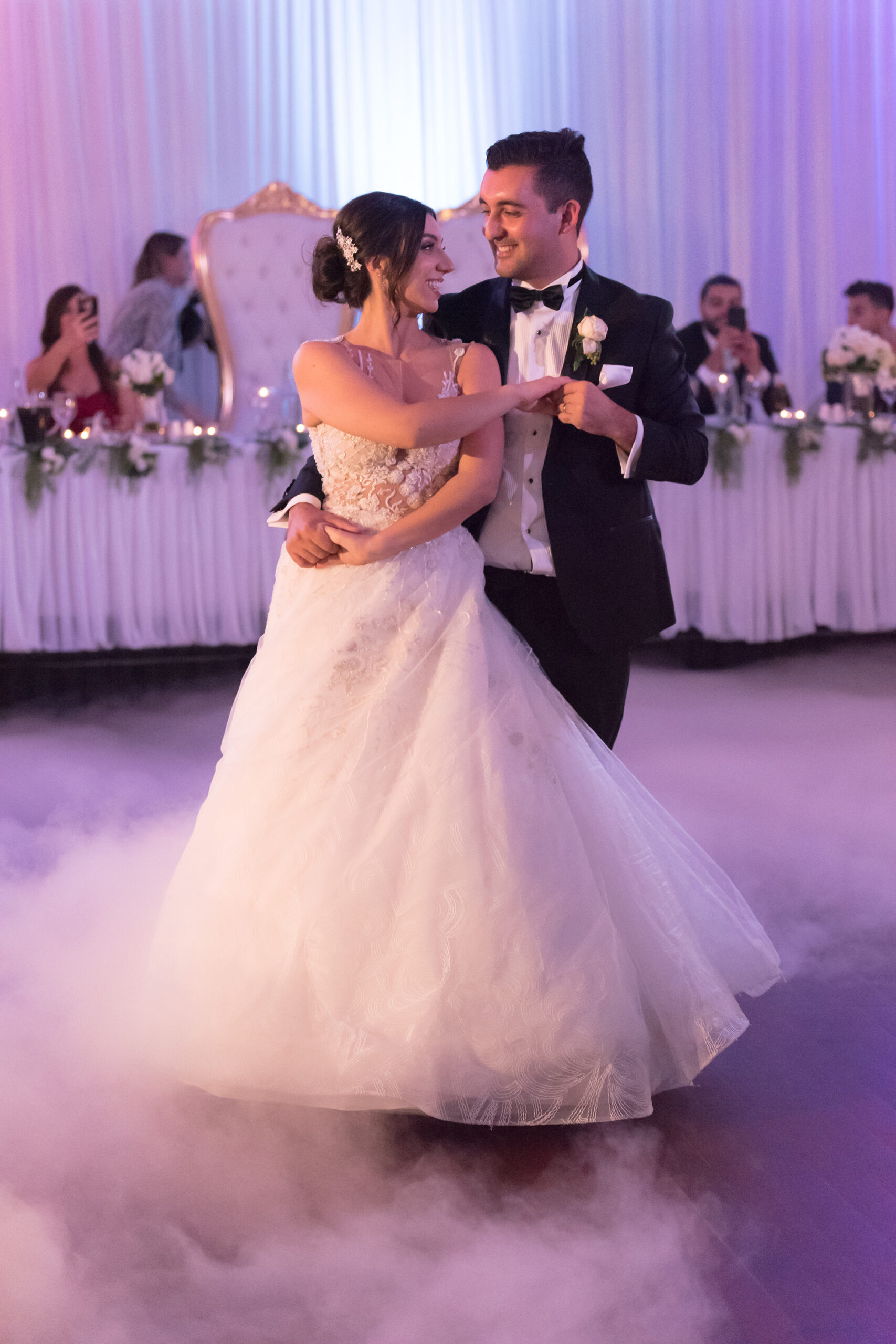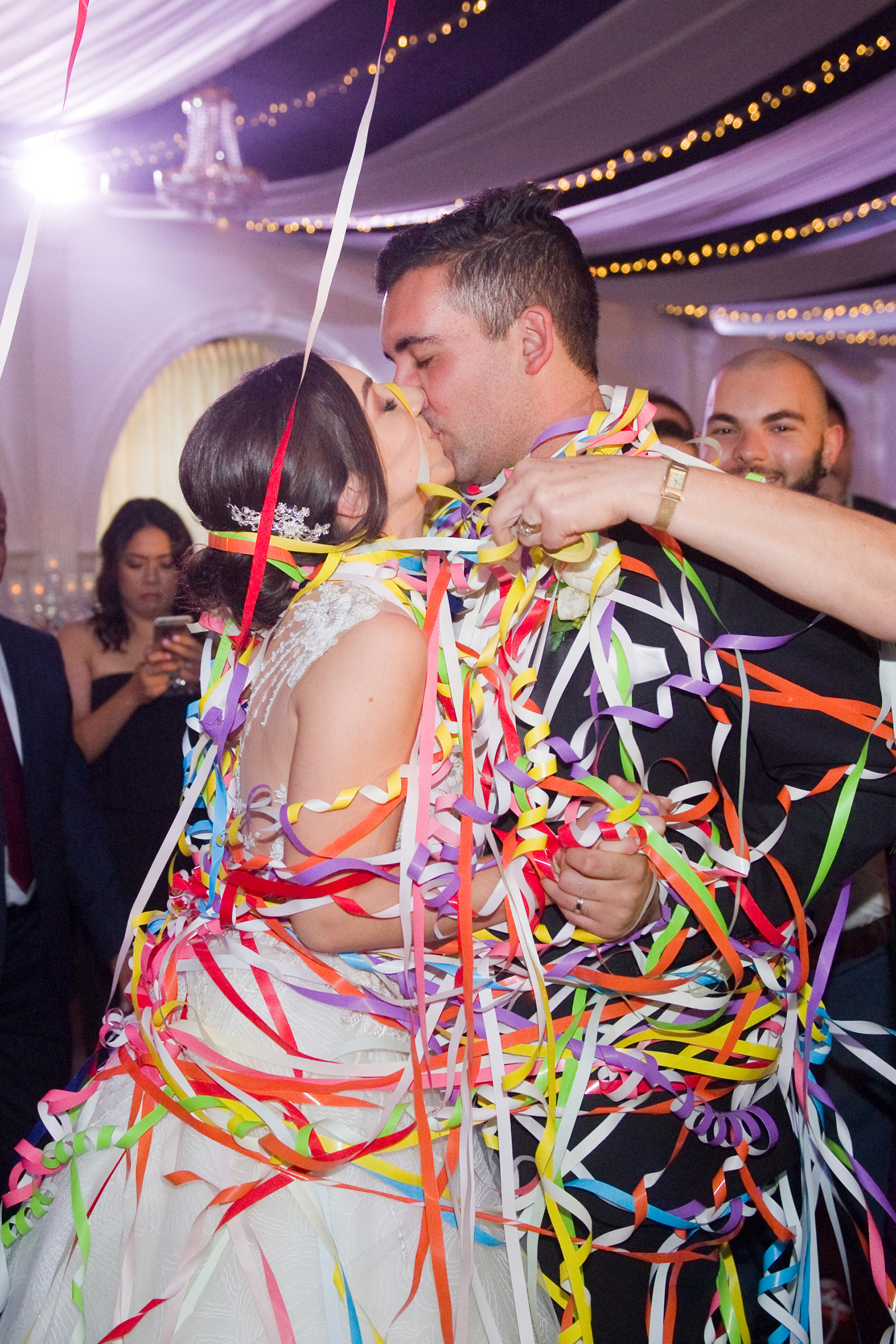 Video by Lifesketch Films.