The creative talents of hairdresser and part-time candle maker Emma, and her graphic designer beau Mark came in handy for their rustic wedding in Brisbane.
The pair, aged 25 and 27 respectively, married in front of their 67 guests at Bundaleer Rainforest Gardens in Brookfield on August 12, 2017. "Our wedding was white, black with hints of gold and silver," explains the bride. "Mark is a graphic designer so he hand-drew almost everything for the day – everything was very rustic and DIY."
That includes the guests' favours; candles made by the talented bride, as well as the bridal party hairstyles. "One of my bridesmaids and I are both hairdressers so we did all of the hair on the day which was fun," says Emma. "It kept me busy and helped calm the nerves!"
Emma speaks very highly of the floral arrangements from Madame Bloom: "Shannon is incredible – so easy to deal with. I just sent her through a few photos of what I liked and told her to go nuts," describes Emma. "She did the most amazing job and I still have my bouquet."
Most of Mark's extended family lives in the UK but he was lucky enough to have some cousins come over for the big day.
"We had the most incredible day," recalls Emma. "We got married in front of our closest friends and family and partied the night away. Everything was perfect, stress free and fun."
Photos courtesy of Bulb Creative.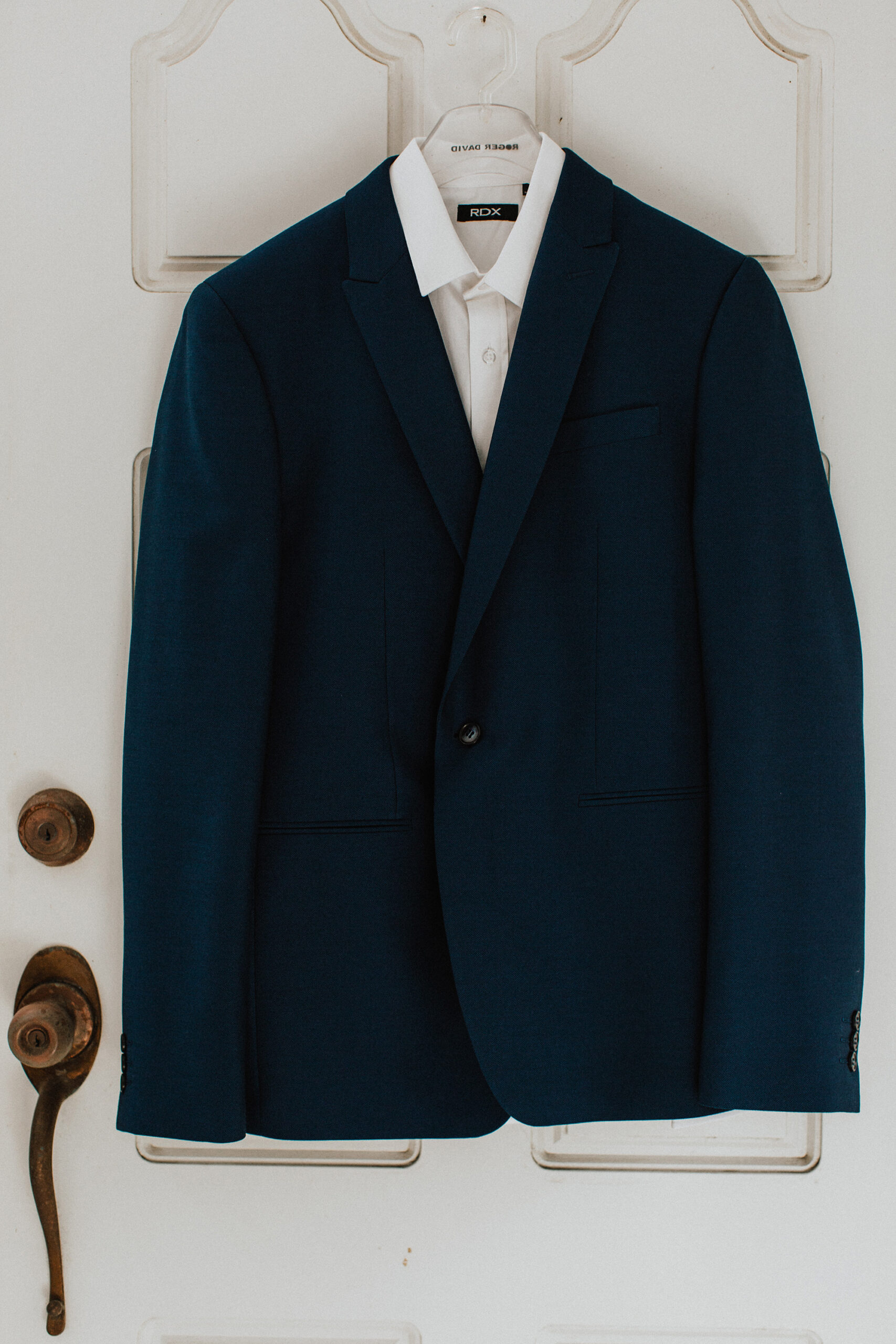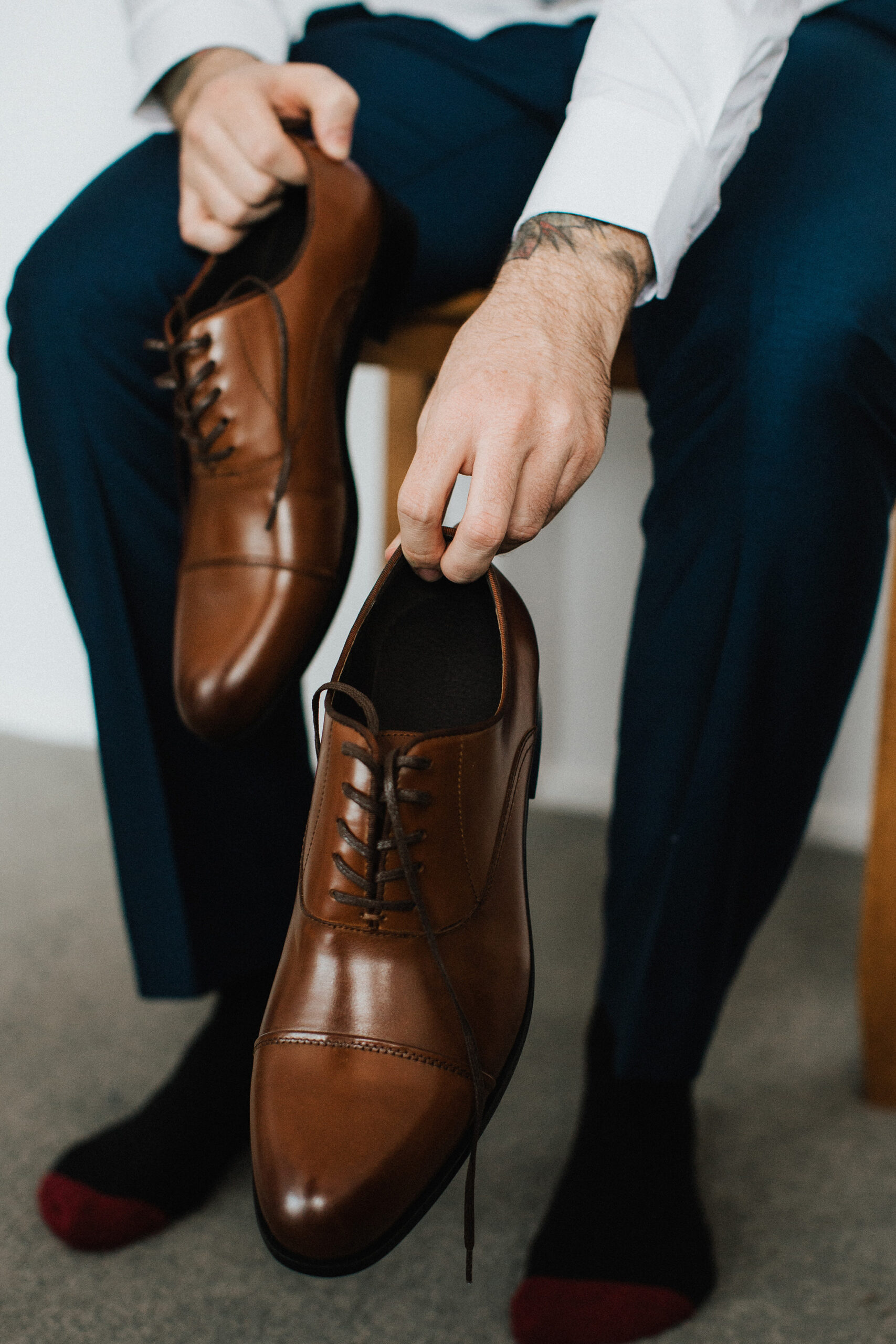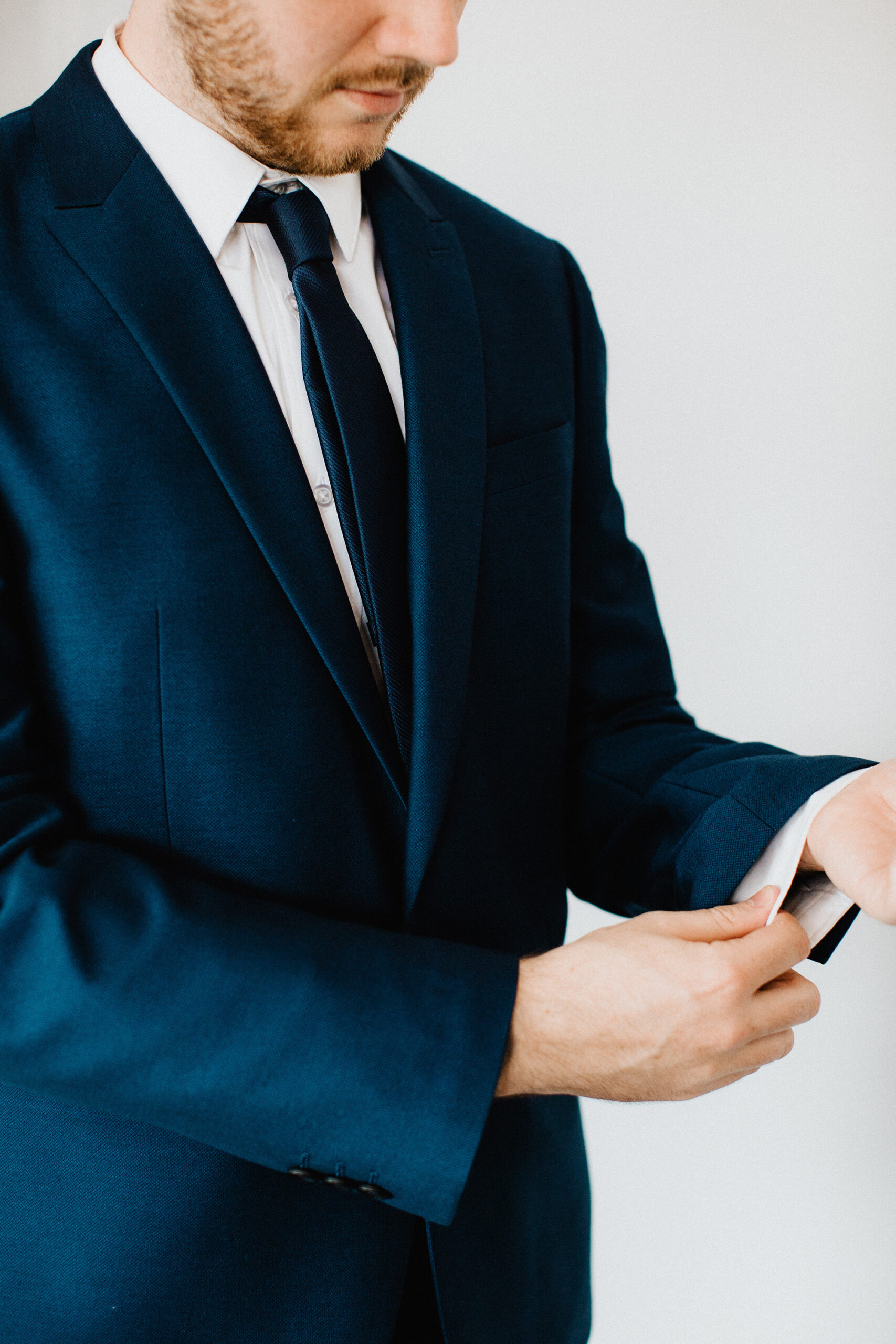 Mark headed to Roger David to get suited up in a navy two button suit which he teamed with tan leather shoes.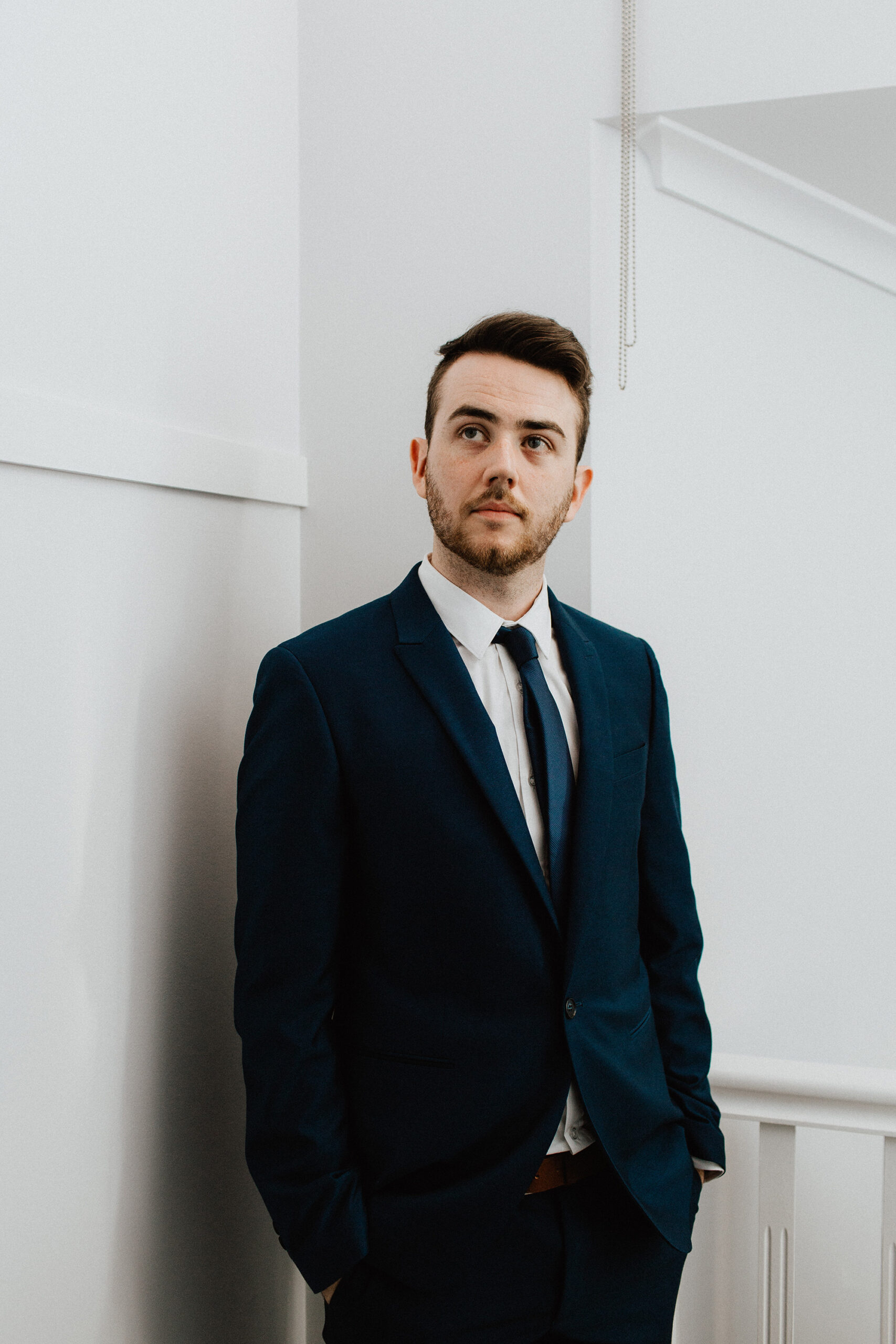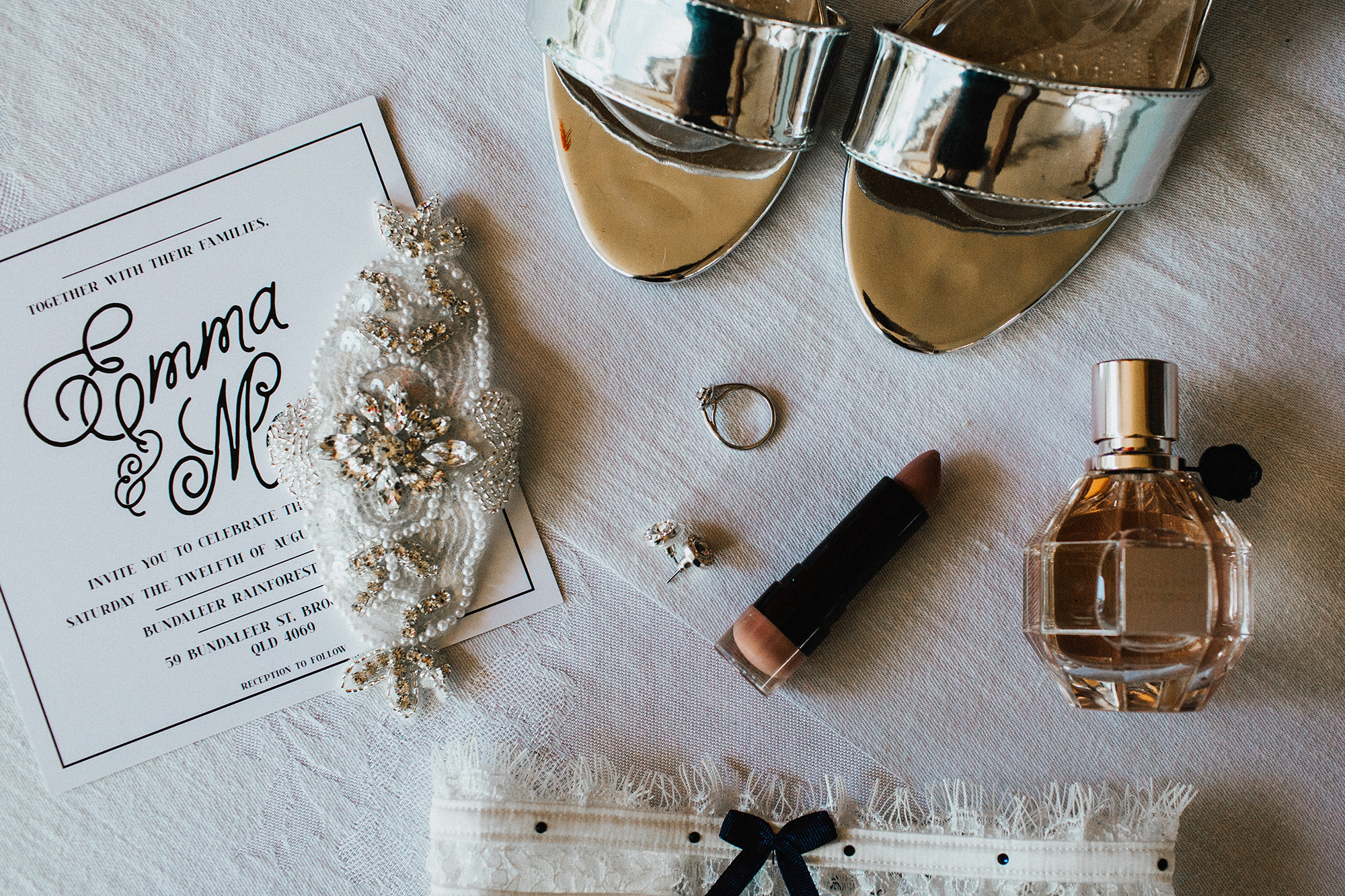 All a bride needs for her special day…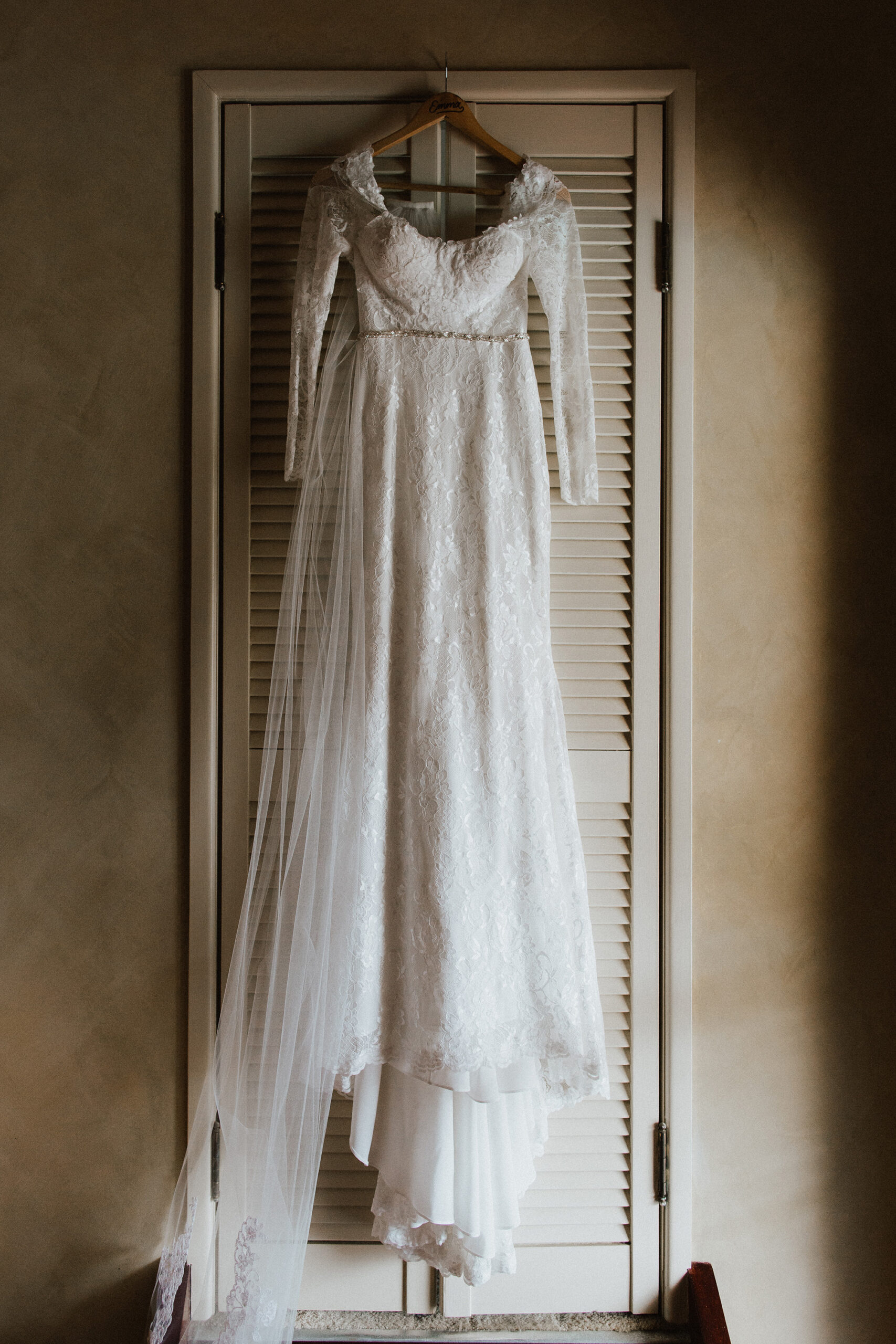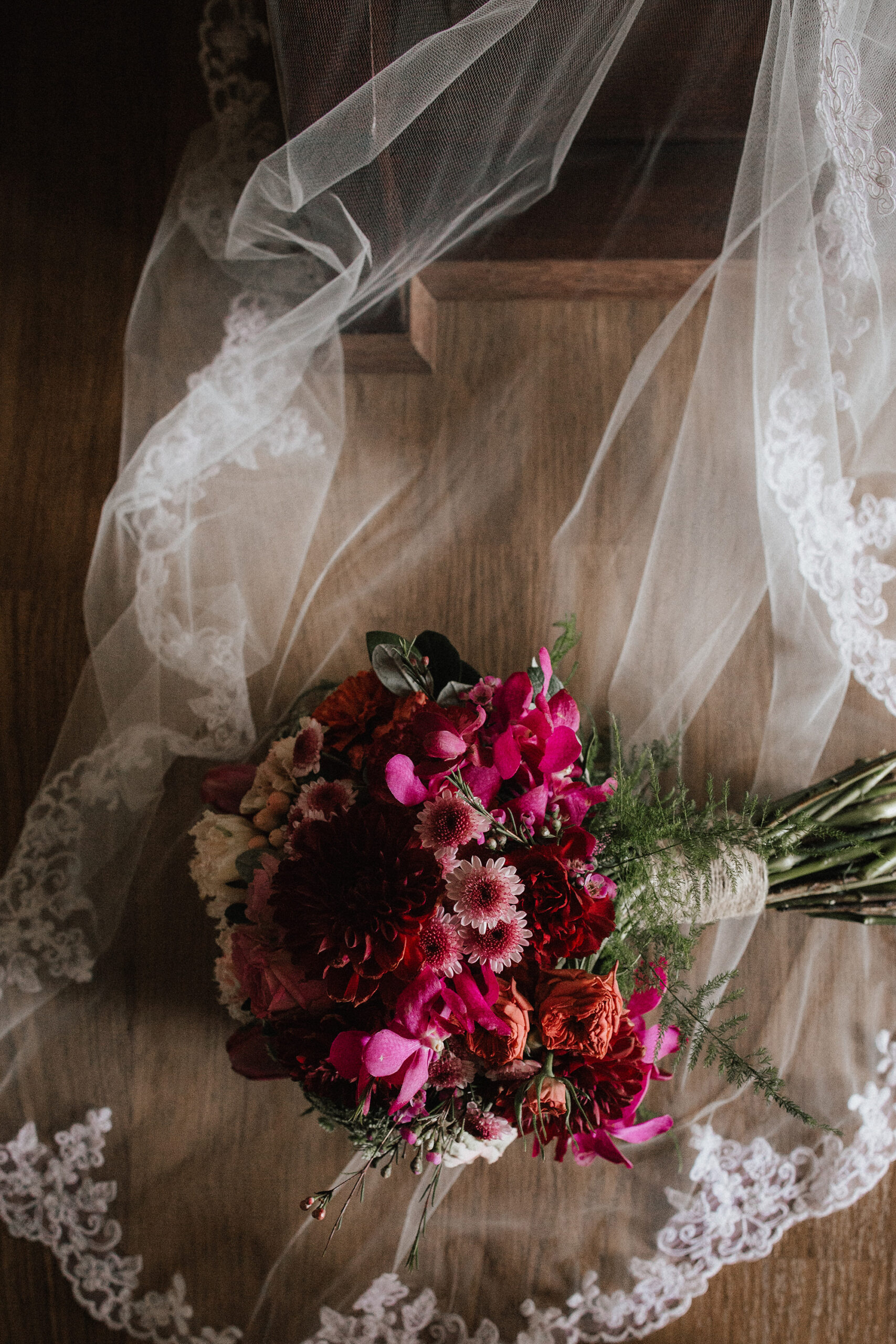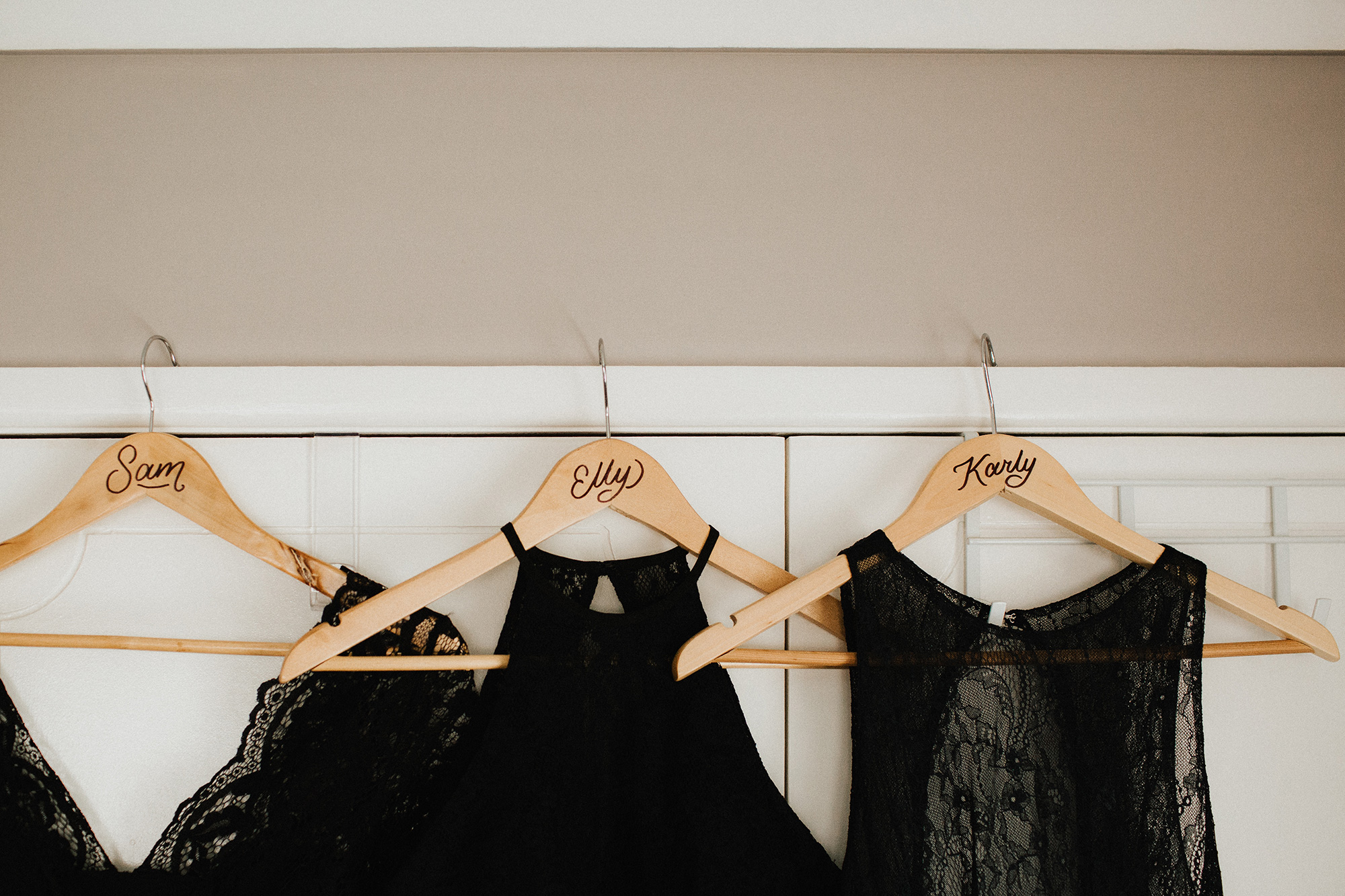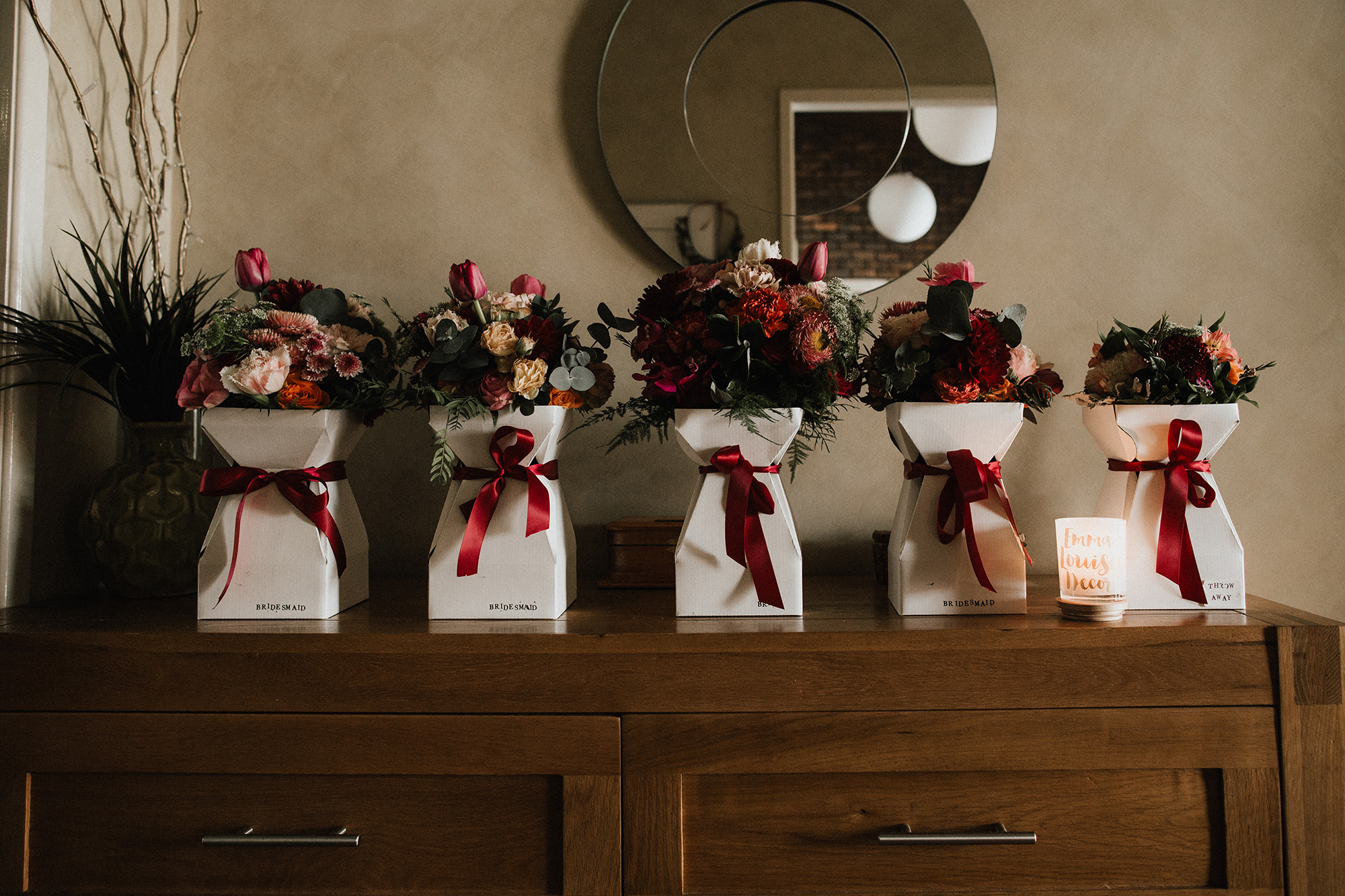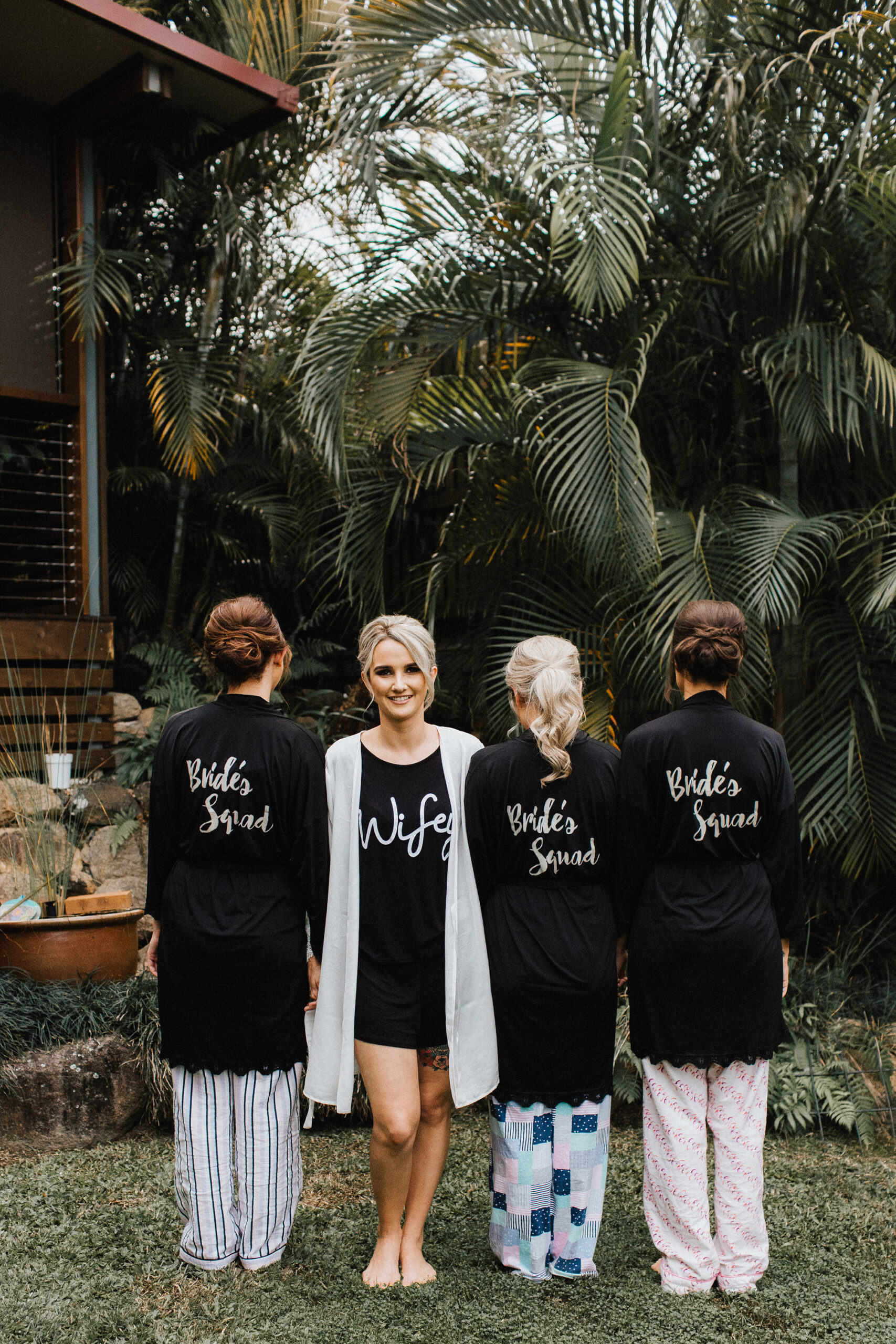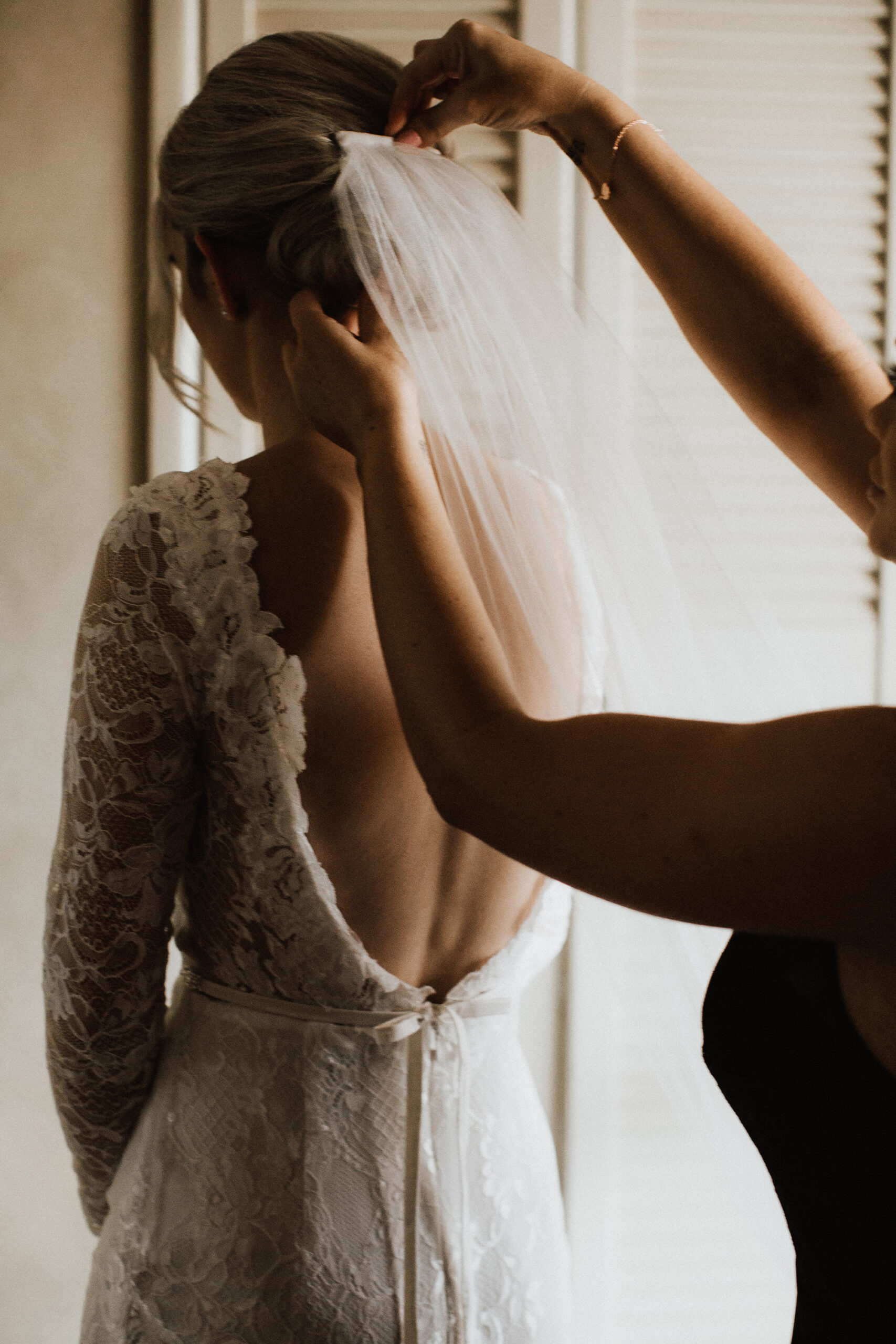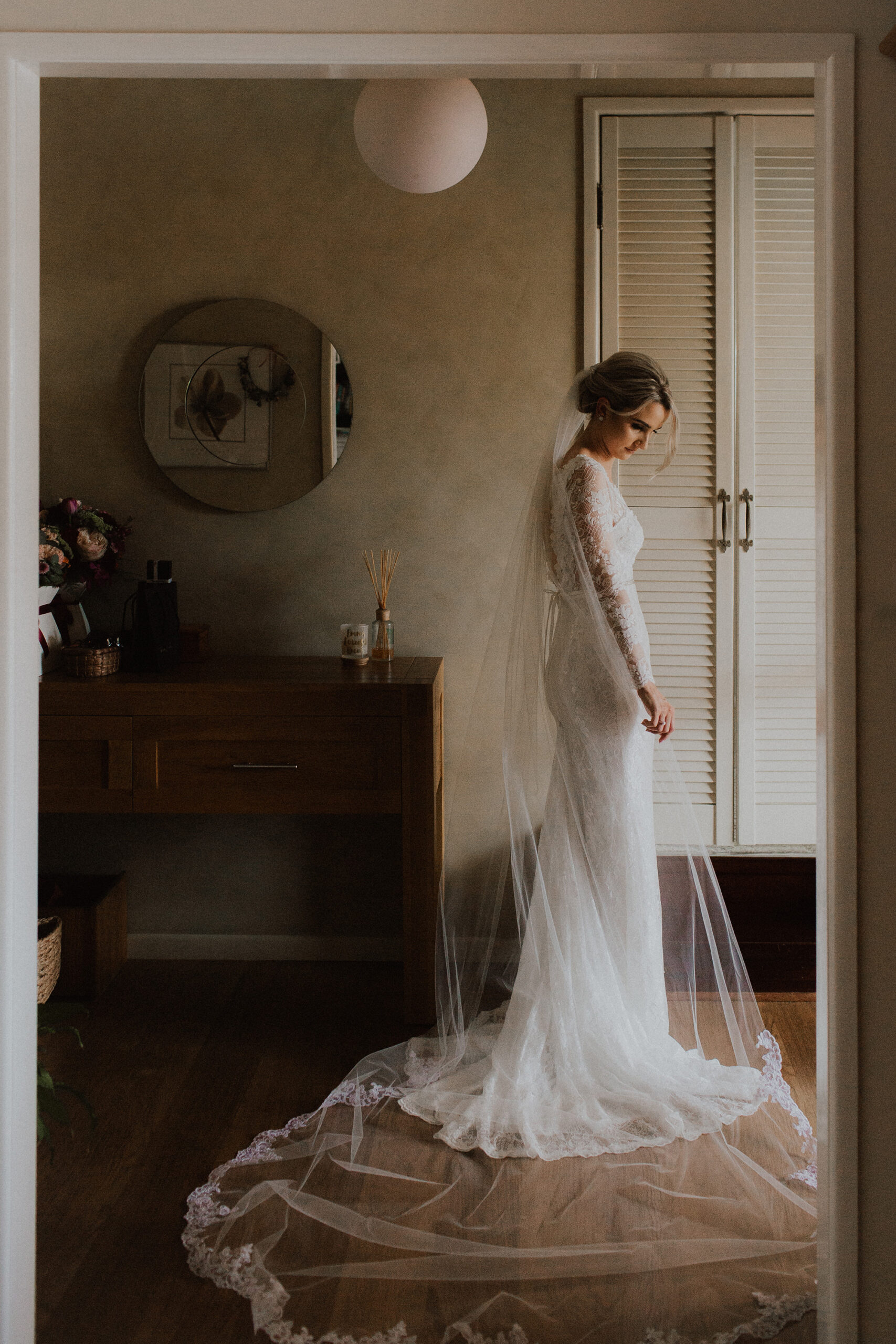 "It was a low back with long lace sleeves," the bride says of her gown from When Freddie Met Lily. "I added a little belt and hair-clip to finish it off."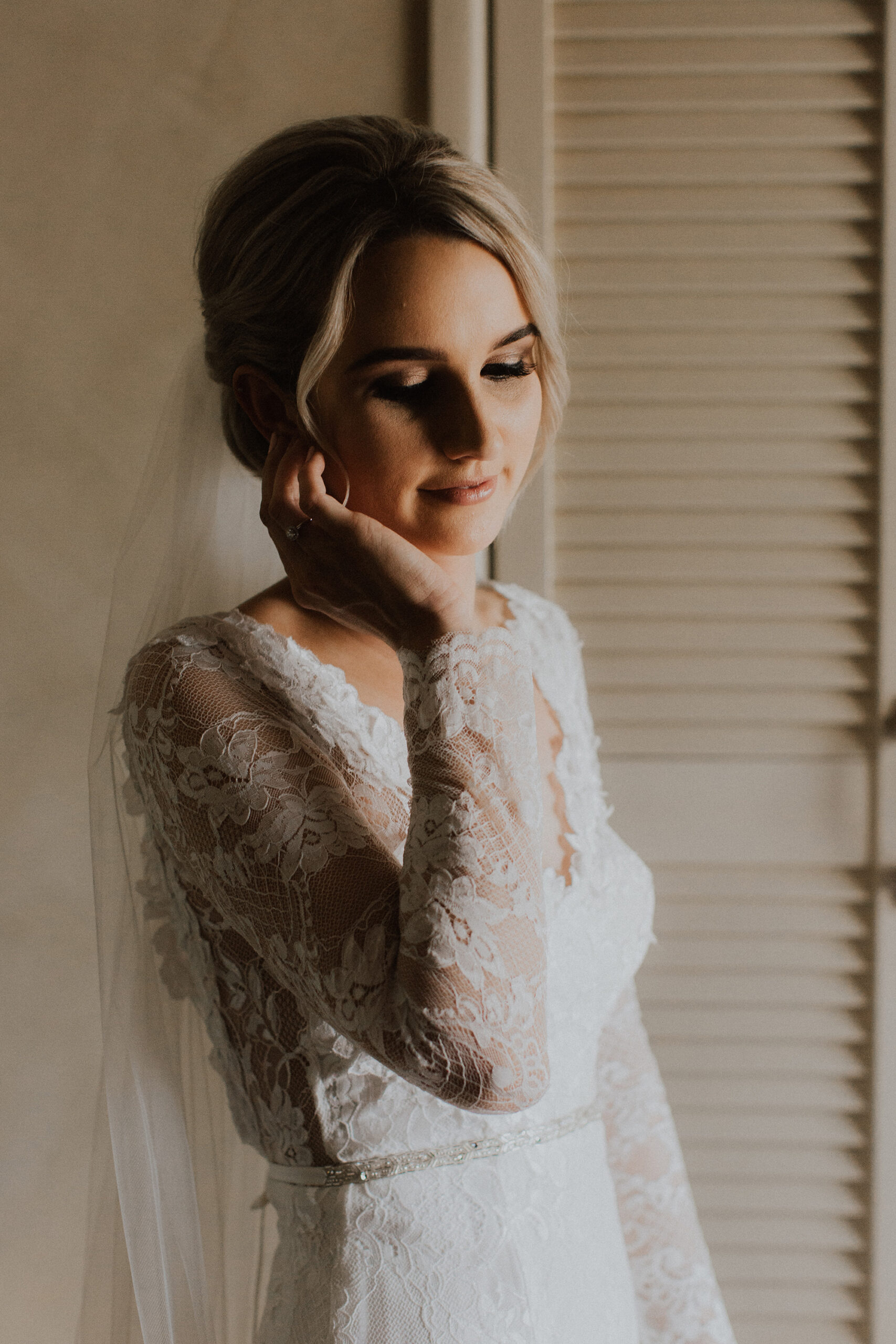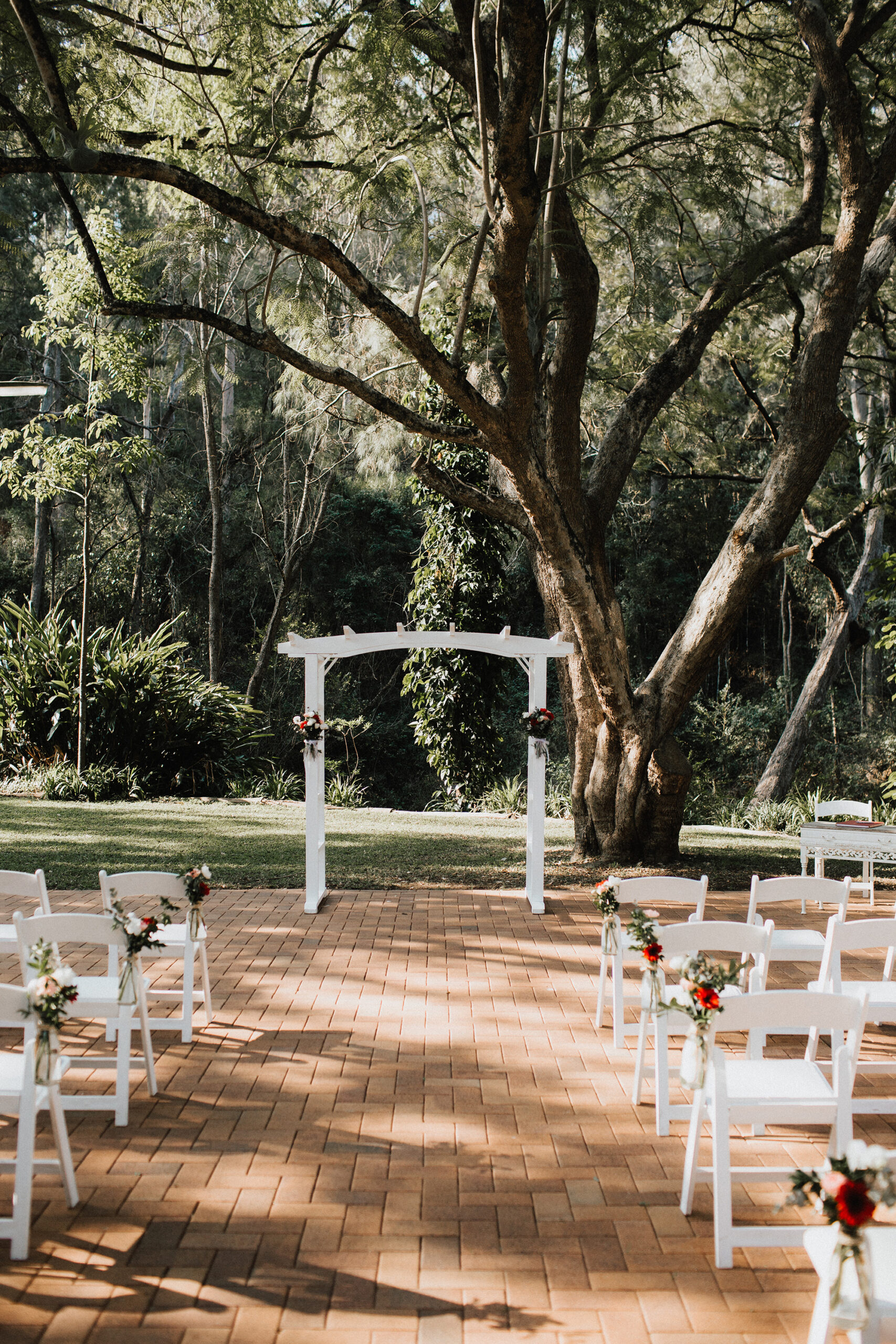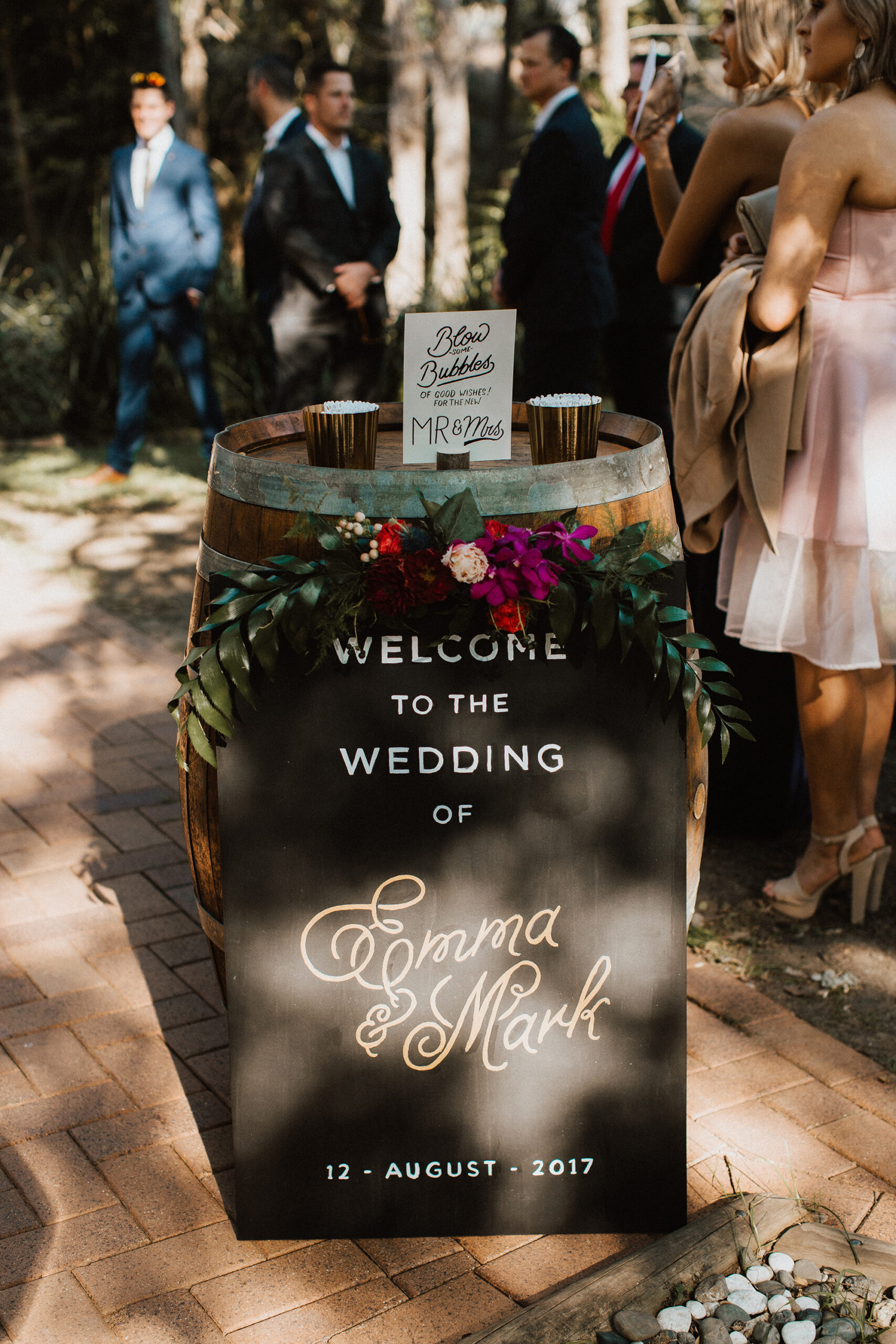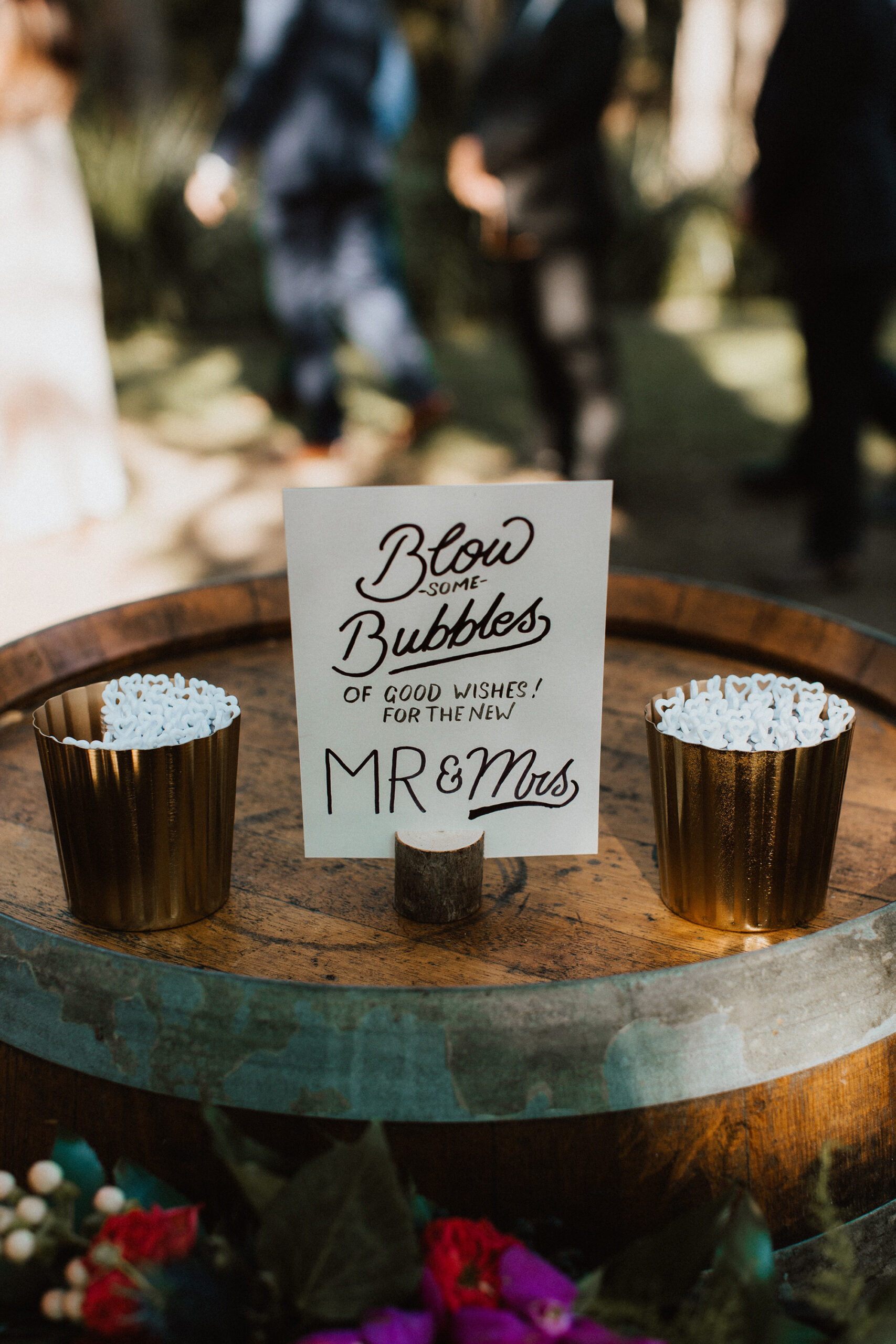 Mark's design skills were on display throughout Bundaleer Rainforest Gardens.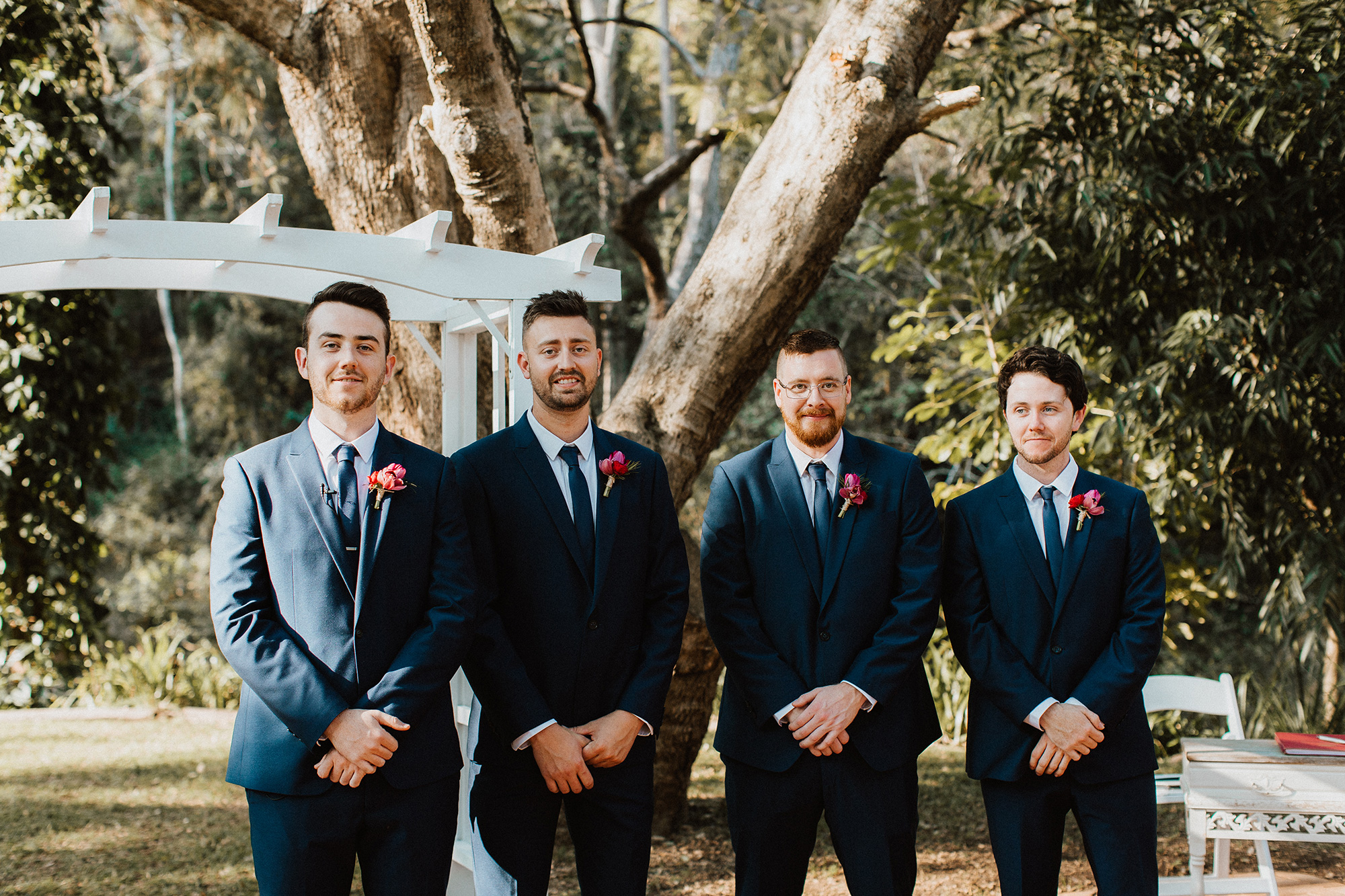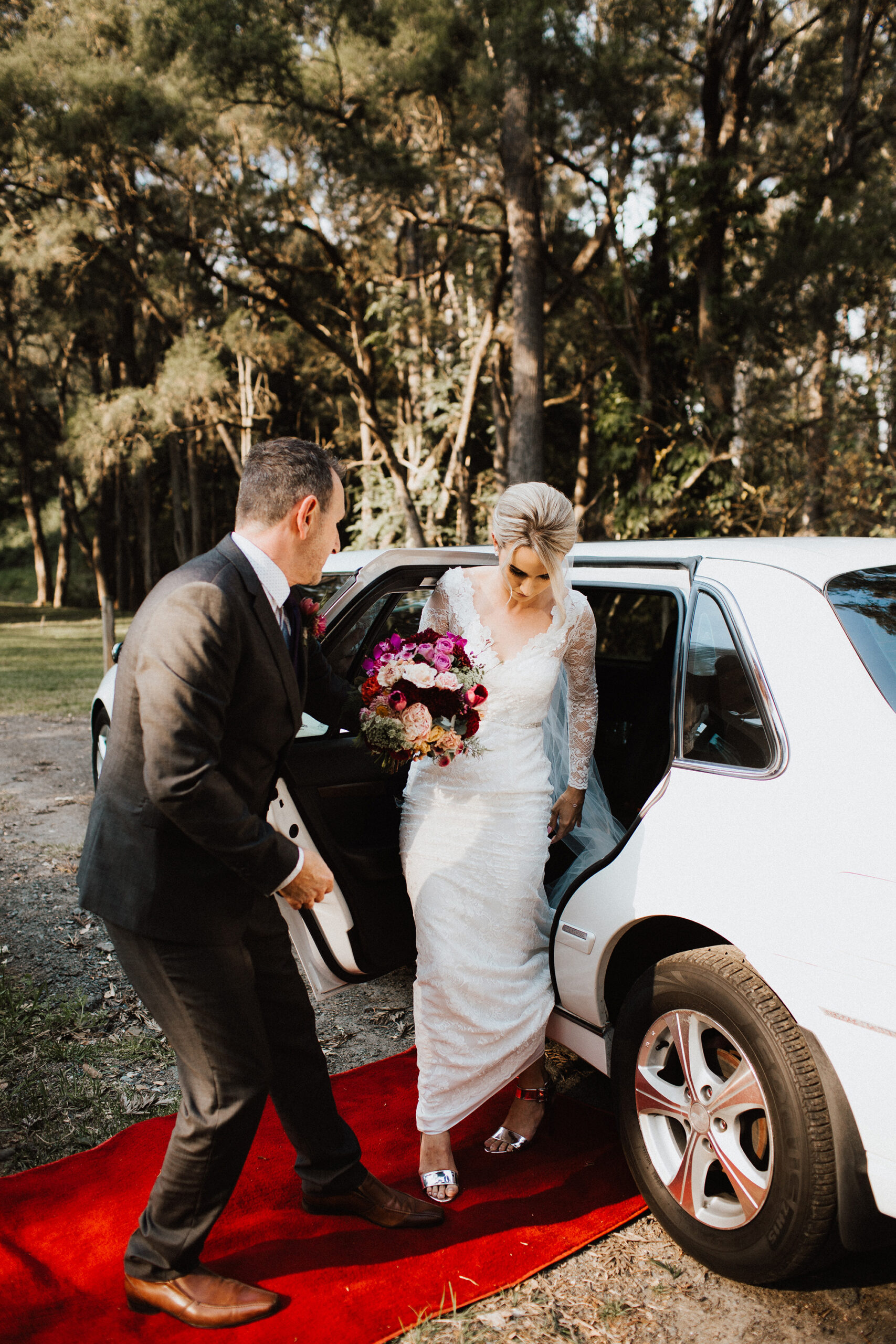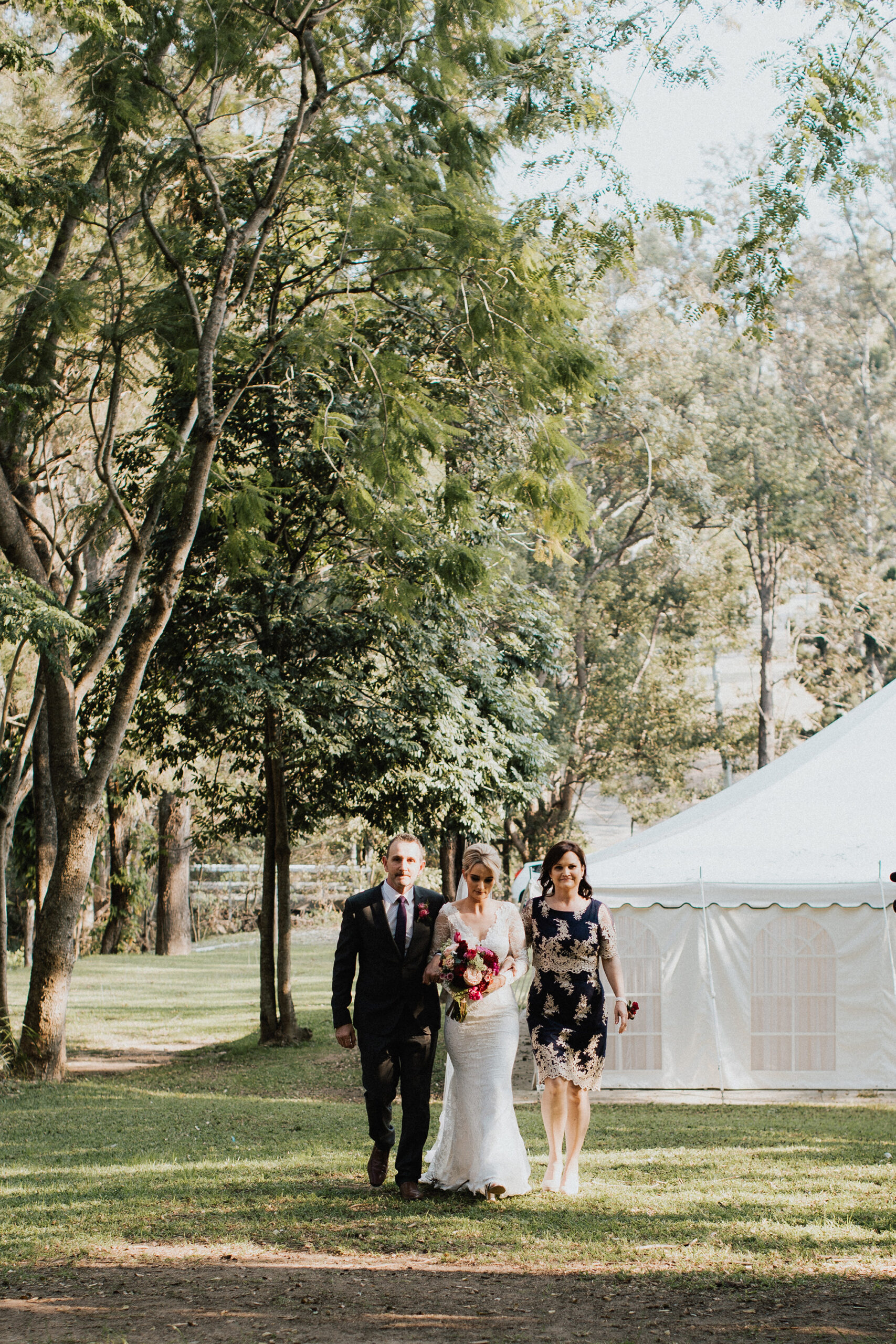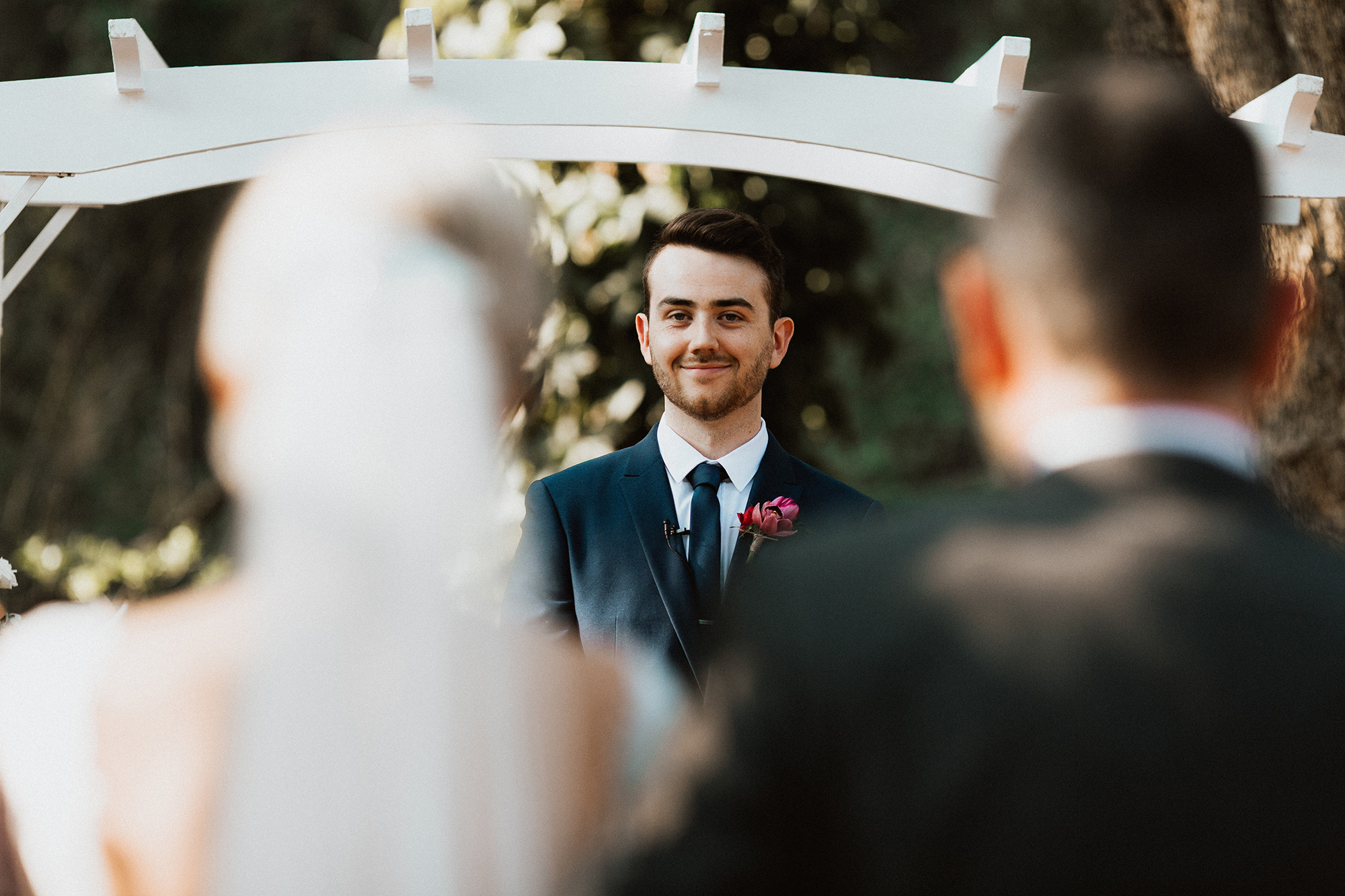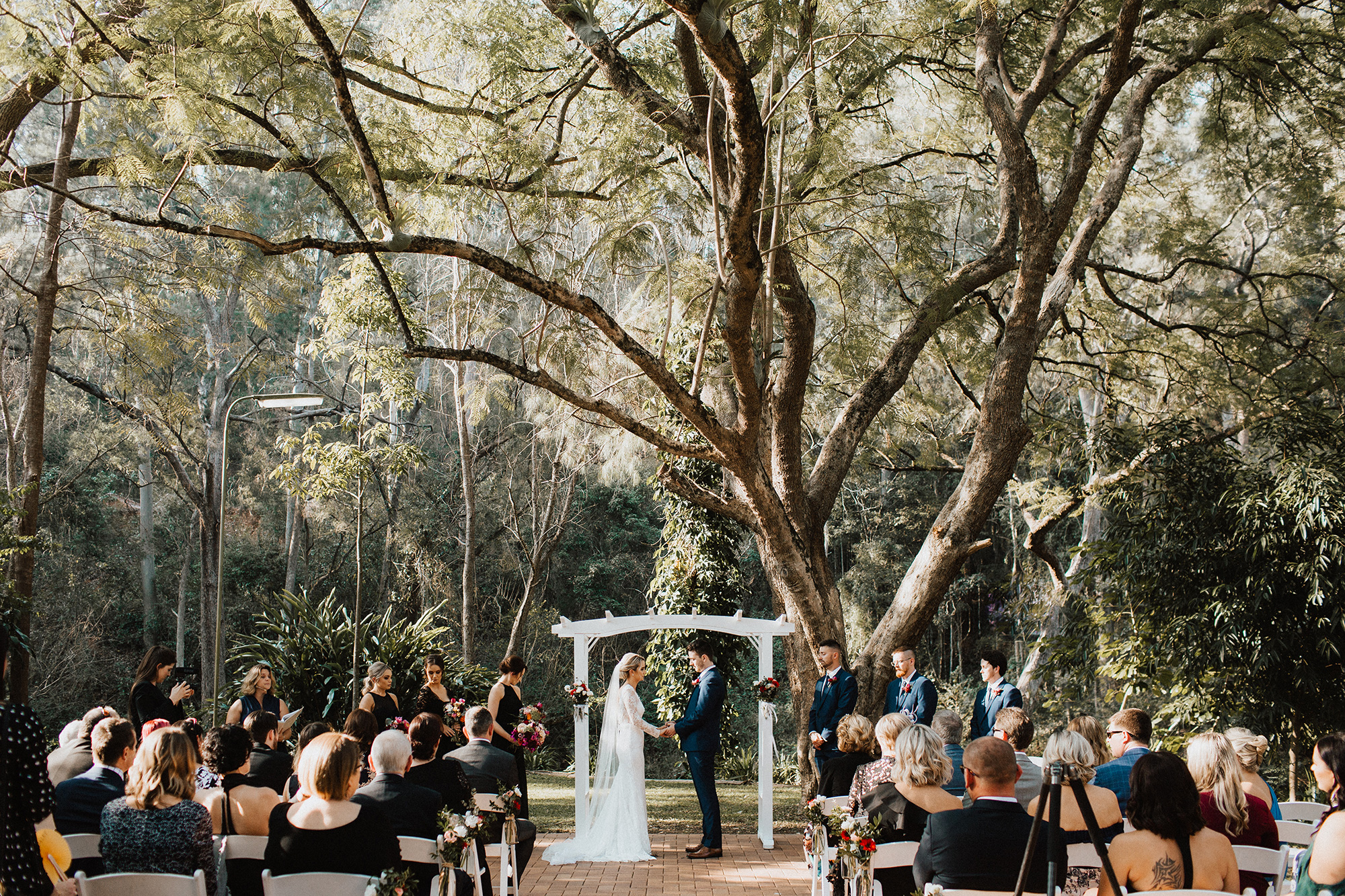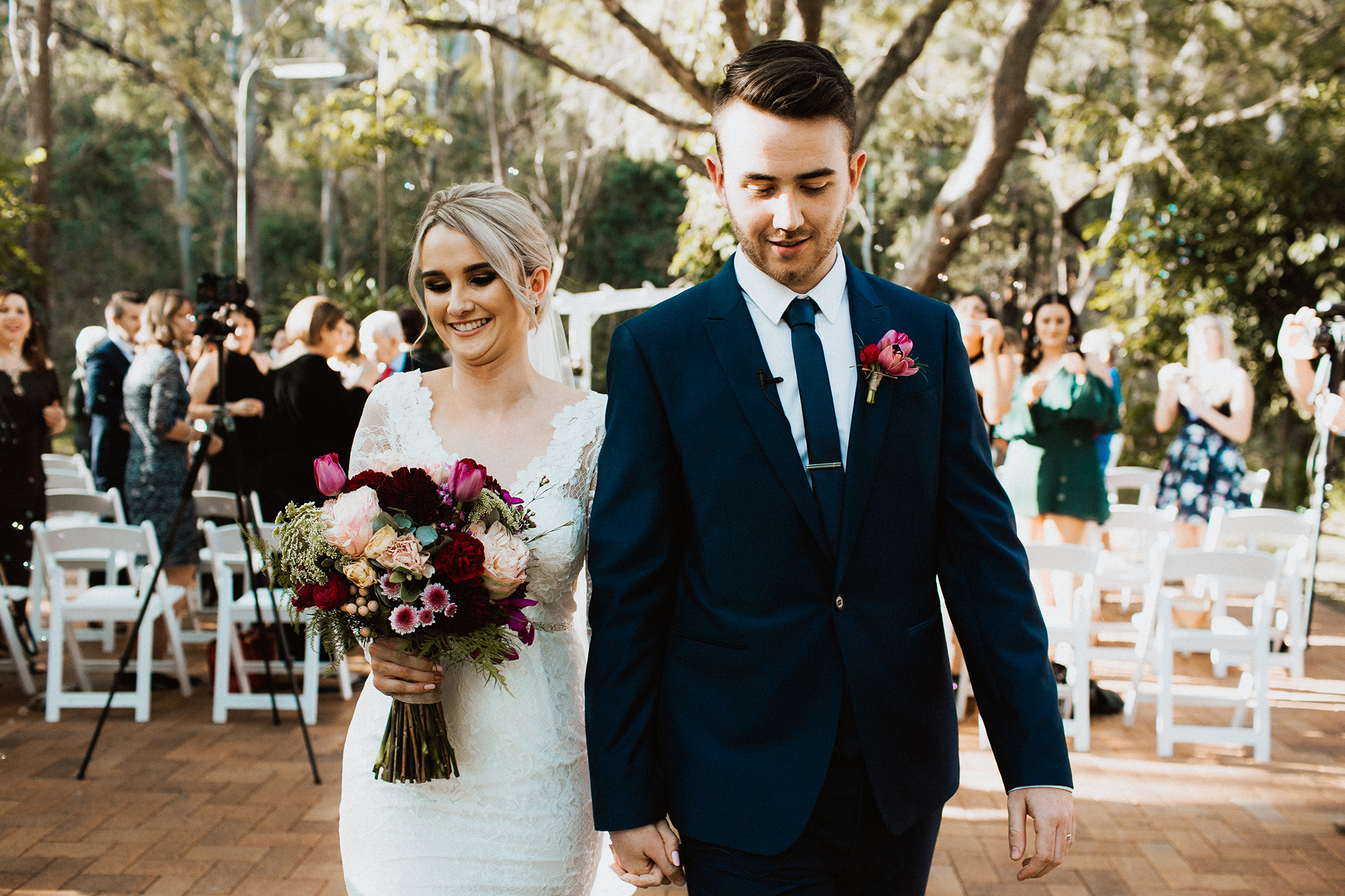 "Mark is my best friend, and I am his. We get along so well and can't wait to spend the rest of our lives together," smiles Emma.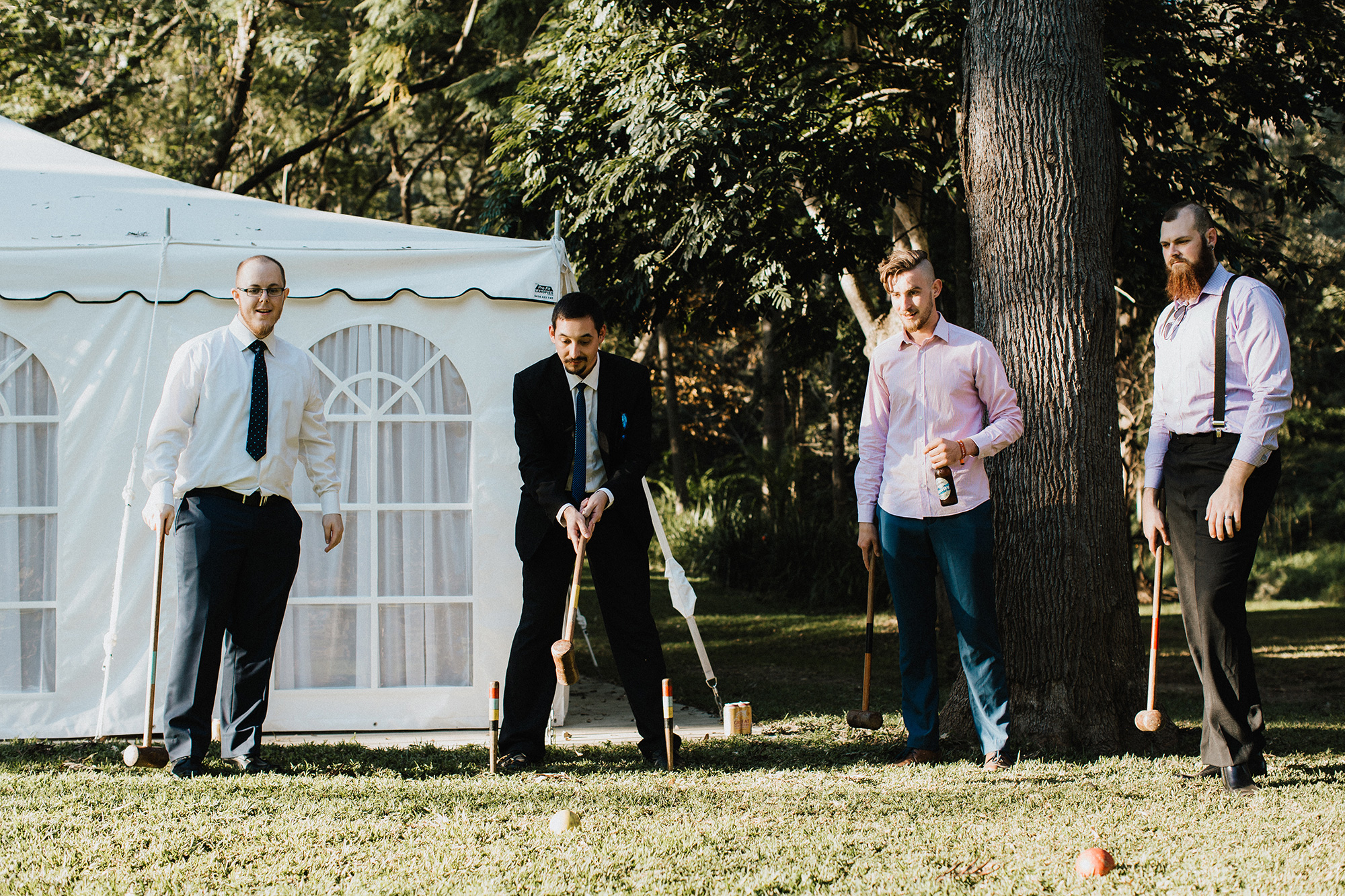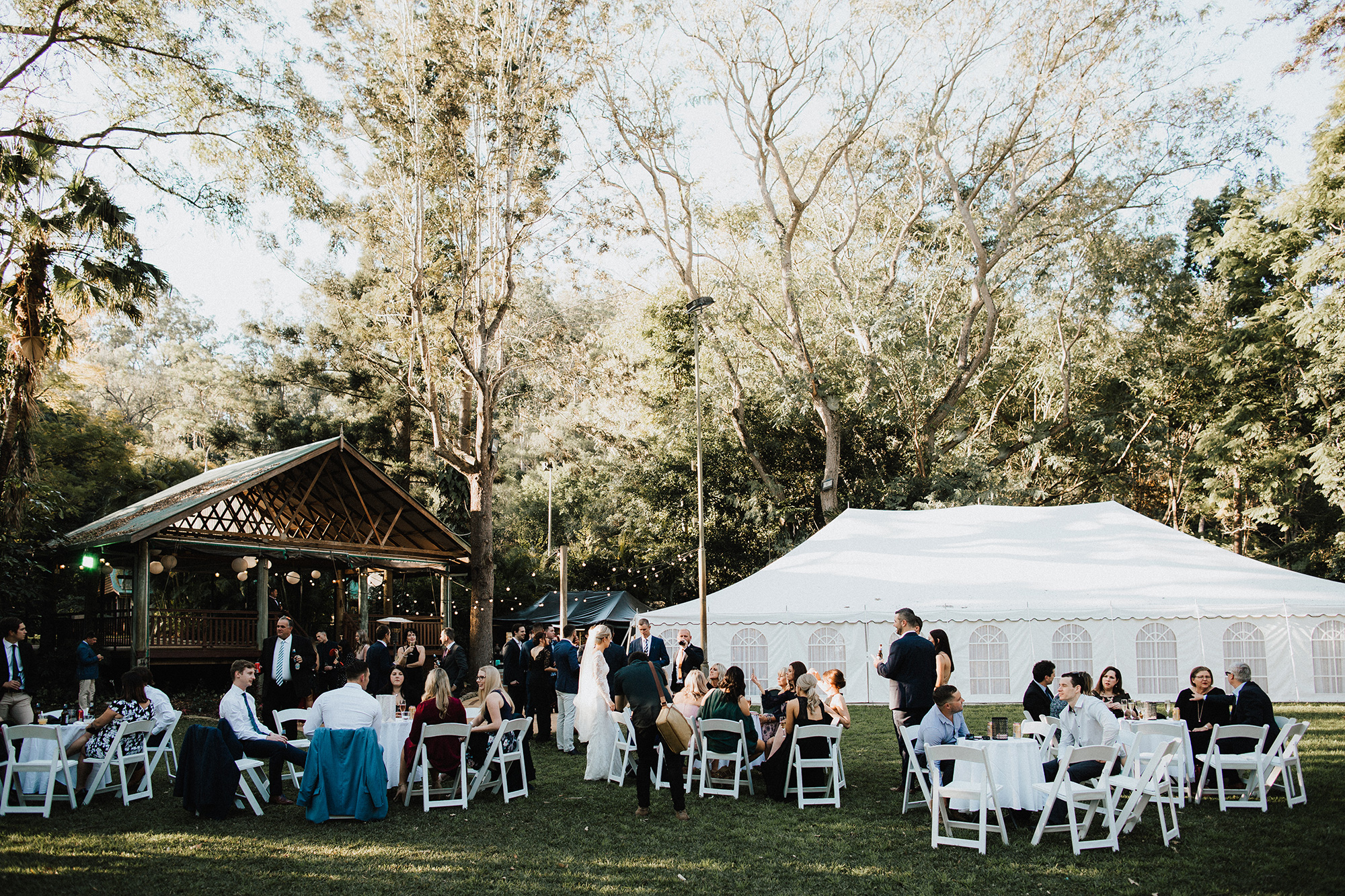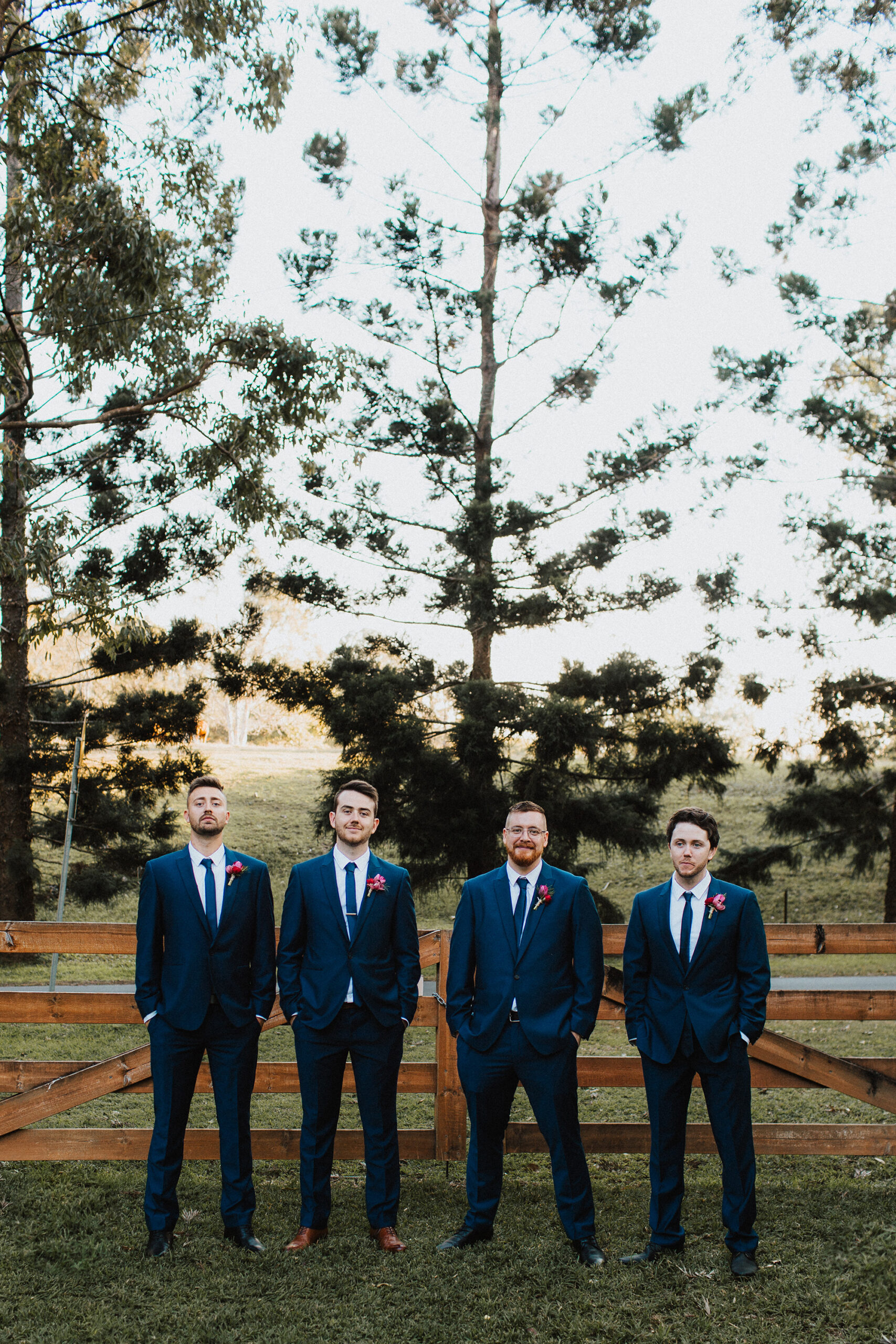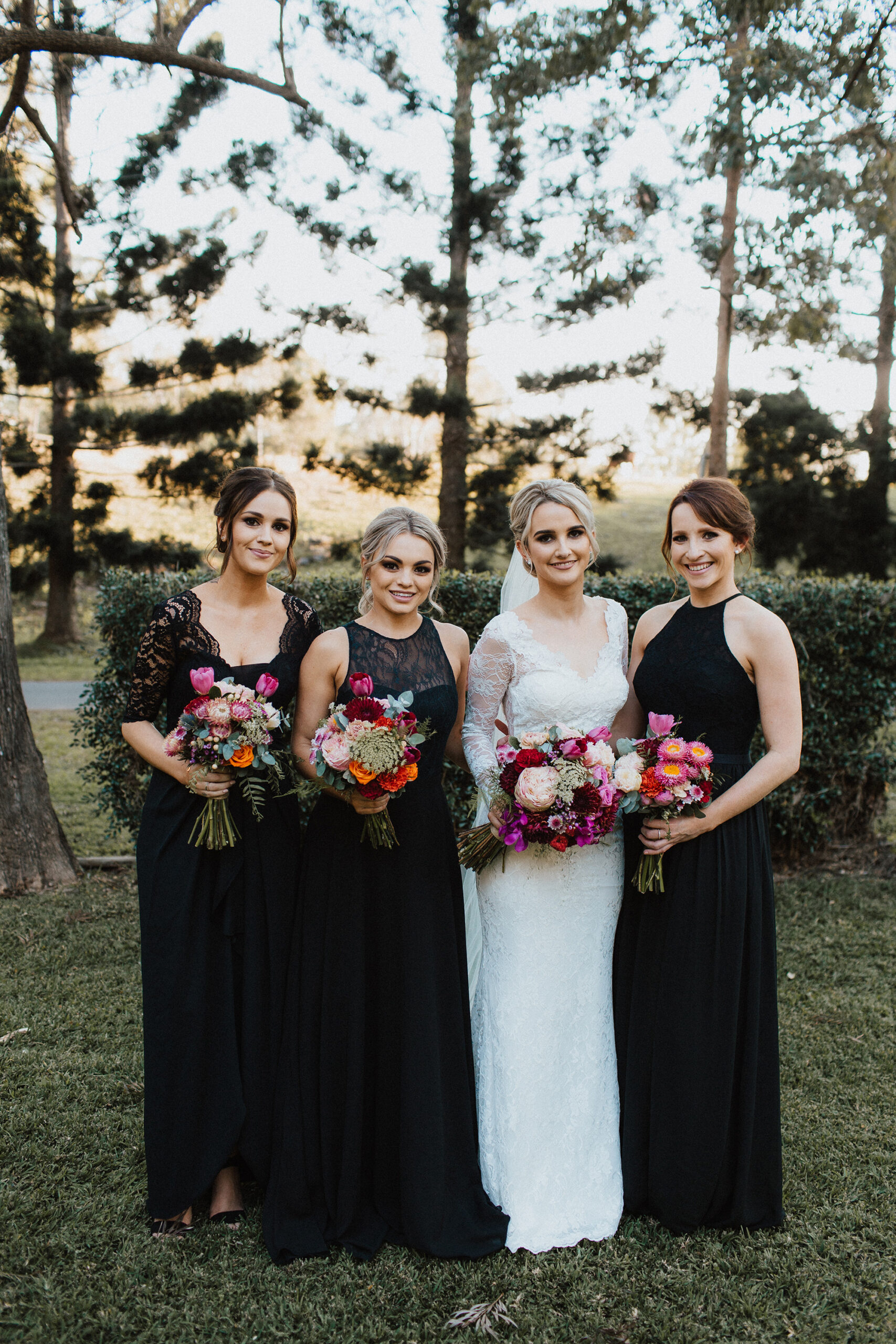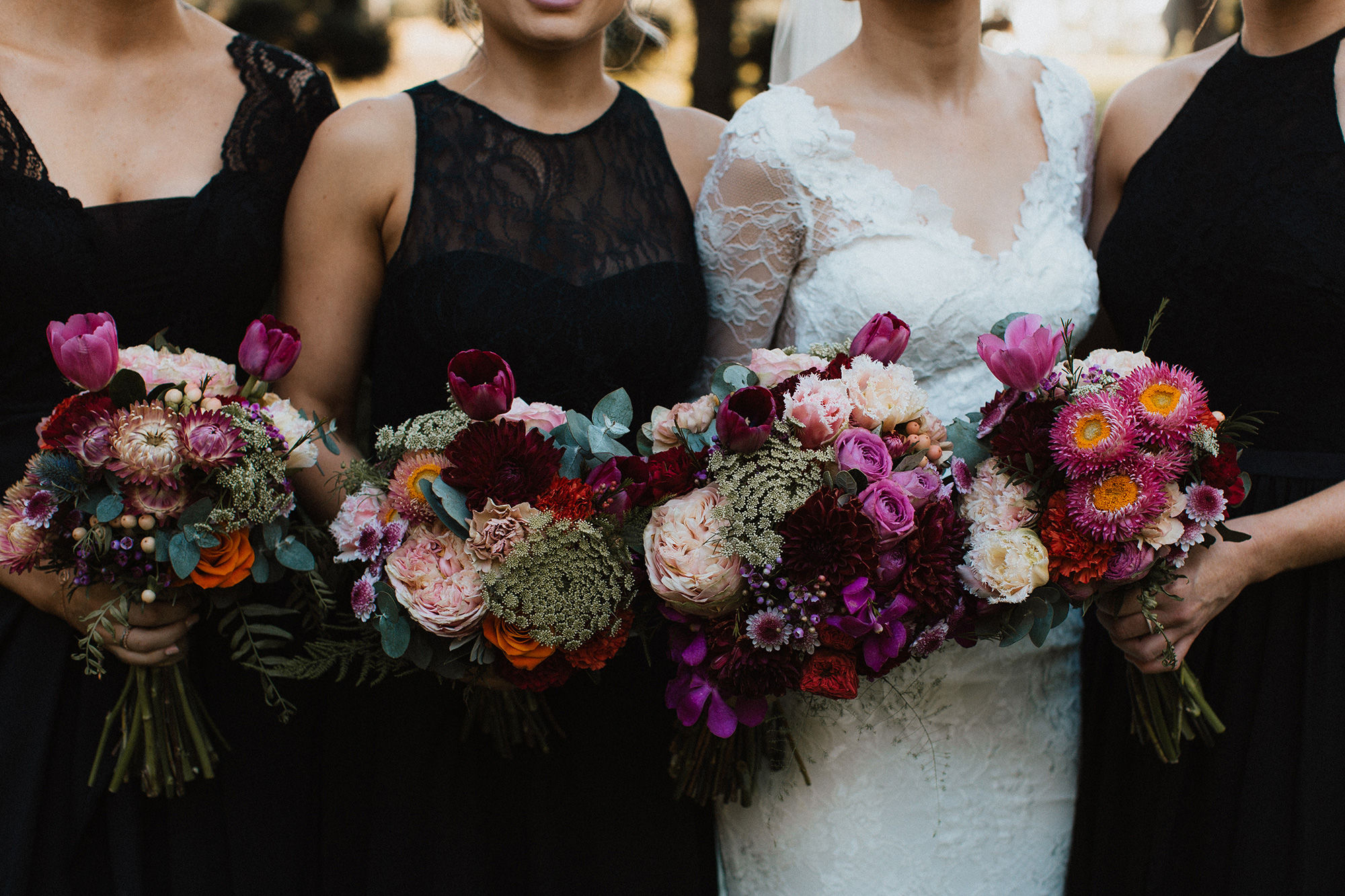 All the flowers on the day were taken care of by Madame Bloom.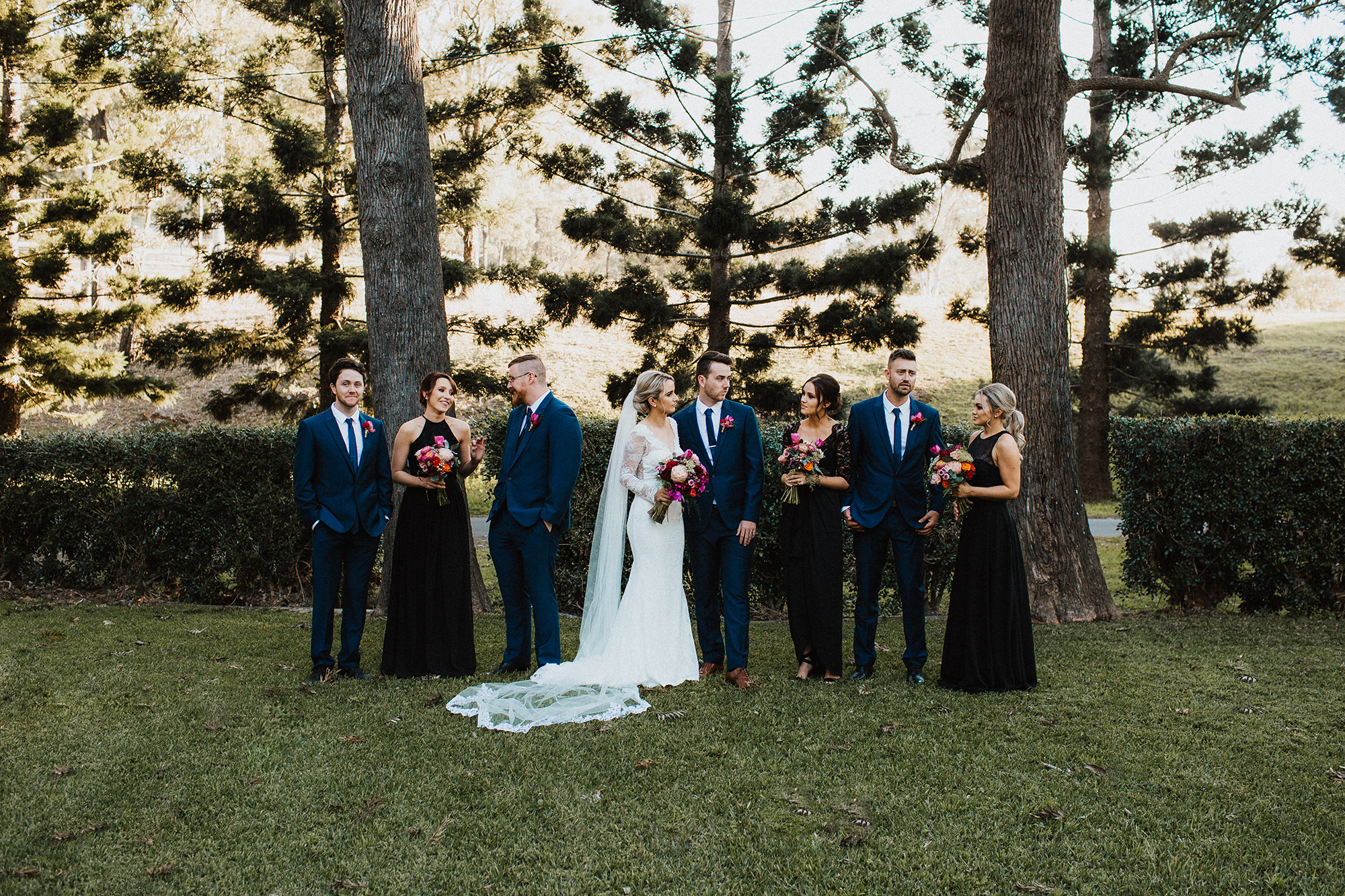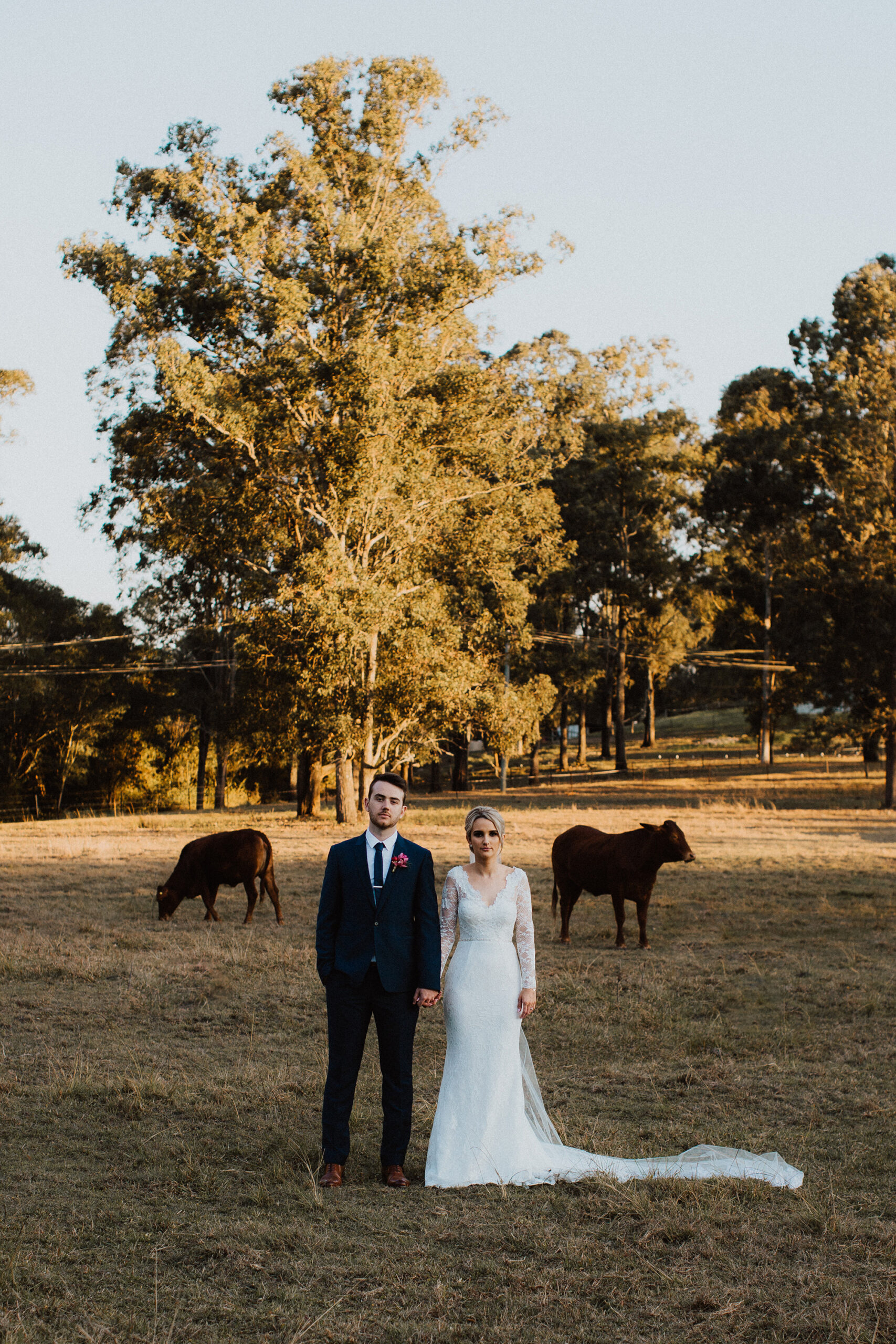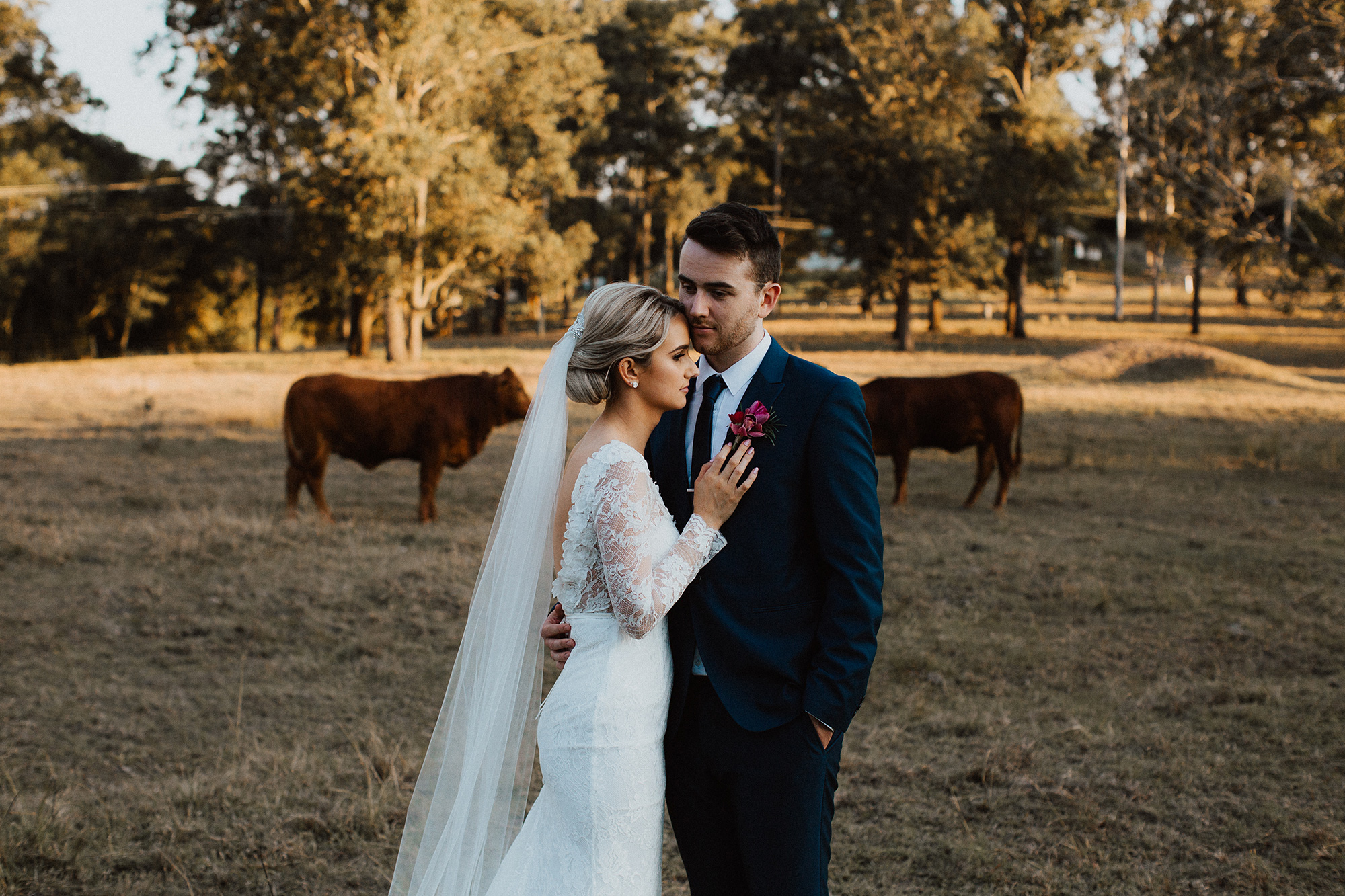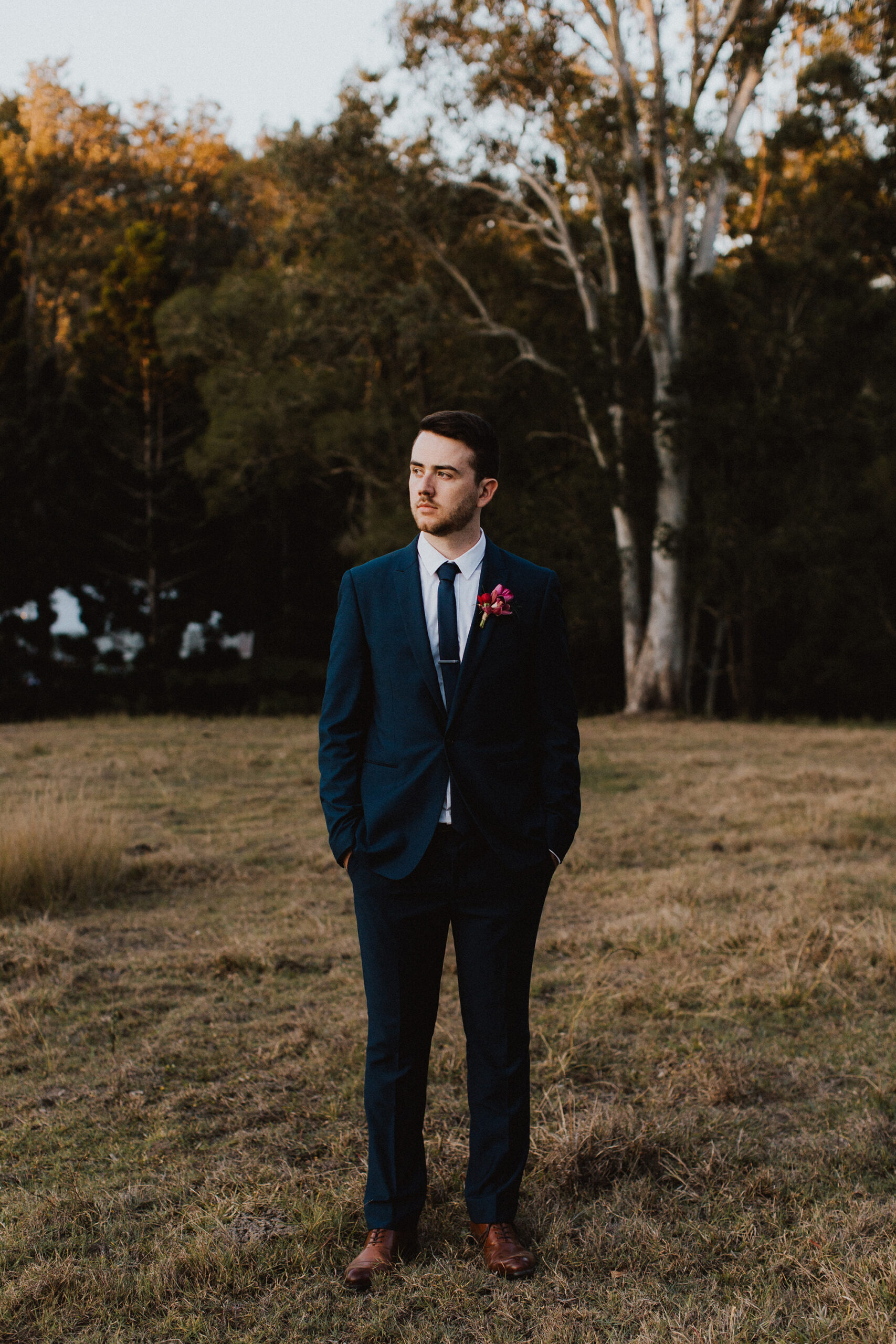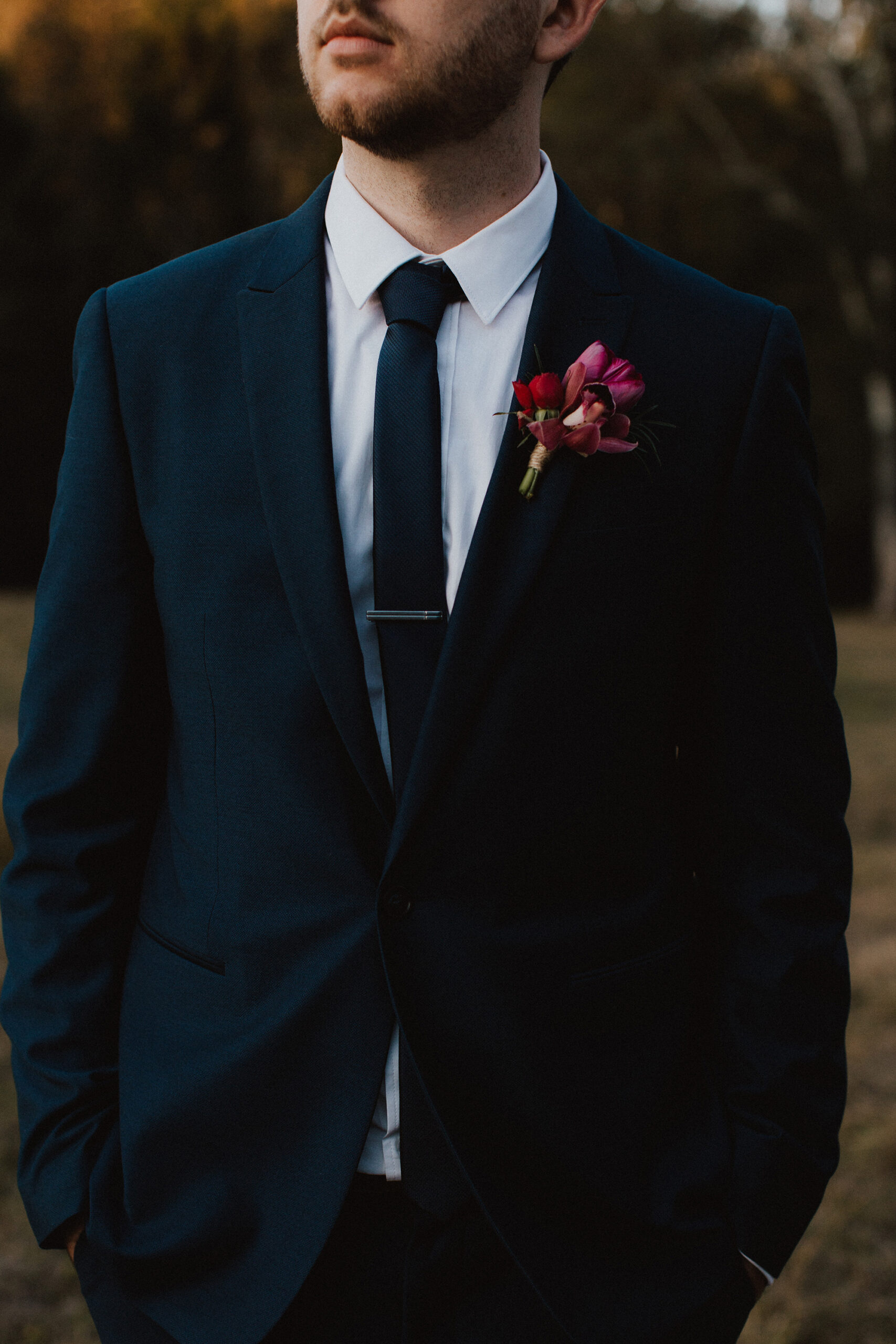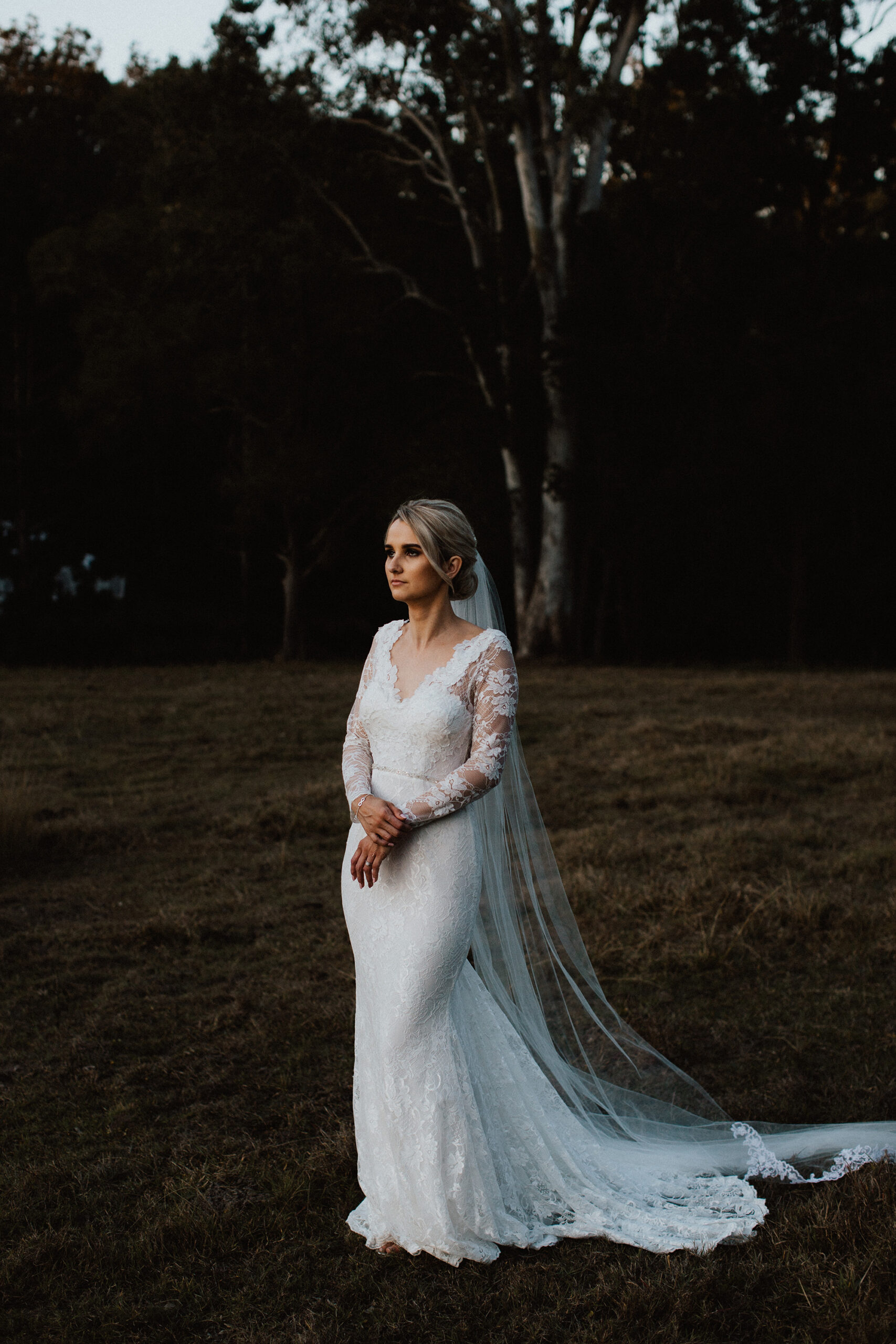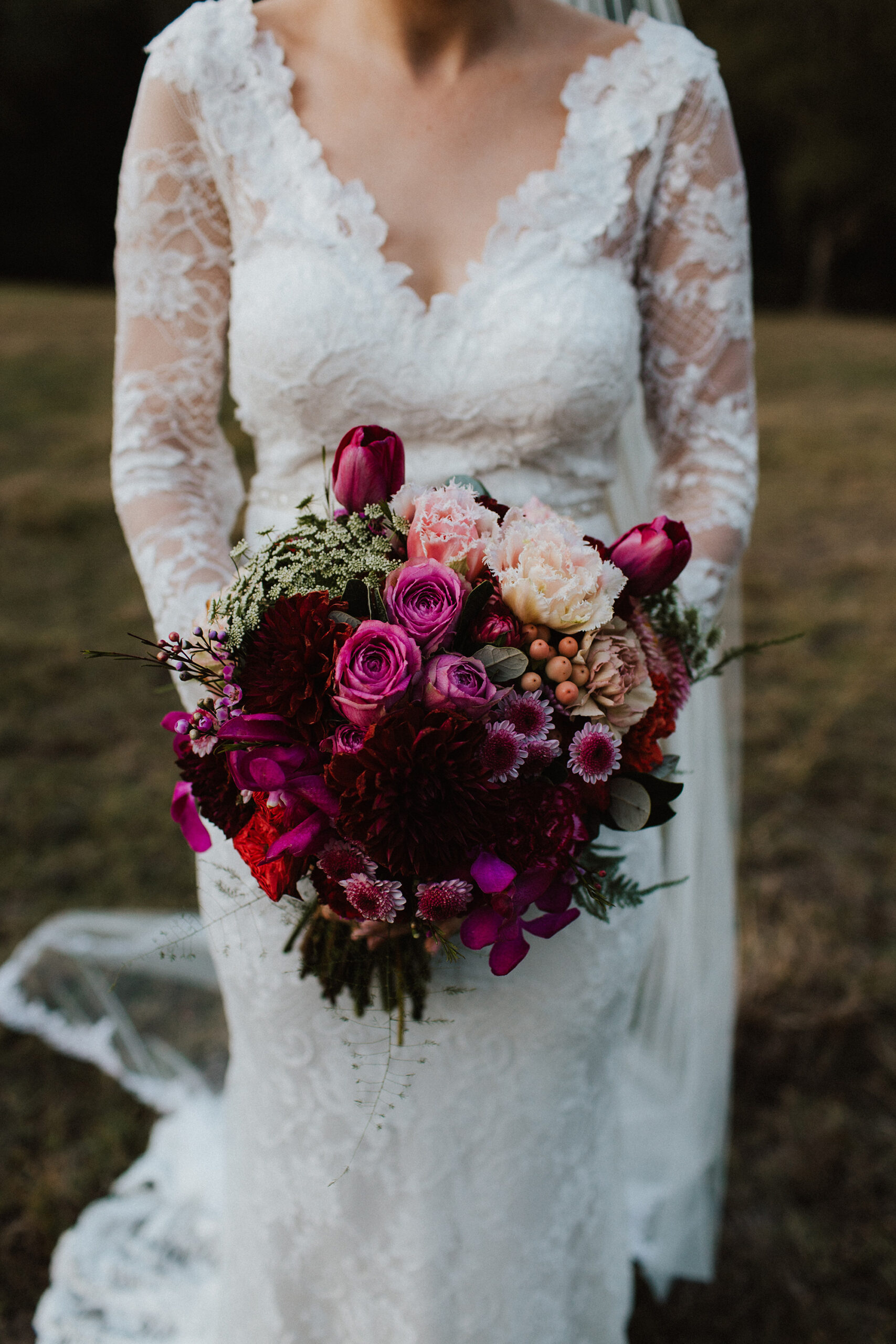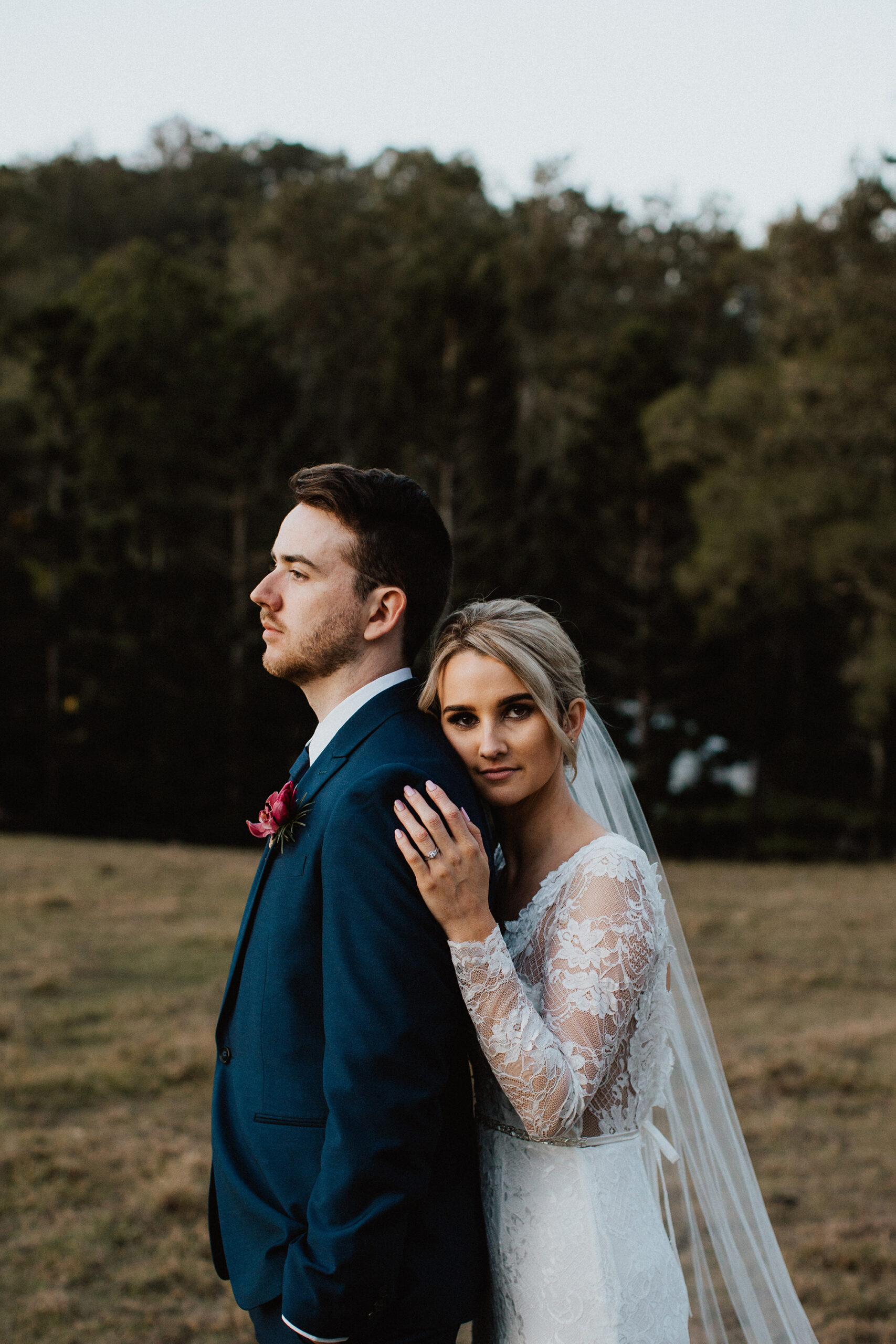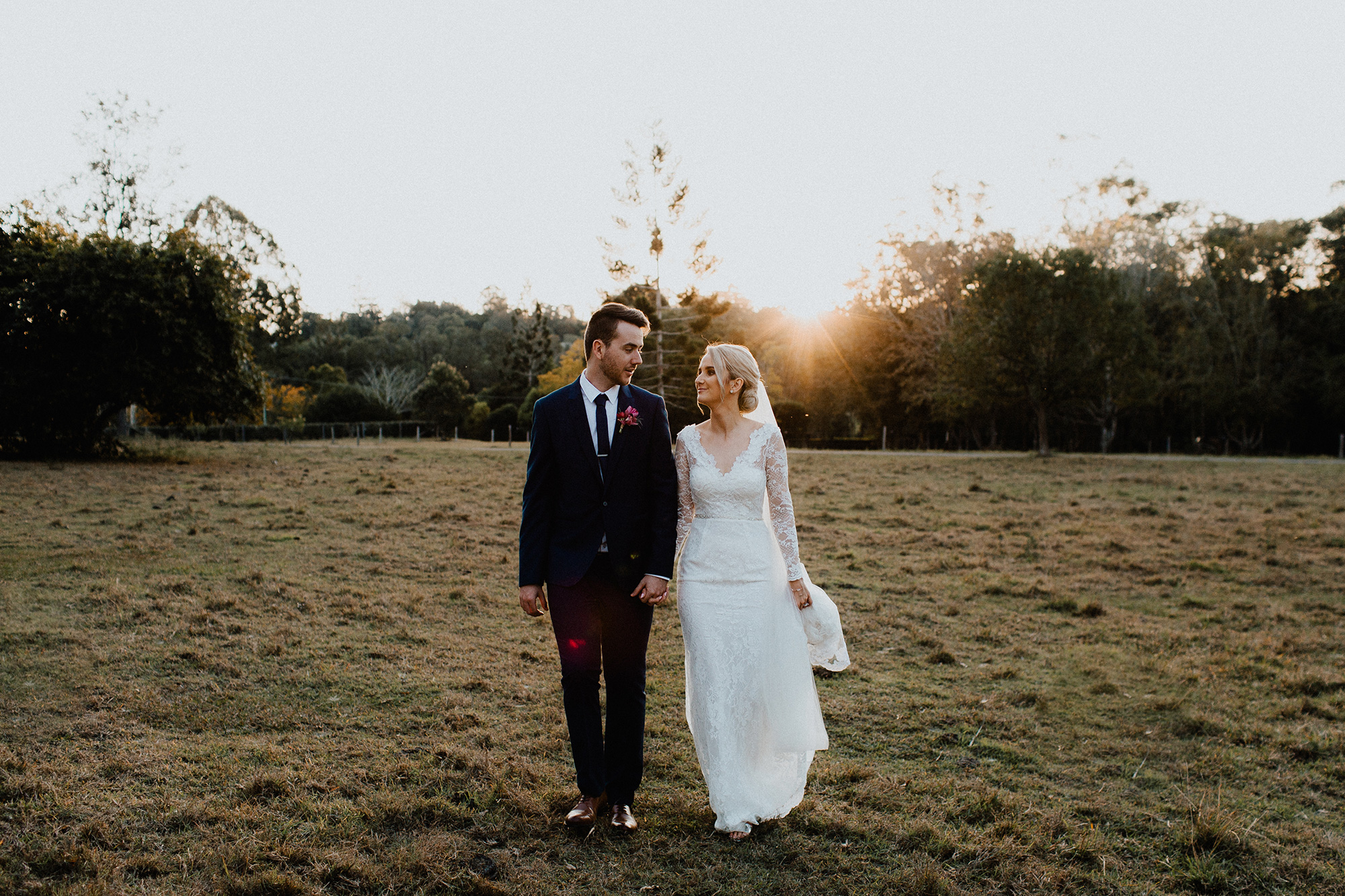 "Mark proposed to me on our four-year anniversary outside the house we just put a sold sign on," says Emma. "18 months later we got married."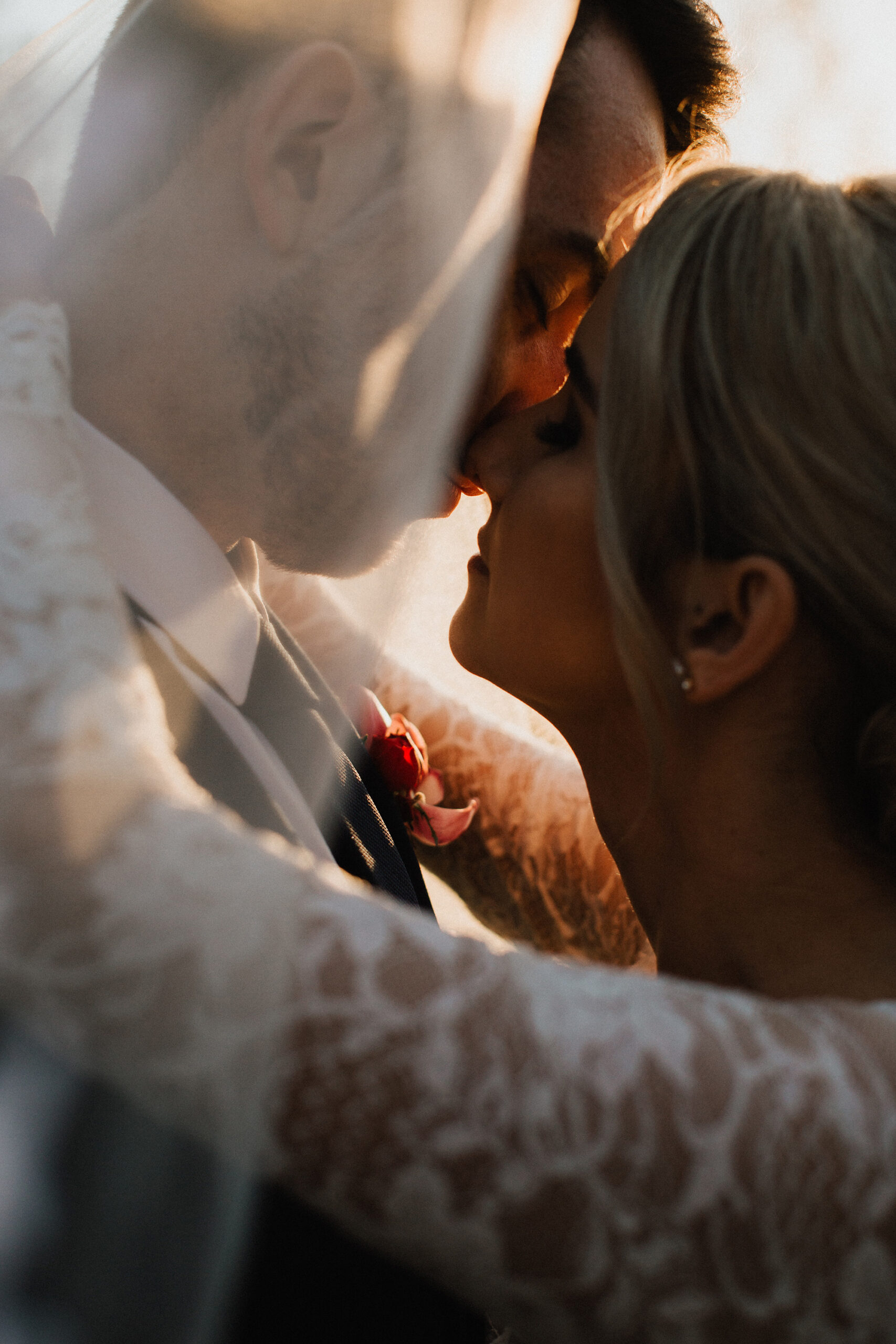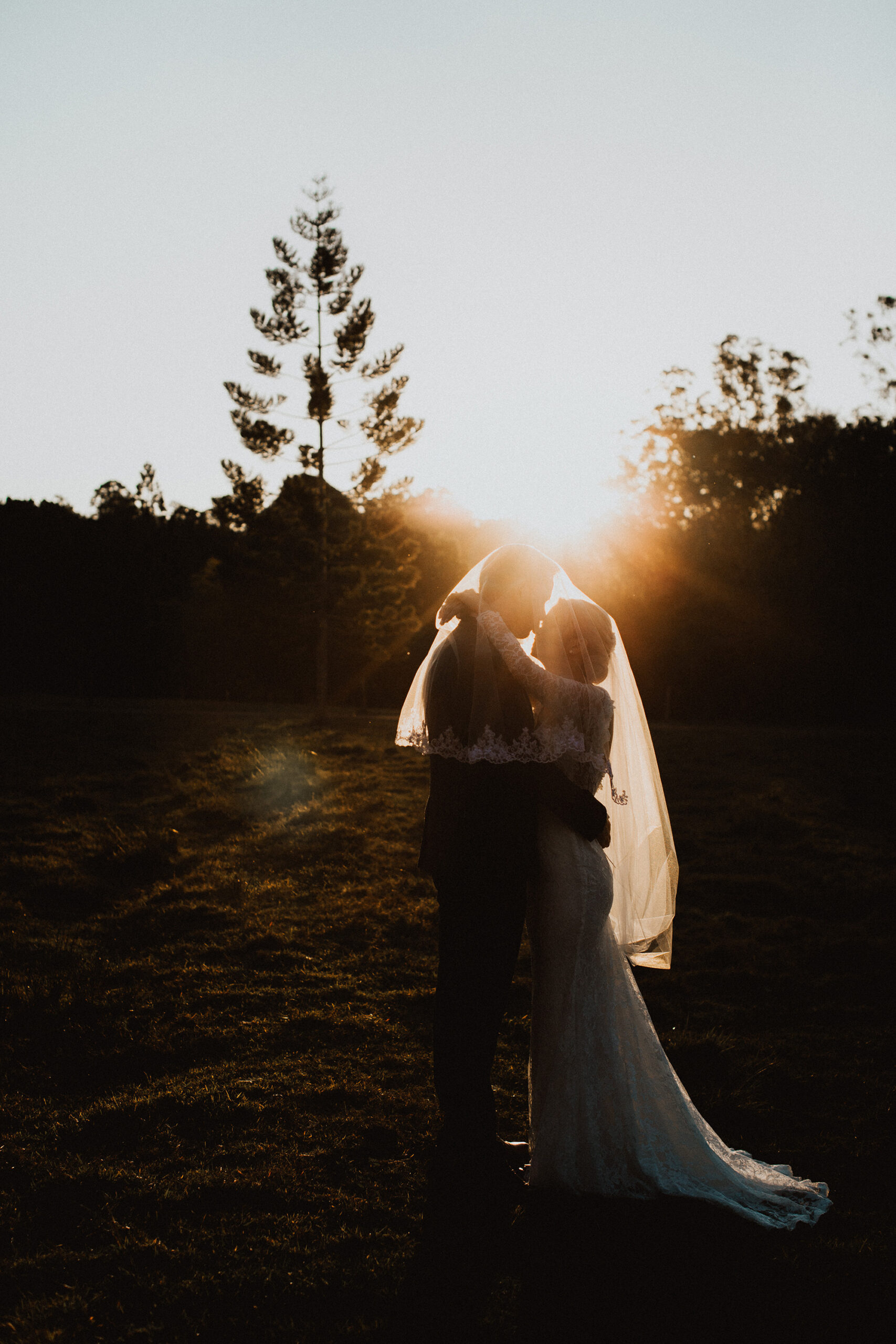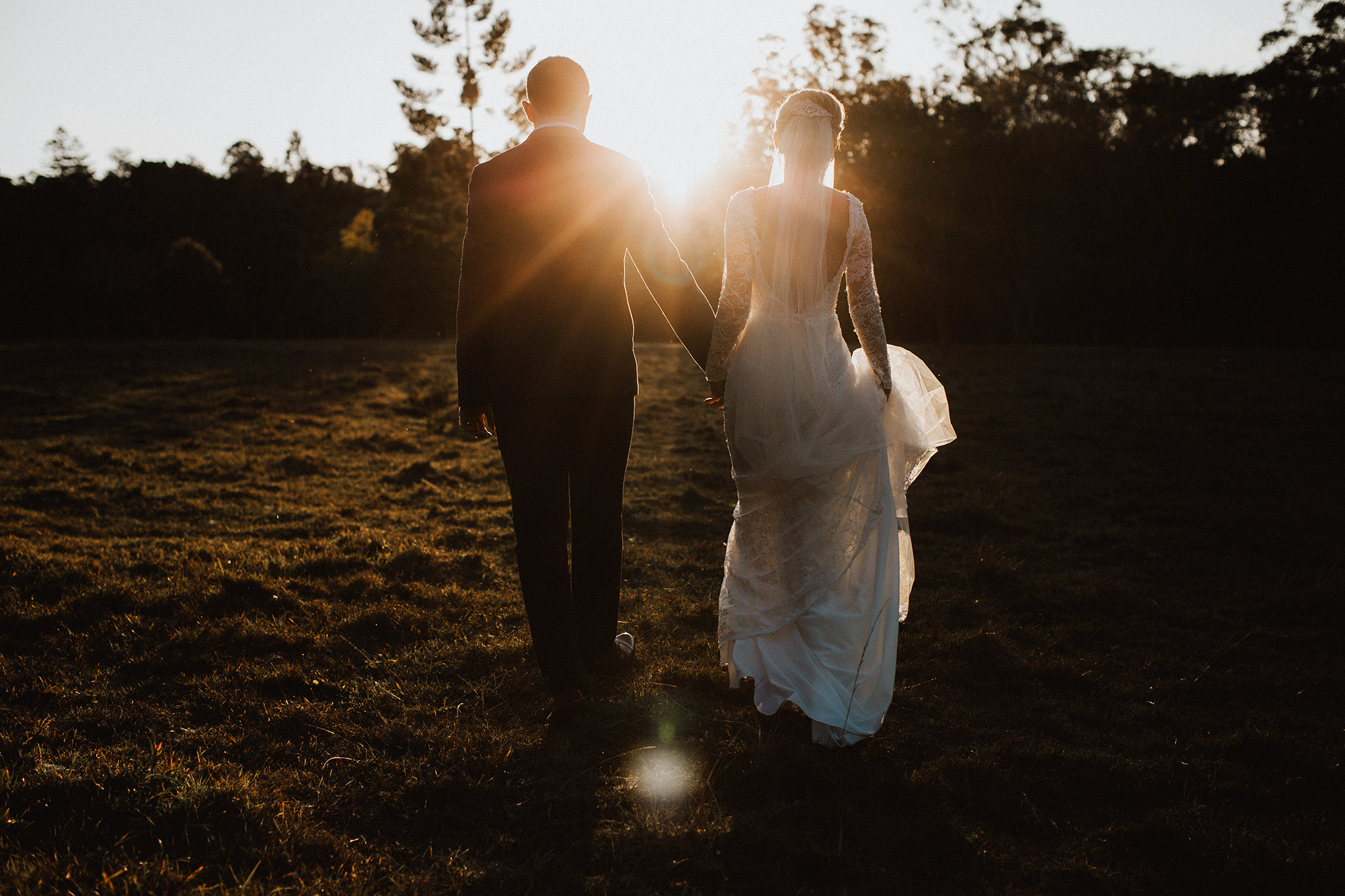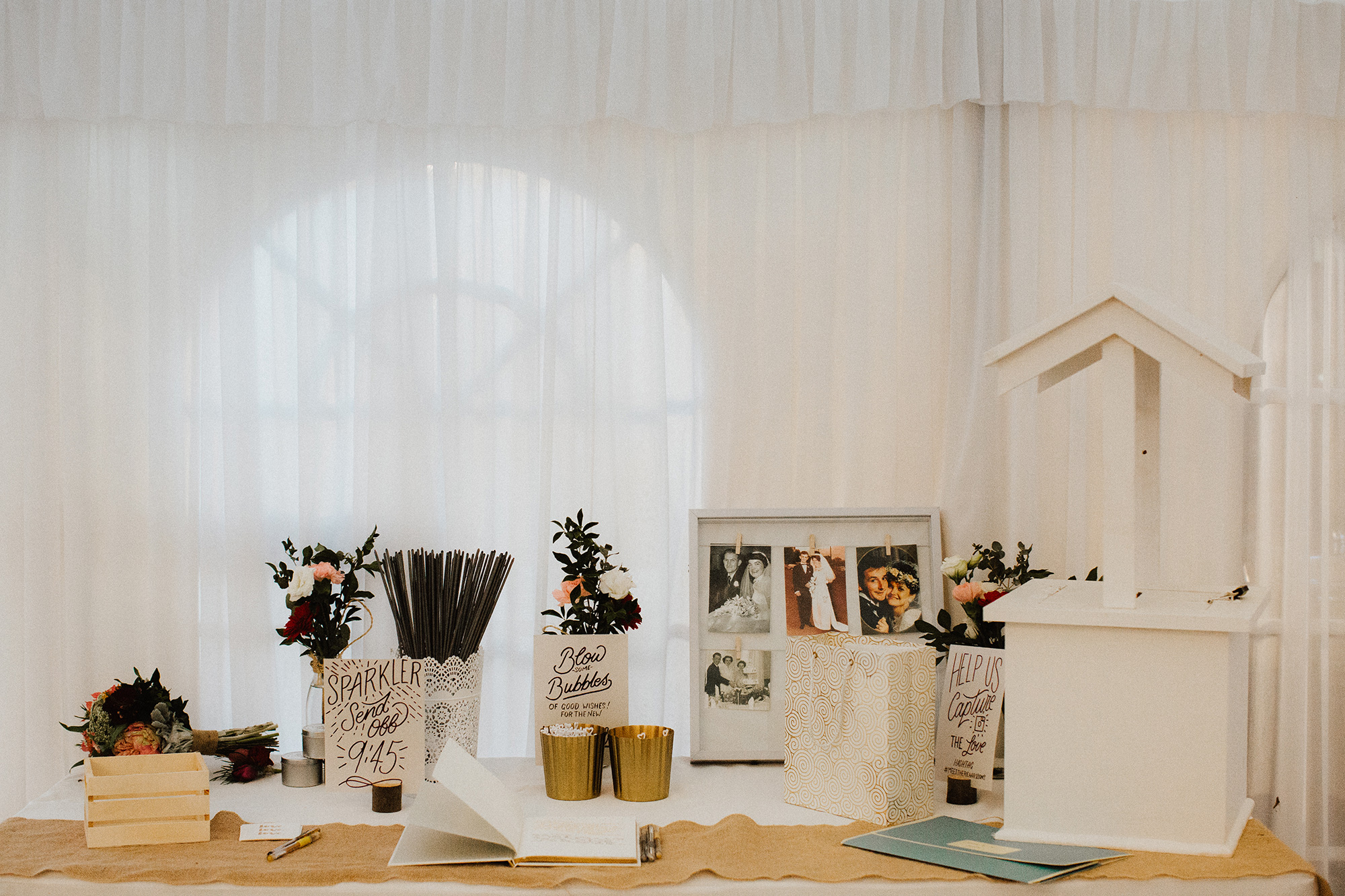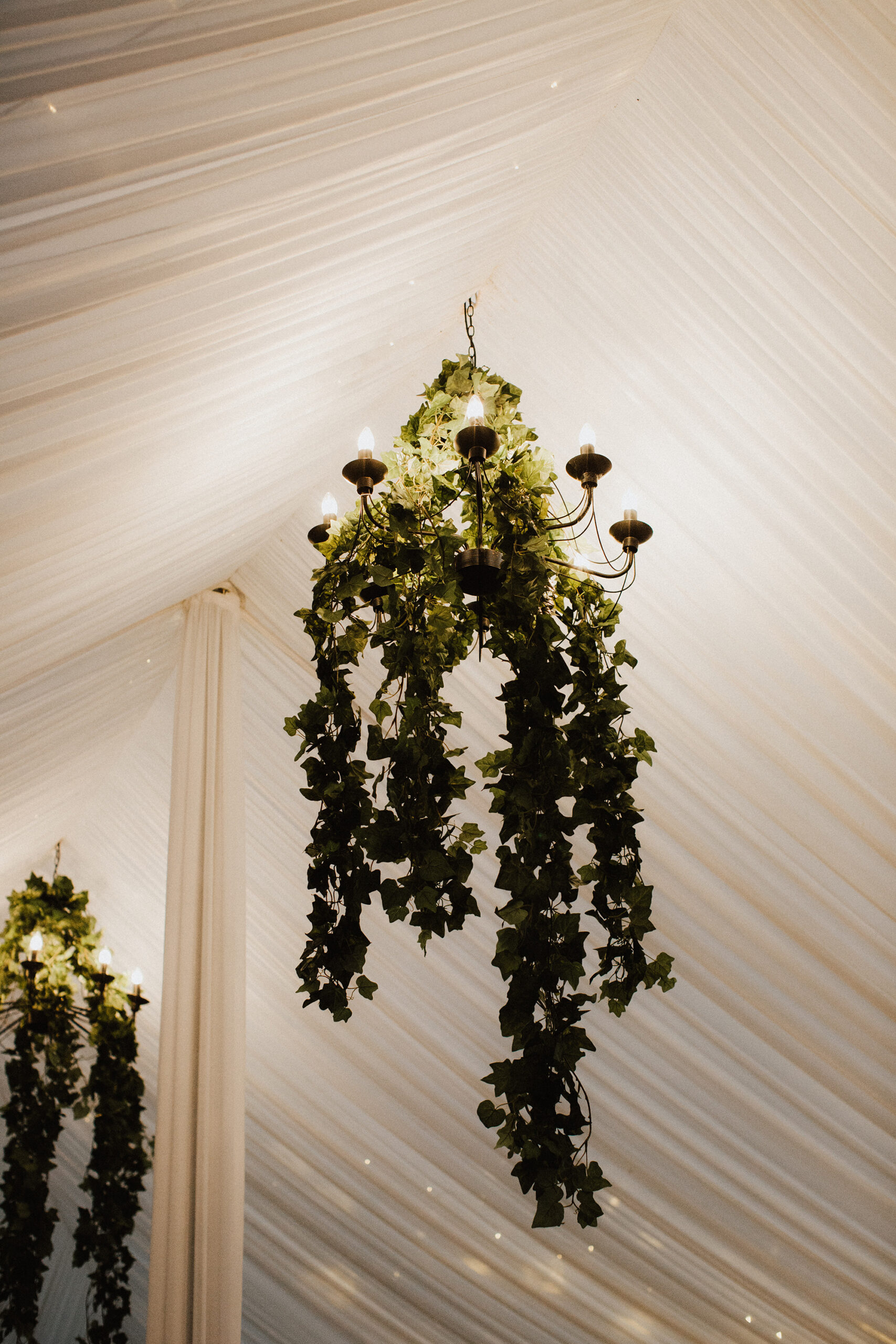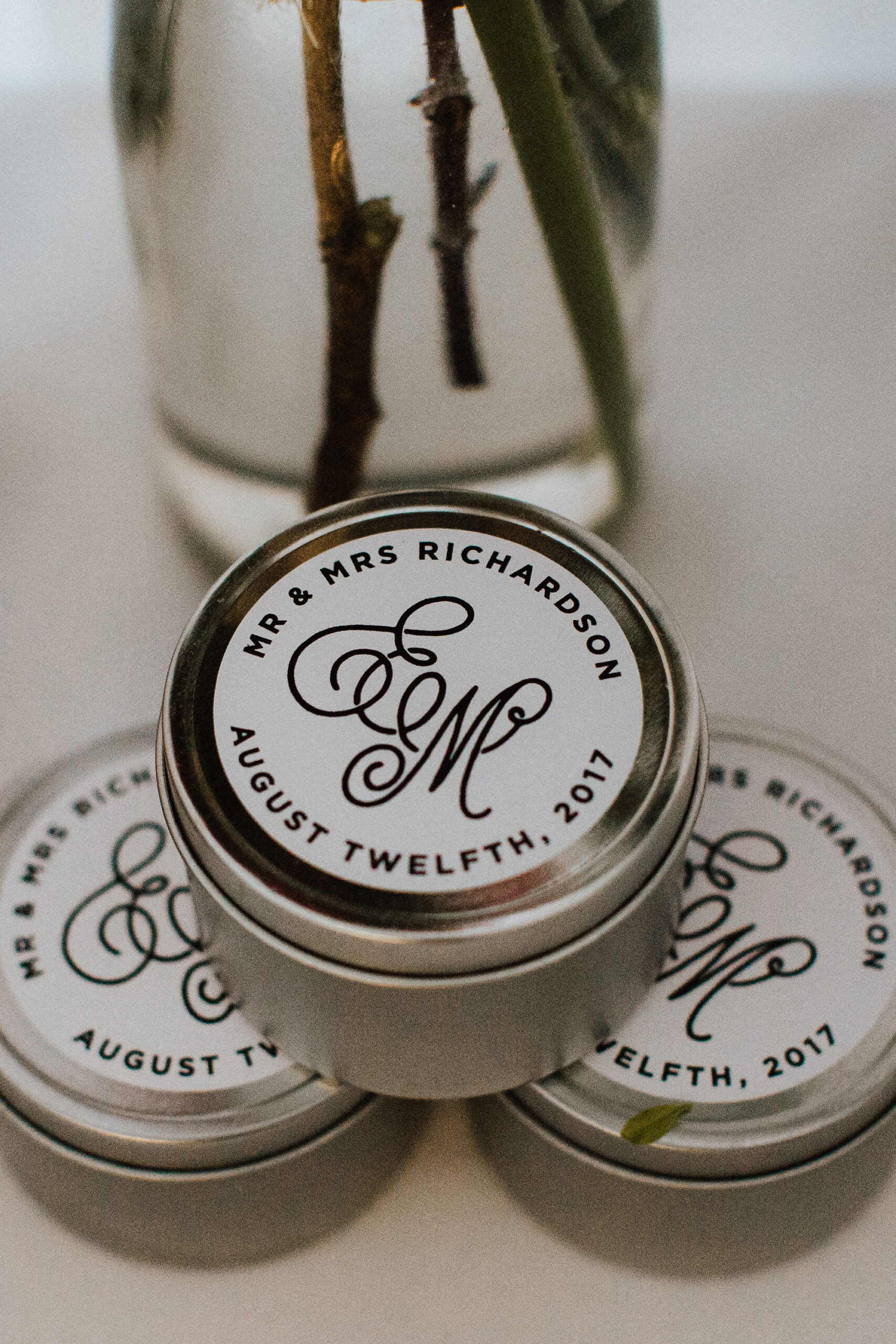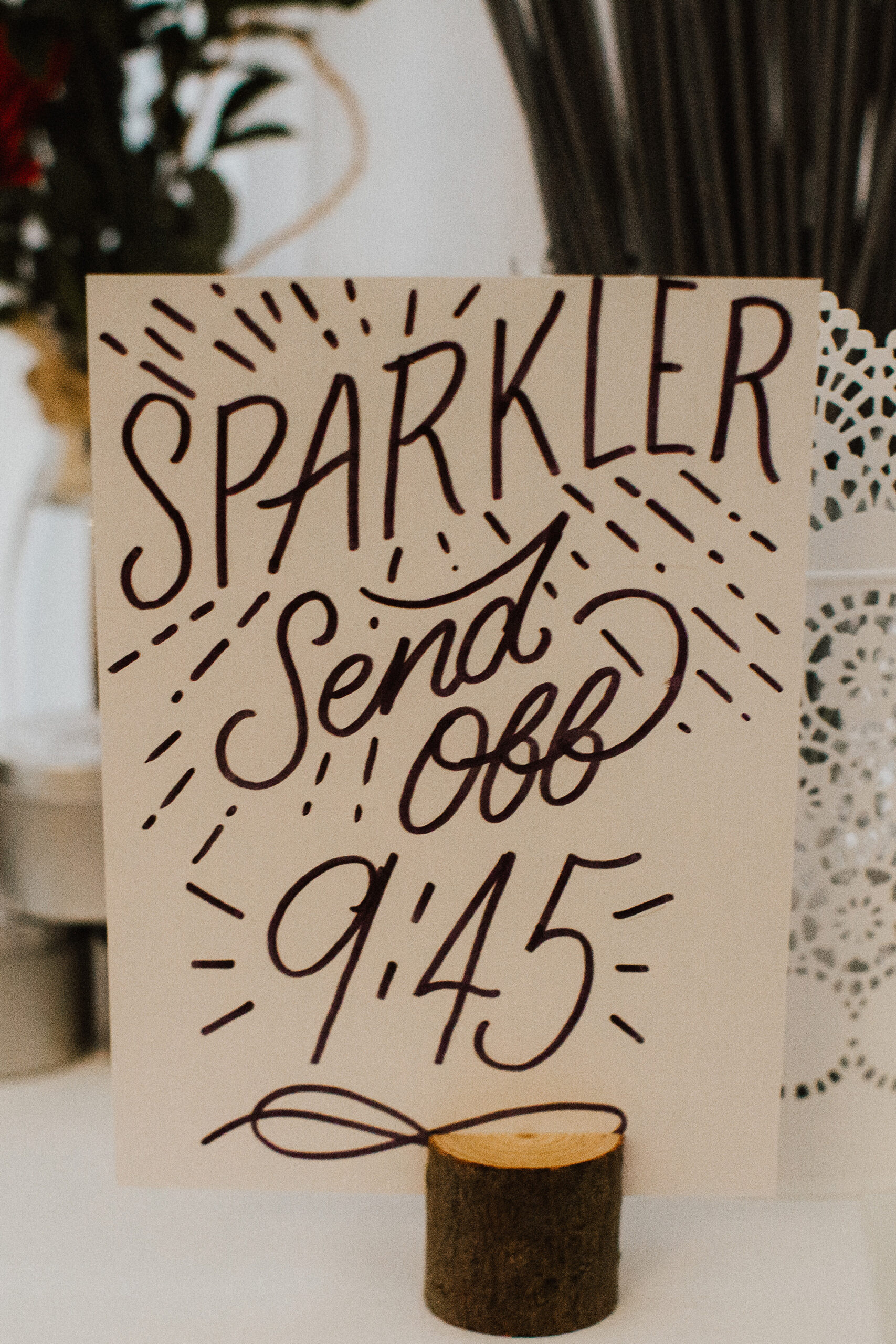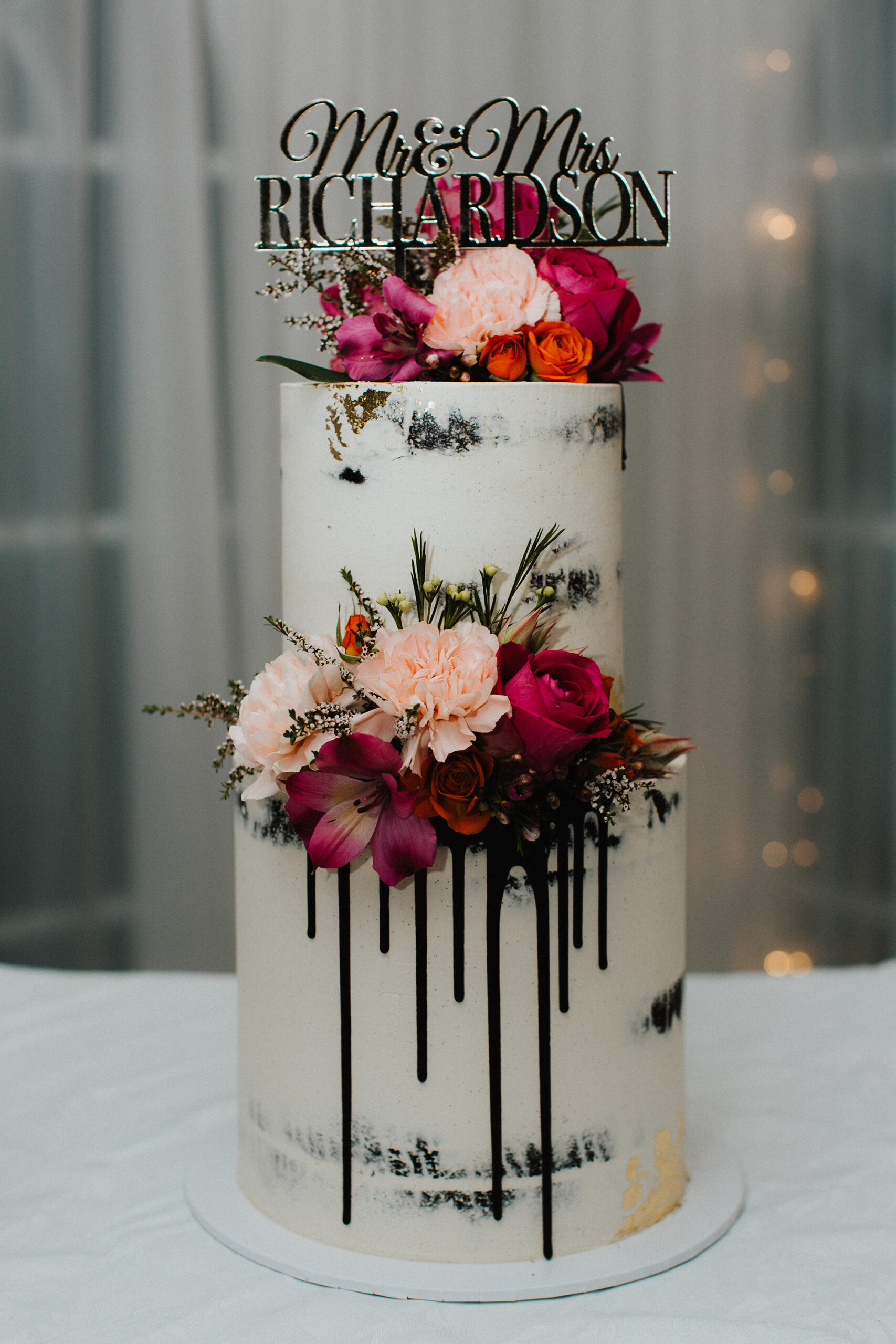 Bundaleer's in-house stylist Marie Claire Designs assisted with transforming the marquee for the couple's rustic wedding reception.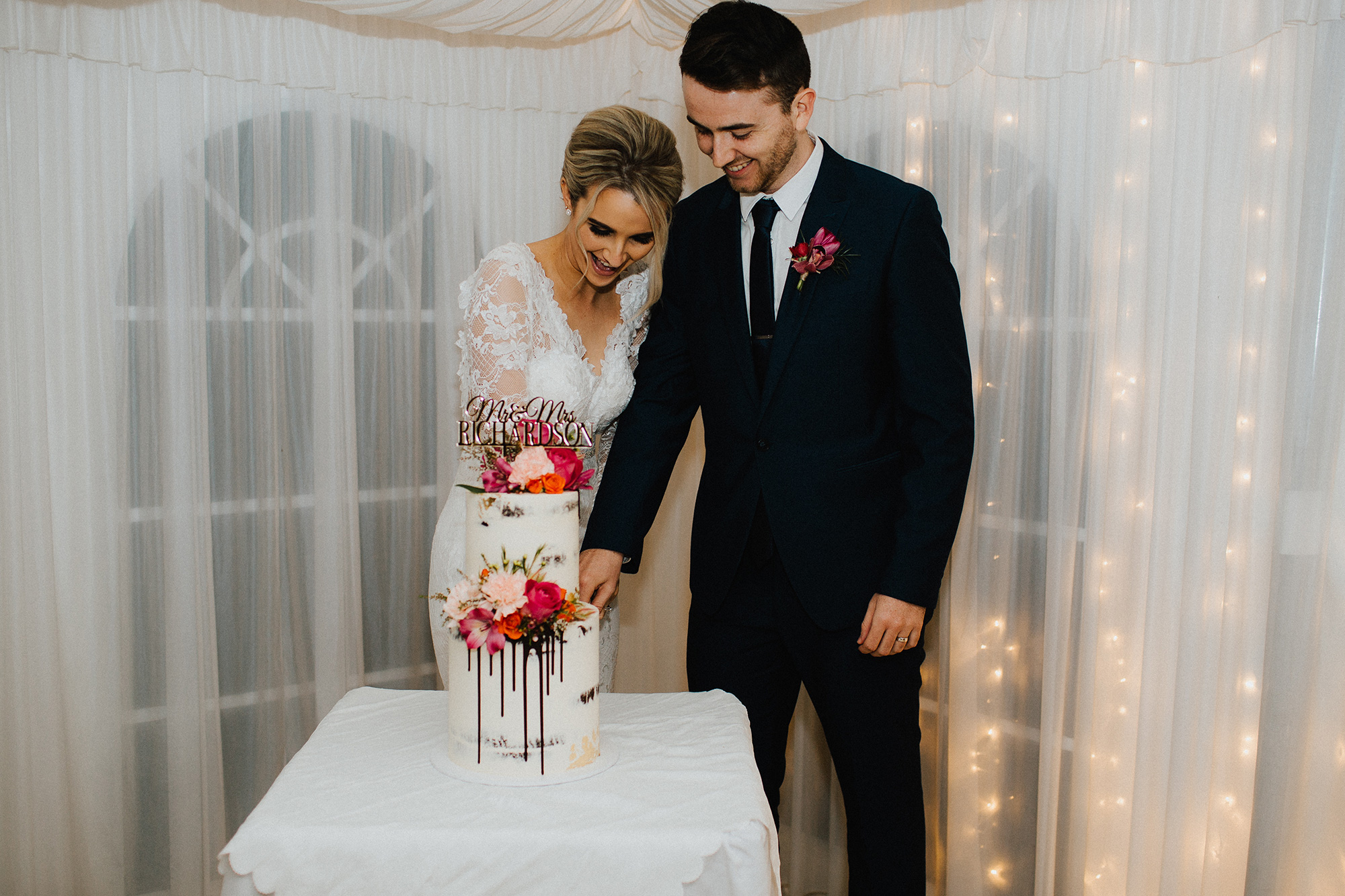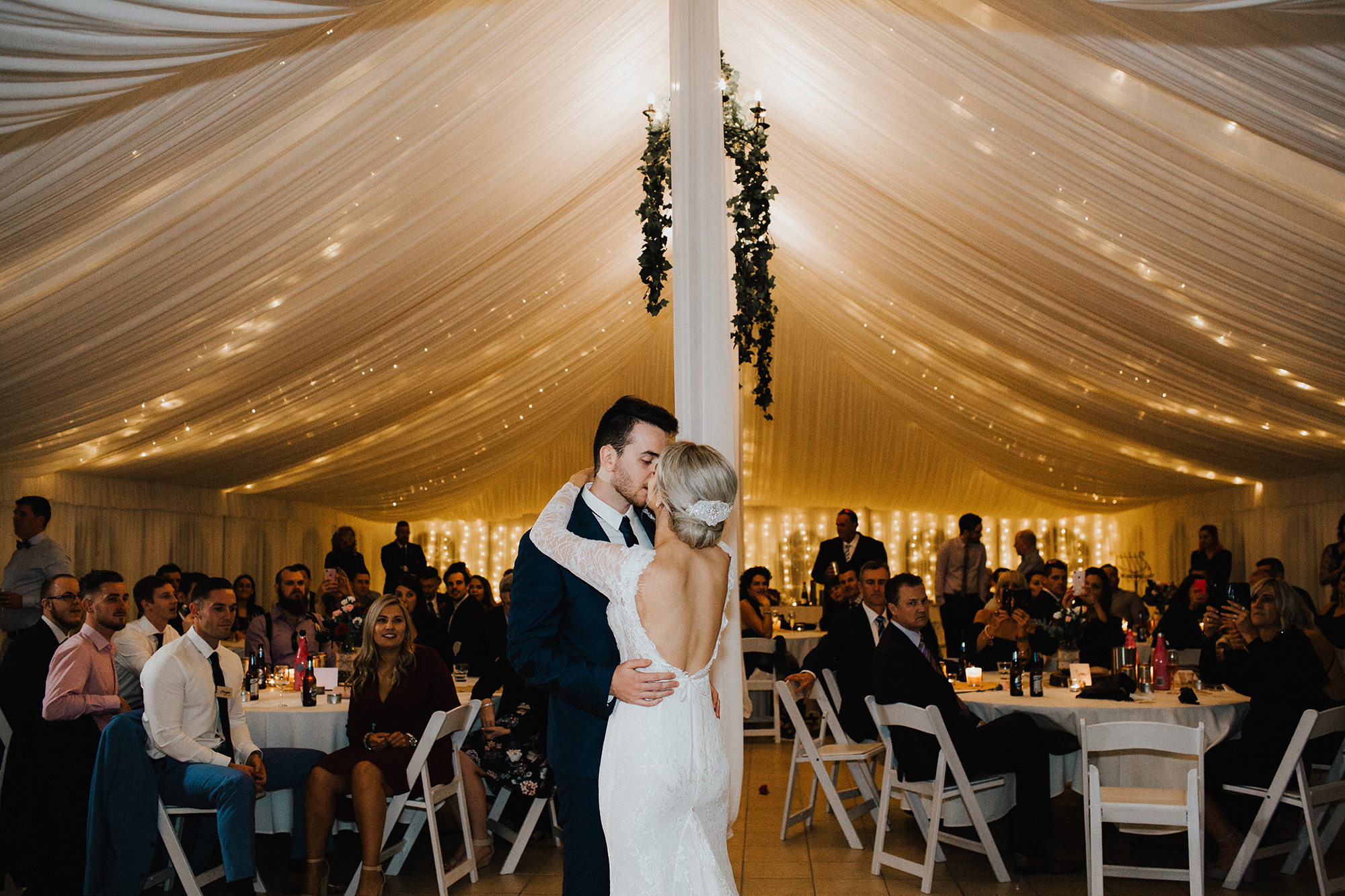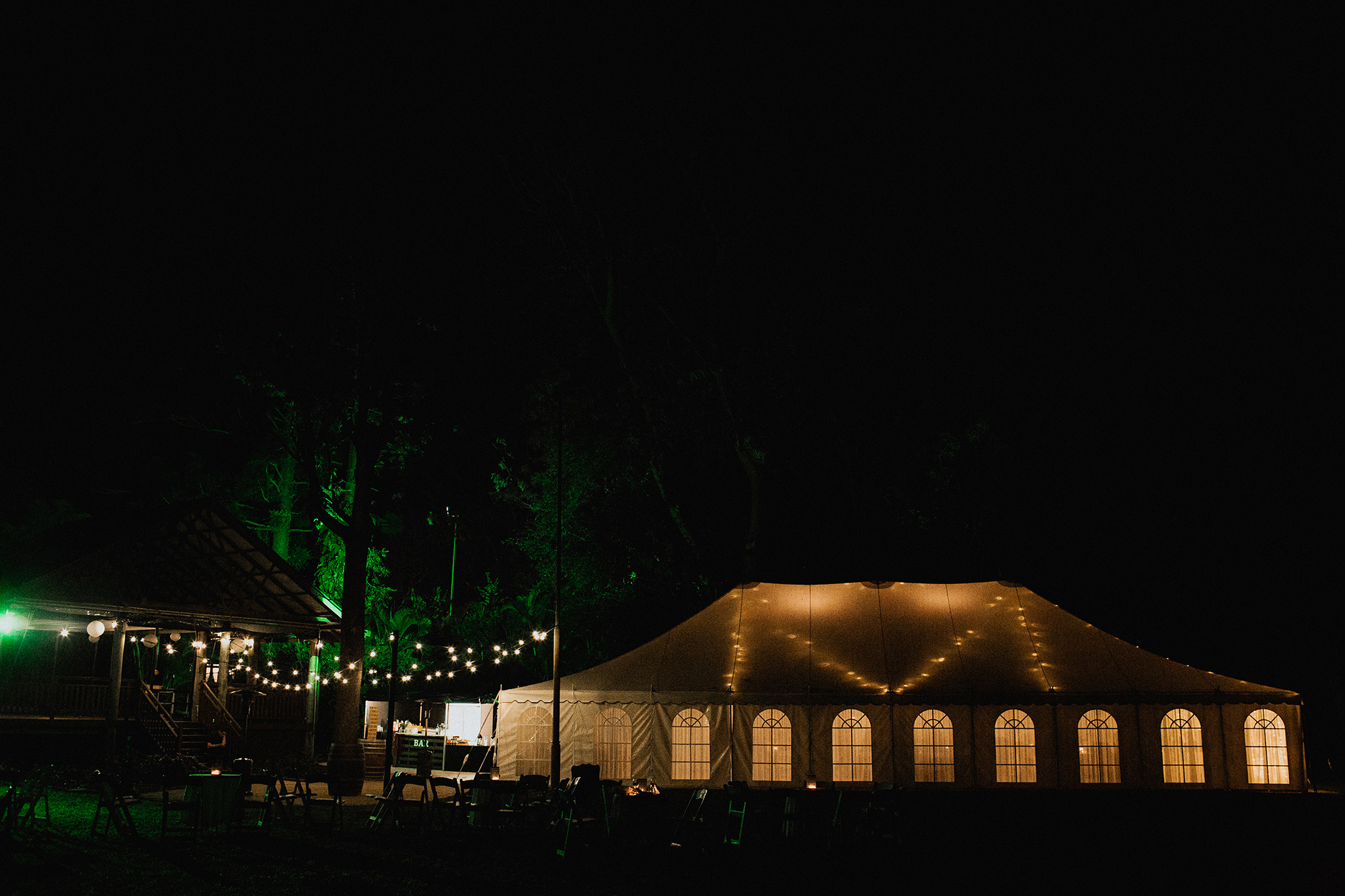 Limoso Luxury Transport took the couple home after their big night!
https://vimeo.com/241581732
Video by Free Sky Films.