Childhood sweethearts Jacqueline Bakhit and Daniel Eskander were best friends before their relationship grew into something more.
"Once we did get together, we both knew we'd be married one day, as if it were set in stone," Jacqueline, 26 says.
"We're fortunate to have grown up together and to have shared so many milestones. It's so special to be able to share in someone's joy and be the one they lean on in difficult times."
After many years together Daniel, 25, popped the question – mid-argument!
"I was sleep deprived and in a terrible mood," says Jacqueline. "It wasn't the usual proposal with gifts and flowers, but Daniel knew I wouldn't have cared for that anyway. It was an honest moment between high school sweethearts, and I couldn't have asked for anything more."
The couple held their elegant vintage wedding on January 16, 2016, watched on by 200 family and friends.
Jacqueline and Daniel wed at Daniel's family church – Kensington's  St Mary's Coptic Orthodox Church – before the celebrations continued at Abbotsford Convent.
"Walking into the Rosina courtyard and function space, seeing the beautiful exposed beams and mirrors, we immediately knew it was where we wanted to celebrate our wedding. It was a blank canvas we could turn into our own wonderland," Jacqueline says of the venue.
"It was incredible to see our vision come to life, with foliage adorned with fairy lights hanging from the beams and a courtyard with hanging lanterns our guests could enjoy. It was a night truly reflective of us."
Photos courtesy of ATEIA Photography.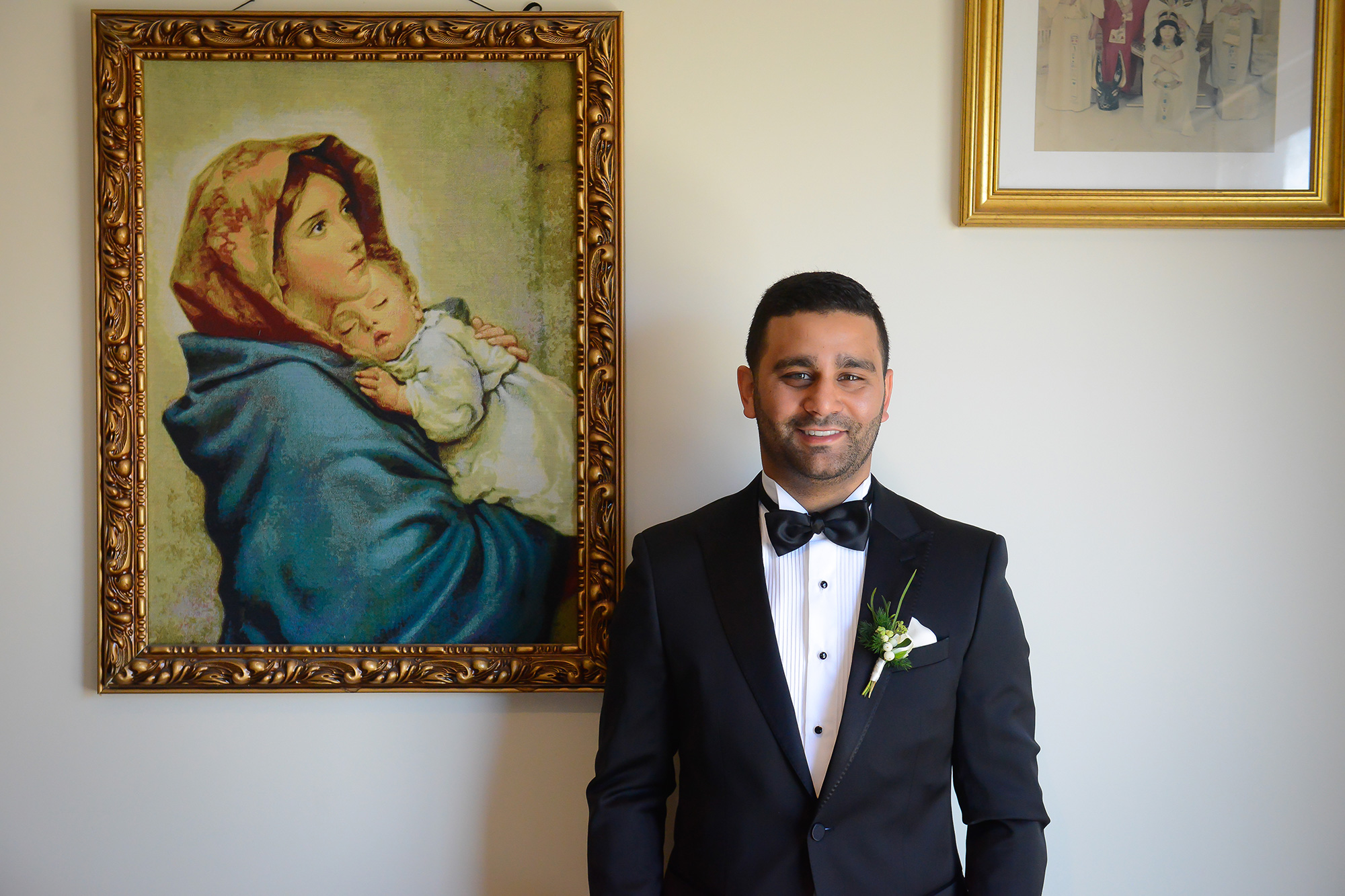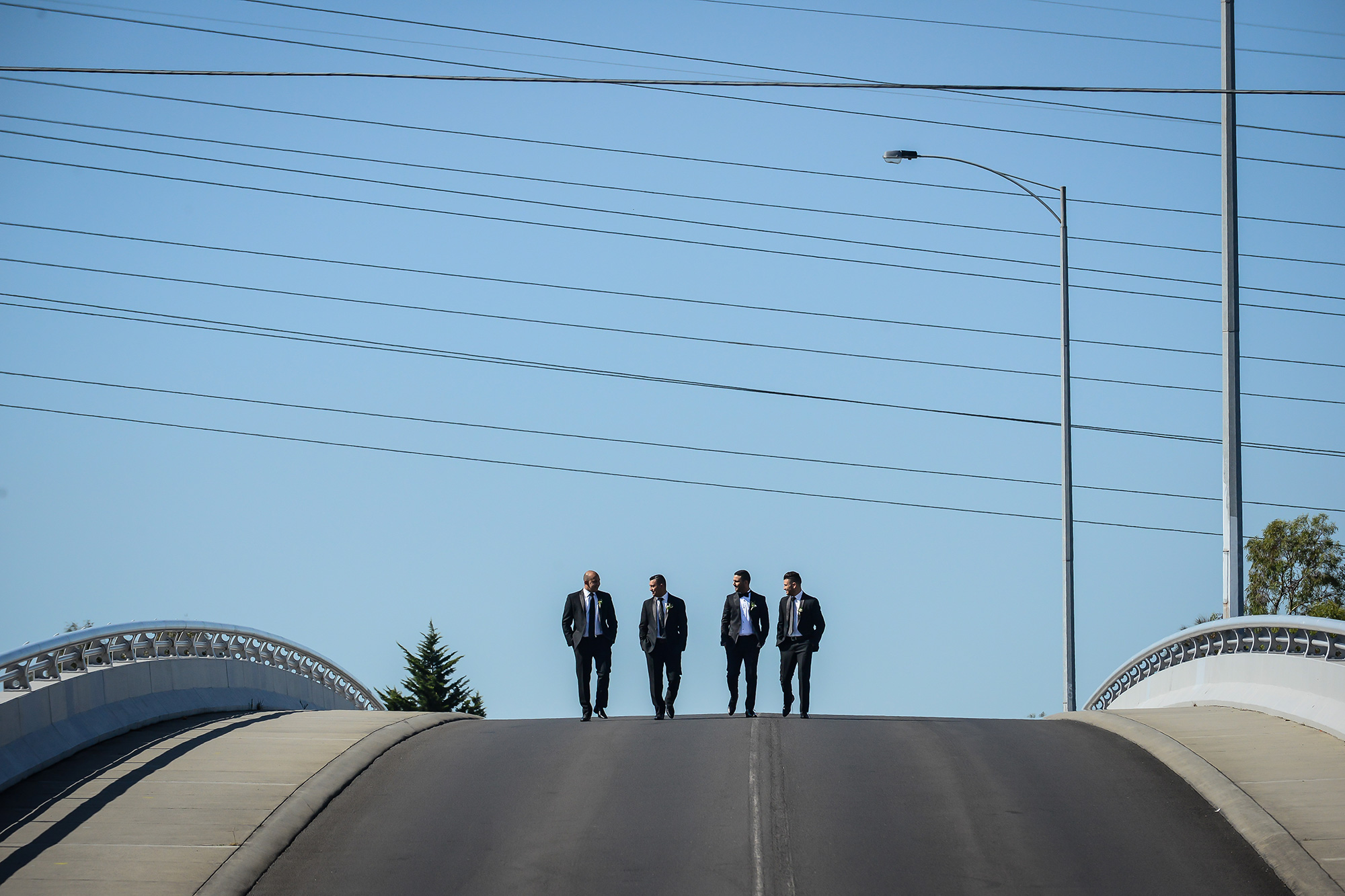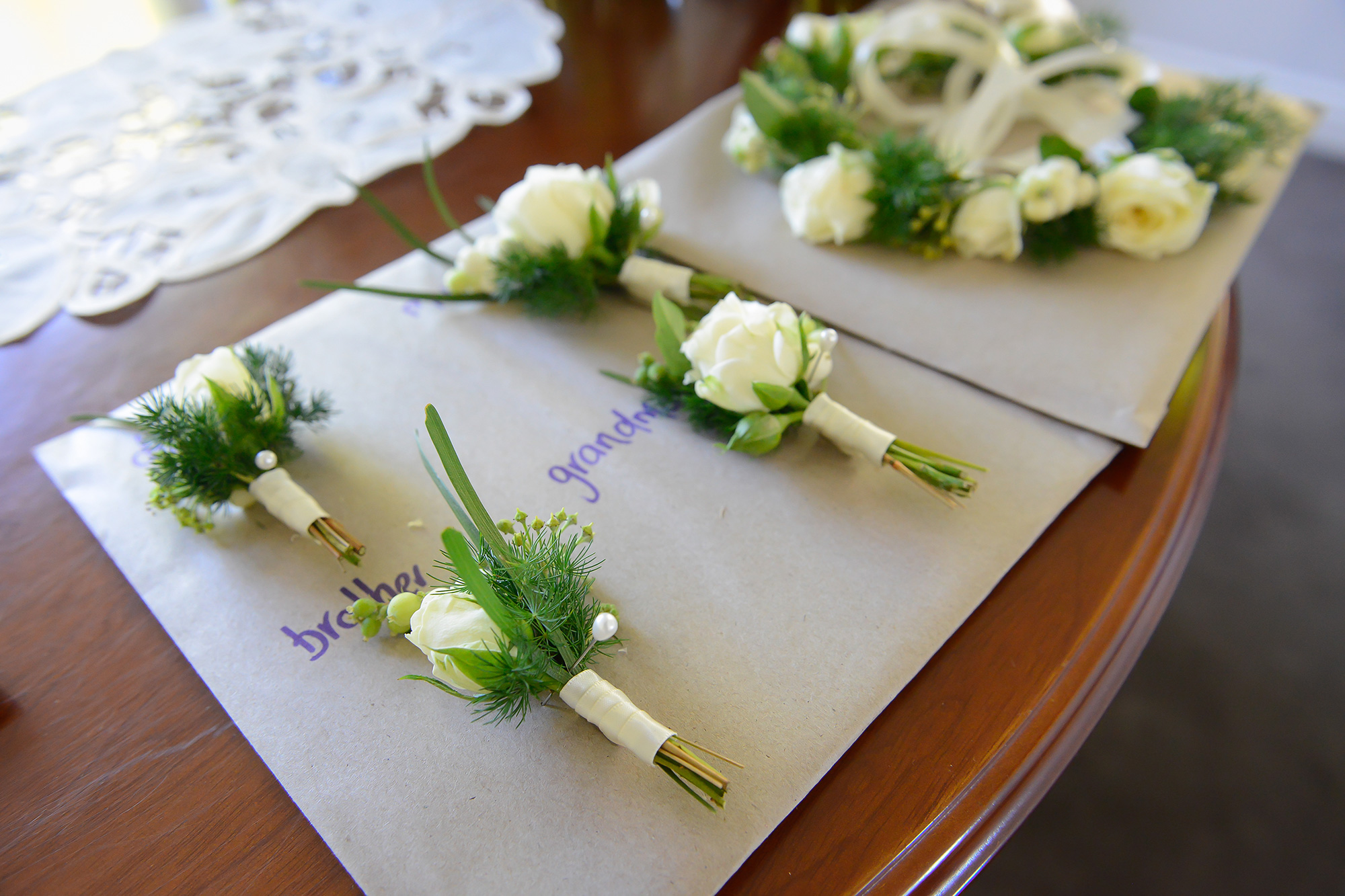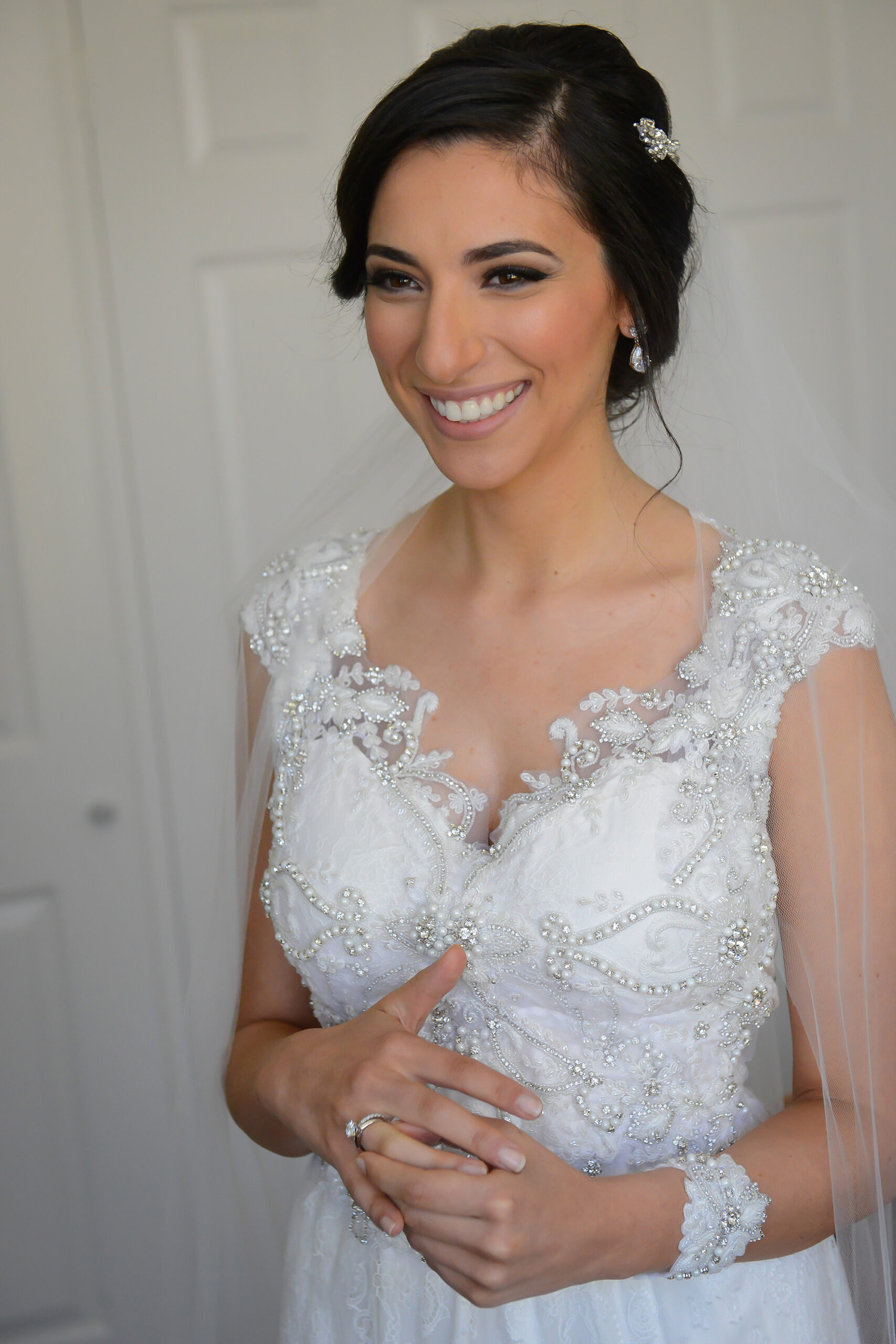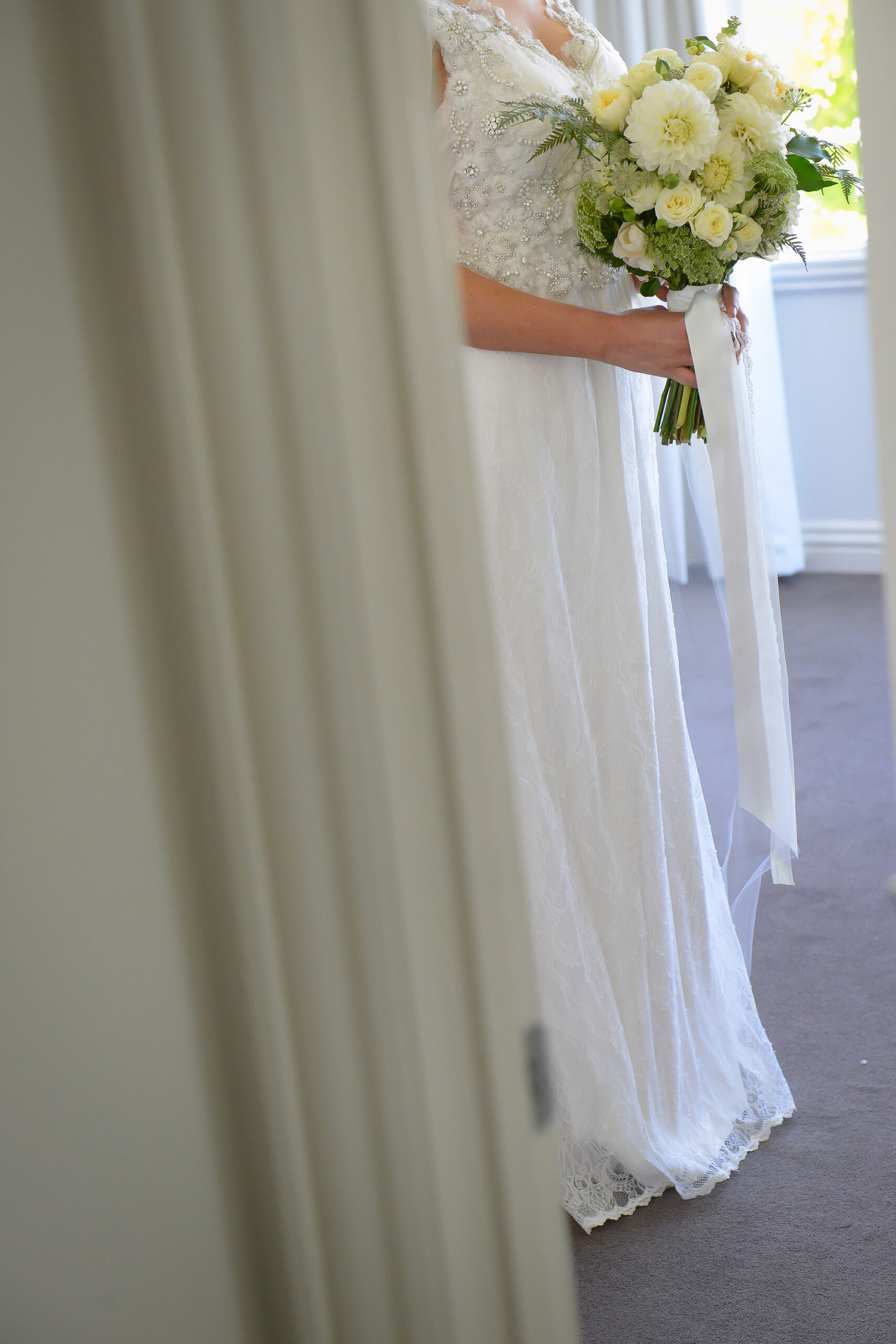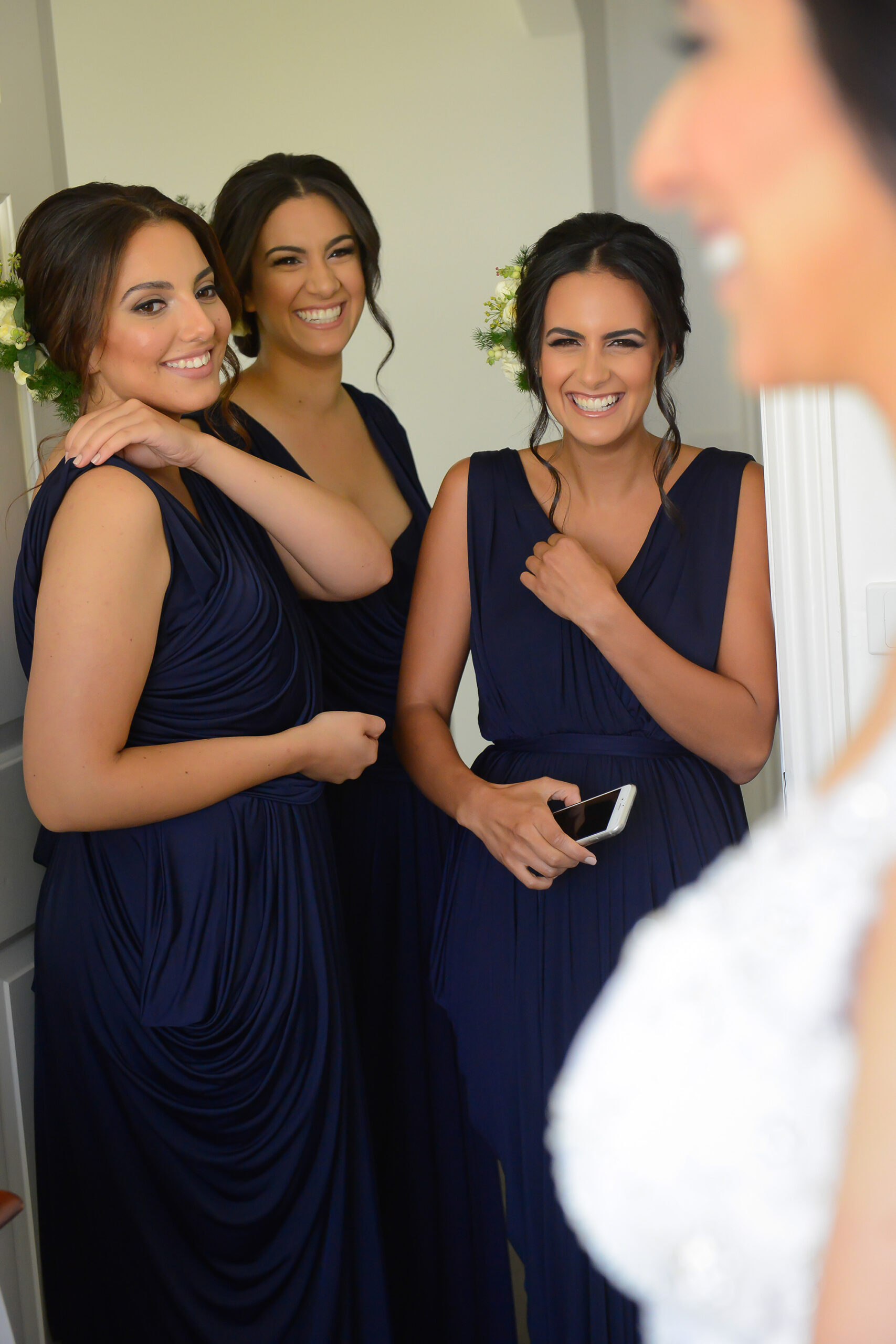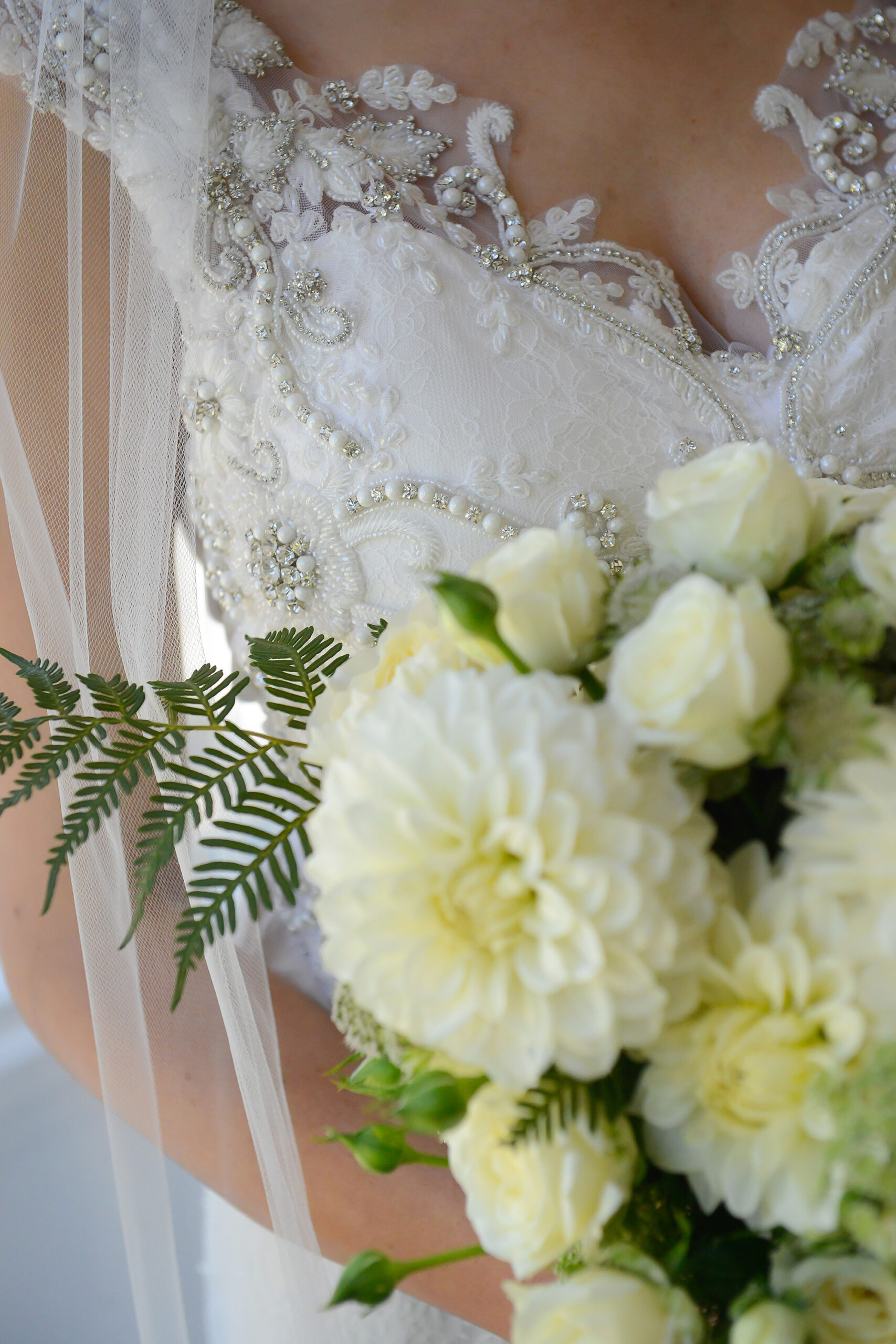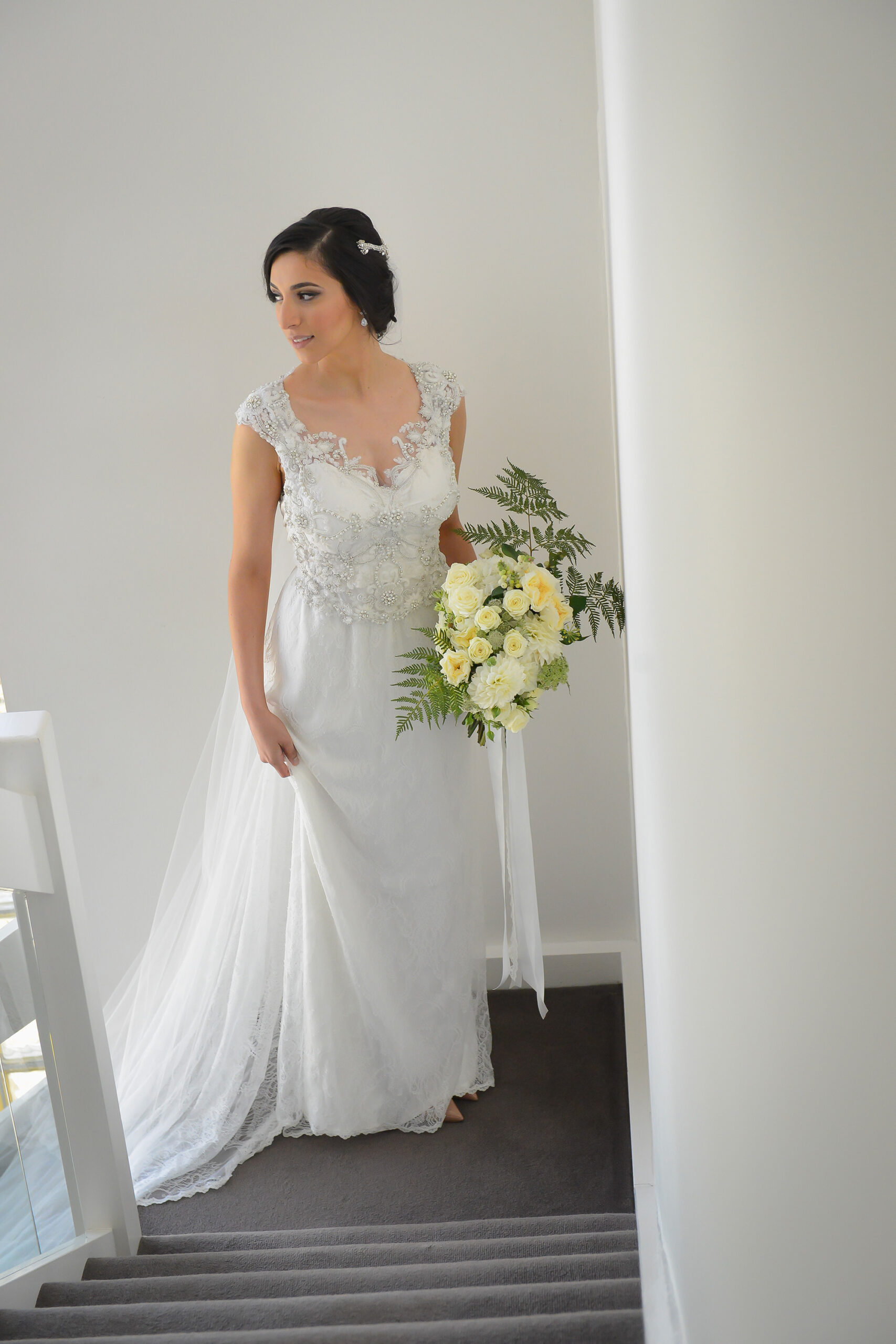 Triple R Luxury Car Hire supplied the perfect vintage ride for the couple's big day.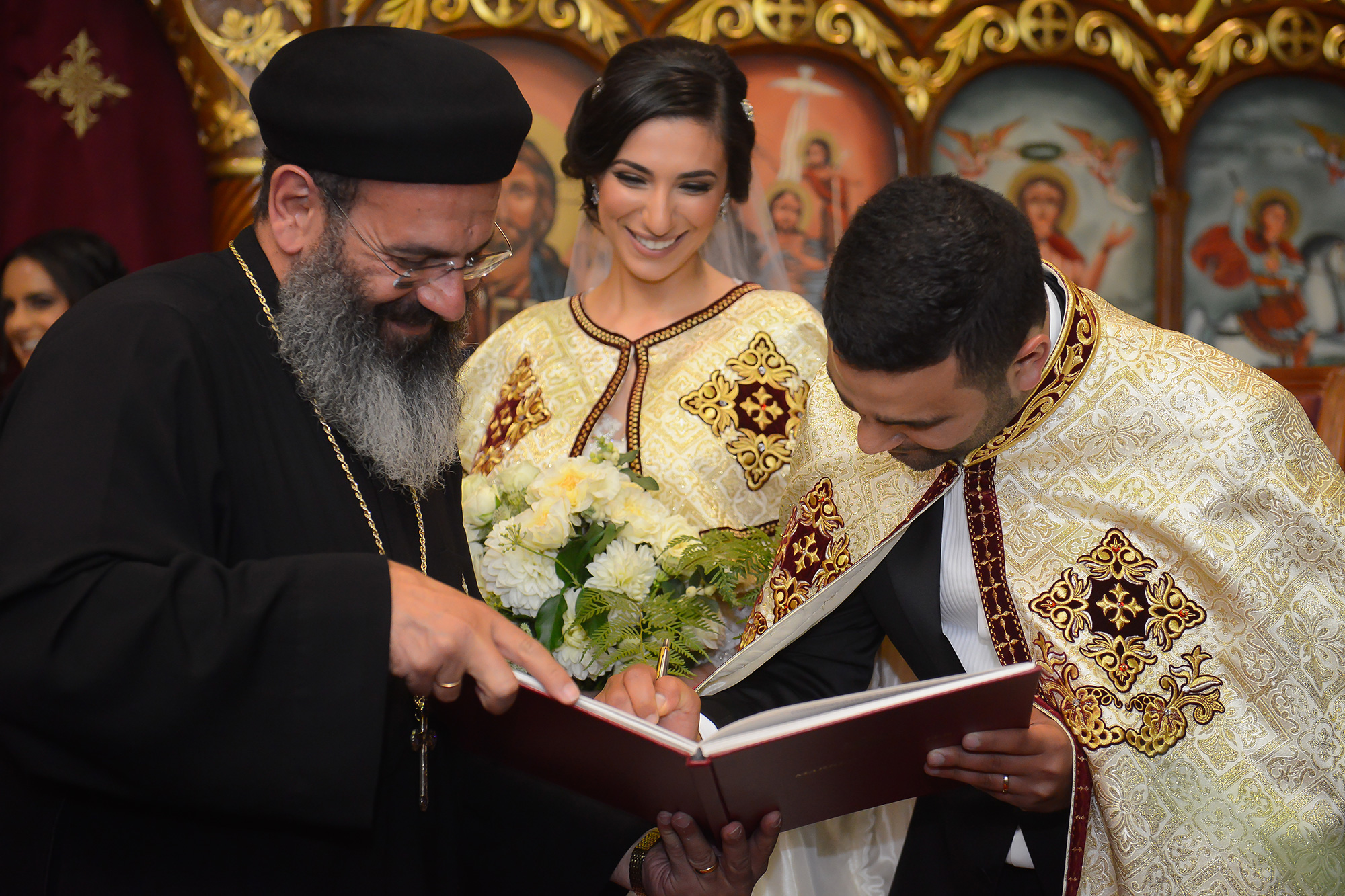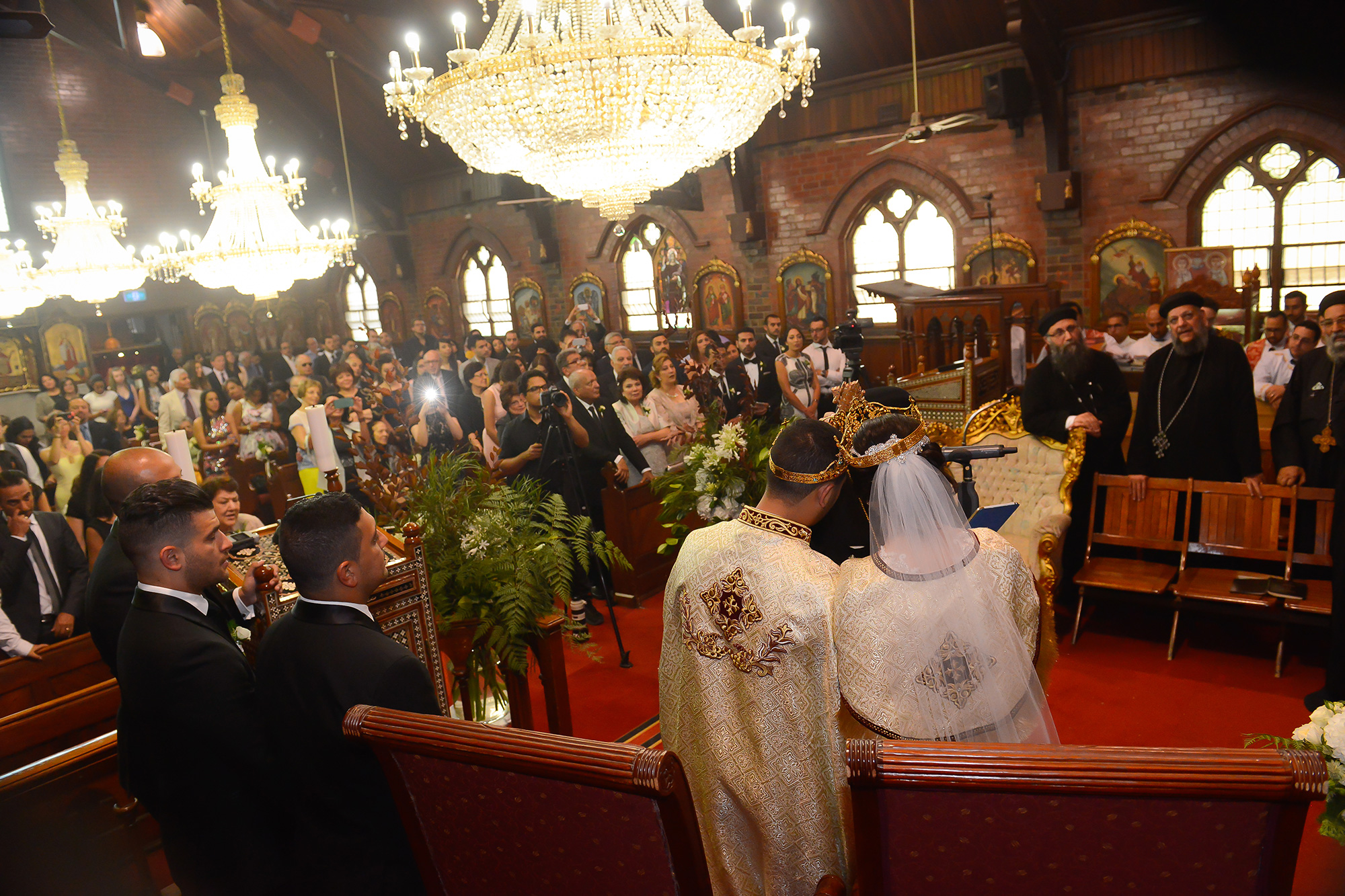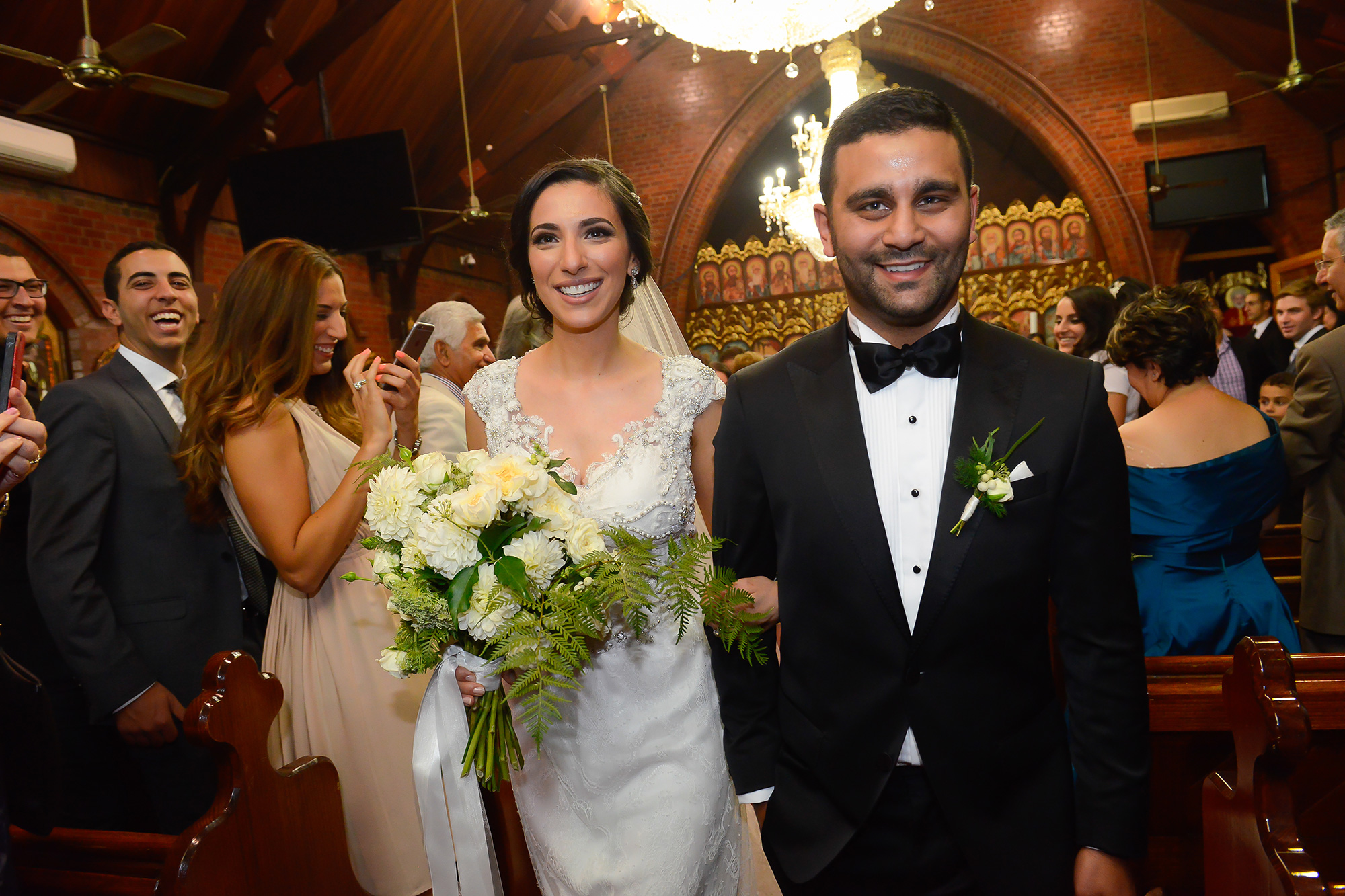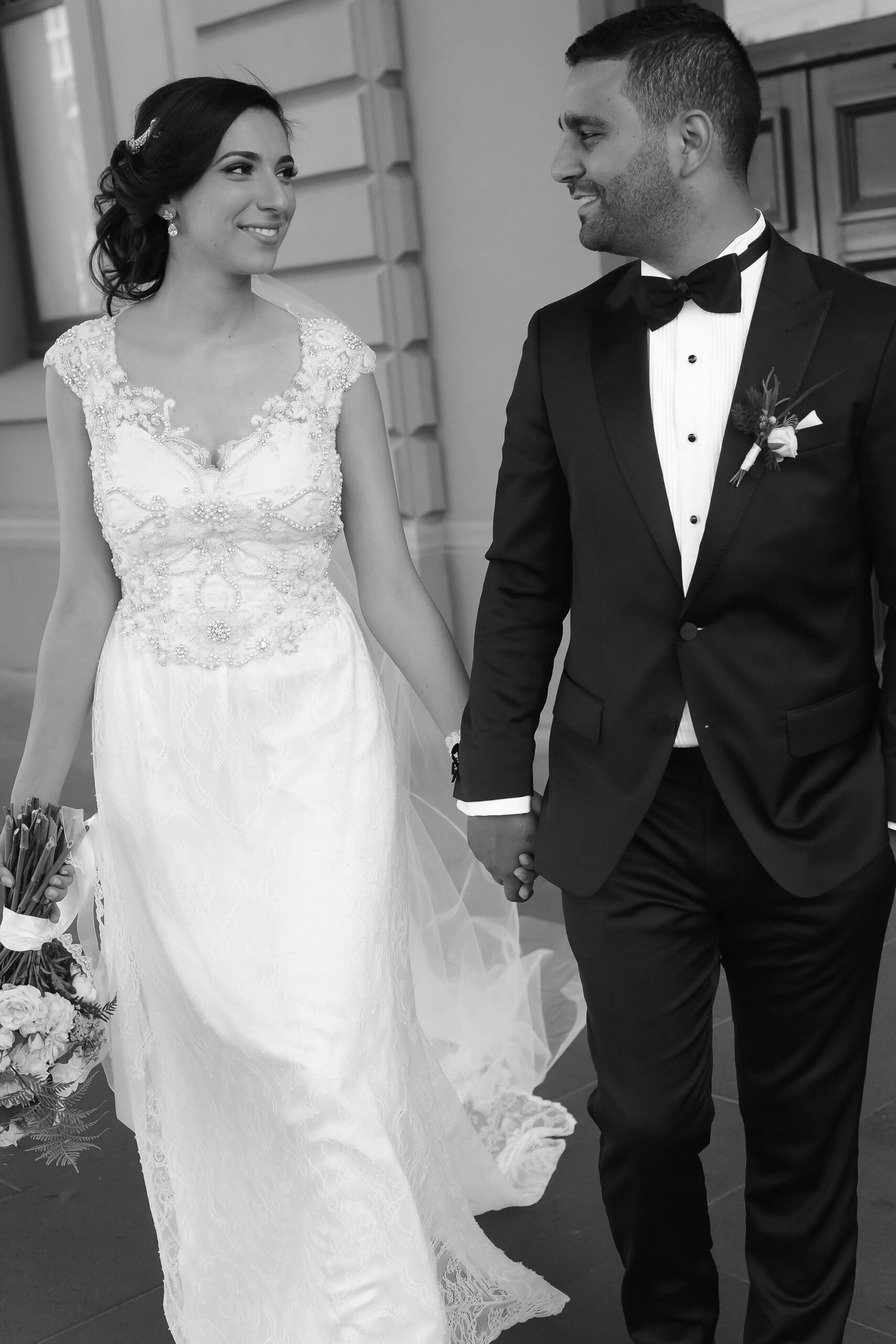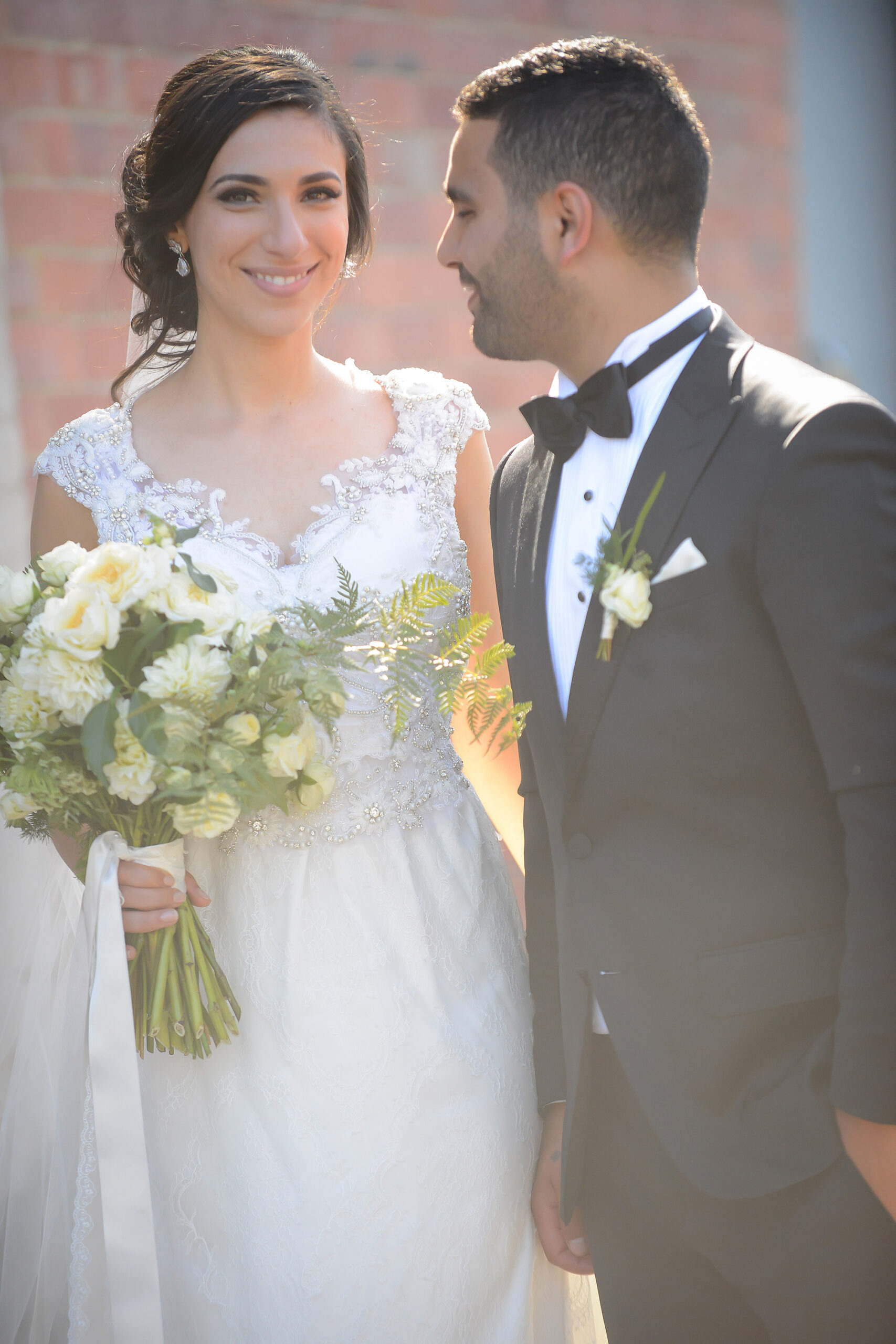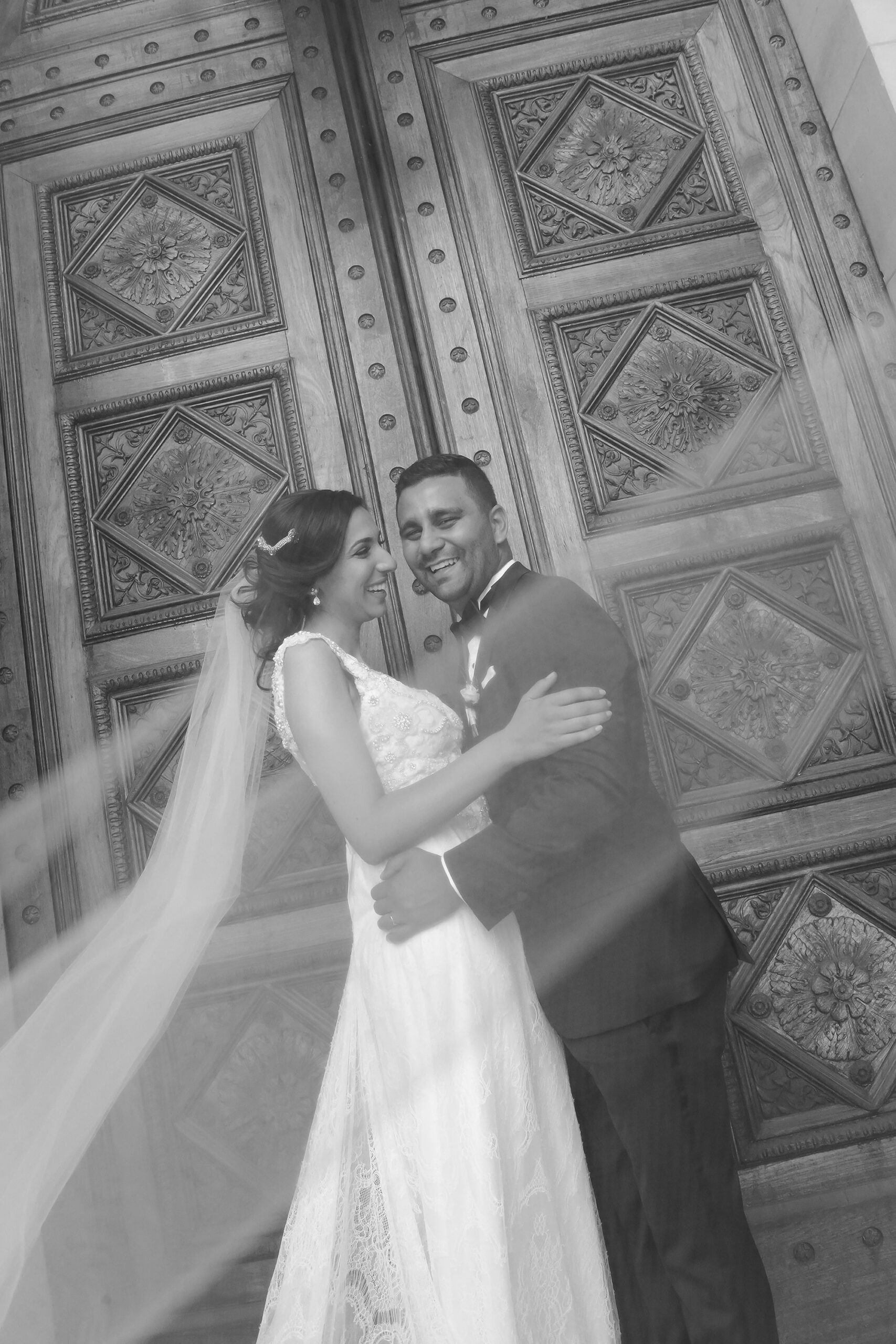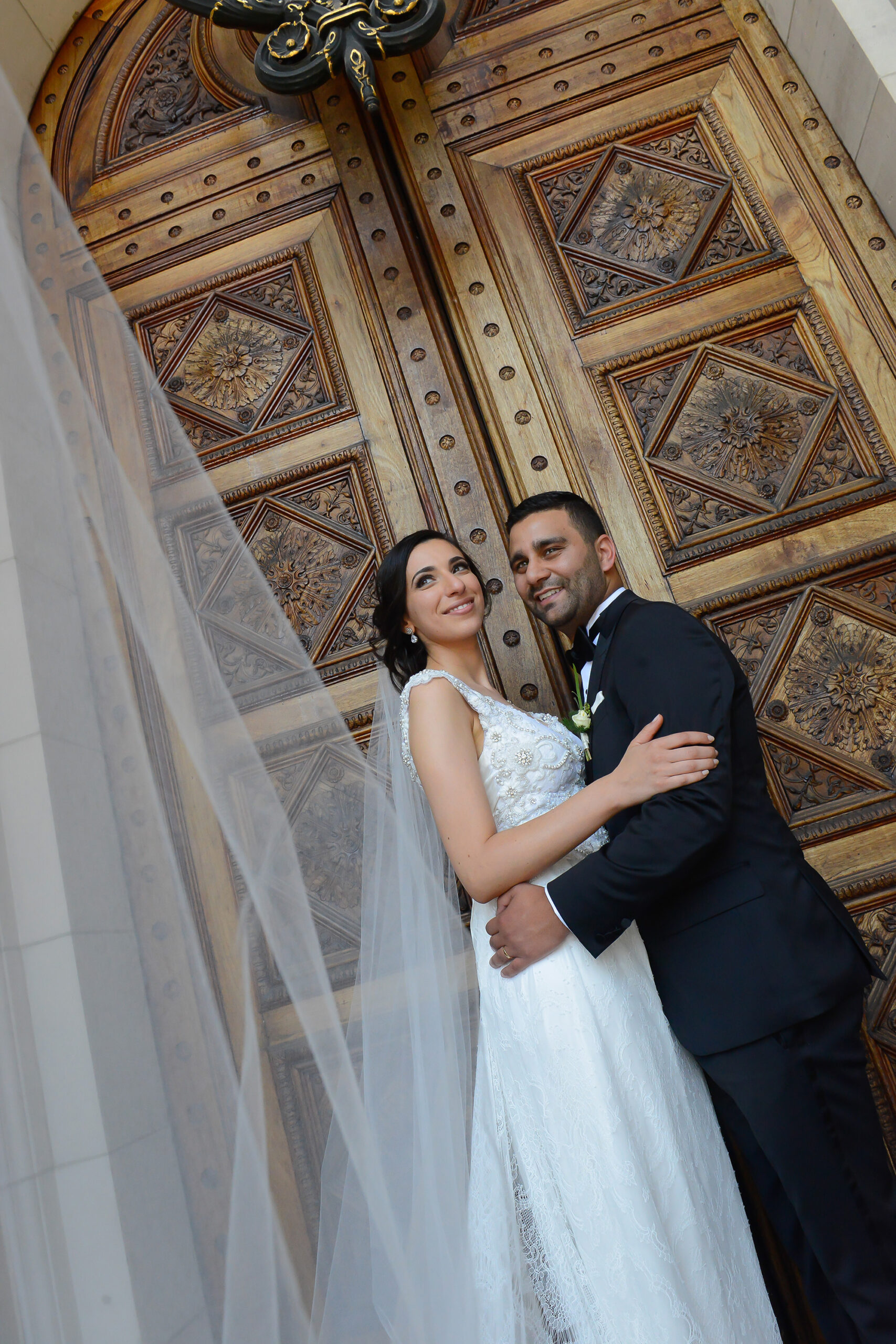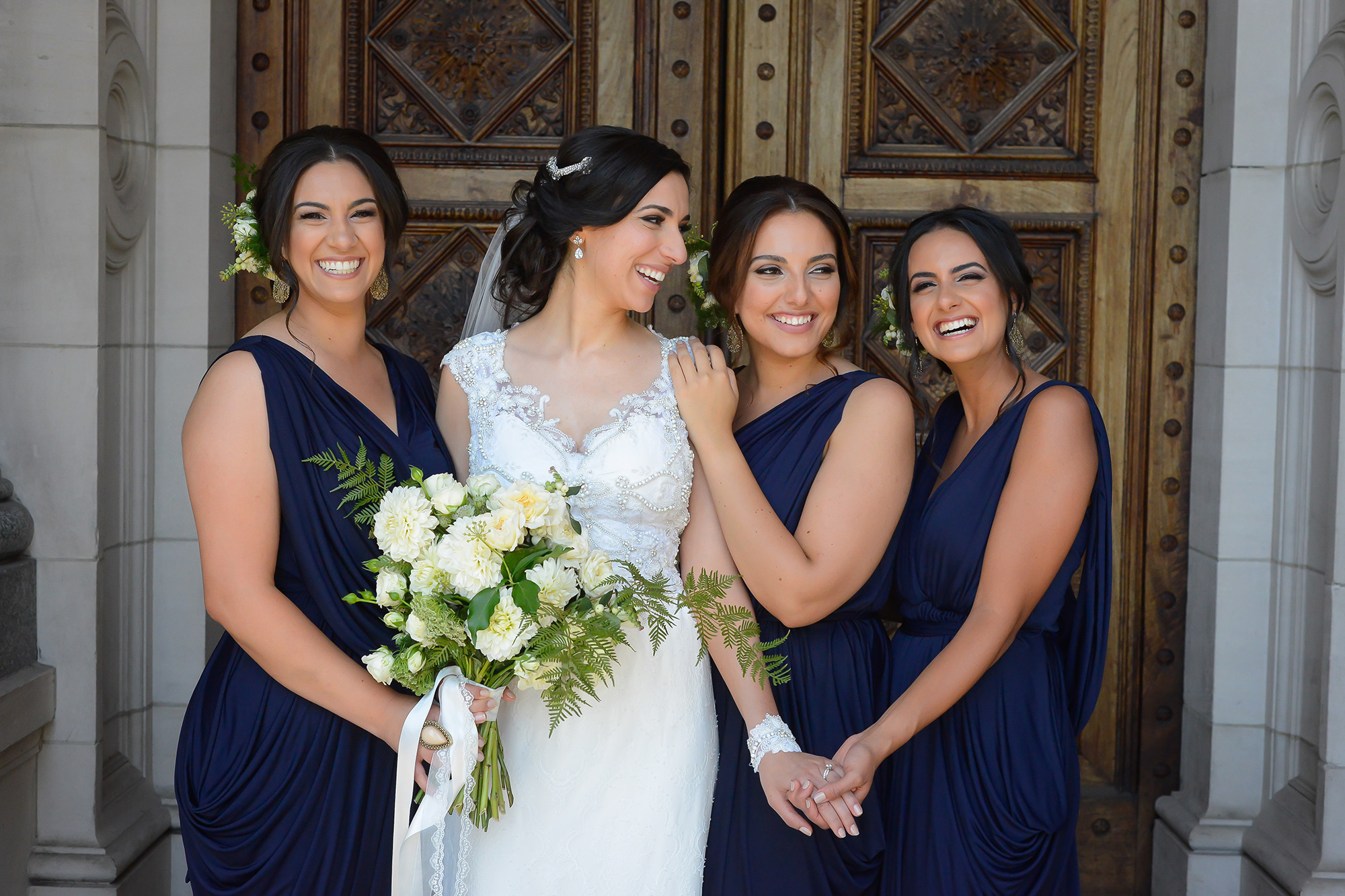 Jacqueline opted for flowing navy dresses for her bridesmaids, while the groomsmen wore suits from Prinzi Collections.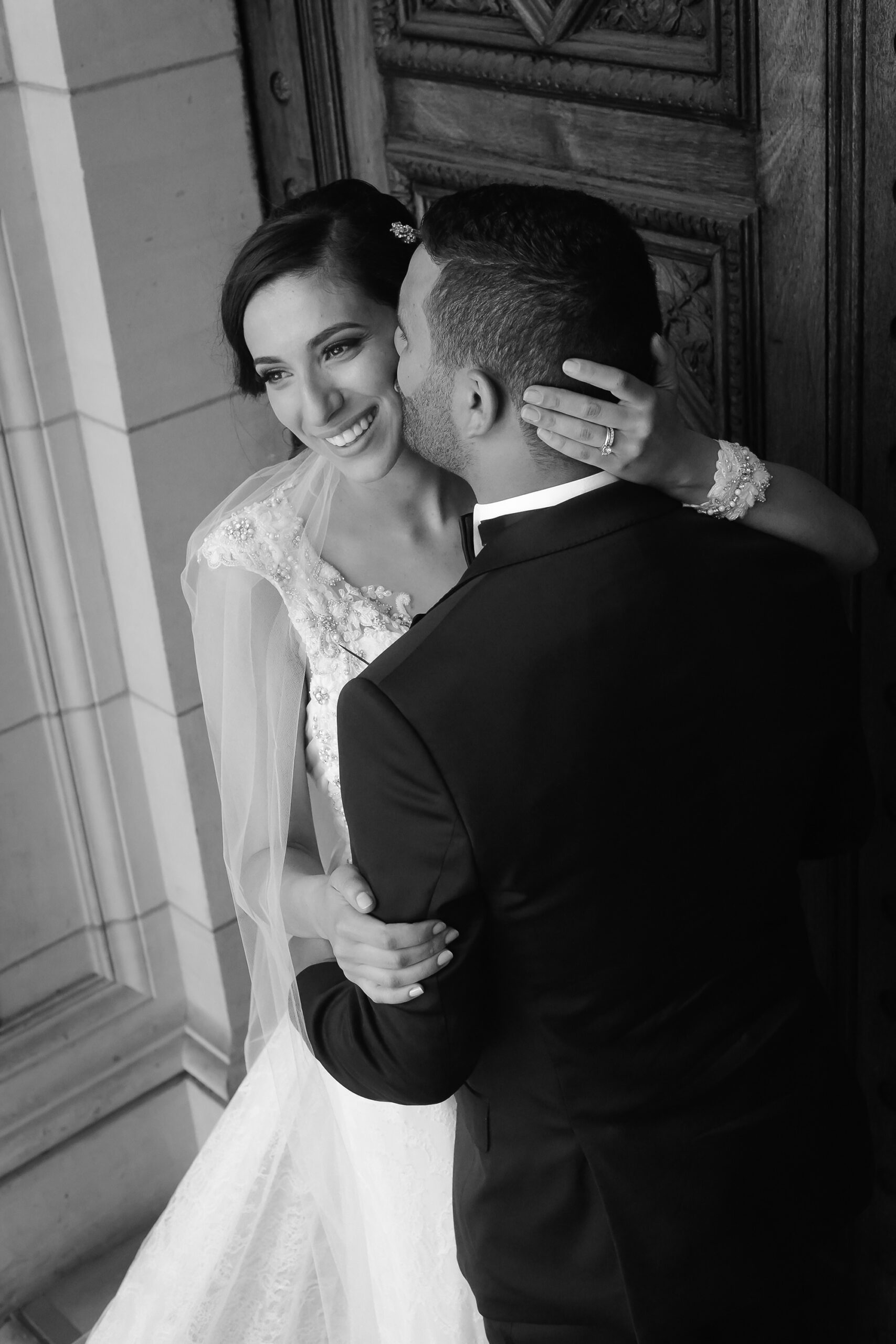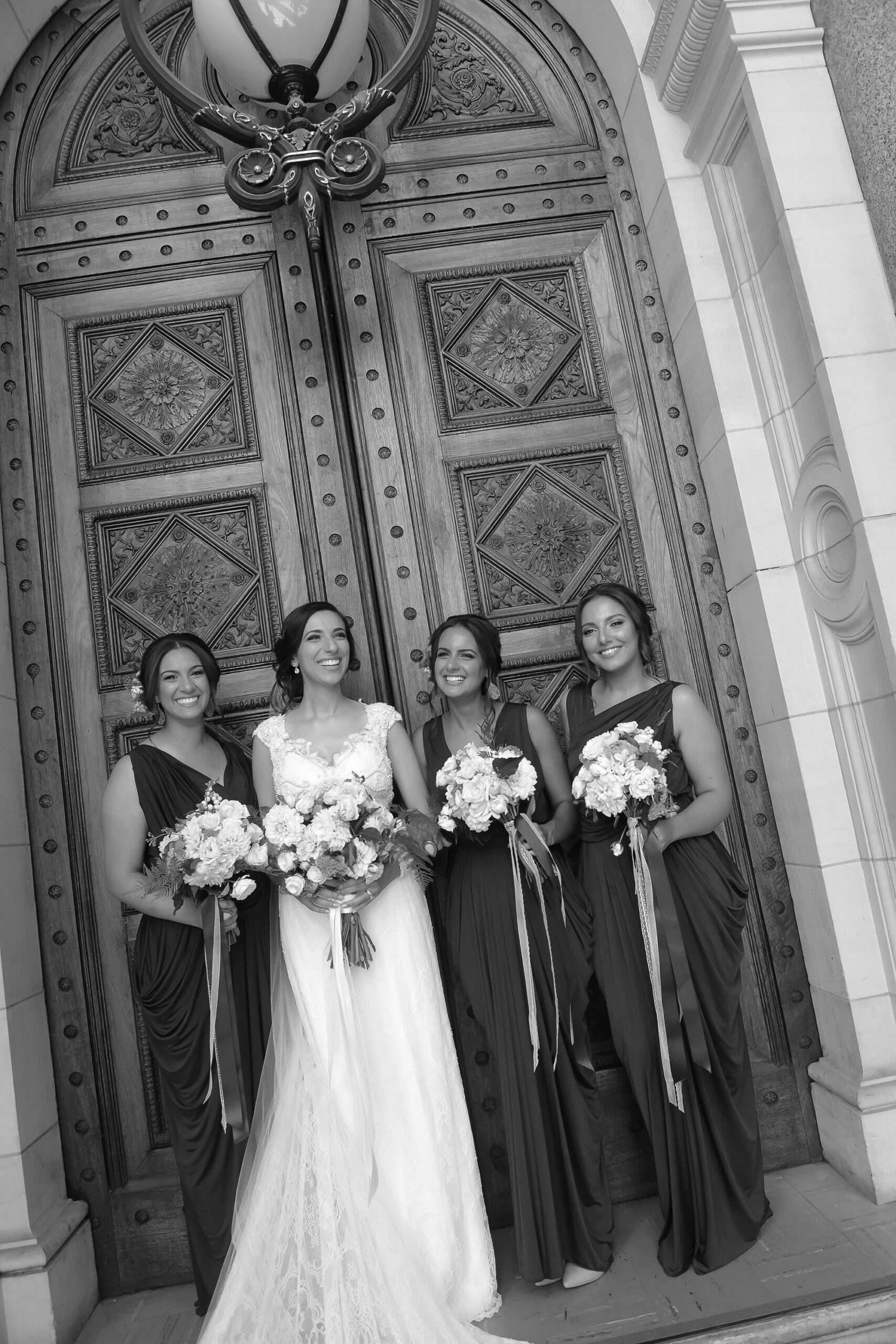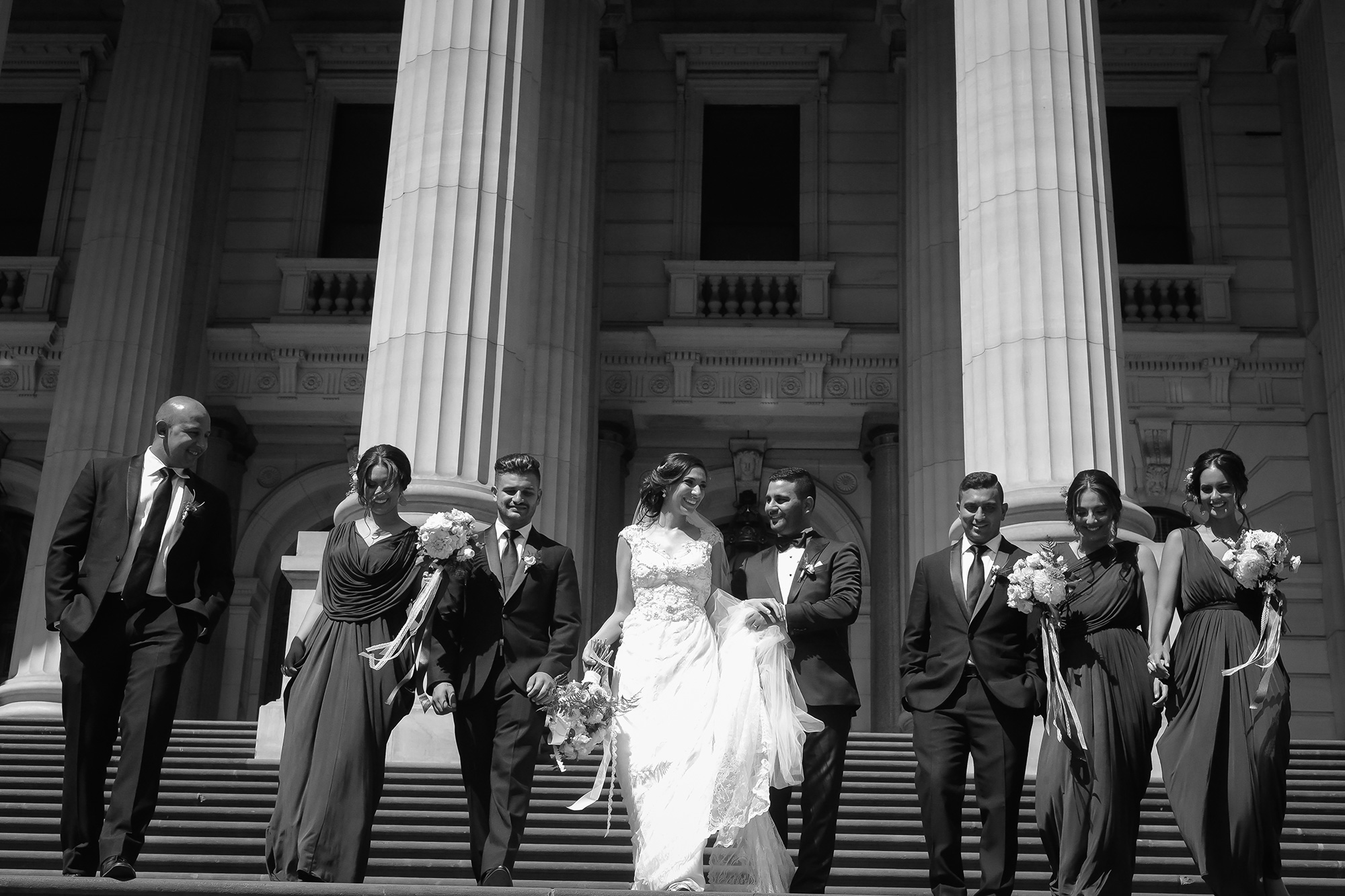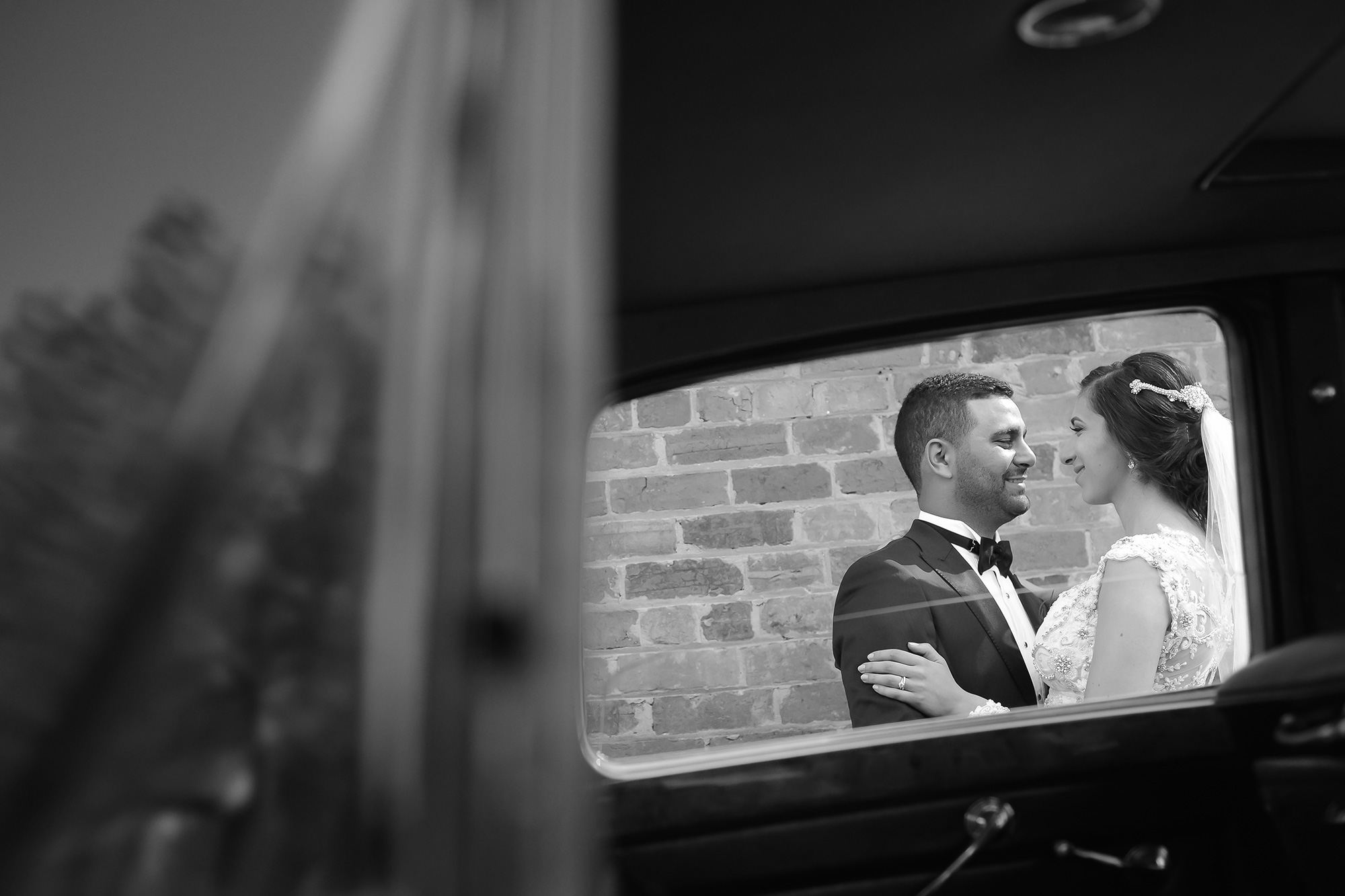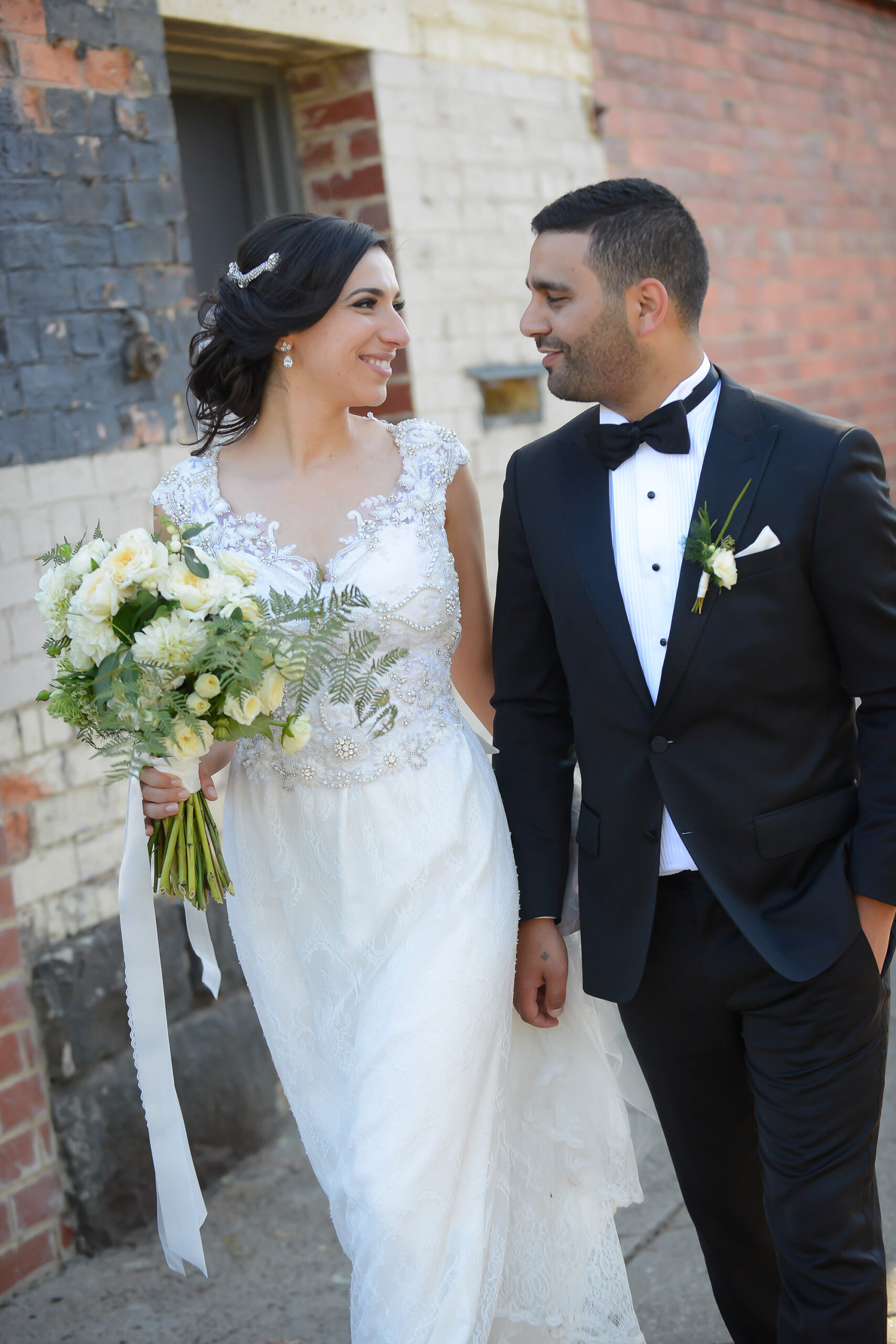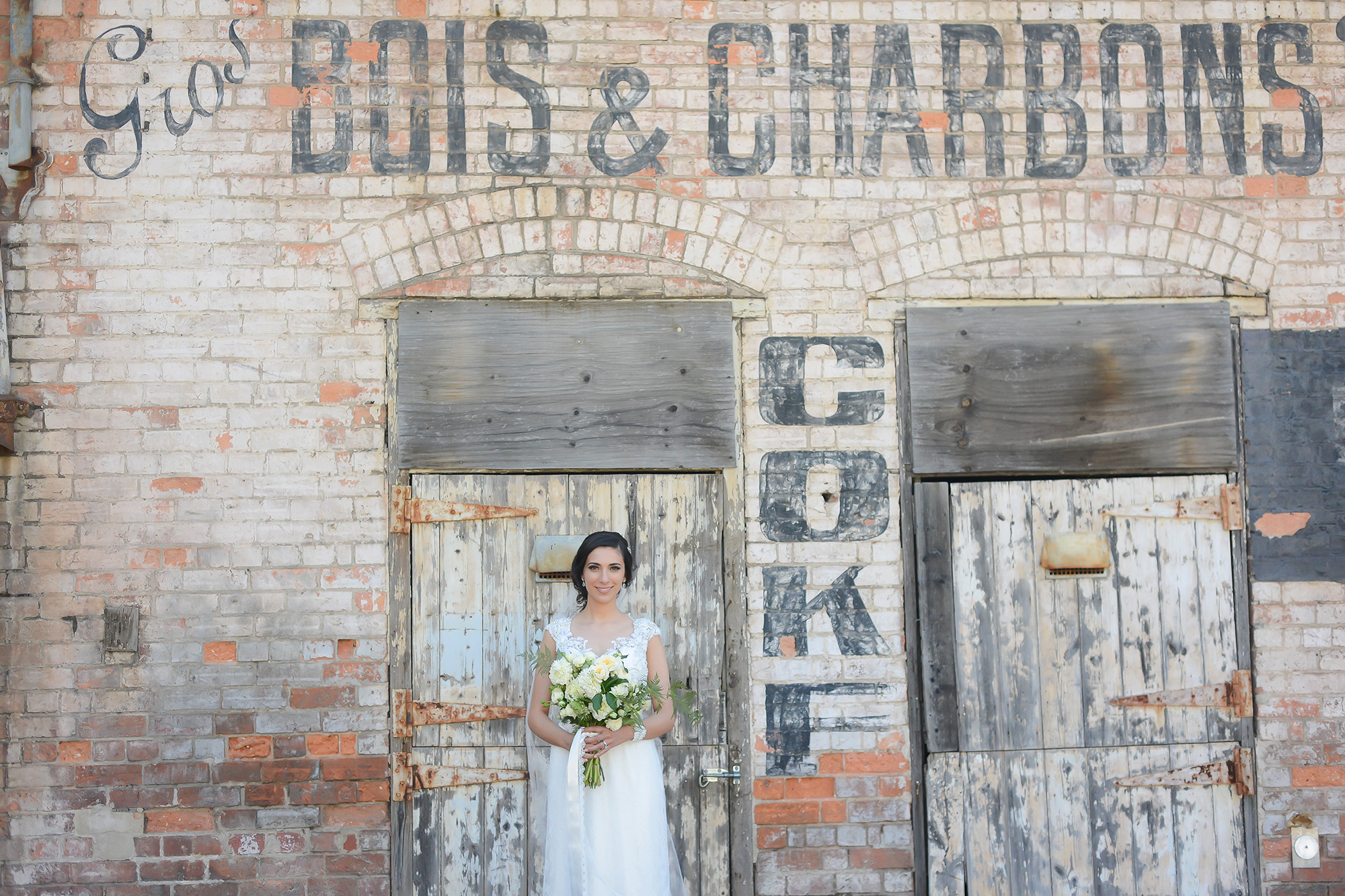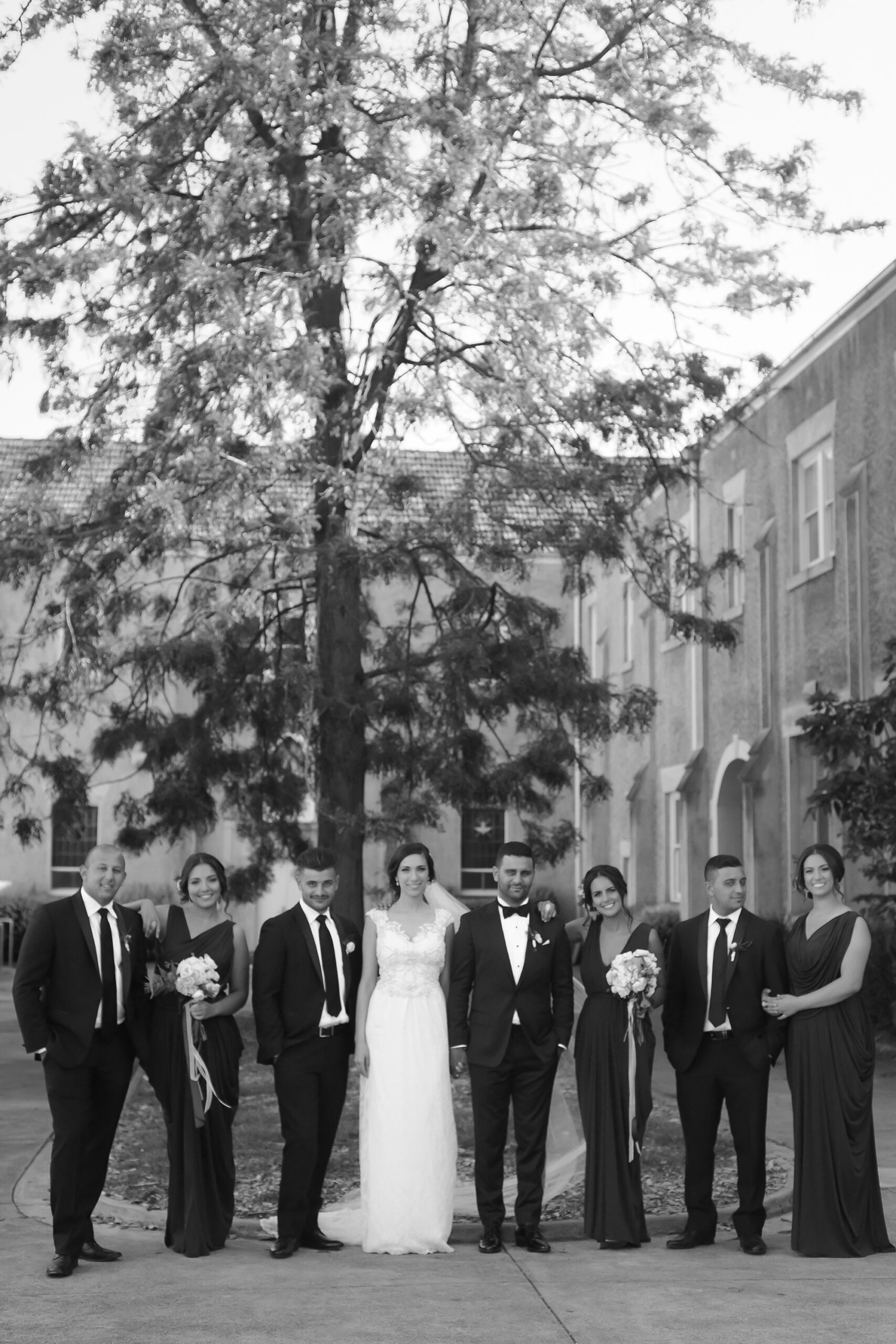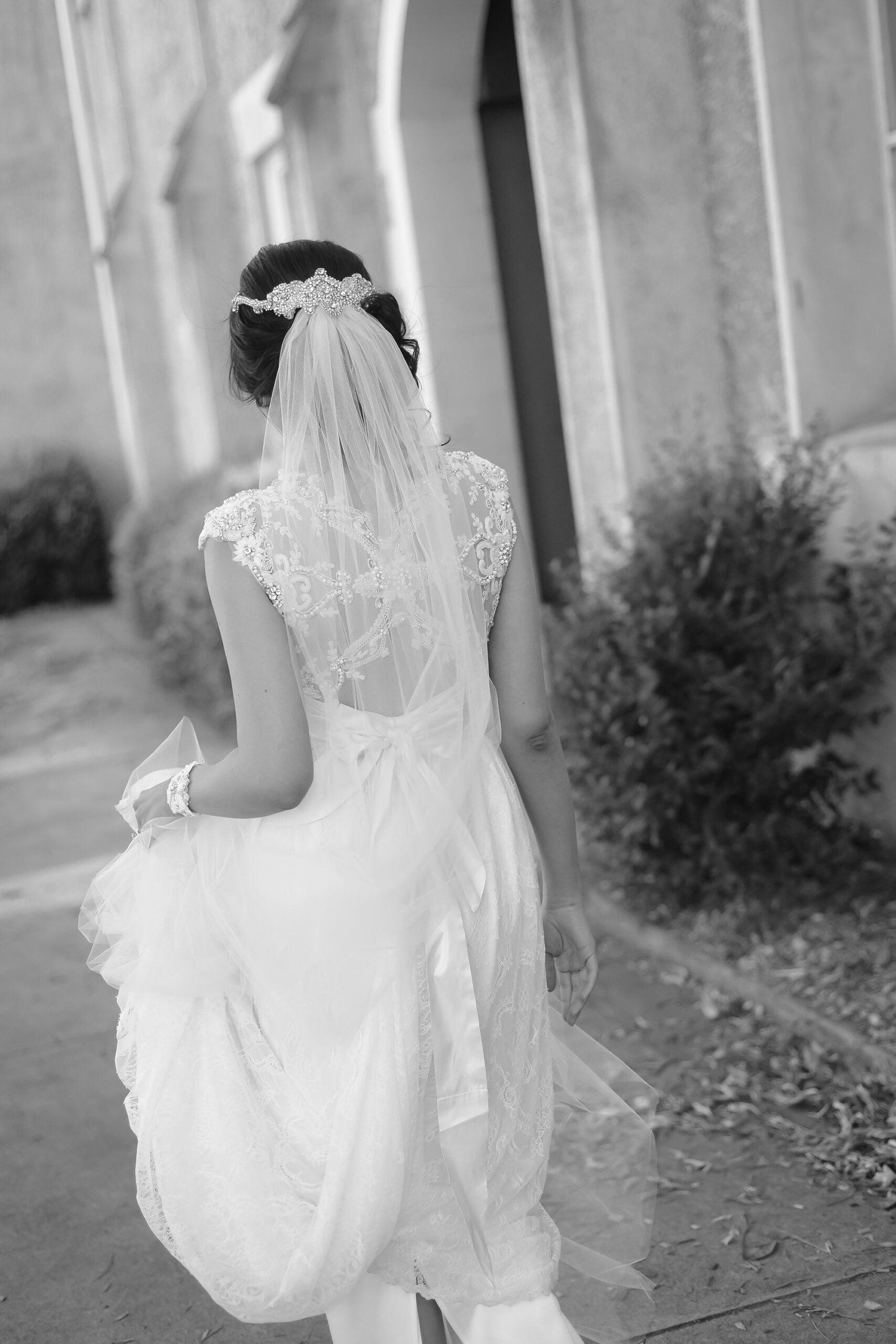 "I had decided on my wedding dress before I had even seen it in person. It was the perfect reflection of me and my style," says Jacqueline of the gorgeous Anna Campbell design.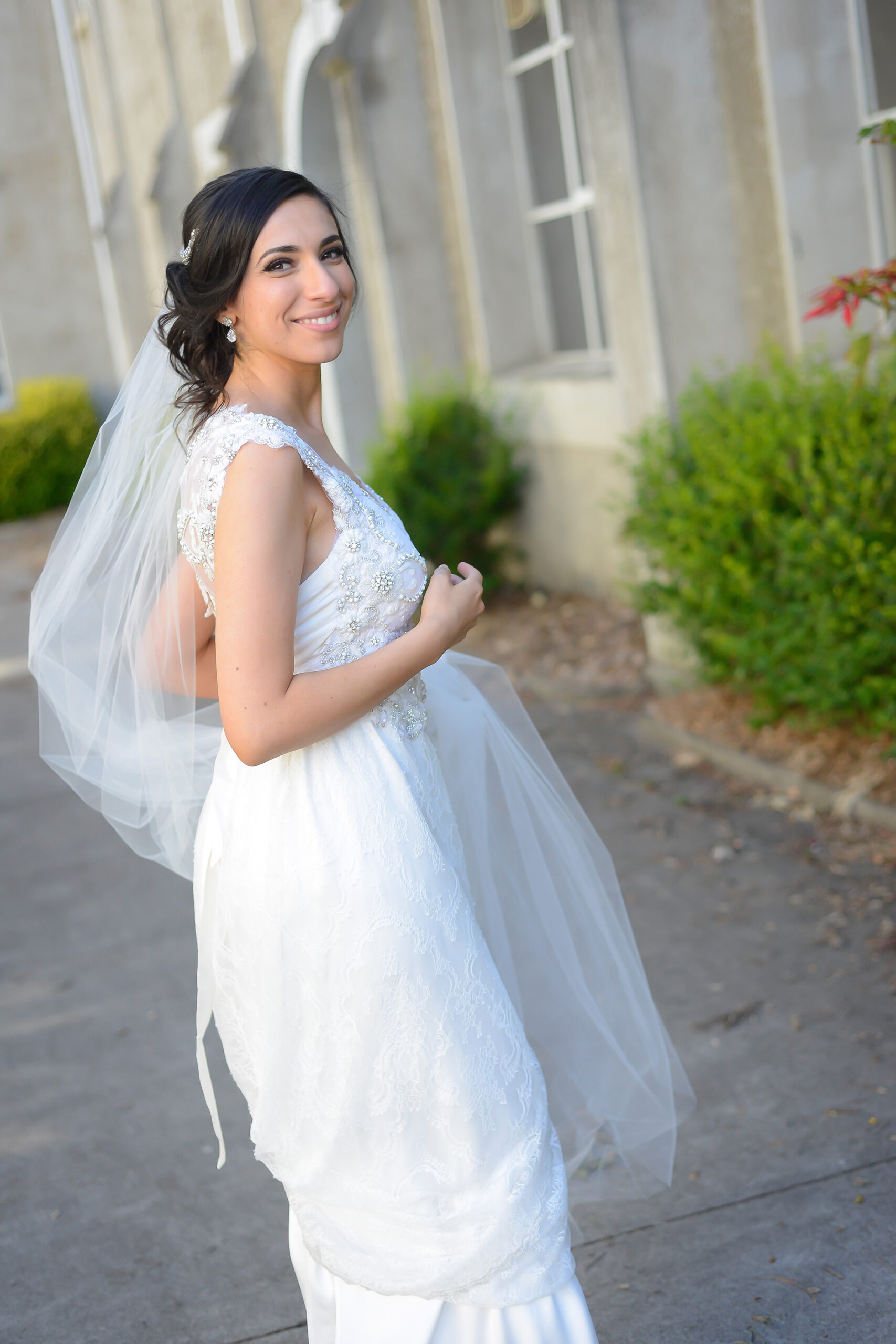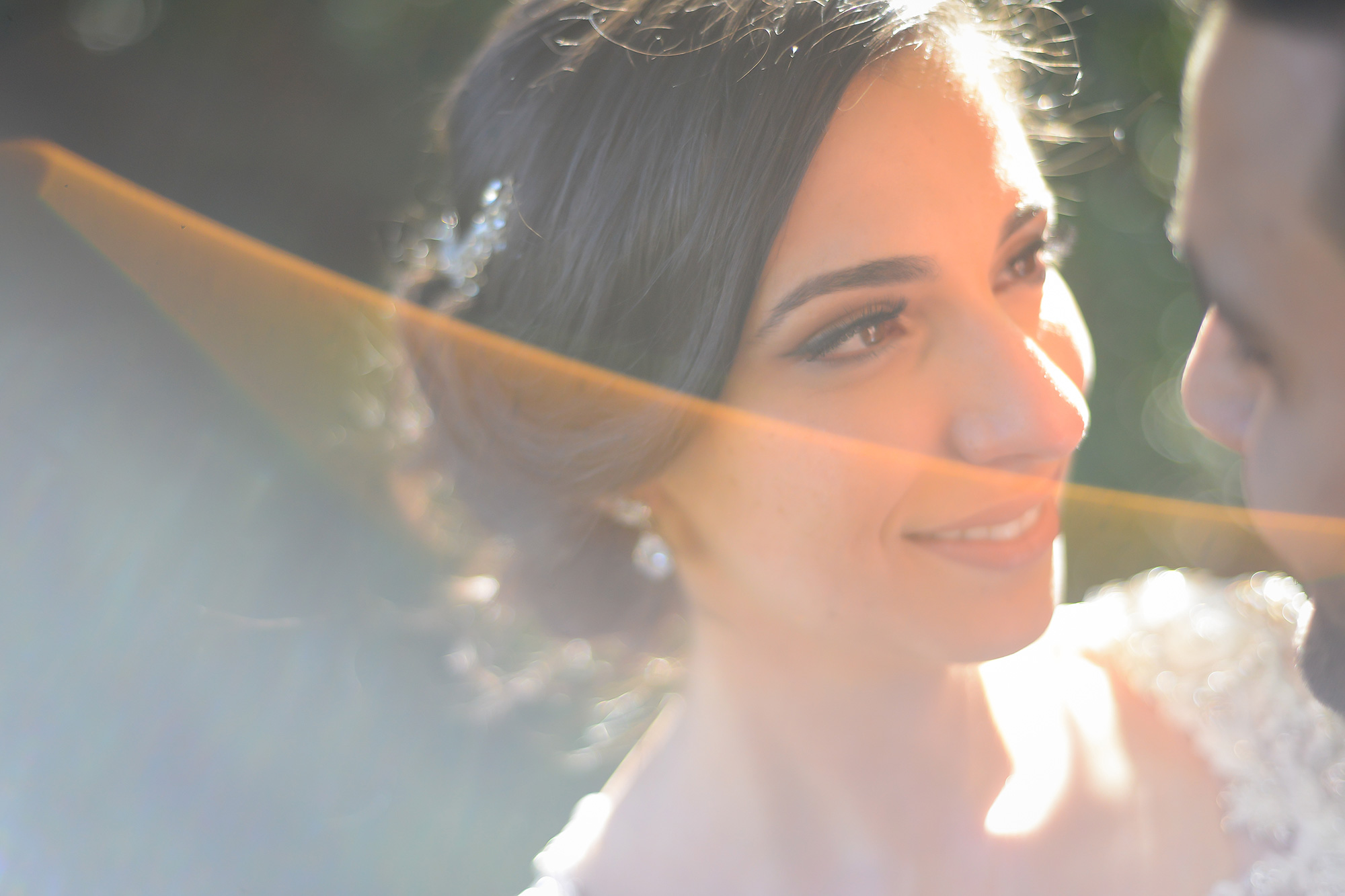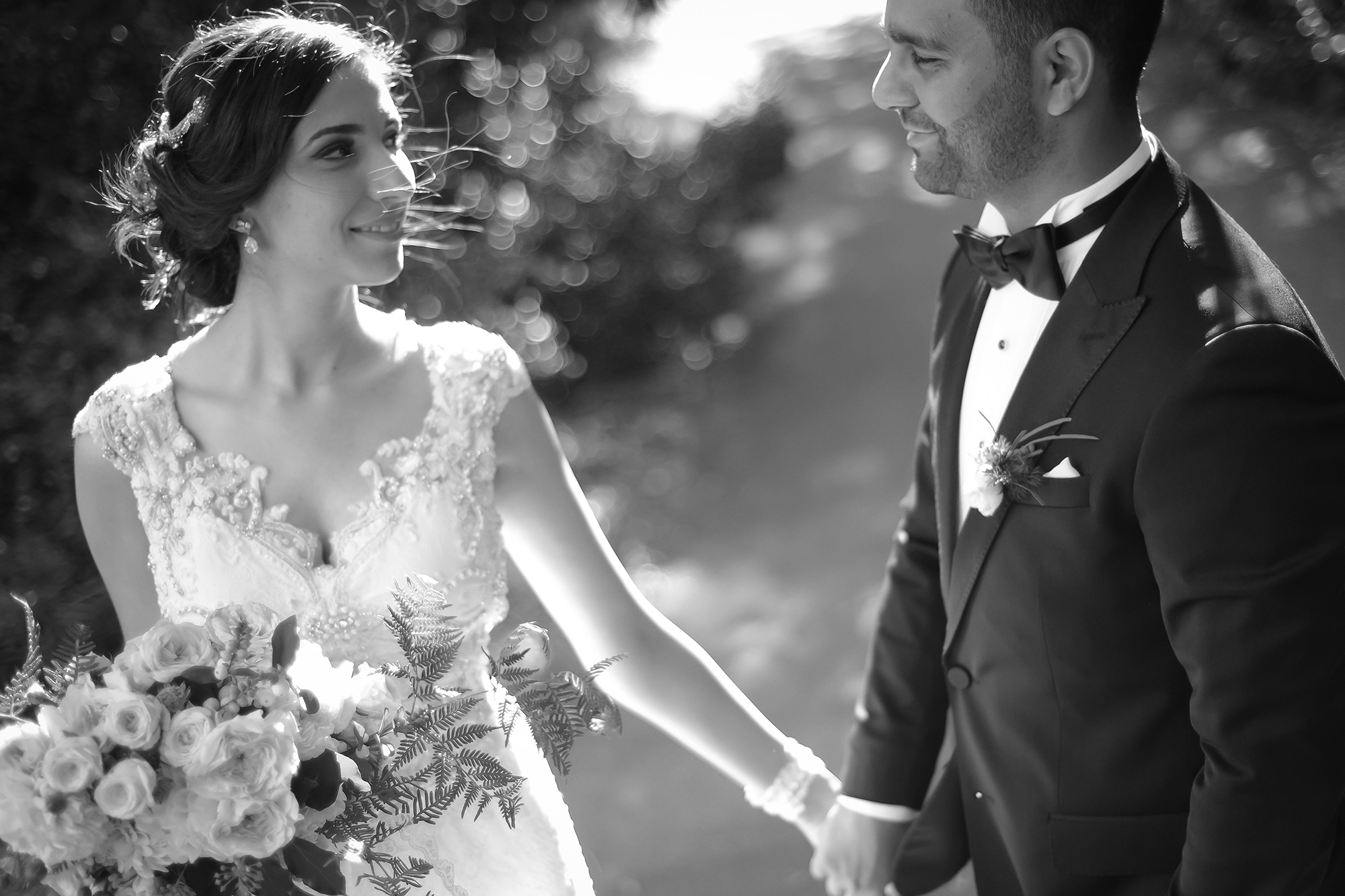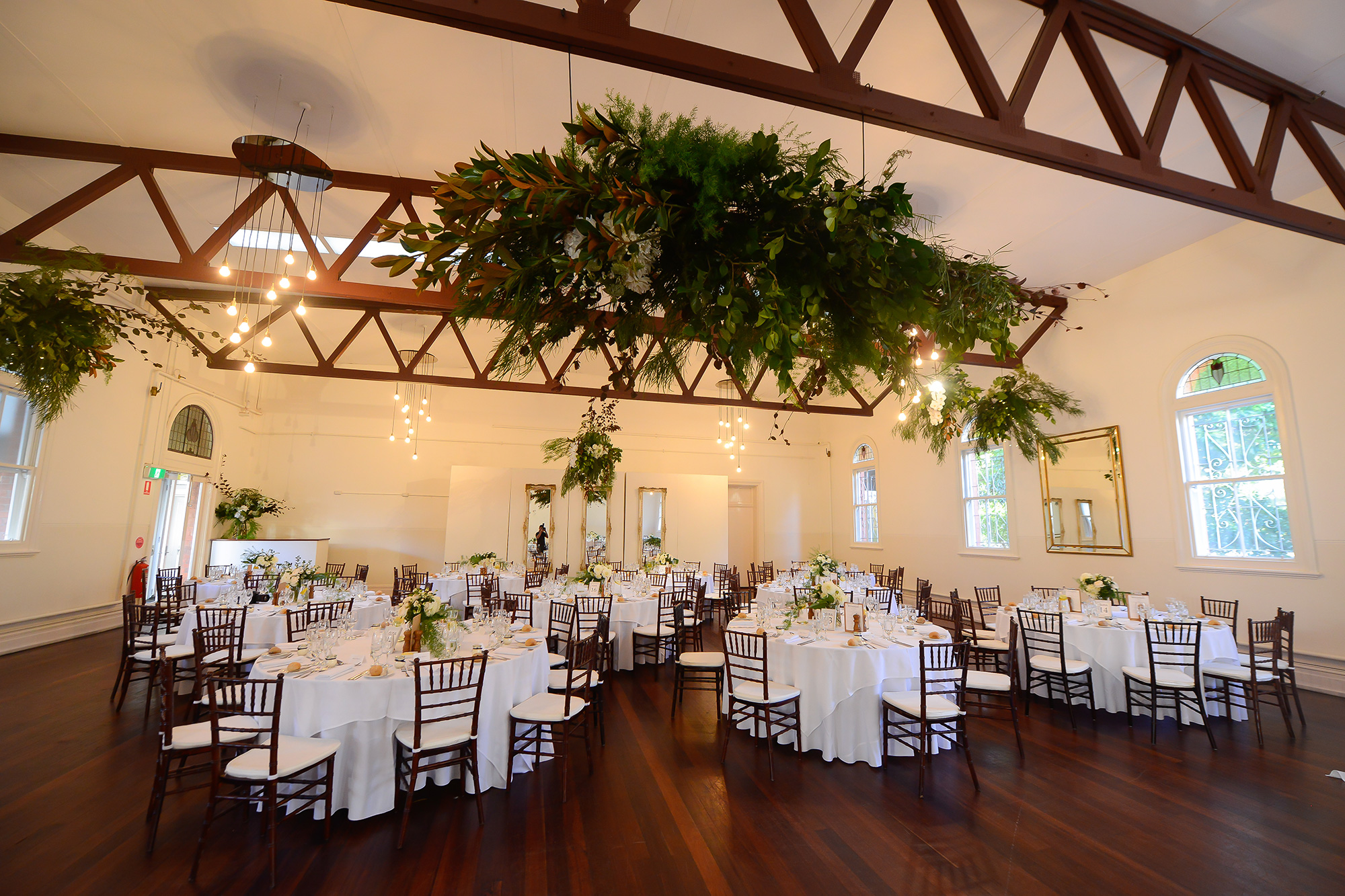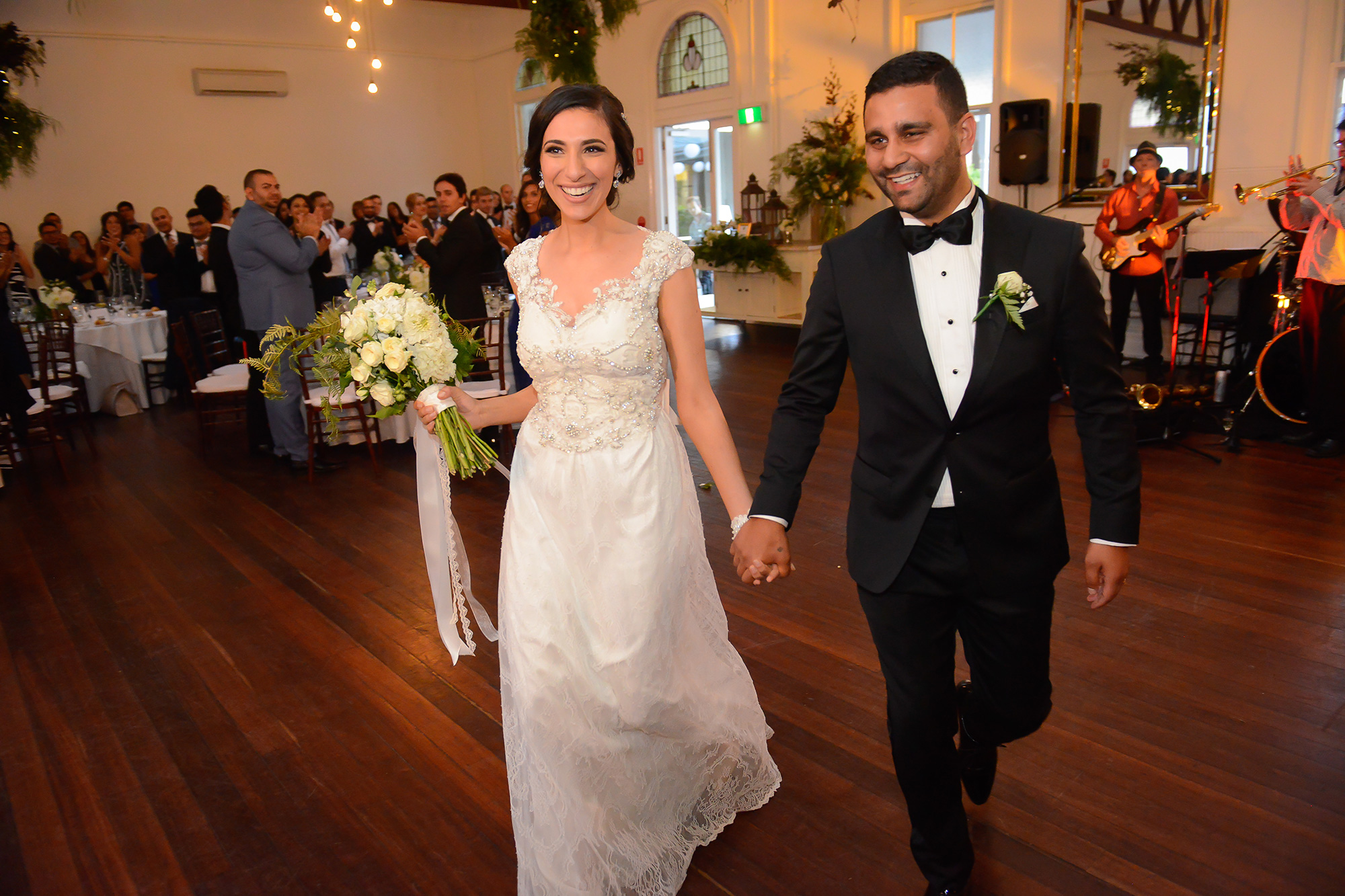 "Baker Boys Band really set the mood for our reception," praises Jacqueline. "Playing the classic jazz tunes of some of the greats we danced the night away under the beautiful flowers."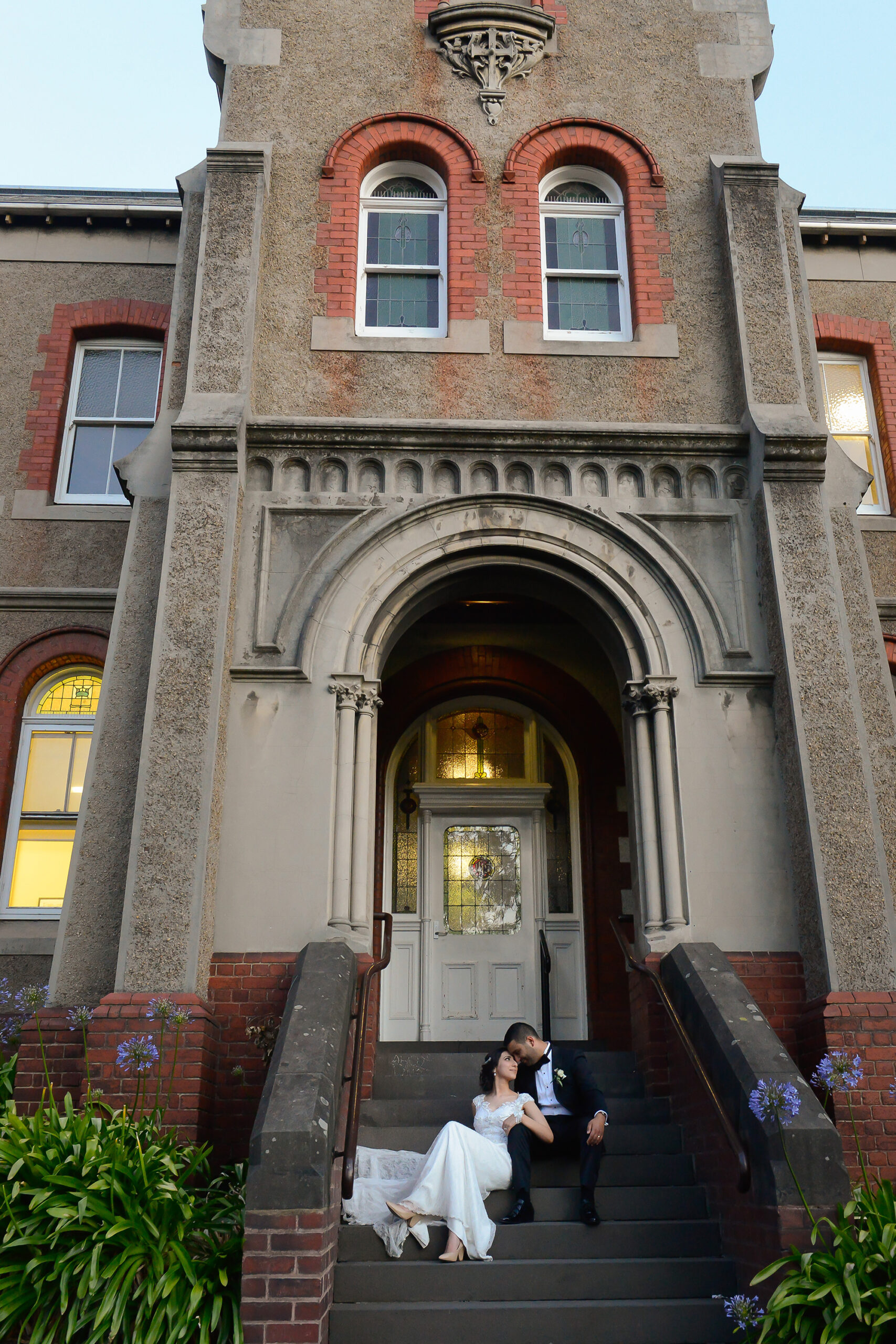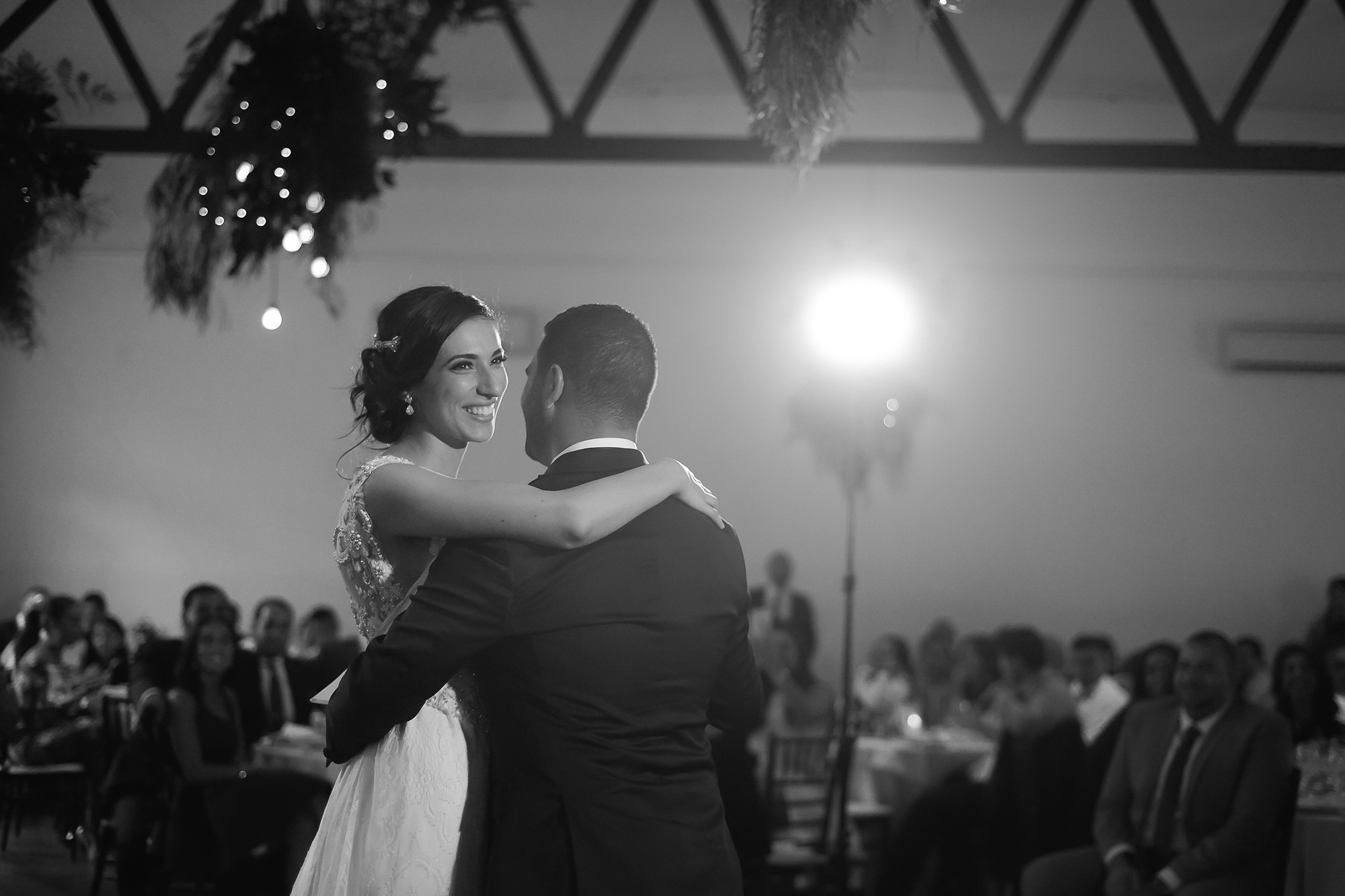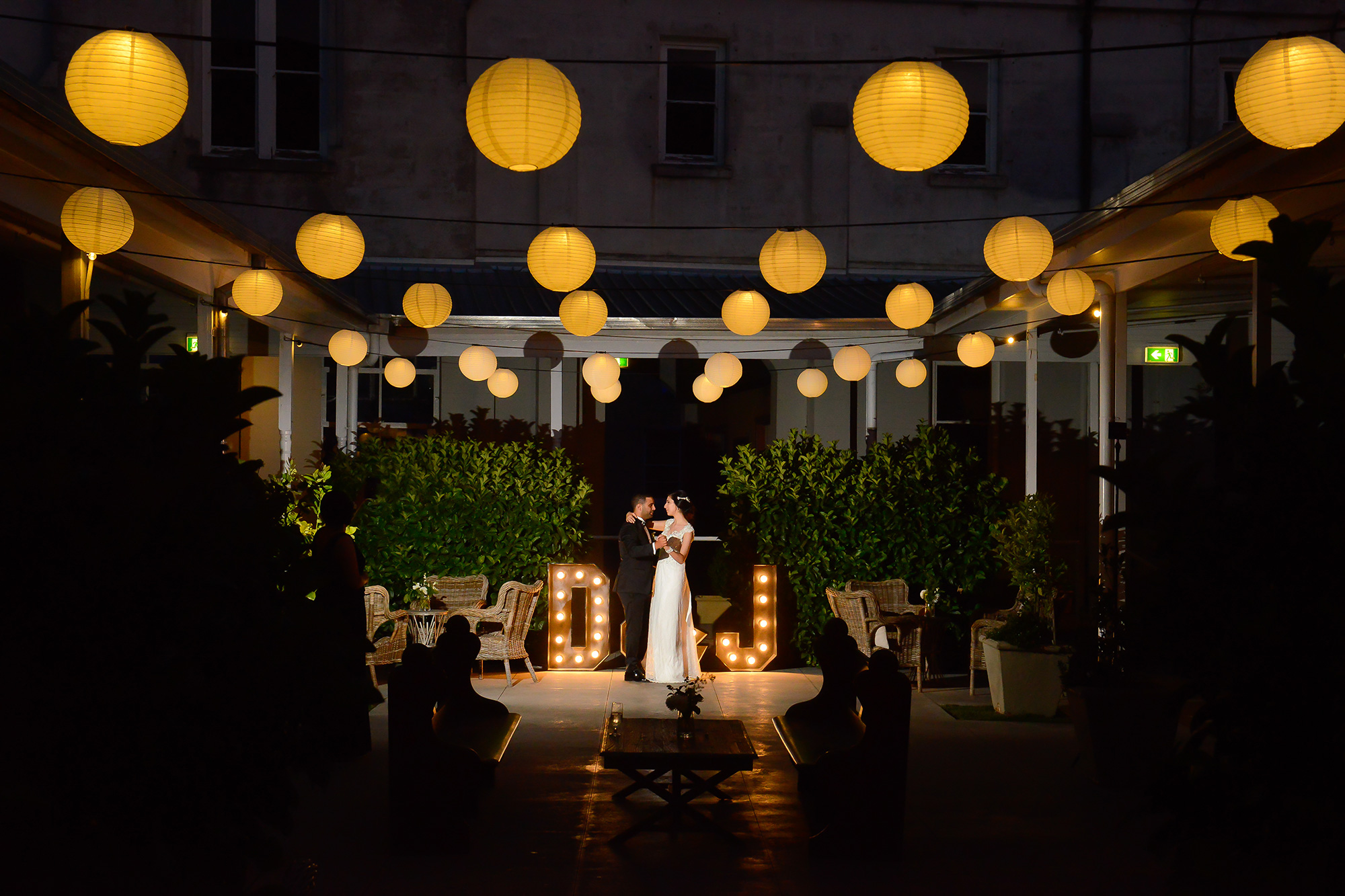 "I am so fortunate to have married someone that supports me to such great lengths. He would do anything to see me smile. Our wedding was the perfect example of this.," Jacqueline says.