Modern brides – pay attention! Not all gowns come in white…
Melbourne's Caitlin wore a stunning midnight dress to marry her 27-year-old beau, Daniel, at their romantic bohemian wedding on April 22, 2018. "Our wedding is proof you don't need to follow the 'status quo' to celebrate the love and friendship two soulmates have between one another," explains the bride, 28.
The couple enlisted the help of family and friends to pull off the zero-fuss affair. "Our personal style was founded upon including our friends and family into the event as much as possible," says Caitlin. "My dad, who's very knowledgeable when it comes to wines, placed meticulous care into selecting the perfect combination of reds and whites."
Along with the mother-of-the-bride, dad was also in charge of favours including jams, pickles, chutneys and biscotti. A family friend made the wedding cake and a cousin and his crew were the live entertainment.
"We were able to incorporate sustainability and our clear values about nutritious food into the event; with all profits from the Freedom Hub going towards the works against human trafficking in Australia," says the bride. "We asked all those flying from interstate to offset their emissions and used email invitations and a website to reduce the use of paper."
Photos courtesy of Jack Jones Weddings.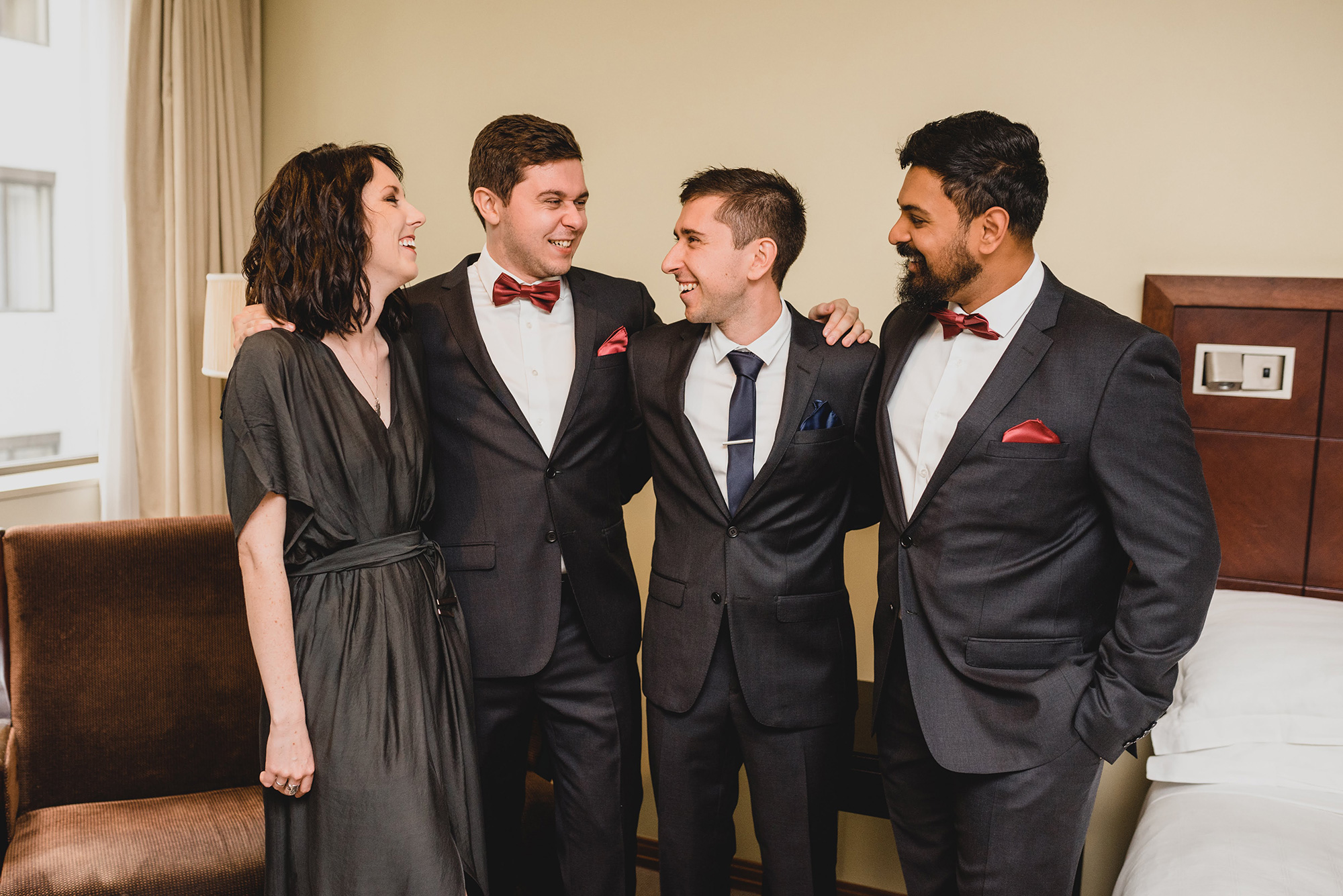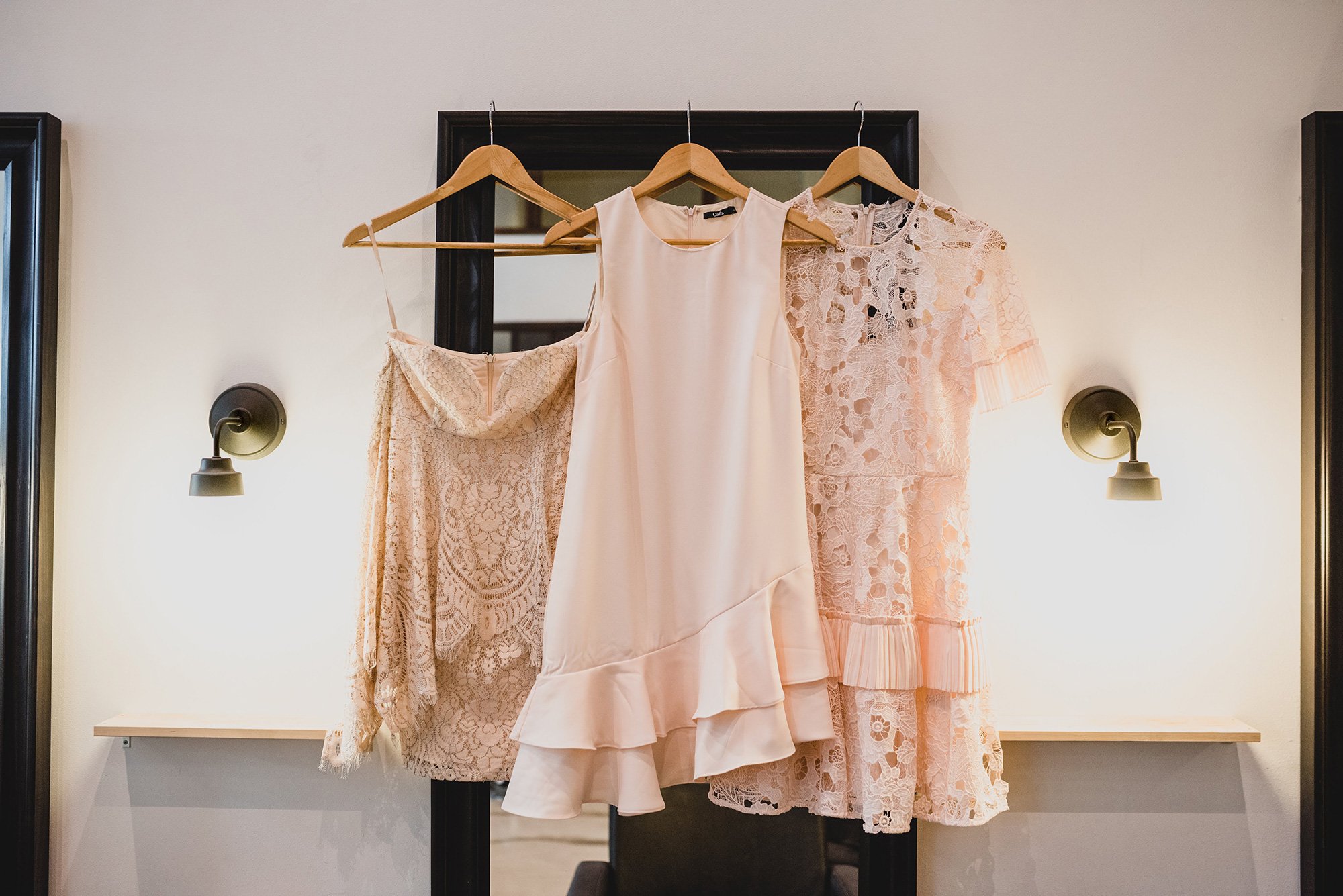 Traditionally worn by the bride, the bridesmaids wore neutrals to help the bride's gorgeous gown stand out.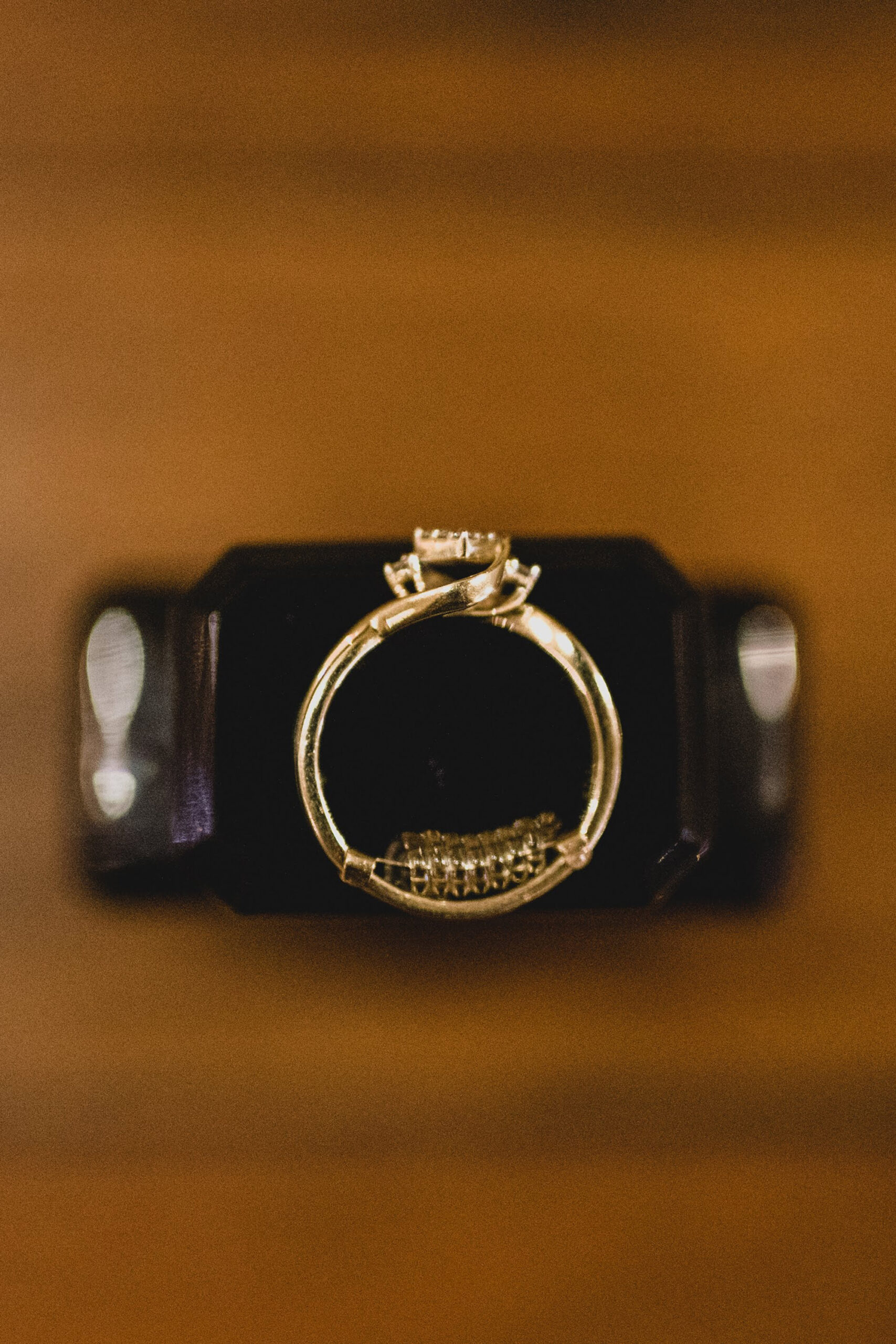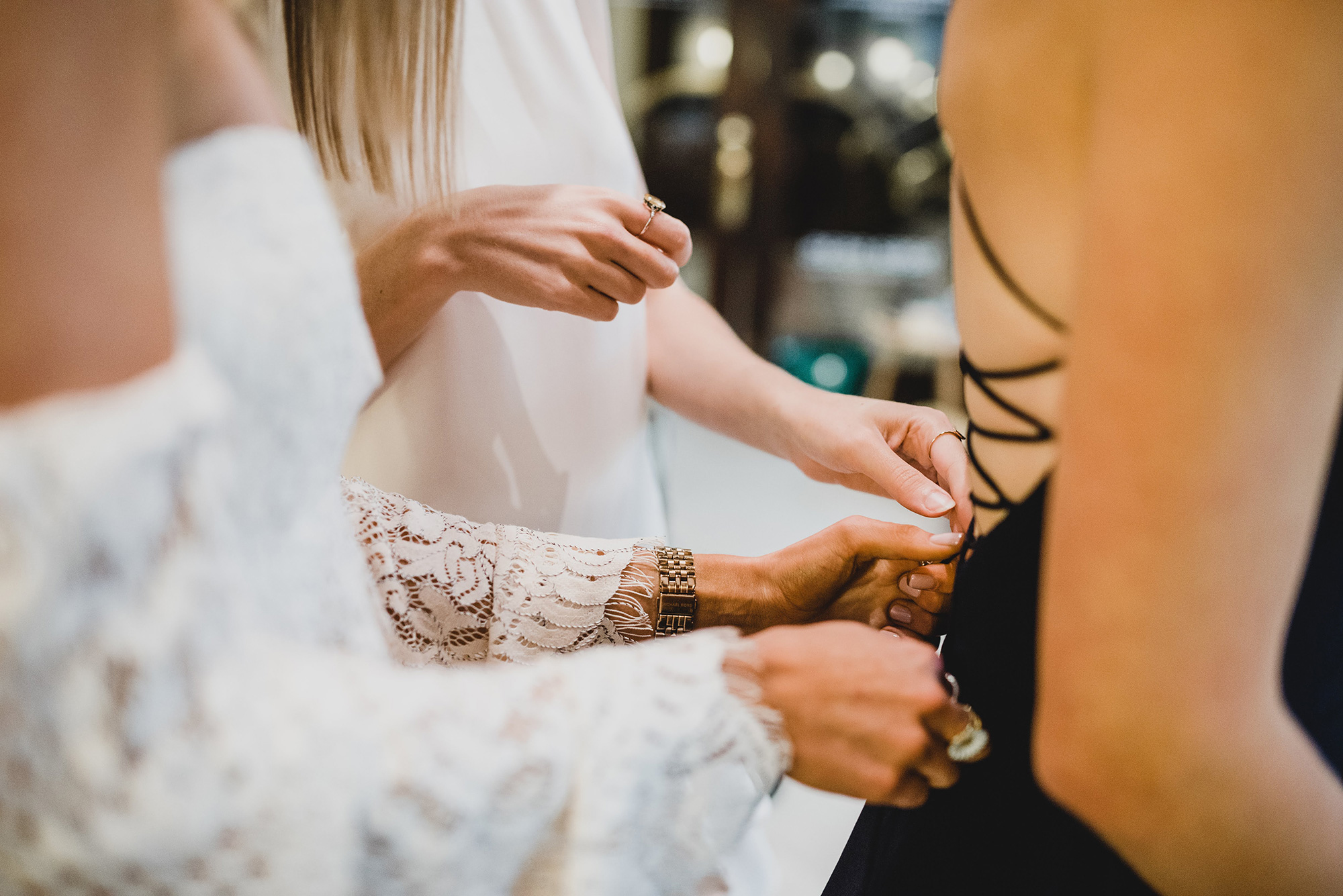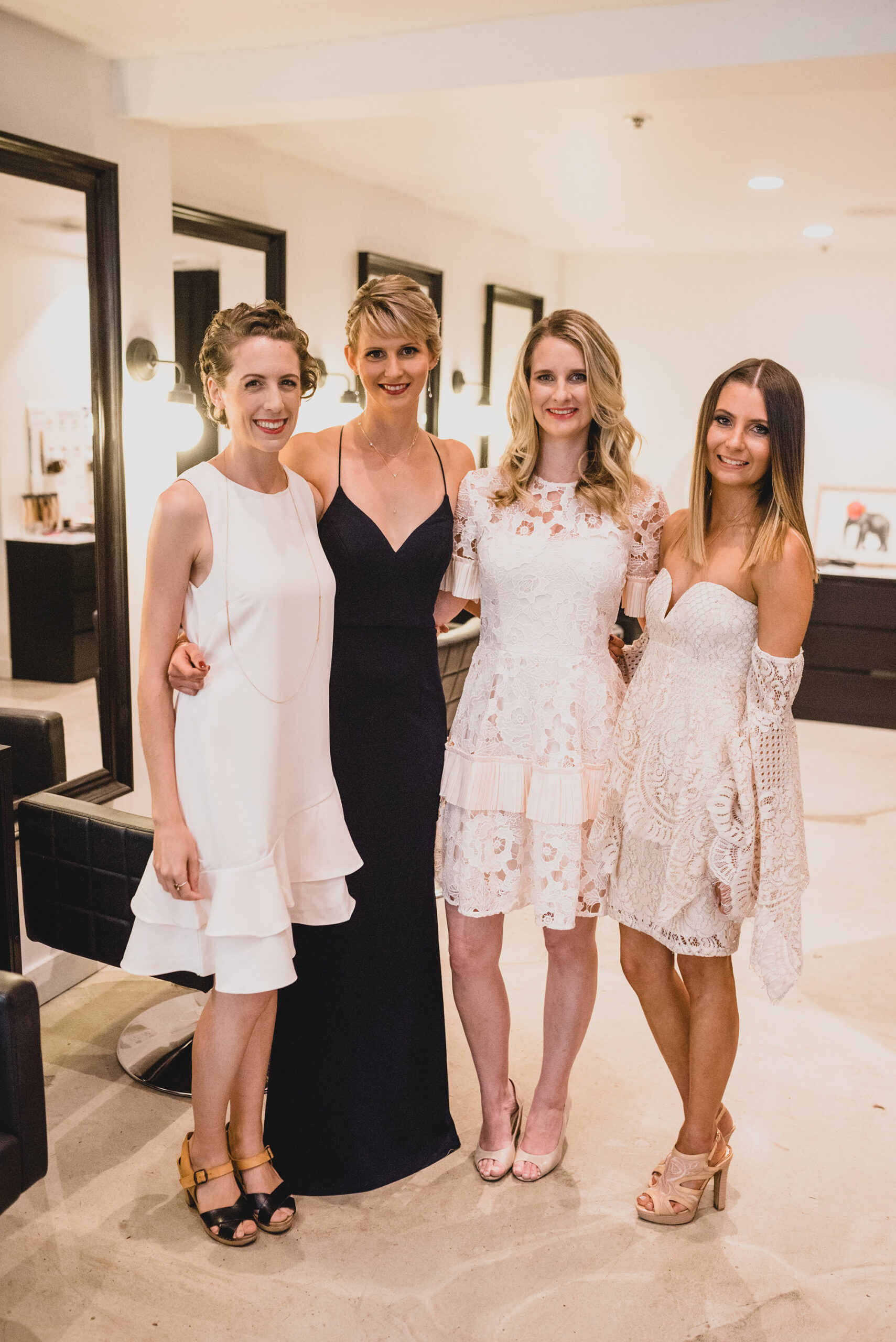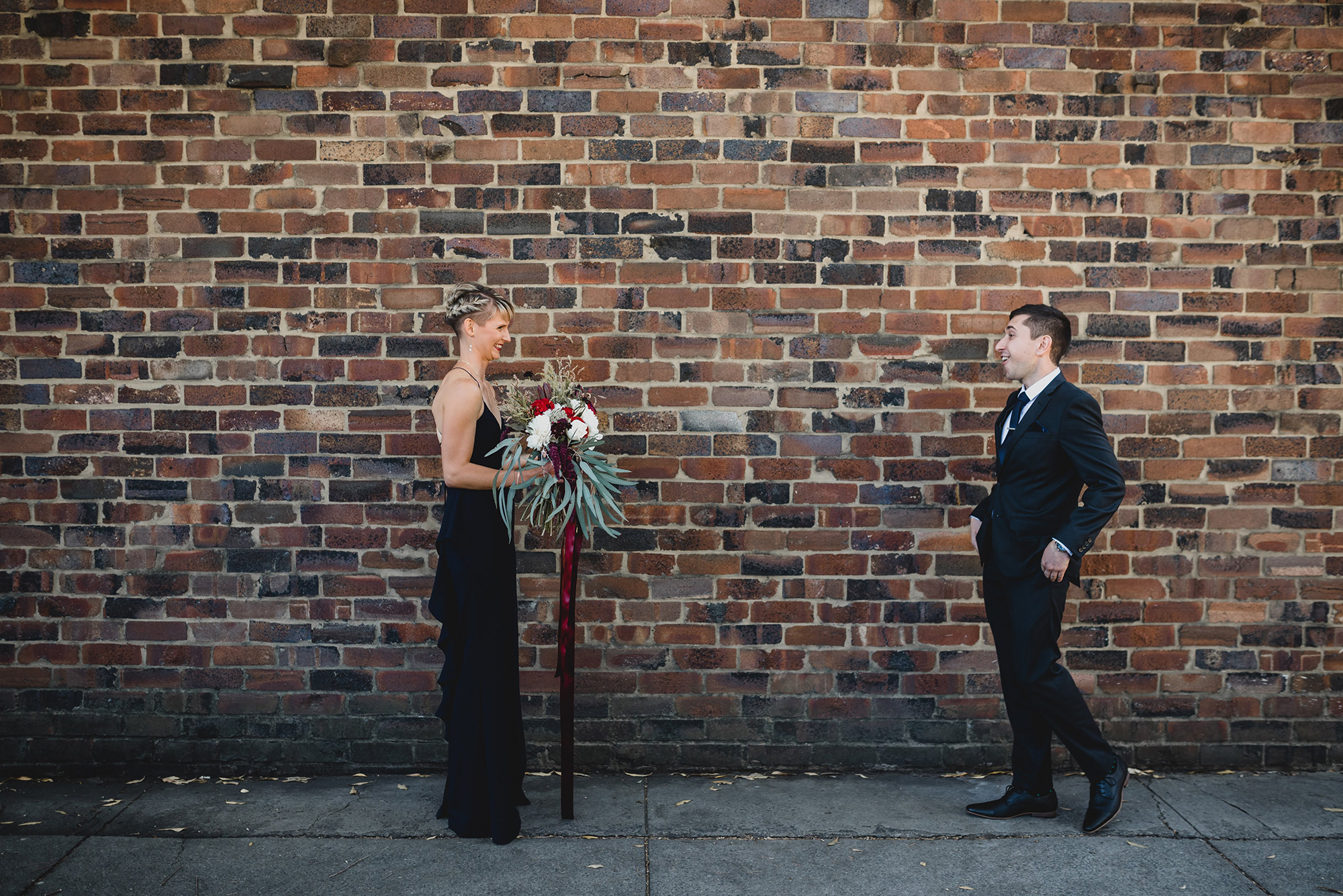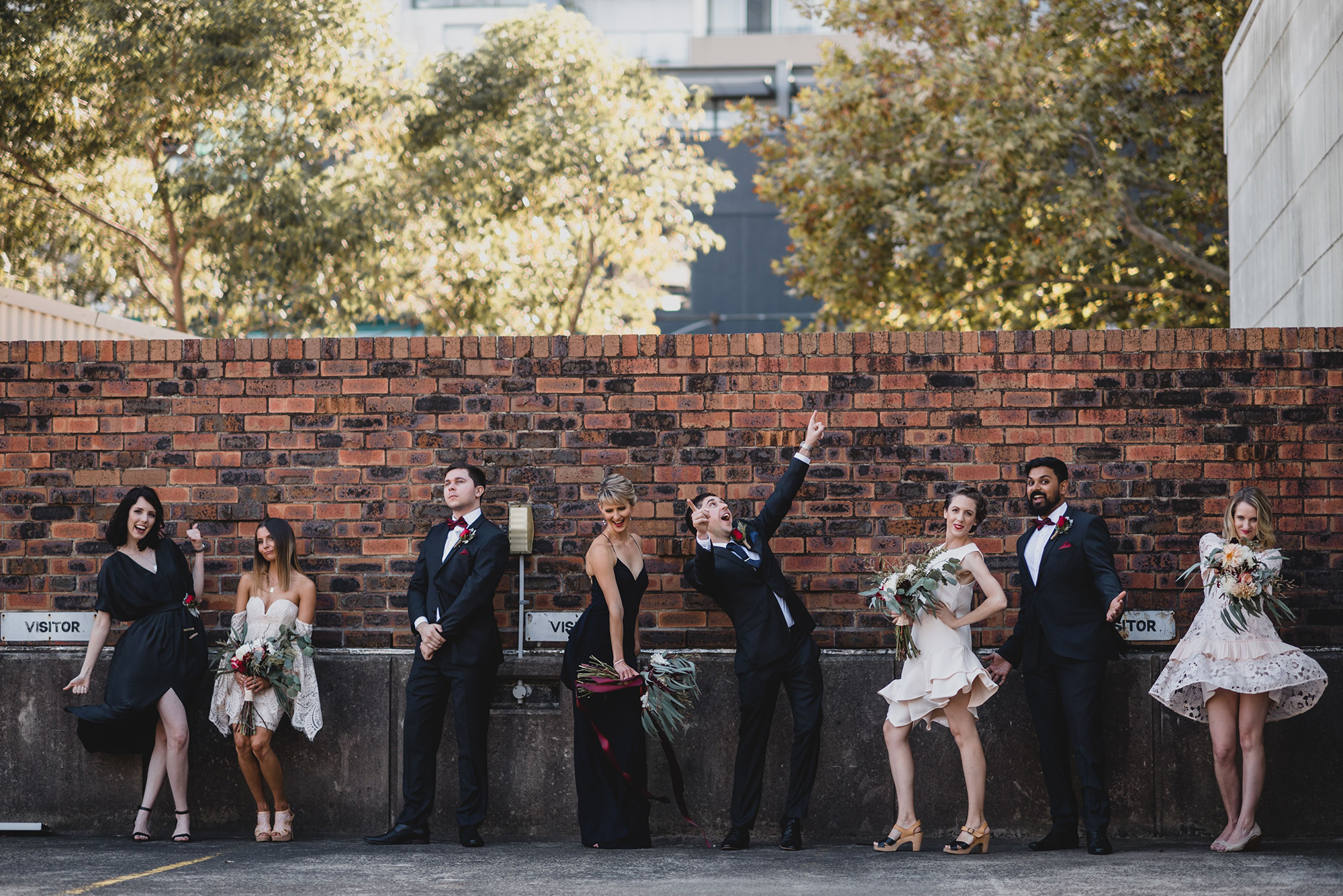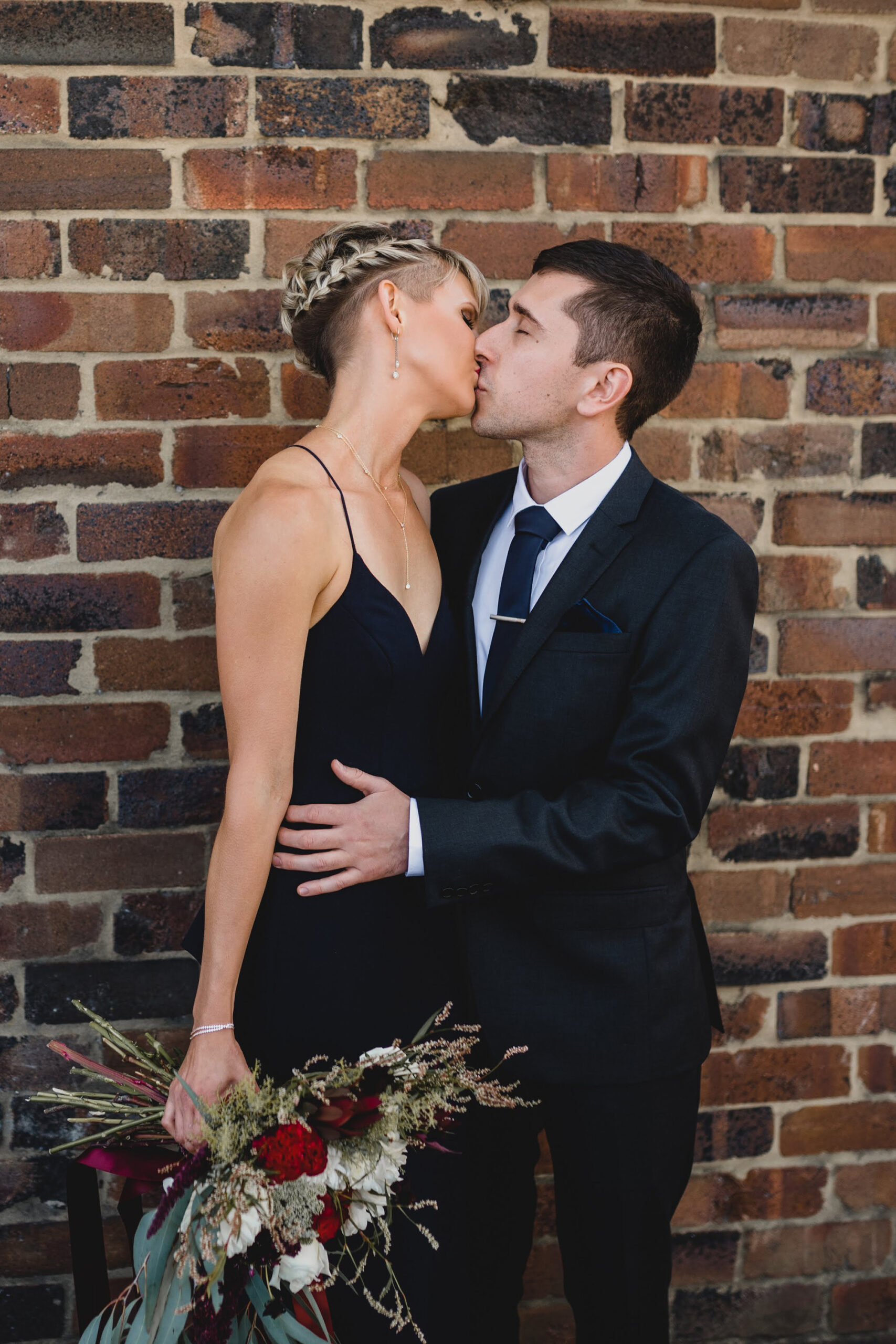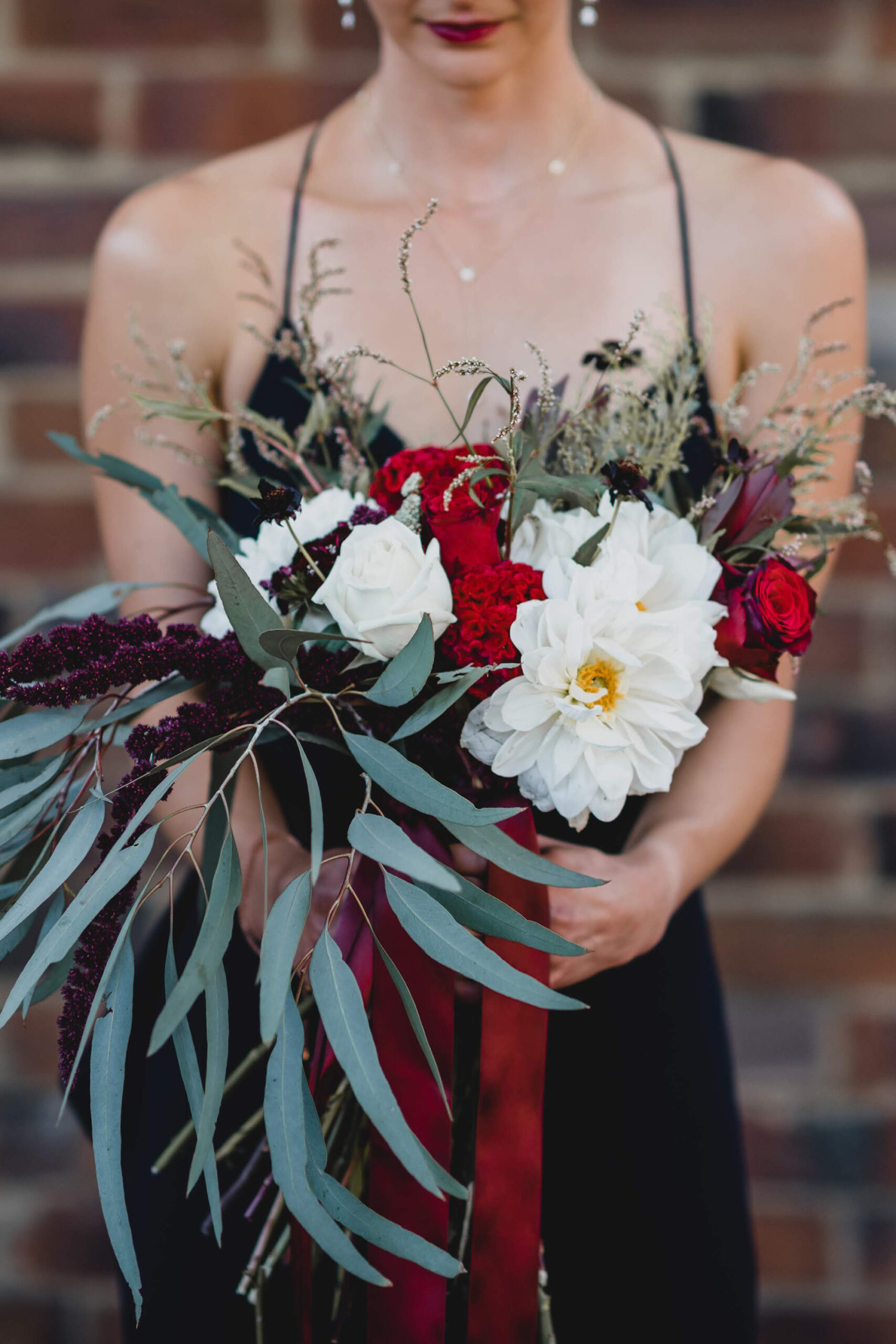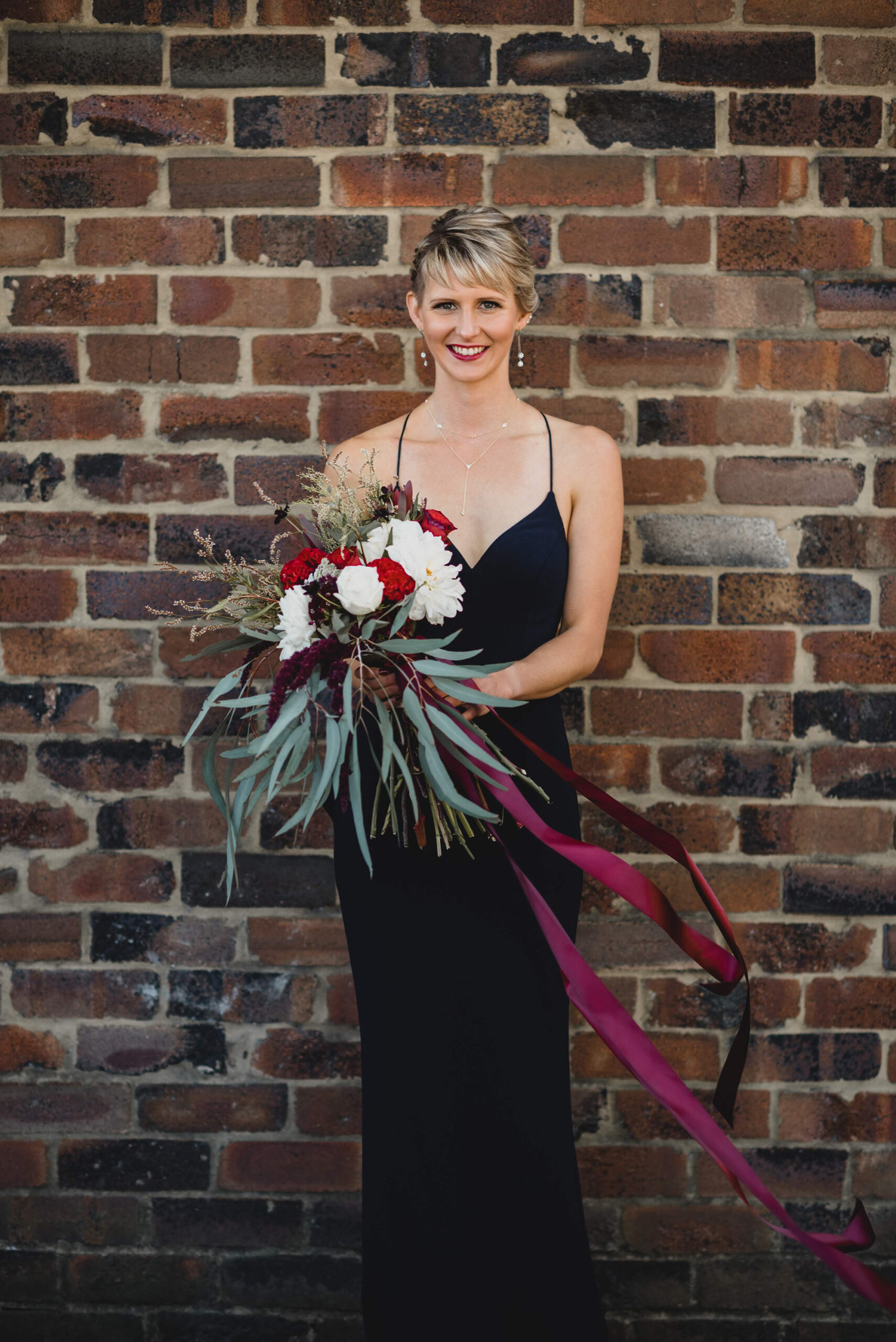 "Ruth from Tumbleweed Events was a great communicator and was fantastic at supporting the organisational aspects of the event,"  the bride says of the flowers and decor.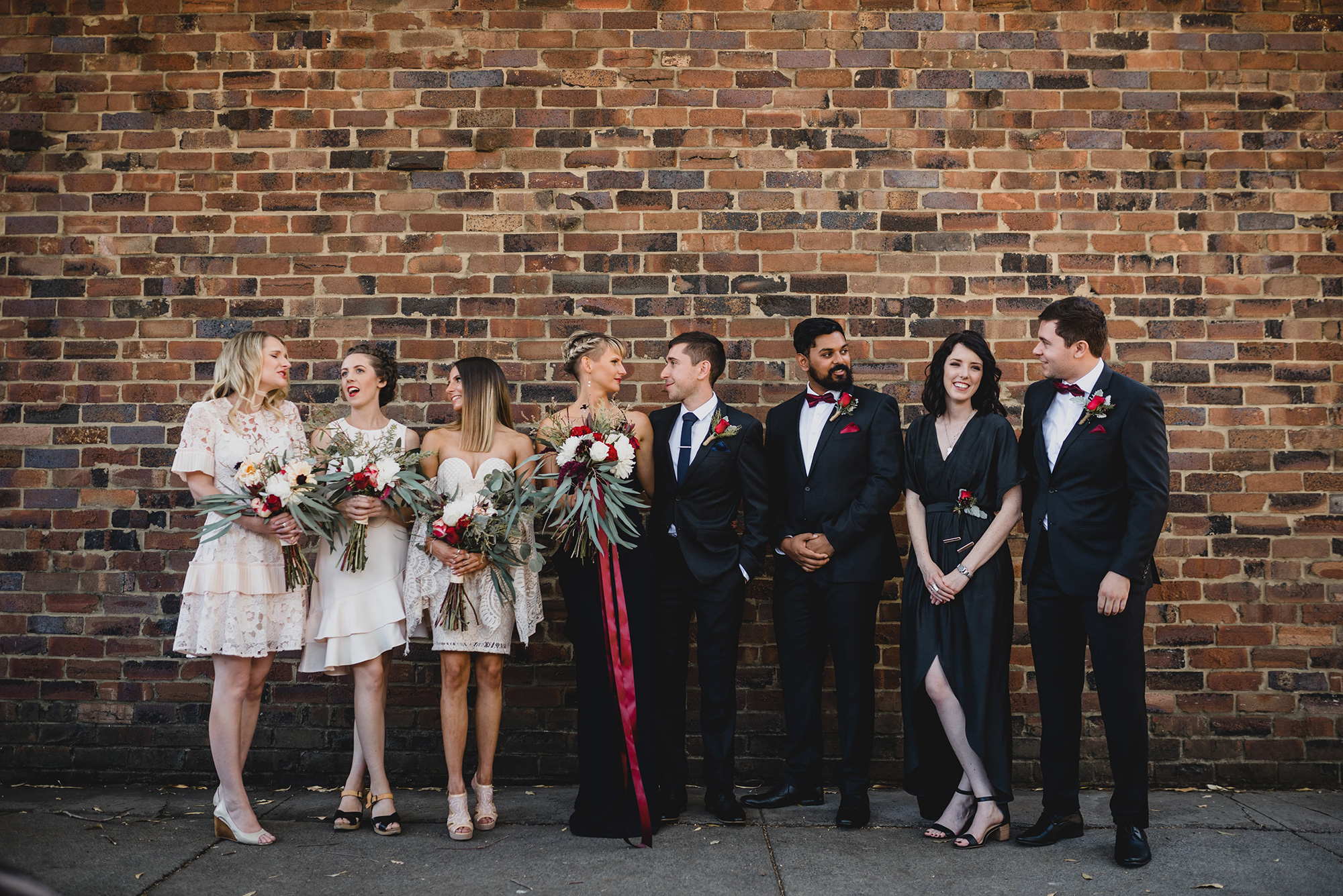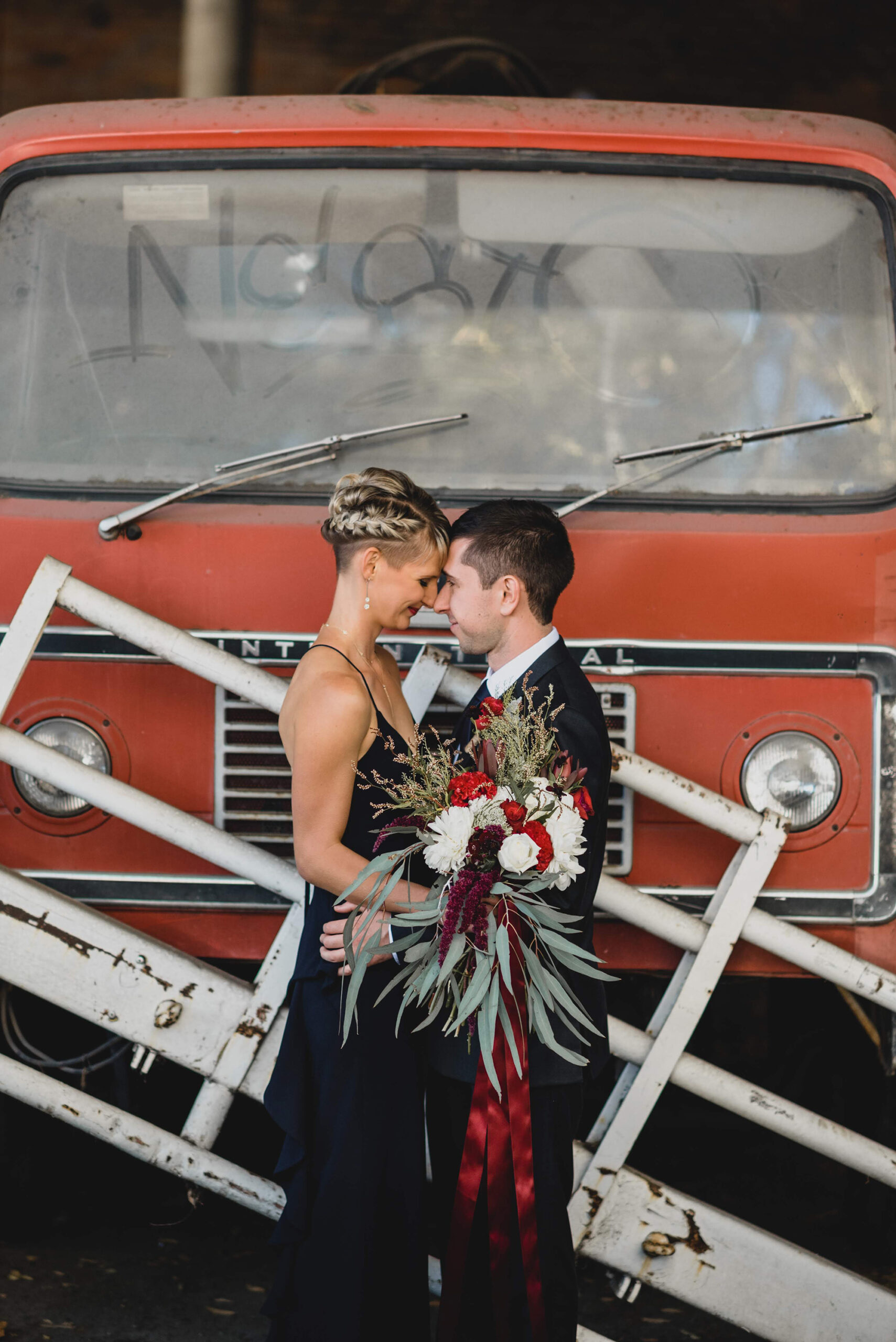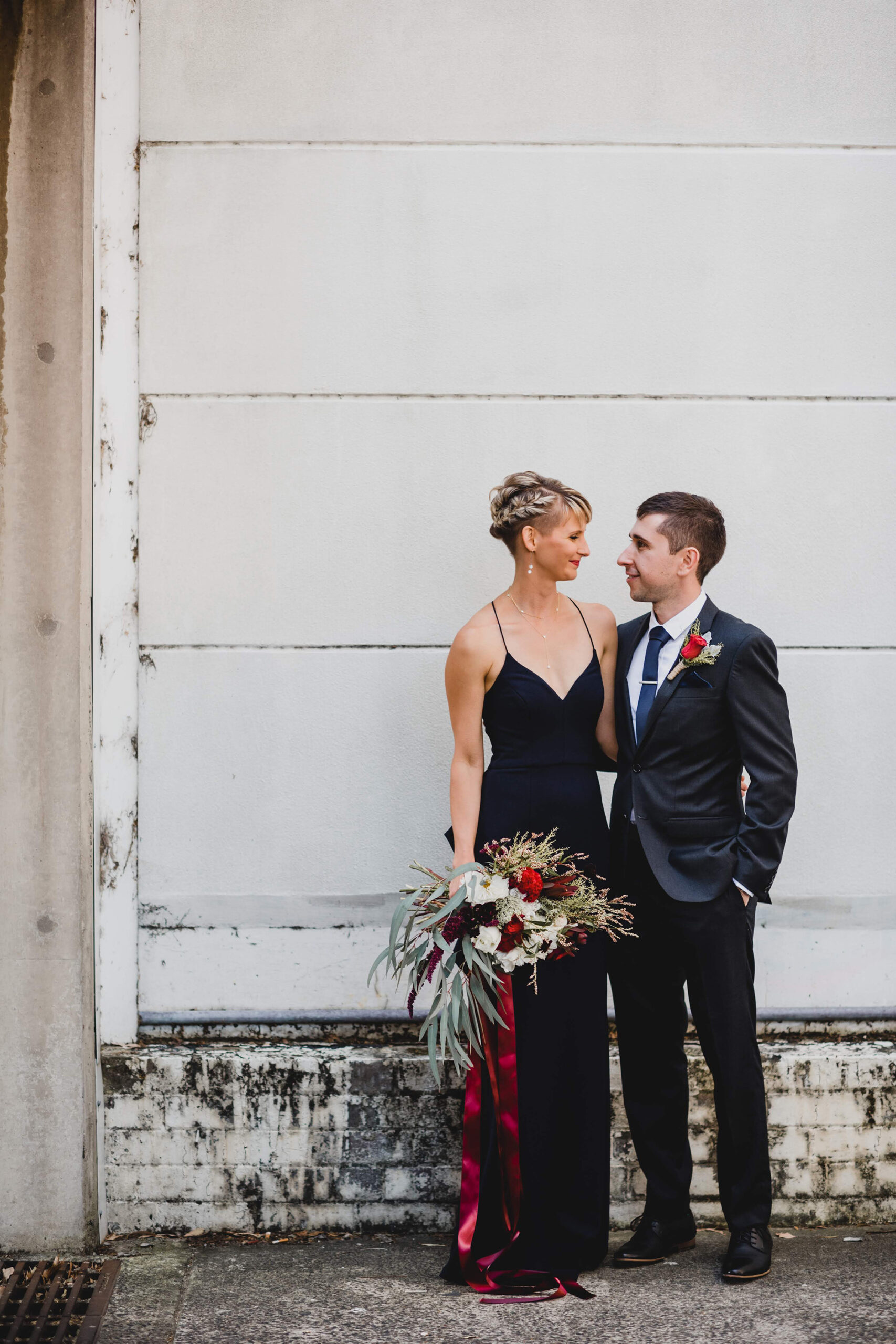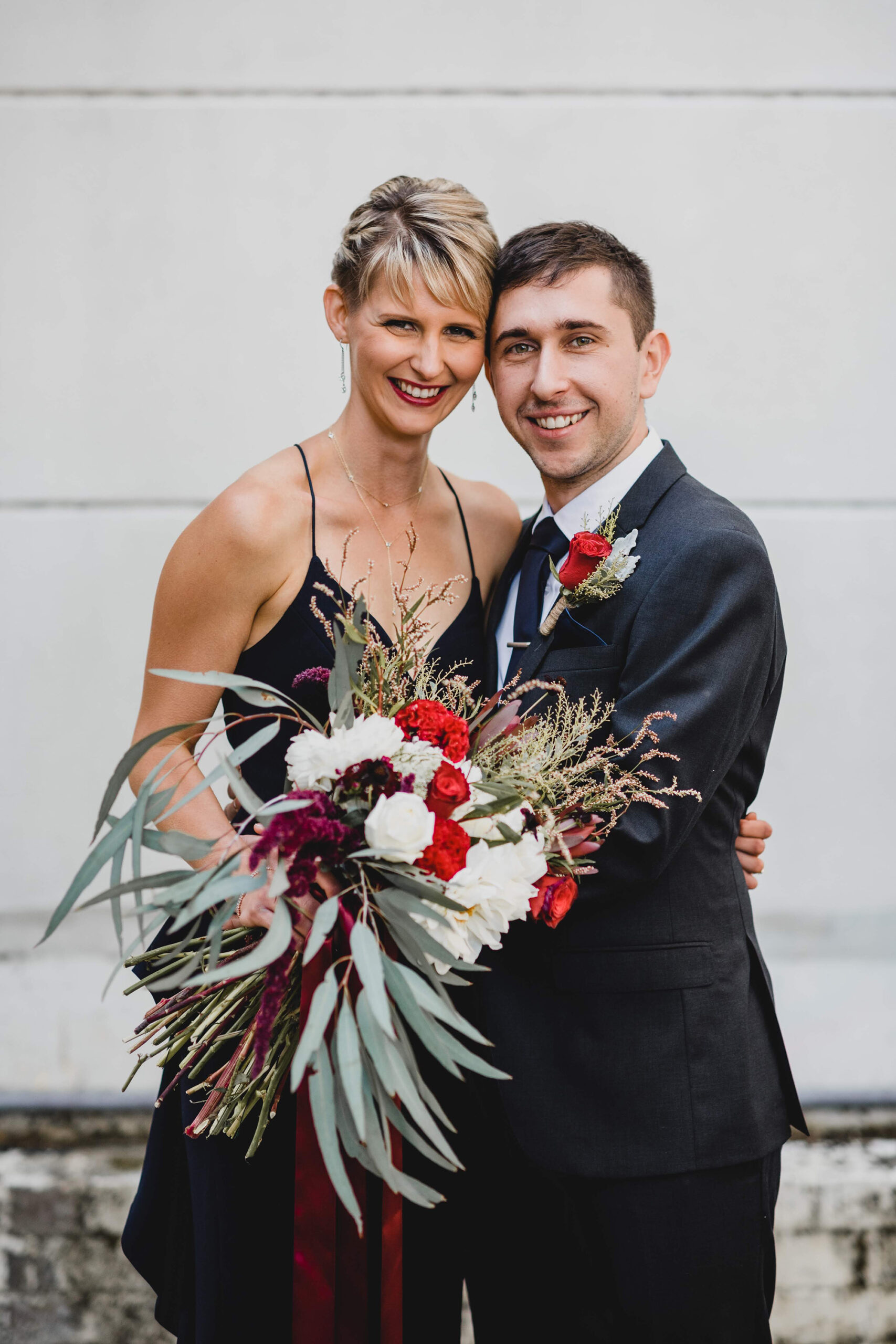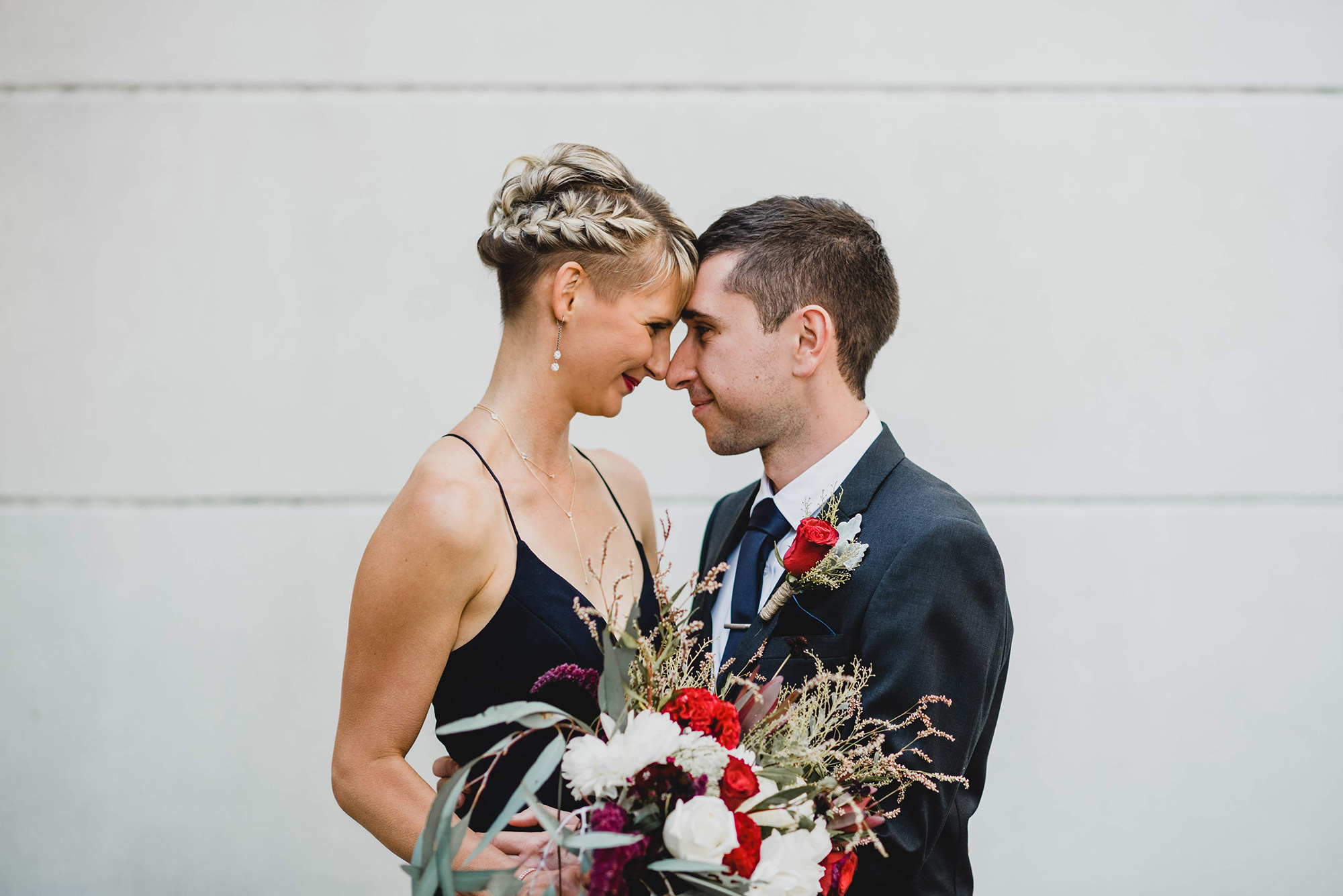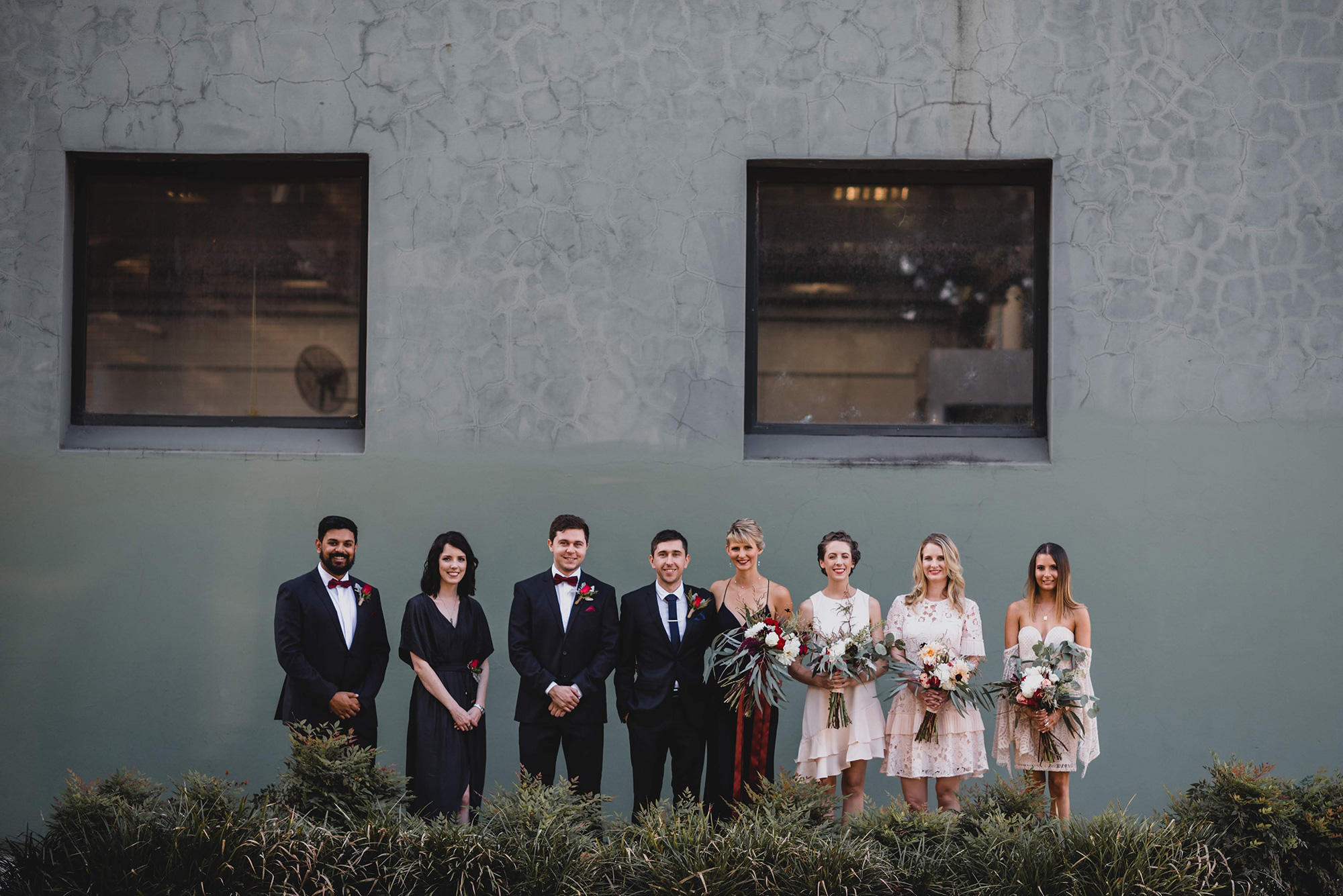 "We think our meeting was a true play on fate and timing, our paths converging in Melbourne through expert wing-woman and mutual friend Kathryn," says Caitlin of how they got together.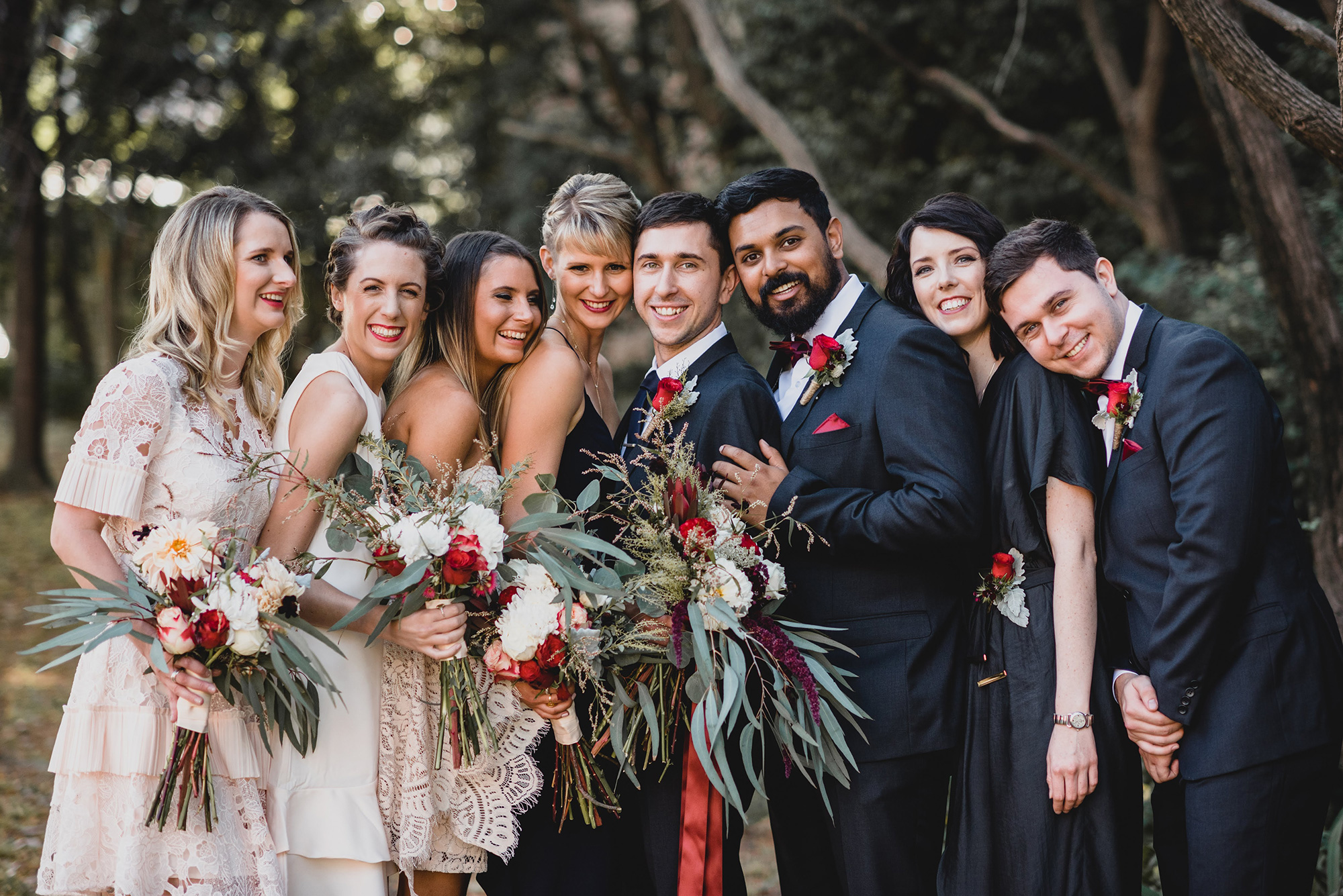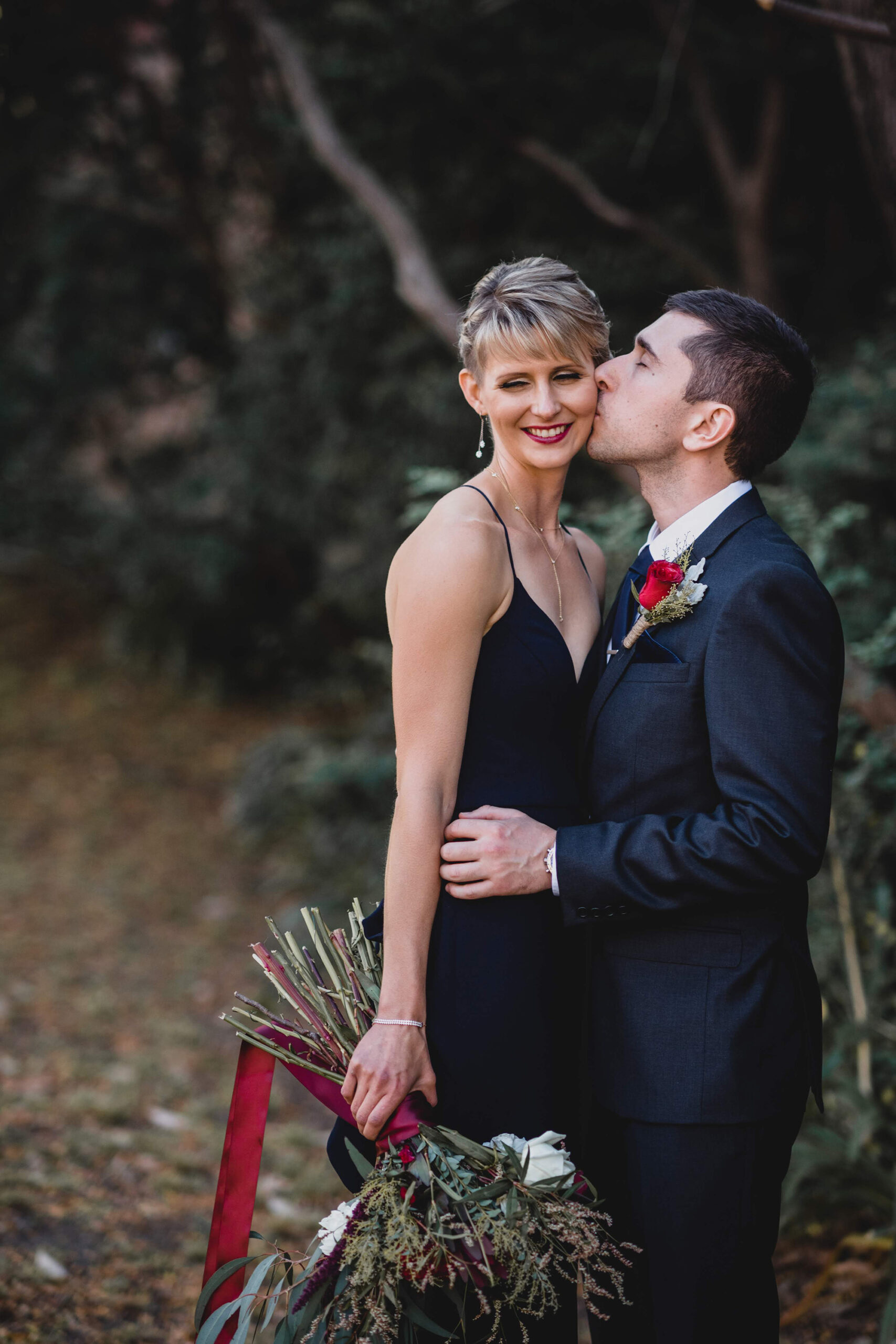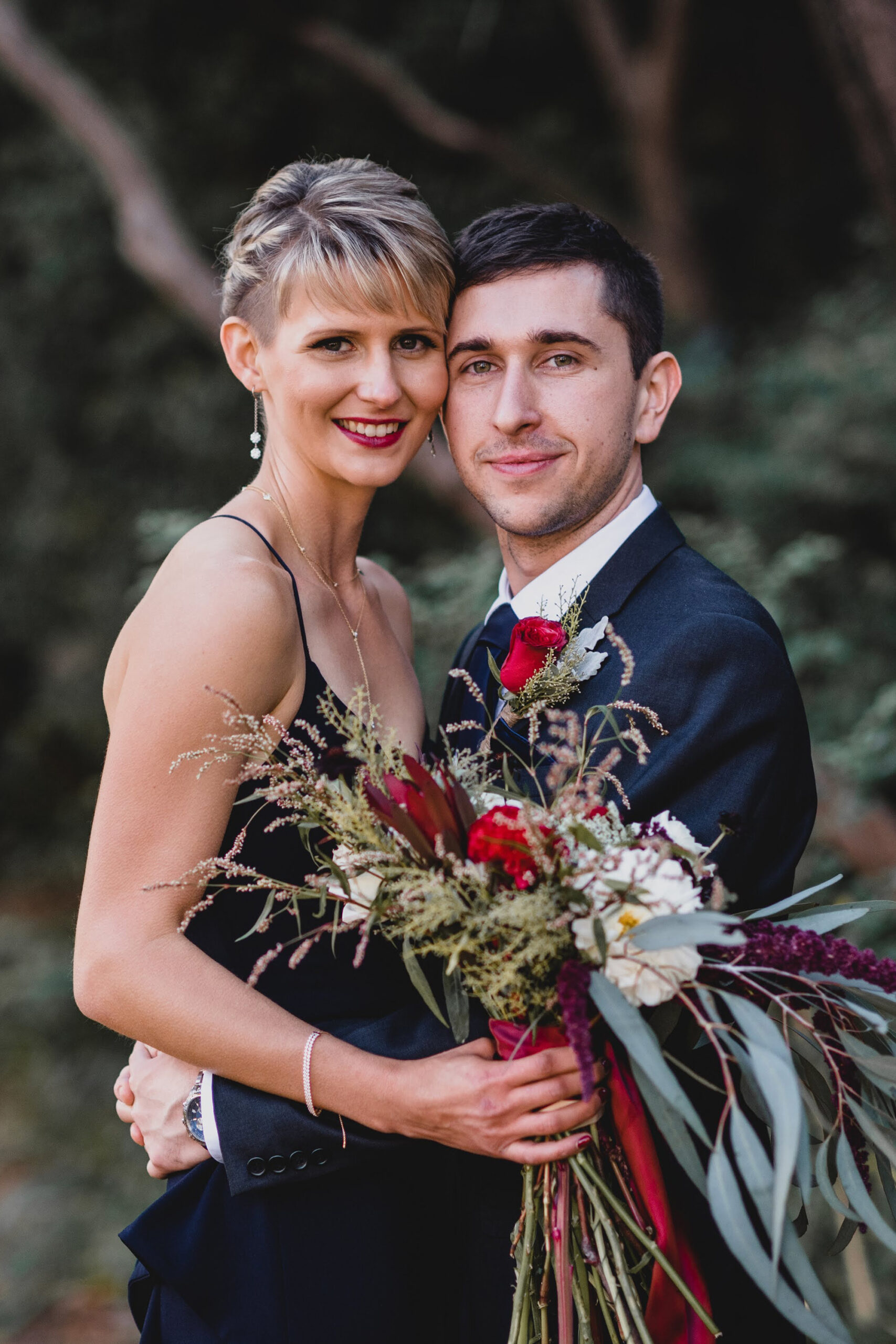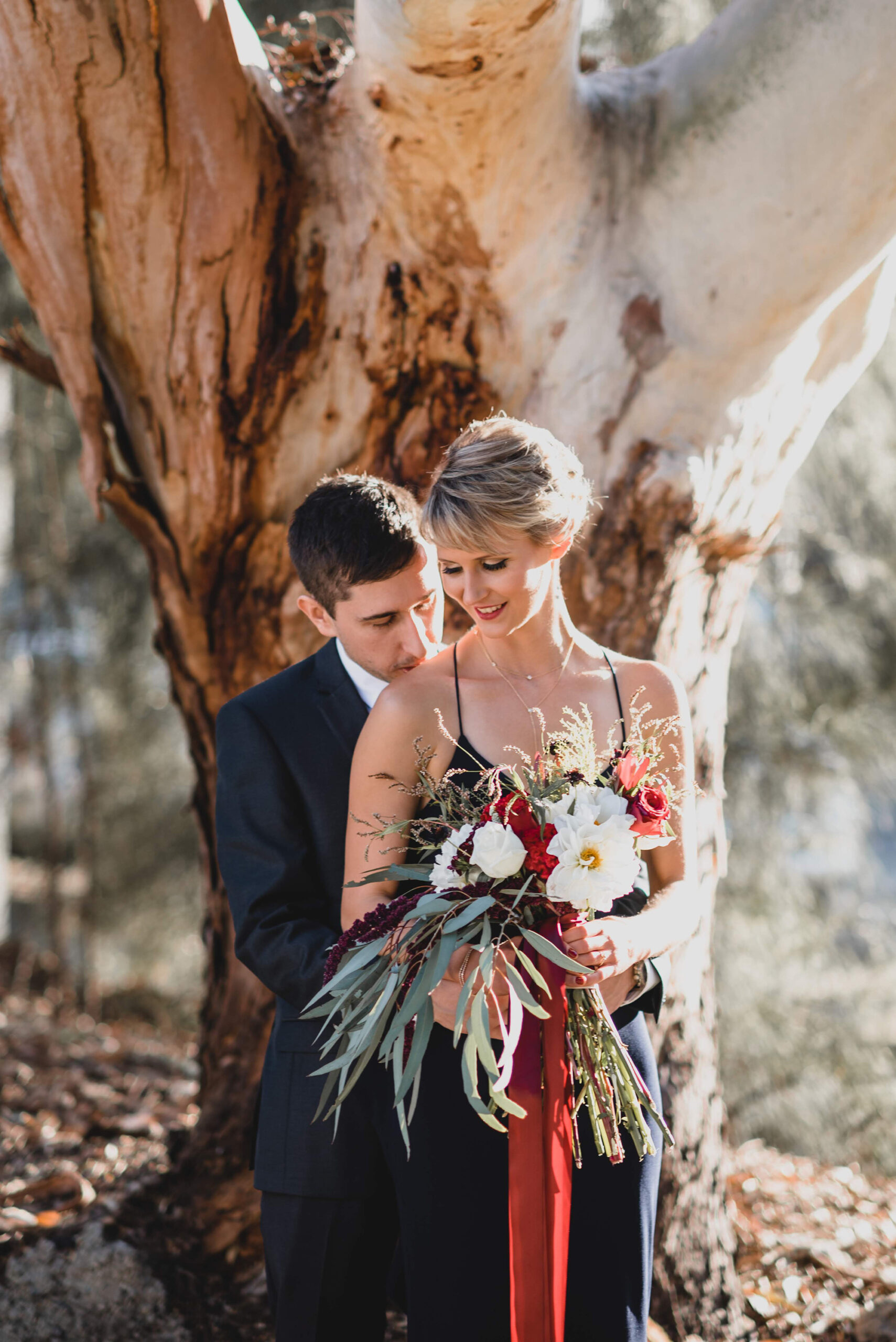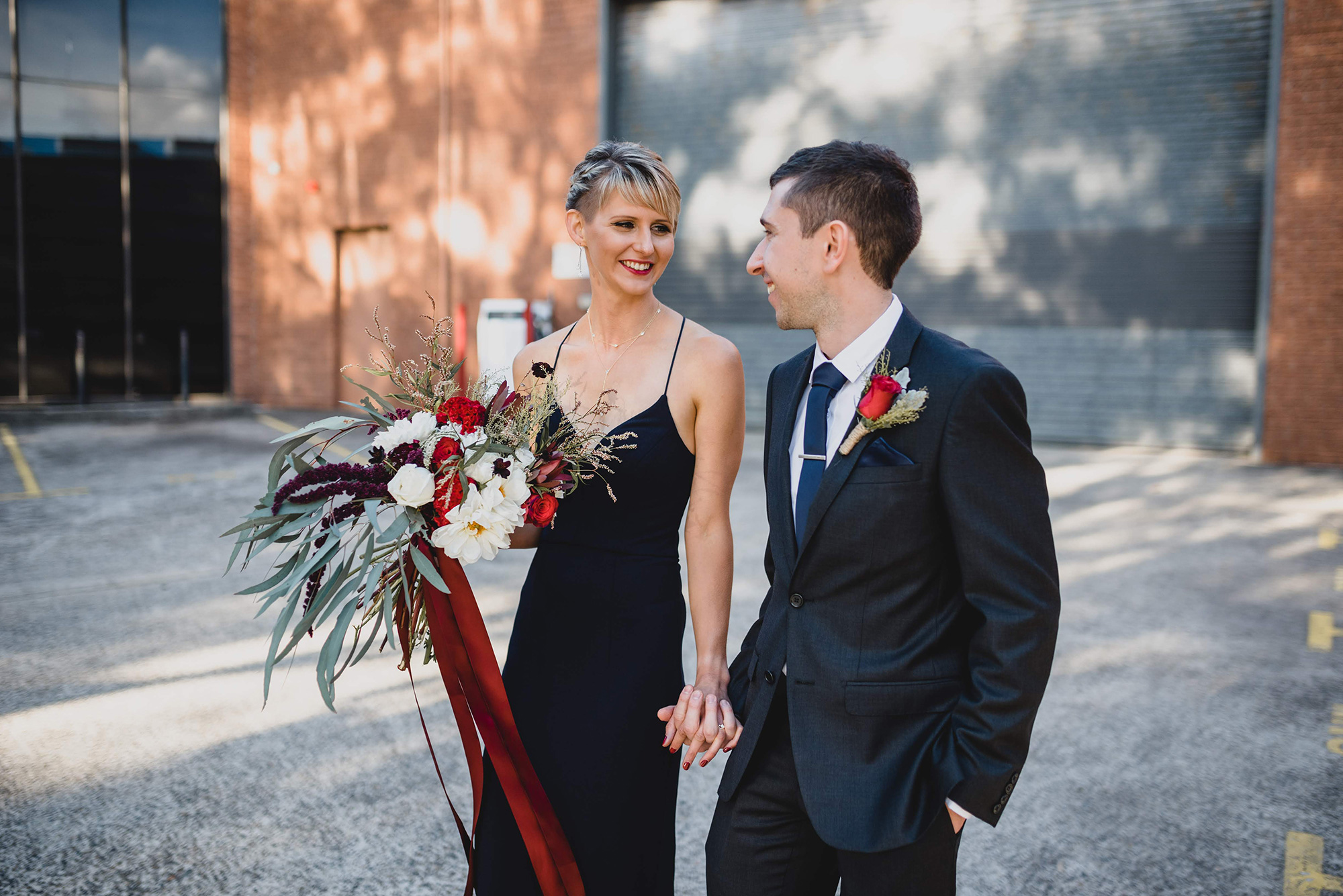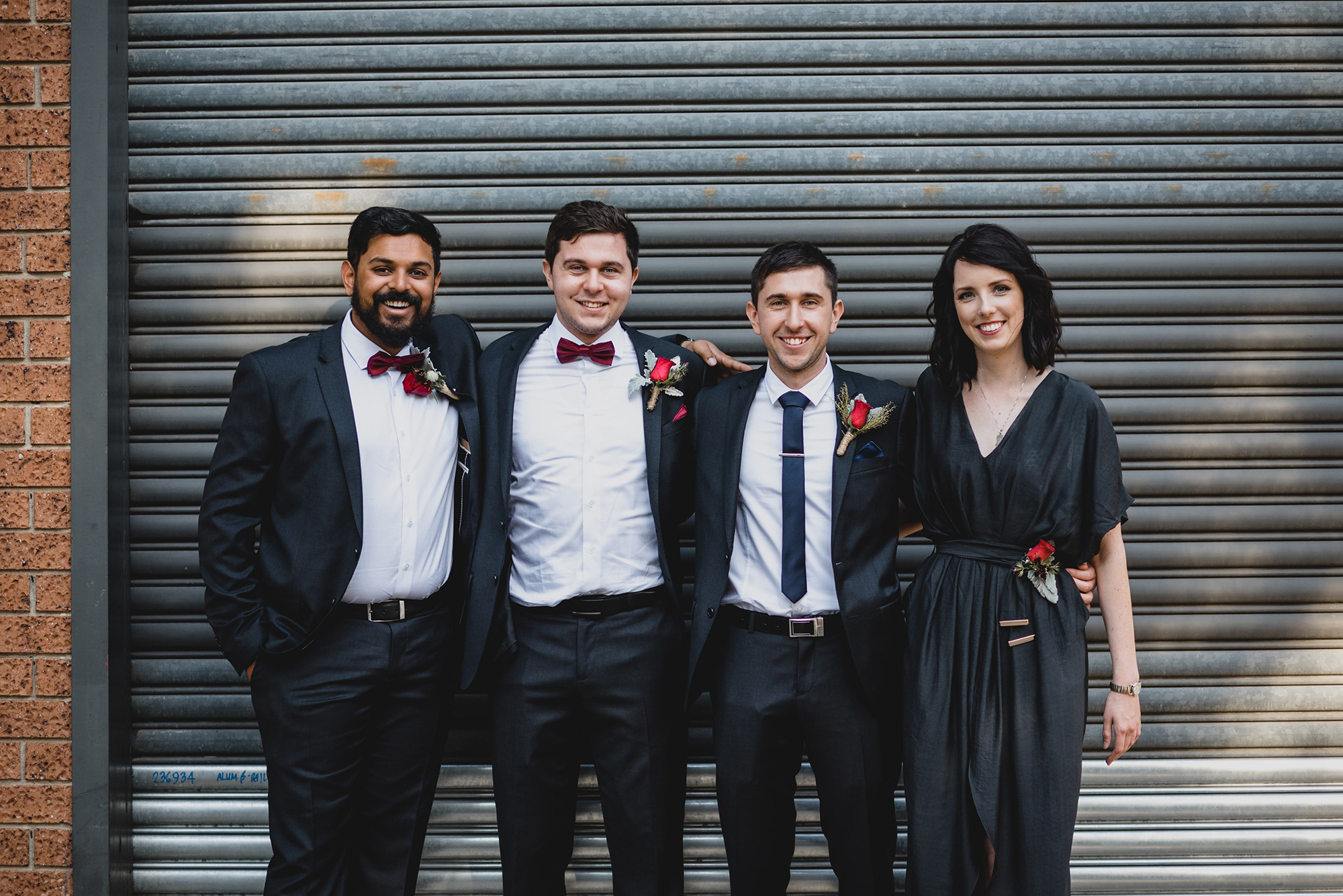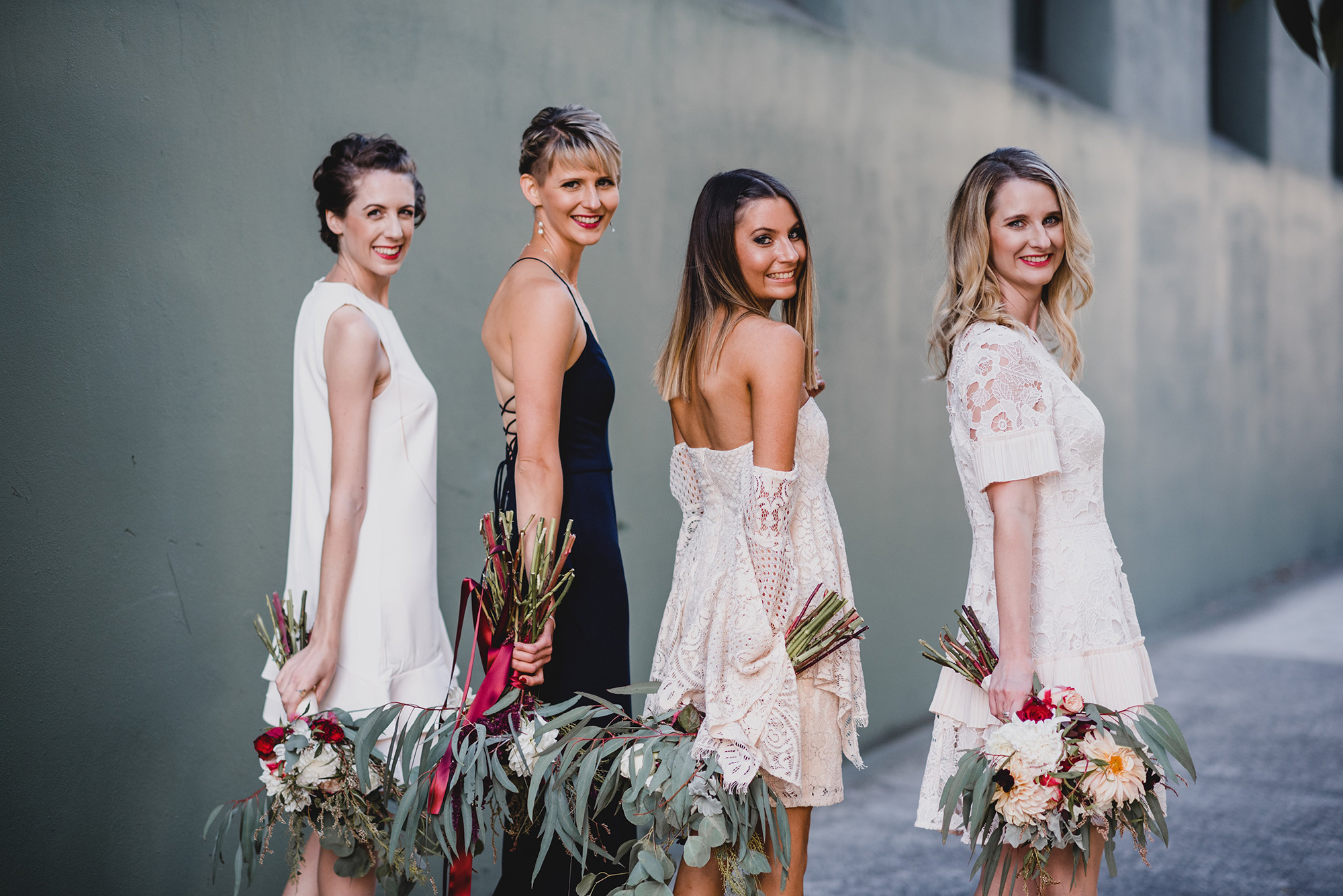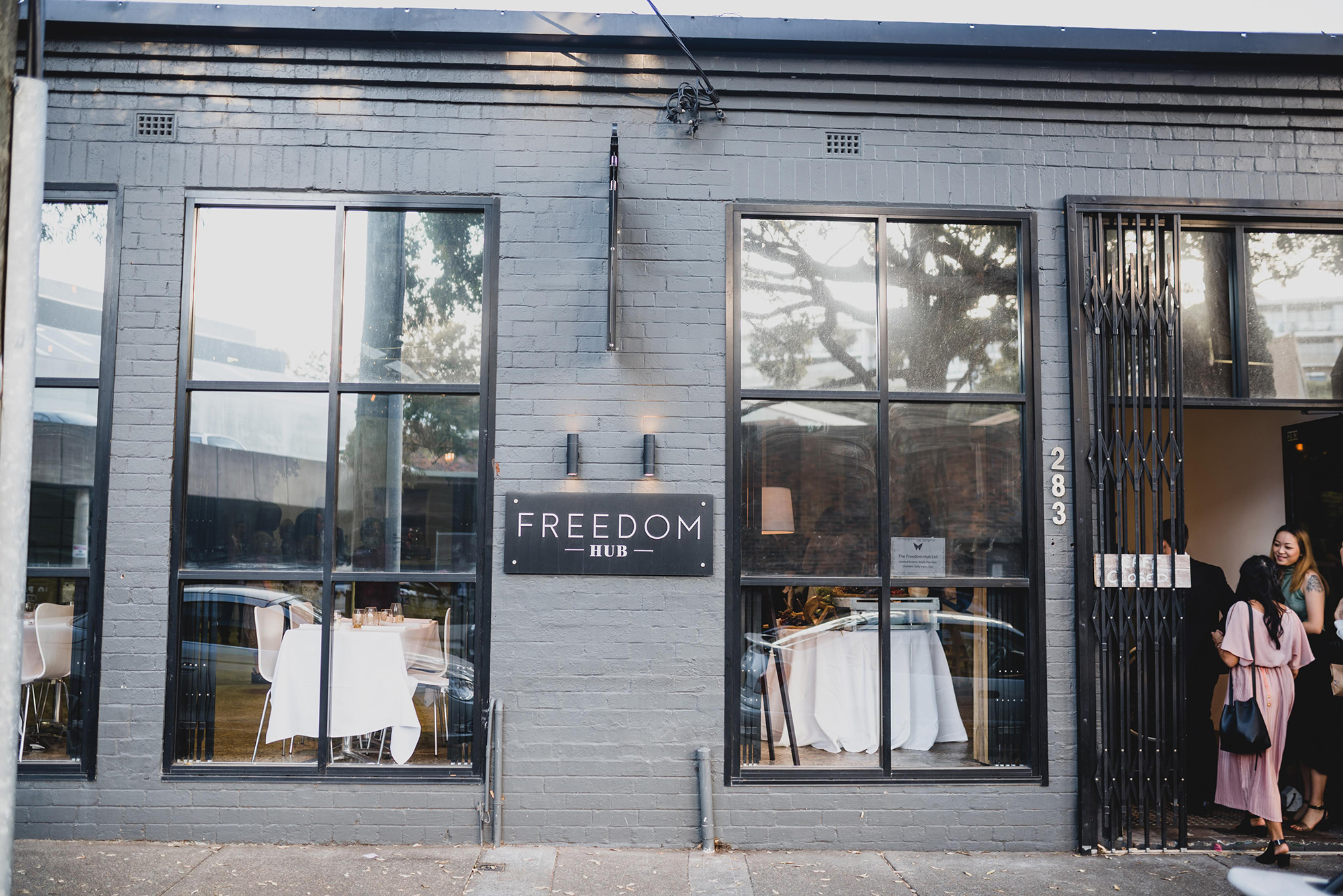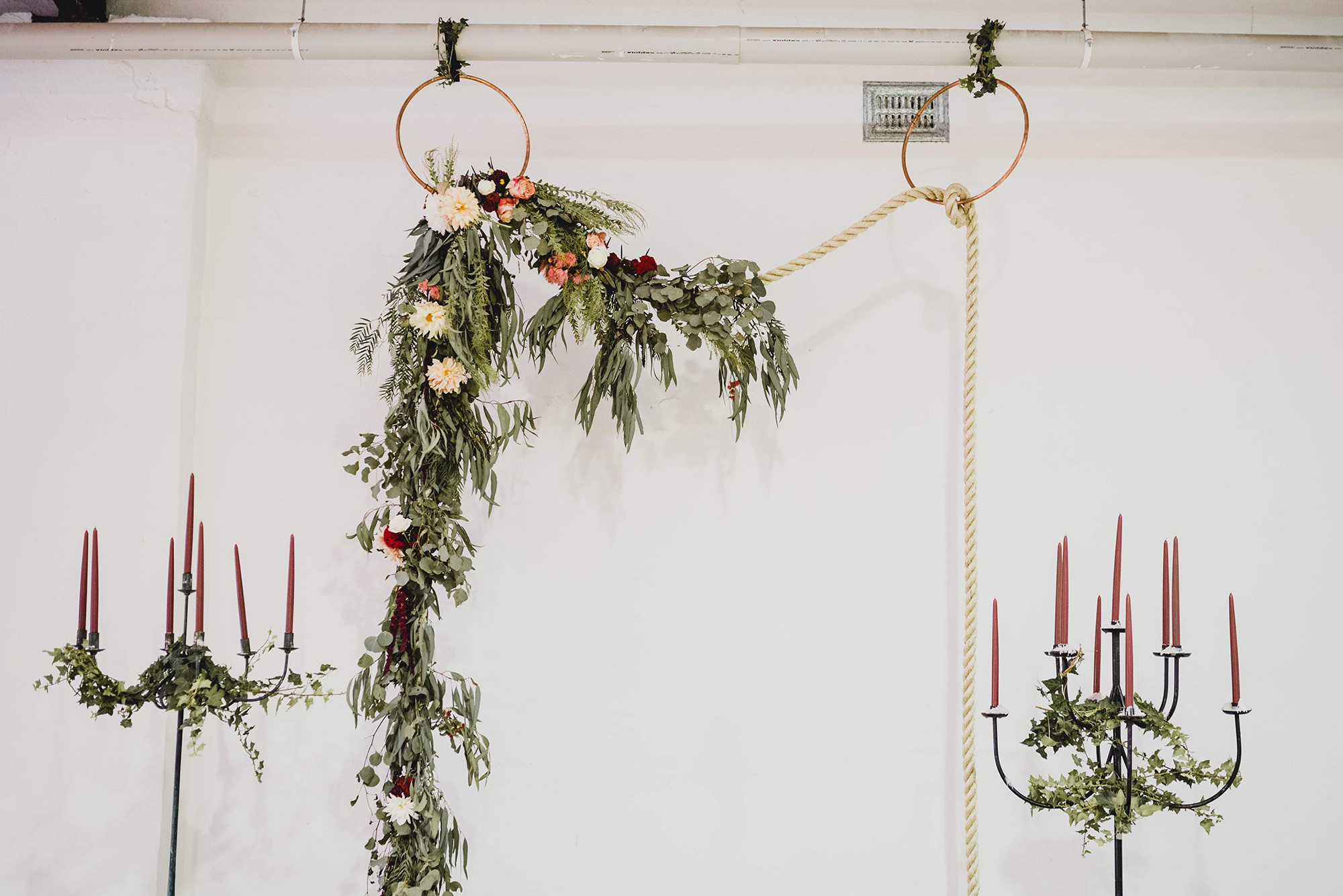 "Ruth was artistic and her flower arrangements beautiful," smiles the bride.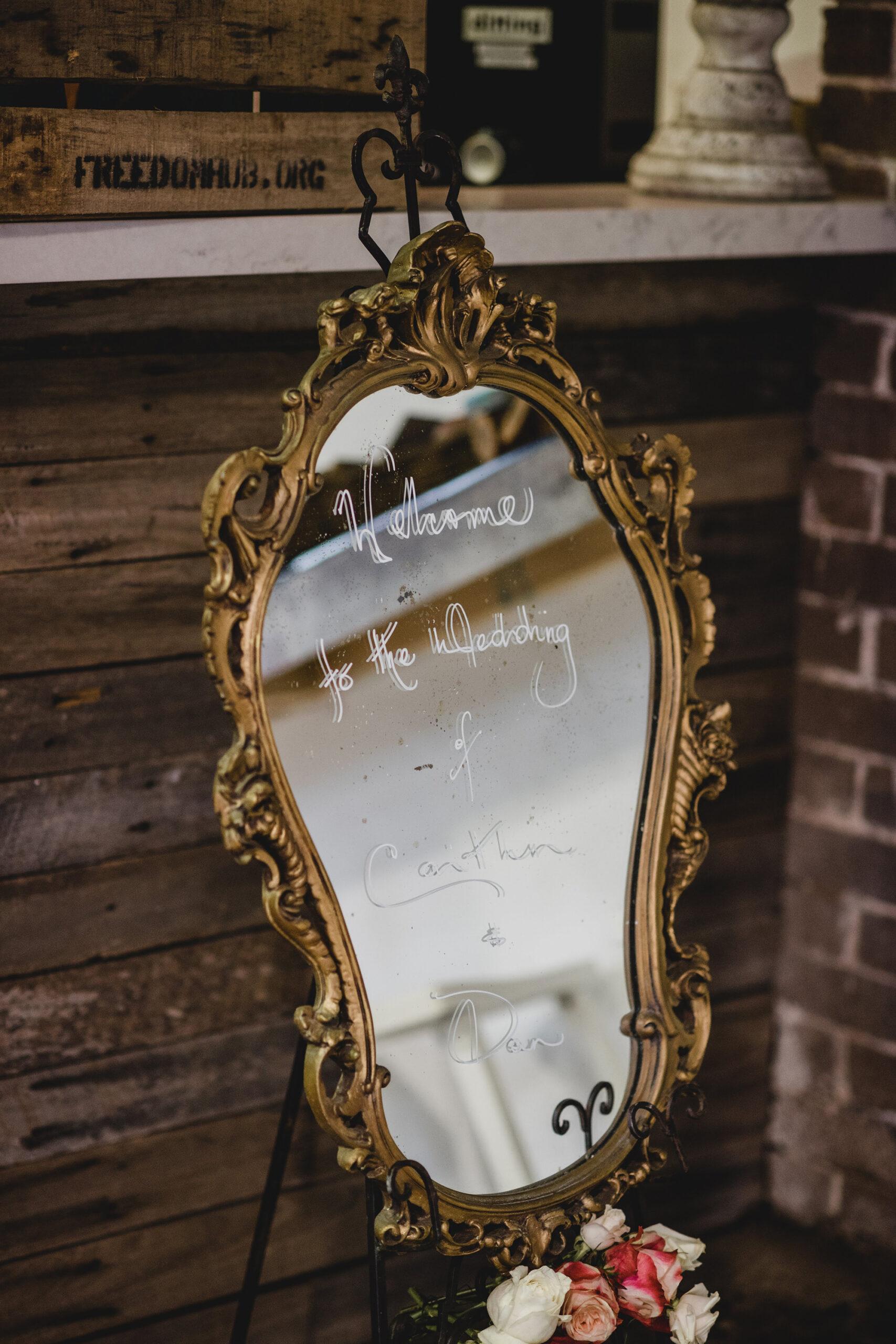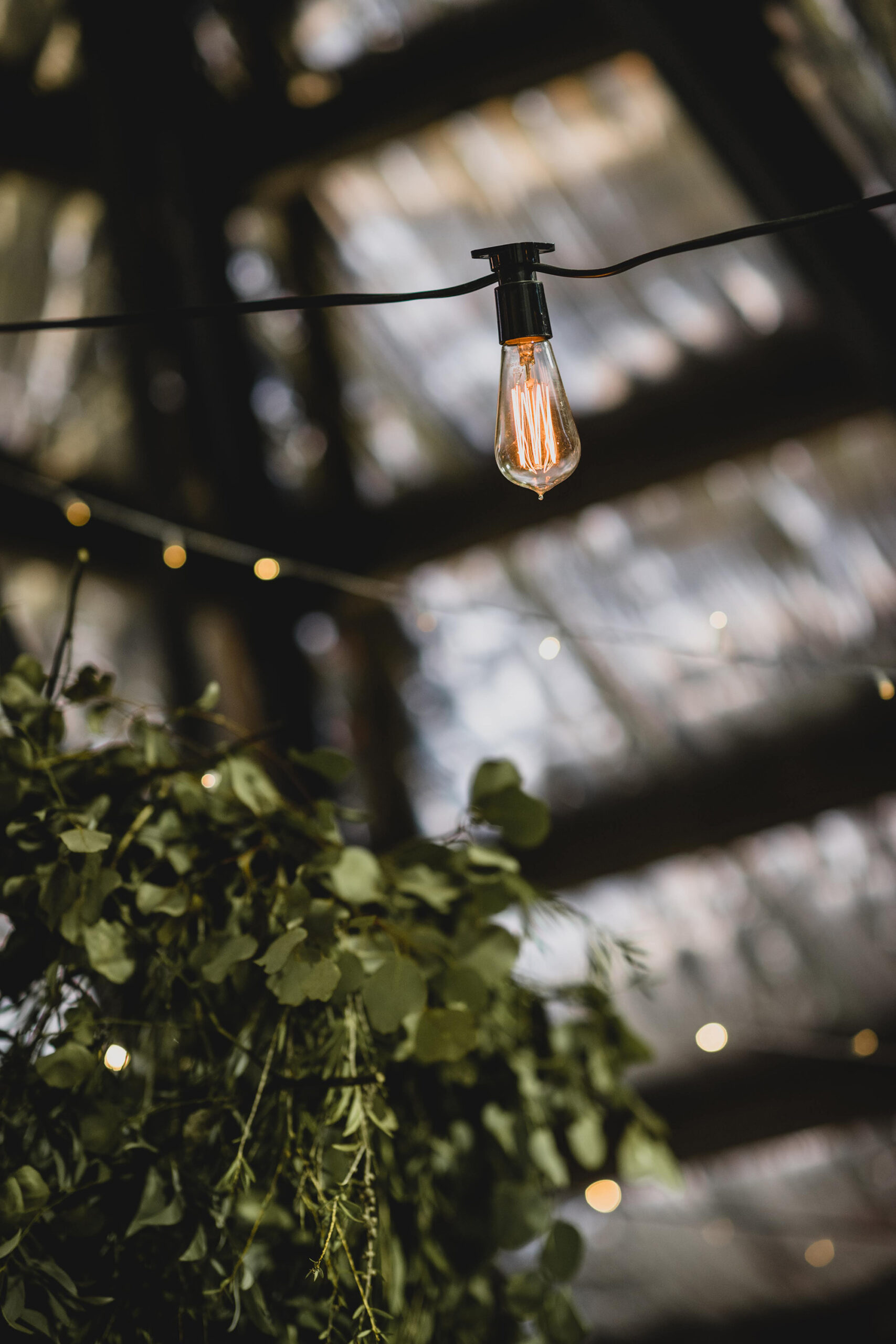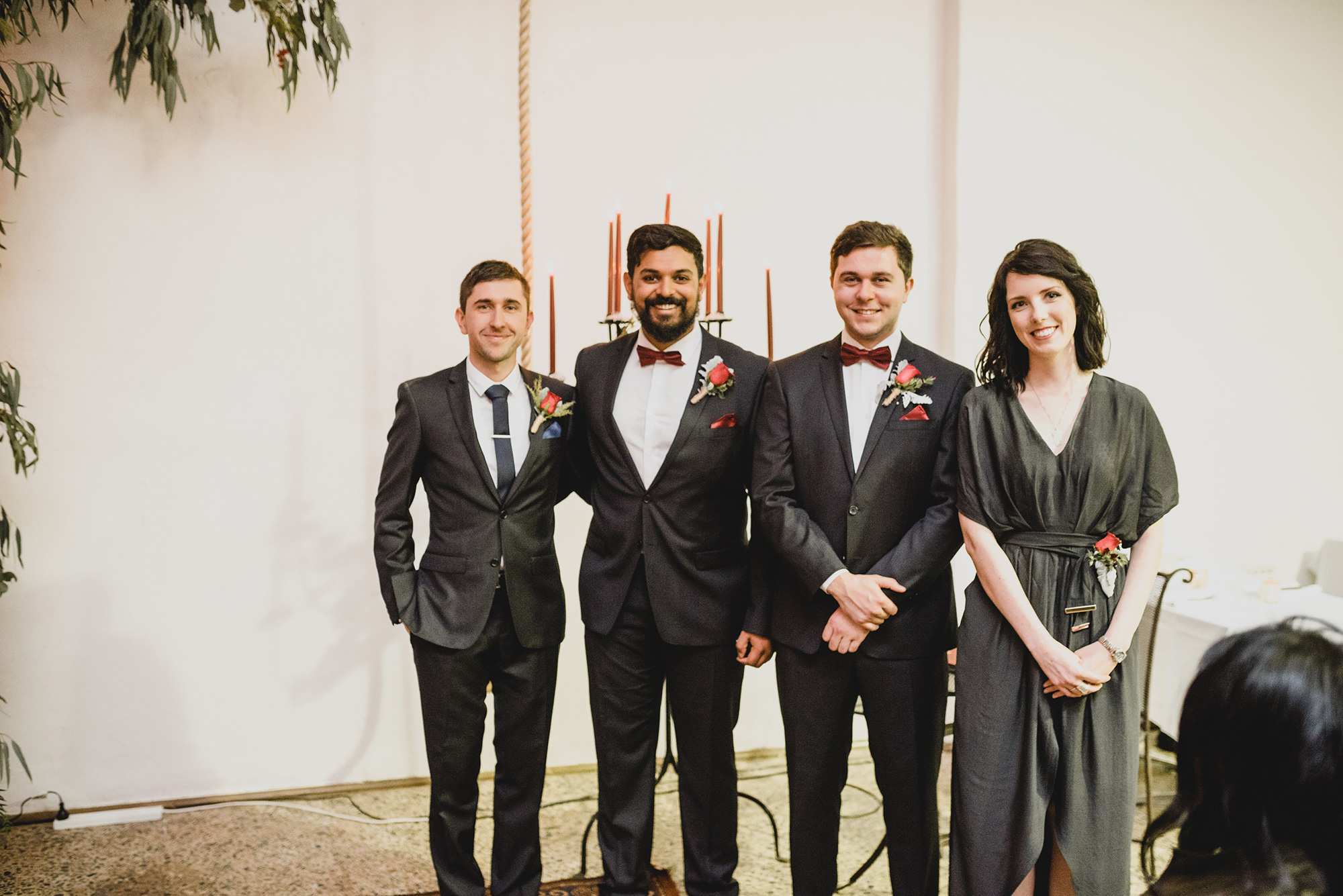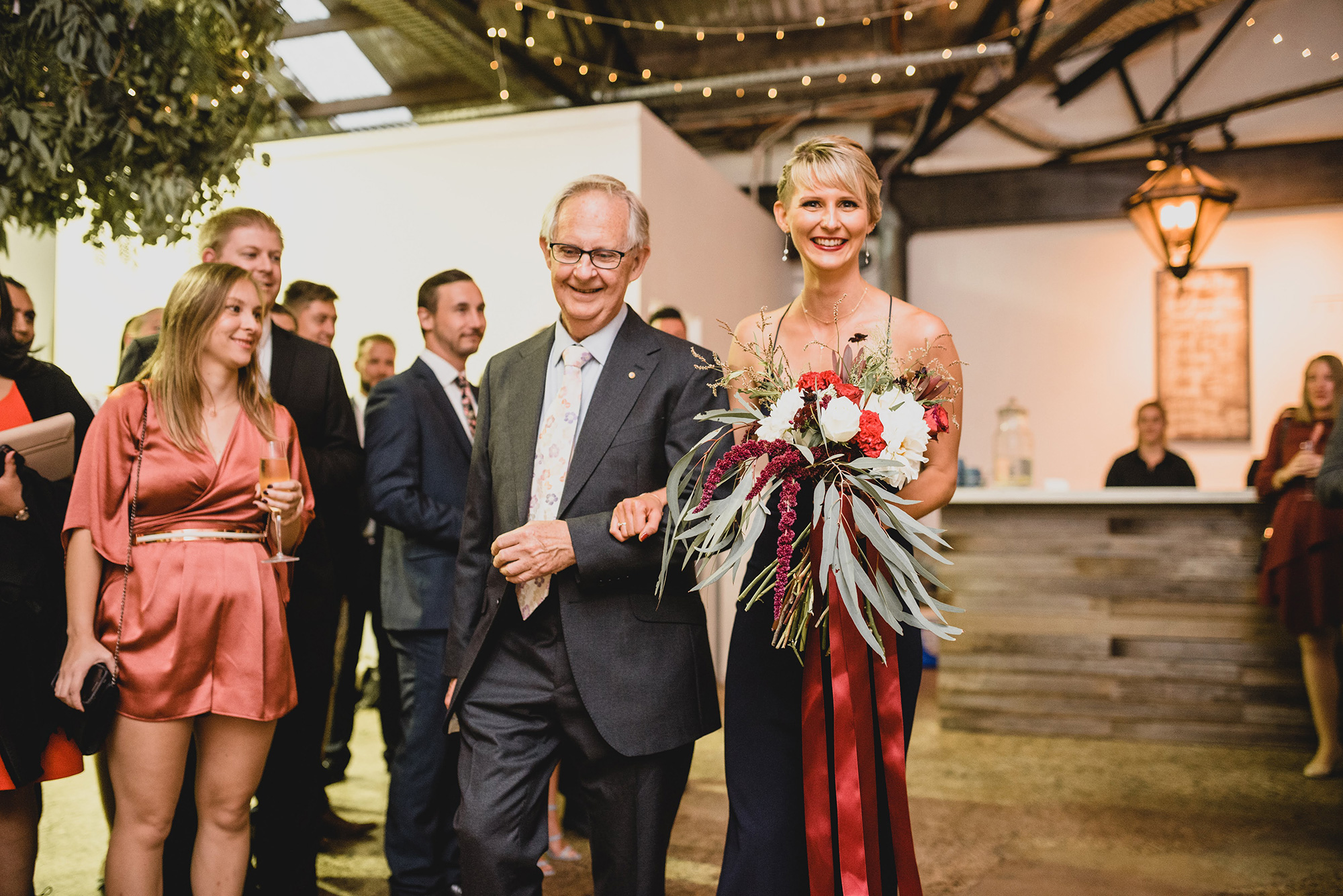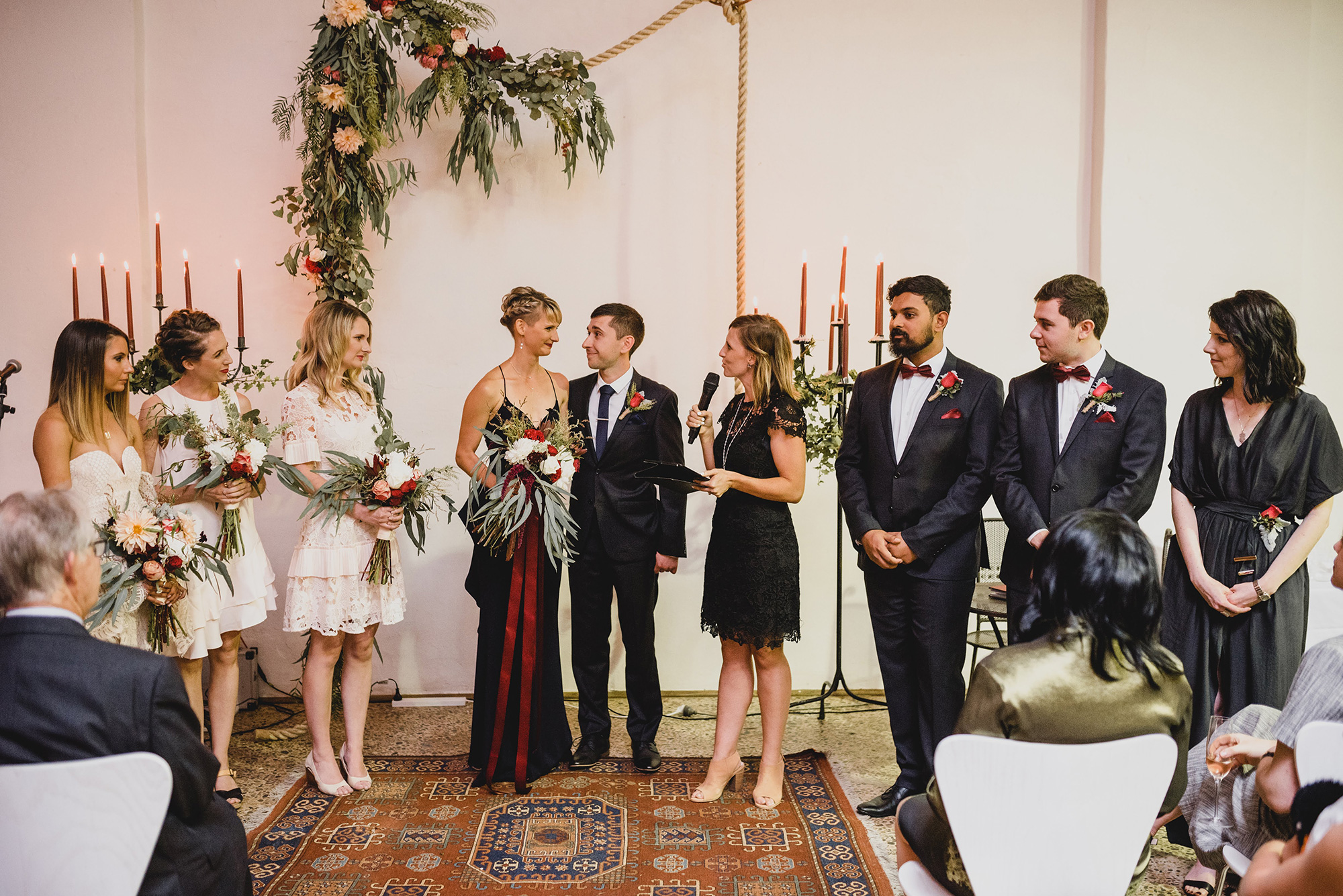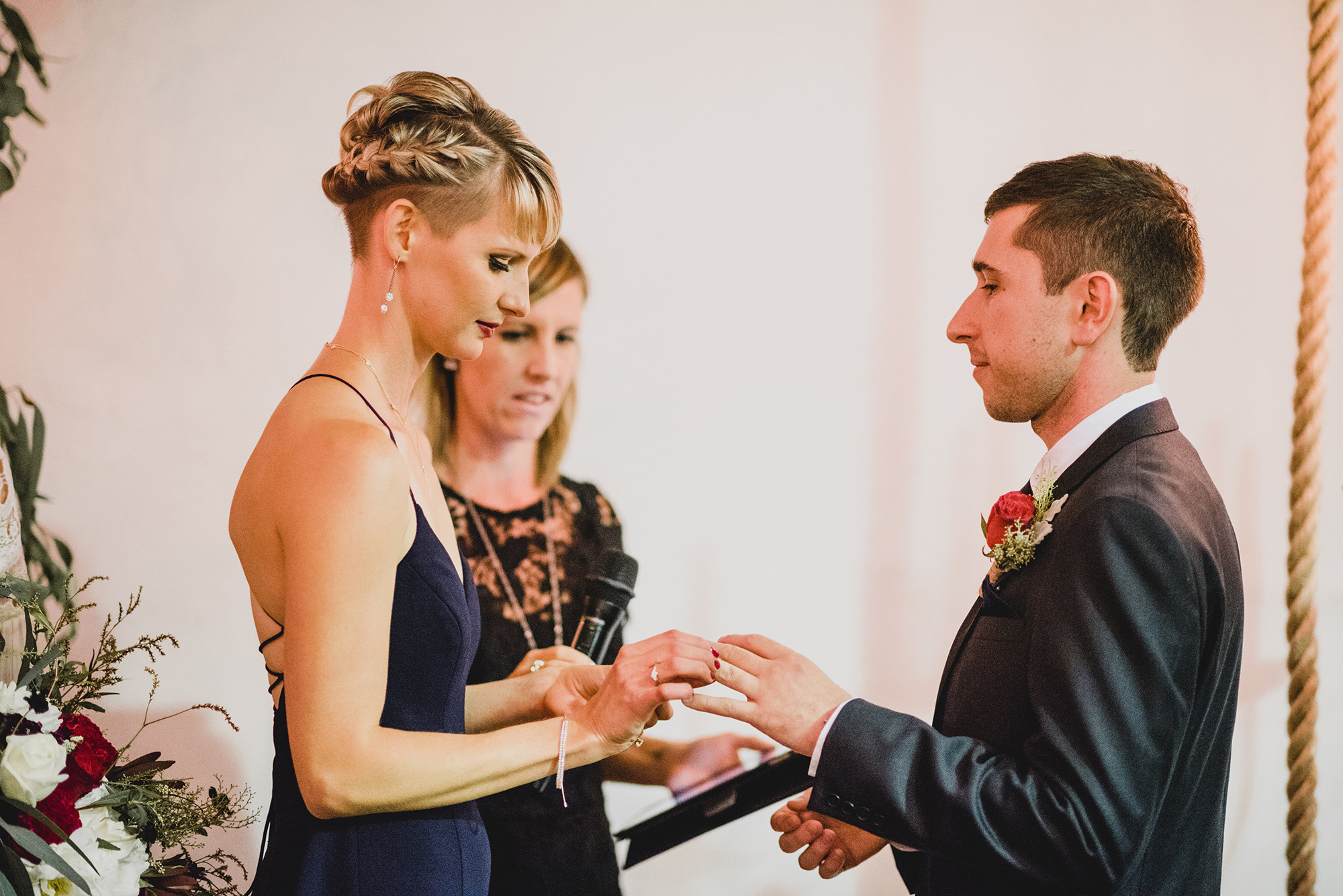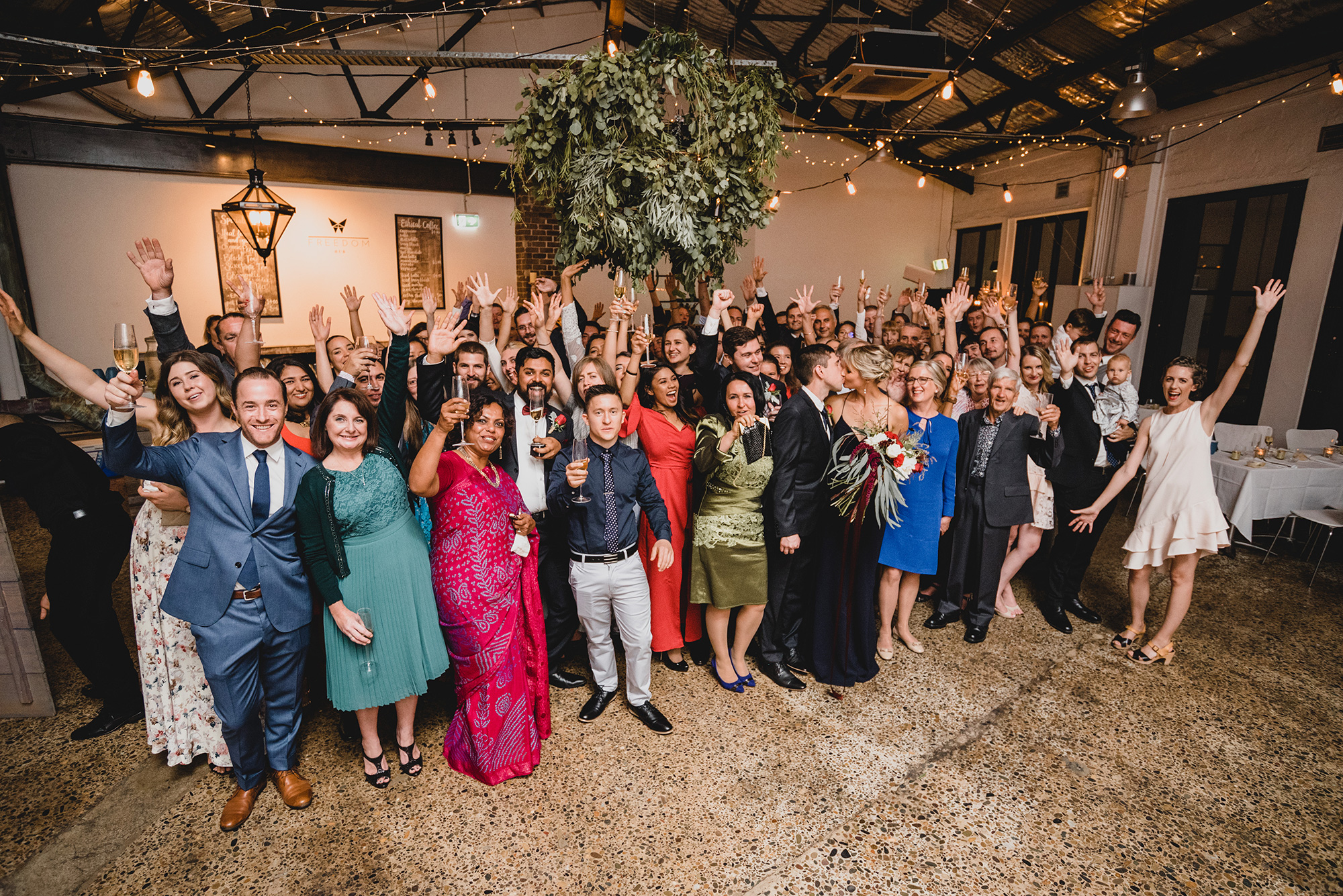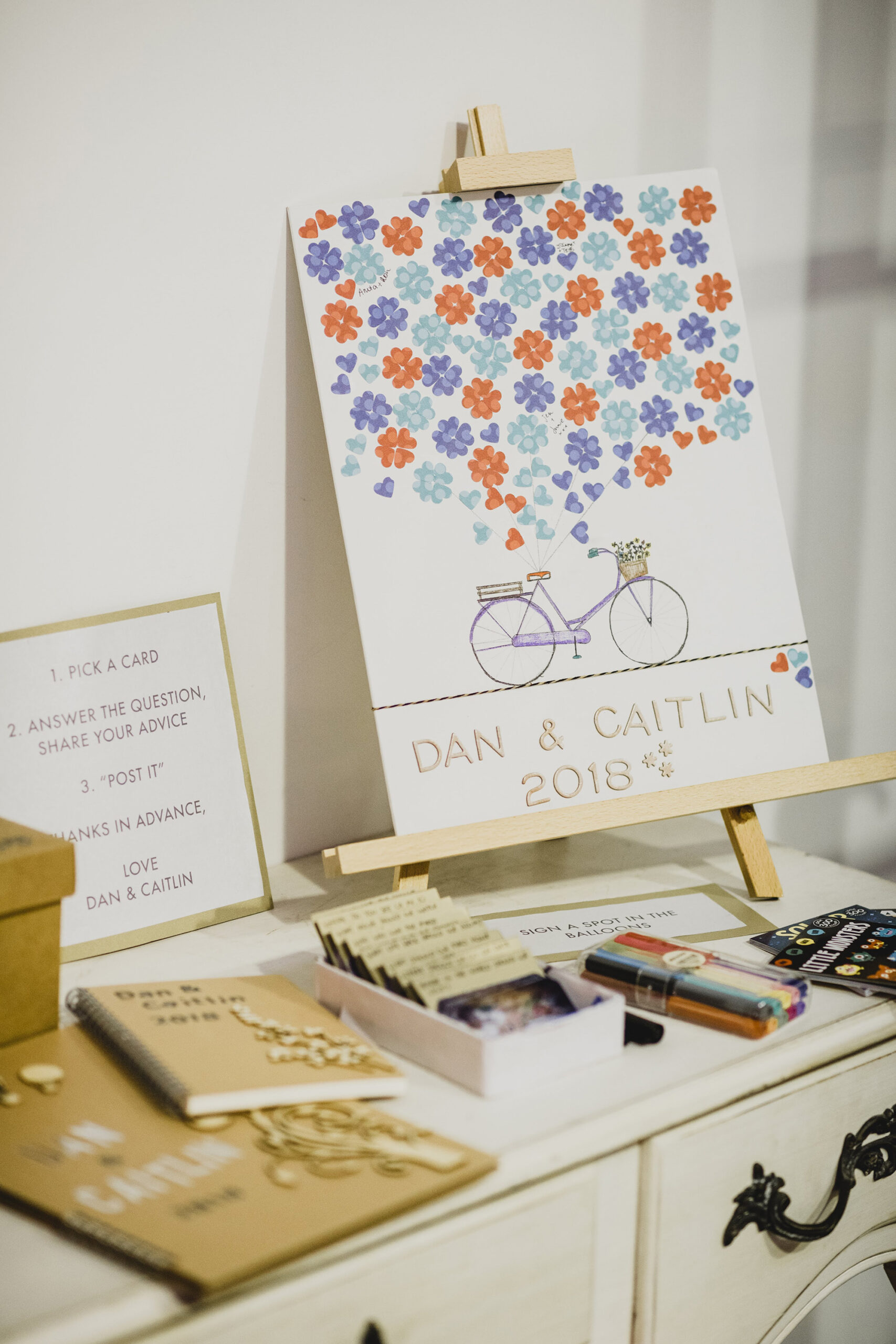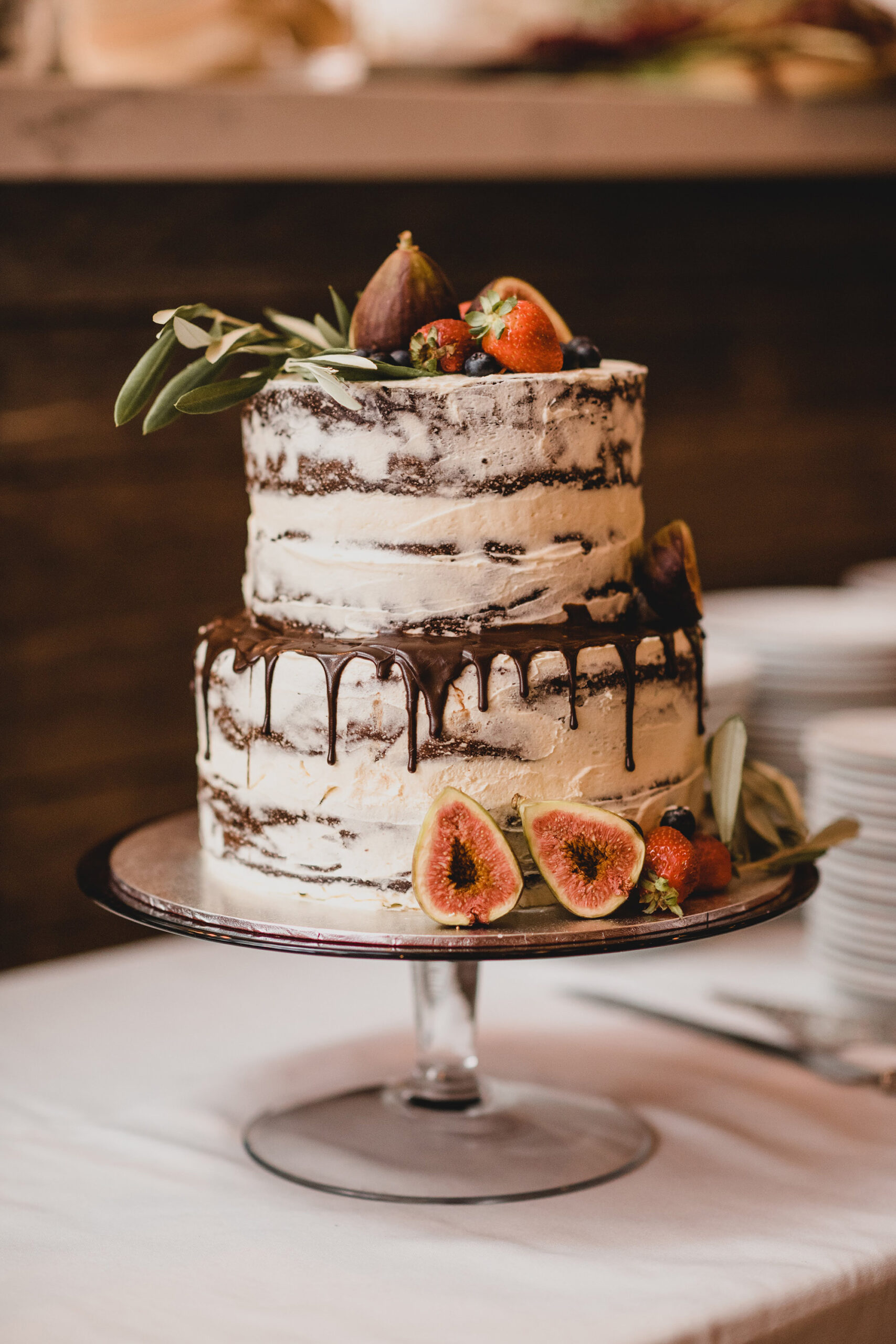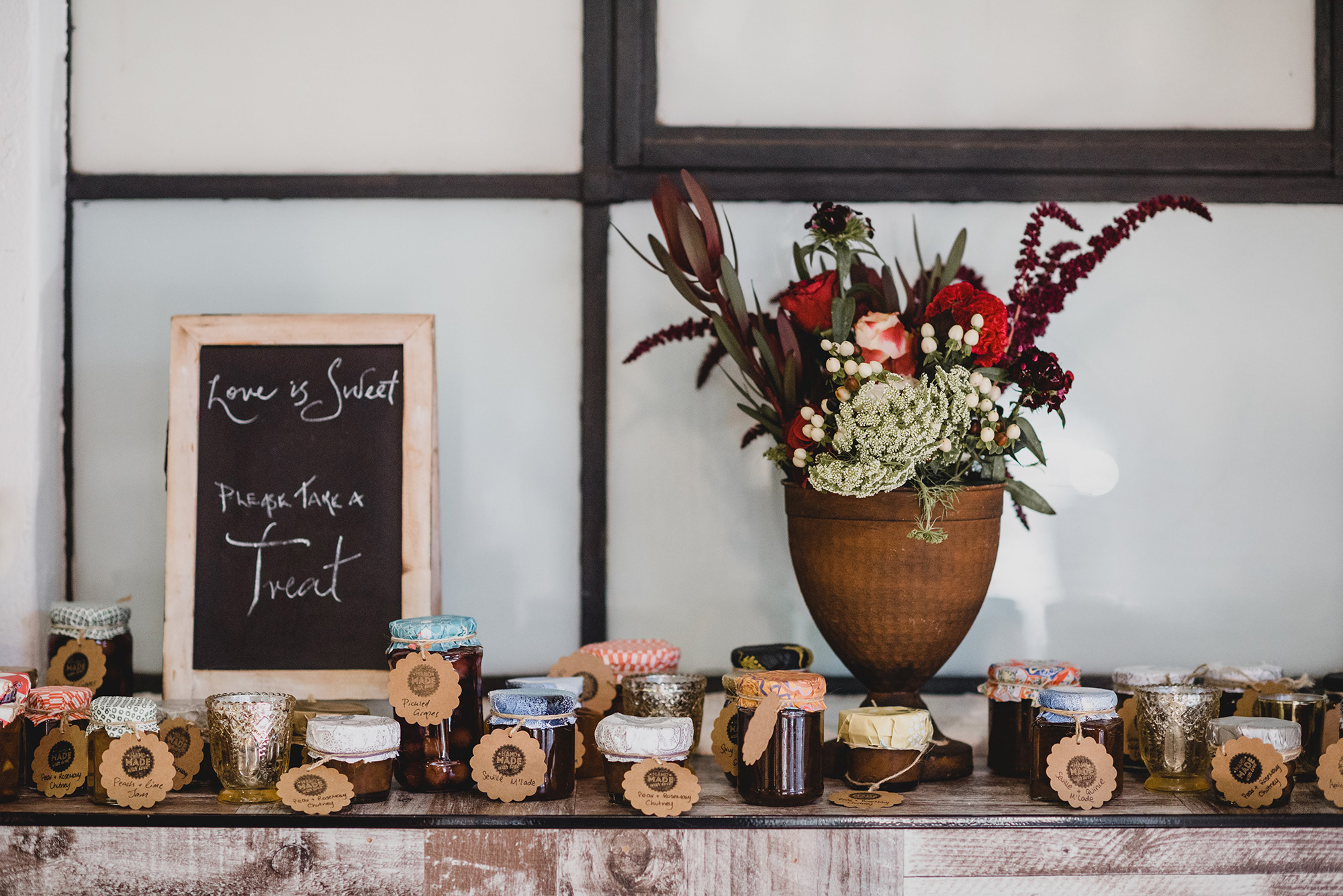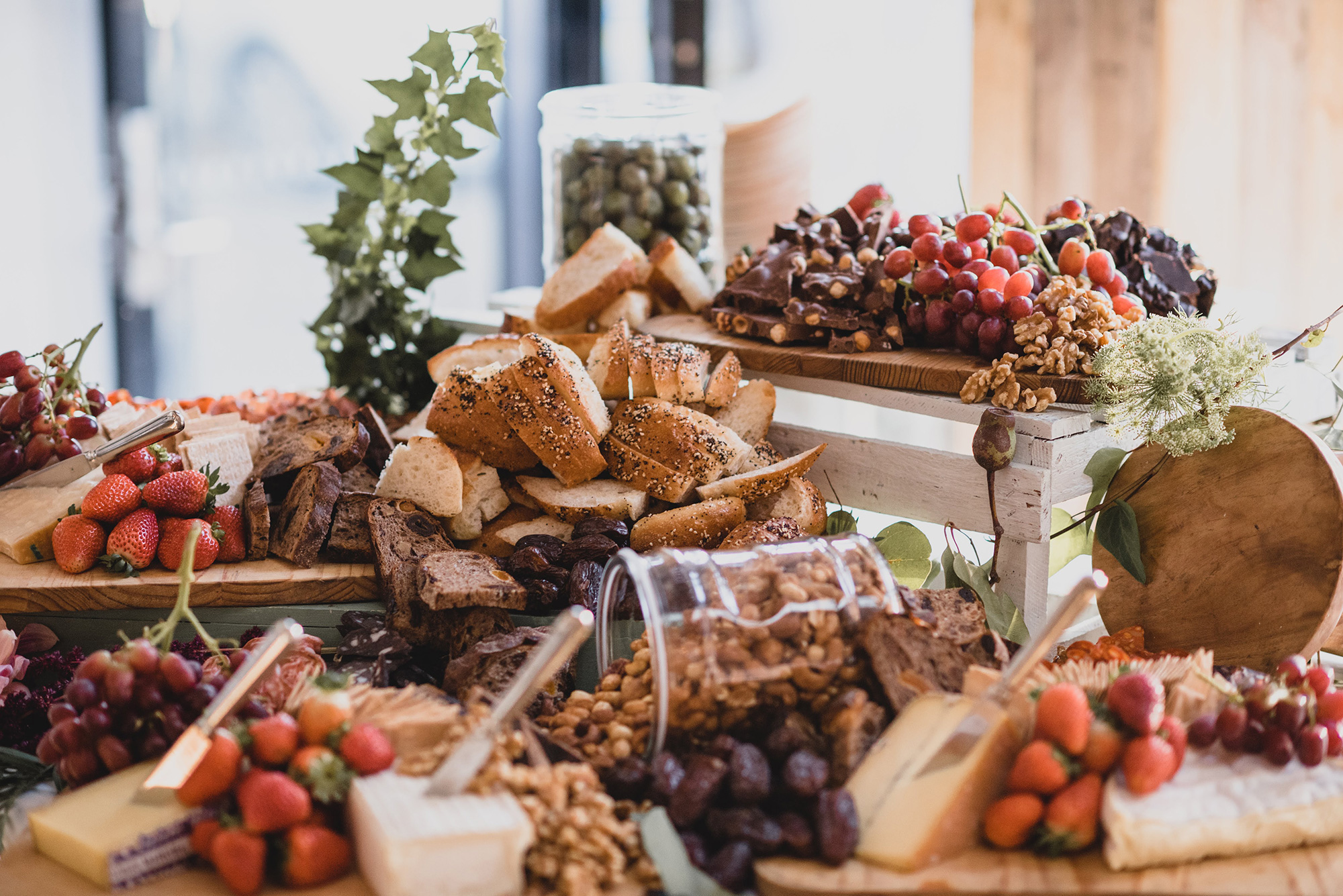 "The night was a magical display of 'inhouse' talents," says Caitlin of help from her family including with the favours.