Brydie and Mark sure know how to get married in style.
Their classic romance wedding on April Fool's Day, 2017, boasted lavish touches at every turn. It began with 28-year-old Brydie's "magnificent" entrance at St Dominic's Church in Camberwell, Melbourne, moving to a surprise Love Actually-style musical celebration at the end of the ceremony – organised by Brydie for her groom.
"We had a choir and band pop up in the church aisles singing The Beatle's All You Need is Love," smiles the bride. "Mark [31] had no idea! It's one of his favourite movies so it was a great surprise for him and all our guests."
The bridal crew were faced with the hectic Melbourne Food and Wine Festival crowds when heading to the reception following photos, and so decided to abandon their car and walk there! "Random crowds of people were clapping and cheering us as we bolted through the city on foot," laughs Mark.
"It was stressful waiting in the car but the decision to ditch it and walk ended up being a huge highlight of the day," adds Brydie.
Leaving the reception at Zinc at Federation Square, the couple walked through an archway of sparklers before jumping aboard a horse and carriage for their farewell. "The day was beyond perfect. We were both so relaxed, we had little sweet surprises for each other throughout the day," recalls Brydie.
And Mark adds, "It was so 'us' – everyone could feel the love in the room. "The whole thing was just magic."
Photos courtesy of Iain and Jo – We Tell Love Stories.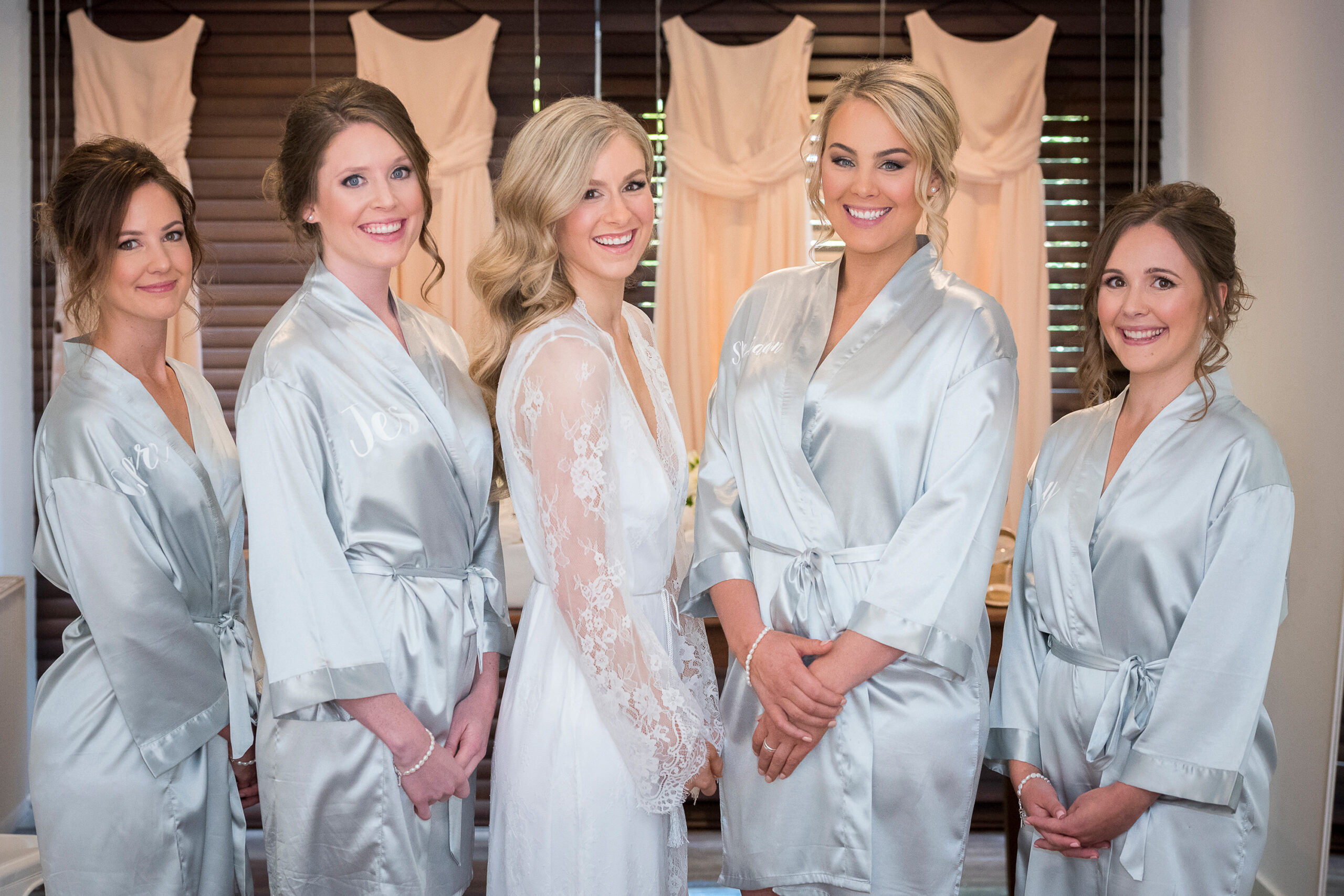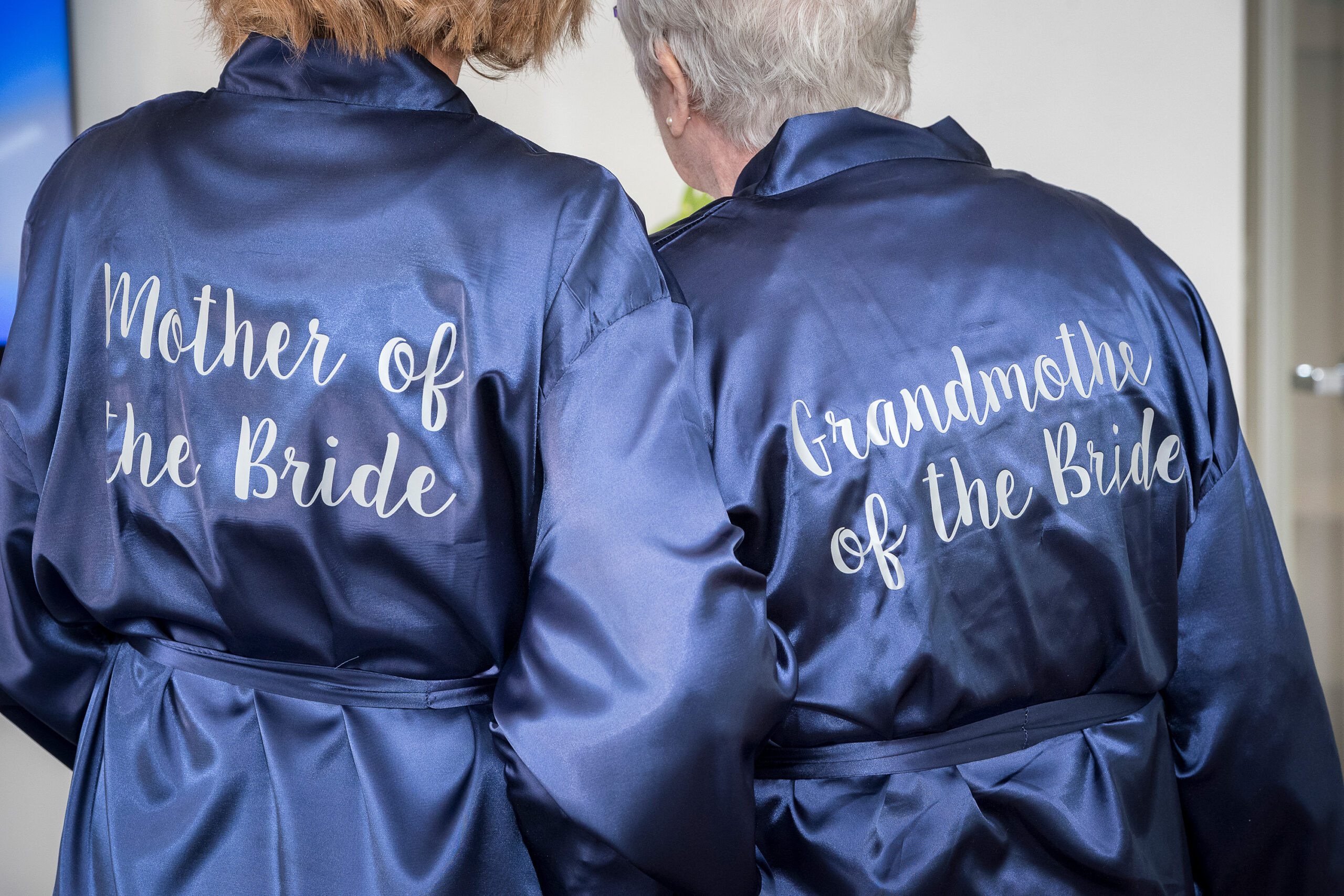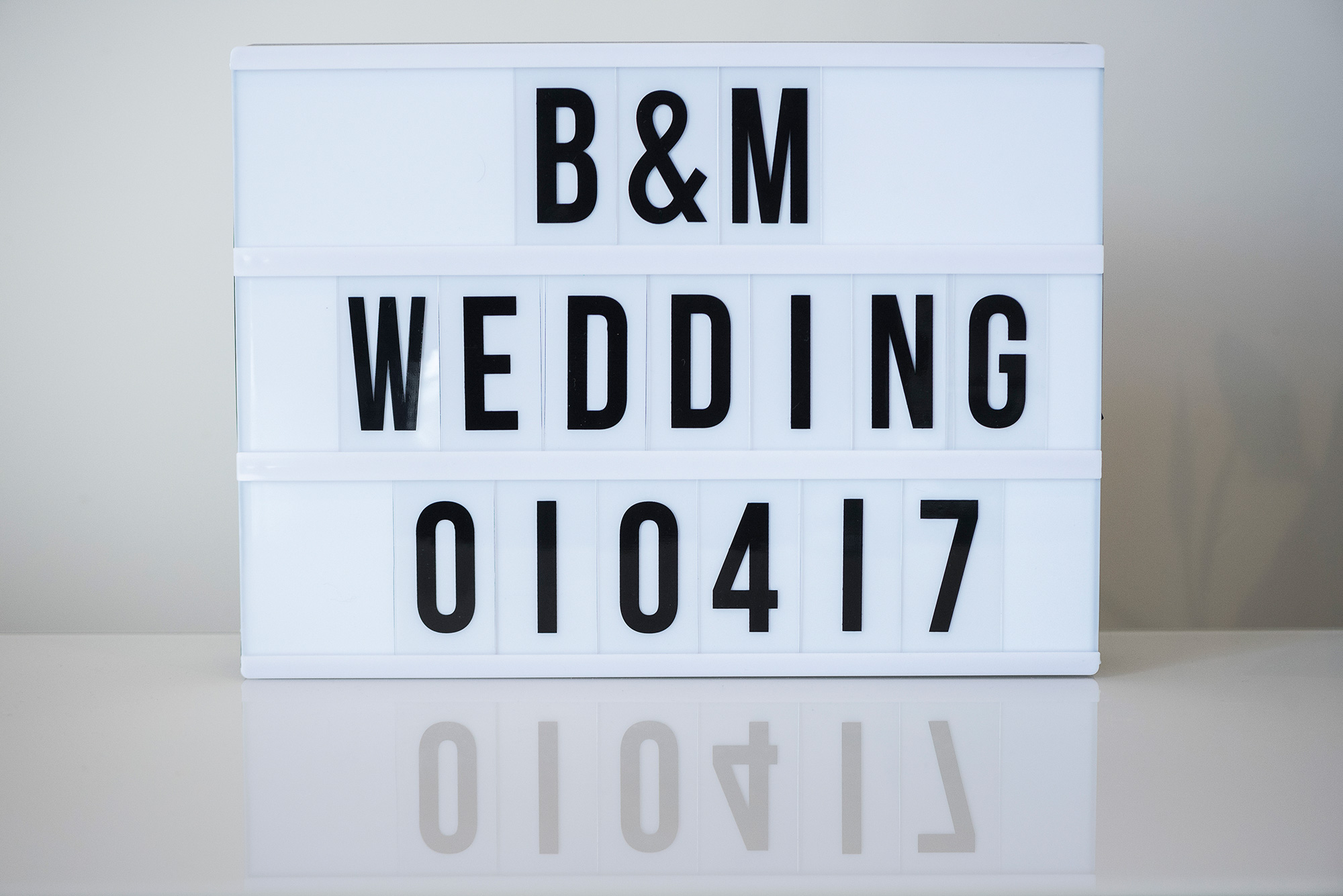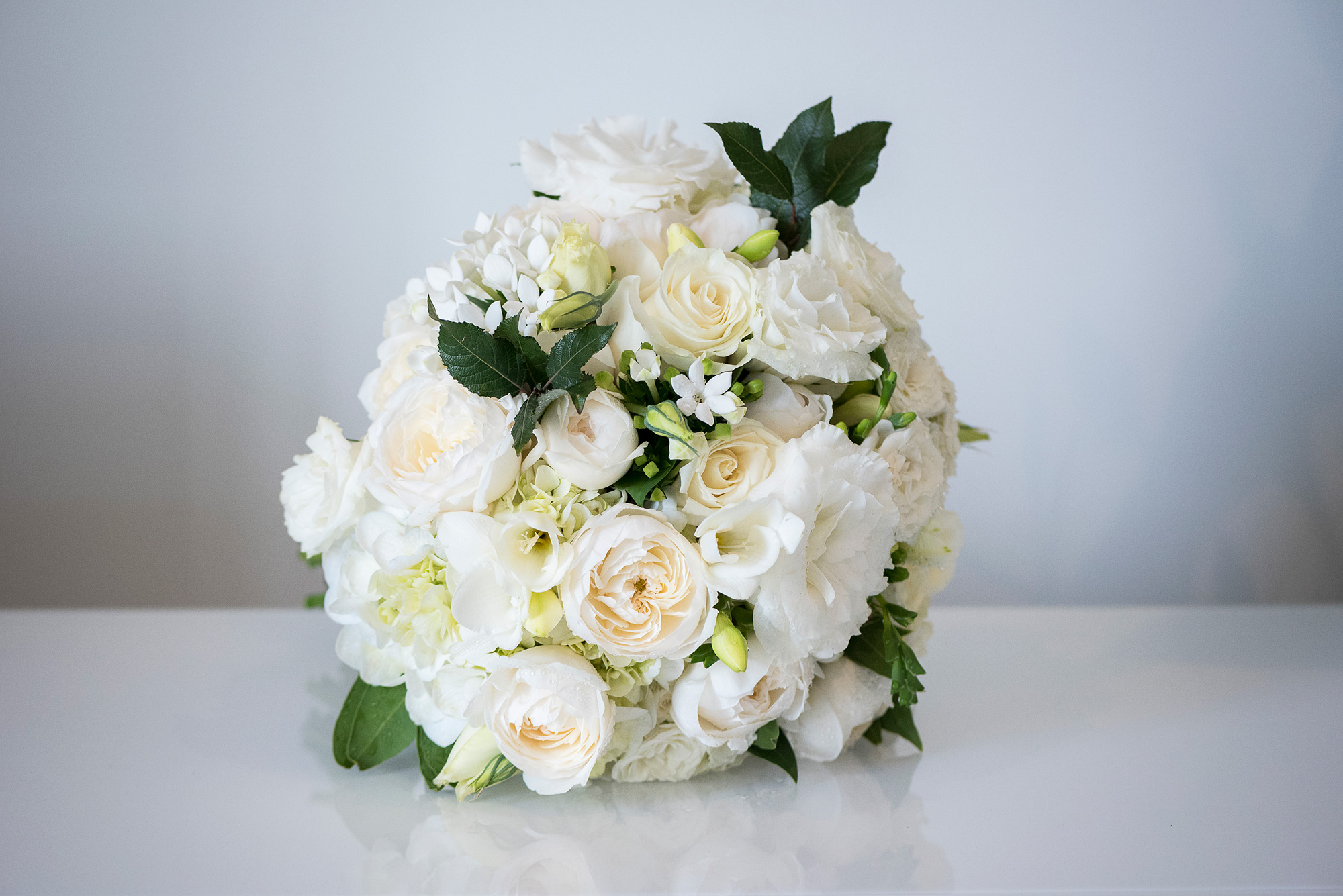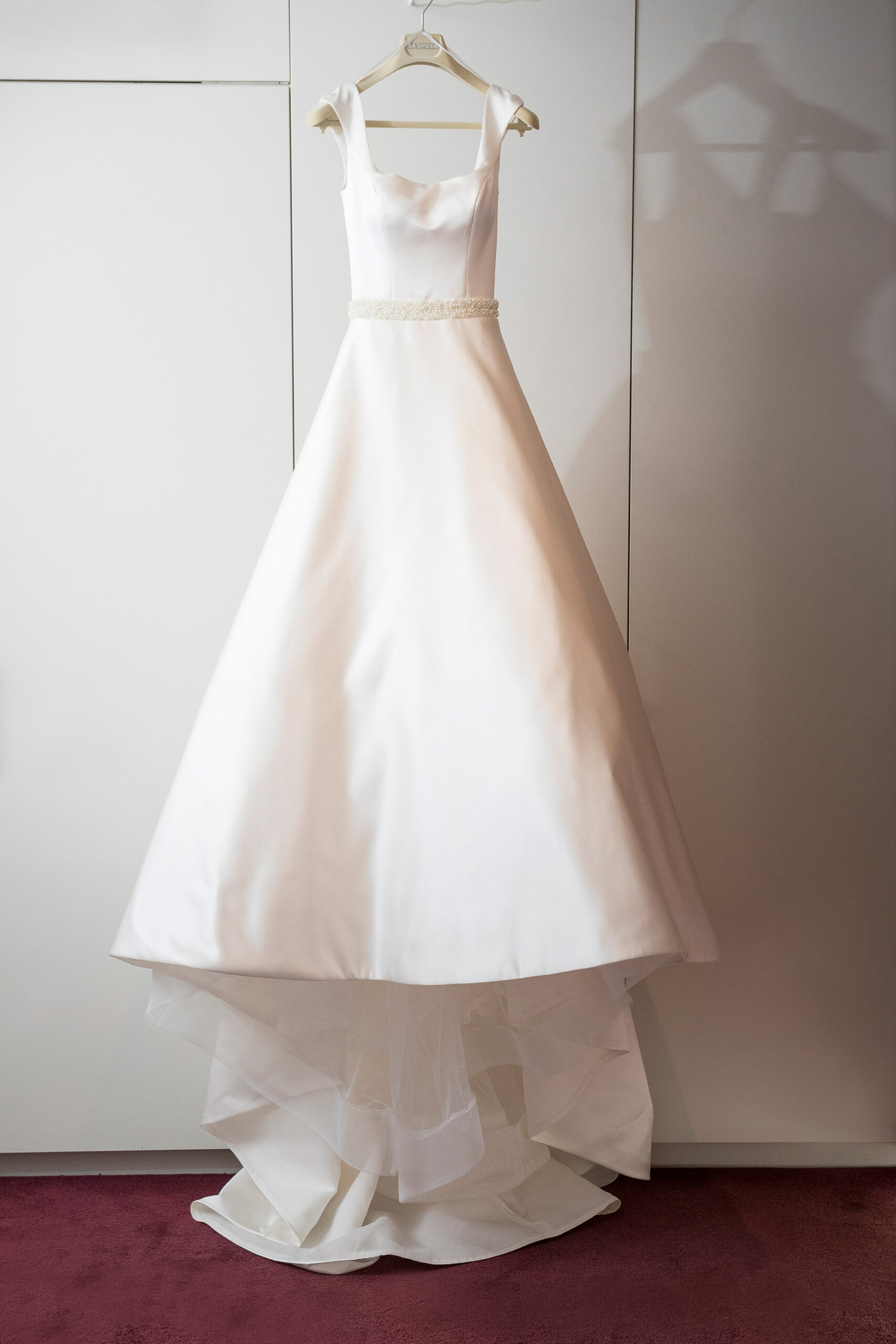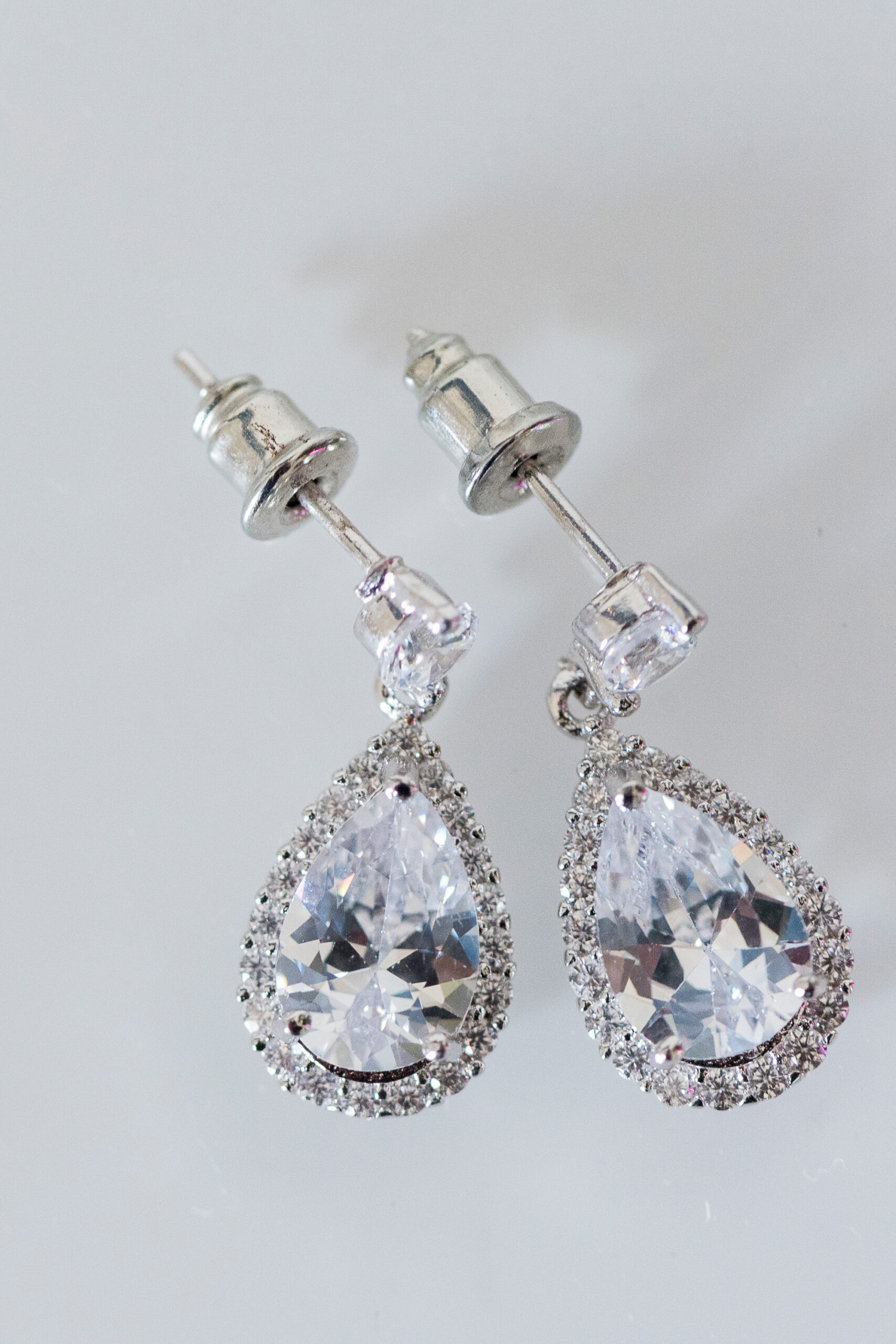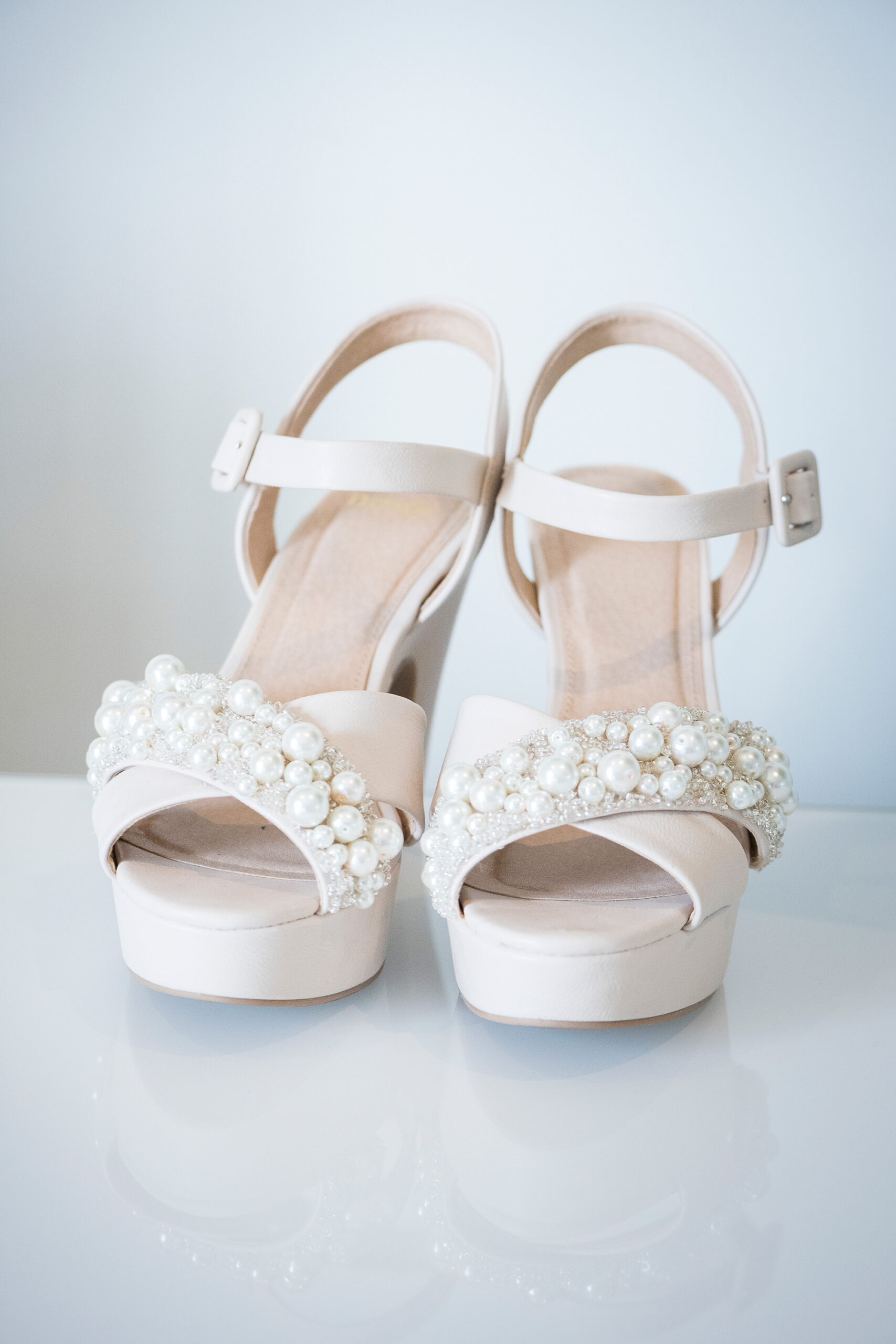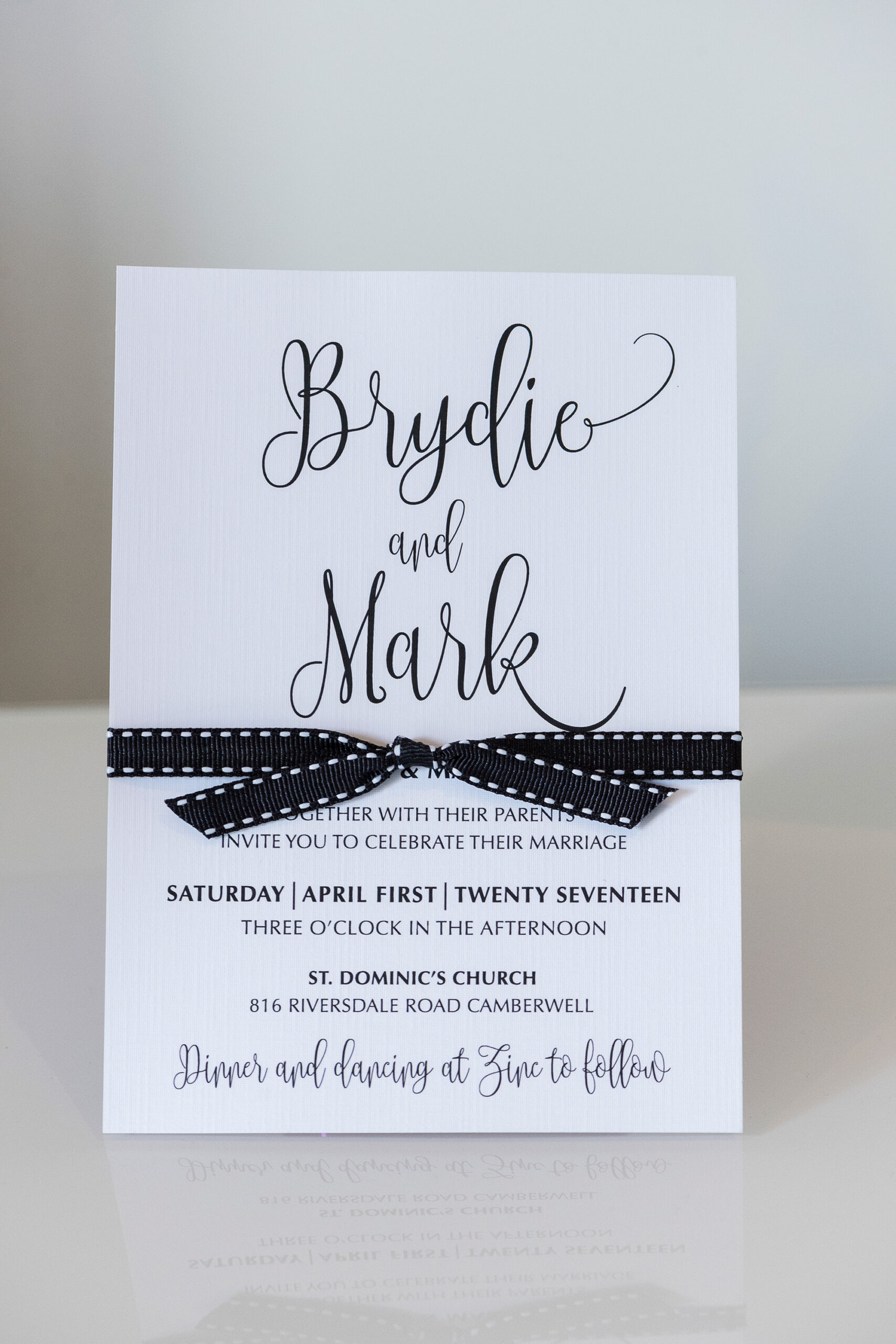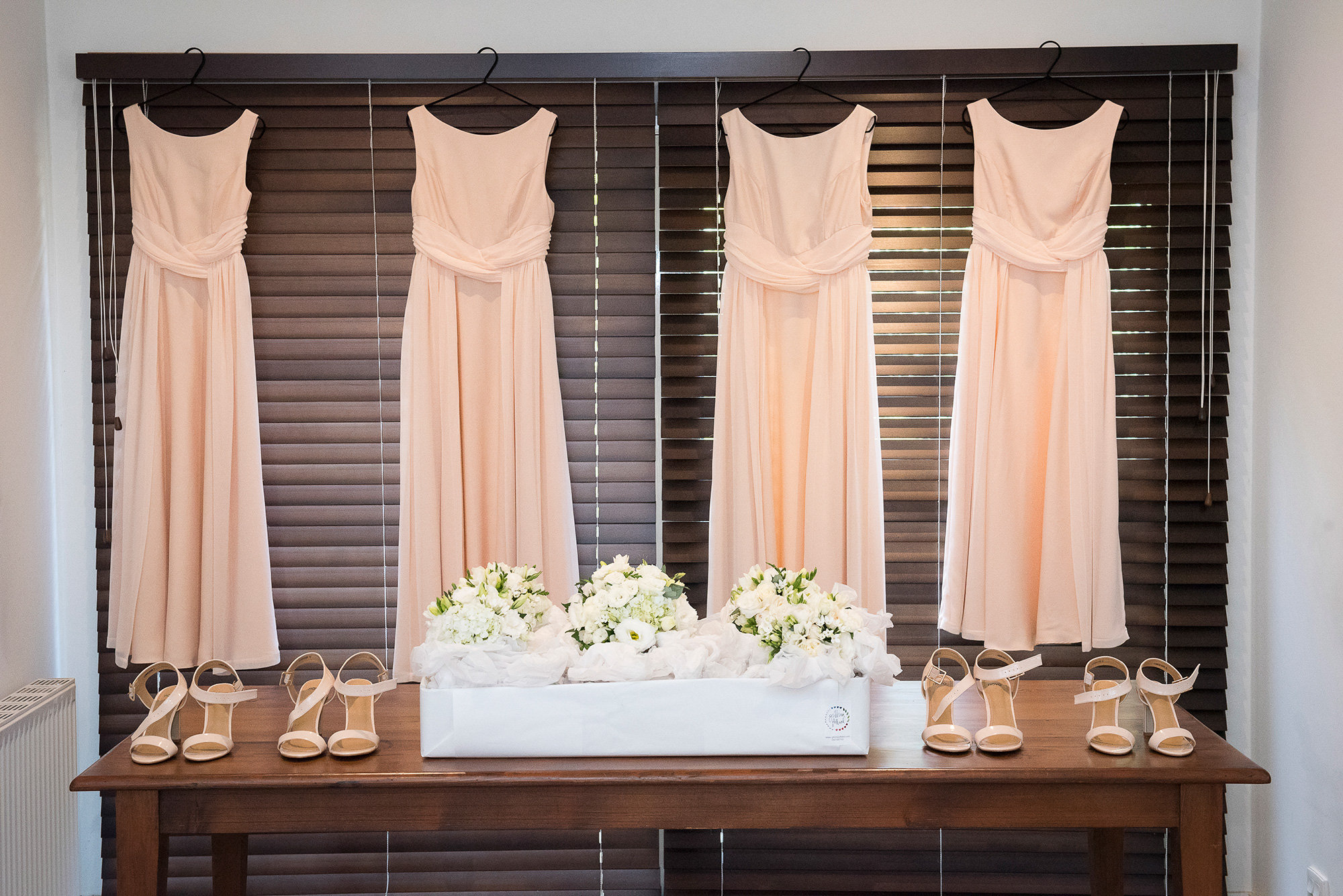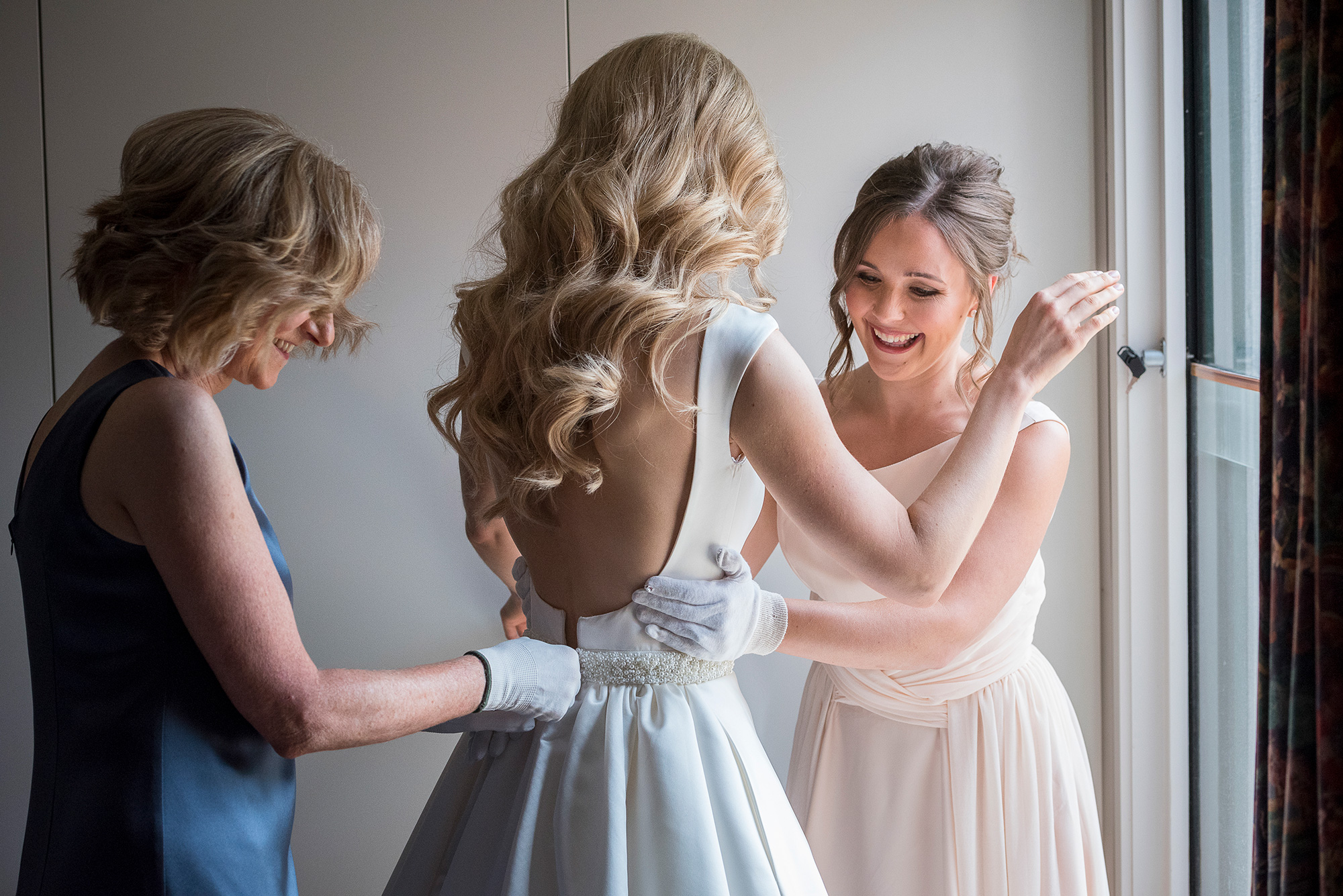 A very careful matron of honour and mother of the bride wear white gloves to protect the bride's backless ballgown dress while helping her get ready.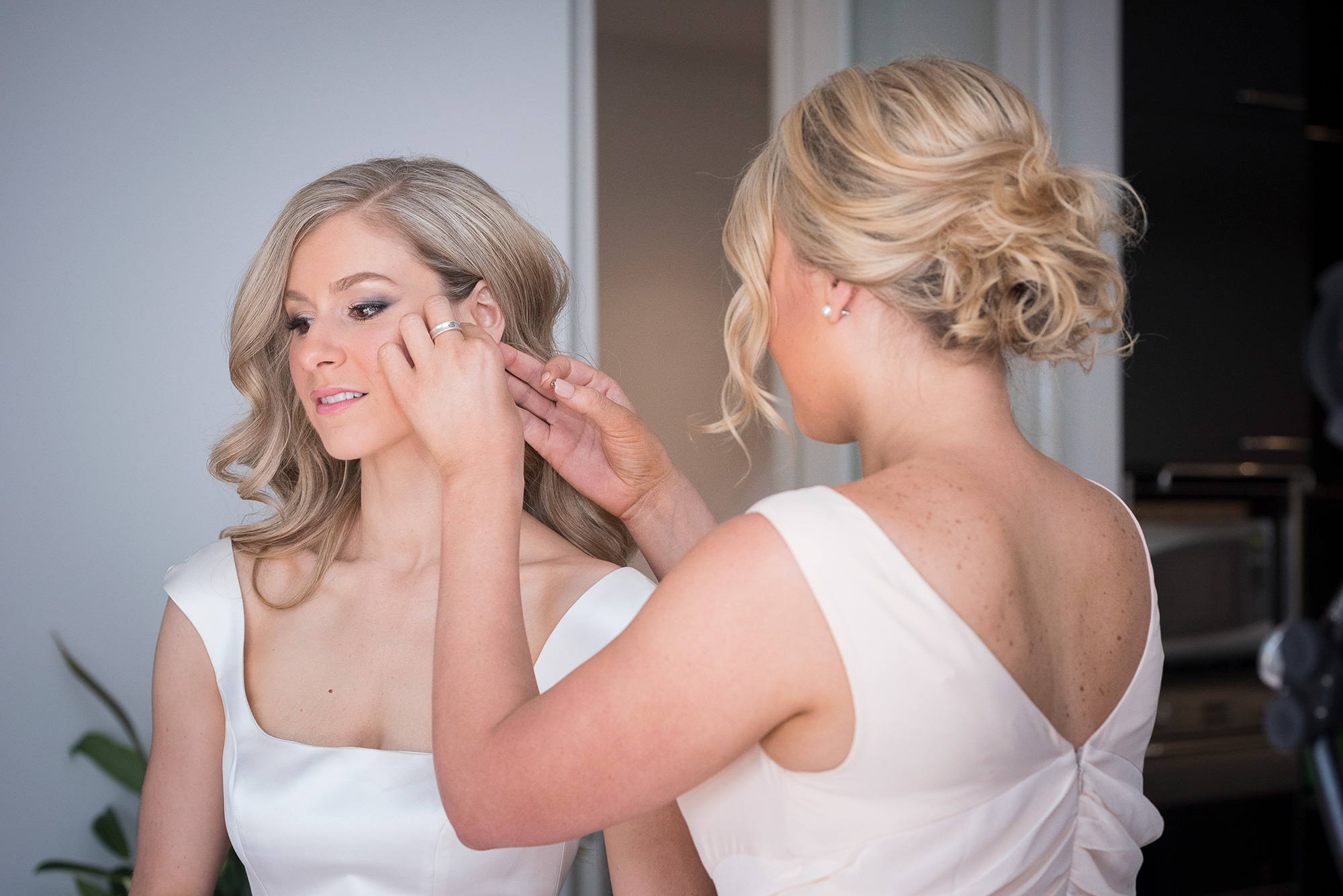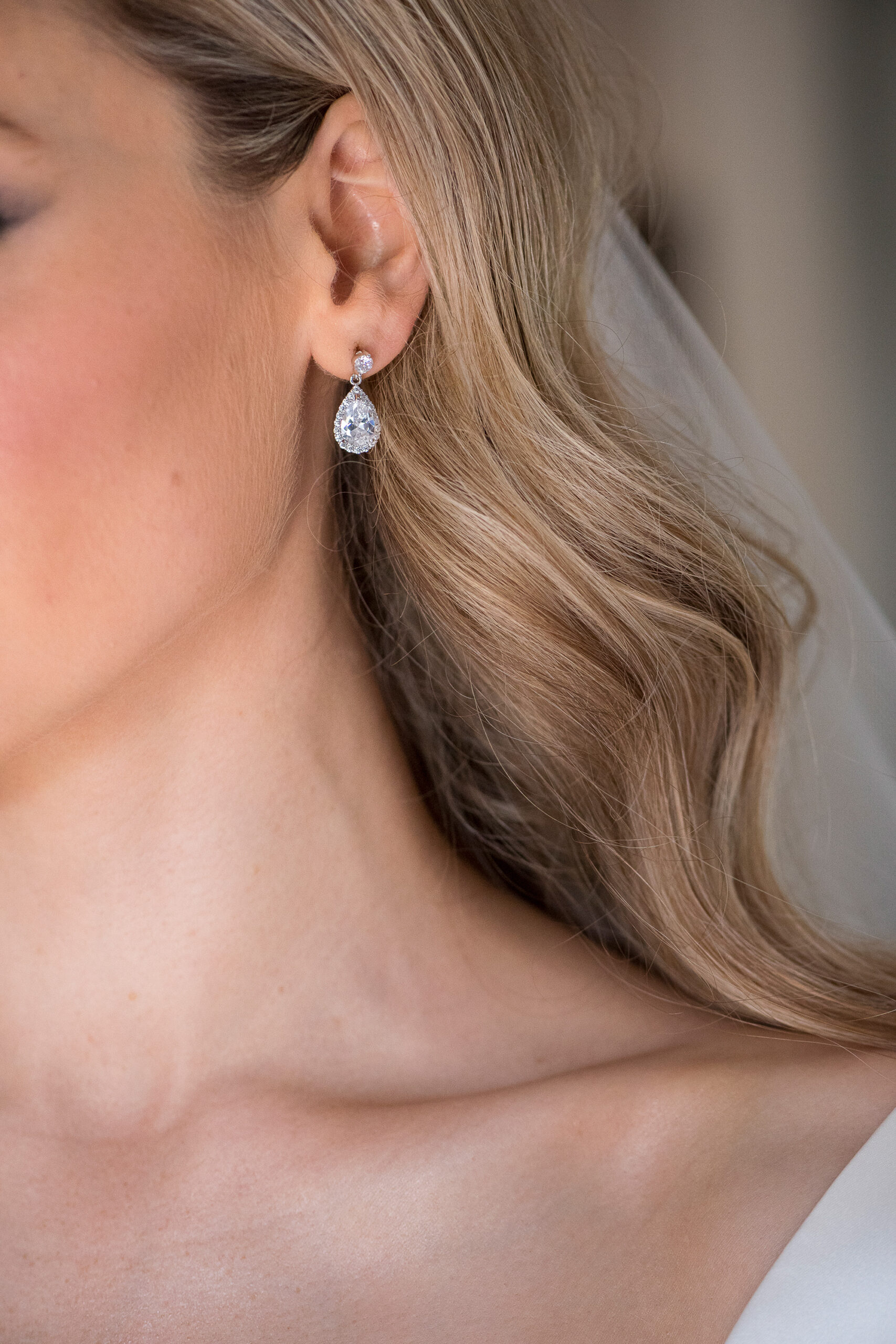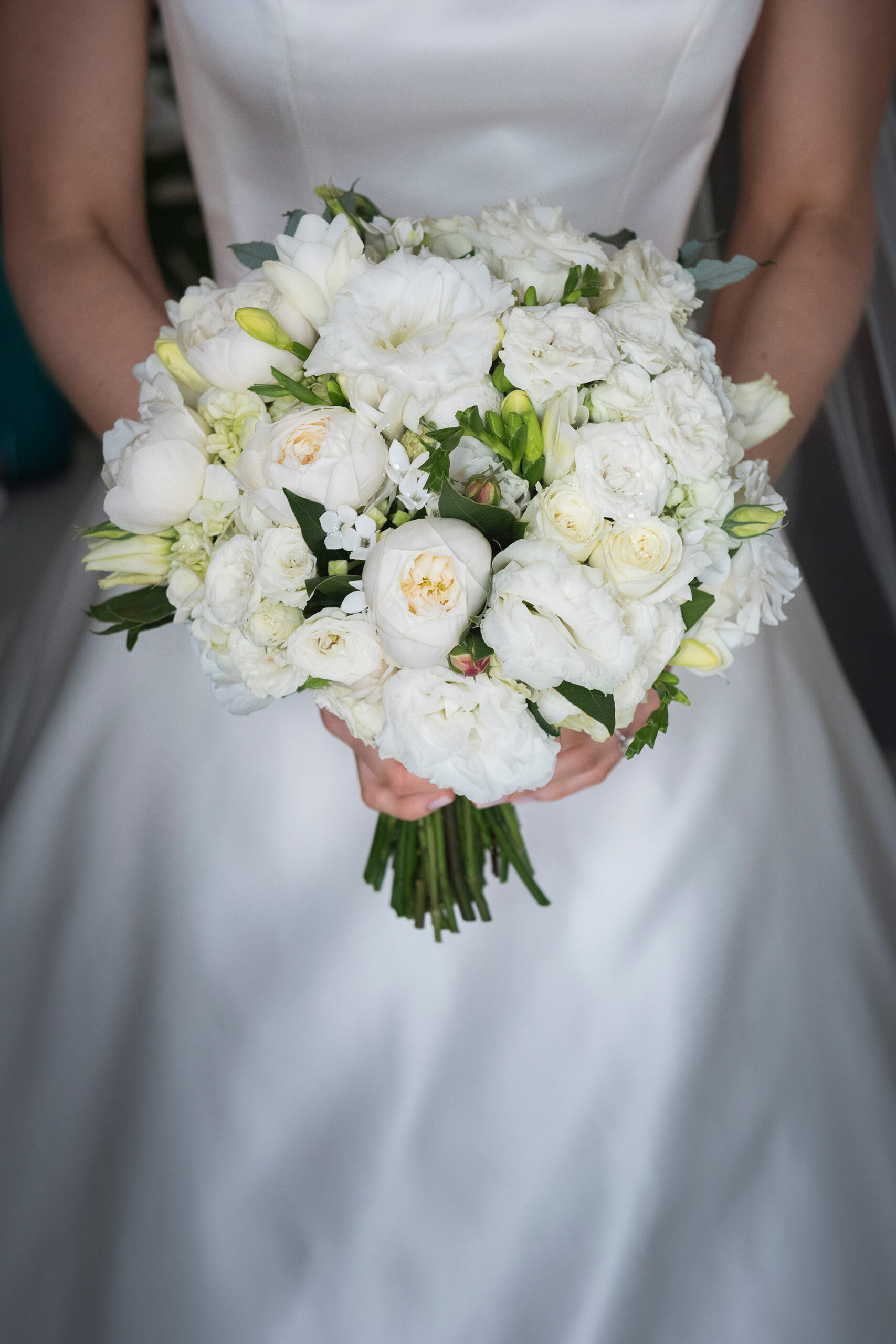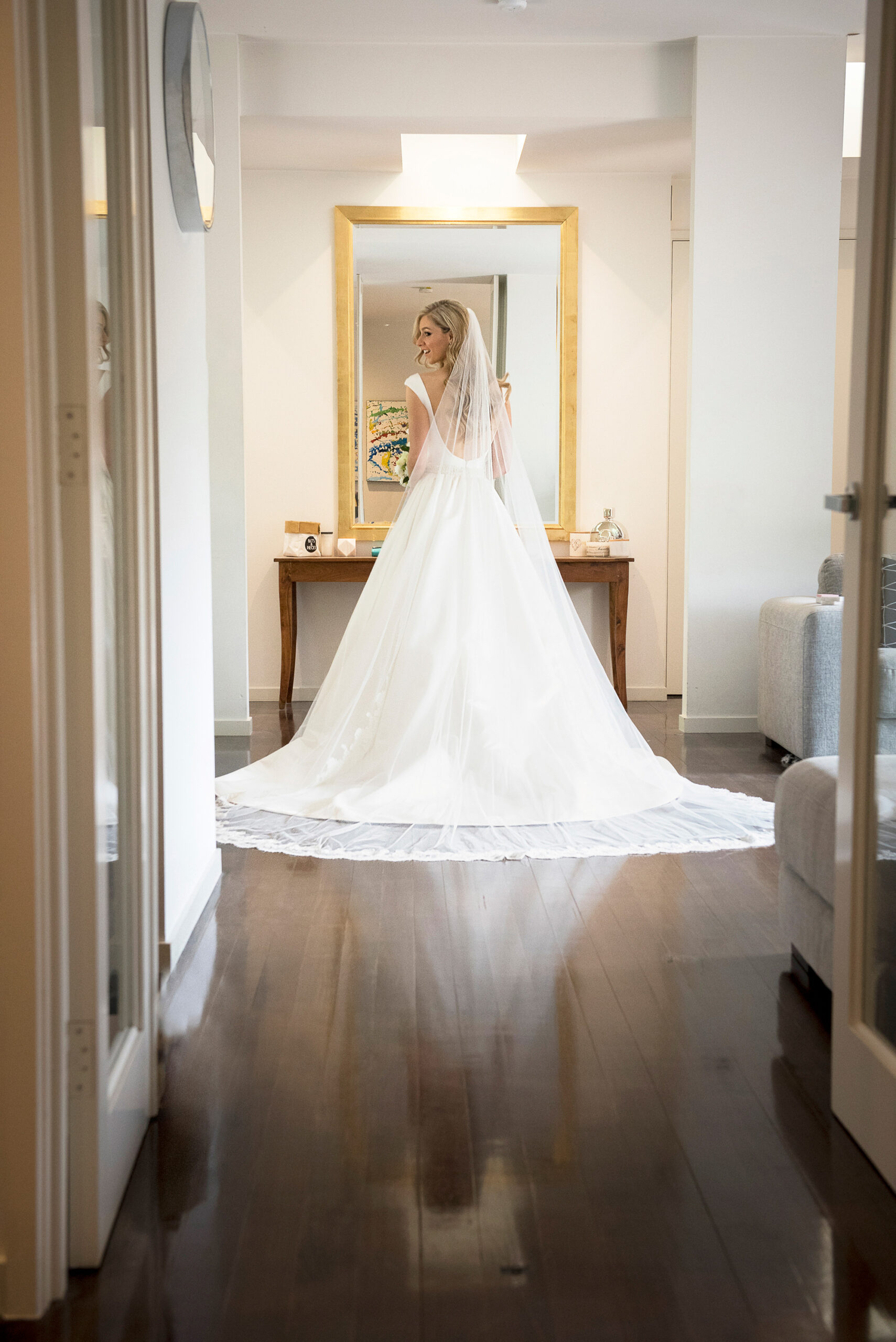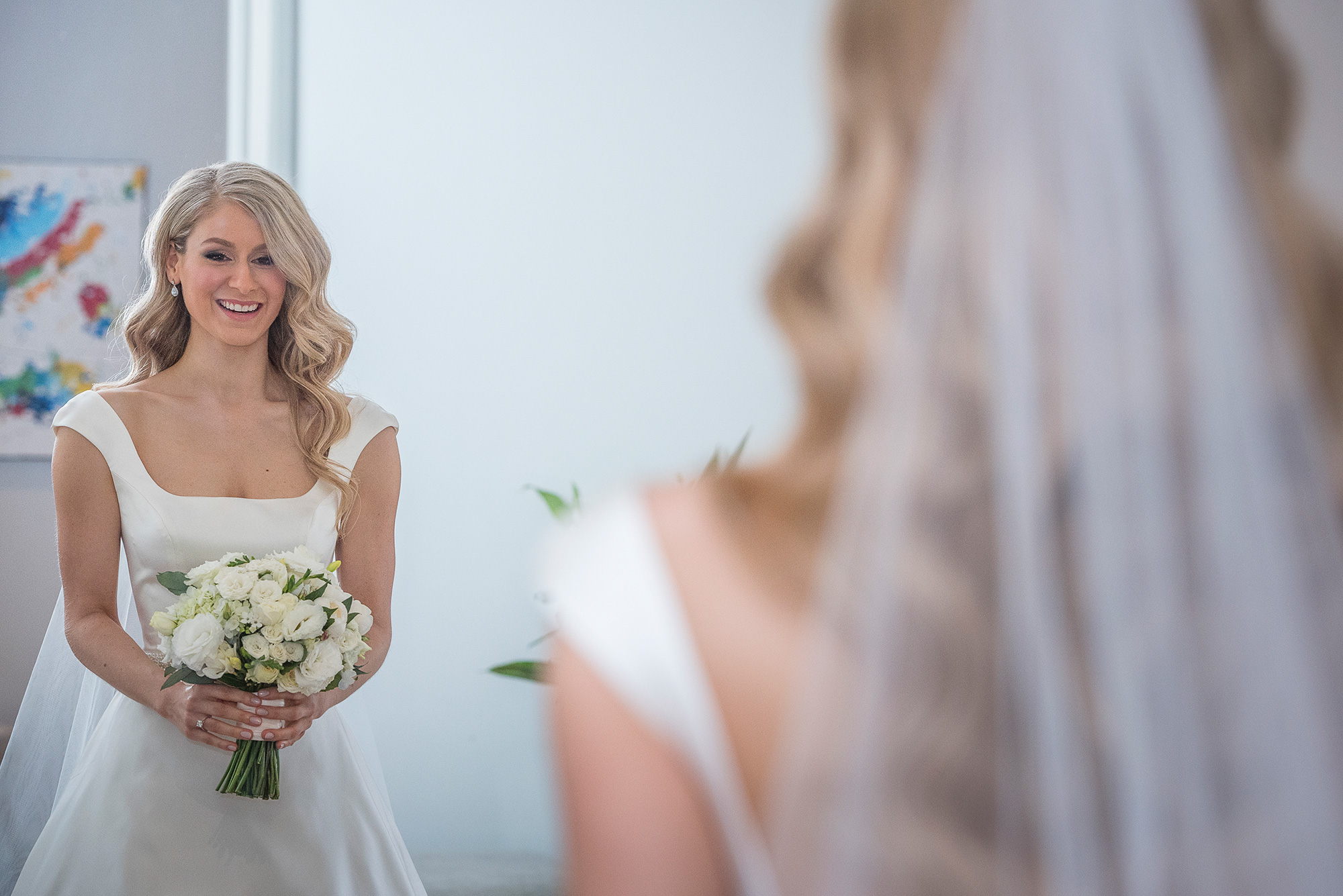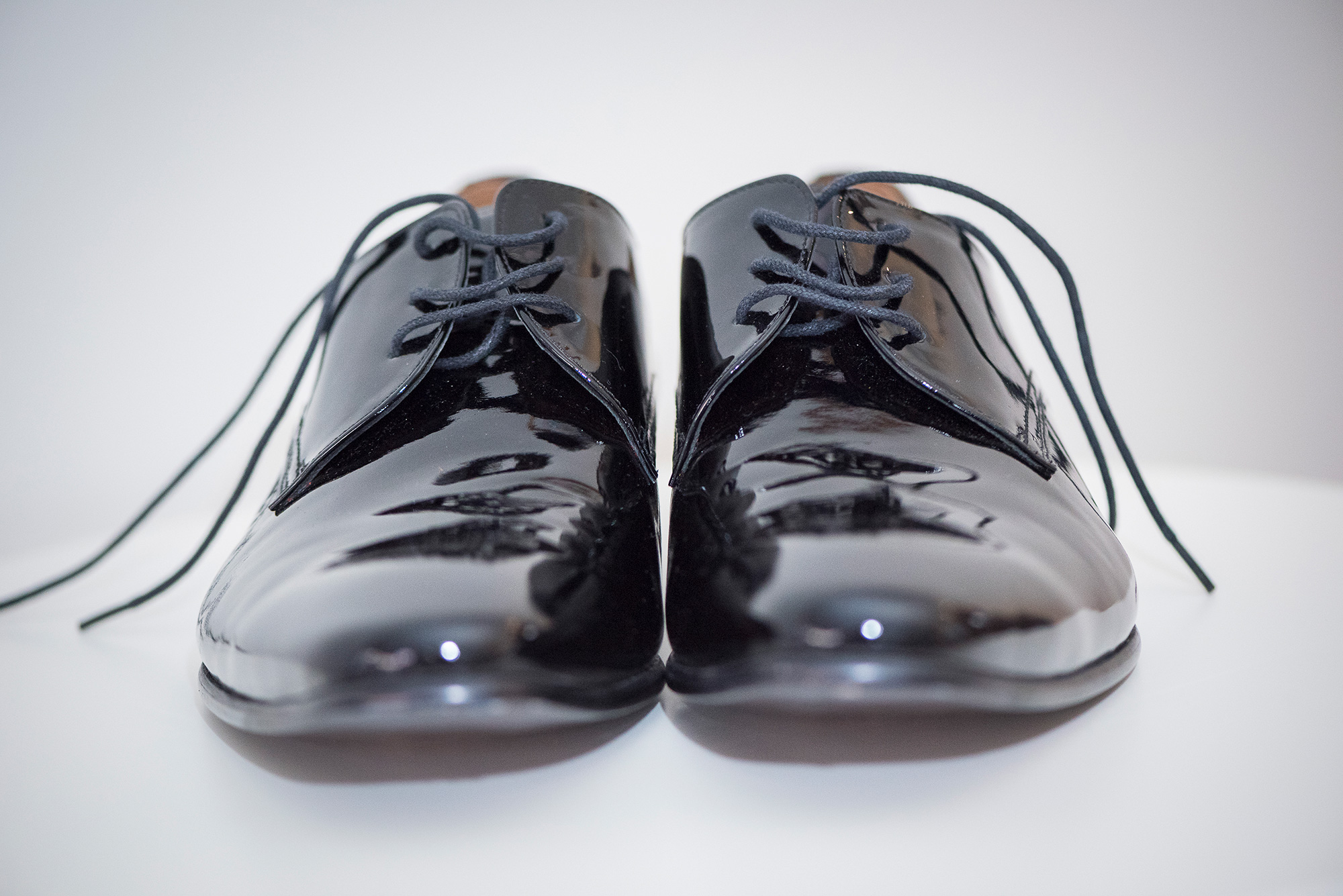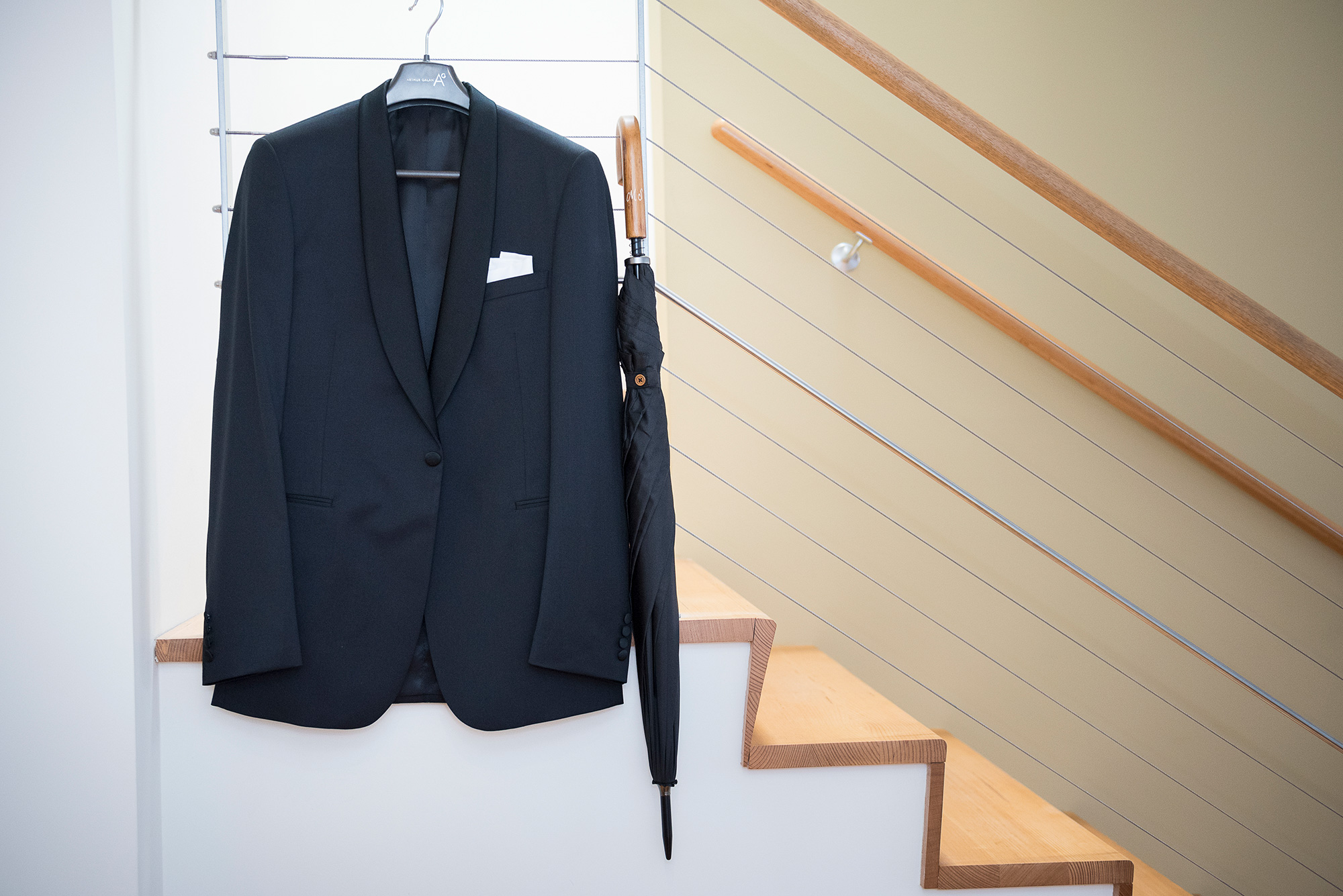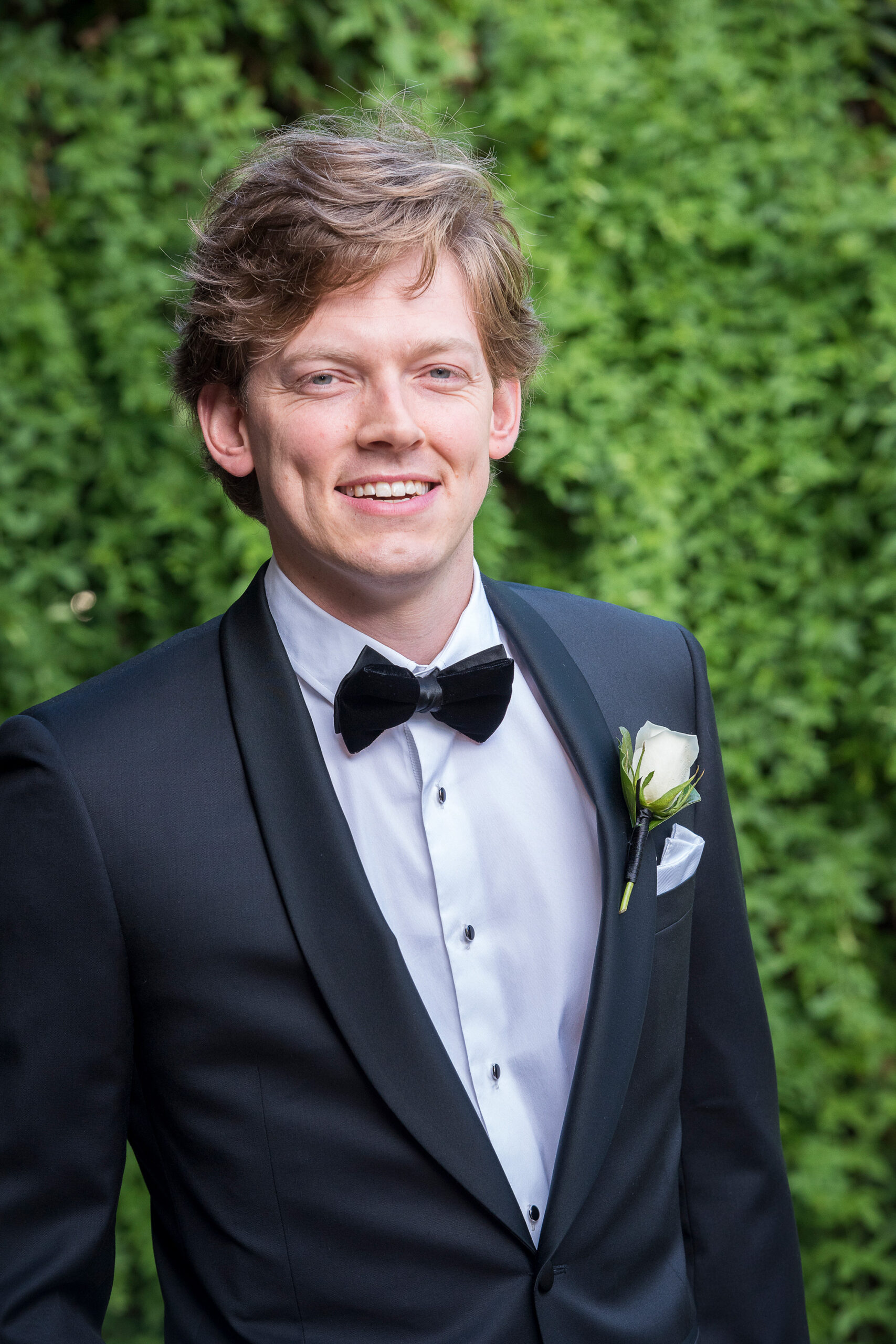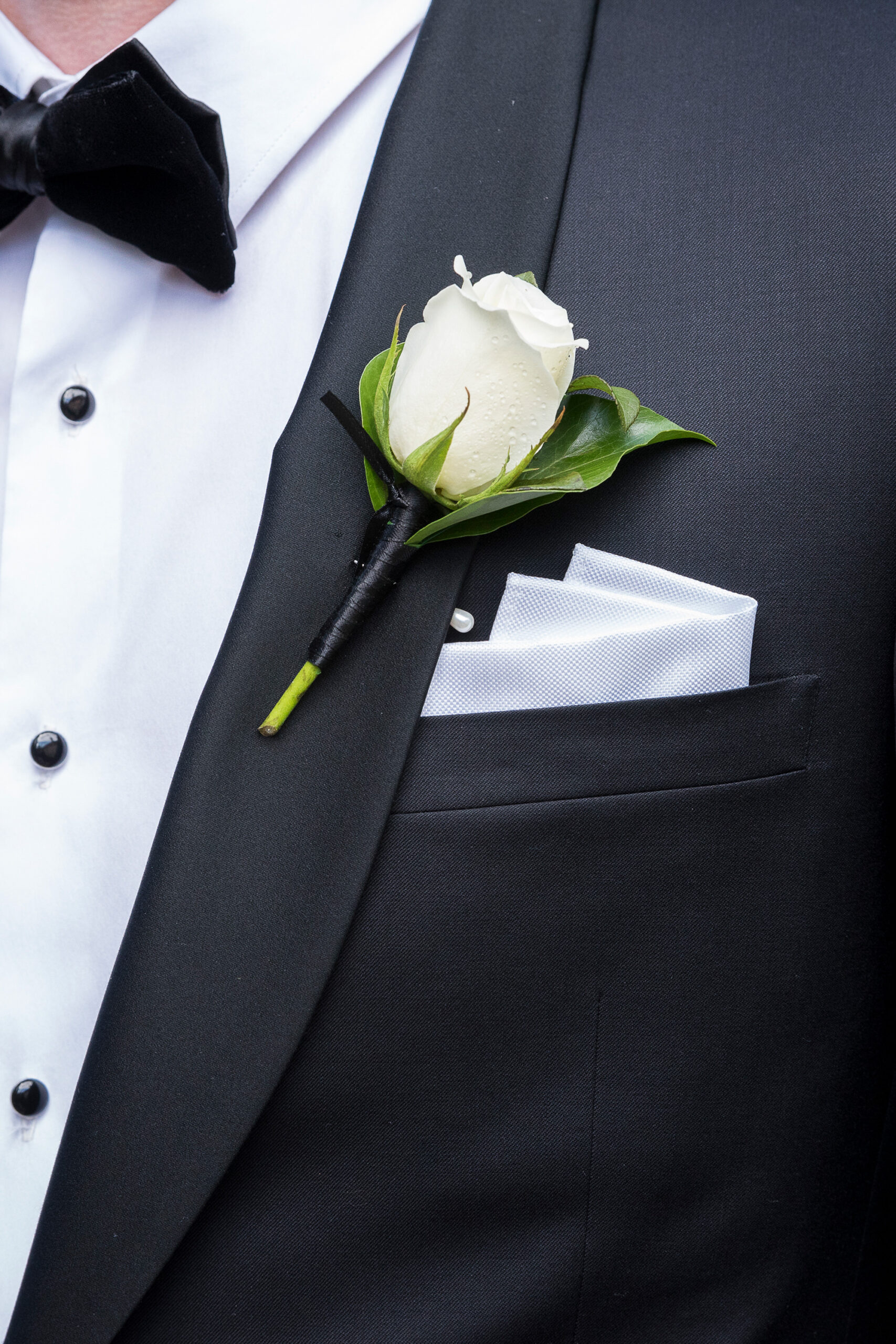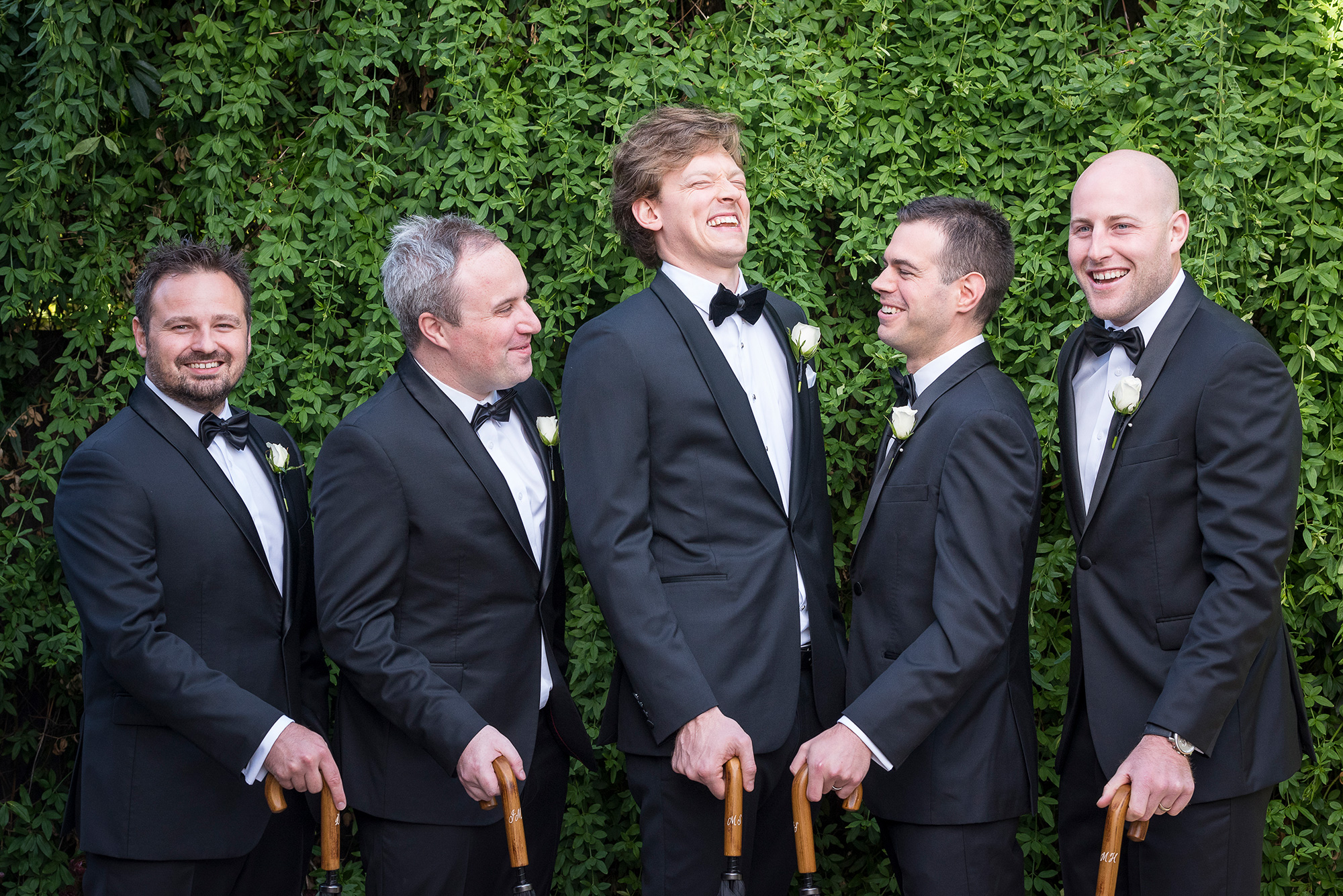 Dressed in a classic tux by Arthur Galan, and his groomsmen in matching Formal Red, Mark was ever the relaxed and cheerful groom before the ceremony.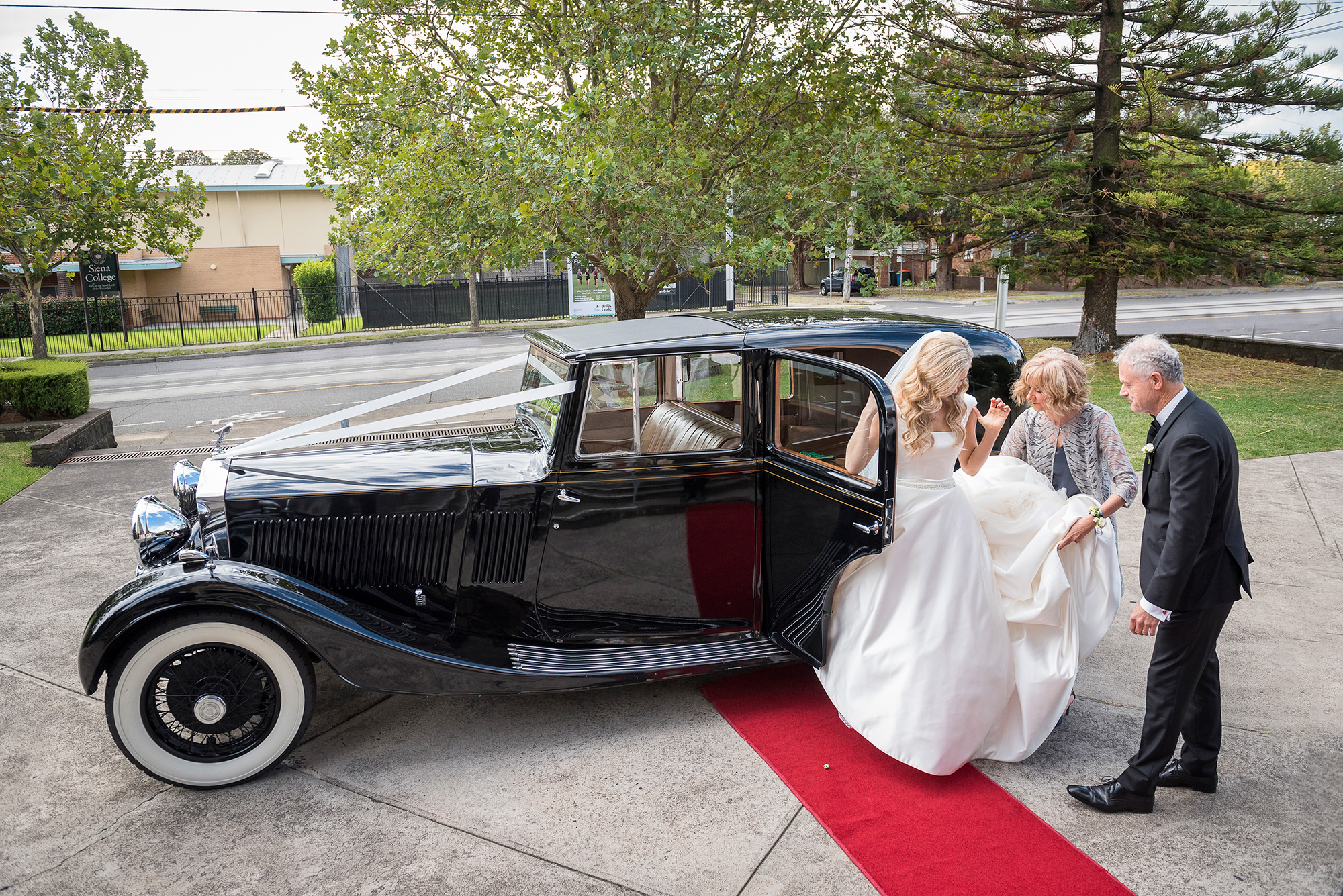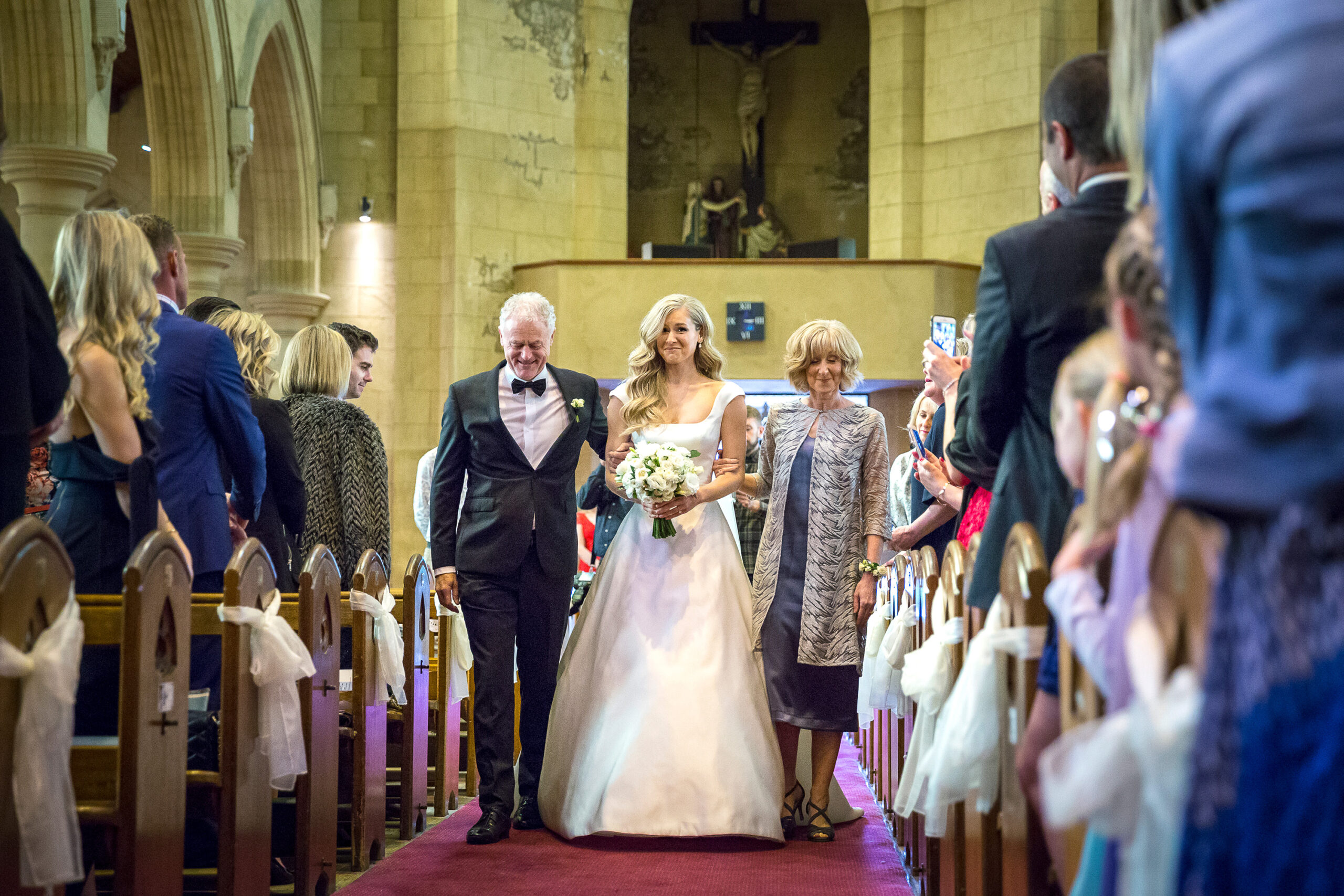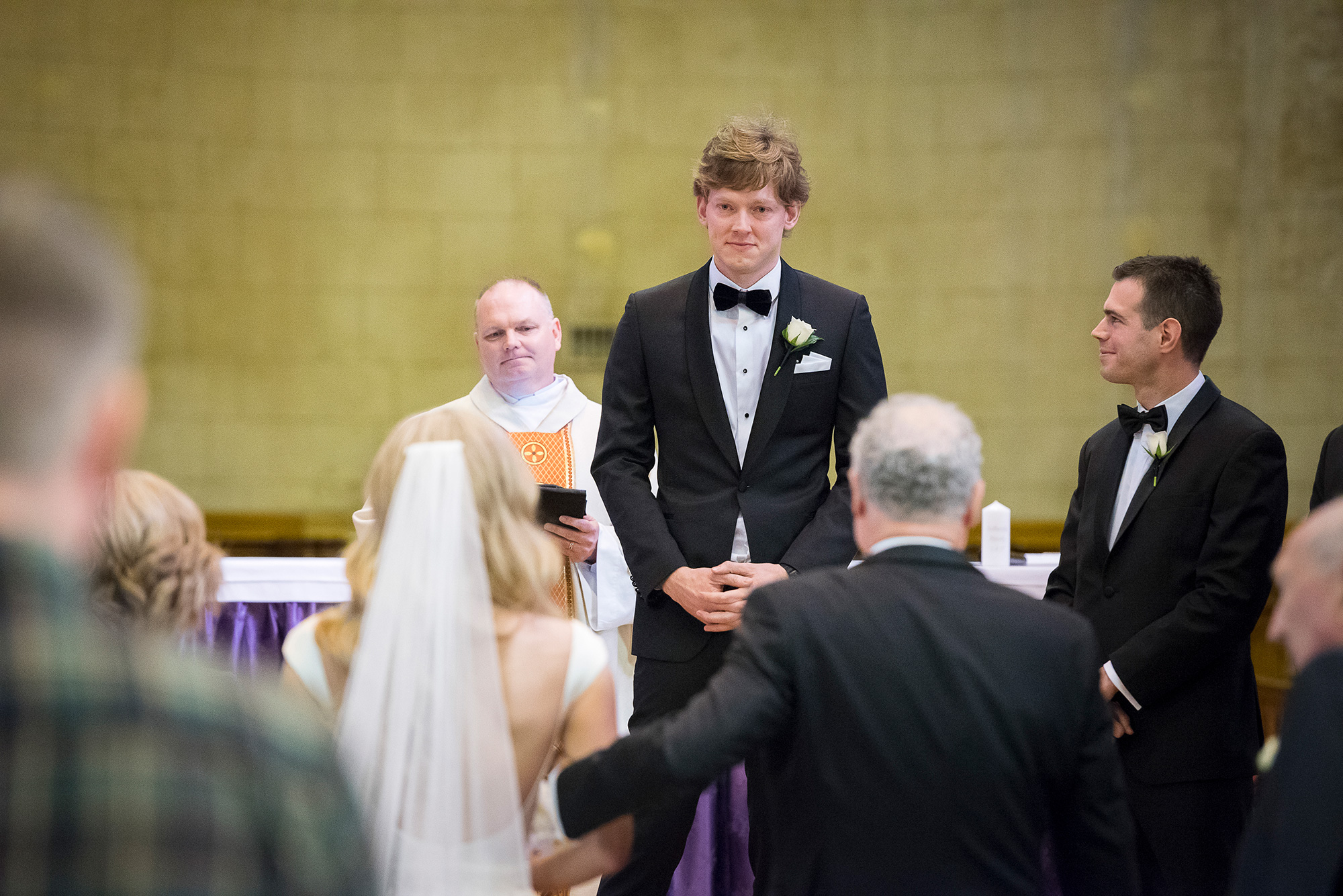 Brydie's "immense" love for her family was honoured through both parents accompanying her down the aisle. And as for Mark, Brydie recalls, "I never once took my eyes off him."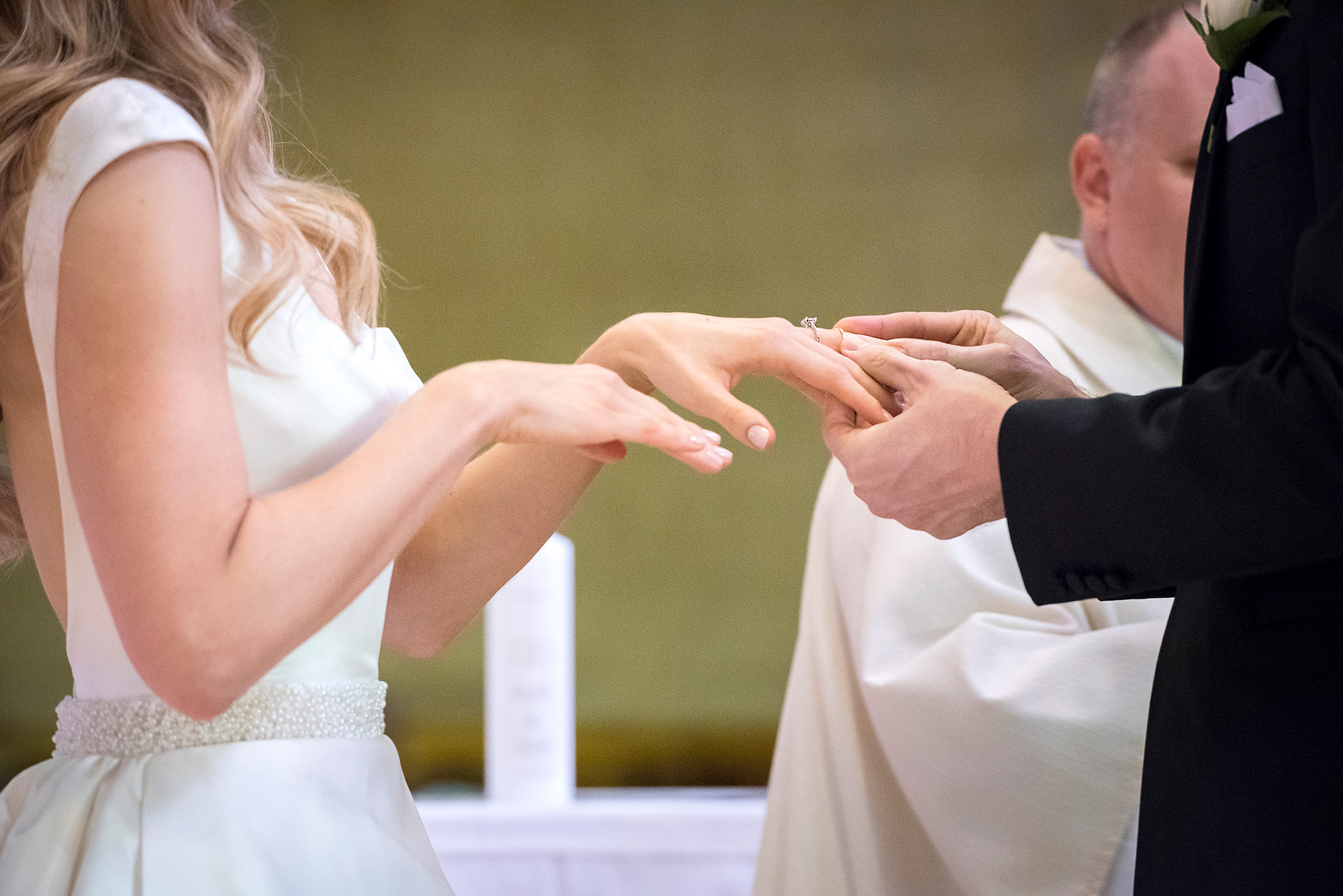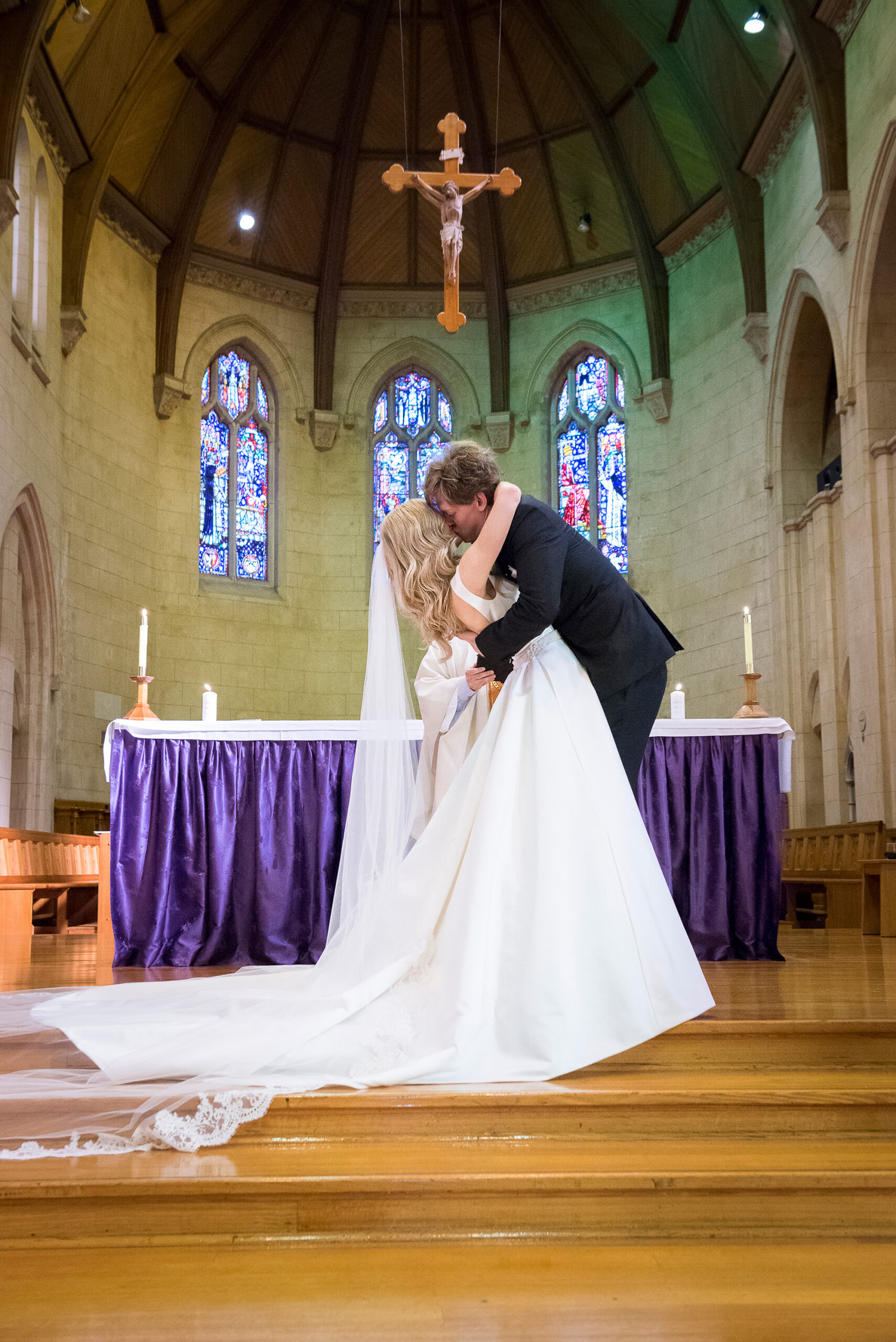 Iain & Jo's natural photography style was spot on for the classic romance wedding theme.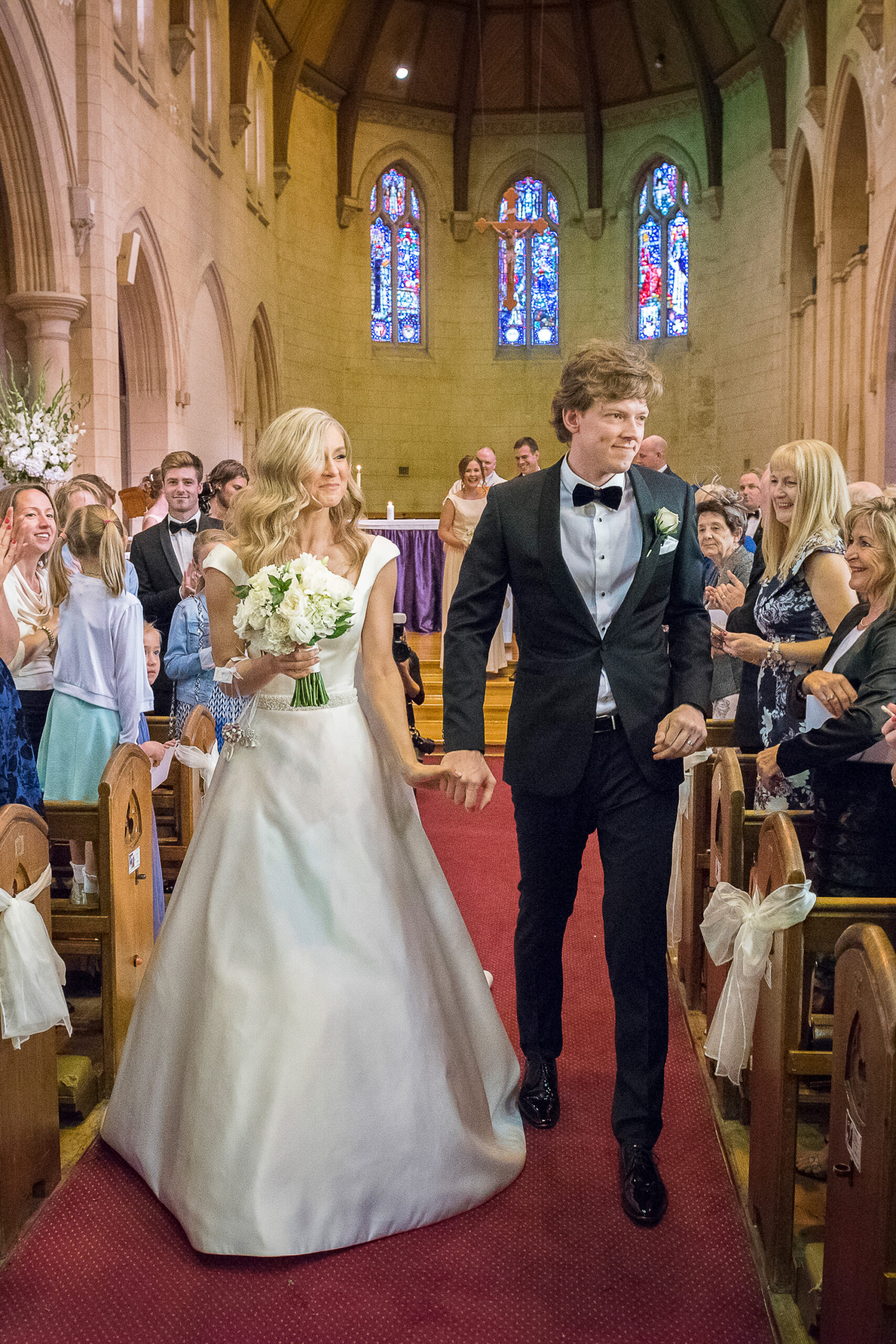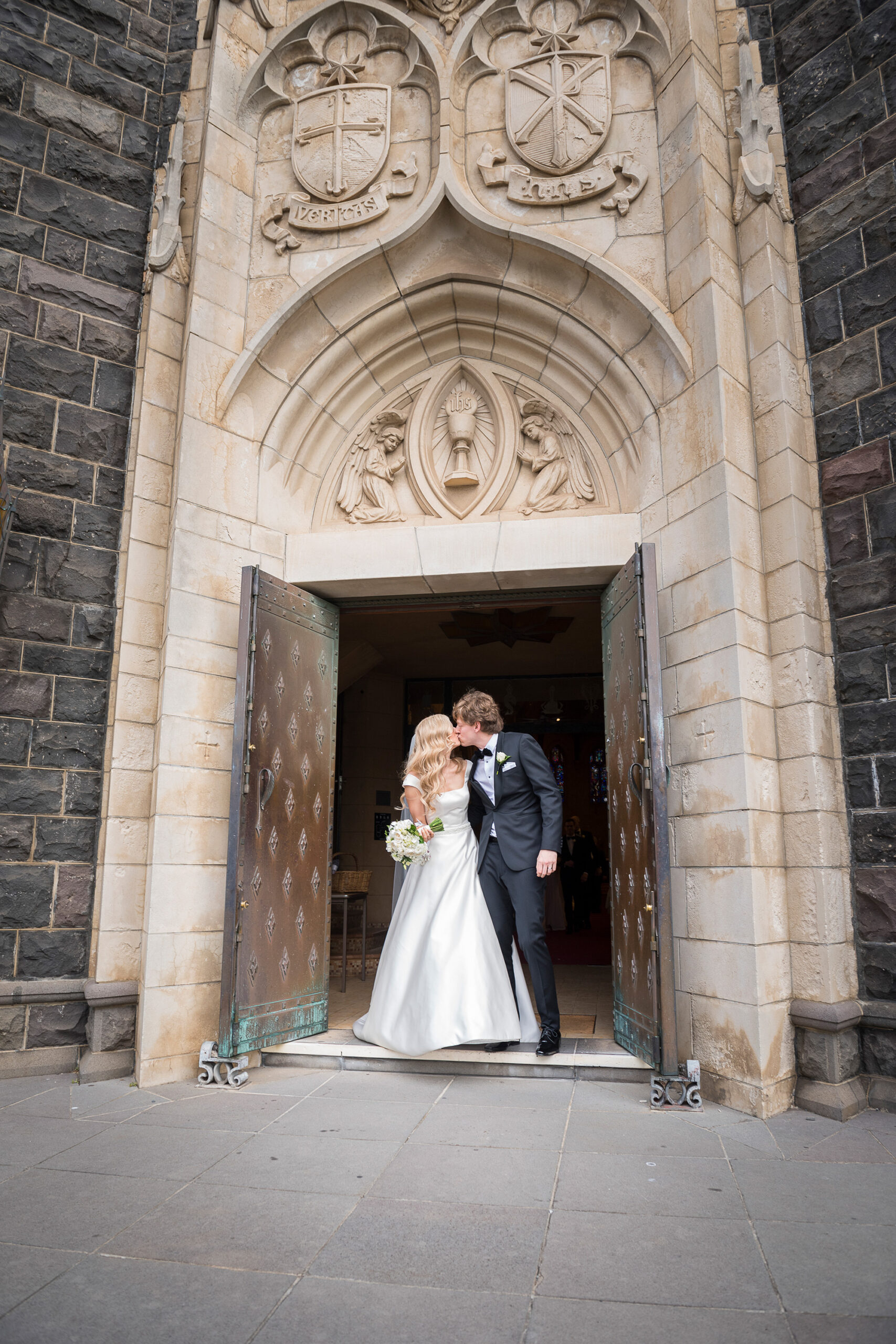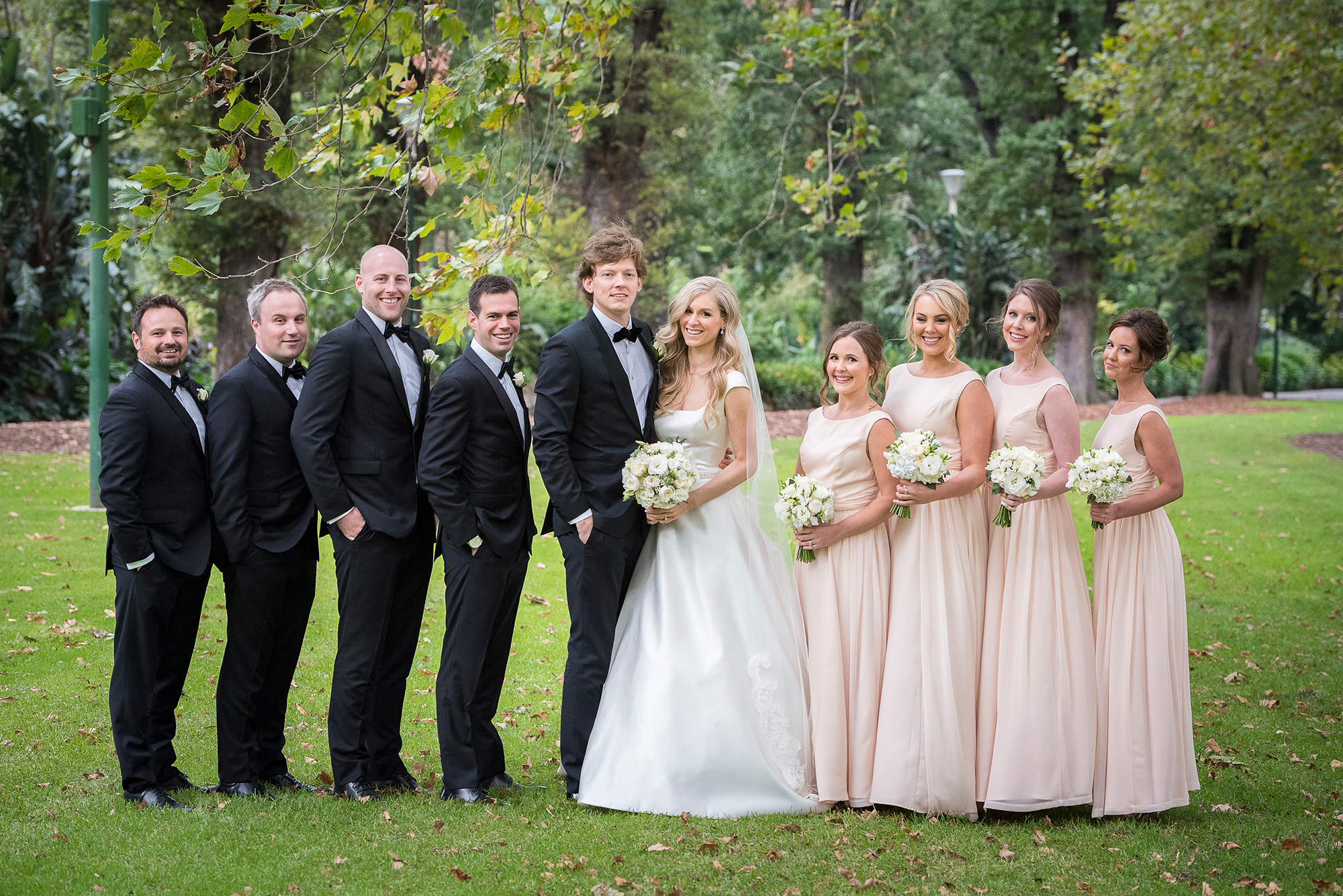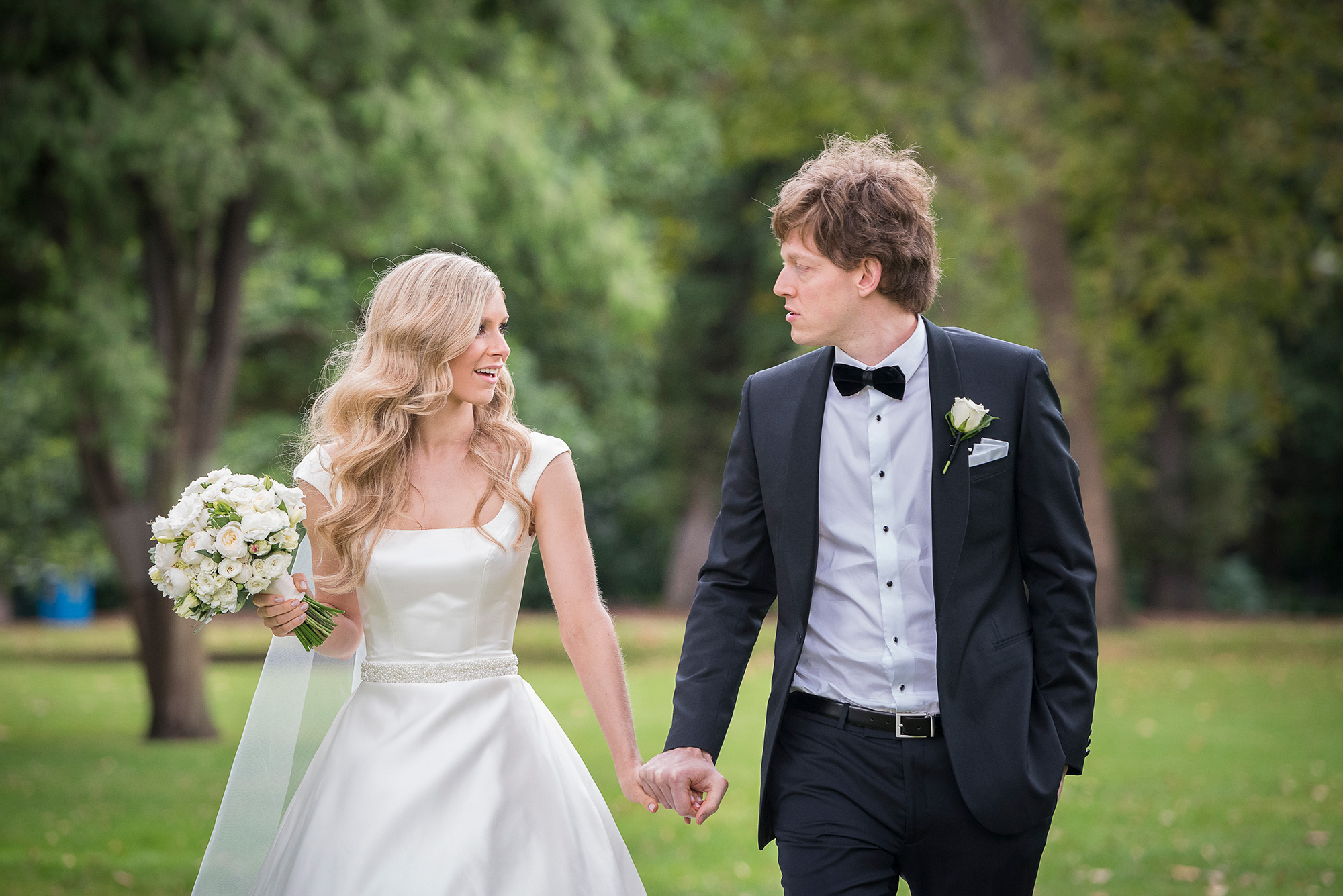 "What we would have to love most about each other is our ability to completely be ourselves and have fun together," says the bride.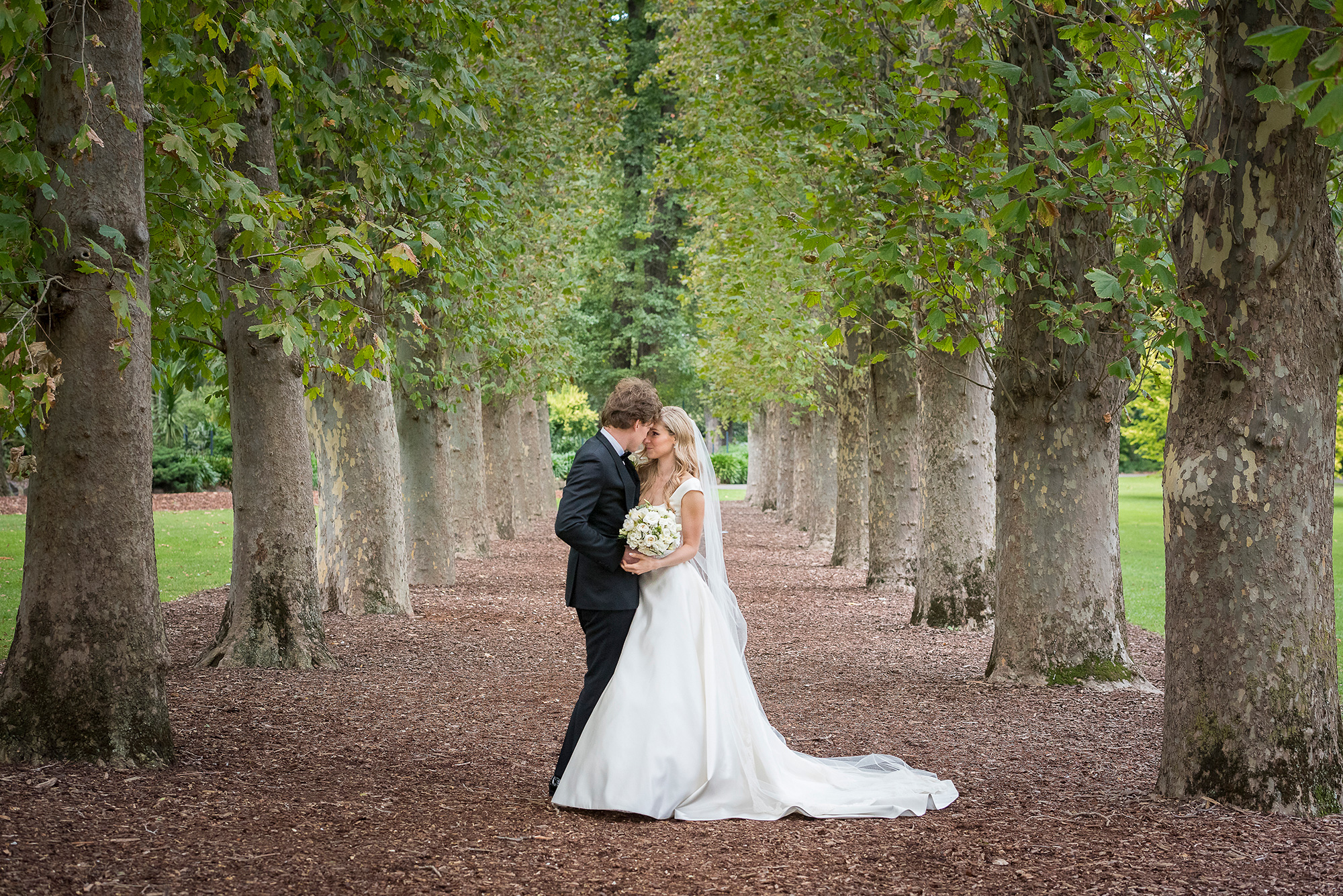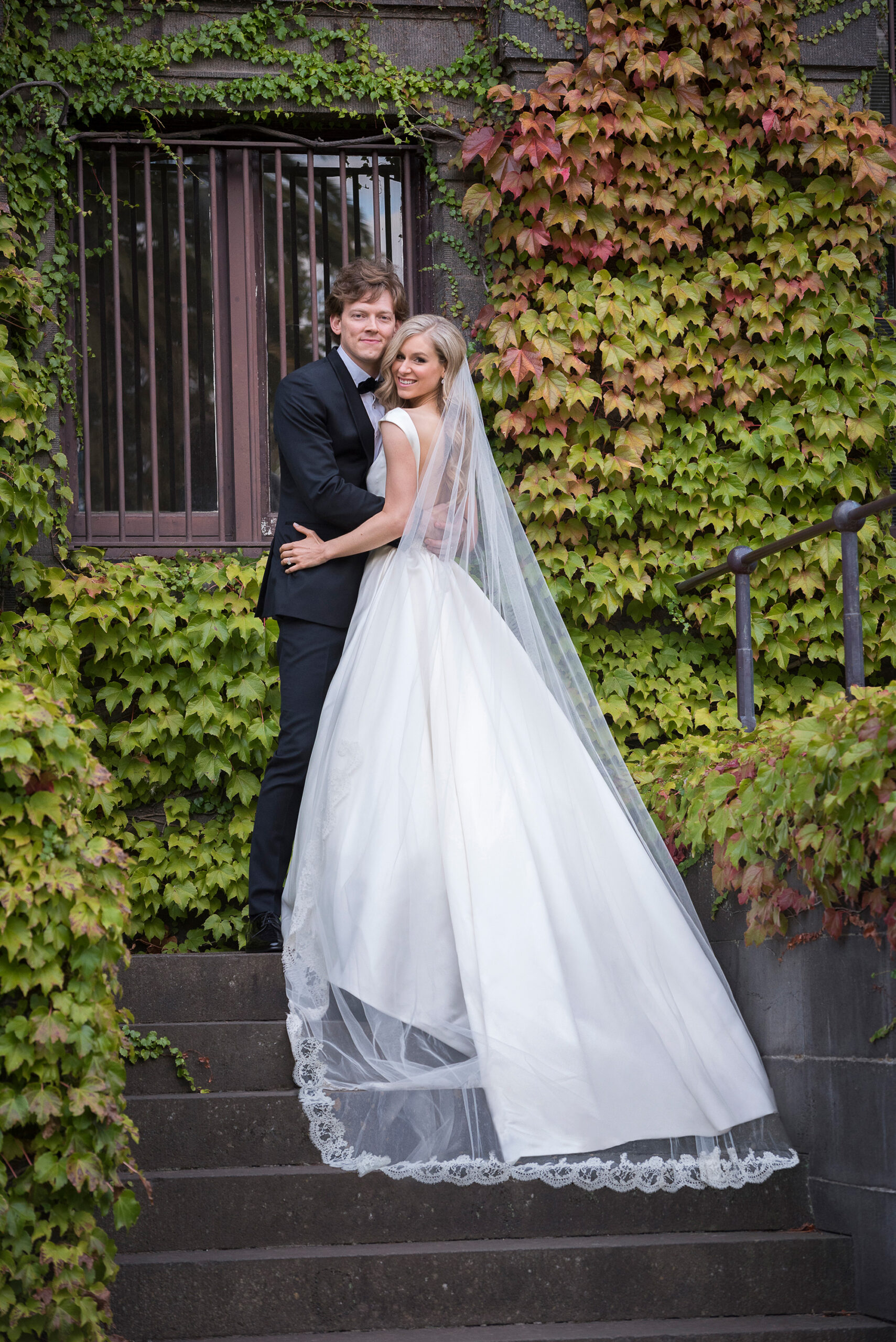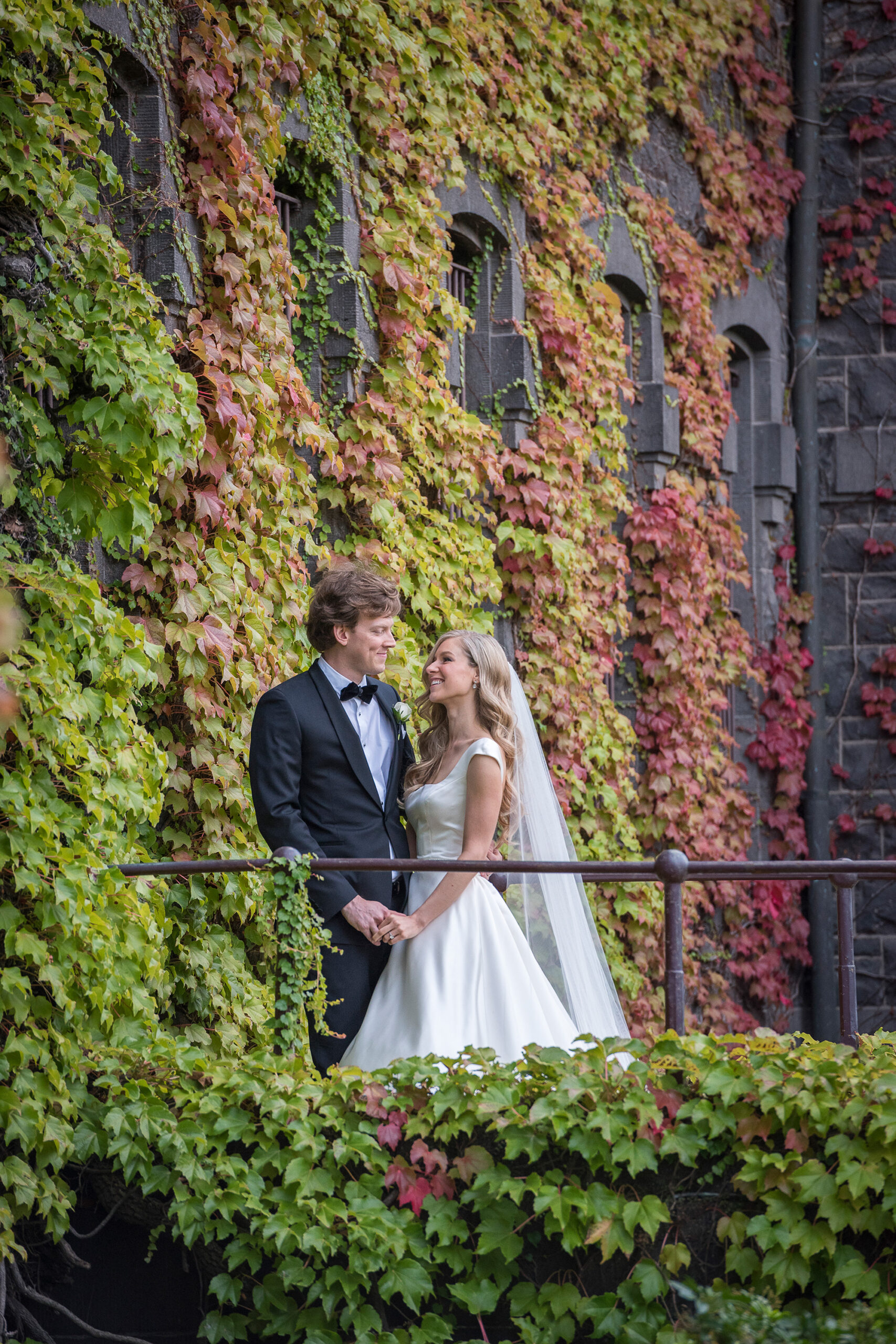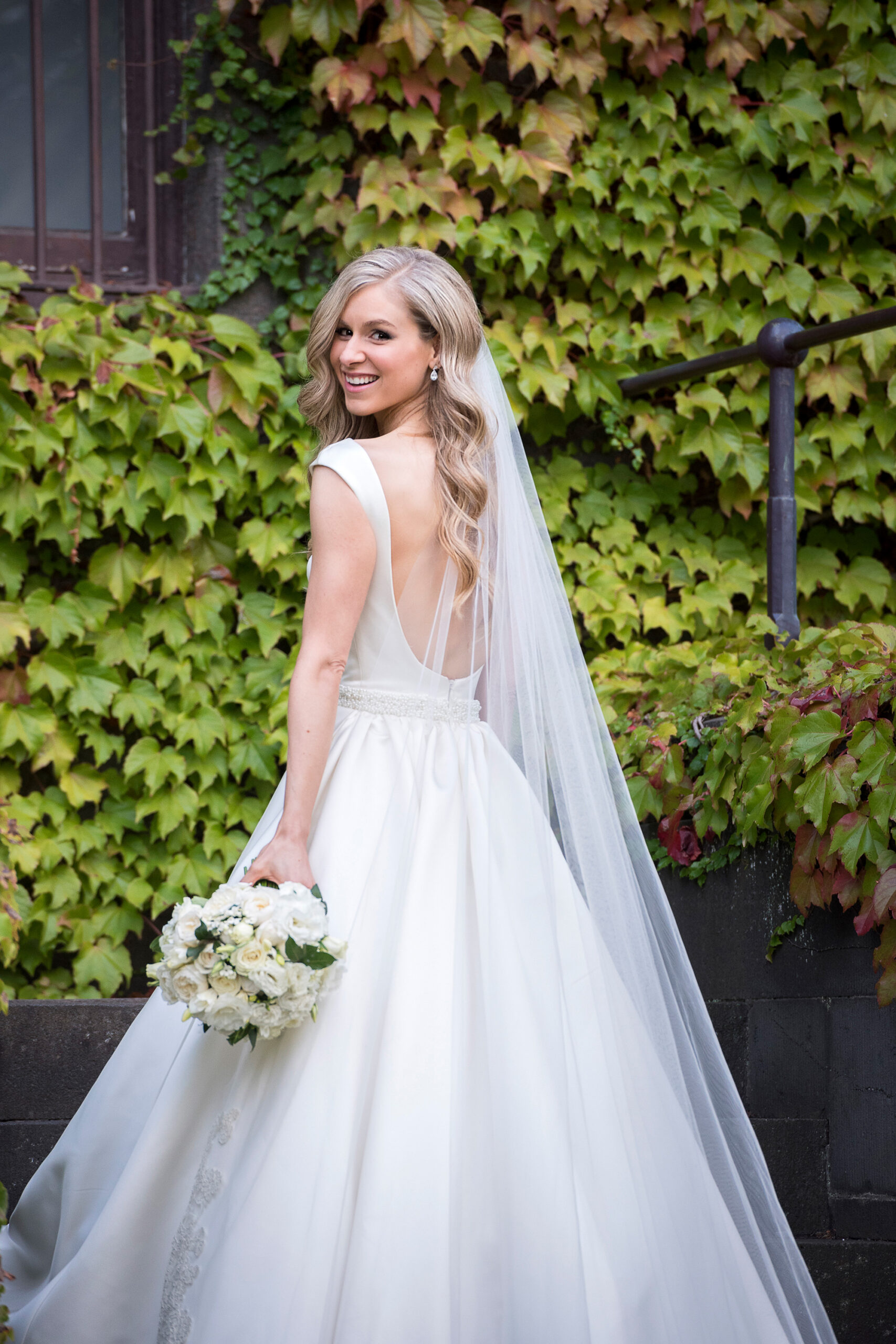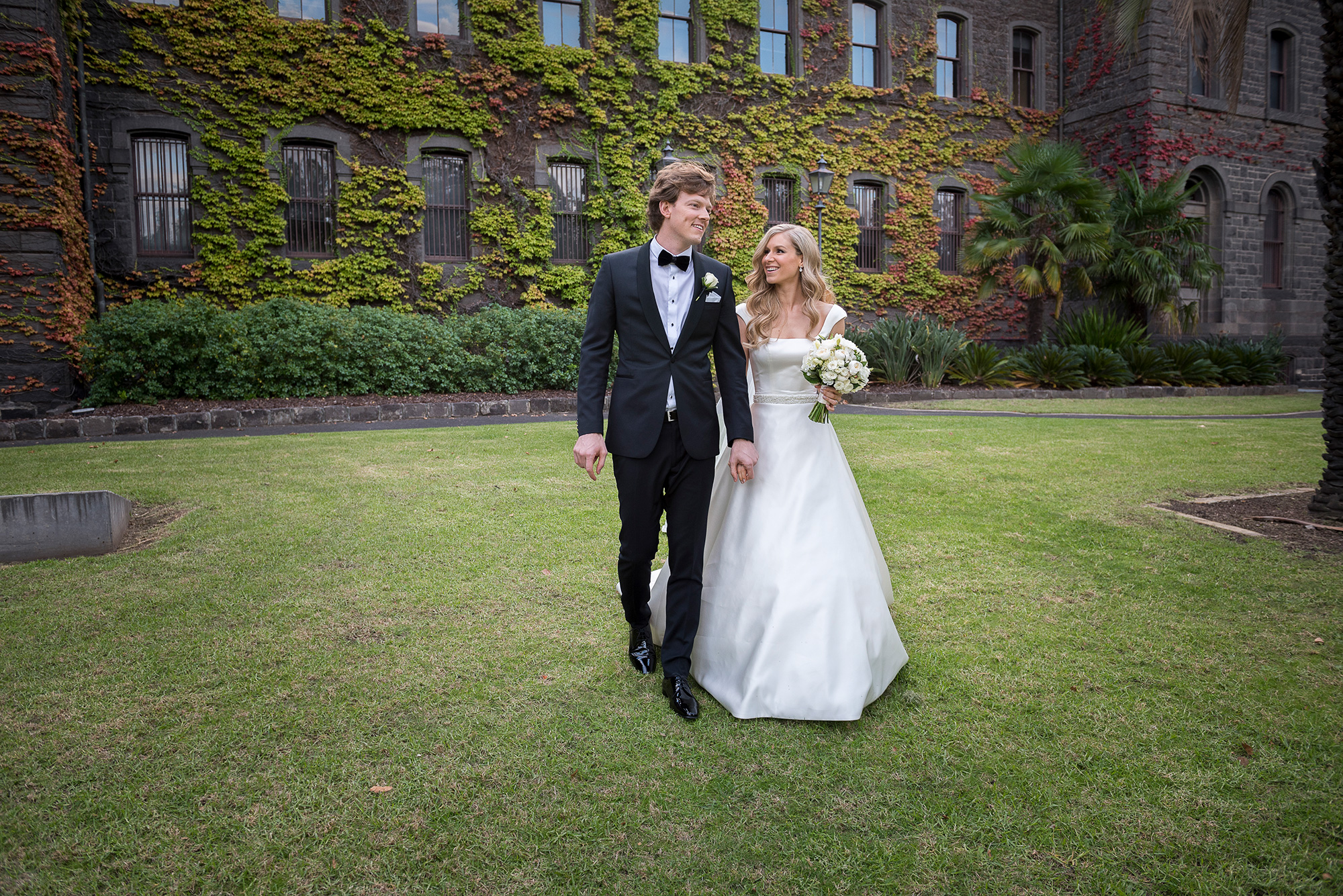 "All our guests said they could actually feel the love!"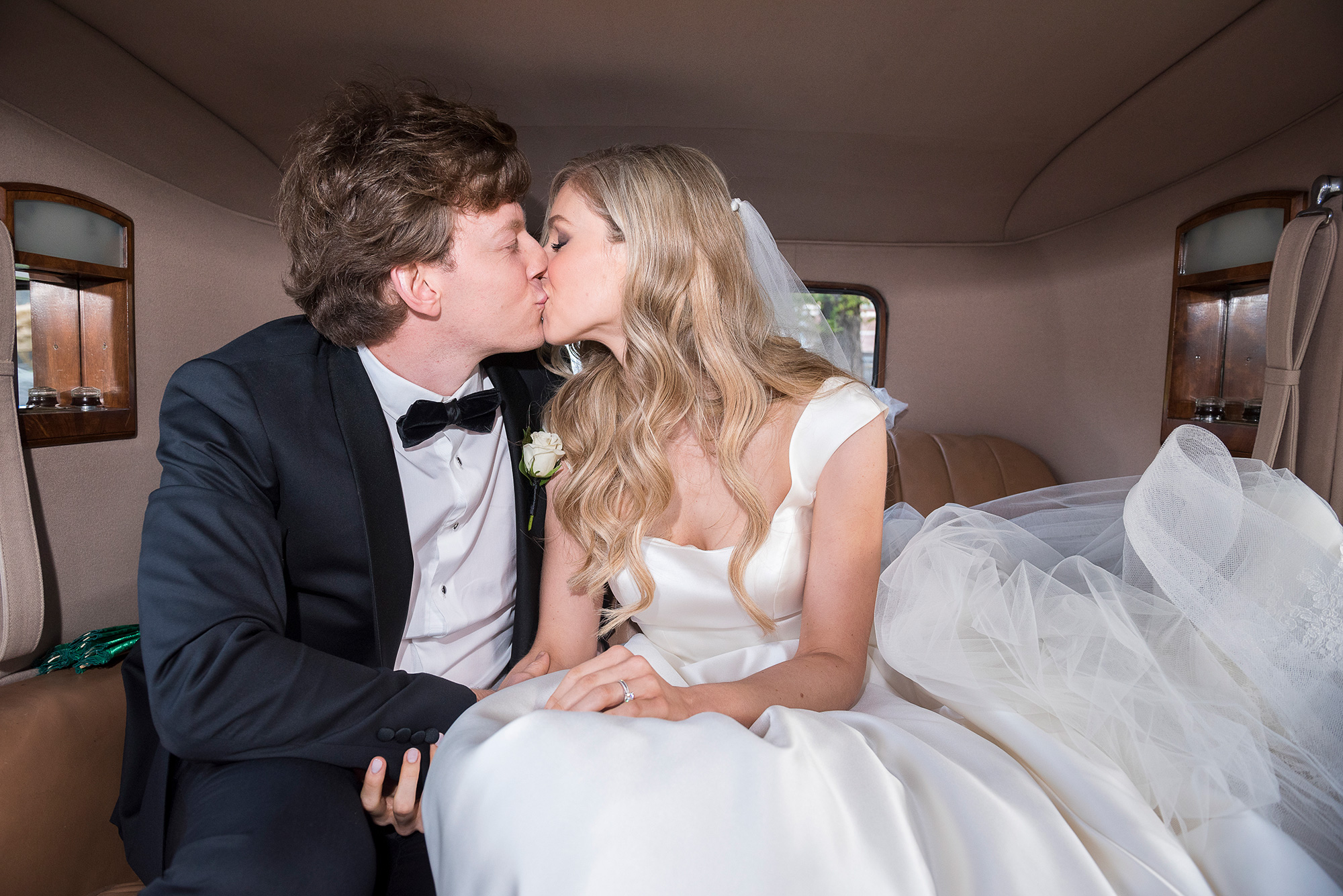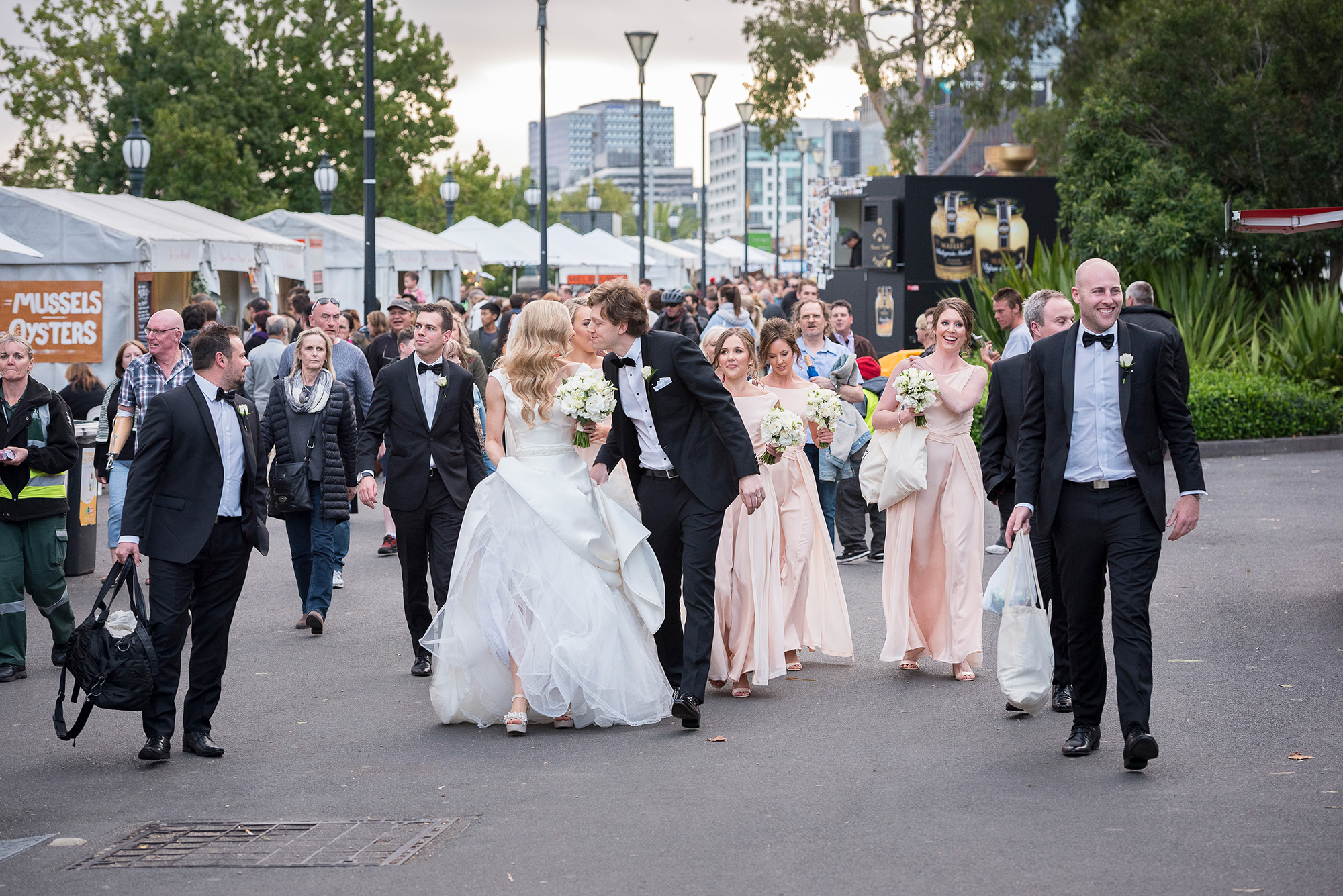 The couple and their pack had to abandon their transport to make it to the reception on time.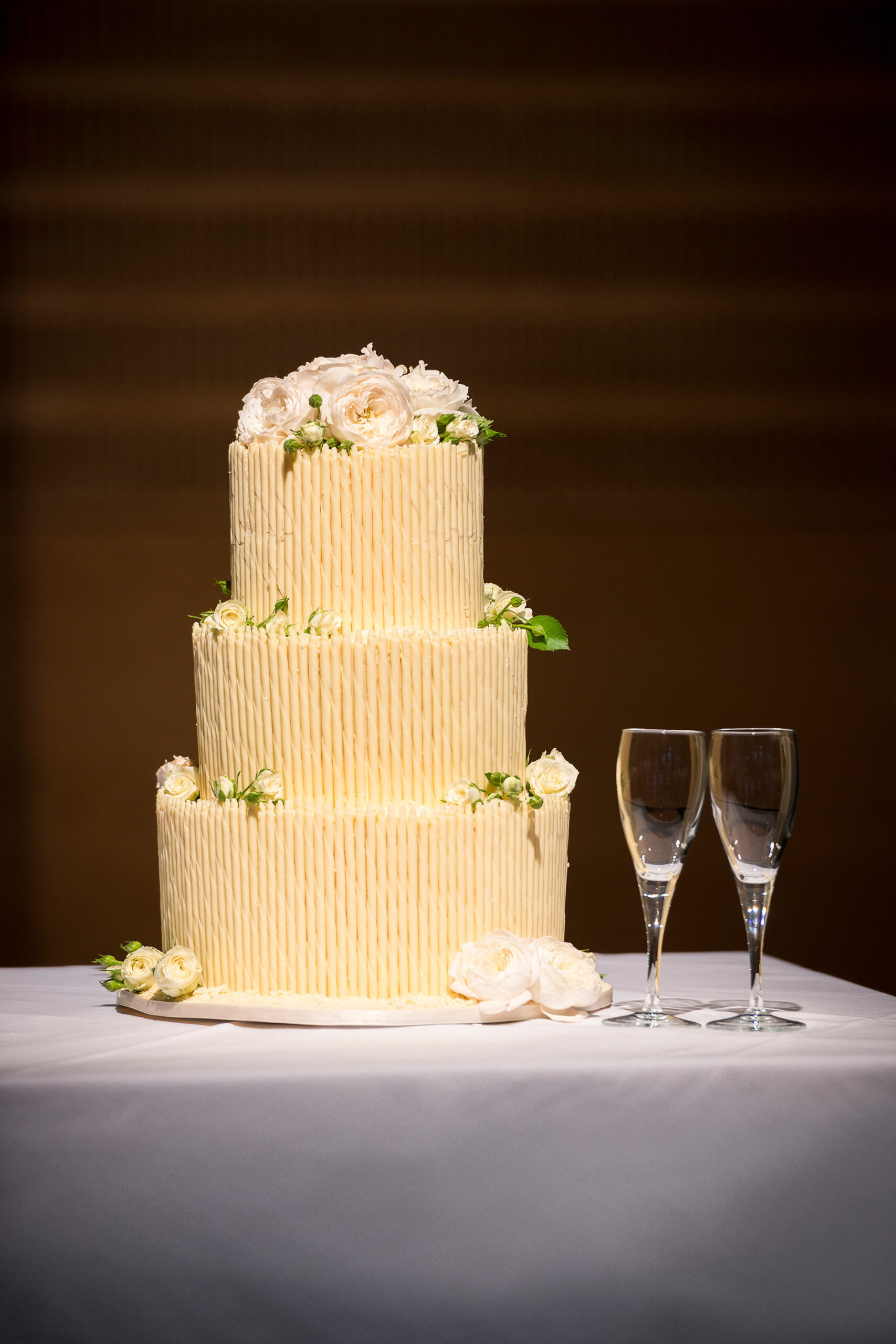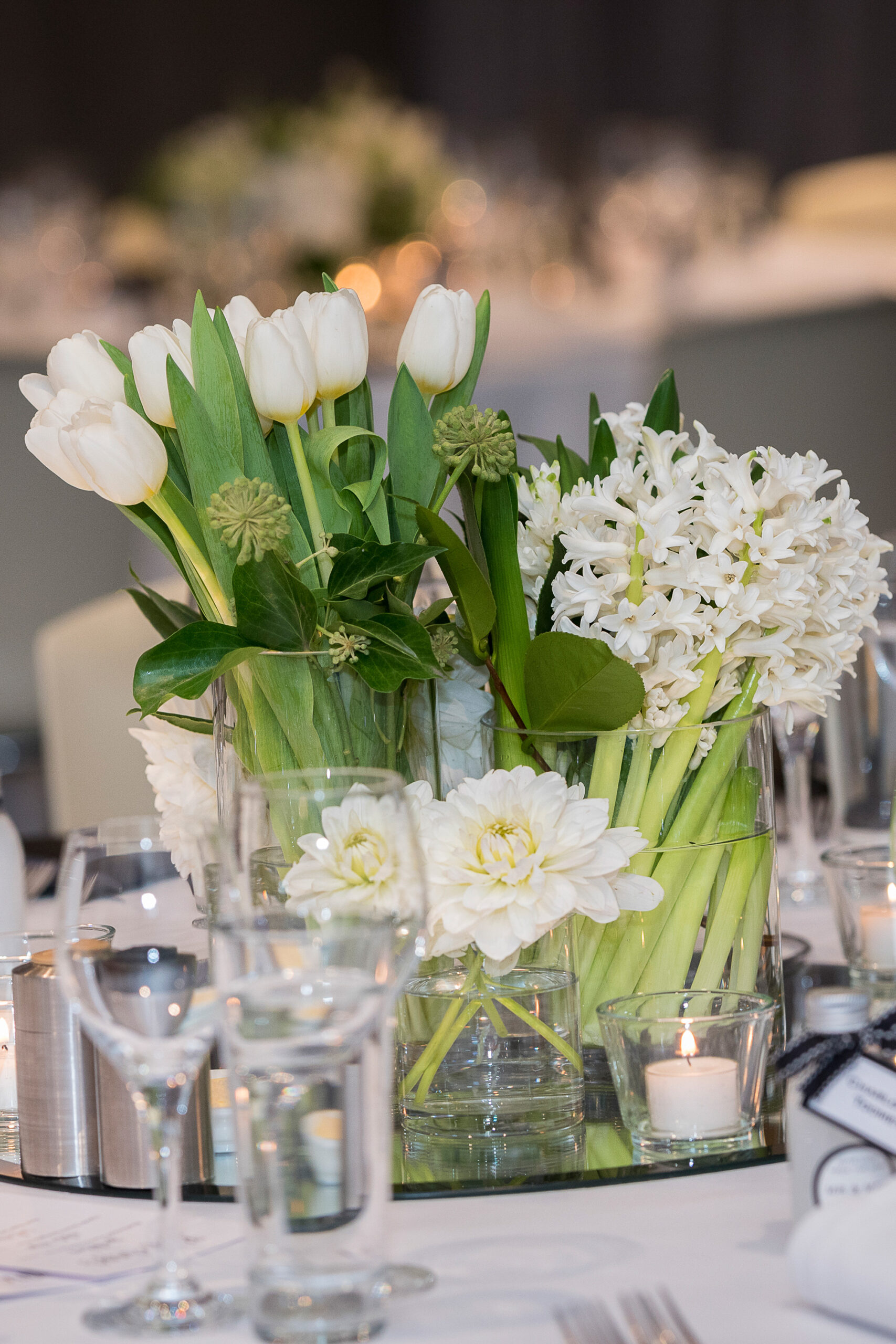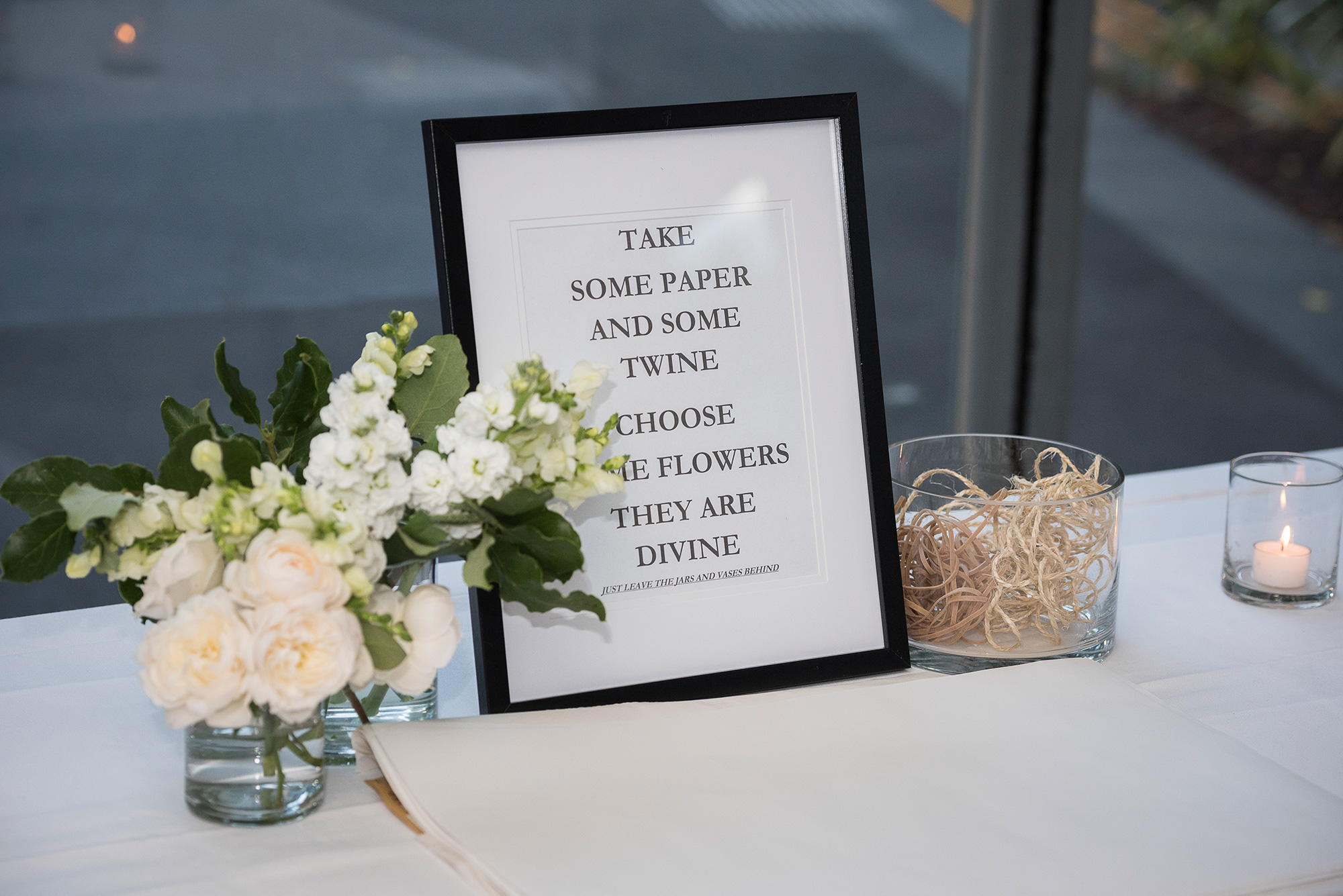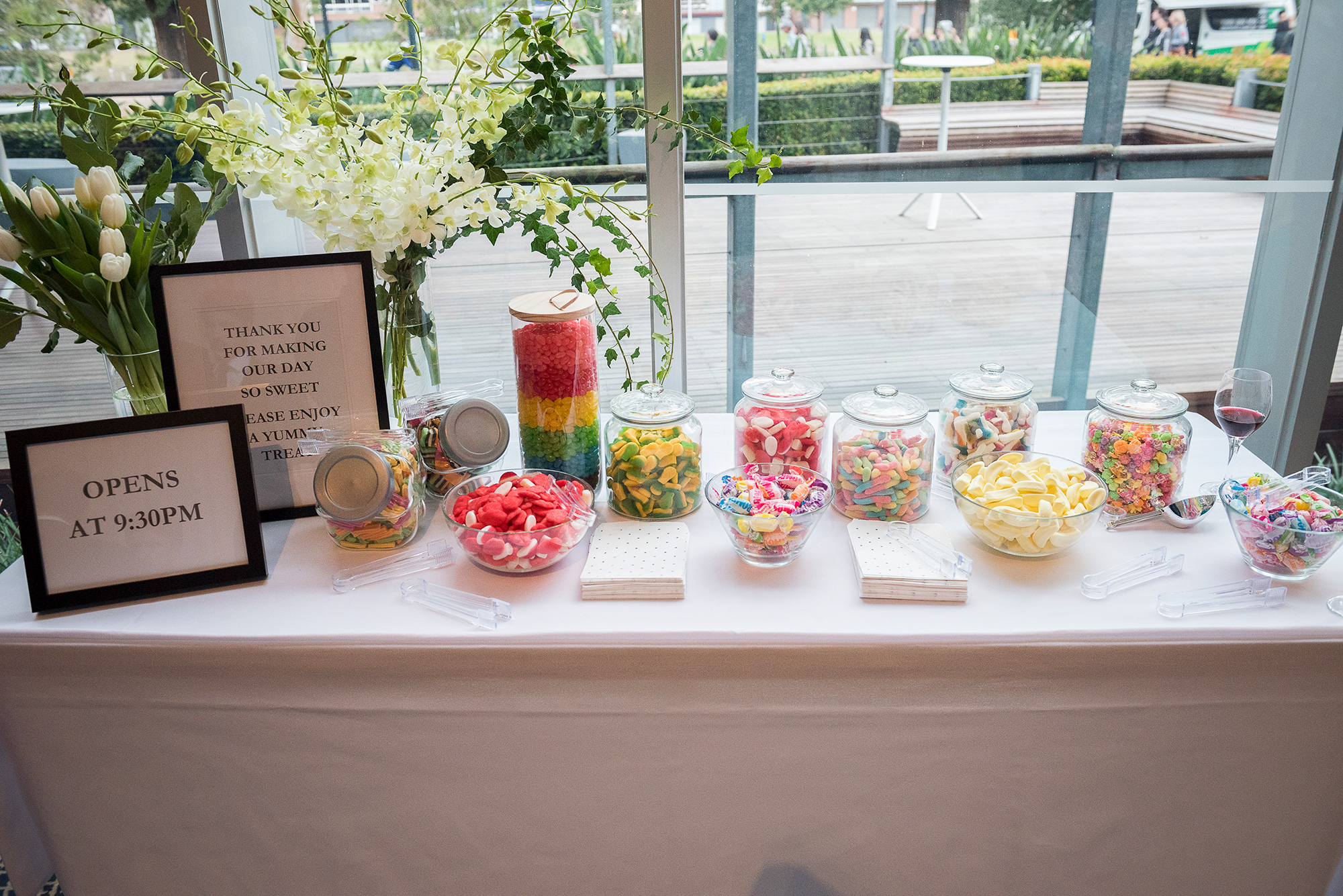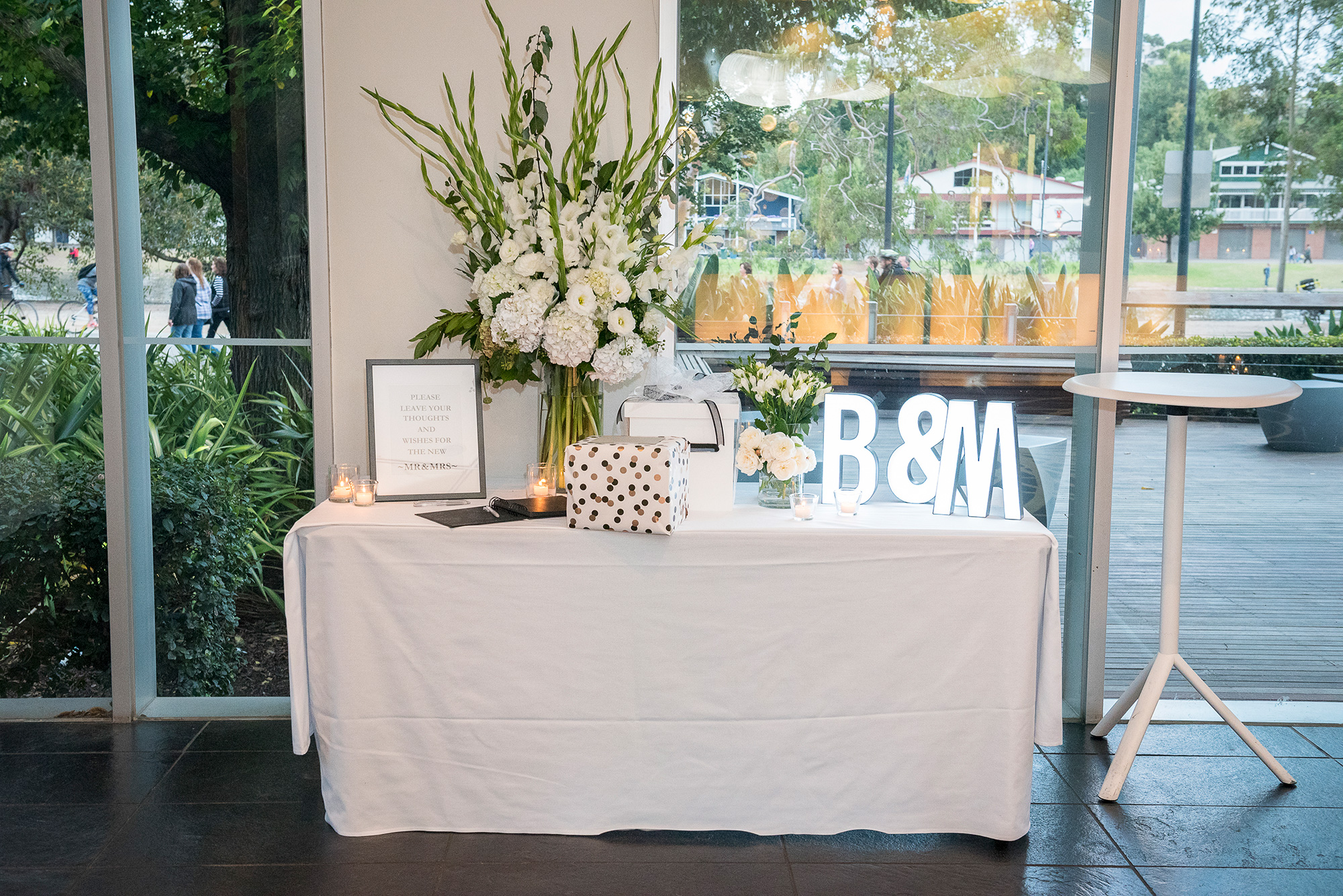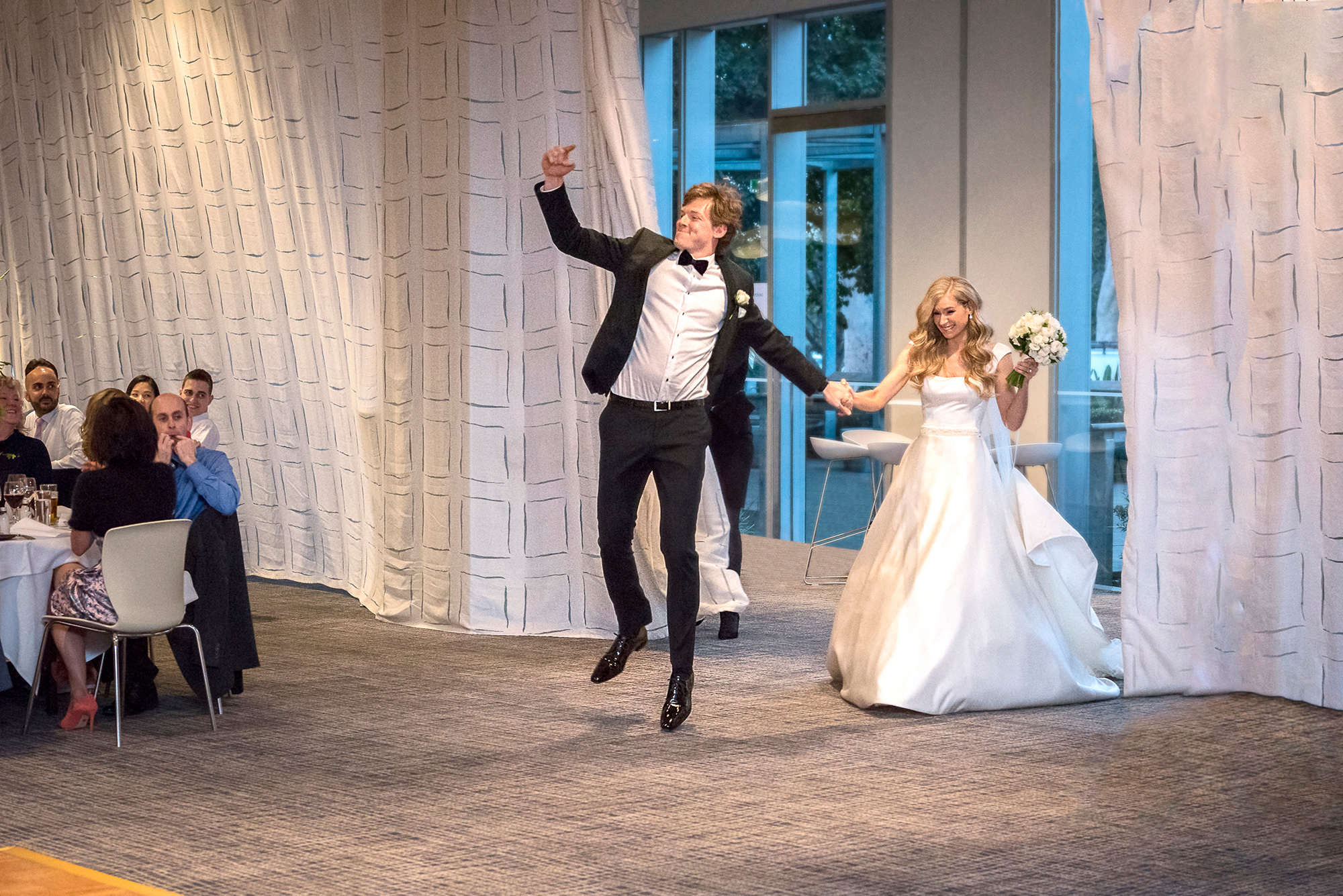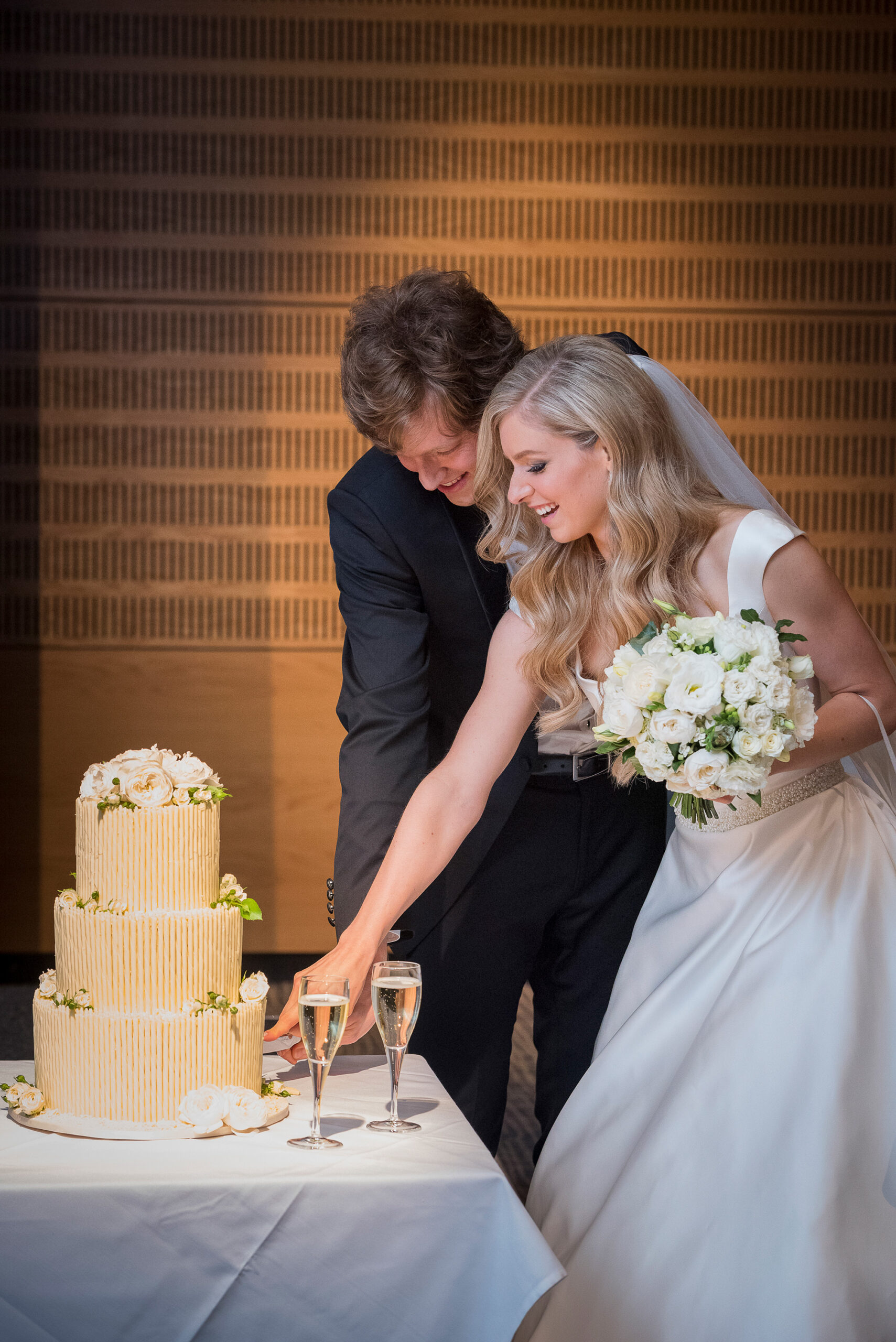 AB FAB Cakes created this three-tiered masterpiece for the reception.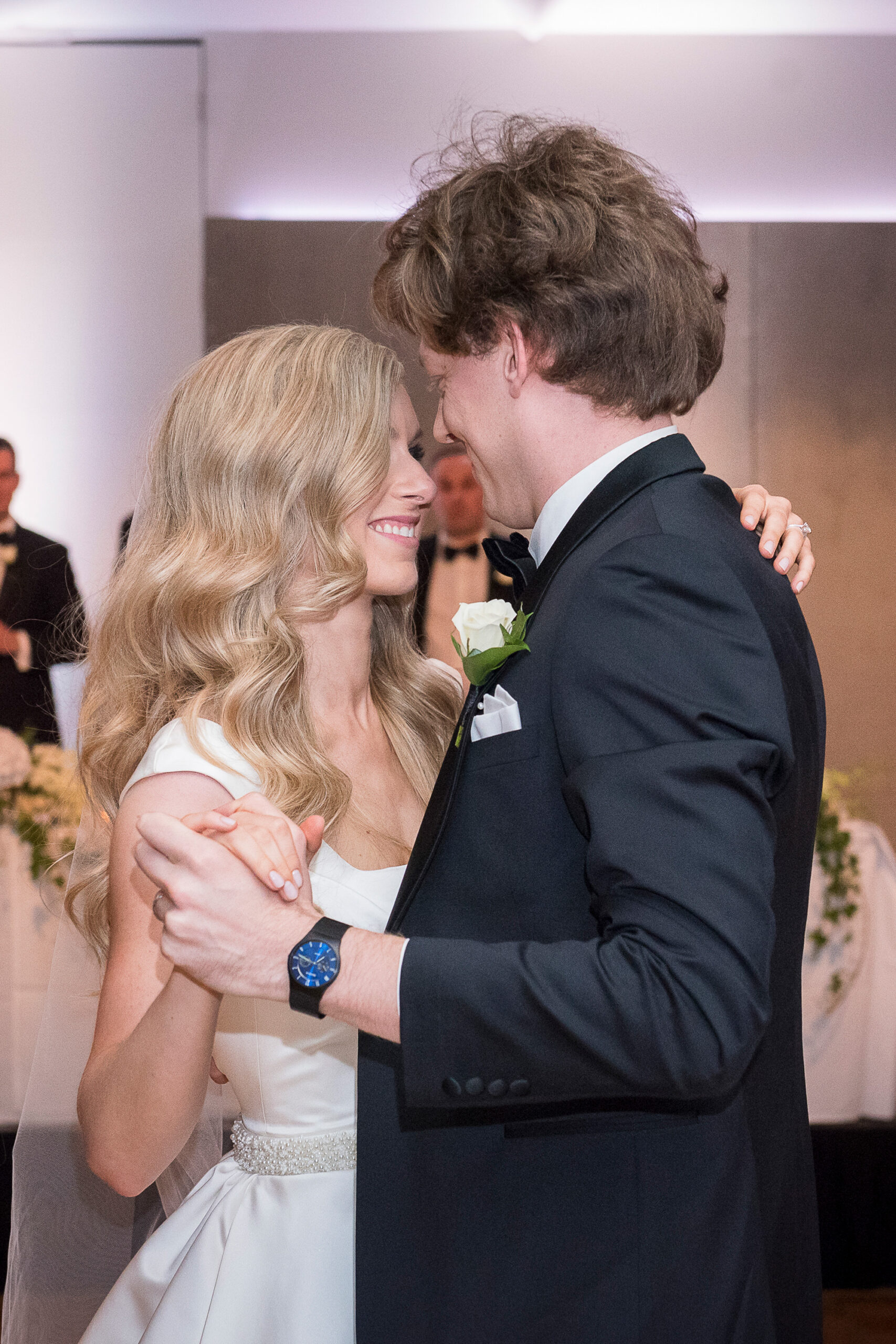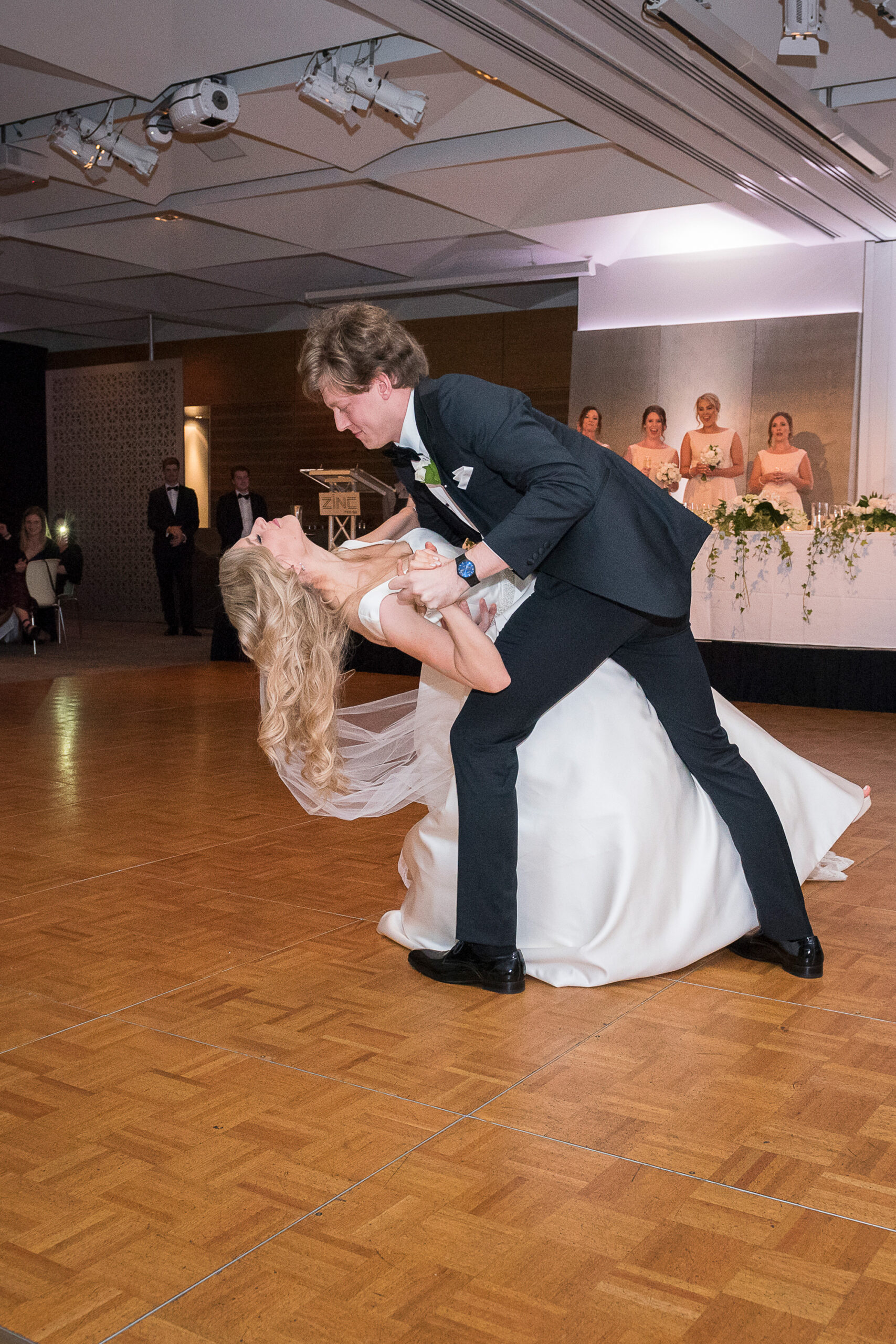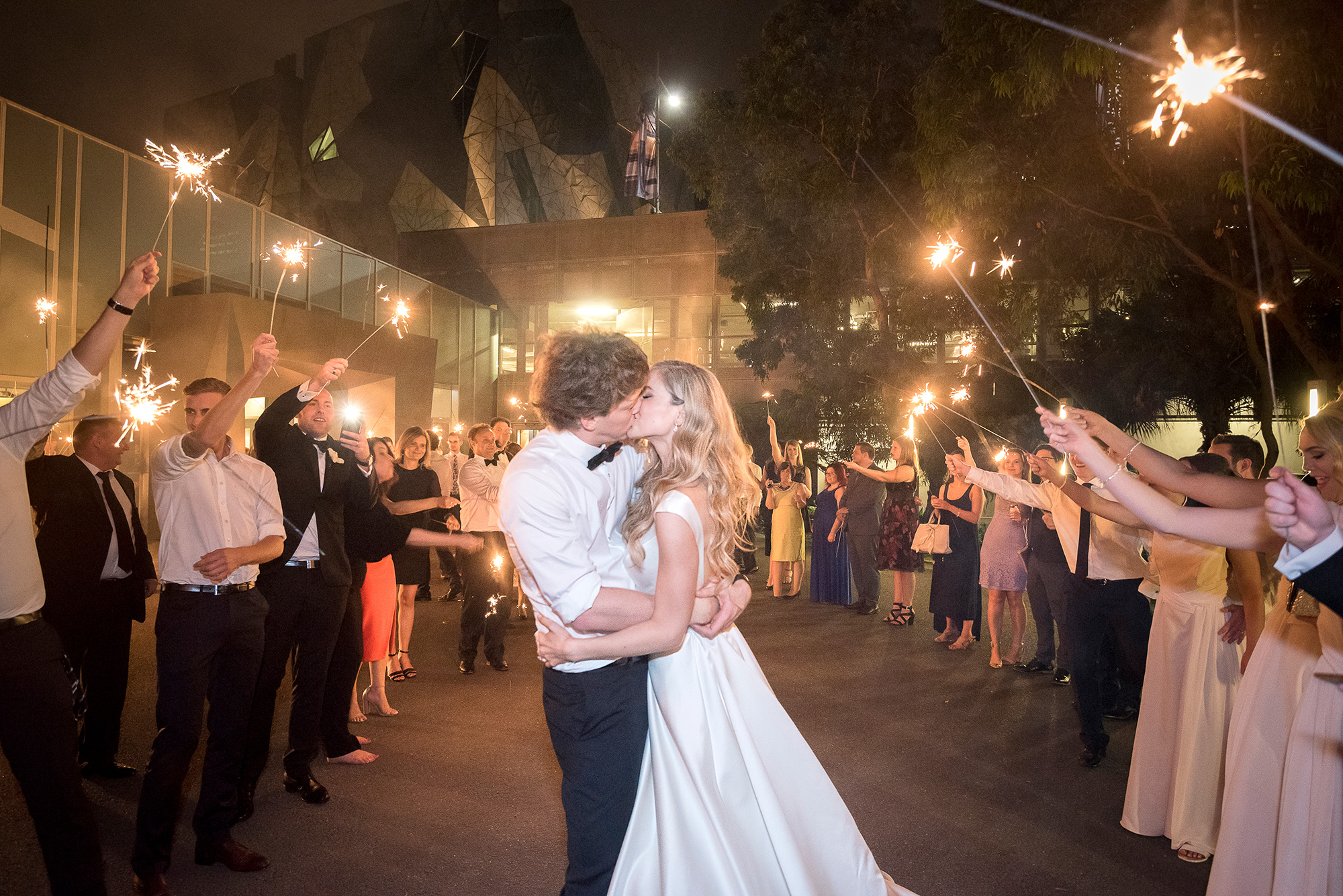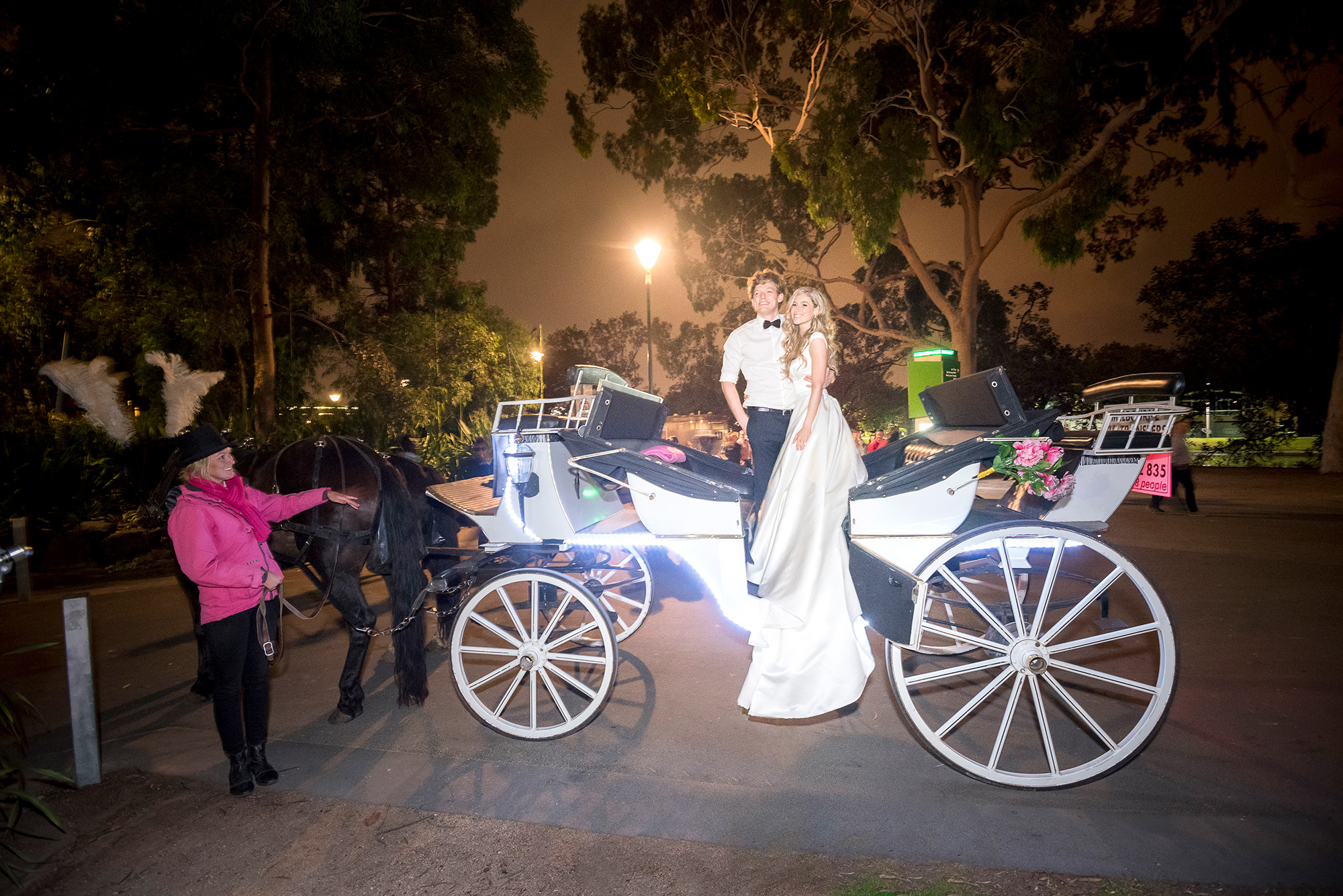 The wedding which began with a grand entrance ended the same way with a horse and carriage.
Video by The White Tree.