It may not have been his original plan, but a spontaneous proposal at the zoo was everything animal lover Katie-Jane Conomos could have hoped for from Simon Wawrzyniak.
The Melbourne couple, aged 36 and 32 respectively, were holidaying in New Zealand. As they were travelling around, Simon was keeping his eyes peeled for the perfect engagement ring. On the second last day he found "the one", but Katie had become ill and was too sick for him to possibly make the move. On their last day, he instead took her to the zoo.
"We were at the African animals exhibit all by ourselves… and when I looked at the enclosure, the animals were looking like they were going to leave. So I turned around to tell Simon I think we might be too late," explains Katie. "There he was on one knee in front of me with a box in his hands. I stopped breathing and he said 'Katie I love you so much, will you marry me?' He didn't even get to finish the sentence and I said yes."
They married at their modern rustic wedding in the Yarra Valley's Zonzo Estate on February 2, 2017, roughly two years after their engagement. Guests were treated to surprises and personal touches including a grand helicopter entrance, but perhaps one of the most meaningful was the one Katie had planned for her groom.
"I decided I wanted to sing to Simon at the reception. Only issue was I didn't know how, and I was terrified I was tone deaf!" she explains. "I wanted to show him that even though I'm introverted, when I'm with him he gives me the courage to tackle anything."
After six months training with a singing coach, Katie's moment in the spotlight arrived. "He was shocked but so proud and I felt invincible. It was one of the best ways for us to start our married life together."
Photos courtesy of Sigrid Petersen Photography and White Rabbit Productions.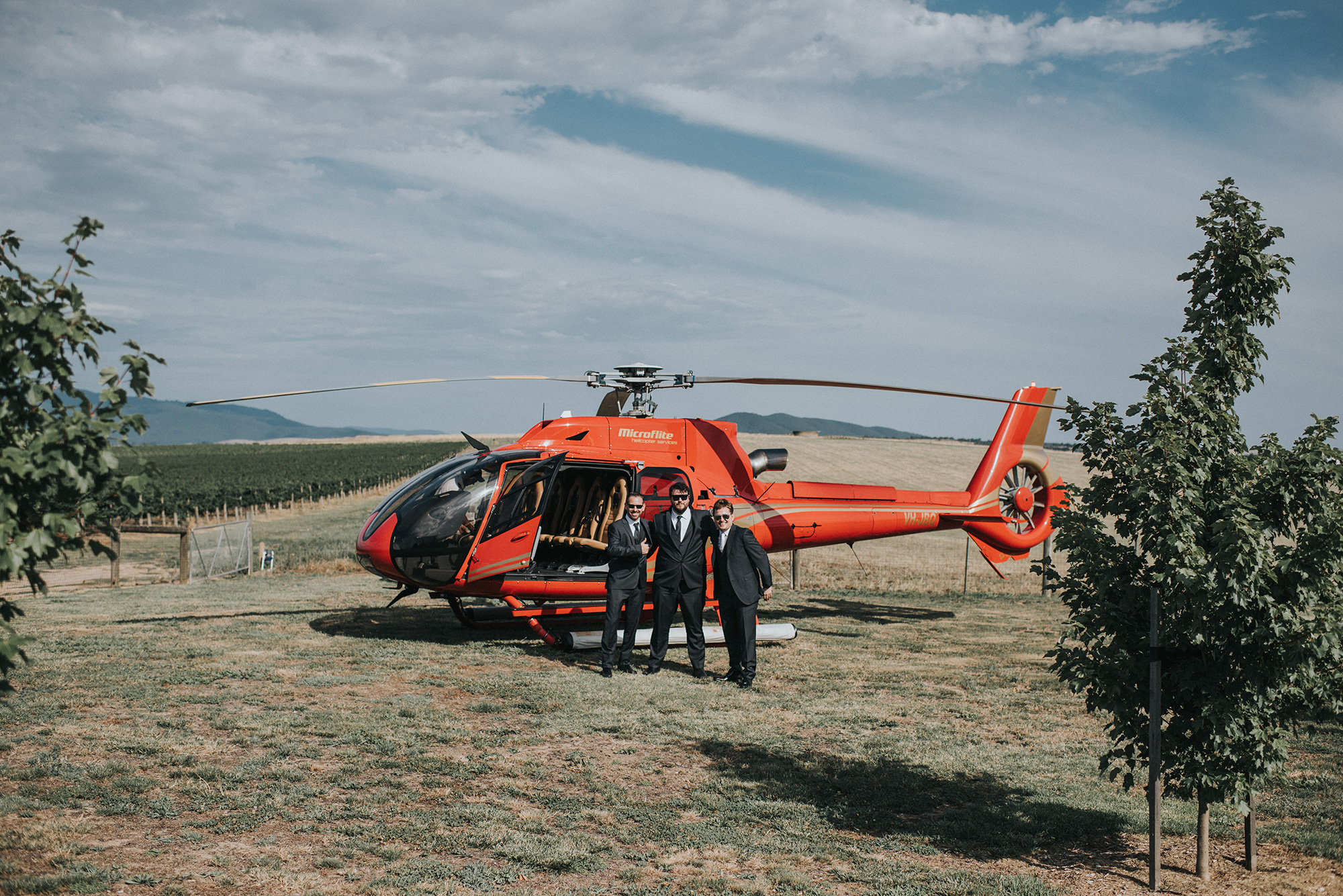 Simon and his groomsmen arriving by helicopter was a total surprise for all on the day. The couple managed to keep it from everyone, even their bridal party.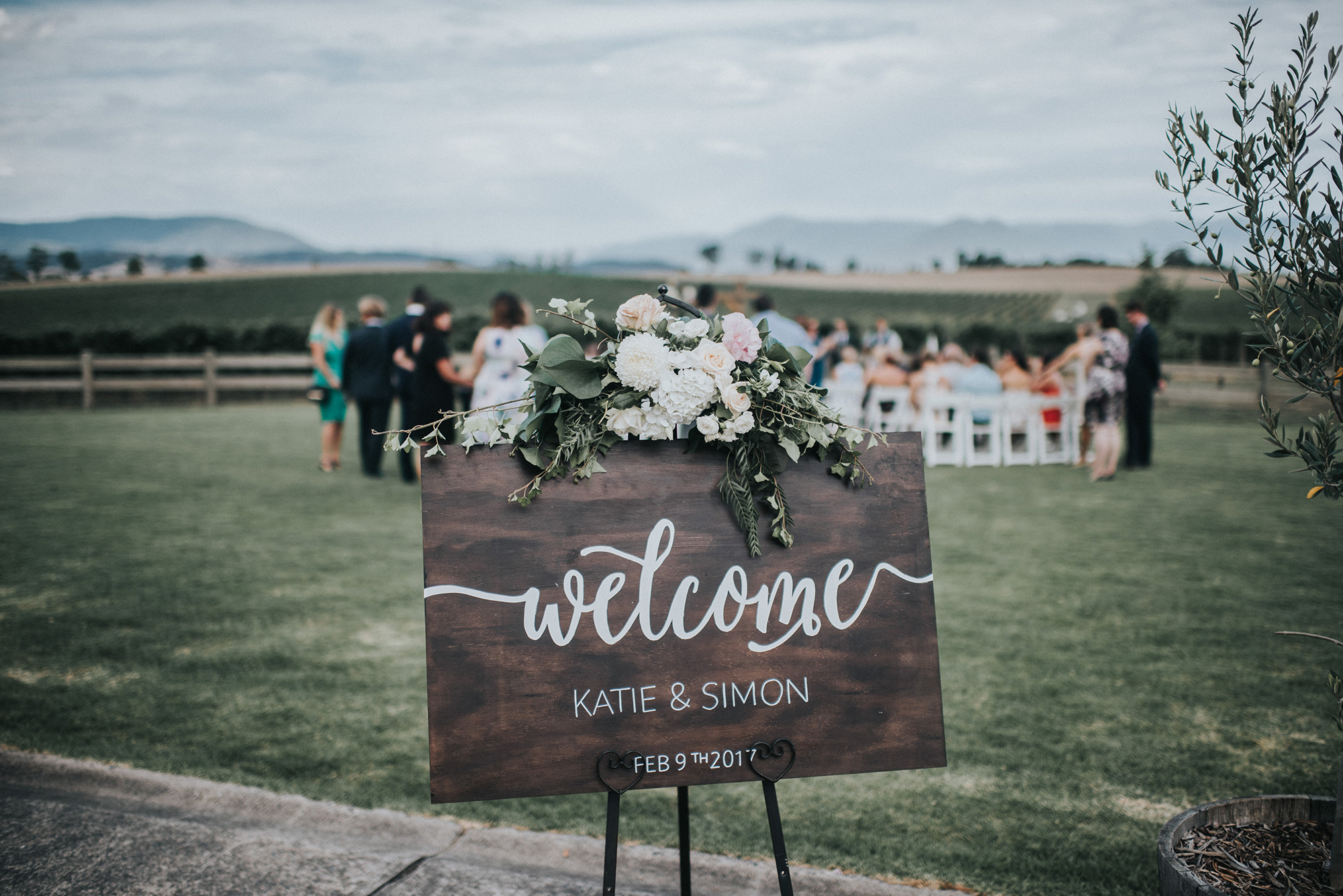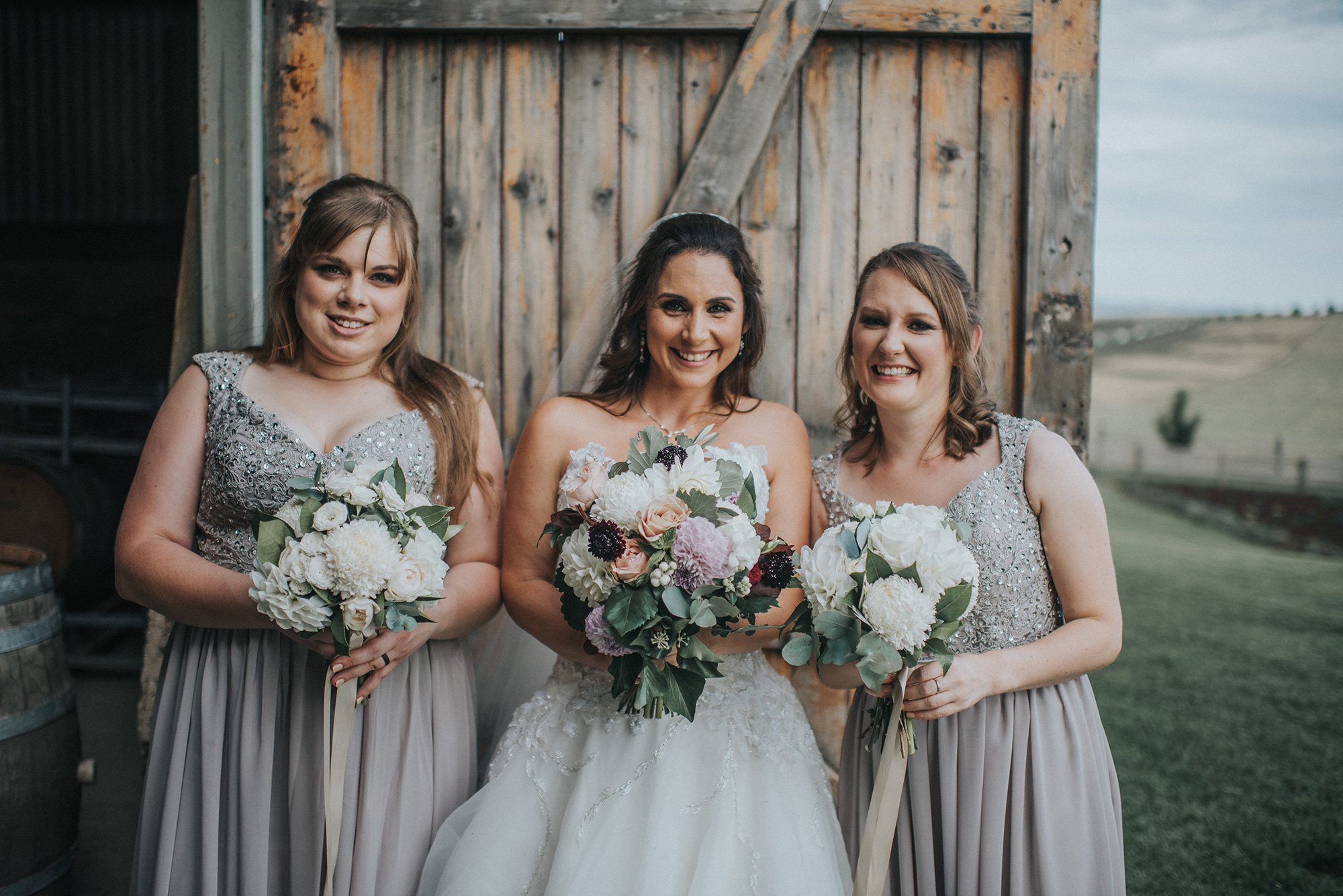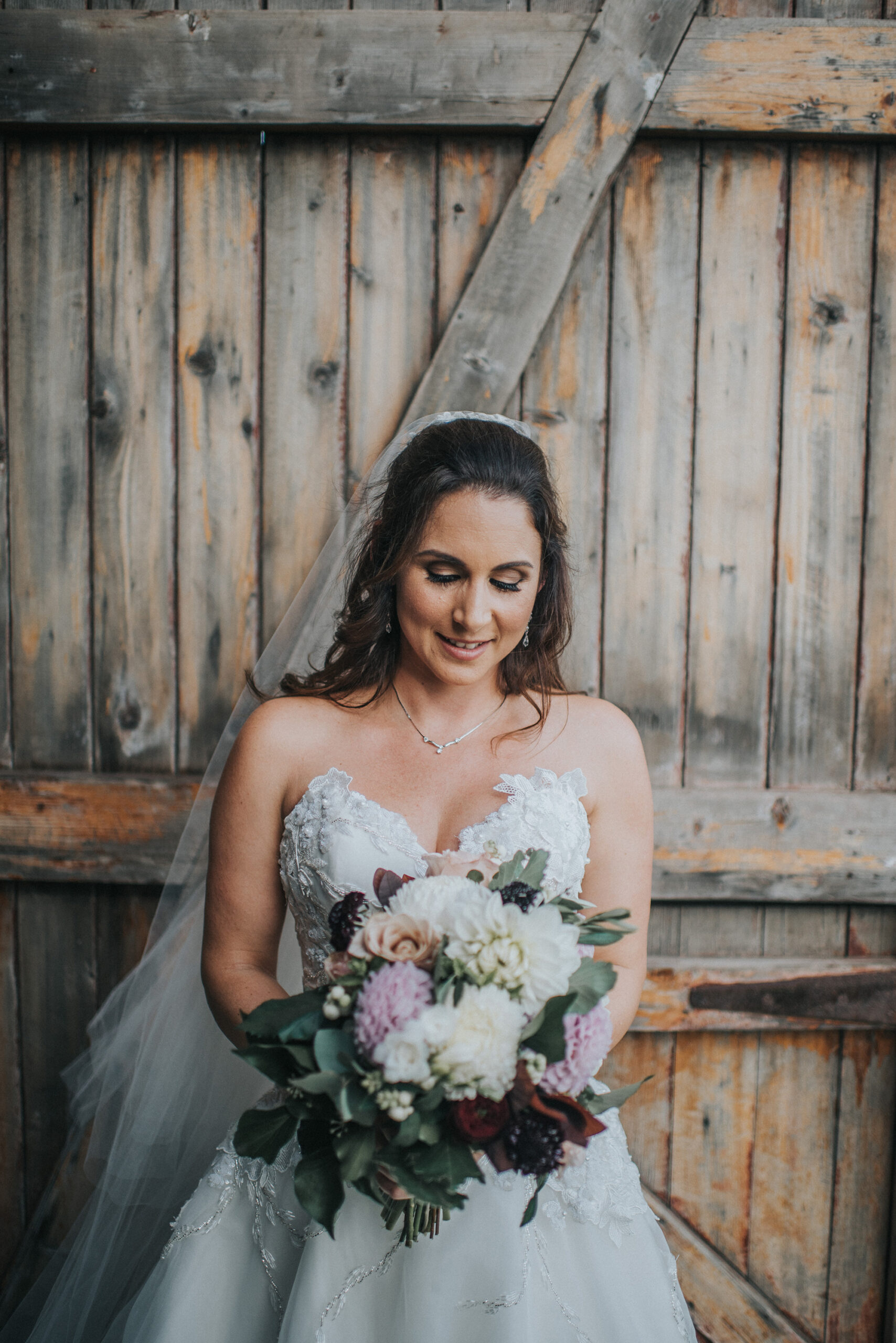 Sugar Bee Flowers' floral arrangements included country style blooms for bouquets, ceremony arbour and reception space. "The best florist I think I've ever met," praises Katie.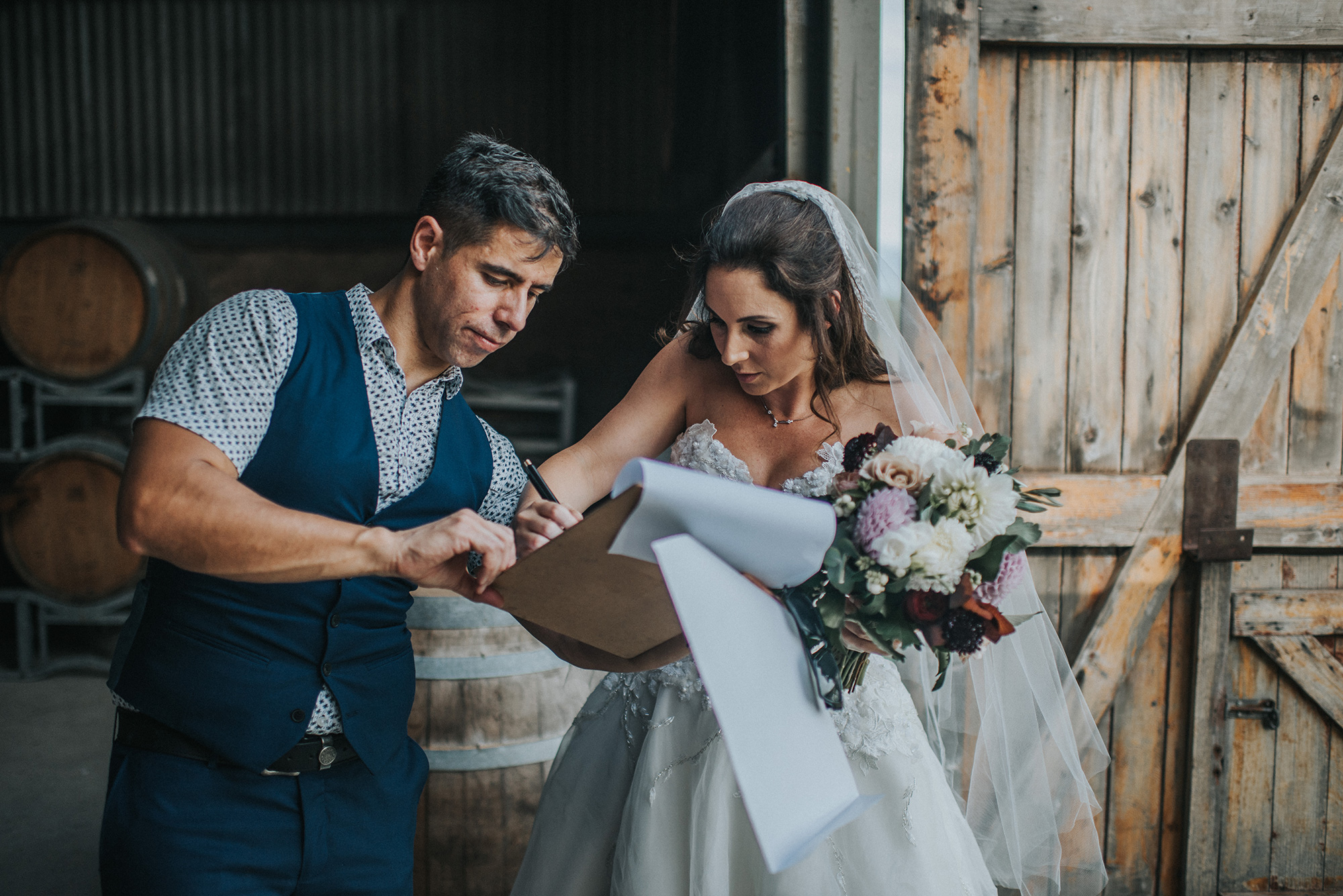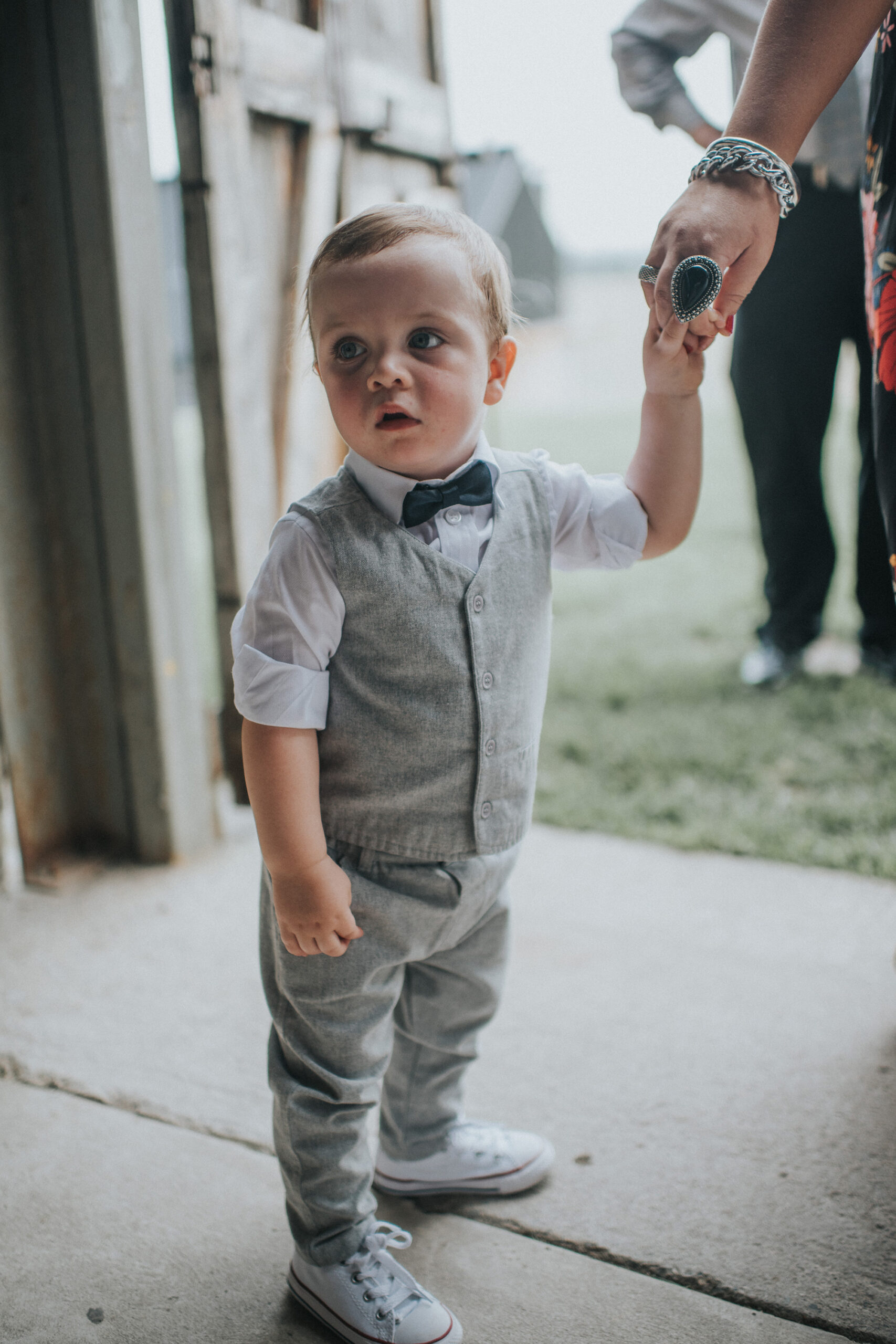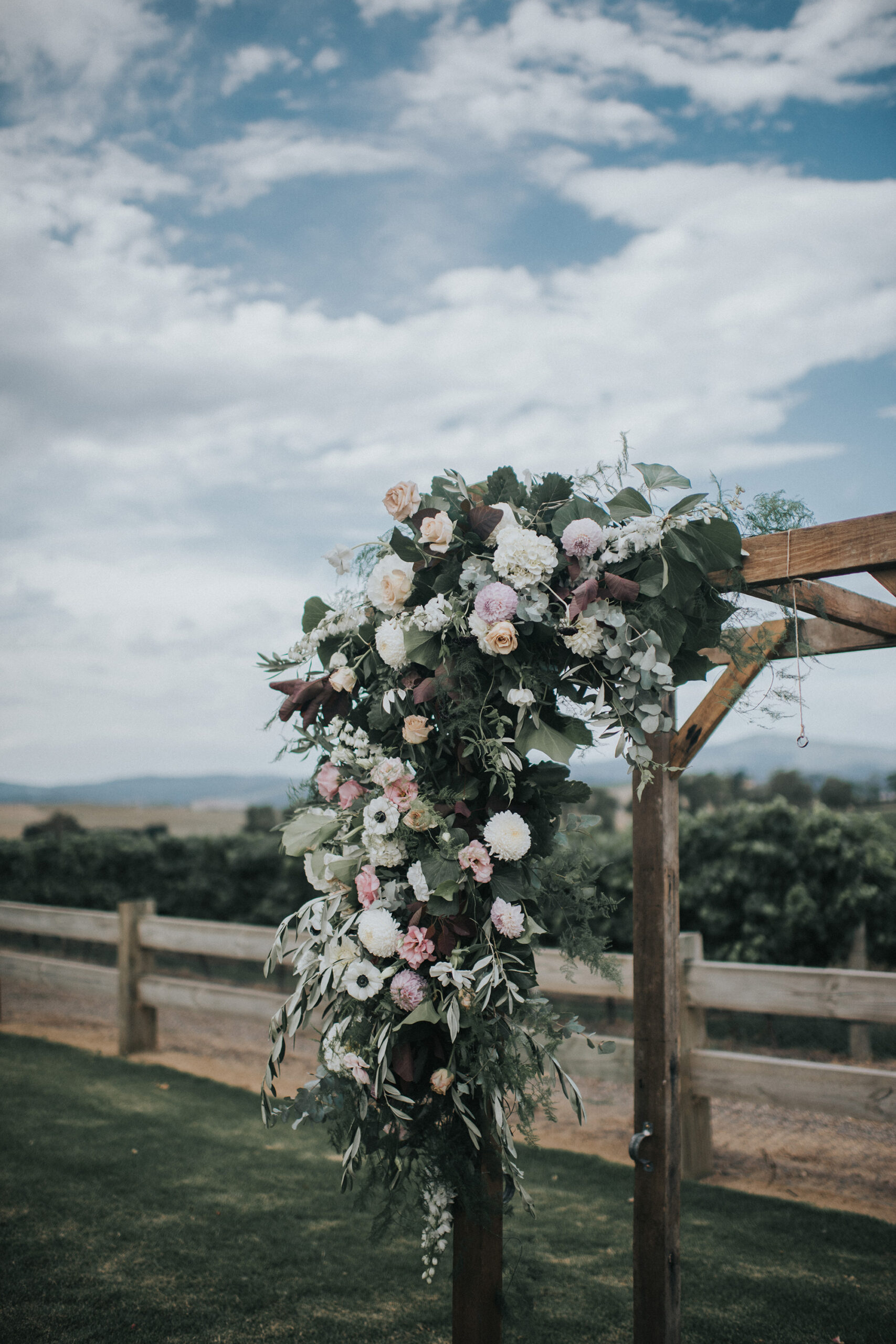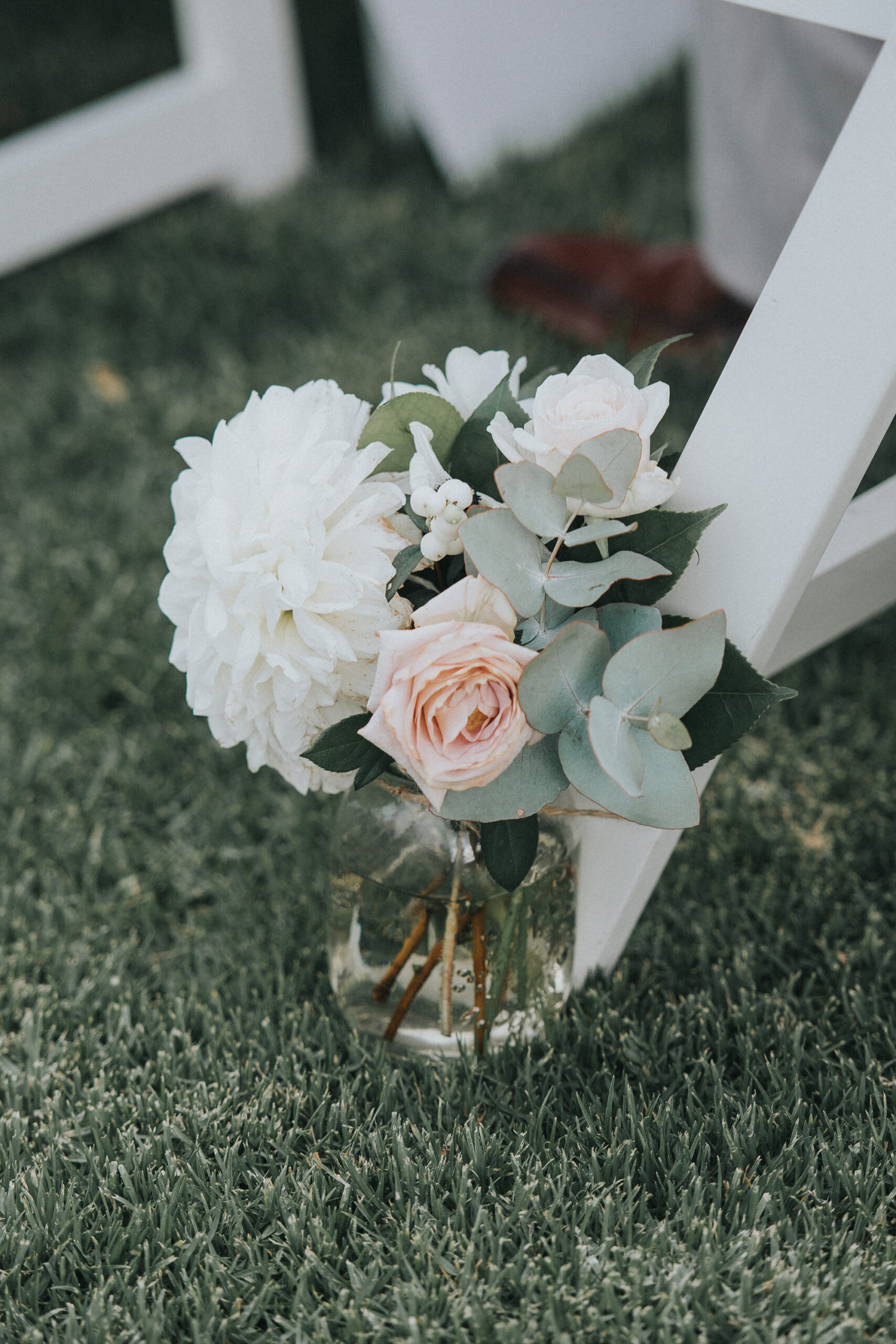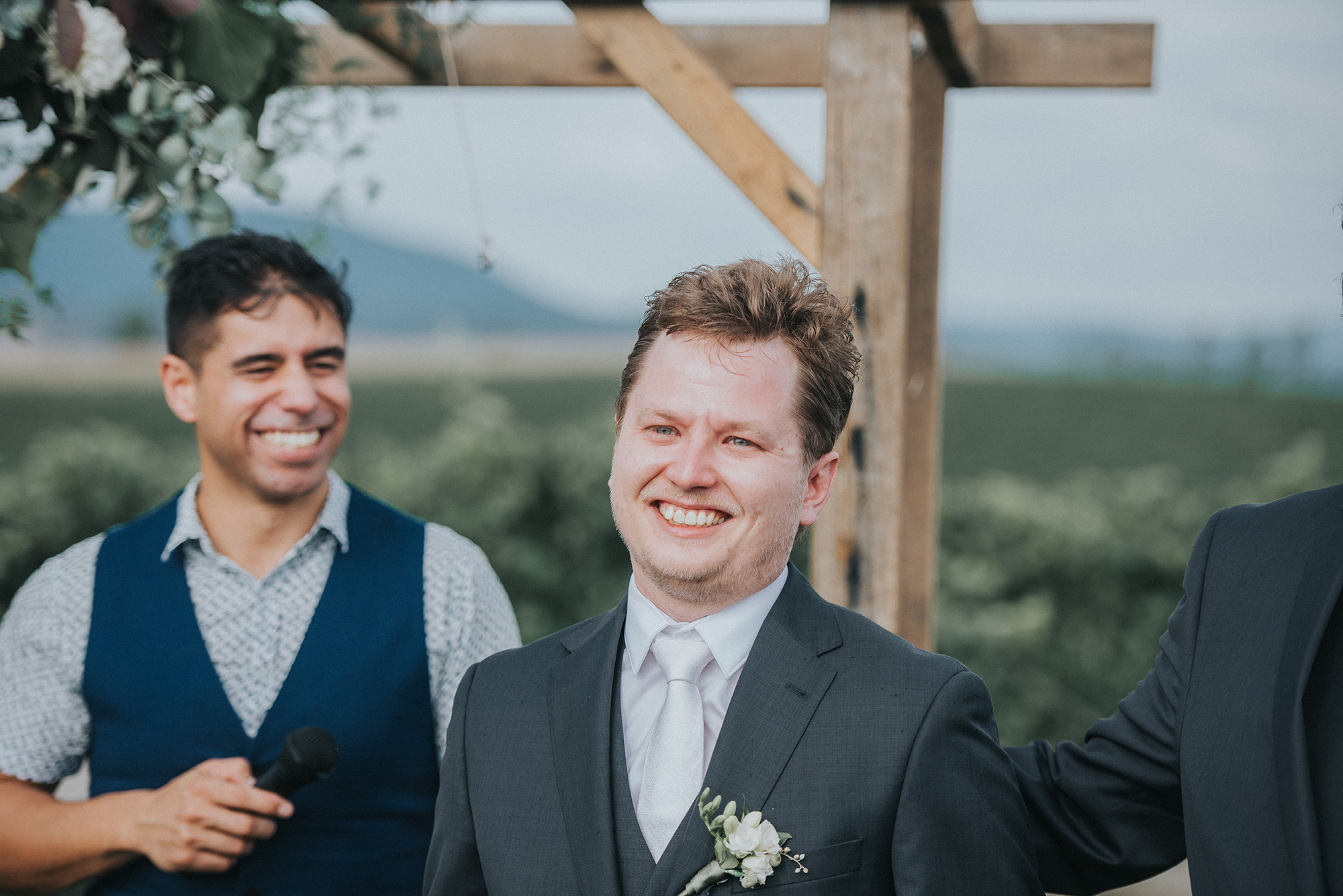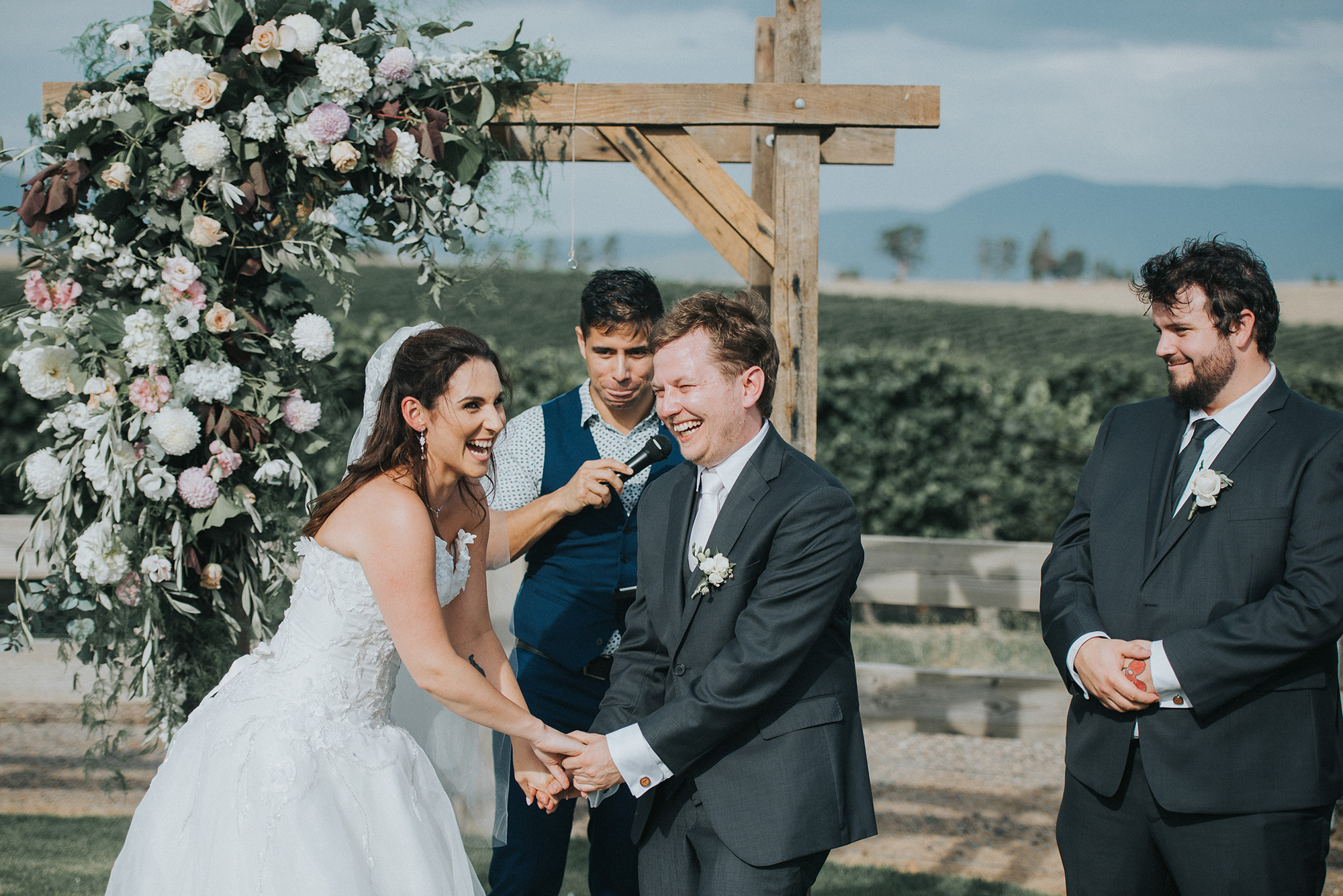 The bride and groom describe their celebrant Russ Macumber as "the best ever". "He'll make you laugh, he'll make you cry and he'll change your life by helping you marry your best friend," says Katie.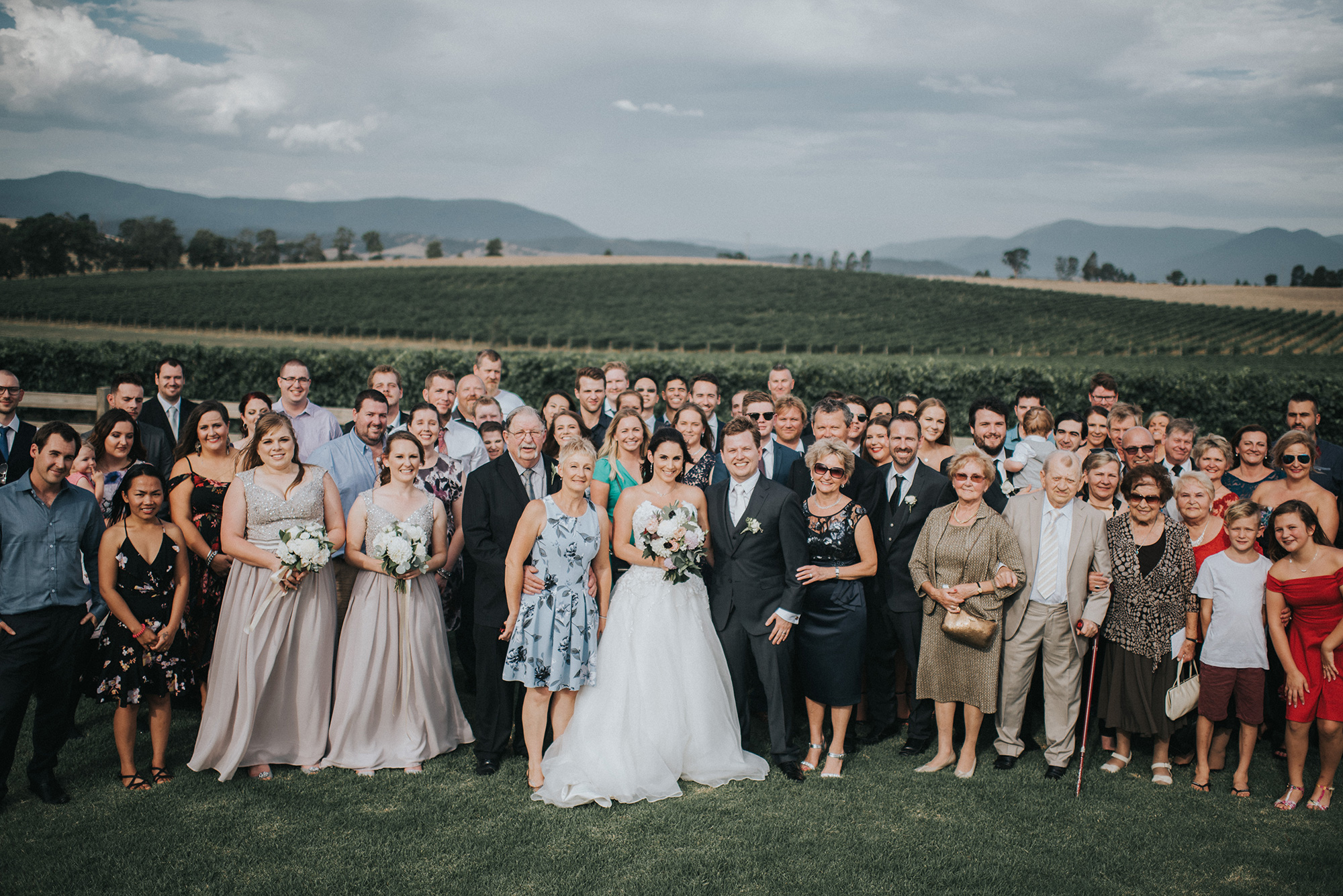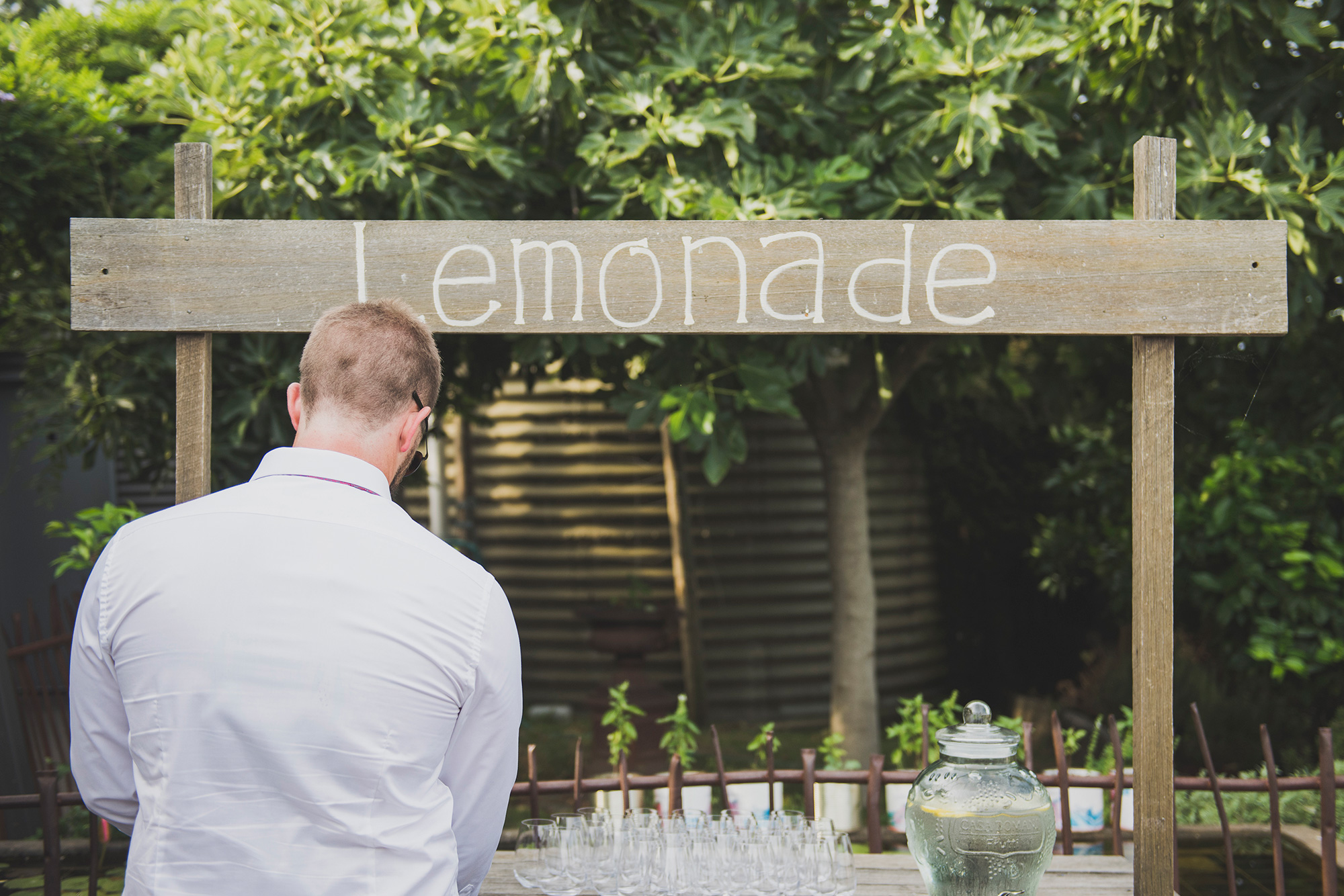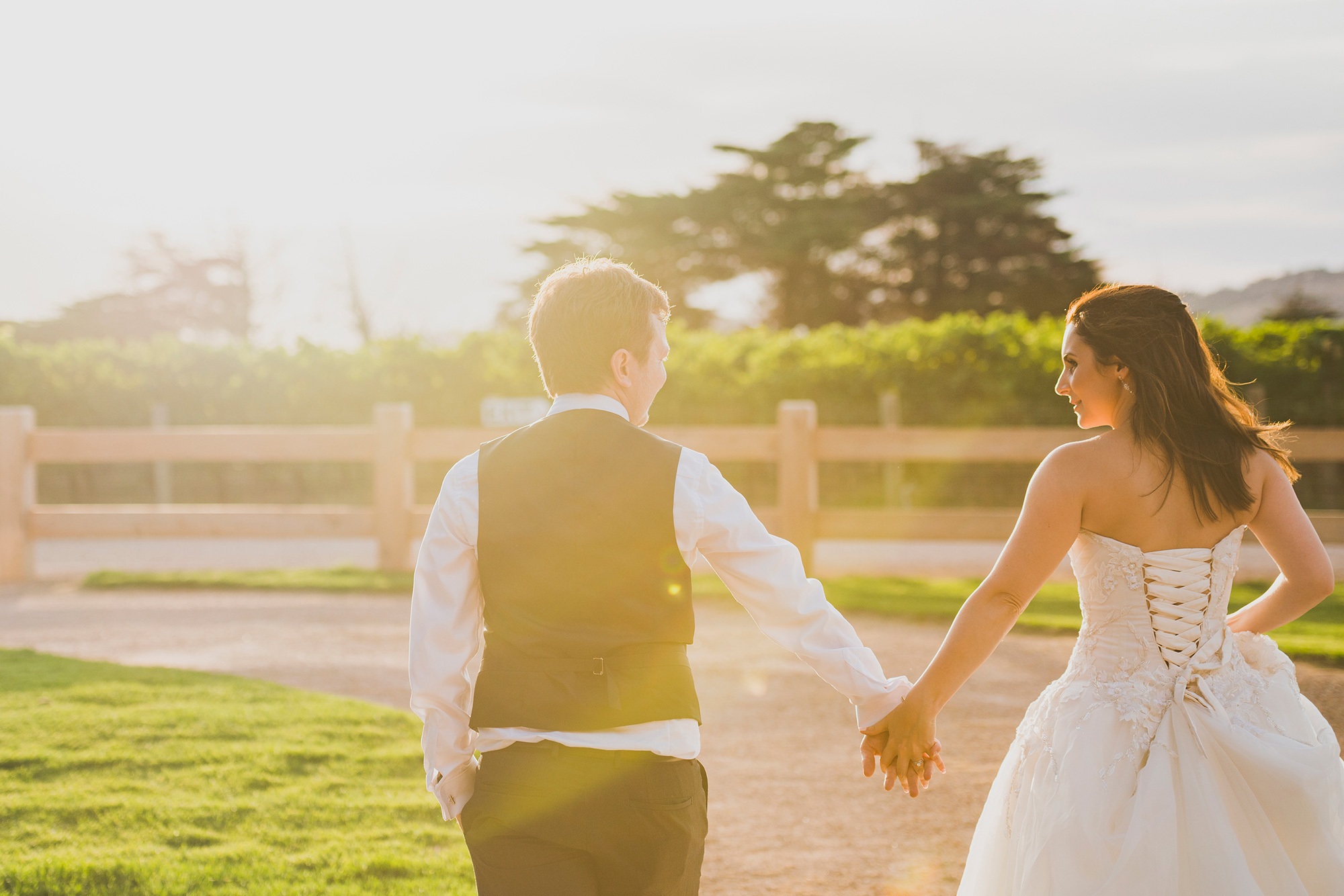 Katie found her dress 18 months before the big day and it was the first one she tried on. "It was such a simple choice to make and I am still so happy with my decision," she says.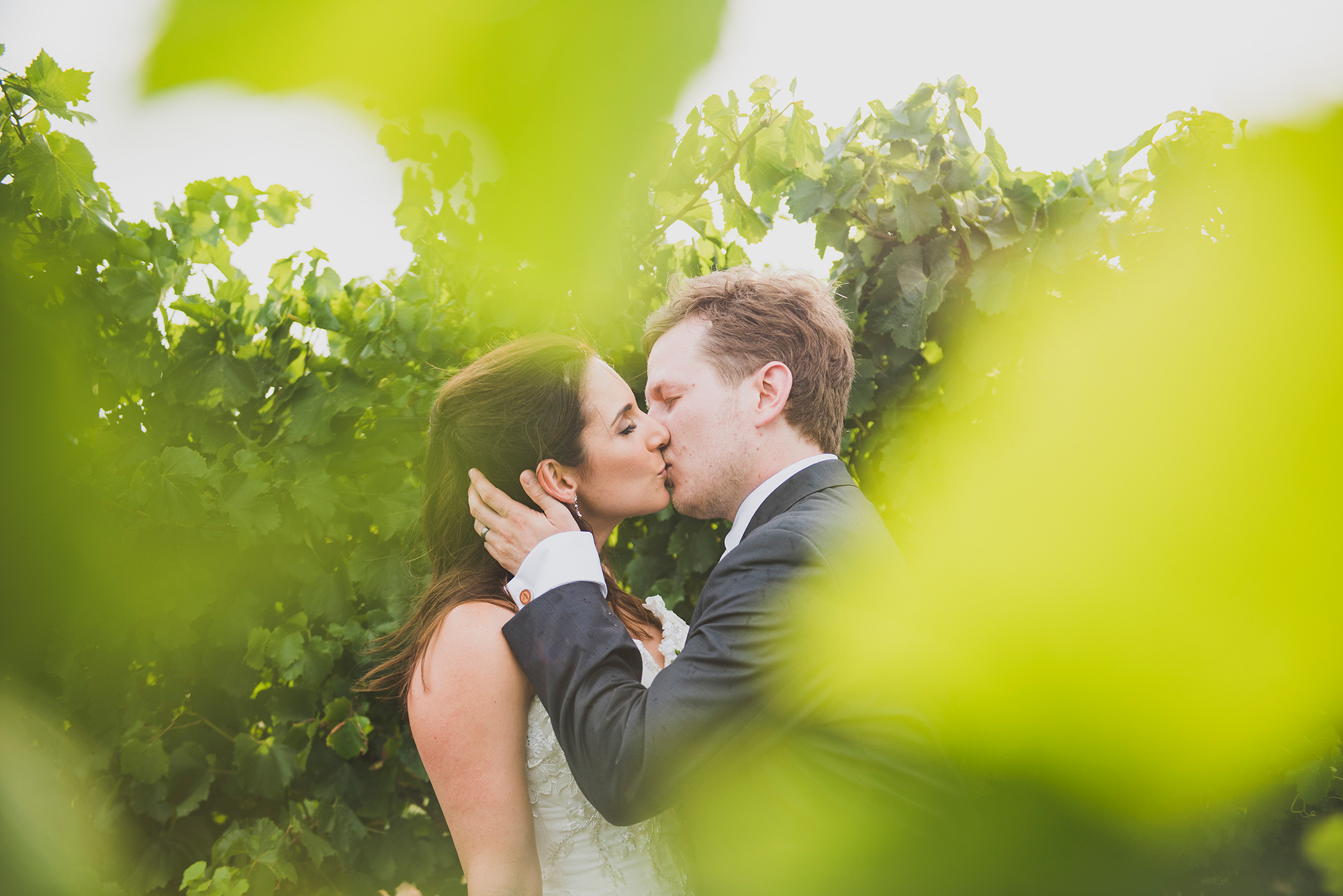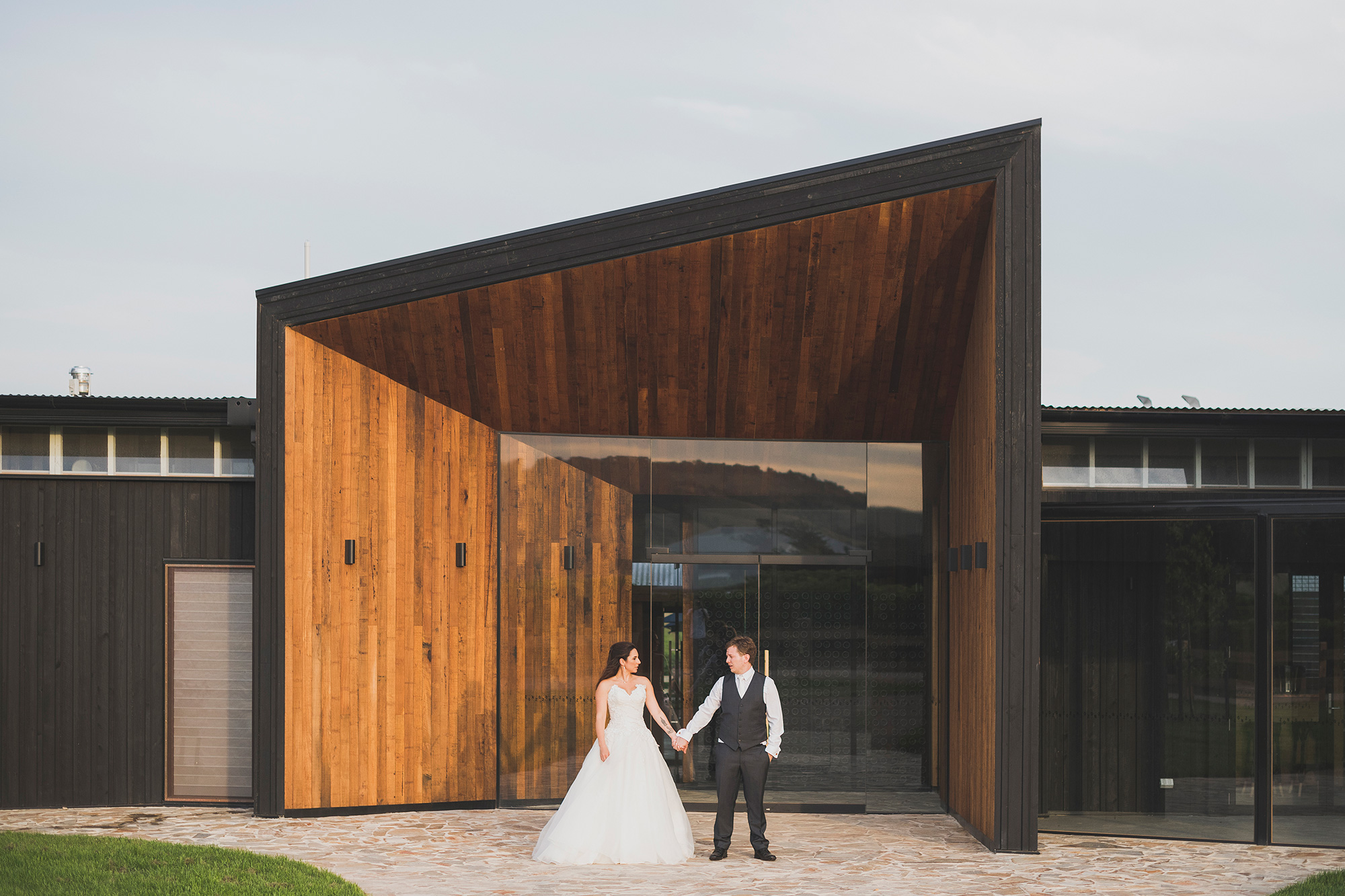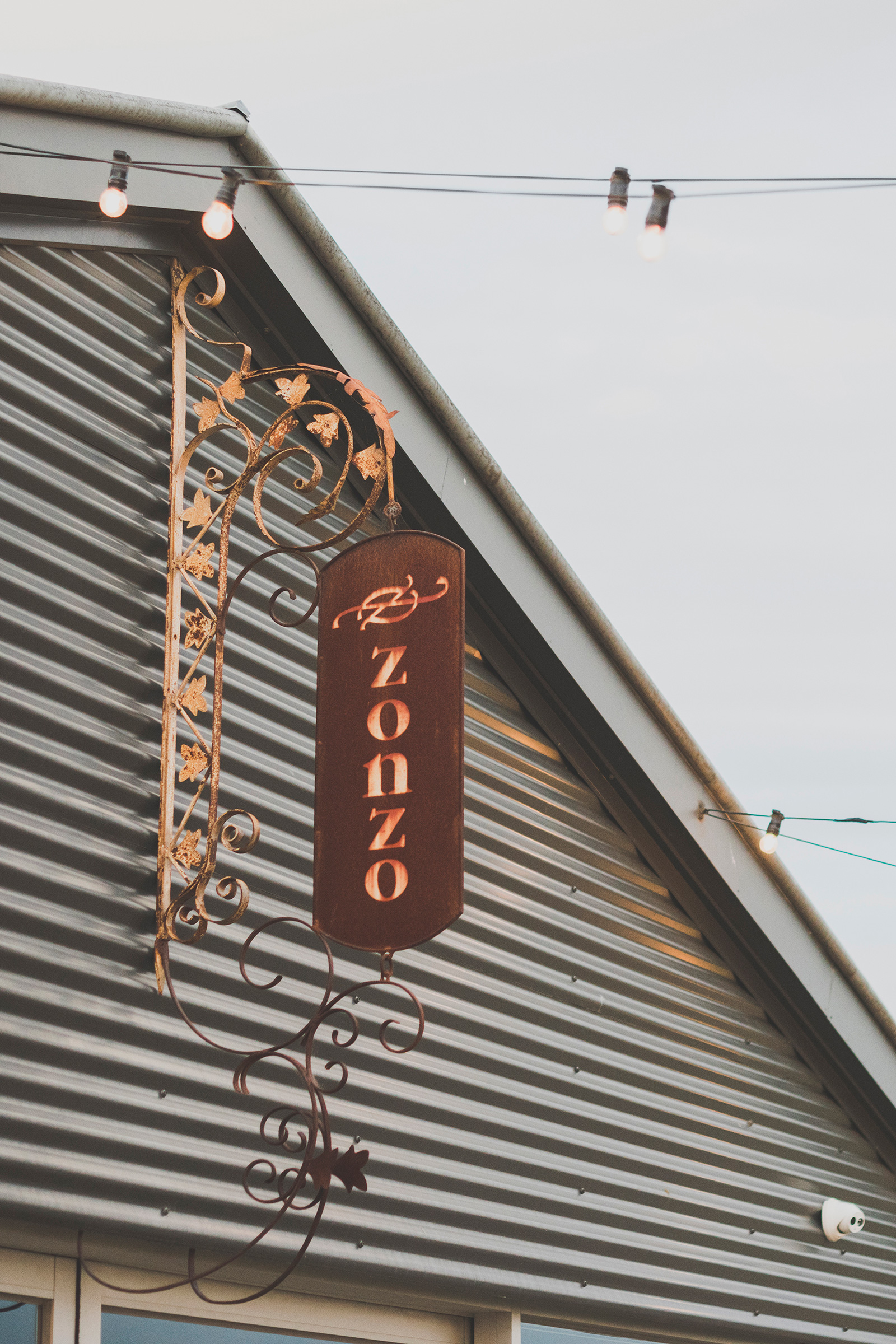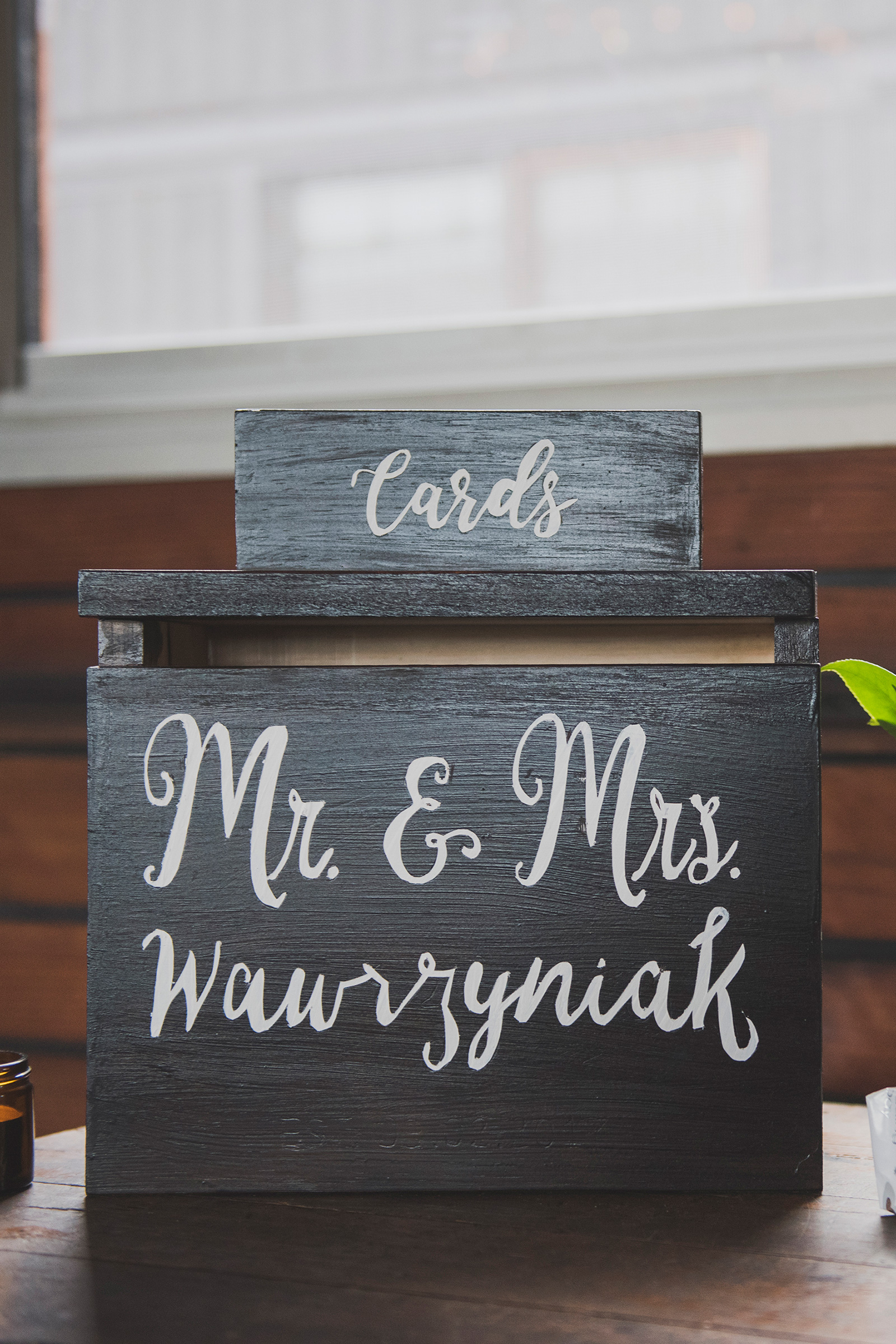 Katie praises the staff at Zonzo Estate as going above and beyond. "On the day they blended in and if you even thought about the fact that you may need something they just appeared and made it happen," she says.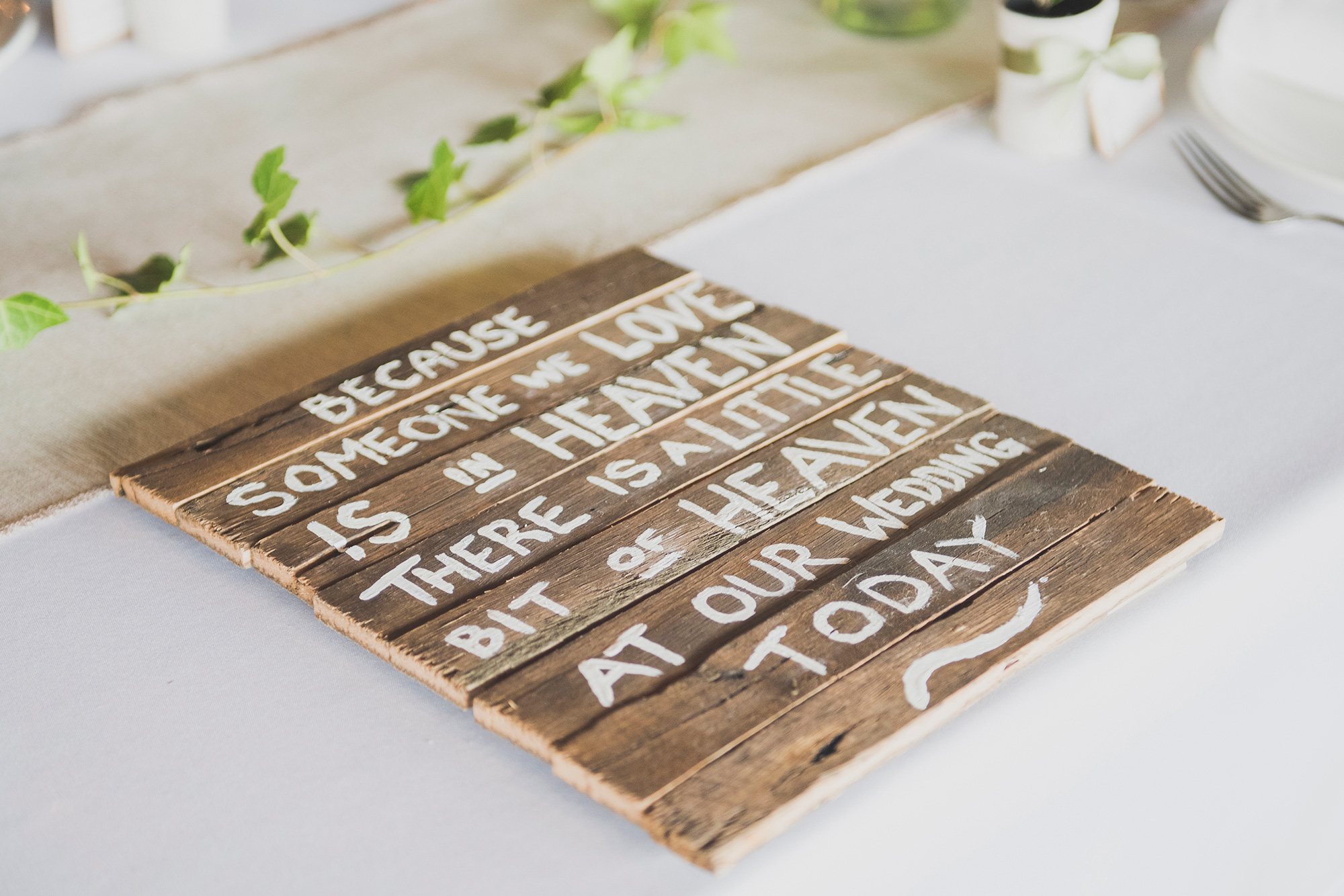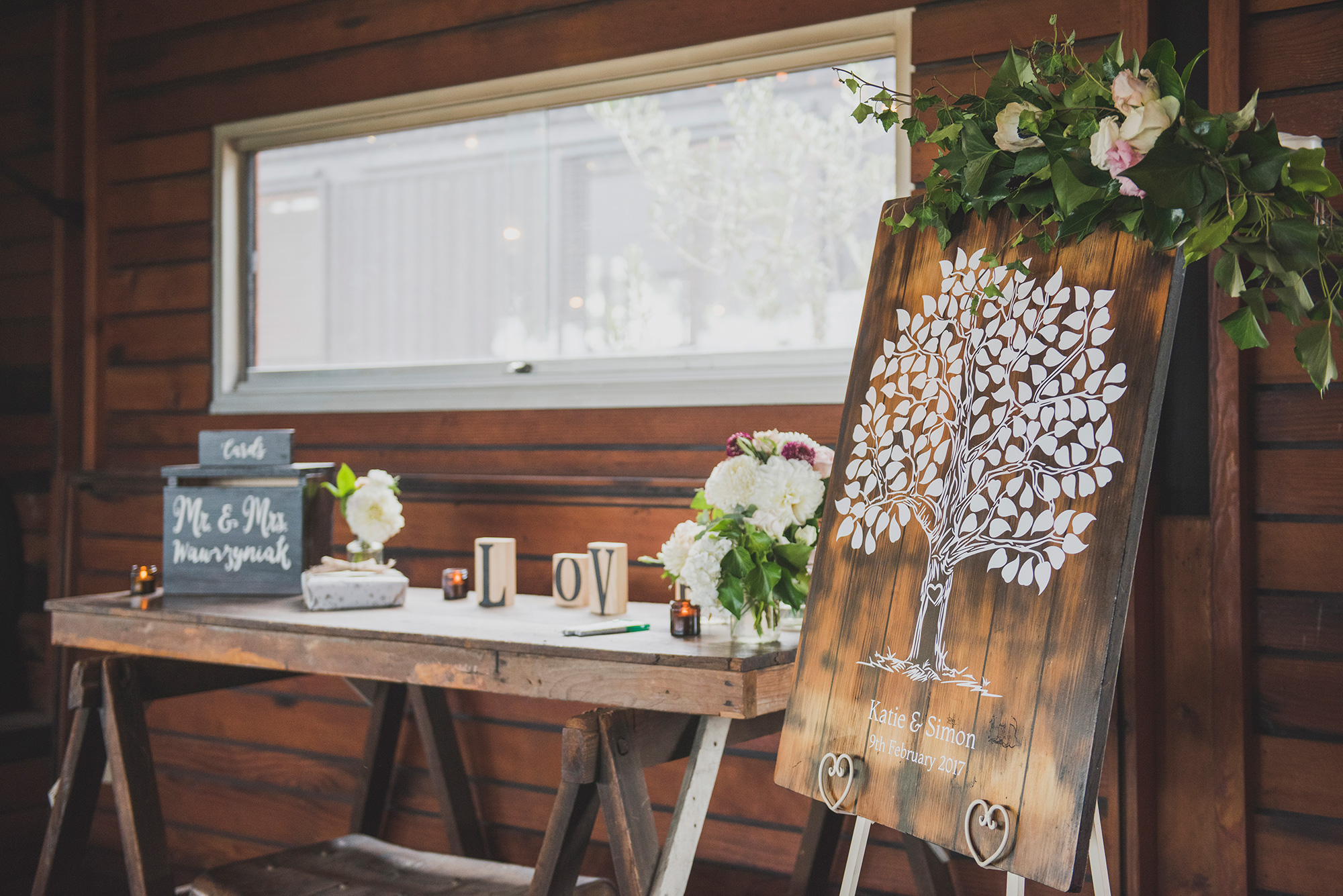 A rustic fingerprint tree, signage around the venue and the couple's invitations were all handcrafted by groom Simon. "I came up with the ideas and he brought them to life," describes Katie.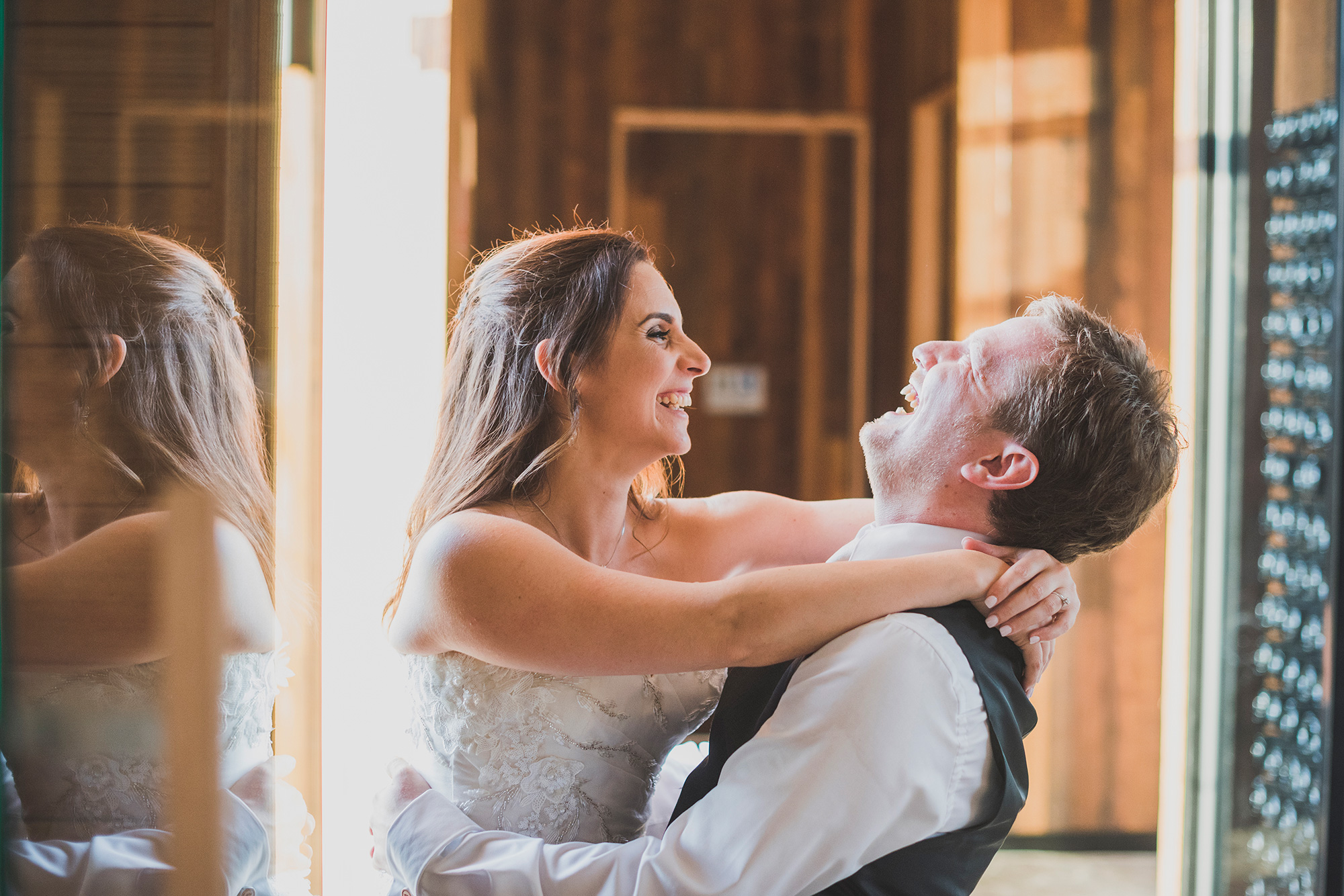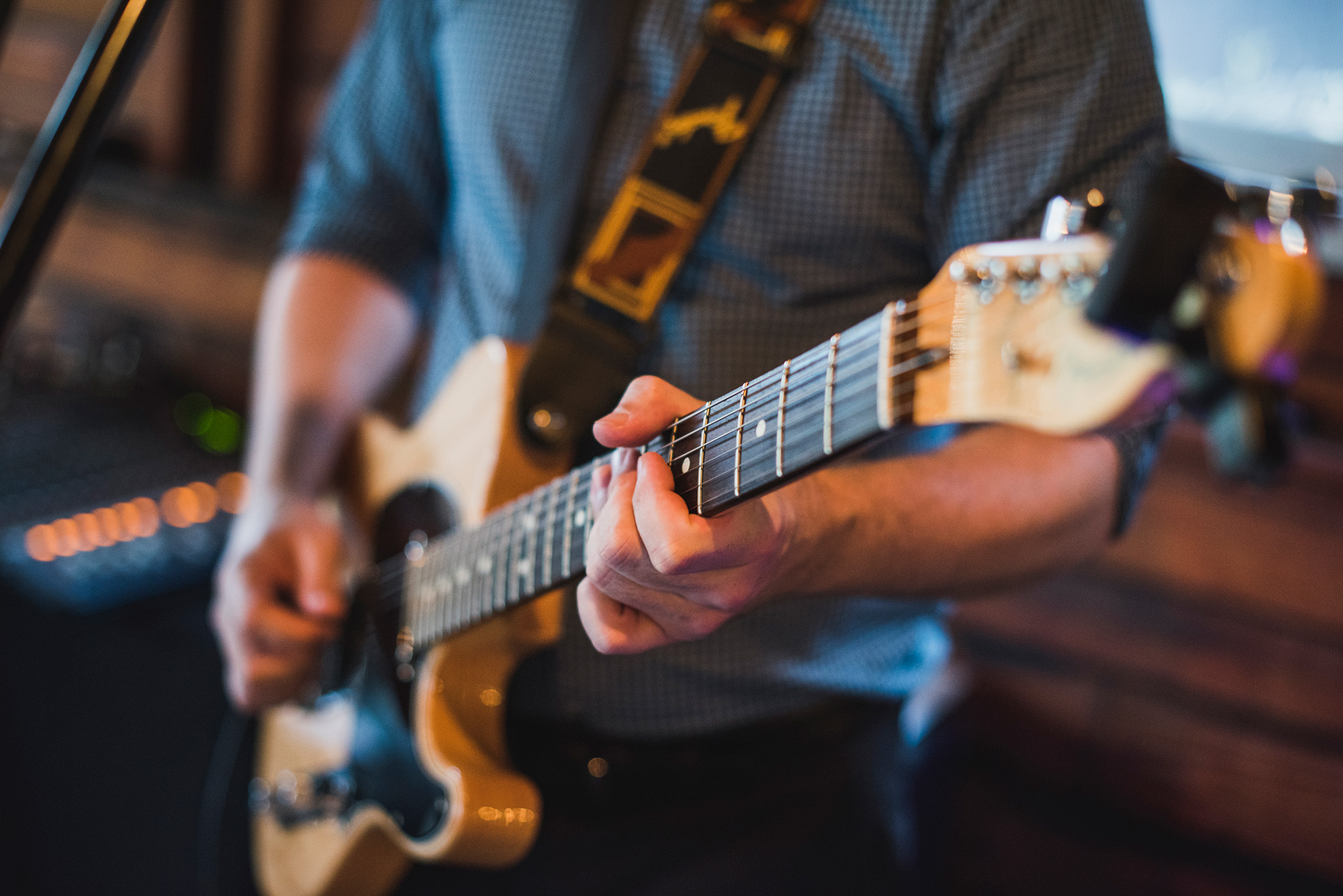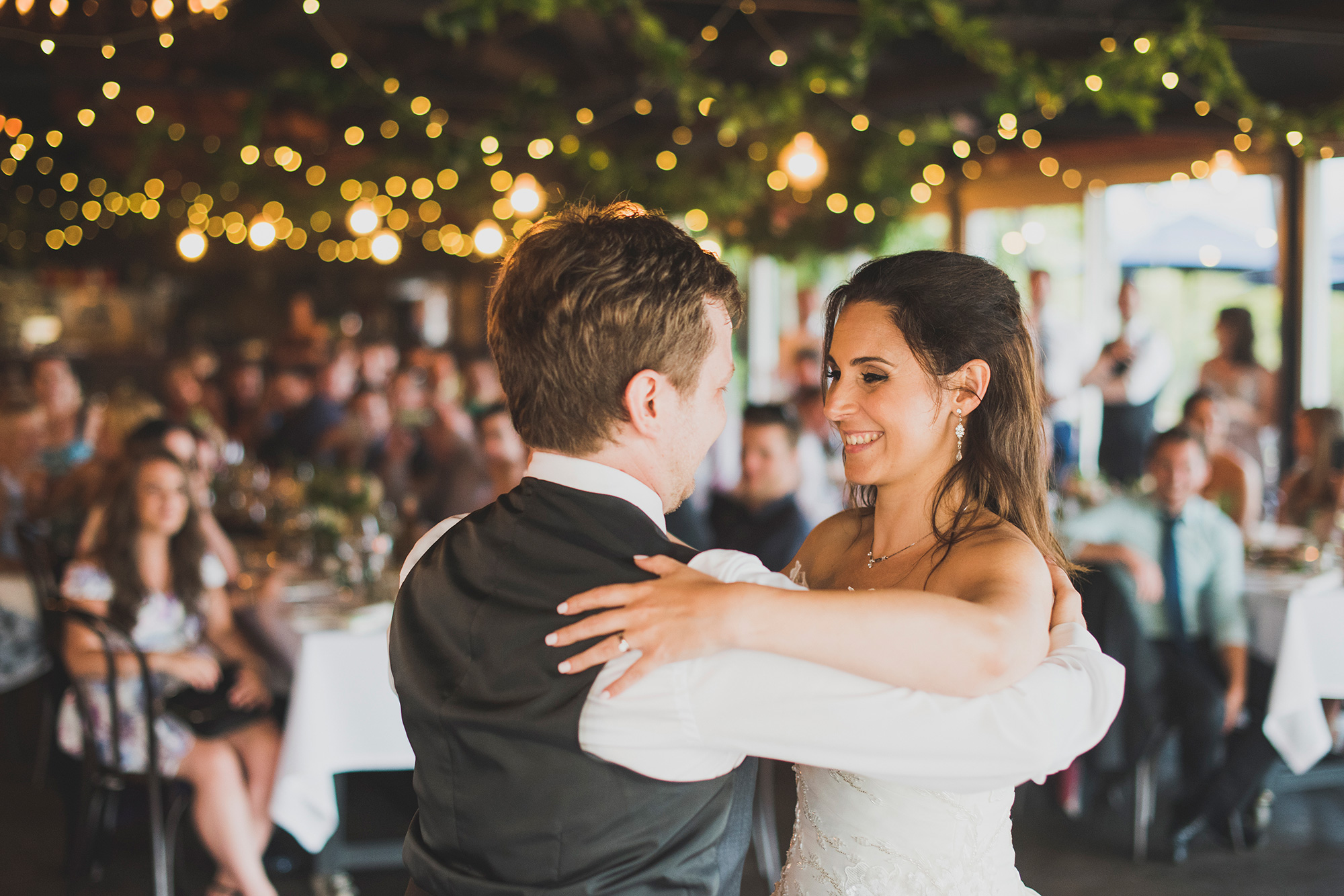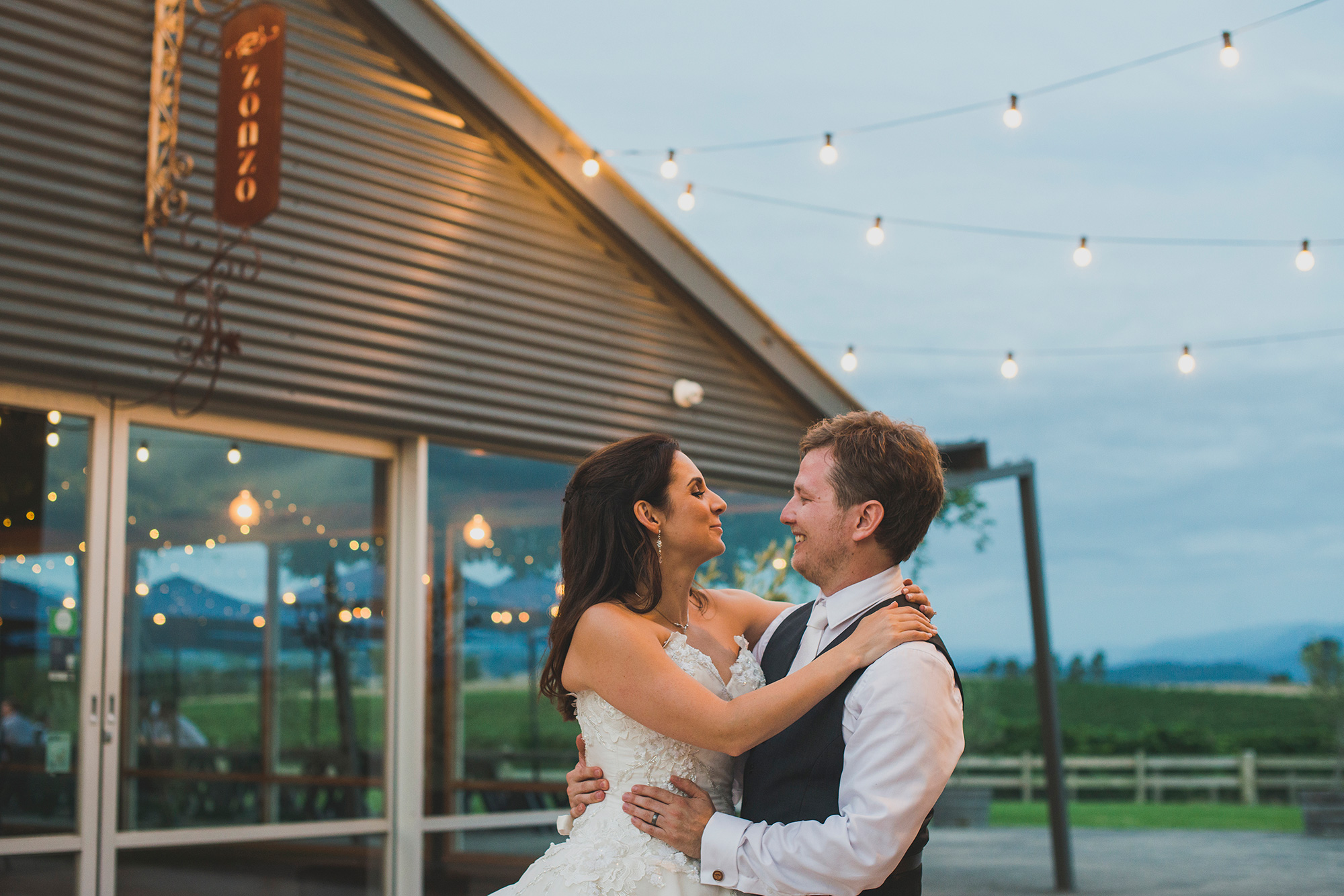 Musicians Brightside performed for the duration of the event, culminating in a high-energy set and packed dancefloor. "The atmosphere was so electrifying that no-one wanted to go home."