Though Casey Chellew and Pete Abrehart met in high school, love only blossomed between the pair years later.
Casey and Pete, both now 26, took a holiday to Europe three years into their relationship. As it had always been Casey's dream to go to Paris, she actually cried when she saw the Eiffel Tower! That's not where the excitement ended however, as Pete proposed to Casey at the very top of the iconic landmark.
"It was the most surreal moment of my life," Casey recalls. "I still now can't believe it happened."
On March 24, 2017 the Melbourne pair said 'I do' among 110 family and friends at their Abbotsford Convent wedding. Their ceremony was held outdoors in the gardens where "the amazing historical buildings were a perfect backdrop for our I dos," describes the bride.
A reception catered by Bursaria followed in the Rosina Room.
If given the chance, Casey wouldn't change anything about their special day. "I believe everything was top-to-toe stunning, and I felt like I was dreaming the entire time," she says.
"It's so lovely being married to someone who has known you for so long, who has seen you grow and watched you find your true self," says Casey. "Our wedding was truly magical – Pete and I giggled the entire day!" She adds, "We have never felt so happy and so in love."
Photos courtesy of Jeph Chen Photography.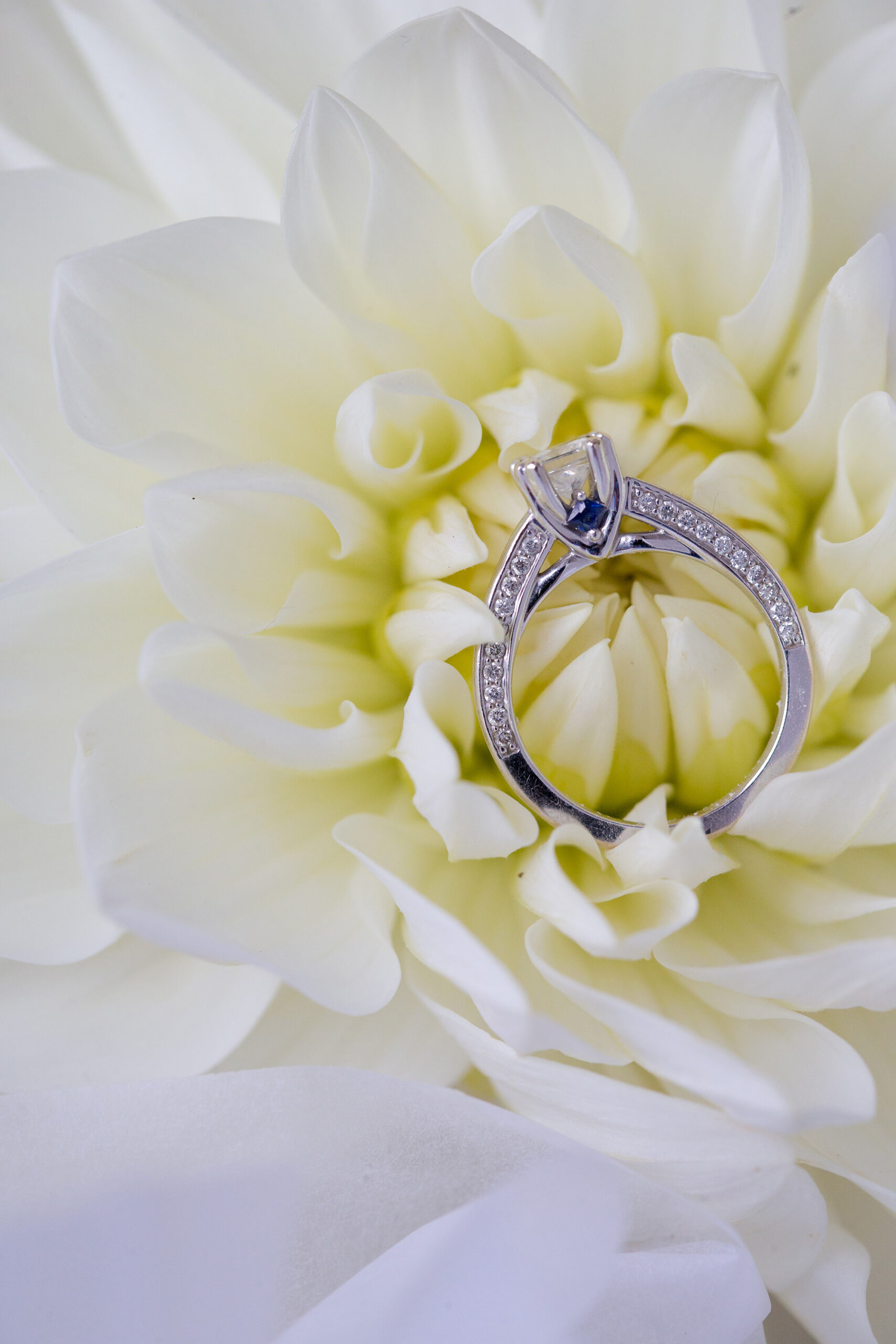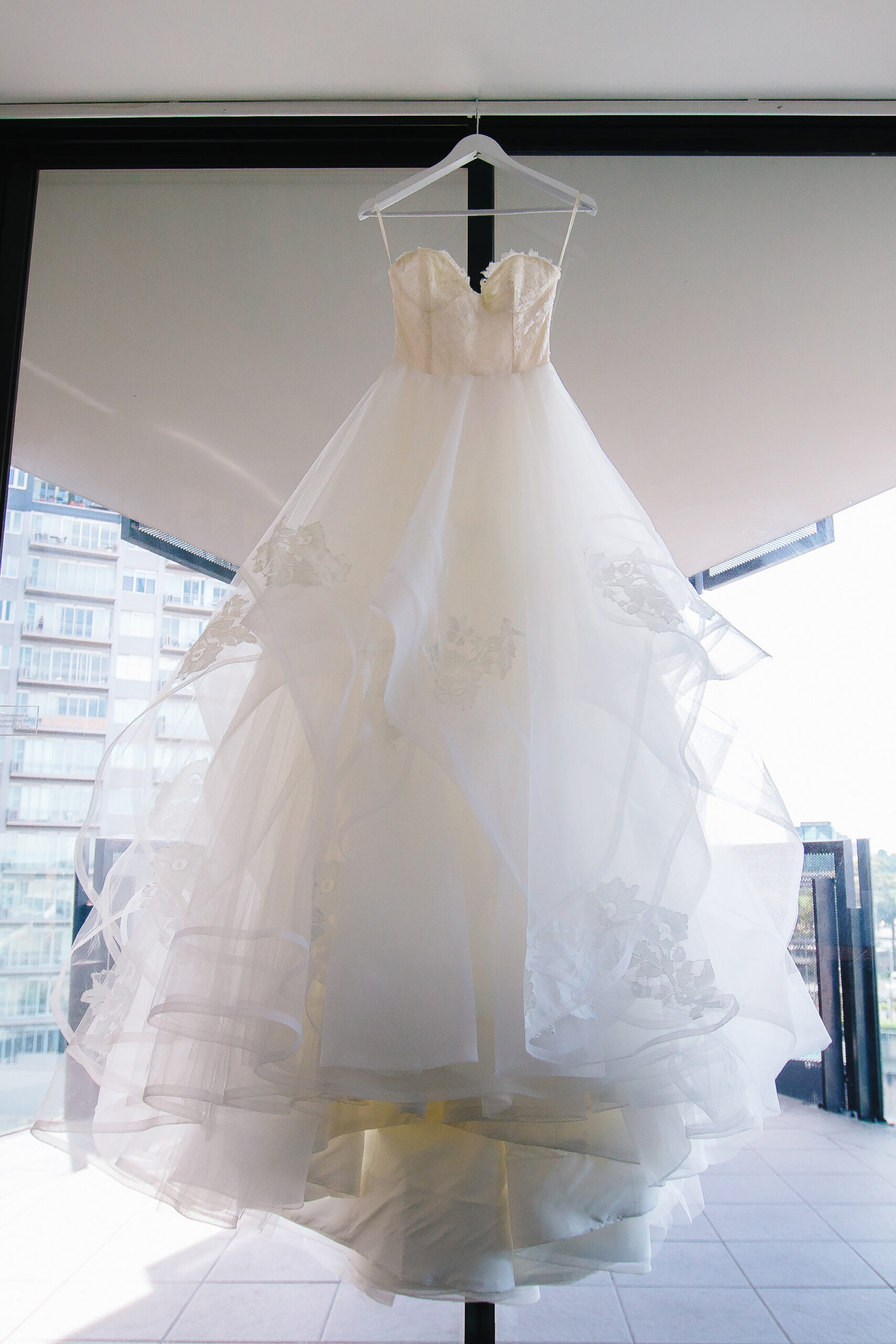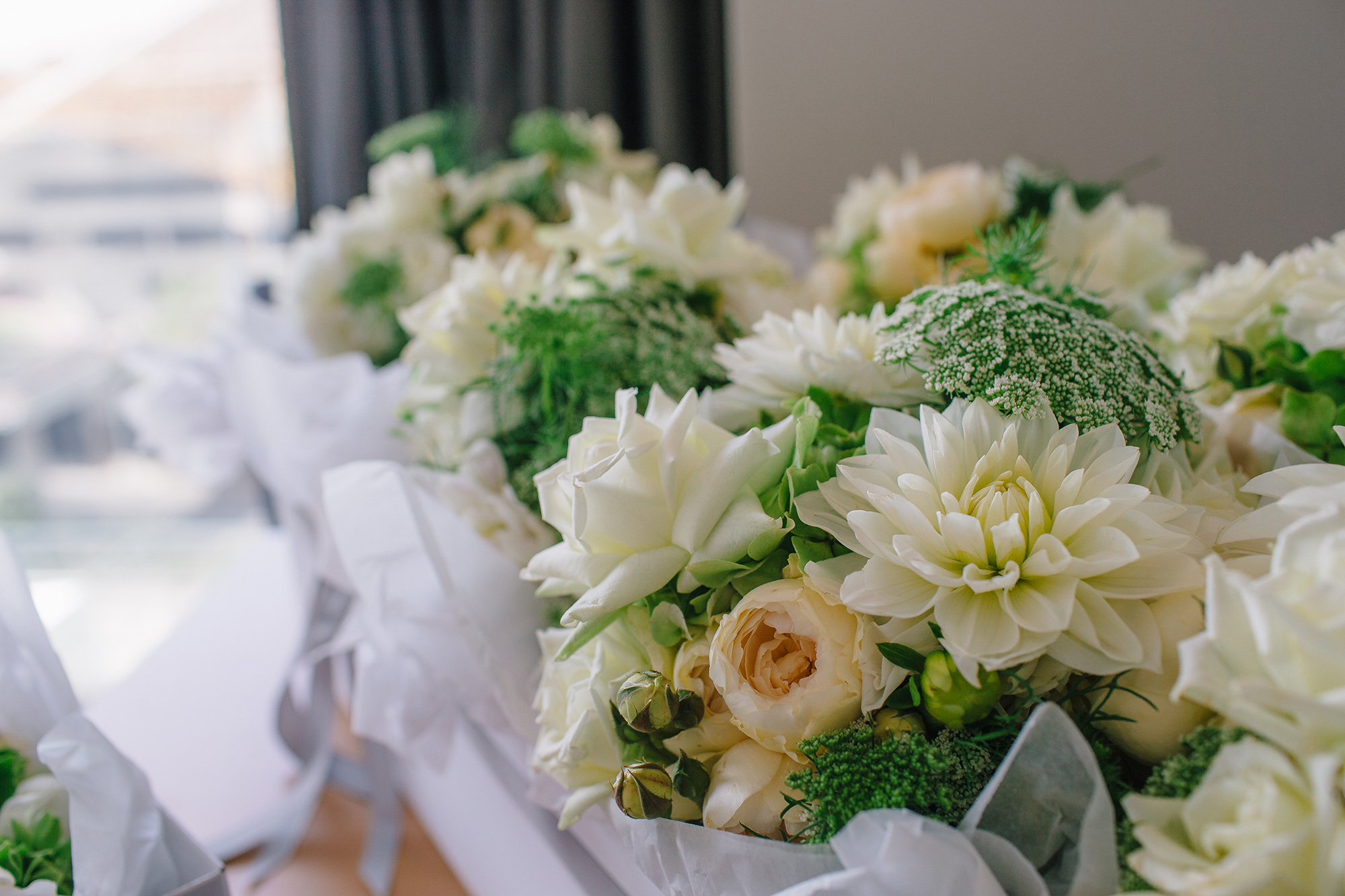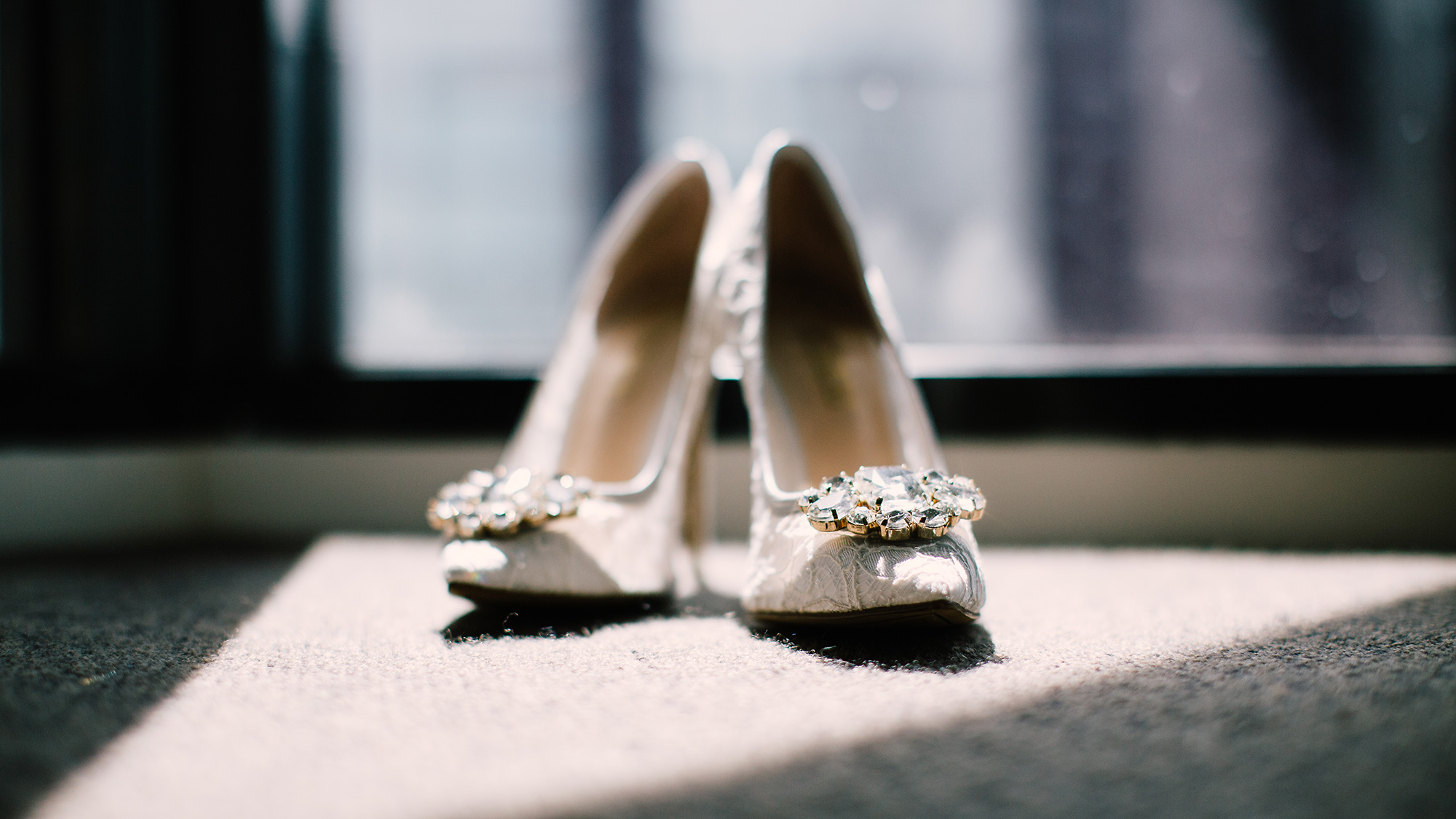 Casey describes her bridal shoes as 'real Cinderella shoes'.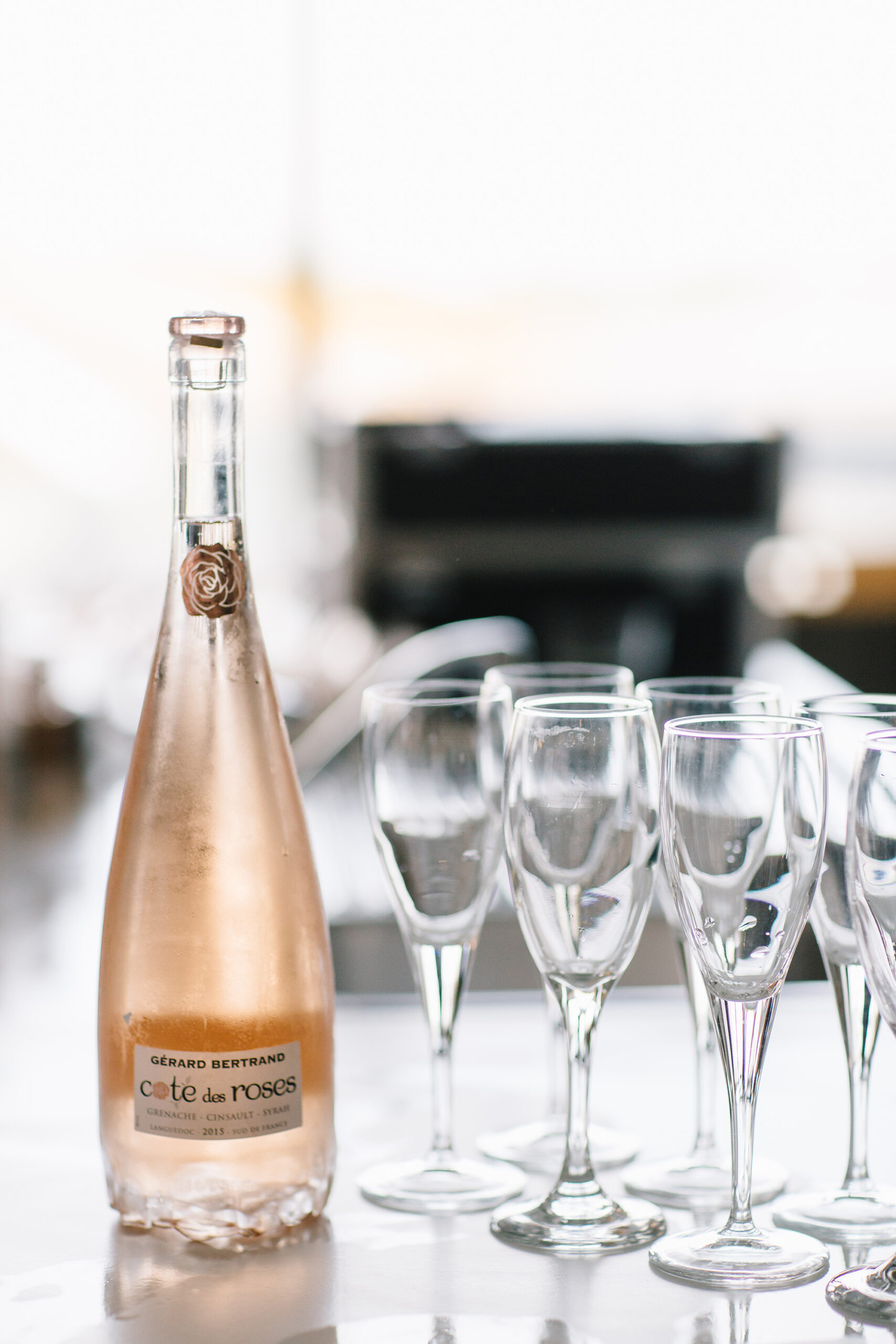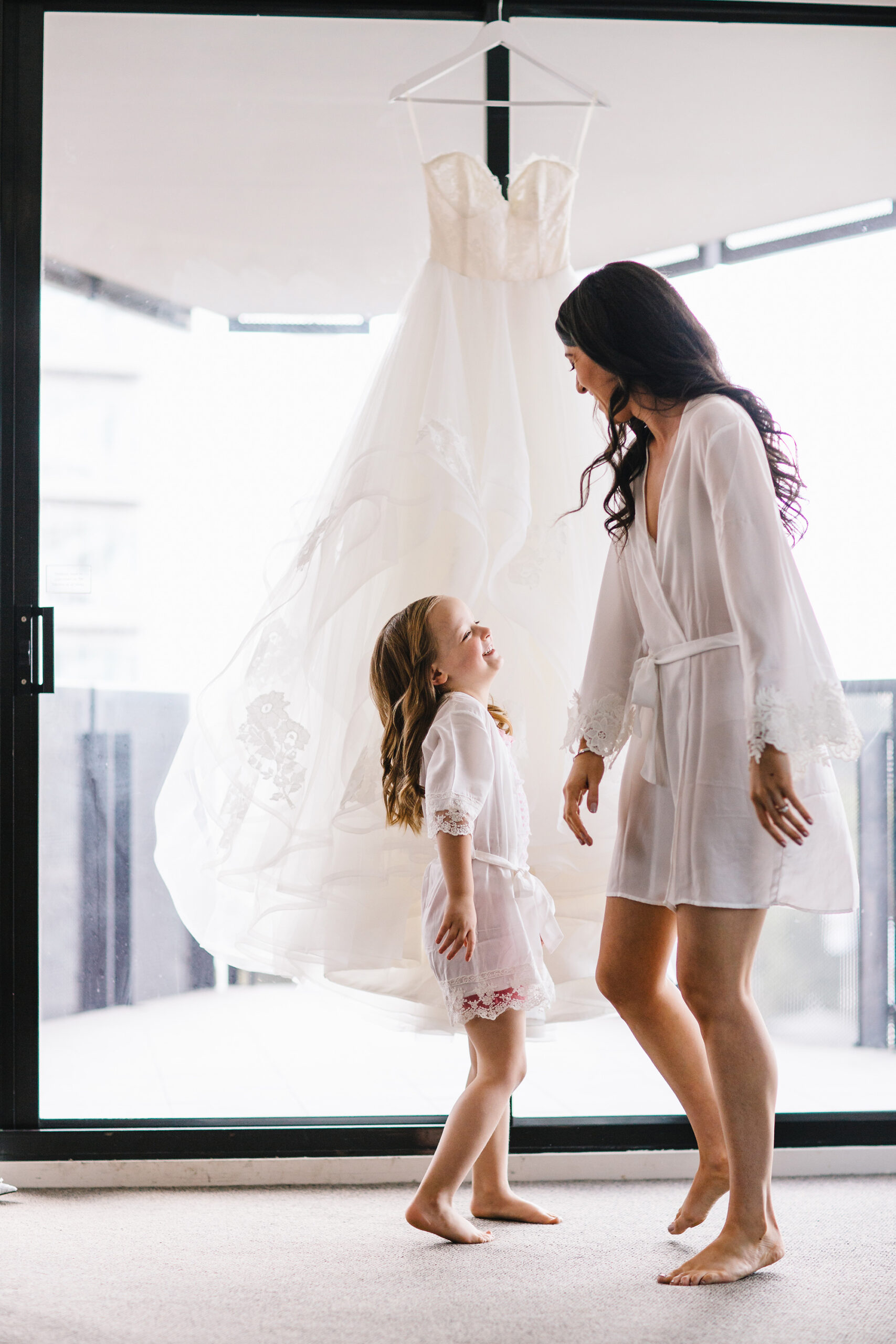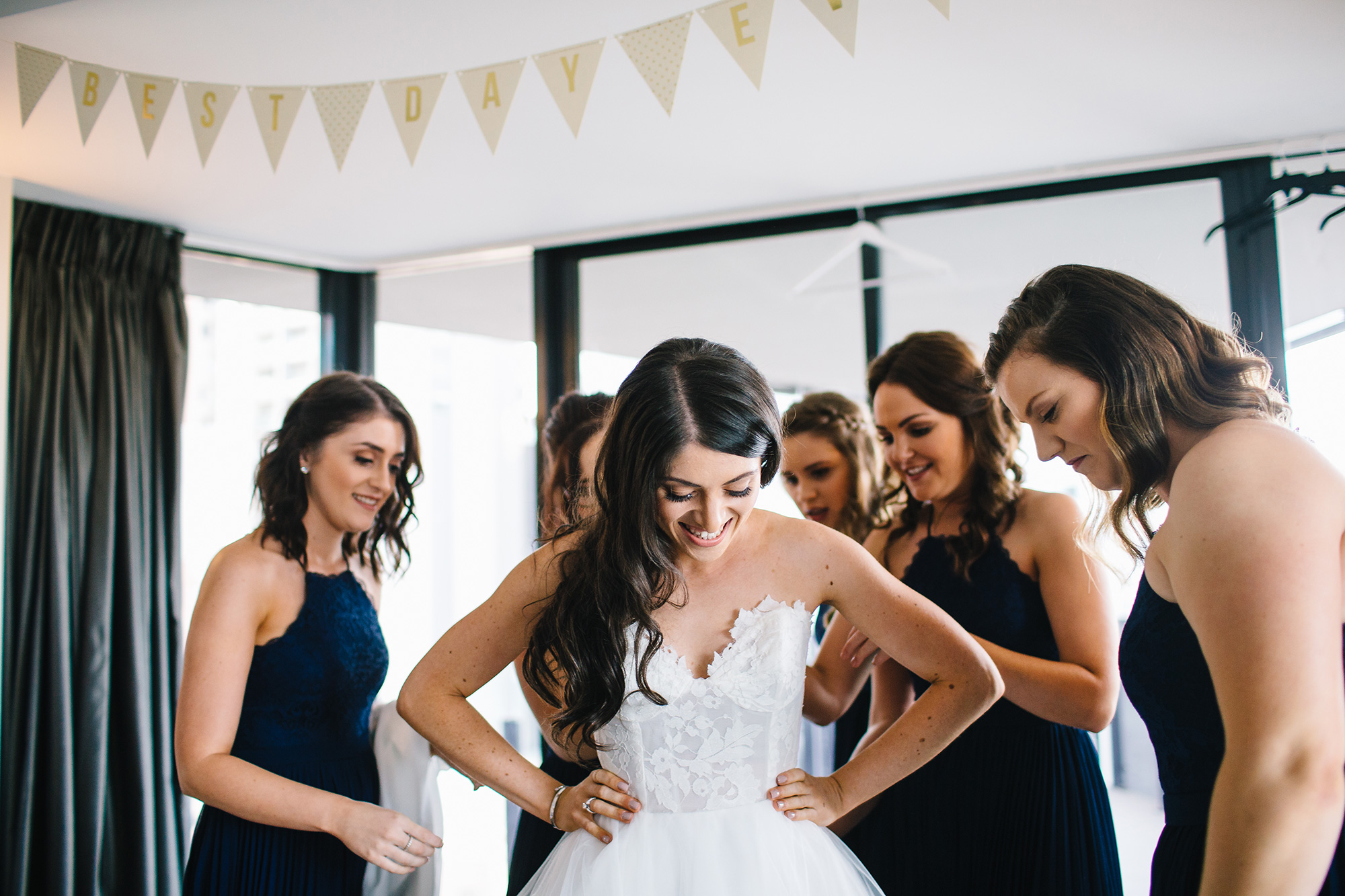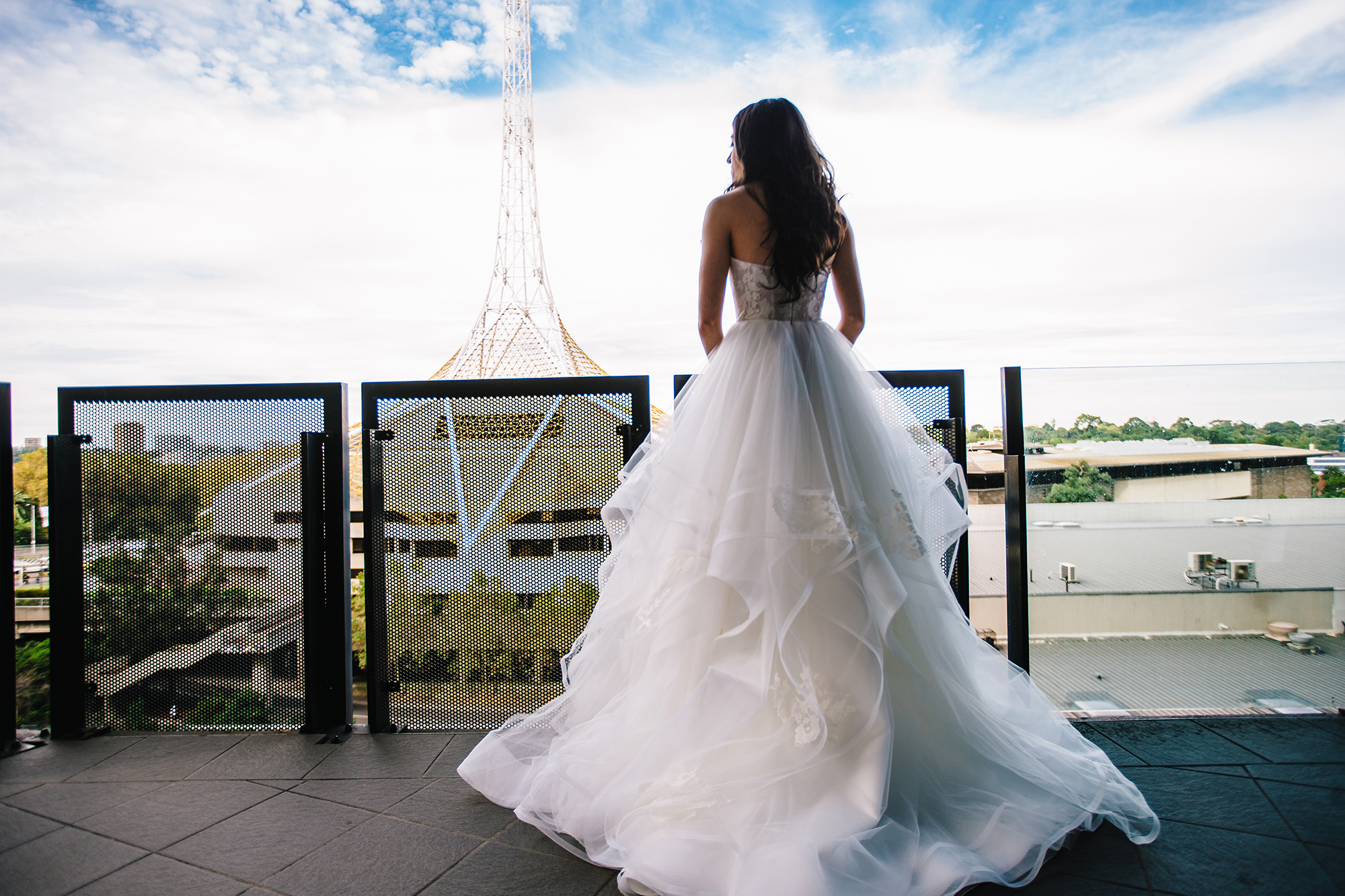 Casey had been eyeing off her gorgeous gown on social media for months prior. "I walked into my first bridal store, saw it, and said 'that's the one'."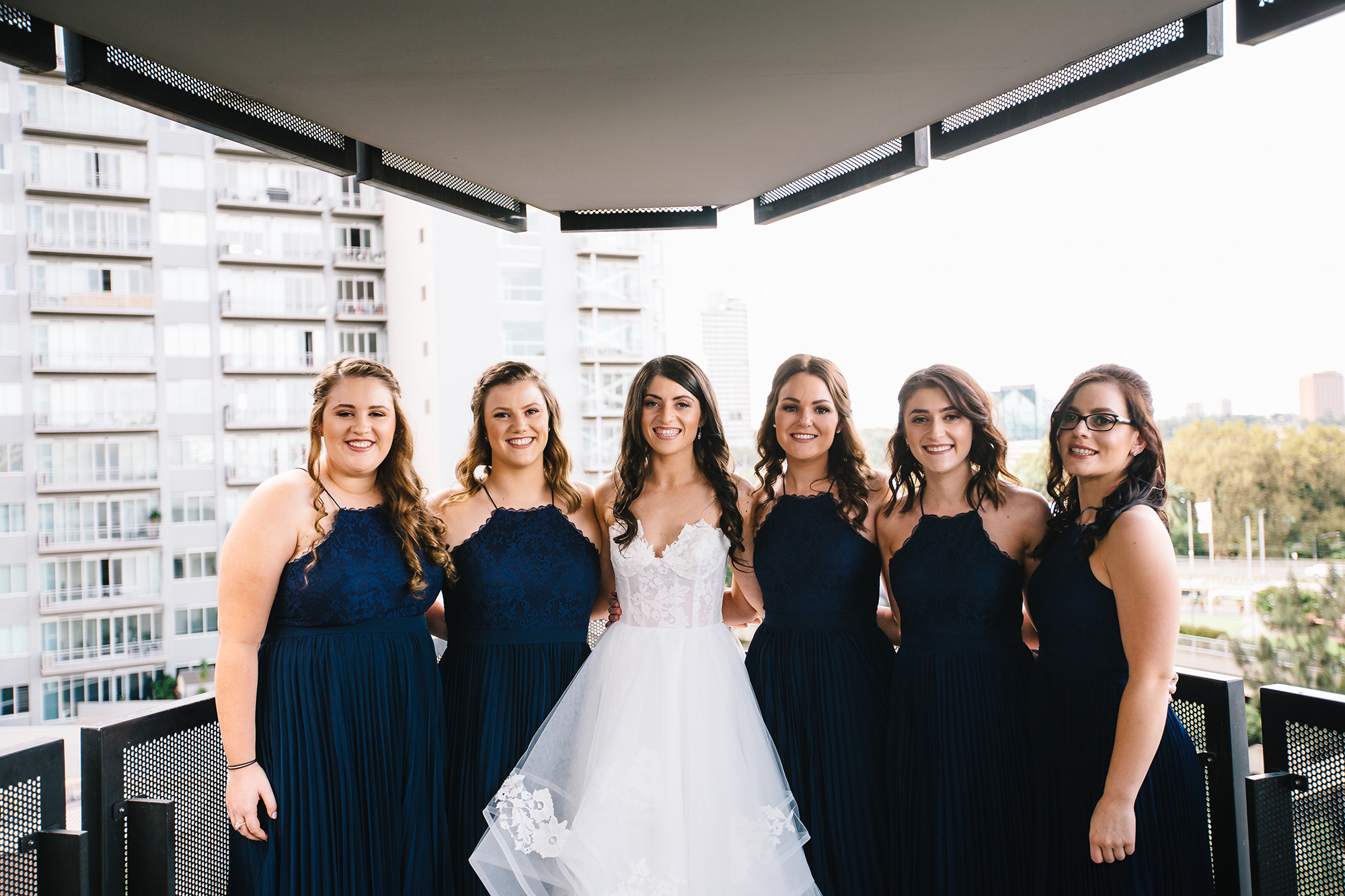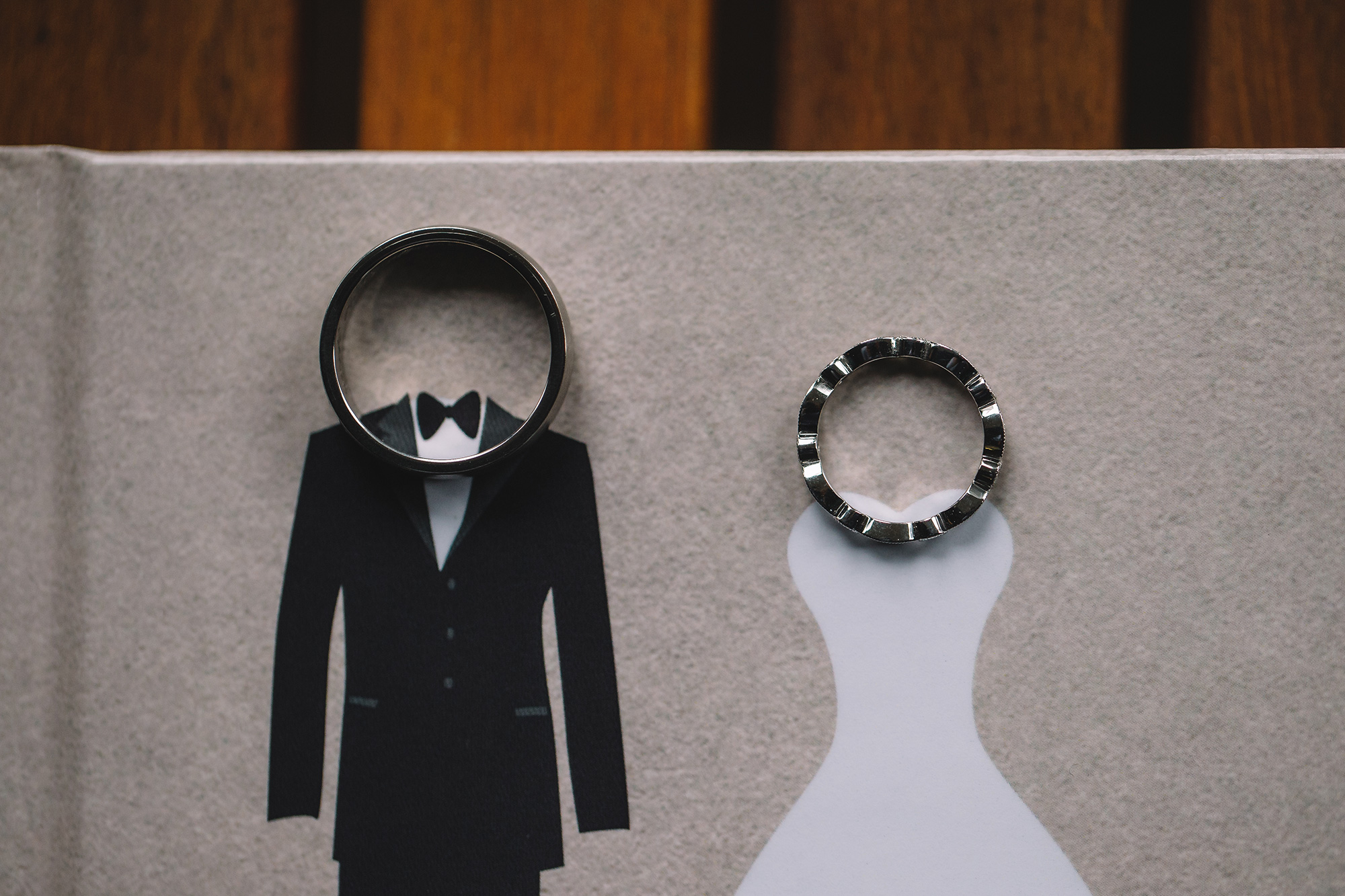 The pair's rings were designed and handmade by one of Casey's bridesmaids, Carina.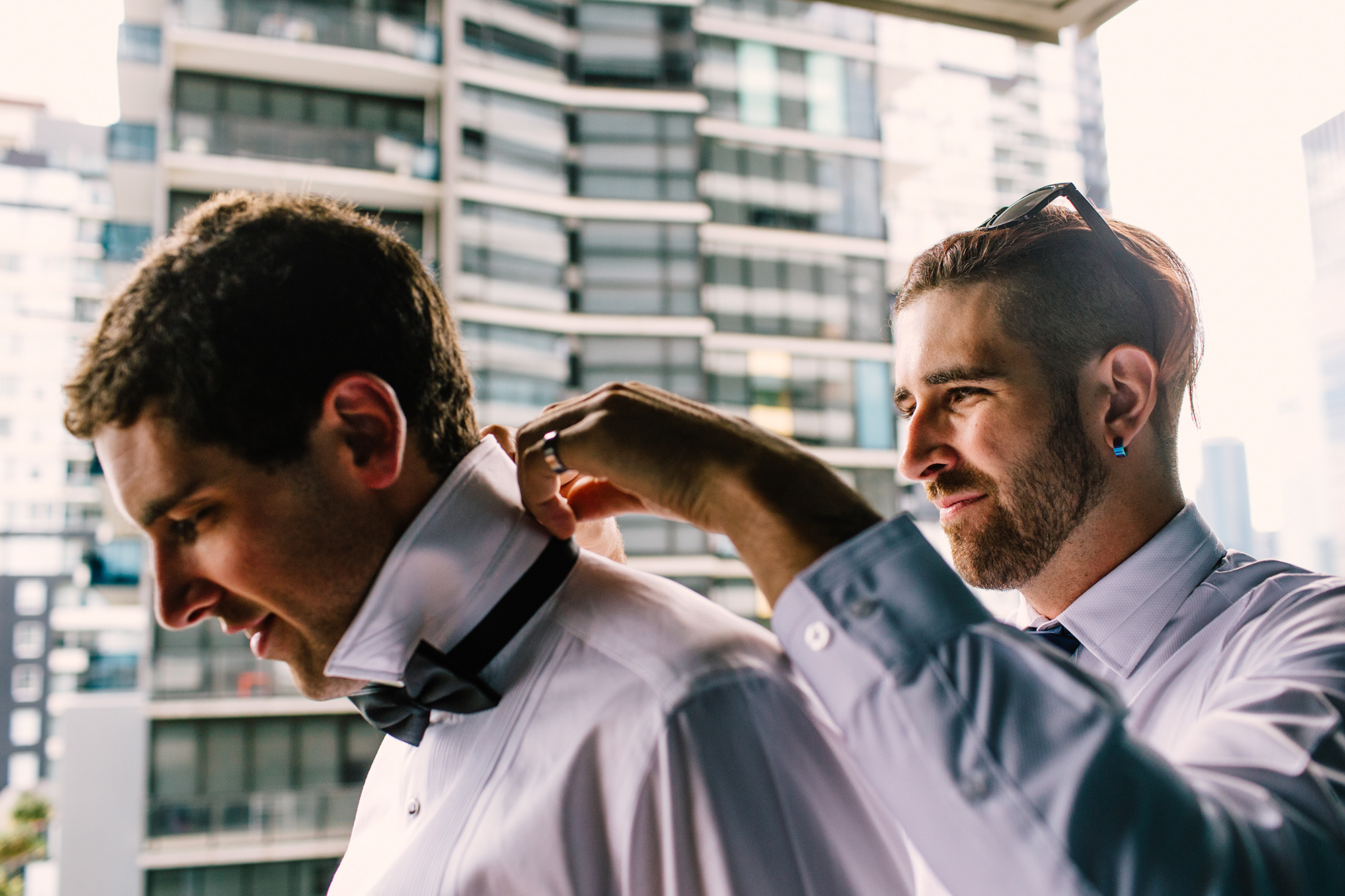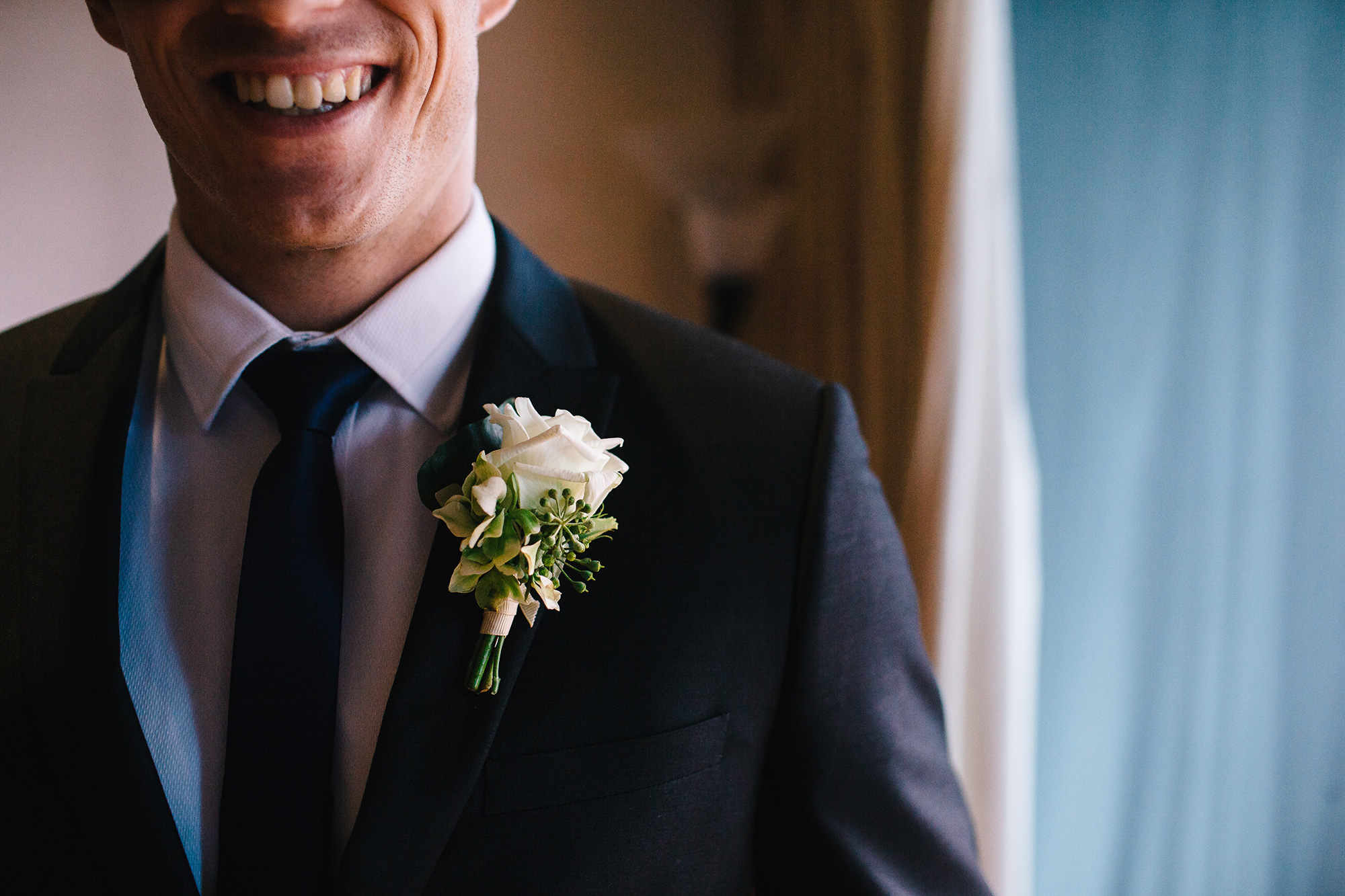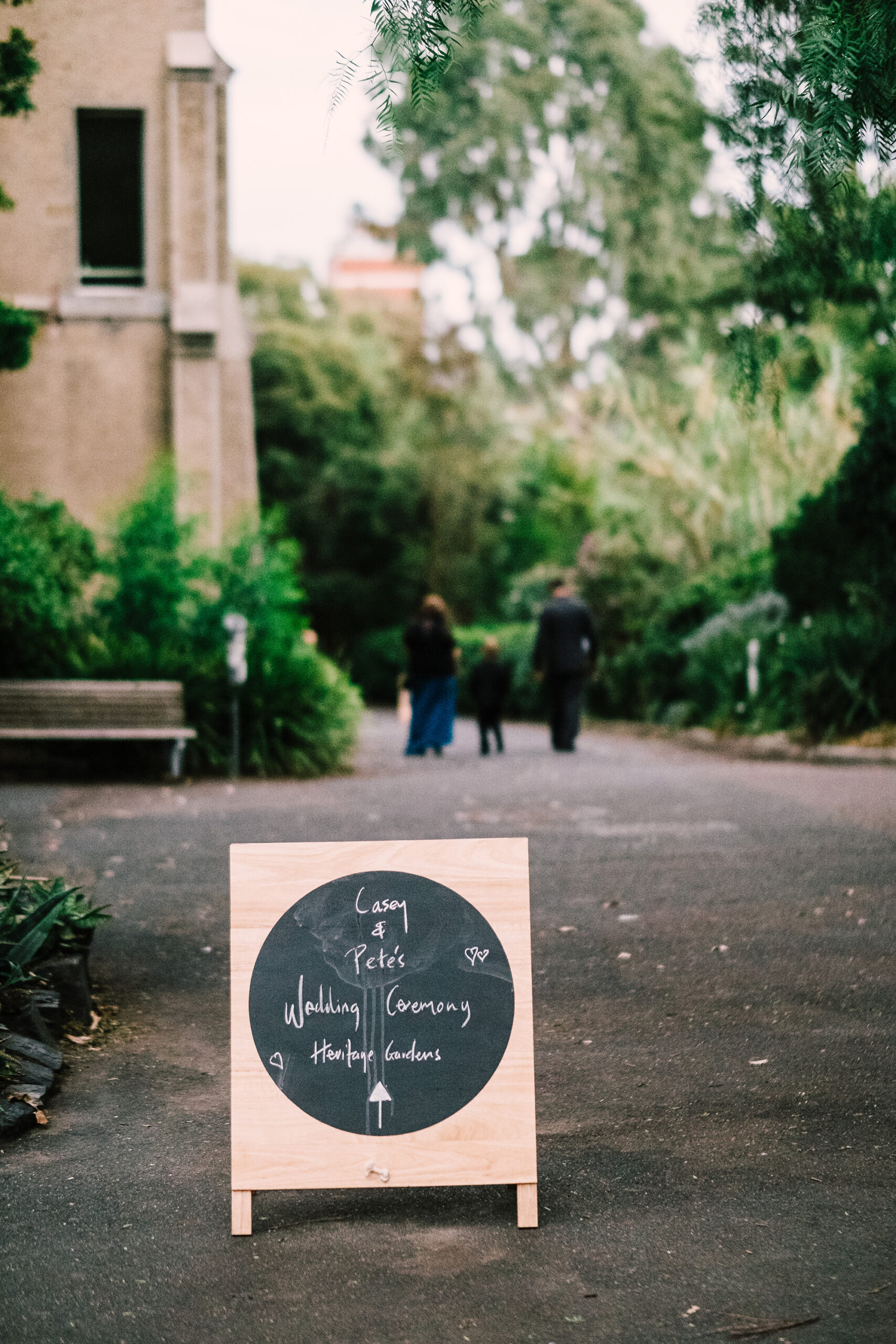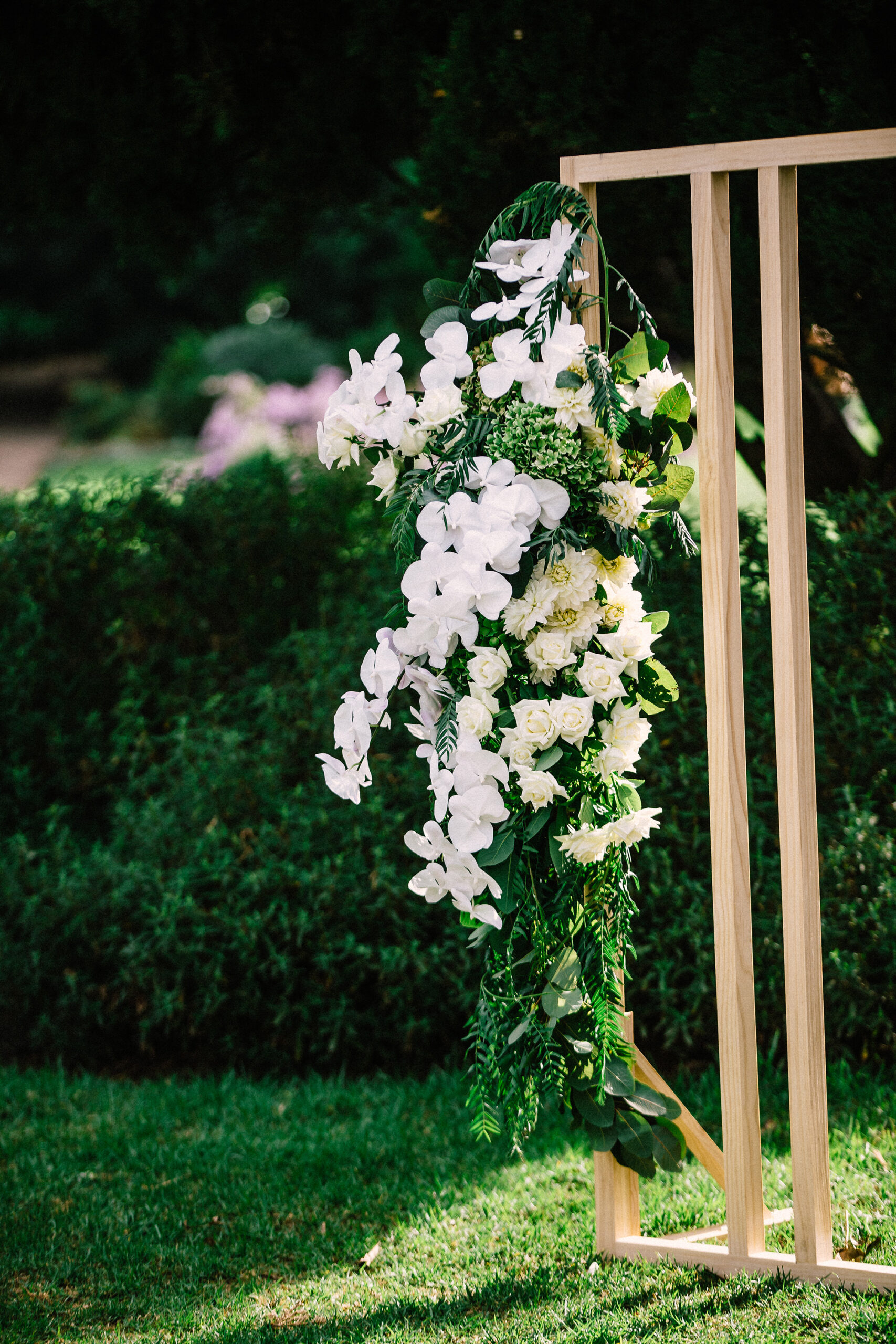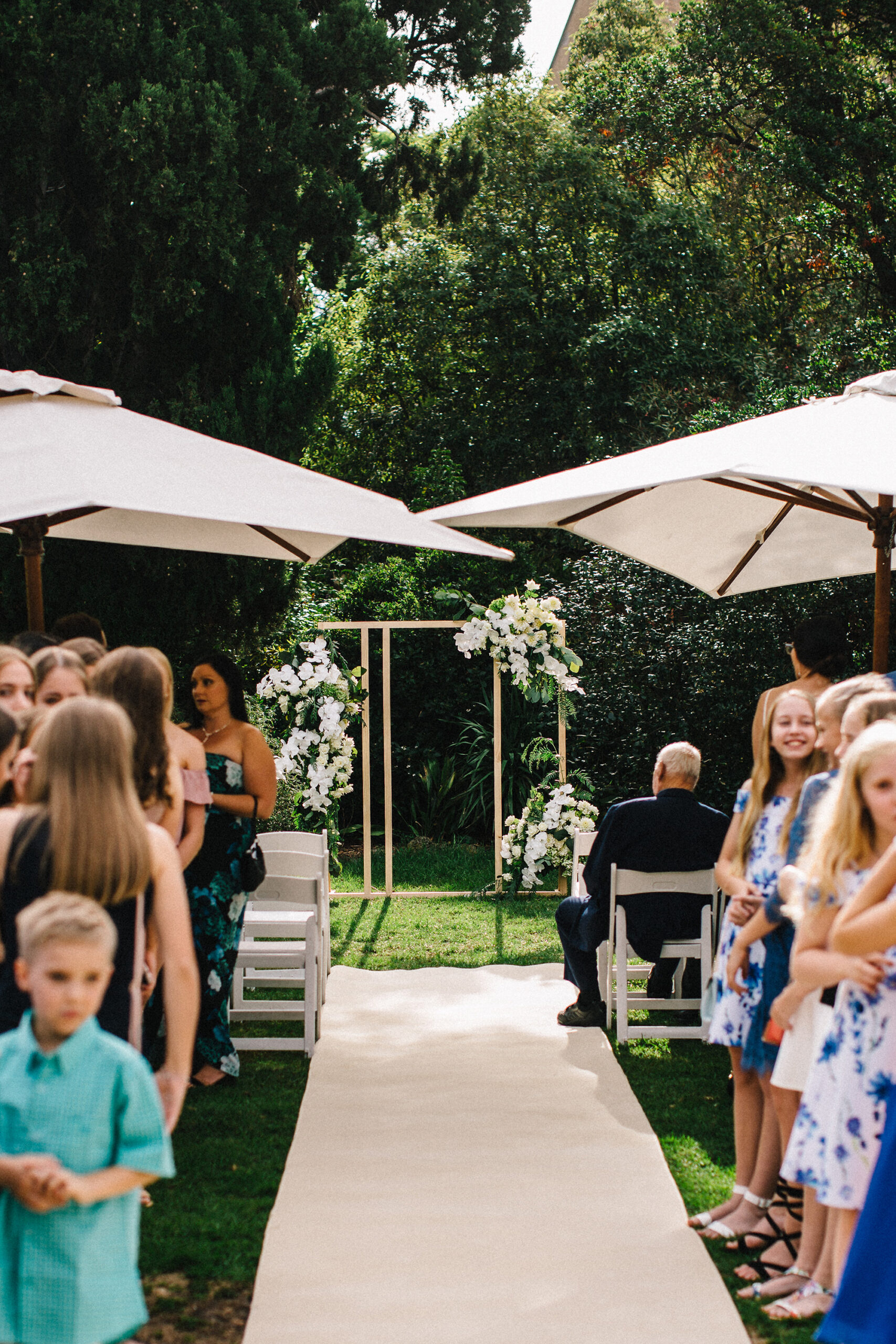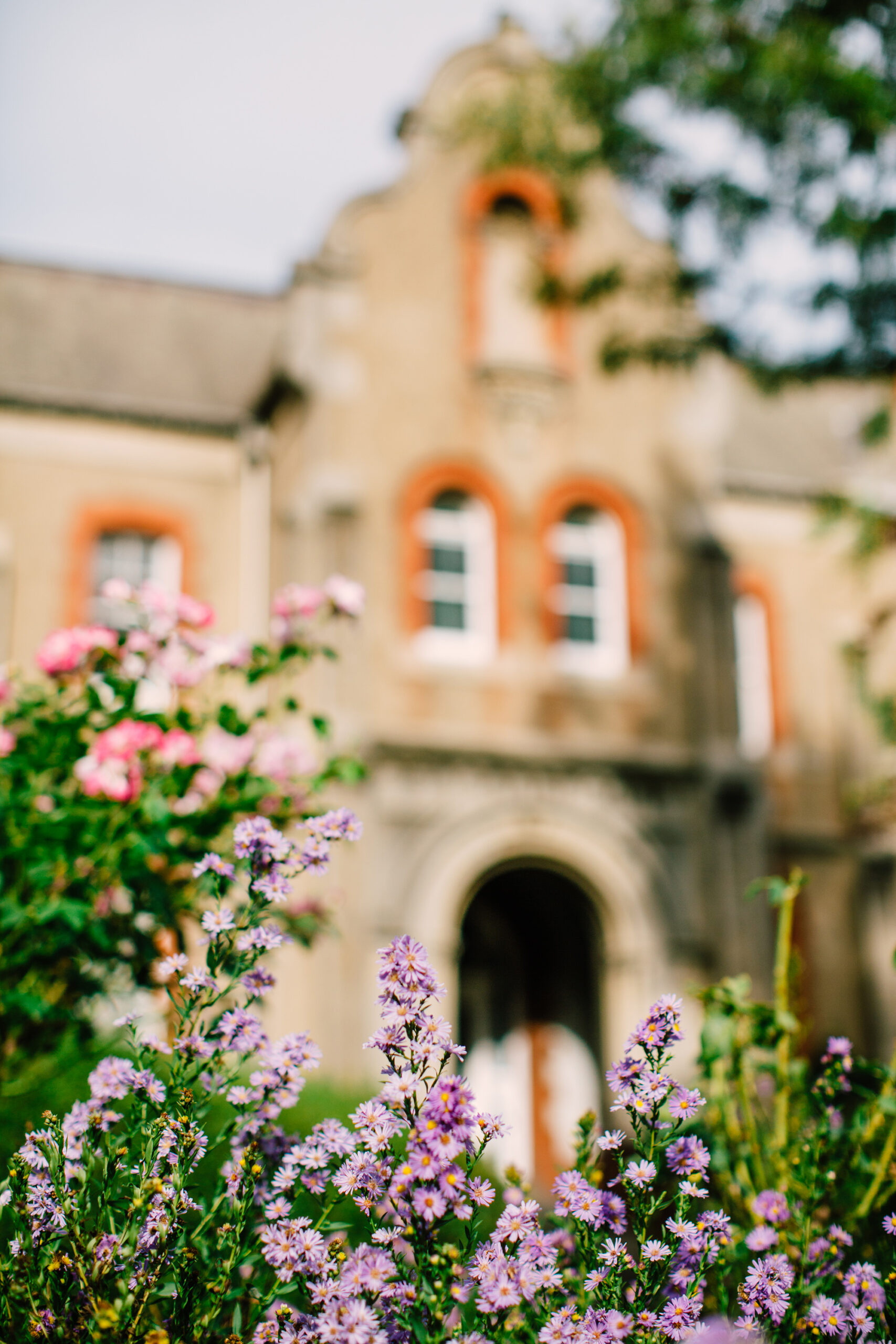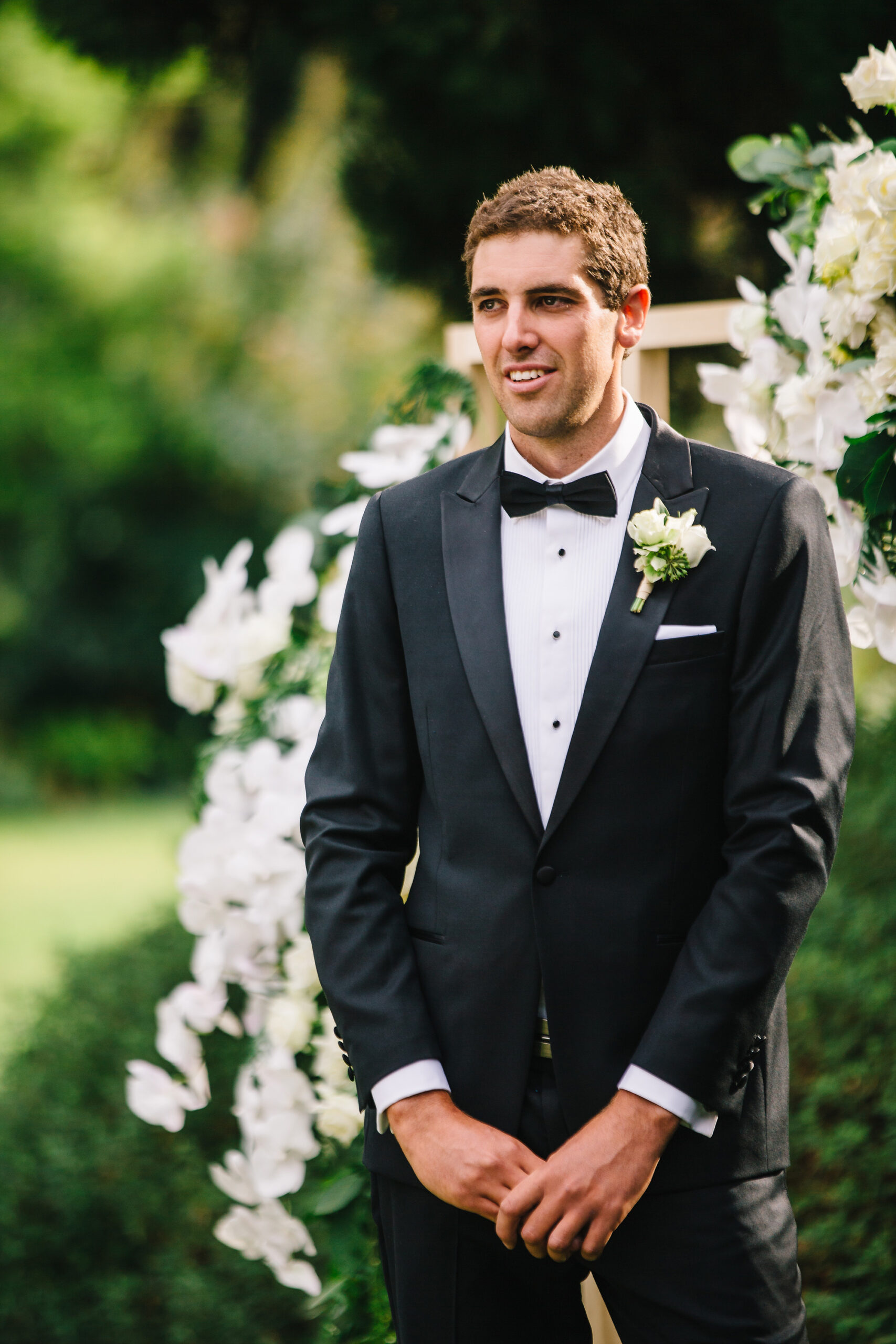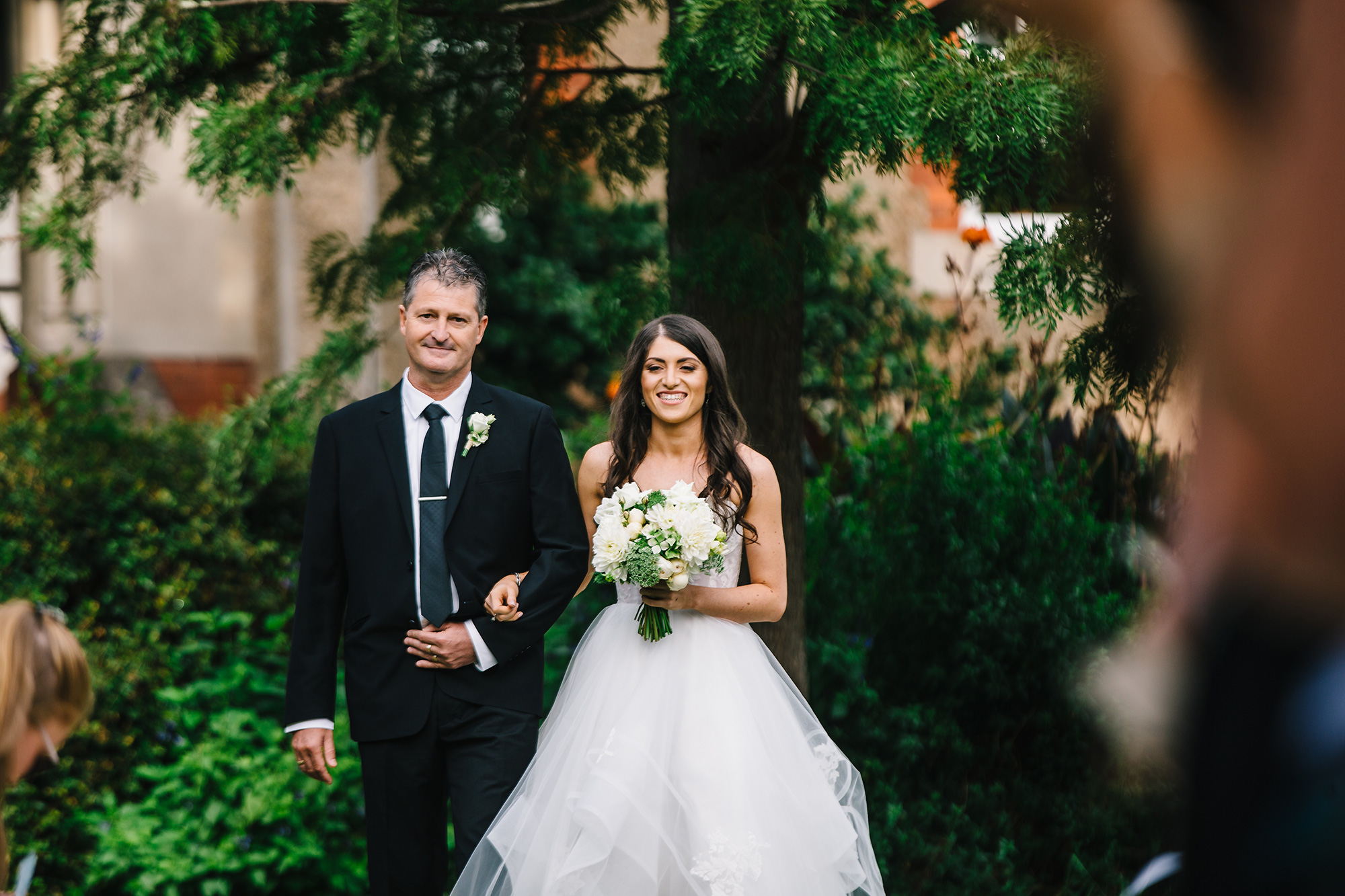 Perfect by Ed Sheeran played as Casey's father walked her down the aisle. "When we got to the end, we found Pete sobbing like a baby – so sweet!" says Casey.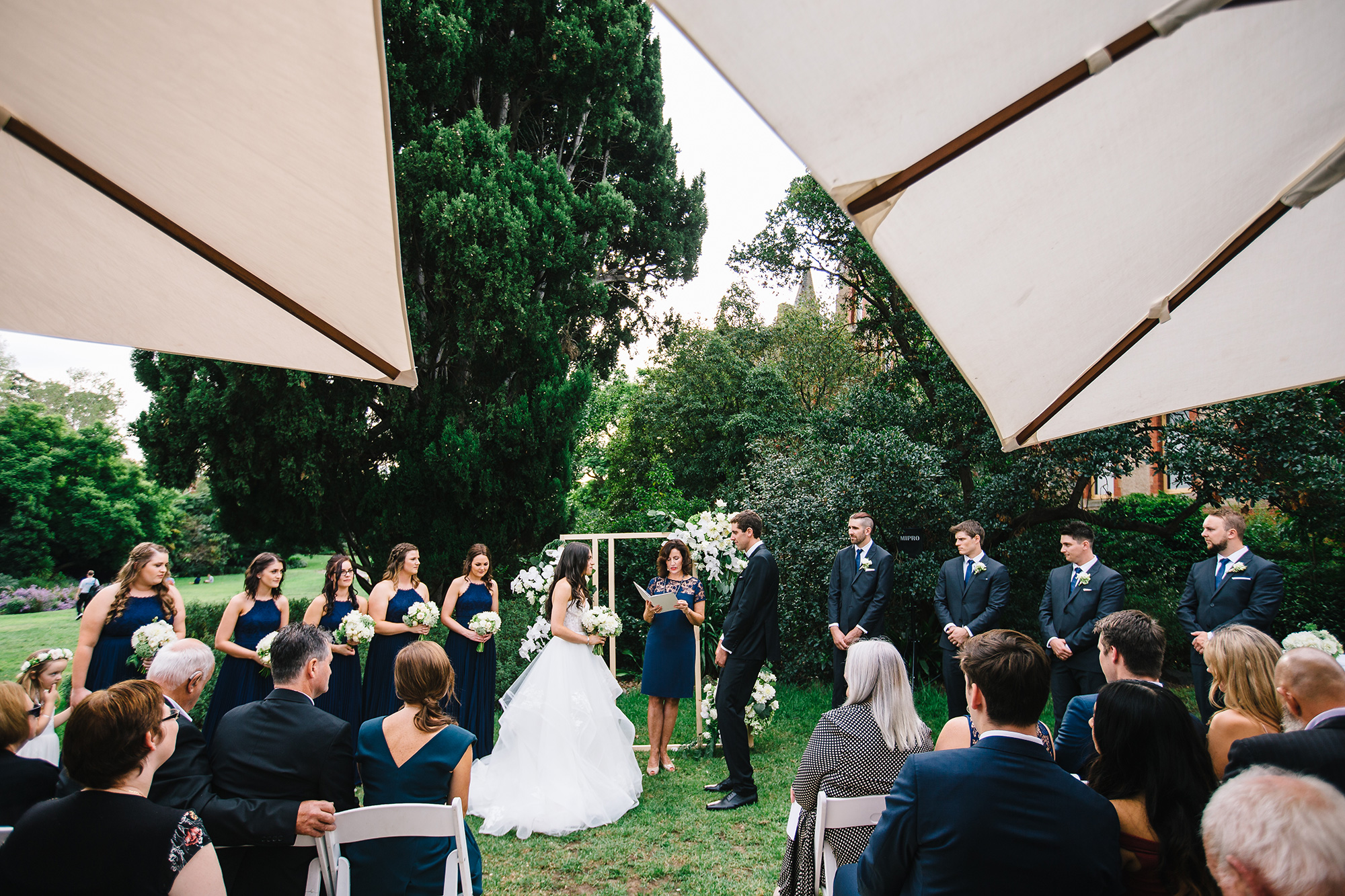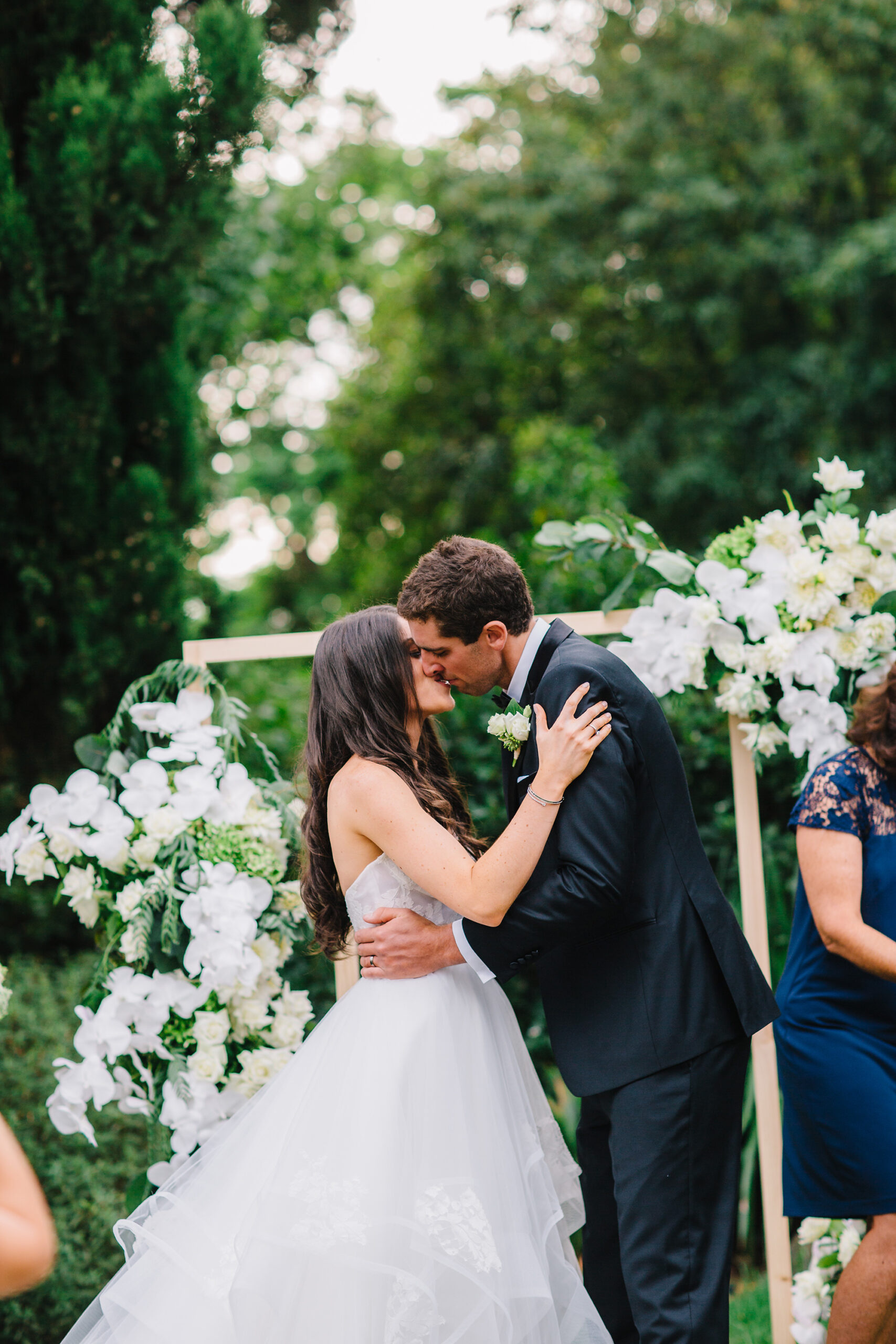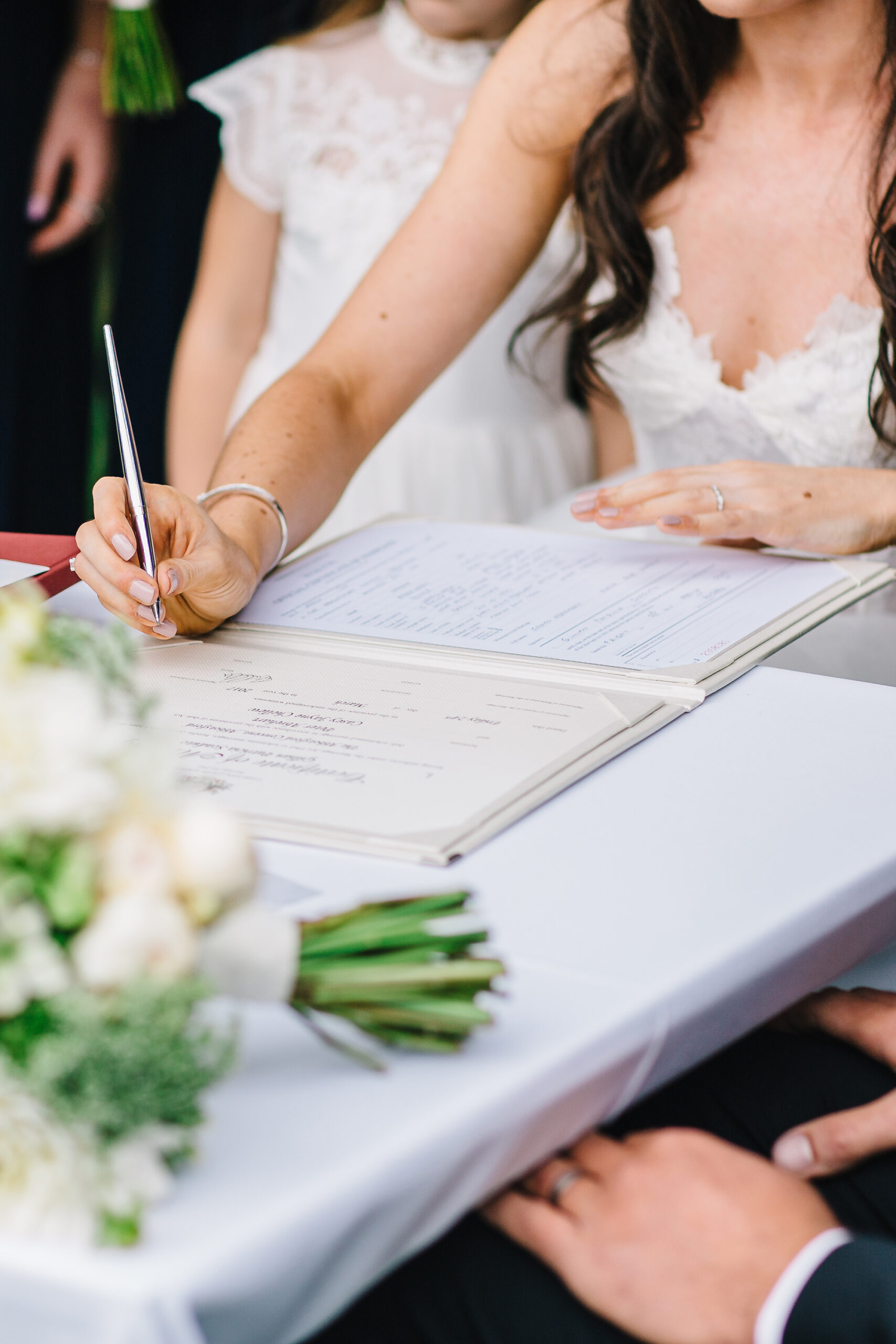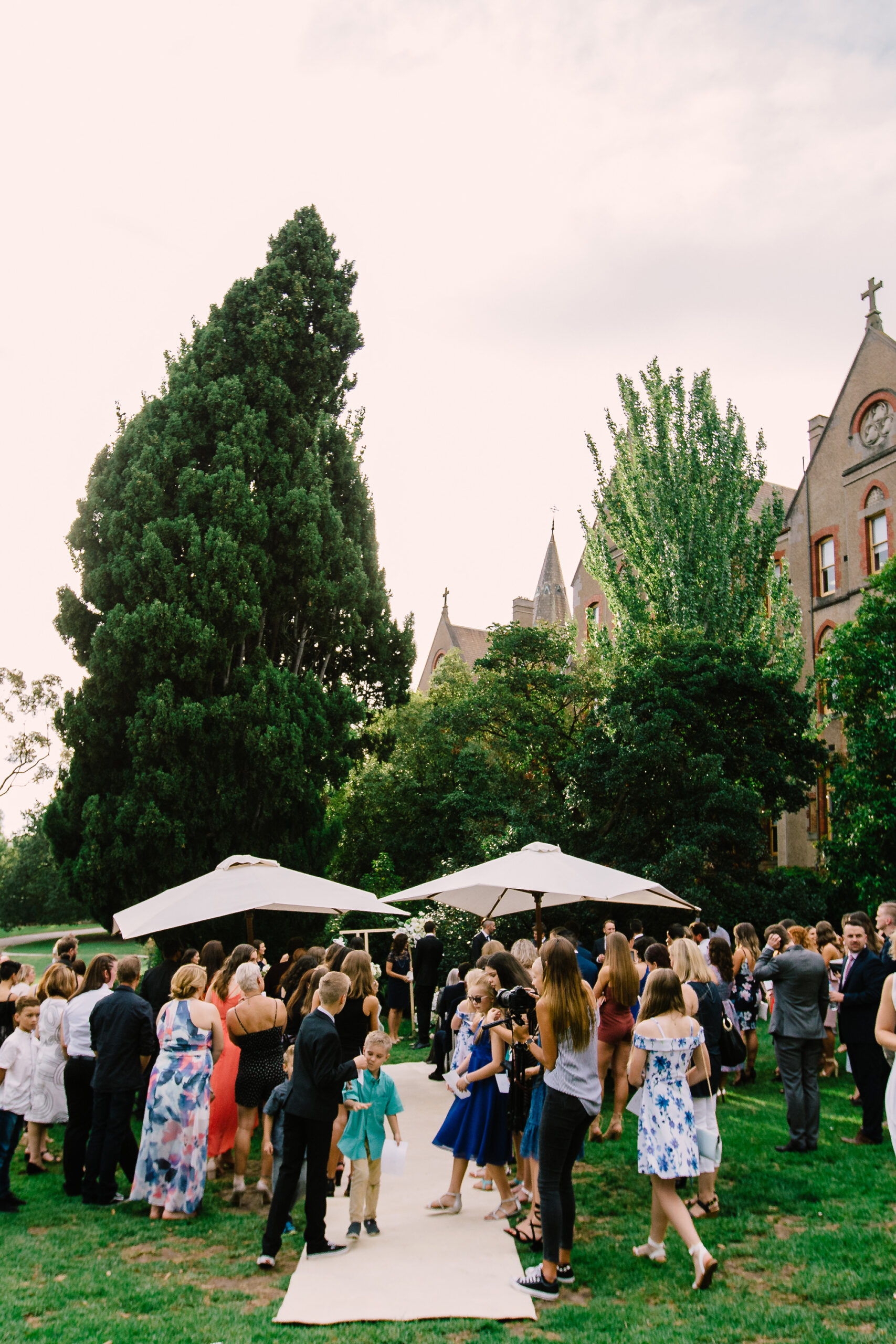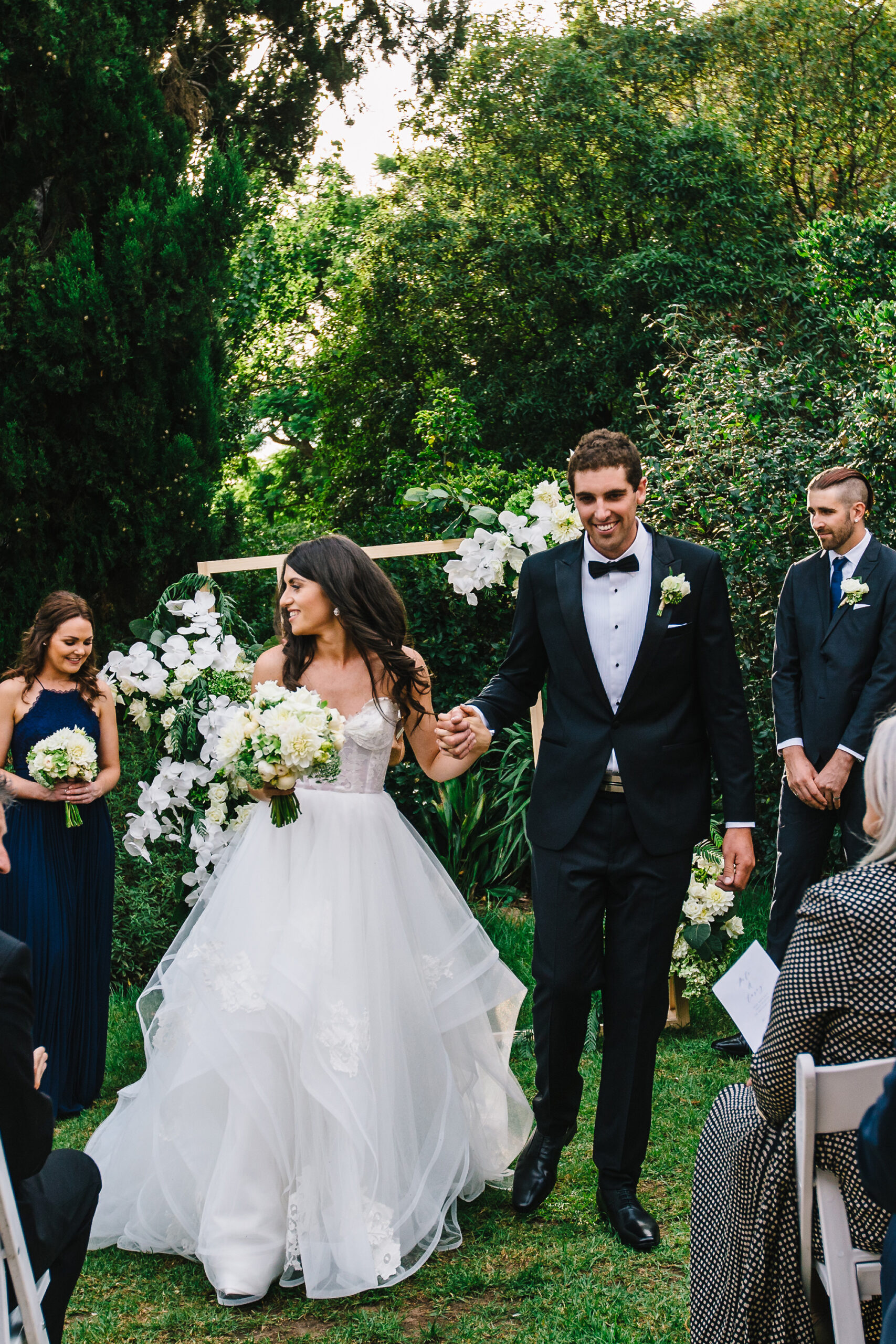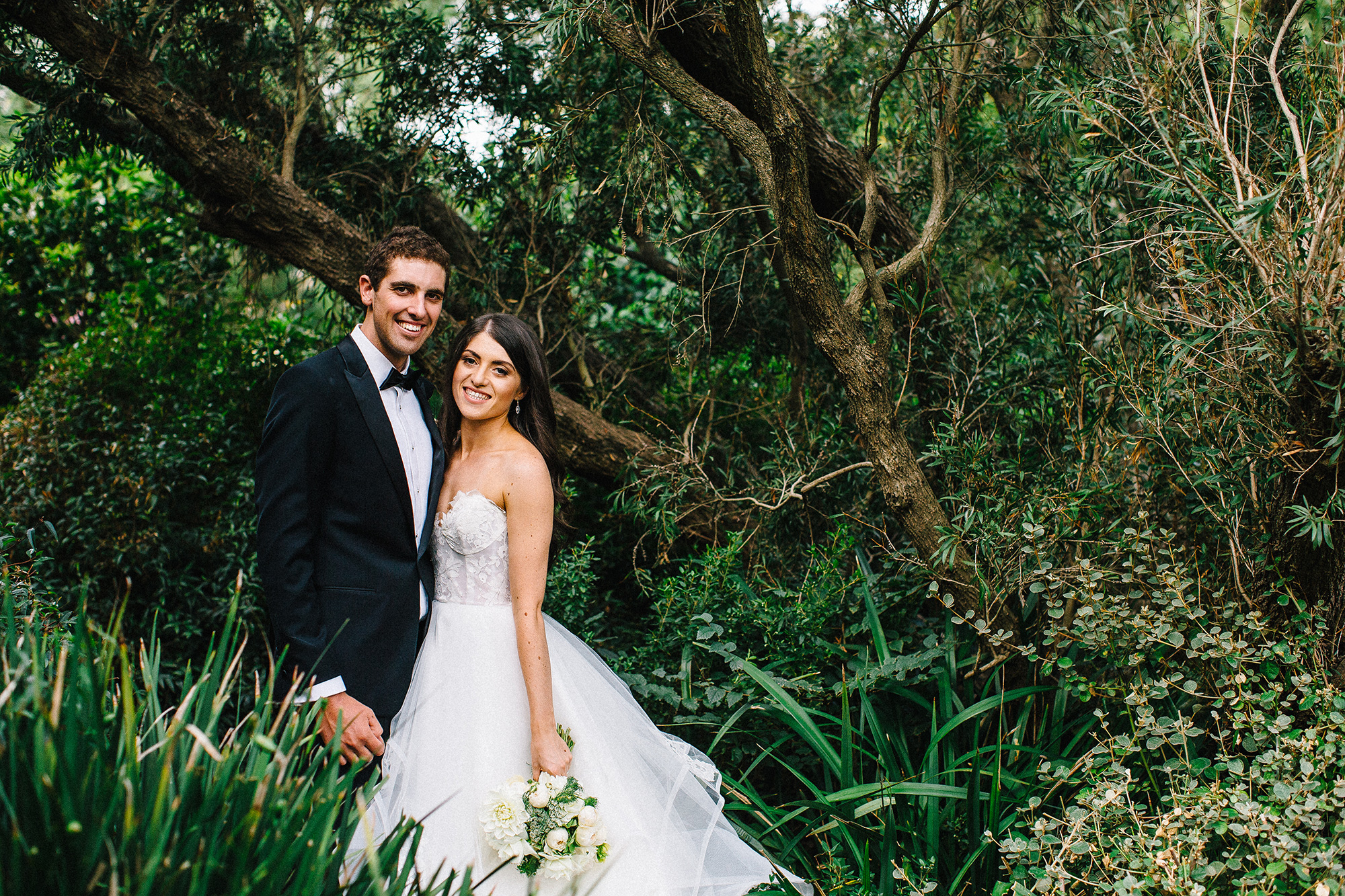 Groom Pete wore a black tuxedo, a white pleated shirt with black button detailing, and a suave black bow tie to complete the look.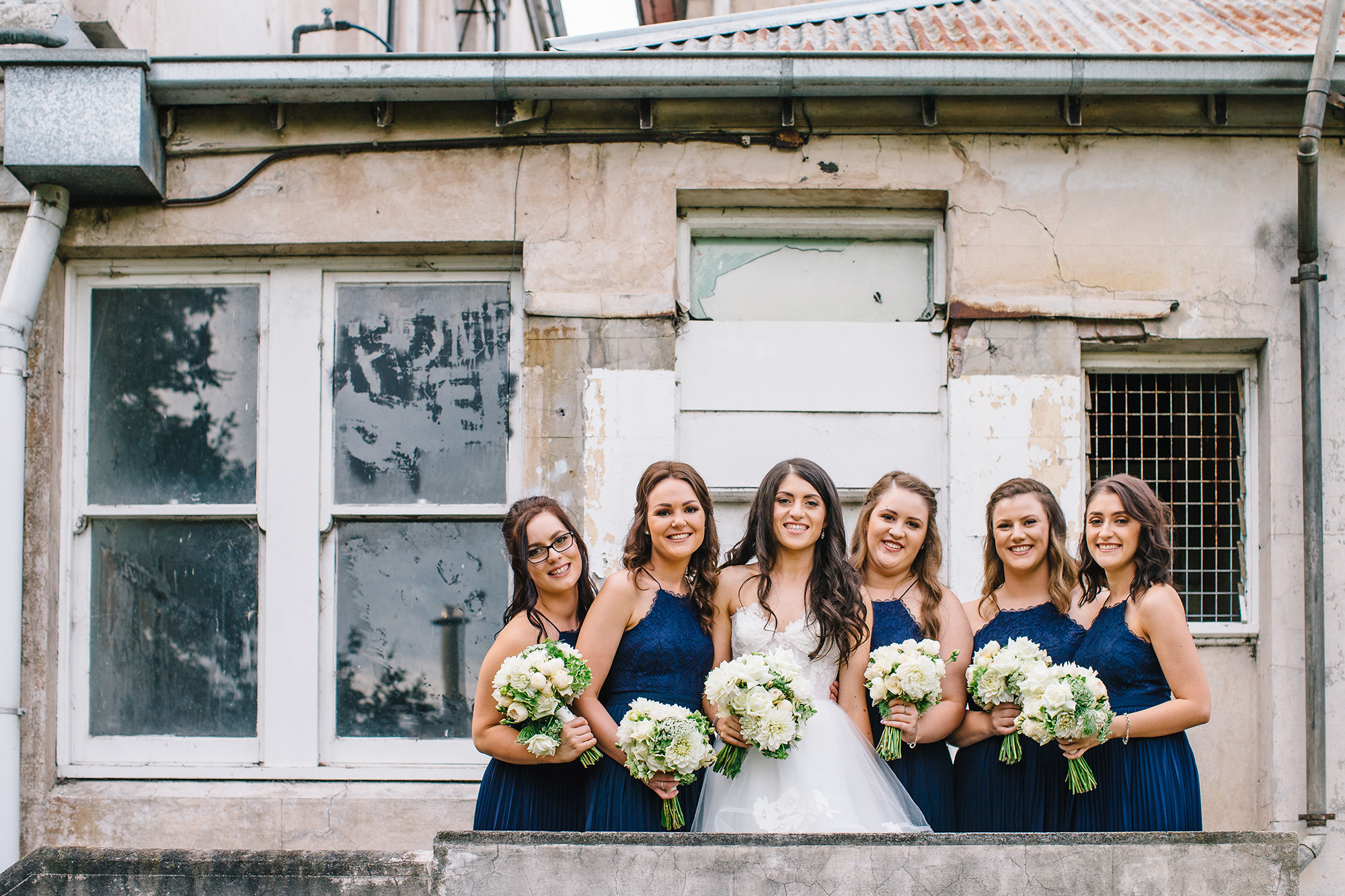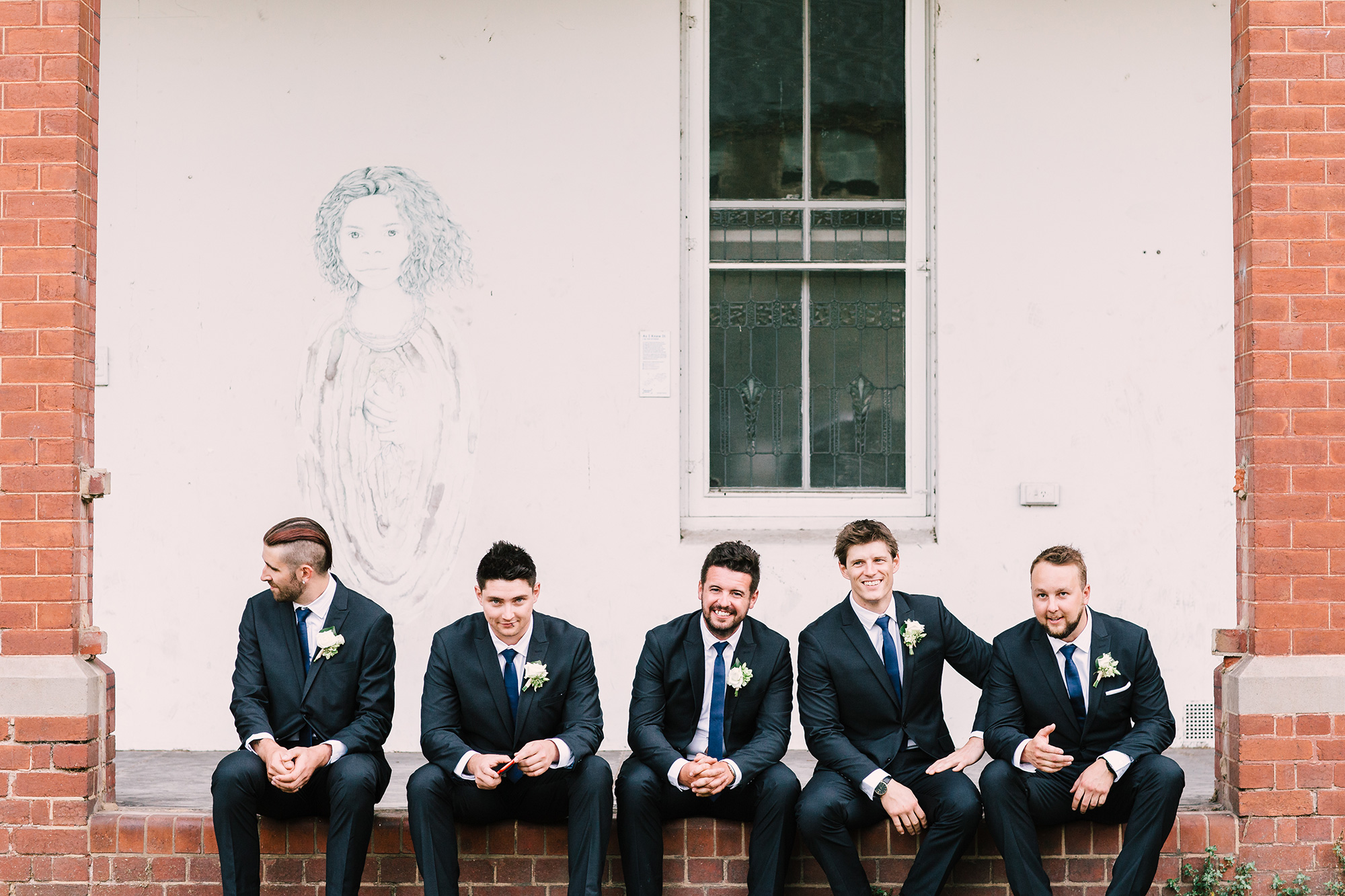 Pete's groomsmen wore charcoal grey suits with a navy tie to match the colour of the bridesmaids' dresses.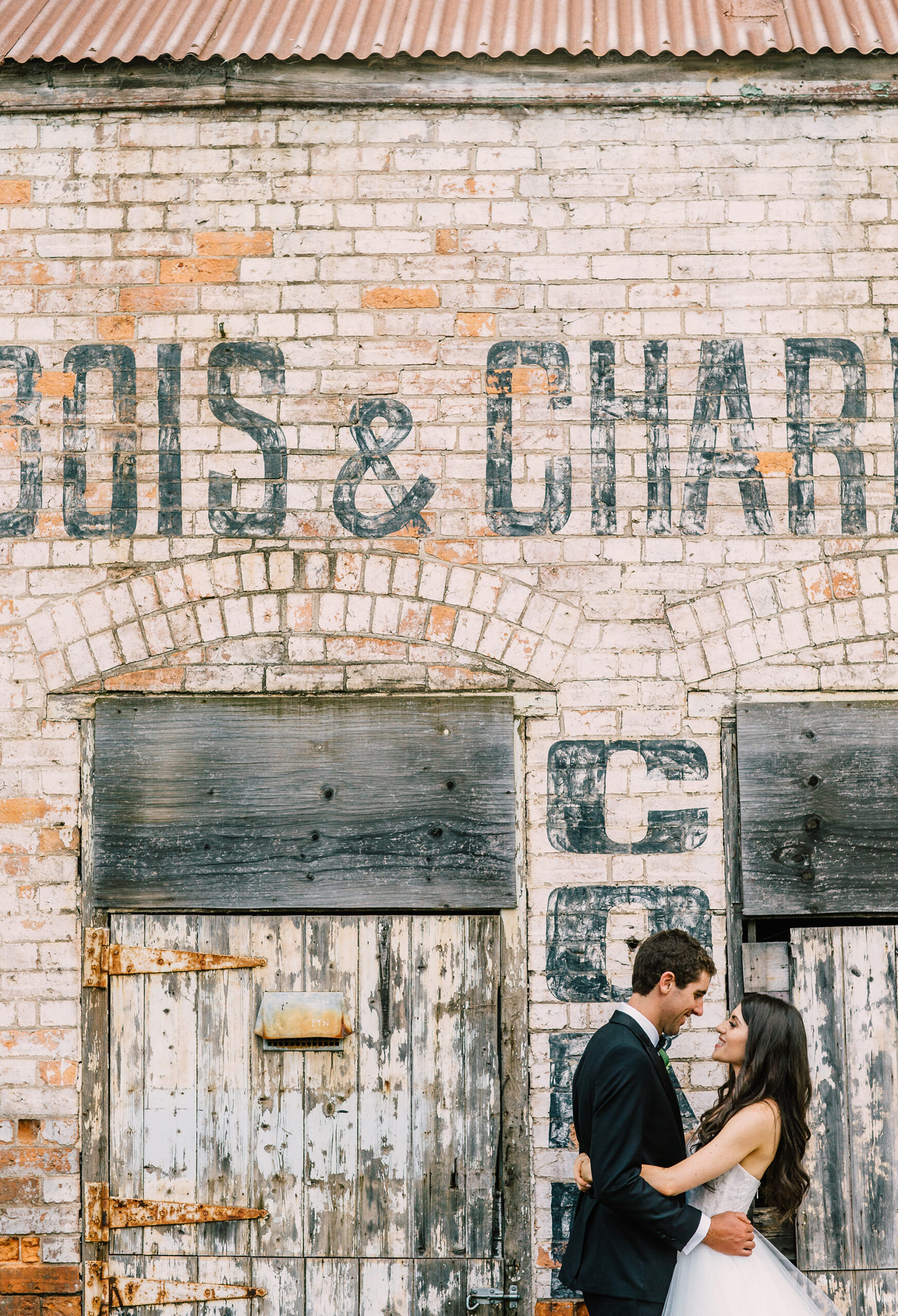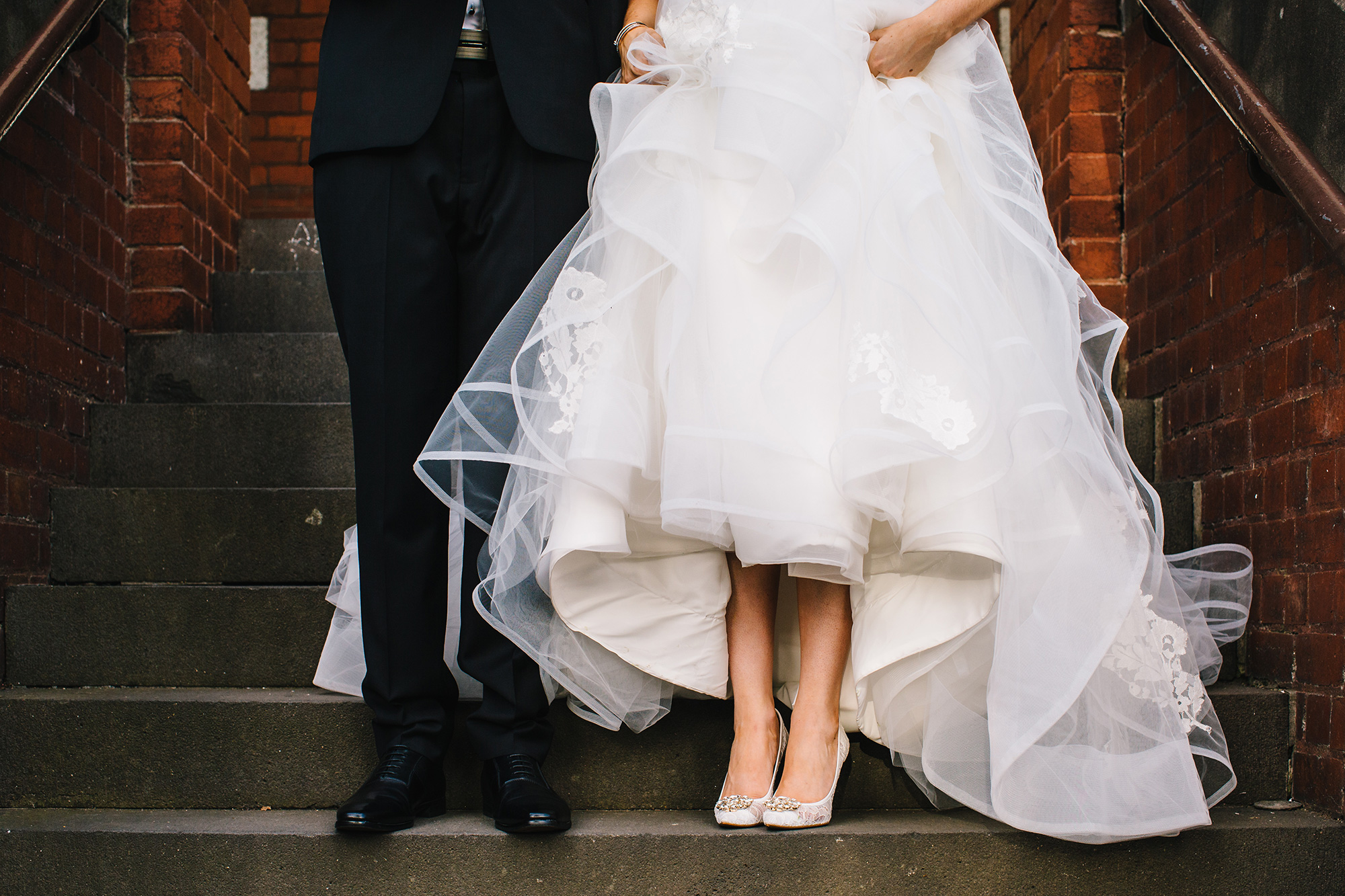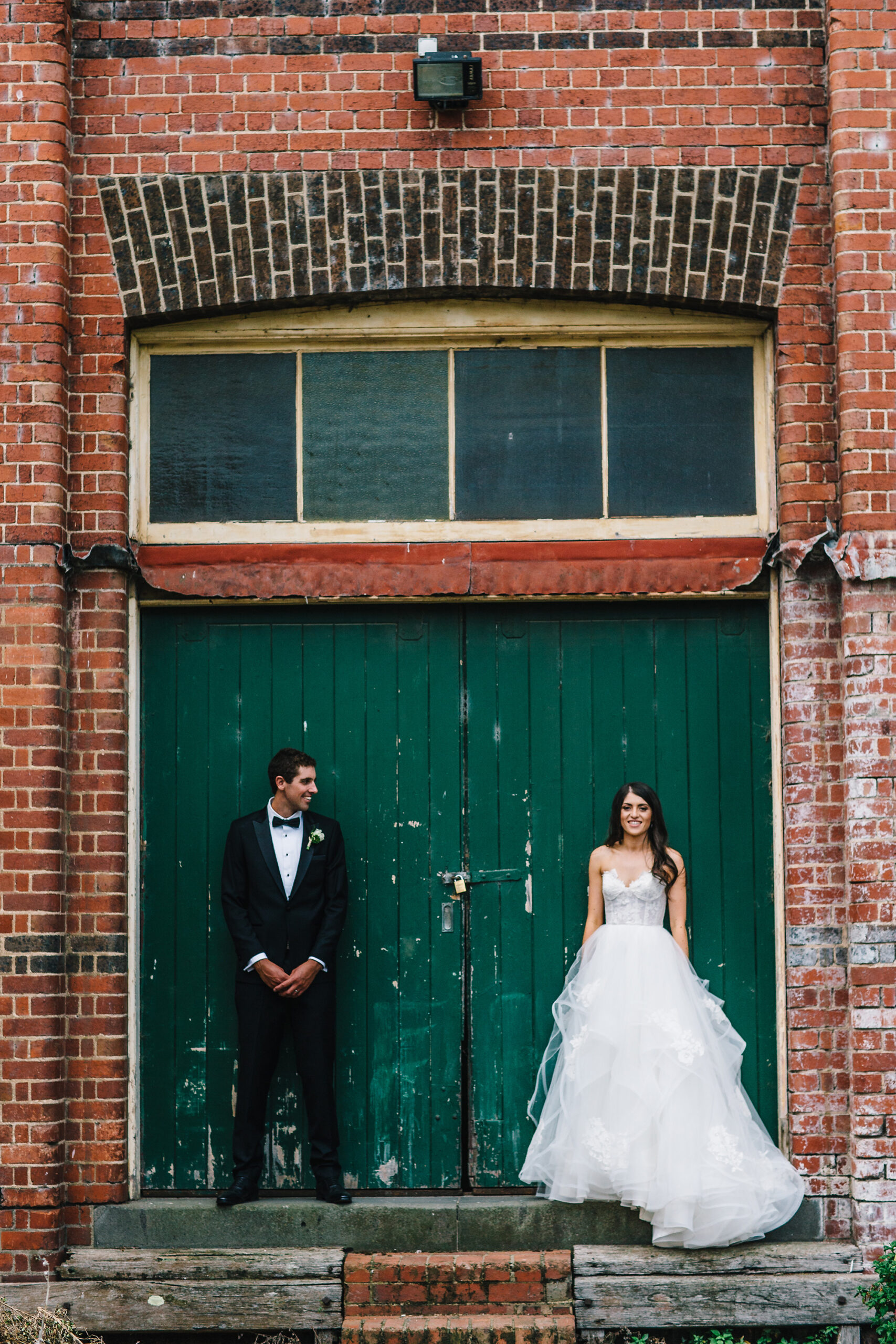 The pair had a pre-wedding photo shoot with their photographer, so they were thoroughly comfortable in front of the camera on their wedding day.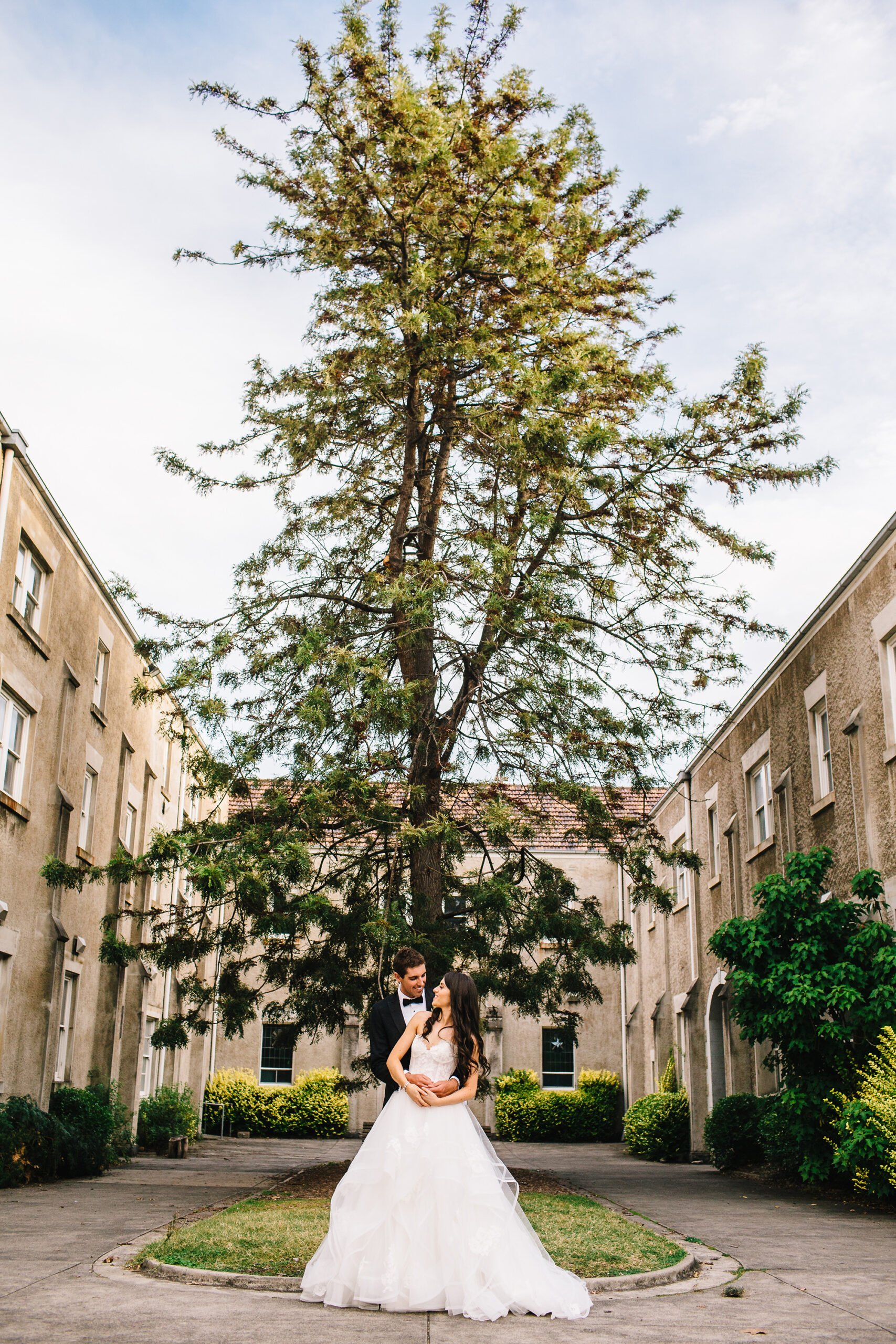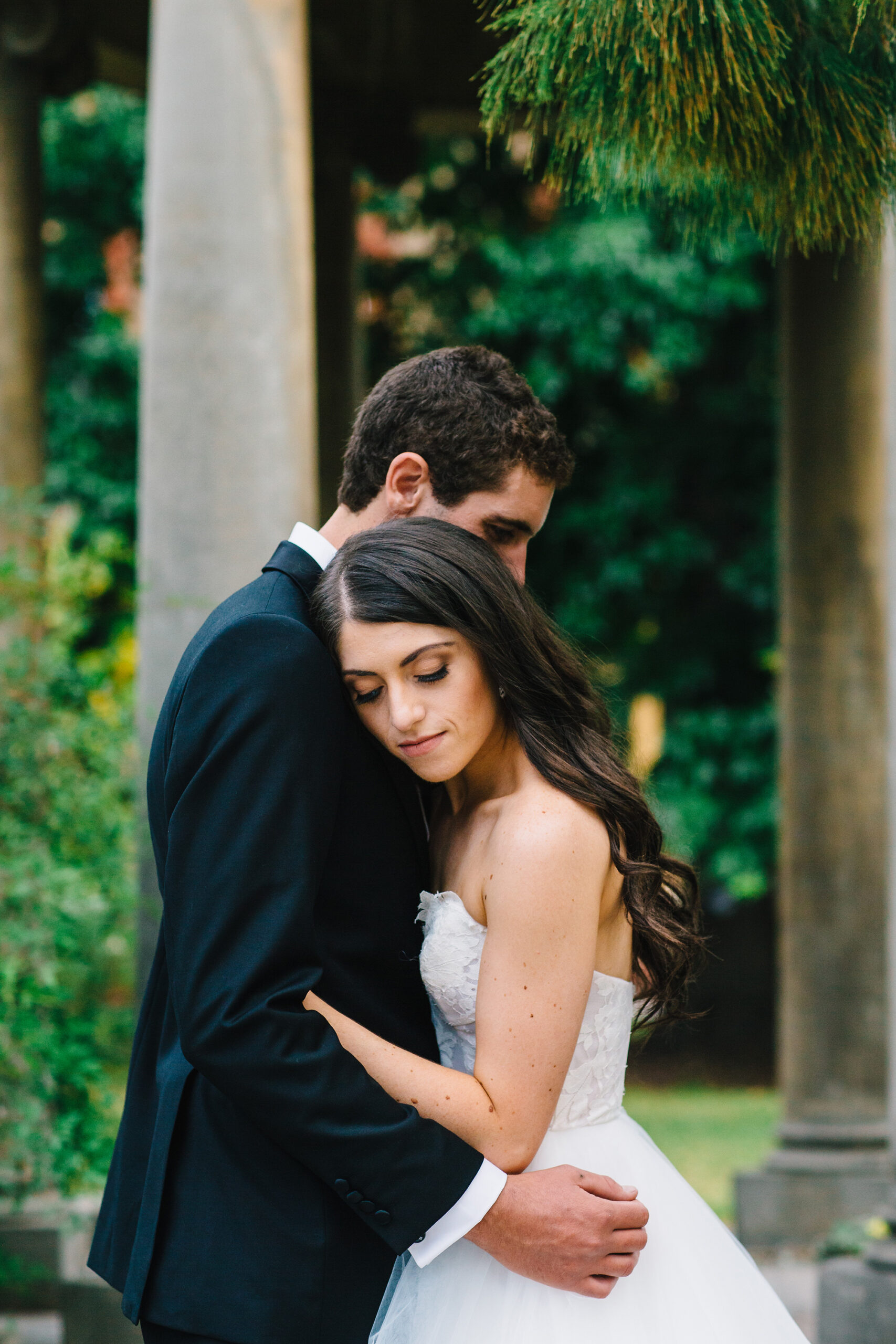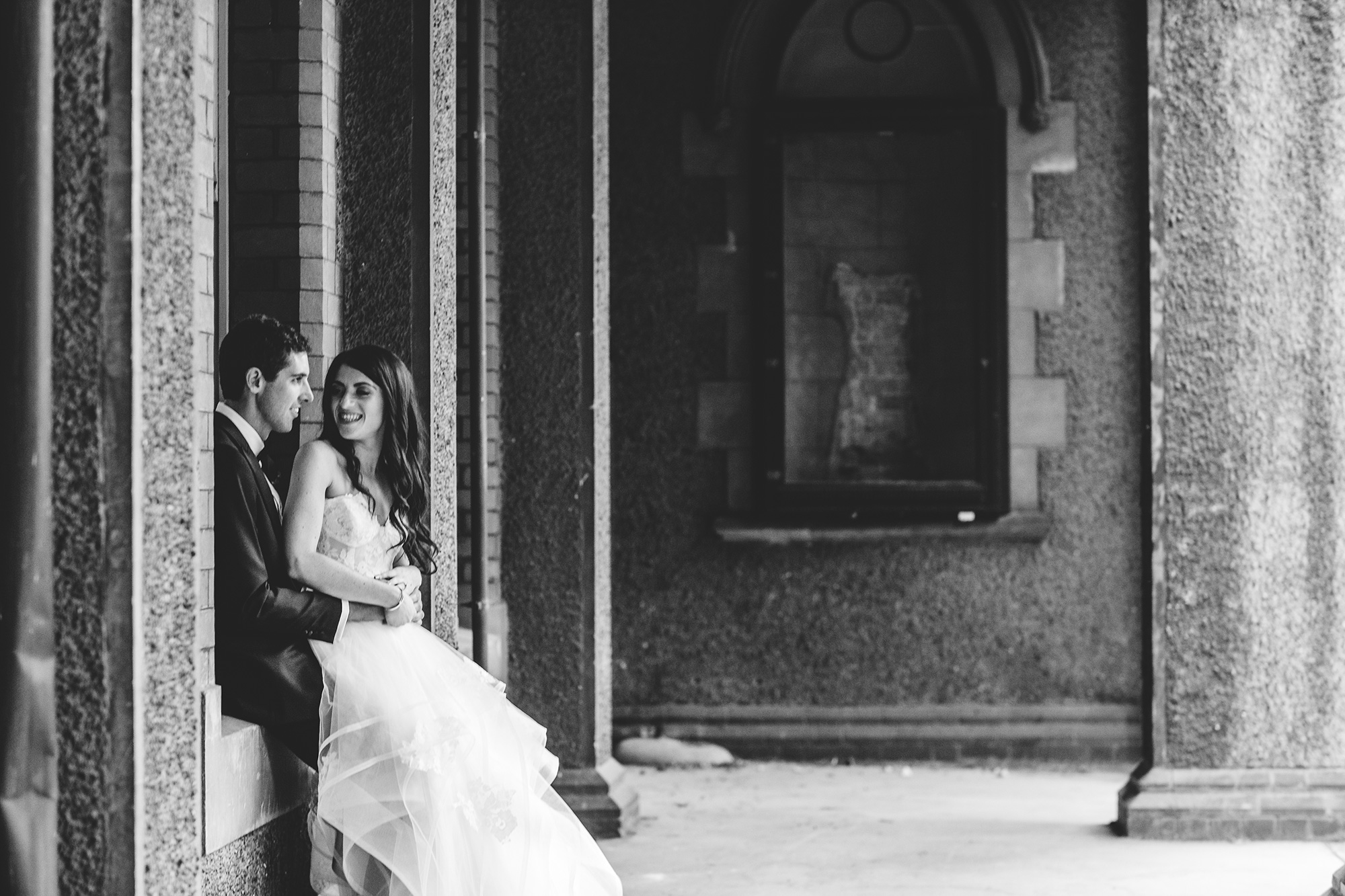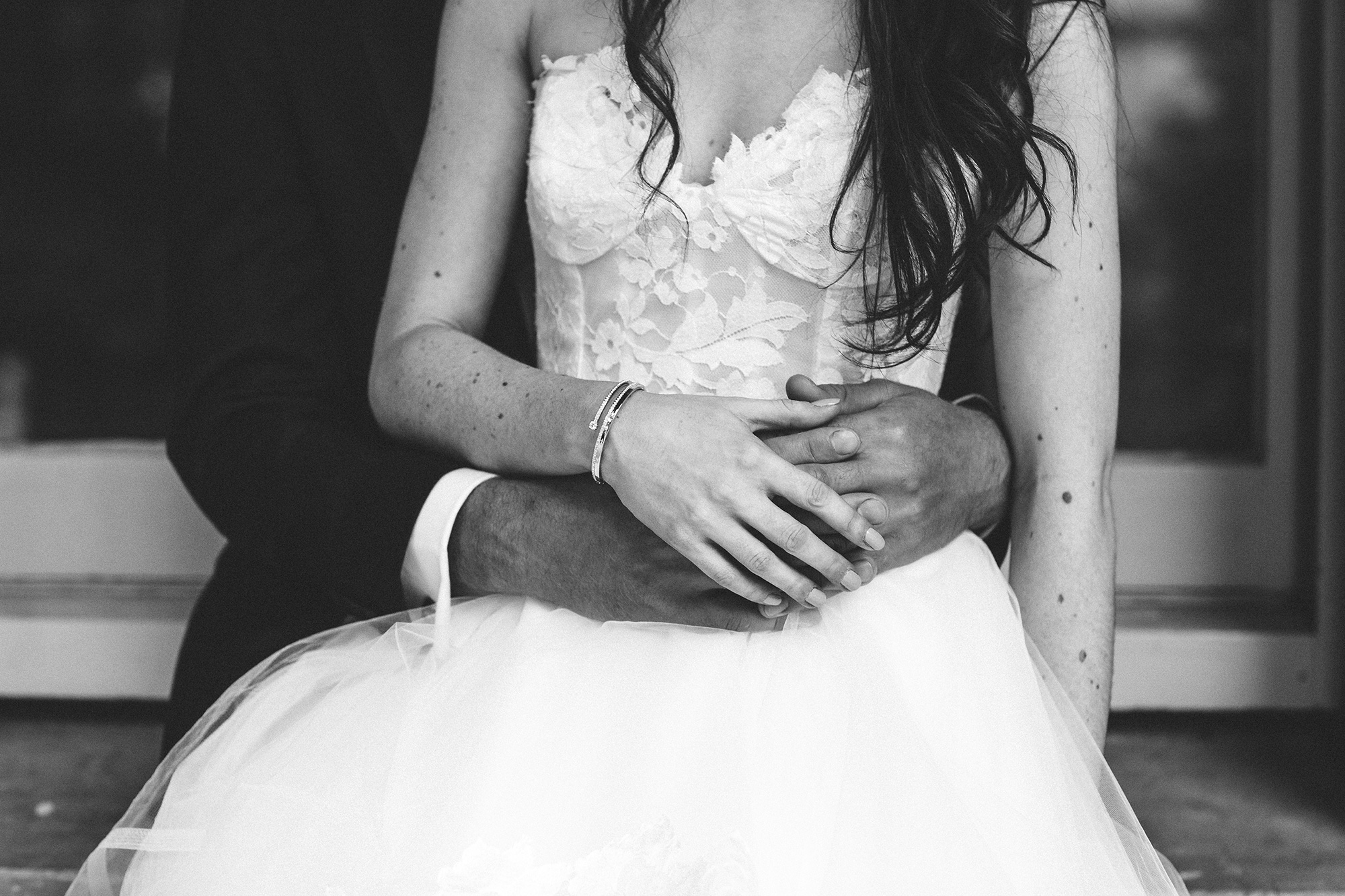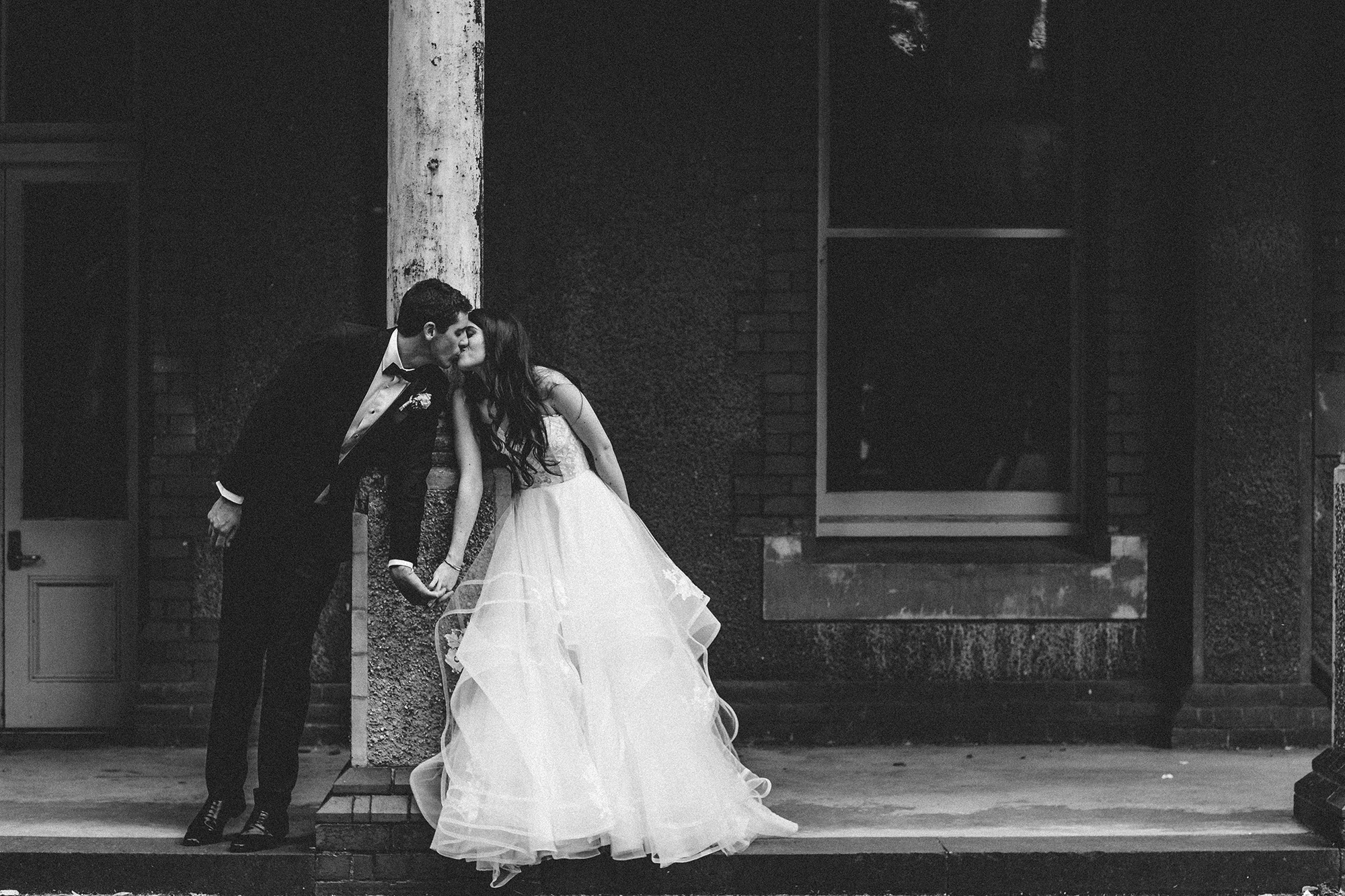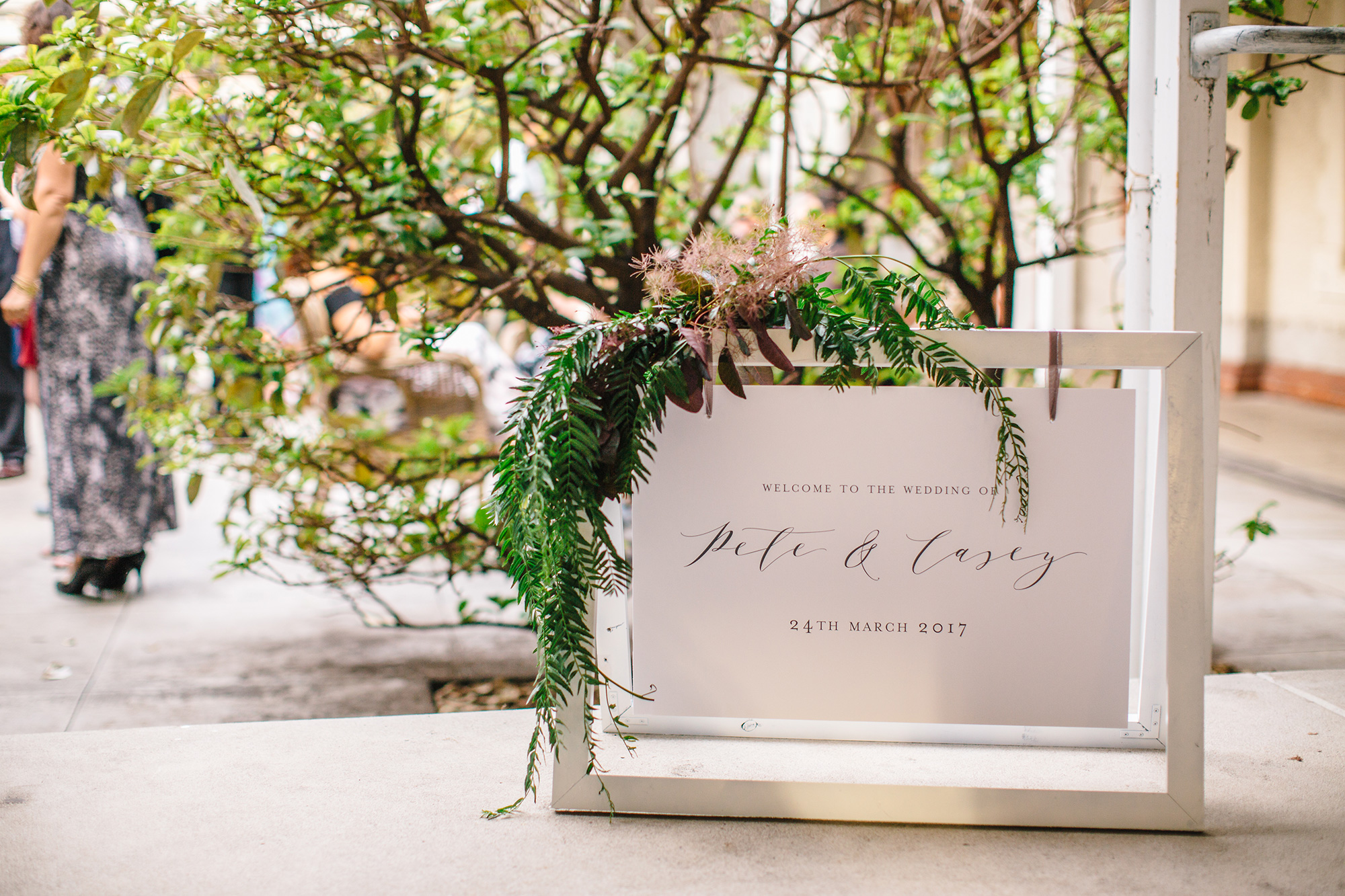 "Our wedding day was filled with happiness, laughter, love, friendship, and so much beauty," recalls Casey. "It was the perfect reflection of mine and Pete's relationship."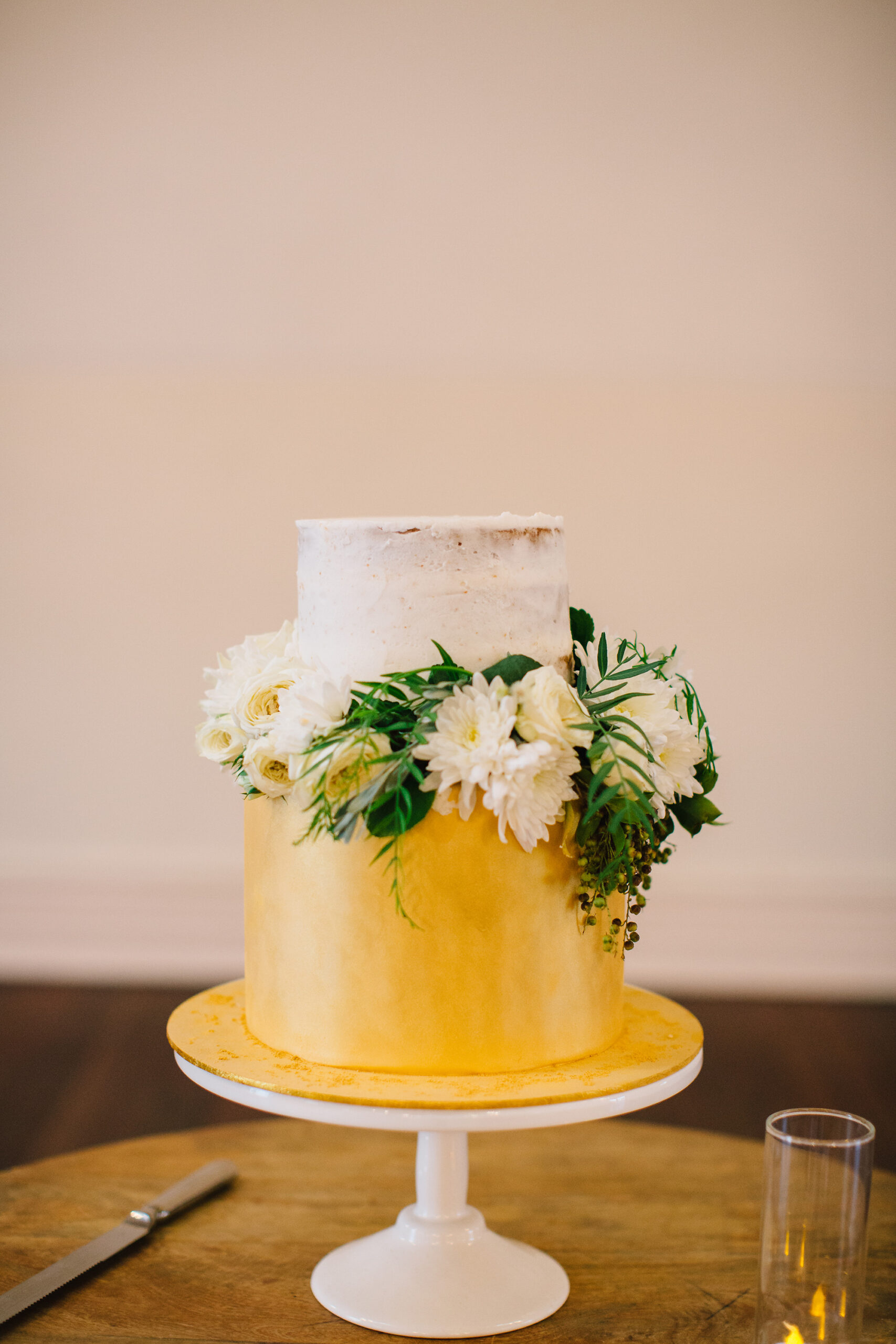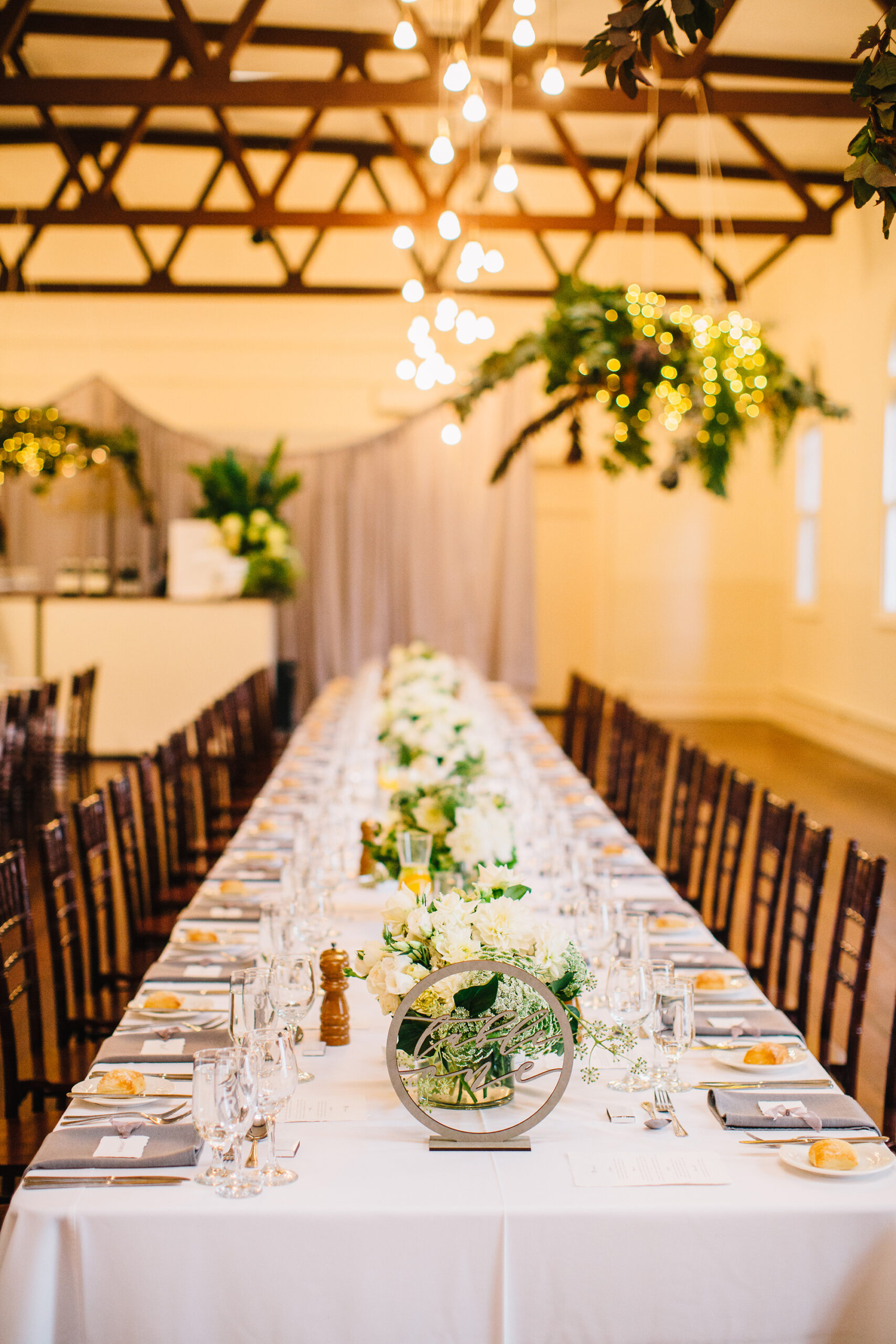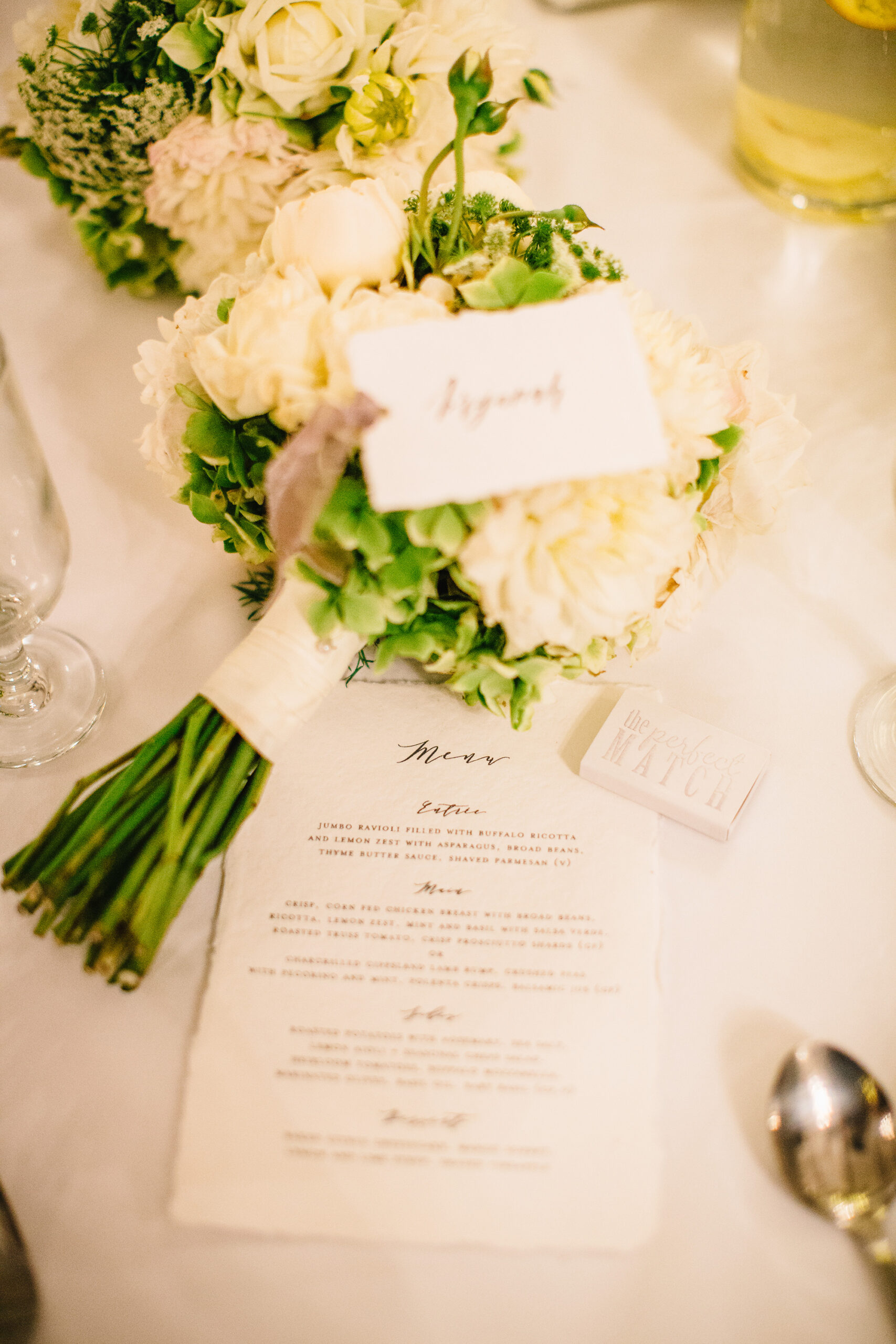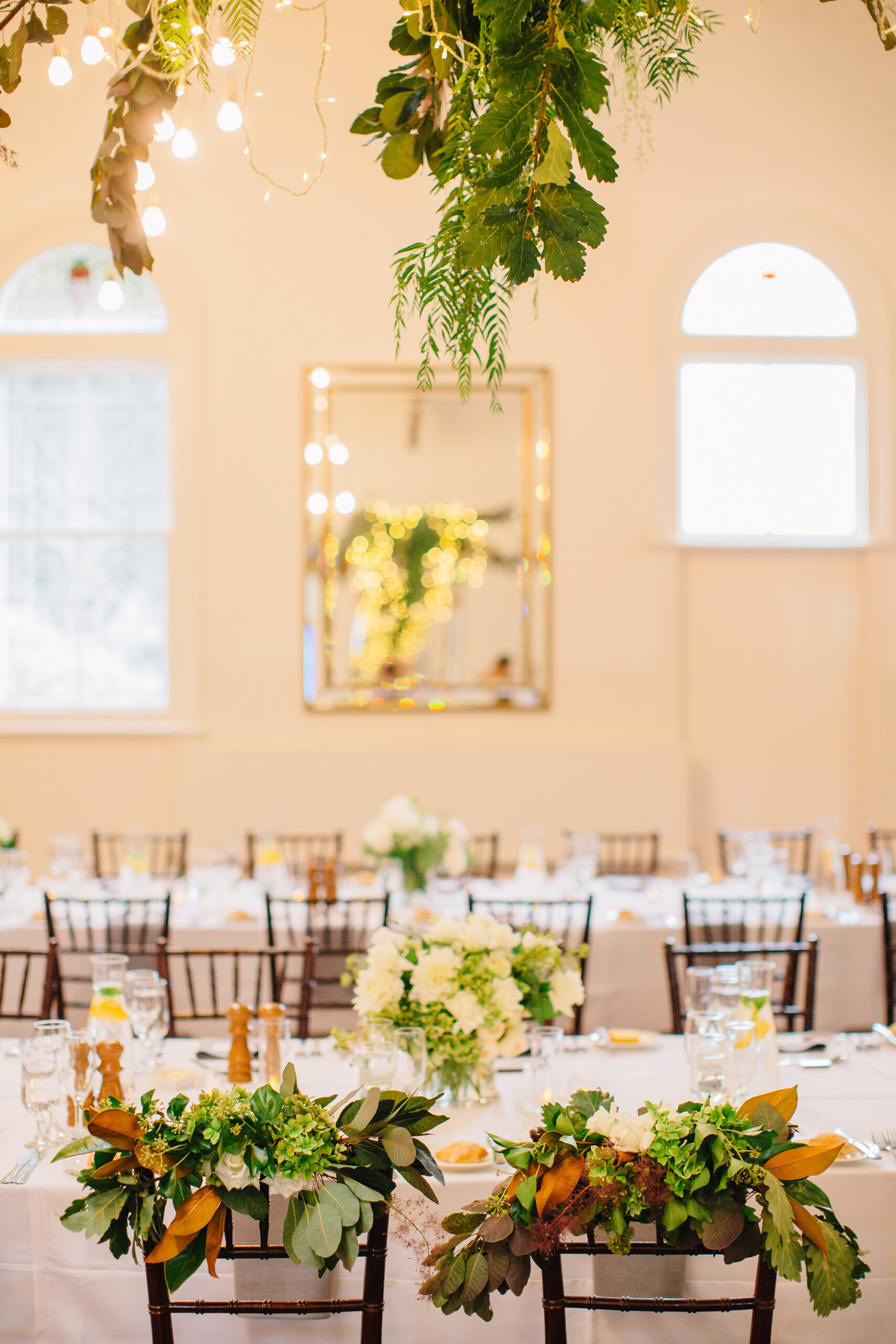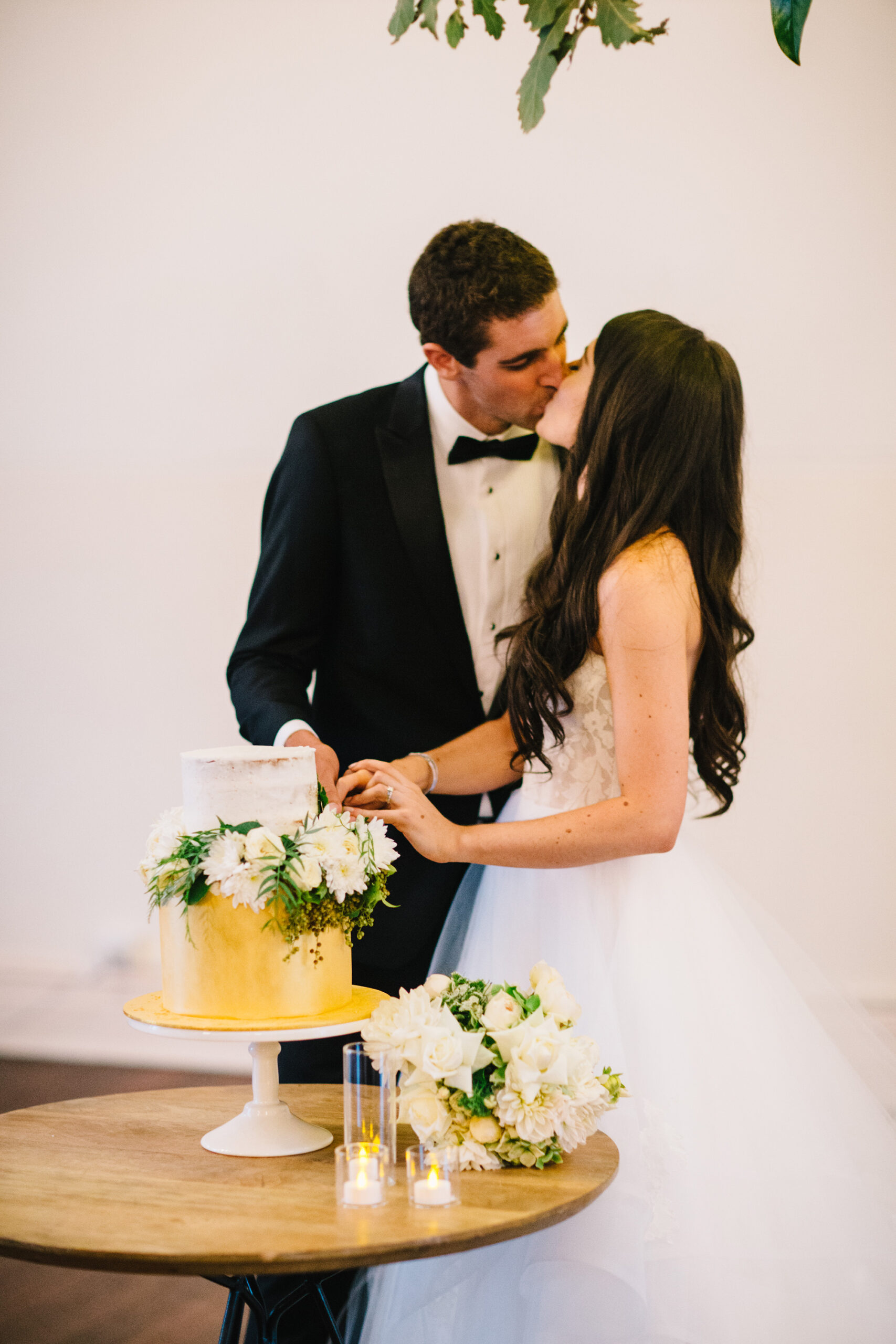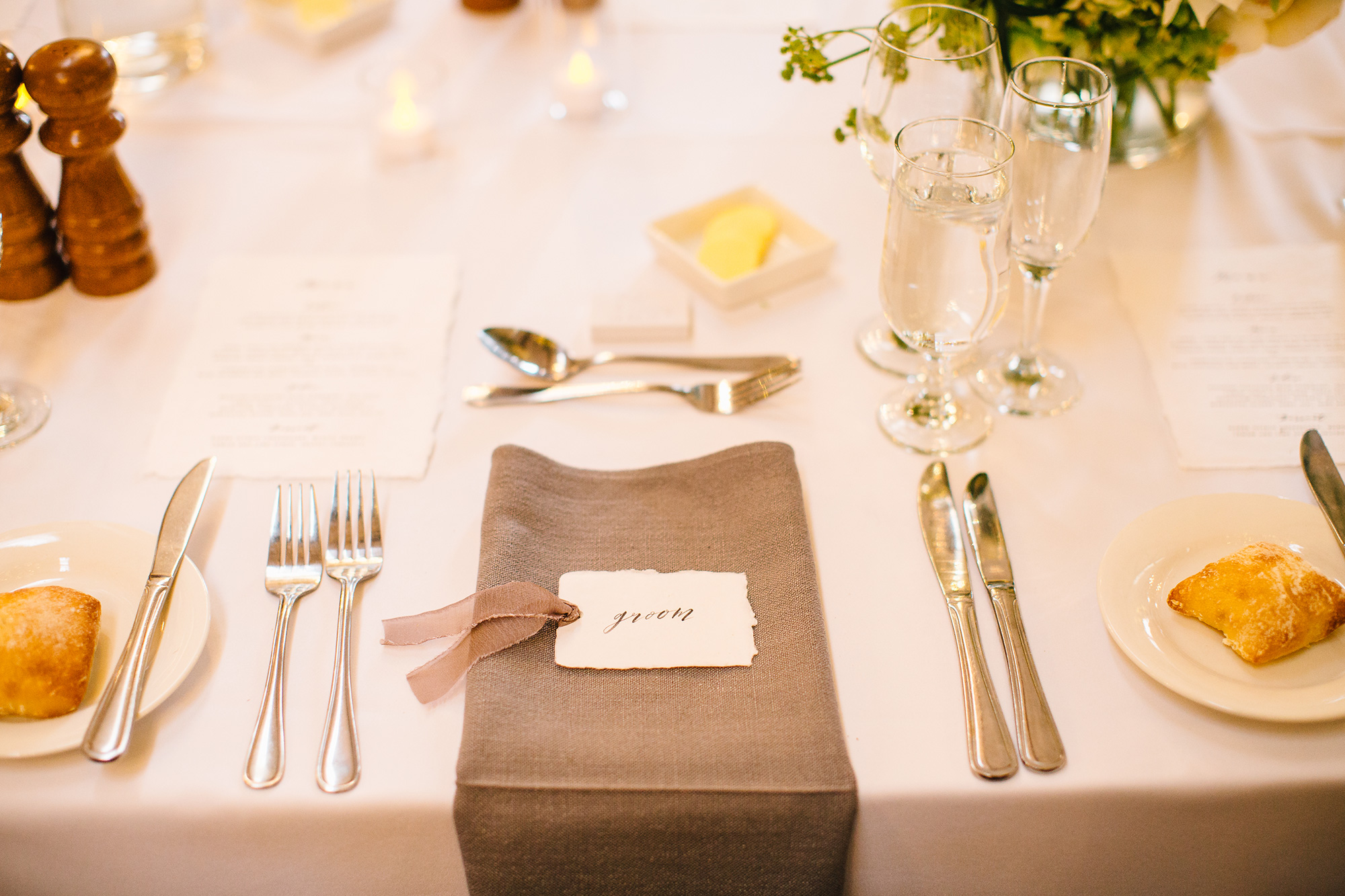 Casey cannot speak more highly of the food provided by Bursaria. "Everything was delicious and there was so much to choose from on the menu!"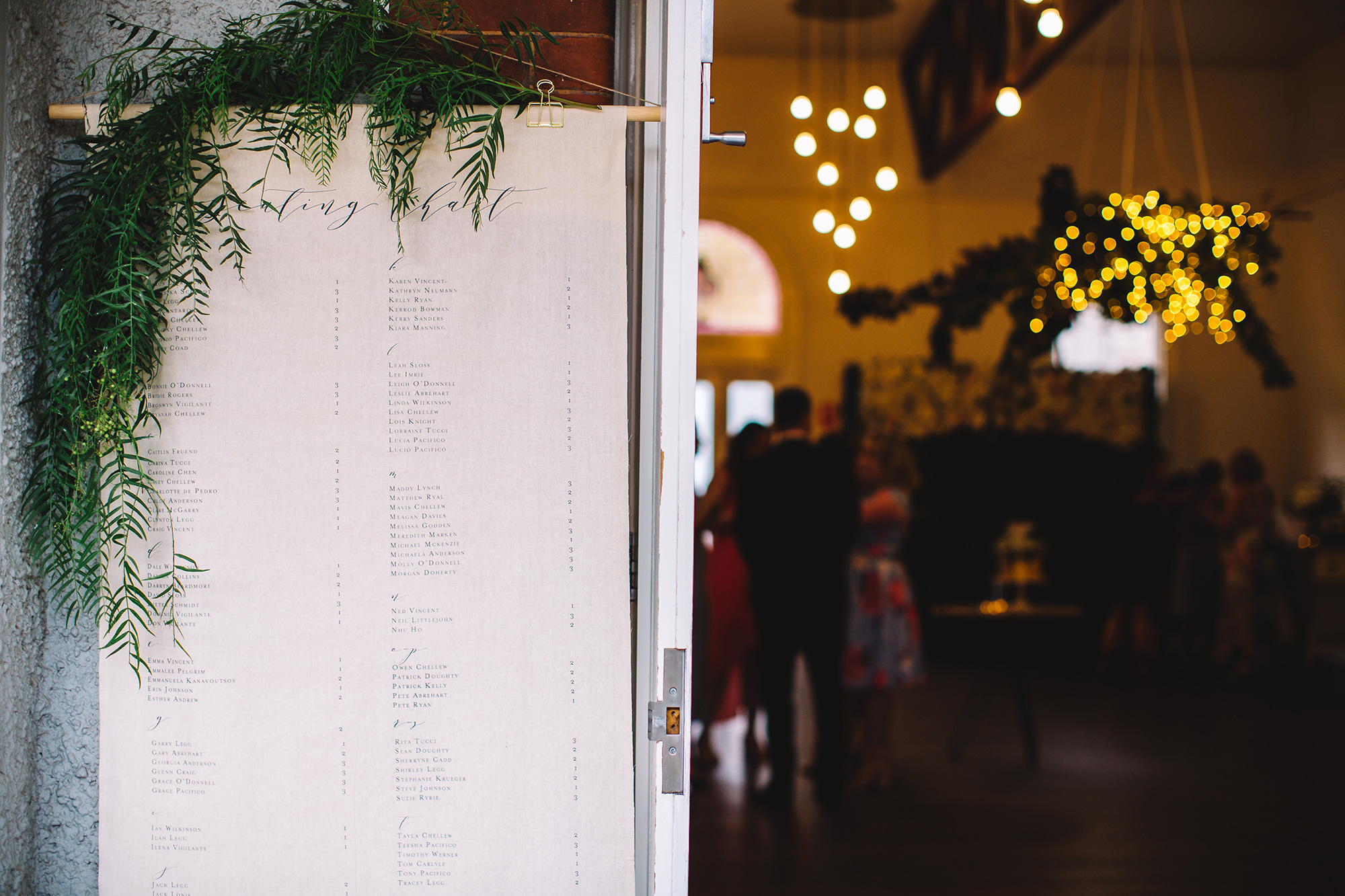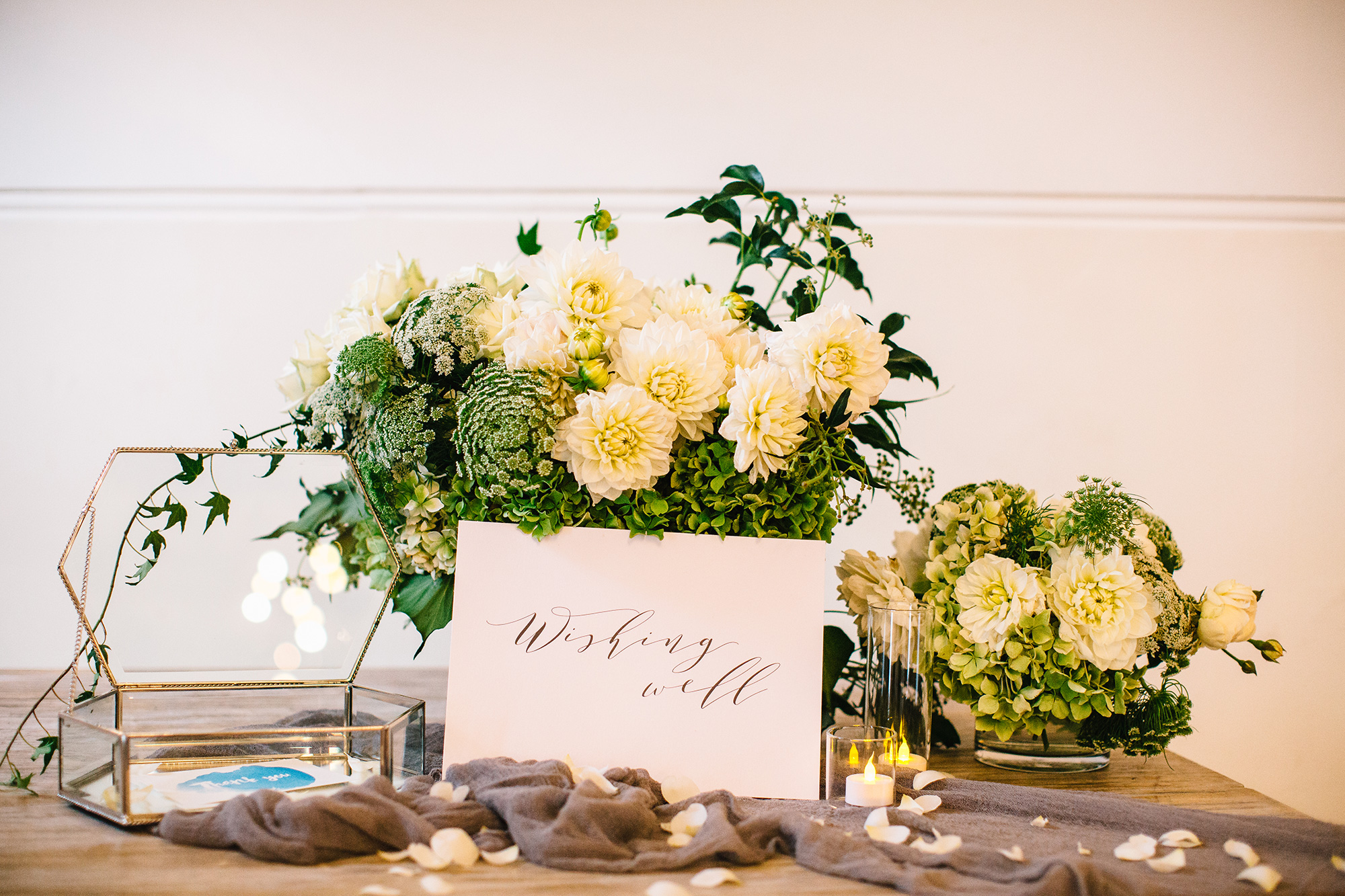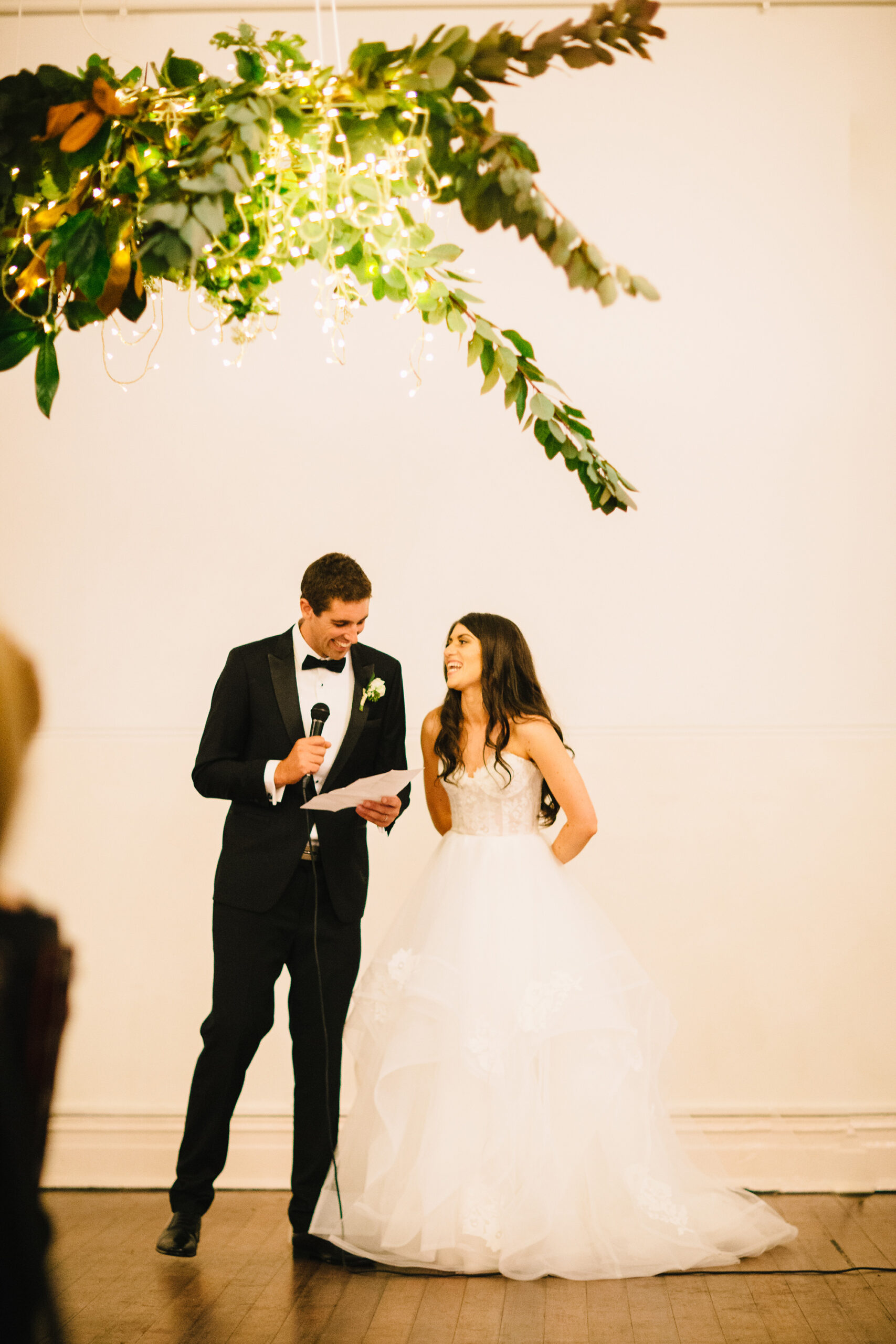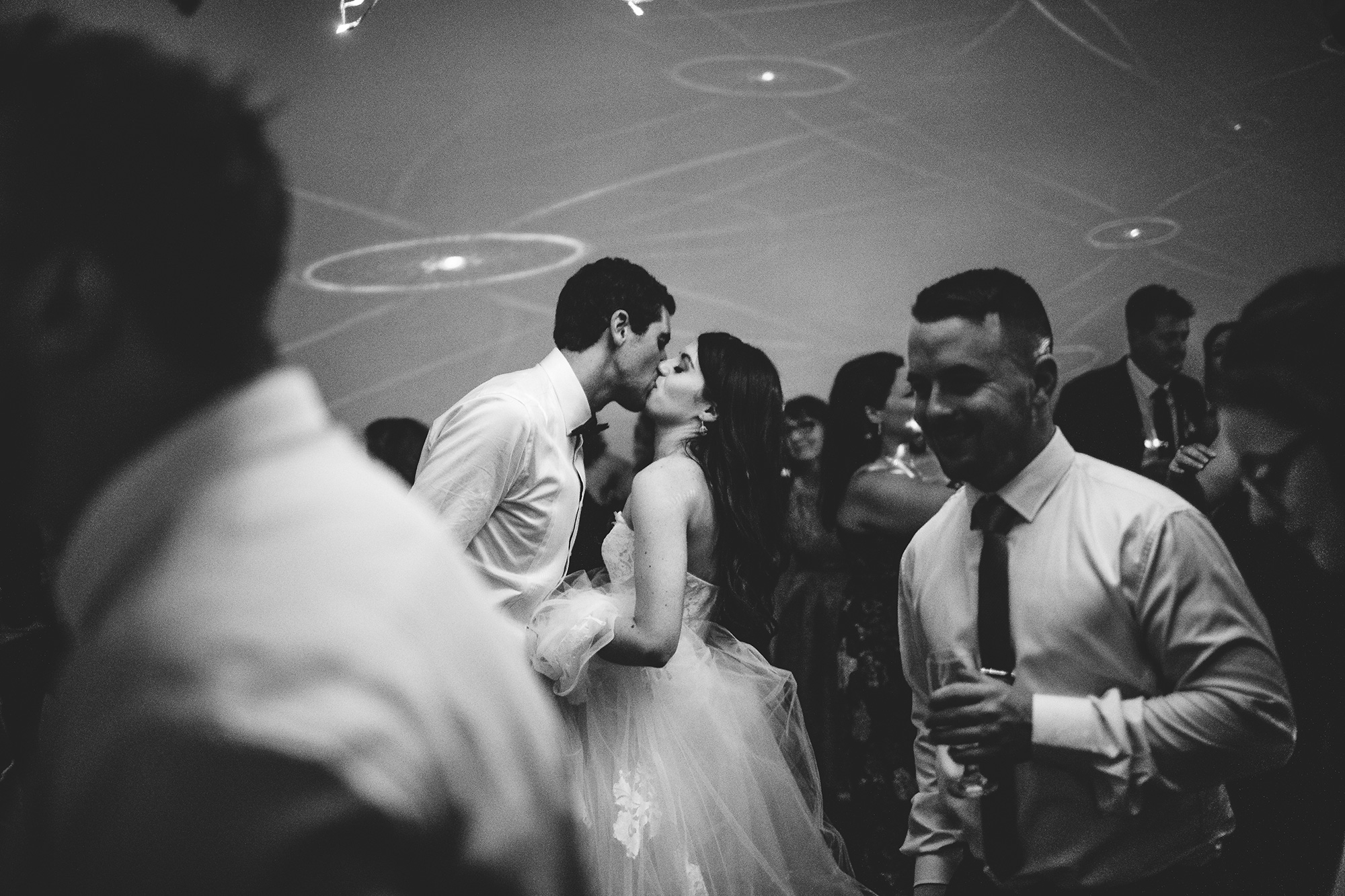 "Pete and I bring out the best in each other and balance each other out. Pete keeps my life a little less serious and always makes me laugh. He makes me feel everything that I have always wanted to – happy."