Let the race for bragging rights begin!
The Easy Weddings awards season is fast approaching. And with weddings well and truly back, we want to be sure you qualify for our supplier awards in 2022.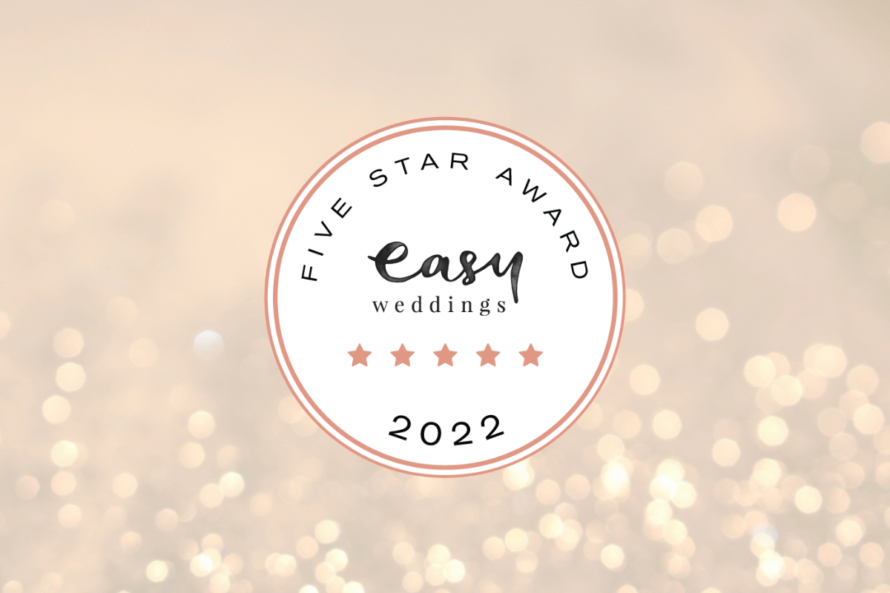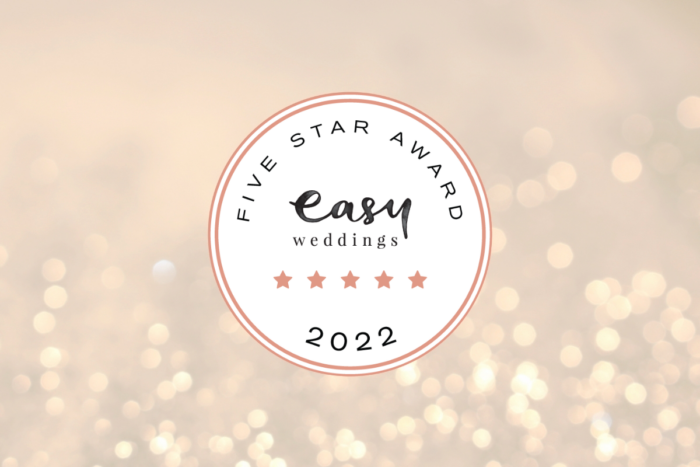 Our 5-Star Supplier Awards are formal recognition of your dedication to exceptional customer service.
Wedding clients are a one-time transaction (we hope!) Reviews are a great way to achieve social proof and market how fabulous you are to future couples. One review is great, but 11 or more reviews triples enquiries.
Easy Weddings has one of the largest review systems in the country, with almost 280,000 verified reviews from real couples currently on the site. Every year, our 5-star supplier awards recognise the vendors in the wedding industry whose service is so exemplary their own customers have rated them highly on their Easy Weddings storefront over the past 12 months.
Not only will each qualifying business receive ultimate bragging rights as an official 2022 Easy Weddings 5-star supplier, you'll also receive a digital badge to display on your Easy Weddings storefront, plus a downloadable certificate to print out and display at your shop or business.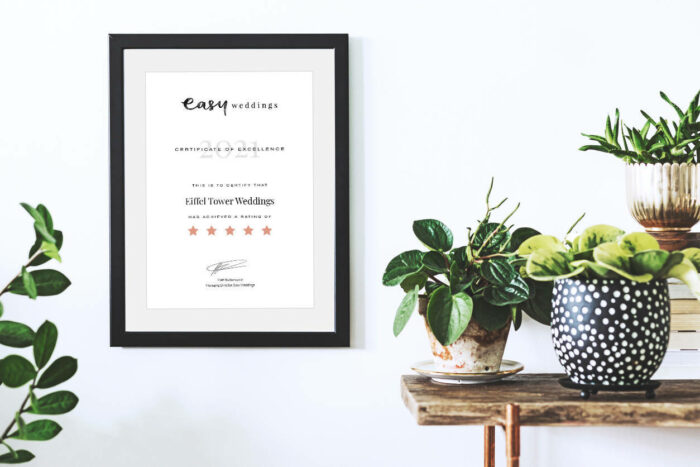 How do I qualify for the Easy Weddings 5-Star Supplier Awards?
This year we're awarding businesses that have received at least three reviews with an average rating of 4.5 stars or higher over the 21-22 financial year.
New businesses (listing on Easy Weddings for less than 12 months) will be awarded if they received at least one 5-star review over the financial year.
How can I get more 5-star reviews on my Easy Weddings storefront?
The cut-off date for this year's Easy Weddings 5-Star Supplier Awards is June 30. So it's time for a final sprint!
Ask couples you have worked with over the past few months to leave a review on your Easy Weddings storefront.
Requesting a review from a bride or groom is easy. Simply copy the below email template and paste it into an email:
___________________________________________________________________________________________
SUBJECT: Help others! Write a [COMPANY_NAME] review.
Dear [BRIDE OR GROOM'S NAME],
Congratulations on your big day! I hope the celebration was as wonderful as you always imagined it to be.
Thank you again for letting me play a small part in your very special day. I would love to share your experience of my business with future brides and grooms, by leaving a review. Reviews help demonstrate credibility so that potential customers can see just how excellent my service is.
I would really appreciate it if you could take a few minutes to leave a review for [COMPANY_NAME] on EasyWeddings.com.au – Australia's leading wedding website. As a bonus, your review on Easy Weddings gives you the chance to win a $2,500 cash prize.
Please copy and paste the following URL into your browser to leave a review for me: http://www.easyweddings.com.au/reviews/suppliers/ [or replace with your unique reviews URL from WedCRM]
Thank you for your time and support. I hope you win the cash!
Kind regards,
[YOUR NAME]
[COMPANY NAME]
________________________________________________________________________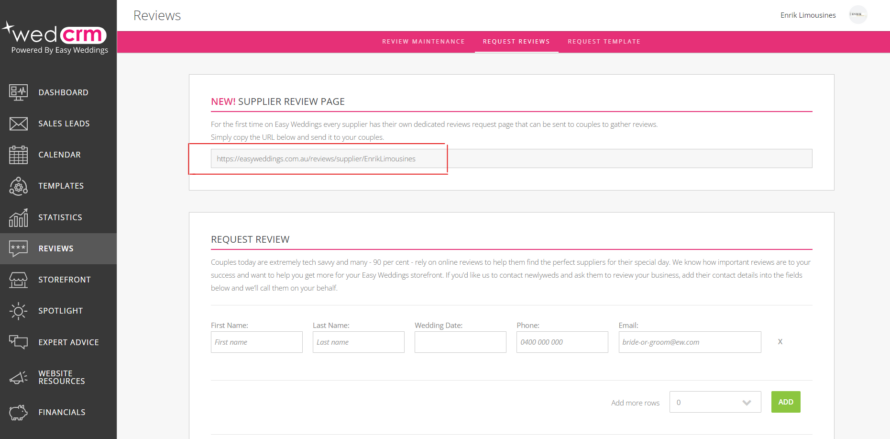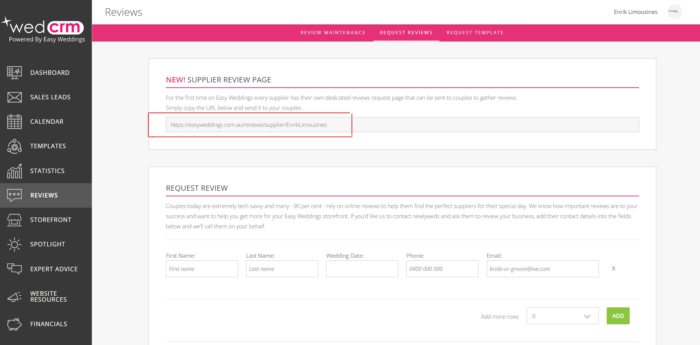 Your unique Reviews URL can be found in the Reviews tab of your WedCRM.
To make the process even simpler for your couples, you can replace the general URL with your unique URL which can be found in the Reviews tab on the left-hand side of your WedCRM, and click the Request Reviews menu (as pictured above).
If you've already reached out to couples twice without success, we can help you. You can submit couples for Easy Weddings to contact on your behalf via our review system in the WedCRM.
Make sure you submit your client details before June 1 so we have time to contact them before the end of the financial year, otherwise you may not be eligible.
And remember, any couple who leaves a review on Easy Weddings has the chance to win $2,500 cash in our next competition! You can find out more here.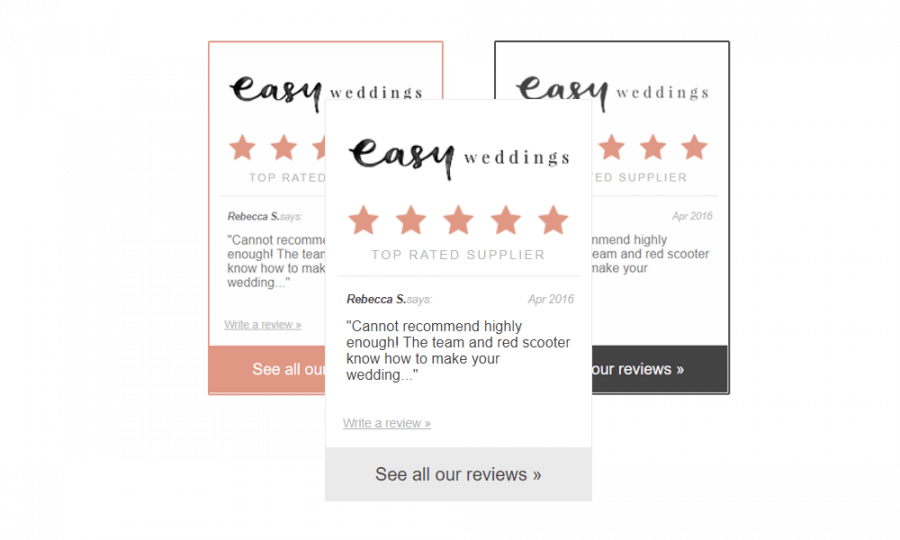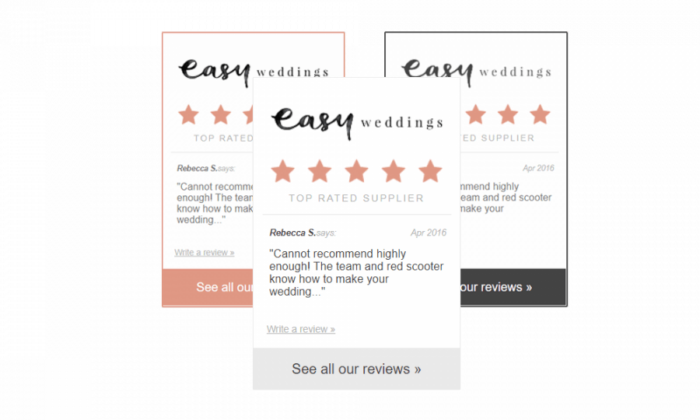 Can I display my reviews on my own website?
You sure can! Tell potential customers that you're a top-rated Easy Weddings supplier by adding a Reviews Widget to your website. Once installed, the widget duplicates your Easy Weddings reviews on your website.
To install our Reviews Widget,  click on the Website Resources tab on the left-hand side tab of your WedCRM. There are a few customisation options to choose from.
Once you have decided on how you'd like your Review Widget to appear on your website, click the "Step 2. Copy & Paste Code" button. Simply copy the HTML code or Javascript tag and paste it into your website.
You can find out more by checking out this link. If you'd like our tech team to help you set this up, please speak with your dedicated Business Advisor who would be happy to arrange this for you.
What are you waiting for? Get those reviews in by June 30 and you could be an Easy Weddings 5-Star Supplier for 2022.
You can also hear some tips on how to get more positive reviews by watching our recent webinar below.