Official Easy Weddings buttons and badges
They're free and easy to install – just log in to your wedCRM account, select the Marketing tab and follow the instructions.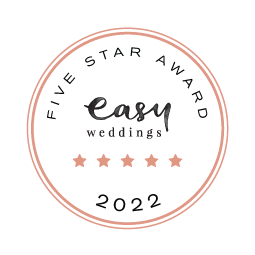 Five-Star Award badge
Available to only the top-rated suppliers, this badge highlights businesses that newlyweds love and rated highly over the calendar year.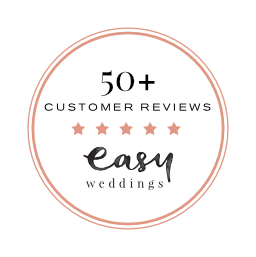 Milestone badge
When you reach a milestone number of reviews (10+, 25+ or 50+) you will qualify for the Milestone badge. Celebrate this achievement by adding the badge to your website and blog.