Our Annual Wedding Industry Report has the statistics you need to know right now to enable your wedding business to grow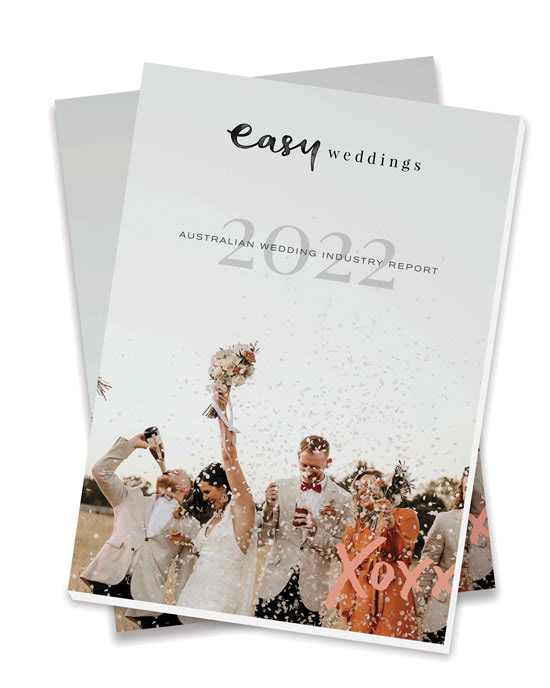 As Australia's No.1 Wedding Business, we conduct an annual survey of hundreds of local wedding businesses as well as thousands of couples who are planning weddings or who have had a wedding in the last year.
We collate this mass of data to create the most comprehensive Australian Wedding Industry Report, documenting data like the average costs for a wedding in Australia, local trends, and other wedding industry statistics.
Download your FREE copy of the 2022 Wedding Report now.
Whether you're considering starting a wedding business of your own, you're looking for ways to discover more details about Australian couples, or you're interested in what other businesses are doing, the Easy Weddings Australian Wedding Industry Report 2022 will provide the insights you need.