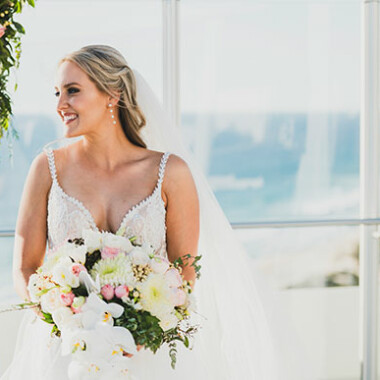 Wedding Showcase – Rendezvous Hotel Perth Scarborough
Date: 23 Aug 2020, 12pm-4pm
Venue: Rendezvous Hotel Perth Scarborough
Address: 148 The Esplanade, Scarborough, WA
Admission: Free
Let your dreams come true at Rendezvous Hotel Perth Scarborough. With a picturesque backdrop overlooking the Indian Ocean, extraordinary indoor and outdoor spaces for the perfect ceremony and reception, big or small, plus an experienced team of wedding professionals ready to make your day extra special; let us partner with you to curate the best day of your life.
Indulge in handcrafted menus featuring regional produce made by top Western Australian chefs, and locally sourced beers and wine, served with signature Rendezvous service, where every detail matters.
Whether your dream wedding is a grand affair or an intimate gathering, Rendezvous Hotel Perth Scarborough has the perfect space to make your special day a success. Choose from the 450 capacity Grand Ballroom featuring state of the art dynamic lighting, wireless microphones for speeches and large dance floors; to the open air Observation Deck on the top 24th floor, perfect for ceremonies with sweeping views of the Indian Ocean; or even the cosy Kitson room for more tight knit gatherings.
Every wedding will enjoy bonus Bridal Suite accommodation for the bridal couple.