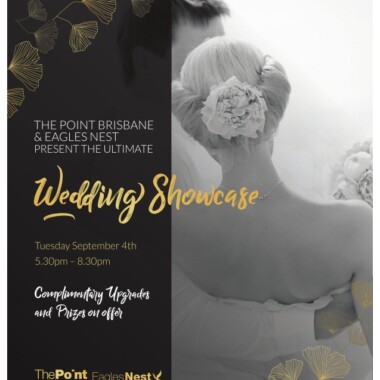 Wedding Showcase
Date: 09 Apr 2018, 5:30pm - 8:30pm
Venue: The Point Brisbane
Address: 21 Lambert St, Kangaroo Point, QLD
Admission: FREE - RSVP is essential
Oh no! This wedding expo is now over.
It looks like you've missed this one! Please check the expo homepage to view all upcoming wedding expos.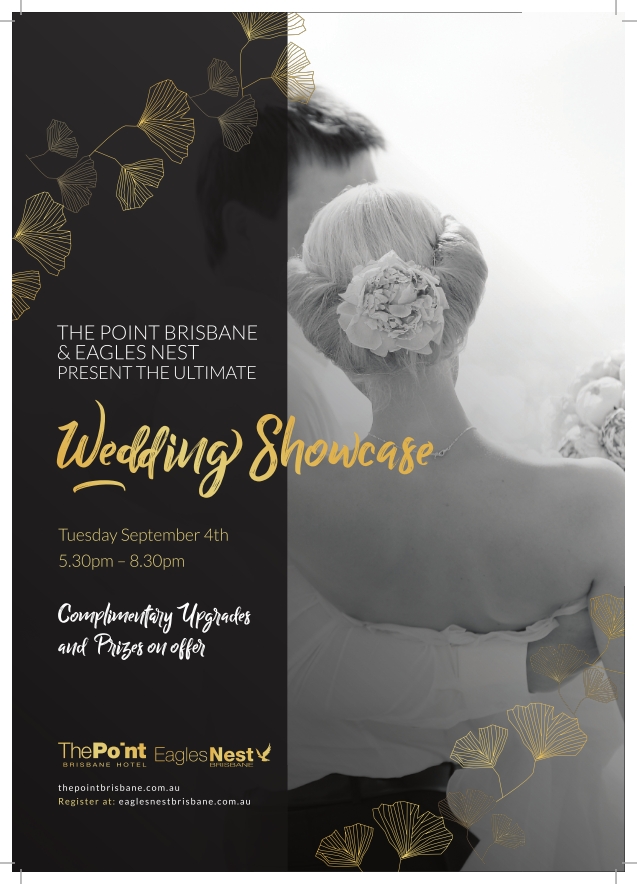 Join us on Tuesday, September 4th, as we showcase both event spaces and accommodation options available to weddings and brides.
With light canapes and bubbles on offer throughout the event, allow us to paint the perfect vision of your dream day.
Also in attendance will be a number of our preferred suppliers for you to meet with, and discuss all the options and personalised theming for creating your perfect wedding.