Oh no! This wedding expo is now over.
It looks like you've missed this one! Please check the expo homepage to view all upcoming wedding expos.
Utopia Fantasyland Wedding Showcase 2021
When: 6pm - 8pm Each Day, 06 Jan 2021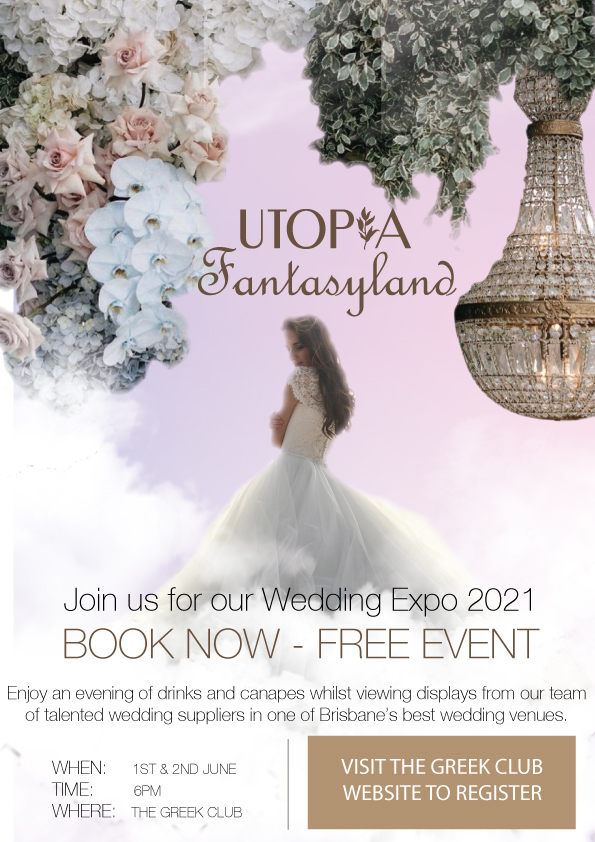 Venue: The Greek Club
Address: 29 Edmondstone Street, South Brisbane
Phone: 07 3844 1166
Website: Visit Website
Admission: Free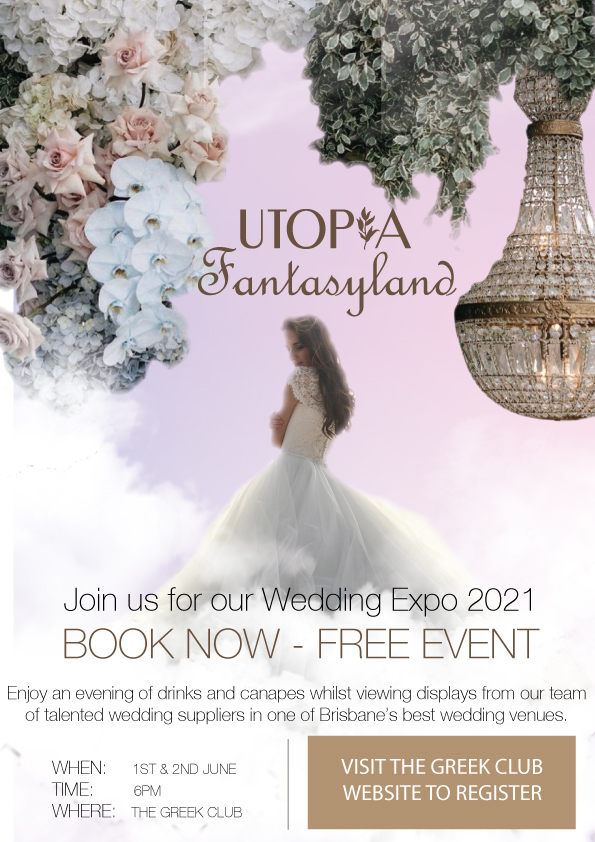 Join us for this FREE EVENT June 1st and 2nd from 6pm
COMPLIMENTARY CANAPES AND DRINKS LIVE ENTERTAINMENT MEET OUR DREAM TEAM OF SUPPLIERS AND VIEW / SAMPLE WHAT THEY OFFER GOODIE BAGS FOR ALL BRIDES AND GROOMS!
LOTS OF PRIZES TO BE WON ON THE NIGHT INCLUDING LUXUARY ACCOMMODATION, HAMPERS, PHOTOGRAPY PACKAGES, CLOTHING, STYLING, DINING EXPERIENCES AND MUCH MORE!
Explore the latest trends in wedding styling and design in the Grand Ballroom and mingle with our dream team of industry leading suppliers.
Our dedicated Wedding Events Team will be available to answer all your big-day questions.