Oh no! This wedding expo is now over.
It looks like you've missed this one! Please check the expo homepage to view all upcoming wedding expos.
Twilight Wedding Showcase
When: 5pm - 9pm, 09 Aug 2017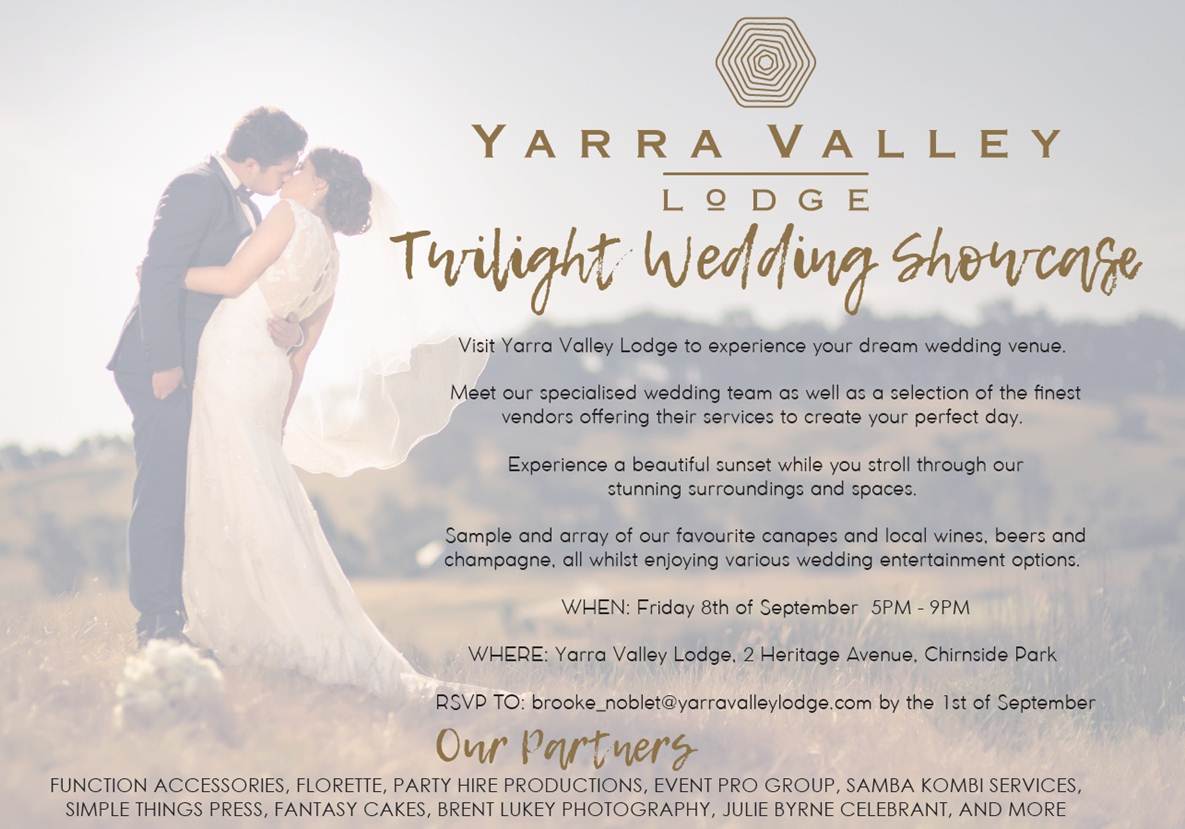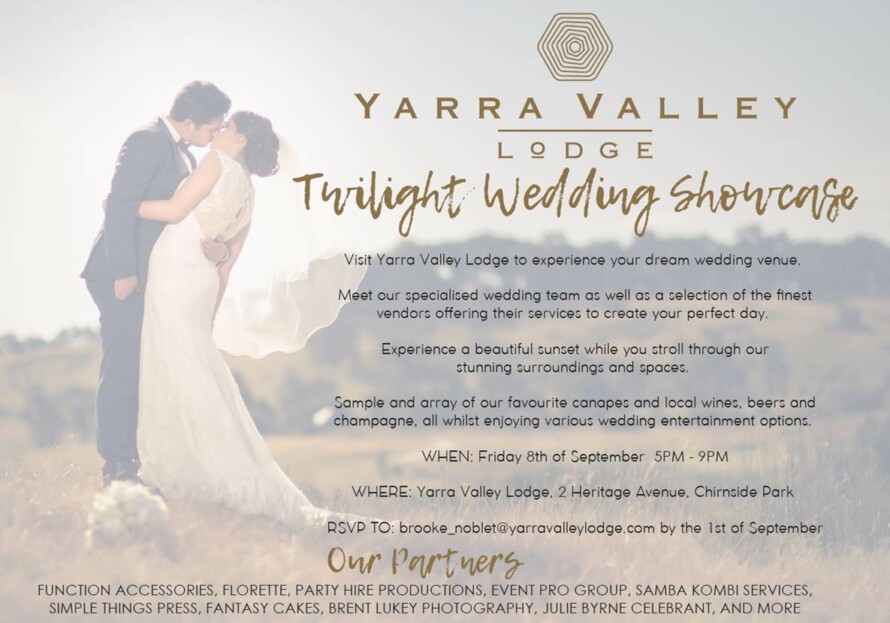 Venue: Yarra Valley Lodge
Address: 2 Heritage Avenue, Chirnside Park, VIC
Phone: 03 9760 3333
Website: Visit Website
Admission: Free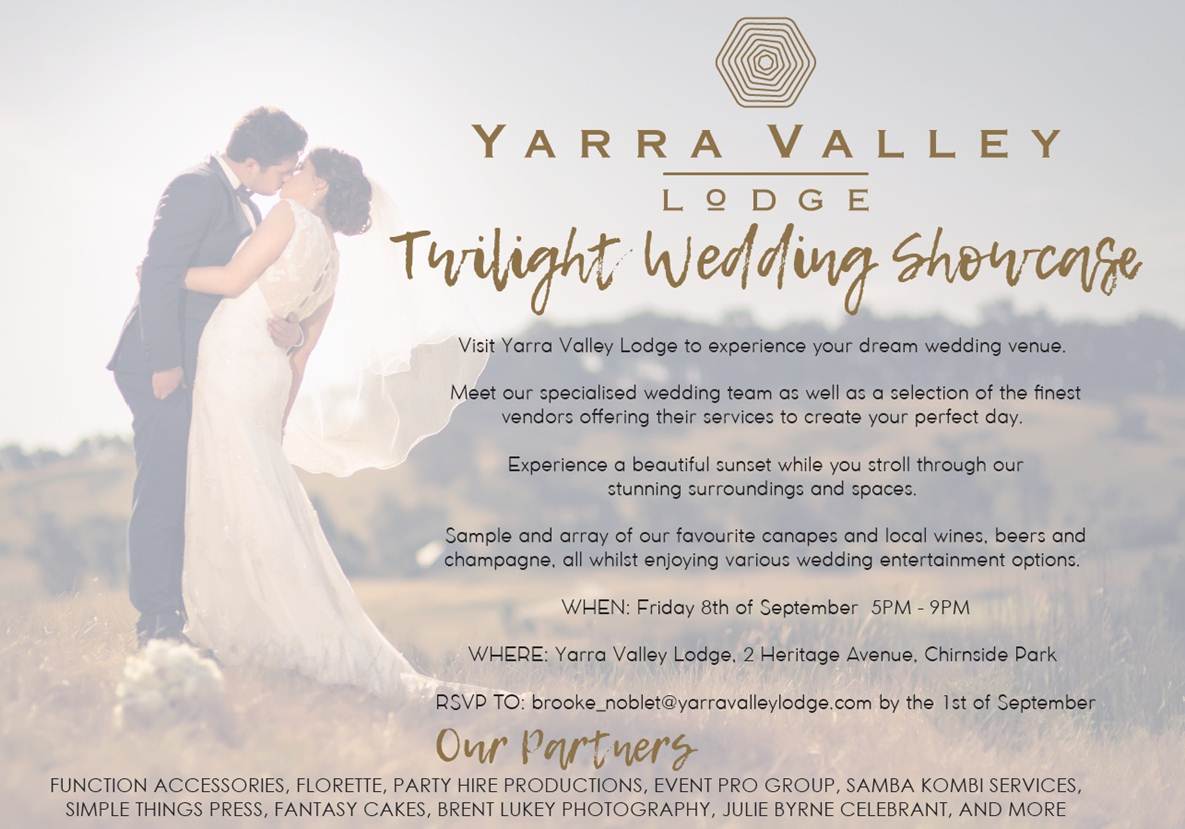 Visit Yarra Valley Lodge to experience your dream wedding venue.
Meet our specialised wedding team as well as a selection of the finest vendors offering their services to create your perfect day.
Experience a beautiful sunset while you stroll through our stunning surroundings and spaces.
Sample an array of our favourite canapes and local wines, beers and champagne. All while enjoying various wedding entertainment options.