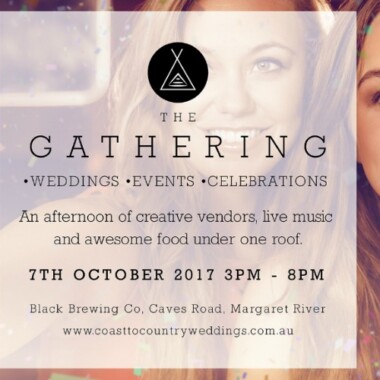 The Gathering
Date: 10 Jul 2017, 3pm-8pm
Venue: Black Brewing Co
Address: Caves Road, Wilyabrup, WA
Admission: $25
Oh no! This wedding expo is now over.
It looks like you've missed this one! Please check the expo homepage to view all upcoming wedding expos.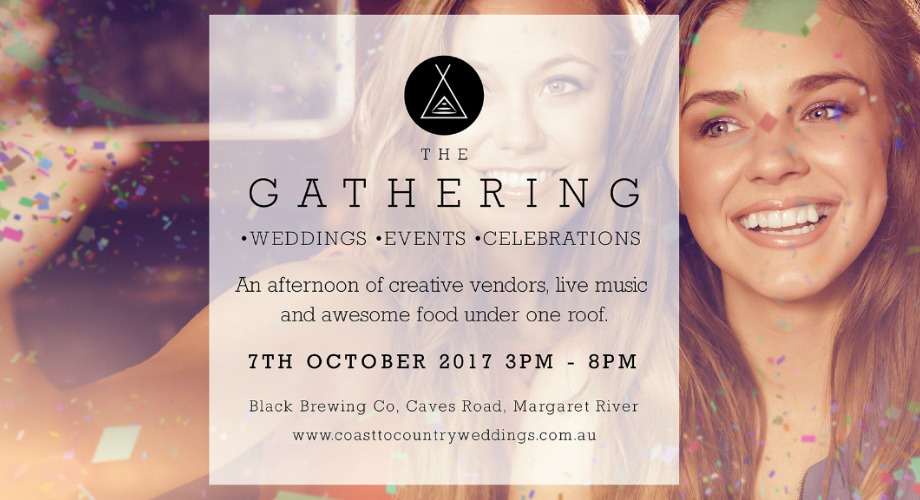 Whether you're having a wedding, party, get-together or event, you need special services and ideas to bring all this together. Come to this one local event and learn how to make a cracking celebration.
The Gathering will have a day and night feel to it, because let's be real, that's when 99.9% of these events happen, so we will show you how an event can look in the day and then transform to the night.
You will be entertained with : Creatives transforming their displays from day to night time Games to play Tours + Workshops + Giveaways Live Music Wine, Beer and Champagne Tasting Degustation Dinners Bridal Fashion and more…
It's happening on Saturday 7th October from 3pm till 8pm at the Black Brewing Co on Caves Road, Margaret River.