Oh no! This wedding expo is now over.
It looks like you've missed this one! Please check the expo homepage to view all upcoming wedding expos.
November Designers Weekend – featuring Fox Bridal
When: 10am-5pm, 11 Oct 2017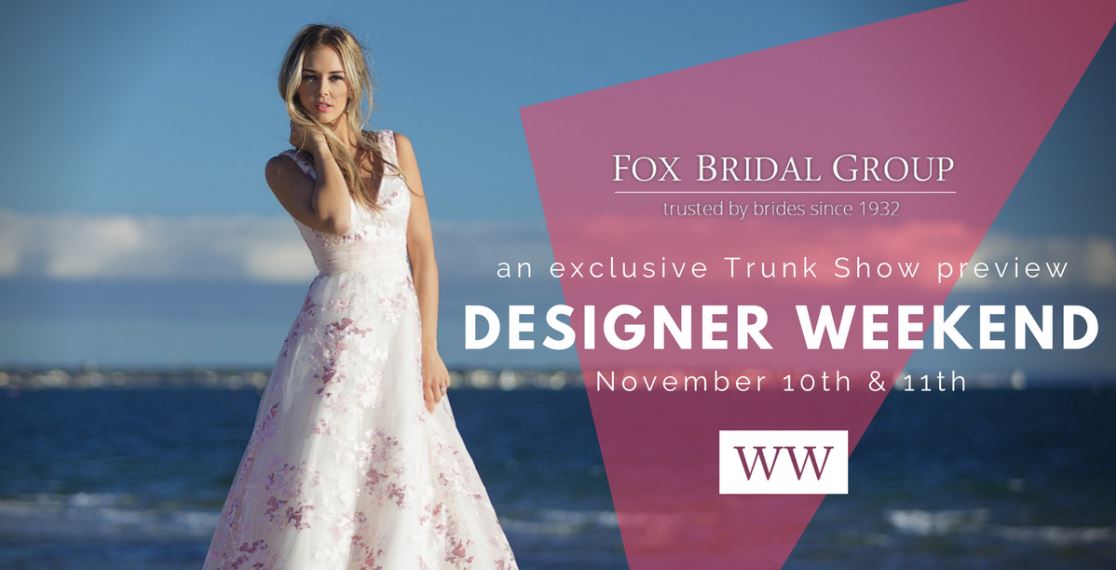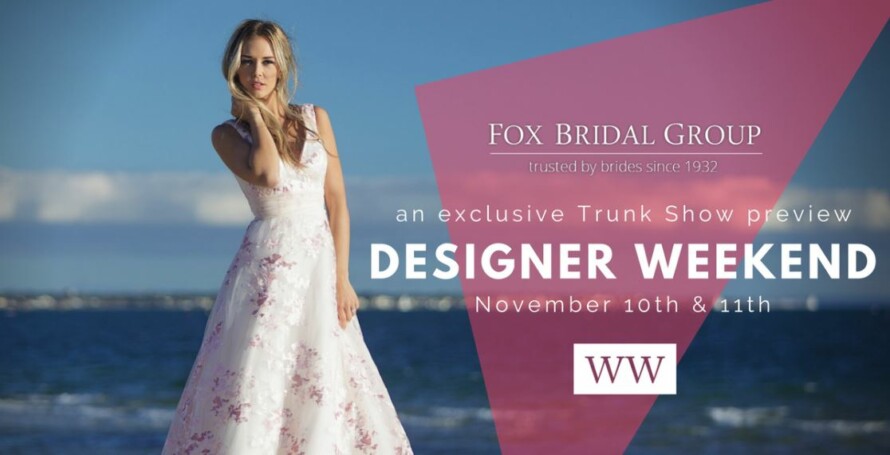 Venue: Wedding Whispers
Address: 647 Lower North East Road, Paradise, SA
Phone: 08 8365 5613
Website: Visit Website
Admission: FREE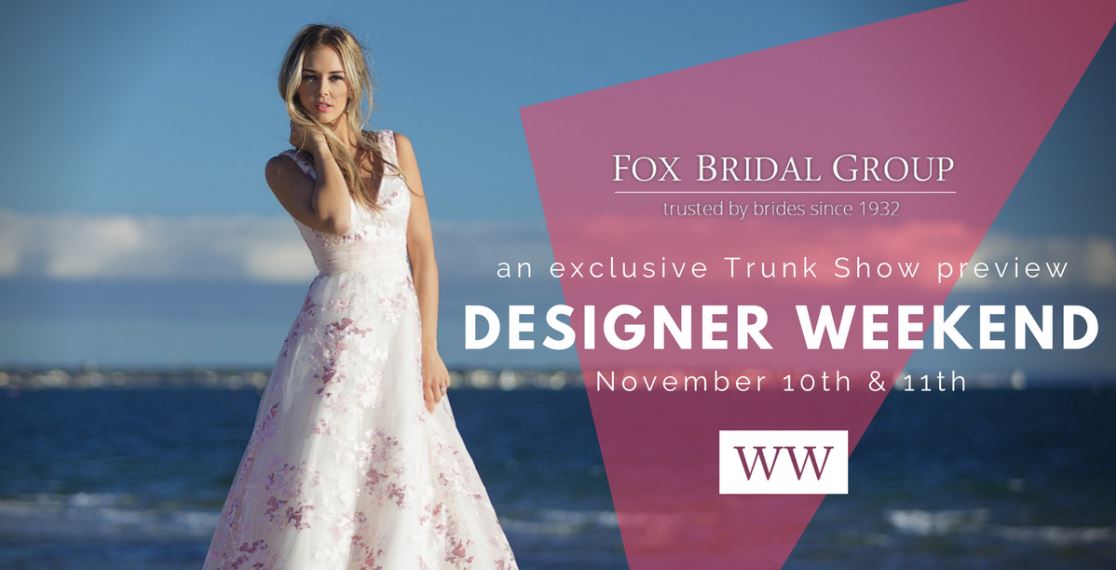 Our November 'Designers Week' Trunk Show features the ever delightful Fox Bridal 2018 range.
Try a stunning range of wedding gowns BEFORE they hit boutique shelves, PLUS have the unique opportunity to meet and discuss with Fox Bridal agents.
This is a once time only event exclusive to Wedding Whispers.
These appointments always fill up quick, so be sure to book your 'princess moment' today! phone us 8365 5614 | or book online via this link http://weddingwhispers.com.au/content/8-book-an-appointment
Enjoy a complimentary glass of champagne on arrival, and soak up the European shopping experience at our Fox Bridal exclusive.
What exactly is a Trunk Show? We answered this question in our latest blog post http://weddingwhispers.com.au/the-news-room/the-news-room/so-what-exactly-is-a-trunk-show-all-revealed-below