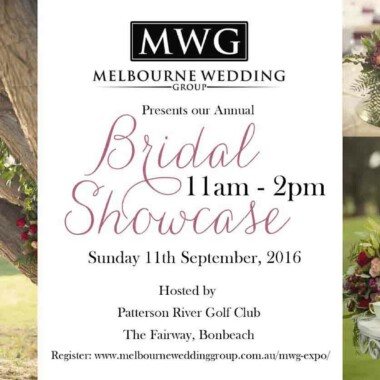 Date: 09 Nov 2016, 11:00am - 2:00pm.
Venue: Patterson River Golf Club
Address: The Fairway, Bonbeach, VIC
Admission: FREE
Oh no! This wedding expo is now over.
It looks like you've missed this one! Please check the expo homepage to view all upcoming wedding expos.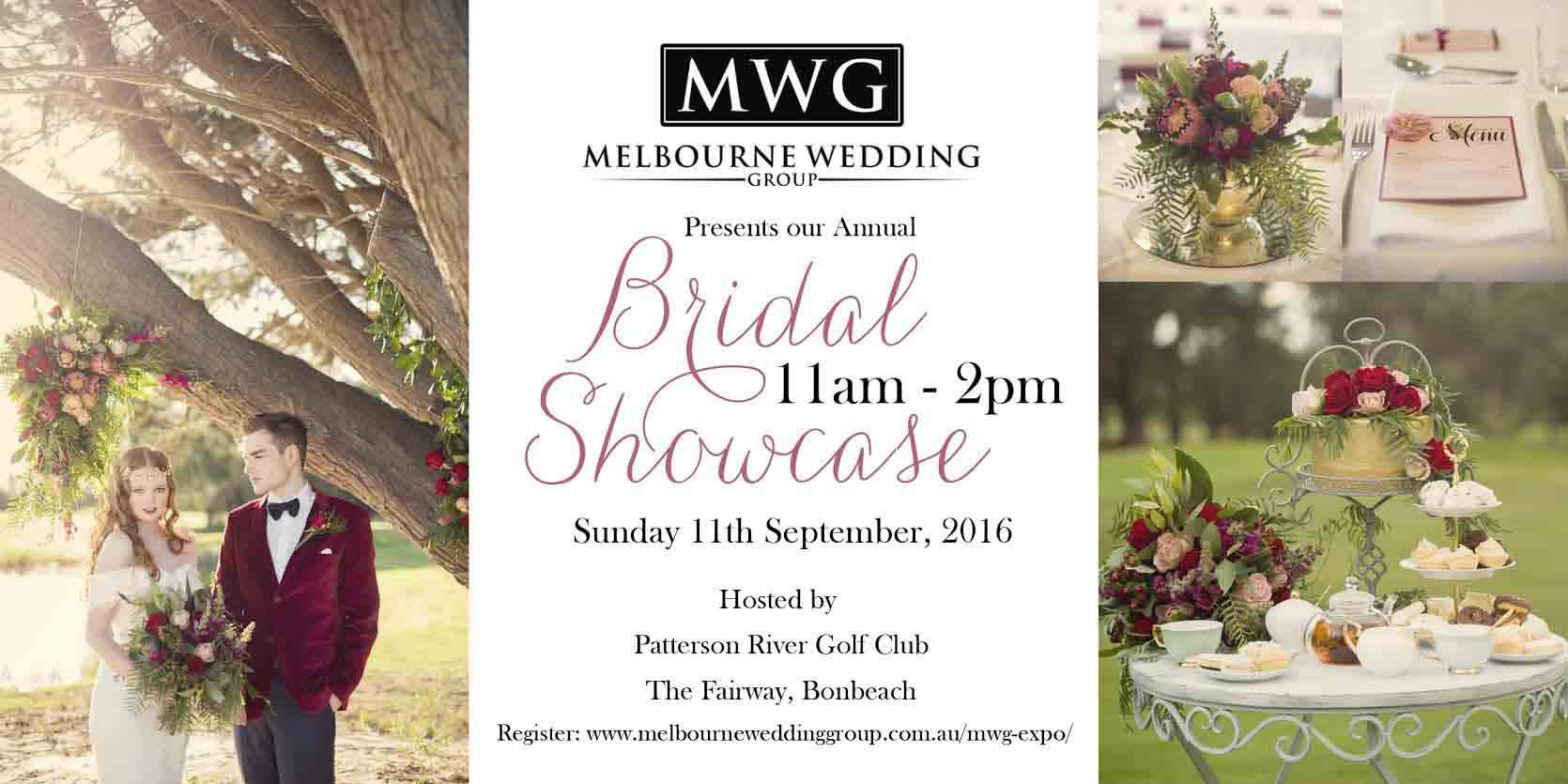 The members of the Melbourne Wedding Group invite you to come along to our Annual Bridal Showcase held this year at the Patterson River Golf Club. With over 50 members exhibiting you will be able to plan your wedding all in a day. Please Pre Register for this amazing event via the link below to keep up to date with all the exciting events that are planned for this day. This is a Free expo. For more information follow the link: http://melbourneweddinggroup.com.au/mwg-expo/
Don't miss out.