Oh no! This wedding expo is now over.
It looks like you've missed this one! Please check the expo homepage to view all upcoming wedding expos.
Mornington Golf Club Bridal Open Day
When: 11am - 2pm, 19 Aug 2018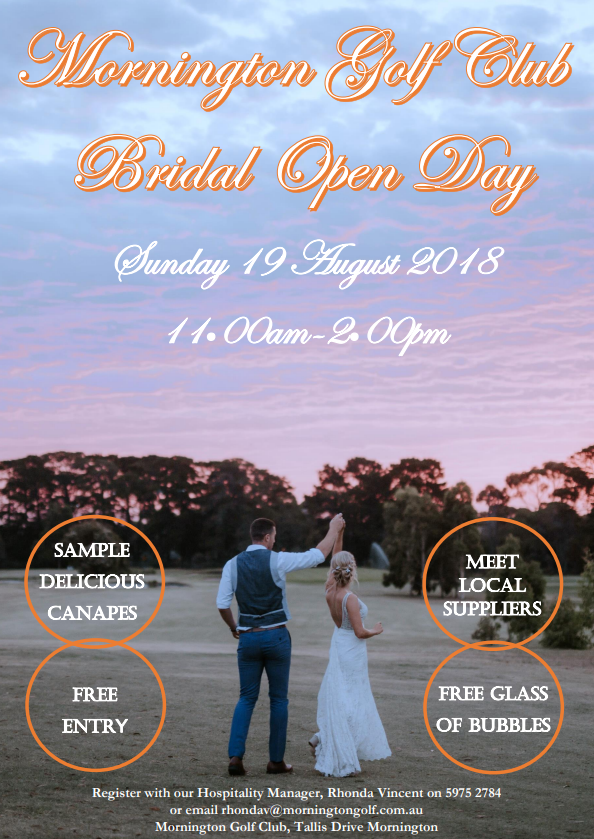 Venue: Mornington Golf Club
Address: Tallis Dr, Mornington, VIC
Phone: 03 5975 2784
Website: Visit Website
Admission: FREE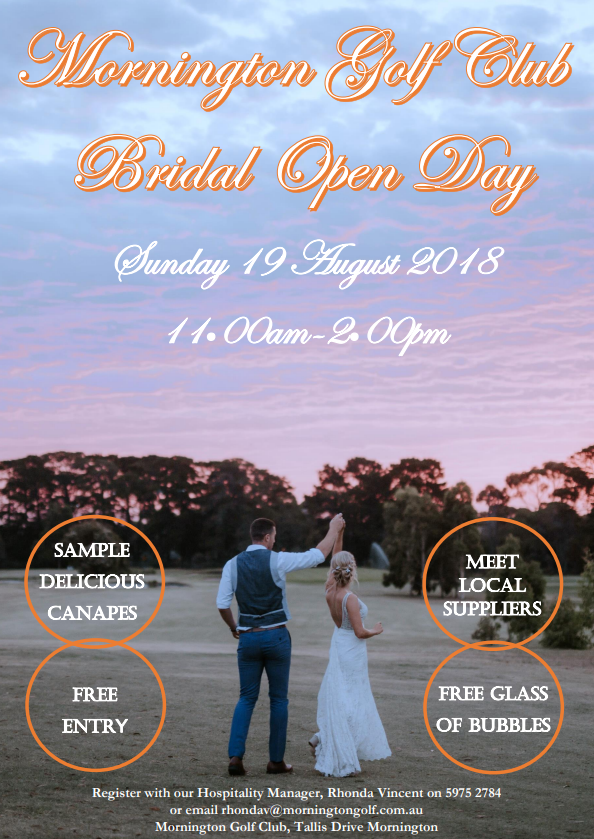 Mornington Golf Club will be hosting their first Bridal Open Day. The room will be set as it would for a wedding day. Meet local suppliers.