Oh no! This wedding expo is now over.
It looks like you've missed this one! Please check the expo homepage to view all upcoming wedding expos.
Metro Mirage Hotel Newport – Pittwater Wedding Expo
When: 12.00pm to 4.00pm, 17 Jan 2016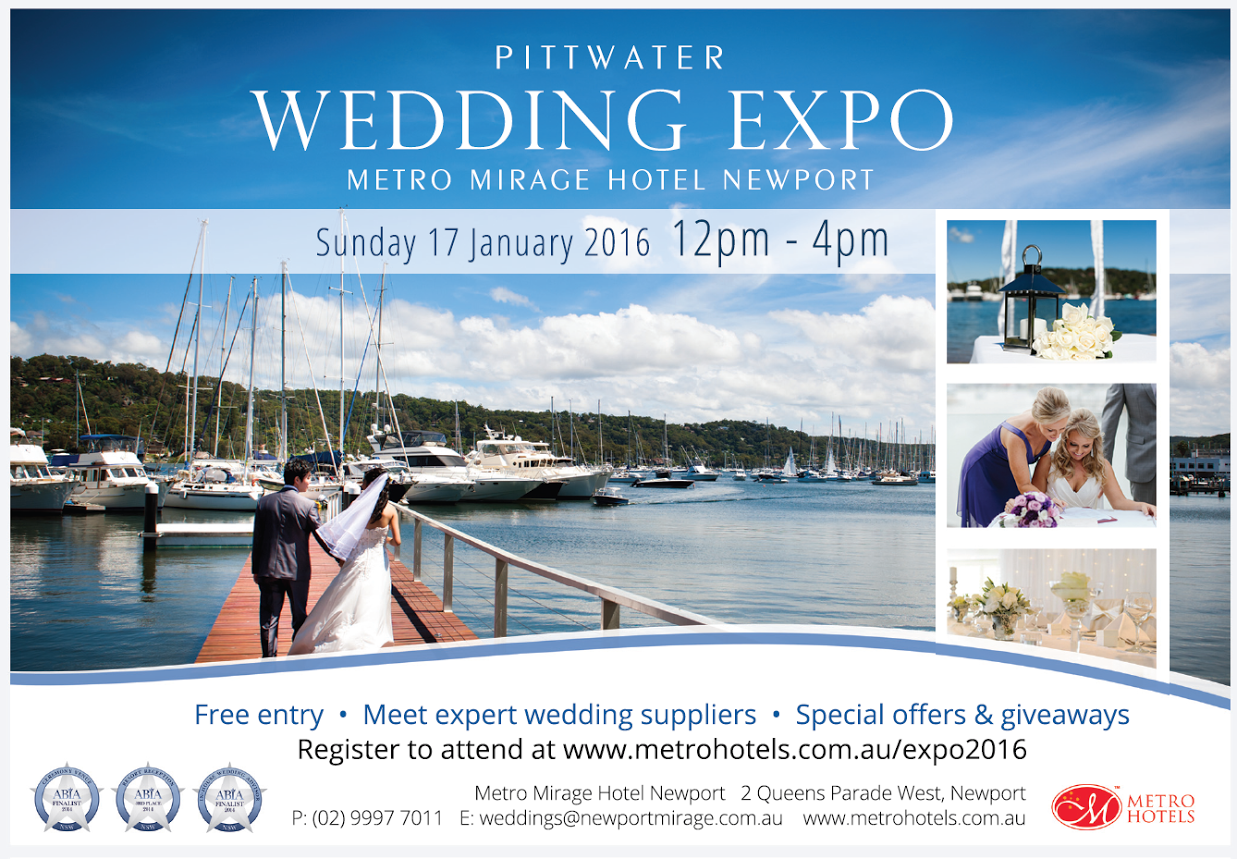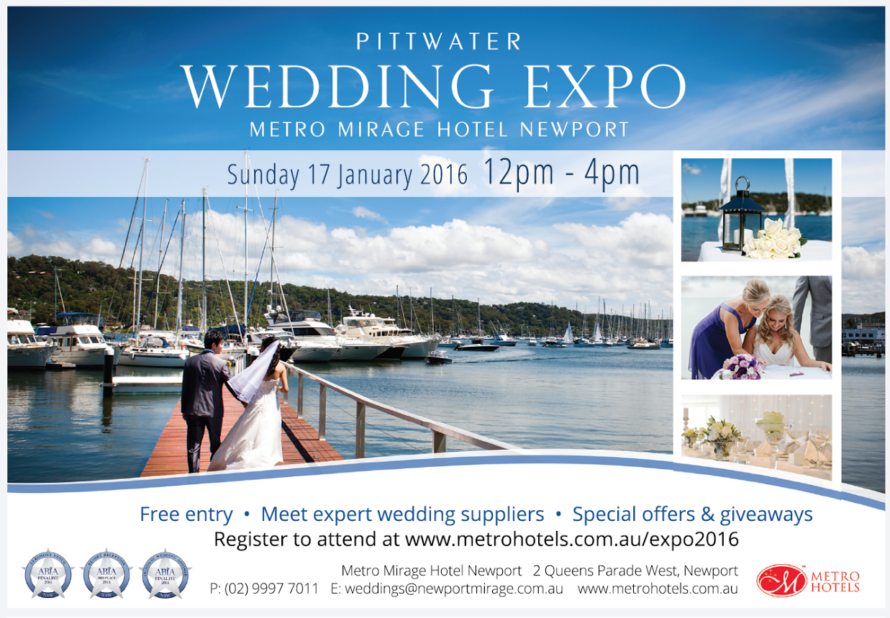 Venue: Metro Mirage Hotel Newport
Address: 2 Queens Parade West, Newport, NSW
Phone: 02 9997 7011
Website: Visit Website
Admission: FREE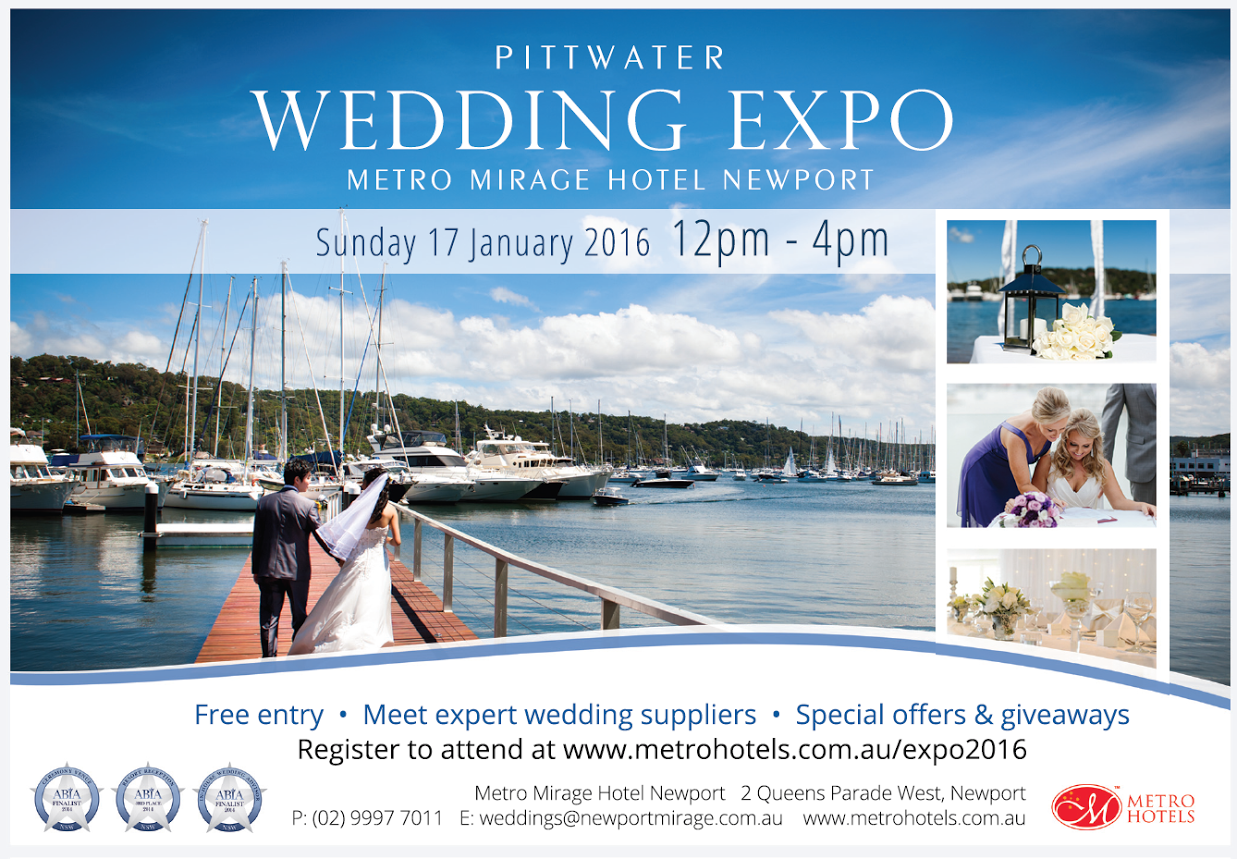 Check out our award winning reception venue and waterfront ceremony terrace overlooking Pittwater! Meet our in-house wedding consultants who will be at your service to design your dream wedding.
Planning a wedding can be fun and stress-free if you select the right people to help you. The best move you can make to ensure your special day is fun filled and runs like clockwork is to visit the Pittwater Wedding Expo held at the award winning Metro Mirage Hotel Newport on Sydney's Northern Beaches.
The Pittwater Wedding Expo will present 2 waterfront wedding reception venues to choose from at Metro Mirage Hotel Newport and will assist brides, grooms and families select all their wedding services in one afternoon. On the day you will have the chance to speak to expert bridal consultants who will be displaying their products and services and will be on hand to discuss your own individual plans for your wedding in a friendly, non-pressure atmosphere.
Sip complimentary champagne as you collect hundreds of ideas. Check out the flowers, table settings and decorations, waterfront accommodation options and the function facilities including the magnificent reception room overlooking one of the best water views in Sydney.
Take time to call into the Pittwater Wedding Expo on Sunday 17th January, admission is FREE, and spend time with the people who understand what elegance, quality and value-for-money is all about.
Can't make it? Call us on 02 9997 7011 to arrange a time to view Metro Mirage Hotel Newport's wedding facilities and to discuss your individual needs.