Oh no! This wedding expo is now over.
It looks like you've missed this one! Please check the expo homepage to view all upcoming wedding expos.
Ideal Bride – 11th October 2015 Wedding Expo
When: 11am to 4pm, 10 Nov 2015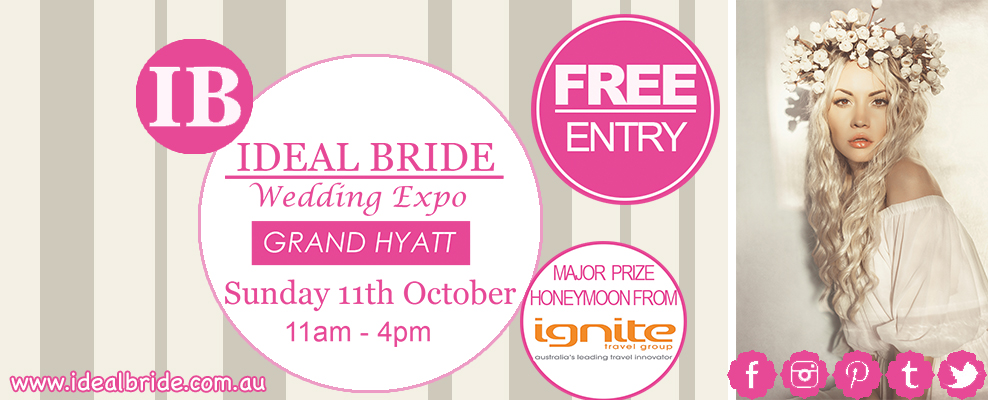 Venue: Grand Hyatt – Melbourne
Address: 123 Collins Street, Melbourne, VIC
Phone: Andrea Dibbs – 0417 735 497
Website: Visit Website
Admission: Free Of Charge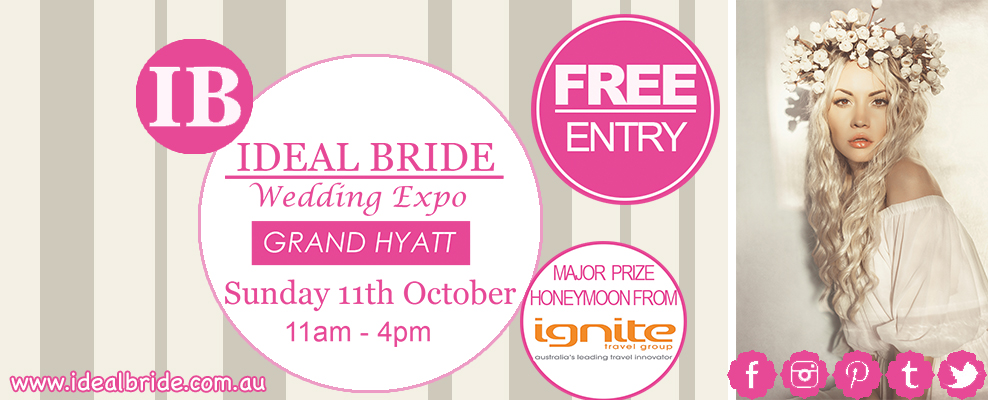 The Ideal Bride Ultimate Wedding Expo is being held at the 5* Grand Hyatt Melbourne.
Sunday 11th October 2015 – 11:00am to 4:00pm.
With some of Victoria's best and most sought after wedding professionals, all under one roof.
It will make Planning your Special Day so EASY!
With leading Fashion and Couture Designers, the Fashion Parades will not disappoint!
Fashion Parade Times – 12:30pm & 2:30pm.
Planning your perfect wedding day should be a fun and enjoyable experience that you should share with your family and friends, but above all you need the peace of mind knowing that the people that help create your wedding day are professional and the best in their field.
If you are getting married and you want to attend a bridal expo in Melbourne this year, come along to the Ideal Bride 2015 Wedding Expo at the Grand Hyatt Melbourne.
For more information check out the Ideal Bride Facebook Event Page or call 0417 735 497.