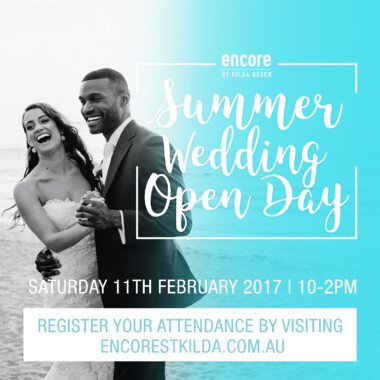 Encore St Kilda Beach Wedding Open Day
Date: 02 Nov 2017, 10am – 2pm
Venue: Encore St Kilda Beach
Address: 6/10-18 Jacka Boulevard, St Kilda, VIC
Admission: Free
Oh no! This wedding expo is now over.
It looks like you've missed this one! Please check the expo homepage to view all upcoming wedding expos.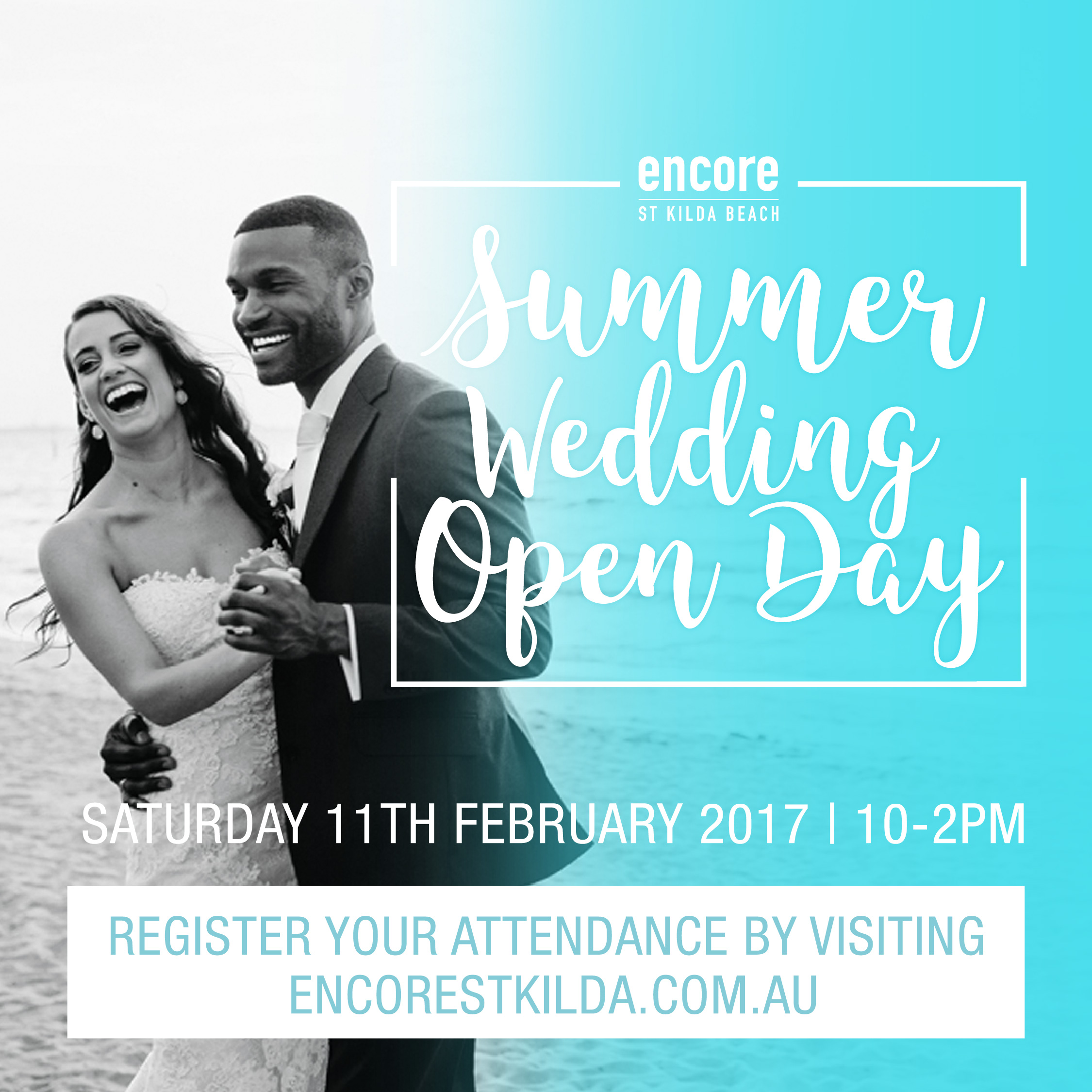 Meet with leading wedding suppliers, chat with our experienced event coordinators whilst we showcase the latest wedding trends and styling. If you are planning your special day, don't miss our Wedding Open Day – register your place today on our website: www.encorestkilda.com.au
For more information, email info@encorestkilda.com.au or call 03 9593 9033 today.