Bendigo Bridal Expo
When: 10am to 3pm, 24 Aug 2014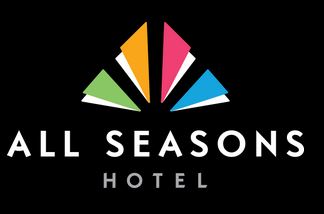 Venue: All Seasons Resort

Address: 171-183 McIvor Road,, Bendigo, VIC

Phone: 03 9563 8001

Website: Visit Website

Admission: $10.00 per person, children 15 years of age and under, admitted free of charge

The All Seasons offer Wedding Packages which provide choices of reception rooms,menus and beverages which other Melbourne and Bendigo properties cannot match. The richly decorated Conservatory comes with it's own chapel and private gardens. The elegant Fernery room has an indoor garden, both rooms offering natural light and richly decorated furnishings. The All Seasons Resort will be the ideal venue for hosting the Bendigo Bridal Expo. We invite you to join us at this fantastic bridal expo, where local and surrounding professional wedding suppliers will be on hand to meet, greet and advise all the brides & grooms to-be with all facets of their wedding planning needs. A fabulous bridal fashion parade will be held at 12:30pm so make sure you get your seats early and enjoy a professional bridal fashion parade which will leave you inspired and excited about your wedding day. Be amongst the first 100 brides to-be to receive a fabulous Pamper Bag to the value of $100, a free and exclusive copy of The Bride's Diary which is a truly useful tool for the bride when planning her wedding. Copies of The Bendigo Bride magazine and showbags are offered for all brides while stocks last. Diarise this date and we'll see you at the Bendigo Bridal Expo!