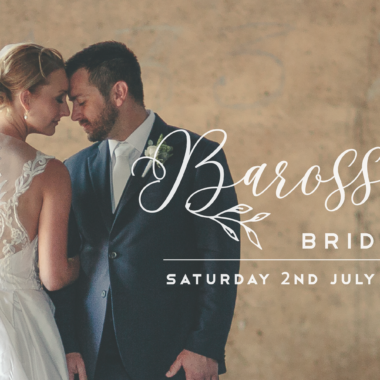 Barossa Valley Bridal Fair
Date: 07 Feb 2017, 11am-2pm
Venue: Saltram Wine Estate
Address: Nurioopta Rd, Angaston, SA
Admission: Free
Oh no! This wedding expo is now over.
It looks like you've missed this one! Please check the expo homepage to view all upcoming wedding expos.

The Perfect Barossa Wedding
You will receive sparkling champagne on arrival and Salters Kitchen will be providing canapes throughout the day!
Watch the fashion parade and chat to over 15 local suppliers who will be there to help you plan your perfect day and Saltram Wine Estate's wedding coordinator is on site to answer any question you may have.