Are you somebody that doesn't half do anything? Have you been dreaming of hosting the perfect traditional wedding – frills and all? Here's everything you need to include to create the ultimate traditional wedding.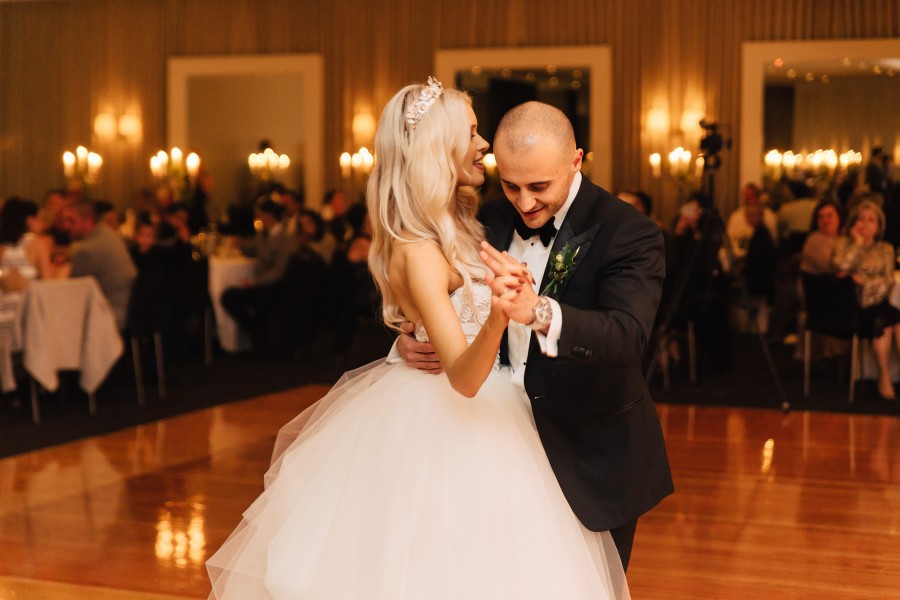 The traditional wedding theme
A traditional wedding focuses on the marrying couple's heritage, and fuses culture and a party atmosphere to ring in a new marriage. It's all about incorporating traditions from both cultures, and often little consideration is given to the overall cost of the wedding.
The traditional theme is up there in the 10 most popular wedding themes among rustic, elegant, romantic, garden/outdoors, vintage, contemporary and glamorous, beach, vineyard, and boho chic.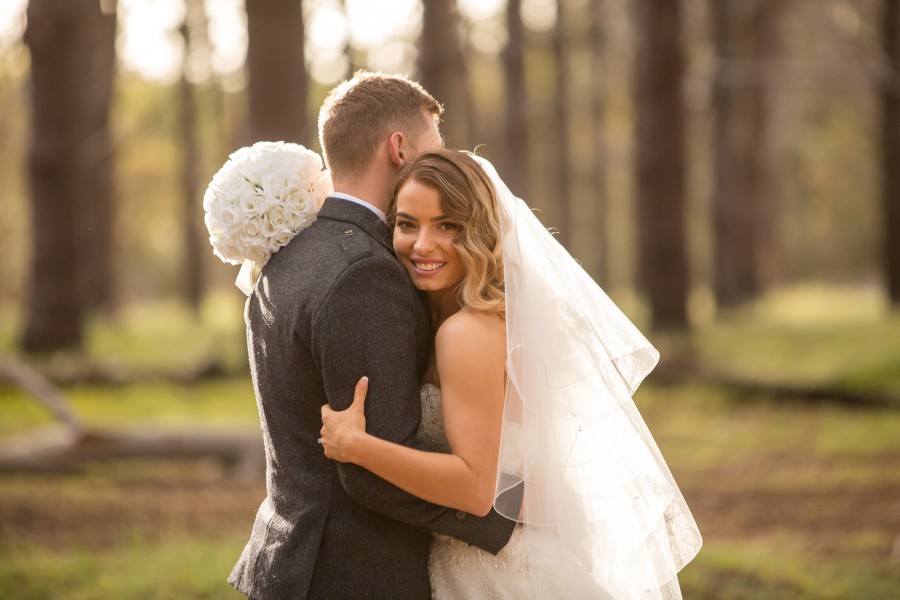 The vision
Couples who embark on planning the quintessential traditional wedding want to create something that highlights their individual cultures, and shows the coming together of two people on one of the most important days of their lives. Usually before planning their wedding, they'll consult relatives to ensure they're including all the usual traditions that occur in their particular culture.
Usually traditional weddings are extravagant and over the top with large guest lists and "frills and all", as many relatives contribute to the funds to create a celebration to remember.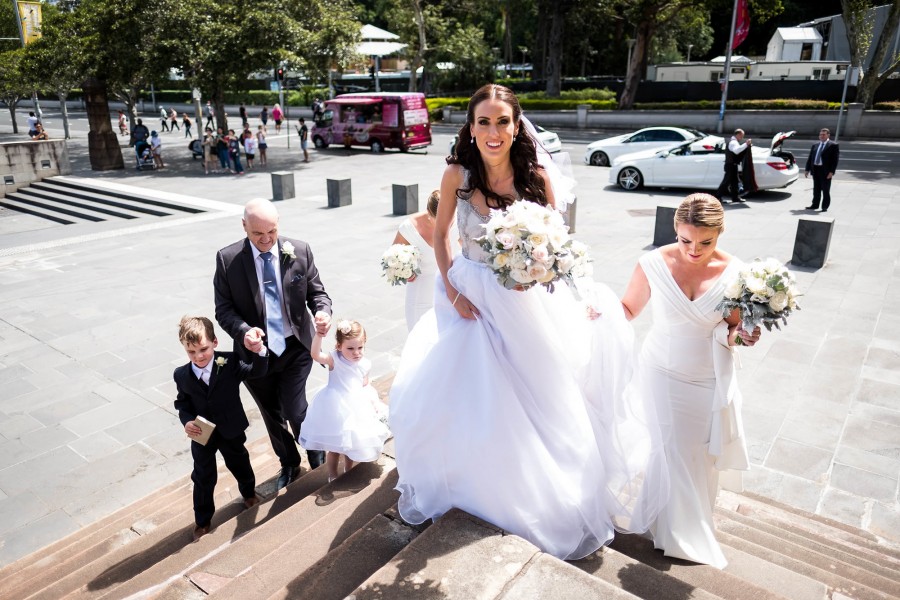 Ceremony venue
The typical traditional wedding begins at an indoor wedding ceremony venue. As traditional weddings put a large emphasis on culture and heritage, the wedding ceremony is usually held at a church or some kind of religious venue.
The person who officiates the marriage is often one that belongs to a particular culture. For instance, a Greek wedding may be officiated by a priest at a Greek Orthodox church. Similarly, a Catholic marriage may occur inside a Catholic church, and so on.
The very nature of a traditional wedding lends itself to placing a large emphasis on the ceremony. The ceremony is often filled with traditional readings and rituals depending on the couple's culture.
If you're looking for advice on particular ceremony traditions in your culture, check out our helpful articles listed here.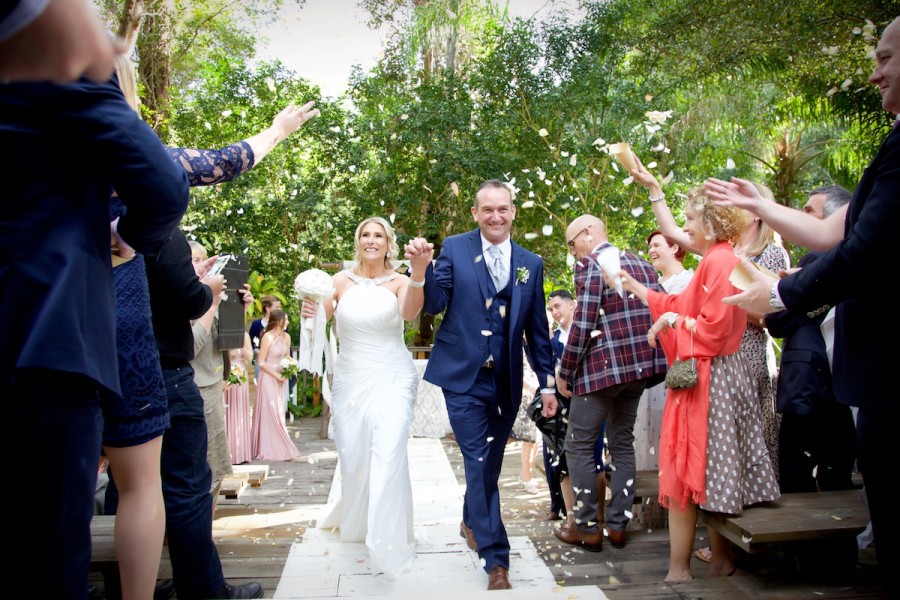 Reception venue
Due to the sheer extravagance and long guest lists that usually come with a traditional wedding, the party typically continues into the night in a ballroom or hall – usually with a large dance floor. This allows enough space for traditional dances, games, and rituals to take place without being too cramped.
The reception typically has a raised 'top table' (sometimes on a stage) where the bridal party sit, and assorted round tables for the guests.
Click here to discover wedding traditions you might want to include on your big day!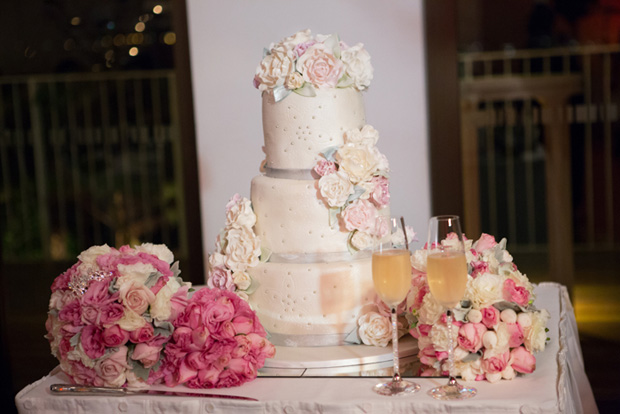 Invitations
While this boils down to personal preference, couples that choose to have a traditional wedding will often choose traditional yet expensive wedding invitations to summon their guests. Invitations that suit the quintessential traditional wedding include those made with lace, letterpress, ribbons, and spectacular cursive font detailing.
Traditional weddings often include a dress code, which would be specified on the invitations.
Click here to discover 6 beautiful letter press wedding invitations that'll go perfectly with your traditional wedding!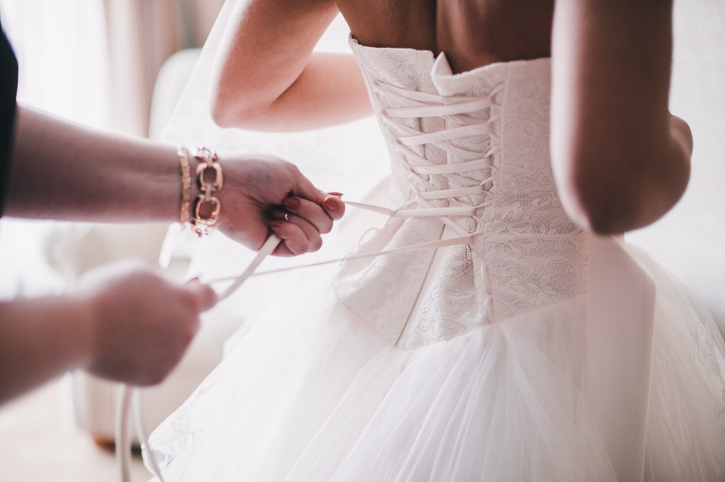 Decor
When it comes to decorating the quintessential traditional wedding there's a large emphasis on white, which is perhaps where the term 'white wedding' comes from. The decor is very clean and luxurious, and no penny is wasted when it comes to adding those special little details.
Traditional weddings will often feature large chandeliers and a lot of glitz and glamour. There's usually the same tall centre piece on each table, and the 'top table' is elevated overlooking the reception venue. This is so everyone has a good view of the marrying couple, who are the most important people of the day!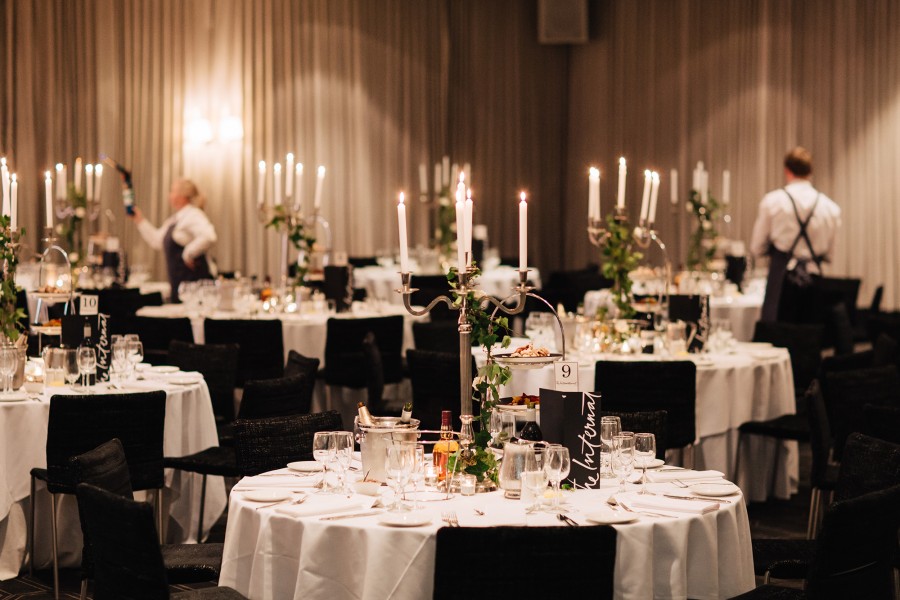 DIY
Though the quintessential traditional often includes expensive details, the culture aspect of the day lends itself to some DIY elements. If you were to incorporate DIY into your traditional wedding, this could be done through traditional offerings or perhaps even bomboniere.
For those who are sentimental, this could even mean creating a table dedicated to passed family members and friends.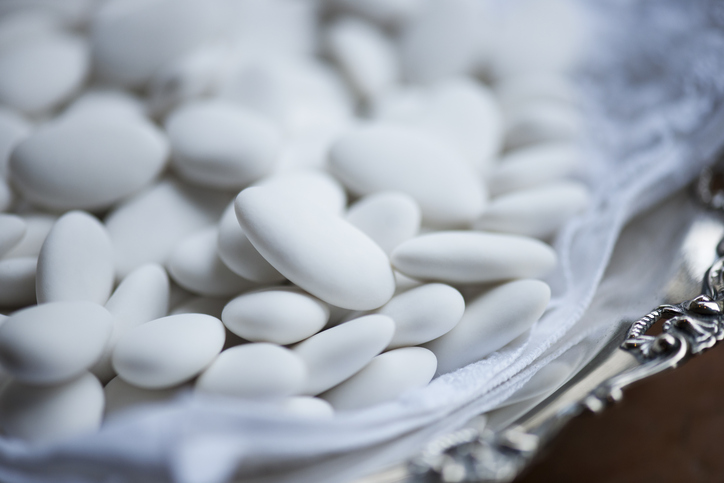 Flowers
The quintessential traditional wedding usually features neat, one-colour bouquets and flower arrangements. Roses are very popular among traditional brides, and are often in white to match the 'white wedding' aesthetic most traditional weddings crave.
Bridesmaids at a traditional wedding will often carry a similar bouquet to that of the bride, though theirs is usually smaller or a different colour.
Traditional weddings often feature some kind of floral extravagance – whether that be embodied in a flower wall, a large hanging floral installation, or simply large floral centrepieces on each of the tables.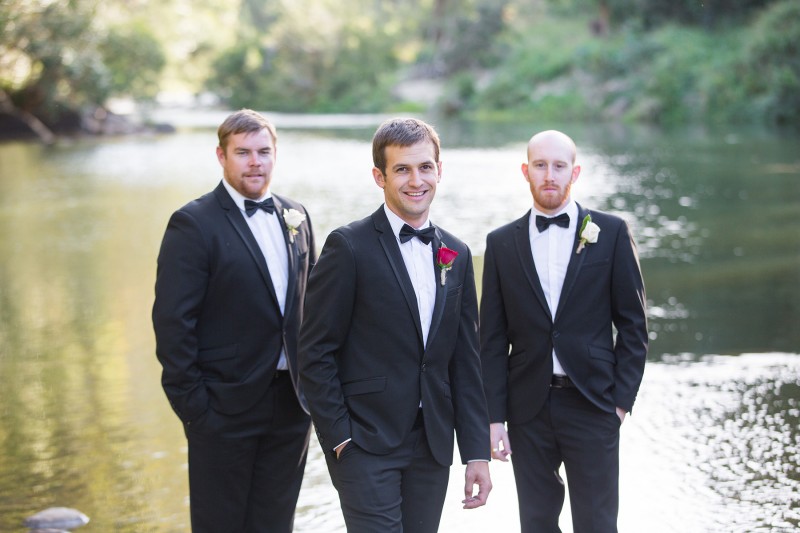 Photography
Photography at traditional weddings will often focus on the cultural elements of the day. These include any religious or cultural rituals, and any dances or traditions performed that are specific to the country or religion that is the cornerstone of that particular wedding.
For instance, while wedding photographers don't usually focus on guests dancing at the reception, at a traditional wedding the photographer may pay special attention to capturing particular cultural dances.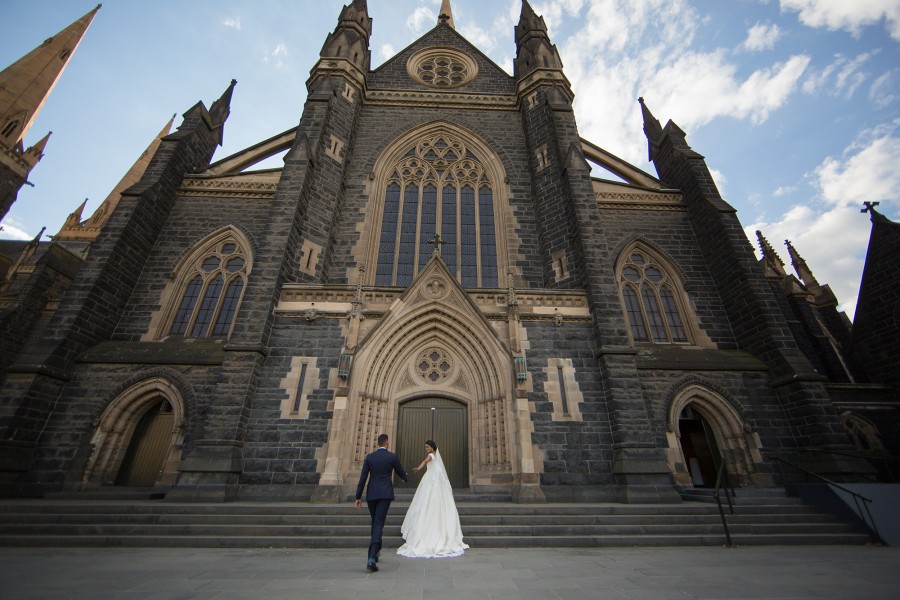 Bridesmaids
Bridesmaids at traditional weddings are almost always dressed in uniformed bridesmaid dresses – sometimes even evening gowns! Typically they are matched with one another, and often there's quite a few of them enlisted by the bride. As previously noted above, the bridesmaids carry bouquets slightly smaller and a different colour to the bride's bouquet.
Usually the bridesmaids will wear a soft colour, such as lilac or blush. Sometimes, however, they'll be dressed in a 'royal' colour such as royal blue to add to the extravagance of the traditional wedding.
Additionally, traditional weddings often include flower girls and page boys.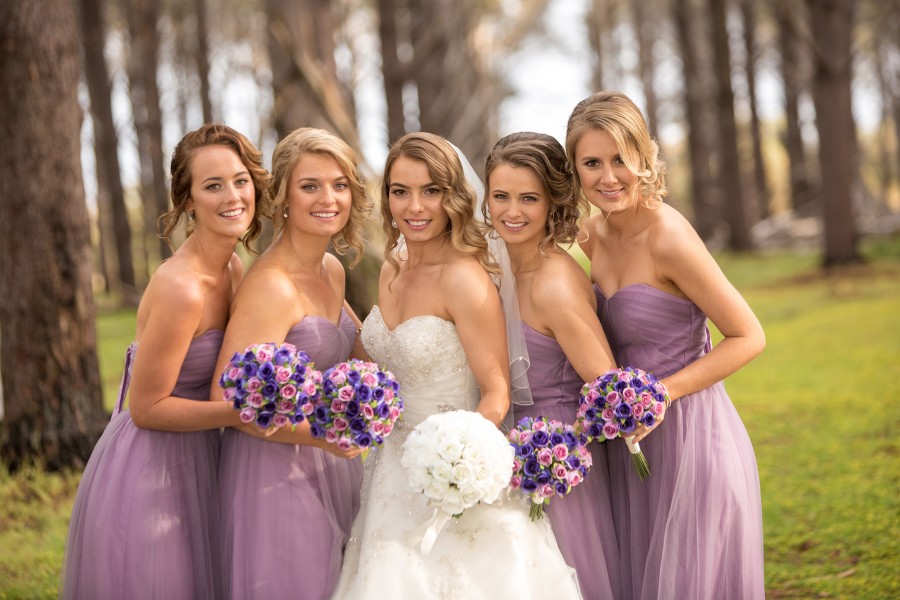 Dress code
It's important to note that traditional weddings usually have a dress code of formal and above. This dress code is typically specified on the invitations, so guests know prior to the event to dress in their finery.
If the dress code is not specified on the invitations, however, most guests who have previously attended traditional weddings of that particular culture will already know how to dress for the occasion. For instance, those with prior knowledge of Greek weddings will already know to dress to the nines.
Still unsure what certain dress codes mean? Find out here!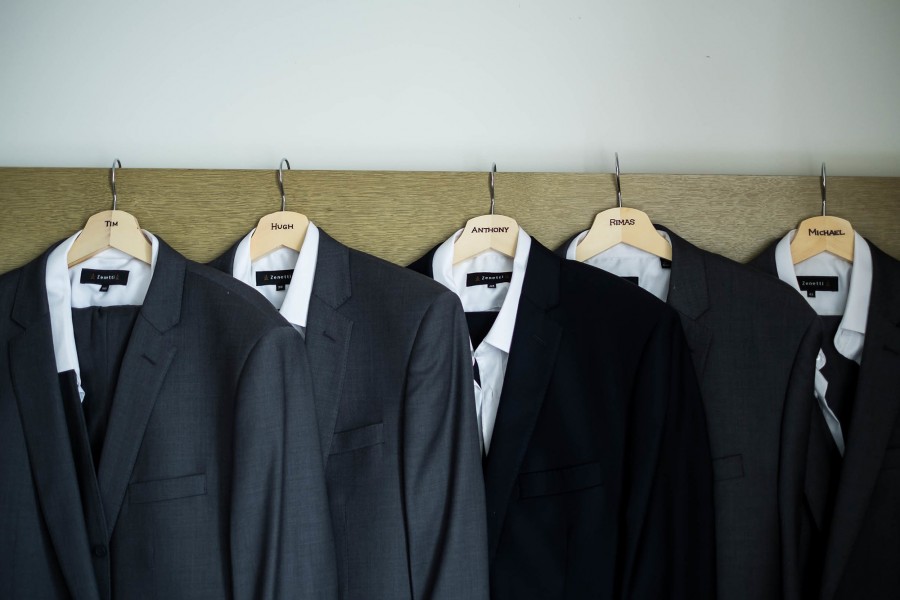 Wedding dress
The typical traditional wedding dress is Cinderella style – tight at the top with a dramatic and full skirt. AKA: a princess dress! As their wedding usually occurs indoors (both ceremony and reception), the typical traditional bride will have no restrictions based on terrain. This means if they want a 'monarch' train (a train that can only be described as Royal-length) they don't have to worry about it snagging on a tree or dirtying – as brides hosting a rustic or garden wedding might need to consider when choosing their dream gown.
A traditional wedding dress often goes well with a floor length veil for extra drama, and she usually wears it over her face while walking down the aisle.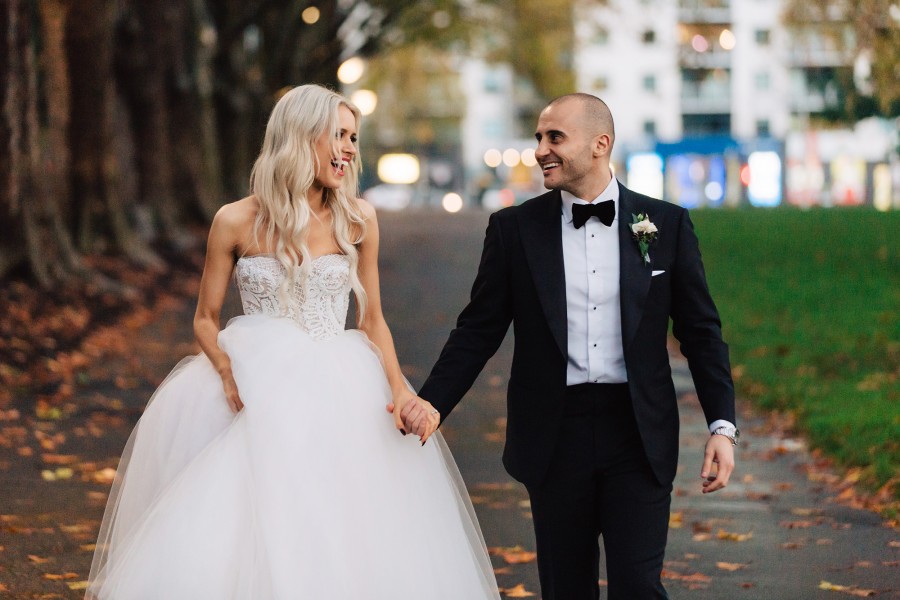 Formal wear
Grooms at a traditional wedding will typically wear a tuxedo or a crisp black suit. Their groomsmen often look much of the same, though their suits may not be as expensive as the groom's.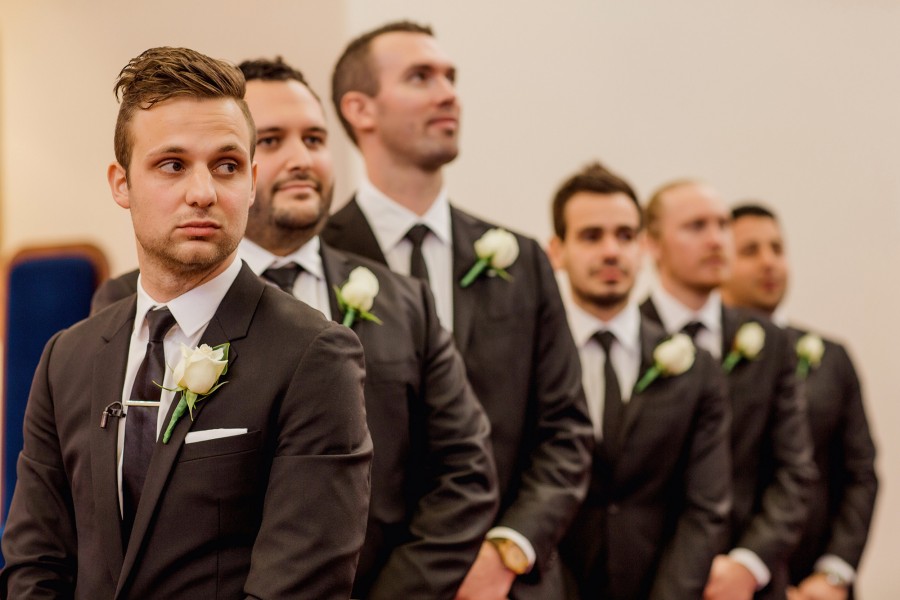 Catering
Seated catering suits traditional weddings down to the ground. Traditional weddings will typically have a strict seating plan, and will often feature alternate plate drop catering – meaning the couple will choose two menu options, and every second seat will receive one of the two and vice versa.
Catering is extremely important at traditional weddings, and the menu is often chosen based on the couple's culture. The food itself is usually impeccable and delicious, and served by well-dressed waiters and waitresses.
For those who have larger than life guest lists (as traditional weddings often do), they might even choose buffet-style catering to feed their guests quickly and with a variety of options to choose from.
Cake
When it comes to traditional weddings, the bigger cake the better! You'll often see couples at their traditional wedding cutting into an extravagant five-tiered cake, designed specifically to suit their wedding theme colours.
The cake itself is usually highly decorated with anything glitzy – diamantes are very popular in this case. The cake usually features a cake topper, though with the fall in popularity of bride and groom cake toppers, modern traditional couples are now opting for something more tasteful – such as an ornament of their initials.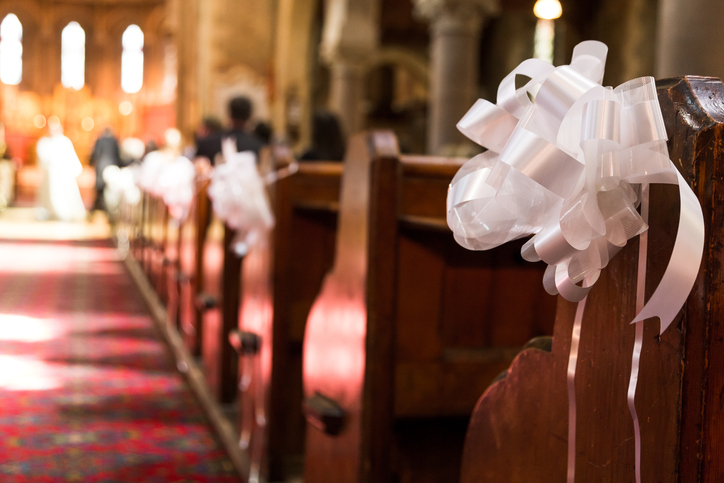 Bomboniere
Traditional weddings will always send their guests home with something to say "thank you" for their attendance. The actual bomboniere given usually depends on the culture at hand, though traditional bomboniere is a select number of sugared almonds presented in a silk pouch.
Click here to find out cultural traditions to include on your big day!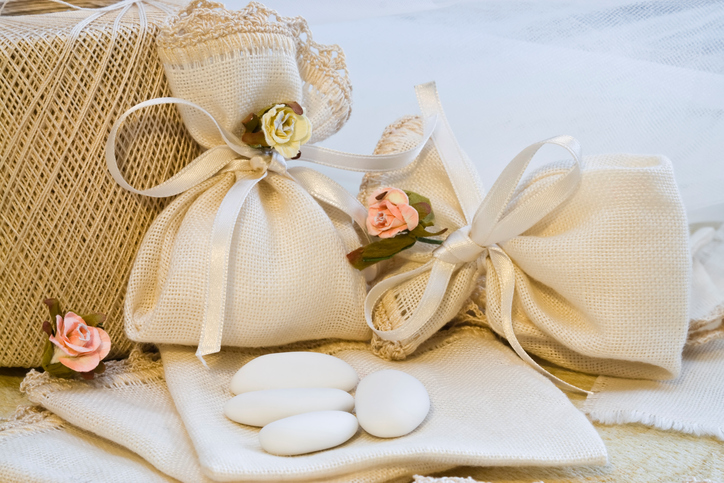 Transport
When it comes to wedding transport, it really depends on your personal preference. Traditional weddings often feature stretch limousines to accommodate their large bridal parties.
Browse reputable wedding transport providers here!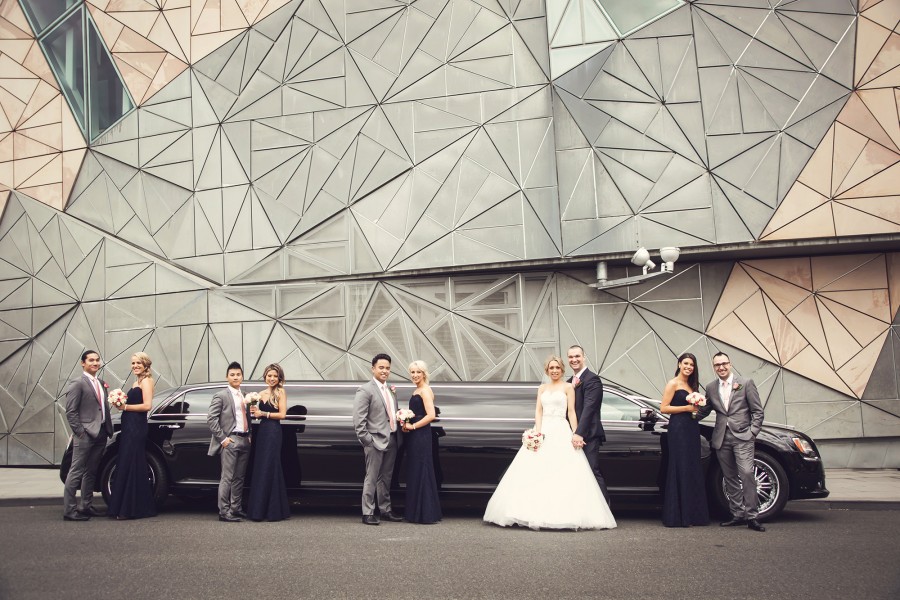 Music
Depending on where the ceremony is held, you may not be able to play your chosen music as you walk down the aisle. Churches may feature the traditional bridal march, and some particular religions have no music at all.
At the reception, however, couples will typically have a wedding DJ and an MC to guide the night through its formalities and get everyone on the dance floor. The DJ will be prepped beforehand with particular cultural songs to ensure they include the traditional dances in the evening.