In need of some old school letterpress wedding invitations? We've put together some of the most beautiful letterpress invitations we've ever seen- perfect for the modern couple who still wants a classic and timeless wedding invitation design.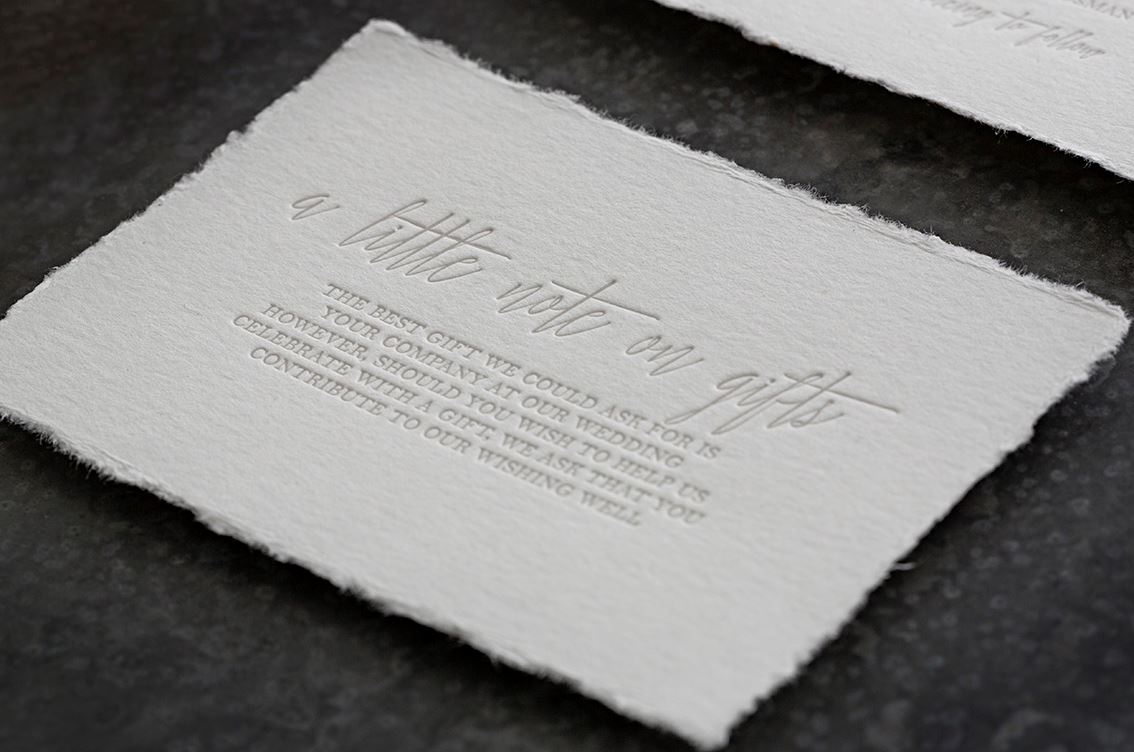 Some of the most beautiful and elegant wedding invitations we've ever seen have come from a letterpress. The letterpress printing process is centuries old and results in a tactile, textured invitations, unlike modern printing processes. It's important to consider not only the design of your wedding invitations but also your printing methods. Wondering if maybe letterpress wedding invitations are for you? Take a look at these letterpress wedding invitations we love:
1. This rustic rough-edged invitation set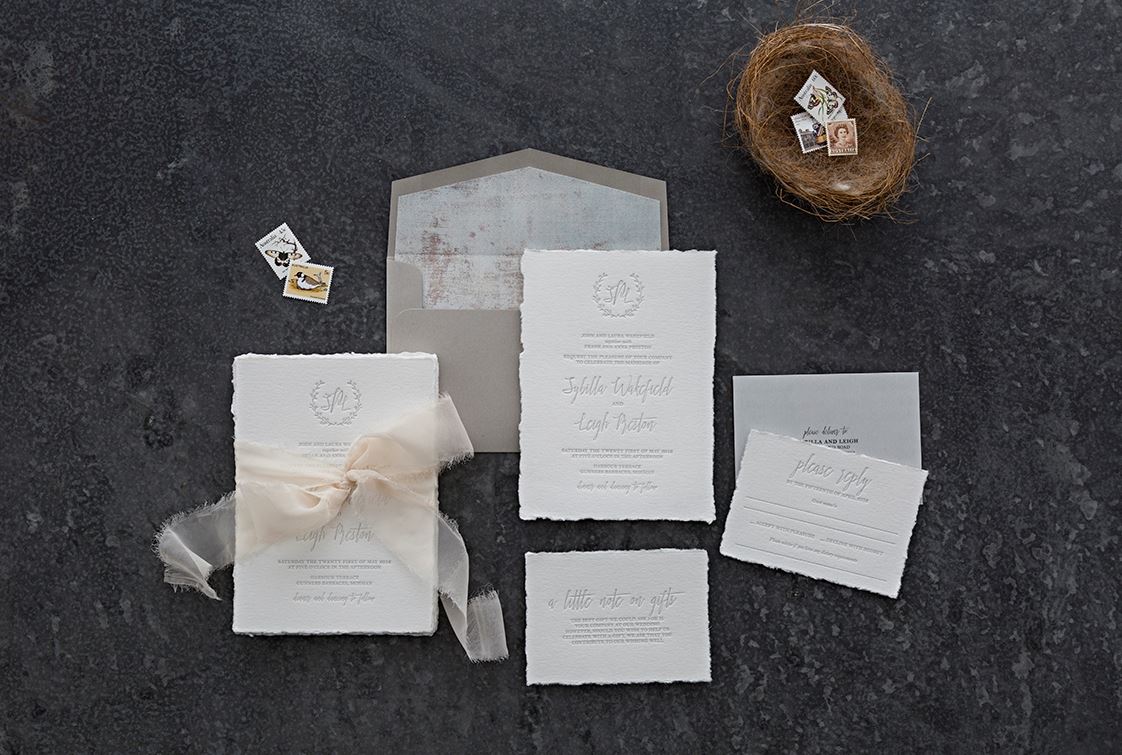 2. A simple design with floral envelope insert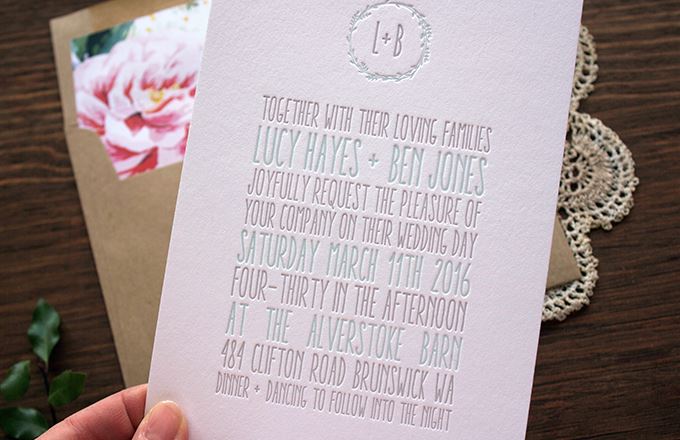 3. This blush and navy cursive  set with matching return address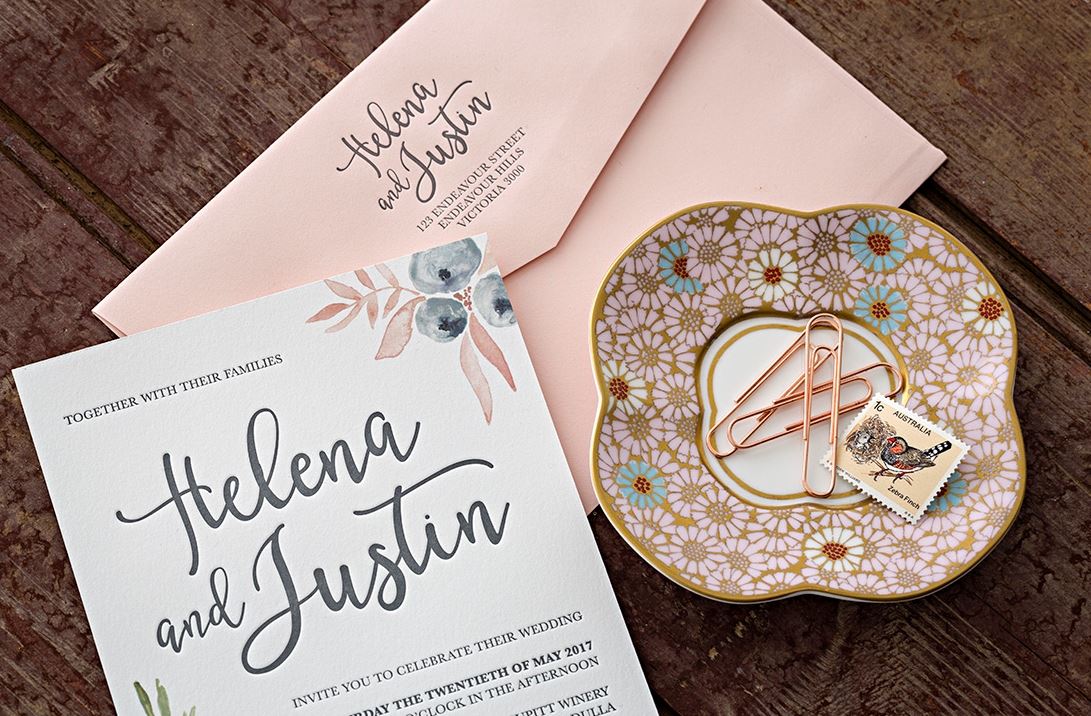 4. This ivory and navy classic letterpress wedding invitation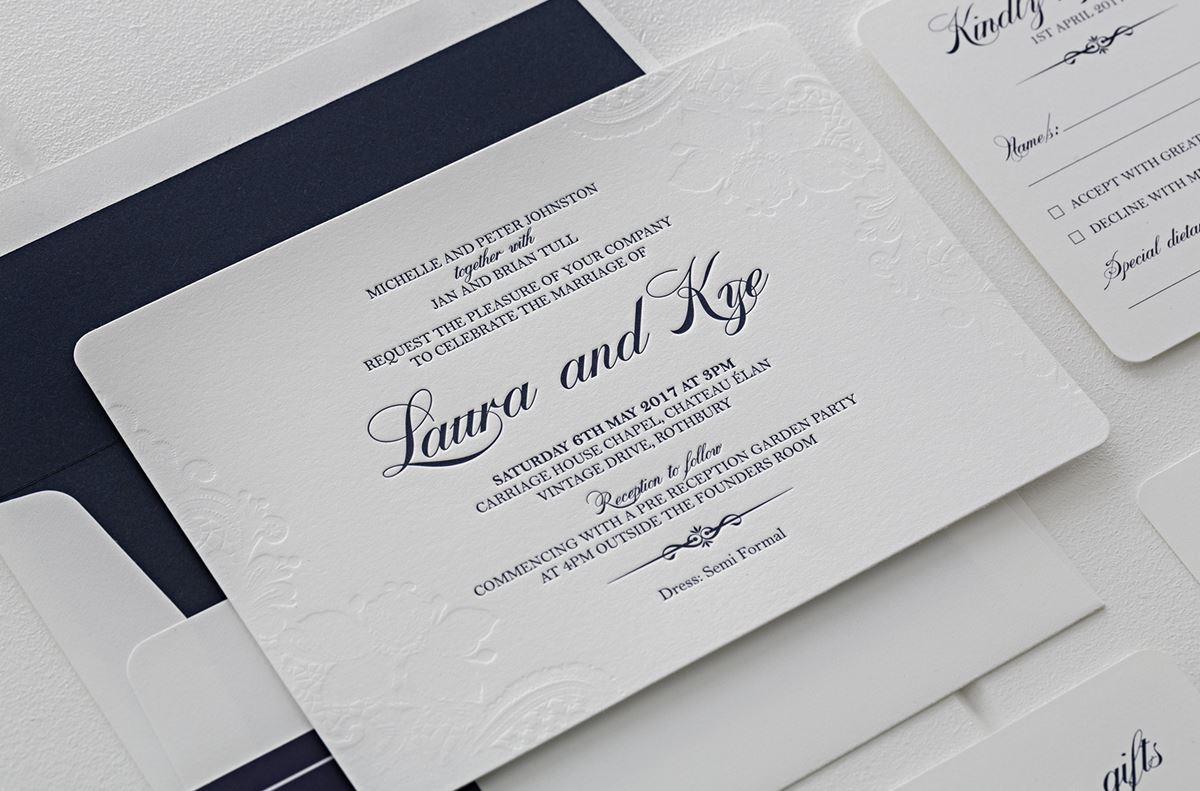 5. This elegant gold wedding invitation set with blue and gold envelope insert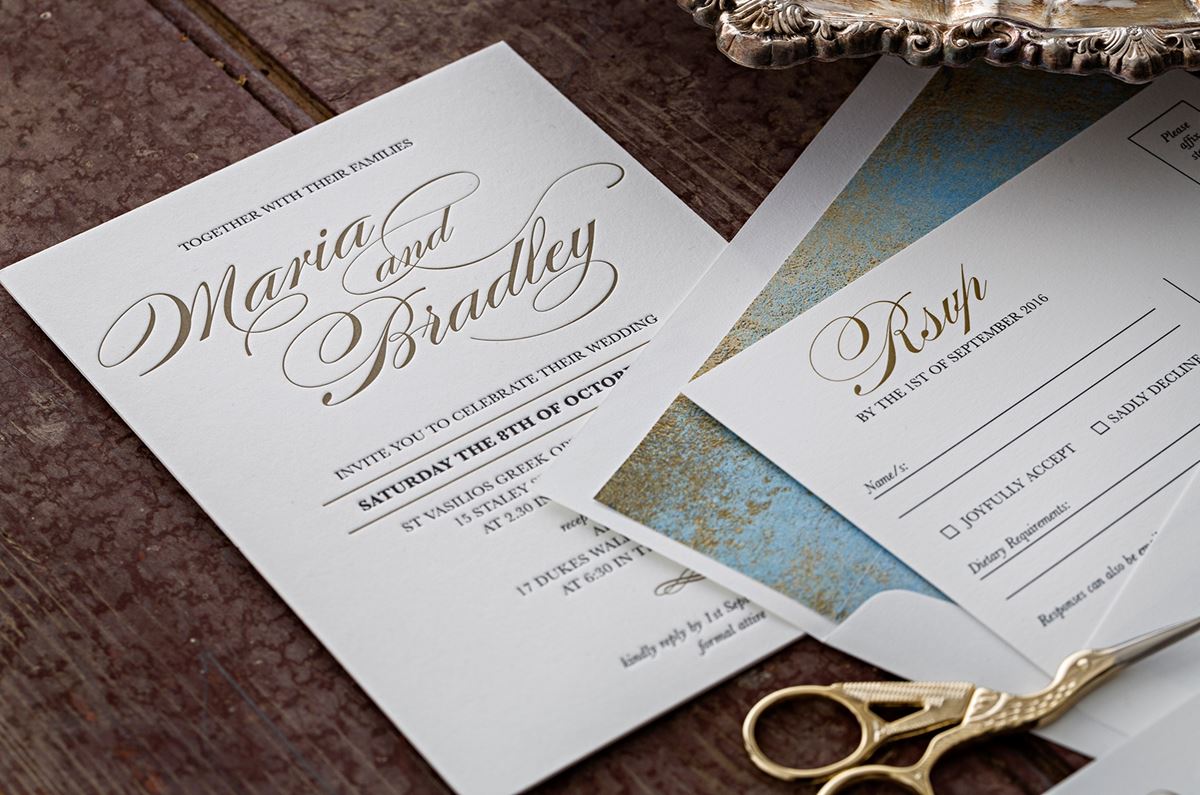 6. This beautiful foiled rose gold design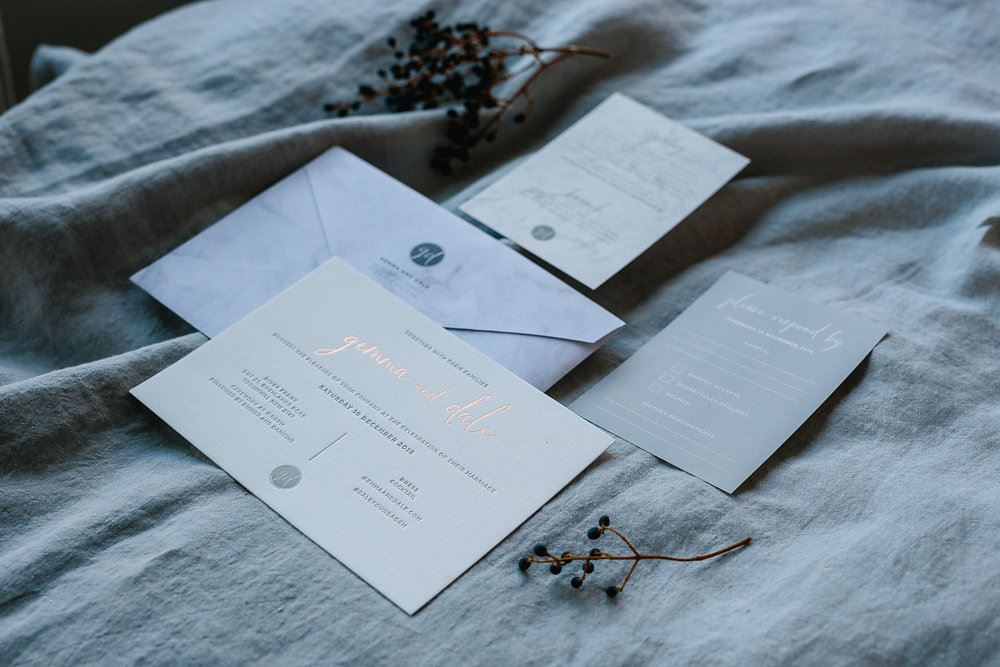 In need of more wedding invitation ideas? View all of the best wedding invitation suppliers in Australia here.