One of the key steps in the wedding planning journey is taking the time to research, shortlist and enquire with potential wedding suppliers. After all, these are the people who you'll be trusting to bring your dream day to life!
Contacting suppliers and deciding who to book can feel pretty overwhelming, with many factors to consider before finalising your wedding dream team. To help make this task a little easier, we've put together an extensive list of the most important wedding supplier questions you should be asking, so you can feel prepared going into every discussion.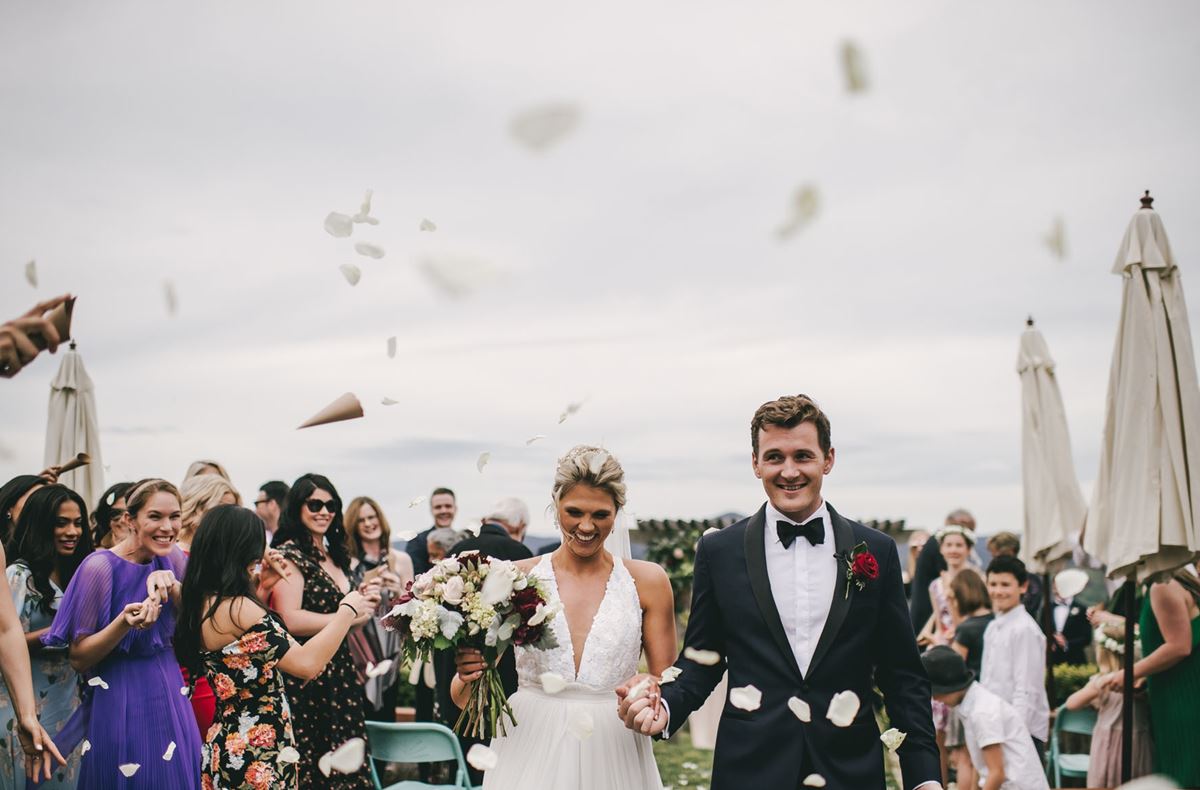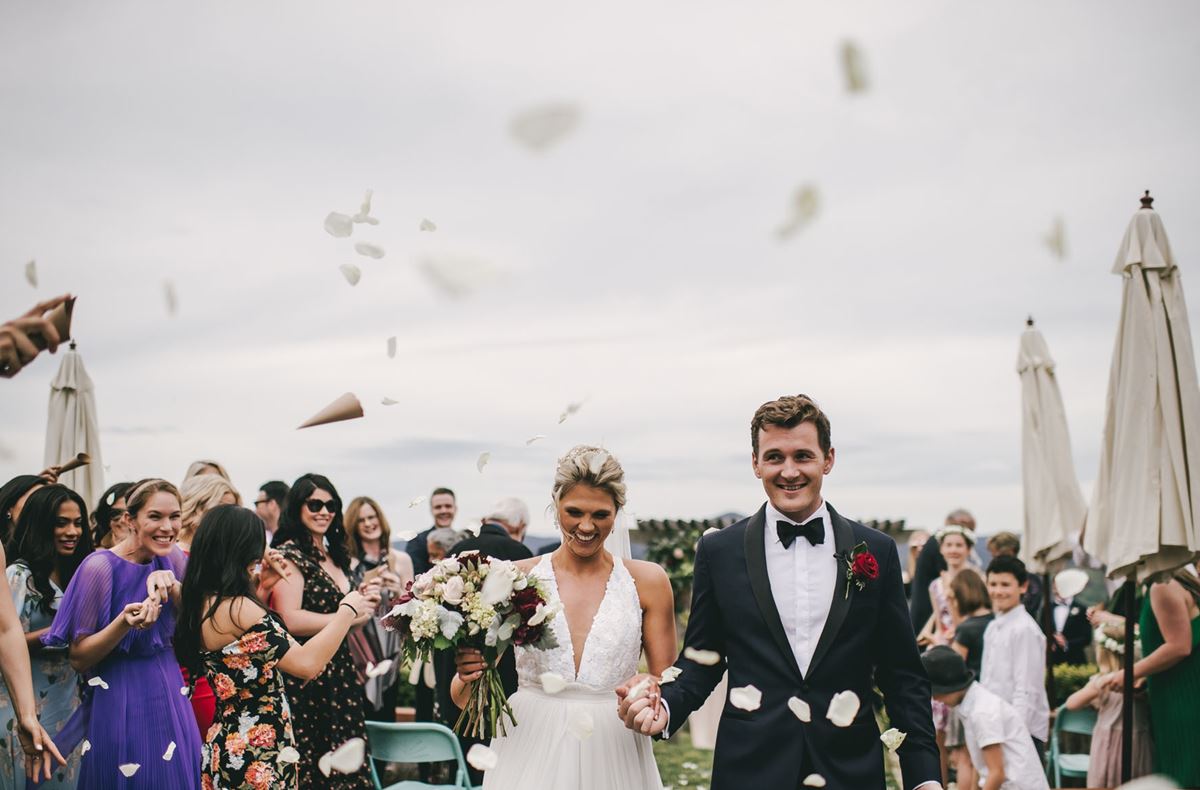 Do you need a hand finding your dream team of wedding vendors? Our amazing supplier specialists are here to help! After a quick chat about your plans, they'll create a bespoke wedding supplier package tailored to your budget and vision.
get help finding suppliers
---
Questions to ask all of your suppliers
Before we go into detail on which questions to ask specific suppliers, we thought it would be handy to share some key points you should be asking all vendors from the very first point of contact. And if you're wondering what to ask your venue, check out this article filled with crucial wedding venue questions.
Are you available on our preferred date?
What are your pricing and package options?
Do you have a backup contact if you are sick on the day of the wedding?
What are your deposit and payment terms?
What are your policies around cancellations and postponements?
Are there any additional fees or costs we need to be aware of?
Questions for your celebrant
Your celebrant will set the tone for your wedding day by crafting a beautiful ceremony that's unique to you and your partner. To find the right person to officiate your wedding, we suggest meeting with them in person as early as possible to see if they fit your vibe.
As Perth marriage celebrant Chris Temov says, "almost every celebrant will have a great reason for doing what they do — most are very genuine and know how to provide a professional service, but it's important to find someone you immediately connect with. That's the right celebrant for you."
Here are some questions that you might like to ask potential celebrants:
How would you describe your celebrancy style?
Can you perform the type of ceremony we'd like? (include personalised details)
Does pricing include a PA system?
Do you charge a travel fee?
Can we have a wedding rehearsal?
Can you help us with our vows?
Can we see a sample ceremony script or speak with a previous client?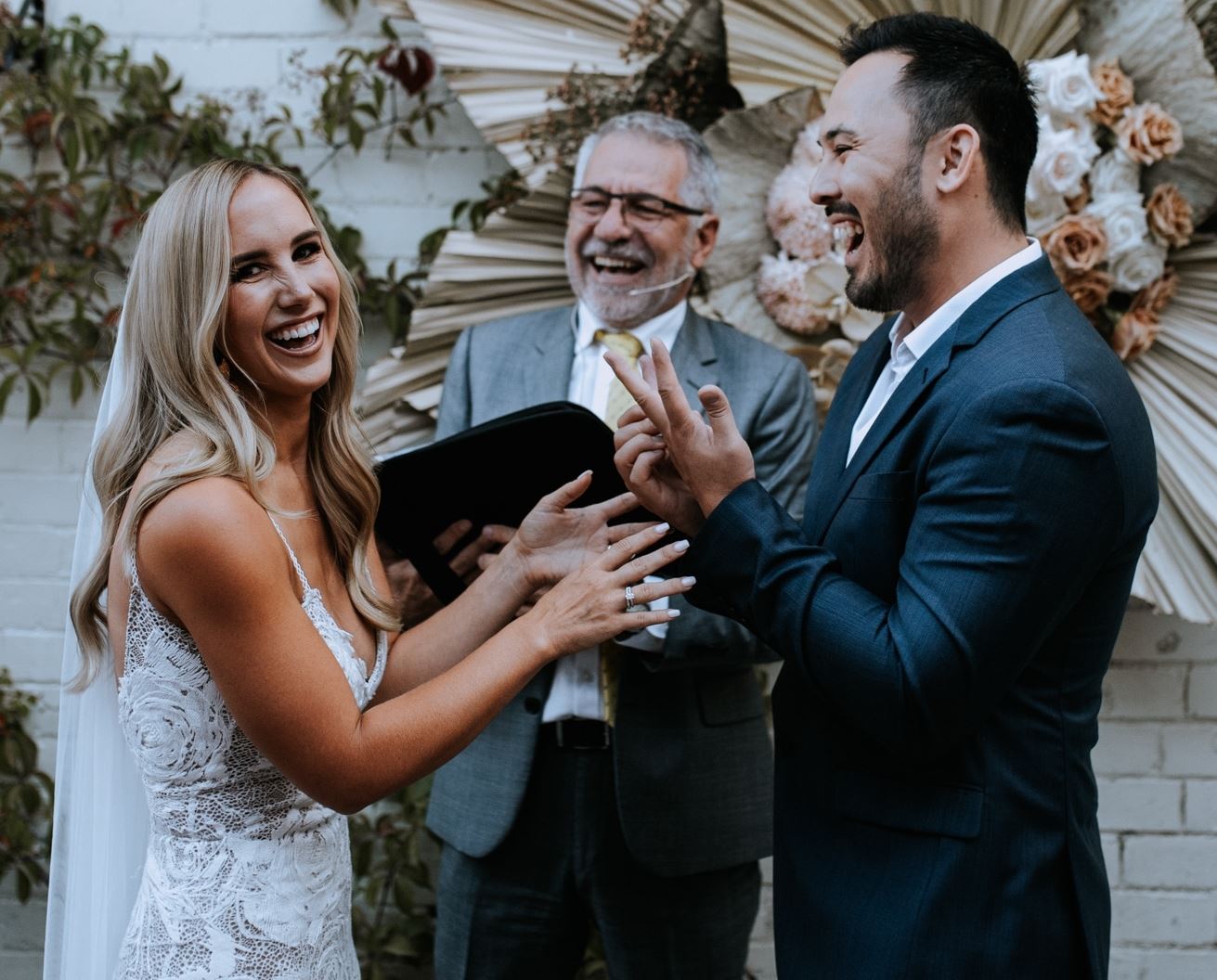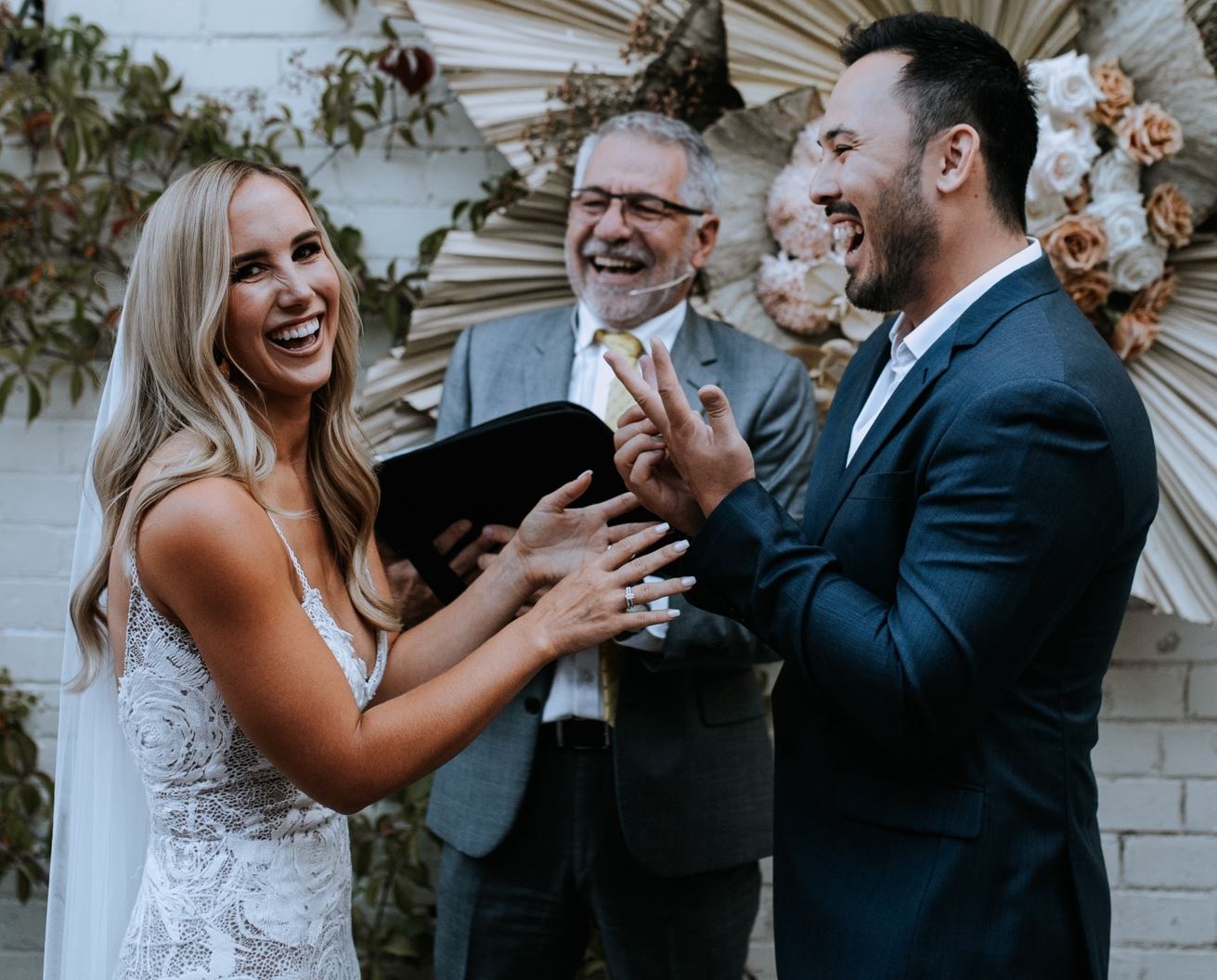 browse celebrants
Questions for your photographer & videographer
Responsible for capturing all the magical wedding moments on film, your photographer and videographer is another crucial part of your wedding day. Before reaching out to photography and videography suppliers, you'll want to browse through their portfolios and read reviews to make sure their style matches your vision. Once you've found a few suitable options, here are some questions to ask before you make your final decision:
What's included in your wedding photography and videography packages?
Do you offer pre-wedding/engagement shoots? And will this be included in the package?
Do you shoot alone on the day, and is there a fee for additional photographers or videographers?
Are you familiar with our wedding venue?
How long after the wedding can we expect to see the photos/videos?
Do we need to provide food for you during the day?
Do you charge a travel fee?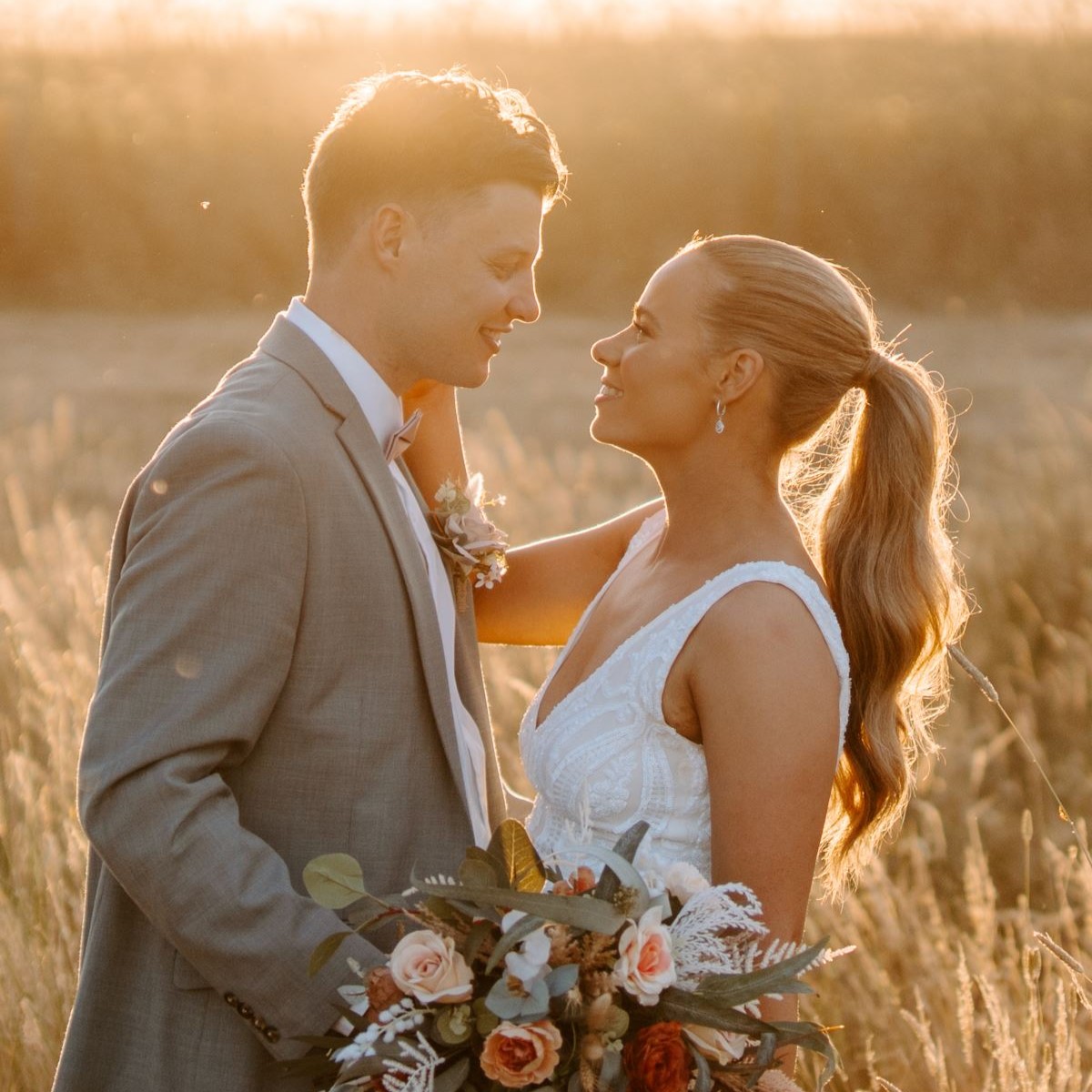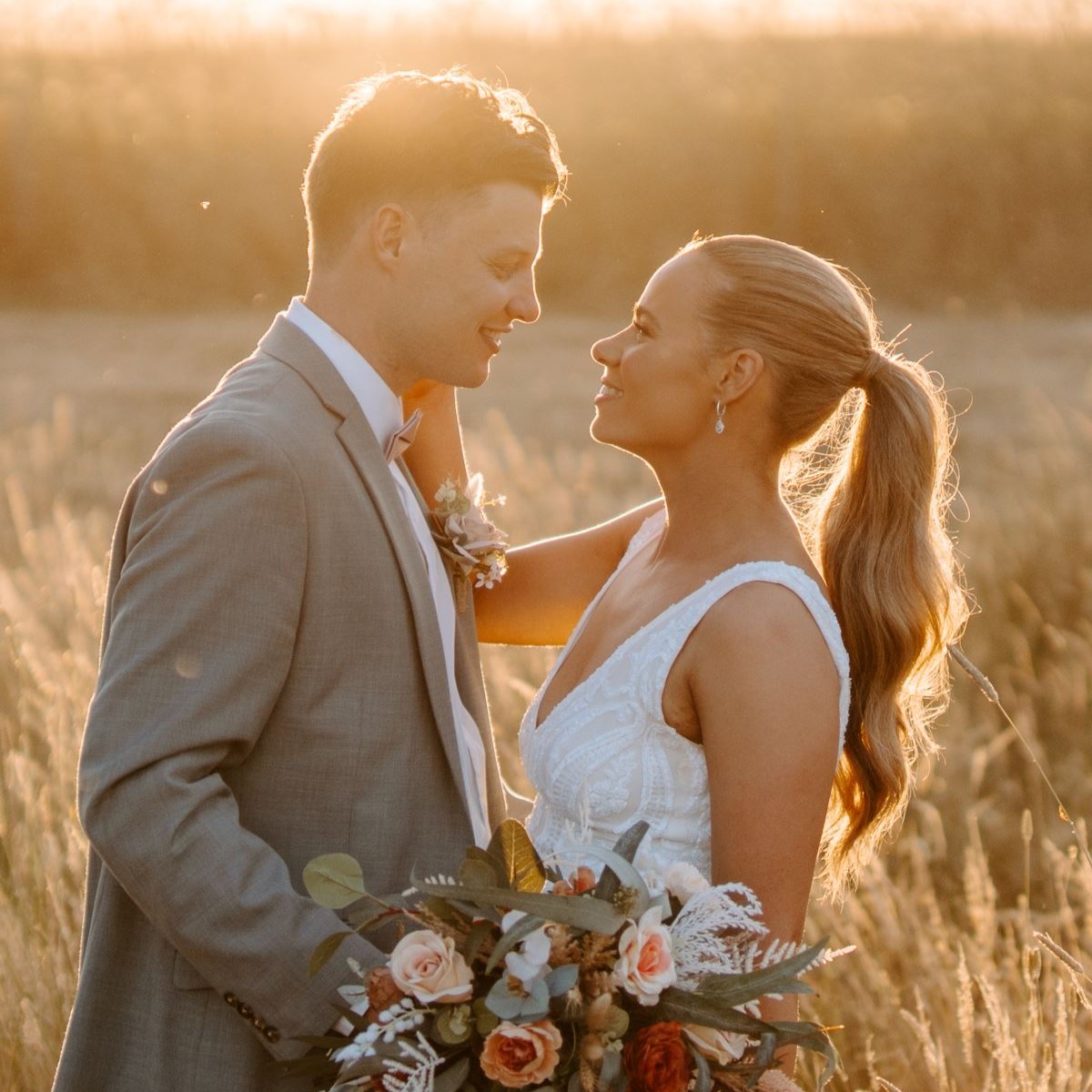 find a photographer
Questions for your musicians
Whether you want to create an intimate, romantic vibe with acoustic music or keep the dancefloor pumping into the wee hours with a killer DJ, finding the right musicians is key to setting the perfect mood for your wedding celebrations. After watching their videos and reading reviews, here are some questions to ask your top picks for wedding music suppliers:
What are your most popular music act combinations?
Are we able to see you play live before booking?
What genres of music do you play?
Do your musicians take song requests?
Are your sound system and other equipment included in the pricing?
Do you charge a travel fee?
How much time do you need to set up?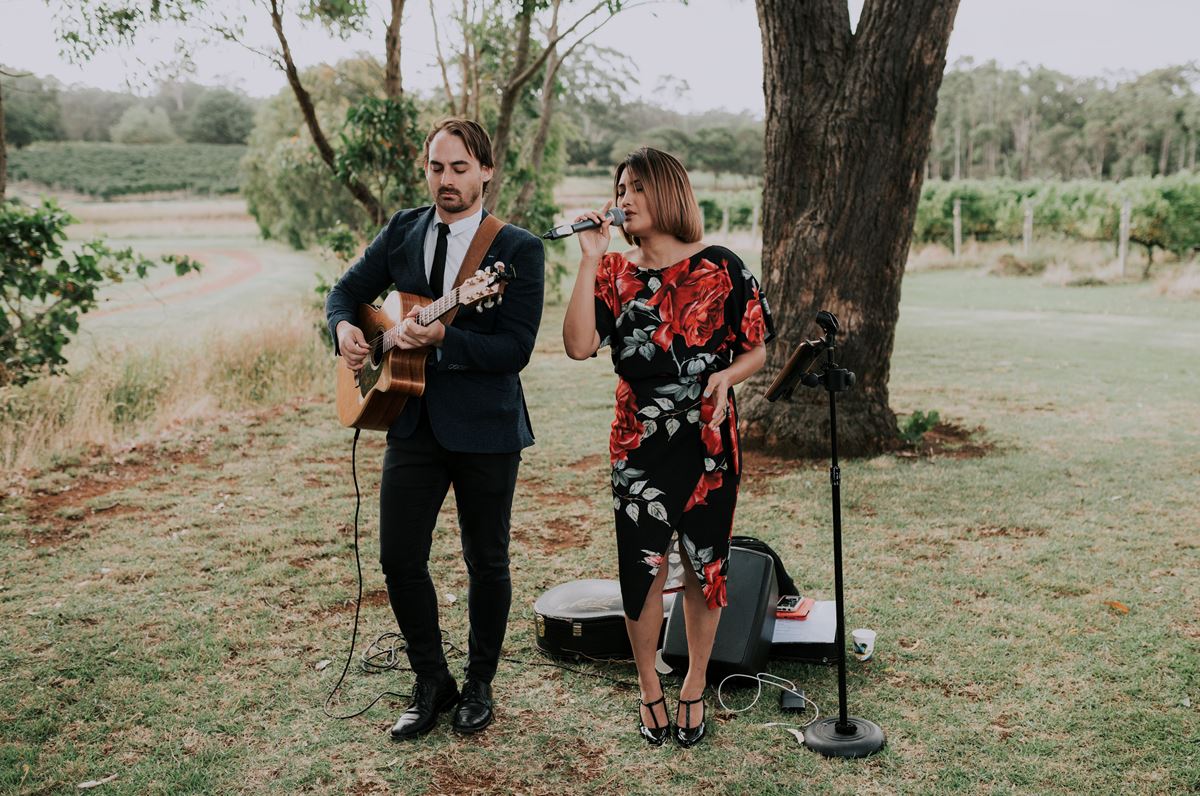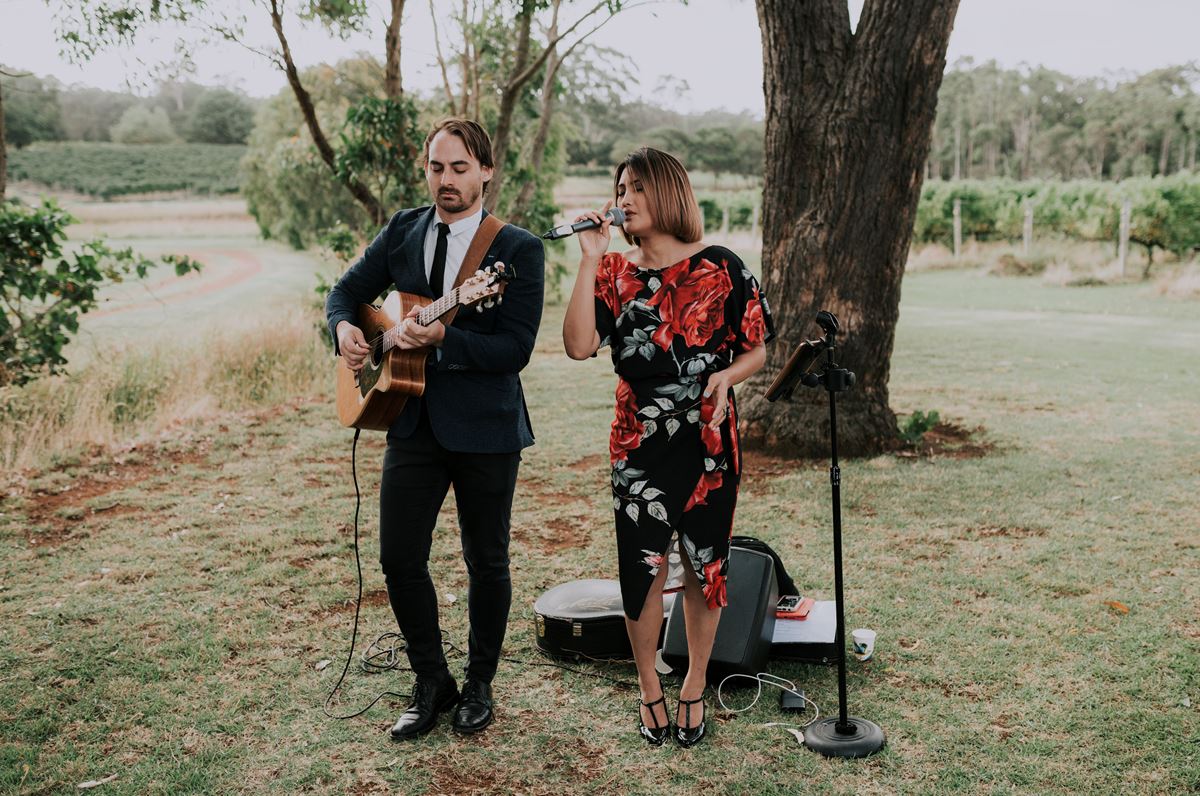 browse wedding musicians
Questions for your caterer
The way to a wedding guest's heart is through their stomach, which means you'll want to pick a top-notch caterer to serve delicious food during your reception (and plenty of it). Before reaching out to catering suppliers and asking the questions below, we recommend reading through reviews to ensure they can deliver what they're promising.
"Some caterers pay high rates and have an exceptional team serving you. Others don't," the team at Happy Camper Pizza Melbourne explains. "You essentially get what you pay for with wedding catering and should make sure you look closely at reviews and try to taste the food before booking."
Wedding supplier questions to ask your caterer:
Can you provide sample menus?
Do you think you can work within our budget of X for X people?
Have you worked with (venue name) before? If not, are you comfortable working there?
How does your process work?
Will we be able to taste your food at any point before the wedding?
Do you provide bar service as well as food? If not, can you recommend someone for this?
Do you liaise with venue staff for arrival and location details?
Can you cater to dietary requirements?
Do your catering staff wear a uniform? How professional is your team?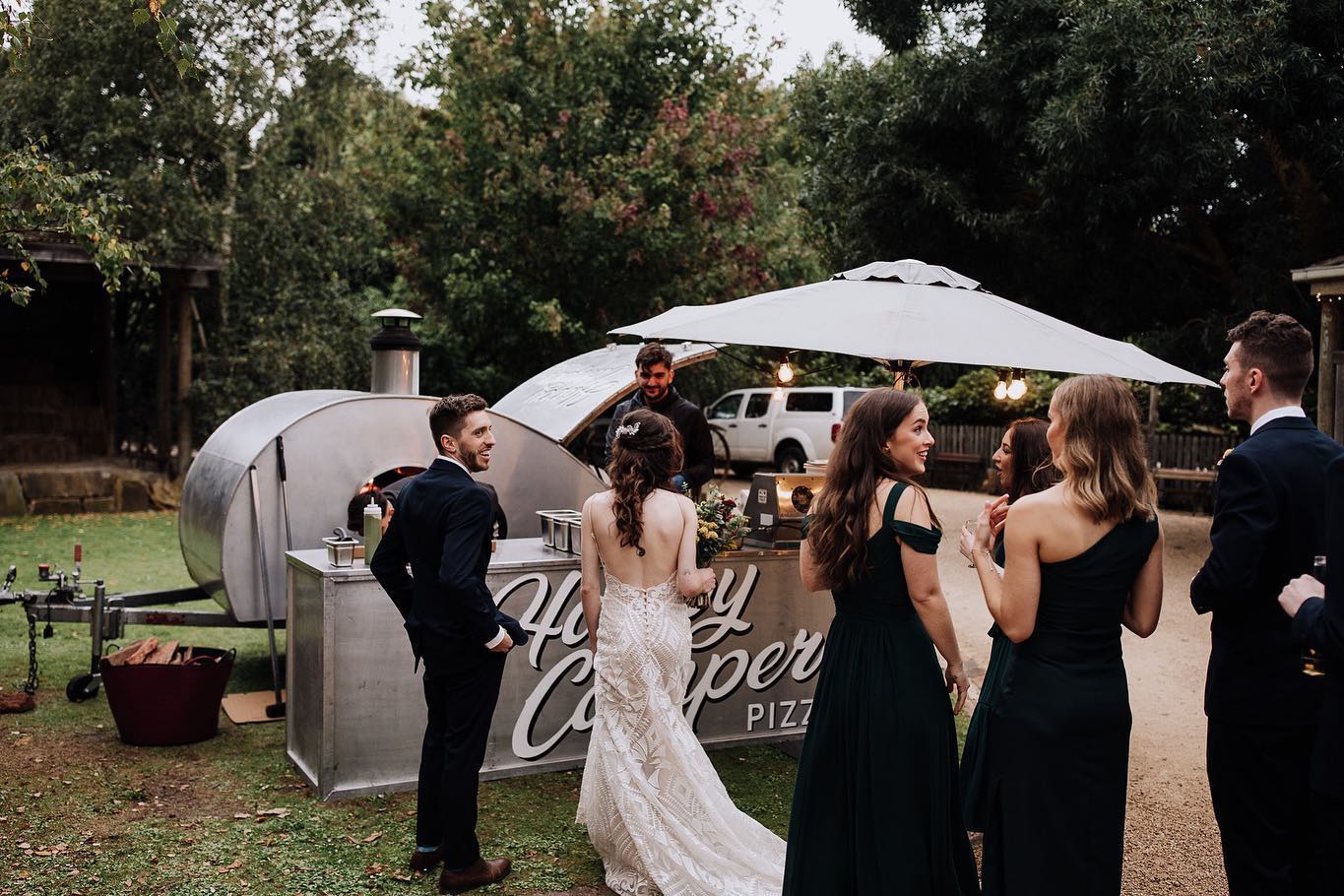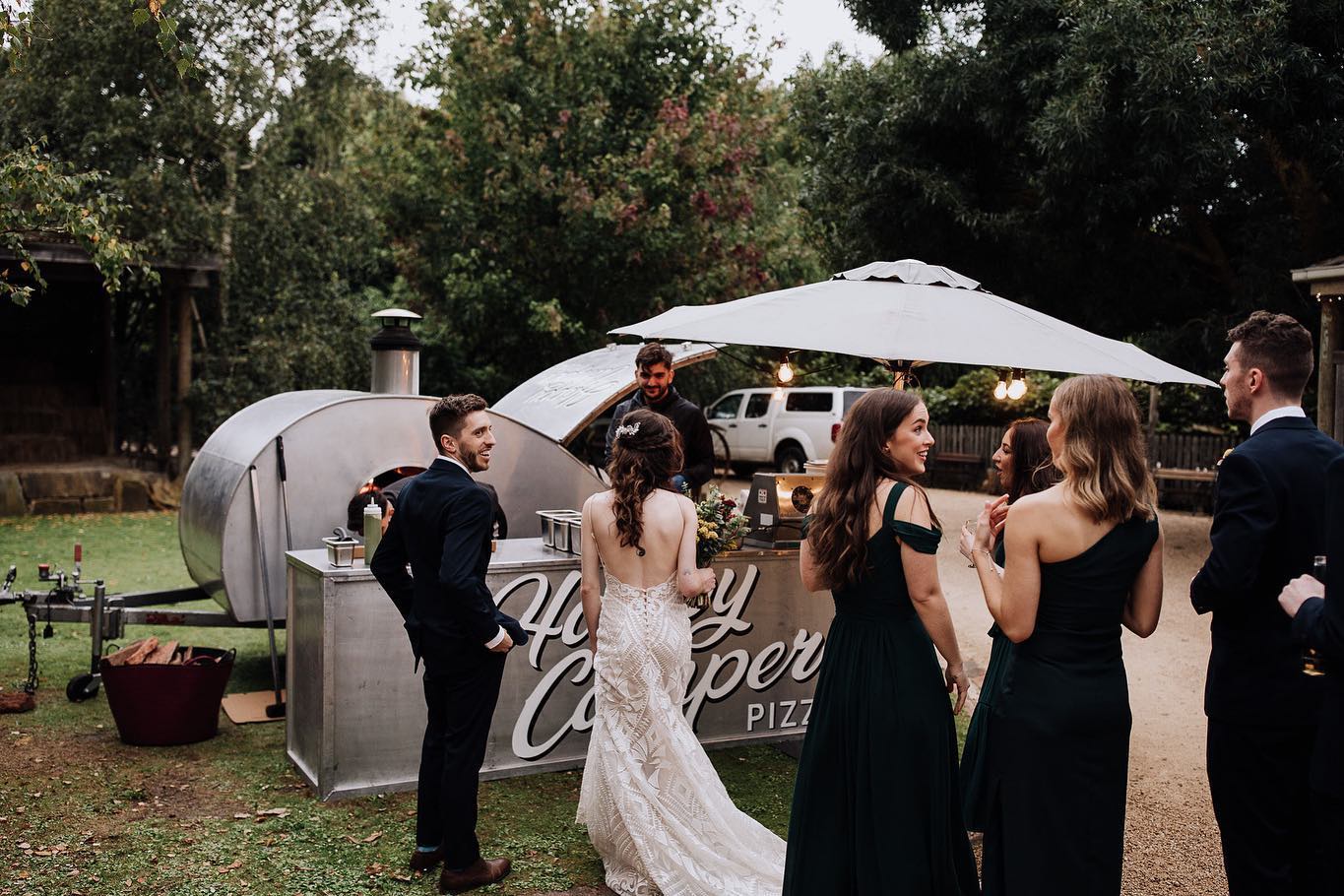 find a caterer
Questions for your hair & makeup artist
We all want to look and feel amazing on our wedding day, and the hair and makeup supplier you choose will be responsible for making this happen. From the products they use to the years of experience they have under their belt, there are many factors that you may want to consider before booking your bridal hair and makeup artist. Here are some questions you might like to ask:
How many stylists will we need for the number of bridesmaids?
Do you offer mobile hair and makeup services?
How long will you require for services to be completed on the day?
Will you bring any additional artists to assist you, and will this incur extra costs?
What qualifications/training do you have?
How long have you been working as a bridal hair and makeup artist?
Are there added costs for extras, like touch-up products, travel or lashes?
Do you offer hair and makeup trials before the day? If so, what's the cost?
What products do you use?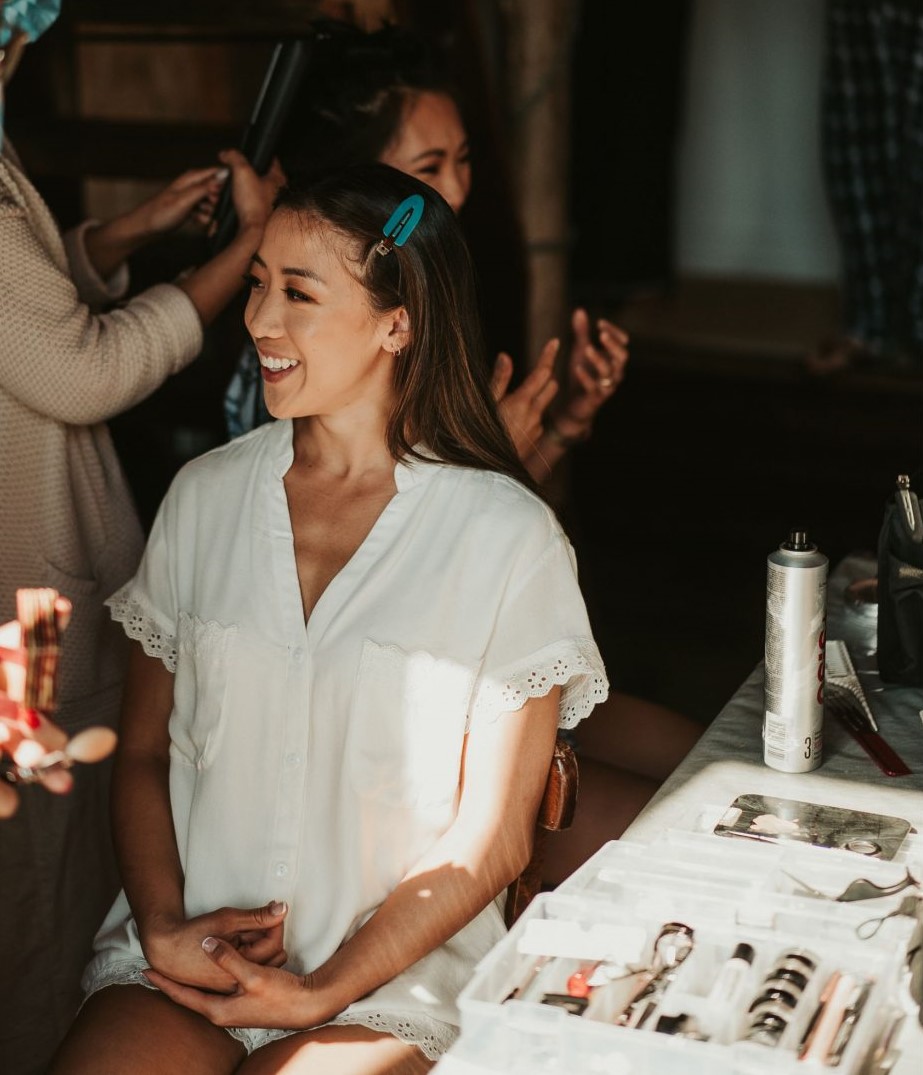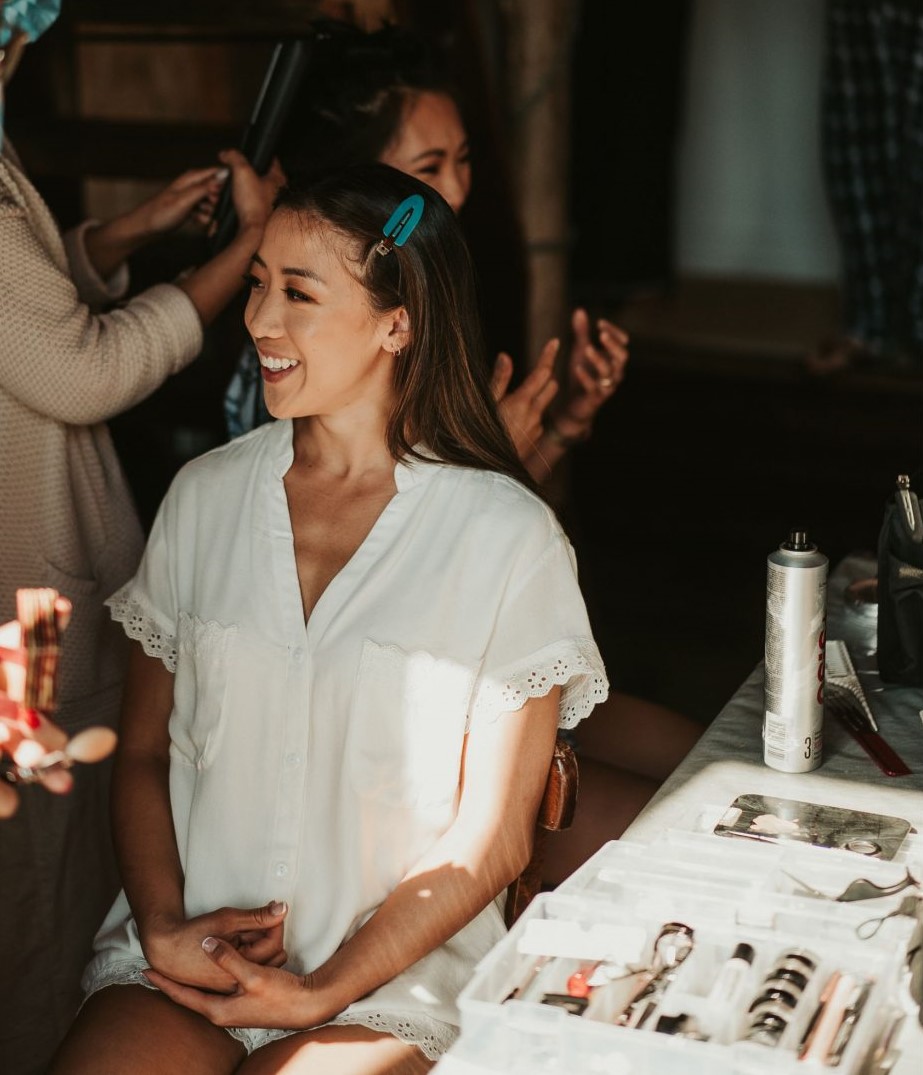 browse hair and makeup artists
Questions for your florist
As beautiful as they are, floral arrangements can be pretty pricey, so it's essential to shop around and do your research to avoid a budget blowout. Asking potential florists about their pricing, package options, and minimum spend amounts will help you make an informed decision for your wedding. Check out this article to learn more about floral trends, tips and pricing for 2022 and beyond.
"As well as asking the usual questions, make sure your florist knows your venue timeline so they can be realistic about whether they can do what you're asking within that time frame," explains Kathy of Eva Blossom Flowers. "If you're asking for several large installations but only have a two-hour window for the florist to be onsite for set up, that's something they'll need to know about upfront."
Potential wedding supplier questions to ask your florist:
Are you flexible with working around my floral budget of X?
Do you have a minimum spend requirement?
Will you personally attend the venue to install the flowers for the ceremony and reception?
What sort of flowers will be available around our date?
If our chosen flowers are unavailable for the day, will you discuss the necessary changes with us?
How do you ensure maximum freshness of flowers on the wedding day, and what tips can you provide so that our blooms look their best all day?
Will you correspond with our venue and cake supplier to ensure everyone is on the same page with timing and arrangements?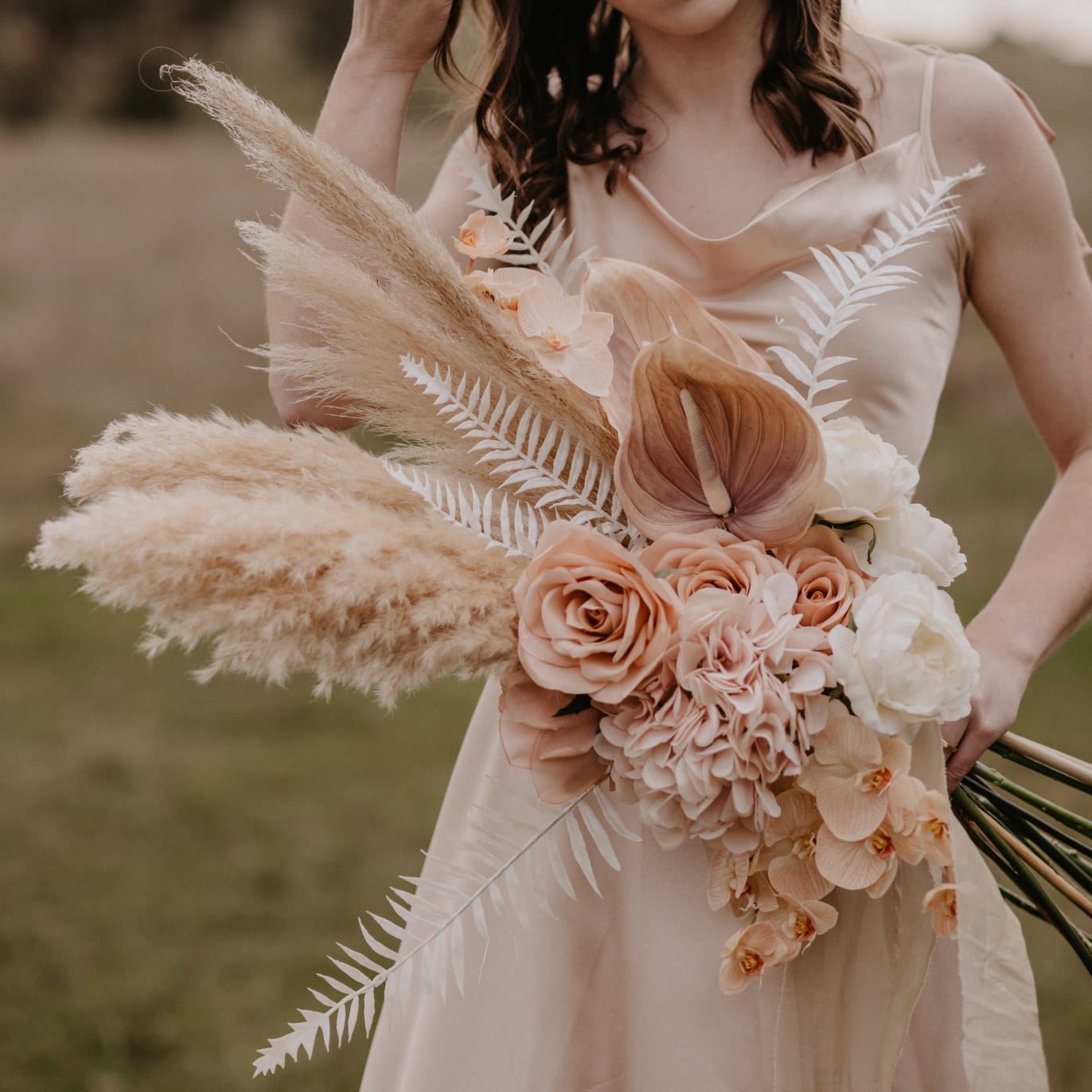 find a wedding florist
---
Our FREE planning guide covers everything you need to know about your wedding budget, suppliers & timeline. Grab a copy now and breeze through wedding planning!