Trying to choose the perfect wedding colors? Choosing between wedding colour schemes can be difficult. According to our all-inclusive to do list, this should be decided on approximately 9-11 months before your wedding. Here are a whole bunch of beautiful wedding colour schemes from our real wedding section for your wedding day. These will suit a wide variety of couples planning their weddings- whether it be an autumn, winter, summer or spring wedding, there is a colour scheme for everyone here.
1. Magenta, Navy and Black
These rich colours are perfect for a chic feel at an autumn wedding. We love the stark contrast of the black bridesmaids dresses with the bride's gown. Little pops of orange bring extra warmth to the moody colour scheme.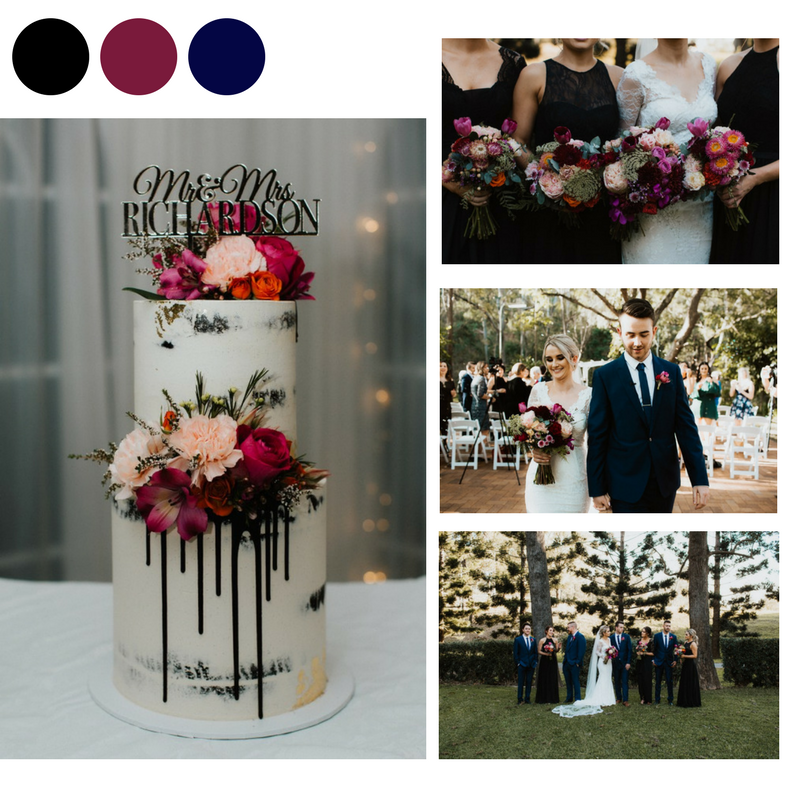 2. Oranges, Yellow and Red
These warm hues look utterly stunning together in floral arrangements. The couple has incorporated their favourite colours perfectly into this orange themed wedding.
Photos courtesy of The RR Production. See the real wedding here.
3. Red, Navy and Gold
The combination of navy, red and gold at a wedding has an utterly royal feel, with gold adding a touch of class and luxury.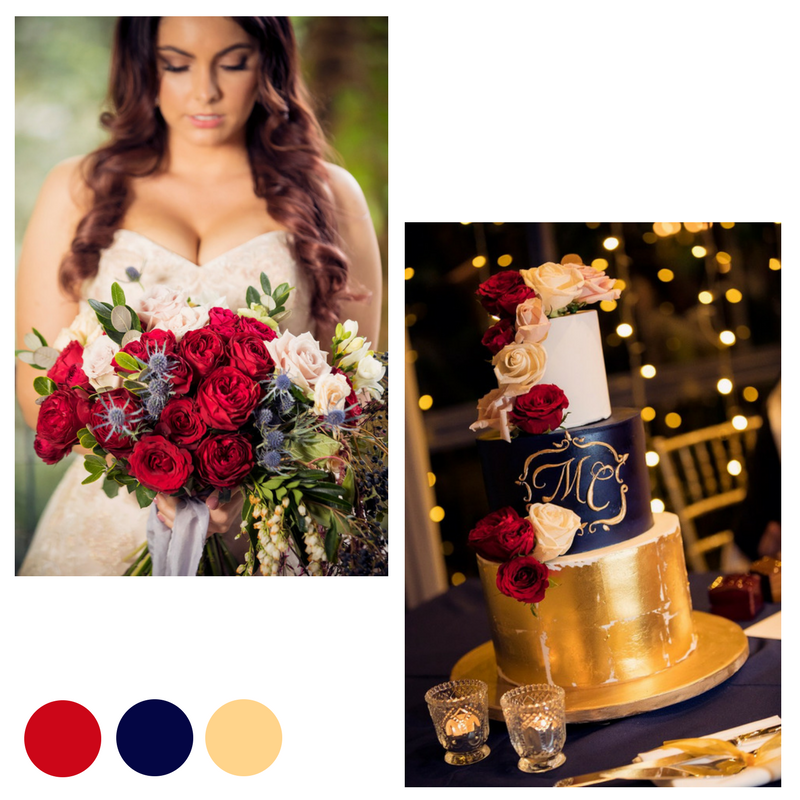 4. Gold, Green and Burgundy
This classic wedding used touches of both silver and gold amongst their burgundy theme, with the emerald in the long-stemmed roses coming through as a beautiful complement to the bridesmaid's dresses.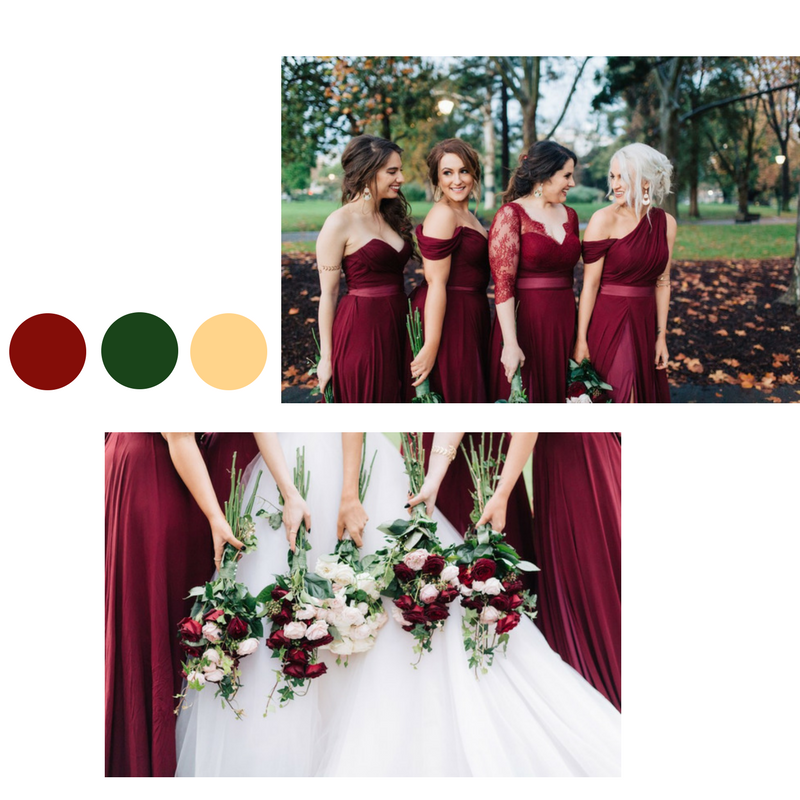 5. Turquoise, Peach and Violet
This DIY couple used peach, turquoise and a violet hue to create a beautiful wedding colour palette. The turquoise bridesmaids dresses matched the table runners, and the peachy colours in the brides bouquet even complimented her gorgeous hair colour.