More and more couples are having kids before getting married, so we thought we would share our favourite weddings where parents involved their children in their wedding day:
"After being together for 3 years we decided to plan for a baby as getting married wasn't as important to us originally," says the bride, 30. "We bought a house without knowing I was already pregnant but it was the best surprise."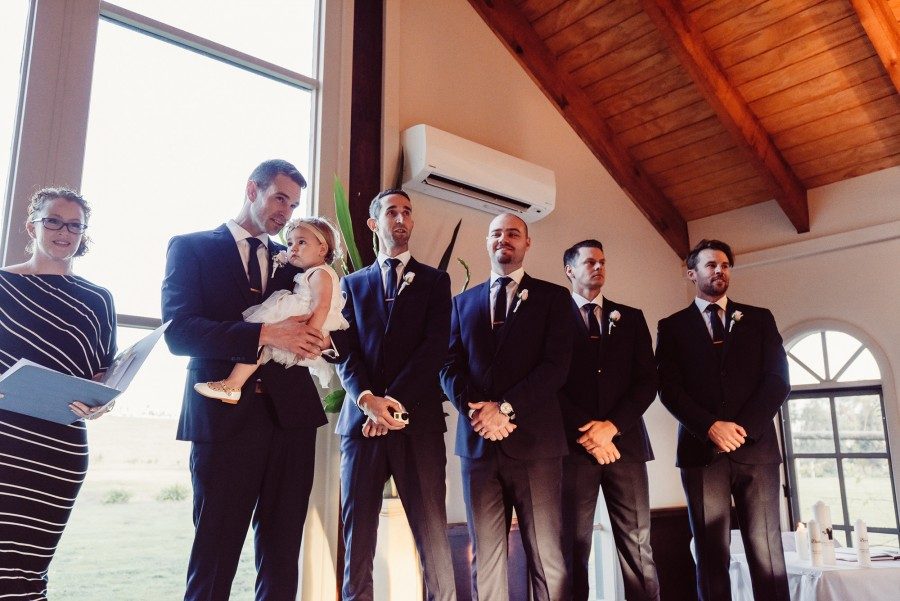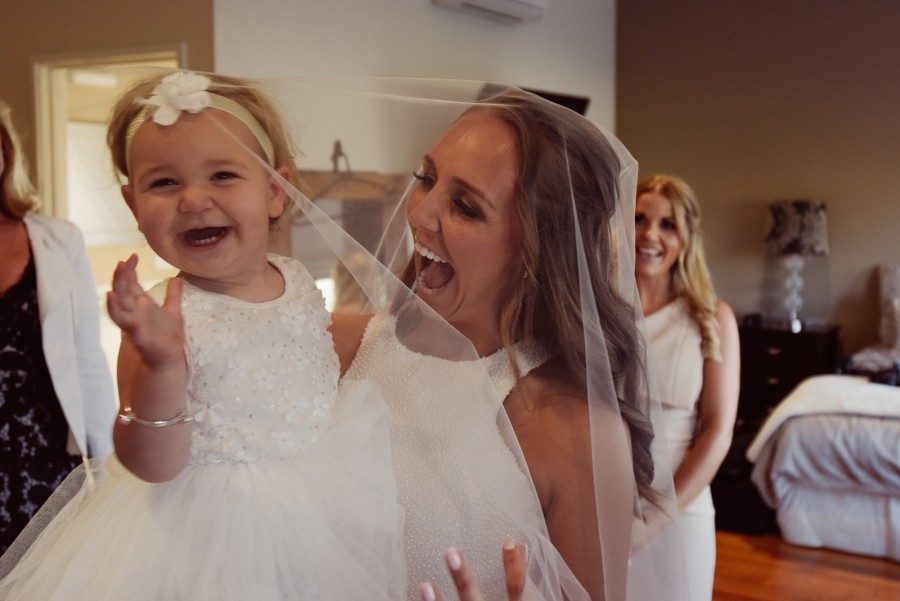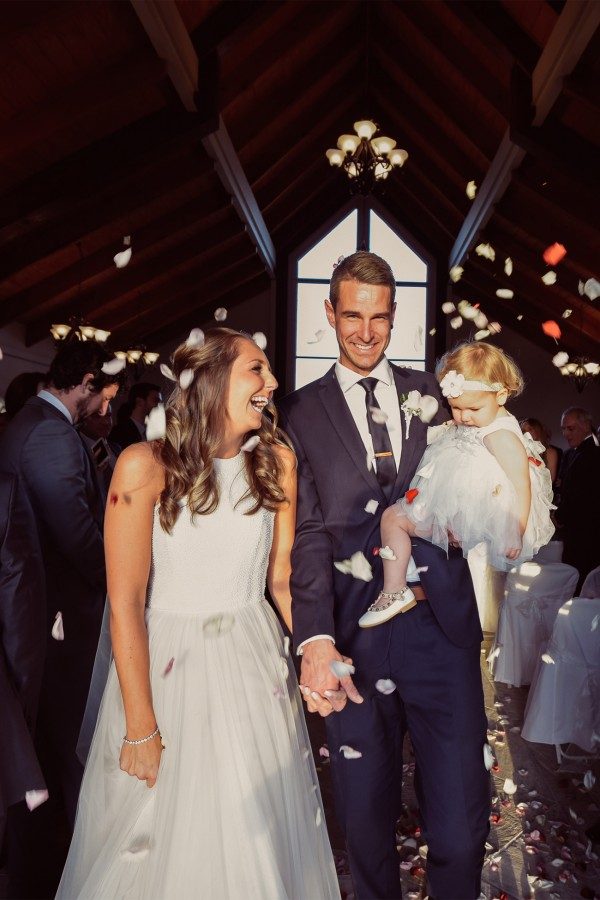 Melissa and Gareths daughter was sick on the wedding night but they still had the most amazing wedding nights, and if that isn't what parenting is all about then, we don't know what is!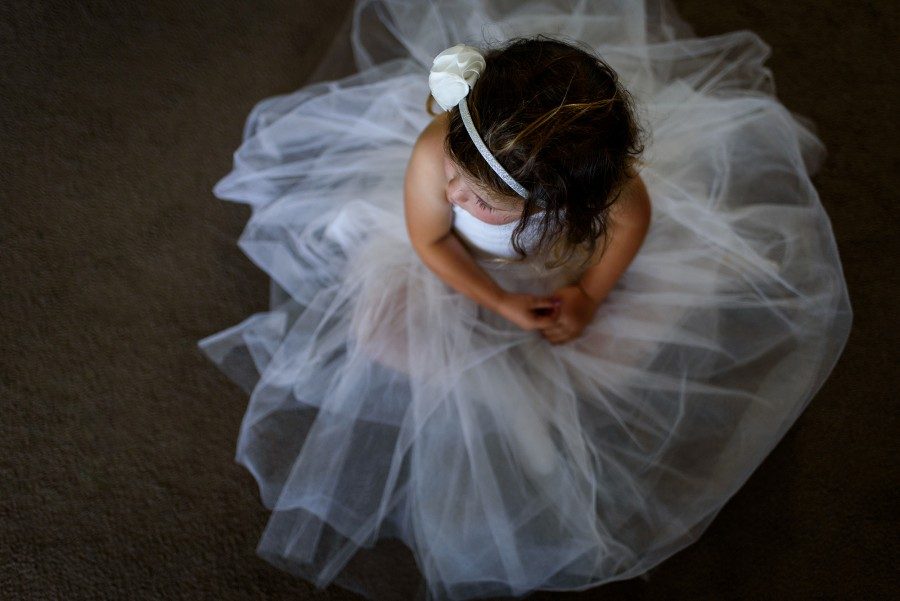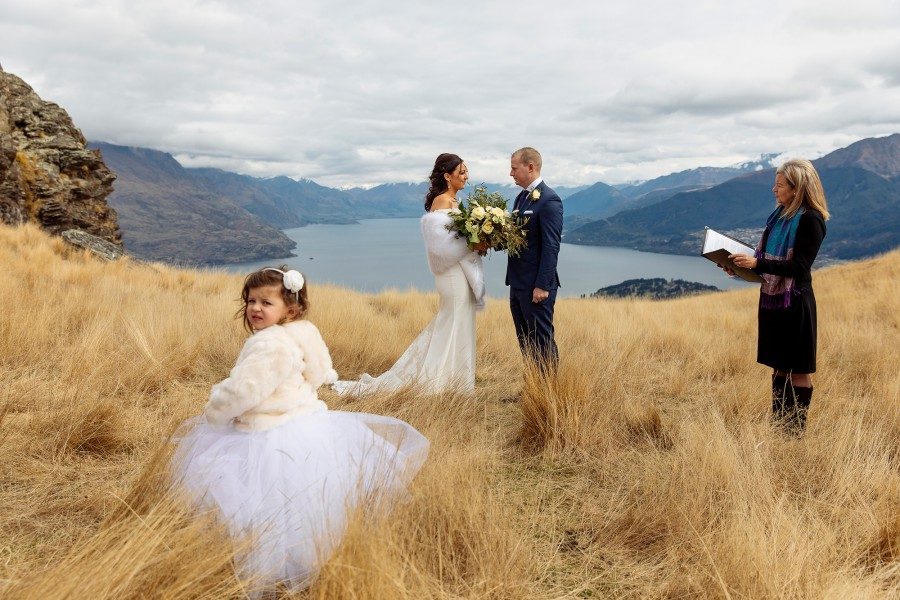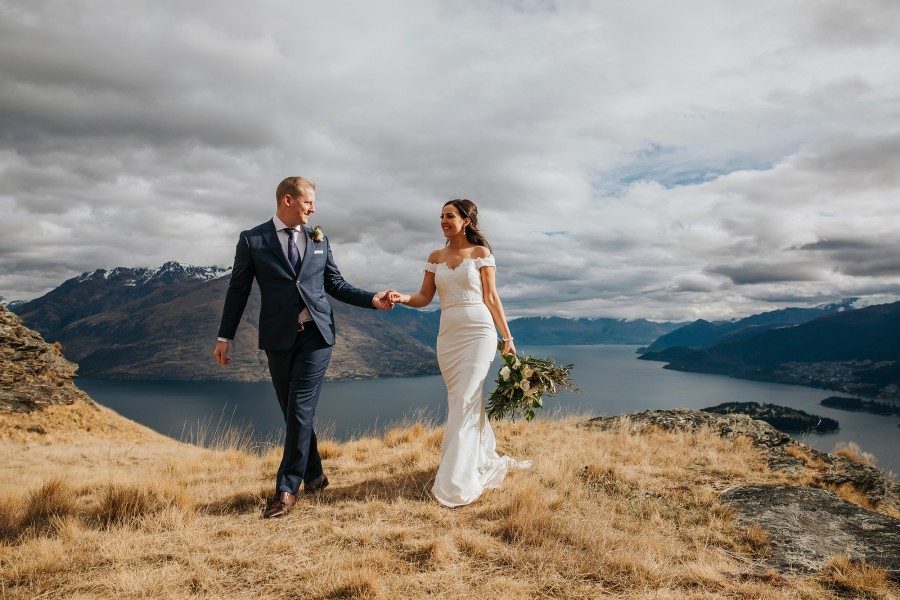 "We have shared so many amazing times together including living overseas, building a home and creating a beautiful daughter. Our wedding was just the icing on the cake", Rachael said.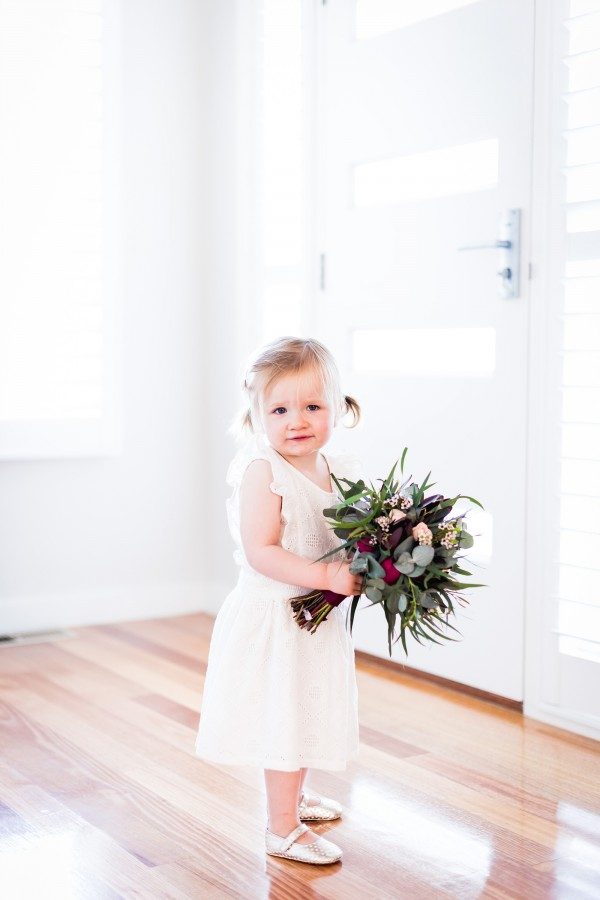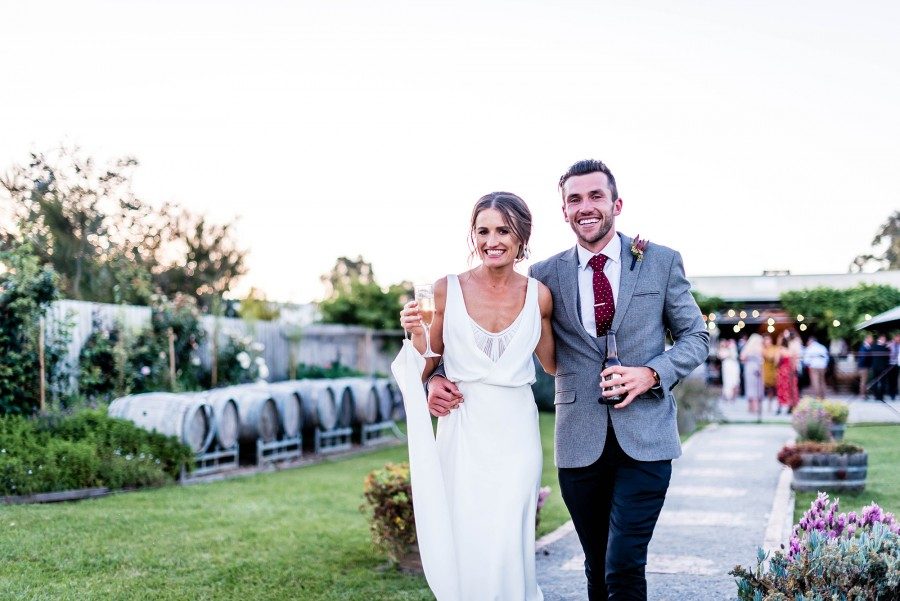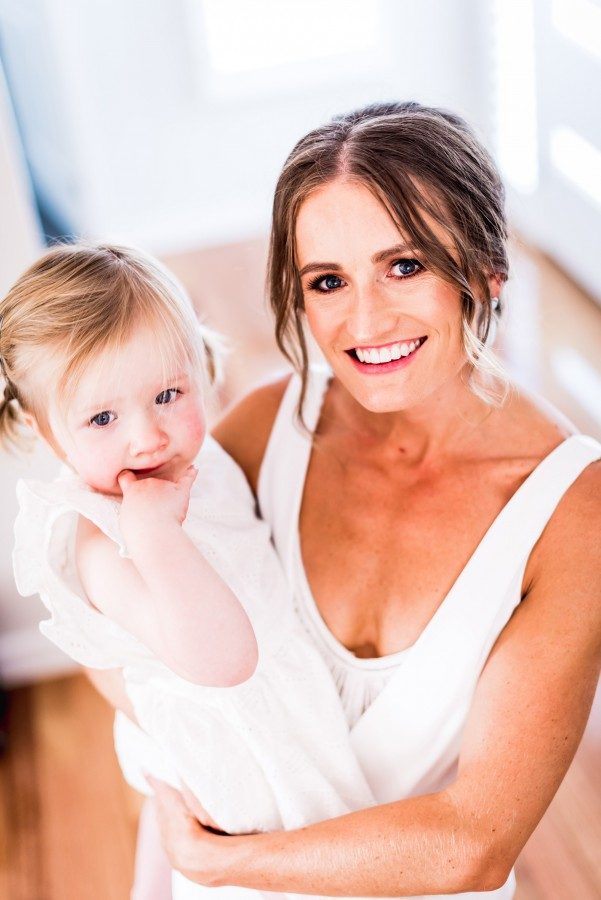 Eve and Phuc share a beautiful daughter, Mia who stood up at the altar with mum and dad.
"It was about us as a family and we loved the fact that our daughter could be so involved – she still draws pictures about it" Eve said.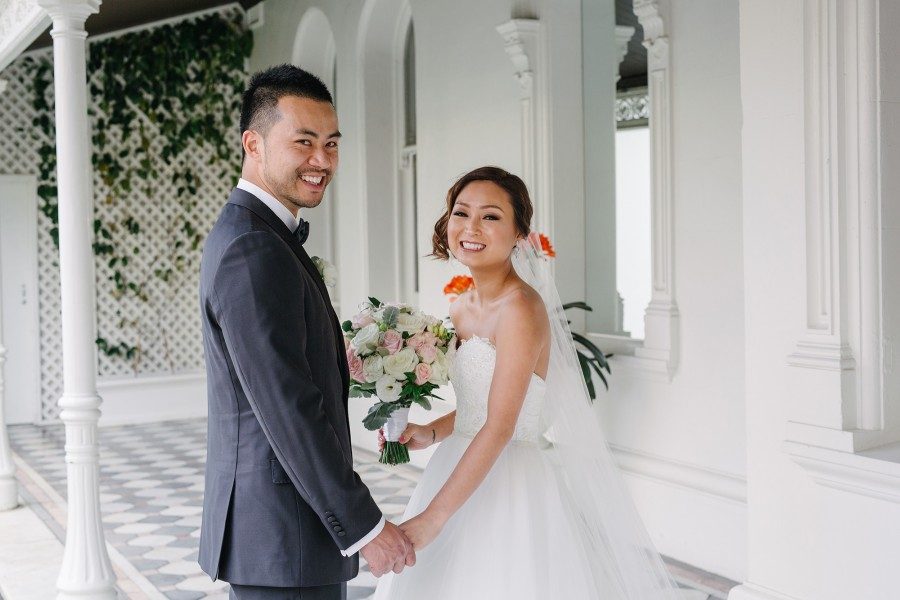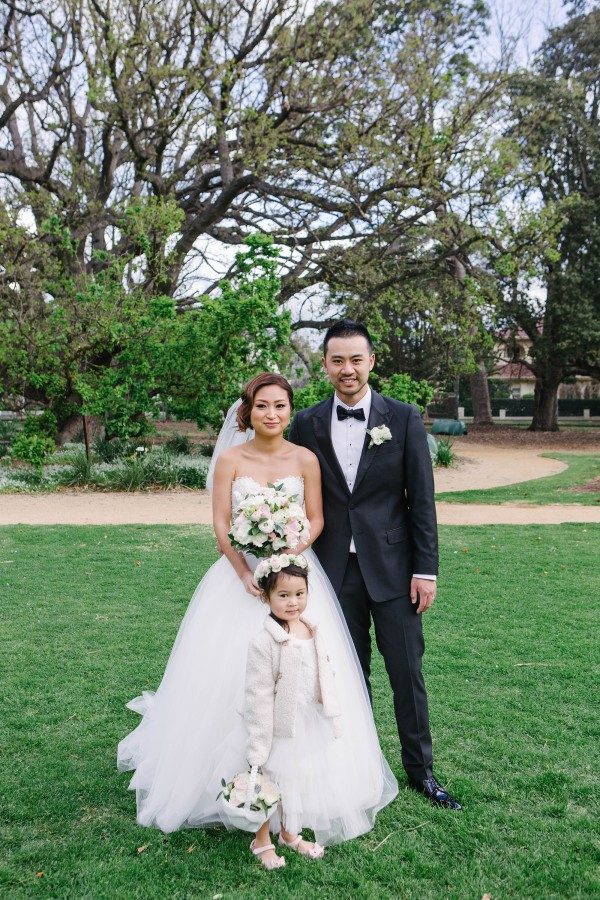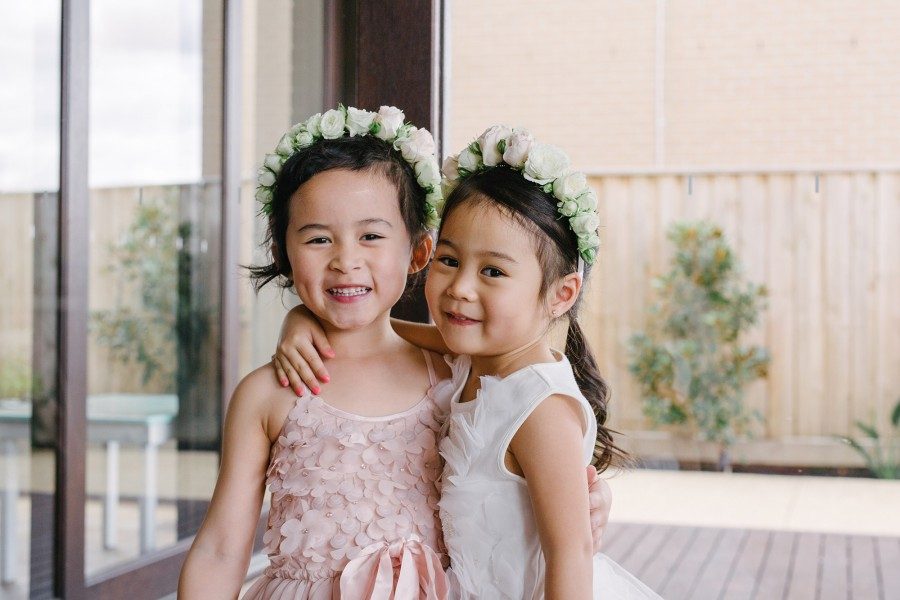 "My heart exploded with love as our two beautiful babies ran over to join me, our ceremony was very intimate, yet also very public. I held our daughter in my arms and our son by our side; it felt like our whole little family was married that day, my son calls it 'our wedding'. It was an incredible and truly unforgettable day." Lucinda said.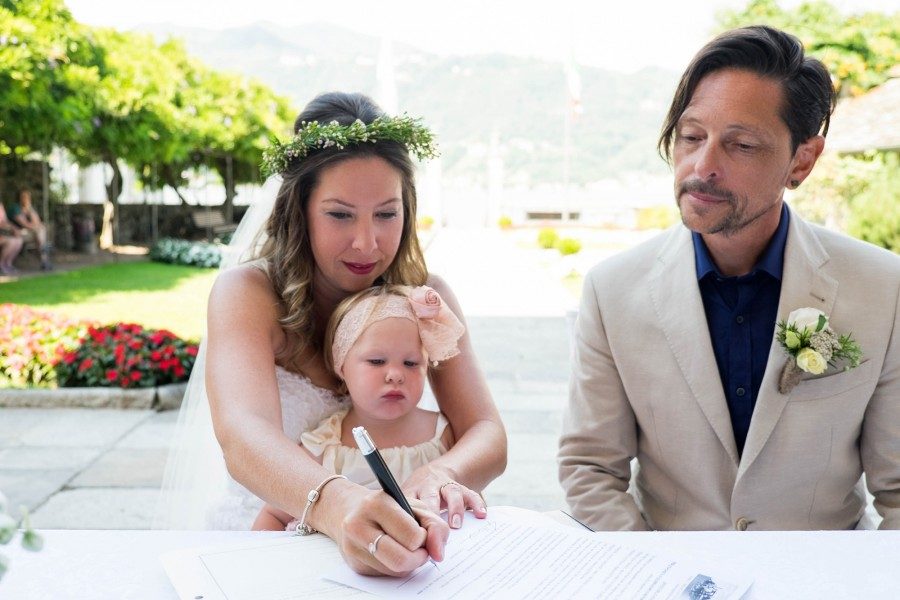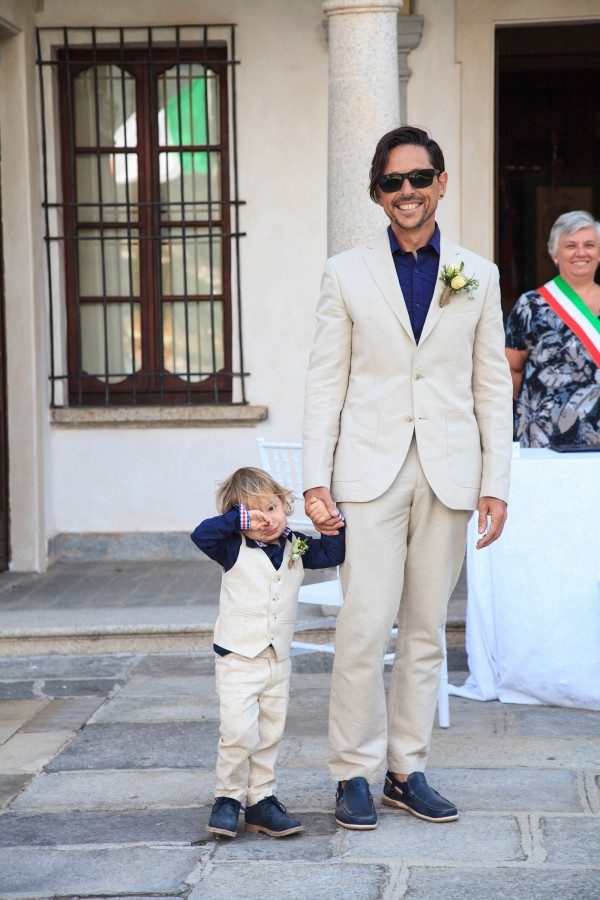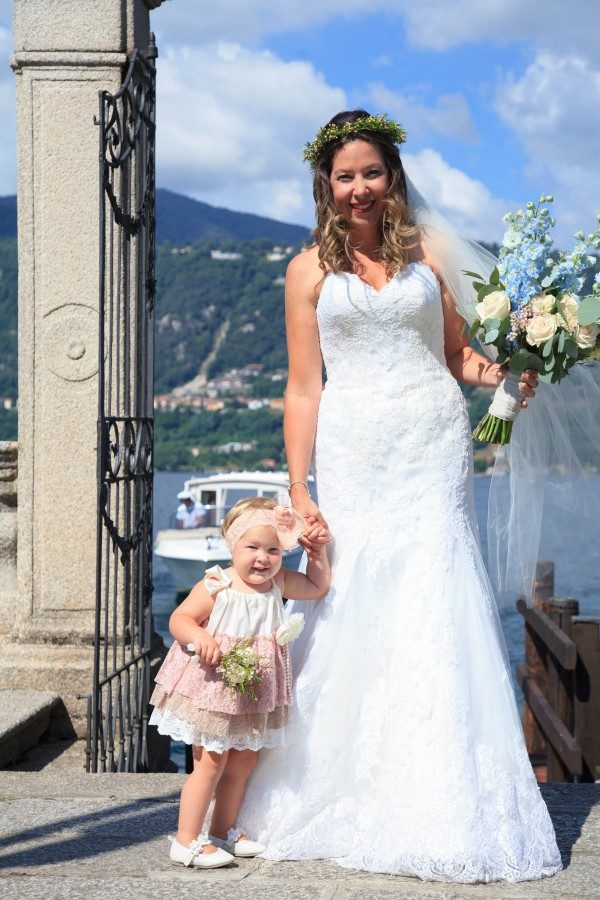 Jaya and Justin:
 "Our vows were different to most weddings," explains Jaya, who has two young daughters. "Justin gave my two princesses their own rings as a promise to take care of all three of us and love us forever."
Justin thanked the girls for graciously sharing their mother's love with him, for accepting him into their family and allowing them to protect, guide and raise them.
"He is a man of his word. We are a family now and blessed we are for having found each other," Jaya says of Justin joining her and her two daughters in life.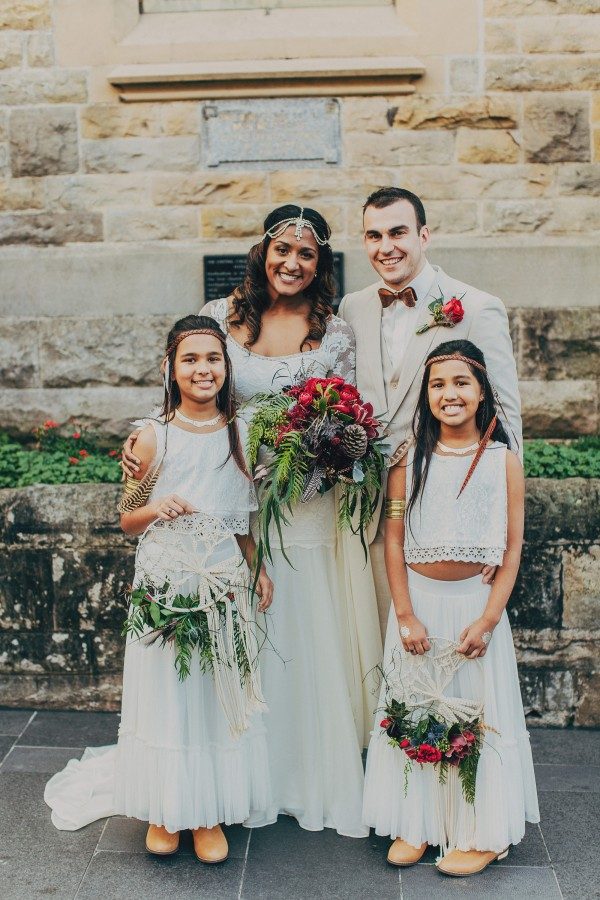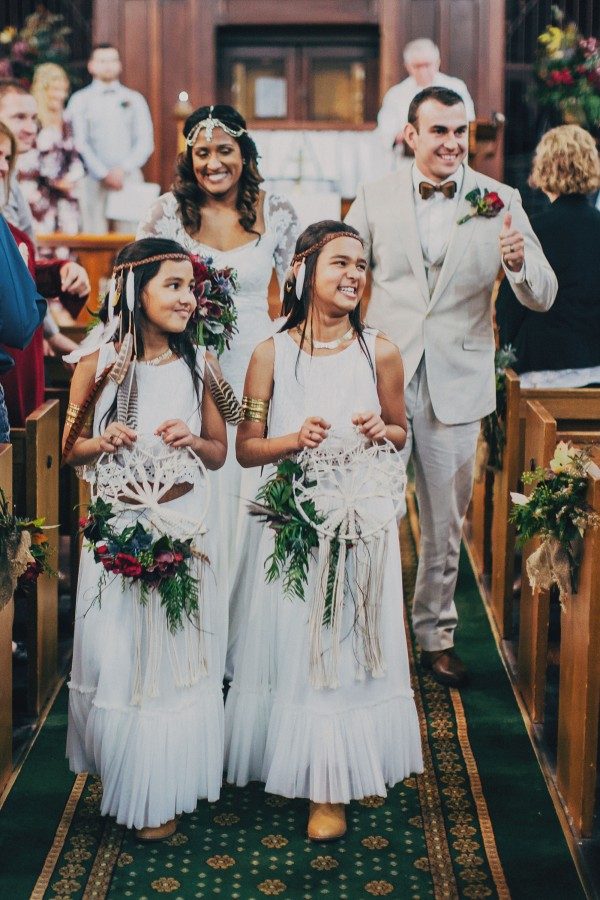 Katelyn and Todd's gorgeous daughter walked for the first time in front of everyone at the ceremony! The couple shared their day with Katelyn's son, too, as he was the ringbearer!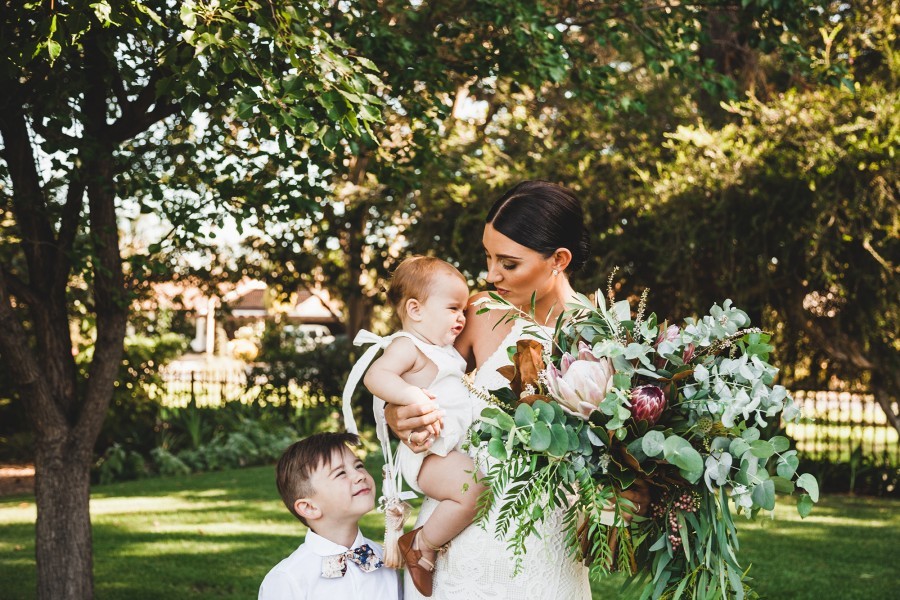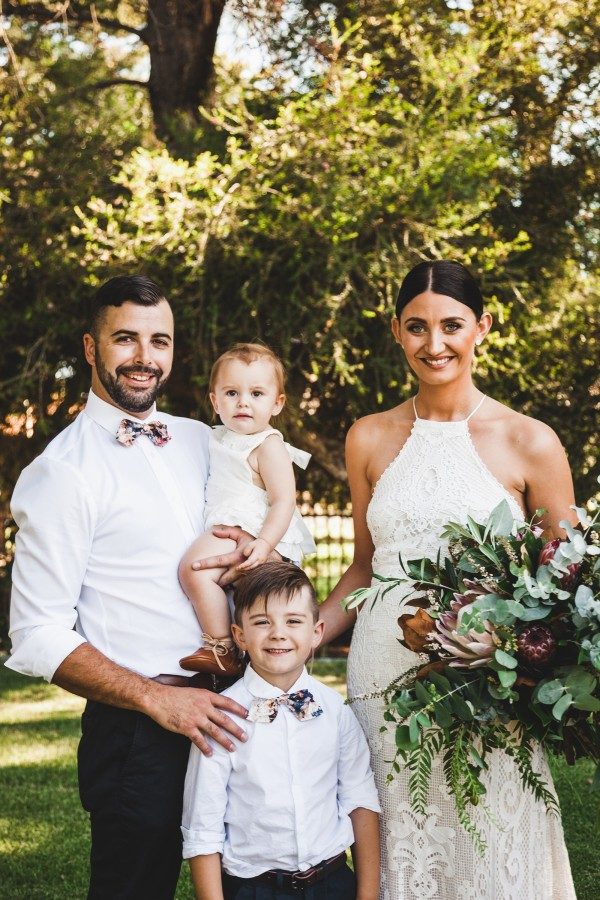 Mum to be Erin looked stunning in her lace gown. Six months prior to the big day, Erin found out they were expecting twins!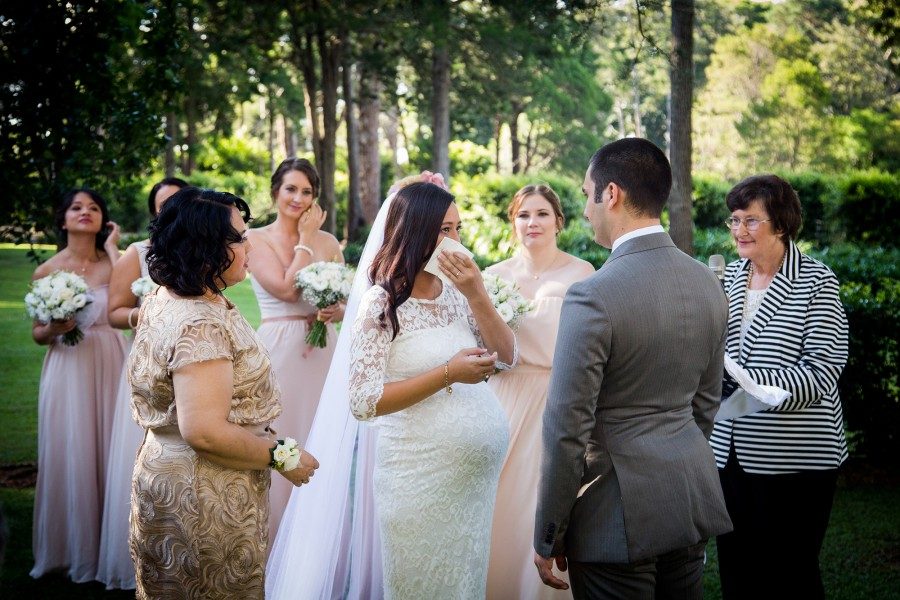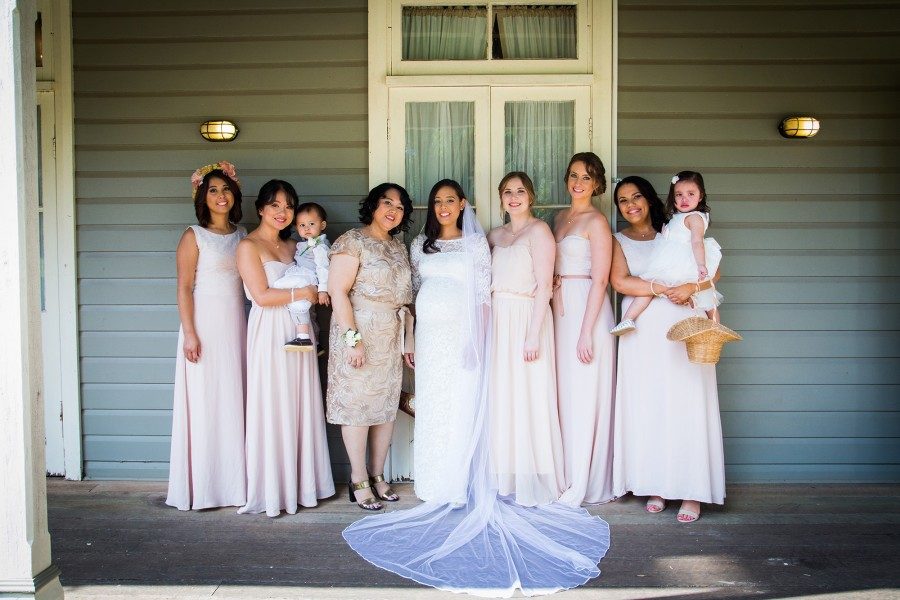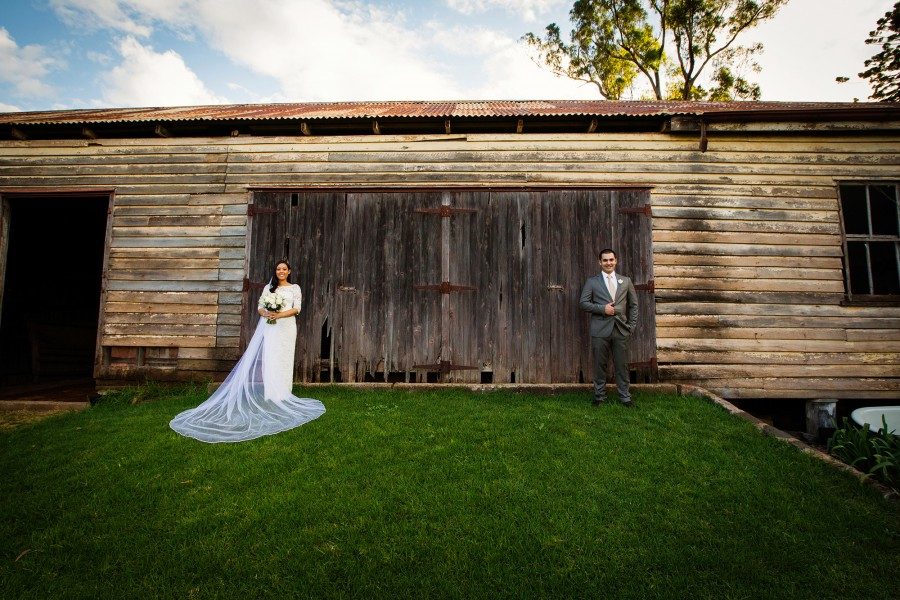 The couple included their children Lucah and Elijah in their ceremony, as flower girl and page boy.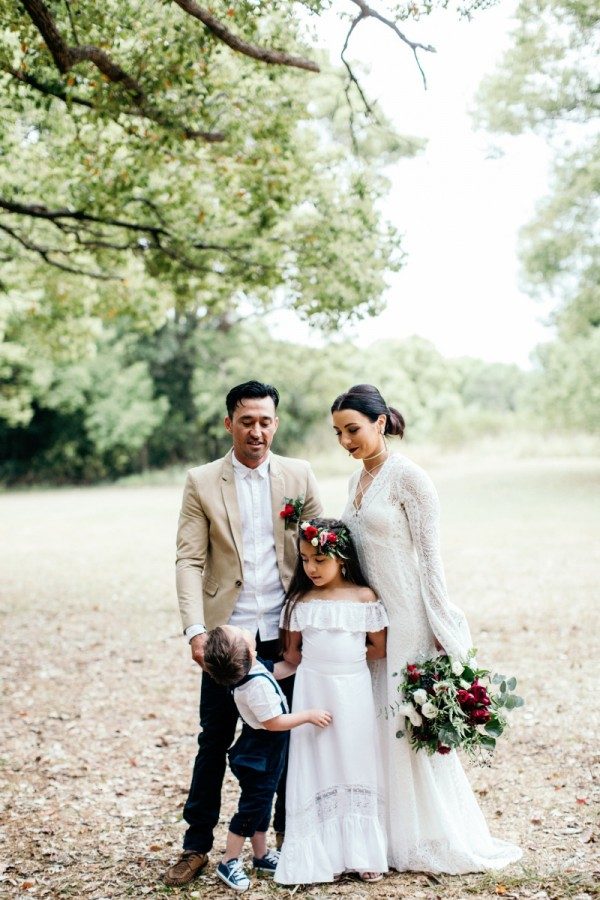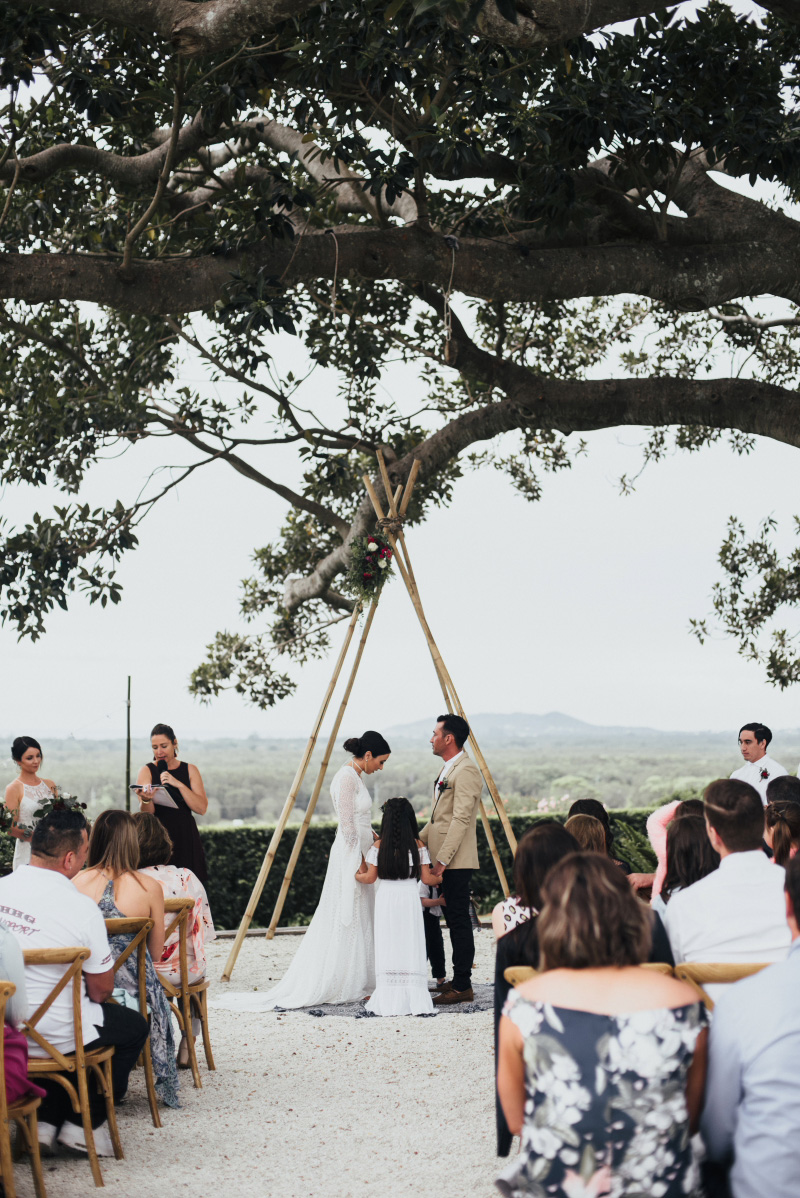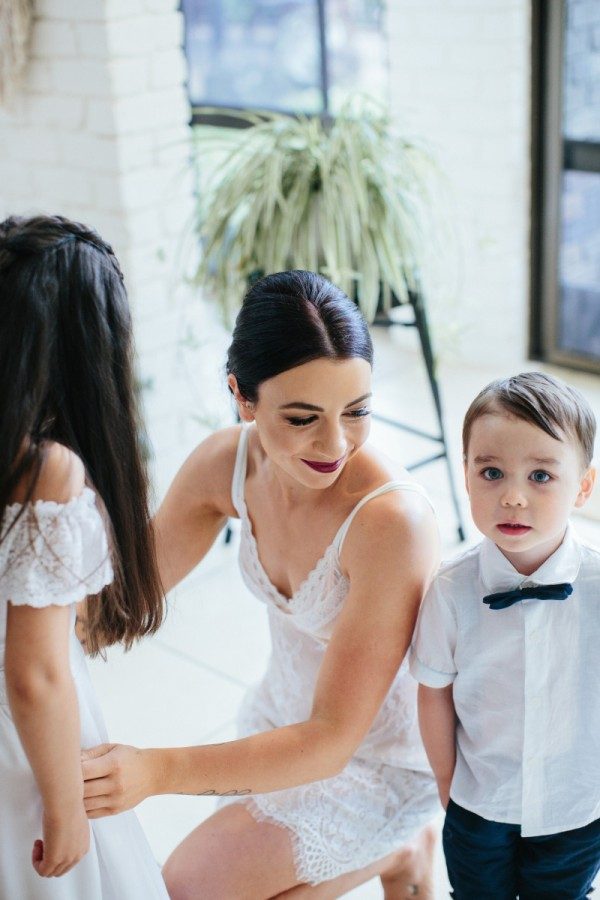 "It was about becoming one family with our two little boys and we wanted the day to be about our family and the love we have for one another," Liz, 22, explains.