Pantone has now revealed their colour of the year! So, what is the colour of 2018? They have dubbed it Ultra Violet (the colour code is 18-3838) and we can't say we're surprised after the talks at the Wedding MBA in Las Vegas this year predicting that purple would be 2018's hottest wedding colour! We are huge lovers of purple here, so here are some of our favourite purple themed weddings and styled shoots to celebrate this wonderful news: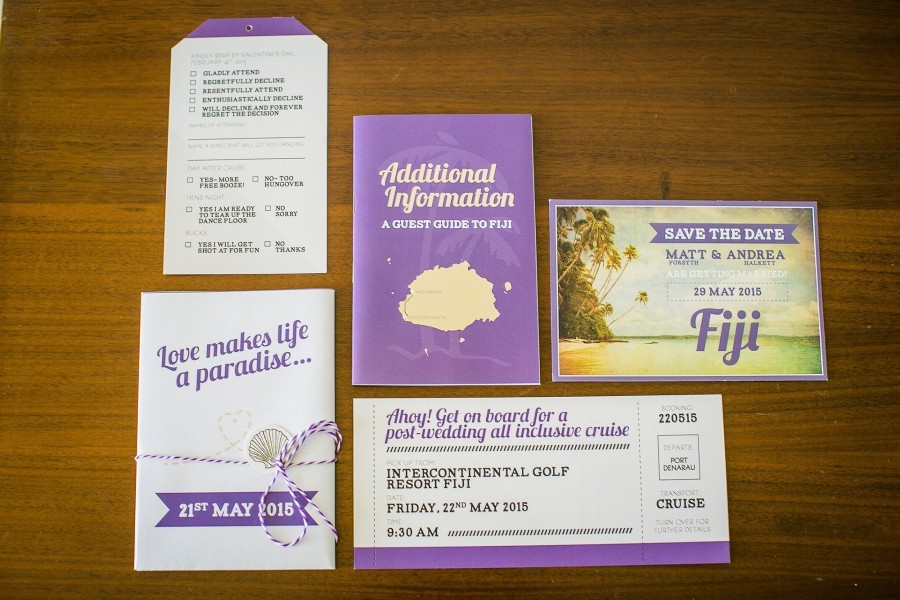 Bathing beauty milk bath shoot
Brisbane-based model Madeline Stuart featured in this gorgeous milk bath styled shoot, with blue, purple and pink flowers being the feature.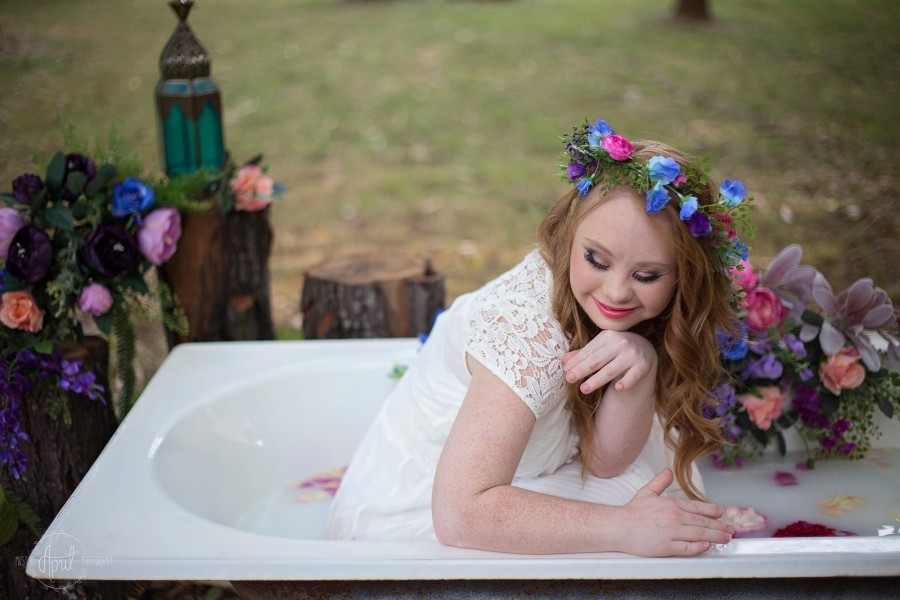 Rebecca and James
Not only did Rebecca opt for purple in her flowers and as her bridesmaid's dresses, James also opted for purple suspenders!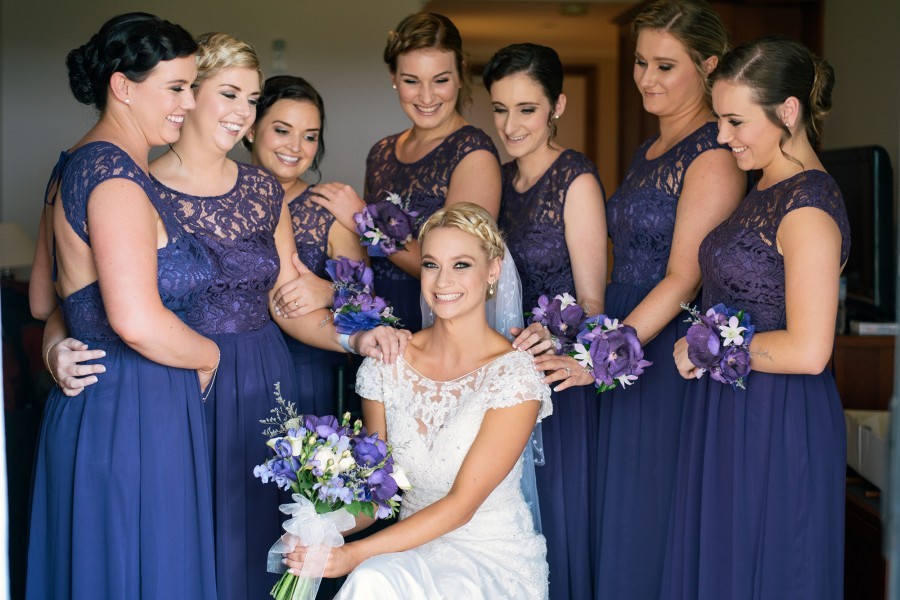 Kaylah and Adam
Kaylah and Adam kept their wedding colour scheme very minimal with the exception of the bright, ultra violet flowers in the bride's bouquet and muted purple tones of the bridesmaids.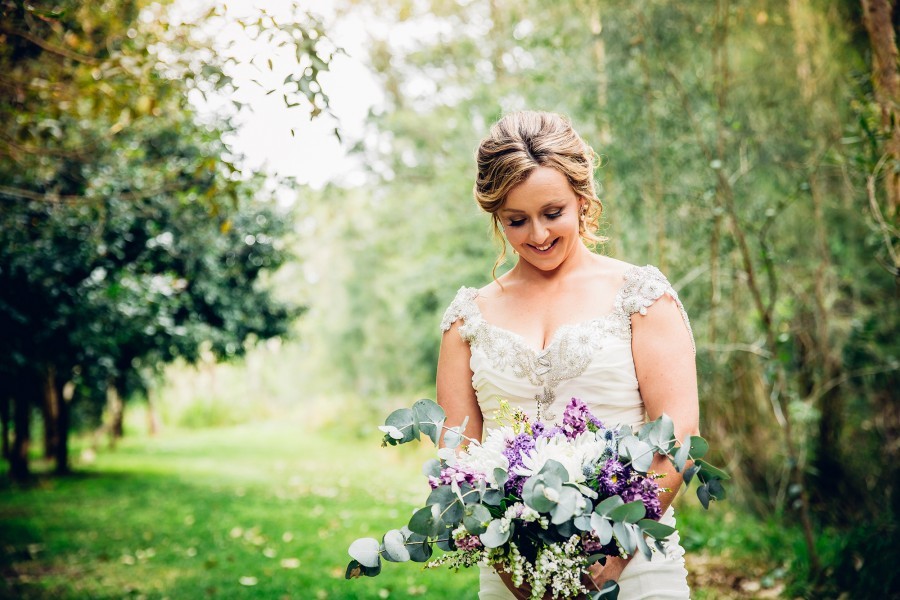 Meghan and Rob
Meghan and Rob opted for a fully purple colour scheme for their romantic wedding, with purple flowers, lilac bridesmaids dresses and purple invitations and signage.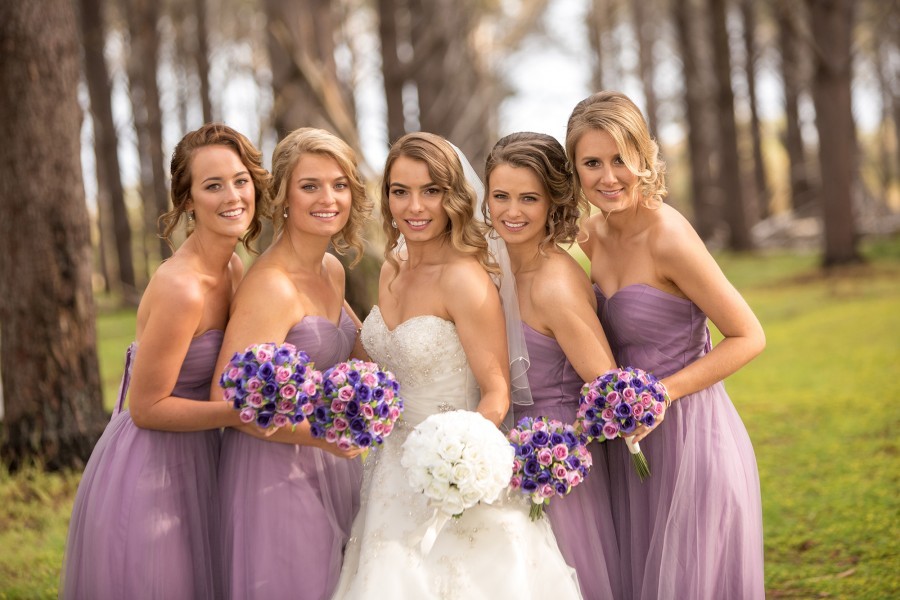 Raphaela and Zachary
For Raphaela and Zachary, a love of deep purple was evident throughout their wedding, with a luxurious purple shrug, purple shoes and purple flowers in the bride's bouquet.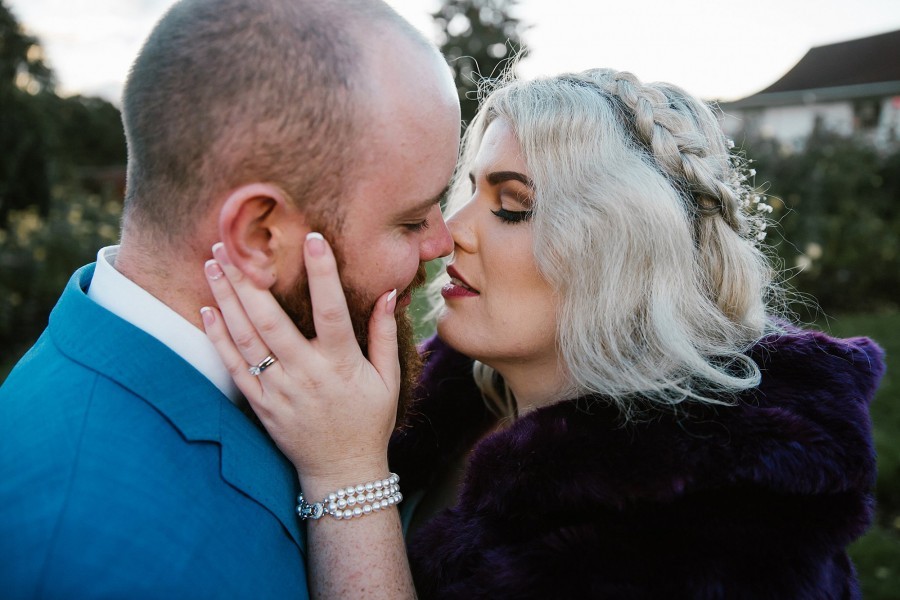 Kayleigh and Theo incorporated purple in the flowers, the bridesmaids dress and the flower girls dress on their wedding day. They also had purple chocolates at their reception and delicate purple chair sashes. See the full wedding here.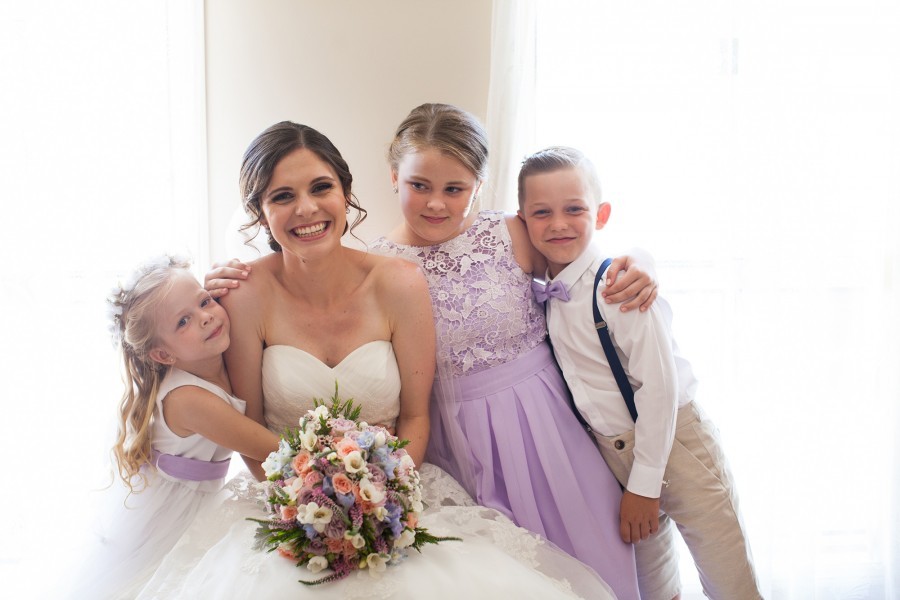 Lorna and Ben
Lorna and Ben had lilac bridesmaids and light purples roses throughout their wedding day, including Ben's boutonniere.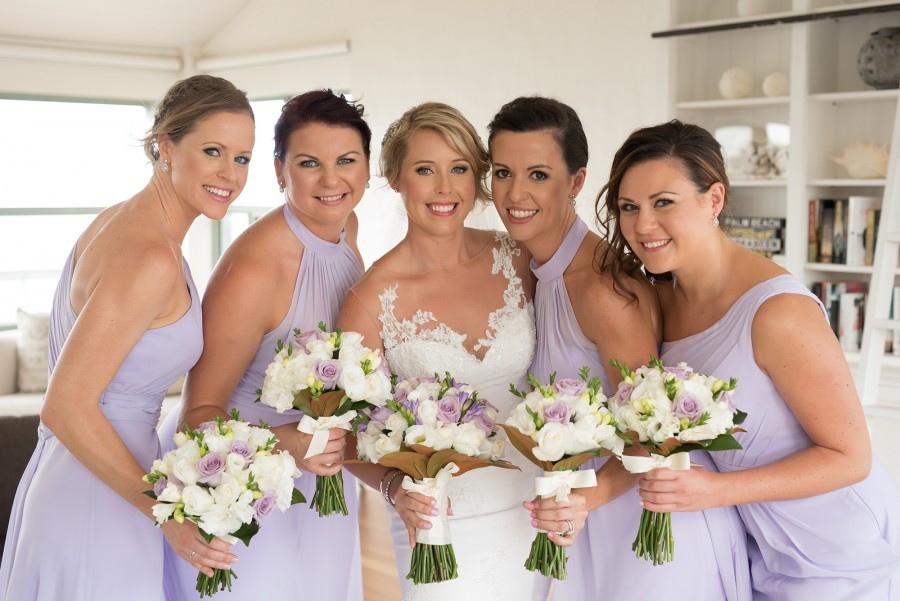 Luxe lavender wedding inspiration
The team of creatives responsible for this gorgeous styled shoot, including Giant Invitations and Sephory Photography, used various purple hues mixed with bohemian prints and metallic elements. They used the incredible venue, Sault Daylesford, which is set in a lavender field to their advantage, getting some gorgeous shots of the immaculately styled set up.