For many couples, old-school wedding traditions feel a little too traditional to truly represent them. Thankfully, there are many ways to celebrate a marriage — and now more than ever, couples are ditching traditions and embracing a more personalised, unique approach.
If you're thinking about venturing down the non-traditional route for your wedding day and need some inspiration, you've come to the right place. We recently ran a poll over on the Easy Weddings Instagram to ask our lovely followers to share all of the wonderfully unique ways they broke traditions at their weddings, and the results did not disappoint.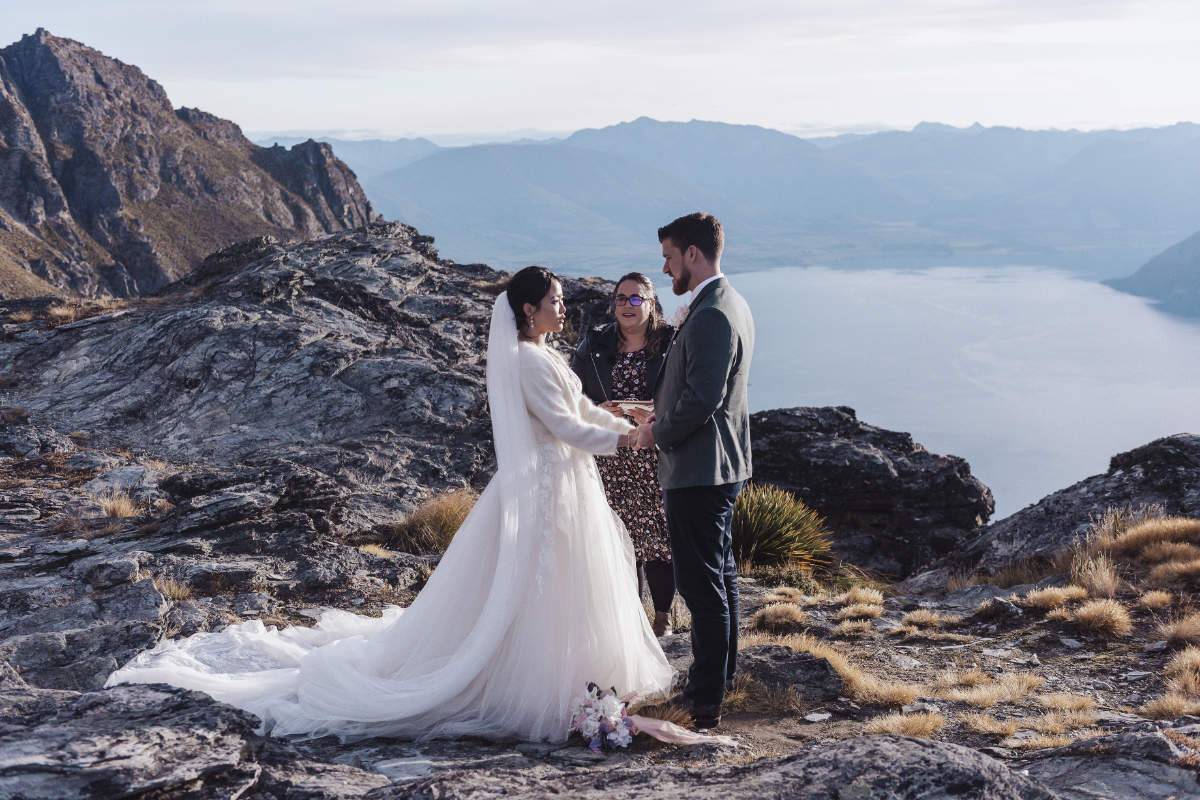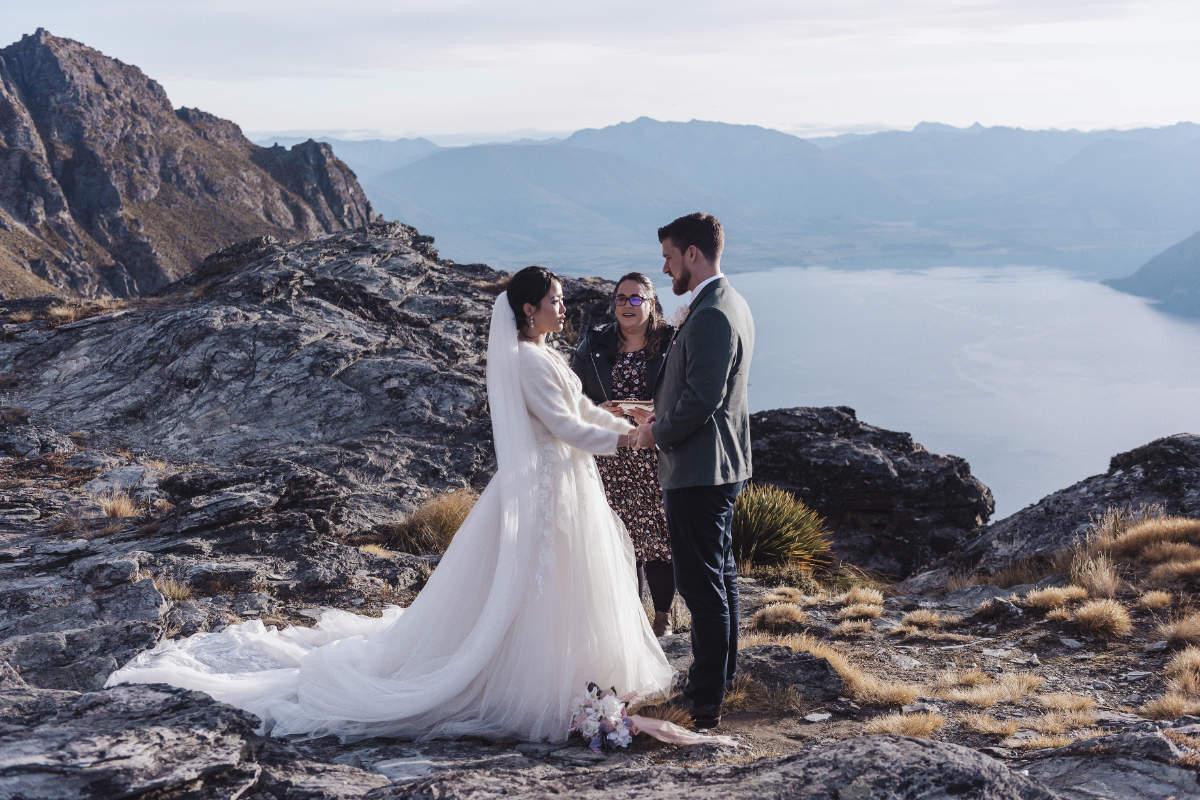 From colourful wedding dresses to epic adventure elopements, here are 22 non-traditional wedding ideas that will make your day feel unique, memorable, and personal:
Have a Surprise Wedding
If a traditional ceremony just isn't your style, why not ditch the formalities and host a surprise wedding instead? Surprise weddings are a low-key, fun and spontaneous option that alleviates all of the pre-wedding fuss and planning stress. You won't have to worry about rehearsal dinners or nosy questions — just get your loved ones together under the guise of an engagement or birthday party, then surprise them with a secret wedding!
Melbourne lovers Inah and James pulled off the ultimate surprise at their rustic garden wedding, disguised as a combined housewarming and engagement party. When guests arrived, Inah played a short video showing their love story and engagement, followed by the surprise announcement that they were actually getting married that evening.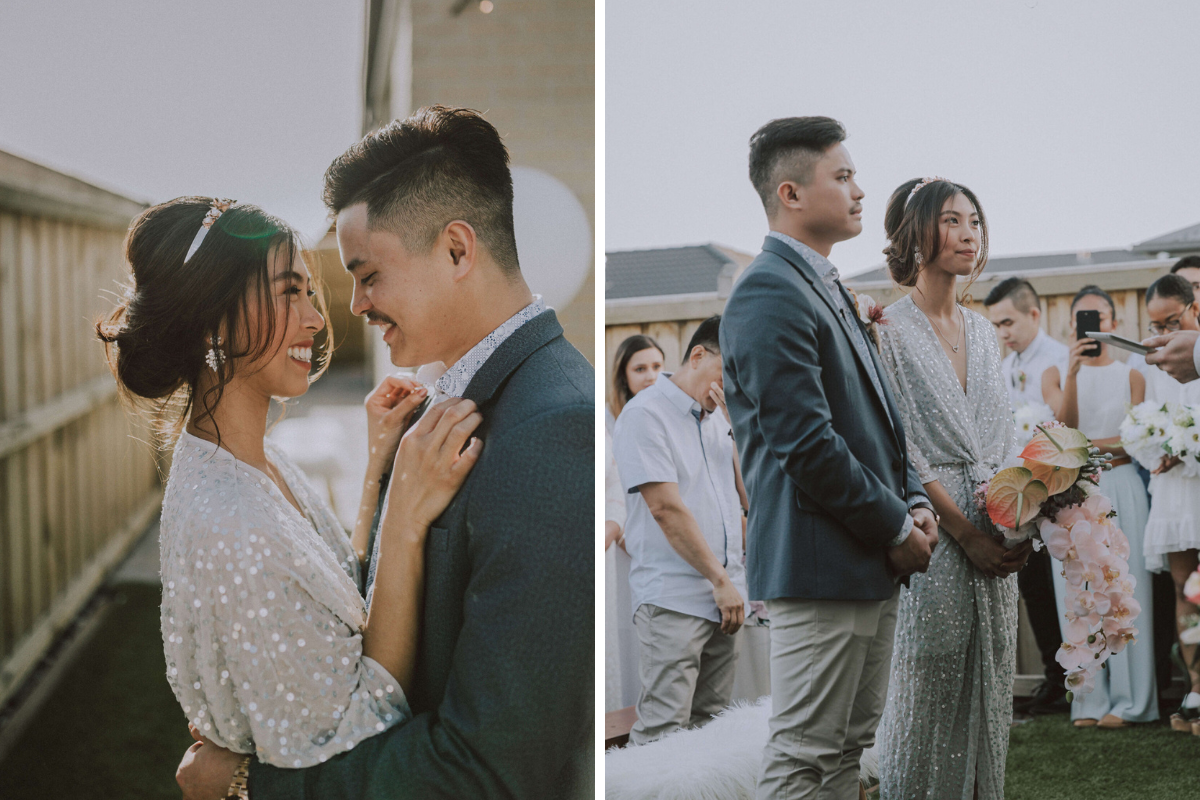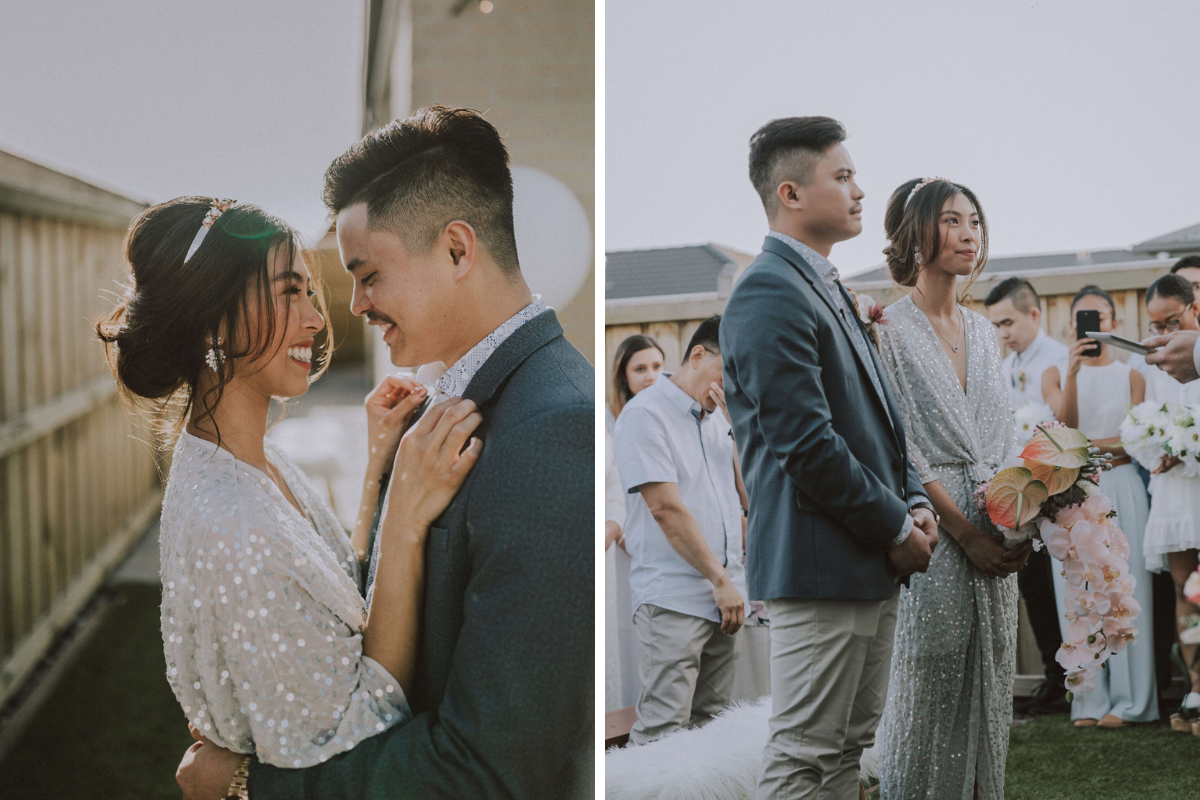 Ditch the White Dress
If a traditional white wedding dress isn't your thing — ditch it! This is your celebration, which means you should wear whatever makes you feel comfortable and most like yourself. Draw inspiration from your personal style to steer away from tradition and create a beautiful bridal look that feels authentically you, whether that's a colourful dress, glittery jumpsuit or a gorgeous two-piece.
Donning a breathtaking blue wedding dress, Melbourne bride Rebekah put a modern spin on tradition at her State Library Victoria wedding. Her custom J'aton gown was covered in delicate floral embroidery, and there was even a baby blue wedding cake to match — swoon!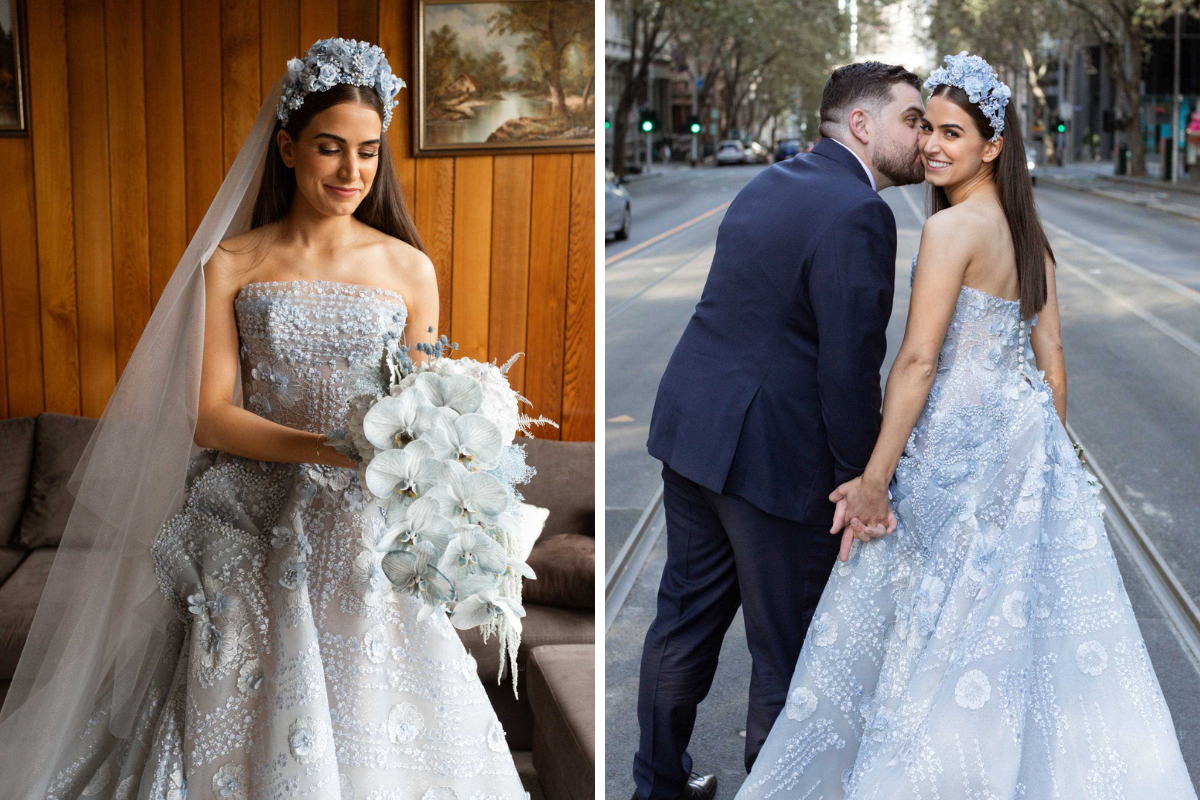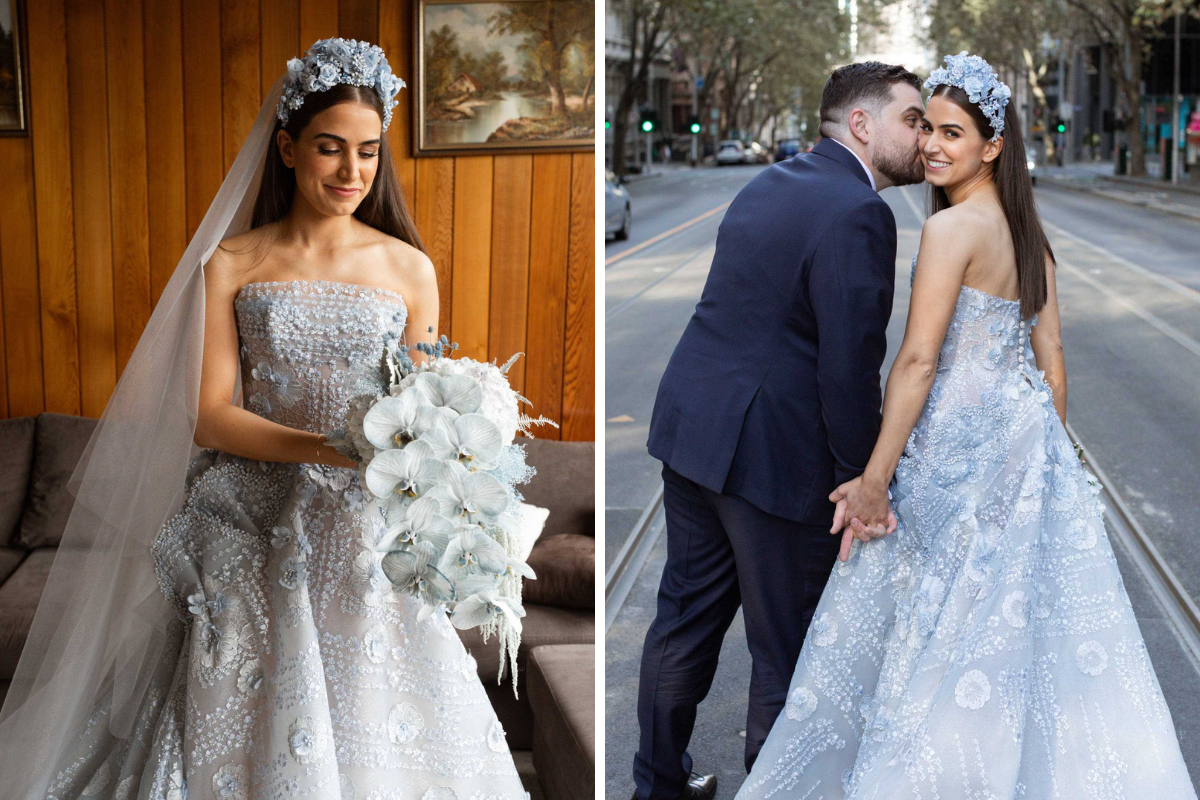 Flower Girls? What About Flower Grandmas?
We are LOVING this non-traditional wedding idea — inviting your grandparents to sprinkle some fun into your ceremony by taking on the role of a flower girl (or boy). Incorporating this fun trend into your wedding is sure to bring smiles to everyone's faces during the ceremony. Plus, it will make your grandparents feel extra special on your big day.
View this post on Instagram
Get Creative With Catering
Another way to steer away from tradition is to have fun with your wedding menu. The days of just having the classic sit-down 'chicken-or-beef' alternate serve meal at weddings are long gone. If you're keen to save some money on your catering and are looking to mix things up, why not opt for delicious sharing-style feasting platters, grazing tables, food trucks or even a gourmet barbecue?
For more creative wedding menu ideas, check out this article.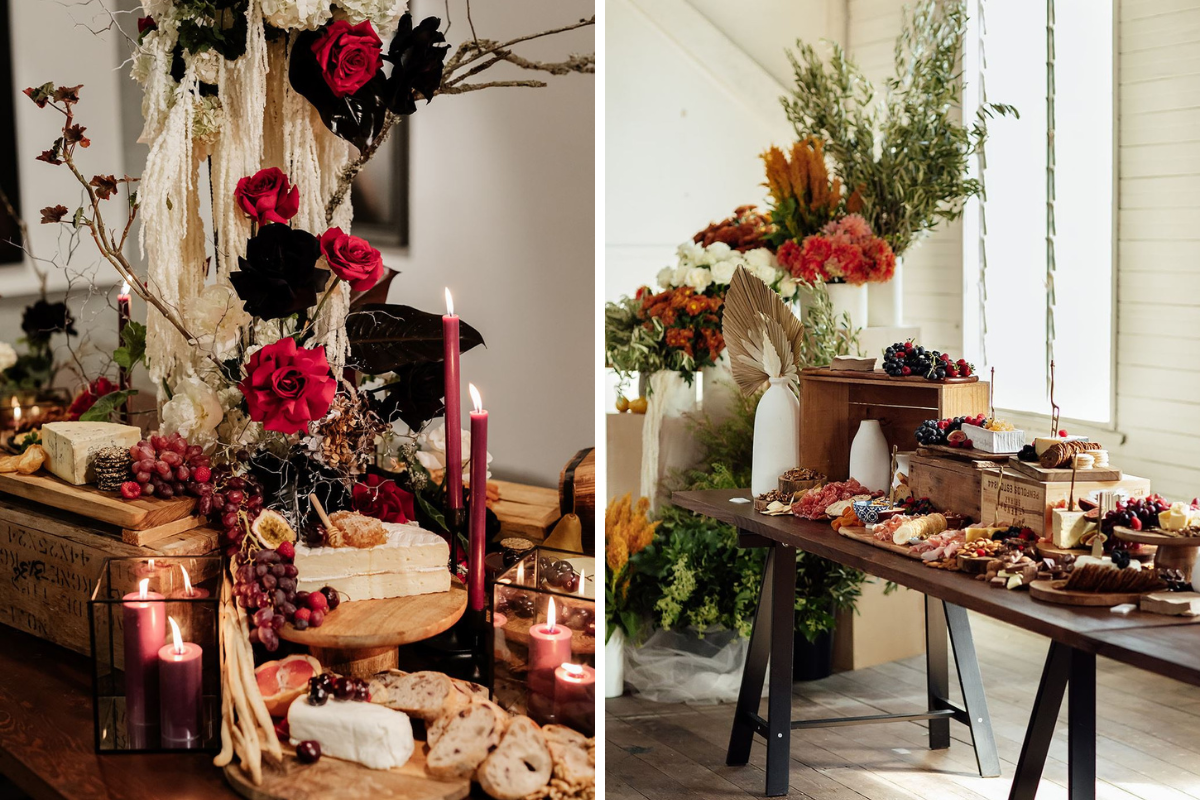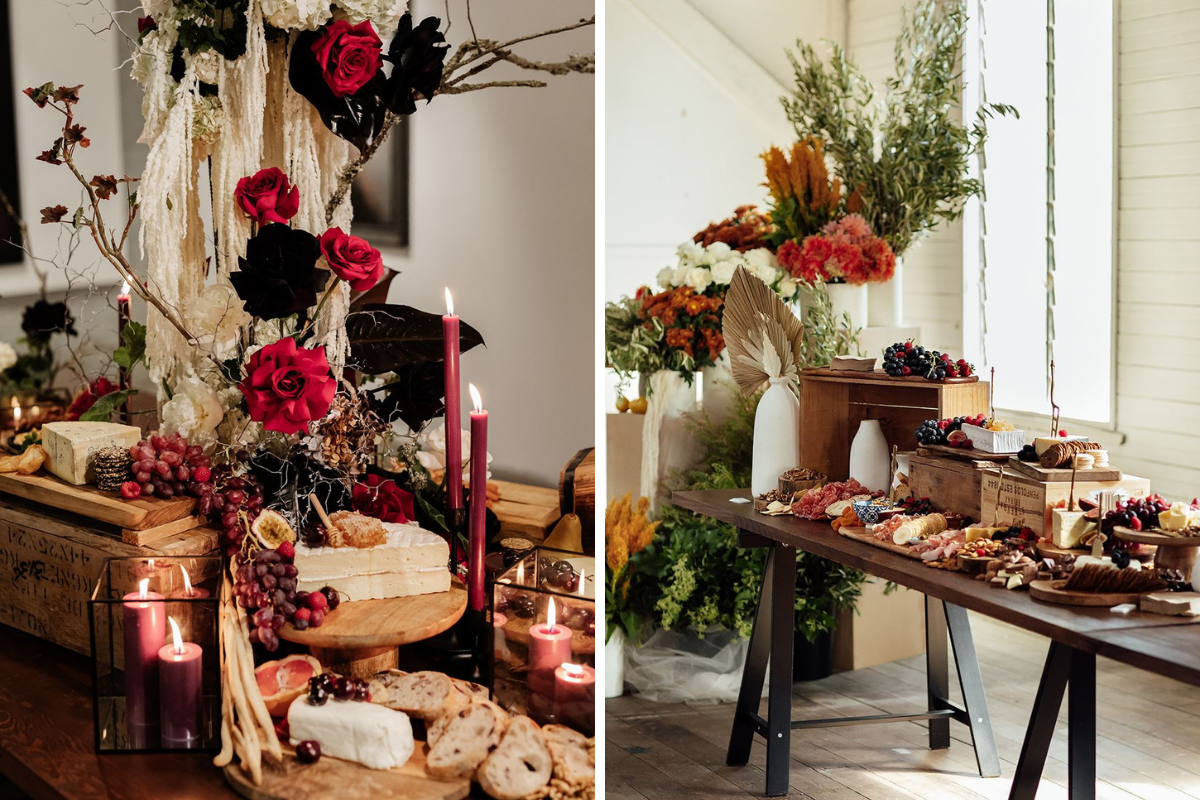 Consider an Adventure Elopement
If venturing out into the wilderness with just your partner and an officiant sounds like your dream wedding, then an adventure elopement might be the way to go. This style of elopement is popular with adventurous, outdoorsy couples who are looking to break away from classic wedding traditions in the most epic way possible. Why not combine your honeymoon and elopement into one unforgettable trip for the ultimate celebration?
Sydney couple Crystal and Brian eloped to Cecil's Peak in Queenstown, where they got married on 'The Ledge'. Their epic adventure elopement included a scenic helicopter ride and a stunning photoshoot amidst breathtaking mountain peaks.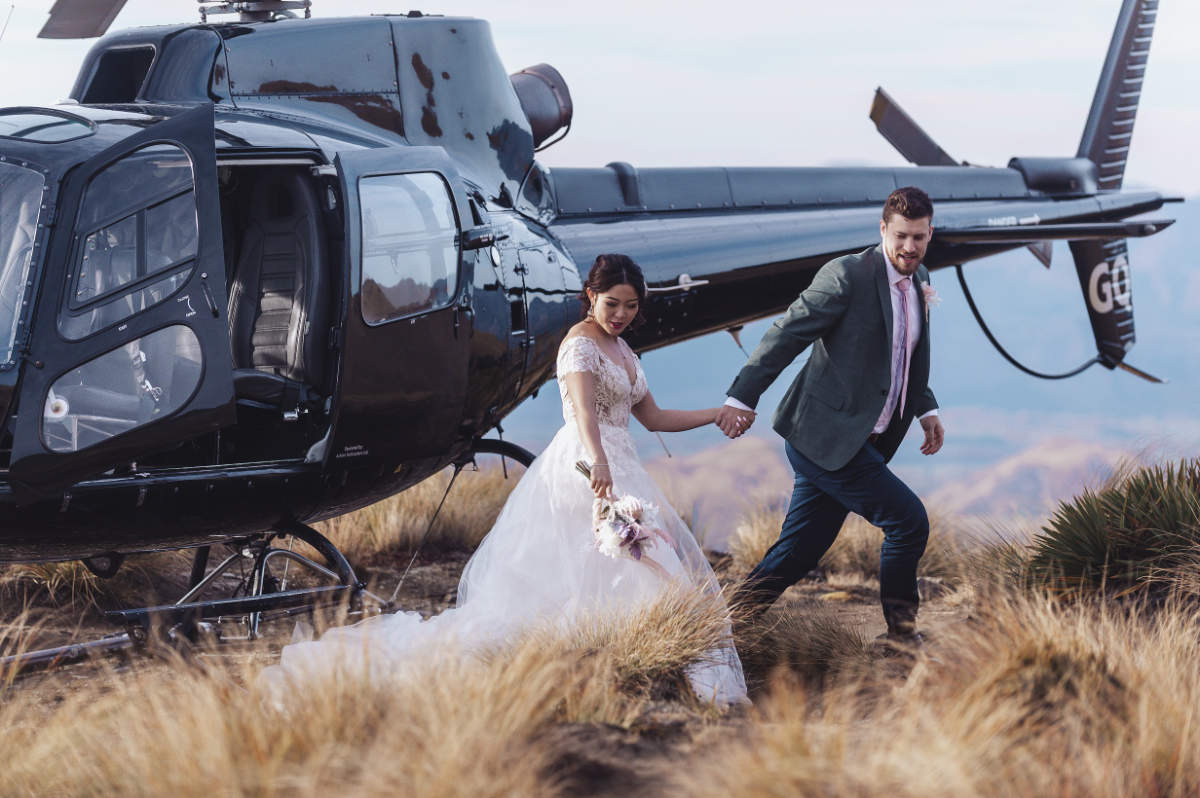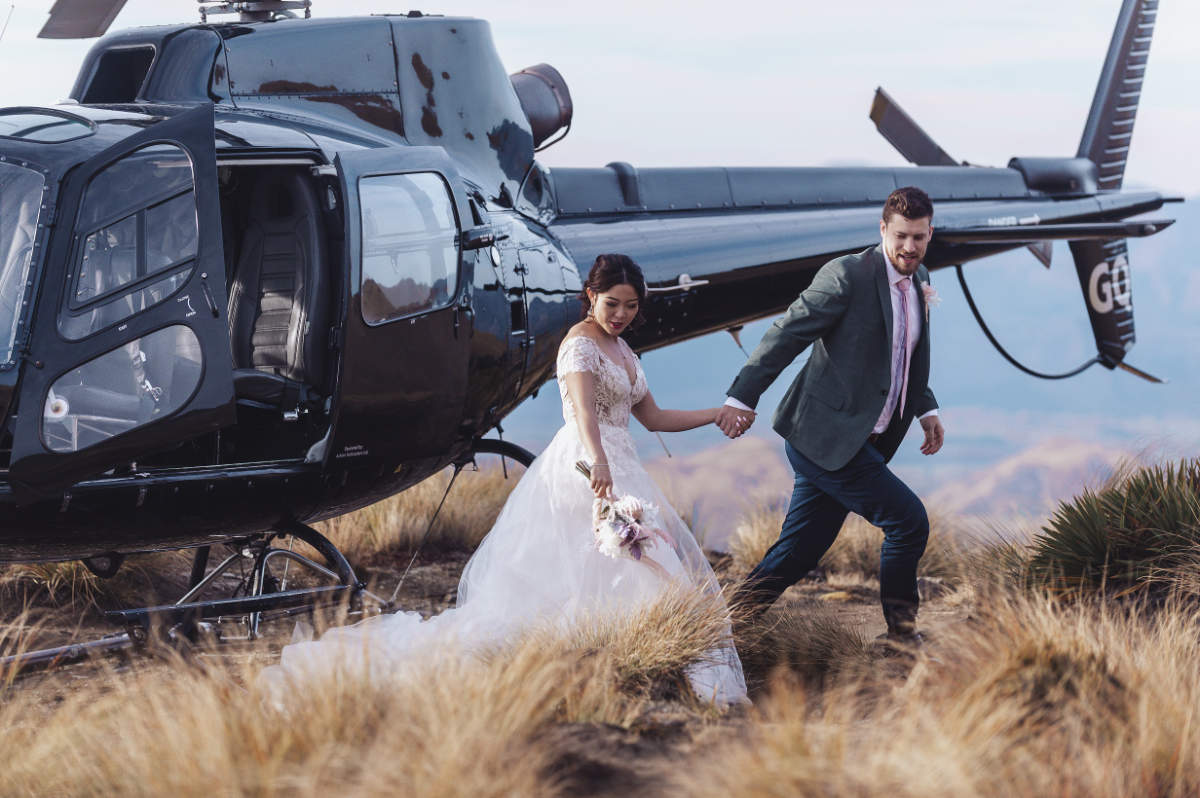 Switch Bridal Party Sides For Your Ceremony
If you'd rather not be looking at your fiancé's brother while exchanging vows, why not switch sides and have the bride tribe stand behind the groom and vice versa? Another fab non-traditional idea would be to skip the "his side, her side" thing and instead have your wedding party blend together, with bridesmaids and groomsmen on both sides!
View this post on Instagram
Hire a Live Wedding Painter
To add a sentimental element of personalisation to your wedding day, why not hire a professional painter to do a live painting of your ceremony or first dance? Not only will the painting end up being a treasured wedding keepsake or heirloom, but having a live artist at your wedding is also a unique form of entertainment for your guests in attendance.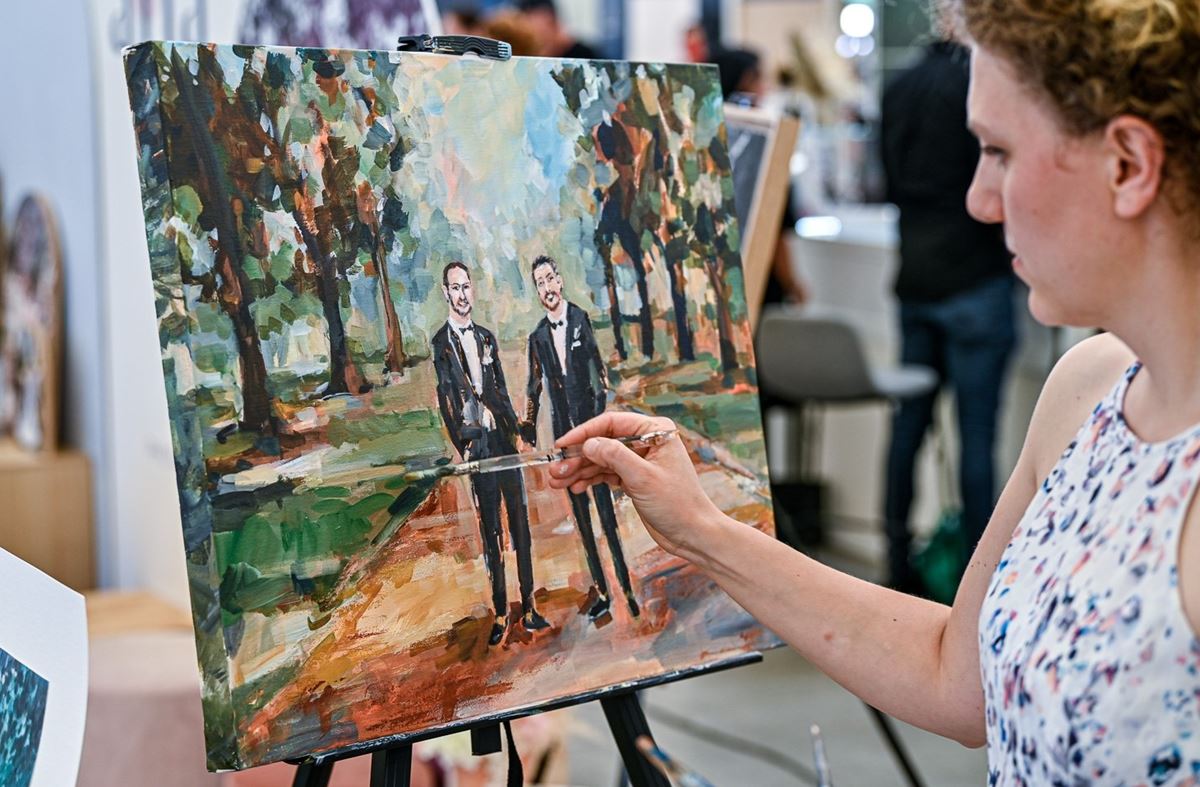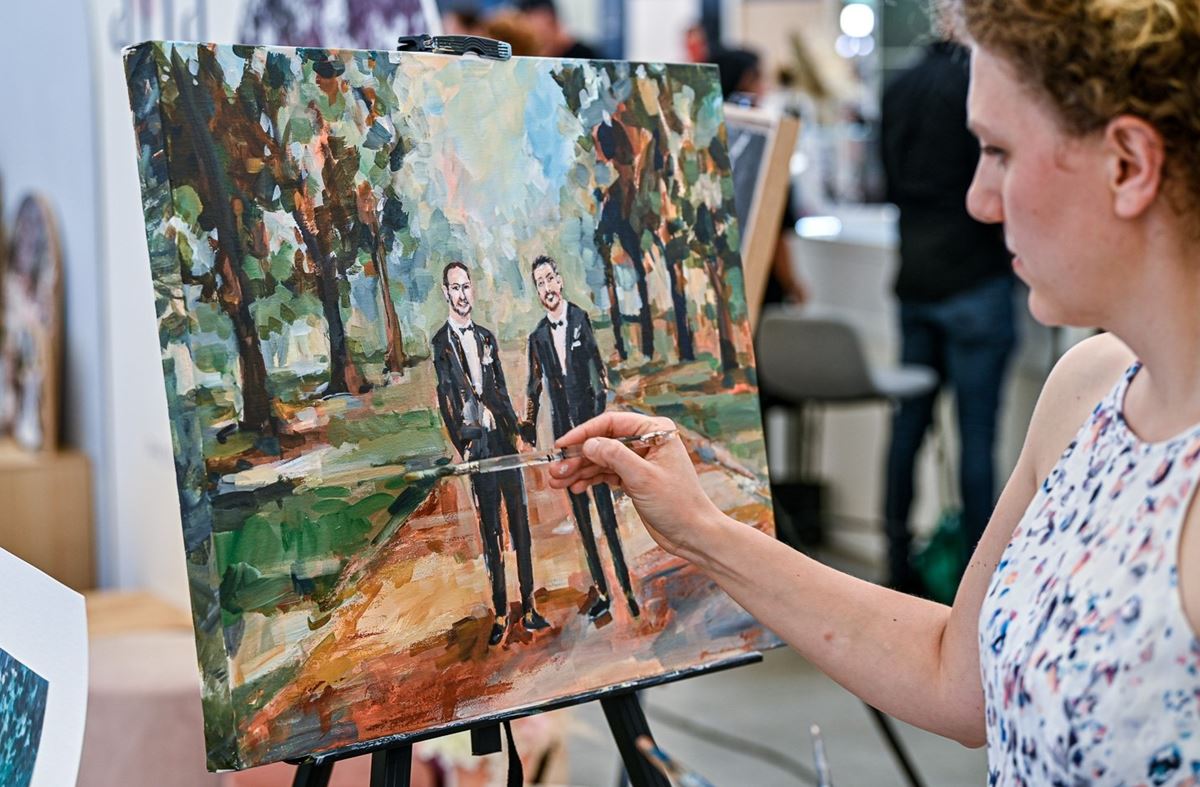 More non-traditional wedding ideas from real couples:
We're not having wedding rings — my partner will have a wedding watch, and I'll just have my engagement ring.
I want a drag queen as our celebrant!
We had a flower boy (there are no girls in our family yet, and my nephew wanted to be part of the wedding).
We're doing a champagne tower and dessert buffet instead of a cake.
My maid of honour took my bouquet from me after the wedding and got it dried and framed — it's now sitting over our fireplace at home and looks so beautiful 💐
Our grandparents will be our witnesses.
We're ditching the garter toss!
Everyone is wearing white and only my partner and I will be in bright colours (pink dress for me, orange suit for him).
I'll be spending the night with my fiancé before our wedding instead of apart.
I was pregnant at our wedding, and we did a gender reveal cake. My maid of honour gave the result to our cake supplier the week before the wedding and kept the secret from us that whole time!
I'll be having a 'Man of Honour' (my little brother).
We're having a magician for the kids ✨
I saw a video of a woman getting her hair cut to a bob between the ceremony and reception to shock everyone in a second "first look".
We're placing a memorable picture of the guest and bride/groom as place cards on the reception table with a thank you note behind the picture for them to take home.
I don't have a father, so I had a grandfather-granddaughter dance instead of a father-daughter dance. It was so special!
---
To stay up to date with our fave trends and non-traditional wedding ideas, be sure to follow us on Instagram. And for more wedding inspiration, head to our Real Weddings blog.
---