Swathed in her favourite colour, blue, bride Rebekah put a modern spin on tradition at her State Library Victoria wedding to Matt.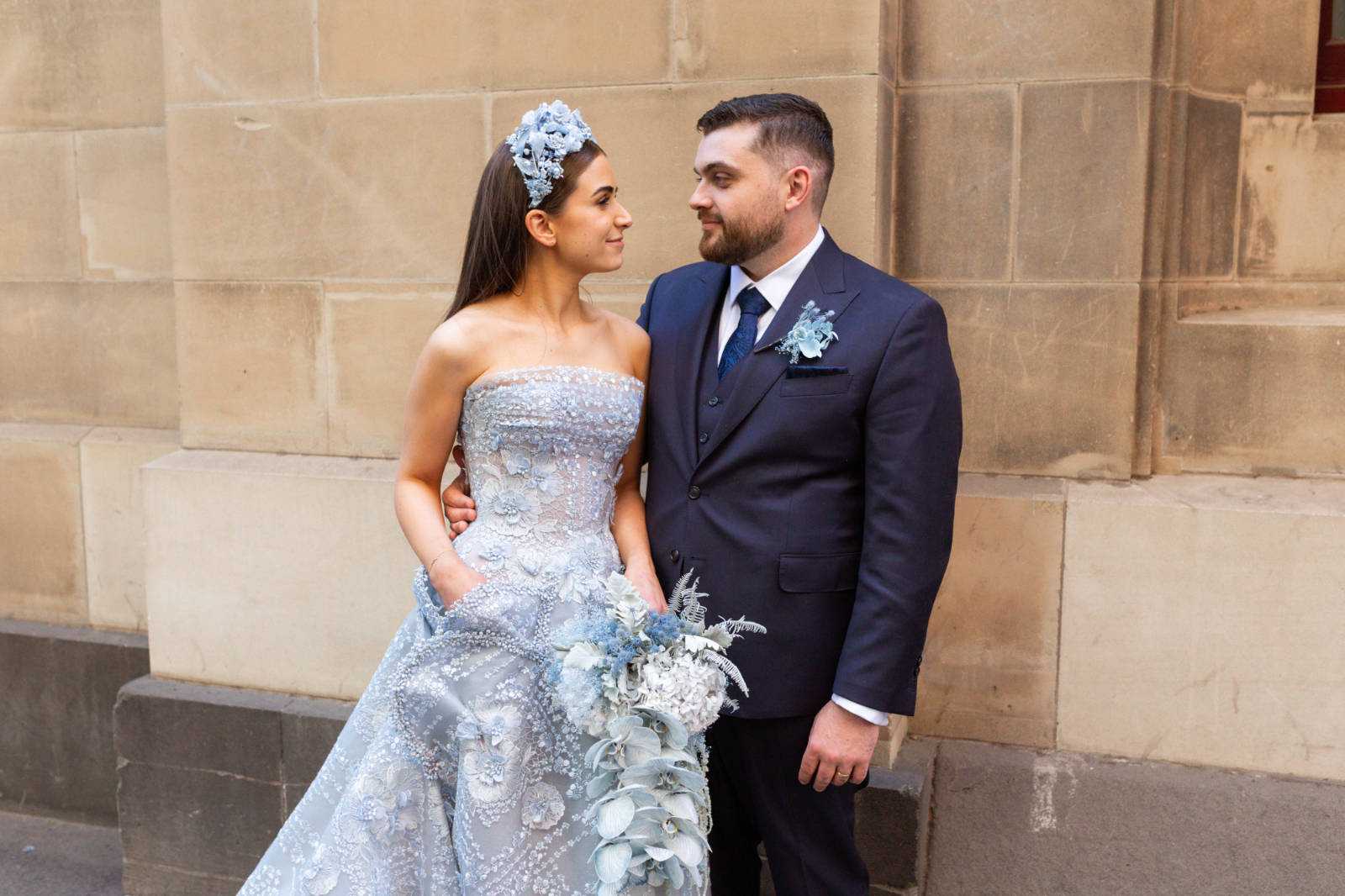 This couple wasn't immune to a few hiccups along the way to the aisle, but with the expertise of wedding producers, Showtime Event Group, their State Library Victoria wedding turned out "better than we could have imagined."
Rebekah and Matthew first met at university with dreams of entering psychology. Their career paths may have gone in very different directions, but thankfully, their relationship stayed the course! On Christmas Day, Rebekah pulled the winning end of a bonbon, and instead of a groan-worthy dad-joke, she received Matt's proposal.
Come April 2021, with a covid postponement behind them and some unfortunate water damage at their venue, the couple were decidedly ready to celebrate. Showtime Event Group got the State Library's Victoria Gallery beautifully wedding-ready, and when Rebekah stepped into the heritage space in a one-of-a-kind J'Aton blue wedding gown, the vision couldn't have come together any better.
"The Victoria Gallery is beautiful, but wasn't a space we'd had ever had the chance to use for a wedding," explains Showtime wedding producer, Colleen. "The high ceilings in the gallery were a key feature with the white draping; tied together with natives, white roses and autumnal pops of colour.
"Rebekah donned a custom J'Aton gown that was the perfect shade of blue for her to say 'I do.' The strapless dress was covered in floral embroidery with a train that followed her effortlessly as she moved. The three-tier wedding cake was a similar blue to Rebekah's dress, with gold detailing throughout and orchids draping down the front.
"It's clear that no detail was missed and everything just flowed so seamlessly."
Some of Rebekah and Matt's favourite moments happened right there on the dancefloor; a choreographed first dance too ambitious for the dress; the father-daughter and mother-son dance; and when your guests are getting down, doing moves like 'the worm' — a cracking dancefloor thanks to Baker Boys Band!
We have been to so many weddings that felt like were in the same reception venue, so we were looking for a point of difference. When we came across the State Library with its heritage and design, we couldn't look anywhere else! With having to postpone our wedding due to covid and our original room having water damage, we were very anxious. But Colleen and Brad, our wedding planners at Showtime, took care of everything and made the day better than we could have imagined.
Rebekah & Matthew
CHECK OUT STATE LIBRARY VICTORIA
---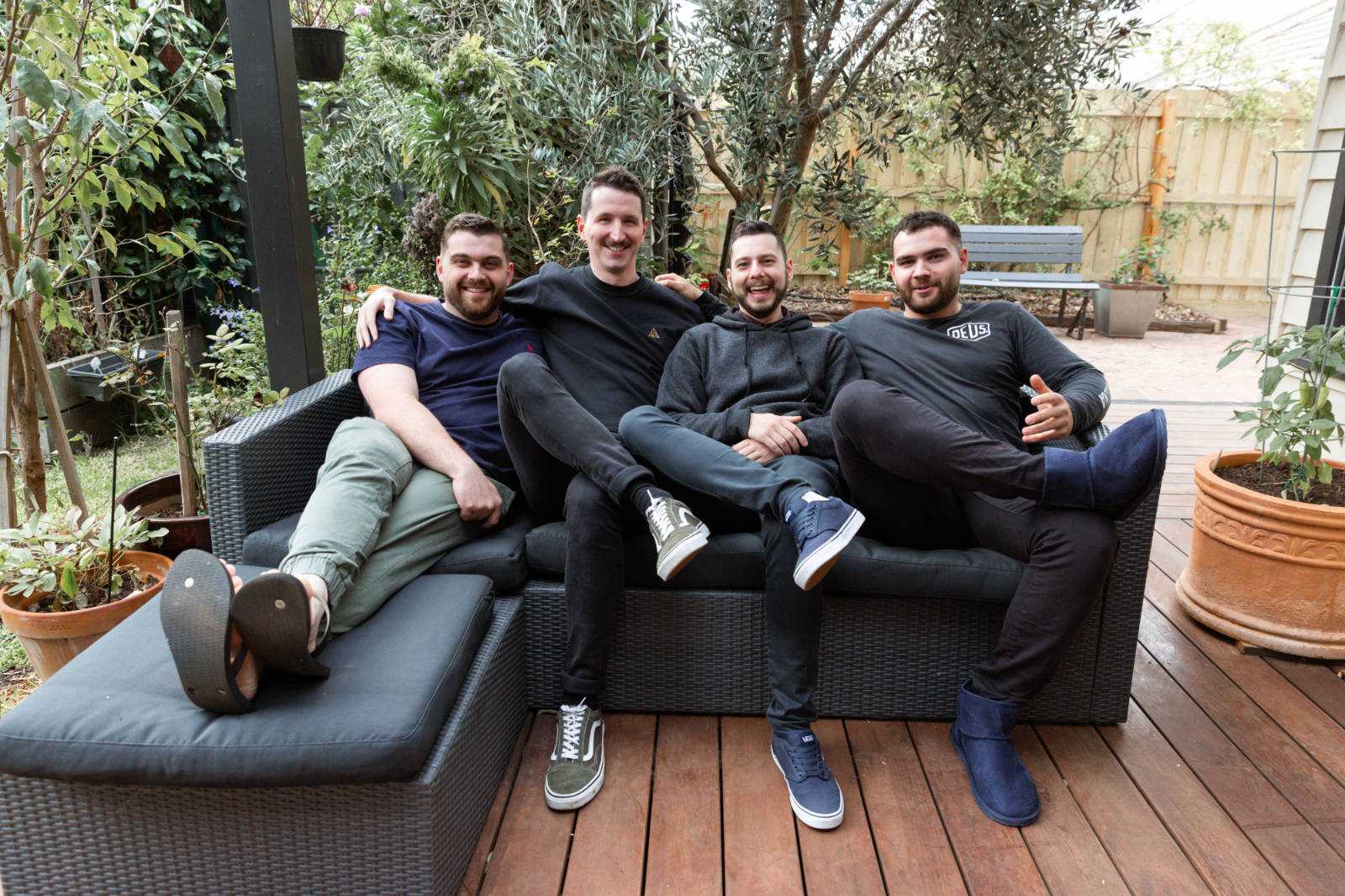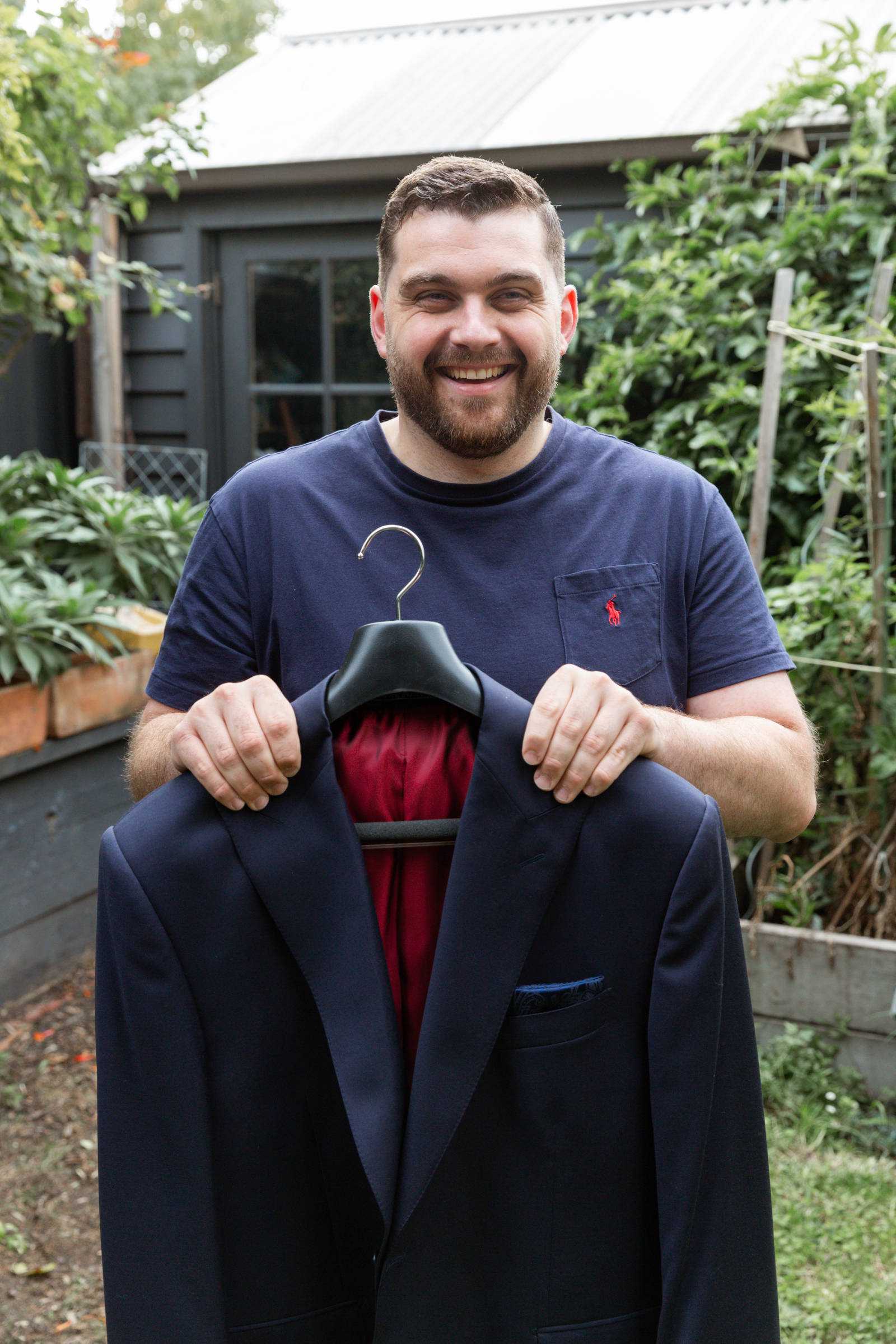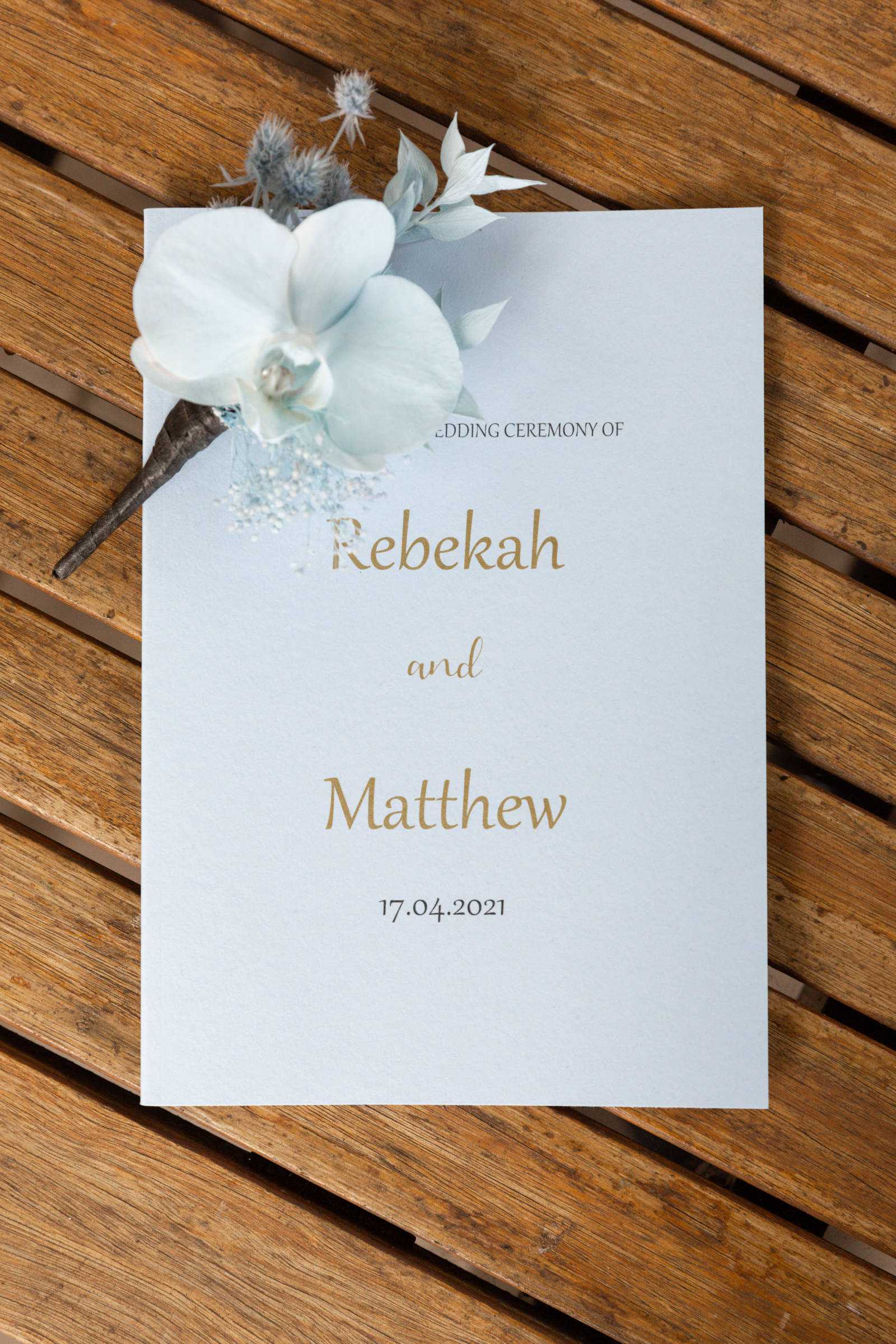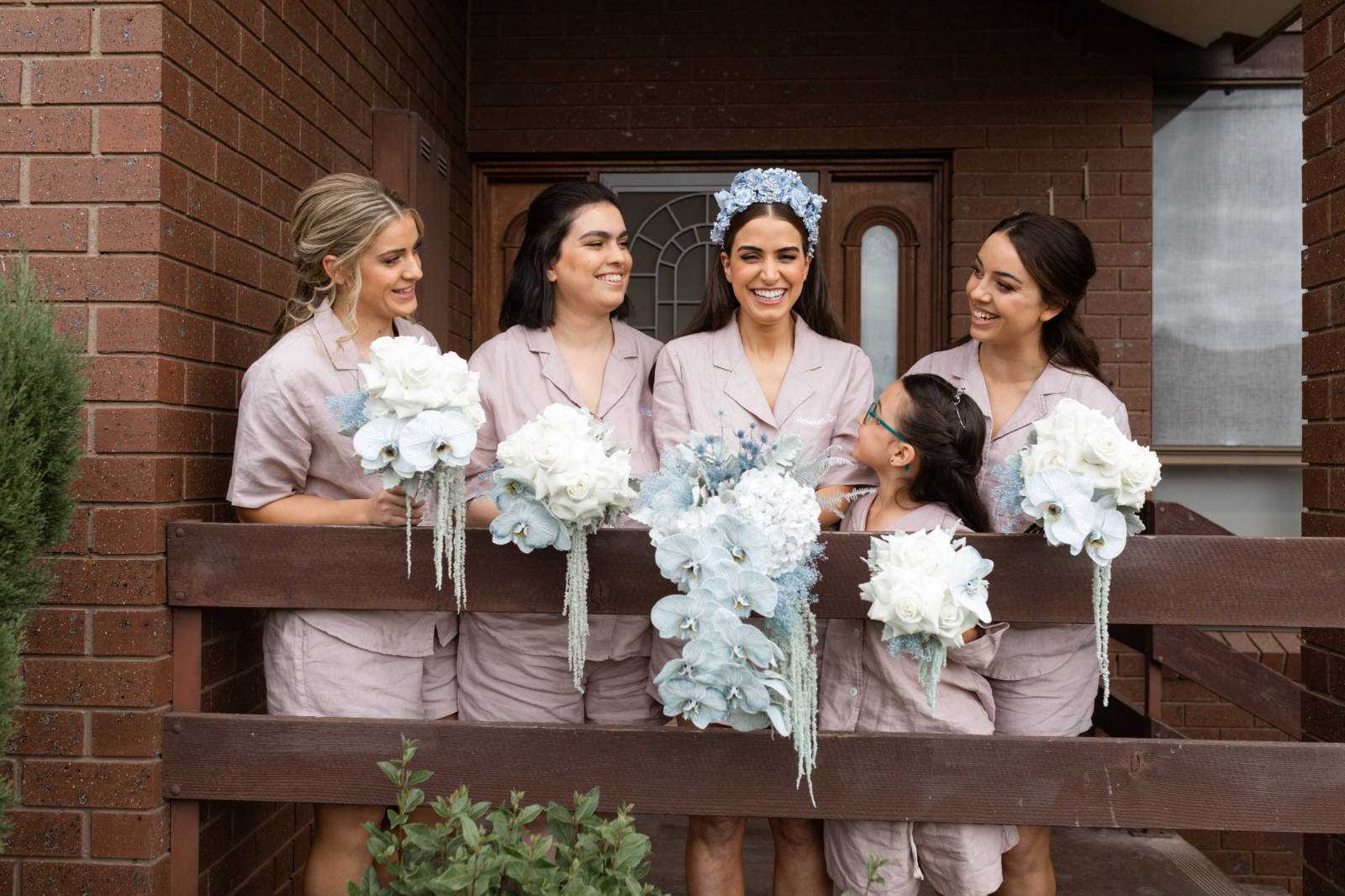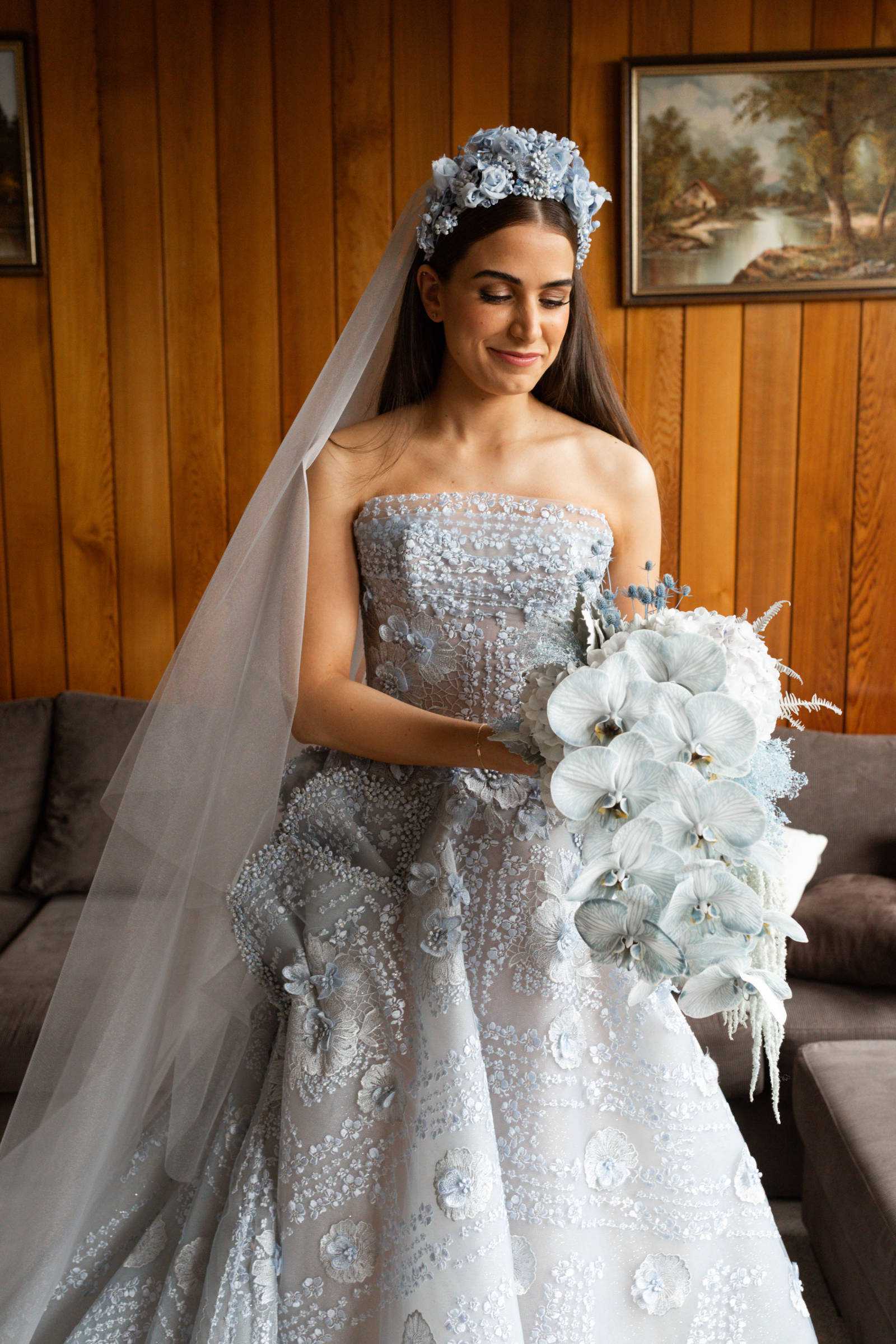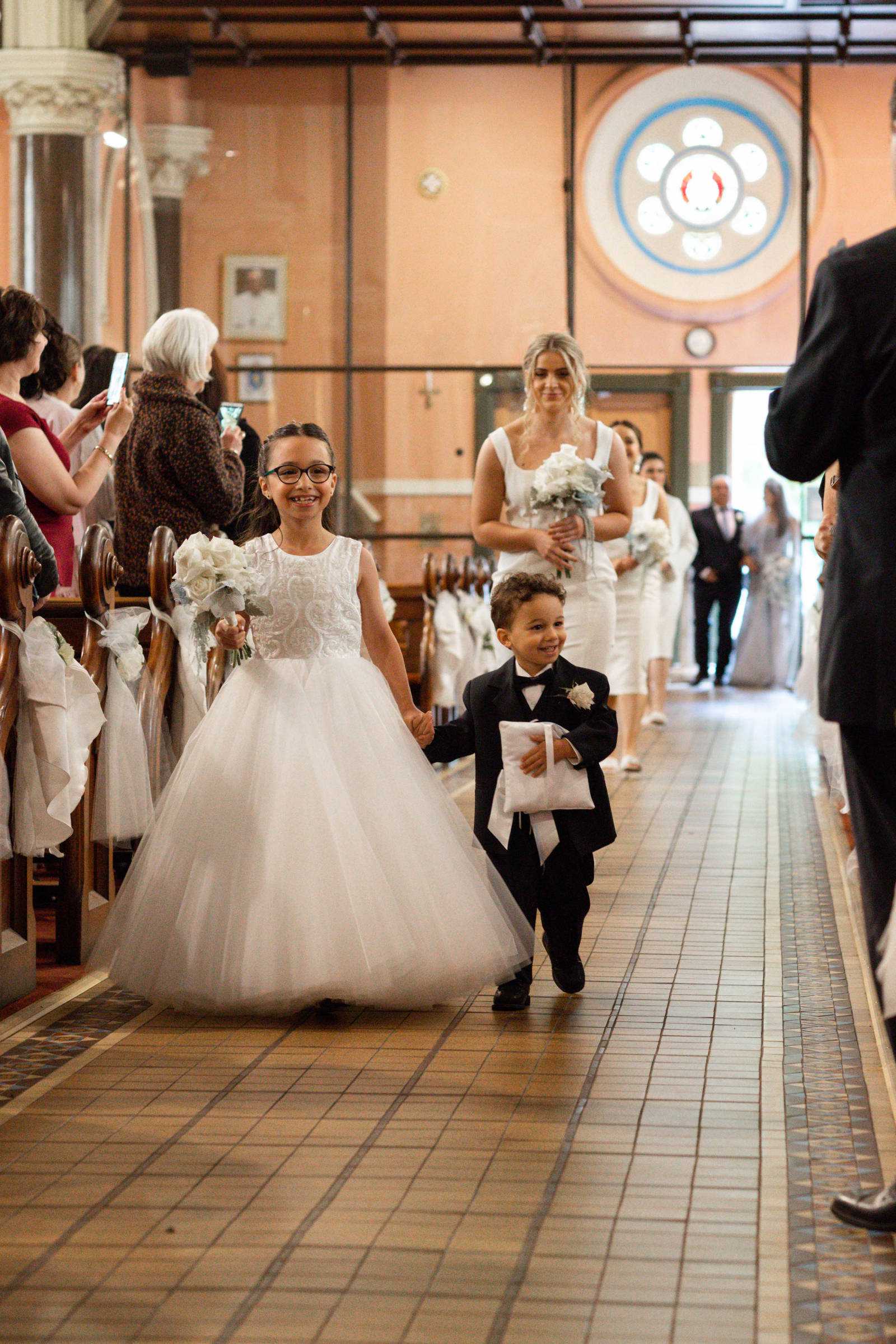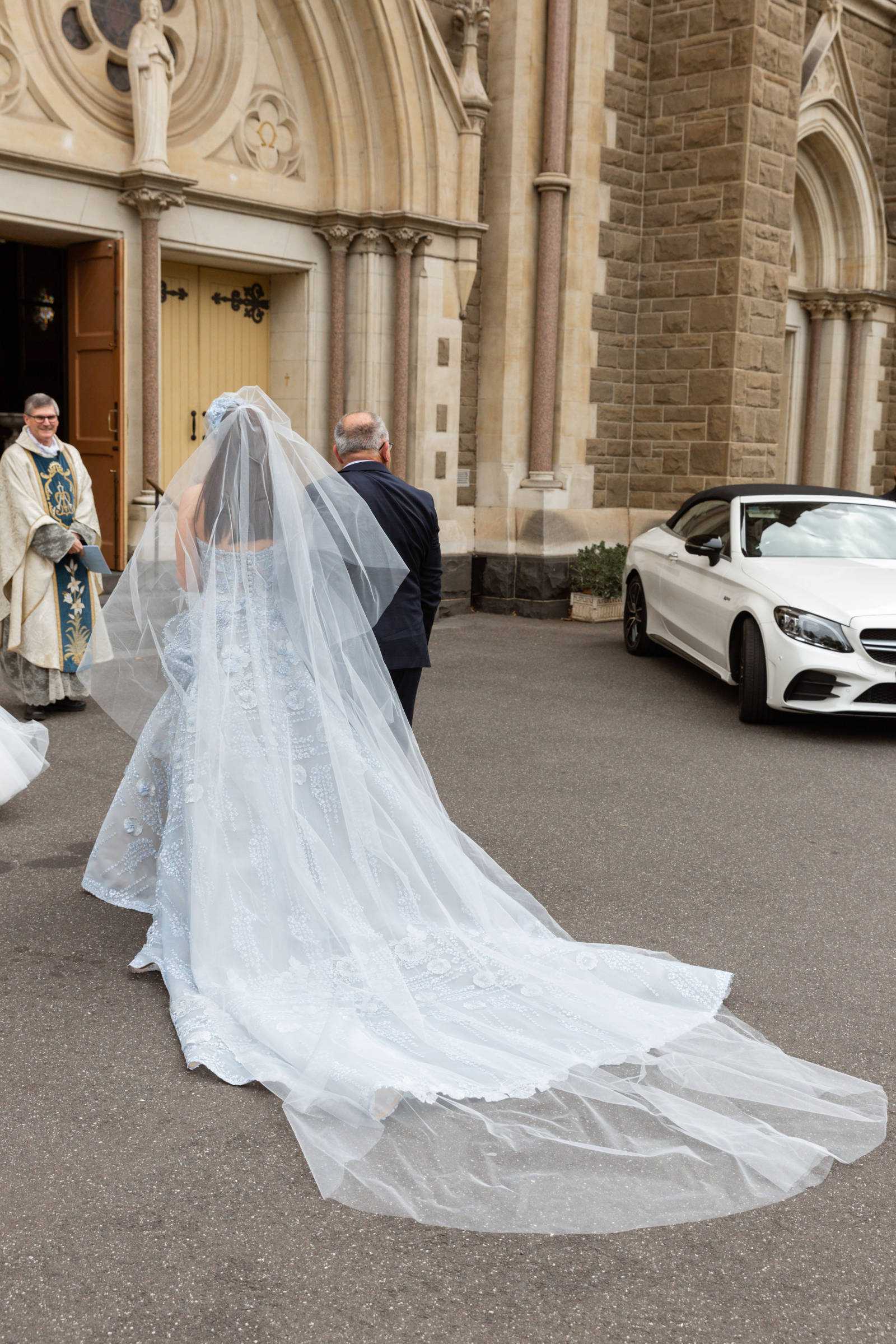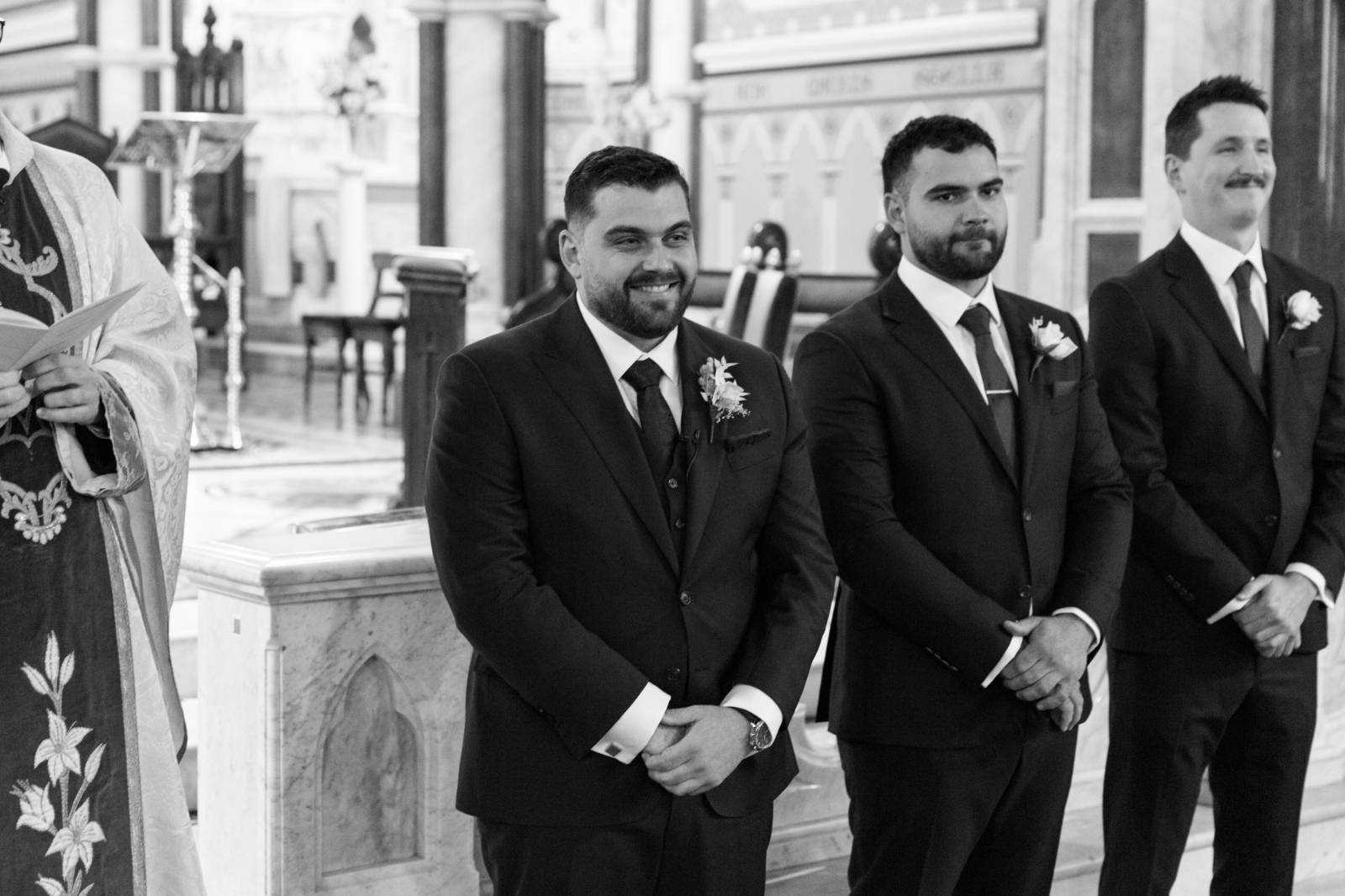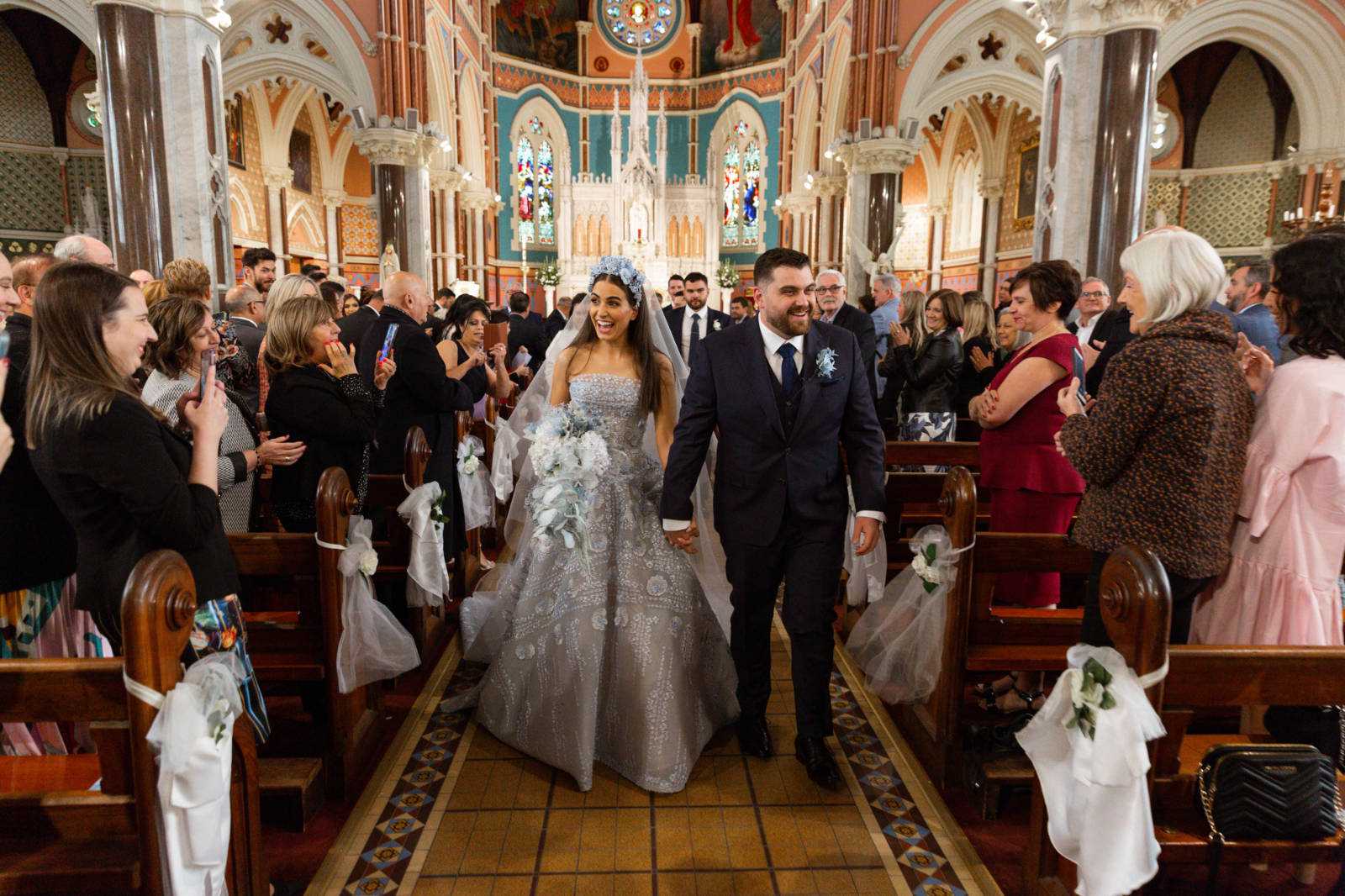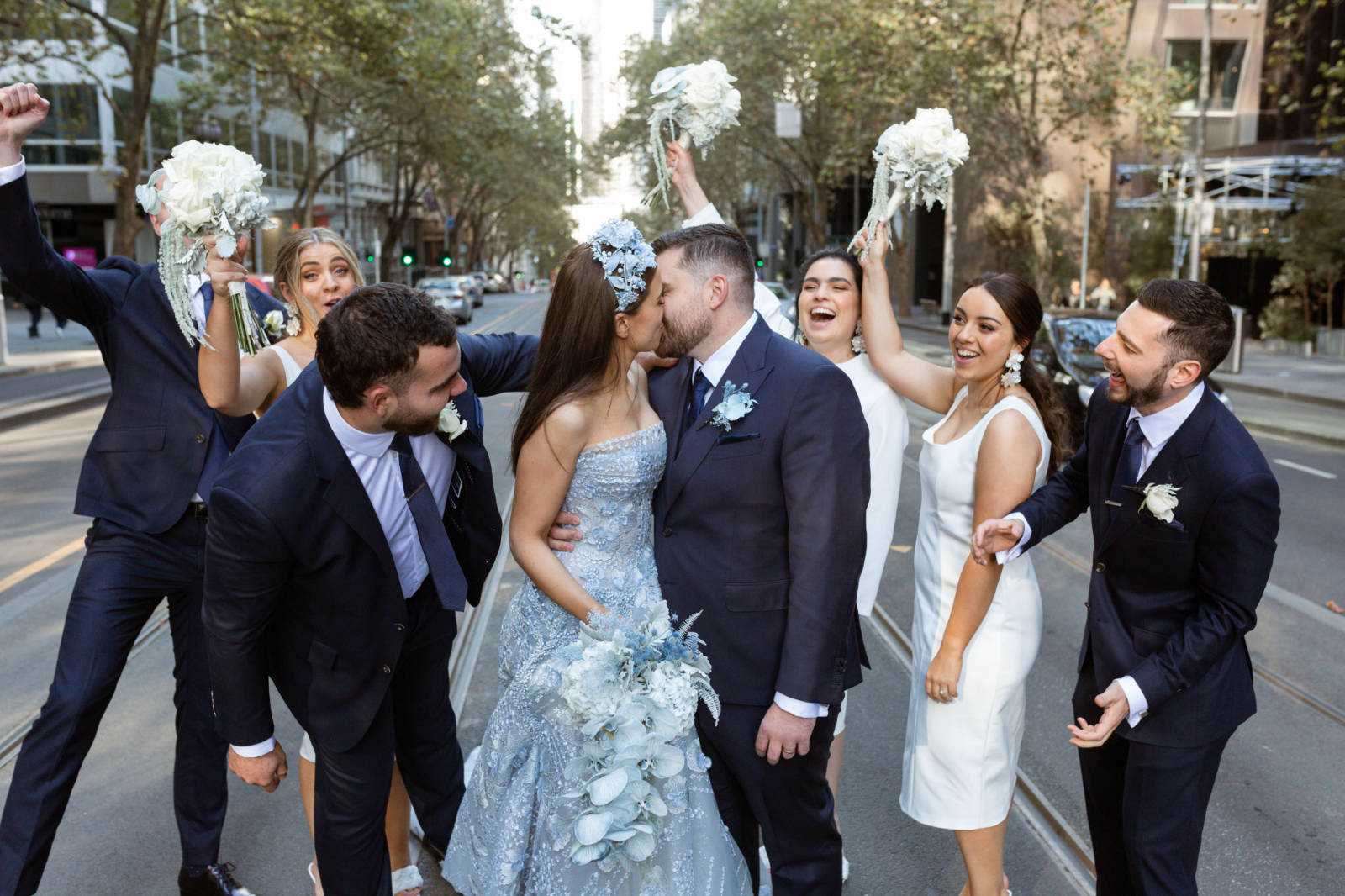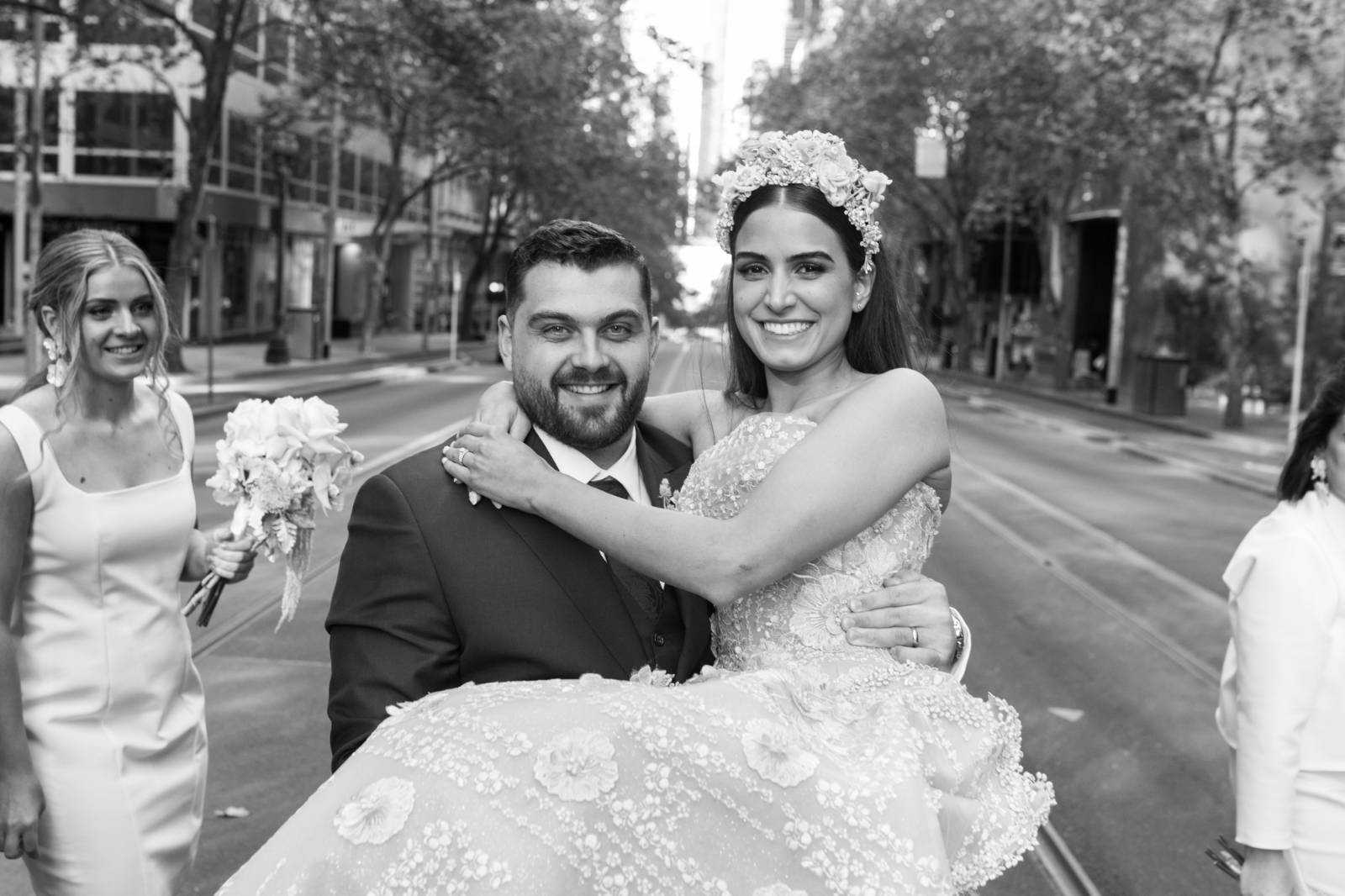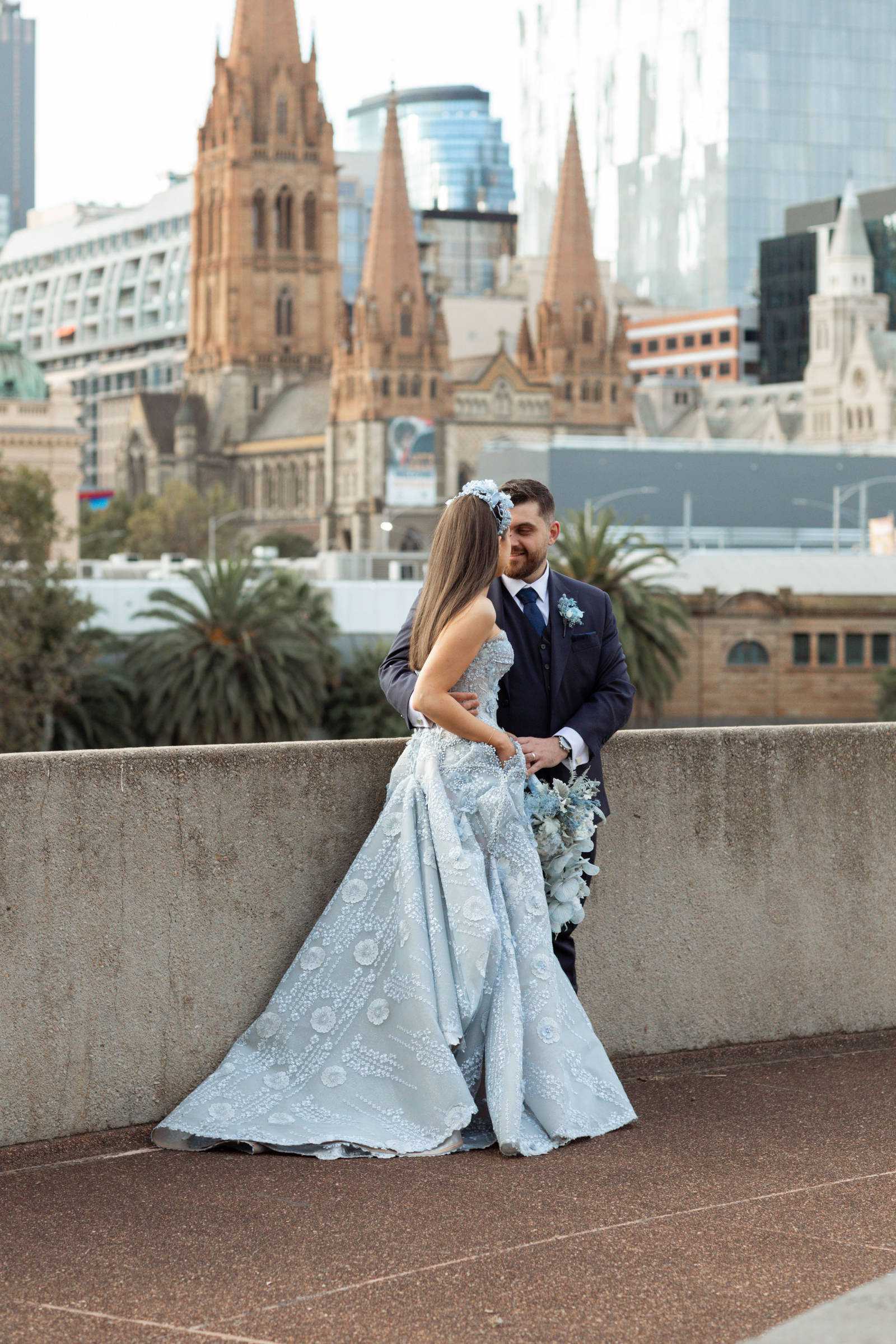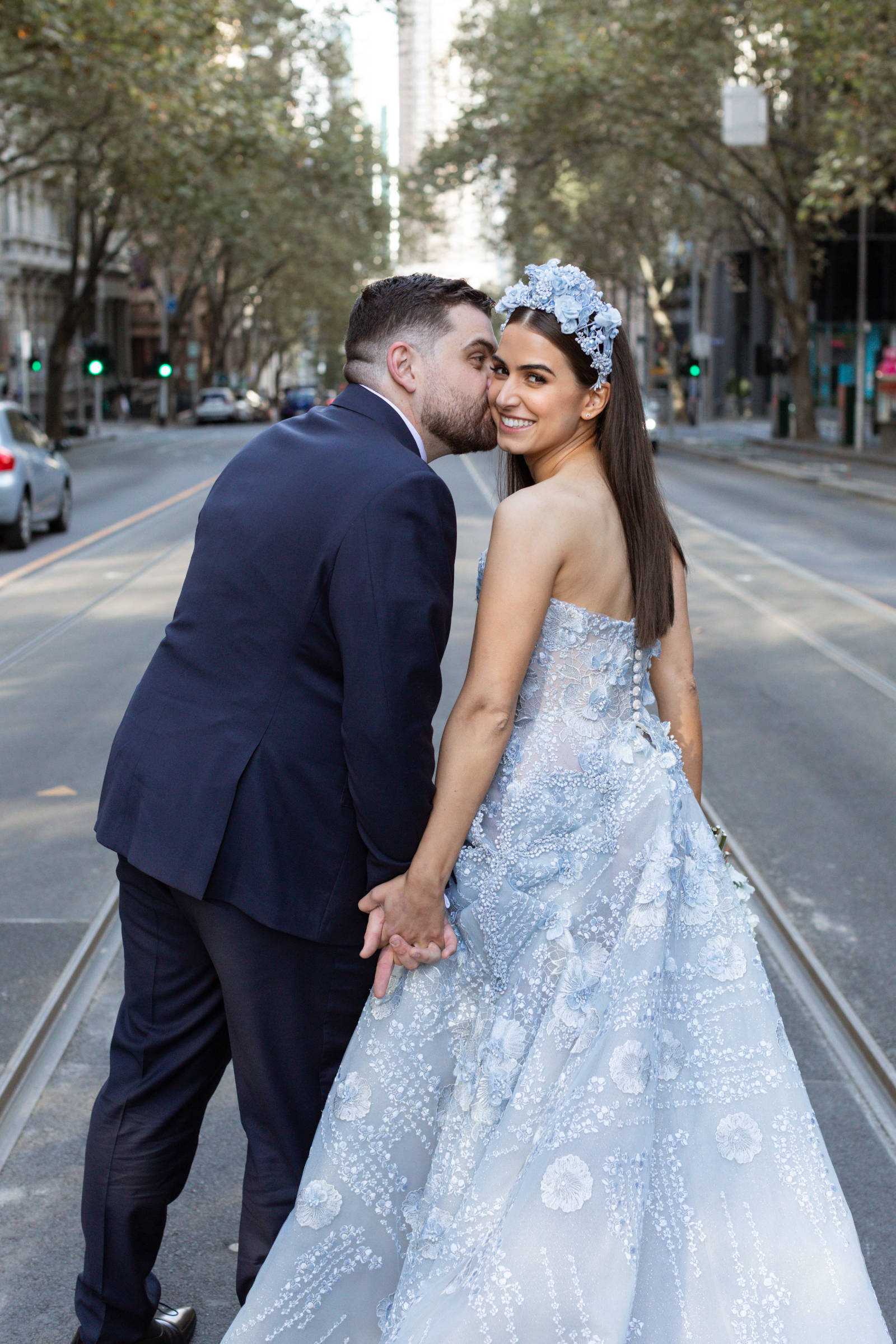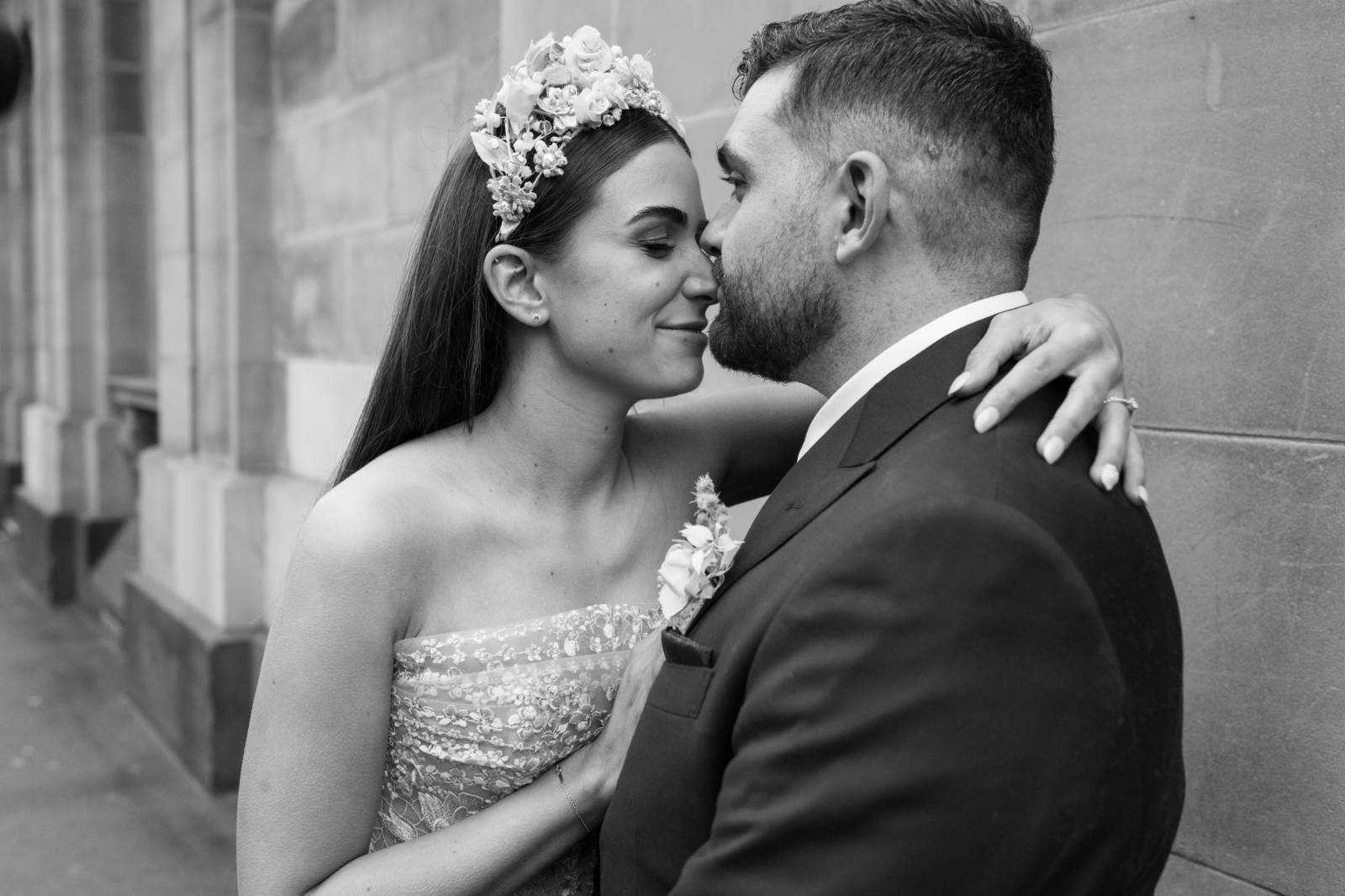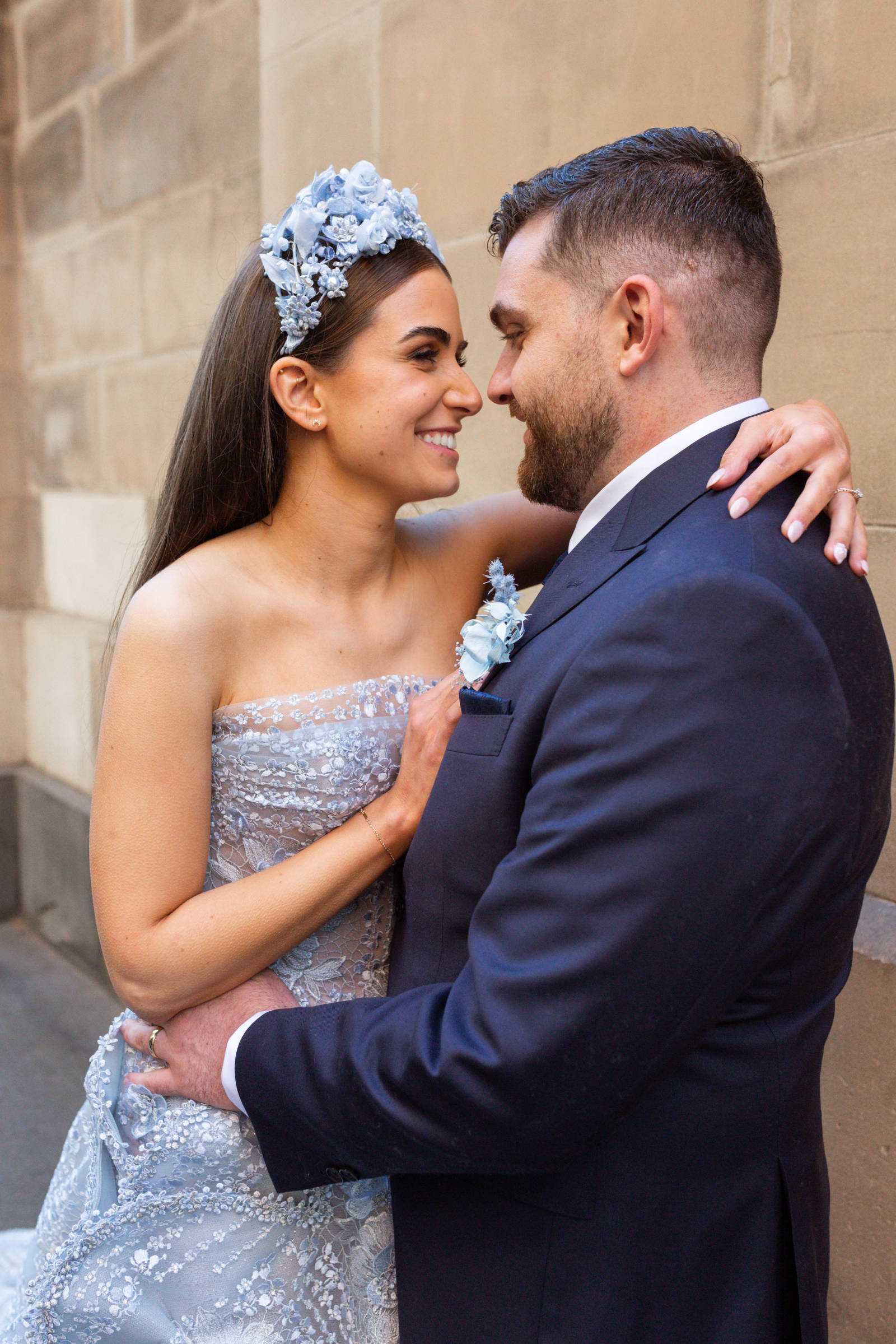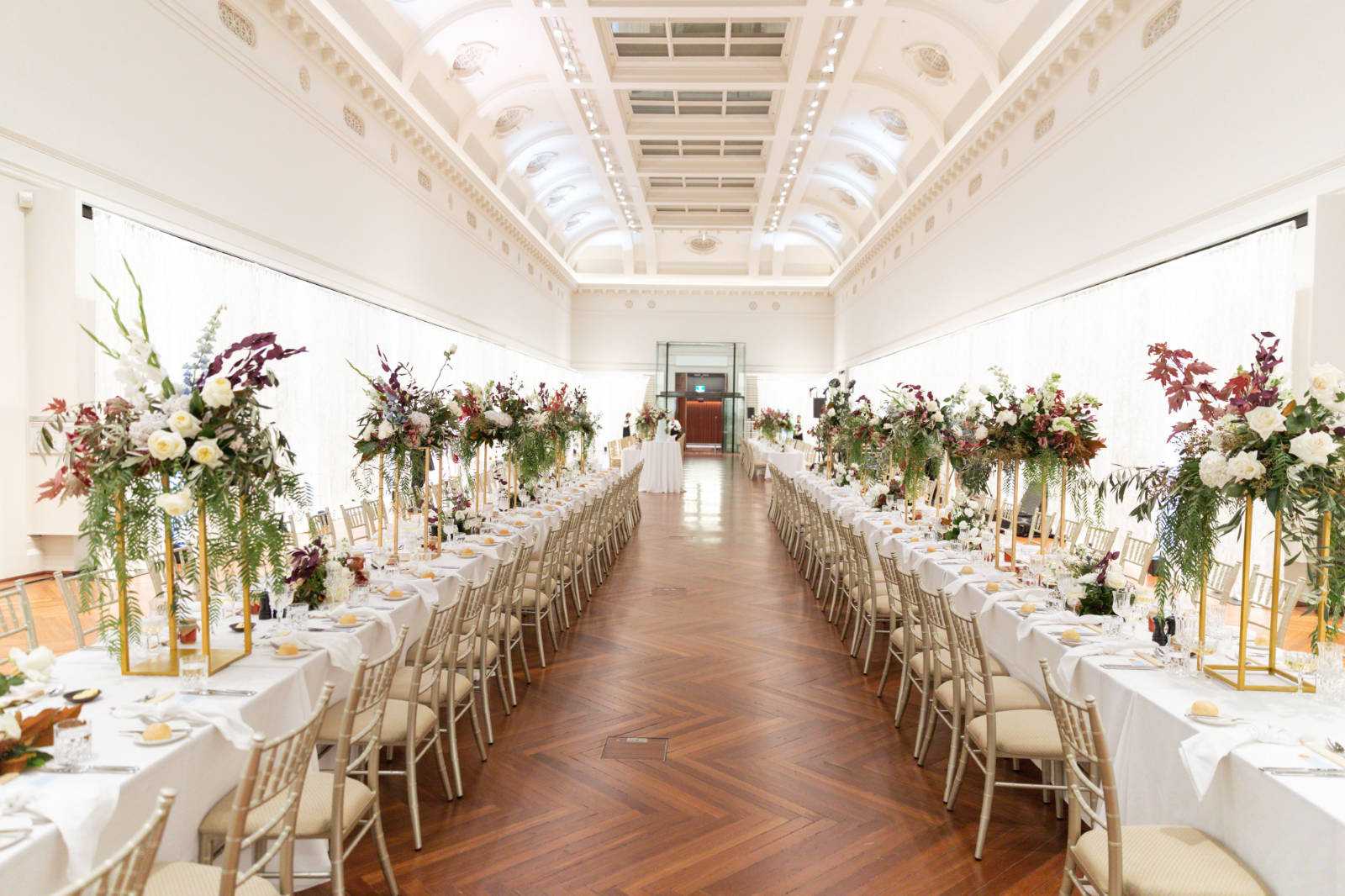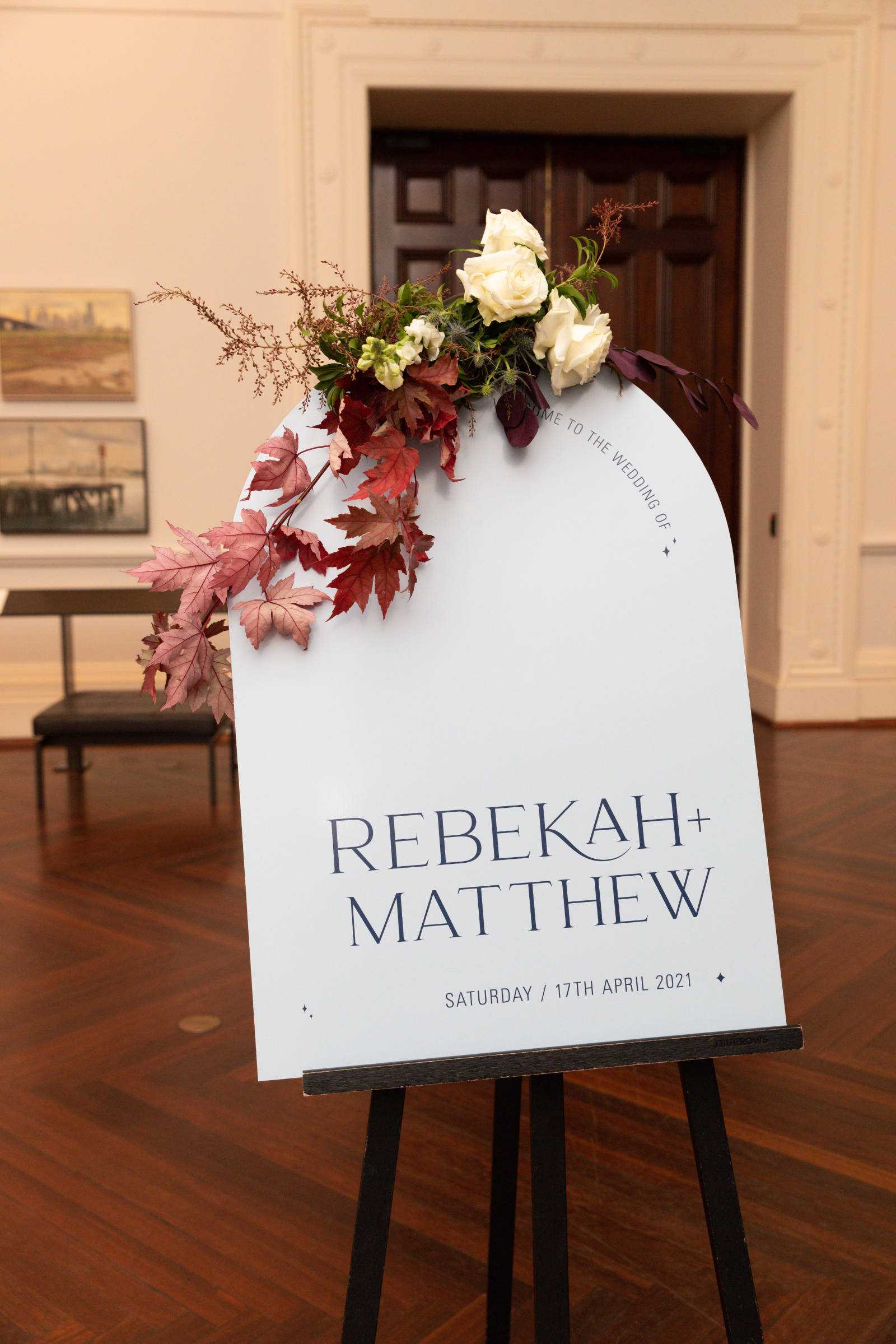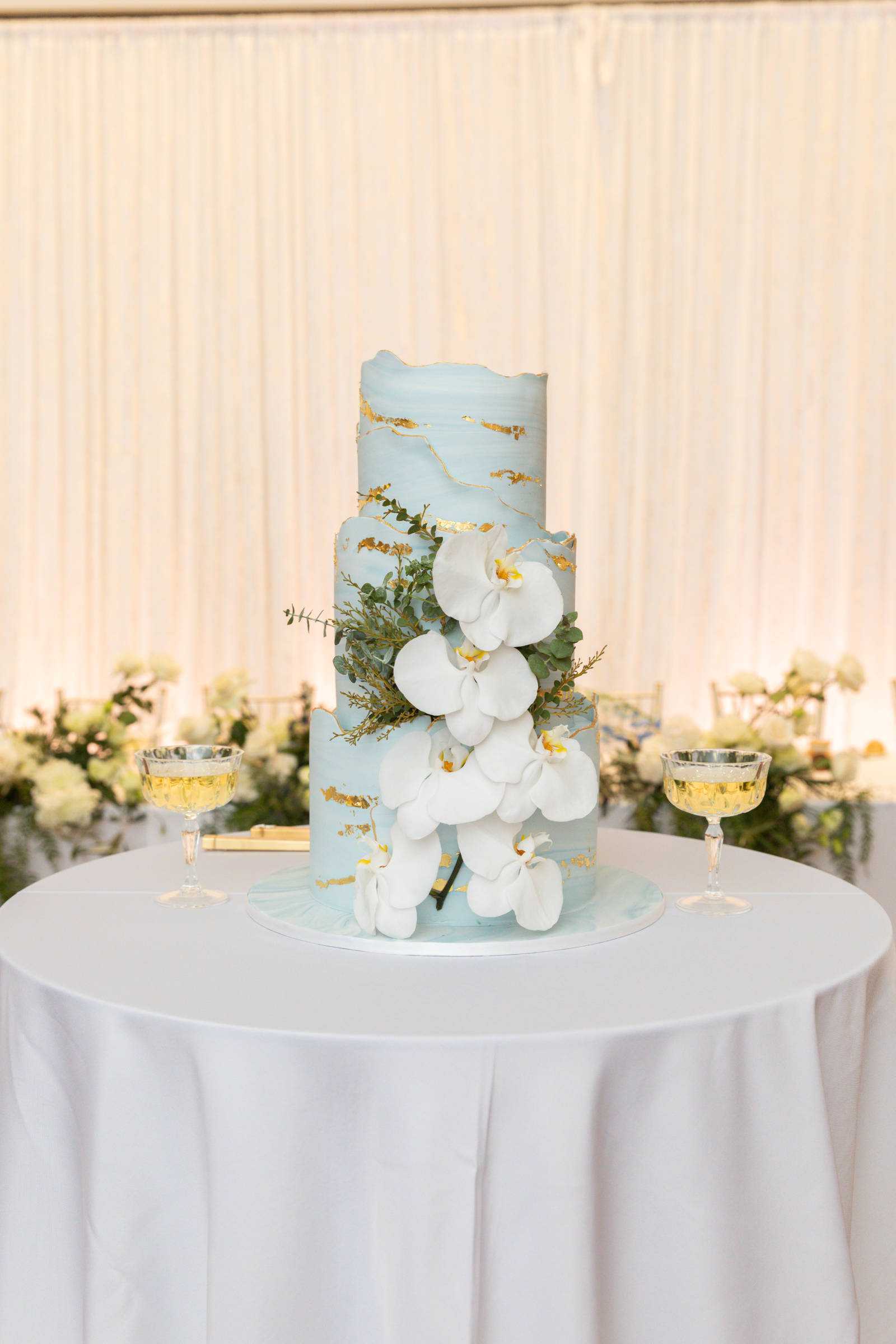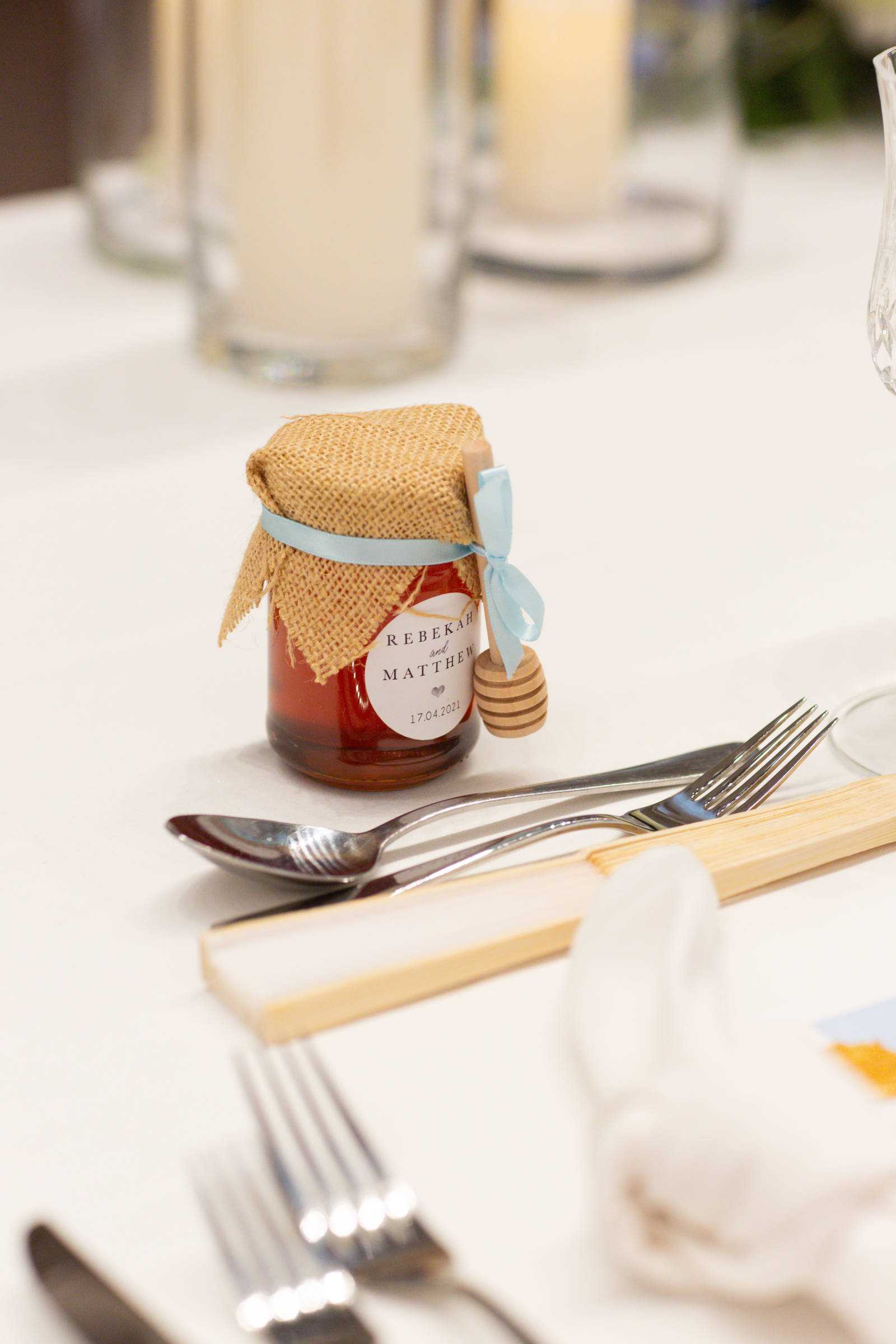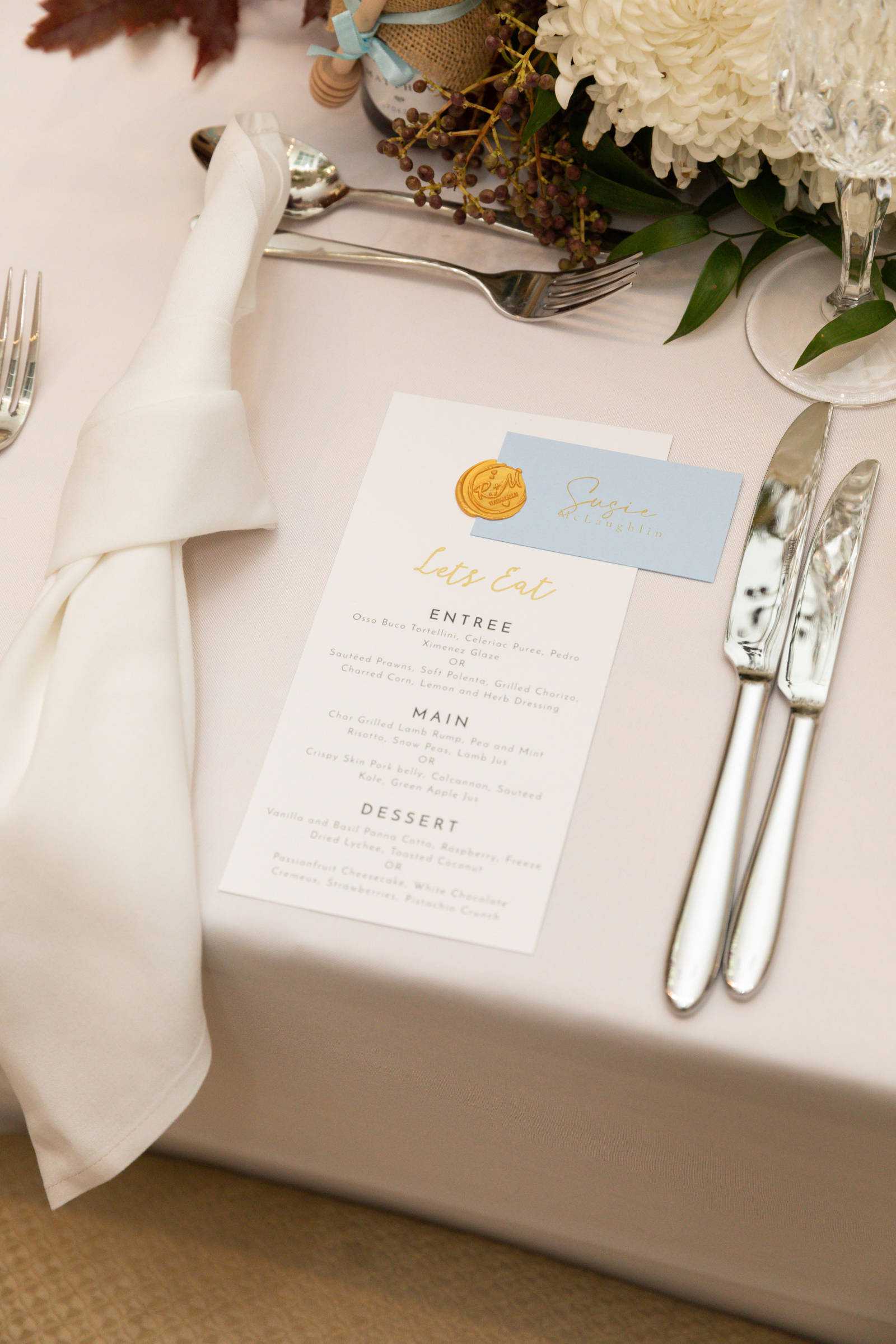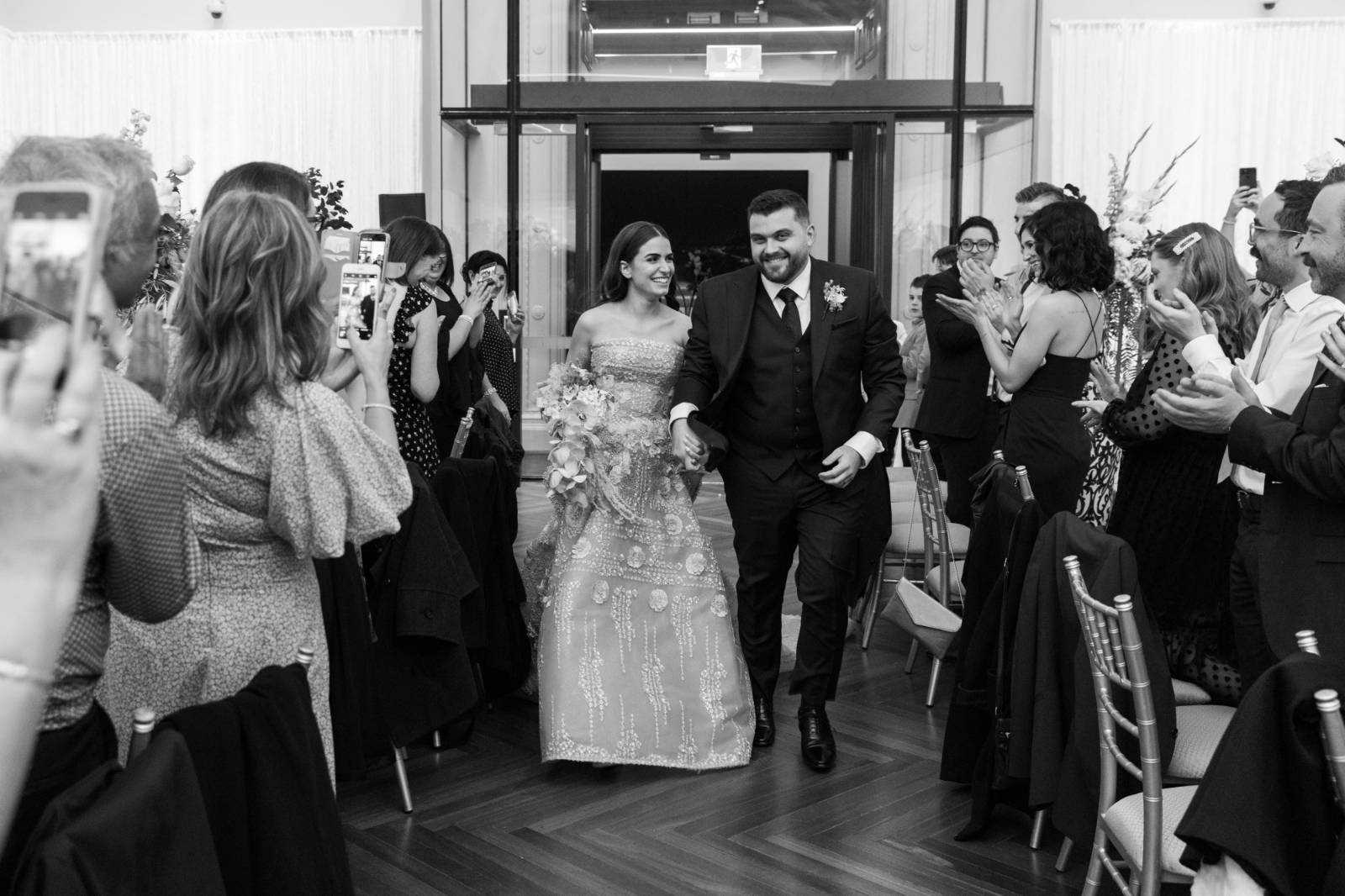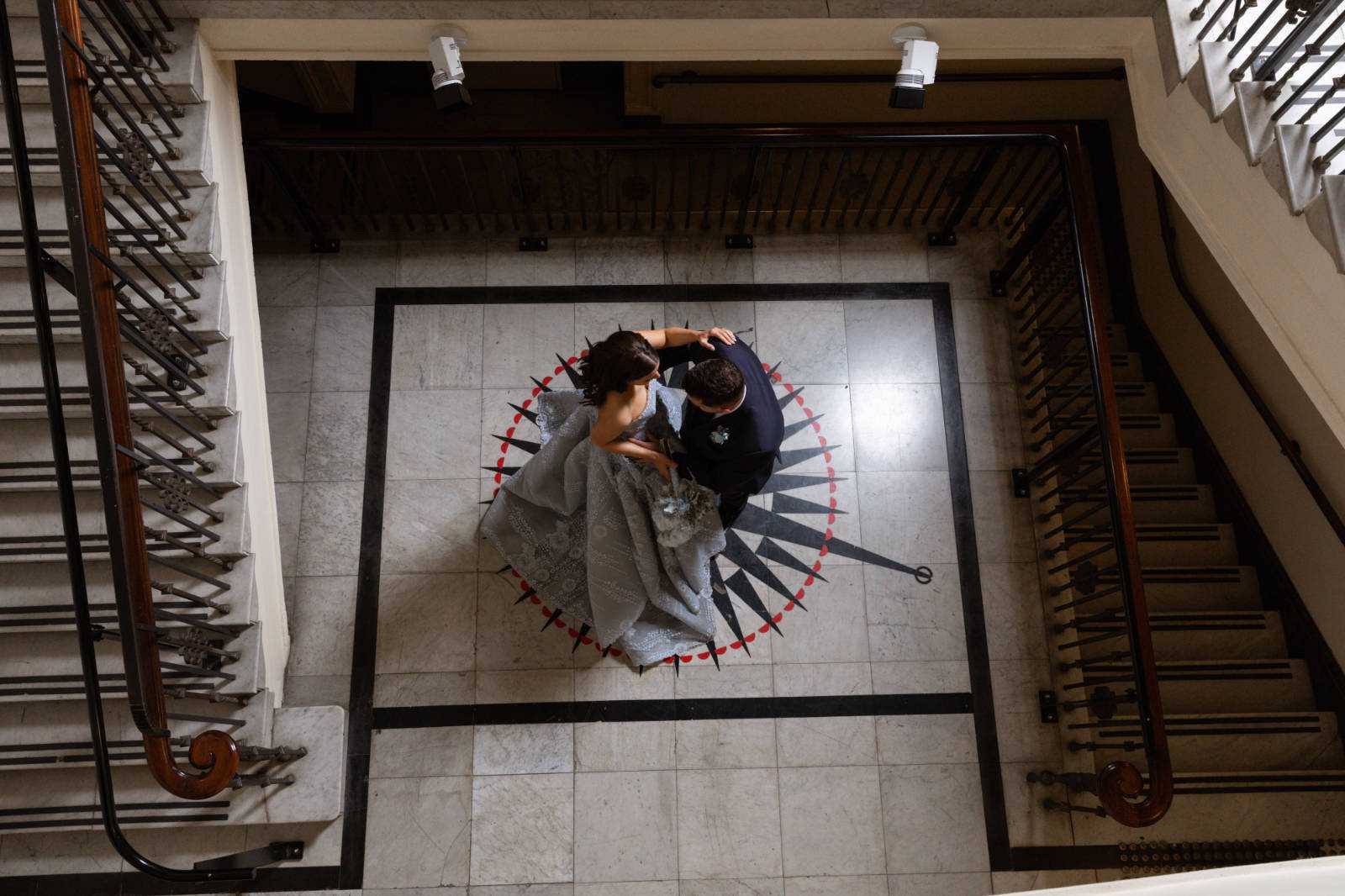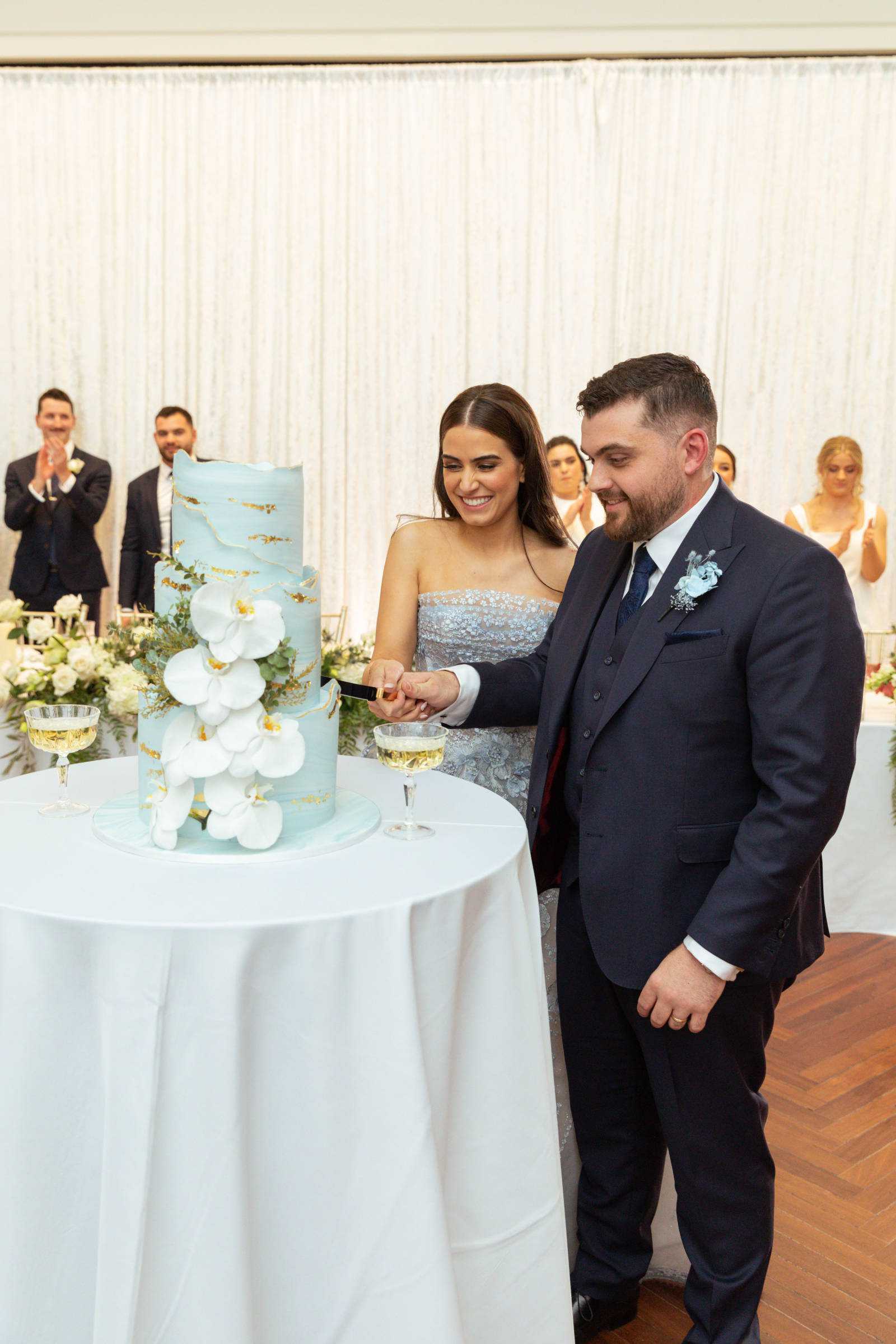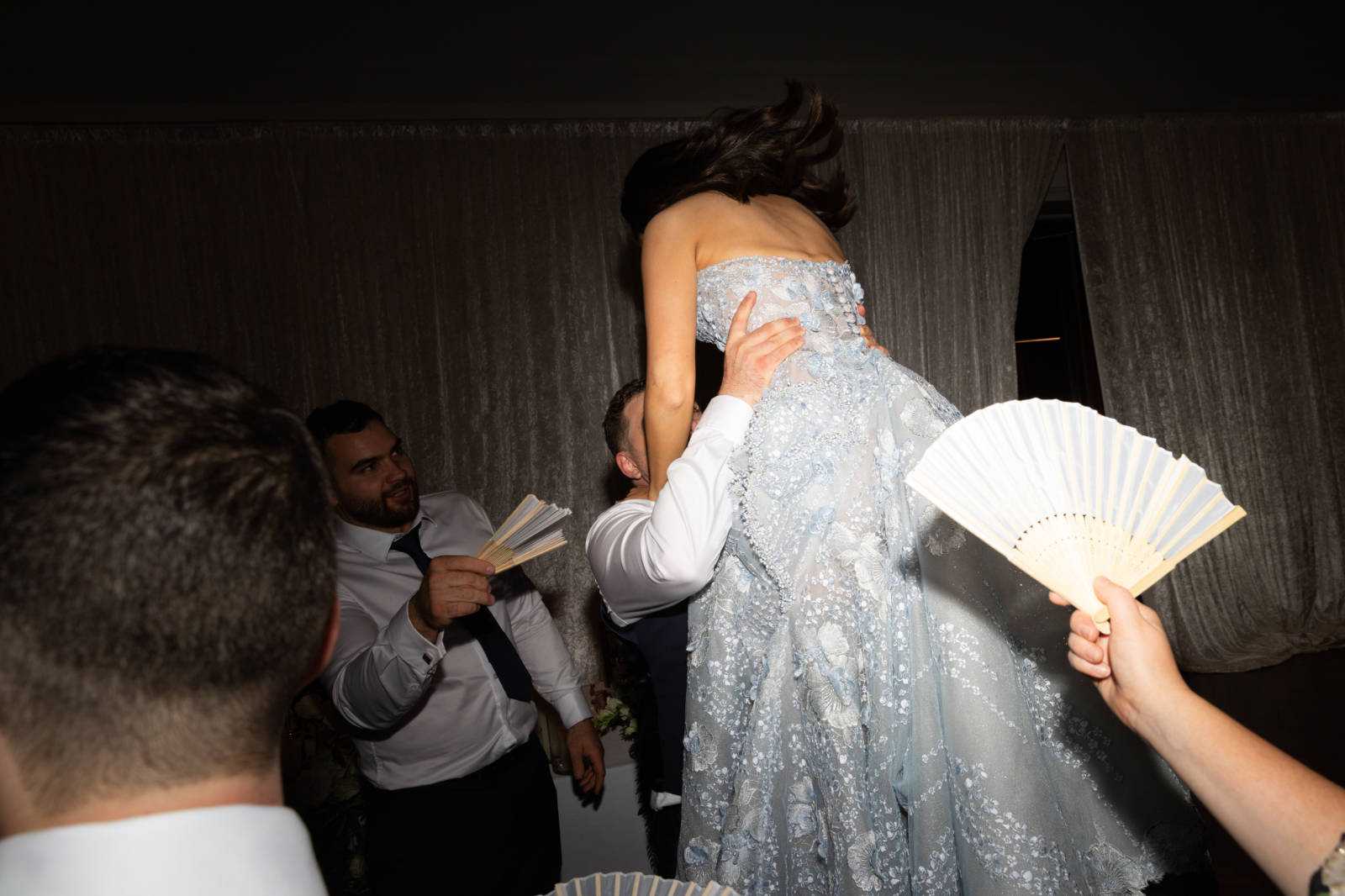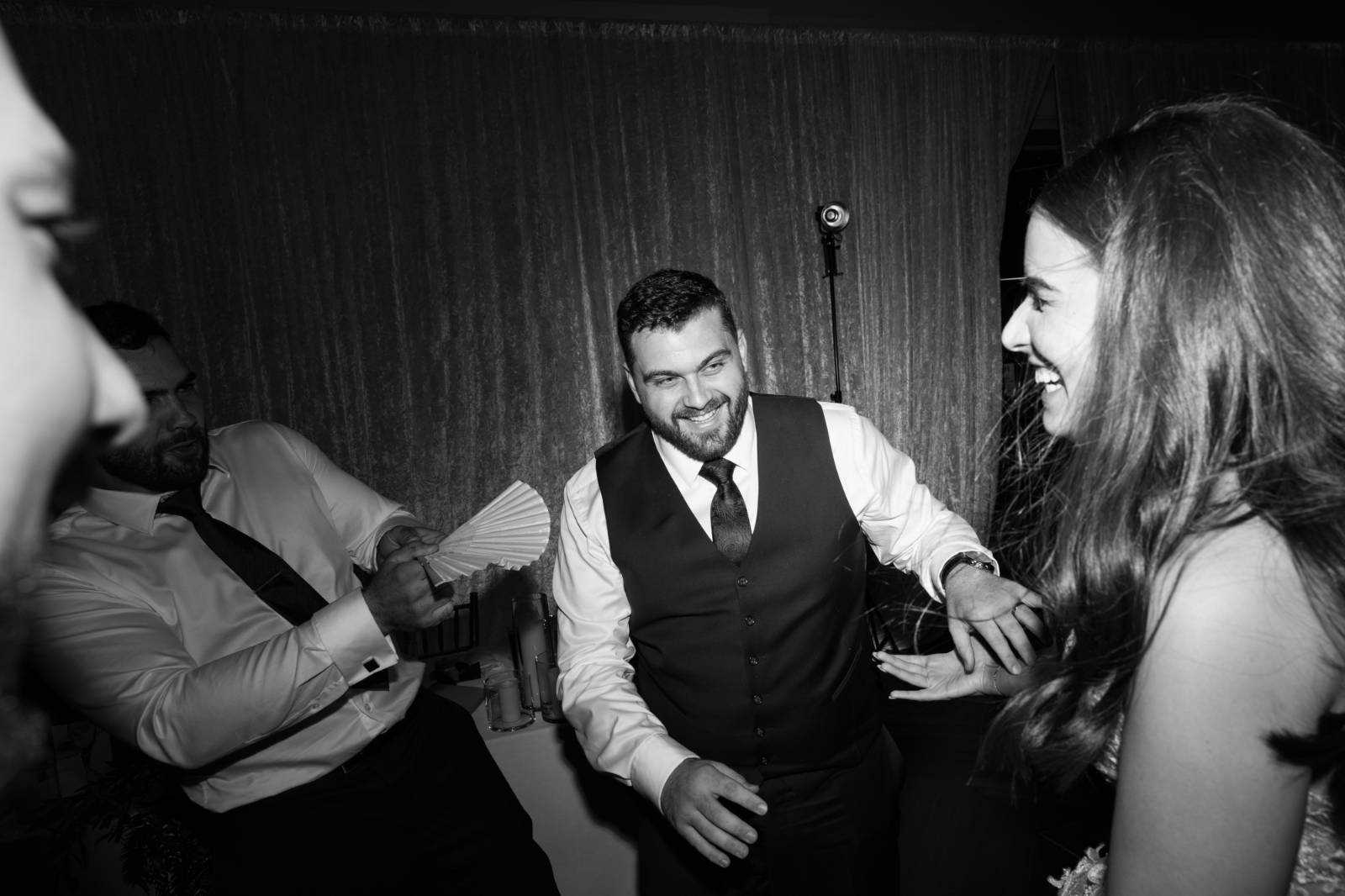 ---
Inspired by Rebekah and Matthew's luxury heritage wedding? Let our supplier specialists pick out personalised vendors matched to

your

unique vision. (Save time and money, too.)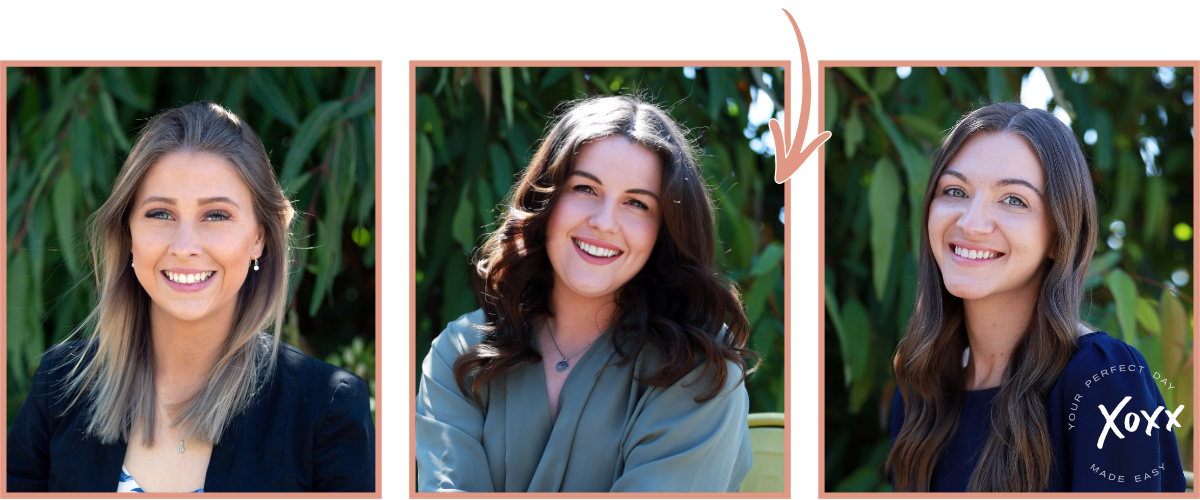 SPEAK TO A PLANNER HERE